Africa North
Three jihadi groups active in Mali announce merger
For information, the latest iteration of Al Qaeda-linked groups in Mali. They're as bad as Toad the Wet Sprocket in that part of the world.

[

La Belle France

24] Three jihadist groups operating in the Sahel region
... North Africa's answer to the Pak tribal areas...
of Africa have merged to form one single organization, Mauritania's private news agency ANI said Thursday, citing a video distributed by the Islamists.


Video of the announcement can be seen at the link, for those curious about the current appearance of the miscreants.

Among the groups joining the merger south of the Sahara are Mali's Al Qaeda-linked Ansar Dine


...a mainly Tuareg group that controlled areas of Mali's northern desert together with Al-Qaeda in the Islamic Maghreb (AQIM) and MUJAO in early 2012...


and al-Murabitoun, led by Algerian

myrmidon

Mokhtar Belmokhtar.


...apparently the vicious, one-eyed cigarette smuggler is not dead yet, despite reports last November that the French had killed him.

The new movement will operate under the name the Group to Support Islam and

Moslem

s, and will be led by Ansar Dine's Iyag Ag Ghaly, ANI said, adding that it had received the video Wednesday.

The Macina Brigades group, active in central Mali, has also joined the merger.

"It is very particular to see them all together," said Wassim Nasr,

La Belle France

24's expert on jihadist movements.

ANI distributed a screenshot of the video showing five jihadist leaders seated together, with Iyad Ag Ghaly in the centre.

The four others were identified as the "emirs" of the new movement.

"What they are doing here is also against the Islamic State
...formerly ISIS or ISIL, depending on your preference. Before that al-Qaeda in Iraq, as shaped by Abu Musab Zarqawi. They're very devout, committing every atrocity they can find in the Koran and inventing a few more. They fling Allah around with every other sentence, but to hear the pols talk they're not really Moslems....
in the region, which is gaining in force," Nasr said. "They are confirming their presence there."

The ability of such key players in local terror groups to meet freely is notable. "It shows that it is impossible to monitor this huge region militarily and even with technical means," said Nasr.

In an audio excerpt Iyad Ag Ghaly can be heard swearing allegiance to slain Jordanian jihadist Abu Musab al-Zarqawi ‐ whose Al Qaeda in Iraq group later evolved into the Islamic State group ‐ and Ayman al-
Zawahiri
... Formerly second in command of al-Qaeda, now the head cheese, occasionally described as the real brains of the outfit. Formerly the Mister Big of Egyptian Islamic Jihad. Bumped off Abdullah Azzam with a car boom in the course of one of their little disputes. Is thought to have composed bin Laden's fatwa entitled World Islamic Front Against Jews and Crusaders. Currently residing in the North Wazoo area assuming he's not dead like Mullah Omar. He lost major face when he ordered the nascent Islamic State to cease and desist and merge with the orthodx al-Qaeda spring, al-Nusra...
, Al Qaeda's current leader.

He can also be heard praising Al Qaeda founder the late Osama bin Laden


... who doesn't live anywhere anymore...


, who was killed in Pakistain in May 2011.

It was not clear when the video was recorded, though ANI said it was "recent".

All three groups already had ties to Al Qaeda, and were involved in an onslaught that saw northern Mali fall out of government control for nearly a year from spring 2012.

The

snuffies

were later expelled from the region by a French-led international military intervention.

Nonetheless large swathes of northern Mali continue to come under attack from jihadist groups.

The area is also seen by governments battling the jihadist threat as a launchpad for attacks against other countries in the region.
Posted by: trailing wife || 03/12/2017 00:00 || Comments || Link || E-Mail|| [6476 views] Top|| File under: al-Qaeda in North Africa
Britain
Pakistan accounted for over 600 forced marriages reported in UK last year
[ENGLISH.ALARABIYA.NET] Pakistain accounted for 612 of over 1,400 cases of forced marriage reported in the UK last year, according to data released on Thursday, Pakistain daily Dawn reported.

The UK's Forced Marriage Unit recorded 1,428 cases in 2016 through its public helpline and email service. However campaigners say that the number is the "tip of the iceberg" as the practice remains largely hidden in the country.

Many cases involve girls from South Asian backgrounds, but the FMU said it had handled cases involving more than 90 countries since 2005.

At least 157 of the cases involved potential or actual forced marriage happening in the UK. Around 25 percent of the cases in 2016 involved children under 18, but most victims were between 18 and 24 years old.

Posted by: Fred || 03/12/2017 00:00 || Comments || Link || E-Mail|| [6468 views] Top|| File under: Moslem Colonists
Britain migrant colonist briefs

Government is ordered to pay compensation to a Sudanese asylum seeker, 16, who immigration officers refused to believe was a 'child' and held for three weeks in an adult detention centre
09/03/17
[DailyMail] The teen arrived in the UK to claim asylum in 2014 and was detained, despite being a minor, on the basis that officials 'assessed him, on appearance alone, to be significantly older than 18'.


Very oddly, for the Daily Mail, there are no photos of the lad, either then or now, which would make a cynical mind suspicious.

UK Aid Funding 'Squalid' Libyan Migrant Camps
10 March
[Breitbart] Millions of pounds of British aid is being spent to send migrants to "squalid" camps in Libya where they are regularly abused by guards, a watchdog has said.

Eurocrats Side with Islamists to Attack UK Anti-Terror Programme
10 March
[Breitbart] The European Council has joined the chorus of opposition to the UK's anti-terror and de-radicalisation programmes, claiming they are "fomenting fear and resentment… particular in the Muslim community."

British Government Will Look to Return Refugees To Safe Countries After Five Years Under New Guidelines
10 March
[Breitbart] Refugees who want to stay in the UK permanently after their five-year probation period is up will need to pass a "safe return review" before being granted leave to stay, under new guidelines issued by the Home Office.
Posted by: trailing wife || 03/12/2017 00:00 || Comments || Link || E-Mail|| [6492 views] Top|| File under: Moslem Colonists
Dutch PM bars Turkish minister as rally dispute escalates
[GEO.TV] The Netherlands barred The Sick Man of Europe Turkey


...the only place on the face of the earth that misses the Ottoman Empire....


's foreign minister from landing in Rotterdam on Saturday in a row over Ankara's political campaigning among Turkish emigres, leading President Tayyip Erdogan to brand its fellow NATO


...the North Atlantic Treaty Organization. A single organization with differing goals, equipment, language, doctrine, and structure....


member a "Nazi remnant".

The dispute escalated in the evening as Turkey's family minister was prevented by police from entering the Turkish consulate in Rotterdam. Hundreds of protesters waving Turkish flags gathered outside, demanding to see the minister.

Two Dutch broadcasters said the minister, Fatma Betul Sayan Kaya, was detained by Dutch authorities to prevent her addressing the crowd. RTL said Kaya was declared an "undesirable alien" and would be escorted to Germany.

The decision to detain the minister came as roughly 2,000 pro-Erdogan protesters were gathered outside the consulate in Rotterdam. The news of plans to return her to Germany drew boos and whistling through the crowd as police in riot gear and on horseback warned that they would use force to disperse protesters.

Turkey's foreign ministry said it did not want the Dutch ambassador to Ankara to return from leave "for some time". Turkish authorities sealed off the Dutch embassy in Ankara and consulate in Istanbul in apparent retaliation and hundreds gathered there for protests at the Dutch action.

President Erdogan is looking to the large number of emigre Turks living in Europe, especially in Germany and the Netherlands, to help clinch victory next month in a referendum that would give the presidency sweeping new powers.

German Chancellor Angela Merkel
...current chancellor of Germany and the impetus behind Germany's remarkably ill-starred immigration program. Merkel used to be referred to by Germans as Mom...
has said she will do everything possible to prevent Turkish political tensions spilling onto German soil and four rallies in Austria and one in Switzerland


...home of the Helvetians, famous for cheese, watches, yodeling, and William Tell...


have been canceled due to the growing dispute.

Erdogan has cited domestic threats from Kurdish and Islamist

holy warriors

and a July coup bid as cause to vote "yes" to his new powers. But he has also drawn on the emotionally charged row with Europe to portray Turkey as betrayed by allies while facing wars on its southern borders.

The Dutch government had banned Turkish Foreign Minister Mevlut Cavusoglu from attending a rally on Saturday in Rotterdam but he said he would fly there anyway, saying Europe must be rid of its "boss-like attitude".
Police moved in early Sunday using water cannons and horses to break up protests in Rotterdam which erupted after Dutch authorities barred Turkish ministers from visiting.

After several hours of a calm, but tense demonstration by more than 1,000 people outside the Turkish consulate, AFP correspondents saw police, some carrying out mounted charges on horseback, begin to forcefully disperse the protesters.

The port city's mayor Ahmed Aboutaleb told

news hound

s police had moved in to try to break up "a few groups," but that the situation in the city center was stabilizing as police "try to get everyone to return home."

But after initially dispersing, the crowd began to gather in smaller groups again, with the police once again moving in, an AFP correspondent said.


Update at 11:10 am. EDT from Russia Today, courtesy of Skidmark, reporting on the eviction of the Turkish family minister from the country, and Mayor Aboutaleb's indignation that the consulate lied to him about her plans.
Posted by: Fred || 03/12/2017 00:00 || Comments || Link || E-Mail|| [6471 views] Top|| File under: Sublime Porte
The Grand Turk
Turkish PM warns Europe against meddling in affairs
[AA.TR] Turkish premier has warned Europe not to interfere in the nation's internal affairs, hours after Dutch government canceled Turkish foreign minister's flight permit.

Speaking at a rally in western Balikesir province, Binali Yildirim said some European countries hosted PKK, Fetullah Terrorist Organization (FETO) members and anti-The Sick Man of Europe Turkey


...the only place on the face of the earth that misses the Ottoman Empire....


figures.

"Do not do that! I warn that this does not fit into friendship, [and] alliance. Those who become friends of Turkey's enemies will display enmity against Turkey," the prime minister said.

Dutch Foreign Ministry announced early Saturday in a statement the Netherlands canceled Foreign Minister Mevlut Cavusoglu's flight permit on grounds of "security" and "public safety". The foreign minister was scheduled to address the Turkish community in the Dutch city of Rotterdam later Saturday.

Posted by: Fred || 03/12/2017 00:00 || Comments || Link || E-Mail|| [6468 views] Top|| File under: Sublime Porte
Protests near Dutch missions in Ankara, Istanbul
[AA.TR] Hundreds of people gathered outside the Dutch embassy in Ankara and consulate in Istanbul to protest the Dutch government's ban on Turkish ministers.

Police have blocked the traffic at Turan Gunes Street in Cankaya district after many others demonstrators were on their way to attend the rallies.

In Istanbul, protesters flocked to Dutch consulate at Istiklal Street of Beyoglu district.

The demonstrators carried Turkish flags and placards reading "YES" in reference to upcoming referendum in April and some others chanted anti-Dutch government slogans.

On Saturday, Dutch government canceled Turkish foreign minister's flight permit and blocked family minister's convoy from entering the Turkish consulate in Rotterdam.
An unidentified man has raised a Turkish flag at the Dutch consulate in Istanbul on March 12 after lowering the Dutch flag amid a row between the two countries that was touched off by the Netherlands' refusal to allow a Turkish minister to enter the Turkish consulate in Rotterdam.

The Dutch flag was raised again nearly after 30 minutes.

According to Turkish sources, the flag was raised within the Dutch consulate's initiative and it was impossible to enter the consulate from outside amid tough security measures.

Protests in front of the consulate building have been continuing while police have sealed off the building.


Video at link. Note the cries of "Allahu ackbar," dear Reader.
Posted by: Fred || 03/12/2017 00:00 || Comments || Link || E-Mail|| [6468 views] Top|| File under: Sublime Porte
India-Pakistan
Pakistan Threatens to Block Social Media over 'Blasphemy'
[An Nahar] Pakistain's interior minister Chaudhry Nisar Ali Khan
...
Currently the Interior Minister of Pakistain. He is the senior leader of the Pak Moslem League (N) and a close aide to Nawaz Uncle Fester Sharif. He is noted for his vocal anti-American railing in the National Assembly. However (comma) Khan told the U.S. ambassador that he was in fact pro-American but he and the PML-N would have to be critical of US actions in order to remain publicly credible. Khan cited his wife and children's US citizenship as proof, which means he's lying to one side or the other and probably both. He wears a wig, but you probably guessed that. since hair doesn't grow naturally in that shape or texture...
Thursday threatened to block "all social media websites" that have blasphemous content hours after a Pak court ordered the government to open investigation into online "blasphemy."


Pakistain is so holy it's losing all ability to function. It is the logical extreme of Islam.


The issue came to the fore in January when five secular activists known for their outspoken views against religious extremism and the powerful military were disappeared, presumed

kidnapped

by state agencies according to opposition parties and international rights groups.

Four of the missing activists were later returned to their families weeks later, but not before they were tarnished by a virulent campaign to paint them enemies of Islam deserving execution.

On Thursday, a court ordered the government to open an investigation into online "blasphemy", threatening to ban social media networks if they failed to censor content deemed insulting to Islam.

"We will go to any extent (including) permanently blocking all such social media websites if they refuse to cooperate," the minister said in statement.

No country can allow religious sentiments to be hurt or top state functionaries to be subjected to ridicule under what the minister described as "the pretext of freedom of expression."

Judge Shaukat Aziz Siddiqui of the Islamabad High Court asked the government to form an investigative committee to report back next Monday over the issue, saying he could order social media sites to be blocked if offending content remained online.

"The judge ordered the government to make a Joint Investigation Team with

Moslem

officials only to look into the blasphemy issue," said advocate Tariq Asad, who represents the hardline Red Mosque which brought the case to court.

Rights groups say the label of blasphemer is liberally applied by religious conservatives in order to silence criticism of extremism.

Even unproven allegations can be fatal. At least 65 people including lawyers, judges and activists have been murdered by vigilantes over blasphemy allegations since 1990, according to recent think tank report.

Pakistain previously banned Facebook for hosting allegedly blasphemous content for two weeks in 2010 while YouTube was unavailable from 2012 to 2016 over an amateur film about the Prophet Muhammad that led to global riots.

But Islamabad later came to agreements with major internet firms to block within Pakistain material that violated its laws, generally once the companies had performed their own cross-checks.

Yasser Latif Hamdani, a lawyer who worked to get YouTube unblocked, said previous web censorship had also originated with court orders and the judge could succeed in implementing a fresh set of bans.

"In this case you would have to apply to the Supreme Court to overrule it. Would they? He's going to couch it in religious language... It could create a lot of problems if he does that," he said.


Posted by: Fred || 03/12/2017 00:00 || Comments || Link || E-Mail|| [6467 views] Top|| File under: Govt of Pakistan
Ulema should help state in fighting extremism: PM
[GEO.TV] Prime Minister Nawaz Sharif


... served two non-consecutive terms as prime minister, heads the Pakistain Moslem League (Nawaz). Noted for his spectacular corruption, the 1998 Pak nuclear test, border war with India, and for being tossed by General Musharraf...


has called on Ulema to help the government remove

bad boy

interpretations of Islam and promote peace.

Addressing a seminar at Jamia Naeemia on Saturday, the prime minister stressed that Ulema should play an effective role in promoting unity among society and dispel the false propaganda against the real teachings of Islam.

"Blood is being shed in the country in the name of religion, you can solve this problem," he addressed the religious scholars present in the audience.

The prime minister said the PML-N government and Ulema would collectively foil all attempts, aimed at creating fissures in the society and with their joint efforts, strengthen peace in the country. "We have fought the greatest war against terrorism in the world," he said, adding the hands of

Lions of Islam

were broken.

According to the prime minister, some people had hijacked religion for their ulterior motives, adding that Jamia Naeemia is an institution where students from all schools of thought come to study.

The Prime Minister said that Ulema should reject arguments that

Lions of Islam

propagate. Speaking of the recent terrorist attacks in the country, the prime minister emphasised that these were facilitated by certain elements and the state would bring them to justice. "In these efforts, the role of Ulema was crucial."


Posted by: Fred || 03/12/2017 00:00 || Comments || Link || E-Mail|| [6469 views] Top|| File under: Govt of Pakistan
International-UN-NGOs
World Faces Worst Humanitarian Crisis Since WWII
[An Nahar] The United Nations


...where theory meets practice and practice loses...


is warning that the world is facing its worst humanitarian crisis since the end of World War II, with more than 20 million people facing starvation and famine in four countries.


Not that it has a thing to do with religion, mind you.


The world body's humanitarian chief Stephen O'Brien called Friday for an urgent mobilization of funds -- $4.4 billion by July -- for northeastern Nigeria, Somalia, South Sudan and Yemen


...an area of the Arabian Peninsula sometimes mistaken for a country. It is populated by more antagonistic tribes and factions than you can keep track of. Except for a tiny handfull of Jews everthing there is very Islamic...


to "avert a catastrophe."

"Otherwise, many people will predictably die from hunger, livelihoods will be lost and political gains that have been hardwon over the last few years will be reversed," O'Brien said in his stark warning to the UN Security Council.

"Without collective and coordinated global efforts, people will simply starve to death. Many more will suffer and die from disease. Children stunted and out of school. Livelihoods, futures and hope will be lost."

He called war-wracked Yemen "the largest humanitarian crisis in the world," with two thirds of the population, or 18.8 million people -- three million more than in January -- in need of assistance and more than seven million with no regular access to food.

The conflict in Yemen has left more than 7,400 people dead and 40,000

maimed

since an Arab-state coalition intervened on the government's side against rebels in March 2015, according to UN figures.

In just the past two months alone, more than 48,000 people have fled fighting in the Arab world's poorest country, according to O'Brien, as it grapples with a proxy war fought by archrivals Iran and Soddy Arabia


...a kingdom taking up the bulk of the Arabian peninsula. Its primary economic activity involves exporting oil and soaking Islamic rubes on the annual hajj pilgrimage. The country supports a large number of princes in whatcha might call princely splendor. When the oil runs out the rest of the world is going to kick sand in the Soddy national face...
Posted by: Fred || 03/12/2017 00:00 || Comments || Link || E-Mail|| [6498 views] Top|| File under:
Amal Clooney: Don't Let Islamic State Get Away with Genocide
[An Nahar] Human rights lawyer Amal Clooney urged Iraq and the world's nations on Thursday not to let the Islamic State
...formerly ISIS or ISIL, depending on your preference. Before that al-Qaeda in Iraq, as shaped by Abu Musab Zarqawi. They're very devout, committing every atrocity they can find in the Koran and inventing a few more. They fling Allah around with every other sentence, but to hear the pols talk they're not really Moslems....


bad boy

group "get away with genocide."

The wife of actor George Clooney, who represents victims of IS rapes and kidnappings, told a U.N. meeting that what's "shocking" is not just the group's brutality but the "passive" response by the world's nations to the campaign to investigate its crimes and bring the perpetrators to justice.

She urged Iraq's Prime Minister Haider al-Abadi to send a letter to the U.N. Security Council so it can vote to set up an investigation into crimes by the group in Iraq where IS once controlled about 40 percent of the country's territory but is now being routed by government and coalition forces.

"Justice is what the victims want..." Clooney said, "but justice will be forever out of reach if we allow the evidence to disappear, if mass graves are not protected, if medical evidence is lost, if witnesses can no longer be traced."

Clooney expressed frustration that nothing has happened since she came to the U.N. six months ago seeking accountability for victims of the Islamic State group, also known by the acronym ISIS and the Arab name

ISIS

.

"Killing ISIS on the battlefield is not enough. We must kill the idea behind ISIS by exposing the brutality and bringing individual criminals to justice," she said.

Clooney represents Nadia Murad, a Yazidi woman captured by IS in Iraq in 2014, who has spoken out about since her release about being raped, sold as a sex slave, and praying for death while in captivity.

Murad, now a goodwill ambassador for the U.N. Office on Drugs and Crime for the Dignity of Survivors of Human Trafficking, told the meeting that victims have patiently waited for over a year for the investigation of IS to start "to be able to at least bury our dead."

"Why it is taking so long? I cannot understand why you are letting ISIS get away with it, or what more you need to hear before you will act," Murad said, her voice breaking with emotion. "So today, I ask the Iraqi government and the U.N. to establish an investigation and give all the victims of ISIS the justice they deserve."

Clooney addressed prime minister al-Abadi saying it was initially Iraq's idea to involve the U.N. and sending a letter "would silence those who doubt your commitment to bring

ISIS

to justice."

If no letter is forthcoming, she said the Security Council could act without Iraq's consent, or it could refer the

bad boy

group to the International Criminal Court, or the General Assembly could establish "an accountability mechanism" as it did for crimes in Syria in December. U.N. Secretary-General Antonio Guterres could also launch an investigation, she said.

"But none of this has happened," Clooney said. "Instead, mass graves in Iraq lie unprotected and un-exhumed, witnesses are fleeing and not one ISIS

bully boy

has faced trial for international crimes anywhere in the world."

Clooney urged all countries "to stand up for justice" and demonstrate "moral leadership" to make sure that ISIS is held accountable.



Britannia

's U.N. Ambassador Matthew Rycroft told the meeting he looks forward to finalizing the Security Council resolution with Iraq "very, very soon." He said the aim is to assist Iraq "with the difficult but crucial challenge of preserving the huge amount of evidence of

ISIS

crimes committed on Iraqi territory."

Iraq's U.N. Ambassador Mohammed Alhakim said the government plans to try cases involving low and mid-level members of

ISIS

but it will have to work with the international community to bring the top leaders to justice.

He made no mention, however, of U.N. help in preserving evidence or the required letter.


Posted by: Fred || 03/12/2017 00:00 || Comments || Link || E-Mail|| [6465 views] Top|| File under: Islamic State
Iraq
Security forces find mass grave of 500 bodies in Badush Prison, near Mosul
Nineveh (IraqiNews.com) Iraq's paramilitary force, al-Hashd al-Shaabi, announced on Saturday that they had discovered a mass grave containing the remains of 500 prisoners executed by Islamic State
...formerly ISIS or ISIL, depending on your preference. Before that al-Qaeda in Iraq, as shaped by Abu Musab Zarqawi. They're very devout, committing every atrocity they can find in the Koran and inventing a few more. They fling Allah around with every other sentence, but to hear the pols talk they're not really Moslems....
in Badush prison near djinn-infested Mosul
... the home of a particularly ferocious and hairy djinn...
Al-Hashd al-Shaabi website revealed in a statement that its forces had found "a large mass grave containing the remains of around 500 civilian prisoners in (Badush) prison who were executed by (Islamic State) gangs after they controlled the prison during their occupation of Mosul."

Al-Hashd al-Shaabi forces did not disclose how they arrived at their figures, which could not be independently confirmed, although it is consistent with a Human Rights Watch report of Islamic State killings at Badush prison.

According to HRW, in June 2014 the Islamic State group attacked Badush prison and killed more than 670 Shia prisoners after separating out Sunni prisoners. Islamic State also reportedly held hundreds of kidnapped women from Iraq's Yazidi minority at the prison.

The Islamic State

forces of Evil

shot Shia prisoners, using rifles and machine guns, according to survivors, as well as killing a number of Kurdish and Yazidi prisoners.
Posted by: trailing wife || 03/12/2017 01:01 || Comments || Link || E-Mail|| [6485 views] Top|| File under: Islamic State
IS leader Baghdadi allegedly spotted near Syrian borders, in poor health
Nineveh (IraqiNews.com) Islamic State
...formerly ISIS or ISIL, depending on your preference. Before that al-Qaeda in Iraq, as shaped by Abu Musab Zarqawi. They're very devout, committing every atrocity they can find in the Koran and inventing a few more. They fling Allah around with every other sentence, but to hear the pols talk they're not really Moslems....
supreme leader His Supreme Immensity, Caliph of the Faithful and Galactic Overlord, Abu Bakr al-Baghdadi


...formerly merely the head of ISIL and a veteran of the Bagram jailhouse. Looks like a new messiah to bajillions of Moslems, like just another dead-eyed mass murder to the rest of us...


has been seen near Nineveh's borders with Syria, apparently in a poor health condition, sources told Alsumaria News.

A local source in Nineveh told the network Saturday that Baghdadi, who the source said appeared near the borders with Syria's Boukamal, looked skinny and unable to speak clearly due to past traumas. He was moving unguarded so as not to draw suspicions.

Alsumaria News, quoting the source, said Baghdadi rallied a number of his tribal supporters and voiced criticism of Iraqi members of his group for failing to exhibit enough backing for Arab and foreign members who, he said, were leading the battle against security forces.

Since Islamic State took over several areas of Iraq to proclaim an "Islamic Caliphate", Baghdadi's exact whereabouts have remained a mystery and subject to clashing speculations. The ambiguity increased as the Iraqi government launched an offensive in October 2016 to retake djinn-infested Mosul
... the home of a particularly ferocious and hairy djinn...
, Islamic State's previously-proclaimed capital.

A U.S. official was recently quoted saying Baghdadi had fled Mosul before Iraqi forces surrounded the city. Other reports claimed he had admitted defeat and urged his fighters to withdraw. Some security observers said he remained in the group's Syrian stronghold city of Raqqa.
Posted by: trailing wife || 03/12/2017 01:01 || Comments || Link || E-Mail|| [6464 views] Top|| File under: Islamic State
Mosul Church Turned into IS Religious Police Base
[An Nahar] The elegant columns of a west djinn-infested Mosul
... the home of a particularly ferocious and hairy djinn...
church stand plastered with Islamic State
...formerly ISIS or ISIL, depending on your preference. Before that al-Qaeda in Iraq, as shaped by Abu Musab Zarqawi. They're very devout, committing every atrocity they can find in the Koran and inventing a few more. They fling Allah around with every other sentence, but to hear the pols talk they're not really Moslems....
group propaganda after the jihadists' infamous inquisitors religious police took over the Christian place of worship.

The sign above the door of Um al-Mauna (Our Mother of Perpetual Help) in Iraq's second city reads "Chaldean Catholic church", but its jihadist occupants had other ideas.

"No entry, by order of the Islamic State Hesba Division (the inquisitors religious police), they wrote on the building's outside wall.

Five jihadists lie dead outside, their bodies twisted and one with the top of his skull blown off, after Iraqi forces retook the neighbourhood from IS this week.

The church "was an important office for the authorities tasked with making sure (Mosul) residents had a beard, wore short robes and followed their

holy warrior

convictions," says Lieutenant Colonel Abdulamir al-Mohammedawi of the elite Rapid Response Division.

Iraqi forces are pushing an offensive to retake the whole of Mosul, the jihadist group's last major urban bastion in the country, after retaking its eastern side in January.

IS fighters took control of the city in 2014, imposing their harsh interpretation of Islamic law on its inhabitants.

Above the door of the ochre-coloured church, IS members have damaged a stone cross. Not far away, they seem to have tried to rip another from a metal door off its hinges.

Not a single crucifix, or statue of Jesus Christ or the Virgin Mary has survived in the building's nave, from which all mark of Christianity has been methodically removed.

Only the grey marble altar remains. In the church's empty alcoves lies the base of a statue that was probably also destroyed, decorated with red and yellow flowers.

The posters on the church's marble columns give an indication of what life was like under IS.

- Chilling illustrations -
One shows religious invocations to repeat in the mornings and evenings, while another explains the benefits of praying in a mosque.

A "town document" lists the 14 rules of life in Mosul under jihadist rule: "The trade and consumption of alcohol, drugs and cigarettes is banned."

Women should wear modest attire and only appear in public "when necessary", it says.

A pamphlet on the rubble-covered ground explains the different forms of corporal punishment prescribed for theft, alcohol consumption, adultery and homosexuality.

It comes complete with chilling illustrations.

Jihadists have scribbled their noms de guerre on the church's walls, and a large chandelier has been dumped in the yard.

In the church's small side rooms, artificial flower garlands are draped near posters explaining how to use a Kalashnikov rifle.

Chaldeans make up the majority of Iraq's Christians. But a community that numbered more than a million before the 2003 ouster of Saddam Hussein has since dwindled to less than 350,000 in the face of recurring violence.

In June 2014, jihadist fighters led by IS seized control of Mosul and ordered the city's Christian community to convert to Islam, pay a special tax, leave or face execution.

Weeks later, the jihadists swept through Qaraqosh and the rest of the Nineveh Plain east of Mosul, where an estimated 120,000 Christians lived, prompting them all to flee.

But the Um al-Mauna Church is in a better condition than most of the rest of the al-Dawasa neighbourhood, which has been ravaged by the fighting.

On one of its empty trading streets, once flashy shop facades have been reduced to contorted iron and shredded concrete.

On one poster advertising male clothing, IS members -- whose interpretation of Islam forbids human representation -- have blacked out the faces and bare arms of the models.
Posted by: Fred || 03/12/2017 00:00 || Comments || Link || E-Mail|| [6464 views] Top|| File under: Islamic State
Israel-Palestine-Jordan
20 years after 7 Israeli schoolgirls were killed, some hail Jordanian shooter as a hero upon his release
It was a scene most Israelis will never forget: Jordan's King Hussein, who just about two years earlier had signed a historic peace deal with Israel, arrived in a peripheral Israeli town to comfort the parents of seven schoolgirls killed by one of his soldiers.

Kneeling on the floor beside the grieving family of 13-year-old Adi Malka, the king said, "I feel like I have lost a child, too." He asked them and the six other sets of parents he visited for forgiveness and promised he would seek justice.

In the years since, Hussein, then-Israeli Prime Minister Yitzhak Rabin and the other leaders who signed the Israeli-Jordanian peace pact have passed on, and the warm, hopeful ties have given way to a cold peace. And Saturday night, Ahmed Daqamseh, the Jordanian soldier responsible for the 1997 killing of the Israeli schoolgirls, was released from jail.

He had served 20 years.


should've "served" the time it takes a bullet to leave the barrel


"We knew he would be released sometime soon, but it still hurts," Hila Levy, who was injured in the attack on March 13, 1997, told Israel Army Radio on Sunday. She had been with her classmates on a field trip at the border site known as Naharayim ‐ the "Island of Peace" ‐ when they were attacked.

"I really admired the king for coming here, but he promised that this man would get the punishment he deserved," said Levy, now 33. "A man like that does not deserve to be free."

In Jordan, supporters of Daqamseh, whom the Jordan military court deemed mentally unstable at the time, hailed his release and called him a hero.

He was released overnight Saturday, Jordanian authorities said, to forestall large celebrations and a hero's welcome. But hundreds of relatives and supporters greeted Daqamseh at his family home in the northern village of Ibdir, 60 miles north of Amman, the Jordanian capital.

In his first statement after leaving prison, Daqamseh said, "I entered prison a soldier of the armed forces and today I consider myself a member of the armed forces."

"Don't believe the lie of normalization with the Zionist entity. Don't believe the lie of the two-state solution; Palestine united is from the ocean to the river … there is no state called 'Israel,'" he later said in an interview with Al Jazeera.


yeah, he's "rehabilitated". Shin Bet should kill him
Posted by: Frank G || 03/12/2017 16:58 || Comments || Link || E-Mail|| [6501 views] Top|| File under:
IDF report highlights Palestinians who 'seek suicide' through attacks
[IsraelTimes] Military brief examines several cases of assaults it says were spurred by domestic problems, depression, despair or mental illness.

A new Israeli army report highlights attacks by Paleostinians over the last year and a half that the military says were motivated by a desire to commit suicide, rather than by ideology.

The report, published on Thursday by the Coordinator of Government Activities in the Territories (COGAT), the IDF branch responsible for civil Paleostinian affairs, details three admissions by attackers that their violent actions were the result of "difficult backgrounds that pushed them to commit these attempted

suicide kaboom

s."
Continued on Page 49
Posted by: trailing wife || 03/12/2017 00:00 || Comments || Link || E-Mail|| [6466 views] Top|| File under:
Syria-Lebanon-Iran
Here is the assassin of Hezbollah militias commander
[ENGLISH.ALARABIYA.NET] On the May 13, 2016, Lebanese people were surprised when the Hezbollah's leading man Hassan Nasrallah was seen mourning the death of his most senior militia commander Mustafa Badreddine.

No sooner did the news of Badreddine demise in Syria broke out, the Lebanese media adopted the story perpetuated by Hezbollah on the circumstances surrounding his death. Still, a few days later, questions began to rise about the credibility of Hezbollah's version of events.

In 2013, Hezbollah was summoned to fight in Syria and Nasrallah commissioned Badreddine to lead the factions there alongside Iran's Qassem Soleimani who led Quds Force.

Badreddine discovered that Soleimani was favoring the lives of the revolutionary guards over those of Hezbollah.

While Badreddine was fighting with his army in Syria, he was tried in absentia at the International Tribunal in the case of the

liquidation

Rafiq Hariri. Nasrallah has been under a huge pressure from Soleimani, who requested the removal of Badreddine from the battlefield.

On May 14, 2016, Badreddine was reported to have arrived to the international airport accompanied with three other people but was the only one who was killed.

Initial reporting by al-Mayadeen blamed Israel for the fatal attack,. But that article was later erased. Then the cause of his death was assumed to be a vacuum bomb, while the nearest fighter group was 12 km away from the Damascus airport, which places it in the range of the artillery.

However,


it's easy to be generous with someone else's money...


no gun powder residue found at the scene. Nicholas Blanford, a nonresident senior fellow with the Middle East Peace and Security Initiative, recently wrote an analysis on that point.

One airport employee recounted the events of the night, saying airport employees were being barred from entering their workplace as the operation was taking place.

"As I was approaching to go to work, I saw a lot of people crowding near the airport. At approximately 10 PM that night we suddenly heard a loud bang and what sounded like fire from three rifles,".

"We tried approaching the scene to see what was going on but we were stopped by Hezbollah fighters telling us we weren't allowed to enter. They did not even allow Syrian senior army officer or the Syrian police from entering the airport," he said.

Al Arabiya also obtained images of the site where Mustafa Badreddine was killed which revealed aerial views of the exact scene on May 12 and May 14, both photos showing the site unscathed.

On the same day, the Shiite

holy man

Abbas Hoteit declared to the south

Leb

website Janoubia that "Badreddine was killed by two treacherous bullets".

Evidence and eyewitness accounts suggested that four people met at the security building near the Damascus airport that night, one of them being Badreddine himself. The identity of the second person was discovered immediately after the operation on Twitter when a number of people reported they saw Soleimani leaving the site minutes before the operation. The third person was Badreddine's bodyguard, who could not save his commander's life.

According to eyewitnesses, the fourth person identified was Ibrahim Hussein Jezzini, a person who Badreddine reportedly trusted the most.

His is the Hezbollah man, who waited for the right moment to eliminate his friend zul faqar, Mostafa Baddredine.

It was neither a bomb nor a shell that killed him, but rather a treacherous conspiracy plotted by his one-time friends Hassan Nasrallah and Qasem Suleimani.

And there goes the story of an erratic murderer's death who was killed at the hands of a friend.

Baddreddine fell on the altar of Suleimani's ambitions and Nasrallah's reputation, raising the question of whether it was an individual incident, or the beginning of dire divisions and a period of darkness within the ranks of the Hezoballah Shiite sect in

Leb

.


Posted by: Fred || 03/12/2017 00:00 || Comments || Link || E-Mail|| [6469 views] Top|| File under: Hezbollah
Netherlands Urges Support for Syria War Crimes Database
[An Nahar] Dutch officials on Thursday urged nations to boost efforts to create a database of alleged war crimes in Syria, using evidence smuggled abroad by refugees and

Sherlocks

.

"We already have millions of pages and gigabytes of evidence," Dutch Foreign Minister Bert Koenders told a conference gathering more than 150 experts, diplomats, rights activists and international lawyers.

"And millions more are waiting -- hidden in suitcases and banana crates, buried in caves and pits," he said, voicing the hope that "we can use that evidence to build airtight cases against those guilty of the worst crimes imaginable."

The U.N. General Assembly agreed in December to set up an investigative mechanism to gather evidence on war crimes in Syria, where the civil war between
Hereditary President-for-Life Bashir Pencilneck al-Assad


Lord of the Baath...


's regime and rebels fighting to oust him has raged for six years.

It would be the first step towards trying to prosecute those responsible for atrocities in the war which has left more than 310,000 dead and forced millions to flee as refugees.

The Netherlands, which already hosts top international courts dealing with the world's worst crimes, has offered expertise and a million euros to help get the database up and running.

"After six years of conflict in Syria, the evidence of war crimes, human rights


When they're defined by the state or an NGO they don't mean much...


violations and crimes against humanity is overwhelming," Koenders said before the experts met behind closed doors.

"Syrians are taking enormous risks to bring the truth to light," he added, recalling how one military police officer fled the country with flash drives hidden in his socks containing over 28,000 photos of deaths allegedly in government custody.

Another former civil servant escaped with 1,000 pages taped to his body, allegedly containing top-level orders to use indiscriminate violence.

Grassroots

Sherlocks

smuggled what they said was "proof of war crimes" through a dozen checkpoints hidden in banana crates.


Posted by: Fred || 03/12/2017 00:00 || Comments || Link || E-Mail|| [6468 views] Top|| File under: Islamic State
UN Report Says Escalated Hizbullah Rhetoric Increases War Risk with Israel
[An Nahar] Secretary-General of the United Nations


...a formerly good idea gone bad...


Antonio Guterres denounced in a periodic report on the implementation of resolution 1701, the recent statements made by Hizbullah
...Party of God, a Leb militia inspired, founded, funded and directed by Iran. Hizbullah refers to itself as The Resistance and purports to defend Leb against Israel, with whom it has started and lost one disastrous war to date, though it did claim victory...
leader His Eminence Sayyed Hassan Nasrallah


The satrap of the Medes and the Persians in Leb...


against Israel, rejecting "deterrence" justifications which "increases the risk of tension and could lead to renewed war," An Nahar daily reported on Friday.

The report encouraged President
Michel Aoun


...a wholly-owned subsidiary of Hizbullah...


to resume national dialogue among political parties until a defense strategy is agreed to remove weaponry from Hizbullah and other

gang

s, according to the daily.

The report, which consists of 91 paragraphs and prepared by the Special Coordinator for the United Nations in

Leb

Sigrid Kaag citing a comprehensive assessment of the implementation of Security Council resolution 1701, is the first for Guterres since he took office on the first of January.

In the report, Guterres welcomed the "institutional and political progress" made in recent months in

Leb

, saying it "represents an opportunity to further strengthen the Lebanese state's authority and expand it." Nevertheless it added that "Retention of arms by Hizbullah and other groups undermines the state's authority and contradicts with the duties of the country under resolutions 1559 and 1701."

The report condemned the "threats launched by Secretary General of Hizbullah against Israel on February 16, which can not be justified as a need for deterrence." It pointed out that "rhetorical threats of use of force by any of the two parties (Israel and Hizbullah), destabilizes the relative calm and stability prevailing between them."

It called on all parties to "refrain from such threats, because they increase the risk which could lead to renewed war."


Posted by: Fred || 03/12/2017 00:00 || Comments || Link || E-Mail|| [6467 views] Top|| File under: Hezbollah
Gemayel: Palestinian Arms Must be Controlled, State's Sovereignty Uncompromising
[An Nahar] Kataeb party leader MP Sami Gemayel emphasized on Saturday that Paleostinian arms spread out inside the refugee camps threaten

Leb

's

illusory sovereignty

.

"The Lebanese government must deal with the file of Paleostinian armament inside the refugee camps as an issue of

illusory sovereignty

not subject to any form of bargain or compromise," Gemayel told al-Joumhouria daily in an interview.

"What is needed is a clear and strict decision to impose the Lebanese State's

illusory sovereignty

in the camps and to apply Lebanese laws on all those residing on

Leb

's territory without any exception," stressed Gemayel.

The MP expressed astonishment at "the silence of related officials and the government's and political authority's inaction to confront the

festivities

in

Ein el-Hellhole

and Bourj al-Barajneh, although Paleostinian President the ineffectual Mahmoud Abbas


... a graduate of the prestigious unaccredited Patrice Lumumba University in Moscow with a doctorate in Holocaust Denial...


has called on

Leb

's authority during his recent visit to Beirut to take the initiative and boost its

illusory sovereignty

inside the camps."

"The Lebanese state has had enough of chaos scenes in Paleostinian camps that only remind the Lebanese of black historical eras of the State's incapability to protect and defend its

illusory sovereignty

from those residing on its very land," he concluded.



Leb

has witnessed a series of armed

festivities

in Paleostinian refugees camps the most recent was yesterday in Bourj al-Barajneh in south Beirut, and in the southern

Ein el-Hellhole

the week before.

Heavy armed

festivities

erupted in and around the Paleostinian refugee camp of Bourj al-Barajneh, one of the capital's crowded southern suburbs, between the Lebanese Jaafar family and the al-Qaffas Paleostinian family.

Media reports said at least three people were killed and several others

maimed

.

In similar incidents, deadly armed

festivities

between the Fatah Movement and Islamist groups rocked

Ein el-Hellhole

for almost a week in February left one civilian dead and six others injured.

By long-standing convention,

Leb

's army does not enter Paleostinian refugee camps, where security is managed by joint committees of Paleostinian factions.

In recent years, tensions have risen between Fatah and the Jund al-Sham Islamist group in the camp.

The UN's Paleostinian refugee agency said on Tuesday it had halted all services in the camp for the second day because of the unrest.

Ain al-Hilweh is an impoverished, overcrowded camp near the coastal city of Sidon, and is home to some 61,000 Paleostinians, including 6,000 who have fled the war in Syria.


Posted by: Fred || 03/12/2017 00:00 || Comments || Link || E-Mail|| [6482 views] Top|| File under:
Syria's Assad Says Priority is Capturing IS Capital Raqqa
[An Nahar] Syria's
Hereditary President-for-Life Bashir Pencilneck al-Assad


Light of the Alawites...


tells a Chinese TV station that his military's priority is to reach the Islamic State
...formerly ISIS or ISIL, depending on your preference. Before that al-Qaeda in Iraq, as shaped by Abu Musab Zarqawi. They're very devout, committing every atrocity they can find in the Koran and inventing a few more. They fling Allah around with every other sentence, but to hear the pols talk they're not really Moslems....
group's de-facto capital of Raqqa -- toward which U.S.-backed Kurdish-led forces are also advancing.

The interview with Hong-Kong based Phoenix TV aired Saturday, Assad says another IS stronghold, Deir el-Zour, can be targeted in parallel.

Assad says "in theory" he shares the same priority with U.S. President Donald Trump


...New York real estate developer, described by Dems as illiterate, racist, misogynistic, and what ever other unpleasant descriptions they can think of, elected by the rest of us as 45th President of the United States...


of fighting terrorism, but that they have had no formal contact yet. He says Russia, a major ally, hopes it can bring the U.S. and The Sick Man of Europe Turkey


...the only place on the face of the earth that misses the Ottoman Empire....


into cooperating with Moscow and Damascus in the fight against terrorism in Syria. Assad's government views all armed opposition as terrorist groups.

Assad says all foreign troops on Syrian soil without invitation or consultation with the Syrian government are considered "invaders."
Posted by: Fred || 03/12/2017 00:00 || Comments || Link || E-Mail|| [6486 views] Top|| File under: Govt of Syria
The unforgiving complexity of the Syrian war
On Monday, U.S. commanders directed forces already based in Manbij to drive a series of convoys through the city and surrounding area with American flags flying. It was designed to send a clear message: Everyone needs to continue the momentum against the Islamic State group, not each other. But while the U.S.-led coalition may have temporarily prevented Russians, Syrians, Turks and Kurds from attacking and killing each other, the situation there exposes far graver dangers for future conflict in Syria.

It was only a matter of time before the Syrian regime's civil war in the western part of the country, backed on the ground and in the air by Moscow, abutted the U.S.-led coalition's fight against the Islamic State group in the east. Those forces' convergence in Manbij, a key transit hub toward the terrorists' capital in Raqqa, was troublesome enough on its own, but it comes at a time when all fighting forces in Syria see an opportunity to establish strongholds today that might grant them greater regional control in the future.

The showdown in Manbij this week exposes that President Donald Trump needs to make a decision soon about which forces the U.S. will support in the final campaign to defeat the terrorist network and how the White House plans to follow through without infuriating other key allies. It's a nearly impossible choice, and the administration needs to decide fast.

Angering the Turks by continuing to rely on Kurdish militia risks Ankara's withdrawing permission for U.S. bombers and fighters to use its airfields, most notably Incirlik air base. American defense officials say privately that losing access to those bases would significantly hamper the U.S. air war. The coalition may have no other choice than to rely on the Kurds, however, as the Arab forces on the ground, known as the Syrian Democratic Forces, do not have the necessary equipment, training or sheer numbers to retake Raqqa, which Pentagon experts expect will be a hard and bloody battle.

And throughout these conflicts is the omnipresent concern that Russian forces and their Syrian proxies could engage the U.S. military presence and the ground forces it's compiled – a potential escalation narrowly avoided in recent months following Russian warplanes striking U.S.-trained rebels.

The situation comes as the White House considers a plan the Pentagon submitted in February for changes to the campaign against the Islamic State group. Defense Secretary Jim Mattis has already instituted some slight changes, including the deployment of 300 Marines to Syria to provide artillery support for a ground force once the siege on Raqqa begins.

Straining U.S. efforts, and concerning many Middle East experts, is how few positions the Trump White House has been able to fill at the State Department and Pentagon, where the respective secretaries and their closest advisers remain the only political appointees currently working these problems.

"We're close to a collision course because we don't have our act together," Julianne Smith, a former defense official and national security adviser to Vice President Joe Biden, now with the Center for a New American Security says, adding that the various forces on the ground in Syria each have a different plan for what they would like to see happen next. "They're all going to seize on this vacuum right now, where the U.S. doesn't have much of a plan."
Posted by: Pappy || 03/12/2017 00:00 || Comments || Link || E-Mail|| [6473 views] Top|| File under:
Who's in the News
21
[untagged]
12
Islamic State
4
Sublime Porte
4
Moslem Colonists
3
Commies
3
Govt of Pakistan
2
Taliban
2
Hezbollah
2
Houthis
1
Jamaat ul-Ahrar
1
Govt of Syria
1
Narcos
1
al-Qaeda in North Africa
1
al-Nusra
Bookmark
E-Mail Me
The Classics
The O Club
Rantburg Store
The Bloids
The Never-ending Story
Thugburg
Gulf War I
The Way We Were
Bio
Merry-Go-Blog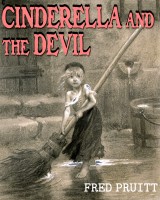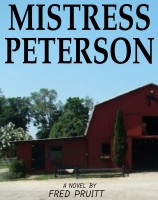 On Sale now!


A multi-volume chronology and reference guide set detailing three years of the Mexican Drug War between 2010 and 2012.

Rantburg.com and borderlandbeat.com correspondent and author Chris Covert presents his first non-fiction work detailing the drug and gang related violence in Mexico.

Chris gives us Mexican press dispatches of drug and gang war violence over three years, presented in a multi volume set intended to chronicle the death, violence and mayhem which has dominated Mexico for six years.
Click here for more information


Meet the Mods
In no particular order...


Steve White
Seafarious
Pappy
lotp
Scooter McGruder
john frum
tu3031
badanov
sherry
ryuge
GolfBravoUSMC
Bright Pebbles
trailing wife
Gloria
Fred
Besoeker
Glenmore
Frank G
3dc
Skidmark
Alaska Paul



Better than the average link...



Rantburg was assembled from recycled algorithms in the United States of America. No trees were destroyed in the production of this weblog. We did hurt some, though. Sorry.
44.200.171.74

Help keep the Burg running! Paypal: