Africa Horn
Terrorists planning Somali attacks, UK warns
British government warns terrorists in final stages of planning attacks in Mogadishu, following statement by Foreign Office. Terrorists are in the final stages of planning attacks in the Somali capital, Mogadishu, the British government has warned.

Concerns about a possible attack were highlighted in a statement issued by the Foreign and Commonwealth Office (FCO), which already advises against all travel to Somalia. The Foreign Office's website states that attacks in and around Mogadishu continue to be carried out by al-Shabaab, a terrorist group, and others opposed to the Somali government.

Attacks in the past have targeted government institutions, hotels, restaurants and public transport, including the international airport.

An FCO spokesperson said: "We have amended our travel advice for Somalia. Our advice makes clear that there continues to be a high threat from terrorism and that the FCO believes that terrorists are in the final stages of planning attacks in Mogadishu. We advise against all travel to all parts of Somalia."

"The safety of British nationals abroad is a major concern for the FCO. We therefore attach great importance to providing information about personal safety and security overseas, including an assessment of the level of threat from terrorism, to enable people to make informed decisions about travel."
Posted by: Steve White || 04/09/2013 00:00 || Comments || Link || E-Mail|| [326 views] Top|| File under: al-Shabaab
White House clears way to arm, train Somali forces
It's just the kind of smart thing we can expect from The Smartest Man In The Room.

President Barack Obama cleared the way Monday for the U.S. to arm and train Somali forces, taking a step toward normal relations with the East African nation as it works to build confidence in its newly recognized government.

In a memo to Secretary of State John Kerry, Obama said he has determined that supplying defence equipment and services to "will strengthen the security of the United States and promote world peace."

The move doesn't immediately provide new assistance to Somalia, but allows Kerry to consider taking that step in the future.

"The United States is committed to being a long-term partner in assisting the defence forces in Somalia defence to become a professional military force," said National Security Council spokeswoman Caitlin Hayden.

Obama's decision was not tied to any new threat assessment in Somalia, said a senior administration official. The move follows a decision by the U.N. Security Council in March to partially suspend the arms embargo on Somalia for 12 months, after Somali officials appealed to the U.N. to suspend the embargo. The council preserved a ban on exports of a list of heavy military hardware, including surface-to-air missiles, anti-tank guided weapons and night-vision weapons.

The U.S. government has provided funds and training to African Union forces fighting al-Shabab in Somalia, and has also provided more than $133-million to Somalia since 2007 in security sector assistance, intended to help the country build up and professionalize its security forces.
Posted by: Steve White || 04/09/2013 00:00 || Comments || Link || E-Mail|| [331 views] Top|| File under:
U.S. abruptly extends sanctions on Somalia
MOGADISHU – US President Barack Obama renewed sanctions on Somalia for 1 more year, Garowe Online reports. President Obama issued a letter on Thursday citing that the sanctions would be extended for 1 more year due to people working to destabilize Somalia.

"Although the U.S. recognition underscores a strong commitment to Somalia's stabilization, it does not remove the importance of U.S. sanctions, especially against persons undermining the stability of Somalia," read the press release.

In January the US officially recognized Somalia after 22 years of transitional governments.

The extension of the "national emergency" on Somalia comes after the UN Security Council lifted an arms embargo last month.

Also the U.K. government urged that their nationals leave Somalia due to security threats. The Foreign Commonwealth Office stated that an imminent attack in the capital Mogadishu would be carried out by terrorists.
Posted by: Steve White || 04/09/2013 00:00 || Comments || Link || E-Mail|| [324 views] Top|| File under:
Qatar pledges $500m in aid to rebuild Darfur
DOHA — Qatar pledged $500 million in aid to Sudan's Darfur on Monday at a donors' meeting in Doha, even as rebels launched new attacks in the troubled region scarred by a decade of conflict.

"Qatar has pledged an amount of $500 million as grants and contributions for rebuilding Darfur," said the country's Minister of State for Cabinet Affairs, Ahmed bin Abdullah Al Mahmud. In February 2010, Qatar had promised to establish a bank with a capital of one billion dollars to develop Darfur.

Germany also pledged 60 million euros in aid


...better to Darfur than to Cyprus, I guess...

at the conference as other delegates expressed their support for development in Darfur without announcing their contributions.

Britain had on Sunday offered at least £11 million ($16.5 million) for Darfur annually over the next three years to help communities to grow food and to boost skills for employment.


Assuming the remaining rebels and the Janjawed leave everyone alone...

The latest pledges came on the second day of a meeting of representatives of donor countries and aid groups in Doha. The conference aims to endorse a strategy to rebuild Darfur, where the conflict has shocked the world with atrocities against civilians. The meeting, which drew condemnation from rebel groups still fighting the regime, was agreed under a July 2011 peace deal which Khartoum signed in the Qatari capital with an alliance of rebel splinter groups.

It seeks support for the six-year, $7.2-billion strategy to move Darfur away from food handouts and other emergency aid, and lay the foundation for lasting development through improved infrastructure. While the worst of the violence has long passed, rebel-government clashes continue along with kidnappings, carjackings and other crimes.

The African Union-United Nations Mission in Darfur (UNAMID) on Sunday reported a fresh spate of violence. It said rebels of the Sudan Liberation Army's Minni Minnawi faction "attacked and seized" the towns of Muhagiriya and Labado, while "several possible air strikes" were also reported in the area.

The violence prompted thousands of civilians to seek protection around peacekeeping bases.

Rebels had on Saturday said they killed government troops and occupied the areas, about 100 kilometres east of the South Darfur state capital Nyala.

Some 1.4 million people have been displaced by Darfur's decade-long conflict.

Coinciding with the donors' meeting, displaced people have staged demonstrations in several camps in Darfur, demanding that security take priority, with some saying they would not return to their villages until peace is restored.


Security before prosperity? What a revolutionary idea...
Posted by: Steve White || 04/09/2013 00:00 || Comments || Link || E-Mail|| [338 views] Top|| File under:
Africa North
Egypt suspends tourist flights with Iran
[Ynet] Egypt has suspended tourist flights from Iran until June amid an outcry by ultraconservative Sunni

Moslem

s angered over visitors from the mostly Shiite country. The move comes just over a week after the first flights between the two countries resumed in more than three decades.

Tourist Minister Hesham Zaazoua didn't give a reason for the suspension late on Sunday, according to comments carried by Egypt's state news agency.
Posted by: trailing wife || 04/09/2013 00:00 || Comments || Link || E-Mail|| [449 views] Top|| File under:
Africa Subsaharan
'How Boko Haram planned to bomb Third Mainland Bridge'
[NgGuardian]
Weapons brought in fuel tankers

THE security and intelligence community chiefs that talked about the vigilance that prevented the planned attack of Lagos three weeks ago failed to disclose to the public the magnitude of weapons the

criminal mastermind

s of the terror act had deployed for the failed operation and the main target, The Guardian's inquiries have revealed.

The Guardian Intelligence Unit learned at the weekend from the authorities concerned that apart from the deadly weapons uncovered, the tossed in the calaboose
You have the right to remain silent...
attackers' main target was the strategic Third Mainland Bridge in Lagos.

According to revelations at the weekend, the attackers surreptitiously conveyed the weapons to Lagos inside some of the numerous fuel tankers that ply major roads to Nigeria's former capital and indeed Nigeria's commercial nerve centre.

The Guardian learnt at the weekend that indeed the Federal and Lagos State authorities were quite startled that the

criminal mastermind

s of the planned terror act could pile up weapons of mass destruction in Lagos, generally considered the safest haven for investment at the moment in Nigeria.

It was learnt that the Lagos State authorities, including the governor, were shown the illegal arms that the security and intelligence community's interagency co-operation confiscated recently. "They were shocked, really shocked when they were shown the level of organizational capacity of the evil ones that planned to attack Lagos...", a top source disclosed last week.

In a related development, security chiefs that briefed the National Assembly top-shots last week about the reality of the planned attack of Lagos reportedly told the federal

politician

s that indeed the attackers had planned to attack Lagos to cripple the economy. Lagos is the commercial nerve centre of Nigeria. Former Head of State, the late Gen. Murtala Muhammed, had in 1976 recognised the strategic importance of Lagos even while he was announcing the creation of Nigeria's new capital Abuja then.

His words in a national broadcast to the nation on January 3, 1976: "... Lagos will, in the foreseeable future, remain the nation's commercial capital and one of its nerve centres. But in terms of servicing the present infrastructure alone, the committed amount of money and effort required will be such that Lagos State will not be ready to cope.

"It will even be unfair to expect the state to bear this heavy burden on its own. It is therefore necessary for the Federal Government to continue to sustain the substantial investment in the area. The port facilities and other economic activities in the Lagos area have to be expanded.

"There is need in the circumstances for the Federal Government to maintain a special defence and security arrangement in Lagos which will henceforth be designated a special area. These arrangements will be carefully worked out and written into the new constitution. Kaduna and Port Harcourt are to be accorded similar status and
designated as Special Areas..."

The Guardian Intelligence Unit learnt that the security chiefs told the federal

politician

s and their presiding officers that some of the attackers captured had hinted that the plan of attack on Lagos was deliberate: to cripple the nerve centre of Nigeria's commerce and industry, a city that plays host to the international air and sea ports so that Nigeria's economy could collapse.

It was said that the

bully boyz

had reasoned that since they had successfully crippled business operations in the North, there should be federal character spread of the destruction, as even the East and South-South geo-political zones too have been negatively affected by the insurgency and kidnapping. The federal

politician

s were said to have been alarmed by a revelation about the sense of urgency of the

bully boyz

to hit Lagos "just to make Nigeria ungovernable for the present administration", as it was revealed.

It was not clear at press time whether the Federal Government's planned amnesty programme for Boko Haram
... not to be confused with Procol Harum, Harum Scarum, possibly to be confused with Helter Skelter. The Nigerian version of al-Qaeda and the Taliban rolled together and flavored with a smigeon of distinctly Subsaharan ignorance and brutality...


bully boyz

has been partly influenced by the confirmed incursion to the unofficial commercial capital that makes the money that Abuja spends. It is on record that as critics of Washington DC often say, "New York makes the money that Washington spends", so it is with Lagos that consumes about 60 per cent of the fuel that PPMC/PPPRC imports and the rest of the country shares the remaining 40 per cent.

The Guardian was told that the implications of targeting the very strategic Lagos Third Mainland Bridge have been worrisome to authorities at all levels. This is part of the reasons for the concerns in Abuja and Lagos.

The Third Mainland Bridge is the longest of the three bridges connecting Lagos Island to the mainland. The other two are the Eko and Carter Bridges. It is the longest bridge in Africa. The Third Mainland Bridge is a vital artery of the network of federal highways and commands high patronage in Lagos Municipal Area, as it connects two of the Lagos State's commercial hubs, Victoria Island and Ikeja.

The bridge, which has about 350,000 daily users, is also a vital link to Lekki, Ajah and Epe communities. Midway through the bridge, there is a link to Herbert Macaulay Way, Yaba. The bridge starts really from Oworonsoki, which is linked to the Oshodi--Apapa Expressway and Lagos-Ibadan Expressway, and ends at the Adeniji Adele Interchange on Lagos Island. Built by Julius Berger Nigeria Plc, the bridge was commissioned by former Military President Ibrahim Babangida in 1990 and it measures about 11.8 km in length.

The bridge posts huge economic relevance to the country as it saves commuters who shuttle between two of the Lagos State commercial hubs, Victoria Island and Ikeja, a lot of man-hours. It was said that the last repair of the important bridge cost the nation N1.055 billion.

It is feared that if Lagos Third Mainland Bridge is destroyed, Lagos and indeed Nigeria, are destroyed. It was estimated that the cache of arms seized from the

bully boyz

about three weeks ago when it was reported that Boko Haram entered Lagos was capable of wreaking havoc on the vital bridge in the heart of Lagos.
Posted by: trailing wife || 04/09/2013 00:13 || Comments || Link || E-Mail|| [337 views] Top|| File under: Boko Haram
Arabia
Al-Qaeda Denies Its No. 2 In Yemen Was Killed
Quite unlike that Monty Python parrot, pining for the fjords.

[Ynet] Al-Qaeda in Yemen has posted a statement on terrorist websites saying that its second-most senior commander has not been killed. It's the second time the group has denied Saeed al-Shihri's death.

The Saudi national, who fought in Afghanistan and spent six years in the US military prison at Guantanamo Bay, is "alive and in good health," according to a senior al-Qaeda

holy man

in Yemen and the group's media arm, al-Malahem.
Posted by: trailing wife || 04/09/2013 00:00 || Comments || Link || E-Mail|| [309 views] Top|| File under: al-Qaeda in Arabia
Bangladesh
BNP to enforce 36-hr hartal Tuesday
DHAKA: After the observance of a daylong hartal by Hefazat-e-Islam Bangladesh throughout the country, the BNP led 18-party opposition alliance is going to enforce another spate of hartal for 36-hour shutdown since 6:00am on Tuesday demanding unconditional release of their leaders.


This will work about as well as the last one...

The non-stop hartal on Tuesday and Wednesday was also called demanding the withdrawal of all "false cases" filed against alliance leaders, holding of the next general election under a non-party caretaker government (CG) and protesting the government indulged ongoing genocide and for immediate step-down of the government to protect the country and its people.

BNP join secretary general Salahuddin Ahmed announced the non-stop hartal programme shortly after eight top leaders of BNP including its acting secretary general Mirza Fakhrul Islam Alamgir were sent to jail on Sunday.

Senior leaders of 18-party alliance including BNP standing committee member Dr Khandaker Mosharraf Hossain and acting secretary general of Jamaat-e-Islami Rafiqul Islam Khan on Monday called upon the leaders and activists of their respective parties as well as the alliance to make the hartal a success.

The government has taken strong security measures to maintain law and order and foil any possible sabotage during the tow-day long hartal.

As part of the security measures, Border Guard of Bangladesh was deployed in the Dhaka and different districts in the country. Besides, additional law enforcers including police and RAB were deployed in the city to control law and order during hartal hours ending 6:00pm on Wednesday.
Posted by: Steve White || 04/09/2013 00:00 || Comments || Link || E-Mail|| [340 views] Top|| File under:
Caribbean-Latin America
Capriles holds massive rally in capital, vows to win presidency
CARACAS -- In one of the most combative and optimistic speeches of his rushed campaign, opposition presidential candidate Henrique Capriles said internal polling showed him with a growing lead over rival Nicolás Maduro, one week before the crucial vote that will determine the future of the oil-rich nation.

In his final rally in Caracas on Sunday, Capriles told throngs of supporters that the campaign of Maduro, the interim president, was "collapsing" and that victory was within reach.

"We are winning this process," he said. "Twenty days ago, people said it would be impossible, but I told the nation that even though we have all the powers against us we have the hopes of millions of people."

Polls taken before campaigning began April 2 showed Maduro with a double-digit lead. And the administration says those numbers are holding up.
But Capriles, 40, has been drawing large, enthusiastic crowds to his rallies, even in government strongholds.

Sunday's event was a key show of strength for his candidacy, and tens of thousands of people paralyzed downtown Caracas, chanting and dancing along with campaign jingles. But Capriles has been here before. In October, when he ran against late-President Hugo Chávez, the size and enthusiasm of his rallies had many hoping he might pull off an upset. Instead, he lost by 11 points.


So Hugo stuffed the ballot box to the tune of a good 20 points, I figure. Wonder if Nick the Mad can do the same...

But on Sunday, his supporters said much has changed since then. During the last few months, while Maduro has been at the helm, the country has seen food shortages, currency devaluations and persistent crime. Many in the crowd said Sunday's event was larger than last year's.

On the campaign trail, Capriles has accused Maduro and other Chávez insiders of hijacking the government and bending the rules to stay in power. And he compared his mustachioed rival to "Satan" for trying to divide the country and saying opposition voters would be cursed.

"I will do everything to win the trust of all Venezuelans," Capriles said. "I don't want anyone in this country when I'm president to say they were left out."

Capriles, the governor of Miranda, will continue barnstorming the nation throughout the week and wrap up his campaign Thursday in Barquisimeto, Venezuela's fourth-largest city and an opposition stronghold.
Posted by: Steve White || 04/09/2013 00:00 || Comments || Link || E-Mail|| [453 views] Top|| File under:
China-Japan-Koreas
NK threats of war make Chinese neighbours nervous
Every time North Korea threatens a nuclear strike, Ge Weihan receives a frantic call from his mother. Although the 34-year-old filmmaker moved to Beijing years ago, his parents still live in a small Chinese village less than 25 miles (40km) from the insular nation.

"If a war ever actually breaks out, I'm very nervous about what it would do to my hometown," Ge said. "It's hard living right next to a country that seems willing to do anything."

Residents of Ge's home village in mountainous Kuandian county have become accustomed to an influx of Chinese troops every time tensions flare on the Korean peninsula – just in case things spin out of control. Yet this time the soldiers are so numerous, and media reports so shrill, that even the most hardened villagers are nervous.

It's no accident that China is the North Korea's most important ally, economic lifeline and primary source of humanitarian aid – a political meltdown in the country could send an unsustainable flood of refugees into border areas such as Kuandian and push a US-friendly unified Korea right up to China's doorstep.

Yet the vast majority of Chinese people consider North Korea just as strange and frightening as western observers. "It's just awkward," said Ge, who has lived among North Korean refugees. "It's an extremely awkward situation for the government, and that makes common people feel awkward as well."

Beijing rarely deviates in its response to North Korean tempers. Officials express concern – or "serious concern" as of Wednesday – and request that the international community "remain calm" and "exercise restraint".

Chinese news outlets have given North Korean declarations of war slightly less airtime than their western counterparts. China's official newswire Xinhua published a dispatch from a Pyongyang-based correspondent on Thursday about how life in the city is business as usual. According to the report, 100,000 Pyongyong residents are preparing for North Korea's most important national holiday – Kim Il-sung's birthday, on 15 April – by planting trees throughout the city.

Prices in Pyongyang's "foreigner" supermarkets are stable, according to the report; schoolchildren are just beginning a new term. The city hosted an athletic competition on Thursday amid radio broadcasts warning residents to remain alert for provocative actions by American imperialists and their South Korean puppets.

Despite the state-sanctioned front of tranquillity, China's social media sites betray a widespread mix of curiosity, confusion, and unease. Some users on the popular microblogging site Sina Weibo wondered if this had all been an elaborate joke. "Actually lets hope that Kim does start a war – that he uses self-destruction to save the Korean people," said one user in a widely forwarded post.
Posted by: Steve White || 04/09/2013 00:00 || Comments || Link || E-Mail|| [336 views] Top|| File under:
N.Korea Pulls Workers Out of Kaesong Complex
Pyongyang on Monday halted operations at the joint-Korean Kaesong Industrial Complex by withdrawing all North Korean workers.


Thus cutting off one of the Norks' last remaining ways to generate legitimate cash...

On a visit to the industrial park, Kim Yang-gon of the Worker Party's United Front Department, said in a statement, "We are temporarily suspending the operation of the Kaesong Industrial Complex and reviewing whether to maintain it or not. How the situation develops is totally dependent on the attitude of the South Korean authorities."

Some 54,000 North Korean laborers work for 123 South Korean firms in the industrial park.

The complex now faces the first real danger of being shut down since it was launched based on an inter-Korean agreement in 2004. It kept operating even after the North sank the Navy corvette Cheonan in March and 2010 and shelled Yeonpyeong Island in November that year.

"Despite our repeated warnings, the South Korean confrontationists keep hurling unbearable verbal abuse at us, insulting our dignity by talking about a 'cash cow,' and 'detention' and 'hostage taking' [of South Korean workers there], Kim complained. South Korean Defense Minister Kim Kwan-jin "revealed his true intentions of sending special U.S. forces into the Kaesong complex while talking about a possible rescue operation for hostages."

The Unification Ministry said there is "no justification" for the move and added North Korea is solely responsible for any consequences.

Some 475 South Korean staffers remain at the industrial park and all of them are safe, the government here said. An official said, "We're prepared for a contingency but have no plan right now to withdraw all staff from the industrial park."


I think that I'd call in sick tomorrow just in case...
Posted by: Steve White || 04/09/2013 00:00 || Comments || Link || E-Mail|| [706 views] Top|| File under:
The Grand Turk
Lawfare: Turks Hurt In Flotilla Raid To Go To Court Despite Israeli Apology
[Ynet] 'Unless these soldiers are punished and

Gazoo

blockade is lifted, we won't accept compensation,' says Turk who was injured in 2010 IDF raid on

Gazoo

-bound flotilla

Israel's apology to Turkey over the 2010 killing of nine Turks aboard a

Gazoo

-bound aid ship did not go far enough and Israeli soldiers will be pursued in court, Turkish nationals who

were maimed

in the incident said on Monday.

In a rapprochement brokered by US President Barack Obama
Republicans can come along for the ride, but they've got to sit in the back...
, Israeli Prime Minister Benjamin Netanyahu apologized to his Turkish counterpart Tayyip Erdogan on March 22 for the killings, pledged compensation to the bereaved or hurt and agreed to ease a six-year blockade on

Gazoo

. Erdogan said these gestures met his conditions for normalizing relations with its erstwhile ally.

US Secretary of State John F. I was in Vietnam, you know Kerry
Former Senator-for-Life from Massachussetts, self-defined war hero, speaker of French, owner of a lucky hat, conqueror of Cambodia, and current Secretary of State...
said while visiting Istanbul on Sunday that restoring full ties between Turkey and Israel was vital to regional stability.

With the apology, Israel aimed to end a three-year diplomatic crisis with Turkey, once its closest regional ally, that erupted when Israeli soldiers stormed an international flotilla challenging the

Gazoo

blockade.

As part of the agreement on compensation, Israel wants lawsuits against its soldiers to be dropped.

"We will continue with the criminal lawsuits we have opened against the Israeli soldiers and commanders, and we won't accept dropping this suit if compensation is paid," said Musa Cogas, who was

maimed

by Israeli gunfire on board the Turkish-owned Mavi Marmara, part of the

Gazoo

-bound flotilla.

An Istanbul court is hearing charges that have been filed against four of Israel's most senior retired commanders, including the ex-army chief, in absentia and could carry life sentences. Israel has called this a politically motivated "show trial".

Ahmet Varol, a journalist who was on the Mavi Marmara, said one "formula for a resolution" would be for Israel to provide a timetable for ending the blockade of

Gazoo

, ruled by the Islamist

Hamas, always the voice of sweet reason,

movement, and make Turkey a monitor of that process.

"Our efforts are for the full lifting of the blockade. Nobody wants compensation, and while an apology may have diplomatic meaning, it means nothing to the victims," he said.

The apology nonetheless showed Israel had accepted its wrongdoing in the incident, Varol added.

The United States has urged the two sides to mend fences to ease Israel's diplomatic isolation in the Middle East and to improve coordination to contain spillover from the Syrian civil war and face the challenge of Iran's nuclear program.

A senior Israeli official told

Rooters

last month Israel did not commit to ending its

Gazoo

blockade as part of reconciliation with Turkey and could clamp down even harder on the Paleostinian enclave if security is threatened.

"It's not possible to heal my wounds with just an apology," said Cogas, who was shot in the shoulder by Israeli marines. His friend of 30 years, Cengiz Songur, was killed in the raid. "Unless these soldiers are punished and the blockade is lifted..., we won't accept compensation."
Posted by: trailing wife || 04/09/2013 00:00 || Comments || Link || E-Mail|| [357 views] Top|| File under:
India-Pakistan
Musharraf stands trial in court of Justice
ISLAMABAD: The Supreme Court has issued notice for today to former president and chief of army staff (COAS) General (r) Pervez Musharraf for subverting and holding the constitution in abeyance.

The court has also ordered the interior secretary to forthwith put the name of the former dictator on the Exit Control List (ECL), if it has not been done already, and submit its report during in the court office. A two-member bench comprising Justice Jawwad S Khawaja and Justice Khilji Arif Hussain, while hearing five identical petitions, also asked the federation and its functionaries make sure that Musharraf does not leave the jurisdiction of Pakistan until final decision in the case.

The Islamabad IGP was ordered to serve the notice on Musharraf if he is in the federal capital, otherwise the IGP of the province where he is should do so. The court observed that the Senate's January 23, 2012, resolution against Musharraf itself carried a lot of weight. The petitions were filed by Maulvi Iqbal Haider, AK Dogar, Lahore High Court Bar Association President Taufiq Asif, LHCBA ex-president Ahsanuddin Sheikh, former Pakistan Bar Council (PBC) vice chairman Abdul Hakeem Khan Kundi and Association Pakistan Lawyers (UK) Chairman Barrister Amjad Malik.

The bench has also issued notice to the federation to explain why it did not take action against the former dictator and gave him VIP treatment on his return to the country despite clear finding in the Sindh High Court Bar Association judgement and Senate's unanimous resolution. On Maulvi Iqbal Haider's appeal against the Sindh High Court's decision, the court issued notices to all respondents in this case, including former attorney general of Pakistan Malik Qayyum and Musharraf's legal adviser Sharifuddin Pirzada.

The counsel representing the petitioners, particularly AK Dogar and Hamid Khan, submitted that respondent Gen Musharraf be taken into custody to ensure that he remains in the country for the purpose of the trial under Article 6 of the constitution read with the provisions of High Treason (Punishment) Act, 1973. The court, however, observed that in the first instance, notice of these petitions be served on the said respondent for tomorrow (Tuesday).

The petitioners also contended that not only Pervez Musharaf but his collaborators should also be proceeded against under High Treason (Punishment) Act.
Posted by: Steve White || 04/09/2013 00:00 || Comments || Link || E-Mail|| [334 views] Top|| File under:
Israel-Palestine-Jordan
Arab MK: No Peace Without End To Zionist Regime
Democracy in Israel includes even this:

[Jpost] Balad chairman Zahalka tells 'Post' Israel has no future in Middle East; says he's "quite sure" third intifada coming.

Zionism is going to come to an end, as it "has no future in the Middle East," Balad chairman Jamal Zahalka said in an interview with The Jerusalem Post on Sunday.

"I am not a Zionist, I am an anti-Zionist," he said.

Israel claims that it is a democratic country and that Arabs have rights and even Knesset members, Zahalka said. But Israeli Arabs are unhappy with this democracy and will continue to demand their rights, he said.

Zahalka sees the conflict as unsolvable as long as Israel exists as a Jewish state. At a recent conference in Canada he exclaimed: "In the long term there is no chance for democracy, peace and freedom without ending the Zionist regime."

Prime Minister Binyamin Netanyahu and others have been suggesting to the media that the Paleostinian issue is not the first Middle East issue that needs to be addressed, but rather the rising Islamist trend in the region, the Balad head said.

The Arab Spring, Zahalka told the Post, is drawing attention away from the Paleostinian issue -- "Netanyahu is using it to distract the international community."

Zahalka described his recent trip to Canada to mark Land Day, held every March 30 to commemorate the deaths of six Galilee Arabs in 1976 riots over a government decision to confiscate land. He was the keynote speaker at two events -- one with the local Paleostinian community, which was held in Arabic, and the second in English to a mixed crowd in Toronto.

Paleostinians throughout the diaspora are worried about the situation, he said.

"Give me my land and take your democracy with you," he said addressing Israel, telling the Post this was the theme of one of his speeches he gave in Canada, titled, "Debunking the myth of Israeli democracy."

Zahalka expressed frustration that nothing is happening now -- "no negotiations and no resistance" -- and emphasized that there is a need to act. The real danger is the efforts by Israel to marginalize the Paleostinian issue and normalize the occupation, he said.

A website called Blog Wrath published a partial transcript of Zahalka's speech. The media

front man

of the Balad party sent the Post a link to the site.

In the speech, Zahalka argued that the Paleostinians are the victims with a simple story, whereas the Jews have a long and complicated story filled with lies.

"If [you] ask Israeli[s] -- it was 3,000 years ago and God was involved there in some way...as a real estate agent, he promised me that and gave me that, things like this. Even secular Israelis, who don't believe in God, still believe in his promise to the people of Israel."

The Israeli narrative is false and impossible to accept, Zahalka argued in his speech: "When I analyze the Israeli story, it's like the onion symbol -- you try to find some truth, you uncover the first layer, then the second layer, seeking for something solid -- nothing -- lie over lie, over lie, over lie. This is the Israeli story. That's why we have to be very suspicious over the Israeli story."

He went on to say that the Israeli project is based on expulsion because without it, a democratic Jewish state would not have been possible since the country originally had an Arab majority.

"And that's the dirty secret of the Israeli democracy -- it's a democracy built on transfer: No transfer, no Israeli democracy."

In an interview with the Toronto Star newspaper at the Paleostinian diaspora event in Mississauga, Ontario, he stated, "I'm quite sure there's going to be a third intifada. I can't say when. But I think one is on the way. The Paleostinian leadership wants it to be peaceful."

Netanyahu's government is "the most pro-settler government ever," Zahalka told the Star. The option of a two-state solution is disappearing as Israeli settlements continue to take Paleostinian land, he told the paper.
Posted by: trailing wife || 04/09/2013 00:00 || Comments || Link || E-Mail|| [373 views] Top|| File under:
John Kerry returns to Middle East amid lowered expectations
What other expectations could you possibly have?

It's a journey that John Kerry will come to know well. The plane descends either from the west, over the glittering Mediterranean sea and the bauhaus architecture of Tel Aviv, or from the east, across the stark biblical landscape of the West Bank. From there it's uphill – literally and, perhaps, metaphorically – to west Jerusalem, the seat of the Israeli government, and to Ramallah, the home of the Palestinian Authority.

The US secretary of state is expected to make this journey many times in the coming months of grinding shuttle diplomacy between the two sides of the 65-year-old Israeli-Palestinian conflict. He will need stamina, patience, resourcefulness, determination; a strong sense of history, a clear grasp of the present, and a vision of the future; plus an instinct for when to tread delicately and when to diplomatically bang heads.

Kerry is in the Holy Land this week, for the third time in less than a month, as part of a drive by the second-term Obama administration to get the so-called peace process back on track after the miscalculations and setbacks of Barack Obama's first term. Amid carefully lowered expectations, Kerry will strive to bridge the gaps between the Israeli prime minister, Binyamin Netanyahu, and the Palestinian president, Mahmoud Abbas, that have caused a two-and-a-half-year impasse. But a long history of failed efforts and aborted talks cannot be far from his mind.

Obama's charm offensive on Israel last month went down well. During his three-day visit he showed warmth towards "my friend Bibi", repeatedly using Netanyahu's nickname, in contrast to earlier chilly encounters, and paid tribute to the history and achievements of the Jewish state.


And lost ground with everyone, especially the Israelis...

He made an impassioned appeal for peace, delivered over the heads of government to the people of Israel. Look through Palestinian eyes, he said, recognise that peace is in Israel's interests, face the hard choices and take the necessary risks.

The president was received with markedly less warmth in Ramallah, where the Palestinians feel betrayed by the past four years and deeply cynical about the future.


The Paleos really, really know betrayal. They're specialists at it so they recognize an expert when they see one...

Despite focusing on settlements early in his first term, Obama barely mentioned Israel's continuing colonisation project, which many diplomats say is close to eliminating the possibility of the Palestinians ever creating a viable state. There was little acknowledgement of the Palestinians' painful history and bleak lives under occupation.

Obama left the Holy Land with his stock higher than ever among Israelis,


...no, but let him think that for now...

but even lower among Palestinians. It's now down to Kerry to try to move forward.

Kerry's efforts to bring the two sides together will focus initially on measures to instil confidence in their stated commitment to negotiations.

Israel may be asked to release more than 120 Palestinian political prisoners who have been in jail since before the 1993 Oslo accords. The Palestinians would also like a settlement construction freeze. Israel's formal position is that this is a non-starter, but it may avoid announcing new building projects in the next two or three months in an unstated gesture.

The Palestinians have said they will refrain from pressing ahead with taking Israel to the international criminal court – a key Israeli concern – for up to 12 weeks. But they also want to see a proposed map with defined borders at the start of any talks.


Whereas the Israelis think the map comes at the end, after the Paleos agree that Israel has a right to be on the map...

Kerry is believed to be keen to dust off the 11-year-old Arab (or Saudi) peace plan, under which regional states would normalise relations with Israel in return for the establishment of a Palestinian state. And he is likely to ask Turkey to play an active role in any revived process.

It all seems reasonably promising on paper, but the reality on the ground looks rather different.

The new Israeli government, sworn in two days before Obama's visit, is a rightwing pro-settler coalition. One of its key partners, the Jewish Home party led by Naftali Bennett, is vehemently opposed to a two-state solution. Netanyahu also has a long track record of saying he wants peace talks while pursuing a colonialist policy in the West Bank and East Jerusalem.

On the Palestinian side, frustration is growing at the lack of a political horizon and the continued suffocated existence under occupation. Cynicism about the "peace process" abounds, faith in Abbas is plummeting and the mood among young men in villages and refugee camps is growing more radical. Talk of a new Palestinian intifada (uprising) is common both on the street and in Israeli military-intelligence circles.

In Gaza, perhaps the most complicated and least discussed aspect of any peace talks, rocket fire has resumed on a limited scale over recent weeks. Another conflict like those in 2008-9 and 2012 would likely derail Kerry's ambitions.

Kerry will also focus on Iran's nuclear programme, as well as the worsening situation in Syria and its knock-on effect in Lebanon. The secretary of state will have his hands full. "It's too early to be optimistic," said a western diplomat.
Posted by: Steve White || 04/09/2013 00:00 || Comments || Link || E-Mail|| [330 views] Top|| File under:
Syria-Lebanon-Iran
Al-Qaeda in Iraq admit that Syria's Jabhat al Nusra is part of their network
Al-Qaeda in Iraq has admitted for the first time that the Syrian militant group, Jabhat al-Nusra, is a part of their network, AFP reported on Tuesday.

The Iraqi group, who have claimed responsibility for the killing of an estimated 4,000 people, confirmed in an audio message posted on Jihadi forums that the Syrian opposition fighters were an offshoot of their network.

Commentators have speculated for many months that the two groups are linked. Nusra, known as the fiercest of the Syrian opposition militias, was recently labelled as a terrorist organization by the U.S.
Posted by: tipper || 04/09/2013 04:45 || Comments || Link || E-Mail|| [336 views] Top|| File under:
US Allies Plan Big Gulf Naval Exercise In May
[Jpost] The United States and its allies will stage a naval exercise in the Gulf in May to practice mine-sweeping and escorting ships, the US Navy said on Monday, a maneuver likely to be seen in the region as guarding against a potential threat from Iran.

Representatives from more than 30 nations will gather in Bahrain for the International Mine Countermeasures Exercise (IMCMEX) 13 from May 6-30, eight months after they staged a previous edition of the exercises at a time when Israel and Iran were trading threats of war.

In addition to mine-sweeping and flying drones, this year's event will include escorting ships and protecting offshore terminals that oil and gas exporters in the Gulf rely on.
Posted by: trailing wife || 04/09/2013 00:00 || Comments || Link || E-Mail|| [333 views] Top|| File under:
Navy Deploying Laser Weapon Prototype Near Iran
WASHINGTON — The Navy is going to sea for the first time with a laser attack weapon that has been shown in tests to disable patrol boats and blind or destroy surveillance drones.


Call me when we can deploy it on the forehead of a shark...

A prototype shipboard laser will be deployed on a converted amphibious transport and docking ship in the Persian Gulf, where Iranian fast-attack boats have harassed American warships and where the government in Tehran is building remotely piloted aircraft carrying surveillance pods and, someday potentially, rockets.

The laser will not be operational until next year, but the announcement on Monday by Adm. Jonathan W. Greenert, the chief of naval operations, seemed meant as a warning to Iran not to step up activity in the gulf in the next few months if tensions increase because of sanctions and the impasse in negotiations over the Iranian nuclear program. The Navy released video and still images of the laser weapon burning through a drone during a test firing.


I personally don't get this warning nonsense. If the weapon isn't yet ready then keep it in the lab and work on making it operational. It doesn't do any good to sit on a ship in the Persian Gulf, particularly now that the Mad Mullahs™ have been told by the NYT (so you know it has to be true) that it doesn't yet work.

The laser is designed to carry out a graduated scale of missions, from burning through a fast-attack boat or a drone to producing a nonlethal burst to "dazzle" an adversary's sensors and render them useless without causing any other physical damage.

The Pentagon has a long history of grossly inflating claims for its experimental weapons,


...and the NYT has a long history of denigrating the Pentagon for technologies that everyone, even Democrats, come to depend on, like missile defense...

but a nonpartisan study for Congress said the weapon offered the Navy historic opportunities.

"Equipping Navy surface ships with lasers could lead to changes in naval tactics, ship design and procurement plans for ship-based weapons, bringing about a technological shift for the Navy — a 'game changer' — comparable to the advent of shipboard missiles in the 1950s," said the assessment, by the Congressional Research Service, a branch of the Library of Congress.

The study found that the new high-energy laser "could provide Navy surface ships with a more cost-effective means of countering certain surface, air and ballistic missile targets."

Among the limitations, according to the research service, is that lasers are not effective in bad weather because the beam can be disturbed or scattered by water vapor, as well as by smoke, sand and dust. It is also a "line of sight" weapon, meaning that the target has to be visible, so it cannot handle threats over the horizon. And enemies can take countermeasures like coating vessels and drones with reflective surfaces.

Navy officials acknowledge that the first prototype weapon to be deployed is not powerful enough to take on jet fighters or missiles on their approach. That capability is a goal of researchers.

Among the advantages cited in the study for Congress was the low cost — less than $1 per sustained pulse — of using a high-energy laser against certain targets. By comparison, current short-range air-defense interceptor missiles cost up to $1.4 million each.

The laser weapon also has a limitless supply of ammunition — pulses of high energy — so long as the ship can generate electricity. The beam can reach its target at the speed of light and can track fast-moving targets.

Rear Adm. Matthew L. Klunder, the chief of naval research, said the high-energy laser system was developed as part of the Navy's search for "new, innovative, disruptive technologies." In essence, the Navy is trying to harness technological advances in battling adversaries that are thinking of inventive ways to counter American power.

Admiral Klunder said the weapon had destroyed targets in all 12 of its field tests.

The laser prototype cost just under $32 million, officials said. But if the weapon proves itself during its sea trials, and the order is given to buy the laser system for service across the fleet, the price per unit is expected to drop.

Rear Adm. Thomas J. Eccles, the deputy commander for naval systems engineering, said the first laser device would be deployed on the Ponce, which serves as a floating base for military operations and humanitarian assistance in the waters of the Middle East and southwestern Asia.
Posted by: Steve White || 04/09/2013 00:00 || Comments || Link || E-Mail|| [1070 views] Top|| File under:
Iran to launch own communications satellite into space
Iran will launch its own communications satellite into space in 5 years, head of country's Space Agency, Hamid Fazeli said, IRIB News reported. Fazeli said that previously Iran already had a similar project named "Qaem", which never took off the ground.

"We have reconsidered this idea, and made some design and construction modifications," Fazeli said, adding that the new Iranian communications satellite will be lighter than Qaem was initially planned to be.

The satellite, which will weigh 250 kilograms, will be sent into a geostationary orbit using a domestically manufactured launcher to transmit radio and television broadcasts and provide telecommunications and internet services, Fazeli said.

Iran plans to use its own satellite to translate local channels, as formerly it was doing so through other broadcasting satellites, as Eutelsat SA and Intelsat SA. Eutelsat SA and Intelsat SA stopped the broadcast of several Iranian satellite channels last year, citing pressure by the European Union.

Also, the Hong Kong-based Asia Satellite Telecommunications Co. Ltd. (AsiaSat) also took all Iranian channels off air in East Asia. Several months ago, other international communication satellites also took down Iranian channels due to various reasons.

Iran launched its first satellite, called the Omid (Hope), in February 2009. The Rasad (Observation) satellite was also sent into orbit in June 2011. In February, 2012, Iran successfully put its third domestically manufactured satellite, named the Navid (Promise), into orbit. On February 8, 2012, Iran received the first image sent by the Navid satellite.
Posted by: Steve White || 04/09/2013 00:00 || Comments || Link || E-Mail|| [340 views] Top|| File under:
Chemical weapons team ready for Syria
THE HAGUE — A UN inspection team is in Cyprus and ready to deploy to nearby Syria to probe the alleged use of chemical weapons in the conflict there, UN Secretary-General Ban Ki-moon said on Monday.

"I can announce today that an advance team is now in Cyprus, the final staging point" before the mission heads to Syria, Ban said in The Hague. "We are ready."


Enjoy the beaches and fleshpots of Nicosia, folks, you aren't getting any closer to Syria...

Ban said at the opening of the third review of the Chemical Weapons Convention at the Organisation for the Prohibition of Chemical Weapons (OPCW) that they still needed the Syrian government's go-ahead.

"The UN is now in the position to deploy in Syria — in less than 24 hours all logistical arrangements will be in place," Ban said after President Bashar Al Assad called on the UN to probe allegations rebels had used chemical weapons.

"All we are waiting for is the go-ahead of the Syrian government to determine if any chemical weapons have been deployed," Ban said. "We are still in the process of discussing it with the Syrian government."


Who will discuss it and get back to you...next year...

Diplomats said last week that Syria had not yet agreed to give the "unfettered access" demanded by the United Nations for its chemical weapons probe, despite asking for the UN to investigate its accusation that rebels used chemical weapons in Aleppo province.

Britain and France have demanded that the enquiry also take up opposition claims that the government staged that attack and two other allegations that the government used chemical weapons.

"My position is clear — all claims will be examined without delays, without conditions and without exception," Ban said, adding that a list of 15 chemical experts of the OPCW had been provided and that the bulk of the team would come from the OPCW.

Ban said that the advance team in Cyprus "is very small" and that time was of the essence.

"The longer it takes the harder it will be," to investigate the claims, he said.

OPCW head Ahmet Uzumcu said the security situation in war-wracked Syria would be an issue for the inspectors.
Posted by: Steve White || 04/09/2013 00:00 || Comments || Link || E-Mail|| [309 views] Top|| File under:
Hezbollah Bodies Pile Up In Beirut After Syria Fighting
[IsraelTimes] At least 11 Hezbollah fighters and five Iranians were killed in Syria as fighting intensified between the Lebanese Shiite organization and fighters of the Free Syrian army along the border over the past two days, local media sources reported on Monday.

According to Lebanese opposition daily Al-Mustaqbal


... the Future Movement, political party led by Saad Hariri...


, the bodies of 11 Hezbollah fighters and "a large number of

maimed

" were brought to a hospital in the Dahieh neighborhood of south Beirut, a Hezbollah stronghold, after two days of fighting in the Damascus


...The place where Pencilneck hangs his brass hat...


region near the Shiite shrine of Sayida Sakinah.

Hezbollah publicly supports the government of Bashir al-Assad in Syria, but has never admitted to sending forces to aid the regime's military effort. Hezbollah men killed in action have been buried in secret in their villages across

Leb

over the past year.

"For a while now, Hezbollah has not hesitated to send its operatives to fight in Syria under the banner of 'the religious duty of jihad.' They come back as bodies, and the number of funerals in

Leb

increases day by day as the party becomes more involved in fighting for Bashir al-Assad. It can no longer hide its dead and

maimed

from Lebanese public opinion."

Al-Mustaqbal reported that one of the Hezbollah casualties, 21-year-old Hamza Ibrahim Ghamloush, was scheduled to be buried Monday afternoon in Beirut.

Meanwhile,


...back at the Council of Boskone, Helmuth ordered the space pirate fleet to attack Zemblonia...


the Free Syrian Army at the border city of Qusayr announced the shelling of Jousya, a Syrian village which Hezbollah reportedly infiltrated and took over, Saudi-owned daily A-Sharq Al-Awsat reported. The FSA also claimed that Hezbollah was shelling Qusayr from the mountainous Hermel region, within Lebanese territory.

According to the FSA communique, Iranians belonging to the Revolutionary Guard are overseeing the operation from the ground. Five Iranians and nine Hezbollah fighters were killed in an FSA ambush near Qusayr on Sunday night, Al-Mustaqbal reported.
Posted by: trailing wife || 04/09/2013 00:00 || Comments || Link || E-Mail|| [321 views] Top|| File under: Hezbollah
Who's in the News
29
[untagged]
5
Arab Spring
1
al-Shabaab
1
Boko Haram
1
Hezbollah
1
Muslim Brotherhood
1
Taliban
1
TTP
1
al-Qaeda in Arabia
Bookmark
E-Mail Me
The Classics
The O Club
Rantburg Store
The Bloids
The Never-ending Story
Thugburg
Gulf War I
The Way We Were
Bio
Merry-Go-Blog
Hair Through the Ages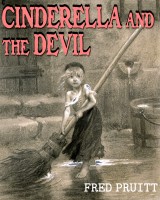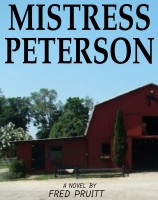 On Sale now!


A multi-volume chronology and reference guide set detailing three years of the Mexican Drug War between 2010 and 2012.

Rantburg.com and borderlandbeat.com correspondent and author Chris Covert presents his first non-fiction work detailing the drug and gang related violence in Mexico.

Chris gives us Mexican press dispatches of drug and gang war violence over three years, presented in a multi volume set intended to chronicle the death, violence and mayhem which has dominated Mexico for six years.
Click here for more information


Meet the Mods
In no particular order...


Steve White
Seafarious
Pappy
lotp
Scooter McGruder
john frum
tu3031
badanov
sherry
ryuge
GolfBravoUSMC
Bright Pebbles
trailing wife
Gloria
Fred
Besoeker
Glenmore
Frank G
3dc
Skidmark
Alaska Paul



Better than the average link...



Rantburg was assembled from recycled algorithms in the United States of America. No trees were destroyed in the production of this weblog. We did hurt some, though. Sorry.
3.236.97.49