Africa North
Enough protests and watching TV, let's start building Egypt: Prime minister
[Al Ahram] Egyptian Prime Minister Hisham Qandil has called on Egyptians to channel their energies into "building the country" and not to take part in protests or clashes.

"In order for the revolution to realise its demands, we must finish with slogans and chants and start focusing on actual work," he said at a televised press conference at cabinet headquarters on Monday afternoon.

Qandil called on Egyptians to "stop protesting and start building the homeland" as economic issues need to be addressed "urgently." He went on to urge Egyptians to "ignore the media" and "switch off your TV sets and get to work instead."

Qandil also asserted that all sectors of the economy were rigged with structural problems that need to be addressed immediately, and that Egypt's economic situation needed to be dealt with before it reached catastrophic levels.

"We need to work side by side to safeguard the economy and this requires honest effort on the part of all sectors of society," said Qandil.

The prime minister went on to say that Egypt was well poised to attract foreign investment, as its strategic geographical position could allow it to become a regional "trade hub" catering to almost 2 billion consumers.

Posted by: Fred || 02/05/2013 00:00 || Comments || Link || E-Mail|| [6465 views] Top|| File under: Arab Spring
Al-Gamaa Al-Islamiya postpones 'protest against violence' to 15 Feb
[Al Ahram] Islamist group Al-Gamaa Al-Islamiya and its political arm, the Building and Development Party, announced that it will hold mass demonstrations on Friday 15 February at Cairo University.

The group was intending to hold the protest on 8 February, but delayed it after several Islamist parties, including the Salafist parties Nour and Watan, declined to join.

At a press conference in Cairo, the hardline Islamist group asked all political forces and youth groups to commit to 11 demands: achieve the January 25 revolution's goals through peaceful means; respect the choice of the Egyptian people and commitment to change through the electoral process; apply the law in regard to human rights; issue revolutionary presidential decrees to support the poor, to achieve social justice; not interfere in the work of the judiciary.

The group also called on political forces and youth groups to: commit to the establishment of a department in the ministry of interior against thuggery; give an opportunity for revolutionary youth to build the future of the country; give an opportunity to all Egyptians to build the future of the country without any exclusion; take part in an unconditional national reconciliation on all national issues; the return of the popular committees to protect public and private property; form a permanent committee of all the political powers to unify policies in order to complete the goals of the revolution.

The group also proposed a roadmap for the country's political future, which focused on national dialogue and free elections.

Al-Gamaa Al-Islamiya leader Aboud El-Zomor stated that the opposition should adopt peaceful methods to come to power, stressing that the real popularity gauge is now the ballot box.

"Those who think they can climb the walls of the presidential palace and threaten the country and its president are wrong. Whoever enters the palace will appear hours later at the prosecutor-general's office with his hands and feet bound," he said.

"I advise the [opposition group] National Salvation Front not to waste any more of its time and lose more of its popularity. If it wants to be elected and rule it should do so through legitimate channels, elections, which it should work towards in the streets. Attacking the palace is an action we reject and will not allow," he said.

Safwat Abdel Ghany, a leading member of Al-Gamaa Al-Islamiya, said that the protest was being held "for the sake of the nation" and not to provoke clashes with opponents.

"The National Salvation Front has been exposed; it wants to bring down the president's legitimacy, and is not serious in denouncing the violence," Abdel Ghany said.

Later on Monday, the group issued a statement mourning the death of activist Mohamed El-Gendy, who died allegedly as a result of police torture, and demanding an investigation into his death and immediate trial for any found responsible.

"The members of Al-Gamaa Al-Islamiya suffered a great deal during the Mubarak era, and [some of them] were subjected to torture until death," said the group in its statement.

Posted by: Fred || 02/05/2013 00:00 || Comments || Link || E-Mail|| [6467 views] Top|| File under: Salafists
Maghreb economies confront terror fallout
[MAGHAREBIA] The gas field attack in Algeria and the war against terrorism in northern Mali are leading the countries to take a new look at economic policies.

The January siege by a former al-Qaeda emir on the In Anemas gas complex was aimed directly at the financial heart of Algeria.

For some in the business community, the attack should be seen as wake-up call.

There will be "a pre-In Amenas and a post-In Amenas", the head of Algeria juice giant NCA Rouiba told El Watan.

"Algerians now have to diversify their economy, whose vulnerability has been highlighted by In Amenas," Slim Athmani said.

The oil and gas sector account for 97% of Algeria's exports and two-thirds of its revenue. With an output of 78 billion cubic metres in 2011, Algeria is also the world's ninth-biggest producer of natural gas.

"A certain wariness has set in and it will take time for confidence to return," former Sonatrach executive, Hocine Malti said. From abroad, however, large companies have issued messages of reassurance.

"There is no question of French companies leaving Algeria", MEDEF (French employers' federation) chief Laurence Parisot told France 2.

The In Amenas attack will likely affect Algerian desert tourism, warned Hamdaoui Ahmed, president of the Association of Travel Agencies of Tamanrasset.

"Local agencies will pay a high price for this," he told Magharebia.

Neighbouring Mauritania is also facing the economic fallout of terrorism.

In the wake of the Algerian hostage crisis, Mauritanian authorities stepped up security at its mining sites. The military action to oust Islamist group Ansar al-Din and their al-Qaeda allies from northern Mali is also taking a toll on Mauritanian coffers.

Posted by: Fred || 02/05/2013 00:00 || Comments || Link || E-Mail|| [6462 views] Top|| File under: al-Qaeda in North Africa
Security fears damage tourism in Egypt
[Al Ahram] Foreign tourism to Egypt, especially from Europe and North America, has dipped further due to political unrest and street protests since the anniversary of the January 25 Revolution.

Foreign governments have been advising their nationals to exercise increasing caution when travelling to Egypt, and to avoid large crowds and demonstrations.

But most of the warnings actually pertain to the deteriorating security situation over the past two years, not the political unrest.

Lack of road security, a decaying railway system, rising crime, sexual harassment, and lawlessness in Sinai and the regions bordering Libya and Sudan, carry the sternest warnings.

The latest guidelines by US and European governments say travel to Greater Cairo, Alexandria, and the main tourist hubs of Luxor and Aswan in Upper Egypt, is relatively safe as long as people avoid protests.

However, France, Germany and the UK advise against all travel to North Sinai, and non-essential travel to South Sinai, including to St Catherine's Monastery. The warning excludes the coastal resorts of Sharm El-Sheikh, Dahab, Nuweiba, and Taba, though it does advise against overnight travel between the resorts.

Posted by: Fred || 02/05/2013 00:00 || Comments || Link || E-Mail|| [6469 views] Top|| File under:
Tessalit assumes vital importance in Mali's struggle against Islamist rebels
[GUARDIAN.CO.UK] Timbuktu may have attained mythical status as a fabled desert city, and its sister city Djenné may be renowned worldwide for its mosque -- the largest mud building in the world -- but there is a lesser-known town in Mali that has also cemented itself into local folklore.

For many, Tessalit -- a remote oasis set in one of the harshest stretches of Saharan landscape -- is rich in history, intrigue and rumour. But now it lies at the heart of the country's conflict.

As one Malian told me, the entire war in Mali can be explained by the battle between the Malian state, Tuareg separatists, and Algeria to wrest control of what some believe is one of the most geostrategically important locations on earth.

"There are only three points on earth with this geostrategic importance," said Hamadoun Dicko, a tour guide in northern Mali. "Tessalit is one of them. Whoever controls Tessalit controls the Sahara."

The desert around Tessalit, which sits on the southern end of the desolate Tanezrouft plain and west of the rocky Adrar des Ifoghas mountains, has become the last stronghold for Islamist rebels in northern Mali, pushed out of the major towns they have controlled since last March into obscure desert hideouts.

The French and their partners -- including the US, which has a long history of conducting aerial surveillance in the vast expanse of the Sahara -- believe that the rebels could benefit from arms caches in the region to restock and regroup.

"The mountains around Tessalit are a natural place for the rebels to hide," said Andrew Lebovich, a Dakar-based researcher on the Sahel and north Africa. "This is an area where they have been hiding out for decades; there are caves and caches up there. It is totally impossible to know exactly what is going on there."

Posted by: Fred || 02/05/2013 00:00 || Comments || Link || E-Mail|| [6461 views] Top|| File under: al-Qaeda in North Africa
Bangladesh
Bangla Jamaat warns of civil war
[Bangla Daily Star] The Jamaat-e-Islami
...The Islamic Society, founded in 1941 in Lahore by Maulana Sayyid Abul Ala Maududi, aka The Great Apostosizer. The Jamaat opposed the independence of Bangladesh but has operated an independent branch there since 1975. It maintains close ties with international Mohammedan groups such as the Moslem Brotherhood. the Taliban, and al-Qaeda. The Jamaat's objectives are the establishment of a pure Islamic state, governed by Sharia law. It is distinguished by its xenophobia, and its opposition to Westernization, capitalism, socialism, secularism, and liberalist social mores...
has called a countrywide dawn-to-dusk hartal


... a peculiarly Bangla combination of a general strike and a riot, used by both major political groups in lieu of actual governance ...


for today, protesting the verdict to be delivered in a war crimes case against its leader Abdul Quader Mollah.

Yesterday, it also threatened to enforce non-stop hartals from tomorrow "if the government's blue print of punishing Jamaat leaders reflects in the verdict" due today at the International Crimes Tribunal-2.

"Don't push the country into a civil war by delivering one-sided verdicts against our leaders. If anything happens against Quader Mollah, every house will be on fire," Jamaat acting secretary general Rafiqul Islam Khan said at a

blurb

declaring the hartal.

The government would be responsible for the consequences, he added.

Jamaat's ally BNP, however, did not lend support to today's shutdown. The main opposition party backed most of the Jamaat programmes in the past, including the latest hartal on January 31.

ICT-2 registrar AKM Nasiruddin Mahmud around 1:00pm yesterday made an announcement that the tribunal would deliver its verdict in the case against Jamaat Assistant Secretary General Quader Mollah today.

Hours after that Jamaat declared the hartal, demanding scrapping of the ICTs and release of its seven leaders who are being tried on charges of crimes against humanity committed during the Liberation War in 1971.

Meanwhile,


...back at the sea battle, the fleet limped into Bremerhaven, the wreck of the Blutwurstkoenig in tow...


a man was burnt to death when some unruly people set fire to a bus around 10:00pm in the capital's Uttara.

"We found a burnt body of an unknown passenger inside the vehicle after we doused the fire," said Zakir Hossain, senior station officer of Tongi Fire Station.

The body was burnt beyond recognition. But one man named Rashed claimed the dead to be his brother, Russel Mahmud.

Around 6:00pm, Jamaat-Shibir activists brought out a procession at Kazi Nazrul Islam Avenue and blasted three cocktails when police intercepted them, witnesses said.

The law enforcers fired 30 rubber bullets when they tried to set fire to a bus, Apurbo Hasan, officer-in-charge of Tejgaon Police Station told The Daily Star.

Two more cocktails were went kaboom! near the High Court area around 7:00pm, witnesses said.

Earlier in the day, over thirty to forty thousand activists of Jamaat and its student wing Islami Chhatra Shibir


... the student wing of the Jamaat-e-Islami Bangladesh...


held rallies and marched in procession in the capital's Kakrail and Motijheel Shapla Chattar, blocking traffic movement. They warned the government not to "deliver controversial verdicts" against its placed in durance vile
I ain't sayin' nuttin' widdout me mout'piece!
leaders.

At a rally at Motijheel Shapla Chattar, they also threatened that Jamaat-Shibir leaders would not remain idle at home if the government took the matter lightly.

"The butcher Quader [of 1971] and our leader Abdul Quader Mollah are not the same man. We will not remain idle at our homes if the tribunal [International Crimes Tribunal-2] shift butcher Quader's blame to our Quader," said Selim Uddin, assistant secretary general of the Jamaat city unit.

Asked about the latest strategy that the party adopted regarding the issue, a top Jamaat leader of Chittagong (north) unit told The Daily Star that a section of the party leaders were trying to reach an "understanding" with the ruling Awami League.

The Jamaat leader, who requested not to be named, refused to elaborate any further.

Since November last year, Jamaat-Shibir activists have been launching a series of hit-and-run attacks on police in different parts of the country, demanding scrapping of ICTs and release of its top leaders.

At least 20

coppers

sustained injuries in three such attacks in Narayanganj, Bogra and Joypurhat on Saturday.

In the last hartal on Thursday, a policeman, a CNG-run auto-rickshaw driver and three Jamaat-Shibir activists were killed in violence.

"We want to say clearly that the country's people will resist the government's 'vindictive conspiracy' in the name of trial [of war criminals]," Jamaat leader Rafiqul said while announcing today's hartal.

People would even spill blood to resist "vindictive verdicts" by ICTs, he added.

Islami Chhatra Shibir last night held an emergency meeting in the capital, in which its top leaders warned that thousands of party activists are ready to sacrifice their lives to get the top leaders of Jamaat freed from jail.

Posted by: Fred || 02/05/2013 00:00 || Comments || Link || E-Mail|| [6488 views] Top|| File under: Jamaat-e-Islami
BNP differs with Jamaat
[Bangla Daily Star] Says it does not support demand for scrapping of war crimes tribunals

Posted by: Fred || 02/05/2013 00:00 || Comments || Link || E-Mail|| [6465 views] Top|| File under: Jamaat-e-Islami
Verdict today in Quader Mollah's case
[Bangla Daily Star] Today, the International Crimes Tribunal-2 is going to deliver the verdict in the case filed against Jamaat-e-Islami
...The Islamic Society, founded in 1941 in Lahore by Maulana Sayyid Abul Ala Maududi, aka The Great Apostosizer. The Jamaat opposed the independence of Bangladesh but has operated an independent branch there since 1975. It maintains close ties with international Mohammedan groups such as the Moslem Brotherhood. the Taliban, and al-Qaeda. The Jamaat's objectives are the establishment of a pure Islamic state, governed by Sharia law. It is distinguished by its xenophobia, and its opposition to Westernization, capitalism, socialism, secularism, and liberalist social mores...
Assistant Secretary General Abdul Quader Mollah in connection with crimes against humanity committed during the Liberation War.

This would be the second verdict of the tribunal and the first against an incumbent leader of Jamaat.

The party contributed significantly to the creation of auxiliary forces during the Liberation War for combating unarmed Bangalee civilians in the name of protecting Pakistain, an earlier verdict of the tribunal said.

Jamaat-e-Islami has called a dawn-to-dusk nationwide hartal


... a peculiarly Bangla combination of a general strike and a riot, used by both major political groups in lieu of actual governance ...


today demanding the release of its top leaders being tried at the tribunal, scrapping of the tribunal altogether and to "protest the delivery of the verdict".

Yesterday, tribunal Registrar AKM Nasiruddin Mahmud told

news hound

s at a press briefing that the Tribunal-2, the second of two courts, would deliver the verdict against Mollah, 65.

"The tribunal has directed [the authority concerned] to register [Quader Mollah's] the case into tomorrow's [Tuesday's] cause list to deliver its verdict. So, it could be said the verdict of [Quader Mollah's] the case will be delivered tomorrow," said the registrar.

Registrar Nasiruddin told The Daily Star, "Pronouncement of the verdict wouldn't be hampered by the hartal."

Mollah is facing six charges of crimes against humanity allegedly committed during the nine-month-long war in 1971. According to the charges, Mollah "actively participated" in the killing of at least 381 unarmed people in Dhaka's Mirpur and Keraniganj areas in six different incidents.

Tajul Islam, a senior member of Mollah's defence team, told The Daily Star, "It may not be possible for defence counsels to participate in tomorrow's [Tuesday's] court proceedings during the hartal. I personally will not go. One or two junior members [of defence team] may go to the court."

Asked what would happen if defence counsels did not appear before the court today, the registrar said, "As per law, their [lawyers] absence would not create any problem."

An initiative has been taken to produce the accused before the tribunal today, he said, adding that extra measures have also been taken to ensure security.

On January 17, the three-member Tribunal-2, led by Justice Obaidul Hassan with members Justice Md Mozibur Rahman Miah and Judge M Shahinur Islam kept Mollah's case waiting for verdict after conclusion of the closing arguments.

On January 21, the same tribunal made history by sentencing expelled Jamaat member Abul Kalam Azad to death, in its maiden judgment, for genocide and crimes against humanity during the war.

The case against another Jamaat leader Delwar Hossain Sayeedi


...Islamic orator and politician. He was a former Member of Parliament in the National Assembly of Bangladesh from 1996 to 2008, and is one of the most prominent leaders of the Bangladesh Jamaat-e-Islami...


is kept waiting for verdict at Tribunal-1.

While wrapping up its arguments in the case against Mollah, the prosecution sought capital punishment claiming that it had proved the charges brought against him.

Posted by: Fred || 02/05/2013 00:00 || Comments || Link || E-Mail|| [6465 views] Top|| File under: Jamaat-e-Islami
Caribbean-Latin America
Germany check bust stirs questions in Venezuela (Iran involved? Check)
Ay-Peeee.


Venezuela's opposition is demanding that the government explain how a former Iranian official ended up with a check in Venezuelan currency worth about $70 million.


whoops!


Venezuela's opposition coalition said in a statement on Monday that the government should clear up why the Iranian had a check for 300 million Venezuelan bolivars that was found by German customs authorities.

The German newspaper Bild am Sonntag reported in its Sunday edition that the man who was trying to enter Germany with the check was Tahmasb Mazaheri, Iran's former central bank chief.


"it was a .....gift"


The weekly reported that customs officials at Duesseldorf airport found the check in his luggage on Jan. 21 upon his arrival from Turkey, and that Mazaheri told authorities the money was to be used for the construction of 10,000 apartments funded by the Venezuelan government.


"In... Berlin...that's the ticket! Perhaps it's just rats deserting a sinking ship while Hoogo is on life-support"
Posted by: Frank G || 02/05/2013 00:00 || Comments || Link || E-Mail|| [6469 views] Top|| File under:
China-Japan-Koreas
UN Council vows strong measures over N. Korea nuclear test
[Al Ahram] The UN Security Council will take "very firm and strong" action against any nuclear bomb test by

North Korea

, the council president said Tuesday. Kim Sook, South Korea's UN envoy, said the test appeared "imminent" and that the 15 nation council is "unified" in its determination to take action over what would be "a dangerous attempt to undermine the authority and credibility of the Security Council."
Posted by: Fred || 02/05/2013 00:00 || Comments || Link || E-Mail|| [6483 views] Top|| File under: Commies
US, ROK start naval drills. Norks unhappy. Again.
South Korean and US troops began naval drills Monday in a show of force partly directed at North Korea amid signs that Pyongyang will soon follow through on a threat to conduct its third atomic test.

On Monday, the South Korean and U.S. militaries kicked off three days of exercises off the Korean Peninsula's east coast that involve live-fire exercises, naval maneuvers and submarine detection drills.

South Korea's Joint Chiefs of Staff said the maneuvers are part of regular joint military training that the allies had scheduled before the latest nuclear tensions began. But the training, which involves a nuclear-powered American submarine, could still send a warning against possible North Korean provocation, a South Korean military official said.

Later Monday, Pyongyang's state media said the drills showed that the U.S. and South Korea have been plotting to attack North Korea and increased the danger of a war on the divided peninsula.

"The dark cloud of war is approaching to the Korean Peninsula," North Korea's official Uriminzokkiri website said in a commentary. "Our patience has the limit."
Diplomats are meeting to find ways to persuade North Korea to scrap its nuclear test plans. New U.S. Secretary of State John Kerry and his South Korean counterpart Kim Sung-hwan held a telephone conversation Sunday night and agreed to sternly deal with any possible nuclear provocation by North Korea, Seoul's Foreign Ministry said in a statement.


Oh yes, Jahwn is going to be most stern...
Posted by: Steve White || 02/05/2013 00:00 || Comments || Link || E-Mail|| [6466 views] Top|| File under:
Europe
Hezbollah linked to Burgas bus bombing
A bus bombing that killed five Israelis and a driver in Bulgaria was most likely the work of Lebanon's Hezbollah militant group, officials say.

The attack, in the Black Sea resort of Burgas in July 2012, was carried out by a bomber who died at the scene. But police and Bulgarian officials said he was part of a Hezbollah cell that included two operatives using passports from Australia and Canada.

Israel also links Iran to the attack, which injured some 30 people. Iran has always denied and involvement, while Hezbollah has made no comment.

Unveiling the results of the six-month inquiry in Sofia on Tuesday, Interior Minister Tsvetan Tsvetanov said the Australian and Canadian passport-holders were directly linked to Hezbollah.

"We have established that the two were members of the militant wing of Hezbollah," he said. "There is data showing the financing and connection between Hezbollah and the two suspects."

The pair had lived in Lebanon since 2006 and 2010 respectively, the AFP news agency quoted Mr Tsvetanov as saying.

Israeli Prime Minister Benjamin Netanyahu said the Bulgarian findings made it clear that Hezbollah was "directly responsible for the heinous act in Burgas".
Posted by: tipper || 02/05/2013 11:35 || Comments || Link || E-Mail|| [6474 views] Top|| File under:
Home Front: WoT
ICE ex-chief: Nondeport rules would've spared 9/11 hijackers
The former chief of deportations in the Bush administration will testify to Congress on Tuesday that President Obama's new nondeportation policies would have let the Sept. 11 hijackers remain in the country even if they had been picked up in the months before their deadly attacks.

Posted by: tipper || 02/05/2013 12:49 || Comments || Link || E-Mail|| [6463 views] Top|| File under:
Yes, Obama CAN kill Americans -- white paper sez so
A confidential Justice Department memo concludes that the U.S. government can order the killing of American citizens if they are believed to be "senior operational leaders" of al-Qaida or "an associated force" -- even if there is no intelligence indicating they are engaged in an active plot to attack the U.S.

The 16-page memo, a copy of which was obtained by NBC News, provides new details about the legal reasoning behind one of the Obama administration's most secretive and controversial polices: its dramatically increased use of drone strikes against al-Qaida suspects, including those aimed at American citizens, such as the September 2011 strike in Yemen that killed alleged al-Qaida operatives Anwar al-Awlaki and Samir Khan. Both were U.S. citizens who had never been indicted by the U.S. government nor charged with any crimes.

The secrecy surrounding such strikes is fast emerging as a central issue in this week's hearing of White House counterterrorism adviser John Brennan, a key architect of the drone campaign, to be CIA director. Brennan was the first administration official to publicly acknowledge drone strikes in a speech last year, calling them "consistent with the inherent right of self-defense."

In a separate talk at the Northwestern University Law School in March, Attorney General Eric Holder specifically endorsed the constitutionality of targeted killings of Americans, saying they could be justified if government officials determine the target poses "an imminent threat of violent attack."

But the confidential Justice Department "white paper" introduces a more expansive definition of self-defense or imminent attack than described by Brennan or Holder in their public speeches. It refers, for example, to what it calls a "broader concept of imminence" than actual intelligence about any ongoing plot against the U.S. homeland.

"The condition that an operational leader present an 'imminent' threat of violent attack against the United States does not require the United States to have clear evidence that a specific attack on U.S. persons and interests will take place in the immediate future," the memo states.

Instead, it says, an "informed, high-level" official of the U.S. government may determine that the targeted American has been "recently" involved in "activities" posing a threat of a violent attack and "there is no evidence suggesting that he has renounced or abandoned such activities." The memo does not define "recently" or "activities."
Posted by: Steve White || 02/05/2013 07:52 || Comments || Link || E-Mail|| [6493 views] Top|| File under:
Judge orders mental tests for Cole bombing suspect
The military tribunal case stemming from the 2000 bombing of the USS Cole bogged down on Monday when prosecutors requested a mental health evaluation of the defendant, citing defense lawyers' repeated assertions that he is suffering from post-traumatic stress because of torture by the CIA.

The judge, Col. James L. Pohl, granted the request to have a medical board examine the defendant, a Saudi national named Abd al-Rahim al-Nashiri, to determine whether he is mentally incompetent to assist in his own defense. The decision means that most of the pretrial motions that had been scheduled for argument this week will be delayed for at least a month.

"We will not proceed until said examination is completed," Colonel Pohl said, and later added, "It appears we are not going to make too much progress this week."

The request was unusual because normally defense lawyers raise questions about whether a client is mentally competent to stand trial. But prosecutors asked for the review because they want an official pronouncement that Nashiri is mentally capable of participating in his own case in order to decrease the risk of a successful appeal.

Defense lawyers, who aim to establish that Nashiri was tortured in order to argue that he should be spared execution if convicted, did not oppose the request, but argued about its details. They urged Colonel Pohl to hear from Vincent Iacopino, a torture victims specialist with Physicians for Human Rights, to ensure that the review did not "re-traumatize" their client, and the judge agreed to hear his testimony later this week.

Colonel Pohl also ordered the government to allow a medical consultant for the defense, Sondra Crosby, to conduct a physical examination of Nashiri, unshackled and alone, but filmed by a surveillance camera without audio and with guards outside the door. The military had demanded that Nashiri either be shackled or that three guards be in the room when his body was examined for physical signs of torture.

The hearing on Monday was Nashiri's first public appearance since October. He wore white clothing and listened quietly to a translation of the proceedings through earphones, sometimes stroking his chin and swiveling his chair back and forth. A feed from the high-security courtroom at Gitmo, was transmitted to several locations inside the United States, including Fort Meade.
Posted by: ryuge || 02/05/2013 00:00 || Comments || Link || E-Mail|| [6462 views] Top|| File under:
India-Pakistan
Three types of 9mm pistols used in targeted killings: report
[Dawn] Investigations into various cases of

assassination

s in the city have revealed that three particular types of 9mm pistols have been used in more than 100 killings during 2012.

Sources privy to findings of Sindh police's forensic division told Dawn on Sunday that the division had recently compiled its 2012 report which revealed that in most cases people were targeted with three types of 9mm pistols. The victims belonged to all sects and political parties besides a fair number of officials of law-enforcement agencies.

"In 2012,

Sherlocks

of the forensic division examined 107

scene of the crime

s and collected pieces of evidence which mainly included casings of spent bullets," said an official.

The findings came as a reminder of Sindh IG Fayyaz Ahmed Leghari's statement he gave in December 2012 that he suspected the involvement of a 'third force' in Bloody Karachi


...formerly the capital of Pakistain, now merely its most important port and financial center. It is among the largest cities in the world, with a population of 18 million, most of whom hate each other and many of whom are armed and dangerous...


bloodshed on the basis of forensic examination in a number of killings which were earlier suspected to be motivated by sectarianism.

The official said the forensic division examined 5,203 empties (spent bullet casings) used in different crimes during 2012 which were sent to it by different units of

Bloody Karachi

police, including the crime investigation department (CID), special investigation unit (SIU), anti-violent crime cell (AVCC) and investigation arms of all three zones -- east, west and south.

"A latest state-of-the-art digital laboratory, which has been recently set up, is greatly helpful to the

Sherlocks

in determining key facts about different arms being used in the city," he added.

Violence revisited the city during the second quarter of 2012 with a series of killings and targeted attacks which appeared to be sectarian-motivated after a gap of a few months when

Bloody Karachi

appeared to be returning to normality in the wake of the Supreme Court's suo motu
...a legal term, from the Latin. Roughly translated it means I saw what you did, you bastard...
notice of

assassination

s in August 2011.

Many people belonging to the Shia sect, with a significant number of them belonging to the same families, were killed in attacks. Similarly, a fairly large number of men espousing the Sunni sect, including seminary students and teachers, were killed in incidents of firing in different parts of the city.

With little serious efforts by the government to track down attackers and expose their motives, the forensic division has made significant progress in collection and identification of forensic evidence.

"The report further says the division has collected fingerprints of 44,878 suspects of different crimes across the province through its fingerprints identification system during the previous year," said the official.

"Some 35,629 among them were from

Bloody Karachi

followed by Hyderabad, where fingerprints of 1,836 suspects were collected. The division also helps out the Balochistan



...the Pak province bordering Kandahar and Uruzgun provinces in Afghanistan and Sistan Baluchistan in Iran. Its native Baloch propulation is being displaced by Pashtuns and Punjabis and they aren't happy about it...


police in different cases when it receives a request," he said.

In total, he said, during 2012 the division conducted investigations into 701 criminal cases, involving murders, robberies, burglaries and carjacking.

Posted by: Fred || 02/05/2013 00:00 || Comments || Link || E-Mail|| [6463 views] Top|| File under:
Malik signals possibility of peace talks with Pakistani Taliban
[Dawn] In a statement made on Monday, Interior Minister Rehman Malik


Pak politician, Interior Minister under the Gilani government. Malik is a former Federal Investigation Agency (FIA) intelligence officer who rose to head the FIA during Benazir Bhutto's second tenure. Malik was tossed from his FIA job in 1998 after documenting the breath-taking corruption of the Sharif family. By unhappy coincidence Nawaz Sharif became PM at just that moment and Malik moved to London one step ahead of the button men. He had to give up the interior ministry job because he held dual Brit citizenship.


cautiously signaled that the government may be ready to engage the banned Tehrik-e-Taliban Pakistain (TTP) in peace talks.

Malik said that the government would respond to the Pak Taliban's offer of peace talks within two to three days.

The interior minister's statement comes a day after TTP

front man

Ehsnaullah Ehsan, appearing in a video interview, had announced the banned

cut-thoat

outfit's conditions for peace talks with the government.

The Pak Taliban called for three top politicians of the country -- Pakistain

Mohammedan

League -- Nawaz ( PML-N) chief
Nawaz Sharif


... served two non-consecutive terms as prime minister, heads the Pakistain Moslem League (Nawaz). Noted for his spectacular corruption, the 1998 Pak nuclear test, border war with India, and for being tossed by General Musharraf...


, Jamaat-e-Islami
...The Islamic Society, founded in 1941 in Lahore by Maulana Sayyid Abul Ala Maududi, aka The Great Apostosizer. The Jamaat opposed the independence of Bangladesh but has operated an independent branch there since 1975. It maintains close ties with international Mohammedan groups such as the Moslem Brotherhood. the Taliban, and al-Qaeda. The Jamaat's objectives are the establishment of a pure Islamic state, governed by Sharia law. It is distinguished by its xenophobia, and its opposition to Westernization, capitalism, socialism, secularism, and liberalist social mores...
(JI) leader Syed Munawar Hasan, and the chief of the Jamaat-e-Ulema Islam-Fazl (JUI-F)
Maulana Fazlur Rehman
Deobandi holy man, known as Mullah Diesel during the war against the Soviets, his sympathies for the Taliban have never been tempered by honesty ...
-- to act as guarantors for negotiations for stopping the armed conflict in the country's tribal areas.

Speaking to

news hound

s on Monday after examining security arrangements for an opposition march in Islamabad, the interior minister said he had earlier stated that the government was ready for talks, to which the Taliban had responded by putting forward the conditions of having Nawaz Sharif, Maulana Fazlur Rehman and Syed Munawar Hasan as guarantors.

Malik said it would be better if they announced a team of negotiators, adding that peace talks were a positive sign, and that bullets were "not the answer." The interior minister said that the Pak Taliban should specify who they want to negotiate with.

"You tell us what team you would like to talk to, and let's set an agenda," he said.

Speaking to

news hound

s earlier on Monday, Maulana Fazlur Rehman had welcomed the TTP's "positive" demands of making Sharif, Hasan and himself guarantor for holding peace talks with the government. The JUI-F chief had recommended using the platform of FATA's grand jirga for peace negotiations with the outlaws.

Malik said that the PML-N chief had refused to act a guarantor. However,


the difference between stupidity and genius is that genius has its limits...


Malik said that he was so far unable to speak to Maulana Fazlur Rehman, and that he would contact him soon on the matter.

Posted by: Fred || 02/05/2013 00:00 || Comments || Link || E-Mail|| [6464 views] Top|| File under: TTP
Post-attack, Malala makes her first video appearance
[Dawn] Teenage peace-activist Malala Yousufzai made her first video statement since she was nearly killed, saying on Monday that she is recovering.

Speaking clearly but with a slight stiffness in her upper lip, 15-year-old Malala said that she was "getting better, day by day".

"Today you can see that I am alive. I can speak, I can see you, I can see everyone," she said in the video, made available by a public relations firm. "It's just because of the prayers of people. Because all people -- men, women, children -- all of them have prayed for me. And because of all these prayers God has given me this new life. A second life. And I want to serve. I want to serve the people. I want every girl, every child, to be educated. For that reason, we have organized the Malala Fund."

Posted by: Fred || 02/05/2013 00:00 || Comments || Link || E-Mail|| [6463 views] Top|| File under: TTP
Pakistan committed to peaceful resolution of Kashmir dispute: PM
[Dawn] Prime Minister Raja Pervez Ashraf has said that Pakistain will stand by Kashmiris till the realization of their demands for peaceful resolution of the

Kashmire

dispute.

"On behalf of the government and the people of Pakistain, I reaffirm Pakistain's firm commitment to a just and peaceful resolution of the

Kashmire

dispute in accordance with the aspirations of the people of Jammu and

Kashmire

and the protection of their fundamental rights," the prime minister said in his message on the

Kashmire

Solidarity Day being observed on February 5.

The prime minister said the

Kashmire

dispute had been on the agenda of the United Nations


...a lucrative dumping ground for the relatives of dictators and party hacks...


for more than six decades as an unfulfilled obligation.

He said the government of Pakistain would continue to extend its unwavering political, moral and diplomatic support to the just cause of the Kashmiri people to safeguard their right of self- determination through a free and impartial plebiscite in line with the UN Charter and UNSC resolutions and for the protection of their fundamental rights.

He said Pakistain had always supported dialogue with the government of India.

"We have initiated CBMs in good faith and hope that the CBMs would mitigate the suffering of the Kashmiri people. We also hope that the CBMs would lead to the resolution of the

Kashmire

dispute in accordance with the wishes of the Kashmiri people," he said.

Posted by: Fred || 02/05/2013 00:00 || Comments || Link || E-Mail|| [6463 views] Top|| File under: Govt of Pakistan
Qadri announces 'second phase of revolution'
[Dawn] Pakistain Awami Tehrik (PAT) chief Dr Tahirul Qadri on Monday announced the beginning of the second phase of his 'people's revolution' with a rally in Gujranwala on Feb 15, DawnNews reported.

Speaking to media representatives at a

presser

in Lahore, Qadri said that the 'revolution' had been started in order to install a real democracy in Pakistain. He said that the anti-poor system of the country must be changed, adding that the Articles 3 and 38 of the Constitution were being violated.

Moreover, the Awami Tehrik chief said that the first rally of the 'revolution' would be held in Gujranwala on Feb 15, a second one on Feb 17 in Faisalabad


...formerly known as Lyallpur, the third largest metropolis in Pakistain, the second largest in Punjab after Lahore. It is named after some Arab because the Paks didn't have anybody notable of their own to name it after...


, a third one in Multan on Feb 22 and a fourth in Beautiful Downtown Peshawar


...capital of Khyber Pakhtunkhwa (formerly known as the North-West Frontier Province), administrative and economic hub for the Federally Administered Tribal Areas of Pakistan. Peshawar is situated near the eastern end of the Khyber Pass, convenient to the Pak-Afghan border. Peshawar has evolved into one of Pakistan's most ethnically and linguistically diverse cities, which means lots of gunfire.


on Feb 24.

Qadri said that his party did not wish to postpone the upcoming general polls. He said that the Army was also in favour of maintaining the continuity of a democratic system in the country.

Furthermore, Qadri said that it was impossible to hijack the people's revolution.

He extended invitations to all political parties, including the Pakistain Tehrik-e-Insaf
...a political party in Pakistan. PTI was founded by former Pakistani cricket captain and philanthropist Imran Khan. The party's slogan is Justice, Humanity and Self Esteem, each of which is open to widely divergent interpretations....
(PTI) to participate in the rallies.

Posted by: Fred || 02/05/2013 00:00 || Comments || Link || E-Mail|| [6465 views] Top|| File under: Govt of Pakistan
Deal suspected in Maulana Aziz's acquittals
[Dawn] The acquittal of Khateeb Lal Masjid Maulana Aziz in all except one case has led to conjecture and speculation that a deal has been struck.

In 2009, Maulana Aziz was facing 27 cases in different courts including Anti Terrorism Court (ATC) of Rawalpindi.

Towards the end of January 2013, Maulana Aziz got off scot-free from the second last one in which he was accused of kidnapping police officials; he now only has one hurdle left.

He now only faces one case of harassing the shopkeepers of Aabpara and Jinnah Super -- threatening them for selling Indian and English movies.

The case was registered against him a couple of months before the Lal Masjid operation was launched.

However,


a person who gets all wrapped up in himself makes a mighty small package...


in this case too the chances are that he will be let go as the prosecution's case is a weak one.

But what has led to the conjecture and gossip is the fact that though the

holy man

has been acquitted in more than two dozen cases, the government has not appealed against a single acquittal.

The state's special prosecutor, Raja Faisal, who has appeared in the Lal Masjid cases argues that the main reason for the acquittal of Maulana Aziz in a number of cases were prosecution witnesses who either changed their testimony or never bothered to appear in the court.

He also blamed the poor investigation conducted by the Islamabad police.

In the Rangers murder case the government officials who earlier recorded their statements against the

holy man

s including Maulana Aziz backtracked when they appeared in front of the ATC.

Before the investigation team they accused Maulana Aziz as well as others of giving the orders for firing and damaging government property.

However,


if you can't be a good example, then you'll just have to be a horrible warning...


once these people appeared before the ATC judge, they stated that when the mob was attacking government property they

beat feet from

the scene. In the statement they recorded in the ATC, officials instead of directly blaming Maulana Aziz or any his associate for attacking government buildings, stated that at the time when a mob came out from the Lal Masjid and started setting the government building on fire, they

beat feet from

the spot in order to save their lives.

Similarly, he said that the shopkeepers of Bhara Kahu who had lodged the complaint with the police that the inmates of Lal Masjid had burnt CDs of Hollywood and Bollywood films, also changed their statements.

In the court, these shopkeepers said that they offered to burn the CDs themselves.

According to Faisal, the police registered a number of cases against Aziz in a hurry but they did not have sufficient evidence.

Interestingly, in the case regarding kidnapping of four police officials, the civil judge cum judicial magistrate of Islamabad did not follow centuries old criminal procedure code (CrPC) -- under this law, the witnesses' statements are recorded after the indictment of an accused.

In the kidnapping case, neither the court nor the prosecution remembered the mandatory provision. The judge recorded the statements of eight witnesses before the indictment. Once this was even pointed out by the defence counsel in order to avert the legal complications. The matter of kidnapping of police officials was pending in the said court since 2007. The proceedings in the said case, however, were started in 2011. The court had completed recording of statements of the witnesses and concluded the arguments on December 22, 2012 when the defence counsel pointed out the lacuna in the court proceedings.

The judge, later, again asked the police to produce any witness to support the allegations they leveled in the FIR and in the challan


... list of charges ...


against Maulana Aziz, and other accused persons including the

holy man

's spouse Umme Hassan and other two

holy man

s but the police did not produce any witness.

According to the legal expert, the judgment on the said kidnapping case could easily be challenged but the police seem in no mood to file an appeal against the verdict.

On the other hand, the chief commissioner Islamabad, Tariq Mehmood Pirzada, said that the government never went into any settlement with the Lal Masjid management and the acquittal of Maulana Aziz was purely a legal matter.

Posted by: Fred || 02/05/2013 00:00 || Comments || Link || E-Mail|| [6463 views] Top|| File under: Govt of Pakistan
Indian atrocities in held Kashmir condemned
[Dawn] Activists of Jamaat-e-Islami
...The Islamic Society, founded in 1941 in Lahore by Maulana Sayyid Abul Ala Maududi, aka The Great Apostosizer. The Jamaat opposed the independence of Bangladesh but has operated an independent branch there since 1975. It maintains close ties with international Mohammedan groups such as the Moslem Brotherhood. the Taliban, and al-Qaeda. The Jamaat's objectives are the establishment of a pure Islamic state, governed by Sharia law. It is distinguished by its xenophobia, and its opposition to Westernization, capitalism, socialism, secularism, and liberalist social mores...
Azad Jammu and

Kashmire

(JIAJK) on Sunday expressed solidarity with the struggling Kashmiris across the Line of Control (LoC) and condemned Indian atrocities.

The JIAJK activists lined up on both sides of a bazaar, in Chakothi, 60 kilometres north of here, and held each other's hands to form symbolic chains. Some also raised their hands while chanting pro-freedom and anti-India slogans.

"Our course of action: Holy War," was their oft-repeated slogan on the occasion.

Interestingly, Chakothi bazaar is overlooked by the Indian army posts situated on lofty mountains across the LoC. Prior to the 2003 ceasefire, it was regularly pounded by the Indian troops with artillery shells.

Speaking to participants, Sheikh Aqeelur Rehman, commander Shamshir Khan and others took strong exception to what they called passiveness of the international community towards flagrant human rights


...which are often intentionally defined so widely as to be meaningless...


abuses in Indian held

Kashmire

.

If the international community was genuinely concerned about peace in South Asia, it will have to facilitate early settlement of the issue of

Kashmire

in accordance with the wishes and aspirations of the Kashmiri people, they said.

Otherwise, they warned, peace would remain a distant dream.

The speakers vowed to continue struggle until the eviction of Indian soldiers from

Kashmire

.

They also paid tributes to Qazi Hussain Ahmed
...the absolutely humorless, xenophobic former head of the Pak Jamaat-e-Islami. He was also head of the MMA, a coalition of religious parties formed after 2001 that eventually collapsed under the weight of the holy egos involved. Qazi was the patron of Gulbuddin Hekmatyar during the Afghan mujaheddin's war against the Soviets. His sermons are described as fiery, which means they rely heavily on gospel and not at all on logic. Qazi once recommended drinking camel pee for good health, but that was before his kidneys went...
, former amir of JI Pakistain, for his strong commitment to the cause of Kashmiris and prayed for the deliverance of his soul.

Earlier, the JIAJK activists reached Chakothi in a

cycle of violence

rally, which started from press club Muzaffarabad, with its participants hoisting JI flags. The rally was greeted with welcoming slogans in many towns, on its way to Chakothi.--
Posted by: Fred || 02/05/2013 00:00 || Comments || Link || E-Mail|| [6470 views] Top|| File under: Jamaat-e-Islami
Abbottabad Plans Theme Park
Let the snark begin


Plans to build a £19m amusement park in the town where Osama bin Laden was killed by US special forces have been revealed.


Pakistan is living on loans and charity. Where is the money to come from?

Goodness, you really have to ask? Uncle Sugar will provide!

Officials in the northwestern Khyber Pakhtunkhwa province hope the project will boost tourism but denied it was intended to improve the town's image after the bin Laden raid. The al Qaeda terrorist was killed by US Navy Seals at his compound in the town on May 2, 2011.


"Mom! Mom! Can we go to Obamaland? Can we? Huh? Can we?"


"The amusement city will be built on 50 acres in the first phase but later will be extended to 500 acres," Syed Aqil Shah, the provincial minister for tourism and sports, said. "It will have a heritage park, wildlife zoo, food street, adventure and paragliding clubs, waterfalls and jogging tracks."


How about a shooting range?

All of Khyber Pakhtunkhwa is a shooting range, so no need to set up a special area. No doubt our beloved president can tell stories of shooting pheasant off the back veranda when he visited his roommate's family on his Indonesian passport, back in '81.

Work is due to begin in late February or early March and will take eight years to complete.


Eight years on a 50 acre park? We'd do that in a summer here.

Funds worth three billion rupees (£19m) have been allocated, he said.


"I wanna ride the Turban of Death! Can I? Huh, Mom?"


Abbottabad, a quiet, leafy town in the foothills of the Himalayas around 50km (30 miles) north of the capital Islamabad, has long been a popular spot for wealthier families to spend weekends away.

The town also houses Pakistan's elite military academy and the discovery of the world's most-wanted man on its doorstep prompted allegations of incompetence or complicity between the armed forces and the 9/11 mastermind.

But Mr Shah insisted the new development was simply about promoting tourism, not polishing the town's tarnished image.


"No, no! Certainly not!"


"This project has nothing to do with Osama bin Laden. We are working to promote tourism and amusement facilities in the whole province and this project is one of those facilities," he said.

The authorities demolished the compound where bin Laden hid with his wives and children last February, fearing it could become a shrine to al Qaeda followers.
Posted by: Beavis || 02/05/2013 00:00 || Comments || Link || E-Mail|| [6469 views] Top|| File under:
Israel-Palestine-Jordan
Kerry, Abbas agree to promote peace
Of course, Abbas has a different definition of 'peace' than you and me. Then again, perhaps Kerry does as well...
Newly sworn-in US Secretary of State John Kerry telephoned Palestinian president Mahmud Abbas on Sunday and said they should meet on peace efforts, a presidential spokesman said.

Abbas spokesman Nabil Abu Rudeina told the official Palestinian news agency Wafa that the two discussed "the necessity to hold meetings in the near future to talk about a number of issues which help maintain the peace process."

According to Wafa, Kerry assured Abbas that "US President Barack Obama cares about the peace process and supports efforts related to it," and that the US administration was aware of the Palestinians' current financial crisis.

It was the first high-level contact between Obama's new administration and the Palestinian government. Last week, in his confirmation hearings, Kerry hinted of new proposals to restart direct peace talks between Israel and the Palestinians, stalled for more than two years.

"We need to try to find a way forward, and I happen to believe that there is a way forward," he said. "But I also believe that if we can't be successful that the door, or window, or whatever you want to call it, to the possibility of a two-state solution could shut on everybody and that would be disastrous in my judgment."
Posted by: Steve White || 02/05/2013 00:00 || Comments || Link || E-Mail|| [6467 views] Top|| File under:
Sri Lanka
Sri Lankan president rules out autonomy for Tamils
COLOMBO – Sri Lanka's president has ruled out allowing minority Tamils greater political autonomy as a solution to a decades-long ethnic conflict that has killed tens of thousands of people.


They just finished a three-decade old civil war to answer that question...

In his independence day speech on Monday, President Mahinda Rajapaksa promised "equal rights to all communities" as a practical way to bring about ethnic harmony.

He said the the United Nations charter does not allow nations to use threat or force against the territorial integrity or political independence of any state, said Rajapaksa in Trincomalee. Addressing a gathering of more than 4,000 people in the former Tamil Tiger stronghold, Rajapaksa read out sections of the UN charter which says the United Nations does not have jurisdiction over internal matters of member states.

Sri Lanka has been facing alleged war crimes and human rights charges since the end of its war in 2009 against the Tamil Tiger rebels. A year after the war ended, an unofficial UN report accusing the army and Tamil Tigers of war crimes resulted in several nations calling for an international investigations into the country's war.

However, the government has repeatedly asked that nations should be left alone to deal with their own internal matters.
Posted by: Steve White || 02/05/2013 00:00 || Comments || Link || E-Mail|| [6464 views] Top|| File under:
Syria-Lebanon-Iran
Syrian opposition leader in extraordinary appeal to Bashar al-Assad
[TELEGRAPH.CO.UK] Moaz al-Khatib, head of the Syrian National Coalition, the exiled opposition body recognised by the West and its Gulf allies as the legitimate alternative to the Assad regime, has already infuriated his own supporters by calling for direct talks with the regime.

Yesterday, he asked the Iranian government, hated by the opposition for its support of Mr Assad almost as much as the regime itself, to arrange talks with Vice-President Farouq al-Sharaa, seen as the most moderate of Syria's

big shot

ship.

"Dr Bashar, this country is in grave danger, come out of your bubble, if only for a moment," he said in an interview with Al-Arabiya television channel. Mr Assad is an ophthalmologist, and often referred to as "Dr Bashar" by his supporters.

"Look into the eyes of your children and you will recover some of your humanity. We can help each other."

Mr Khatib's offer of talks last week was denounced by other members of the Coalition, particularly those belonging to the

Moslem Brüderbund

-dominated Syrian National Council faction. The opposition's formal policy is to oppose any talks with the regime until Mr Assad steps aside.


Posted by: Fred || 02/05/2013 00:00 || Comments || Link || E-Mail|| [6461 views] Top|| File under: Govt of Syria
Iran 'open' to bilateral talks with US
[FRANCE24] Iran's foreign minister on Sunday announced a fresh round of talks with world powers on its nuclear programme, and said his country was open to bilateral negotiations with the US as long as the other party came to the table "with honest intentions."


Are we gonna send them another cake?
Posted by: Fred || 02/05/2013 00:00 || Comments || Link || E-Mail|| [6479 views] Top|| File under: Govt of Iran
Who's in the News
38
[untagged]
6
Govt of Pakistan
5
Jamaat-e-Islami
4
Arab Spring
3
al-Qaeda in North Africa
2
TTP
2
Govt of Iran
2
Govt of Syria
2
Salafists
1
Lashkar-e-Islami
1
Pirates
1
al-Qaeda in Pakistan
1
Thai Insurgency
1
Commies
Bookmark
E-Mail Me
The Classics
The O Club
Rantburg Store
The Bloids
The Never-ending Story
Thugburg
Gulf War I
The Way We Were
Bio
Merry-Go-Blog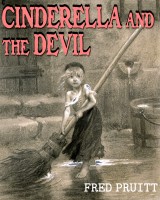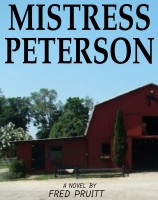 On Sale now!


A multi-volume chronology and reference guide set detailing three years of the Mexican Drug War between 2010 and 2012.

Rantburg.com and borderlandbeat.com correspondent and author Chris Covert presents his first non-fiction work detailing the drug and gang related violence in Mexico.

Chris gives us Mexican press dispatches of drug and gang war violence over three years, presented in a multi volume set intended to chronicle the death, violence and mayhem which has dominated Mexico for six years.
Click here for more information


Meet the Mods
In no particular order...


Steve White
Seafarious
Pappy
lotp
Scooter McGruder
john frum
tu3031
badanov
sherry
ryuge
GolfBravoUSMC
Bright Pebbles
trailing wife
Gloria
Fred
Besoeker
Glenmore
Frank G
3dc
Skidmark
Alaska Paul



Better than the average link...



Rantburg was assembled from recycled algorithms in the United States of America. No trees were destroyed in the production of this weblog. We did hurt some, though. Sorry.
3.235.60.144

Help keep the Burg running! Paypal: