Africa North
Egyptian Army Deploys Troops In Suez After Clashes
[Jpost] Egypt's armed forces deployed troops on the ground in the city of Suez early on Saturday after seven protesters and a soldier were

rubbed out

in

festivities

on the second anniversary of the uprising against Hosni Mubarak


...The former President-for-Life of Egypt, dumped by popular demand in early 2011...


"We have asked the third armed forces to send reinforcements on the ground until we pass this difficult period," Adel Refaat, head of state security in Suez told state television


... and if you can't believe state television who can you believe?
Posted by: trailing wife || 01/26/2013 00:05 || Comments || Link || [336086 views] Top|| File under:
French PM Insists Troops Not Bogged Down in Mali
[An Nahar] French Prime Minister Jean-Marc Ayrault insisted on Friday that the French-led operation against Islamists in Mali was making clear progress and in no danger of getting bogged down.


How can they be "bogged down?" They just got there!


"There's no risk of a stalemate.

La Belle France

has met and respected the goals it set itself," Ayrault told

news hound

s during a visit to Buenos Aires.


"Quagmire! Another Dien Bien Phu!"




La Belle France

has deployed troops to its former West African colony to prevent beturbanned fascisti from advancing on the capital and to buy time for the Malian government and a West African regional force to organize a counterattack.

This has led to fears in some quarters that French soldiers will be drawn into a long-term engagement in the unstable region, an idea rejected by

Gay Paree

.

"The inter-African international mission is getting into place bit by bit. Its role is to take over from French troops," Ayrault said.

He said the French intervention force's first goal had been to stop "the terrorist group from penetrating as far as Bamako and installing itself in the very heart of Africa.

"These terrorist troops have been stopped and are retreating. The goal is to continue to make them retreat and to fight them," he said.
Posted by: Fred || 01/26/2013 00:00 || Comments || Link || [336104 views] Top|| File under: al-Qaeda in North Africa
French special forces 'to protect' Niger uranium mines
[FRANCE24]

La Belle France

is to deploy special forces to protect uranium mines belonging to French nuclear energy giant Areva in Niger, according to a report in a news magazine this week.

According to weekly Le Point, French Defence Minister Jean-Yves Le Drian has given the go-ahead for an elite team from

La Belle France

's armed forces to reinforce local security at the company's two sites in Niger, a former French colony.

The move comes amid a heightened security threat following a French-led offensive to drive Islamist separatists out of northern Mali, and the deadly hostage crisis at the In Amenas gas facility in Algeria, which

bully boyz

said was in

Dire Revenge™

for the French military intervention.

The decision to deploy troops, however, was taken earlier in January, after a botched operation to rescue a captured French intelligence agent Denis Allex in southern Somalia, according to Le Point. Allex had been held hostage by

bully boyz

there since 2009.

It is the first time government troops will be sent overseas to protect a facility owned by a private French company, according to Le Point, although French marines are already deployed on cargo ships travelling through the pirate-infested waters of the Indian Ocean and the Gulf of Guinea.

Niger's uranium a strategic French asset

The special forces team will be sent to the Imouraren and Arlit sites operated by Areva, according to the report.

Seven workers, including five

Frenchies

, were

kidnapped

in Arlit by

bully boyz

linked to al Qaeda's North African Branch, in 2010. Three of those hostages were later released, but four French citizens are still being held.

Areva, which relies on mines in Niger to supply

La Belle France

's nuclear power stations with uranium, confirmed it was beefing up its security on Thursday.

"We are obliged to reinforce our security ... in the light of the current situation [

La Belle France

's intervention in Mali]," Areva Chief Executive Officer Luc Oursel told BFM TV, although he refused to comment on the report that this would involve French special forces.

Officials in Niger, while acknowledging that the security threat was heightened, said that no agreement had been reached - for the moment - for special forces to be deployed.

Areva has been mining uranium in Niger for more than fifty years and the company is the country's single biggest investor.

According to a 2008 report by a French parliamentary committee, about 18 per cent of the raw material used to power

La Belle France

's 58 nuclear reactors came from Niger in 2008.

Posted by: Fred || 01/26/2013 00:00 || Comments || Link || [336100 views] Top|| File under: al-Qaeda in North Africa
Caribbean-Latin America
Argentine destroyer that led war against Britain sinks
Oh noes. Nice pic at the link. Took a 90 degree list at dock...


Argentina's defense chief says he's ashamed over the sinking of a mothballed Navy destroyer, an incident that critics say reflects the abandonment of a once-proud fleet.


Christina: "somehow this is the fault of those bastard colonialist Brits.We will have our revenge!"




The Argies had been using the ship as a source of spare parts. That'll be easier now as long as they don't mind a little salt corrosion. Or perhaps they could teach damage control to their sailors.
Posted by: Frank G || 01/26/2013 11:39 || Comments || Link || [336113 views] Top|| File under:
India-Pakistan
Aid cut to Pakistan will be unkind, argues Kerry
[Dawn] Senator John F. I was in Vietnam, you know Kerry
Senator-for-Life from Massachussetts, the Senate's current foreign policy expert, filling the vacated wingtips of Joe Biden...
, President Barack Obama
The campaign's over, John...
's nominee for secretary of state, said during his confirmation hearing on Thursday that cutting US aid to Pakistain, would be a "dramatic, draconian and sledge-hammer" measure.
Continued on Page 49
Posted by: Fred || 01/26/2013 00:00 || Comments || Link || [336093 views] Top|| File under: Govt of Pakistan
Long term peace requires talks with Taliban: Iftikhar
[Dawn] Khyber-Pakhtunkhwa


... formerly NWFP, still Terrorism Central...


Information Minister Mian Iftikhar Hussain has said that to secure lasting peace, talks with the Taliban are necessary, DawnNews reported.

While addressing a function in Mardan, Mian Iftikhar Hussain said that invitation for talks with the Tehrik-e-Taliban, has been given with open arms.

He said that building a team for negotiations will be completed within the next twenty days.

Iftikhar also said that Talibs were not released but had been exchanged in a prisoner swap with the Afghan government.

During the function, Federal Minister for railways Ghulam Ahmed Bilour, said that

Taliban capo

s should come out in front themselves, rather then sending hired killers.


Hey, Ghulam! Anybody claim that $100,000 reward yet?
Posted by: Fred || 01/26/2013 00:00 || Comments || Link || [336077 views] Top|| File under: Govt of Pakistan
Indian president issues veiled warning to Pakistan
[Dawn] India's president told Pakistain on Friday that its hand of friendship should "not be taken for granted" following a string of deadly border

festivities

between the two sides in the disputed

Kashmire

region.


That's an awfully sheer and lacy symbolic veil, extending as far down as the eyebrows, it seems to me, rather than one of those solid blue Afghan burkas with a mesh screen over the eyes, so the moving blue object can see where she is placing her feet.

President Pranab Mukherjee's warning comes amid a ceasefire which took hold last week in

Kashmire

after the Indian and Pak armies agreed to halt cross-border firing that has threatened to unravel a fragile

grinding of the peace processor

.

"We believe in peace on the border and are always ready to offer a hand in the hope of friendship," Mukherjee said in a televised address on the eve of the country's Republic Day celebrations.
Continued on Page 49
Posted by: Fred || 01/26/2013 00:00 || Comments || Link || [336081 views] Top|| File under: Govt of Pakistan
Govt flayed for halting polio drive in Waziristan
[Dawn] Polio cases will increase in North

Wazoo

Agency if officials concerned don't pay immediate attention to it as government hasn't conducted anti-polio


...Poliomyelitis is a disease caused by infection with the poliovirus. Between 1840 and the 1950s, polio was a worldwide epidemic. Since the development of polio vaccines the disease has been largely wiped out in the civilized world. However, since the vaccine is known to make Moslem pee-pees shrink and renders females sterile, bookish, and unsubmissive it is not widely used by the turban and automatic weapons set...


campaign in the region since June 2012, says chief organiser of Pakistain Tehrik-e-Insaf
...a political party in Pakistan. PTI was founded by former Pakistani cricket captain and philanthropist Imran Khan. The party's slogan is Justice, Humanity and Self Esteem, each of which is open to widely divergent interpretations....
for Fata Dr Bashir Ahmad Khan.
Continued on Page 49
Posted by: Fred || 01/26/2013 00:00 || Comments || Link || [336090 views] Top|| File under: Govt of Pakistan
India to press for Headley's extradition
NEW DELHI - India said on Friday that it would continue to press for the extradition of Lashkar-e-Taiba (LeT) operative David Headley, sentenced by a US court to 35 years in prison for his role in the 26/11 Mumbai attack, and would have sought more punishment had he been tried here.


Works for me. Let him serve 35 years in an Indian prison, so long as he gets the death penalty afterwards...

Ministers, the ruling Congress as well as the opposition Bharatiya Janata Party (BJP) said the government should keep trying for the extradition of the Pakistani American who played a key role in the 26/11 attack.

A day after the Chicago court ruling, External Affairs Minister Salman Khurshid said: "Had we tried him, we would have sought much more. "We are a little disappointed as we wanted that he should have been brought here and tried as the real loss has been of India. It would have been appropriate if he would have been tried here," Khurshid told reporters here.

Continued on Page 49
Posted by: Steve White || 01/26/2013 00:00 || Comments || Link || [336077 views] Top|| File under: Lashkar e-Taiba
Israel-Palestine-Jordan
Peres, Abdullah discuss Israeli-Palestinian peace
Jordanian King Abdullah II says the two-state solution will only be viable while Obama is still in office.


Or until Hamas gets the upper hand...

"The time to take action in the Middle East is now," was the resounding message of Abdullah's speech to the World Economic Forum in Davos on Friday. "If we're not too late... the two-state solution will only last as long as [US President Barack] Obama's term," he warned. "If it doesn't happen by then I don't think it will happen.

The Palestinians must be granted their rights to their own future, Abdullah said, as he called upon the international community to "end this conflict once and for all."

"For decades, Jordan has taken risks for peace, because the risk of continued conflict is much worse," he stressed. Following this week's elections in Israel, he said that peace and security must be the deepest wish of all Israelis.

Abdullah posited that Obama's position as a second term president was a "tremendous advantage." He added that in the next couple of months, Jordan would be marching toward Washington alongside it's international partners in the peace process, and saying "Mr. President, it's time to engage in the the Palestinian-Israeli peace process."

"Global leaders have a unique ability to make a difference, to negotiate different paths," he emphasized. Abdullah pointed to the the Arab Peace Initiative as a proposal that could create "an independent Palestine... and a secure Israel with normal relations with the Arab nations."

When questioned on Hamas's position, the Jordanian king expressed belief that the Islamic movement was now "being a bit more realistic, because this really is their last chance."


Hamas. Realistic. Uh-huh. Have they backed down from their charter? Do they no longer call for one Palestine from the Jordan to the Med? Let me know when they do and then we can discuss 'peace'...

He weighed up what he said were the only two possible solutions to the Palestinian-Israeli conflict: the two-state solution or the one state solution. Abdullah said the latter option "scares Israelis more." In an apparent reference to what Israelis call the "demographic threat" - which sees a Palestinian majority outnumbering the Jewish population - Abdullah added that one state would present Israel with a dilemma between a democratic state or an apartheid state. "The two-state solution is the only solution," he concluded.


Just as long as the Palestinian state isn't Jordan, right your Highness?
Posted by: tipper || 01/26/2013 09:21 || Comments || Link || [336097 views] Top|| File under:
Syria-Lebanon-Iran
Iranian ship back home after Sri Lankan escape
An Iranian-flagged cargo ship that fled Sri Lankan waters after weeks of detention by the island nation's navy has arrived back in Iran, according to ship-tracking data published by Reuters.

The Sri Lankan navy fired warning shots in early January to prevent the MV Amina from leaving its waters, acting on a court order obtained by Germany's DVB Bank in pursuit of debts it said were unpaid.

Days later, however, the vessel sailed away from the island in rough seas, the navy said.


Next time an Iranian-flagged vessel won't get the benefit of warning shots.

The Amina, formerly called Shere, is managed by Tehran-based Rahbaran Omid Darya Ship Management, which the European Union and United States have said is a front for Islamic Republic of Iran Shipping Lines (IRISL), Iran's biggest cargo carrier.

IRISL has faced Western sanctions for years based on accusations of transporting weapons, a charge it denies.

After sailing out of Sri Lankan waters the Amina vanished from ship-tracking systems off the southwest coast of India. It arrived back in the Iranian port of Bandar Abbas on Friday where it has dropped anchor near two other ships which DVB Bank has previously tried to seize, tracking data shows.

The Amina was seized in December after DVB obtained an order on Dec. 12 from the Colombo High Court to hold the vessel. Court documents showed that DVB Bank sought to recover millions of dollars in unpaid debts.

Amina is one of four Iranian bulk ships DVB has been trying to seize. An Iranian-owned dry bulk ship called Uppercourt has been held in in the northern Chinese cargo port of Qinhuangdao since November.

Two other vessels that DVB Bank has previously tried to seize, the Tongham and Artin, are also anchored off Bandar Abbas, a key Iranian port near the Strait of Hormuz.


Sounds like a job for Seal Team Four...

The Artin, previously called Vobster, sailed away from Qinhuangdao in early November, arriving back in Iran in mid-December.

IRISL has tried to dodge sanctions by changing its flags, ship names, and setting up front companies, the US Treasury and the EU have said.
Posted by: tipper || 01/26/2013 08:13 || Comments || Link || [336088 views] Top|| File under:
Assad's Mother Fled Syria, US Ambassador Confirms
[Times of Israel] Anisa Makhlouf reportedly reunites with her daughter, Bushra Assad, in the United Arab Emirates

Anisa Makhlouf, the mother of Syria's
Hereditary President-for-Life Bashir Pencilneck al-Assad


Despoiler of Deraa...


, has fled the country, and is currently residing in the United Arab Emirates, a former American envoy to the civil war-torn country confirmed Thursday.

"Members of the regime, little by little, are flaking off," said Robert Ford, who is still officially the US ambassador to Syria, even though relations between the two countries have been in a hiatus.

"They themselves know they are losing," he told CNN.

Makhlouf, the widow of former president Bashir al-Assad, is considered a powerful figure in Syria, despite her advanced aged -- she was born in 1934 -- and the scarcity of her public appearances.

According to recent reports, Makhlouf joined her daughter, Bashir al-Assad's eldest sister, Bushra, in the UAE.

Bushra Assad escaped Syria with her five children in July 2012, after her husband, Bashar's close confidant Assef Shawkat, was killed in a bombing in Damascus


...Capital of the last remaining Baathist regime in the world...


that also claimed the lives of Syria's defense minister and a top general.

According to Ford, the Assad regime is crumbling bit by bit.

"You can see little by little the inner core is weakening," he said. "But again, it's a gradual process."

When the UN envoy to Syria, Lakhdar Brahimi, met with Assad in December, Ford said, it was clear that the war was closing in on the embattled president.

"He told us that you could hear artillery outside the president's office," he said. "The fighting is getting that close now to the inner circle itself. And so you can imagine what that does to their own spirits, their own morale."

Assad has grown increasingly entrenched in the 22 months since the start of a popular uprising that has called for his ouster and claimed the lives of over 60,000 Syrians, according to UN figures.

According to a recent report in the Saudi daily al-Watan, the Syrian president has moved with his family and a select cadre of associates to a warship off Syria's coast, where he is being guarded by Russian naval forces.

Russia has remained the regime's staunchest ally, vetoing international intervention at the UN Security Council.

Intelligence sources told the paper that Assad's fear of opposition advances in the capital was among the reasons for his retreat to sea, which would allow for quick evacuation to Moscow if need be.

Assad now travels by helicopter to mainland Syria for official meetings in his presidential palace in Damascus, having lost faith in his security detail, the report said.

But despite the mounting pressure on Assad, on Thursday the French foreign minister told

news hound

s that the regime's fall was not imminent -- a stark admission by

La Belle France

, one of the most ardent supporters of the Syrian rebels.

"The solution that we hoped for -- that is to say, Bashar's fall, the rise of the opposition to power -- there are no recent signs that are as positive as that," Laurent Fabius said.
Posted by: trailing wife || 01/26/2013 00:13 || Comments || Link || [336105 views] Top|| File under:
Report: Suspected 'israeli' Spy - Top Hezbollah Operative
[Ynet] The al-Quds al-Arabi newspaper reported that Ali Rafik Yari who was tossed in the slammer
I ain't sayin' nuttin' widdout me mout'piece!
in

Leb

this week for collaboration with Israel is a top Hezbollah operative.


...which could mean all sorts of interesting things.

Earlier this week, Hezbollah-affiliated Al-Manar TV reported that Yari began collaborating with the Mossad in 1990, and provided Israel with information on centers belonging to Hezbollah and the Lebanese army.


Over twenty years of information. No wonder the Hizb'allahniks were getting autodialed calls on their cell phones during Israel's last little excitement in Shiite Lebanon.
Posted by: trailing wife || 01/26/2013 00:06 || Comments || Link || [336088 views] Top|| File under: Hezbollah
Former Iran Lawmakers Offer Nuclear Compromise
[An Nahar] Exiled former Iranian

politician

s on Thursday proposed a compromise to avert conflict over Tehran's nuclear program, calling for an end to sensitive uranium enrichment and an easing of U.S.-led sanctions.

In a letter sent to U.S. President Barack Obama
On this Memorial Day, as our nation honors its unbroken line of fallen heroes -- and I see many of them in the audience here today...
, Iran's supreme leader Ayatollah Ali Khameini and the European Union
Continued on Page 49
Posted by: Fred || 01/26/2013 00:00 || Comments || Link || [336084 views] Top|| File under: Govt of Iran
Many Heed Syria Regime Call for 'Million-Man Prayer'
[An Nahar] A large number of Syrians on Friday heeded a call by the authorities to join weekly

Moslem

prayers for security and gathered in mosques across the country, the state news agency SANA said.

"Popular participation was broad in the prayer in mosques across Syria for the return of safety and security to the homeland," SANA said, a day after a

Moslem

feast in which the authorities called for a "million-man prayer."

State television broadcast footage of prayers at the Umayyad mosque in central Damascus


...The capital of Iran's Syrian satrapy...


, showing hundreds of people, as Sheikh Mohammed Said Ramadan al-Bouti, a top

holy man

frequently featured on television, led the prayer.

"O God, we implore you... in our distress. We beg you not to forget us. We ask for your kindness, and for peace and safety across our Syria. We ask for a miracle of your many miracles, to cleanse our country from oppression and of those rogues who commit injustice, murder and slaughter," he said.

The sheikh also recited a prayer for
Hereditary President-for-Life Bashir Pencilneck al-Assad


Supressor of the Damascenes...


"Give your servant (Assad) success on his good path," he said, and called for national unity in the strife-torn country.

"Neither religious differences nor the enemies of religion will separate us," he said.

Elsewhere on Friday, protesters in flashpoints across Syria held demonstrations calling for the fall of Assad under the slogan: "Our leader for ever, the Prophet Mohammed."


Posted by: Fred || 01/26/2013 00:00 || Comments || Link || [336078 views] Top|| File under: Govt of Syria
Pencilneck sez refugees welcome to return. Really.
Persistent violence and the moribund peace plan offered by President Bashar Assad, now backed up by the appeal to refugees and his political opponents to return, has underlined the intractable nature of the 22-month civil war that has killed more than 60,000 people and left the international community at a loss to find a way to end the bloodshed.

More than half million Syrians have fled to neighbuoring countries of Lebanon, Jordan and Turkey during the 22-month civil war. They include opposition activists and defectors, including army officers, who have switched to the rebel side, fighting to topple Assad, whose family has ruled Syria for more than four decades.

The state-run SANA news agency said the government will help hundreds of thousands of citizens return whether they left "legally or illegally." Syrian opposition figures abroad who want to take part in reconciliation talks will also be allowed back, SANA reported on Thursday.

If they "have the desire to participate in the national dialogue, they would be allowed to enter Syria," SANA said, citing an Interior Ministry statement.

The proposed talks are part of Assad's initiative to end the conflict that started as peaceful protests in March 2011 but turned into civil war. Tens of thousands of activists, their family members and opposition supporters remain jailed, according to international activist groups. The opposition could not immediately be reached to comment the appeal. Its representatives have repeatedly rejected any talks that include Assad.
Posted by: Steve White || 01/26/2013 00:00 || Comments || Link || [336080 views] Top|| File under:
Who's in the News
42
[untagged]
6
Govt of Pakistan
4
Arab Spring
4
al-Qaeda in North Africa
2
Lashkar e-Taiba
2
Govt of Syria
2
al-Qaeda in Pakistan
1
Taliban
1
al-Shabaab
1
Fatah al-Islam
1
Govt of Iran
1
Hezbollah
1
Salafists
Bookmark
E-Mail Me
The Classics
The O Club
Rantburg Store
The Bloids
The Never-ending Story
Thugburg
Gulf War I
The Way We Were
Bio
Merry-Go-Blog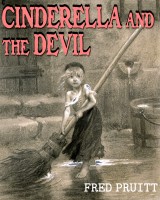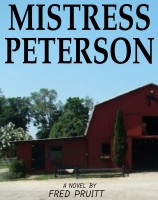 On Sale now!


A multi-volume chronology and reference guide set detailing three years of the Mexican Drug War between 2010 and 2012.

Rantburg.com and borderlandbeat.com correspondent and author Chris Covert presents his first non-fiction work detailing the drug and gang related violence in Mexico.

Chris gives us Mexican press dispatches of drug and gang war violence over three years, presented in a multi volume set intended to chronicle the death, violence and mayhem which has dominated Mexico for six years.
Click here for more information


Meet the Mods
In no particular order...


Steve White
Seafarious
tu3031
badanov
sherry
ryuge
GolfBravoUSMC
Bright Pebbles
trailing wife
Gloria
Fred
Besoeker
Glenmore
Frank G
3dc
Skidmark



Better than the average link...



Rantburg was assembled from recycled algorithms in the United States of America. No trees were destroyed in the production of this weblog. We did hurt some, though. Sorry.
44.212.96.86

Help keep the Burg running! Paypal: