-Short Attention Span Theater-
Gender agnostic Army ok's women for SOF roles
CPT Katie Wilder vindicated, or what could possibly go badly for this?
Nothing -- the women will do a fine job and will be honored for their service.
Posted by: Angelet Graving2973 || 01/15/2013 00:00 || Comments || Link || E-Mail|| [336063 views] Top|| File under:
Africa Horn
Somali government regrets civilian deaths in botched French operation
The Somali government on Sunday (January 13th) expressed dissatisfaction over a failed French military operation against al-Shabaab in Bulomarer in which eight civilians died, the Somali National News Agency reported.

"This was a shocking incident by French military, unfortunately civilians lost their lives," Foreign Minister Fowsiyo Yusuf Haji Aadan said after an emergency government meeting, adding that the Somali government has in the past been able to secure the release of hostages through dialogue.

Eight civilians and 17 al-Shabaab militants reportedly died in the operation, which was an attempt to rescue French intelligence agent Denis Allex who has been held hostage by al-Shabaab since 2009.


Posted by: tipper || 01/15/2013 07:01 || Comments || Link || E-Mail|| [336061 views] Top|| File under:
Africa North
Tuareg Rebels Say Ready to Help French Forces in Mali
[An Nahar] Ethnic Tuareg separatists are ready to support the French military intervention in Mali by taking on beturbanned fascisti on the ground in the north of the country, one of their

bigwig

s told AFP on Monday.

"We're ready to help, we are already involved in the fight against terrorism," Moussa Ag Assarid, a representative of the Azawad National Liberation Movement (MNLA), said by telephone from northern Mali.

"We can do the job on the ground. We've got men, arms and, above all, the desire to rid Azawad of terrorism."

The MNLA, which is seeking a Tuareg homeland in much of the north of Mali, an area it calls Azawad, has played a major role in Mali's troubled recent history.

A rebellion launched in January 2012 triggered a military coup in the capital Bamako two months later, creating the political vacuum that enabled Islamist groups to seize control of the north.

The MNLA initially allied itself to the Islamist groups but soon found themselves sidelined as an extreme form of Islamic law was imposed across an area larger than

La Belle France

.

Considerably weakened, the movement began peace negotiations with the Malian authorities in December and dropped its demand for independence in favor of a request for self-rule.

On Sunday, the organization warned the Malian army not to push into the north of the country without a prior political agreement on autonomy.

Because of the defeats it imposed on the Malian army at the start of 2012, the Tuaregs are concerned about a possible settling of scores if government troops regain control of the north on the back of the French bombing campaign.

"We don't want to see the Malian army in Azawad without a prior accord between the two parties," said Assarid. "We are ready for talks aimed at finding a solution."

The MNLA official was speaking from Tinzawatane in the far north of Mali, where the movement has been in congress for the last few days.

Posted by: Fred || 01/15/2013 00:00 || Comments || Link || E-Mail|| [336062 views] Top|| File under: al-Qaeda in North Africa
Mali Islamists Vow to Strike 'at Heart' of France
[An Nahar] Islamists based in northern Mali, under daily bombardment by

La Belle France

's warplanes, vowed Monday to avenge the assault on French soil as well as in Africa.

"

La Belle France

has attacked Islam. We will strike at the heart of

La Belle France

," said Abou Dardar, a leader of Movement for Oneness and Jihad in West Africa (MUJAO), an offshoot of al-Qaeda in the Islamic Maghreb (AQIM), speaking to Agence

La Belle France

Presse by telephone.

Asked where they would strike, he said: "Everywhere. In Bamako, in Africa and in Europe."

The French offensive has blocked the advance of Islamist forces towards the capital Bamako from their bases in the north which they have controlled since last April.

On Sunday, French aviation struck at targets in the central Islamist strongholds of Gao and Kidal.

Sixty Islamists were killed in Gao alone on Sunday, according to residents and a regional security force.

The MUJAO official also referred to

La Belle France

's eight hostages held in the Sahel region
... North Africa's answer to the Pak tribal areas...
"We will make a statement on the hostages today. From today all the mujahedeen are together."

Posted by: Fred || 01/15/2013 00:00 || Comments || Link || E-Mail|| [336061 views] Top|| File under: al-Qaeda in North Africa
Africa Subsaharan
U.S. Officials See Extended French Campaign in Mali
U.S. defense officials said a French military campaign against extremist rebels in Mali will be a time-consuming effort, and have yet to decide on specific steps to take in support of the intervention.

While France has carried out airstrikes since last week against Islamist militants in northern Mali, rebels and al Qaeda-aligned groups continued to advance on government-controlled towns.

U.S. officials predicted that the French campaign, with military support from Mali's neighbors, would drive back al Qaeda.

"Our hope is that ultimately they will be able to succeed in establishing better security in Mali," Defense Secretary Leon Panetta said in Lisbon, on a trip during which he will confer with European allies.

Gen. Carter Ham, the head of U.S. Africa command, said in an interview with The Wall Street Journal Tuesday that the French campaign "may prove to be decisive," but that it wouldn't end after a few days of airstrikes.

"My sense is that the French are committed and understand this will not be a short-term campaign," Gen. Ham said.
Posted by: tipper || 01/15/2013 19:01 || Comments || Link || E-Mail|| [336071 views] Top|| File under:
France military says Mali town Konna 'not recaptured'
This whole episode is starting to sound like a Inspector Clouseau movie.


French military officials say the Malian army has not recaptured the central town of Konna, contradicting reports from Mali at the weekend.

France launched its military intervention last Friday after Islamists seized Konna and began advancing further south. After French air strikes began, a Malian military official said the army had brought Konna back under control.

But the defence minister in Paris said it was not in Malian hands.
Jean-Yves Le Drian said the French aerial campaign had managed to block the rebels who had moved back to an area between Douentza and Gao. But, he said, "at this time, the town of Konna has still not been recaptured by the Malian armed forces".

Almost 800 French troops have been sent to help the Malian military fight back against the Islamists.

A West African force of around 3,300 is due to start arriving in Mali in the next few days.
Posted by: tipper || 01/15/2013 14:07 || Comments || Link || E-Mail|| [336063 views] Top|| File under:
First of 900 Nigerian troops to Mali 'in next 24 hours'
The first of a planned 900 Nigerian troops will deploy to Mali in the next 24 hours as part of a UN-mandated African force aimed at helping the country battle Islamists, a defence spokesman said Tuesday.

"The president approved the deployment of a battalion, and in the next 24 hours a company of the battalion will be deployed," Colonel Mohammed Yerima told journalists. "The remainder will be deployed later."

He added that Nigeria's total commitment will be around 900 troops, or 300 more than previously announced. The first company will include 190 personnel, he said.

The planned 3,300-strong African force is to be commanded by a Nigerian, Major General Shehu Usman Abdulkadir, previously his country's chief of army standards and evaluation.

Nigeria announced at the weekend that a Nigerian military technical team as well as the commander were already on the ground carrying out support and preparation work.

The country, the continent's most populous nation and largest oil producer, has the biggest military in 15-nation regional bloc ECOWAS, which is organising the African intervention.
Posted by: tipper || 01/15/2013 08:55 || Comments || Link || E-Mail|| [336068 views] Top|| File under:
France steps up Mali operation, Africans try to catch up
* French armoured vehicles arrive in Bamako to back troops

* Some West African soldiers seen arriving next week

* Some questions over combat readiness of ECOWAS troops

* Western powers fear region could become jihadist launchpad
Posted by: tipper || 01/15/2013 08:24 || Comments || Link || E-Mail|| [336062 views] Top|| File under:
Arabia
Yemen Recovery Funds moves to the offensive against former regime
[Yemen Post] Mohammed Samih, General Coordinator for the recovery of stolen funds in Yemen told al-Jazeera on Sunday the group had been hard at work since September 2012, date of its creation, bent on guaranteeing the recovery of all the money the former regime it believes swindle out of Yemen. Former President President-for-Life Ali Abdullah Saleh


... Saleh initially took power as a strongman of North Yemen in 1977, when disco was in flower, but he didn't invite Donna Summer to the inauguration and Blondie couldn't make it...


and his eldest son, Gen. Ahmed Ali Saleh- former Commander in Chief of the

Elite Republican Guards

- are believed to have a combine net worth of several billions of dollars, spread out through the Middle East, the United States of America, and western Europe --

La Belle France

, Germany and the UK--

Under the United Nations


...where theory meets practice and practice loses...


Convention Against Corruption - UNCAC- the international community can and must enable any government which seeks to investigate and take actions against individuals or groups they believe embezzled public funds or benefited from criminal activities. Signed in 2003 UNCAC is the most recent of a long series of developments in which experts and politicians have recognized the far-reaching impact of corruption and economic crime that undermine the value of democracy, sustainable development, and rule of law.

UNCAC deals with forms of corruption that had not been covered by many of the earlier international instruments, such as trading in influence, abuse of function, and various types of corruption in the private sector. A further significant development was the inclusion of a specific chapter dealing with the recovery of stolen assets, a major concern for countries that pursue the assets of former leaders and other officials accused or found to have engaged in corruption.

Under Chapter IV of UNCAC, States Parties are obliged to assist one another in every aspect of the fight against corruption, including prevention, investigation, and the prosecution of offenders. Cooperation takes the form of extradition, mutual legal assistance, transfer of sentences persons and criminal proceedings, and law enforcement cooperation.

According to Samih, Germany prevented Gen. Ahmed Ali from from completing a series of order on his accounts -- transfer of funds and property deeds - Although only a fraction of Saleh's sons and nephews money is actually believed to be hidden in Europe, Samih said he was pleased Germany had agreed to assist Yemen in its fight against corruption.

However he noted how disappointing Gulf countries had been in their refusal to come forth with Saleh and his coterie's financial information.

It has been rumoured - although without proof so far - that Saleh's family members have been using screens to hide their wealth, their money hidden away within foreign companies, properties bought under agents and funds transferred to off-shore accounts through proxies -- Gen. Yehia Saleh - former Head of the Central Security Forces - quite openly bought multi-million dollars properties in

Leb

where he relocated in 2012 months prior to his dismissal by President Abdu Rabbo Mansour Hadi.

Posted by: Fred || 01/15/2013 00:00 || Comments || Link || E-Mail|| [336063 views] Top|| File under: Arab Spring
China-Japan-Koreas
Google Earth helps put North Korea gulag system on map
From last week but we missed it. Josh Stanton at One Free Korea and a group of other dedicated souls have been working on this for quite a while. They chart the locations and, as best they can from Google images, the activities of the North Korean slave-labor concentration/extermination camps.

This is another fine example of how information wants to be free, and what you can do with freed information.

Google Executive Chairman Eric Schmidt's visit to North Korea this week has been met with sharp criticism and low expectations, but the global Internet search giant indirectly is helping to make history by revealing one of the reclusive country's darkest secrets, say human rights activists.

Google Earth, the company's popular satellite imagery product, might be the last thing Schmidt will want to showcase for his hosts, because it presents a bird's eye view of many things that secretive North Korea wants to keep hidden.

Human rights activists and bloggers have taken a Google program used mostly for recreation, education and marketing and applied it to map a vast system of dozens of prison camps that span North Korea, a country slightly smaller in area than Greece and home to 23 million people. As many as 250,000 political prisoners and their families toil on starvation rations in the mostly remote mountain camps, according to estimates by international human rights groups.

Schmidt's trip to Pyongyang with former New Mexico Governor Bill Richardson has been criticized by the U.S. State Department as ill-timed - coming weeks after North Korea conducted a rocket launch in violation of U.N. Security Council sanctions.


Richardson, along with Jimmuah, is the Nork's favored American tool. But I don't understand why Schmidt went there unless it was to check off a box.

Rights activists are skeptical that celebrity visits to Pyongyang can produce meaningful results, but they are inclined to give Google credit for living up to its informal motto of "Don't Be Evil" when it comes to how Google Earth sheds light on North Korea.

"What Eric Schmidt does or does not do in Pyongyang will probably be forgotten in a few weeks," said Joshua Stanton, a Washington lawyer who devotes his spare time to blogging and activism on North Korea human rights. "The good that Google has done, however inadvertently, by helping people tell the truth about North Korea, will probably be reflected in the history of the country one day," he said.

Google has characterized Schmidt's trip as "personal" travel, and Schmidt did not respond to requests for comment before leaving for Pyongyang. The company declined to comment on the use of Google Earth in monitoring North Korea.
Richardson said last week he hoped to win the release of Kenneth Bae, a U.S. tour guide detained in the North since November.

Stanton's

blog

carries satellite images from Google Earth and analysis of the features of six political prisoner camps - three of which he is credited with playing a role in confirming or identifying. The blogger identifies images of gates and guard houses, and in some cases coal mines and crude burial grounds - corroborated through the work of experts and interviews with defectors from North Korea who lived or worked in the camps.

"The largest of the camps, if you don't know what you're looking at, look like towns or villages, and I suspect they are designed that way to fit into the countryside," said Stanton, whose readers trade tips on the camps and their landmarks.

Stanton, who became interested in North Korea while serving in the U.S. military in South Korea at the height of a deadly late-1990s famine in the North, built on the pioneering work of the Committee for Human Rights in North Korea, a U.S. non-governmental organization which unveiled the camps in a 2003 book, "The Hidden Gulag."

When a second edition of "The Hidden Gulag" came out in 2012, Google Earth received prominent acknowledgement.

"The dramatically improved, higher resolution satellite imagery now available through Google Earth allows the former prisoners to identify their former barracks and houses, their former execution grounds, and other landmarks in the camps," said the study.

"Hidden Gulag" also credited Stanton and a second blogger, Curtis Melvin, whose

blog

has been at the forefront of using Google Earth to catalog not only prison camps but also ordinary facilities like schools, factories and train stations.

"It opens up areas of North Korea that no foreigners are allowed to see at all," said Melvin, who downloads the free program available to the general public.

Melvin, an economist with an unfinished doctoral dissertation on North Korea's monetary system, verifies landmarks he finds on Google Earth by studying maps and documents and by sitting down in front of his computer in Virginia with North Koreans.

"I've also been watching North Korean television literally every day for about three years, so I have a list of thousands of names (of places) I can ask them specific questions about," he said of his interviews with defectors from North Korea.

North Korean defector Kim Sung Min, who escaped the country in 1997 by jumping off a train that was taking him to be executed, "told me the name of the train station where he jumped, and I pulled it up immediately and we were able to trace his actual escape path out of North Korea," said Melvin.

Some of Google Earth's satellite imagery comes from DigitalGlobe, a 20-year-old Colorado firm that, under its previous name, EarthWatch Incorporated, was the first outfit to get a U.S. government license to gather and sell satellite imagery commercially.

The Committee for Human Rights in North Korea receives imagery and analysis pro bono in a project with DigitalGlobe Inc, which has a record of supporting humanitarian causes, said Greg Scarlatoiu, executive director of the committee. According to satellite technicians, the imagery available directly from DigitalGlobe is of finer resolution and is updated more frequently than the versions carried for free on Google Earth.

"Satellite imagery readily available through Google Earth has certainly enabled human rights experts to decisively confirm that these facilities do exist, despite the fact that the North Korean regime denies their existence," Scarlatoiu said.
Posted by: Steve White || 01/15/2013 00:00 || Comments || Link || E-Mail|| [336061 views] Top|| File under:
Chinese Cameras Help Nork Surveillance
North Korea is tightening surveillance of the population using tens of thousands of Chinese-made surveillance cameras. According to Chinese customs data, the North imported a total of 16,420 CCTV cameras worth about US$1.66 million from China from January to November last year.

In 2009, the first year China published statistics on bilateral trade, the North imported a whopping 40,465 surveillance cameras from China. In 2010 the figure was 22,987 and in 2011 22,118. Altogether the North has imported over 100,000 cameras worth about $10 million.

Pundits say the cameras are mainly for the long porous border with China to stop a growing tide of defections.

Meanwhile, crude oil and oil products were the major products the North imported from China between January and November last year with a total value US$526 million. Next came naphtha products ($101.7 million), cargo trucks ($92.2 million), and flour ($58.8 million).
Posted by: Steve White || 01/15/2013 00:00 || Comments || Link || E-Mail|| [336063 views] Top|| File under:
Norks to bolster 'deterrence'
Concerns about possible 3rd nuclear test


Wasn't the last one rather a pffffft?

PYONGYANG, North Korea -- North Korea is vowing to strengthen its war defenses amid concerns the country may conduct a third nuclear test. Citing U.S. hostility, Pyongyang's Foreign Ministry said Monday without elaborating that the country will "continue to strengthen its deterrence against all forms of war."

A ministry memorandum carried by the Korean Central News Agency urged the U.S. to dismantle a U.N. command that oversees an armistice signed at the close of the Korean War in 1953.

North Korea claims the right to build atomic weapons to protect itself against U.S. threats. Monday's memorandum comes amid worries Pyongyang may follow a December rocket launch with a nuclear test.


Nothing in the communique about feeding the people...
Posted by: Steve White || 01/15/2013 00:00 || Comments || Link || E-Mail|| [336061 views] Top|| File under:
Home Front: WoT
Pakistani violence detailed in Fla. terror case
A former Pakistani politician and landowner described beheadings, bombings and attacks on police stations by Taliban militants Monday at the trial of two Muslim clerics accused of financially supporting the terrorist group.

Saifullah Khan, 43, said his name was on a Taliban hit list of officials targeted during the Islamic fundamentalist group's attempt to take control of Pakistan's Swat Valley in 2007. The father of six, who now lives in Philadelphia, was formerly an elected official who helped oversee such things as road and water projects for about 15 villages in the Swat Valley.

Testifying through an interpreter in Pashto, Khan said on one occasion he saw his cousin's beheaded body, "and the blood was still there, fresh." Another time he helped carry a mortally wounded police officer out of a station attacked by Taliban fighters with assault weapons and grenades. He knew people whose homes and businesses were bombed, killing dozens more. His own home was struck by a rocket and shot at, he said.

"The Taliban was harming people. They were shooting at the army. The army would shoot at them. The people in the middle would get hurt," he testified. "I don't have the number, but many times they (Taliban fighters) attacked my house."

The testimony about Taliban violence came in the second week of the trial of Hafiz Khan and one of his sons, Izhar. They are not related to Saifullah Khan but, like Saifullah, have family origins in the Swat Valley, where the surname is common. Hafiz and Izhar Khan are facing conspiracy and terrorism support charges that each carry potential 15-year prison sentences.

This article starring:
Hafiz Khan
Posted by: tipper || 01/15/2013 11:20 || Comments || Link || E-Mail|| [336063 views] Top|| File under:
India-Pakistan
Pillion riding banned; schools closed
[Dawn] The Sindh government imposed a ban on

riding double

on Sunday night.

The ban was imposed in view of the general unrest in the city because of protests over the Quetta incident and subsequent sit-ins staged in the city, said a senior law-enforcement official.

The ban on

riding double

will remain effective till further orders, he added.

Meanwhile,


...back at the comedy club, Boogie was cracking himself up, but nobody else seemed to be getting the non-stop jokes...


citing the same reason, the Private Schools Management Association also announced that all private schools and colleges in Bloody Karachi


...formerly the capital of Pakistain, now merely its most important port and financial center. It is among the largest cities in the world, with a population of 18 million, most of whom hate each other and many of whom are armed and dangerous...


would remain closed on Monday.
Posted by: Fred || 01/15/2013 00:00 || Comments || Link || E-Mail|| [336061 views] Top|| File under: Govt of Pakistan
Cement-concealed IEDs use increasing in city
[Dawn] Terrorists who use improvised

bomb

s (IEDs) to carry out bombings across the country have changed their modus operandi in Bloody Karachi


...formerly the capital of Pakistain, now merely its most important port and financial center. It is among the largest cities in the world, with a population of 18 million, most of whom hate each other and many of whom are armed and dangerous...


-- they increasingly use IEDs hidden inside cement blocks and curve stones.

Elsewhere, they usually use explosive-rigged vehicles and suicide jackets.

These IEDs were used in about eight blasts in

Bloody Karachi

while close to a dozen similar IEDs were detected before they went off and defused by the bomb disposal unit of

Bloody Karachi

police, according to officials.

"Protruding wires or other material visible from inside the cement block or curve stones have led to most of the detections," said CID SP Raja Umar Khattab.

A 30kg IED concealed in a curve stone was detected in October 2011 by a boy. He was busy washing his car when his eyes caught sight of some wires protruding from a curve stone. The boy got suspicious and informed police, he recalled.

The boy was rewarded by the then IG of Sindh for helping the police.

The same type of IED was found planted near a mosque in the Jinnah Postgraduate Medical Centre in June 2011. It had more or less the same weight as the others found previously and the outer cement covering appearing like a brick.

Brick IEDs were used in two of three attacks on the Naval buses in April 2011 but in the third attack in the DHA an explosive-laden

cycle of violence

was used, he said.

Likewise in December 2011 blast, a brick-covered IED was planted near the Rangers mobile close to Safoora Chowrangi.

The

Bloody Karachi

police got their first chance to lay hands on a brick-covered IED during the 11th of Muharram in 2009 when the device fell from some vehicle in Shadman Town while being transported somewhere.

The chance discovery led to the arrest of six suspects behind the Ashura blast in 2009 and the 8th and 9th Muharram low intensity blasts.

But just six months after their arrest they fled the City Courts in June 2010. One of them later died when a hand-grenade he was carrying blew up in his hands.

The suspects were said to be activists of 'Jundullah', a previously little known

krazed killer

outfit.

They were never retossed in the slammer
Please don't kill me!
and the police conveniently put the blame for the attacks on Rangers and Naval buses on a splinter group of Lashkar-e-Jhangvi


... a 'more violent' offshoot of Sipah-e-Sahaba Pakistain. LeJ's purpose in life is to murder anyone who's not of utmost religious purity, starting with Shiites but including Brelvis, Ahmadis, Christians, Jews, Buddhists, Rosicrucians, and just about anyone else you can think of. They are currently a wholly-owned subsidiary of al-Qaeda ...


led by Naeem Bukhari.

Bukhari is once reported to have been enjugged
Don't shoot, coppers! I'm comin' out!
by a law enforcement agency several years ago. He was booked in a drug case, which never proved and was set free for want of evidence, said a law enforcement official.

Posted by: Fred || 01/15/2013 00:00 || Comments || Link || E-Mail|| [336063 views] Top|| File under: al-Qaeda in Pakistan
ANP stresses solution to problem of terrorism
[Dawn] The Awami National Party paid tribute to its late leader Bashir Ahmed Bilour at a reference held here on Saturday.

Ghulam Ahmed Bilour


... the guy who offered a $100,000 reward for bumping off the makers of a film making fun of Islam...


told participants of the reference that the sacrifice rendered by his younger brother, Bashir Bilour, should serve as a wakeup call and there should be an immediate and permanent solution to the problem of terrorism.

According to a

blurb

issued by Bacha Khan Markaz, the participants, including ANP provincial president Afrasiab Khattak, information minister Mian Iftikhar Hussain, Senator Ilyas Ahmed Bilour, CM's adviser on local government and rural development Haroon Ahmed Bilour and others praised the zeal with which late Bilour campaigned for much-needed peace on the Pakhtun soil.

Ghulam Bilour said that Bashir Bilour battled terrorism bravely and remained undeterred despite being on the hit-list of Talibs. His

liquidation

will not go in vain as he fought for peace till end of his life, he said.

Posted by: Fred || 01/15/2013 00:00 || Comments || Link || E-Mail|| [336061 views] Top|| File under: Govt of Pakistan
Attack on ANP leader: Investigators believe Taliban did it for money
[Dawn] Police

Sherlocks

have rejected the claim of outlawed Tehrik-e-Taliban Pakistain (TTP) about Saturday's attack on Awami National Party leader Bashir Khan Umarzai.

They said that the prime victim among 15 injured had a blood feud with another influential political family in his hometown Charsadda. The motive of the attack didn't seem political, they added.

"The modus operandi of the attack resembled with the ones carried by Taliban elsewhere in the country but it can't be equated with the

liquidation

s of Bashir Ahmed Bilour, Mian Rashid Hussain and other ANP leaders and workers," police said.

They said that in many cases Taliban received money from people to target their rivals. "TTP harbours criminals in Federally Administered Tribal Areas (Fata) and pays them for every act of terrorism," they said.

The officials associated with investigation said that Taliban would have received amount from the rival family for targeting Bashir Umarzai, a former provincial minister.

Several persons have been fallen in the long-drawn enmity between the two Charsadda-based influential families.

Alamzeb Khan Umarzai, an MPA of Qaumi Watan Party, was killed in April 2010 along with three other persons and his family lodged FIR against Bashir Umarzai's family.

"Their enmity is talk of the town, therefore, it was not surprising that Bashir's family nominated the family members of late Alamzeb in the FIR despite TTP's claiming responsibility for the attack," the

Sherlocks

said.

Vindicating the police's version, Provincial Minister for Information Mian Iftikhar Hussain told Dawn that TTP had a fleet of criminals, who might have been paid for the attack on Mr Umarzai.

"There is a mechanism of payment to

bully boy

s. The payment for the high-profile

liquidation

s or attacks is more than the ones wherein victims are common people.
Taliban get more money for the attacks, which draw more media attention like the

liquidation

of Bashir Bilour," Mr Hussain said.

He said that in many incidents of terrorism TTP got two benefits.

"First, through terrorist attacks,

gun-hung tough guys

give an impression that they are opposed to liberal political parties like ANP. Secondly, they act as hired assassins and receive money from the warring families," the minister said.

He said that such attacks and kidnapping for ransom were big sources of Taliban's income. "The strategy of TTP to target

politicians

and scare away people from participating in public meetings is a ploy to affect election campaign of liberal politicians," he said.

However,


a woman is only as old as she admits...


the minister said that the strategy of TTP to disrupt political process in the country would force democratically-elected parties to take action against it.

"TTP will never want ANP to get elected in the next elections because it is against its interest. TTP knows that ANP would create problems for it if elected in the elections.

Therefore, it tries to keep the party aloof from elections and get elected the candidates fielded by those parties that can't harm it," he said.

The minister said that they knew that

gun-hung tough guys

were behind all acts of terrorism but even then they were ready to hold talks with them provided they agreed to stop violence for the sake of the country.

"We are ready to forgive TTP for killing of our workers and leaders if it wants peace through talks," he said.

The minister said that Taliban had already threatened to sabotage the coming elections as they were opposed to democratic process, he said.

Most of the pro-democracy parties were not in the good books of Taliban, especially ANP, which had lost 700 of its workers and leaders while battling them, the minister said.

Posted by: Fred || 01/15/2013 00:00 || Comments || Link || E-Mail|| [336064 views] Top|| File under: TTP
Malik challenges Qadri's claim of 'four million' joining long march
[Dawn] Federal Interior Minister Rehman Malik


Pak politician, Interior Minister under the Gilani government. Malik is a former Federal Investigation Agency (FIA) intelligence officer who rose to head the FIA during Benazir Bhutto's second tenure. Malik was tossed from his FIA job in 1998 after documenting the breath-taking corruption of the Sharif family. By unhappy coincidence Nawaz Sharif became PM at just that moment and Malik moved to London one step ahead of the button men. He had to give up the interior ministry job because he held dual Brit citizenship.


on Monday challenged Tehrik-e-Minhajul Koran (TMQ) chief Tahirul Qadri's prior claims that four million people had participated in his long march from Lahore to Islamabad.

The federal interior minister further said that the number of participants in the long march could not be greater than 25,000-30,000, adding that he would inform Qadri about the actual numbers when the latter would arrive in Islamabad.

The interior minister also threatened to issue a 'white paper' against Qadri and demanded that the latter leave Islamabad on moral grounds.

He added that the Federal Investigation Agency (FIA) was probing the expenditure of the long march.

The interior minister further said that fool-proof security arrangements had been made for the long march and that the interior ministry had provided security for the long march as promised.

Malik has previously dismissed Qadri's long march as "nothing more than a blanket march" and a "

suicide kaboom

on democracy."

He has also accused the TMQ chief of attempting to derail the democratic process and postpone the upcoming general elections.

Posted by: Fred || 01/15/2013 00:00 || Comments || Link || E-Mail|| [336062 views] Top|| File under: Govt of Pakistan
Kaira says Qadri's demands are unconstitutional
[Dawn] Federal Information Minister Qamar Zaman Kaira on Monday said that demands of Tehrik-e-Minhajul Koran (TMQ) chief Allama Dr Tahirul Qadri are unconstitutional, DawnNews reported.

Speaking to a

presser

, he said Dr Qadri is neither a political force nor holds a clear agenda. "On one hand he (Qadri) talks about compliance with the constitution and on the other his demands are extra-constitutional," said Kaira.

Since his arrival in the country, Qadri keeps on changing his demands and there were reports that he was giving new charter of demands, which is beyond comprehension, said the minister.

"It seems Dr Tahirul Qadri wants to become head of the interim setup."

"Gone are the days when a foreigner was appointed as prime minister of the country, casting far-reaching implications on the future of the country," he said.

The Pakistain People's Party (PPP) leader said consultation between the two political parties regarding caretaker setup was not a bargain as Leader of the House Chaudhry Nisar represents all the opposition parties, while leader of the house represents treasury benches in the parliament.

Kaira said that not a single political party was supporting Tahirul Qadri's march because his demands were not within ambit of the constitution.

The minister, by giving references from legal and constitutional documents, said the demand of including military and judiciary in consultation process of forming the caretaker setup is unconstitutional.

Similarly, the procedure of dissolving the election commission is given in the constitution. "It is the same procedure which is used to suspend judges of the higher judiciary.....there is no other way of dismantling the election commission," he added.

Kaira sarcastically advised the TMQ chief to get ready to challenge illegibility of election candidates.

Posted by: Fred || 01/15/2013 00:00 || Comments || Link || E-Mail|| [336063 views] Top|| File under: Govt of Pakistan
Hazara Shias bury victims four days after deadly Quetta bombings
[Dawn] After braving three nights in Quetta's freezing temperatures next to their slain loved ones, the families of dozens of bombing victims ended their protest and buried the bodies amid strict security measures in a Hazara graveyard on Monday.

Relatives, friends and members of Hazara community had camped out at major intersections of the

thriving provincial capital

for last four days to protest killings of more than 100 persons in twin

suicide kaboom

s.

A total of 83 dead bodies were buried on Monday. A large number of people participated in the funeral while strict security measures were adopted during the burial. Protesters also

rolled their eyes, jumped up and down, and hollered poorly rhymed slogans real loud

against law enforcement agencies for their failure to provide protection to them.

The community ended their almost four-day demonstration Monday after the federal government accepted their demands for protection by sacking the provincial government.

Following talks by the Prime Minister Raja Pervez Ashraf with Shia leaders in the wee hours of Sunday,
President Asif Ali Ten Percent Zardari


... husband of the late Benazir Bhutto, who has been singularly lacking in curiosity about who done her in ...


invoked Article 234 of the Constitution, dismissing the provincial assembly and instating Governor Zulfikar Ali Magsi as the Chief Executive of the province.

"After holding consultations with all the stakeholders, we have decided to invoke Article 234 of the Constitution. Governor's rule is being imposed in the province and the provincial government is being dismissed," the premier had announced in front of the Hazara representatives.

Posted by: Fred || 01/15/2013 00:00 || Comments || Link || E-Mail|| [336061 views] Top|| File under: Lashkar e-Jhangvi
Indian army chief accuses Pakistan of planning deadly Kashmir incident
[Dawn] India's army chief accused Pakistain on Monday of planning a shootout along

Kashmire

's de facto border in which two Indian soldiers died, and said he had instructed commanders to respond aggressively if there is a provocation from the other side.

"The attack on January 8 was premeditated, a pre-planned activity. Such an operation requires planning, detailed reconnaissance," General Bikram Singh told a news conference in New Delhi.

"I expect all my commanders at the Line of Control to be both aggressive and offensive in the face of provocation and fire," he added.

He was speaking about an hour before commanders from both sides on the so-called Line of Control (LoC) dividing the Himalayan territory were due to hold talks to defuse tension after a week that saw two soldiers killed on each side.

Posted by: Fred || 01/15/2013 00:00 || Comments || Link || E-Mail|| [336063 views] Top|| File under: Govt of Pakistan
Amid thousands in Islamabad, Qadri gives govt hours to resign
[Dawn] Chief of the Tehrik-e-Minhajul Koran (TMQ) Dr Tahirul Qadri addressed tens of thousands of protestors in Islamabad during the early hours of Tuesday, giving the Pak government until 11 am to dissolve all assemblies and voluntarily resign.

A large crowd of supporters, by some estimates between 25,00 to 50,000, poured into the Pak capital early on Tuesday, led by Qadri, a

holy man

who many accuse of trying to sow political chaos ahead of elections.



"This president and prime minister...they are now ex-presidents and prime ministers. Their time is over. Dissolve the national and provincial assemblies by the morning. I am giving you until 11 am to step down or else the people will start making their own decisions," said Qadri

"This president and prime minister...they are now ex-presidents and prime ministers. Their time is over. Dissolve the national and provincial assemblies by the morning. I am giving you until 11 am to step down or else the people will start making their own decisions," said Qadri. "These millions of supporters have spoken. They have rejected your so-called mandate. You are no longer their representatives."

Qadri, a Pak-Canadian who returned to Pakistain last month after years in Toronto, accuses the government of corruption and incompetency, and calls for sweeping reforms to be enacted by a caretaker administration before polls.

The federal government had agreed with Qadri to hold the rally in the federal capital as long as there was no violence and crowds were kept away from the Parliament House. Arrangement had been made for the march with a makeshift stage set up at Jinnah Avenue.

However,


there's more than one way to stuff a chicken...


speaking in a more aggressive tone than any of his earlier speeches, called on his workers to shift the rally to D-Chowk, the highly sensitive area in front of the parliament and close to several international embassies and consulates.

"I will give them five minutes to transfers the stage and equipment to D-Chowk in front of the Parliament. That is where the people's revolution will take place," he said.

"The long march has ended. This is the start of a revolution," said Qadri. "Tomorrow when you wake up, and after offering Fajr prayers, I will give the inaugural address the revolution."

The

holy man

, who was addressing the crowd from behind a bullet-proof screen, urged his supporters to support him until the government gives in to his demands.

"Promise me you will not leave until I leave," he said. "Promise me you will stay until our demands are met."

In the late afternoon, security officials had told AFP that the crowd had swollen to around 50,000 people. However,


there is a theory which states that if ever anybody discovers exactly what the Universe is for and why it is here, it will instantly disappear and be replaced by something even more bizarre and inexplicable. There is another theory which states that this has already happened...


estimates differed as to the real number of protestors.

Qadri's supporters say he gives a voice to masses ruled by feudal and industrial elite incapable of redressing a weak economy, a crippling energy crisis, insurgencies and sectarian violence.

"Look what we are witnessing in our country today. We have no gas, no power, no petrol. Is this the country we aspired to? We should give Qadri a chance," said Huma Nadeem, a 20-year-old college girl, in Islamabad.

"I'll stay there until real change comes or until Tahirul Qadri asks me to go back. If I have to stay 10 years, I'll stay there," said Hafez Aamir Chishti, a

holy man

from Lahore who joined the protest march on his

cycle of violence

.
Posted by: Fred || 01/15/2013 00:00 || Comments || Link || E-Mail|| [336063 views] Top|| File under: Govt of Pakistan
International-UN-NGOs
End conditions that feed terrorism, Ban tells Security Council at day-long debate
If we all close our eyes and wish hard enough and ignore Islam, Wendy will make all the terrorism go away.


Secretary-General Ban Ki-moon today called for a focus on conditions that feed terrorism as part of a comprehensive strategy against the scourge, as he opened a debate in the Security Council that expected some 50 speakers, including several high-level national officials.

"Terrorism festers where conflicts are endemic … and where human rights, human dignity and human life are not protected and impunity prevails," Mr. Ban said in a meeting chaired by Foreign Minister Hina Rabbani Khar of Pakistan, which holds the January Presidency of the 15-member body.

Making it clear that no grievances can ever justify terrorism, the Secretary-General underlined the connection between security and development, the need for dialogue and understanding and the importance of information technology in countering messages of hate and radicalization.

"We have to drown out shrill appeals to intolerance and extremism with sound calls for compassion and moderation," he said, adding: "We have to replace the terrorist narrative with messages of peace, development and human welfare."
Posted by: tipper || 01/15/2013 17:01 || Comments || Link || E-Mail|| [336066 views] Top|| File under:
Iraq
Faced with Protests, Iraq Frees Hundreds of Detainees
[An Nahar] Iraq has freed 335 inmates in the past week, a top minister said Monday while apologizing to detainees held without charge, part of efforts to curb weeks of rallies by meeting key demands of protesters.

Prime Minister Nuri al-Maliki has alternated tough talk with offers of concessions to demonstrators amid a political crisis that has pitted him against his erstwhile government partners.

The crisis has been worsened by weeks of demonstrations against Maliki's rule in mostly-Sunni areas, with protesters alleging misuse of anti-terror laws to wrongfully hold members of their community, and claiming they were being targeted by the Shiite-led authorities.

Justice ministry officials released 178 inmates on Monday,

front man

Haidar al-Saadi said, bringing to 335 the number of detainees freed in the past week, according to Deputy Prime Minister Hussein al-Shahristani.

"I apologize in the name of the Iraqi state for any of you who were tossed in the slammer
Please don't kill me!
and kept for this period of time, and it seems later that you are innocent," Shahristani said.

"This has not only happened in Iraq, it happens in several countries. I ask all Iraqi security forces -- do not quickly arrest but concentrate on real criminals who have committed crimes against Iraqis."

Among the prisoners freed were a number of old men and women, according to an AFP journalist present for the mass release.

Officials did not provide any breakdown of the prisoners, and did not give details on how many had finished jail terms and how many had been held without charge.

"This is a good step," said Mehdi Saleh, a 42-year-old who had been held without charge in various Iraqi prisons since being arrested in 2009 in his hometown of Fallujah,
... the City of Mosques, which might have somthing to do with why it's not called Center of Prosperity or a really nice place to raise your kids...
a mostly Sunni city west of Storied Baghdad


...located along the Tigris River, founded in the 8th century, home of the Abbasid Caliphate...


"We were really desperate to be released," he said.

Of four detainees and relatives of inmates interviewed by AFP, all said they were from Sunni-majority cities and towns.

Anti-government rallies have been ongoing since December 23 in mostly Sunni areas of Iraq, with the longest-running of the protests blocking off a key highway linking Storied Baghdad to Jordan and Syria.

Maliki has threatened to direct security forces to intervene in the protests, which were sparked by the December 20 arrest of at least nine guards of Sunni Finance Minister Rafa al-Essawi.

Essawi is a leading member of the secular Sunni-backed Iraqiya bloc that has urged Maliki to quit although it is a member of his unity government.

Iraq is due to hold provincial elections in April, a key barometer of support for Maliki and his opponents ahead of national polls next year.

Posted by: Fred || 01/15/2013 00:00 || Comments || Link || E-Mail|| [336067 views] Top|| File under: Govt of Iraq
Israel-Palestine-Jordan
Jordan sets up office to deal with refugees
AMMAN - Jordan has set up an office affiliated with its interior ministry to deal with the influx of Syrian refugees fleeing their country's civil war. The kingdom has sheltered about 300,000 Syrians who escaped the 22-month conflict. But its single refugee camp in Zaatari has had scores of problems, including recent flooding, flimsy tents and miserable conditions.

The state Petra news agency said Monday that Maj. Gen Mohammed Al Zawahreh will head the new refugee office.

The report came as the UN refugee agency's representative to Jordan, Andrew Harper, said 822 Syrians crossed overnight into Jordan. Harper says about 12,000 Syrians entered the country during the first two weeks of January.

Meanwhile, Gulf Arab states are providing $15 million in aid and trailers to help Zaatari refugees cope with winter weather.
Posted by: Steve White || 01/15/2013 00:00 || Comments || Link || E-Mail|| [336061 views] Top|| File under:
Israel investing in disputed West Bank sites
JERUSALEM - Israel is advancing a plan to invest in places it considers part of its national heritage, including nine West Bank sites, the government said Monday in an announcement that could appeal to hard-line voters a week ahead of elections. It triggered an angry Palestinian response.


Everything triggers an angry Paleo response...

Israeli Cabinet Secretary Tzvi Hauser said Israel is adding handicapped access to the Tomb of the Patriarchs, a sensitive site in the West Bank city of Hebron sacred to both Jews and Muslims.

The U.S. objected to Israel's initial 2010 announcement that it would label the shrine an Israeli heritage site, charging it impeded peace efforts.


The other jihad, the one to erase any Jewish historical connection to the land.

Palestinian protesters clashed with Israeli troops in Hebron then, and Palestinian President Mahmoud Abbas warned the move could spark a religious war.

Nour Odeh, a spokeswoman for the Palestinian Authority, called on the international community to condemn the latest Israeli announcement. "The Tomb of the Patriarchs is a Palestinian site, and the Palestinian Authority is the only one in charge of making any changes to it," Odeh said Monday.


Seems like the Israelis outvote you...

With elections set for next week, Prime Minister Benjamin Netanyahu appears likely to win another term, but his party has been losing seats to a hard-line religious-nationalist faction. The timing of the announcement hinted that he was trying to win back his traditional hawkish voters.

Hauser said Israel has an obligation to renovate the sites, and it is not related to politics.

"You can't change history. Many sites of the Bible took place in Judea and Samaria," said Hauser, using the biblical term for the West Bank. "As long as we're in the territory, it's our national and human moral obligation to take care of and preserve these sites."

Other plans include renovating the West Bank site of Tel Shilo, where Jewish tradition holds the Israelite tabernacle once stood, and possibly building a replica of the tomb of King Herod at the Herodion, a hilltop site near the West Bank town of Bethlehem. Archeologists believe it was the burial site of the Jewish proxy ruler who controlled the Holy Land under imperial Roman occupation two millennia ago.

Under the program, Israel has budgeted about $107 million to invest in about 300 cultural sites and other ventures, including renovating Israeli archaeological sites, digitizing archives and building a museum dedicated to famed physicist Albert Einstein.
Posted by: Steve White || 01/15/2013 00:00 || Comments || Link || E-Mail|| [336062 views] Top|| File under:
Turkish Lawyers to look for evidence of war crimes in Gaza
A group of lawyers from Turkey went to the Gaza Strip in order to gather evidence of war crimes committed by the Israeli army against the people of Gaza, Anadolu agency reported on Monday.

Lawyers from Turkey will cooperate with lawyers from Egypt and Saudi Arabia as part of an international committee set up to investigate any crimes committed by the Israeli army.


Are they going to investigate war crimes committed by Hamas?

By definition Hamas cannot commit crimes of any sort against those sons of pigs and monkeys, so what's to investigate?
Posted by: Steve White || 01/15/2013 00:00 || Comments || Link || E-Mail|| [336061 views] Top|| File under:
Ban Ki-moon renews call for Israel to stop settlement activities
UN Secretary General Ban Ki-moon on Monday asked the Israeli government to rescind plans for new settlements in the West Bank's E1 area, where Palestinians demonstrating against the construction were evacuated, dpa reported.


Fortunately, no one listens to him...

"Israeli settlements in the West Bank are illegal under international law," Ban said. "The secretary general repeats his call that any such settlement plans for E1 must be rescinded."

Ban said Palestinians have the right to protest the settlements if their actions are peaceful, and he called for Israel to respect that right.

"In this particularly difficult period for the region, all concerned should make serious efforts towards creating the conditions for a resumption of meaningful peace negotiations and to protect the future of the peace process, which is in danger," Ban said.

Israeli police evicted the protest camp on Sunday. E1 lies between East Jerusalem and the Jewish settlement of Ma'aleh Adumim, where Israel has announced controversial building plans despite massive international opposition.
Posted by: Steve White || 01/15/2013 00:00 || Comments || Link || E-Mail|| [336061 views] Top|| File under:
Syria-Lebanon-Iran
Syria State Media Slams Brahimi as 'Aging Tourist'
[An Nahar] Syria's official media lashed out at U.N.-Arab League


...an organization of Arabic-speaking states with 22 member countries and four observers. The League tries to achieve Arab consensus on issues, which usually leaves them doing nothing but a bit of grimacing and mustache cursing...


peace envoy Lakhdar Brahimi on Monday, denouncing him as an "aging tourist" after his criticism of
Hereditary President-for-Life Bashir Pencilneck al-Assad


Lord of the Baath...


's peace plan.

The latest attack on the veteran Algerian diplomat follows stinging criticism by the regime and its media since Brahimi last week termed the plan announced by Assad as "perhaps even more sectarian, more one-sided" than previous initiatives.

"Lakhdar Brahimi is like an aging tourist traveling for pleasure to capital cities across the world," said Syria's official newspaper Al-Thawra.

"He has done nothing but try to make political settlements for Syria's crisis fail."

Al-Thawra criticized the envoy for not denouncing Syrian rebels, which the regime terms "armed terrorist groups".

"If he doesn't have a solution, he'd better leave the Syrians alone," the paper said.

The ruling party mouthpiece al-Baath also targeted Brahimi.

"He tries to choose on behalf of the people which parties to engage with in the settlement," it said referring to Brahimi's frequent suggestions that the solution to the conflict remained in the hands of the Syrian people.

In "three brief visits to Damascus


...Capital of the last overtly fascist regime in the world...


... he has not visited other Syrian provinces in order to hear the opinion of different kinds of people," al-Baath said, adding that the diplomat "has enough" just speaking to U.S. ambassador Robert Ford.

Posted by: Fred || 01/15/2013 00:00 || Comments || Link || E-Mail|| [336061 views] Top|| File under: Govt of Syria
Syria PM to Visit Ally Iran
[An Nahar] Syrian Prime Minister Wael al-Halaqi visits on Tuesday Iran, his country's key regional ally, a week after Syrian rebels freed 48 Iranians held hostage for more than five months, the foreign ministry said.

"The Syrian prime minister, leading a high-ranking political and economic delegation, arrives in Tehran tomorrow," foreign ministry

front man

Ramin Mehmanparast was quoted by the ISNA news agency on Monday.

He did not provide further details about the visit.

Halaqi's trip comes as an air strike on a rebel town near Damascus


...The place where Pencilneck hangs his brass hat...


killed 13

women and kiddies

on Monday, a watchdog said, fueling international calls for a war crimes probe into the nearly two-year Syrian conflict.

On Thursday, Iranian Foreign Minister Ali Akbar Salehi urged Middle East nations to promote a solution for Syria's conflict that excludes "foreign intervention," after talks in Cairo with Egyptian leaders.

The renewed statement of Tehran's position on its key ally came as fighting dragged on in Syria, where more than 60,000 people have been killed since March 2011, according to a U.N. estimate.

It also came a day after the Damascus regime freed more than 2,100 of its detainees in exchange for 48 Iranians the Syrian rebels had been holding for more than five months.

Iran has repeatedly advocated a political solution and dialogue between the government and opposition groups to end the Syrian crisis and in October Salehi gave Syria peace envoy Lakhdar Brahimi a six-point plan to end the crisis.

Tehran is committed to the survival of Syrian
Hereditary President-for-Life Bashir Pencilneck al-Assad


Light of the Alawites...


and his regime.

It has supplied financial aid and admitted to sending Revolutionary Guards military advisers to Damascus, but does not consider that "foreign" interference on its part.

Posted by: Fred || 01/15/2013 00:00 || Comments || Link || E-Mail|| [336063 views] Top|| File under: Govt of Syria
U.N. Security Council to Meet on Syria This Month
[An Nahar] The five permanent members of the U.N. Security Council are set to discuss the deteriorating situation in Syria at a meeting at the end of January, a Russian diplomat said Monday.

Russia's Deputy Minister of Foreign Affairs, Mikhail Bogdanov, told the Interfax news agency that the meeting is likely to take place as Lakhdar Brahimi, the U.N.'s peace envoy to Syria, presents a new report on the situation in the country.

Bogdanov said the meeting would be held "before the end of January, around the 25th, 26th, 27th."

Although he did not go into details of the participants, he said a ministerial meeting was unlikely.

"It will be on a vice minister level," he said.

Posted by: Fred || 01/15/2013 00:00 || Comments || Link || E-Mail|| [336062 views] Top|| File under: Govt of Syria
IRGC Deputy commander confirms Iran's major general did not visit Egypt
And there's no confirmation like a IRGC deputy commander's confirmation.

Deputy Commander in Chief of Islamic Revolution Guard Corps (IRGC), Brigadier General Hossein Baloney Salami has recently said that the news about Iranian major general Qassem Soleimani's visit to Egypt is not true, Fars reported. Salami made the remarks speaking at the press conference held this morning.

Last week, Al Ahram reported that the Egyptian presidency has strongly denied a UK newspaper claim that the president's assistant for foreign relations met a senior Iranian intelligence official in Cairo.

The Times newspaper said on 8 January 2013 that the two met while Suleimani was in Cairo for two days.

The office of Egyptian President Mohamed Morsi's assistant for foreign affairs, Essam El-Haddad responded robustly, pointing to "the inaccuracy of the whole story" and categorically denying "these fabrications."

The Times report described the aim of the claimed visit as "sending a message to America."

El-Haddad expressed anger at the report. He said in an official statement Friday, issued through the Egyptian Embassy in London, that Mr Suleimani never entered Egypt.

"We are concerned that a respectable news outlet such as The Times would fail to uphold basic journalistic standards. The Times chose not to solicit a reaction from the [Egyptian] presidency, Dr El-Haddad's office or the Foreign Ministry," the statement went on to say.

The Times claimed that the Iranian security official visited Egypt just after Christmas.
Posted by: Steve White || 01/15/2013 00:00 || Comments || Link || E-Mail|| [336065 views] Top|| File under:
IAEA delegation to visit Tehran on Wednesday
The IAEA delegation will visit Tehran on Wednesday, Iran's Foreign Ministry Spokesman Ramin Mehmanparast said, speaking live on Iranian television, IRINN reported. According to Mehmanparast, one of the Deputy head of IAEA will be the one visiting Iran.

Recently, chief of the IAEA Yukiya Amano said he is not optimistic about talks with Iran next week on getting access to Parchin military complex in Iran.

"The outlook is not bright," Yukiya Amano, director general of the International Atomic Energy Agency, said in Tokyo. He was referring to talks to be held next week on getting access to the Parchin military base and officials involved in Iran's nuclear programme.
Posted by: Steve White || 01/15/2013 00:00 || Comments || Link || E-Mail|| [336062 views] Top|| File under:
Assad summering on Russian yacht
RIYADH, Saudi Arabia, Jan. 14 (UPI) -- Syrian President Bashar Assad and his family have been hiding living on a warship, with security provided by Russia, intelligence sources told a Saudi newspaper.

An Al-Watan report Monday says the family and Assad aides are residing on the ship in the Mediterranean Sea and that he travels to Syria by helicopter to attend official meetings and receptions. Otherwise, he cowers stays on the warship, the sources told the Arabic language newspaper.

When he flies to his embattled country, the president lands at undisclosed locations and is transported to the presidential palace under heavy guard, the sources said.

The Russian-guarded warship provides a safe environment for Assad, who has lost confidence in his own security detail, the report said.
Assad's presence on the warship suggests he has been granted political asylum by Russia but there has been no official comment from Moscow, the newspaper said. The circumstances reinforce Russian Foreign Minister Sergei Lavrov's comment Sunday that Assad's removal from power is "impossible to implement," the newspaper said.


Not without a torpedo or limpet mine...

Assad's presence on the ship could be a sign of looming negotiations on the conflict in Syria, the report said.

"It is necessary to make everybody, including the opposition, which is still categorically denying any dialogue, to sit down at the negotiating table, Radio Free Europe Radio Liberty quoted Lavrov as saying during a visit to the Ukraine.
Posted by: Steve White || 01/15/2013 00:00 || Comments || Link || E-Mail|| [336062 views] Top|| File under:
Terror Networks
Obama offers rewards for tips on Kony, others
President Obama authorized money rewards Monday for tips leading to the capture of "foreign nationals accused by international criminal tribunals of atrocity-related crimes, and of individuals involved in transnational organized crime."

The top target: African warlord Joseph Kony.

"This powerful new tool can be used to help bring to justice perpetrators of the worst crimes known to human kind," Obama said in a statement. "This includes individuals such as Joseph Kony and other leaders of the Lord's Resistance Army (LRA), as well as certain commanders of M23 and the Democratic Forces for the Liberation of Rwanda (FDLR)."

From the Associated Press:

"The Rewards for Justice program, established in 1984, gives the secretary of state the authority to offer a reward for information leading to the arrest or conviction of anyone who plans, commits or attempts international terrorist acts. The new law allows the State Department to publicize and pay rewards for information about people involved in transnational organized crime or foreign nationals wanted by any international criminal tribunal for war crimes or genocide.

"Kony, who is wanted by the International Criminal Court for heinous attacks in multiple countries, will be the top target of the expanded law, administration officials said. Kony and his ruthless guerrilla group, the Lord's Resistance Army, are responsible for a nearly three-decade campaign of terror in Central Africa that has been marked by child abductions and widespread killings."
Posted by: tipper || 01/15/2013 16:54 || Comments || Link || E-Mail|| [336062 views] Top|| File under:
Who's in the News
50
[untagged]
9
Govt of Pakistan
4
al-Qaeda in North Africa
4
Govt of Syria
2
al-Qaeda in Arabia
1
Lashkar e-Jhangvi
1
TTP
1
al-Qaeda in Pakistan
1
al-Shabaab
1
Arab Spring
1
Govt of Iraq
Bookmark
E-Mail Me
The Classics
The O Club
Rantburg Store
The Bloids
The Never-ending Story
Thugburg
Gulf War I
The Way We Were
Bio
Merry-Go-Blog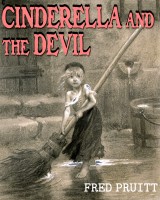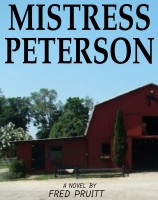 On Sale now!


A multi-volume chronology and reference guide set detailing three years of the Mexican Drug War between 2010 and 2012.

Rantburg.com and borderlandbeat.com correspondent and author Chris Covert presents his first non-fiction work detailing the drug and gang related violence in Mexico.

Chris gives us Mexican press dispatches of drug and gang war violence over three years, presented in a multi volume set intended to chronicle the death, violence and mayhem which has dominated Mexico for six years.
Click here for more information


Meet the Mods
In no particular order...


Steve White
Seafarious
tu3031
badanov
sherry
ryuge
GolfBravoUSMC
Bright Pebbles
trailing wife
Gloria
Fred
Besoeker
Glenmore
Frank G
3dc
Skidmark



Better than the average link...



Rantburg was assembled from recycled algorithms in the United States of America. No trees were destroyed in the production of this weblog. We did hurt some, though. Sorry.
3.238.118.27

Help keep the Burg running! Paypal: