Africa North
Hillary Clinton 'will testify about Benghazi consulate security shambles' despite health issues
Hillary Clinton will testify in front of Congress about the terrorist attack on the American consulate in Benghazi, Libya - despite receiving a concussion and being hospitalized for a blood clot, it was revealed on Thursday.

The Secretary of State cancelled appearances before the Senate Foreign Relations Committee and the House Foreign Affairs Committee after she fainted and hit her head on December 9. She sent two aides to testify in her place.

The Washington Post reports that Clinton 'remains committed' to appearing in front of the Congressional committees, though no date has been set. The new House Foreign Affairs Committee chairman, Rep Edward Royce, said the government accountability report on the attack points to 'an unacceptable failure of leadership' leading up to the attack, according to the Post. Some Senate Republicans have threatened to block the confirmation of Sen John Kerry, Clinton's successor as Secretary of State, until Clinton testifies.

Clinton, 65, was released from a New York City hospital on Wednesday, days after doctors discovered a blood clot between her skull and her brain. Her physicians say she suffered no stroke or neurological damage as a result of the clot. She is expected to make a full recovery.


Posted by: Pappy || 01/04/2013 00:00 || Comments || Link || E-Mail|| [6486 views] Top|| File under:
Arabia
Saleh to Get Treatment in Saudi
[An Nahar] Yemen's former president President-for-Life Ali Abdullah Saleh


... Saleh initially took power as a strongman of North Yemen in 1977, when disco was in flower, but he didn't invite Donna Summer to the inauguration and Blondie couldn't make it...


is to travel to Soddy Arabia


...a kingdom taking up the bulk of the Arabian peninsula. Its primary economic activity involves exporting oil and soaking Islamic rubes on the annual hajj pilgrimage. The country supports a large number of princes in whatcha might call princely splendor. When the oil runs out the rest of the world is going to kick sand in their national face...


for medical treatment, diplomatic sources said Thursday, as his opponents called for him to be kept out of politics ahead of a stalled national dialogue.

"One week ago, Saleh applied for a visa to receive medical treatment in Saudi Arabia. There is Saudi approval for the request," a diplomat said.

Diplomatic sources said the former president had received a visa to continue his treatment in

Italia

one month ago, but that he did not travel out of fear of possible prosecution on human rights


One man's rights are another man's existential threat.


charges.

Saleh's supporters and troops have been accused of killing hundreds of protesters during the 2011 uprising against his 33-year rule.

In June the same year, he was

maimed

in a

kaboom

that targeted his palace in Sanaa and was flown to Saudi Arabia for treatment.

After signing a November 2011 transfer of power deal, he returned to Yemen where he has continued to lead his General People's Congress party. Under the terms of the agreement, he enjoys immunity from prosecution in Yemen.

"Saleh prefers Saudi doctors," a source from his party told AFP. "A metallic rod will be removed from his leg and he will also undergo plastic surgery."

Saleh's opponents have been calling for his ouster as head of the GPC and for him to be kept out of politics ahead of a promised national dialogue that had been due to start in November.

Posted by: Fred || 01/04/2013 00:00 || Comments || Link || E-Mail|| [6461 views] Top|| File under: Arab Spring
Britain
Al-Qaeda suspect accused over plot to bomb the New York subway is extradited to U.S. by British
Police in Britain have extradited a terror suspect to the United States to face charges that he took part in an alleged al-Qaeda plot to detonate explosives on the New York City subway system in the biggest plot since the September 11 attacks.

Authorities handed Abid Naseer, 26, over to U.S. authorities on Thursday.

Prosecutors want Naseer to stand trial in the U.S. for his alleged role in a terror campaign that would have struck targets in Britain and Norway as well as New York.

Pakistani-national Naseer was arrested in the U.K. in 2010 after being indicted in the U.S. on terrorism charges. He has been fighting his extradition since then.

U.S. prosecutors told a British court hearing his extradition case two years ago that they plan to prove that Naseer collected bomb ingredients, conducted reconnaissance and communicated with al-Qaeda operatives.

The alleged activities were part of the foiled New York plot and another plot to bomb a shopping area in the northern English city of Manchester.

Naseer had been originally arrested on suspicion of terrorism in 2009. He was one of 12 men held in Manchester, but the men were later released because of a lack of evidence and a severely compromised investigation.



This article starring:
Abid Naseer
Posted by: tipper || 01/04/2013 06:09 || Comments || Link || E-Mail|| [6500 views] Top|| File under:
Caribbean-Latin America
Hugo Chavez battles lung infection in Cuba hospital
No new news but it does give us a chance to run the vulture pic again...


Q. how do you get medical treatment in Cuba?
A. Grab a taxi because all the doctors are taxi drivers.
Venezuela's President, Hugo Chavez, is suffering from "complications" brought on by a "severe lung infection" which developed after surgery, officials say.

Mr Chavez, 58, had his fourth operation for cancer in Cuba on 11 December and then developed a respiratory infection.

In a statement from Caracas, Information Minister Ernesto Villegas said the infection had "led to a respiratory insufficiency".

Mr Chavez is due to be sworn in for another term in office on 10 January.

"[Mr] Chavez has faced complications as a consequence of a severe lung infection," said Mr Villegas.
Posted by: tipper || 01/04/2013 07:57 || Comments || Link || E-Mail|| [6471 views] Top|| File under:
China-Japan-Koreas
Cheonan Sinking 'Was Revenge for Refusing Aid'
North Korea sank the Navy corvette Cheonan and shelled Yeonpyeong Island in 2010 in protest against Seoul's refusal to provide economic aid, a senior Cheong Wa Dae official here claimed Wednesday.

The official told reporters the Lee Myung-bak administration attempted several times to arrange a summit with North Korean leader Kim Jong-il but was unwilling to pay the price the North demanded. Incensed, the North then sank the ship and shelled the island.

The claims from the outgoing administration came a day after North Korean leader Kim Jong-un struck an unusually conciliatory note in his New Year's address and are being read as a warning for the incoming government not to be taken in by his rhetoric.

"The Lee administration has met several times with North Korean officials to discuss a summit," the official said. "But North Korea demanded tens of thousands of tons of rice and fertilizer in exchange and we refused."

North Korea wanted some US$500-600 million worth of rice and fertilizer aid, he said. The official did not say whether Pyongyang also wanted cash.

"The watershed moment in inter-Korean relations was the sinking of the Cheonan in March of 2010," he said. Talks were held even after the sinking, but North Korea refused to admit it was behind the attack, the official added.

President Lee Myung-bak in a speech on Aug. 15, 2009 said the South was ready to start talks with North Korea "any time and at any level." A week later, a North Korean delegation visited Seoul for the funeral of former President Kim Dae-jung, who held a landmark summit with Kim Jong-il in 2000.

The North Korean delegation told Lee that Pyongyang was willing to hold a summit. In October that year, presidential Chief of Staff Yim Tae-hee held a secret meeting in Singapore with Kim Yang-gon, the director of the North Korean Workers Party's United Front Department. The North Koreans again demanded $500 million worth of rice and fertilizer aid. Additional talks behind the scenes were held in the border town of Kaesong on Nov. 7 and 14 of that year, but ended without progress.

"At the time, Won Tong-yon, a ranking member of the Asia-Pacific Peace Committee, even presented a rough draft of a summit agreement, which contained demands for tens of thousands of tons of rice and fertilizer, and we couldn't accept that," a source said.

Another source said if Seoul had agreed to provide the aid, the North would have demanded cash at every step of the process until the summit took place.

In January 2010, after the secret contacts ended and North Korea realized that it was impossible to extract any aid from Seoul, it vowed to launch a "holy retaliatory war" against the South and fired multiple artillery rounds at the Northern Limit Line, a de facto maritime border on the West Sea.

Two months later, on March 26, the North sank the Cheonan, and in November it shelled Yeonpyeong Island. "The government could not improve relations with the North by excusing its attacks on the Cheonan and Yeonpyeong Island," a high-ranking government official here said.
Posted by: Steve White || 01/04/2013 00:00 || Comments || Link || E-Mail|| [6485 views] Top|| File under:
Did Pudgy's Wife Have a Baby?
North Korea has released a photo of leader Kim Jong-un and his wife Ri Sol-ju at a performance celebrating the New Year on Tuesday.

In the photo, Ri has a flat tummy while she was heavily pregnant as late as Dec. 21. The state media have been silent on whether has given birth since.


Nork doctors are trying to figure out how to keep the kid's head from swivelling 360 degrees.
Posted by: Steve White || 01/04/2013 00:00 || Comments || Link || E-Mail|| [6459 views] Top|| File under:
Europe
Bulgarian police closing in on Burgas bomb suspect?
Bulgarian police claim to have identified one of a trio of terrorists involved in the bombing of a tour bus in the country, which killed five Israelis and the Bulgarian driver last year. According to the Bulgarian daily 24 Chasa, police are still searching for the suspect and have not released his name.

The six were killed near the resort town of Burgas when the bus they were boarding outside the airport exploded on July 18. Over 30 others were wounded in the bombing, which Israel blamed on Hezbollah.

The suspect acted with the bomber, known under the alias Jacque Felipe Martin, as well as another accomplice, known under the alias Ralph William Rico. The true identities of Martin and Rico have not yet been revealed.

All three suspects used phony driving licenses from Michigan during their stay in Bulgaria, reported 24 Chasa. Investigators suspect there may have been a fourth or fifth accomplice.

Bulgarian police maintain that all those involved were foreigners, but hesitate to blame Hezbollah without solid evidence. They have not yet made any arrests in the case and the investigation has gone slowly. In November, a top Interpol official said the lack of progress in the investigation was "abnormal."
Posted by: ryuge || 01/04/2013 00:00 || Comments || Link || E-Mail|| [6467 views] Top|| File under:
The Grand Turk
U.S. troops arrive in Turkey; rebels battle for airport in Syria
U.S. troops arrived in Turkey on Friday to man Patriot missile defense batteries near the Syrian border, according to Turkish state media.

Syria has previously launched Scud missiles at cities near the Turkish border in a desperate bid to extend its firepower.

In response, the U.S., Germany and the Netherlands deployed Patriot air defense missiles to the border region to intercept any Syrian ballistic missiles. The missiles and troops will be under the overall control of NATO, but the missiles will be operated by U.S. forces.

A group of 27 U.S. troops landed in Gaziantep, Turkey, where they will survey the Patriot deployment, according to Turkish state news agency, Anadolu. U.S. officials did not release any information about the troops arrival, but had said last month that forces will be deployed to Turkey.

"We've made very clear to them that were going to protect countries in this region," Defense Secretary Leon Panetta said last month. "We have to act to do what we have to do to make sure that we defend ourselves and make sure that Turkey can defend itself."

The fight for the helicopter airport

Taftenaz airbase in northern Syria has been a deadly thorn in the side of rebels for months, which they have not yet been able to remove. Free Syrian Army fighters for the third day tried to wrest control of the helicopter airbase from government forces.

If successful, it would shut down President Bashar al-Assad's military helicopter pads and diminish his airstrikes in the region.
Posted by: tipper || 01/04/2013 03:32 || Comments || Link || E-Mail|| [6495 views] Top|| File under:
India-Pakistan
JC submits report on Osama bin Laden to PM
[Dawn] A Pakistain judicial commission submitted findings Thursday from its investigation into how the late Osama bin Laden


... who doesn't live anywhere anymore...


lived in the country undetected for years until his killing by US special forces, officials said, but the report might never be revealed.

The commission was appointed 18 months ago, in what was welcomed as a chance to get to the bottom of one of the most embarrassing episodes in Pak history, but its findings could remain classified.

The government set up the five-member panel after US Navy SEALs conducted a secret raid on a compound in the garrison city of Abbottabad


... A pleasant city located only 30 convenient miles from Islamabad. The city is noted for its nice weather and good schools. It is the site of Pakistain's military academy, which was within comfortable walking distance of the residence of the late Osama bin Laden....


on May 2, 2011, killing bin Laden without informing Islamabad until afterwards.

The Parliament demanded an independent investigation into how bin Laden had been able to hide and whether there was any government or military collusion.

The commission's chairman, retired judge Javed Iqbal, submitted the report to Prime Minister Raja Pervez Ashraf on Thursday, a statement from Ashraf's office said.

Pak officials say Ashraf will decide whether to keep the report classified or make it public, but observers have said they expect little of substance to be revealed.

The commission interviewed senior civilian and military officials and the three widows of bin Laden before they were deported to Soddy Arabia


...a kingdom taking up the bulk of the Arabian peninsula. Its primary economic activity involves exporting oil and soaking Islamic rubes on the annual hajj pilgrimage. The country supports a large number of princes in whatcha might call princely splendor. When the oil runs out the rest of the world is going to kick sand in their national face...


in April last year.

Pak-US ties drastically deteriorated over the bin Laden raid, which prompted accusations of incompetence or complicity against the military.

Relations slumped to a fresh low after botched US air strikes killed 24 Pak soldiers in November 2011, but diplomats say the relationship improved after Pakistain re-opened its Afghan land crossings to NATO


...the North Atlantic Treaty Organization. A cautionary tale of cost-benefit analysis....


goods after a seven-month suspension.

Posted by: Fred || 01/04/2013 00:00 || Comments || Link || E-Mail|| [6474 views] Top|| File under: Govt of Pakistan
Taliban's truce offer: Army advises govt to thrash out strategy
[Dawn] Although the army generals will discuss the banned Tehrik-e-Taliban Pakistain's (TTP) 'peace offers' at a corps commanders' meeting to be held on Friday, they want the

politicians

hip to formulate a response to the

cut-thoat

s' suggestion for a ceasefire.

"It is for the government to decide whether or not to hold dialogue with the

cut-thoat

s. We are continuing with our operations geared towards eliminating terrorism," a senior military officer told Dawn on Wednesday.

He said that although the offer was yet to be fully dissected it could be a tactical move by the

cut-thoat

outfit given its timing and the conditions that had been set.

"Political leaders should capitalise on the situation," he said and referred to pressure on the terrorist group generated by the army's counter-terrorism operations.

Militant leaders in back-to-back statements sent to the media last week offered a ceasefire if the government 'adopted Shariat after changing the Constitution, revised foreign policy and ended its engagement with the war on terror in Afghanistan'.

TTP chief Hakimullah Mehsud, while confirming the truce proposal, has refused to disarm.

The army doubts the seriousness of the offers and sees the move as an attempt to ward off pressure, but at the same time it is shying away from rejecting them outright because of apprehensions that it may be criticised for not latching on to the 'offers' by those believing that the truce offer could provide a break in the violence unleashed by the TTP.

The reluctance to take a final decision on the offer partly stems from the past record of peace deals with Taliban, most of which -- Shakai (March 2004), Sararogha (February 2005), Miranshah
... headquarters of al-Qaeda in Pakistain and likely location of Ayman al-Zawahiri. The Haqqani network has established a ministate in centered on the town with courts, tax offices and lots of madrassas...
(September 2006), Khyber (September 2008) and Swat

...a valley and an administrative district in the Khyber Pakhtunkhwa Province of Pakistain, located 99 mi from Islamabad. It is inhabited mostly by Pashto speakers. The place has gone steadily downhill since the days when Babe Ruth was the Sultan of Swat...
(April and May 2008) -- ended in failure.

Except for the two Swat deals, which had some involvement of the ANP, the rest had been directly negotiated by the army.

Other than the poor track record of the peace deals, the dilemma for any (government) negotiator is deciding on the final goal, agenda of the talks and, importantly, whom to negotiate with. The TTP is not a unified entity; it's rather an umbrella organization comprising various

cut-thoat

groups, the officer said.

The first offer came from Asmatullah Muavia, a

cut-thoat

coming with Lashkar-e-Jhangvi


... a 'more violent' offshoot of Sipah-e-Sahaba Pakistain. LeJ's purpose in life is to murder anyone who's not of utmost religious purity, starting with Shiites but including Brelvis, Ahmadis, Christians, Jews, Buddhists, Rosicrucians, and just about anyone else you can think of. They are currently a wholly-owned subsidiary of al-Qaeda ...


background and currently operational head of Al Qaeda in Pakistain, while the second one was made by Hakimullah Mehsud.

"Whom should we talk to?," the military officer asked.

It is not new for the army to pass the buck to

politicians

hip. A national consensus appeared to be emerging in October for a decisive push against

gunnies

after the attack on Malala Yousufzai, but at that time too the military said it was for the

politicians

to decide about an operation in North
Wazoo and all of a sudden the consensus dissipated. A new 'army doctrine' framed in 2011 had identified the warfare being conducted by the TTP and other

cut-thoat

groups as the biggest threat to national security.

Chief of Army Staff Gen Ashfaq Parvez Kayani


... four star general, current Chief of Army Staff of the Mighty Pak Army. Kayani is the former Director General of ISI...


had articulated the new doctrine in his well-known independence night speech at Kakul. "No state can afford a parallel system or a

cut-thoat

force," he said at the premier military training academy.

He also called for clarity on dealing with the threat of terrorism, warning that "otherwise, we'll be divided and taken towards a civil war. Our minds should be clear on this".

The ANP, which lost Bashir Bilour in a

suicide kaboom

on Dec 22 and has borne the brunt of TTP strikes against secular parties, has cautiously welcomed the talks offer.

Interior Minister Rehman Malik


Pak politician, Interior Minister under the Gilani government. Malik is a former Federal Investigation Agency (FIA) intelligence officer who rose to head the FIA during Benazir Bhutto's second tenure. Malik was tossed from his FIA job in 1998 after documenting the breath-taking corruption of the Sharif family. By unhappy coincidence Nawaz Sharif became PM at just that moment and Malik moved to London one step ahead of the button men. He had to give up the interior ministry job because he held dual Brit citizenship.


has shown government's inclination to consider the offer made by Hakimullah.

Posted by: Fred || 01/04/2013 00:00 || Comments || Link || E-Mail|| [6487 views] Top|| File under: Govt of Pakistan
Mullah Nazir's death a 'major development': US
[Dawn] The Pentagon welcomed reports Thursday that a prominent Pak warlord was killed in a drone strike, saying his death would represent a "major development."

Local officials in Pakistain said Mullah Nazir, the main

orc

commander in South

Wazoo

, was taken out when an unmanned US aircraft fired two missiles at his vehicle.

But a Pentagon

front man

could not confirm the account.

"If the reports are true, then this would be a significant blow, and would be very helpful not just to the United States but also to our Pak partners,"

front man

George Little told

news hound

s.

Nazir sent

bully boyz

to Afghanistan to wage war on NATO


...the North Atlantic Treaty Organization. A cautionary tale of cost-benefit analysis....


-led troops and operated out of the tribal zone where

faceless myrmidons

linked to the Taliban and al Qaeda have bases on the Afghan border.

Pak officials said the drone strike on Wednesday killed Nazir and five of his loyalists, including two senior deputies.

Nazir, one of the highest-profile drone victims in recent years, had a complicated relationship with the Pak government, having agreed to a peace deal with Islamabad in 2007. Pak officials had hoped he could counter Pak Taliban

bully boy

s.

He was understood to be close to the Al-Qaeda-linked Haqqani network, a faction of the Afghan Taliban blamed for some of the most high-profile attacks in Kabul and elsewhere in Afghanistan in recent years.

"This is someone who has a great deal of blood on his hands," Little said. "This would be a major development."

Washington has long urged Islamabad to crack down on the Haqqani network without success.

Posted by: Fred || 01/04/2013 00:00 || Comments || Link || E-Mail|| [6465 views] Top|| File under: al-Qaeda in Pakistan
Iraq
Governor Blames Iraq PM-Linked Unit for Shooting
[An Nahar] A senior Sunni politician on Thursday blamed Iraq's anti-terror forces, which report directly to Prime Minister Nuri al-Maliki's office, for the shooting of his young nephew the previous day.

The remarks from Atheel al-Nujaifi, governor of the northern province of Nineveh, threaten to further raise political and sectarian tensions with Maliki's Shiite-led government, which has already been grappling with days of protests by the country's Sunni minority.

"This anti-terrorist brigade, we call it the golden brigade, in

djinn-infested Mosul

, opened fire on the car and killed the young boy in public, in front of everybody," Nujaifi told AFP.

Iraq's anti-terror brigade reports directly to Maliki's office of the commander in chief, rather than the interior or defense ministries, a set-up that has drawn sharp criticism from the premier's political opponents.

An official in the brigade, speaking on condition of anonymity
... for fear of being murdered...
, insisted that the forces "did not have any missions inside

djinn-infested Mosul

" at the time of the shooting. He declined to give further details.

Nujaifi, however, alleged that the soldiers had followed the car because it had cut in front of their convoy on

djinn-infested Mosul

's streets, and then opened fire.



Abdulrahman, aged 10, was killed by gunfire on Wednesday, police and medics said

"They followed the car, and they opened fire with no regard," he said. "The young boy was in the car with his brothers and the driver, returning from school."

Abdulrahman, aged 10, was killed by gunfire on Wednesday, police and medics said, but the precise circumstances of the shooting were not immediately clear.

He was the son of Khaled al-Nujaifi, an army colonel and chief bodyguard to Iraqi parliament speaker Osama al-Nujaifi, both of whom are the governor's brothers.

Atheel al-Nujaifi's comments threaten to further inflame tensions between Maliki and the secular Sunni-backed Iraqiya bloc of which Osama is a

big shot

.

Iraqiya is a part of Maliki's unity government, but frequently criticizes him in public. Top party members have attended protests in Sunni-majority areas of Iraq calling for the release of prisoners and criticizing the misuse of anti-terror laws by the authorities to target the minority community.
Posted by: Fred || 01/04/2013 00:00 || Comments || Link || E-Mail|| [6466 views] Top|| File under: Govt of Iraq
Southeast Asia
MILF urges relatives running for election to quit
The Moro Islamic Liberation Front (MILF) said it won't "meddle in the national and local elections" and urged relatives of its leaders who are running to quit. MILF Secretariat chair Muhammad Ameen said, "Just the same we do not support them and urged them this early to quit or reconsider their running."

Ameen explained that the MILF wants to strictly implement a policy of no participation in Philippine elections. He said, "Philippine election is so divisive and expensive that after every election so much bloodshed and corrupt practices ensue."

The Moro rebel leader compained that politicians are spending without restraint for their campaigns. He said these candidates have to recover their money "with interest" after they win.

However, he clarified that the MILF leadership would not forbid its members to vote. He then appealed to all members and supporters of the MILF to select candidates supportive of the Framework Agreement on the Bangsamoro.
Posted by: ryuge || 01/04/2013 00:00 || Comments || Link || E-Mail|| [6470 views] Top|| File under:
Syria-Lebanon-Iran
Nasrallah: Border with Syria Must Not Be Closed, Syria in Danger of Partition
[An Nahar] Hizbullah chief His Eminence Sayyed Hassan Nasrallah


The satrap of the Medes and the Persians in Leb...


rejected on Thursday a suggestion that the Lebanese-Syrian border be closed due to the state's inability to support the burden of refugees pouring in from the war-torn country.

He said during a televised speech marking 40 days after Ashura: "The border with Syria should not be shut and the refugees, regardless if they support or oppose the Syrian regime, should be hosted in

Leb

."

He warned that Syria and the entire region is facing a threat of division along sectarian, religious, and ethnic lines.

"We fundamentally and ideologically reject any form of partition or division of any Arab or Islamic country and call for them to preserve their unity," he stated.

"From Yemen to Iraq to Syria, the region is threatened more than ever by partition, even in Egypt and Libya and Soddy Arabia


...a kingdom taking up the bulk of the Arabian peninsula. Its primary economic activity involves exporting oil and soaking Islamic rubes on the annual hajj pilgrimage. The country supports a large number of princes in whatcha might call princely splendor. When the oil runs out the rest of the world is going to kick sand in their national face...


," Nasrallah declared.

"We in

Leb

and in the region are living through one of the most important and dangerous phases, an atmosphere of strife," he added.

"The Lebanese must commit to the unity of their nation, land, people, and institutions," he stressed.

On

Leb

's handling of the Syrian crisis, he noted that various political powers have differences on how to tackle the issue, but they are in agreement over avoiding the spread of the unrest to

Leb

.

Other powers, however, seek to spread the unrest to

Leb

through creating sectarian tensions in order to spark violence in the country, he noted.

Nasrallah praised the government for preventing the spread of the instability in Syria to

Leb

, indirectly noting that had the March 14 camp "been in power, then the country would indeed have been linked to the unrest in Syria."

"Hizbullah has long called for calm and against being dragged into any conflict through its commitment to mutual coexistence," he remarked.

Commenting on the flow of refugees from Syria to

Leb

, Nasrallah said: "This issue should be tackled from a purely humanitarian perspective and not be linked to political affairs."

"The border with Syria should not be shut for any reason," he stressed.

"The real solution to the flow of refugees does not lie in closing the border, but in working on reaching a political solution in Syria that would help halt the bloodshed," he declared.

"Those responsible for the ongoing flood of refugees are the sides preventing this solution, whether from within Syria or on the regional and international scenes," explained the Hizbullah leader.

Posted by: Fred || 01/04/2013 00:00 || Comments || Link || E-Mail|| [6472 views] Top|| File under: Hezbollah
Gold price on the rise in Iran's free market
I love the pic at the website: they show the U.S. Sacagawea dollar as their illustration of 'gold'. Even the furriners far away know our currency is worthless...

Each Azadi gold coin was sold at the price of 12.73 million rials at the free market on Wednesday.

It is while the price of gold coin stood at 12.6 million rials at Iran's free market on Tuesday.


Sanctions continue to bite...

Euro was also sold at 43,310 rials at Iran's free market on Wednesday, while US dollar was also presented at 32,500 rials. US dollar price neared 35,000 a week ago.

US Dollar and euro were traded at the prices of 24,57 0 and 32,620 rials at Iran's forex center, respectively, the IRNA News Agency reported.

The government has set the 28,500 rials price for the free market but the ?brokers still refuse to trade dollar at the mentioned price. Dollar price has reached 40,000 rials in October but by inauguration of the foreign exchange center the prices fell to 27,000 rials.

Critics believe that Iranian government is not controlling the price of dollar at the free market on purpose. They claim that the government wants to take advantage of selling dollar at the free market in order to compensate its lack of budget.

The new foreign exchange center was officially inaugurated on September 24. Some 10,175 applications have been registered at the center so far. The new center allows importers of goods including truck tires, construction equipment and synthetic fibers to buy dollars at a rate 2 percent cheaper than the street rate at any given time.

The government maintains an official reference rate of 12,260 rials to the dollar, but only a limited amount of foreign exchange is available at this rate.
Posted by: Steve White || 01/04/2013 00:00 || Comments || Link || E-Mail|| [6465 views] Top|| File under:
Brahimi to hold more talks
Just what the world needs...

International envoy Lakhdar Brahimi is scheduled to hold talks again next week with the United States and Russia to try to advance a blue print for an end to the conflict in Syria, the president of the UN Security Council said Thursday.

Pakistan's Ambassador Masood Khan, who presides the council in January, said a diplomatic blue print "already exists" and Brahimi had been trying to put it into practice, dpa reported. Khan said the situation in Syria remains a priority for the 15-nation council, which may be briefed soon by Brahimi on his efforts to end the conflict.

"Brahimi is talking with Moscow, Washington and Damascus in an effort to pave the way for a diplomatic breakthrough," Khan said. "We hope he will succeed."
Posted by: Steve White || 01/04/2013 00:00 || Comments || Link || E-Mail|| [6461 views] Top|| File under:
Who's in the News
43
[untagged]
6
Govt of Pakistan
2
Govt of Iraq
2
Arab Spring
1
Govt of Syria
1
al-Qaeda in Pakistan
1
al-Qaeda in Arabia
1
TTP
1
Govt of Sudan
1
Boko Haram
1
Hezbollah
1
Ansar Dine
1
al-Qaeda
1
Jamaat-e-Islami
Bookmark
E-Mail Me
The Classics
The O Club
Rantburg Store
The Bloids
The Never-ending Story
Thugburg
Gulf War I
The Way We Were
Bio
Merry-Go-Blog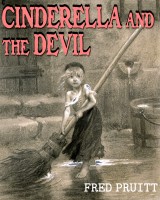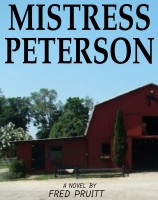 On Sale now!


A multi-volume chronology and reference guide set detailing three years of the Mexican Drug War between 2010 and 2012.

Rantburg.com and borderlandbeat.com correspondent and author Chris Covert presents his first non-fiction work detailing the drug and gang related violence in Mexico.

Chris gives us Mexican press dispatches of drug and gang war violence over three years, presented in a multi volume set intended to chronicle the death, violence and mayhem which has dominated Mexico for six years.
Click here for more information


Meet the Mods
In no particular order...


Steve White
Seafarious
Pappy
lotp
Scooter McGruder
john frum
tu3031
badanov
sherry
ryuge
GolfBravoUSMC
Bright Pebbles
trailing wife
Gloria
Fred
Besoeker
Glenmore
Frank G
3dc
Skidmark
Alaska Paul



Better than the average link...



Rantburg was assembled from recycled algorithms in the United States of America. No trees were destroyed in the production of this weblog. We did hurt some, though. Sorry.
44.210.21.70

Help keep the Burg running! Paypal: