Africa North
Al-Azhar's Grand Imam to respond to Salafists' 'plan' to remove him
[Al Ahram] Al-Azhar's Grand Imam Ahmed El-Tayeb is to hold a

presser

on Monday responding to allegations made by Salafist preacher Yasser Borhami that Islamists reached a deal with the Imam whereby Al-Azhar's representatives in the Constitutuent Assembly agreed to give more prominence for Sharia in the draft constitution in exchange for Islamists agreeing to immune the Imam from removal.
In a video circulating on social media networks, Borhami, a member of the assembly that wrote the country's draft constitution, was seen apologising at length to a Salafist conference organised last month for "his inability to convince the assembly to remove the article making the Al-Azhar Grand Imam immune from removal."

The controversial preacher, however, told his audience the non-removal clause could be circumvented by issuing a law in a new parliament that sets a retirement age for the head of the prestigious Sunni institution.

Borhami further explained that he would not have been able to pass an interpretation of sharia (Islamic law) had he not coupled it with rendering the Grand Imam immune from attempts to unseat him.

According to Borhami, article 219 of the draft constitution which rendered El-Tayeb's position immune also included a stricter definition of the "principles of sharia" which was named in article 2 of the draft as the main source of legislation.

Article 219 states that "the principles of Islamic sharia include general evidence, foundational rules, rules of jurisprudence, and credible sources accepted in Sunni doctrines and by the larger community."

"The article, which puts sharia above all in society, was accepted by the Christians in the assembly because they are unfamiliar with our religious terminology," Borhami gloated to an excited audience in the video.

Borahmi said he will also be seeking for the next Grand Imam after El-Tayeb to be chosen by Al-Azhar sheikhs, and not appointed by the president.

El-Tayeb has been criticised by many Islamic groups for his loyalty to ousted president Hosni Mubarak


...The former President-for-Life of Egypt, dumped by popular demand in early 2011...


, who appointed him to the position of Grand Imam.

Borhami explained at the conference, which was organised to rally Salafist support for the draft constitution, that he was also able as a Constituent Assembly member to restrict human rights
...which are usually entirely different from personal liberty...
and freedoms.

The one-time surgeon turned preacher said Islamists in the assembly maneuvered to limit personal and political freedoms by adding phrases which insist that freedoms must not violate "societal values and the state's basic tenets."

Borhami attempted to calm critics among Salafists


...Salafists are ostentatiously devout Moslems who figure the ostentation of their piety gives them the right to tell others how to do it and to kill those who don't listen to them...


who charge the draft document is weak on achieving their goal of implementing sharia by saying penalties in the new constitution will not only be dictated by laws but also by a constitution governed in its totality by sharia.

Article 76 states that "there shall be no crime or penalty except in accordance with the law or a constitutional article," Borhami assured his listeners.

Yasser Borhami is known as an influential Salafist preacher and one of the founders of the Salafist Call in Egypt, a Salafist movement that spawned Al-Nour Party in 2011.

Borhami is often hailed as a prominent scholar of strict, literalist Islam. He is also known for having made several controversial statements in the past, including one in which he reiterated his stance on Jews and Christians, describing both as infidels.

El-Tayeb will be holding a meeting with Al-Azhar Constituent Assembly members and several of his consultants to formulate a response to the statements made by Borhami, after which he will be holding a

presser

.

Posted by: Fred || 12/25/2012 00:00 || Comments || Link || E-Mail|| [10794 views] Top|| File under: Arab Spring
China-Japan-Koreas
N. Korea Slams Christmas Lights as Provocation
[An Nahar]
North Korea on Monday slammed a display of Christmas lights staged by a South Korean church group near the tense border as an "unacceptable provocation".


Of course. It demonstrates graphically that even a mere private association can afford the cost of such blatant wastefullness.

The giant display -- featuring thousands of glittering bulbs on a tree-shaped steel tower -- was put up Saturday on a military-controlled hill at Gimpo west of Seoul.

The lights, which can be seen several kilometers away in the impoverished North which suffers chronic power shortages, will remain switched on until early January.

The display is "an undisguised challenge to us and an unacceptable provocation", the North's official Korean Central News Agency said.

It warned that staging "psychological warfare" along the border would be a "rash act" that could ignite war on the peninsula.

Before the South's "Sunshine Policy" of engagement with North Korea was launched in 1998, the seasonal lighting displays were common.

Pyongyang repeatedly condemned them as "psychological warfare" by its capitalist neighbor aimed at spreading Christianity in the isolated communist state.

Posted by: Fred || 12/25/2012 00:00 || Comments || Link || E-Mail|| [10794 views] Top|| File under: Commies
U.N. debate on N. Kork rocket launch to be delayed forever
SEOUL, Dec. 24 -- The U.N. Security Council is unlikely to decide on its response to North Korea's recent rocket launch by the end of this month because of China's apparent reluctance to impose new sanctions against the North, Seoul officials said Monday.

North Korea's Dec. 12 rocket launch drew swift condemnation from the Security Council, which has pledged to take an "appropriate action" against the North for violating U.N. prohibitions that ban Pyongyang from carrying out any long-range missile development.

Discussions at the Security Council on the North Korean launch, however, have made little progress as China, the North's closest ally and a veto-wielding council member, has not responded to calls from Seoul and Washington to order tougher sanctions against Pyongyang, said a senior official at Seoul's foreign ministry.


And they won't, since they approved the launch before-hand...

"Unless there is a significant breakthrough, there will be a high possibility that the discussion at the U.N. Security Council would continue past this month," the official said on the condition of anonymity.

Another ministry official said there is little appetite on the Chinese side to support new Security Council sanctions against North Korea.

"China has not delivered its clear-cut opinion about a U.N. action against North Korea," said the official. "At this stage, it will be difficult to judge what kind of response the Security Council would decide."


Somewhere between a declaration and a sternly-worded declaration, I should think...

China, which has a track record of hindering tougher U.N. measures against North Korea, expressed "regret" over the North's launch, but said any U.N. response to Pyongyang should be "prudent."
Posted by: Steve White || 12/25/2012 00:00 || Comments || Link || E-Mail|| [10797 views] Top|| File under:
More Debris from Nork Rocket Found
The military here has found more debris from the North Korean rocket that was launched on Dec. 12, including the fuel tank and O-rings that connect the engine. The fragments were found 85 m under the sea 151 km west of the Byeonsan Peninsula, near where the oxidizing tank was found on Dec. 14.

"Fragments of the engine should make it possible to accurately determine the rocket's actual performance capacity and North Korea's level of technology," a military source said. Based on the capacity of the oxidizing tank the military officials have concluded that the rocket is capable of delivering a 500 to 600 kg warhead over a distance of more than 10,000 km.


Now they just need to miniaturize their nuclear bomb to 500 kg. That's an engineering issue that they, like others, can solve.

The military here also confirmed that the North used red-fuming nitric acid (RFNA) as an oxidizing agent which ensures that the fuel continues to burn at altitudes where oxygen is scarce. RFNA can be stored for extended periods at room temperature but is rarely used in space rockets, since it is highly toxic and can cause sterility in humans.

"RFNA is usually used in missiles," a military official said. "That confirms suspicions that the rocket launch was aimed more at developing missile technology than a space launch vehicle."

A rocket expert with the Agency for Defense Development, who took part in the analysis of the North Korean rocket debris, said examining Iranian rocket and missile documents along with the debris indicates a missile connection between the two countries.


Thus confirming what we've known all along...
Posted by: Steve White || 12/25/2012 00:00 || Comments || Link || E-Mail|| [10794 views] Top|| File under:
Pudgy wants a bigger .. missile
North Korean leader Pudgy Kim Jong-un on Friday called on scientists in the militarist state to develop more powerful rockets, the North's KCNA news agency reported.

"You should develop and launch a variety of working satellites... and carrier rockets of bigger capacity," Kim was quoted as saying at a banquet in Pyongyang honoring the scientists who built the rocket launched on Dec. 12.


A banquet in North Korea. Suggestions for the menu in comments, please...

Suet Face Kim added that the successful launch of the rocket "was the biggest present we dedicated to our great leader Kim Jong-il and a product of painstaking efforts and heroic struggle of our people and Workers Party."

The rocket launch, which fell on the first anniversary of Kim senior's death, is widely seen as a cover to test intercontinental ballistic missile technology.

But Fat Boy the new leader admitted failing to achieve his goal of turning North Korea into a "powerful and prosperous nation" this year, which marks the centenary of nation founder Kim Il-sung's birth. "We will work even harder to fly the red flag of a powerful and prosperous nation atop the mountain of victory as soon as possible," he said.


And then he'll figure out how to feed his people...

He urged the scientists to do their best to bring that day closer, evidently trying to associate progress in missile development with the "prosperity and happiness" of the people.

The banquet was enlivened by a new performing troupe who earlier this year surprised the world with revealing outfits and donning Disney character costumes. Afterwards Kim and his wife Ri Sol-ju personally saw off the scientists, technicians and workers of the missile development program as they returned to their quarters, KCNA reported.

On Saturday, the Workers Party awarded medals and the title of hero to 101 scientists and technicians who took part in the launch, including Choe Chun-sik, the head of the Second Academy of Natural Science.
Posted by: Steve White || 12/25/2012 00:00 || Comments || Link || E-Mail|| [10796 views] Top|| File under:
Turkey lifts objection to Israel-NATO cooperation
Getting a bit antsy about Assad, are they?

Amazing -- apparently we did extract a price for putting those Patriots on the Turkish-Syrian border...

Turkey has given approval for Israel to participate in non-military NATO activities in 2013, withdrawing an earlier objection driven by an ongoing dispute between the former regional allies, a Turkish official said on Monday.

Relations between Israel and what was once its only Muslim ally crumbled after Israeli marines stormed the Mavi Marmara aid ship in May 2010 to enforce a naval blockade of the Palestinian-run Gaza Strip and killed nine Turks in clashes with activists on board.

The rift has continued despite US efforts to encourage a rapprochement between the two regional powers whose cooperation it needs to address changes sweeping the Middle East.

Turkey, a NATO member, refused to allow Israel to take part in an alliance summit last May because the Jewish state had not apologized for the 2010 killings and Ankara has objected to any increased cooperation. While not a NATO member, Israel is part of the Mediterranean Dialogue, a NATO outreach program, along with six other non-NATO countries, and had previously participated in summits and training exercises.

Turkey will now agree to Israel taking part in some NATO activities next year but remains opposed to joint military exercises, the official said.

Once close allies, Israel and Turkey, which both border Syria, used to share intelligence information and conduct joint military exercises. But after a UN report into the Mavi Marmara incident released in September last year largely exonerated the Jewish state, Turkey expelled Israel's ambassador and froze military cooperation.

That report was meant to foster a thaw between the countries but ultimately deepened the rift when it concluded Israel had used unreasonable force but that the blockade on Gaza was legal.
Posted by: lotp || 12/25/2012 00:00 || Comments || Link || E-Mail|| [10793 views] Top|| File under:
India-Pakistan
President renews resolve to fight extremism
[Dawn] "They are scared of our culture, of our little girls, of our society. We are not scared of them. Please keep doing the good work that you've been doing," said
President Asif Ali Ten Percent Zardari


... husband of the late Benazir Bhutto, who has been singularly lacking in curiosity about who done her in ...


during his brief speech while launching 'Tale of the tile: the ceramic traditions of Pakistain', a book co-authored by Abdul Hamid Akhund and Nasreen Askari at the Mohatta Palace Museum on Monday.

The president began his address going down memory lane. He said: "While coming here I was telling my MS about these streets. These are the streets that I used to bicycle around."

He said his mother was a conservative woman and would not allow him to go out. But he would sneak out and ride his bicycle from Garden Road to places such as Clifton. Referencing from the book, he said that in a manner the book was 'a tale of Bloody Karachi


...formerly the capital of Pakistain, now merely its most important port and financial center. It may be the largest city in the world, with a population of 18 million, most of whom hate each other and many of whom are armed and dangerous...


Then the president switched to the current, pressing issue and said people found it difficult to accept what had crept into our society, especially among our youth. He remarked that they, alluding to

myrmidon

elements, did not like our culture, our values and did not like us talking about God.

"I see God everywhere, in everything that moves. Whereas they think God is theirs alone." He termed it a mindset and iterated that he was determined to fight and win against them. He said they were scared of our culture, our little girls, but we were not scared of anything.

He urged Abdul Hamid Akhund, Nasreen Askari and Hameed Haroon to keep doing the good work that they were doing from the Mohatta Palace Museum platform.
Posted by: Fred || 12/25/2012 00:00 || Comments || Link || E-Mail|| [10797 views] Top|| File under: Govt of Pakistan
Police, FC reinforced in Peshawar suburbs against terror attacks
[Dawn] The number of Frontier Constabulary personnel, manning checkposts in the suburban areas of Beautiful Downtown Peshawar


...capital of Khyber Pakhtunkhwa (formerly known as the North-West Frontier Province), administrative and economic hub for the Federally Administered Tribal Areas of Pakistan. Peshawar is situated near the eastern end of the Khyber Pass, convenient to the Pak-Afghan border. Peshawar has evolved into one of Pakistan's most ethnically and linguistically diverse cities, which means lots of gunfire.


, has been increased to counter terrorists' attacks, according to sources.

Fasih Khan, an official at Sarband

cop shoppe

, said that security was further beefed up and

coppers

on leave were called back on emergency basis after attacks on the airbase and senior minister Bashir Ahmed Bilour.

"We have all kinds of light and heavy weapons to counter the attacks. Movement of suspected elements is thoroughly checked on the link roads and pathways," he claimed.

The official said that

bully boyz

used to fire rockets at nighttime but they could not come close to the checkposts, manned by police and FC.

A police source said that two

bully boyz

were killed in an attack on Zakhail police post located close to Frontier Region of Peshawar. The body of a terrorist was in the custody of police, he added.

However,


a person who gets all wrapped up in himself makes a mighty small package...


another official of rural circle, narrating the ordeal of FC and

coppers

deployed in the sensitive area, said that most of the personnel had been given old model rifles that could fire only 10 rounds. He said that out of 26 FC personnel only 11 were armed with Kalashnikovs.

The number of police deployed at Zakhail police post, he said, was also low. He said that they had a single heavy gun while

bully boyz

possessed all kinds of heavy arms and ammunitions that always caused losses of lives and damage to the police posts in the past.

Appreciating the role of local anti-Taliban volunteers, he said that following information about the attack on the post on Friday night, members of Adezai Qaumi Lashkar reached the spot and extended full support to the law enforcers.

The official said that it was result of their joint efforts that

bully boyz

suffered casualties. The body of a

bad turban

was found after the clash.

He said that the killed

bad turban

was identified as Feroz Khan, a resident of Adezai village. The body was shifted to Matani

cop shoppe

but his relatives avoided receiving it for burial, the official said and added that it was later taken to the local mortuary.

SP Mohammad Javaed Khan, when contacted, claimed that police were well armed and fully alert to encounter the attacks. He said the number of FC personnel was doubled and their movement was increased to keep an eye on suspected elements in the border area.

Posted by: Fred || 12/25/2012 00:00 || Comments || Link || E-Mail|| [10797 views] Top|| File under: Govt of Pakistan
Hoti calls for immediate steps to rein in militants
[Dawn] Khyber-Pakhtunkhwa


... formerly NWFP, still Terrorism Central...


Chief Minister Ameer Haider Khan Hoti called upon the

politicians

hip and the military on Monday to immediately put their heads together to find a permanent solution to the problem of militancy.

"Time has come that the military and

politicians

hip take a quick decision and guide the nation. Otherwise, it will be criminal negligence," he told

politician

s in the provincial assembly amid a sombre mood over the

liquidation

of Senior Minister Bashir Ahmad Bilour in a

suicide kaboom

on Saturday.

When the assembly's proceedings began, Chief Minister Hoti, along with ministers and

politician

s, placed a wreath of red and white roses in the chair of the slain ANP leader. Mr Bilour's portrait, red cap and shawl were put on his seat and

politician

s lit candles on his desk as a mark of respect and to pay tribute to their colleague. Women members wore black shawls and men black armbands.

Bashir Bilour, who had been elected five times as an MPA, was the third

politician

of the sitting assembly to have fallen to terrorism.

Earlier, Awami National Party's MPAs Alamzaib Khan and Shamsher Khan, from Beautiful Downtown Peshawar


...capital of Khyber Pakhtunkhwa (formerly known as the North-West Frontier Province), administrative and economic hub for the Federally Administered Tribal Areas of Pakistan. Peshawar is situated near the eastern end of the Khyber Pass, convenient to the Pak-Afghan border. Peshawar has evolved into one of Pakistan's most ethnically and linguistically diverse cities, which means lots of gunfire.


and Swat, had died in

kaboom

s.

Sikandar Khan Sherpao, an MPA, and Jails Minister Mian Nisar Gul survived bomb and suicide attacks.

The chief minister said a delay in taking a decision would amount to a "betrayal of the

deaders

".

"The enemy will be weakened if we take a bold decision. Otherwise, our enemy will gain more strength and power," he said.

He also said that some people had a misconception that the situation would improve once NATO


...the North Atlantic Treaty Organization. It's headquartered in Belgium. That sez it all....


forces pulled out of Afghanistan.

"The people who have started terrorism and killing innocent people have already vowed to take over Pakistain after coming to power in Afghanistan," he said, adding that the nation had two choices: to fight them or leave the ground open for them.

He said that if

forces of Evil

continued killing leaders and candidates of political parties one by one, the general election would become doubtful.

Posted by: Fred || 12/25/2012 00:00 || Comments || Link || E-Mail|| [10794 views] Top|| File under: Govt of Pakistan
Reform electoral system or face million march, Qadri warns
The guy looks a little like Spielberg, doesn't he...

ISLAMABAD - Addressing a massive rally in Lahore on Sunday, religious scholar Tahirul Qadri set a three-week deadline for the Pakistan Peoples Party-led coalition government to introduce election reforms or else face a "million-man march" on January 14.


And we all know how well million-man marches work...

"Elections without reforms will be meaningless and people will reject results if they are held under the existing system," Tahirul Qadri, who heads Islamic organisation Minhaj-ul-Quran International (MQI), told a much-publicised "Save the State, not Politics" rally at Minar-e-Pakistan in Lahore.

"I give the government a deadline of three weeks to establish an honest and independent body that will introduce electoral reforms and pave the way for free and fair elections," said Qadri, who returned to the country after a five-year stay in Britain. "If that does not happen by January 10, millions of people will march on Islamabad on January 14 to protest the total collapse of system," he added.


Not that anyone will notice the total collapse...

Qadri said if constitutional requirements were not fulfilled and all stakeholders, not just the two powerful parties (Pakistan Peoples Party and Pakistan Muslim League-Nawaz), were not taken on board on a new interim setup, he would reject the elections and would not let the lawmakers elected through "unconstitutional elections" sit in Parliament.

Qadri's surprise but impressive entry in Pakistan's political landscape at a crucial period has triggered speculations about his motivation


...he wants to wear the curly-toed slippers, that's plain enough to see...

and possible backing from the establishment though he vehemently denied it. Imran Khan, who himself had launched countrywide political campaign from the same place a year ago, reacted by saying that Qadri had focused on his PTI's agenda.

The Muttahida Qaumi Movement (MQM) sent a 50-member delegation led by deputy convener Dr Farooq Sttar to the rally for which Qadri later expressed his thanks on telephone to Altaf Hussain.

If voted to power, Qadri pledged, he would ensure provision of food, shelter, cloths, free and equal education, healthcare facilities, equal employment opportunities, speedy justice, elimination of terrorism, elimination of drone attacks, equal protection of Muslims and non-Muslims and a debt-free country.


But especially the elimination of drone attacks...

Qadri termed Pakistan an "exporter of terrorism"


...though it has a substantial internal consumption, too...

and said the country has been made vulnerable due to the menace.


Only if the Hindoooz and the Americans finally get fed up...

He alleged that the government has failed to maintain peace in Karachi, Balochistan and Khyber Pakhtunkhwa and Pakistan has become a "laughing stock" the world over.

Posted by: Steve White || 12/25/2012 00:00 || Comments || Link || E-Mail|| [10796 views] Top|| File under:
Southeast Asia
Background: Israel-Hatred Fuels Malaysian Politics
Mythic anti-Semitism and Islamic radicalization alongside democratic aspirations and hopeful opposition; a look into contemporary Malaysian culture, politics, society

MALAYSIA -- "The world is in complete disarray. Evil spreads across Arab countries like dark clouds. A man who awakes a believer might lose his faith at nighttime. People trade their religion for a tiny portion of earthly goods. Whoever remains faithful will resemble a man holding blazing cinders. The temple will be the reason for the destruction of a country. The rebuilding of Temple will accompany the destruction of a country and a horrible battle."

Numerous texts circulate in the

Mohammedan

world, prophesying the ominous emergence of Dajjal, a false prophet considered to be "the Jewish King," whose coming will incite Armageddon. Dozens if not hundreds of millions of

Mohammedan

s around the world are extremely concerned with the impending coming of said king.

The text continues: "The occupation of Constantinople will be accompanied by the appearance of the king of Jews -- Dajjal. Yes, the Jews are waiting impatiently to the arrival of their beloved king. And he shall appear; he shall conquer the earth, from east to west. He shall command all creatures to worship him. He will emerge from the valley between Syria and Iraq, and spread disarray and mayhem all over. His desire is to lead humanity down the path of utter disbelief or the assuming of some false religion. Many will follow him, saying that he provides them with food. He will instill in them a false hope of his ability to restore the world's balance."

Dajjal signifies the ultimate evil under Islamic belief. The meaning of the name in Arabic is "deceiving" -- a false messiah.

Mohammedan

traditions depict him in various manners: Some argue he would be emerge as a man blind in one eye; others see him as a monstrous creature, whose head is above the clouds and his feet are in the bottom of the ocean.

Regardless, the fate of the Jewish King is determined. He is to rule the earth a mere 40 days until Allah's true messenger will defeat and destroy him and all his followers, leaving only

Mohammedan

s to walk the earth.

I was not aware of the intensity of this apocalyptic prophecy until I stumbled upon the overwhelming abundance of Dajjal-related literature in book shops and booths across Malaysia. From the capital's Islamic museum's gift-shop to improvised paraphernalia market booths, books focusing on the false-prophesying Jewish King are sold alongside decorative Koran books, prayer mats and DVDs featuring local preachers.

Islamic apocalyptic literature thrives in Malaysia, as in the rest of the

Mohammedan

world. Clerics and self-ordained experts offer contemporary interpretation to the figure of Dajjal and his imminent emergence. Many argue that his coming is correlated with conflicts in the Middle East: Prediction of a nuclear war between Iran and Israel; Jewish domination of the Temple Mount and the expulsion of Al-Aqsa Mosque and the Dome of the Rock; revolution in the Arab world; the suffering of

Mohammedan

s by the hands of Christians and Jews. On top of everything, recent natural disasters -- from massive earthquakes to floods in Southeast Asia -- are perceived as omens for nearing fulfillment of the apocalyptic prophecy.

According to Islamic oral tradition, upon Dajjal's arrival, an army of 70,000 Jews from Iran's Ispahan will follow him. The uncompromising prophecy ignores the fact that Iran currently boasts only 20,000 Jews. Nevertheless, according to

Mohammedan

scholars, Dajjal is undoubtedly Jewish, or as they put it: "The son of a Jewish mother." Some even argue that he was already born and is residing in the Jewish State.

Jews and other minorities
In Malaysia, one of the strongest economies in Southeast Asia, with a population of some 30 million people, there has never been a large Jewish community. Following the British Empire's mid-19th century conquest of the emirates that would later create the Federation of Malaya, a few merchant families from Iraq, India, China and Europe have settled in the multicultural port-cities Melaka and George Town.

During WWII, most of Malaysia's Jewish population fled to Singapore, in fear of the Japanese invasion. Nearly all Jews that returned after the war left the country again in the 1970s, due to a bloody civil war and ensuing islamization-related anti-Semitism.

The synagogue at the constituent island of Penang was officially closed in 1976, for lack of worshipers, and what was once known as the "street of the Jews" is now the residence of the ruling Islamic party's offices.

Though many in the world perceive Malaysia as a successful example of a country that manages to integrate Islamic law with democratic values, the country's

Mohammedan

majority -- though it comprises only a little over 50% of the population -- seems to exercise hostility toward many of the country's minorities, which could perhaps account for the fact that even though there are hardly any Jews in the country, it is infected with anti-Semitism.

"Wherever you look, you'll see how the government... exercises a divide and conquer policy so as to stop the key minorities -- Chinese, Indian, Christians, atheists, Buddhists and Pagans -- from uniting," said a Malaysian opposition activist, who spoke anonymously.

"A little over 40 years ago, the 'democratic' Malaysia declared a state of emergency, by which the government was empowered to detain any person indefinitely without trial," he said.

"This country has no democracy. You can't express your opinion freely. The government controls he media. You can't believe a word of what is being printed in the papers. Instead of creating a shared national identity, they're creating cultural ghettos for the minorities, and offer benefits to everyone willing to convert to Islam -- from governmental assistance to jobs.

"This religious apartheid," the activist continued," is seen at its worst in east Malaysia... where a large population of pagans reside. We know of many cases in which medical students were sent to eastern regions to perform surgeries on non-

Mohammedan

s... when in fact the students were conducting medical experiments on these people, experiments that would often result in death."

The ubiquity of anti-Jewish perceptions in Islamic culture is therefore linked to a political atmosphere of general xenophobia and an absence of an actual Jewish community to humanize the demonic misconceptions. All that, coupled with a diplomatic instability when it comes to ties with the Jewish State, raises many questions in regards to the democratic future of Malaysia, in the face of potential radicalization, as well as to its cultural and political ties with Israel.

Political turmoil
Opposition leader Anwar Ibrahim, 64, a former minister and deputy prime minister and said in January interview with the Wall Street Journal: "I support all efforts to protect the security of the state of Israel."

As a result, Malaysian government officials accused Ibrahim for essentially acknowledging the State of Israel, in contradiction with the declared policy of his country. Protests were organized against him, claiming that he was "pro-Israeli."

Ibrahim was forced to issue an official statement declaring that his words were taken out of context and that he in fact expressed his support of a two-state solution that would ensure both that the rights of Paleostinians were defended and that Israel's defense was secured.

In May 2010, however, Ibrahim spoke against Jews, up to a point that B'nai B'rith International, a prominent Jewish human rights
...which often include carefully measured allowances of freedom at the convenience of the state...
organization condemned him, claiming that he was a "purveyor of anti-Jewish hatred."

Ibrahim's branding as a "political chameleon" by his own country is indicative to the country's fluctuation.

Furthermore, though the Malaysian government vowed that it would not construct any diplomatic ties with Israel, Former Prime Minister Mahathir Mohamad has maintained amicable ties with Israeli prime ministers -- in the 1990s as peace negotiations with Paleostinians were at their peak, Mahathir was corresponding with Israeli prime ministers Benjamin Netanyahu, Ehud Barak and Yizthak Rabin, in a letter to whom he added in his own handwriting: "I wish for normal ties with Israel."

A US

bigwig

who was involved with efforts to promote Israeli-Malaysian ties told Ynet that, the "Local regimes repeatedly reject our efforts to promote (diplomatic ties with Israel) and claim that they're afraid of the reactions of fundamentalist Islamists."

A Westerner familiar with Malaysian history argued that "part of the Malaysian

Mohammedan

s' sympathy with Paleostinians stems from the fact that most

Mohammedan

s in the country are the descendants of the region's indigenous people. The rest of the ethnic minorities -- Chinese, Indians and others -- were brought in by the British colonization systems in order to develop Malaysia's economy. The latter started to accumulate assets, funds and statuses that the

Mohammedan

s feel were taken away from them.

"Ever since the independence, and especially under the rule of Mahathir, there was an effort to strengthen the economic, political and public status of

Mohammedan

s. From the 1970s onwards, a clear process of Islamic radicalization has been consequently underway, and the Paleostinian issue and subsequent anti-Semitic atmosphere have been a dominant part in that radicalization," the source noted.

According to the estimates of the anonymous opposition activist, "If political upheaval indeed occurs, it will only be in the direction of further radicalization, seeing as radical Islamists are part of the opposition. The Islamists are perceived as 'clean' politicians in the face of a corrupt government. They will also get many votes of Chinese and Indian voters.

"So many people around me are willing to go the extra mile to finally bring down the ruling party, but they're not really taking into account the meaning that their votes will have on their futures," the activist concluded.
Posted by: trailing wife || 12/25/2012 00:28 || Comments || Link || E-Mail|| [10794 views] Top|| File under:
Syria-Lebanon-Iran
Syria State Media Says 'Terrorists' behind Halfaya Carnage
[An Nahar] A "terrorist" group attacked the rebel-held town of Halfaya in central Syria killing

women and kiddies

, news agency SANA said on Monday, rebuffing claims the deaths were a result of a regime air strike.

The opposition Syrian National Coalition meanwhile blamed the "criminal regime" of
Hereditary President-for-Life Bashir Pencilneck al-Assad


Scourge of Qusayr...


for committing what it described as a "crime against humanity" in the town.

The Syrian Observatory for Human Rights said more than 60 people were killed and at least 50

maimed

in the town on Sunday, accusing aerial forces of bombing a local bakery.

SANA, the official news agency, however gave a vastly different account, citing residents of the town located in the central province of Hama.

"An armed terrorist group attacked the town of Halfaya committing crimes against the population, killing many

women and kiddies

," it said.

The report added that the Syrian army intervened during the assault and "killed and

maimed

many terrorists", a term officials and state media use to refer to rebels fighting to oust the Damascus


...Capital of the last overtly fascist regime in the world...


regime.

"Terrorists then shot video images to accuse the Syrian army when the international envoy Lakhdar Brahimi arrived in Syria," the agency said.

Video footage posted online by activists showed a bombed one-story block and a crater in the road.

Bloodied bodies lay on the road, while others could be seen in the rubble. Men carried victims out on their backs, among them at least one woman. The video could not immediately be verified.

The opposition National Coalition, which is recognized by dozens of countries and organizations as the legitimate representative of the Syrian people, blamed Assad's regime for the "massacre" in Halfaya, saying it "targeted children, women and men who went out to get their scarce daily bread ration."

"The Syrian Coalition is taking action on several tracks considering all possible measures to prosecute those criminals who were involved in the Halfaya massacre on December 23, 2012 and bring them to justice," it said in a statement.

Posted by: Fred || 12/25/2012 00:00 || Comments || Link || E-Mail|| [10795 views] Top|| File under: Govt of Syria
Brahimi Holds Talks with Assad on 'Worrying' Syria Situation
[An Nahar] Peace envoy Lakhdar Brahimi Monday held talks with Syria's president on the "worrying" situation in the country.

"I had the honor to meet the president and as usual we exchanged views on the many steps to be taken in the future," Brahimi told

news hound

s at his Damascus


...The place where Pencilneck hangs his brass hat...


hotel, a day after he arrived to launch a fresh bid to end the conflict roiling Syria.

The U.N.-Arab League


...an organization of Arabic-speaking states with 22 member countries and four observers. The League tries to achieve Arab consensus on issues, which usually leaves them doing nothing but a bit of grimacing and mustache cursing...


envoy said the Syrian crisis was "always worrying", with more than 44,000 people killed since the uprising against Assad's regime erupted in March last year, according to the Syrian Observatory for Human Rights, which relies on a network of medics and activists on the ground.

Brahimi expressed hope that "all parties are in favor of a solution that draws Syrian people together."

"Assad expressed his views on the situation and I told him about my meetings with leaders in the region and outside," said the veteran Algerian diplomat who took over his present task from former U.N. chief Kofi Annan

...Ghanaian diplomat who served as the seventh and so far the worst Secretary-General of the UN. Annan and the UN were the co-recipients of the 2001 Nobel Peace Prize for something or other that probably sounded good at the time. In December 2004, reports surfaced that Kofi's son Kojo received payments from the Swiss company Cotecna, which had won a lucrative contract under the UN Oil-for-Food Program. Kofi Annan called for an investigation to look into the allegations, which stirred up the expected cesspool but couldn't seem to come up with enough evidence to indict Kofi himself, or even Kojo...
Assad described the meeting as "friendly and constructive," according to state television


... and if you can't believe state television who can you believe?


"The government is committed to ensure the success of all efforts aimed at protecting the

illusory sovereignty

and independence of the country," Assad said.
Posted by: Fred || 12/25/2012 00:00 || Comments || Link || E-Mail|| [10797 views] Top|| File under: Govt of Syria
Russia: 'Political Suicide' if Assad Uses Chemical Arms
[An Nahar] Russia said on Monday it would be "political suicide" for the government of Syrian
Hereditary President-for-Life Bashir Pencilneck al-Assad


Before going into the family business Pencilneck was an eye doctor...


if it used chemical weapons against the armed opposition.

Foreign Minister Sergei Lavrov said in an interview released by the English-language state television


... and if you can't believe state television who can you believe?


channel RT that Assad had given Moscow repeated assurances he had no plans to order such an attack.

"I do not believe Syria would use chemical weapons," Lavrov said in comments translated by the channel into English. "It would be a political suicide for the government if it does."

Russia has remained Syria's main ally throughout 21 months of violence that an opposition monitoring group says has claimed more than 44,000 lives.

It scuttled three rounds of U.N. Security Council sanctions against Assad and condemned Washington for recognizing the Syrian opposition as the legitimate voice of the country's citizens.

Moscow's position has frustrated Western attempts to end the bloodshed by forcing Assad from power. Washington has also slammed Moscow's continued military ties with Damascus


...The capital of Iran's Syrian satrapy...


But Russia also remains one of the only nations to remain in constant contact with Assad -- a status the West has urged it to use to pressure the Syrian strongman to cede power.

Lavrov said Moscow checks on every report about the movement of Syrian chemical weapons with Damascus in order to make sure there was no danger of their possible use.

"Every time we hear rumors, or pieces of information come to surface that the Syrians are doing something with the chemical weapons we double-check, we triple-check, we go directly to the government and all the time we get very firm assurances that this is not going to be used under any circumstances," Lavrov said.

Posted by: Fred || 12/25/2012 00:00 || Comments || Link || E-Mail|| [10793 views] Top|| File under: Govt of Syria
U.S. Officials Doubt Syrian Rebels' Chemical Attack Claim
[Wired] Opposition activists in Syria are claiming that the embattled regime of Bashir al-Assad gassed rebel forces in the battleground city of Homs on Sunday. U.S. officials tell Danger Room that they are skeptical about the rebels' chemical weapon claims, however.



Al Jizz

reported that seven people died after inhaling a gas sprayed by government forces in a part of Homs held by the rebel Free Syrian Army. "We don't know what this gas is but medics are saying it's something similar to sarin," rebel Raji Rahmet Rabbou told the Qatar-based news organization.

The "poisonous material" was deployed by government warplanes, Haaretz reported, citing a rebel statement. The Assad regime, meanwhile, is blaming the rebels for the attack.



Al Jizz

posted two videos it said were obtained from "a field clinic in the city." The graphic videos appear to depict gasping victims of what could be construed as a nerve agent attack. However,


there's more than one way to stuff a chicken...


the origins and contents of these videos have yet to be verified by other sources.

U.S. officials note that several things about the video are inconsistent with a sarin strike. There are complaints of strong smells; sarin is odorless. There are reports that the victims inhaled large amounts of the chemical; a minuscule of amount of inhaled sarin can be fatal.

"It just doesn't jive with chemical weapons," one U.S. official tells Danger Room.

In fact, the symptoms shown in these videos might have been caused by other chemicals -- possibly chlorine, phosgene, or cyanogen chloride, according to one independent review of the clips. Or we might simply be seeing a severe asthma attack.


Seven people keeled over dead from the same asthma attack?


The specter of chemical warfare has long loomed over the brutal Syrian conflict, which rebels claimed has killed no fewer than 37,000 people. As early as this summer Assad's regime warned it might deploy its 500-ton chemical stockpile. "There was a moment we thought they were going to use it -- especially back in July," a U.S. official told Danger Room. "But we took a second look at the intelligence, and it was less urgent than we thought."

Posted by: Fred || 12/25/2012 00:00 || Comments || Link || E-Mail|| [10796 views] Top|| File under: Govt of Syria
'Poison Gas Bombs' In Syria Could Force US Intervention
Just hours after Syrian forces bombed a line of starving residents waiting for bread, reports came out that the government used chemical weapons on the city of Homs, a rebel-held city in Western Syria.

There has been no official confirmation yet, but if these reports are true, it may force the U.S. to intervene.

The U.S. said in August that such a move by the Assad regime would constitute a "Red Line" and shift its military position. Obama amplified the warning again in early December when news of chemical weapons preparation came out of Syria.

While there is no official confirmation, The Times of Israel reports that at least six rebels are dead and 60 injured after opposition forces say "poison gas bombs" were dropped on the town of Homs.
Posted by: lotp || 12/25/2012 00:00 || Comments || Link || E-Mail|| [10794 views] Top|| File under:
Who's in the News
28
[untagged]
5
Govt of Syria
4
Govt of Pakistan
2
Palestinian Authority
2
Arab Spring
1
al-Nusra
1
Commies
1
Govt of Sudan
1
Hamas
1
Taliban
1
Govt of Iraq
1
Pirates
1
al-Qaeda in Arabia
Bookmark
E-Mail Me
The Classics
The O Club
Rantburg Store
The Bloids
The Never-ending Story
Thugburg
Gulf War I
The Way We Were
Bio
Merry-Go-Blog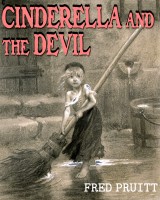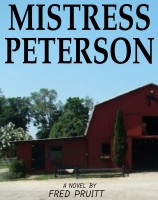 On Sale now!


A multi-volume chronology and reference guide set detailing three years of the Mexican Drug War between 2010 and 2012.

Rantburg.com and borderlandbeat.com correspondent and author Chris Covert presents his first non-fiction work detailing the drug and gang related violence in Mexico.

Chris gives us Mexican press dispatches of drug and gang war violence over three years, presented in a multi volume set intended to chronicle the death, violence and mayhem which has dominated Mexico for six years.
Click here for more information


Meet the Mods
In no particular order...


Steve White
Seafarious
tu3031
badanov
sherry
ryuge
GolfBravoUSMC
Bright Pebbles
trailing wife
Gloria
Fred
Besoeker
Glenmore
Frank G
3dc
Skidmark



Better than the average link...



Rantburg was assembled from recycled algorithms in the United States of America. No trees were destroyed in the production of this weblog. We did hurt some, though. Sorry.
3.235.180.193

Help keep the Burg running! Paypal: