Africa Horn
Somalia minister resigns in protest
[Africa Review] A newly appointed Somalia Minister Mr Abukar Hassan Ali has resigned, citing clan expectations.

The resignation came a day after his appointment as Deputy Minister by the country's Prime Minister Abdi Farah Shirdon. The PM also nominated 5 state ministers on the same day.

According to Mr Ali, his clan Galje'el deserved more than the position of Deputy Minister of Finance and National Planning.

"I consulted with the elders, religious leaders, youth and other prominent persons from my Galje'el clan. I was urged to resign," stated the resigning deputy minister.

He added that the fact that each of the ten ministries will have two deputy ministers meant that even a deputy ministerial post he was to assume was just half the position.

"Considering the influence of my clan, I cannot accept to assume the position in a ministry with two deputy ministers," remarked Mr. Ali. "There was an earlier consensus that my clan would get a state minister. Thus, this nomination must be undermining my clan's status and I would not go down into the history books as the man who accepted an inferior position for my clan," he added.

When the Transitional Federal Government ceased and a non-permanent government was established in September, President Hassan Sheikh Mohamoud and PM Shirdon agreed to form a lean government of 10 ministers.

However,


a poor excuse is better than no excuse at all...


several clans that missed ministerial posts complained privately. This, however, is the first major protest against appointments in a nation where clan balance and political roles are closely linked.

Posted by: Fred || 12/16/2012 00:00 || Comments || Link || E-Mail|| [336070 views] Top|| File under:
Africa North
26 polling stations in 4 governorates lack judicial supervision
[Al Ahram] Egypt's Judges Club's referendum monitoring room said that 26 polling stations in Cairo, Alexandria, Daqahliya, and Gharbiya governorates lacked judicial supervision.

The club, which had announced a 90 per cent boycott by its members against supervising the referendum, said earlier, however, it would "keep an eye" on the voting process.

The general assembly of the club had previously taken a stance against the referendum due to a previous constitutional declaration by President Mohamed Morsi that made him impervious to judicial oversight.

The Supreme Electoral Commission had announced that over 7000 judges decided to break rank with the club and monitor Saturday's vote in more than 6375 polling stations in 10 governorates voting today.

Posted by: Fred || 12/16/2012 00:00 || Comments || Link || E-Mail|| [336067 views] Top|| File under: Arab Spring
Africa Subsaharan
Nigeria copter crash kills state governor, five others
[AFP] A helicopter operated by Nigeria's navy crashed in the southern part of the country on Saturday, killing a state governor, a former national security advisor and four others, officials said.

A statement from President
Goodluck Jonathan


... 14th President of Nigeria. He was Governor of Bayelsa State from 9 December 2005 to 28 May 2007, and was sworn in as Vice President on 29 May 2007. Jonathan is a member of the ruling People's Democratic Party (PDP). He is a lover of nifty hats, which makes him easily recognizable unless someone else in the room is wearing a neat chapeau...


said the governor of the northern state of Kaduna, Patrick Ibrahim Yakowa, and ex-national security advisor Owoye Azazi were both killed along with two aides and the two naval officers operating the helicopter.

"President Jonathan has ordered an investigation into the cause(s) of the crash," the statement said.

The navy said the helicopter was headed to the oil hub of Port Harcourt and went down in the Nembe area of oil-rich Bayelsa state at about 3:30 pm (1430 GMT).

Emergency workers who deployed to the scene have completed the search-and-rescue operation, the National Emergency Management Agency said.

The operation "led to the recovery of the bodies of the six passengers on board the helicopter," NEMA said, adding: "The bodies have been deposited in the mortuary."

Jonathan expressed "utter shock and sadness" over the crash that killed the governor of the embattled state along with a retired general and former security aide who was considered one of his top political allies.

Religiously divided Kaduna has seen a series of

festivities

between Christian and

Mohammedan

residents that have left scores dead this year.

The state has also been among the hardest hit by radical Islamist group Boko Haram
... not to be confused with Procol Harum, Harum Scarum, possibly to be confused with Helter Skelter. The Nigerian version of al-Qaeda and the Taliban rolled together and flavored with a smigeon of distinctly Subsaharan ignorance and brutality...
, which has repeatedly attacked Christian churches with suicide kaboom
s in and around the state capital Kaduna City.

The fallen governor "demonstrated an unyielding capacity in wielding together varying fragile interests," the ruling Peoples Democratic Party said in a statement.

"Even in the face of daunting security challenges, nothing came close to compromising his iron-cast resolve," the party's condolence message further said.

It was not clear how Yakowa's death would affect the precarious security situation in Kaduna.

Azazi, a prominent figure in the both political and military circles, also played a role in trying to manage the Boko Haram insurgency, which has killed hundreds in Nigeria since 2009.

Jonathan sacked him in January, following the group's deadliest ever attack, which claimed at least 185 lives in the northern city of Kano.
Posted by: Fred || 12/16/2012 00:00 || Comments || Link || E-Mail|| [336062 views] Top|| File under:
India-Pakistan
No breakthrough in suicide attack probe
Does no one round up the usual suspects anymore?

[Dawn] The joint team investigating the suicide attack on a Muharram procession in the Dhoke Syedan locality of Rawalpindi has failed to make any breakthrough in identifying the suicide bomber, it has been learnt.

The fingerprints of the bomber, who had been described by the police as a teenage boy, could not be matched with the record of the National Database and Registration Authority (Nadra).

Four samples taken from different body parts had been sent to the laboratory in Lahore after the suicide bomber hit the procession on November 21 killing about 20 people.

The joint investigating team is also unable to trace the place where the suicide bomber had stayed before hitting the procession.

The JIT, comprising officers from the counter-terrorism department and police, has been investigating the incident on different lines.

Posted by: Fred || 12/16/2012 00:00 || Comments || Link || E-Mail|| [336071 views] Top|| File under: Govt of Pakistan
Govt to accept 'genuine' demands of VC's captors
[Dawn] The Khyber-Pakhtunkhwa


... formerly NWFP, still Terrorism Central...


government is ready to accept genuine demands of abductors for safe release of Islamia College University (ICU) vice-chancellor Prof Ajmal Khan, said Provincial Minister for Information and Culture Mian Iftikhar Hussain while addressing a function in historical Khyber Union Hall of the university on Friday.

The VC was kidnapped from Professors Colony on University Road in September 2010. Mr Hussain said that Prof Khan was the benefactor of this land and strenuous efforts were underway for his safe release.

"We love peace and hate violence, and it is our utmost desire to see book and pen instead of gun in the hands of our new generation," he said.

Posted by: Fred || 12/16/2012 00:00 || Comments || Link || E-Mail|| [336067 views] Top|| File under: Govt of Pakistan
Six witnesses, including Mark Siegel, summoned in Benazir murder case
[Dawn] An anti-terrorism court in Rawalpindi has summoned six prosecution witnesses, including late Benazir Bhutto


... 11th Prime Minister of Pakistain in two non-consecutive terms from 1988 until 1990 and 1993 until 1996. She was the daughter of Zulfikar Ali Bhutto, founder of the Pakistain People's Party, who was murdered at the instigation of General Ayub Khan. She was murdered in her turn by person or persons unknown while campaigning in late 2007. Suspects include, to note just a few, Baitullah Mehsud, General Pervez Musharraf, the ISI, al-Qaeda in Pakistain, and her husband, Asif Ali Zardari, who shows remarkably little curiosity about who done her in...


's friend and lobbyist Mark Siegel to record his statement in the former prime minister's

liquidation

case.

The ATC was hearing the case at Rawalpindi's Adiyala Jail premises on Saturday. During today's proceedings, counsels for the prosecution and defence concluded their arguments over two witnesses, Magistrate Ahmed Masood Janjua and police officer (SHO) Aijaz Shah.

Following conclusion of arguments, the bench issued summons for American Mark Siegel, who was also the Bhutto's friend, to appear before the court on Jan 5 to record his statement.

Bhutto was assassinated in a public gathering in a park in Rawalpindi on Dec 27, 2007. Siegel is a key prosecution witness in the case.

According to Siegel, former president General (retd)
Pervez Perv Musharraf


... former dictator of Pakistain, who was less dictatorial and corrupt than any Pak civilian government to date ...


had threatened Bhutto with dire consequences if she returned home before the 2008 general election.

A statement, recorded by Siegel in the US, says Bhutto received a telephone call from Musharraf at a time when she was with Siegel. In the conversation that followed, the general allegedly told Bhutto that he would not be responsible for her security if she returned before the election.

Siegel also alleges that the former military strongman knew of the plotting of the

liquidation

, was aware of the timing and personally ordered the destruction of evidence.

The court further issued summons to the other five witnesses, including Professor Dr Musadiq, Rescue 1122 In-charge, Dr Abdur Rehman, Senior Superintendent of Police (SSP) Yaseen Farooq, and Superintendent Police (SP) Ashfaq Anwar. The hearing was subsequently adjourned until Dec 22.

Meanwhile,


...back at the fist fight, Jake ducked another roundhouse, then parried with his left, then with his right, finally with his chin...


the prosecution agency, the Federal Investigation Authority (FIA), has also asked the Interpol to arrest Musharraf -- a request that has been turned down by the world police stating it was moved under political pressure.

Posted by: Fred || 12/16/2012 00:00 || Comments || Link || E-Mail|| [336064 views] Top|| File under: Govt of Pakistan
My remarks on Babri mosque were misunderstood: Malik
[The Hindu] Pakistain's Interior Minister Rehman Malik


Pak politician, Interior Minister under the Gilani government. Malik is a former Federal Investigation Agency (FIA) intelligence officer who rose to head the FIA during Benazir Bhutto's second tenure. Malik was tossed from his FIA job in 1998 after documenting the breath-taking corruption of the Sharif family. By unhappy coincidence Nawaz Sharif became PM at just that moment and Malik moved to London one step ahead of the button men. He had to give up the interior ministry job because he held dual Brit citizenship.


on Saturday tried to downplay the controversy surrounding his Friday's statements comparing the Mumbai terror attacks with the Babri mosque demolition and the torture of Captain Saurabh Kalia by the Pak Army in the Kargil


... three months of unprovoked Pak aggression, over 4000 dead Paks, another victory for India ...


war in 1999.

His remarks were taken in a "negative way", Mr. Malik told journalists here. "My statements have been misunderstood...There is no comparison, whatsoever, between Babri mosque demolition and 26/11 attacks. When I mentioned Babri masjid I was talking of inter faith harmony in our region... inter-faith is really my thought."

He further said Pakistain itself was a victim of inter-faith

festivities

, sectarian strife. "My intention was not to create confusion but sound caution to the both countries. So I said like the incidents of 9/11, people dying in Quetta, our Shia and Sunni people are being killed in Bloody Karachi


...formerly the capital of Pakistain, now merely its most important port and financial center. It may be the largest city in the world, with a population of 18 million, most of whom hate each other and many of whom are armed and dangerous...


. I (had) also said incidents like Mumbai blasts, Babri masjid case... we do not want that these things should happen in any region of India and Pakistain."

Kalia's torture

Pointing out that India had never put Captain Kalia's torture by the

Mighty Pak Army

on bilateral agenda, Mr. Malik said: "Yesterday was first time India raised (Captain) Kalia's case officially...I only said circumstances of his death are disputed, I am asking for more information. I feel the pain of Captain Kalia's father...I will definitely look into the matter."

The Pak Minister said "if the Pak Army had tortured him, why would they have given his dead body?" He further said: "Yesterday, during the meeting from the first time I was asked to look into the matter. I promised them [Indian delegation]... please give me the detail... I will look into the matter and revert with detailed information. I sympathise with his father."

Mr. Malik said he would like to meet N.K. Kalia, father of Captain Kalia. "I saw his father's interview [on TV after the Supreme Court directed the Centre to respond to his plea to take up the case in the International Court of Justice]. It was very hard and painful... The matter has not been investigated. We should jointly look into the whole matter," he added.

Sarabjit's case

On the release of Indian death row prisoner Sarabjit Singh, Mr. Malik said once all legal remedies were exhausted, the case would come to the Pakistain President for mercy. "I will have to recommend. But I have to see what kind of formalities are required to be followed or completed if he has to apply for mercy petition."

Sarabjit's sister Daljit Kaur and daughter Sapandeep met Mr. Malik on Friday and appealed for his early release. He had invited both of them visit Pakistain as his personal guest and directed Pakistain High Commission officials to issue them a long-term visa to them.
Posted by: Fred || 12/16/2012 00:00 || Comments || Link || E-Mail|| [336066 views] Top|| File under: Govt of Pakistan
Nuggets From The Urdu Press
Imran Khan hijacked by rich politicians
Quoted in Nawa-e-Waqt Vice Admiral (Retd) Javed Iqbal stated that he had left Imran Khan

... aka Taliban Khan, who who convinced himself that playing cricket qualified him to lead a nuclear-armed nation with severe personality problems...
's party Pakistain Tehrik Insaf because it was hijacked by rich but failed politicians, just as earlier the party's face was blackened by Imran Khan's support to Musharraf. He said the main reason why he quit the party was his criticism of Air Marshall (Retd) Asghar Khan which Imran Khan did not allow and asked him not to discuss party views on TV. He said the party was finished as an ideological entity because of the new entrants at the cost of old faithfuls.

IJI saved Pakistain from disaster
Famous retired politician and former IJI interior minister Nasim Ahir told Nawa-e-Waqt that he was proud to say that he together with Hameed Gul was the organiser of the IJI against the PPP because the latter was conspiring to change the country's direction by disarming it and rendering it weak. He said he was repository of great state secrets and was certain that the same conspiracy against Pakistain was afoot by the same party with changed faces.

25 jihadi groups enter Karachi


Karachi is a large and tolerant city, welcoming the colourfully violent with open arms in numbers that would destroy a lesser place

.According to Jang 25 jihadi groups connected with Al Qaeda and Taliban had entered and taken positions in Bloody Karachi


...formerly the capital of Pakistain, now merely its most important port and financial center. It may be the largest city in the world, with a population of 18 million, most of whom hate each other and many of whom are armed and dangerous...


which had become a battlefield between the law enforcement agencies and the terrorists. This was reported by the state security agencies as incidents of killing, kidnapping and bank robbery touched a new high in the city.

CNG consumption becomes alarming
Reported in Awaz Pakistain had become the world's number one state consuming CNG with a growth rate in this consumption of 25 percent counting the CNG stations being opened despite warnings of depletion of the scarce gas. The status of top country consuming CNG was in respect of motor vehicles running on gas.

Decline of the West
Famous intellectual Orya Maqbool Jan wrote in Dunya that those people who think Pakistain is lowest of the low and that Iran and Soddy Arabia


...a kingdom taking up the bulk of the Arabian peninsula. Its primary economic activity involves exporting oil and soaking Islamic rubes on the annual hajj pilgrimage. The country supports a large number of princes in whatcha might call princely splendor. When the oil runs out the rest of the world is going to kick sand in their national face...


were exemplary should also accept lack of democracy there and learn to live without uttering a world against the government as was the practice in the two states. Some people also praise the system in India but Orya's experience while travelling in Orissa was that there were women lining up on both sides of the road trying to sell their bodies because of poverty. Paks also praise the West where in fact the scattering of the healthy family system was destroying people's lives who were crying over this decline.

Justice Jawad Khwaja in trouble?
Reported in Dunya one Mohsin Beg Jamil had filed reference at the Supreme Judicial Council against sitting judge Justice Jawad S Khwaja for putting undue pressure on him by openly passing personal remarks against him and asking him to change his lawyer. Mr Jamil was facing a contempt appearance.

Mufti Munib attacks Saudi Arabia
Unofficial Grand Mufti of Pakistain who decides the Eid moon, Mufti Munibur Rehman told Ausaf that people in Pakistain were wrong to defy the consensus of the

Learned Elders of Islam

on Eid moon and observe Eid one day ahead to follow the example of Saudi Arabia. He said if they were so keen to follow Saudi Arabia they should also accept the kingship of the Saudi Kingdom. He said 90 percent of the people of Pakistain followed the ruling of his committee and observed Eid normally.

When Quaid-e-Azam was stabbed
Writing in Jang Hamid Mir stated that in 1943 some

Mohammedan

s aligned with Congress were pressuring Jinnah to join Gandhi against British Raj but he refused. As a result he was attacked with a knife by a

Mohammedan

fanatic Rafiq Sabir Muzangvi who belonged to Khaksar Movement and who later accused the Quaid of being ignorant about Islam. Today Pakistain was under threat from the same kind of fanatics.

Ending death sentence is against Islam
Quoted in Dunya chief of Sunni Ittehad Council Sahibzada Fazal Karim that it would not be acceptable if the government tried to abolish death sentence since such abolition would be against the Koran which lays down the punishment of death. He said his party would also oppose any amendment in Blasphemy Law to render it ineffective.

Tahirul Qadiri extremely rich but...
Writing in Express Asadullah Ghalib stated that Allama Tahirul Qadiri lived like a poor man and in his house. While his guests drank in beautiful glasses he used only an earthen pot for his drinks. In

La Belle France

and Germany and England he was often greeted by his votaries with gifts such as expensive watches, priceless properties like houses and plots of land because of his sacrifices for the religion of Islam.

Reactions to Army Chief's statement
According to Dunya PPP's information Qamar Zaman Kaira said the statement was good but he was not prepared to comment on it. Retired generals Hameed Gul and Aslam Beg
...occasionally incoherent retired four-star general who was the Chief of Army Staff of the Mighty Pak Army, succeeding the creepy General Muhammad Zia-ul-Haq, after the latter was rubbed out died in an air crash in 1988. The general was involved up to his hairy ears in the Mehran bank scandal, shuffling millions in public money to buy or lease politicians, and is believed one of the prime movers in the sale of Pak nuclear technology to Iran. He ranks second only to Hamid Gul in the volume and flavor of his anti-Western vitriol..
welcomed the content of the statement. Columnist Ayaz Amir said the statement seemed an expression of anger. Salman Ghani commented that the counter-statement of the Chief Justice indicated a possible long-term caretaker government. He said there was a possible lack of confidence between the institutions. Mujibur Rehman Shami said just a few generals had been accused of wrongdoing but that did not mean that the Army had been insulted. The lawyers defending the Chief Justice supported him by saying that in this day and age the strength of the state was not in armament.

Arabs in Tablighi Jamaat congregation
Reported in Ausaf for the first time there was a big number of Arab delegates to the annual congregation of Tablighi Jamaat


A group of itinerant Deobandi preachers who form one of al-Qaeda's recruiting arms...


at Raiwind in Lahore. The Tablighi Jamaat is an internationally active organization with a large number of delegates participating from all over the world in its annual meeting.

In praise of Aslam Beg
Writing in Express famous columnist Asadullah Khan Ghalib warned those who were criticising the government (fauj say dur bash). He stated that America and Pak media were both criticising Pakistain Army (ragaid aur lataar). Everyone is piling accusations on generals Hameed Gul, Aslam Beg, Asad Durrani which is an old conspiracy. No one accepts the honest service of Aslam Beg that he did not impose martial law but he is being pilloried for accepting the medal of democracy. No one praises him for keeping the Army away from politics. He used military exercise Zarb-e-Momin to achieve this but no one admires that. No one appreciates the fact that he kept the Army away from Iraq.


Iraq was in danger of invasion from Pakistan? That would have been interesting.

It was because of him that President Ishaq took oath from Benazir. Therefore it appears that his biggest fault was that he refused to be General Yahya but handed over the government to elected politicians.

Army Chief addresses judiciary
Daily Dunya in its first headline announced that that the Army Chief gave the following message to the judiciary and the media: that institutions should remain within limits and that the Army will not tolerate efforts to create a gulf between officers and the ranks. No one should attach criminality to an accused person, and that no one person was entitled to decide what the national interest of Pakistain was.
Posted by: trailing wife || 12/16/2012 00:00 || Comments || Link || E-Mail|| [336065 views] Top|| File under:
International-UN-NGOs
The Hermit Kingdom, China, and the Muslim Brotherhood
United States intelligence agencies recently uncovered a covert deal between North Korea and Egypt's Muslim Brotherhood government to ship Scud missile parts from North Korea through China to Egypt.

The shipment of Scud components is scheduled to be sent by air cargo transport through China and on to Egypt, according to U.S. officials familiar with intelligence reports. The shipment would be the first by the North Korean regime to the new Egyptian regime headed by Mohammed Morsi, the Muslim Brotherhood-backed president.

China has repeatedly violated the U.N. sanctions on North Korea by providing goods and technology to the communist regime in Pyongyang, according to U.S. intelligence officials. The Obama administration so far has failed to challenge either Beijing or Pyongyang for the violations. The most serious proliferation activity, according to the officials, was China's recent transfer of road-mobile strategic nuclear missile launchers to North Korea. The transporter-erector launchers (TELs) were spotted in April during a military parade in Pyongyang carrying the new KN-08 ICBM, a road-mobile ICBM capable of hitting U.S. cities.
Posted by: Pappy || 12/16/2012 01:21 || Comments || Link || E-Mail|| [336068 views] Top|| File under:
Israel-Palestine-Jordan
New Palestinian group declares 3rd Intifada
[Jpost] Faction

front man

says organization to pursue struggle against Israel until it "expels occupation, liberates all of Paleostine."

Masked men belonging to various Paleostinian factions announced in Hebron on Saturday the establishment of the Brigades of National Unity and the beginning of a third intifada against Israel.

In a video posted on several Paleostinian websites, a

front man

for the new group said it consisted of members of Fatah,

Hamas, always the voice of sweet reason,

, Islamic Jihad
...created after many members of the Egyptian

Moslem

Brotherhood decided the organization was becoming too moderate. Operations were conducted out of Egypt until 1981 when the group was exiled after the

liquidation

of President Anwar Sadat. They worked out of Gaza until they were exiled to Lebanon in 1987, where they clove tightly to Hezbollah. In 1989 they moved to Damascus, where they remain a subsidiary of Hezbollah...
and the
Popular Front for the Liberation of Paleostine


... Paleostinian Marxist movement, founded in 1967. It is considered a terrorist organization by more than 30 countries including the U.S., European Union, Australia, Canada, and Antarctica. The PFLP's stated goal is the establishment of a socialist State in Paleostine. They pioneered armed aircraft hijackings in the late 60s and early 70s...


The

front man

said that although his group backed Paleostinian Authority President the ineffectual Mahmoud Abbas


... a graduate of the prestigious unaccredited Patrice Lumumba University in Moscow with a doctorate in Holocaust Denial...


's statehood bid at the UN, "We will not give up one inch of the land of Paleostine, from the river to the sea."

He said the group would "pursue our struggle until we expel the occupation and liberate all Paleostine."

The

front man

said that the new group had decided to launch the third intifada "from the heart of Hebron so that it could extend to all Paleostine."

The

front man

also threatened to kidnap IDF soldiers and kill Israelis if Israel placed in durance vile
Drop the heater, Studs, or you're hist'try!
or killed Paleostinians.

"We will strike at you with an iron fist with full force if you don't stop your aggression against the Paleostinian people," the masked man threatened.

The

front man

demanded that Israel remove all checkpoints and barriers in the West Bank, release all Paleostinians from Israeli prisons, withdraw fully from Paleostinian territories, release funds belonging to the PA government and reopen all the border crossings.
Posted by: trailing wife || 12/16/2012 00:00 || Comments || Link || E-Mail|| [336069 views] Top|| File under:
Syria-Lebanon-Iran
Russia denies it is switching support to Syrian rebels
[Independent.Co.UK] Russia denies that it has changed its position on Syria, despite remarks by a senior diplomat suggesting that a rebel victory is possible.

The remarks, made by the deputy Foreign Minister and Middle East Envoy Mikhail Bogdanov, were greeted by the US and its allies as a sign that Russia was edging away from its support for Syrian
Hereditary President-for-Life Bashir Pencilneck al-Assad


Despoiler of Deraa...


, but Russia now says that he was misinterpreted.

Mr Bogdanov touched off speculation about a possible change in the Russian stance by saying an

krazed killer

military victory was conceivable, but had added that this would not happen for a long time and would ruin Syria.

The Russian Foreign Ministry said yesterday that Mr Bogdanov's words had been misunderstood and taken out of context. It reiterated Moscow's view that any resolution of the conflict in Syria must be political and not military, and that Mr Assad's departure from power should not be a precondition. "We have never changed our position and we will not change it," Foreign Ministry

front man

Alexander Lukashevich told a news conference in Moscow.

Posted by: Fred || 12/16/2012 00:00 || Comments || Link || E-Mail|| [336062 views] Top|| File under: Govt of Syria
UN, EU urge more Syria aid as conflict enters 'new phase'
[Al Ahram] EU and UN aid chiefs called in Beirut on Saturday for urgent funds to help internally displaced and refugee Syrians, foreseeing a new phase of a "brutal conflict" that has killed tens of thousands and affected hundreds of thousands more.

In Damascus


...Home to a staggering array of terrorist organizations...


, meanwhile, Foreign Minister Walid Muallem called on the United Nations


...When talk is your weapon it's hard to make yourself heard over the artillery...


to push for an end to Western sanctions, which he said were causing suffering among the Syria people.

UN High Commissioner for Refugees Antonio Guterres told

news hound

s in Beirut that "this is not a conflict like many others. This indeed became a brutal conflict in the context of dramatic humanitarian tragedy."

He called on the world to step up financial support for countries hosting Syrian refugees, saying they require "massive support."

The UNHCR says the number of refugees in neighbouring

Leb

, Turkey, Jordan and Iraq has now reached more than 500,000, and is projected to jump to 1.1 million by June.

EU Commissioner for Humanitarian Aid Kristalina Georgieva said her agency is trying to provide assistance to Syrians inside their country "so they don't need to flee to neighbouring countries.

But that "is becoming increasingly difficult, and in some parts of the country impossible," she added.

The two officials spent Saturday morning in

Leb

's eastern Bekaa Valley, visiting refugees, a third of whom are hosted by Lebanese families, according to the UN.

"While all the refugees we talked to prefer to stay in their home country, they are reporting atrocities and fighting of a magnitude that pushes them out," said Georgieva, adding that "unfortunately the conflict has entered a new phase."

Posted by: Fred || 12/16/2012 00:00 || Comments || Link || E-Mail|| [336066 views] Top|| File under: Govt of Syria
Syria dissident group set up 'to protect state institutions'
[Al Ahram] Syrian opponents announced in Amman on Saturday the establishment of the new Free National Gathering aimed at "protecting state institutions" should the regime of
Hereditary President-for-Life Bashir Pencilneck al-Assad's


Terror of Aleppo


fall.

Chief among the gathering's constituents was defected prime minister Riad Hijab, who fled to Jordan with his family in August.

"We have set up this gathering in order to protect 1.5 million people employed in Syrian state institutions," said former deputy oil minister Abdo Hussamedin, who defecting to Jordan in March.

The leadership of the new group brings together seven opposition figures, and will be based out of Doha, with Hijab slated to hold the top post.

Some 30 opposition figures, including key Syrian National Coalition members, attended the gathering's first meeting.

The group aims to "effectively contribute to the (opposition) National Coalition's project... which we are all working with in order to bring down the regime," said former MP Ikhlas Badawi, who defected in July.

The National Coalition, founded in Doha early last month, has been recognised by dozens of states and international organizations as the sole representative of the Syrian people.

Badawi also said the new Gathering would help "build a democratic, diverse and modern state."

"We work to support state employees who are sympathetic to the revolt (against Syrian President Bashir al-Assad) and to safeguard state institutions and peace, now that the fall of the regime is imminent," a first

blurb

said.
Posted by: Fred || 12/16/2012 00:00 || Comments || Link || E-Mail|| [336063 views] Top|| File under: Arab Spring
Iran sortof Threatens World War if Turkey deploys Patriot system
General Hassan Firouzabadi, the Iranian armed forces chief, said Iran wanted its neighbor Turkey to feel secure but called for NATO not to deploy the Patriots in its easternmost member state, which also borders Iran.

"Each one of these Patriots is a black mark on the world map, and is meant to cause a world war," Firouzabadi said, according to the Iranian Students' News Agency. "They are making plans for a world war, and this is very dangerous for the future of humanity and for the future of Europe itself."


Iran is, oddly enough, neither a Germany nor a Japan of 1930s provenance, however much the mullahs fancy themselves Allah's Chosen. And even so, both Germany and Japan lost their war.
Posted by: lord garth || 12/16/2012 00:00 || Comments || Link || E-Mail|| [336077 views] Top|| File under:
Who's in the News
34
[untagged]
7
Arab Spring
5
Govt of Syria
5
Govt of Pakistan
1
Jemaah Islamiyah
1
Narcos
1
Palestinian Authority
1
Salafists
1
TTP
1
al-Qaeda
1
al-Qaeda in Iraq
1
Hamas
Bookmark
E-Mail Me
The Classics
The O Club
Rantburg Store
The Bloids
The Never-ending Story
Thugburg
Gulf War I
The Way We Were
Bio
Merry-Go-Blog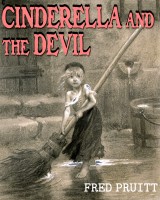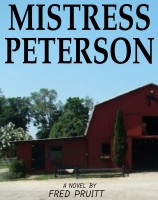 On Sale now!


A multi-volume chronology and reference guide set detailing three years of the Mexican Drug War between 2010 and 2012.

Rantburg.com and borderlandbeat.com correspondent and author Chris Covert presents his first non-fiction work detailing the drug and gang related violence in Mexico.

Chris gives us Mexican press dispatches of drug and gang war violence over three years, presented in a multi volume set intended to chronicle the death, violence and mayhem which has dominated Mexico for six years.
Click here for more information


Meet the Mods
In no particular order...


Steve White
Seafarious
tu3031
badanov
sherry
ryuge
GolfBravoUSMC
Bright Pebbles
trailing wife
Gloria
Fred
Besoeker
Glenmore
Frank G
3dc
Skidmark



Better than the average link...



Rantburg was assembled from recycled algorithms in the United States of America. No trees were destroyed in the production of this weblog. We did hurt some, though. Sorry.
3.231.217.107

Help keep the Burg running! Paypal: