Africa North
Baradei Tweet Slams 'Coup against Democracy'
[An Nahar] Egyptian opposition figure Mohamed ElBaradei


Egyptian law scholar and Iranian catspaw. He was head of the IAEA from December 1997 to November 2009. At some point during his tenure he was purchased by the Iranians. ElBaradei and the IAEA were jointly awarded the Nobel Peace Prize for something in 2005. After stepping down from his IAEA position ElBaradei attempted to horn in on the 2011 Egyptian protests which culminated in the collapse of the Mubarak regime. ElBaradei served on the Board of Trustees of the International Crisis Group, a lefty NGO that is bankrolled by the Carnegie Foundation, the Ford Foundation, the Bill & Melinda Gates Foundation, as well as George Soros' Open Society Institute. Soros himself serves as a member of the organization's Executive Committee.


on Friday slammed President Mohamed Morsi and an Islamist-dominated panel that approved a new draft constitution, in a message on his Twitter account.

"The president and his constituent assembly are currently staging a coup against democracy. Regime legitimacy fast eroding," he wrote.


Remind me when El-Baradei became a champion of democracy?


The draft charter, approved by the constitutional assembly after a marathon overnight session boycotted by liberals and Christians, raises serious human rights
...not to be confused with individual rights, mind you...
concerns including over religious freedom, according to activists.

Tens of thousands of protesters demonstrated in Cairo on Friday in marches that began just hours after the new draft was adopted.

"Down with the constitutional assembly," vast crowds armed with megaphones chanted as they filed into Tahrir Square, the epicenter of the uprising that overthrew Hosni Mubarak


...The former President-for-Life of Egypt, dumped by popular demand in early 2011...


in early 2011.

Several prominent opposition figures attended the protests, including ElBaradei and former Arab League


...an organization of Arabic-speaking states with 22 member countries and four observers. The League tries to achieve Arab consensus on issues, which usually leaves them doing nothing but a bit of grimacing and mustache cursing...


chief Jerry Lewis doppelgänger Amr Moussa


... who was head of the Arab League for approximately two normal lifespans, accomplishing nothing that was obvious to the casual observer ...


The constitution has taken center stage in the country's worst political crisis since Morsi's election in June, squaring largely Islamist forces against liberal opposition groups.

Posted by: Fred || 12/01/2012 00:00 || Comments || Link || E-Mail|| [6510 views] Top|| File under: Arab Spring
Europe
Paris Muslim activist to test Islamic taboos with gay-friendly mosque
Europe's first gay and lesbian-friendly mosque opened on Friday in an eastern Paris suburb, in a challenge to mainstream Islam's long tradition of condemning same-sex relationships.

The mosque, set up in a small room inside the house of a Buddhist monk, welcomed transgender and transsexual Muslims and seat men and women together, breaking with another custom where the sexes are normally segregated during prayer.

Its founder, French-Algerian gay activist and practising Muslim Ludovic-Mohamed Zahed, will also encourage women to lead Friday prayers, smashing yet another taboo.

"It's a radically inclusive mosque. A mosque where people can come as they are," said Zahed, 35, whose prayer space will be the first in Europe to formally brand itself as a gay-friendly mosque, according to Muslim experts.

The mosque, which for now will be limited to Friday prayer sessions, is opening as religious leaders in France, including senior Muslims, are petitioning against plans by the Socialist government to legalise gay marriage.

"Being homosexual and Muslim is borderline schizophrenic," said one of three gay Muslims who will lead prayers at the mosque, whose floor-to-ceiling windows look out on a garden decorated with Buddhist symbols.
Posted by: tipper || 12/01/2012 08:03 || Comments || Link || E-Mail|| [6471 views] Top|| File under:
Dutch parliament to abolish blasphemy law
[Iran Press TV] The Dutch parliament will approve a motion to abolish a law that criminalizes blasphemy, mainly due to strong support by the Liberal Party (VVD).

On Wednesday, a majority of parties in the Netherlands stated that the blasphemy law was no longer relevant in the 21st century.

The VVD party had refused to support efforts to annul the law during the tenure of the previous government in order not to upset the fundamentalist Christian party SGP, whose support was necessary in the upper house of parliament.

According to the SGP, the decision to lift the ban on blasphemy is a "painful loss of a moral anchor and a symptom of a spiritual crisis."

The law, introduced in the 1930s, has not been invoked over the past half century.

However, it is still off-limits under the Dutch law to insult police officers or the country's monarch, Queen Beatrix.

The move to decriminalize blasphemy gained strength in 2011 during the trial of the far-right anti-Islam politician Geert Wilders, when a Dutch court ruled that he had the right to criticize Islam even if his opinions were insulting to many Muslims.
Posted by: Fred || 12/01/2012 00:00 || Comments || Link || E-Mail|| [6463 views] Top|| File under:
Home Front: WoT
ELF Terrorist Arrested at Canuck Border
HT to Hot Air. Nice 'stache in her pic at the link


A Canadian woman who has been an international fugitive from charges relating to a string of fires set by environmental radicals surrendered to U.S. authorities on Thursday, officials said.

After a decade on the run, Rebecca Jeanette Rubin, 39, turned herself in at the Canadian border in Blaine, Wash., the FBI announced. She faces federal arson and conspiracy charges in Oregon, Colorado and California. After an appearance in federal district court in Seattle, she will be sent to face trial in Oregon, officials said.


hope she falls down the stairs a couple times on the way


Rubin is accused of being part of a cell known as the Family, which was based in Eugene, Ore., and was affiliated with the Earth Liberation Front and the Animal Liberation Front. From 1996 to 2001, the group was responsible for 20 arsons in five Western states, officials said.


time to recover costs. Big rocks to small rocks


The group disbanded in 2001, but Operation Backfire, the federal task force that investigated the fires, found an informant and broke the case in 2005. The leader, William C. Rodgers, ran a bookstore in Prescott, Ariz., and killed himself after he was arrested.


good decision




Remind me to grieve for him at some point. I'm a busy man though...


According to investigators, the more than a dozen members of the Family took oaths of secrecy and commitment to one another. They used firebombs and were known for the coordinated attacks on targets that included a ski resort in Vail, Colo., an SUV dealership in Oregon and federal wild horse corrals in Eastern Oregon and Northern California. Estimates of the total damage ranged from $23 million to $40 million.


lotta rocks to break


Federal officials said they consider the case the largest example of terrorism on behalf of environmental goals in the nation's history.
Posted by: Frank G || 12/01/2012 17:39 || Comments || Link || E-Mail|| [6486 views] Top|| File under:
White House opposed new Iran sanctions
The White House announced its opposition to a new round of Iran sanctions that the Senate unanimously approved Friday, in the latest instance of Congress pushing for more aggressive punitive measures on Iran than the administration deems prudent.

On Thursday, Sens. Robert Menendez (D-NJ) and Mark Kirk (R-IL) introduced the amendment to the National Defense Authorization Act, which the Senate passed 94-0. The new legislative language would blacklist Iran's energy, port, shipping, and shipbuilding sectors, while also placing new restrictions on Iran's ability to get insurance for all these industries. The legislation would also vastly expand U.S. support for human rights inside Iran and impose new sanctions on Iranians who divert humanitarian assistance from its intended purpose.

"The window is closing. The time for the waiting game is over," Menendez said on the Senate floor Thursday night. "Yes, our sanctions are having a demonstrable effect on the Iranian economy, but Iran is still working just as hard to develop nuclear weapons."

But the White House told several Senate offices Thursday evening that the administration was opposed to the amendment. National Security Spokesman Tommy Vietor sent The Cable the administration's official position, explaining the White House's view the sanctions aren't needed and aren't helpful at this time.
Posted by: tipper || 12/01/2012 10:12 || Comments || Link || E-Mail|| [6464 views] Top|| File under:
Security Clearances Revoked, Criminal Charges Pending For ATF Fast & Furious Officials
According to credible ATF sources, officials heavily involved in Operation Fast and Furious and named as partially responsible for the program's failure by Department of Justice Inspector General Michael Horowitz and the House Oversight Committee have been stripped of their government security clearances while some have been fired, demoted, and transferred. Criminal charges are also reportedly pending.

Former ATF Special Agent in Charge of the Phoenix Field Division Bill Newell, former ATF Special Agent in Charge of Operations in the West Bill McMahon and former Assistant Special Agent in Charge of the Phoenix Field Division George Gillett have been fired while former Assistant Special Agent in Charge Jim Needles and Field Supervisor David Voth have been demoted. Hope McAllister, the lead case agent for Fast and Furious, has been put on leave and transferred out of Phoenix according to reports. McMahon and ATF came under heavy fire just a few months ago after it was revealed McMahon had been receiving ATF paid leave while pulling a six figure salary from J.P. Morgan, the same bank that owns the bureau's credit cards.

In addition to involvement in Operation Fast and Furious, the consequences for these officials come as a result of their handling of the Jay Dobyns' arson case. All are expected to receive full retirement benefits.

The ATF Public Affairs Division did not return calls for comment. The Department of Justice Inspector General's Office said they would get back to Townhall with a comment "sometime next week."
Posted by: trailing wife || 12/01/2012 04:59 || Comments || Link || E-Mail|| [6507 views] Top|| File under:
India-Pakistan
Pakistan agrees release of more Taliban prisoners
[Dawn] Pakistain on Friday agreed to release another batch of Taliban prisoners in a bid to facilitate peace talks between

beturbanned goons

and the Afghan government, a joint foreign ministry statement said.

The announcement came after talks in Islamabad between visiting Afghan Foreign Minister Zalmai Rassoul and his Pak counterpart Hina Rabbani Khar.

The number of prisoners to be released was not specified but is not thought to include the Taliban's former deputy leader Mullah Abdul Ghani Baradar, who was captured in 2010.

A senior Pak security official earlier told AFP that "no decision" had been taken on his release.

The joint statement said both sides agreed the "release of more prisoners, facilitating contacts and urging the Taliban to renounce ties to al Qaeda."

It was the second high-level delegation to visit Pakistain this month to press for the release of Taliban prisoners in a bid to kick start peace efforts.

Posted by: Fred || 12/01/2012 00:00 || Comments || Link || E-Mail|| [6460 views] Top|| File under: Taliban
Israel-Palestine-Jordan
White House: Israeli settlement plan 'counterproductive'
Always being helpful, that clever President Obama.

[Maan] The White House said Friday a new Israeli settlement expansion plan was "counterproductive" and could make it harder to bring Israel and the Paleostinians back to the negotiating table.

"We reiterate our longstanding opposition to settlements and East Jerusalem construction and announcements," White House

front man

Tommy Vietor said.

Israel plans to build thousands of new homes for its settlers in the occupied West Bank and East Jerusalem, an Israeli official said earlier, defying a UN vote that implicitly recognized Paleostinian statehood there.

The official, speaking on condition of anonymity
... for fear of being murdered...
, said Prime Minister Benjamin Netanyahu's conservative government had authorized the construction of 3,000 housing units.

"We believe these actions are counterproductive and make it arder resume direct negotiations or achieve of a two state solution," Vietor said.

"Direct negotiations remain our goal and we encourage all parties to take steps to make that easier to achieve."
Posted by: trailing wife || 12/01/2012 00:00 || Comments || Link || E-Mail|| [6466 views] Top|| File under:
Southeast Asia
Thai government bristles at OIC resolution
The Thai government is upset with the Organisation of Islamic Cooperation's (OIC) resolution that the country has made little progress in addressing unrest in the south. It's position was publicly stated by Vice Foreign Minister Jullapong Nonsrichai, who attended the OIC foreign ministers' meeting in Djibouti in mid-November as an observer.

He said Thailand was disappointed with the OIC secretary office's use of the word "meager" to describe the lack of progress in efforts to resolve the conflict.

Foreign Minister Surapong Tovichakchaikul will send a letter to OIC's secretary-general to reaffirm the kingdom's intention to cooperate with the OIC in seeking lasting peace in the southernmost provinces.

Mr Jullapong suggested the language used by the OIC could affect the kingdom's ability to work with the Islamic organisation. He said, "If the OIC wants to continue cooperating with Thailand, it should realise the fact that Thailand has made a lot of progress in the South. Otherwise we might not cooperate with it in the future."

The resolution said Thailand has made little progress since the organisation and the kingdom issued a joint statement stating their intention to cooperate on the issue five years ago.

The OIC also expressed its disapproval of the continued use of the emergency decree in the south and the limited progress in introducing the local Malayu language to classrooms in local schools. The organisation said the extensive military presence throughout the southern border provinces is having a negative impact on the population's everyday life.

The OIC expressed concern that Thailand's increasing reliance on "undisciplined" paramilitary personnel could aggravate the ongoing conflict in the region. They called on the Thai government to hold negotiations with Muslim leaders to find a solution that would guarantee the legitimate rights of local Islamic communities.

Meanwhile, Defense Minister Sukumpol Suwanatat said the prime minister had signed an order on Wednesday appointing him to oversee security affairs in the South.

The Confederation of Teachers of Southern Border Provinces announced yesterday that all 332 schools in Pattani that had been closed by the group due to security concerns are likely to reopen next week. The move came after authorities and the confederation came to an agreement on proposed security measures for teachers. The schools had been shut down after the fatal shooting of the director of a local school on Nov 22.

Meanwhile, a building at Bang Maruat School in Pattani province was burned down, causing the loss of 20 desktop computers, 80 new tablet computers and other teaching equipment. Eight classrooms, a computer room and an administration office were destroyed.
Posted by: ryuge || 12/01/2012 00:00 || Comments || Link || E-Mail|| [6463 views] Top|| File under: Thai Insurgency
Envoy Warns That Syria Could Become a Failed State
A little late for becoming...
[ABCNews.Go] The U.N.-Arab League envoy for Syria warned the international community Friday that the Mideast nation will become a failed state unless there is a negotiated political solution to the 19-month conflict.

Lakhdar Brahimi, told the U.N. General Assembly that nobody wants this to happen because it would have disastrous consequences across the region, leading to lawlessness, warlords, banditry, narcotics, arms smuggling and worst of all communal and ethnic strife.

After speaking to the government and opposition and visiting Syria's neighbors, Brahimi told the 193-member world organization that he believes that only the Security Council can put together a peace plan. He urged the U.N.'s most powerful body to overcome its deep divisions and adopt a resolution aimed at ending the civil war, which activists say has killed at least 40,000 people since March 2011.

"Difficult as it has been for the council to reach a consensus on an implementable roadmap for Syria, I nevertheless feel that it is here, and only here, that a credible, implementable process can be put together," Brahimi said.

Russia and China, key allies of Syrian President Bashar Assad, have vetoed three Western-backed resolutions aimed at pressuring the government to stop the violence. Brahimi said "the building blocks for a political process to end the crisis in Syria already exist" in the roadmap outlined by the Action Group for Syria at a meeting in Geneva on June 30.

Posted by: Fred || 12/01/2012 00:00 || Comments || Link || E-Mail|| [6488 views] Top|| File under: Govt of Syria
US Senate votes 94-0 to expand sanctions on Iran energy, shipping
[Ynet] The US Senate resoundingly approved new sanctions on trade with Iran's energy, port, shipping and ship-building sectors on Friday, its latest effort to ratchet up economic pressure on Tehran over its nuclear program.

Senators voted 94-0 to make the new sanctions part of an annual defense policy bill. The defense bill must still be approved by the Senate and House of Representatives before it would be given to President Barack Obama
They get bitter, they cling to guns or religion or antipathy to people who aren't like them...
to sign into law.
The White House announced its opposition to a new round of Iran sanctions that the Senate unanimously approved Friday, in the latest instance of Congress pushing for more aggressive punitive measures on Iran than the administration deems prudent.
Posted by: trailing wife || 12/01/2012 00:00 || Comments || Link || E-Mail|| [6502 views] Top|| File under:
Global Hacking Network Declares Internet War On Syria
[Maan] Global hacking network Anonymous said it will shut down Syrian government websites around the world in response to a countrywide Internet blackout believe aimed at silencing the opposition to
Hereditary President-for-Life Bashir Pencilneck al-Assad


Before going into the family business Pencilneck was an eye doctor...


Syria was plunged into communication darkness on Thursday when Internet connectivity stopped at midday. Land lines and mobile phones networks were also seriously disrupted.

The Syrian government said "terrorists" had attacked Internet lines but the opposition and human rights


One man's rights are another man's existential threat.


groups suspect it to be the work of the authorities.

Opposition activists have used the Internet extensively to further their cause by publishing footage of aerial strikes and graphic images of civilian casualties. In the absence of a free press, they have used social media to disseminate information during the uprising and communicate with journalists abroad.

Anonymous, a loose affiliation of hacking groups that opposes Internet censorship, said it will remove from the Internet all web assets belonging to Assad's government that are outside Syria, starting with embassies.

By 10 a.m. on Friday, the website for Syria's embassy in Belgium was down but the embassy in China -- which Anonymous said it would target first -- was operating. Most government ministry websites were down although this could be due to the blackout.

Several networking experts said that it was highly unlikely that the lines had been sabotaged by anti-Assad forces.

CloudFlare, a firm that helps accelerate Internet traffic, said on its blog that saboteurs would have had to simultaneously sever three undersea cables into the port city of Tartous and also an overland cable through Turkey in order to cut off the entire country's Internet access.

"That is unlikely to have happened," CloudFlare said.

The government has been accused of cutting communications in previous assaults on rebel-held areas. Anonymous said Assad's government had physically "pulled the plug out of the wall."

"As we discovered in Egypt, where the dictator (Hosni) Mubarak did something similar -- this is not damage that can be easily or quickly repaired," it added, referring to an Internet outage during the early days of the 2011 uprising in Egypt.

Rebels have seized a series of army bases across Syria this month, exposing Assad's loss of control in northern and eastern regions and on Thursday fighting on the outskirts of the capital blocked access to the international airport.

More than 40,000 people have been killed since the uprising began in March 2011, according to opposition groups.

Human rights organizations, including Amnesia Amnesty International, said the Internet cut could signal that Assad is seeking to hide the truth of what is happening in the country from the outside world.

Syrian authorities have severely restricted non-state media from working in the country.

The hacker collective has staged cyber attacks on the US Central Intelligence Agency and

Britannia

's Serious Organized Crime Agency. Earlier this month, The Israeli government said it logged more than 44 million hacking attempts in just a few days during its military assault on

Gazoo

after Anonymous waged a similar campaign.
Posted by: trailing wife || 12/01/2012 00:00 || Comments || Link || E-Mail|| [6461 views] Top|| File under:
Who's in the News
35
[untagged]
5
Govt of Syria
2
Lashkar e-Jhangvi
2
Arab Spring
2
TTP
1
Govt of Pakistan
1
al-Qaeda
1
al-Shabaab
1
Salafists
1
Taliban
1
Thai Insurgency
1
Houthis
1
Ansar Dine
1
Commies
Bookmark
E-Mail Me
The Classics
The O Club
Rantburg Store
The Bloids
The Never-ending Story
Thugburg
Gulf War I
The Way We Were
Bio
Merry-Go-Blog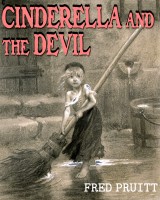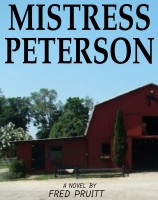 On Sale now!


A multi-volume chronology and reference guide set detailing three years of the Mexican Drug War between 2010 and 2012.

Rantburg.com and borderlandbeat.com correspondent and author Chris Covert presents his first non-fiction work detailing the drug and gang related violence in Mexico.

Chris gives us Mexican press dispatches of drug and gang war violence over three years, presented in a multi volume set intended to chronicle the death, violence and mayhem which has dominated Mexico for six years.
Click here for more information


Meet the Mods
In no particular order...


Steve White
Seafarious
Pappy
lotp
Scooter McGruder
john frum
tu3031
badanov
sherry
ryuge
GolfBravoUSMC
Bright Pebbles
trailing wife
Gloria
Fred
Besoeker
Glenmore
Frank G
3dc
Skidmark
Alaska Paul



Better than the average link...



Rantburg was assembled from recycled algorithms in the United States of America. No trees were destroyed in the production of this weblog. We did hurt some, though. Sorry.
3.234.210.25

Help keep the Burg running! Paypal: