Africa Horn
Debate rages over Sudan's Bashir after "plot" arrests
[Al Ahram] Sudan's information minister had one clear message after security agents moved in to arrest their former spy chief - that a plot had been uncovered, the culprits caught and the situation in the country was now "totally stable".

Khartoum did appear quiet a day later on Friday - but on the desert city's dusty streets the detention amplified a debate about the future of the country's leader, and posed new questions about who might one day unseat him.

President Omar Hassan Al-Bashir has kept a near quarter-century hold on this African oil producer, drawing support from its all-powerful military, security services and large parts of the devout, overwhelmingly

Mohammedan

population.

His speeches regularly referred to threats from outside - from the West, from Israel and from the
International Criminal Court


... where Milosevich died of old age before being convicted ...


, which has indicted him over charges of atrocities in Darfur.

But the man locked away
I ain't sayin' nuttin' widdout me mout'piece!
on Thursday on charges of plotting to "incite chaos" was Salah Gosh, once one of the most powerful figures in Bashir's inner circle, together with several other senior figures from army and security.

"He [Bashir] would always be worried ... that the opposition groups would be involved, but now it's coming from inside. There is a categorical difference there," said Magdi El-Gizouli, a fellow at the Rift Valley Institute.


Gizouli said there were signs of frustration inside the military, where many who had fought Bashir's wars in Darfur and the south were itching for the old guard to move on. "Inside the regime and army are many who want jobs. They are not young anymore. It's not about reforms. It's about power," he added.

Public unrest has also been growing over rising prices and growing inflation after South Sudan split away as an independent nation last year, under the terms of a peace deal, taking most of the country's oil reserves with it.

Diplomats and analysts in Sudan told

Rooters

they doubted those tensions had built up into an active military coup attempt.

The detentions were rather a warning shot to those inside the army, security and services and ruling party who might even be considering searching for a replacement for Bashir, they added.

"This is a power struggle inside the regime. It was a preemptive measure," said Faisal Mohammad Saleh, a prominent journalist. "I don't think the arrested people had planned anything yet. Maybe they made some phone calls or met, but this was an early stage."

Quieter questions were already circulating about Bashir's future after an official from his ruling National Congress Party said last year, in the wake of Arab Spring protests, he would not seek re-election in the 2015 presidential election.

Speculation mounted after officials were forced to announce Bashir underwent throat surgery in Qatar in August when people in the street started wondering why he had stopped holding his famous public rallies.

Officials insist Bashir is healthy after undergoing a second operation in Soddy Arabia


...a kingdom taking up the bulk of the Arabian peninsula. Its primary economic activity involves exporting oil and soaking Islamic rubes on the annual hajj pilgrimage. The country supports a large number of princes in whatcha might call princely splendor. When the oil runs out the rest of the world is going to kick sand in their national face...


. But a reduction in his public appearances has kept people talking.

At an Islamist conference last week Sudan invited

Mohammedan

leaders from Egypt, Tunisia and further afield, but Bashir's seat was vacant for more than one hour at the opening ceremony. When Bashir finally came, officials interrupted a speech to declare "the president of the republic is here."

The startling arrest of Gosh and the other officials, opened up another dimension in the speculation. "You cannot stop the succession debate anymore. It's there and people wonder how fit their president is or whether he wants to run again at the next elections," said a Western diplomat.

"[Vice President Ali Osman] Taha has many supporters in the NCP but there are others in the army and NCP with ambitions, too."

While details of the plot arrests remain unclear, analysts say the trigger could have been worries that once-loyal Islamists would stage protests after hopes for reforms were dashed at the Khartoum conference last week.

In papers circulated in mosques before the meeting, many had demanded to discuss fighting corruption or reforms at the forum of the Islamic Movement, a quasi-official organization meant to guide the NCP.

But hopes for changes were dashed when the government managed to push through its candidate, former minister Al-Zubeir Al-Hassan, as new secretary general.

"He is not a historical Islamist leader, he doesn't really have Islamic credentials," said Harry Verhoeven, a long-time Sudan watcher.

Thousands of mid-level army officers heeded calls by

Mohammedan

leaders to fight southern "infidels" during the country's decades-long civil war with South Sudan. Many of them were furious when the peace deal that Bashir secured to end that conflict opened the door for southerners to secede from Sudan last year.

Former "mujahideen" have organised themselves into groups such as the "Saihun," or travelers in Arabic, to vent their anger against the government. "I went fighting as a young man and I feel this government has run the country aground with their corruption. We have ministers who are not competent," said an Islamist, speaking to

Rooters

before the arrests were announced.

After the arrests, Islamists uploaded pictures of one of the army officers incarcerated
Don't shoot, coppers! I'm comin' out!
alongside Gosh - Wad Ibrahim, a civil war hero respectfully called "Emir of the Mujahideen".

Shops opened as usual in the morning before Friday prayers. At one mosque visited by

Rooters

the preacher did not mention the arrests.

Many Sudanese, used to political upheavals, wondered what will happen next. "Who is ruling this country," wrote a user on the "Saihun" website on Thursday as rumours were swirling around. "I don't think they tried to stage a military coup," said 55-year-old Ibrahim Idriss, a food merchant in central Khartoum. "I'm not interested in it anyway. I worry more about corruption and officials who steal people's money."


Posted by: Fred || 11/25/2012 00:00 || Comments || Link || E-Mail|| [10797 views] Top|| File under: Govt of Sudan
Africa North
Egypt's Morsi promises democracy as protests rage
[Dawn] President Mohamed Morsi insisted on Friday that Egypt is on the path to "freedom and democracy" after granting himself sweeping powers, which sparked

festivities

between his supporters and foes and raised concerns abroad.

"Political stability, social stability and economic stability are what I want and that is what I am working for," he told a gathering of fellow outside the presidential palace.

Morsi opponents began a one-week sit-in in Tahrir Square -- the symbolic heart of protests that toppled Hosni Mubarak


...The former President-for-Life of Egypt, dumped by popular demand in early 2011...


last year -- and called for a mass protest on Tuesday.

Clashes erupted between police and protesters near the square, with demonstrators setting fire to a police truck, witnesses said.

And violent confrontations erupted between Morsi supporters and foes in the canal city of Suez and the Mediterranean city of Alexandria, where protesters ransacked the offices of the

Moslem Brüderbund

, from which the president was elected in June.

Under a declaration read out on television on Thursday, the president "can issue any decision or measure to protect the revolution... The constitutional declarations, decisions and laws issued by the president are final and not subject to appeal."

The move is a blow to the pro-democracy movement that ousted Mubarak, and sparked fears that people will be further ensconced in power.

It also raised international concerns, with the United States calling for calm and urging all parties to work together.

"The decisions and declarations announced on November 22 raise concerns for many Egyptians and for the international community," said State Department spokeswoman Victoria Nuland.

"One of the aspirations of the revolution was to ensure that power would not be overly concentrated in the hands of any one person or institution," her statement added.

In Brussels, a

front man

for EU foreign policy chief Catherine Ashton said "it is of utmost importance that the democratic process be completed in accordance with the commitments undertaken by the Egyptian leadership."

Rights watchdog Amnesia Amnesty International slammed Morsi's new powers, which "trample the rule of law and herald a new era of repression.

Is it because Morsi's actually trampling the "rule of Law", or is it because the current U.S. administration is backing Morsi?

"Morsi's backers, led by the powerful

Moslem Brüderbund

, gathered outside the presidential palace in northern Cairo in a show of support for the president's move.

"The people support the president's decisions," the crowd chanted.

On Thursday, Morsi undercut a hostile judiciary -- which had been considering whether to scrap an Islamist-dominated panel drawing up a new constitution -- and stripped judges of the right to rule on the case or to challenge his decrees.

The decision effectively places the president above judicial oversight until a new constitution is ratified.

Posted by: Fred || 11/25/2012 00:00 || Comments || Link || E-Mail|| [10795 views] Top|| File under: Muslim Brotherhood
Deposed Egypt prosecutor-general blames police for inaction on killing of protesters
[Al Ahram] Speaking at the extraordinary judges' general assembly on Saturday, the ousted prosecutor-general Abdel-Meguid Mahmoud attempted to rebutt accusations that his office was slow or ineffective in prosecuting those who killed unarmed protesters after the January 25 uprising by pointing fingers at the ministry of interior for not referring any suspects to his office.
Mahmoud slammed the ministry of interior saying that it failed to provide the prosecutors with evidence or suspects in the violent attacks against the anti-SCAF protesters in 2011.

"The ministry of interior has never referred any suspects to the office of the prosecutor general in the Two Saints church bombing in January 2010, Maspero massacre October 2011, Mohamed Mahoumd

festivities

in November 2011 and the cabinet

festivities

December 2011."

Posted by: Fred || 11/25/2012 00:00 || Comments || Link || E-Mail|| [10796 views] Top|| File under: Arab Spring
Egypt's ElBaradei demands Morsi rescinds 'dictatorial' decree
[Al Ahram] Prominent opposition leader Mohamed ElBaradei


Egyptian law scholar and Iranian catspaw. He was head of the IAEA from December 1997 to November 2009. At some point during his tenure he was purchased by the Iranians. ElBaradei and the IAEA were jointly awarded the Nobel Peace Prize for something in 2005. After stepping down from his IAEA position ElBaradei attempted to horn in on the 2011 Egyptian protests which culminated in the collapse of the Mubarak regime. ElBaradei served on the Board of Trustees of the International Crisis Group, a lefty NGO that is bankrolled by the Carnegie Foundation, the Ford Foundation, the Bill & Melinda Gates Foundation, as well as George Soros' Open Society Institute. Soros himself serves as a member of the organization's Executive Committee.


said on Saturday there could be no dialogue with Egypt's president until he rescinded a "dictatorial" decree that he said gave the Islamist leader Mohamed Morsi the powers of a pharaoh.
The presidential decree issued on Thursday by Morsi, elected in June with the

Moslem Brüderbund

behind him, expanded his powers and caused fury amongst his opponents, prompting violent

festivities

in central Cairo and other cities on Friday.

Judges, angry at measures seen as undermining the judiciary, have threatened to strike if the declaration was not revoked and the opposition has called for more protests, with one planned for Tuesday.

"There is no room for dialogue when a dictator imposes the most oppressive, abhorrent measures and then says 'let us split the difference'," ElBaradei said in an interview with

Rooters

and The

News Agency that Dare Not be Named

after talks with opposition figures.

ElBaradei, who said he expected to be coordinator of a new opposition National Salvation Front, said Mursi's declaration threatened Egypt's troubled transition to democracy and actions were needed to stop a "cycle of violence".

"How are we going to do that? I do not see any other way other than through Mr. Morsi rescinding his dictatorial declaration," he said, adding the decree created a "new pharaoh".

Posted by: Fred || 11/25/2012 00:00 || Comments || Link || E-Mail|| [10796 views] Top|| File under: Arab Spring
Down Under
Men arrested after mosque 'threat'
The joys of multiculturalism.


Two suspected Muslim extremists have been arrested at a mosque in Sydney's south after threats were allegedly made against worshipers.

Police say two men are in custody after an operation at the mosque in Arncliffe, in Sydney's south, on Sunday afternoon. They said one man was removed from the mosque around 1.15pm by "members of the congregation" before being arrested by police stationed outside.

Another man was arrested outside the mosque, police told AAP. They did not specify the nature of the arrests.

A witness at the mosque who does not want to be named, said he saw members of the congregation drag a man wearing Islamic clothing from the building around 1.00pm (AEDT). The witness said worshippers hauled the man out of the mosque and took him "down the street", before police arrived and apprehended him.

He said the man appeared to be an Anglo-Saxon Australian and said he thought he may have been a Wahabi extremist.
Posted by: tipper || 11/25/2012 00:55 || Comments || Link || E-Mail|| [10796 views] Top|| File under:
India-Pakistan
Nuggets From The Urdu Press
These nuggets are culled from the Urdu press. They are summarised here without comment. Absurd or ridiculous, tft takes no responsibility for them

Drones behind Malala tragedy!


Drones are the answer to every question, dear Reader.

Writing in Dunya Rauf Klasra stated that some TV anchors and columnists were busy connecting the attack on Malala to America and to the rise of cursed secularism in Pakistain.


This is the other answer to all questions, unless it is the Dread Hinjoos or Mossad.

Some commentators have raised the cry that after the attempt on Malala it had become more urgent to start talking to the Taliban. What kind talks can we hold with the Taliban? Should we concede if they demand that Pakistain be handed over to them just as Swat

...a valley and an administrative district in the Khyber Pakhtunkhwa Province of Pakistain, located 99 mi from Islamabad. It is inhabited mostly by Pashto speakers. The place has gone steadily downhill since the days when Babe Ruth was the Sultan of Swat...
was?

Qazi Sahib's argument
Writing in Jang ex-Amir Jamaat Islami Qazi Hussain Ahmad
... third president (1987--2009) of the Pak Jamaat-e-Islami. Qazi was also head of the Muttahidah Majlis-e-Amal until his ego became bigger than the organization. Qazi is what is known as a fiery preacher, which means he has lots of volume, a good delivery, and not a lot of reverence for coherence. He was the patron of Gulbuddin Hekmatyar, Rasool Sayyaf and Osama bin Laden during the war against the Soviets. He used to recommend drining camel's urine to maintain good health before his kidneys started to go...
opined that we often complain about Taliban elements attacking Pakistain Army and doing other terror activities in the country, but it is difficult to explain to the Taliban that if fighting America in Afghanistan was jihad then how can we say that attacking the allies of America in Pakistain was terrorism?

Qazi Sahib on Malala
Quoted by Dunya ex-Jamaat Amir Qazi Hussain Ahmad stated that Malala has been attacked to facilitate attack on North
Wazoo. Qazi Sahib said that girl Malala had once said that

President B.O.

was her hero. And the NGOs were active on cue after Malala had been built up.

Munawwar Hasan on Malala
Talking to Ausaf Jamaat Islami chief Munawwar Hasan stated that those who tried to kill Malala were the very people who had supported attack on South Waziristan. He referred to a video tape that showed a girl being flogged by Taliban in 2009 and said that it was a fake video. He said youths will have to unite to stop America from interfering inside Pakistain.

Infidelity of journalists
Columnist-anchor Nusrat Javeed wrote in Express that after the Supreme Court let the PM off the hook in the NRO case many journalists praised law minister Farooq Naek for winning in the case and denigrated the former law minister Babar Awan for not winning. Nusrat remembered that when Babar Awan was pleading the case the journalists used to praise him too.

Malala attackers were from Orakzai
Reporting in Jang Tahir Khalil stated that the

faceless myrmidons

who tried to assassinate Malala Yousafzai in Swat were from Orakzai tribal agency and had headed back to Orakzai after shooting her. According to sources there were differences of opinion among those in charge. One source wanted to attribute it to America by saying that the attackers had come from Afghanistan. KP said they did not know who the attackers were and had therefore set a reward for their identification.

Khairpur killer found in South Punjab
According to Ausaf the killer who killed 6 and

maimed

18 at a political rally of the PPP under MNA Nafisa Shah - also daughter of Sindh CM - was found and placed in durance vile
Please don't kill me!
in Bahawalpur. He was a professional religious killer called Azizullah alias Kafan (shroud) who carried a head money of Rs 25 lakh. Bahawalpur is the centre of a famous jihadi ally of Al Qaeda.

Story of two Malalas
Writing in Jang Saleem Safi stated that Pakistain's Malala Yousafzai had become famous because of her bravery but there was Malala Joya of Afghanistan too who secretly educated thousands of girls while the Taliban ruling the country were busy destroying girls' schools. She was influenced by Shola Javed liberal movement but was soon critical of the post-Taliban government dominated by warlords. She attacked a warlord in parliament and was thrown out by Afghan parliament. Under attack, she finally left Afghanistan and had recently published a book about warlordism.

Greater Taliban alliance
Columnist Amir Khakwani wrote in Dunya that among Taliban leaders - apart from Baitullah Mehsud - no one fought in Afghanistan. The Mehsuds gave shelter to the fleeing Al Qaeda Arabs plus Chechen and Uzbek warriors. Later Fazlullah of Swat and Punjabi jihadi elements joined them. All together they started attacking Pakistain Army on the directions of Al Qaeda. Tehrik Taliban was given the fatwa that fighting Pakistain Army was first priority. Later a lot of criminal gangs too joined the Taliban forming a network of arms smuggling with money looted from banks and ransom collected from kidnappings.

General Beg's pearls of wisdom
Famous former army chief General Aslam Beg
...occasionally incoherent retired four-star general who was the Chief of Army Staff of the Mighty Pak Army, succeeding the creepy General Muhammad Zia-ul-Haq, after the latter was rubbed out died in an air crash in 1988. The general was involved up to his hairy ears in the Mehran bank scandal, shuffling millions in public money to buy or lease politicians, and is believed one of the prime movers in the sale of Pak nuclear technology to Iran. He ranks second only to Hamid Gul in the volume and flavor of his anti-Western vitriol..
facing charges of extortion and embezzlement told Dunya that people who recommend attacking North

Wazoo

are implementing the American agenda in Pakistain. No one including the US and NATO


...the North Atlantic Treaty Organization. A collection of multinational and multilingual and multicultural armed forces, all of differing capabilities, working toward a common goal by pulling in different directions...


can defeat the Haqqani network. Zardari has been told by Americans that he is of no use and the next turn is
Nawaz Sharif


... served two non-consecutive terms as prime minister, heads the Pakistain Moslem League (Nawaz). Noted for his spectacular corruption, the 1998 Pak nuclear test, border war with India, and for being tossed by General Musharraf...


's to serve the Americans. He added Imran Khan

... aka Taliban Khan, who is the lightweight's lightweight...
was now lifeless and could win only two to four seats in parliament.

Lal Masjid

holy man

attacks chief justice
Daily Jinnah quoted Lal Masjid naib khateeb Maulana Amir Siddiq as saying that chief justice Iftikhar Chaudhry was busy putting the state structure at risk to save the skin of his son. First the judge swore that he would be honest in dealing with his son's case then he withdrew from his oath. Now he must get Arslan's accounts investigated by such neutral personalities as Aitzaz, Asma Jehangir and Aleem Akbar.

'I will shoot myself!'
Quoted in Jinnah PPP leader Senator Faisal Raza Abidi told the Senate that if he was stopped by anyone from speaking out against the Supreme Court he would shoot himself on 10 November 2012. He said there was a judicial martial law in the country and he was within rights to criticise it. He said he was a citizen and had the right to speak about the judiciary and yet was wrongly taken to a

cop shoppe

. He said if he was a liar there should be contempt proceedings against him. He would neither appeal nor ask for review of punishment if he is awarded one.

Pak women not safe
Columnist and TV anchor Javed Chaudhry wrote in Express that no woman was safe in Pakistain and only those who were paid attention became Mukhtaran Mai after the outrage. He said Pakistain did not care for its women until they became Mukhtaran Mai and were supported by foreign NGOs. He favoured honest treatment of girls like Malala who was targeted by the Taliban but the other girls who were

maimed

with her were not cared for to the same extent.

Khar 'in trubbel'
Reported in Express Mrs Nilofar Khar went to court asking for her Haq Meher from Mr Ghulam Mustafa Khar, renowned politician and ex-CM of Punjab. She said she was driven out of home after a beating (maar-peet) after which she was sent a talaq in writing. She said she still had the right to haq meher (bride money).

Wait till Justice Chaudhry retires!
Quoted in his own newspaper Jinnah property tycoon Malik Riaz Hussain stated that till the retirement of Chief Justice Iftikhar Muhammad Chaudhry in 2013 he would get no justice. He said it was his constitutional right to get a fair trial and the Chief Justice knew that he would not get it as long as Justice Chaudhry was in the court. Mr Hussain had petitioned the Court that he should be given a fair trial in a contempt case and that it was not possible at the present time.
Posted by: trailing wife || 11/25/2012 00:00 || Comments || Link || E-Mail|| [10794 views] Top|| File under:
Israel-Palestine-Jordan
Motorcycle lynch mob Israeli spy
Badawi was a member of the Islamist group Jaljalat – Thunder – which takes its inspiration from Al Qaeda and is more hardline than Hamas.

He had been in prison since 2009 when he was arrested on terrorism charges. It was alleged he was one of several fighters planning to launch attacks on Hamas.

Badawi's family claim that while in prison, he was tortured until he confessed to being a traitor.

'Ribhi was a proud Palestinian. He loved his country with a rare passion and he was more opposed to Israeli occupation than Hamas is,' said his widow Kholoud.

'To see the body of my dear husband dragged through the streets like an animal is truly terrible. The men who did this were wild.'



Posted by: tipper || 11/25/2012 13:48 || Comments || Link || E-Mail|| [10795 views] Top|| File under:
Hamas rejects Gaza arms halt
[Al Ahram] The talks between

Hamas, always the voice of sweet reason,

and Israel are being brokered by Egypt, which also helped forge a cease-fire deal that ended eight days of Israel-

Gazoo

fighting earlier this week. The truce went into effect late Wednesday and has largely held. Residents in

Gazoo

said Israel has begun easing some border restrictions, allowing fishermen to head further out to sea and permitting farmers inspect land in a former no-go zone.
Moussa Abu Marzouk, deputy to Hamas' top leader in exile Khaled Mashaal, said to the AP on Saturday that talks on a further easing of restrictions are to be held in Cairo on Monday. Hamas and Israel do not meet directly and the indirect talks are held through Egyptian intermediaries.

An Israeli security official has said Israel would likely link a significant easing of

Gazoo

's border blockade to Hamas' willingness to stop arming itself. Israeli officials were not immediately available for comment Saturday.

However,


you can observe a lot just by watching...


Abu Marzouk rejected such demands. "These weapons protected us and there is no way to stop obtaining and manufacturing them," he said in an interview at his office on the outskirts of Cairo.

Hamas officials in

Gazoo

have said they have developed a local arms industry. Mashaal said earlier this week that the group has received weapons from Iran since Israel's last

Gazoo

offensive four years ago.

Hamas smuggles such weapons into

Gazoo

through tunnels under the border with Egypt.

Posted by: Fred || 11/25/2012 00:00 || Comments || Link || E-Mail|| [10796 views] Top|| File under: Hamas
Iran president congratulates Hamas on 'victory'
[Al Ahram] Iran's President Mahmoud Short Round Ahmadinejad congratulated

Gazoo

's

Hamas, always the voice of sweet reason,

Prime Minister Ismail Haniya for their "great victory" over Israel in a phone call on, the two sides said on Saturday.

Haniya in turn "thanked Iran for its support," they added, days after Tehran confirmed it had supplied military aid to

Gazoo

.

"The Iranian president congratulated the people of

Gazoo

and the (Paleostinian) resistance facing Zionist aggression ... on their great victory," Iran's news agency ISNA reported.

Haniya's office said Ahmadinejad called late on Friday to praise

Gazoo

's "victory after eight days of Israeli aggression," following the declaration of a ceasefire ending Operation Pillar of Defence on Wednesday.

"We stand beside the Paleostinian people," the Iranian president added.

Parliament speaker Ali Larijani on Wednesday said Iran had supplied military aid to Islamist movement Hamas, which controls

Gazoo

and fired missiles at Tel Aviv for the first time during the eight-day conflict with Israel.

Posted by: Fred || 11/25/2012 00:00 || Comments || Link || E-Mail|| [10795 views] Top|| File under: Govt of Iran
Fatah: We also fought against Israel in Pillar of Defense
[JPost] Gaza-based armed groups tied to Mahmoud Abbas's Fatah party claim they fired 516 rockets at Israel during recent conflict; Fatah Central Committee member praises Hamas, Islamic Jihad, says Abbas was not against the "resistance."
Posted by: Fred || 11/25/2012 00:00 || Comments || Link || E-Mail|| [10795 views] Top|| File under: Fatah
Hamas: Ties With Hezbollah At Stalemate
[Ynet] The civil war in Syria has resulted in a stalemate in the relations between Hezbollah and

Hamas, always the voice of sweet reason,

, Osama Hamdan, a Hamas representative in

Leb

, told Turkey's state-run Anadolu Agency Saturday.

"Ties between

Leb

's Hezbollah and Hamas are currently at a stalemate as a result of the Syrian crisis," Hamdan said.
Posted by: trailing wife || 11/25/2012 00:00 || Comments || Link || E-Mail|| [10795 views] Top|| File under: Hamas
Syria-Lebanon-Iran
Report: Satellite detects Iran attempt to smuggle Fajr rockets to Gaza
The Sunday Times reports that while ceasefire was being negotiated, missiles were being loaded onto cargo ship docked at an Iraninan port. Israel: We will attack and destroy any shipment of arms
British newspaper The Sunday Times reported that Israeli spy satellites have recognized a cargo ship, docked at an Iranian port, being loaded with missiles presumably bound for the Gaza Strip.

According to the report, a cargo ship docked at the Iranian port of Bandar Abbas was being loaded with rockets and other weapons and munitions. According to analysts, the shipment is in all likelihood heading for Gaza through the Red Sea, Sudan and then Egypt (which shares a border with Gaza).

The cargo, it seems, was prepared approximately one week ago, around the same time the ceasefire agreement to bring to Operation Pillar of Defense to an end was being decided on.

Israeli intelligence sources believe the weapons-laden cargo ship will pass through the well established Iranian weapons smuggling route to Gaza, through Sudan and the Red Sea. Sources told the British newspaper that they believe Iranian ships stationed in Eritrea will escort the ship from the moment it enters the Red Sea. "Regardless of the ceasefire agreement, we will attack and destroy any shipment of arms to Gaza once we have spotted it," an Israeli defense source said.

It appears that the ship's cargo includes Fajr-5 missiles, which terrorist groups have already fired at Tel Aviv and Jerusalem during Operation Pillar of Defense, and possibly Shahab-3 missiles, which can hit deep in Israeli territory.

In Sudan, according to assessment, the Fajr-5 missiles are broken down to four or five parts so they can be conveniently smuggled to Sinai and then brought into Gaza through tunnels.
Posted by: tipper || 11/25/2012 02:21 || Comments || Link || E-Mail|| [10802 views] Top|| File under:
Who's in the News
30
[untagged]
4
Arab Spring
3
TTP
3
Govt of Syria
2
al-Shabaab
2
Hamas
2
Govt of Sudan
1
Fatah
1
Jamaat-e-Islami
1
East Turkestan Islamic Movement
1
Lashkar e-Taiba
1
Muslim Brotherhood
1
Govt of Iran
1
al-Qaeda in North Africa
1
al-Qaeda in Arabia
Bookmark
E-Mail Me
The Classics
The O Club
Rantburg Store
The Bloids
The Never-ending Story
Thugburg
Gulf War I
The Way We Were
Bio
Merry-Go-Blog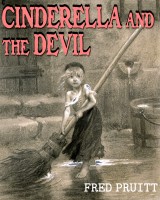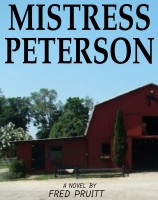 On Sale now!


A multi-volume chronology and reference guide set detailing three years of the Mexican Drug War between 2010 and 2012.

Rantburg.com and borderlandbeat.com correspondent and author Chris Covert presents his first non-fiction work detailing the drug and gang related violence in Mexico.

Chris gives us Mexican press dispatches of drug and gang war violence over three years, presented in a multi volume set intended to chronicle the death, violence and mayhem which has dominated Mexico for six years.
Click here for more information


Meet the Mods
In no particular order...


Steve White
Seafarious
tu3031
badanov
sherry
ryuge
GolfBravoUSMC
Bright Pebbles
trailing wife
Gloria
Fred
Besoeker
Glenmore
Frank G
3dc
Skidmark



Better than the average link...



Rantburg was assembled from recycled algorithms in the United States of America. No trees were destroyed in the production of this weblog. We did hurt some, though. Sorry.
3.235.180.193

Help keep the Burg running! Paypal: