Afghanistan
Central Bank Chief Accuses Banks of Smuggling Money Abroad
[Tolo News] Local Afghan banks are sending vast amounts of money abroad which is causing foreign currency inflation, head of Afghanistan's Central Bank Noorullah Delawari said on Wednesday.

Delawari claimed before Parliament that $4.6 billion was smuggled outside of Afghanistan last year.

"In the past year, $4.6bn was sent to foreign countries illegally. We proposed a law to the Council of Ministers which they approved, but despite the existence of this law, several banks are sending the money to outside," Delawari said, adding that he's investigating the issue.

Several government officials including Finance Minister Hazrat Omer Zakhilwal and Commerce Minister Abdul Hadi Arghandiwal were summoned to the parliament to respond to the recent increase of foreign currency rates against the Afghani.

The Finance Minister said that part of the problem are concerns for post 2014, spread by political experts in local media.

"The economy-related organs are not spreading concerns about post 2014 bankruptcy, but the politicians and the experts are propagating this in media," Zakhilwal told the

politician

s.

Meanwhile,


...back at the sea battle, the Terror of the Baltic's career had come to an abrupt and watery end...


the Commerce Minister said that export balance of the country is as low as five percent.

"We don't have anything to export, our trade balance is negative. Ninety-five percent of our trade deals were imports - we have only five percent export goods," Arghandiwal said.
Posted by: Fred || 11/22/2012 00:00 || Comments || Link || E-Mail|| [6471 views] Top|| File under:
Africa North
Egypt's Morsi grants himself sweeping new powers
Egypt's Islamist president Mohamed Morsi has granted himself sweeping new powers, one day after winning praise for his role in brokering the ceasefire in Gaza.

Mr Morsi has decreed that all decisions he has made since coming into office, and all decisions he will make until a new constitution is passed, will not be subject to appeal or review by any court.

He has also ordered that no court can dissolve the Islamist-dominated constituent assembly which is now drafting a new constitution.

And he gave the body - which was due to issue a draft constitution in December - two extra months to come up with a charter, that will then be put to a referendum.

Mr Morsi's declaration was aimed at "cleansing state institutions" and "destroying the infrastructure of the old regime," the president's spokesman said.

The moves are linked to events in June, when a court dissolved the lower house of parliament, which was dominated by Islamists.

Nobel laureate and former UN atomic energy agency chief Mohamed El Baradei lashed out at the declaration, which would effectively put the president above judicial oversight.

"Morsi today usurped all state powers and appointed himself Egypt's new pharaoh. A major blow to the revolution that could have dire consequences," El Baradei wrote on his Twitter account.

Mr Morsi has also ordered the re-trial of leaders from former strongman Hosni Mubarak's regime.
Posted by: tipper || 11/22/2012 17:58 || Comments || Link || E-Mail|| [6484 views] Top|| File under:
Nigeria to send 600 troops to Mali
[Daily Nation (Kenya)] Nigeria, west Africa regional powerhouse, said Tuesday that it would send about 600 troops to Mali as part of a west African military force to wrest control of northern Mali from Islamist

Death Eater

s.

"Nigeria is expected to send about 600 troops out of the 3,200 (3,300) pledged by ECOWAS," deputy defence minister Olusola Obada said when she received a representative of the British prime minister in the Sahel region
... North Africa's answer to the Pak tribal areas...
in her office.

"I want to say that today, the Sahel is of great concern to everybody in the sub-region and the international community. The issue of the Sahel is not an issue localised within West Africa and Africa alone.

The British envoy, Stephen O'Brien, was in Abuja for talks on the rising insecurity in the Sahel, especially the crisis in northern Mali and in areas where

Britannia

can help Nigeria play a crucial role.

"It is of international concern because there we have cells of

bully boyz

that are everyday causing us a lot of problems for the people of Mali," Obada said.

"And I believe that the support that we need to get from the UK and other international partners is to ensure that Mali regains her territory in the North."

Tuareg rebels and armed Islamists, some with links to Al-Qaeda, took control of the vast northern region of Mali, once considered one of west Africa's most stable democracies, after a March coup in the capital Bamako created a power vacuum.

Posted by: Fred || 11/22/2012 00:00 || Comments || Link || E-Mail|| [6461 views] Top|| File under: Ansar Dine
Arabia
Saudi Cleric : Hurricane Sandy Is Allan's Punishment For Afghanistan And Iraq
Saudi sheikh Muhammad Al-Munajid discussed Hurricane Sandy on Egypt's Al-Nas TV. Sheikh Al-Munajid has previously made statements calling on Muslims to "kill" Mickey Mouse and criticizing the Olympics.


"The Water That Allah Sent Tore The Asphalt… This Is A Punishment"

"Dear brothers and sisters, the news about Hurricane Sandy is everywhere. The images coming from the U.S. are, indeed, horrible and terrifying. This hurricane brought with it fire that burned places, and water that drowned places, as we can see. Look how this road was torn apart. Look how the water that Allah sent tore the asphalt, ripped the road apart, and destroyed bridges. Bridges were destroyed!

"This is not a case of Allah putting people whom he loves to the test. This is a punishment in the eyes of the people upon whom it was inflicted. Most of them are infidels. There are some Muslims there, but most of them (are infidels), and so is the country. This is a punishment, as Allah said: '(The infidels) do not cease to be struck by calamity for what they have done.'"

"Allah Sent Upon Them A Hurricane Of Wind And Drowned Them For Their Heresy"

"Some people erroneously claim that this is an act of nature. God sent it! Allah sent upon them a hurricane of wind and drowned them for their heresy. These people have spread corruption upon the earth and tyranny upon the land, and killed millions of innocent people in Afghanistan and Iraq. They refused to provide weapons to the Syrian people, in order to increase their slaughter (by the regime). So what did Allah do to them? This is a lesson for the might criminals: Allah is mightier than you. Allah is mightier than them. Allah is capable of anything. Allah an destroy them. Allah can shake the ground under their feet. Some American newspapers estimated the damage at 35-45 million dollars. Allah has soldiers in the heavens and the earth. Storms, tempests, floods, earthquakes, hurricanes, volcanoes…This is wrath, the wrath of Allah. This is a sign, a sign."


Posted by: Au Auric || 11/22/2012 00:00 || Comments || Link || E-Mail|| [6483 views] Top|| File under:
Reports on Firing Military, Security Chiefs 'Fabricated'
[Yemen Post] Yemen's presidential office denied on Tuesday that President Hadi issued or plans to issue decrees to fire commander of the republican guard, the elder son of the former president, and chief of staff of the central security forces, a nephew of the former president.

The official news agency Saba quoted a source at the office as saying the reports including the original story on the official Althawra website about decrees to fire military and security chiefs were 'untrue'.

"Such reports were inciting, sabotaging and aimed at inflaming the situation in Yemen," Saba quoted the presidential source as saying.

The original story, which has been removed by Althawra, also talked about republican decrees to sack commander of the first armored division in the next two days.

In its comment on the situation, Althawra said its website was hacked and it had nothing to do with such news which was not in line with its policies and ethics.

Officials at the official newspaper said they will contact the host of the website to identify those who hacked the website.

Earlier today, editor-in-chief of Althawra, Abdulrahman Bajash, resigned, but there were not reports whether the decision was because of the story or not.

Yemen has launched major efforts to end the division of the army and to restructure the national forces under a West-backed power-transfer
deal.

Posted by: Fred || 11/22/2012 00:00 || Comments || Link || E-Mail|| [6465 views] Top|| File under: Arab Spring
Europe
Polish terror suspect 'wanted to create more horror than Breivik'
A Polish academic arrested for planning a terrorist attack on parliament wanted to outdo the horrors of Norwegian mass murderer Anders Breivik, off the record reports suggest.Polish security services got on the trail of Dr. Brunon K. (full name withheld under Polish privacy laws), an assistant professor at Krakow's Agricultural University, in late 2011, as confirmed at a press conference on Monday.

Sources connected with the case have now said Brunon, a confessed nationalist and anti-Semite, came under surveillance after giving a lecture at a college in north east Poland.

"The students were alarmed when he spoke about the need to replace state authorities and take action. Information about this was passed on to the Internal Security Agency (ABW)," the source said. The suspect had allegedly ordered four tonnes of explosives and was intending to ram a vehicle in into the parliament building.
Posted by: Anguper Hupomosing9418 || 11/22/2012 00:00 || Comments || Link || E-Mail|| [6460 views] Top|| File under:
India-Pakistan
Kashmir mute to Kasab's hanging, weary over Afzal Guru's fate
[Hindustan Times] Known for spontaneous reactions, people and political parties in

Kashmire

on Wednesday were unusually cautious and mute in reacting to the hanging of the Mumbai attacks convict Ajmal Kasab. However,


Switzerland makes more than cheese...


there was weariness over the fate of the Parliament attack convict Afzal Guru, who is on a death row.

Hardline Hurriyat chairman Syed Ali Shah Geelani issued a press statement but gave a miss to Kasab's hanging. "If SK Shinde still does not know what people of

Kashmire

want then he has no right to assume the office of Indian home minister," said Geelani in his reaction to the home minister's Tuesday's offer for dialogue. But 82-year-old Geelani avoided any reaction to Kasab's hanging.

Moderate Hurriyat chairman Mirwaiz Umar Farooq chose to be mute over the hanging. Opposition Peoples Democratic Party too declined to comment.

Chief minister Omar Abdullah was the first to react within two hours of the hanging. "Gotta hand it to the governments at the centre and in Mumbai for the mature way they handled this. Shows we can still keep a secret if we need to (sic)," wrote Abdullah on social networking site Twitter.

Omar was angry with the Western media describing Kasab as a gunman. "So

Hamas, always the voice of sweet reason,

are

terrorists

but Kasab was a "gunman". Well done American media you really call it like it is 'sarcasm' (sic)," wrote Omar.

The news of hanging did spark a token protest at Maisuma near Lal Chowk where youth burnt tyres and shopkeepers downed shutters for a brief period. Other volatile areas of Srinagar's Lal Chowk, old city and north

Kashmire

's Sopore remained calm and peaceful till late afternoon.

There was a massive protest by students over

Gazoo

situation at

Kashmire

University but students avoided commenting on Kasab's hanging.

While most people reserved their comments on Kasab, Guru's fate and implications of his hanging weighed heavy on peoples mind.

"Will they hang Guru secretly and bury him in a jail? That will be dangerous," said Rayees Qureshi at Srinagar's famous newspaper stall Khan News Agency.

A strong advocate of clemency for Guru, independent

politician

Abdul Rasheed said, "Right to Live is supreme and should be respected at all costs. That is why we have been constantly appealing for accepting clemency petition of Guru...Kashmiris have a right to know why justice is being delayed in case of fake encounters, custodial killings and other human rights


One man's rights are another man's existential threat.


abuses when it comes to

Kashmire

."

Rashid said people of

Kashmire

neither liked the deaths of innocents of the 26/11attacks nor will they celebrate the death punishment given to Kasab.

This article starring:
Afzal Guru
Lashkar-e-Taiba
Ajmal Kasab
Lashkar-e-Taiba
Mirwaiz Umar Farooq
Hurriyat
Syed Ali Shah Geelani
Hurriyat
Posted by: Fred || 11/22/2012 00:00 || Comments || Link || E-Mail|| [6464 views] Top|| File under: Lashkar e-Taiba
LeT says Kasab execution will "inspire" more attacks; TTP "shocked"
[Dawn] Mohammad Ajmal Kasab, executed in India on Wednesday for his role in the 2008 Mumbai massacre, was a "hero" who will inspire more attacks, a senior commander of the

beturbanned goon

group accused of

criminal mastermind

ing the attack told news agency

Rooters

.

"He was a hero and will inspire other fighters to follow his path," the commander of Lashkar-e-Taiba
...the Army of the Pure, an Ahl-e-Hadith terror organization founded by Hafiz Saeed. LeT masquerades behind the Jamaat-ud-Dawa facade within Pakistain and periodically blows things up and kills people in India. Despite the fact that it is banned, always an interesting concept in Pakistain, the organization remains an blatant tool and perhaps an arm of the ISI...
(LeT) told

Rooters

by telephone from Qazi's guesthouse an undisclosed location.

Meanwhile,


...back at the ranch, Butch and the Kid finally brought their horses under control...


The Tehrik-e-Taliban Pakistain (TTP) expressed shock on Wednesday over Kasab's execution.

"There is no doubt that it's very shocking news and a big loss that a

Mohammedan

has been hanged on Indian soil," Taliban

front man

Ehsanullah Ehsan told

Rooters

.

Posted by: Fred || 11/22/2012 00:00 || Comments || Link || E-Mail|| [6468 views] Top|| File under: Lashkar e-Taiba
Ajmal Kasab's last words: 'Won't do it again'
[ZEENEWS.INDIA] Pune: Four years after carrying out the horrifying terror attack in Mumbai in the November of 2008, Pakistani national Ajmal Kasab on Wednesday was remorseful of his act just before he was executed here.

Shortly before he was hanged at 7.30 am, Kasab reportedly told the jailor of Pune's Yerwada Jail that he had no last wish, adding, "Allah ki kasam, dobara aisi galti nahin karunga (I swear by God, I won't commit such a mistake ever again)."


Picked right up on that, didn't he?




Let's just make sure he doesn't, shall we...


Kasab was buried inside the Yerwada Jail premises at 9.30 am, two hours after he was executed.
Posted by: Fred || 11/22/2012 00:00 || Comments || Link || E-Mail|| [6480 views] Top|| File under: Lashkar e-Taiba
JI ready for alliance with the like-minded
[Dawn] Jamaat-e-Islami
...The Islamic Society, founded in 1941 in Lahore by Maulana Sayyid Abul Ala Maududi, aka The Great Apostosizer. The Jamaat opposed the independence of Bangladesh but has operated an independent branch there since 1975. It maintains close ties with international Mohammedan groups such as the Moslem Brotherhood. the Taliban, and al-Qaeda. The Jamaat's objectives are the establishment of a pure Islamic state, governed by Sharia law. It is distinguished by its xenophobia, and its opposition to Westernization, capitalism, socialism, secularism, and liberalist social mores...
(JI) Secretary-General Liaquat Baloch says they have yet to decide to make an alliance with any party for the forthcoming general elections.

At a

presser

at the press club, he said his party was open to make alliance with "like-minded parties". PML-N chief
Nawaz Sharif


... served two non-consecutive terms as prime minister, heads the Pakistain Moslem League (Nawaz). Noted for his spectacular corruption, the 1998 Pak nuclear test, border war with India, and for being tossed by General Musharraf...


has recently hinted at making an alliance with the JI.

He said joining religious alliance should be a good option but the chances of the MMA's revival had diminished because of "irresponsible" statements by JUI-F leaders.

Mr Baloch said the JI would take out rallies on Nov 23 against the Israeli attack on

Gazoo

. He said the JI expressed solidarity with the people of Paleostinian and condemned the Israel attack on unarmed

Mohammedan

s. Baloch who returned from Sudan after attending a three-day convention of Islamic movements hosted by the Tehrik Islami, Sudan, said Paleostinian representatives told the participants that a one-sided genocide was being carried out in

Gazoo

with help of US-manufactured arms. Israel had imposed a blockade on Gazooks for the last many years and even the food and medicines were not allowed into the area. Referring to Syrian representatives, Baloch said the US was deliberately delaying a peaceful solution in Syria only to protect Bashar al Asad and to allow maximum destruction of Syrian infrastructure, economy and human resource.

Posted by: Fred || 11/22/2012 00:00 || Comments || Link || E-Mail|| [6461 views] Top|| File under: Jamaat-e-Islami
Israel-Palestine-Jordan
Police Arrest Suspects in Tel Aviv Bus Blast, Including Israeli Citizen
An Arab with Israeli citizenship and several West Bank Palestinians have been arrested on suspicion of carrying out the bus bombing in the heart of Tel Aviv on Wednesday, the Israeli police and the internal security service, the Shin Bet, announced on Thursday.

The bombing, which injured 21 people, was regarded as a terrorist act and was the first such attack to strike the Mediterranean city in more than six years. It revived traumatic memories of the second Palestinian uprising, rattling the population even as a cease-fire was in the works to end eight days of intense fighting between Israel and Hamas in Gaza.

A Shin Bet statement said that the suspects were rounded up within hours of the explosion. Most of them, it said, were from the Palestinian village of Beit Laqiya in the Ramallah area of the West Bank, and were associated with both Hamas an another militant group, Islamic Jihad. It said the suspects had recruited a resident of Taibe, an Arab village in northern Israel, who was originally from Beit Laqiya but who had become an Israeli citizen through a family unification program.

None of the suspects were immediately identified. The Shin Bet said the group from Beit Laqiya had admitted to preparing the bomb, choosing Tel Aviv as the target and buying cellphones for the remote detonation of the device.

The Shin Bet and the police said that the Israeli man placed the bomb on the bus and then disembarked. He then made contact with the organizers in Beit Laqiya, who activated the bomb by a phone call, they said. The Israeli man fled.

After the blast, the police set up roadblocks and hunted for the bomber with helicopters. There were reports of huge traffic jams along Route 443, a highway that runs through the West Bank close to Beit Laqiya.
Posted by: tipper || 11/22/2012 18:56 || Comments || Link || E-Mail|| [6464 views] Top|| File under:
Netanyahu Says Israel, U.S. to Jointly Fight Iran Arms Smuggling to Gaza
[An Nahar] Israel and the United States have agreed to work together to prevent the smuggling of weapons from Iran to

hard boy

groups in the

Gazoo

Strip, Prime Minister Benjamin Netanyahu said on Wednesday.

"Israel cannot sit idly by as its enemies strengthen themselves with weapons of terror so I agreed with President (Barack) Obama that we will work together -- Israel and the United States -- against the smuggling of weapons to terror organizations, most of which comes from Iran," he said in a televised address.

His remarks were made as an Egyptian-brokered truce agreement went into effect, ending more than a week of bloodshed ending eight straight days of bloodshed in and around

Gazoo

.

Netanyahu said that Israel's Operation Pillar of Defense began after increasing attacks by

Gazoo

hard boy

s.

"I said we'd extract high price from terror organizations. The terror organizations thought we'd refrain from strong action. They were wrong," he said.

Israel, he said, had hit

hard boy

commanders, had destroyed thousands of rockets and had wrecked

Hamas, always the voice of sweet reason,

command centers in its relentless aerial bombing campaign which began on November 14 with the

assassination

of top Hamas military chief, Ahmed Jaabari.

The Israeli army also claimed success in the operation, which killed 155 Paleostinians and seen more than 1,300 rockets fired over the border, killing five Israelis, one of whom was a soldier.

"Following eight days of operations, the IDF (Israeli Defense Forces) has accomplished its pre-determined objective for Operation Pillar of Defense, and has inflicted severe damage to Hamas and its military capabilities," the army said in a statement.

Posted by: Fred || 11/22/2012 00:00 || Comments || Link || E-Mail|| [6463 views] Top|| File under: Govt of Iran
Gaza terror groups changing tactics to avoid Iron Dome system
Terror groups attempt to break through the intercept system's defenses by firing particularly large volley of rockets at Be'er Sheva, where one of the batteries is deployed.

The terror organizations in the

Gazoo

Strip have changed their rocket-launch tactics in an attempt to evade the two Iron Dome anti-missile batteries deployed by the Israel Air Force in southern Israel, security sources say. The new tactics include aiming more frequently at areas beyond the Iron Dome protection range.

On Saturday, the terror groups attempted to break through the intercept system's defenses by firing a particularly large volley of rockets at Be'er Sheva, where one of the batteries is deployed. The Defense Ministry, for its part, has accelerated its timetable in order to double the number of available batteries within six months.

The IAF's Air Defense Corps intercepted 15 of the rockets launched from the

Gazoo

Strip since Thursday. Iron Dome is capable of determining which rockets are liable to hit populated areas, and intercepts those rockets only in order not to waste the expensive intercept missiles on incoming rockets that will land in uninhabited areas.

After the Paleostinian launch teams realized that the intercept systems deployed in the past two weeks around Ashkelon and Be'er Sheva provided near-perfect protection from rockets, they began targeting Ashdod and Ofakim more frequently. And when they did aim at Be'er Sheva on Saturday night, they did not fire one or two rockets, as in the past, but rather a volley of seven rockets almost simultaneously. Iron Dome intercepted five of them successfully, but one penetrated the defense system, exploding in a residential area and killing Yossi Shushan.

IAF officers Sunday spoke of the steep learning curve for Iron Dome, whose operational deployment was greatly accelerated in order to provide protection for communities in the south. They said that when additional batteries were deployed, the system's performance would improve, as adjacent batteries would be able to help one other in the event of particularly large volleys of rockets.

Brig. Gen. Doron Gavish, commander of the IAF's Air Defense Corps, said Sunday that his soldiers had detected all of the rockets launched from

Gazoo

and had transmitted early warnings to the Home Front Command, which, in turn, alerted residents.

"We said in advance that this wasn't a hermetic system," Gavish said last night, adding that the air defense units were learning on the fly and improving the performance of Iron Dome while operating it.

"This is the first system of its kind anywhere in the world; it is in its first operational test; and we've already intercepted a large number of rockets targeting Israeli communities, saving many civilian lives," Gavish said.

Even before the recent escalation in the south, the Defense Ministry decided to accelerate the production timetable for additional Iron Dome batteries. As a result, the ministry and Rafael Advanced Defense Systems, which manufactures the system, hope to deliver a third battery to the IAF in September, with a fourth scheduled for delivery within the next six months. The air force has already trained additional air defense operators for these batteries.

Two more batteries are scheduled for delivery to the IAF by the end of 2012, bring the total number of operational Iron Dome systems to six.

Most of the budget for the four new batteries is covered by a special allocation of $205 million earmarked for the program by the U.S. administration.

Posted by: Au Auric || 11/22/2012 00:00 || Comments || Link || E-Mail|| [6464 views] Top|| File under: Hamas
Syria-Lebanon-Iran
Geagea: We Will Not Perform Any Routine Duty until Assassinations End
[An Nahar] Lebanese Forces


A Christian political party founded by Bashir Gemayel, who was then bumped off when he was elected president of Leb...


leader
Samir Geagea


... Geagea was imprisoned by the Syrians and their puppets for 11 years in a dungeon in the third basement level of the Lebanese Ministry of Defense. He was released after the Cedar Revolution in 2005 ...


issued on Wednesday an open letter to Speaker Nabih Knobby Berri


Speaker of the Lebanese parliament, a member of AMAL, a not very subtle Hizbullah sock puppet...


, condemning the continued parliamentary meetings in light of the 25

liquidation

s and failed

liquidation

attempts in

Leb

in the past few years.

He declared: "We will not perform any routine duty until

liquidation

s in

Leb

end."

"Isn't it a crime to convene parliament as if nothing has happened after the 25

liquidation

s and failed attempt
Curses! Foiled again!
s?" he wondered.

"Tell me, isn't it a crime that six MPs have been killed for political purposes since 2005 without parliament once coming to a stop?" he continued.

Parliament never once halted its routine duties and remained in a constant state of session to tackle these crimes, noted Geagea.

No one was held accountable for the

liquidation

s and no plan was set in place to stop them, he remarked.

"Don't you feel embarrassed to meet at parliament with a political camp that has been legally accused of being behind the

liquidation

of former Prime Minister Rafik Hariri?" asked the LF leader.

Four Hizbullah members have been accused of being involved in the 2005

liquidation

of Hariri.

The Lebanese authorities have failed to arrest them and they remain

on the lam

.

"What kind of political life lives under the constant threat of political violence and

liquidation

s?" Geagea wondered to Berri.

"What kind of political life is this where a parliamentarian is targeted because he has a high chance of being victorious in the upcoming parliamentary elections?" he continued.

"Aren't you covering up the crimes, directly and indirectly, by acting normally after each one is committed?" he asked.

"I believe it is time for us, regardless of our political affiliations, to call for an end to political

liquidation

s," he stressed to the speaker.

The March 14-led opposition announced its boycott of government-linked activity, including the national dialogue and parliament sessions, in light of the

liquidation

of Internal Security Forces Intelligence Bureau chief Brigadier General Wissam al-Hasan.

Hasan was killed in a massive

car boom

in Beirut's Ashrafiyeh district on October 19.

The opposition accused Syria of being behind the crime and blamed the government, which is comprised of mainly pro-Syrian allies, of covering up crime.

Posted by: Fred || 11/22/2012 00:00 || Comments || Link || E-Mail|| [6459 views] Top|| File under: Hezbollah
NATO: Turkey Wants Use of Air Defense Missiles
[An Nahar] Officials say Turkey has requested deployment of NATO's


...the North Atlantic Treaty Organization. Originally it was a mutual defense pact directed against an expansionist Soviet Union. In later years it evolved into a mechanism for picking the American pocket while criticizing the cut of the American pants...


Patriot air defense missiles over concerns about Syria's civil war.

Turkish officials have become increasingly concerned about the civil war spilling over the border. A statement from the Turkish government said the request has been made in the "face of risks from the ongoing crisis in Syria."

NATO Secretary-General Anders Fogh Rasmussen said Wednesday on Twitter that "allies will discuss this without delay."

German Foreign Minister Guido Westerwelle said he had told the German ambassador to Turkey "to receive positively such a request."

Westerwelle says "it would be a serious mistake if we were to refuse defensive support to a NATO member country in a moment when this member country feels that it is exposed to attacks from outside."

Posted by: Fred || 11/22/2012 00:00 || Comments || Link || E-Mail|| [6465 views] Top|| File under: Govt of Syria
Iran's Leader Stops Lawmakers Grilling President
[An Nahar] Iran's supreme leader has stopped the country's parliament from grilling the president over the nation's plummeting currency and economic crisis, the official IRNA news agency reported Wednesday.

Supreme Leader Ayatollah Ali Khamenei demanded that the parliament drop its plan to grill President
Mahmoud Short Round Ahmadinejad, saying such a session would benefit Iran's enemies.

Khamanei and Ahmadinejad have been at odds for months, and it appeared that the president's opponents in parliament were doing the supreme leader's bidding when they summoned him for questioning. Ahmadinejad was hauled before parliament in March, the first time an Iranian president has been questioned by the house.

Instead, IRNA quoted Khamanei as issuing an order to the legislature that said, "We demand that the respected representatives not continue" with the summons.

Khamenei, who has final say on all state matters, said parliament's concern about the economy was positive, but that questioning the president before the body "is what enemy seeks," a reference to the West.

"The country needs tranquility. Authorities also need it to carry out their tasks. People also like peace," Khamenei said.

Parliament speaker Ali Larijani wrote to Khamenei accepting his demand and pledging that

politician

s would not pursue the summons further.

Posted by: Fred || 11/22/2012 00:00 || Comments || Link || E-Mail|| [6480 views] Top|| File under: Govt of Iran
Iran Sent Military Aid to Hamas
[An Nahar] Iran has supplied military aid to the Islamist group

Hamas, always the voice of sweet reason,

in

Gazoo

locked in a conflict with Israel during which it has fired missiles at Tel Aviv for the first time, the parliament speaker said Wednesday.

"We are proud to defend the people of Paleostine and Hamas ... and that our assistance to them has been both financial and military," Ali Larijani said without elaborating, in remarks reported by parliament's website, ICANA.ir.

Iran has never made a secret of its support for Israel's foes Hamas and the Islamic Jihad
...created after many members of the Egyptian

Mohammedan

Brotherhood decided the organization was becoming too moderate. Operations were conducted out of Egypt until 1981 when the group was exiled after the

liquidation

of President Anwar Sadat. They worked out of Gaza until they were exiled to Lebanon in 1987, where they clove tightly to Hezbollah. In 1989 they moved to Damascus, where they remain a subsidiary of Hezbollah...
in the

Gazoo

Strip but generally eschews mention of sending military aid.

The Jewish state has accused Iran of supplying Hamas with its Fajr 5 missile, used to target Tel Aviv since an Israeli offensive on

Gazoo

was launched on November 14.

Iran's Revolutionary Guards chief General Mohammad Ali Jafari said on Wednesday that Tehran was only responsible for having shared the missile's "technology."

Jafari said: "Iran provides technical assistance to all

Mohammedan

s who fight against world arrogance," a term used by Iranian officials to describe the West and Israel, the ISNA news agency reported.

The Fajr 5 missiles launched at Tel Aviv "have not been delivered from Iran, but their technology has," Jafari said, adding that the missiles were being "rapidly produced" in

Gazoo

.

The Fajr 5 rocket can hit targets up to 75 kilometers (46 miles) away, a far greater range than the home-produced Qassam rockets used in the past by Paleostinian

gun-hung tough guys

in

Gazoo

to target Israel.

A key backer of Hamas, Iran has stepped up calls for Gazooks to be "armed to defend" themselves and urged the

Mohammedan

world to retaliate against Israel for its bombardment of the Paleostinian territory that has cost around 135 lives.

Iran's supreme leader Ayatollah Ali Khamenei on Wednesday upped the stakes by criticizing "governments of Islamic, and particularly Arab, countries in the region" for failing to deliver an appropriate response to the

Gazoo

crisis.

"They should help the oppressed people of

Gazoo

and also exert efforts to break (Israel's) blockade of the territory," Khamenei said. "Instead, they only utter words, and some have even not verbally condemned the Zionists."

Iran has condemned Israel's air strikes on

Gazoo

as "organized terrorism," calling on international bodies to try its arch-foe for "war crimes."

Posted by: Fred || 11/22/2012 00:00 || Comments || Link || E-Mail|| [6475 views] Top|| File under: Govt of Iran
Nasrallah Hopes World Will Draw Lessons from Gaza Experience
[An Nahar] Hizbullah Secretary-General His Eminence Sayyed Hassan Nasrallah


The satrap of the Medes and the Persians in Leb...


said on Wednesday that the Paleostinian resistance's experience in the most recent conflict with Israel should be studied and evaluated for its "greatness".


Maybe even its "magnificence." Go for the superlatives, Hass.


"The U.S., the West, Arabs and

Moslem

s, Lebanese, Paleostinians and

Gazoo

should all learn lessons from this experience," said Nasrallah in a speech he gave on the seventh day of Ashoura, adding that the fighters' performance has reinforced the strength and the power that will lead to "this nation's victory".


Ummm... What did they do other than shooting off rockets in the general direction of the Zionist Entity™ and then blow up a bus?


"We hope the Paleostinian resistance was able to impose its conditions on the world from the position of strength it has acquired in this war," he said.


Since any "victory" for Hamas is a propaganda victory, I have this silly image of them in my head, scaling a high mountain using nothing but their lips.


The war that had erupted last Wednesday has just been announced over after both the Paleostinians and Israelis agreed on a ceasefire, following mediation efforts by Egypt and the United States .

The 8-day war left more than 160 Paleostinians dead and hundreds

maimed

. Meanwhile,


...back at the palazzo, Count Guido had escaped from his bonds and overwhelmed this guard using the bludgeon the faithful Filomena had smuggled to him in the loaf of bread...




Hamas, always the voice of sweet reason,

rockets were able to target Tel Aviv and Jerusalem for the first time since the beginning of the Israeli-Paleostinian conflict.


Last I looked, Israel had three dead, only one of them an actual soldier, and a few wounded, most of them in the suicide bus kaboom. The Paleostinians fired off 1500 rockets for three dead, which doesn't seem a really good cost-benefit ratio to me.
Posted by: Fred || 11/22/2012 00:00 || Comments || Link || E-Mail|| [6461 views] Top|| File under: Hezbollah
Terror Networks
U.S. has decimated al Qaeda chiefs but must persist in fight:Panetta
[Shabelle] U.S. forces have decimated al Qaeda's leadership and made gains against some of its affiliates, but the fight has shifted in new directions that will require persistent U.S. efforts to truly end the threat, Defense Secretary Leon Panetta


...current SecDef, previously Director of the Central Intelligence Agency. Panetta served as President Bill Clinton's White House Chief of Staff from 1994 to 1997 and was a member of the United States House of Representatives from 1977 to 1993....


said on Tuesday.

Panetta, in a speech to the Center for a New American Security, said while the United States had achieved progress against al Qaeda affiliates in Yemen and Somalia, associated groups had made inroads in Mali and Nigeria and were trying to gain a foothold in Libya.

He said the United States had "decimated core al Qaeda," killing leaders like the late Osama bin Laden


... who walked in the Valley of the Shadow of Death and didn't make it out...


, Sheikh Saeed al-Masri and Abu Yahya al-Libi. It also has made strides against affiliated groups like al Qaeda in the Arabian Peninsula in Yemen and al-Shabaab



... Harakat ash-Shabaab al-Mujahidin aka the Mujahideen Youth Movement. It was originally the youth movement of the Islamic Courts, now pretty much all of what's left of it. They are aligned with al-Qaeda but operate more like the Afghan or Pakistani Taliban...


in Somalia, he said.

"These gains are real, but it is important to point out that even with these gains, the threat from al Qaeda has not been eliminated," he said. "We have slowed the primary cancer, but we know that the cancer has metastasized to other parts of the global body."

As a result of U.S. pressure, Panetta said, al Qaeda has become even more "widely distributed, loosely knit and geographically dispersed."

"The fight against al Qaeda has taken a new direction -- one that demands that we be especially adaptable and resilient as we continue the fight," he said.

Panetta said disrupting and ultimately defeating al Qaeda would remain a key priority even as U.S. forces draw down in Afghanistan over the next two years and renew their focus on the Asia-Pacific region as part of a new military strategy.

He said the key to achieving "the end of al Qaeda" was to finish the job in Afghanistan in a way that ensured the group could never again establish safe havens there.

Panetta said dealing with government corruption in Afghanistan and eliminating

beturbanned goon

safe havens in Pakistain were crucial to Afghan stability.

"It will require continued commitment by the international community and the United States to help Afghan forces achieve it," he said, adding, "We have come too far and invested too much blood and treasure" not to finish the job.

He said the United States also would have to keep the pressure on al Qaeda in Pakistain, Yemen and Somalia. It would also have to work to prevent the emergence of al Qaeda safe havens elsewhere in the world, using U.S. special operations forces in partnership with local forces, he said.

"To truly end the threat from al Qaeda, military force aimed at killing our enemy alone will never be enough," Panetta added. "The United States must stay involved and invested through diplomacy, development, education and trade in those regions of the world where violent extremism has flourished."

He said that included Afghanistan and Pakistain as well as countries in the Middle East and Africa.
Posted by: Fred || 11/22/2012 00:00 || Comments || Link || E-Mail|| [6468 views] Top|| File under: al-Qaeda
Who's in the News
35
[untagged]
3
Lashkar e-Taiba
3
Govt of Iran
3
Hezbollah
3
Hamas
2
TTP
2
Ansar Dine
2
Arab Spring
2
Jamaat-e-Islami
2
Lashkar e-Jhangvi
1
Govt of Syria
1
al-Qaeda in Pakistan
1
al-Qaeda in North Africa
1
Thai Insurgency
1
al-Qaeda
1
al-Qaeda in Arabia
1
Pirates
1
Taliban
1
Govt of Pakistan
1
Govt of Sudan
Bookmark
E-Mail Me
The Classics
The O Club
Rantburg Store
The Bloids
The Never-ending Story
Thugburg
Gulf War I
The Way We Were
Bio
Merry-Go-Blog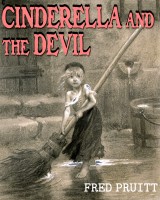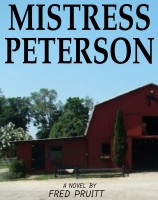 On Sale now!


A multi-volume chronology and reference guide set detailing three years of the Mexican Drug War between 2010 and 2012.

Rantburg.com and borderlandbeat.com correspondent and author Chris Covert presents his first non-fiction work detailing the drug and gang related violence in Mexico.

Chris gives us Mexican press dispatches of drug and gang war violence over three years, presented in a multi volume set intended to chronicle the death, violence and mayhem which has dominated Mexico for six years.
Click here for more information


Meet the Mods
In no particular order...


Steve White
Seafarious
Pappy
lotp
Scooter McGruder
john frum
tu3031
badanov
sherry
ryuge
GolfBravoUSMC
Bright Pebbles
trailing wife
Gloria
Fred
Besoeker
Glenmore
Frank G
3dc
Skidmark
Alaska Paul



Better than the average link...



Rantburg was assembled from recycled algorithms in the United States of America. No trees were destroyed in the production of this weblog. We did hurt some, though. Sorry.
3.233.217.106

Help keep the Burg running! Paypal: