Afghanistan
Dossier sent to Afghan officials, Isaf over Maulvi Fazlullah: FO
[Dawn] Pakistain Foreign Office (FO) said Thursday that a dossier has been sent to the Afghan officials and International Security Assistance Force (Isaf) on the issue of Maulvi Fazlullah. The foreign office has also received response from them; it would be soon shared with the people, the FO added.

Pakistain's FO

front man

Moazzam Khan was giving a weekly press briefing in Islamabad.

He congratulated the President of the United States Barrack Obama on his second time election in the White House. He said that the foreign office was in negotiations with the

B.O. regime

over the issue of drone attacks in Pakistain.

He said that Pakistain's policy has not been changed on the issue of US drone strikes in the country. The solution to the problem should be acceptable to the both parties.

Posted by: Fred || 11/09/2012 00:00 || Comments || Link || E-Mail|| [336061 views] Top|| File under: Govt of Pakistan
Karzai Slams UN Security Council Structure as 'Undemocratic'
[Tolo News] President Hamid Maybe I'll join the Taliban Karzai
... A former Baltimore restaurateur, now 12th and current President of Afghanistan, displacing the legitimate president Rabbani in December 2004. He was installed as the dominant political figure after the removal of the Taliban regime in late 2001 in a vain attempt to put a Pashtun face on the successor state to the Taliban. After the 2004 presidential election, he was declared president regardless of what the actual vote count was. He won a second, even more dubious, five-year-term after the 2009 presidential election. His grip on reality has been slipping steadily since around 2007, probably from heavy drug use...
on Thursday criticised the structure of the United Nations


...boodling on the grand scale...


Security Council, saying at the 5th Bali Democracy Forum in Indonesia that it was not democratic.

Karzai said the UN Security Council cannot represent all of the world when the relationship between the Council and the UN General Assembly is not democratic.

"The Security Council does not represent all of us," Karzai told the forum in his address.

"The five permanent members of individual powers aren't democratic, the relationship between the Security Council and the General Assembly is not democratic – and of course we all wish it to be democratic. How do we get there? Afghanistan is too small and insignificant to make an impact, but we will talk. Democracy allows us that – the freedom of speech," he said.

Turkish Prime Minister Recep Tayyip Erdogan also slammed the power of the council, citing the conflict in Syria.

He criticised its structure of only five individual countries holding veto powers and 10 non-permanent members with no veto power which meant the "fate of humanity" was in the hands of only five countries.

"If you leave the decision of the whole world to only five countries, it will eliminate the world. Conflicts between the UN structures have encouraged the Syrian regime to kill its people," he said. "It's a shame for all the globe to see dozens of people getting killed," he added.

Two of the veto five, China and Russia, have voted against resolutions for the UN to take action in Syria.

Iranian president Mahmood Ahmadinejad said in his address at the conference that the US election has turned into a "battleground for capitalists", pointing to the amount of money spent on running the election.

"An election, which is one of the manifestations of the people's will, has become a battleground for the capitalists, and an excuse for hefty spending," Ahmadinejad said a day after Barack Obama
If you have a small business, you didn't build that...
was re-elected as US president.

"Look at the situation in Europe and the US: elections should be democratic but only a number of wealthy people run for the election and spend millions to gain power and prevent the independent, honest and hard-working people from running for election," he said.

Posted by: Fred || 11/09/2012 00:00 || Comments || Link || E-Mail|| [336072 views] Top|| File under:
Africa Horn
Sudan's Bashir says his health good, warns Israel
[Al Ahram]
After a successful small surgery in Saudi Arabia, Sudan's president Bashir says he is in good health and his country's reaction to Israel will be painful after Khartoum accused it of bombing a military factory on 23 October

Posted by: Fred || 11/09/2012 00:00 || Comments || Link || E-Mail|| [336071 views] Top|| File under: Govt of Sudan
Sudan inflation rises to 45 percent in Oct
[Al Ahram] THe country's annual inflation reaches 45.3 per cent in October, up from 41.6 per cent a month earlier mainly driven by large increases in food prices
Posted by: Fred || 11/09/2012 00:00 || Comments || Link || E-Mail|| [336066 views] Top|| File under: Govt of Sudan
Africa North
Africa adopts strategy to control Mali
[Bangla Daily Star] West African army chiefs have adopted a military plan to expel beturbanned fascisti controlling northern Mali, as one

krazed killer

group pushes for a negotiated solution to the crisis.

Mali has slid into chaos since a March 22 coup overthrew the government of president Amadou Toumani Toure, creating a power vacuum that enabled beturbanned fascisti to seize the vast desert north.
Posted by: Fred || 11/09/2012 00:00 || Comments || Link || E-Mail|| [336061 views] Top|| File under: Ansar Dine
Hague prosecutor urges Libya not to grant amnesty for war crimes
[Al Ahram] In her first official presentation to the U.N. security council, top persecutor Fatou Bensouda said Libya shouldn't grant amnesty for war crimes committed during the uprising against Gaddafi regardless of who committed them


...because then she wouldn't have a job.
Posted by: Fred || 11/09/2012 00:00 || Comments || Link || E-Mail|| [336070 views] Top|| File under: Arab Spring
Bangladesh
Foil bid to save war criminals
[Bangla Daily Star] Prime Minister Sheikh Hasina

...Bangla dynastic politician and current Prime Minister of Bangladesh. She has been the President of the Bangla Awami League since 1981. She is the eldest of five children of Sheikh Mujibur Rahman, the founding father of Bangladesh. Her party defeated the BNP-led Four-Party Alliance in the 2008 parliamentary elections. She has once before held the office, from 1996 to 2001, when she was defeated in a landslide...
yesterday said a vested quarter was out to thwart the trial of war criminals, and urged people to remain alert about their evil designs.

"I request all to remain alert so that the vested quarter cannot commit any destructive activities in the country," she said while inaugurating a conference at Bangabandhu International Conference Centre in the capital.

Mentioning about the recent violence carried out by the activists of Jamaat and Shibir across the country, the premier regretted that they even did not spare the law enforcers.

Hasina said the defeated force of the 1971 Liberation War was patronised by those who had killed Bangabandhu on August 15, 1975.

She mentioned that a particular person of the defeated force also got Bangladesh passport after he had been awarded Bangladesh citizenship.

"So, it is normal that someone will be there to save the war criminals who had committed crimes against humanity during the Liberation War," she told her audience.

Posted by: Fred || 11/09/2012 00:00 || Comments || Link || E-Mail|| [336064 views] Top|| File under: Jamaat-e-Islami
The Grand Turk
Turkey Generals Angered As Kurd Militant Testifies In Trial
[Jerusalem Post] Retired Turkish military commanders expressed fury that a former top Kurdish rebel was allowed to testify against them in a coup trial, citing it as proof the proceedings were meant only to intimidate and undermine the armed forces.

Semdin Sakik, known as "Fingerless Zeki" when number two in the Kurdistan Workers Party (PKK), waived his anonymity this week at the 'Ergenekon' conspiracy trial at which hundreds, including military, academics, businessmen and journalists, are accused of plotting to overthrow the Islamist-rooted government.

Opponents of Prime Minister Tayyip Erdogan say the trial of the alleged nationalist Ergenekon network and another plot for which hundreds of army officers were convicted in September are designed to silence the secularist opposition.

The appearance of Sakik, known as "Fingerless Zeki" since losing a thumb while firing a rocket, was a disturbing revelation for military leaders, who have fought for 28 years against the PKK - designated a terrorist group by Turkey, the United States and European Union.

The conflict has killed more than 40,000 people.
Posted by: trailing wife || 11/09/2012 00:00 || Comments || Link || E-Mail|| [336061 views] Top|| File under:
Turkish President says NATO mulling missiles for Turkey
[Al Ahram] Despite he said he had no intention of going to war with Syria, President Gul confirms Turkey is in talks with the NATO about deploying a defence system in the Turkish soil to counter a potential missile threat from Syria

Posted by: Fred || 11/09/2012 00:00 || Comments || Link || E-Mail|| [336065 views] Top|| File under:
India-Pakistan
KP governor says: No timeframe for troop withdrawal from tribal areas
[Dawn] Khyber-Pakhtunkhwa


... formerly NWFP, still Terrorism Central...


Governor Masood Kausar on Wednesday said no timeframe could be fixed for withdrawal of combat troops from Federally Administered Tribal Areas to peacetime position.

"I can't say anything about the timeframe to withdraw security forces from the fighting positions to peacetime positions as long as peace is not achieved in Afghanistan," he told

news hound

s at the conclusion of his two-day visit to
Kurram Agency


...home of an intricately interconnected web of poverty, ignorance, and religious fanaticism, where the laws of cause and effect are assumed to be suspended, conveniently located adjacent to Tora Bora...


The governor said security forces would remain in Fata even after restoration of peace in tribal borderlands. He said there was instability in Afghanistan and its fallout was directly affecting nearby tribal areas.

Pakistain has over 100,000 army and paramilitary troops in Fata fighting militancy.

"I cannot give any date for the pull out of troops as well as return of the internally displaced persons to Fata," he said.

Mr Kausar said normality was returning to tribal agencies and IDPs were gradually returning home. He added that around two million people had been displaced in Fata.

He expressed satisfaction over the prevailing situation in Kurram Agency and said no major incident of violence had happened during the last two years in the valley.

He said political administration with the cooperation of elders would take more steps to keep Thall-Parachinar Road safe and secure for traffic. He said he was optimistic that Muharram would be observed peacefully in Kurram and Orakzai agencies and Kohat division.During interaction with the elders and other segments of the society in Parachinar, Kurram headquarters, Mr Kausar said the government could not maintain peace and stability unilaterally without the cooperation of local population.

Posted by: Fred || 11/09/2012 00:00 || Comments || Link || E-Mail|| [336064 views] Top|| File under: Govt of Pakistan
Kaira terms all acts of 1990 parliament illegal
[Dawn] Federal Minister for Information and Broadcasting Qamar Zaman Kaira on Thursday said that the government formed in 1990 was fake, assembly was bogus and termed all the decisions taken by that parliament illegal and unconstitutional.

Speaking to state-run Pakistan Television (PTV), Kaira said that all the unconstitutional decisions of the government formed through fraudulent elections are needed to be revisited.

He said that the Supreme Court verdict in the Asghar Khan case has proved that the 1990 government was formed as a result of stolen mandate.

The interim government set-up, which conducted the 1990 elections, rigged the elections through various tactics, he added.

The information minister said that the removal of elected governments through unconstitutional steps in the past had affected the national institutions.

However, the present government is trying its best to strengthen the democratic system, which had been weakened by the dictatorial regimes, he added.

Replying to a question, the minister said that the government had made the constitutional changes through the parliament and now the democracy can not be derailed.

Moreover, speaking to media representatives on the sidelines of a mass marriage ceremony in Kharian, the minister said that only people had the right to decide who would form the governments at center and provinces through their elected representatives and the judiciary had nothing to do with this process.

"General elections are due soon and the masses will hold the accountability of present rulers and elect their representatives for next five years", he added.

Posted by: Fred || 11/09/2012 00:00 || Comments || Link || E-Mail|| [336063 views] Top|| File under: Govt of Pakistan
No Taliban presence in Karachi, claims Sherpao
[Dawn] President of Quami Wattan Party and former federal minister Aftab Ahmed Khan Sherpao on Thursday said that the Awami National Party (ANP) and the Muttahida Qaumi Movement


...English: United National Movement, generally known as MQM, is the 3rd largest political party and the largest secular political party in Pakistain with particular strength in Sindh. From 1992 to 1999, the MQM was the target of the Pak Army's Operation Cleanup leaving thousands of urdu speaking civilians dead...


(MQM) wanted an operation to take place in Bloody Karachi


...formerly the capital of Pakistain, now merely its most important port and financial center. It may be the largest city in the world, with a population of 18 million, most of whom hate each other and many of whom are armed and dangerous...


on the pretext of the notion that the Taliban were present in the city, DawnNews reported.

Speaking at a

presser

in Beautiful Downtown Peshawar


...capital of Khyber Pakhtunkhwa (formerly known as the North-West Frontier Province), administrative and economic hub for the Federally Administered Tribal Areas of Pakistan. Peshawar is situated near the eastern end of the Khyber Pass, convenient to the Pak-Afghan border. Peshawar has evolved into one of Pakistan's most ethnically and linguistically diverse cities, which means lots of gunfire.


, the former interior minister claimed that there was no Taliban presence in

Bloody Karachi

, adding that, the issue in the city was one of law and order.

Sherpao further said that certain individuals and groups were using the name of the Taliban to take extortion money.

He added that the ANP and the MQM were using the Taliban's name to play politics.

Sherpao moreover demanded of the government to carry out a transparent census in the Federally Administered Tribal Areas (Fata), adding that, the government should take steps for the resettlement of the 800,000 people who had been displaced in the wake of military operations in the tribal areas.

On the re-election of US President Barack Obama
B.O....
, the former minister said that it would not bring any significant change with regards to the issues of peace and security in the region.

Posted by: Fred || 11/09/2012 00:00 || Comments || Link || E-Mail|| [336069 views] Top|| File under: Govt of Pakistan
SC issues detailed verdict of Asghar Khan case
[Dawn] Registrar Supreme Court Dr Faqir Hussain on Thursday read out the detailed verdict of 1990 election rigging case to the media representatives, DawnNews reported.

The apex court had issued a landmark short verdict on October 19 ordering legal proceedings against former head of Inter-Services Intelligence (ISI) General (Retd) Asad Durrani and former army chief General (Retd) Aslam Beg
...occasionally incoherent retired four-star general who was the Chief of Army Staff of the Mighty Pak Army, succeeding the creepy General Muhammad Zia-ul-Haq, after the latter was rubbed out died in an air crash in 1988. The general was involved up to his hairy ears in the Mehran bank scandal, shuffling millions in public money to buy or lease politicians, and is believed one of the prime movers in the sale of Pak nuclear technology to Iran. He ranks second only to Hamid Gul in the volume and flavor of his anti-Western vitriol..
They had allegedly bankrolled politicians to stop the current ruling Pakistain People's Party (PPP) from winning the 1990 election.

The case was filed 16 years ago by Air Marshal (Retd) Asghar Khan .

The detailed verdict of 141 pages is drafted by Chief Justice Iftikhar Muhammad Chaudhry.

The verdict declares that both the accused former generals of the armed forces defamed their institution, adding that doling out money to a group of politicians was an individual act rather than of the institution itself.

The verdict also said that the duty of secret agencies was to protect the borders instead of forming election cells.

The diary of Brigadier (Retd) Hamid Saeed is also included in the detailed verdict which carries names of the politicians who received money and the amount they accepted.

Political cell, if any, of the President House should be abolished, stated the verdict, adding the then president, army and ISI chiefs unfairly used authorities bestowed upon them and also violated the constitution.

The court, in its short verdict, had directed the Federal Investigation Agency (FIA) to conduct a transparent criminal investigation against all the politicians involved and if sufficient evidence was collected, they should be sent for a trial according to the law.

Posted by: Fred || 11/09/2012 00:00 || Comments || Link || E-Mail|| [336068 views] Top|| File under: Govt of Pakistan
Obama victory infuriates Pakistani drone victims
[Dawn] The roars celebrating the re-election of US President Barack Obama
Republicans can come along for the ride, but they've got to sit in the back...
on television give Mohammad Rehman Khan a searing headache, as years of grief and anger come rushing back.

The 28-year-old Pak accuses the president of robbing him of his father, three brothers and a nephew, all killed in a dronezap
a month after Obama first took office.

"The same person who attacked my home has gotten re-elected," he told

Rooters

in the capital, Islamabad, where he fled after the attack on his village in South

Wazoo

, one of several tribal areas near the Afghan border.

"Since yesterday, the pressure on my brain has increased. I remember all of the pain again."

In his re-election campaign, Obama gave no indication he would halt or alter the drone program, which he embraced in his first term to kill Al Qaeda and Talibs in Pakistain and Afghanistan without risking American lives.

Posted by: Fred || 11/09/2012 00:00 || Comments || Link || E-Mail|| [336067 views] Top|| File under: al-Qaeda in Pakistan
Southeast Asia
Prisons in Indonesian capital to screen visitors in burqas after terrorist escapes under veil
Indonesian police said Friday that they would increase security checks on burqa-clad visitors at prisons in the capital after a convicted terrorist apparently escaped under the Islamic veil.

Roki Aprisdianto, 29, sentenced to six years behind bars in 2011, managed to escape undetected Tuesday from the Jakarta Police detention center — home to 70 terrorist inmates — when 23 burqa-clad women came to visit their husbands.

The convicted militant allegedly put on a burqa smuggled in by a visitor, said Jakarta police spokesman Col. Rikwanto. Another inmate told police he saw Aprisdianto wearing a burqa, but no one was recorded visiting him.

Police will staff additional female guards at prisons in Jakarta to conduct security checks in a closed room for women wearing burqas, said Rikwanto, who like many Indonesians uses one name. He said women previously were never asked to lift their veils.

"From now on, all burqa-clad visitors who enter and leave the prison will be checked thoroughly," Rikwanto said. "We don't want to neglect this again."

Police are still searching for Aprisdianto, who led a small terrorist cell and was arrested in 2010 for masterminding a series of bombings that targeted churches and police stations in Central Java province. There were no reports of injuries in the attacks.
Posted by: tipper || 11/09/2012 10:36 || Comments || Link || E-Mail|| [336074 views] Top|| File under:
French president: Netanyahu obsessed with Iran
[Ynet] French President Francois Hollande


...the Socialist president of La Belle France, and a fine job he's doing of it...


was quoted Thursday by French magazine Le Canard Enchainé as expressing regret that Prime Minister Benjamin Netanyahu "turned the Toulouse


...lies on the banks of the River Garonne, half-way between the Atlantic Ocean and the Mediterranean Sea. The Toulouse metropolitan area is the fourth-largest in La Belle France...


memorial into an election rally."

According to the report, Hollande said that he thought Netanyahu "was careful because I was there," adding that the Israeli PM was "Obsessed with Iran."


The honourable gentleman is a well-practiced ass.
Posted by: trailing wife || 11/09/2012 00:00 || Comments || Link || E-Mail|| [336084 views] Top|| File under:
Assad rejects exile, says will 'live and die in Syria'
[Al Ahram] Syrian
Hereditary President-for-Life Bashir Pencilneck al-Assad


Horror of Homs...


on Thursday rejected calls that he seek a safe exit, vowing he would "live in Syria and die in Syria" in an interview with Russian-backed international channel RT.
"I am not a puppet. I was not made by the West to go to the West or to any other country," Assad, who is facing a nearly 20-month revolt against his rule, told the channel in English, according to transcripts posted on the state-backed Russian news channel's website.

"I am Syrian, I was made in Syria, I have to live in Syria and die in Syria," he said.

British Prime Minister
David Cameron
... has stated that he is certainly a big Thatcher fan, but I don't know whether that makes me a Thatcherite, which means he's not. Since he is not deeply ideological he lacks core principles and is easily led. He has been described as certainly not a Pitt, Elder or Younger, but he does wear a nice suit so maybe he's Beau Brummel ...
on Tuesday floated the idea of granting Assad safe passage from the country, saying it "could be arranged" though he wanted the Syrian leader to face international justice.

Assad also warned against a foreign intervention to deal with Syria's escalating conflict, saying such a move would have global consequences and shake regional stability.

"We are the last stronghold of secularism and stability in the region... it will have a domino effect that will affect the world from the Atlantic to the Pacific," he said.

"I do not think the West is going (to intervene), but if they do so, nobody can tell what is next," Assad said.

In a separate video extract of the interview, Assad also said: "The price of this invasion, if it happens, is going to be big, more than the whole world can afford."

Posted by: Fred || 11/09/2012 00:00 || Comments || Link || E-Mail|| [336087 views] Top|| File under: Govt of Syria
U.S. Slaps Sanctions on Iran Minister for Internet, TV Censorship
[An Nahar] Washington on Thursday unveiled sanctions against four Iranians and five Iranian bodies, including the communications minister and the culture ministry, for censoring the media and the Internet.

The move against Communications Minister Reza Taghipour came after he was blamed for ordering the jamming of international satellite TV broadcasts and restricting Internet access, a State Department official said.

The United States was determined to stop the "Iranian government from creating an 'electronic curtain' to cut Iranian citizens off from the rest of the world," said State Department spokeswoman Victoria Nuland.

All those placed under sanctions were "engaged in censorship or other activities that prohibit, limit or penalize freedom of expression or assembly by citizens of Iran," she added in a statement.

Posted by: Fred || 11/09/2012 00:00 || Comments || Link || E-Mail|| [336068 views] Top|| File under: Govt of Iran
Gul Says Turkey Reserves Right to Arm Against Any Syria Threat
[An Nahar] Turkey's President Abdullah Gul said Thursday that the country reserved the right to defend itself against any threat from neighboring Syria, amid discussions about the possible deployment of U.S. Patriot missiles.

"Patriots... are being discussed within NATO


...the North Atlantic Treaty Organization. A cautionary tale of cost-benefit analysis....


. It is only natural for us to take any measure for defense reasons," Gul told

news hound

s, but insisted that it was "out of the question for Turkey to start a war with Syria."

And he also hoped that Syria would not act "illogically."

On Wednesday, Turkey said it is in talks with NATO over the possible deployment of Patriot missiles on its soil as part of contingency planning on the security of Turkey and NATO territories.

Foreign Minister Ahmet Davutoglu told

news hound

s in Brussels that it was only "normal" to discuss any defense measures in the face of potential risk from Syria.

Turkey has already beefed up border security with tanks and anti-aircraft batteries in the face of the deadly 20-month conflict in Syria, which has occasionally spilled over onto Turkish soil.

Turkish border units have systematically retaliated to cross-border shelling since Syrian fire killed five Turks on October 3.

Posted by: Fred || 11/09/2012 00:00 || Comments || Link || E-Mail|| [336066 views] Top|| File under: Govt of Syria
Who's in the News
45
[untagged]
5
Govt of Pakistan
5
Govt of Syria
4
Arab Spring
3
al-Qaeda in Arabia
3
Govt of Sudan
2
TTP
1
Govt of Iran
1
Fatah al-Islam
1
Ansar Dine
1
al-Qaeda in Pakistan
1
Jamaat-e-Islami
1
Lashkar-e-Islami
1
Taliban
1
al-Qaeda in Iraq
Bookmark
E-Mail Me
The Classics
The O Club
Rantburg Store
The Bloids
The Never-ending Story
Thugburg
Gulf War I
The Way We Were
Bio
Merry-Go-Blog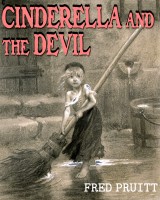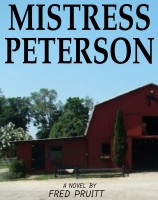 On Sale now!


A multi-volume chronology and reference guide set detailing three years of the Mexican Drug War between 2010 and 2012.

Rantburg.com and borderlandbeat.com correspondent and author Chris Covert presents his first non-fiction work detailing the drug and gang related violence in Mexico.

Chris gives us Mexican press dispatches of drug and gang war violence over three years, presented in a multi volume set intended to chronicle the death, violence and mayhem which has dominated Mexico for six years.
Click here for more information


Meet the Mods
In no particular order...


Steve White
Seafarious
tu3031
badanov
sherry
ryuge
GolfBravoUSMC
Bright Pebbles
trailing wife
Gloria
Fred
Besoeker
Glenmore
Frank G
3dc
Skidmark



Better than the average link...



Rantburg was assembled from recycled algorithms in the United States of America. No trees were destroyed in the production of this weblog. We did hurt some, though. Sorry.
34.204.181.91

Help keep the Burg running! Paypal: