Africa Horn
Sudan declares emergency in border states
KHARTOUM/MOSCOW: Sudan declared a state of emergency along its border with South Sudan yesterdday, in a move that imposes a trade embargo on the South and suspends the constitution, official news agency SUNA said.


It's certainly an emergency to them...

President Omar Bashir issued a resolution declaring the emergency in the border states of South Kordofan, White Nile and Sennar, it said. The measure follows a month of border fighting with South Sudan, which separated last July after a peace deal ended one of Africa's longest civil wars.

An emergency has already been in effect for almost a decade in Darfur, along the western border with South Sudan, while a similar status took effect in Blue Nile state last September when an ethnic insurgency began.

Trade across the frontier has unofficially been banned since South Sudan's independence but the emergency formalizes that prohibition. Bashir's resolution "gives the right to the president and anyone with his mandate" to establish special courts, in consultation with the chief justice, SUNA said.


This means South Sudan needs to build a pipeline to the Indian Ocean via Kenya. Start talking...

The measures come amid heightened nationalist feelings in Sudan after South Sudan occupied the north's main Heglig oil field for 10 days, a move which coincided with Sudanese air strikes against the South. It was the most serious fighting since the South's independence, and raised fears of a wider war.

Sudan declared on April 20 that its troops had forced the Southern soldiers out of Heglig, but the South said it withdrew of its own accord. During the Heglig occupation Bashir threatened to overthrow South Sudan's "insect" government.

Separately, Sudan's foreign minister meets his Russian counterpart today in hopes of securing the traditional ally's backing in its bloody territorial and oil dispute with the newly independent South.


In return Russia gets the oil concession. Nice...

The talks follow Sudan's rejection on Saturday of an African Union decision to ask the UN Security Council to endorse its call for the two Sudans to quickly halt hostilities and complete a peace pact within three months.Russia, which wields veto power on the Security Council, generally resists any sanctions against sides involved in regional or internal conflicts such as the one now raging in Syria.

But the United States submitted a draft resolution last week providing for additional steps that include sanctions should the two sides fail to abide by the African Union plan.

Analysts said Sudanese Foreign Minister Ali Karti will be keen to win his counterpart Sergei Lavov's support at the United Nations should the US resolution go to a vote.

"Russia will speak out against sanctions. It made its position clear quite a long time ago," said Greater Middle East Conflict Analysis Centre director Alexander Shumilin."But speaking out against sanctions does not necessarily mean vetoing them," he said in reference to Russia's possible abstention in a move that would let the sanctions pass.
Posted by: Steve White || 04/30/2012 00:00 || Comments || Link || E-Mail|| [10795 views] Top|| File under:
Egypt's military to reshuffle government
But I think we all saw this coming...

Field Marshal Hussein Tantawi, head of Egypt's ruling military, has told parliament speaker Saad al-Katatni that he will reshuffle the government, the Muslim Brotherhood website said on Sunday.

"Field Marshal Tantawi tells Katatni said he will reshuffle the government in the coming hours," the site said.

The move came after the Islamist-dominated parliament decided to suspend sessions for a week in protest at the military refusing to sack the government and name the Brotherhood's Freedom and Justice Party (FJP) to head a new one.

A marathon election which ended in January saw Egypt's two main Islamist parties catapulted to the centre stage of politics, clinching nearly three quarters of the 498 seats in parliament. The FJP, political arm of the powerful Muslim Brotherhood, has been pressuring the Supreme Council of the Armed Forces ever since to sack the government and name it to lead a new cabinet.

But the SCAF, which took over when president Hosni Mubarak was ousted on February 11 last year after a popular uprising, has continued to back Prime Minister Kamal al-Ganzuri's government. Ganzuri was a minister under Mubarak and is accused by the Islamists of stalling the revolution.
Posted by: Steve White || 04/30/2012 00:00 || Comments || Link || E-Mail|| [10795 views] Top|| File under:
Egyptian Forces Arrest 2 Hamas Members In Sinai
Egyptian security forces in Sinai

placed in long-term storage

2 members of

Hamas, always the voice of sweet reason,

's military wing, the Izz ad-Din al-Qassam Brigades, Egyptian newspaper Al-Masry Al-Youm reported on Sunday. 

They were picked up by security forces while traveling in a taxi near a security checkpoint in Sinai.

The two suspects confessed to having crossed illegally into Egyptian territory through smuggling tunnels between the

Gazoo

Strip and Sinai, an Egyptian Interior Ministry source told the Egyptian newspaper. They were referred to the military prosecutor, he added.

The two Paleostinian men, Bassam Mahmoud, 34, and Haitham Ibrahim Shehta, 37, are from Ramallah in the West Bank, according to the report. 
Posted by: trailing wife || 04/30/2012 00:00 || Comments || Link || E-Mail|| [10794 views] Top|| File under: Hamas
Arabia
Wife: Bahrain hunger striker drugged, force-fed
The wife of an imprisoned Bahraini activist and hunger striker said he was being drugged and force-fed, but officials denied the accusations, saying the man had agreed to receive medical treatment.

Abdulhadi al-Khawaja, one of 14 men sent to jail on charges of leading an uprising there last year, has been fasting for more than two months.

After her first visit to her husband in two weeks, Khadija al-Mousawi said, "I went to see my husband today and he told me that he was drugged last Monday. After he woke up he found two IV (intravenous) injections in his arms and a feeding-tube down his nose. It was done against his will."

In an e-mailed statement, Bahrain's Defence Forces Hospital said, "We want to be clear that the patient has not been force-fed or treated against his will. He has been taking limited nutrition supplements voluntarily, but when his blood sugar dropped significantly today, his doctors asked for and received his consent to insert a naso-gastric tube for nutrition. At no time was he drugged or restrained."

Abdulhadi al-Khawaja's wife said a doctor had told her husband it was his duty to begin force-feeding, but her husband saw the act as a violation of his rights. She said, "My husband told them he will only accept (the intravenous feeding) until his trial on Monday and depending on the outcome will decide what to do next."

Abdulhadi al-Khawaja was given a life sentence for demanding the creation of a republic. An appeal hearing is to be held this week in the case of Khawaja and 13 others jailed for their role last year's protests.
Posted by: ryuge || 04/30/2012 00:00 || Comments || Link || E-Mail|| [10794 views] Top|| File under:
Britain
British union bars Israeli expert from speaking on conflict resolution
A class on conflict resolution that was set to be given by an Israeli lecturer in Manchester next week was canceled by the British National Health Service, after trade union members who were supposed to take part in the class objected to participating in a workshop with an Israeli expert.

Moty Cristal, an Israeli expert on negotiating skills and crisis-management, was to have taught a class as part of a workshop for health-trust managers and union officials. He has worked in the past with Palestinian groups and human-rights organizations, and has lectured on numerous occasions in Britain, including a lecture to the Muslim Council of Britain.

Despite all this, he received an e-mail on Friday from Manchester Mental Trust chief executive saying that his expertise was no longer required, following pressure by members of UNISON, Britain's largest trade union, which represents 1.3 million public service workers. The message said the class was being canceled "on the grounds that it is [the union's] policy and also that of the Trades Union Council to support the Palestinian people."

The Israeli Embassy in London said in response that "the cancelation of a private expert simply due to his citizenship or ethnic identity is a racist policy in every way. What is even more shameful is the fact this was supposed to be an NHS-sponsored workshop dealing, ironically, with negotiating and conflict resolution. It seems that those who canceled it are in urgent need of such training."
Posted by: ryuge || 04/30/2012 00:00 || Comments || Link || E-Mail|| [10795 views] Top|| File under:
China-Japan-Koreas
China mulling guarantees for ships carrying Iran oil
China is considering sovereign guarantees for its ships to enable the world's second-biggest oil consumer to continue importing Iranian crude after new EU sanctions come into effect in July, the head of China's shipowners' association said.

Tough new European Union sanctions aimed at stopping Iran's oil exports to Europe also ban EU insurers and reinsurers from covering tankers carrying Iranian crude anywhere in the world. Around 90 percent of the world's tanker insurance is based in the West, so the measures threaten shipments to Iran's top Asian buyers China, India, Japan and South Korea.
Posted by: tipper || 04/30/2012 07:15 || Comments || Link || E-Mail|| [10801 views] Top|| File under:
White House silent on blind dissident's escape
The Obama administration is refusing to say whether blind Chinese dissident Chen Guangcheng is under United States protection in Beijing.


However, he has been declared the winner of the Jose Feliciano Lookalike Contest...

A Chinese human rights group has claimed Mr Chen is now "under United States protection" after escaping house arrest and travelling to the Chinese capital.

Mr Chen had been jailed for four years and then spent 19 months under house arrest after he exposed forced abortions and sterilisations in the Chinese countryside. He was under 24-hour guard and could barely move without being watched.

But somehow the blind activist has escaped from his home prison, apparently by pretending to be asleep for extended periods of time and lulling his captors into a false sense of security.


How many times have I seen that in movies? You'd think the modern prison guards would be wise to that one, just like the one where the con pretends to be sick so that the guards will open the cell door and get jumped. But NO-o-o-o-o, once again the Keystone Koppers fall for it. Cheeez...

According to one report in a Singaporean newspaper, Mr Chen is now being harboured inside the US embassy in Beijing. Embassy staff have refused to confirm or deny the report.

Analysts say it is inconceivable that the US would agree to hand Mr Chen back to the Chinese authorities.


Oh really? I can certainly see Champ doing it.

But the Obama administration's top counter-terrorism adviser, John Brennan, is not giving anything away. "I'm confident that the president and others within the US government are going to be able to find the right way forward," he said.


Another way to report that is that Mr. Brennan has no idea what to do and is stalling for time...

The incident forms an unwelcome backdrop to the visit of US secretary of state Hillary Clinton, who will arrive in Beijing for talks this week.


Hi. How are you all doing?
We are not happy, Mrs. Crinton!
I know. It's the blind guy, right?

Mr Chen has released a message to the Chinese government on YouTube, asking authorities to protect his family and arrest the groups of men who have been assaulting his relatives. His wife, daughter and mother are thought to be still in their home in the town of Dongshigu, which remains a no-go zone for foreign reporters.

"I am finally free but I'm worried that my mother, my wife and my child are still under their control," he said. "They'll keep on persecuting them and since I'm now free, they'll look to take out revenge on my family".


That's generally what communists do...
Posted by: Steve White || 04/30/2012 00:00 || Comments || Link || E-Mail|| [10795 views] Top|| File under:
Pudgy observes combined arms military exercise
SEOUL -- North Korean leader Suet Face Kim Jong-un observed a combined arms exercise to mark the 80th anniversary of the Korean People's Army (KPA), a media report said Saturday.

The Korean Central News Agency (KCNA) picked up in Seoul said without specifying the date of the exercise that Fat Boy Kim, who has been made the supreme commander of the KPA, "guided" the military maneuver. The anniversary of the North Korean armed forces fell on Wednesday.
Ah! What does this thing do?
Point it the other way, sir.
The exercise involving aircraft, tanks, armored personnel carriers, artillery and infantry from combined unit 655 was aimed at conducting retaliatory strikes against imperialists and enemies of the communist country by devastating the source of the threat, the KCNA said. It said that the unit was ready and able to immediately strike at the heart of the enemy who had attacked the integrity of the regime.

The media report said ranking officers of the KPA such as vice marshals Choe Ryong-hae, Ri Yong-ho and Kim Jong-gak were present at the exercise.
Posted by: Steve White || 04/30/2012 00:00 || Comments || Link || E-Mail|| [10801 views] Top|| File under:
Europe
'i'm Arab, A Muslim, And I Vote Marine Le Pen'
If French Muslims are largely left-leaning in their voting preferences, there are exceptions. France24.com spoke to three French Muslims of Arab descent, all of whom vote for the far-right National Front party. Here are their testimonies.
Posted by: trailing wife || 04/30/2012 00:00 || Comments || Link || E-Mail|| [10794 views] Top|| File under:
The Grand Turk
Turkey blocks EU from NATO summit unless OIC also attends
Why is Turkey still allowed to be a member of NATO?


Ankara says it will block EU participation in an upcoming NATO summit unless the Organization of the Islamic Cooperation (OIC) is also allowed to be present.


To be fair, NATO is a military organization -- what business have EU bureaucrats there?

This is a win-win to me...

EU member states had proposed participation by some of the top EU bureaucrats, including European Commission President José Manuel Barroso and President of the European Council Herman Van Rompuy, who are now unsure whether they will be able to attend the summit taking in Chicago on May 20-21 as representatives of the union due to the objections from Turkey, the Wall Street Journal (WSJ) reported on Friday. Raising the EU's commitment to a NATO peace mission in Afghanistan, EU member countries including France had argued that the EU should be represented, while Turkey is maintaining that there should only be member state participation in the summit, the WSJ claimed.

"If non-NATO members will also participate, the OIC should be represented [in the Chicago summit] first and foremost," Turkish diplomatic sources said in explaining Ankara's position, speaking to Today's Zaman on Sunday. The sources claimed that the OIC's commitment exceeded the EU contribution in the Afghanistan peace mission.

The EU has exerted efforts for the reconstruction and democratization of Afghanistan in preparation for the post-NATO-mission period in the country. The EU launched a rule of law mission (EUPOL) under the banner of the European Security and Defense Program (ESDP) in June 2007. The union has also initiated a program for justice reform and is helping to fund civilian projects in NATO-run Provincial Reconstruction Teams (PRTs).

Meanwhile, the OIC, a bloc of 56 countries, is also taking a growing interest in the situation in Afghanistan and Pakistan, and in 2010 it accepted a proposal by member states Turkey and the United Arab Emirates to appoint an OIC permanent representative for Afghanistan.

The US administration has joined the push for greater OIC involvement in Afghanistan for the last couple of years, which would bring benefits in efforts towards reconciliation between the Afghan government and the Taliban.

The Turkish diplomatic sources also noted that the different proposals coming from NATO members on who will participate are still being discussed and there is not an ultimate decision yet. They added that there are also objections from other non-EU NATO members to the proposed EU participation in the Chicago summit.

The background to Turkey's objection to EU participation in NATO activities involves a more long-standing dispute. Greek Cyprus, representing the entire island as a full member of the EU, blocks Turkish participation in European defense institutions such as the European Defense Agency (EDA). Turkey, a NATO member, has responded by obstructing the EU's integration in NATO activities.


Rejection of Israeli partnership in NATO

Turkey has also blocked Israel's participation in the summit in a sign of Turkey's determination to prevent its new foe from cooperating with the alliance following a deadly ship raid.
Posted by: tipper || 04/30/2012 05:33 || Comments || Link || E-Mail|| [10798 views] Top|| File under:
Home Front: Politix
Biden Pushes Leadership Role For Turkey's Islamist Leaders
On Friday Vice President
Joe Foreign Policy Whiz Kid Biden


The former Senator-for-Life from Delaware, an example of the kind of top-notch Washington intellect to be found in the World's Greatest Deliberative Body...




...and a clear demonstration that the Framers were wrong in that not every small state has two qualified citizens to send to the Senate...


offered Turkey's Islamist government a leading role in the Middle East, despite its recent crackdown on dissidents, expansion of Islamic culture and education, and regional conflicts with Greece and Israel.

"We're looking for Turkish leadership in the rest of that entire region," Biden declared at a fundraiser attended by roughly 200 people from the Turkish and Azerbaijani communities, according to a White House pool report.

"It's a model as to how you can have an Islamic population, an Islamic state and a democracy, something the rest of the region is groping to figure out how to do," he told the audience, who paid up to $2,500 each to attend the fundraiser.


I recall GWHB saying nice things about Ferdinand Marcos when he was in the Philippines on a diplomatic mission. Being VP does that to you, and then it comes back to haunt you...


Turkey's ability to moderate the Islamist revolution is limited because Islamists in Egypt and nearby countries distrust Turkey's government. They fear Turkey will seek a dominant role in the region, as it once had when its Ottoman Empire governed the region from the 1300s until 1923.

Still, Biden and Obama are backing Turkey.

"Turkey is such an incredible model," Biden told his fundraiser audience Friday.
Posted by: trailing wife || 04/30/2012 00:00 || Comments || Link || E-Mail|| [10795 views] Top|| File under:
Iraq
Iraq to get first F-16 jets in early 2014
Iraq will receive the first 24 of 36 F-16 fighter jets it has ordered from the United States at the beginning of 2014, a senior official told Reuters on Sunday.

Under deposed dictator Saddam Hussein, Iraq's air force was one of the largest in the region with hundreds of mainly Soviet-designed jets. Its military was disbanded after the U.S.-led invasion in 2003. Last July, Prime Minister Nuri Al-Maliki doubled the number of warplanes Iraq had initially planned to buy to strengthen an air force neglected during a protracted period when the country relied on U.S. air support.

Iskander Witwit, the deputy head of parliament's security and defence committee, said that the first 24 planes would make up two air force squadrons.

"Iraq intends to have equipment which is more developed than neighboring countries have. Small neighboring countries like Kuwait even have five squadrons," Witwit said.

Iraq would be in the market for more planes in the future, Witwit said. Pilots are already training to fly the new F-16s.


Wonder if they'll hold an open competition or whether the fix is in?
Posted by: Steve White || 04/30/2012 00:00 || Comments || Link || E-Mail|| [10794 views] Top|| File under:
Israel-Palestine-Jordan
Islamic Jihad Will Hold First Leadership Elections
The Islamic jihad movement will hold elections for a new leadership for the first time since it was established in the 80s, London newspaper al-Sharq al-Awsat reported. The elections will be held in the next few weeks in the same method the Fatah and

Hamas, always the voice of sweet reason,

movements held their elections.
 
According to the report, the main reason for the election announcement is serious arguments between the movement's leaders in

Gazoo

over general policies, relations with Hamas and Fatah and "resistance" to Israel.
Posted by: trailing wife || 04/30/2012 00:00 || Comments || Link || E-Mail|| [10794 views] Top|| File under: Islamic Jihad
Who's in the News
43
[untagged]
3
Govt of Pakistan
3
al-Qaeda in Pakistan
3
Govt of Syria
2
Taliban
1
Islamic Jihad
1
Commies
1
Boko Haram
1
Govt of Sudan
1
Hamas
1
TTP
Bookmark
E-Mail Me
The Classics
The O Club
Rantburg Store
The Bloids
The Never-ending Story
Thugburg
Gulf War I
The Way We Were
Bio
Merry-Go-Blog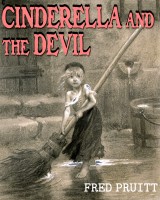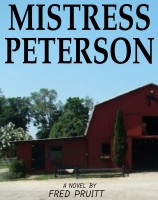 On Sale now!


A multi-volume chronology and reference guide set detailing three years of the Mexican Drug War between 2010 and 2012.

Rantburg.com and borderlandbeat.com correspondent and author Chris Covert presents his first non-fiction work detailing the drug and gang related violence in Mexico.

Chris gives us Mexican press dispatches of drug and gang war violence over three years, presented in a multi volume set intended to chronicle the death, violence and mayhem which has dominated Mexico for six years.
Click here for more information


Meet the Mods
In no particular order...


Steve White
Seafarious
tu3031
badanov
sherry
ryuge
GolfBravoUSMC
Bright Pebbles
trailing wife
Gloria
Fred
Besoeker
Glenmore
Frank G
3dc
Skidmark



Better than the average link...



Rantburg was assembled from recycled algorithms in the United States of America. No trees were destroyed in the production of this weblog. We did hurt some, though. Sorry.
3.236.18.161

Help keep the Burg running! Paypal: