Africa Horn
Minster defiant to be sacked from his office by Somali president
(Sh.M.Network)- Mohamed Muhidin Sheikh Mursal, the minister of Labor, Youth and sports for Somali government has refused a removal announcement from office which made by Somali president Sheik Sharif Sheik Ahmed.

In a declaration released from the office of Somali President Sharif Sheikh Ahmed on Saturday confirmed the dismissal of Mr. Mohamed Muhidin Sheikh Mursal from the ministry of Labor, Youth and sports.

Mr. Mursal denied incompetence of his job,saying his removal was illegal and in accordance with the constitution of Somali government.

The statement noted various reasons for the sacking of Mr. Mohamed Mursal from the ministry, the key reason being incompetence in the job as the announcement indicated. Mahamoud Jirde Hussein was appointed as the new minister for Labor, Youth and Sports.
Posted by: Fred || 04/23/2012 00:00 || Comments || Link || E-Mail|| [10793 views] Top|| File under:
Africa North
Mali group ready to free Swiss hostage: security source
[Daily Nation (Kenya)]
A Swiss woman

kidnapped

last week in rebel-held Timbuktu in northern Mali has been snatched from her captors by armed Islamists who want to free her, several security sources said Sunday.
"On Saturday two

gang

s clashed in the Timbuktu region over the Swiss hostage. One group was detaining her and the other wanted to free her," said a security source, based in a country neighbouring Mali.

A separate security source inside Timbuktu said the woman, Beatrice Stockly, had orginally been in the hands of "a private militia that had planned to re-sell her to Al-Qaeda in the Islamic Maghreb (AQIM)."

Two sources in Timbuktu, speaking on condition of anonymity
... for fear of being murdered...
, said it was the Islamist group Ansar Dine who had battled the kidnappers for Stockly, and having successfuly seized her, were prepared to free her.

Stockly is in her 40s and was snatched last week in Timbuktu which fell into the hands of different

gang

s after a coup in the south allowed rebels to capture the country's vast north.

She was the last westerner still living there, having refused to leave after the Ansar Dine Islamist movement, with the help of Al-Qaeda in the Islamic Maghreb (AQIM), took control of the city on April 1.

Since seizing the fabled city, Ansar Dine has set about implementing sharia law.

AQIM, which has bases in the north of Mali, operates across the Sahel region
... North Africa's answer to the Pak tribal areas...
and is currently holding several European hostages.

Posted by: Fred || 04/23/2012 00:00 || Comments || Link || E-Mail|| [10793 views] Top|| File under: al-Qaeda in North Africa
Britain to probe claims its spies betrayed Gaddafi opponents
[Daily Nation (Kenya)]
Britannia

said on Sunday it would "take seriously" claims that British spies worked with Libyan counterparts to betray opponents of Muammar Qadaffy


... one of those little rainstorms from the Arab Spring...


and lure al-Qaeda

forces of Evil

to a radical mosque.

The claims were made by two British newspapers who cited documents unearthed from Libyan archives after the Qadaffy regime was toppled last year.

The Mail on Sunday said documents revealed that in 2006, agents from

Britannia

's domestic intelligence agency MI5 provided Libyan spies with intelligence about dissidents who had

decamped

to

Britannia

.

"The documents disclose that MI5 betrayed the confidentiality that all refugees are promised when they apply for asylum," the paper said.

Spies also provided the Libyan agents with secure mobile phones and a luxurious safe house in London's plush Knightsbridge district, the Mail added.

The Sunday Telegraph claimed MI6, the international intelligence agency, worked with Qadaffy's agents in around 2004 to establish a radical mosque in an unnamed European city that could lure al-Qaeda members.

A

front man

for the Home Office,

Britannia

's interior ministry, said: "We do not know the full details of these cases, but we take such claims seriously."

Parliament's intelligence and security committee was looking into the government's relationship with Libya "and will take account of any allegations raised by these reports," he added.

Posted by: Fred || 04/23/2012 00:00 || Comments || Link || E-Mail|| [10793 views] Top|| File under: Arab Spring
Brotherhood's Mursi: We must focus on Palestinians
Moslem Brüderbund

's presidential candidate Mohamed Mursi launches presidential campaign under banner of 'Islam is the Solution'


In the old days that was the sentry password. The proper response is "Twenty-three skidoo!", considered too cool for words.

Mohamed Mursi, the

Moslem Brüderbund

's new presidential candidate, officially launched his campaign on Saturday, under the banner "Islam is the Solution."
 
Mursi, who was named the movement's candidate after the disqualification of Khairat al-Shater, held a

presser

and told

news hound

s that under his regime, Cairo would respect its international treaties.
Asked whether he would meet with Israeli officials Mursi said: "The president is obligated to express the people's wishes and honor all international agreements, but he cannot be made to execute any externally-dictated policies."


The people wish there was no treaty.
The treaty is an international agreement.
Winners dictate to losers, but Sadat finagled a couple billion dollars a year from the U.S. as a bribe to accept the treaty.
Therefore it's 2:1 for abrogation. By democratic principles, Mr. Mursi has no choice. Q.E.D.

He further stressed the he would lend special priority to the Paleostinian issue.
 
"We intend to make the Paleostinian issue our main issue. It should be like that for whoever is elected as the president of Egypt. We can definitely stand up to the world and say that the Paleostinians have rights," he pledged.


 Will you still care when Egyptians are dying of starvation in the streets of Cairo, while the Gazans get even fatter?

Mursi's main rival in the elections, former Arab League


...an organization of Arabic-speaking states with 22 member countries and four observers. The League tries to achieve Arab consensus on issues, which usually leaves them doing nothing but a bit of grimacing and mustache cursing...


Secretary General
Jerry Lewis doppelgänger Amr Moussa


... who was head of the Arab League for approximately two normal lifespans, accomplishing nothing that was obvious to the casual observer ...


, also addressed Israel-Egypt relation Saturday, while touring the Aswan province.
 
Moussa said that under his leadership, "We will demand that the Middle East become a free of nuclear weapons and that that measure will be imposed on Israel before it is imposed on Iran."
Moussa's hard-line politics vis-à-vis Jerusalem are known and he has recently stated that if elected -- he would demand the revision of the Israel-Egypt peace treaty.


And don't forget to pout and stamp your little feet when you do.
Posted by: trailing wife || 04/23/2012 00:00 || Comments || Link || E-Mail|| [10793 views] Top|| File under: Muslim Brotherhood
Egypt Holds Military Maneuvers In Sinai
The Egyptian military has launched a military exercise in the Sinai Peninsula.
 
The drill, headed by the Third Armored Division, is "meant to maintain the Egyptian military's readiness," ad official said. Cairo officials said the drill is a routine one.


It's good for the troops to get exercise in the fresh air and sunshine...and if they happen across some idiots smuggling weapons or preparing to blow up the gas pipeline again, they can exercise their response.
Posted by: trailing wife || 04/23/2012 00:00 || Comments || Link || E-Mail|| [10794 views] Top|| File under:
Arabia
Committee Cancels Old Gun Licenses In Yemen
[Yemen Post] Within the efforts to restore stability and boost security in Yemen's main cities, the military committee announced on Sunday the cancellation of all old gun licenses.

The committee, formed under a power transfer deal brokered by the GCC and backed by the West which ended turmoil in 2011, urged all who hold old gun permits to head to the Interior Ministry to get new permits or renew the previous ones.

The protection forces, security systems and checkpoints will not accept any previous gun permits unless they are renewed and approved by the Interior Ministry according to the new laws, it said in a statement.

It also urged the people to help abort all armed scenes and avoid carrying and roaming with weapons in the capital and other main cities.

The new plans, approved during a Sunday meeting. aim at removing the causes of tensions and boosting security and stability, it made clear.

Since it was formed, the committee has made strides removing barricades and checkpoints inside main cities including war positions which were set up when the popular uprising escalated last year.

The forces from pro- and anti-former regime forces have been replaced with the protection forces. The protection forces were carefully chosen by the power-sharing government to ensure there will be no more disorders in the country.

More recently, brigades have started to withdraw from inside the capital within the efforts to evacuate main cities from the armed forces.

Posted by: Fred || 04/23/2012 00:00 || Comments || Link || E-Mail|| [10800 views] Top|| File under: Arab Spring
Britain
Brit anti-piracy operation hits a snag
David Cameron's plans to allow British ships travelling around Africa to carry private armed guards to combat the threat of piracy have been dealt a blow after South Africa insisted they be military.

Lindiwe Sisulu, South Africa's defence minister, told the Daily Telegraph she had already received a request from Britain and other European countries to allow ships with armed protection to pass through South African waters. She said she would insist they were military personnel to facilitate dealings with South African marines boarding the ships to inspect them.

British military sources say the plan would be "totally unworkable" because the UK lacks the capacity to staff civilian ships with troops. They also warned it would put Britain at risk of international diplomatic incidents such as the recent case of Italian soldiers shooting dead unarmed Indian fishermen they thought were pirates.

"Just look at what happened off India when the Italian navy got themselves into trouble," one source said. "There's no way on earth that any military personnel would be on UK-flagged ships."

Statistics show no successful pirate attack has been carried out on merchant ships with armed security. For those without security there have been seven successful hijackings by Somali pirates this year. At present, 13 vessels are being held and 197 hostages.

Last October, Mr Cameron said the UK would authorise ships flying the British merchant navy flag to carry armed security to combat the piracy threat which, experts say, stretches south into the Mozambique Channel towards South Africa.

The new measures prompted a surge in work for private security firms – many of which are staffed by British nationals including large numbers of former service personnel. Other European countries, such as Italy and The Netherlands, have opted to use their own troops.

Miss Sisulu said that all ships passing through South African waters would be expected to do the same.

"We will specify that they need to be military personnel from these countries who have asked us for permission, who are accredited and attached to the armed forces of those countries," she said. "It is easier for our defence forces to deal with military officers than with random private security companies."

Hundreds of British-flagged ships travel around South Africa and into the high risk piracy area to ply eastern trade routes each year, and around 40 per cent currently carry armed guards.

Niklas Rogers, the British director of maritime security firm Kenya Risk Consultants, said private operatives have considerable experience in antipiracy operations, whereas British troops would be ill-prepared for the tough conditions on merchant ships.

"We are not talking about a bunch of guys stepping off ships with fags hanging out of their mouths and guns slung over their backs," he said. "We are talking about professionals – most of whom will be British – who are well-versed in procedure; comply with customs operations and whose weapons are locked away well before they reach land."

A Ministry of Defence spokesman said the option to provide military protection had already been looked at and ruled out. The Foreign Office said it had not yet made an official request for armed guards on its ships.


The solution is simple: hire the private security companies, particularly the ones staffed by ex-military folks. Then swear them into a new branch of the British military: call it the 'Royal Anti-Piracy Service'. Pay them whatever they were going to make as private security, give them uniforms, and tax the shipowners whatever they were going to pay to the private companies. Keep the private companies around to provide 'services'. Yes, you'd need some supervision and some rules, but this would fix the problem. At least until the South African minister came up with another roadblock.
Posted by: Steve White || 04/23/2012 00:00 || Comments || Link || E-Mail|| [10794 views] Top|| File under:
Caucasus/Russia/Central Asia
Uzbekistan releases ill human rights activist
Former Soviet Uzbekistan, one of the world's most closed states, has released a gravely ill human rights activist from prison, Human Rights Watch has reported.

Human Rights Watch welcomed the release of Alisher Karamatov six years into a nine year sentence for religious extremism but also said that conditions in Uzbek jails were deplorable.


Unlike HRW, Mr. Karamatov also fought for human dignity and personal liberty...

"This is a wonderful day for Alisher Karamatov and his family, and his many supporters in the human rights movement," said Steve Swerdlow, Central Asia researcher at Human Rights Watch. "But the six long years he suffered horribly behind bars simply for defending human rights can never be returned."

Imprisoned since 2006, Mr Karamatov was beaten on the soles of his feet, suffocated using a gas mask and made to stand for hours in freezing temperatures, the New York based lobby group said.

Mr Karamatov's health had suffered in prison. His wife reported that he had developed tuberculosis in both lungs, developed sores over his body and woke up in the mornings with traces of blood in his mouth. She had asked for her husband's early release on health grounds.

Uzbekistan has one of the worst human rights records in the world. This week the BBC reported that, under orders to control population growth, some doctors in Uzbek hospital were forcibly sterilising women after childbirth.

The West, though, has had to make deals with the Uzbek authorities because it borders Afghanistan. Already this year, senior military commanders and politicians from NATO, including Philip Hammond, the British Defence Secretary, have visited Tashkent for talks with the Uzbek government. They want to withdraw their military equipment from Afghanistan in 2014 using Uzbekistan's railway network.

Mr Swerdlow, the Human Rights Watch Researcher, said the Uzbek authorities should release other activists held in prison. "The US and EU should make clear that the Uzbek government needs to make deeper changes to improve its human rights record and that continuing to harass activists and journalists will lead to significant policy consequences," he said.


One useful thing that would occur if we got out of Afghanistan (taking Mr. Karzai at his public word) is that we'd no longer be beholden to other odious regimes in Central Asia.
Posted by: Steve White || 04/23/2012 00:00 || Comments || Link || E-Mail|| [10793 views] Top|| File under:
China-Japan-Koreas
NKorean military warns of 'special actions' soon
Ay-Pee. Sounds like that nuke test of virility is gonna go off


North Korea's military vowed in its statement to begin "special actions" soon against the government and conservative media companies that would "reduce all the rat-like groups and the bases for provocations to ashes in three or four minutes, (or) in much shorter time, by unprecedented peculiar means and methods of our own style."
Posted by: Frank G || 04/23/2012 07:53 || Comments || Link || E-Mail|| [10796 views] Top|| File under:
Europe
Free Speech Found Guilty by Europe
The ruling showed that while Judaism and Christianity can be disparaged with impunity, speaking the truth about Islam is subject to swift and hefty legal penalties. The Supreme Court stressed that the substance of the charges -- public criticism of Islam – is still a crime punishable by imprisonment. Under Danish law, it is immaterial whether a statement is true or false. All that is needed for a conviction is for someone to feel offended.

Lars Hedegaard, the president of the Danish Free Press Society, has been acquitted by the Danish Supreme Court on charges of "hate speech" for critical comments he made about Islam.

The verdict, however represents only a partial victory for free speech in a Europe that is being stifled by politically correct restrictions on free speech, particularly on issues related to Islam.

Although Hedegaard was acquitted, it was on a legal technicality; in its ruling, the Supreme Court stressed that the substance of the charges against Hedegaard -- public criticism of Islam, -- is still a crime punishable by imprisonment.
Posted by: tipper || 04/23/2012 05:20 || Comments || Link || E-Mail|| [10793 views] Top|| File under:
ANP backs Nawaz on Siachen troop pullout
[Dawn] The Awami National Party on Saturday backed PML-N president Mian
Nawaz Sharif


... served two non-consecutive terms as prime minister, heads the Pakistain Moslem League (Nawaz). Noted for his spectacular corruption, the 1998 Pak nuclear test, border war with India, and for being tossed by General Musharraf...


's call for troops pullout and demilitarisation of Siachen.

"The PML-N chief was right in his call for troops pullout from Siachen," said ANP's central

front man

and Senator Zahid Khan while talking to media persons after inaugurating Bacha Khan Medical OPD building at the district headquarters hospital here.
However,


denial ain't just a river in Egypt...


he said that the ANP believed in negotiations for resolving all issues.

Mr Khan said that both Pakistain and India should pull out their troops from Siachen and settle the issue through dialogue.

Earlier, speaking at the inaugural function, Mr Khan said that the project of OPD and provision of necessary equipment had been completed with a cost of Rs20 million and it would start functioning next week.

He also announced Rs20 million for provision of other medical facilities for the hospital and asked its administration to make it model hospital.

The senator said that supply of Sui gas to Dir, construction of schools and electrification of several villages showed commitment of the ANP to the welfare of people.

He said that construction of Chakdara Bridge was a longstanding demand of the people of Dir, Bajaur and Chitral, and this had been included in the Asian Development Bank-funded projects in the region. He said that the chief minister would visit Chakdara on May 1 to inaugurate construction of the bridge. "The government is committed to providing health and education facilities to people of the far-flung areas," he said, adding that the DHQ hospital was being provided with equipment and specialist doctors in order to minimise burden on

Beautiful Downtown Peshawar

hospitals.

An employee of the DHQ hospital, Timergara, told this correspondent that the Bacha Khan OPD had so far been inaugurated by Khyber-Pakhtunkhwa


... formerly NWFP, still Terrorism Central...


Chief Minister Ameer Haidar Hoti, senior minister Bashir Ahmad Bilour and provincial minister Haji Hidayatullah during their visits to Lower Dir.

Posted by: Fred || 04/23/2012 00:00 || Comments || Link || E-Mail|| [10793 views] Top|| File under: Govt of Pakistan
143 Bannu jail escapees back to prison
[Dawn]
Efforts are under way to capture the prisoners who

beat feet

in last weeks Taliban-orchestrated jailbreak in Khyber-Pakhtunkhwa


... formerly NWFP, still Terrorism Central...


's southern district of Bannu, DawnNews reported.

Provincial Home Secretary Azam Khan while talking to Voice of America, said that out of 384 prisoners who had

decamped

108 have voluntarily returned while 35 others had been

placed in durance vile

.

He added that four teams had been constituted to ensure the capture of all the

beat feet

detainees whereas the authorities in Bannu in this regards, contacted the law enforcement agencies and authorities of various districts and tribal areas via the provincial government.

In what is described as the biggest jail-break in the country's history, over 100

cut-throats

stormed the central prison in Banu on April 16 and freed 384 prisoners, among them a man sentenced to death for trying to assassinate former president Pervez Perv Musharraf


... former dictator of Pakistain, who was less dictatorial and corrupt than any Pak civilian government to date ...


.
Posted by: Fred || 04/23/2012 00:00 || Comments || Link || E-Mail|| [10793 views] Top|| File under: Govt of Pakistan
Unrest in Karachi cannot be fully quelled, says CM Sindh
[Dawn]
The Chief Minister of Sindh, Qaim Ali Shah, on Sunday confessed that unrest in Bloody Karachi


...formerly the capital of Pakistain, now merely its most important port and financial center. It may be the largest city in the world, with a population of 18 million, most of whom hate each other and many of whom are armed and dangerous...


cannot be fully quelled, DawnNews reported.

Speaking during a

presser

at the Chief Minister's House, Shah said that Lyari


...one of the eighteen constituent towns of the city of Karachi. It is the smallest town by area in the city but also the most densely populated. Lyari has few schools, substandard hospitals, a poor water system, limited infrastructure, and broken roads. It is a stronghold of ruling Pakistan Peoples Party. Ubiquitous gang activity and a thriving narcotics industry make Lyari one of the most disturbed places in Karachi, which is really saying a lot....


was not the only area where police was conducting operations, but action was being taken in every area of the city infiltrated by criminals.

The Chief Minister further said that he spoken to the government's allies for an unbiased operation against criminals in

Bloody Karachi

.

Responding to a question about local government elections in Sindh, Shah said that the voter list and constituencies are not finalized and that the government will submit its stance in the Supreme Court by April 30.

Federal Minister Khurshid Shah, who accompanied the chief minister at the

presser

, said that the government wants to resolve the issues on priority basis.

Posted by: Fred || 04/23/2012 00:00 || Comments || Link || E-Mail|| [10793 views] Top|| File under: Govt of Pakistan
Khan demands Siachen demilitarisation
[Dawn] Pakistain Tehrik-e-Insaaf chairman Imran Khan

... aka Taliban Khan, who who convinced himself that playing cricket qualified him to lead a nuclear-armed nation with severe personality problems...
on Sunday said that the Siachen front -- the world's 'highest battle ground' -- was proving costly for both India and Pakistain's resources.

Speaking to

news hound

s at the Lahore airport on his return from Quetta, the PTI chief called for the demilitarisation of Siachen area, saying that both countries are bearing huge losses due to this war front. However,


a good lie finds more believers than a bad truth...


Khan said that withdrawal from the front should be from both sides and not unilateral.

Speaking about the tragic air crash near Islamabad that led to the deaths of all 127 on board, Khan urged for the impartial and free investigations of the incident.

Criticising the Pakistain people's Party (PPP) government, the former cricketer said that Pakistain was "ruled by Zardari" and anyone could do anything with the help of bribery.

Moreover, Khan said that the Prime Minister was "willing to go down as a political martyr to conceal the president's corruption."

He further said that the only solution to Balochistan



...the Pak province bordering Kandahar and Uruzgun provinces in Afghanistan and Sistan Baluchistan in Iran. Its native Baloch propulation is being displaced by Pashtuns and Punjabis and they aren't happy about it...


's problem was a political one. Khan also urged President Asif Ali President Ten Percent Zardari


... sticky-fingered husband of the late Benazir Bhutto ...


and
Nawaz Sharif


... served two non-consecutive terms as prime minister, heads the Pakistain Moslem League (Nawaz). Noted for his spectacular corruption, the 1998 Pak nuclear test, border war with India, and for being tossed by General Musharraf...


to hold public gatherings in Quetta.

Khan also termed his his party's public gathering in Quetta as a "record rally", claiming that they had managed to hoist the Pak flag where no other party had managed to do so.

Posted by: Fred || 04/23/2012 00:00 || Comments || Link || E-Mail|| [10796 views] Top|| File under: Govt of Pakistan
Why we real Pashtun Nationalists hate Pakistan [video]
A little insight to what we real Pashtun Nationalists who oppose the Taliban and Pakistani army think of Pakistan and its proxies the Taliban and other Islamofacist gangs.
Presented as-is.

He seems to speak the lingo. Well-made video, I suppose...not amateurish. Whoever made it knows how to use a bluescreen to change backgrounds and the backgrounds seem to be well-made. The guy's wearing the correct hat...who knows? Does he represent himself, or a larger idea? Listen for seven minutes and you be the judge.


Posted by: gromky || 04/23/2012 00:01 || Comments || Link || E-Mail|| [10794 views] Top|| File under:
Iraq
Iraq summons Turkish envoy over Erdogan broadside
Iraq, locked in a public row with neighboring Turkey, has summoned Ankara's ambassador in Baghdad to protest at critical remarks by Turkish Prime Minister Tayyip Erdogan, the foreign ministry said on Monday.

The envoy, Younis Demerer, heard the Iraqi complaint on Sunday after several days of charge and counter-charge.

Erdogan accused his Iraqi counterpart Nuri al-Maliki on Thursday of stoking conflict between Shi'ite Muslims, Sunni Muslims and Kurds through "self-centered" behavior.

Maliki fired back that Turkey was becoming a "hostile state" with a sectarian agenda, saying it was meddling in Iraqi affairs and trying to establish regional "hegemony".

Erdogan returned to the fray on Saturday, saying: "If we respond to Mr. Maliki, we give him the opportunity to show off."

Analysts say mainly Sunni Turkey is worried that growing tensions in Iraq and violence in their mutual neighbor Syria may lead to a wider Sunni-Shi'ite conflict in the region.

Erdogan's government has also recently forged close ties with Masoud Barzani, president of Iraq's semi-autonomous Kurdish region, which is embroiled in a row with the Baghdad government over claims to the city of Kirkuk and the region's oil.

"(Foreign ministry undersecretary) Mr. Labeed Abbawi acquainted the Turkish Ambassador with the Iraqi government's intense protest against the recent statements," the Iraqi foreign ministry said on its website.

"Undersecretary Abbawi expressed hope that the Turkish government will stop giving statements that affect Iraq's sovereignty and internal affairs."

Erdogan has criticized Maliki several times since sectarian tensions flared in Iraq in December when the Shi'ite-led government tried to remove Sunni Deputy Prime Minister Saleh al-Mutlaq and sought an arrest warrant for Sunni Vice President Tareq al-Hashemi on charges he ran death squads.


Isn't it interesting how Maliki and Erdogan are squaring off, and the Iraqi Kurds are all of a sudden playing kissy-face with the Turks?
Posted by: tipper || 04/23/2012 09:49 || Comments || Link || E-Mail|| [10794 views] Top|| File under:
Powerful Iran, Iraq will leave no place for enemies: Ahmadinejad
Iranian President Mahmoud Ahmadinejad has said that if Iran and Iraq stay "powerful and esteemed" there will be no place for enemies of the world's nations, including the United States and the Zionist regime.


Nurse, the little yellow pills! He's doing that thing again!

Ahmadinejad made the remarks in a meeting with Iraqi Prime Minister Nouri al-Maliki in Tehran on Sunday. He called Tehran-Baghdad ties exemplary and said that there is no obstacle in the path of consolidating relations between the two countries at regional and international levels.

During a separate meeting earlier in the day with al-Maliki, First Vice President Mohammad Reza Rahimi said that the Islamic Republic and Iraq enjoy a "unique and unbreakable" relationship. Rahimi said that Maliki's visit to Tehran will help open a new chapter in relations between the two neighbors and a step forward in efforts to cement ties in all spheres.

The conspiracies against the Iranian and Iraqi nations have their roots in the beliefs and causes of the two countries' people and if they are fully united, they will form a great power in the world, Rahimi said.

He emphasized the need to accelerate the implementation of previous agreements between the two countries and said that Iran and Iraq should take the measures necessary to promote cooperation in various areas.

"Political, cultural, and economic relations between the two countries are at a high level and we hope that obstacles in the way of promoting ties further will be removed as soon as possible," Rahimi said.
Posted by: tipper || 04/23/2012 08:11 || Comments || Link || E-Mail|| [10798 views] Top|| File under:
Israel-Palestine-Jordan
Egypt cancels gas deal with Israel
Egyptian energy companies, citing a trade dispute, have terminated a deal to supply Israel with natural gas in a step that may further erode bilateral ties strained by a popular revolt that toppled Egypt's pro-Israeli leader last year.

An Israeli partner in the business made the step public on Sunday but an Egyptian firm said the decision to cancel the deal had been made on Thursday.

Israel, which relies on Egypt for 40 percent of its natural gas supply, worried about facing further energy cuts after a series of sabotage attacks on the pipeline running through the volatile Sinai peninsula contributed to shortages.

Israeli Finance Minister Yuval Steinitz expressed "great concern" about the suspension, saying it had set "a dangerous precedent which casts a shadow on the peace agreements and the peaceful atmosphere between Egypt and Israel".

Egypt was the first of two Arab countries to sign a peace treaty with Israel, in 1979, followed by Jordan in 1994.
Posted by: tipper || 04/23/2012 03:09 || Comments || Link || E-Mail|| [10794 views] Top|| File under:
Israel forces 'ready to hit Iran if ordered'
AFP - Israeli forces are carrying out more special operations beyond the country's borders and will be ready to attack Iran's nuclear sites if ordered, the chief-of-staff said in an interview on Sunday.

In an extract from an interview with the top-selling Yediot Aharanot daily, Lieutenant General Benny Gantz said that 2012 would be a critical year in efforts to halt what Israel and much of the international community believe is an Iranian nuclear arms programme.

"We think that a nuclear Iran is a very bad thing, which the world needs to stop and which Israel needs to stop -- and we are planning accordingly," Gantz said.

"In principle, we are ready to act.

"That does not mean that I will now order (air force chief) Ido (Nehushtan) to strike Iran," he added in the interview which will be published in full on Wednesday, on the eve of Israel's 64th anniversary as a state.

The United States says it does not believe Iran has so far taken a decision to develop a nuclear weapon, or that the time is right for military action, preferring to give international sanctions time to work.

But Israel, which sees a nuclear Iran as a threat to its very existence, claims Tehran may be on the cusp of "breakout" capability -- when it could quickly build a nuclear weapon -- and it does not rule out staging a pre-emptive strike of its own.

Gantz said he had increased the number of Israeli special operations in other countries but did not give details.

"I do not think you will find a point in time where there is not something happening, somewhere in the world," he said. "The threat level is also higher."

"I'm not taking the credit," he added. "I'm just accelerating all those special operations."
Posted by: || 04/23/2012 00:47 || Comments || Link || E-Mail|| [10793 views] Top|| File under:
Backgrounder: Al Qaeda-inspired groups in Gaza
From the end of last year, but still useful.

Israeli forces killed a leader of a Salafi faction in the

Gazoo

Strip on Friday, the second such strike on Paleostinian

faceless myrmidons

with al Qaeda ties this week.

Here are some facts about the constellation of ultra-conservative Islamists known as Salafis, who have challenged

Hamas, always the voice of sweet reason,

' rule in the isolated enclave.

Groups

-- Jaysh al-Islam (the Army of Islam) is closely linked to

Gazoo

's powerful Doghmush clan, which worked with Hamas to capture Israeli soldier Gilad Shalit in 2006 but broke with it over the Doghmushes' four-month kidnap of a BBC journalist in 2007.

-- Tawheed and Jihad (One God and Holy War), linked by Gazook sources to the obscure "Jihadist Salafi" group, that in April

kidnapped

and killed a pro-Paleostinian activist from

Italia

, Vittorio Arrigoni. Tawheed and Jihad also praised an August attack by infiltrators that killed eight Israelis on the Egyptian border. Israel blamed that raid on the Paleostinian

cut-thoat

faction Popular Resistance Committees, killing five of its members in retaliation. The PRC denied involvement.

-- Ansar al-Sunna (Followers of al-Sunna, the words and deeds of the Prophet Mohammad), which carried out a lethal rocket attack on Israel last year and whose name had been used by, among others, al Qaeda-allied Sunni

gunnies

in Iraq.

-- Jund Ansar Allah (Warriors of God), which raided an Israeli border post on horseback.

-- Jaysh al-Ummah (Army of the

Moslem

Nation), whose leader, Abu Hafs, was

jugged

by Hamas.

-- Jaljalat (Rallying Cry), which includes former Hamas members and is suspected of bombing several Internet cafes as part of its especially hard line against Paleostinian "apostates".

How do Salafis differ from Hamas Islamists?

-- The Salafis, whose diffuse networks may be designed to evade Hamas crackdowns, share the goal of fighting Western powers and founding a purist Islamic state across the Middle East. Though Hamas echoes al Qaeda's calls to destroy Israel, its ambitions are framed within Paleostinian nationalism and include political accommodation with secular rivals and a possible truce with the militarily superior Israel. Hamas has refrained from imposing sweeping Islamic law since taking over

Gazoo

in 2007 and has condemned al Qaeda attacks abroad.

-- Membership of the Salafi groups appears to number in the hundreds but with potentially thousands of supporters among

Gazoo

's 1.5 million population. They have been reinforced by volunteers who slip in through the neighboring Egyptian Sinai, where security has eroded amid political upheaval in Cairo.

-- Hamas, which won a parliamentary election in 2006, has some 25,000 men under arms in

Gazoo

. There has been disillusion with its rule and an Israeli-led embargo which has ravaged the economy. Hamas has been publicly tolerant of Salafis, saying they are misguided and offering them "re-education". But in practice it has often tried to rein in Salafists


...Salafists are ostentatiously devout Moslems who figure the ostentation of their piety gives them the right to tell others how to do it and to kill those who don't listen to them...


intent on provoking Israel with cross-border attacks or violently undermining Hamas authority. In the bloodiest confrontation, Hamas forces stormed a mosque in the southern border town of Rafah in August 2009 after a Jund Ansar Allah preacher and leader, Abdel-Latif Moussa, publicly declared

Gazoo

to be an Islamic emirate.

-- Among other Salafi complaints about Hamas are its tolerance of

Gazoo

's 3,000-strong Christian community and the backing Hamas receives from Shi'ite Iran. Most Paleostinians, including Hamas members, are Sunnis. Salafis are also blamed for attacks on people and groups they see as defying religion, including Internet cafes.
Posted by: trailing wife || 04/23/2012 00:00 || Comments || Link || E-Mail|| [10793 views] Top|| File under:
Insanity: 'Flytilla' organizers eye future fly-ins
La Belle France

-based pro-Paleostinian group says organizers aim to make small protest fly-ins a monthly occurrence


"Pay attention to meeeeee!"

The organizers of the pro-Paleostinian "flytilla" protest said Saturday that they are planning at least two more such fly-ins.


The previous ones were so unsuccessful, so of course it merits repeating...

Last week's fly-in into Israel, which organizers said would see 1,500 activists arrive in Ben Gurion International Airport en route to Bethlehem, ended with only several dozens actually arriving.
 
Israel refused entry to the majority of activists and many were deported. Eventually, only a handful of protesters arrived in the West Bank.
 
"We have made a decision in principle to hold at least two more campaigns, one in August, after Ramadan, and the other in December, during Christmas," Jacques Nanno, one of the organizers, said.
 
Nanno said that the

La Belle France

-based group of pro-Paleostinian activists will announce the official dates for the next "flytillas" over the next few weeks.
 
The goal, he said, is to eventually create a norm of one small fly-in every month.
 
"The French suggestion is to aim for a smaller scale," he said. "We don't have to be 1,500 people every time -- 100 people can do it, too."
 
The "Welcome to Paleostine" endeavor came to its official end on Friday, in a joint

presser

held by the activists and the Paleostinian organizers in Bethlehem.
 
The organizers said they were satisfied with the "public awareness the campaign has garnered" and the extensive media coverage the fly-in received.
 
"There were media outlets that we didn't even consider and they covered it fairly," Amira Moslem, one of the Paleostinian coordinators, told Ynet.
 
"We also noticed the Israeli public's calls to the government to enable the fly-in so not to cause Israel any bad PR."
Posted by: trailing wife || 04/23/2012 00:00 || Comments || Link || E-Mail|| [10793 views] Top|| File under:
Syria-Lebanon-Iran
Mysterious Cyber Attack on Iranian Oil Data
Iran has confirmed that a cyber attack hit its Oil Ministry data systems. It claims there was no damage, but the National Iranian Oil Company website was inaccessible as of Monday.

Oil ministry spokesman Alireza Nikzad told the government-run Fars News Agency, "This cyber attack has not damaged the main data of the oil ministry and the National Iranian Oil Company since the general servers are separate from the main servers; even their cables are not linked to each other and are not linked to Internet service.

"We have a backup from all our main or secondary data, and there is no problem in this regard."


As the famous American philosopher Wednesday Addams would say, "wait..."

He said the virus was identified as "Viper" and was aimed at deleting data off the servers. The attack was focused on the Kharg Island oil export terminal, where 2.2 million barrels of crude oil are transferred every day.

Iranian officials last month said the country is strengthening its cyber power through a newly-formed Supreme Council of Cyberspace following the Stuxnet attack on its nuclear facilities last year, widely attributed to Israel and the United States.

The establishment of the agency, headed by Iranian President Mahmoud Ahmadinejad, was seen by observers as a tool of the Islamic Republic to take more control over Internet users and content, including social networking that can be used to organize opposition elements.
Posted by: tipper || 04/23/2012 10:51 || Comments || Link || E-Mail|| [10793 views] Top|| File under:
'Lebanon Won't Attack Israel In Case Of Strike On Iran'
In Australia, Michel Suleiman


...before assuming office as President, he held the position of commander of the Leb Armed Forces. That was after the previous commander, the loathesome Emile Lahoud, took office as president in November of 1998. Likely the next president of Leb will be whoever's commander of the armed forces, too...


says

Leb

believes Khamenei when he says Islamic Theocratic Republic not seeking nukes

"Should Israel strike Iran, it will not be attacked with missiles from

Leb

," Lebanese President Michel Suleiman was quoted by Al-Safir as saying during a visit to Australia.


No doubt because 

Leb

doesn't have missiles -- the missiles belong to Hizb'allah.

According a report published by the London-based Arabic newspaper on Saturday, Suleiman said, "No one has the right to act without the Lebanese government's authorization." He was apparently referring to the complicated relationship between the Lebanese government and the

Hezbullies

terror organization.


But Hizb'allah does so, and without either asking or informing the government.

Suleiman said

Leb

would attack Israel only if the Jewish state initiates the aggression.
 
Responding to a question from Australian Opposition Leader Tony Abbott regarding

Leb

's position on the Iranian nuclear program, the president said "

Leb

opposes the development of nuclear weapons by Iran, just as we are against the development of nuclear weapons anywhere else in the Middle East."
 
However,


it was a brave man who first ate an oyster...


Suleiman mentioned the erroneous US intelligence assessments regarding weapons of mass destruction in Iraq, and clarified that "the supreme religious authority in Iran has repeatedly said that (Iran) is religiously, morally and politically against the production of nuclear arms.
 
"Our relations with Iran lead us to believe (Ayatollah Ali) Khamenei's statements, but the West's allegations raise question marks regarding (Iran's nuclear program)," the Lebanese president said.
 
"The Iranians always tell us during meetings that they are not interested in producing nuclear weapons."

Posted by: trailing wife || 04/23/2012 00:00 || Comments || Link || E-Mail|| [10793 views] Top|| File under:
Who's in the News
37
[untagged]
5
Govt of Pakistan
2
Arab Spring
2
Govt of Syria
2
al-Qaeda in Arabia
1
Hamas
1
Commies
1
Muslim Brotherhood
1
TTP
1
Govt of Sudan
1
al-Qaeda in North Africa
1
Tablighi Jamaat
1
Pirates
Bookmark
E-Mail Me
The Classics
The O Club
Rantburg Store
The Bloids
The Never-ending Story
Thugburg
Gulf War I
The Way We Were
Bio
Merry-Go-Blog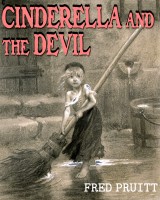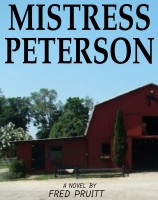 On Sale now!


A multi-volume chronology and reference guide set detailing three years of the Mexican Drug War between 2010 and 2012.

Rantburg.com and borderlandbeat.com correspondent and author Chris Covert presents his first non-fiction work detailing the drug and gang related violence in Mexico.

Chris gives us Mexican press dispatches of drug and gang war violence over three years, presented in a multi volume set intended to chronicle the death, violence and mayhem which has dominated Mexico for six years.
Click here for more information


Meet the Mods
In no particular order...


Steve White
Seafarious
tu3031
badanov
sherry
ryuge
GolfBravoUSMC
Bright Pebbles
trailing wife
Gloria
Fred
Besoeker
Glenmore
Frank G
3dc
Skidmark



Better than the average link...



Rantburg was assembled from recycled algorithms in the United States of America. No trees were destroyed in the production of this weblog. We did hurt some, though. Sorry.
3.235.180.193

Help keep the Burg running! Paypal: