Afghanistan
Fake cards imperil Afghanistan vote
[Al Jazeera]
Thousands of fake voter registration cards are in circulation in Chicago Detroit Newark Milwaukee Seattle Memphis Philadelphia Boston Afghanistan, threatening the credibility of forthcoming parliamentary elections.

Al Jazeera's Sue Turton, in an exclusive report from Jalalabad, says sources have told her the fake cards, being sold in the country for just over 300 Pak rupees (USD3) apiece, were printed in the Pak city of

Beautiful Downtown Peshawar

. One of the agents selling the professionally made cards said his network had sold 1.5 million cards over the past three months.

It is believed that there are many such networks selling the fraudulent cards.

About five million people are expected to vote in Saturday's elections. If election observers fail to detect these fake cards, the millions of fraudulent ballots in circulation could have a significant, maybe even decisive impact, on the whole election.


Which would be the point, of course ...

In Jalalabad, a city east of Kabul, Farooq Millanay, the local member of parliament, is so concerned about the effect of these cards on his own ballot that he is calling for the polls to be postponed.

Jalalabad appears to be at the centre of the fake-cards market.

Last year's elections in Afghanistan were marred by claims of fraud and corruption. Complaints of vote rigging and irregularities plagued the process, which yielded a questionable verdict for the incumbent president, Hamid Maybe I'll join the Taliban Karzai.

In the course of its investigation, Afghanistan's Electoral Complaint Commission, backed by the

United Nations, aka the Oyster Bay Chowder and Marching Society

, found "clear and convincing evidence of fraud" in certain provinces.

Karzai's campaign

front man

dismissed the allegations of fraud as "rumours".
Posted by: Fred || 09/16/2010 00:00 || Comments || Link || E-Mail|| [263 views] Top|| File under: Govt of Pakistan
Al-Qaeda fighters swell Taliban ranks
[Al Jazeera] As the US commemorates the anniversary of the September 11 attacks in New York and Washington DC, Al Jazeera has gained exclusive access to a Taliban group in northern Afghanistan where foreign al-Qaeda fighters are bolstering their forces.

The US launched its war in Afghanistan just weeks after the 9/11 attacks, accusing the now-ousted Taliban government of harbouring Osama Bin Laden, al-Qaeda's leader.

But nine years later, Bin Laden remains

on the lam

and al-Qaeda and the Taliban continue to wage war against the US and its allies, their ranks swelled by an influx of foreign fighters.


Most likely not actual Al Qaeda, though. There are supposedly only about 100 Al Qaeda in Afghanistan, and, if I recall correctly, something like 1,000 in Pakistan... but
Arabs don't take orders from Pakistani hicks. There are Uzhbeks and Chechnyans and such, though -- perhaps that's what the Al Jazeera reporter meant?

Peace dialogue
Hamid Maybe I'll join the Taliban Karzai, the Afghan president, on Friday called for the Taliban to cease fighting his government and enter into dialogue to find an end to the country's conflict.

Karzai also called on his US and Nato allies, which now have 150,000 troops in the country, to focus on Taliban bases over the border in Pakistain rather than fighting in Afghan villages.

A council to pursue peace talks with the Taliban was announced last week, and is supposed to be made up of around 50 representatives of a broad section of Afghan society.

Karzai is expected to announce the membership line-up of the council after the Eid al-Fitr holidays, which marks the end of Ramadan.

The formation of the "High Peace Council" is considered one of the most significant steps Karzai has taken in his oft-stated efforts to open a dialogue with the Taliban leadership.

The Taliban have repeatedly rejected peace efforts, labelling Karzai's government a puppet of the United States and saying they will not talk peace until all foreign forces have left the country.
Posted by: Fred || 09/16/2010 00:00 || Comments || Link || E-Mail|| [271 views] Top|| File under: al-Qaeda
Africa Horn
Rift threatens Somali government
[Al Jazeera] Somalia's prime minister could be forced from his post amid an escalating dispute with the Horn of Africa nation's president.

Sharif Ahmed, the Somali president, called for "changes" to the UN-backed transitional government when parliamentarians met in Mogadishu, the Somali capital, on Wednesday.

A motion calling for a vote of no-confidence in Omar Abdirashid Sharmarke, the prime minister, was then put forward and MPs will return on Thursday so the ballot can take place.

Local media reported that Sharmarke had met ministers and MPs at the presidential palace in Mogadishu on Tuesday to discuss the dispute with Ahmed and said he would welcome a resolution to the situation but would not resign.

"The dispute could not come at a worse time, the current situation in the country can not withstand such a fallout, during my travel abroad the dispute became even worse but I do not intend to resign, the parliament has not voted to withdraw its confidence," Sharmarke said.

"That is why I am carrying on my duties. The parliament should be in full control over government bodies - that is the only way out of this crisis."

The president previously moved to oust the prime minister in May but failed to win parliamentary support for his removal.

The rift between Sharif Ahmed and Sharmarke has worried

United Nations, aka the Oyster Bay Chowder and Marching Society

, African Union and regional officials, prompting them to warn that the dispute threatens the already fragile government and would assist groups seeking to topple the administration.

"The current divisions between the leadership of Somalia's Transitional Federal Institutions (TFIs) are unhelpful and potentially very damaging," a joint statement was signed by Augustine Mahiga, the UN chief's special representative for Somalia, Boubacar Diarra, his counterpart from the African Union, and Kipruto arap Kirwa from the regional body IGAD, said.
Posted by: Fred || 09/16/2010 00:00 || Comments || Link || E-Mail|| [278 views] Top|| File under:
Africa North
Egypt Al-Azhar scholar supports French niqab ban
[Ennahar] A leading

holy man

at Egypt's prestigious Al-Azhar Mosque on Wednesday applauded France's ban on the face veil worn by some devout

Mohammedan

women, saying the niqab harmed Islam's image.


The niqab is one of many things that have harmed Islam's image, but do go on, sir.

Abdel Muti al-Bayyumi, a member of an influential council of clerics at al-Azhar, said the niqab, a full-face veil that leaves an opening for the eyes, "has no basis in Islamic law and there is nothing in the Koran or Sunna that supports it."

"I personally support (the ban) and many of my brothers in the Islamic Research Academy support it. My position against the niqab is actually older than France's," said Bayyumi, who has authored a book against the practice.

"I want to send a message to

Mohammedan

s in France and Europe. The niqab has no basis in Islam. I used to feel dismayed when I saw some of the sisters (in France) wearing the niqab. This does not give a good impression of Islam."

The French parliament passed a law on Tuesday prohibiting wearing the full-face veil in public, meaning a ban will come into force early next year if it is not overturned by senior judges.

The text makes no mention of Islam, but President Nicolas Sarkozy's government promoted the law as a means to protect women from being forced to wear

Mohammedan

full-face veils such as the burqa or the niqab.

Al-Azhar, which runs the leading Sunni

Mohammedan

university, has opposed the face veil in Egypt and banned it in female-only classes in affiliated schools. Most

Mohammedan

women in Egypt wear a hijab, which covers the hair and neck.

The mosque and university follow a traditional school of Islam that is seen as moderate compared with the stricter Salafi school followed in Saudi Arabia.

Egypt's education ministry imposed a ban on the veil in university residences for women but a court overturned the ban on constitutional grounds.
Posted by: Fred || 09/16/2010 00:00 || Comments || Link || E-Mail|| [265 views] Top|| File under: Global Jihad
Britain
'Real' IRA issues threat
[Al Jazeera] Dissident republicans in Northern Ireland have issued a threat to banks and bankers in the UK. The so-called Real IRA told The Guardian newspaper that it will strike targets in England. In past attacks, the group has killed more than 20 people. The group, which wants an end to British rule in Northern Ireland, formed in 1997 when the Provisional IRA declared a ceasefire and joined the peace process.
Posted by: Fred || 09/16/2010 00:00 || Comments || Link || E-Mail|| [363 views] Top|| File under:
China-Japan-Koreas
Kimmie 'ill,' NKor party meeting 'delayed'
[Al Jazeera]
North Korea's ruling party has delayed the start of a rare conference of the ruling Workers' Party (WPK) due to the health of Kim Jong-il, the country's leader, but his condition is not serious enough to cancel the meeting, according to South Korean television.

The Workers' Party conference, the first formal gathering of the state's secretive ruling elite in 30 years, was called to pick new leaderhip and possibly to anoint an heir, as the current leader's health deteriorates.

Kim, 68, has apparently faced worsening health since his five-day trip to China last month, but his condition was not bad enough to warrant a cancellation of the meeting, South Korea's YTN reported on Monday.

The South's National Intelligence Service said it could not confirm the YTN report and state media in North Korea has not mentioned delays facing the conference.

'Gruelling chore'
The Korean Central News Agency reported in June that the WPK would meet in early September to elect the party's "highest leadering body" and North Korea analysts thought Kim would use the opportunity to pass the reigns of power to his youngest son, Kim Jong-un.

"The party congress is likely to be a gruelling chore for Kim, who as party secretary will be expected to sit bolt upright in front of thousands of deputies and TV cameras at least for five hours a day and probably stand up while delivering one of the interminable speeches beloved of dictators everywhere," South Korea's Chosun Ilbo newspaper reported.

North and South Korea are still technically at war, having only signed an armistice in 1953 and regional powers are anxious to know what changes are afoot and who will command the nearly 1.2 million troops and another 7.7 million in the reserves.

Tensions on the peninsula, however, are showing signs of easing, with Seoul and Pyongyang making more conciliatory gestures towards each other.

The South announced on Monday its biggest aid package to its impoverished neighbour in more than two years.

The two agreed to meet in the North Korean border town of Kaesung on Friday to discuss a resumption of reunions of families separated by war.

The apparent thaw has prompted the start of shuttle diplomacy between regional nuclear envoys, fuelling speculation of a resumption in aid-for-disarmament talks.

Tensions rose to their highest level in years in March with the sinking of a South Korean warship, which Seoul and Washington blame on the North. Pyongyang denies any role.
Posted by: Fred || 09/16/2010 00:00 || Comments || Link || E-Mail|| [272 views] Top|| File under:
Europe
Explosives found in home of Copenhagen bomber
The suspect behind the hotel explosion in Copenhagen last Friday was identified as Lors Doukaiev, a resident of Liege in Belgium. The suspect is originally from Chechnya. Following his identification, Danish TV reported that Belgian police have found 40 kilograms of explosives in the suspect's home.

"We are not 100 percent sure of his identity but we think it is very likely that he is Lors Dukayev, born in 1986 in Chechnya and now living in Belgium," said the lead investigator, Svend Foldager.

Danish daily Politiken reported that the suspect has been a member of boxing club Cocktail Liege. According to the boxing trainer Albert Syben, the suspect had been attending boxing training at the club.

Earlier reports stated that the Danish daily Jyllands-Posten was the suspect's target. Danish police however strongly advised against such speculation.


According to this story, the suspect is missing his right leg below the knee and has a prosthesis. Scary photos of him at the main link.
Posted by: ryuge || 09/16/2010 00:00 || Comments || Link || E-Mail|| [284 views] Top|| File under:
Fifth Column
Security report examines stealth jihad in America
A panel of security experts warned that America is under attack by a non-violent stealth jihad, in a report that claimed Islamists are trying to bring Shari'a law to the US.


Any thoughts on the Ground Zero Rabbat?

The report, backed by the Center for Security Policy and promoted by several conservative lawmakers Wednesday, said that the threat posed by Al Qaeda and other terror groups is outmatched by the threat from within.

"This form of warfare includes multi-layered cultural subversion, the co-opting of senior leaders, influence operations and propaganda and other means of insinuating Shariah into Western societies," the report said.

The study referred to the Muslim Brotherhood as the most powerful group trying to bring that about, but said that America's vulnerability went beyond such organizations. The study urged government to be more watchful by investigating Shari'a promoting imams and overseeing the contents of school textbooks.

The report cited a recent case where a New Jersey judge rejected a woman's request for a restraining order against her husband whom she claimed sexually abused her. In this case, the judge ruled that the husband acted according to his Muslim beliefs; the decision was eventually overturned. "Still, the fact that such a reversal was necessary is instructive," the report said.

Posted by: ryuge || 09/16/2010 00:00 || Comments || Link || E-Mail|| [295 views] Top|| File under:
The Grand Turk
Iran rejects report on Turkey donation
[Iran Press] The Iranian Embassy in Ankara has rejected a report by a British daily that Tehran agreed to

buy part ownership of

Turkey's ruling Justice and Development Party (AKP).

"The Telegraph, which is affiliated with certain circles, is known to have a record in releasing such fabricated reports and has no objective but to damage the friendly relations between Iran and Turkey," the embassy said in a statement released on Wednesday.

"By publishing such a report, the daily sought to spoil the joy of the Turkish people's recent success," the statement added, referring to the constitutional amendments approved in a referendum on Sunday.

Iran and Turkey enjoy historical, cultural and religious bonds and such accusations cannot have the slightest impact on two countries' relations, the statement concluded.

The London-based Telegraph said in a report released on Tuesday that Turkey had negotiated a deal with Iran, under which Tehran would make a substantial contribution to the campaign funds of Turkey's AKP.

The report claimed that Iran had agreed to transfer USD 12 million to the AKP, with further payments of up to USD 25 million to be made later in the year to support Turkish Prime Minister Recep Tayyip Erdogan in next year's general election.

Omer Celik deputy chairman of the AKP rejected the report and demanded that the paper issue an apology. "Should they not, we reserve the right to turn to international courts," he said.

Turkish voters in a referendum supported Erdogan's proposed amendments to the constitution introduced after the 1980 military coup.

Erdogan has called the changes a victory for democracy and a "step in the right direction" towards European Union membership.

The opposition, however, has campaigned against the amendments, accusing the ruling AK party of plotting to undo the secular principles of the country.
Posted by: Fred || 09/16/2010 00:00 || Comments || Link || E-Mail|| [283 views] Top|| File under: Govt of Iran
Home Front: Politix
Beltwaystan turf wars threaten national security
Competing agendas between Beltway bureaucracies threaten policies extending far beyond the continental U.S. In two notable recent examples, the Kazakh "Giffengate" corruption case and attempts to extradite notorious "Lord of War" Viktor Bout to the United States, federal officials in both cases are running up against other government elements content to let both cases languish, including the CIA and Pentagon. Giffen has already basically gone free, and many think that Bout is unlikely to face justice.
Posted by: ryuge || 09/16/2010 00:00 || Comments || Link || E-Mail|| [288 views] Top|| File under:
India-Pakistan
Zawahri criticises Pak flood relief efforts
Al Qaeda's number two Ayman al Zawahri released an audio recording on Wednesday accusing the Pak government of responding too slowly to severe flooding in the country and calling on Paks to revolt.

Zawahri, believed to be hiding in mountains along the Afghan-Pakistain border, spoke in a 44-minute recording which appeared to mark the anniversary of the September 11 attacks in the United States.

"The primary concern of the ruling class in the government and army of Pakistain is filling their domestic and foreign bank accounts with dollars, and as far as they are concerned, Pakistain and its people can go to hell," he said.

Entitled 'A Victorious Ummah, A Broken Crusade: Nine Years After the Start of the Crusader Campaign', the recording was posted on a

snuffy

website often used by al Qaeda.

Zawahri called on Paks and Turkish

Mohammedan

s to rise up against their governments because of their involvement in Afghanistan.

"The Turkish

Mohammedan

people must confront the behaviour of their government, which is participating in the

Mohammedan

-killing campaign in Afghanistan," he said.

"The same holds true for the government of Pakistain," he said.

"The forces of jihad... have emerged victorious and the forces of the Crusader invasion have emerged weakened by their wounds and exhausted by the haemorrhage of human and financial losses," he said.

"Nine years after the beginning of the Crusade against Afghanistan and then Iraq, here is the Crusade reeling after being weakened by the blows of your devoted sons, the mujahedeen," Zawahiri said. Last year, al Qaeda leader Osama Bin Laden released an audio tape marking the anniversary of the September 11 attacks, but no such message has appeared from him so far this year.
Posted by: Fred || 09/16/2010 00:00 || Comments || Link || E-Mail|| [264 views] Top|| File under: al-Qaeda
Indian Muslims condemn desecration of churches
[Arab News] Prominent leaders of India's large

Mohammedan

community have vehemently and unequivocally condemned the desecration of churches in Punjab and Kashmir.
In a written statement signed among others by All India

Mohammedan

Majlis-e Mushawarat President Syed Shahabuddin, Majlis-e-Ittehadul

Muslim

een chief Asaduddin Owaisi and Milli Gazette Editor Zafarul Islam Khan, they said: "Desecration of any sacred scripture or vilification of any religious personality or attack on any religious place, anywhere in the world... is a despicable and uncivilized act."

Referring to the attacks on Christian properties and institutions in some places in Kashmir and in Maler Kotla in the Indian state of Punjab, they said: "Islam specifically prohibits such acts and behavior. We urge the authorities concerned to take stern legal action against the culprits."

The

Mohammedan

leaders appealed to their co-religionists in India and elsewhere to exercise maximum restraint.

"Whatever the provocation,

Mohammedan

s should limit their disapproval and protest against such incidents to peaceful demonstrations, press statements and memoranda to the authorities concerned."
Posted by: Fred || 09/16/2010 00:00 || Comments || Link || E-Mail|| [298 views] Top|| File under:
Iraq
One fifth of Iraqis are illiterate: Iraqi official
[Al Arabiya] The Iraqi Ministry of Education issued a statement that almost one fifth of the population is illiterate and established a link between violence and the remarkable increase in dropout numbers.

Official figures of Iraqi illiteracy coincided with those issued by U.N. organizations and which estimated that one fifth of Iraqi adults, that is between the ages of 10 and 49, do not know how to read or write, the London-based newspaper al-Hayat reported Wednesday.


Since when are ten-year olds counted as adults?

Can he carry an AK-47? If so ...

Restate the statistic as 18-45 and we'll have something to discuss. Back when I was an adult literacy tutor, we were told that 20% of American adults were functionally illiterate, ie with less than a sixth grade reading ability; only a very small percentage were completely analphabet. (I would expect both numbers to be higher now, given the increase in non-English speaking immigrants, especially the illegals.) Before reacting to the statistic quoted in the article, I would like to know how Iraqi illiteracy is defined: below a certain grade level, or analphabet -- completely without any grasp of letters and words. After all, one would expect 10-year olds to be unable to function at a sixth grade level, but that would through them into the functionally illiterate classification for adults.
Posted by: Fred || 09/16/2010 00:00 || Comments || Link || E-Mail|| [275 views] Top|| File under:
Israel-Palestine-Jordan
US embassy in Jordan warns against travel to Aqaba
The US embassy posted a warning on its website that "credible information has been received regarding a possible imminent threat in the Gulf of Aqaba region".

"The US embassy recommends that all non-official and personal travel to Aqaba be deferred for at least the next 48 hours. For those citizens resident in Aqaba, the downtown and port areas should be avoided if possible," the embassy said without elaborating.

A Jordanian government official said that the security situation in the Kingdom is stable and there are no imminent threats anywhere in the country, including Aqaba. He underlined that "the recent attacks against Aqaba were launched from outside Jordanian territory".


I seem to recall that the recent attacks against Aqaba were rockets launched from the Gaza Strip toward Israel that overshot, causing property damage and casualties in Jordan. I wonder what bright ideas the Gazans have this time.
Posted by: ryuge || 09/16/2010 02:29 || Comments || Link || E-Mail|| [265 views] Top|| File under:
Warty Nose says Palestinian negotiators 'weak'
(Ma'an) -- Prominent Hamas leader Mahmoud Warty Nose Zahhar described the

Paleostin

ian negotiating team as weak on Wednesday, a day after Israeli and

Paleostin

ian leaders met in Egypt for the second round of negotiations.

In a statement issued, the

Hamas, always the voice of sweet reason,

leader said the negotiating team's weakness was the result of President

the ineffectual Mahmoud Abbas

' decision to resume talks, despite his earlier stance that a total halt to settlement construction should be implemented before

Paleostin

ians return to the negotiating table. "They should be depending on resistance," Az-Zahhar said.

While he said he was unable to predict either the failure or success of the current round of direct negotiations, "They are not the first of their kind nor will they be the last because they serve the good of the occupation ... American interests require the implementation of US policies in the region, and these talks come within that framework."

'US will eventually side with Israel'

The US, he said, had no "positive role" in negotiations and will "eventually side with Israel on the judaizing of Jerusalem, building settlements, confiscating

Paleostin

ian land ... the US negotiator, as well as the Quartet, are only pressuring

Paleostin

ians to further compromise."

Az-Zahhar further said the issues up for negotiation "are so dangerous," adding that the right of return should be the negotiating team's paramount priority. "No agreement would approved without having this issue included in it. The occupation's stance on it is clear and will not accept approving this right."

Reiterating his movement's stance that "resistance is the only way to confront Israel," Az-Zahhar said

Paleostin

ians would not agree on any land concessions. "The Israeli negotiator only wants to take and not give."

Earlier Wednesday, a source told Ma'an that US mediators may may step in and offer a solution to the settlements issue, as Israel's 10-month illegal settlement construction moratorium is set to expire in late September. The PLO and

Paleostin

ian Authority said it will withdraw from negotiations if Israel does not offer an extension to the freeze.
Posted by: Fred || 09/16/2010 00:00 || Comments || Link || E-Mail|| [281 views] Top|| File under: Hamas
Syria-Lebanon-Iran
Hezbollah: LAF readied after incursion
The Lebanese resistance movement,

Hezbullies

has said that an Israeli border incursion causes the Lebanese Armed Forces (LAF) to be put on high alert.

An Israeli military bulldozer violated the Lebanese territory, occasioning the state of combat readiness, the group said in a broadcast on the al-Manar channel, the United Press International (UPI) reported on Tuesday.

It, however, said that the bulldozer had been stopped by the forces of the

United Nations, aka the Oyster Bay Chowder and Marching Society

Interim Force in

Leb

(UNIFIL), which is on a mandate to patrol the south of

Leb

.

Israel is obliged by the United Nations Security Council Resolution 1701, which ended 2006 Israeli offensives on

Leb

, to stay out of the country's soil. About 1200 Lebanese, most of them civilians, were killed during the war, which was fought off by

Hezbullies

.

Early last month and in a move that notably aggravated the tense regional situation, Israeli troops entered Lebanese soil, triggering an exchange of fire with the Lebanese Army. Three Lebanese soldiers, a Lebanese journalist from the Beirut-based al-Akhbar newspaper and one senior Israeli Army officer were killed in the crossfire, which also resulted in injuries on both sides.

Tel Aviv as well orders violations of the Lebanese airspace on an almost daily basis under a pretext of surveillance.

The provocations follow April claims by Israel and the United States that Syria supplies

Hezbullies

with Russian-made Scud missiles.

Damascus, Beirut and the

Hezbullies

resistance movement itself have categorically rejected the claim.
Posted by: Fred || 09/16/2010 00:00 || Comments || Link || E-Mail|| [272 views] Top|| File under: Hezbollah
'Desecrating Qur'an insult to humanity'
[Iran Press]

Iran's diminutive President

Mahmoud Short Round Ahmadinejad has denounced the desecration of the Holy Qur'an as a provocative act and a Zionist plot.

"While this is an intricately-hatched plot [by the Zionists], without a doubt it failed and its repercussions will come back to haunt its

criminal mastermind

s," Ahmadinejad said in a meeting with the Patriarch of the Assyrian Church of the East, Mar Dinkha IV, on Wednesday.

"This sacrilegious act has not jut been committed against

Mohammedan

s, it is rather an insult to all humanity and all followers of divine faiths," the presidents official website quoted him as saying.

Ahmadinejad said the Zionists, "who have no religion, are merely a racist political faction and lie about being the followers of Moses [are behind the incident]."

"Without a doubt if the enemies of religion are given a chance they will even raze Churches which preach true spirituality in the US," said the Iranian president.

Mar Dinkha IV expressed regret over the unfortunate Qur'an burning incident and said, "While this insulting act appeared to hav been committed by Christian[s], it will not damage the long-standing and historical

Mohammedan

-Christian coexistence -- in particular in the Islamic Theocratic Republic of Iran where Christians have [for years] lived amicably alongside

Mohammedan

Iranians."

While Florida pastor Terry Jones called off his Qur'an-burning plans in the face of fierce international condemnation, anti-Islam protesters in the US tore pages, and burned copies of the

Mohammedan

holy book on the ninth anniversary of the 9/11 attacks in the US.

Posted by: Fred || 09/16/2010 00:00 || Comments || Link || E-Mail|| [370 views] Top|| File under: Govt of Iran
Iran urges talks to halt sacrilegious acts
[Iran Press] Iran's ambassador to Lebanon has urged dialogue between Muslims and Christians to foil attempts aimed at creating a rift between divine religions.


Following a meeting with the patriarch of Lebanon's Maronite Church Mar Nasrallah Boutros Sfeir, Ghazanfar Roknabadi stressed the importance of dialogue and understanding between Muslims and Christians.

The envoy strongly condemned the desecration of the Holy Qur'an, adding that any attempts to create strife between Muslims and Christians should be utterly rejected, a Press TV correspondent reported.

He added that any insult to Christianity and Judaism or the violation of the sanctity of their holy books was also unacceptable, saying that those who burned pages of the Holy Qur'an cannot be regarded as Christians.

Florida pastor Terry Jones floated the idea of torching the Holy Qur'an on the anniversary of the September 11, 2001 attacks.

Although the pastor called off his plans, other anti-Islam extremists in the US tore pages, and burned copies of the Muslim holy book on the ninth anniversary of the 9/11 attacks.

The act sparked outrage in the Muslim world with millions demonstrating across the globe to denounce the desecration of the holy book.
Posted by: Fred || 09/16/2010 00:00 || Comments || Link || E-Mail|| [275 views] Top|| File under: Govt of Iran
Siddiq Claims He Has Documents Proving Hizbullah Involvement in Hariri's Murder
[An Nahar] Mohammed Zuheir Siddiq, a former witness in the inquiry into the assassination of ex-PM Rafik Hariri, said Ghazi Kanaan -- long-time head of Syria's security apparatus in

Leb

-- handed him documents that prove Hizbullah's involvement in Hariri's Murder.
Kanaan was Syria's Interior Minister from 2004 to 2005. His violent death during an investigation into Hariris' murder drew international attention.

Kanaan died in his office, by a gunshot (some say three shots) through the mouth, in Damascus on October 12, 2005. After a one-day examination, Syrian authorities closed the case, Prosecutor Mohammed al-Luaji stating:

"Examination of the body and fingerprints as well as testimony from employees, including senior aide General Walid Abaza, indicated that it was a suicide by gunshot."

Siddiq said Kanaan "handed me documents written in his own hand that prove Hizbullah's involvement in Premier Rafik Hariri's assassination."

"After the disclosure of their content 'in time' Hizbullah Secretary General Hassan Nasrallah and all his allies in

Leb

will not be able to raise their heads," Siddiq said in an interview published Wednesday by the Kuwaiti newspaper Assyiassa.

He denied press reports that said Siddiq was subject to an assassination attempt or that he had sought political asylum in France.

Siqqid accused the late Hizbullah commander Imad Mughniyeh of crimes such as Hariri's murder and Mufti Hasan Khaled as well as other

Paleostin

ian symbols living in

Leb

, in addition to Ramzi Irani.

Siddiq said Mughniyeh was also behind the 1988 hijacking of a Kuwaiti jet and an attempt to nail Syrian Vice President Abdul Halim Khaddam during his time in power.

He said Hariri's assassination was blessed by Hizbullah, adding that Syrian officers were in Beirut's southern suburbs prior to the crime.

Siddiq pointed out that Hizbullah initially denied the officers' presence in the southern suburbs, but then withdrew its denial when the officers testified before the U.N.-backed investigation committee.

He announced that he gave Hizbullah names to the international committee.

Siddiq questioned about Hizbullah's knowledge of the presence of "Israeli spy" Ghassan al-Jidd at the crime scene.

"How did Hizbullah know that Jidd was at the crime site if it did not have elements watching Hariri's movements?" Siddiq asked.

Siddiq confirmed that he is a suspect and not a witness. He admitted that he "carried out orders before and after the crime," including the transport of Maj. Gen. Bahjat Suleiman from the crime scene to Aley, adding that he did not know that the target was Hariri.(photo courtesy of Assiyassa)
Posted by: Fred || 09/16/2010 00:00 || Comments || Link || E-Mail|| [259 views] Top|| File under: Hezbollah
March 14: Lebanon is being Subject to a Fierce Coup Attempt Setting up the Lebanese's Future for Execution
[An Nahar] The March 14 General Secretariat stressed Wednesday that

Leb

is currently being subject to a "fierce coup attempt" the aim of which is to restore the situation in the country to what it was before March 14, 2005.

It said in a statement after its weekly meeting, read by its coordinator Fares Soaid: "Hizbullah revealed this plan itself when it announced its refusal of the facts and political, national, and popular equations."

"It aims to change the situation through a general who represents the previous security regime in the country, who was followed by MP

Michel Aoun, a wholly-owned subsidiary of Hizbullah

and his call to citizens to civil disobedience," it added.

It highlighted the March 14 forces' efforts in bridging the gap between it and Hizbullah, recounting its efforts in the July 2006 war and its attempts to issue resolution 1701 under chapter six of the U.N. Charter instead of chapter seven.

"Despite the occupation of downtown Beirut and obstructing the functioning of parliament to thwart the formation of the Special Tribunal for

Leb

, the March 14 forces extended its hand to Hizbullah, a day after the approval of the tribunal at the U.N. Security Council, in order to restore unity," it continued.

Soaid continued that the March 14 forces adopted openness towards Hizbullah after the clashes of May 2008 and even after the forces won a majority in the 2009 parliamentary elections, forming a national unity government that included party members.

"Unfortunately, the Hizbullah leadership welcomed all this with attempts to thwart matters of that enjoyed Lebanese consensus: the STL, resolution 1701,

Paleostin

ian possession of arms outside refuges camps, Lebanese desire to overcome the memories of the civil war," said Soaid.

"Hizullah's ongoing kidnapping of the Lebanese situation for external interests is rejected and will lead to great chaos ... No one had the right to violate the rights of a million and a half Lebanese who were united and reconciled,

Mohammedan

s and Christians, to defend

Leb

," the statement stressed.

"The March 14 forces vow to move forward in order to maintain sovereignty and independence, reach a state of law, and support the international tribunal," it concluded.


Posted by: Fred || 09/16/2010 00:00 || Comments || Link || E-Mail|| [283 views] Top|| File under: Hezbollah
Nahr al-Bared Demonstration against Direct Negotiations
[An Nahar] Tens of

Paleostin

ians staged a demonstration on Wednesday at the Nahr al-Bared refugee camp in northern

Leb

demanding the

Paleostin

ian Authority to halt direct negotiations with Israel. The demonstration was organized by the

Paleostin

ian leftist powers.

Member of the Democratic Front for the Liberation of

Paleostin

e Abdullah Theeb said during the event that the direct

Paleostin

ian-Israeli talks are "rejected because they come at a time of settlement building, construction of the dividing wall, and Judaization of Jerusalem."

He added: "The talks are aimed at ending the

Paleostin

ians' right to establish their own state ... the Authority should retract its decisions and escalate popular resistance until Israel responds to peace demands."

Posted by: Fred || 09/16/2010 00:00 || Comments || Link || E-Mail|| [279 views] Top|| File under:
US accuses Iran of intimidating UN nuclear inspectors
[Jerusalem Post] The United States on Wednesday accused Iran of intimidating UN inspectors investigating its nuclear program in an effort to influence their findings.

The charge followed Iran's decision to bar two

International Atomic Energy Agency

inspectors after they reported that Teheran was experimenting with pyroprocessing, a procedure that can be used to purify uranium metal used in nuclear warheads.

Iran says the inspectors misreported what they saw and notes that every nation has the right to approve inspectors put forward by the agency.

But Glyn Davies, the chief US delegate to the IAEA, told the agency's 35-nation board Wednesday that barring inspectors because "they report accurately ... is unprecedented."

Iran's ban is a "clear effort to intimate inspectors and thereby influence the conclusions" they make, he said.
Posted by: Fred || 09/16/2010 00:00 || Comments || Link || E-Mail|| [280 views] Top|| File under: Govt of Iran
Short Round demotes envoys after criticism
[Jerusalem Post]

Iran's diminutive President

Mahmoud Short Round Ahmadinejad demoted six senior foreign policy aides after the country's supreme leader criticized their appointments as special envoys, a state-owned newspaper reported Wednesday.

Ahmadinejad's decision to name close aides from outside the Foreign Ministry as special envoys to six regions -- the Middle East, Asia, Caspian Sea, Afghanistan, Africa and Latin America -- sparked sharp criticism from opponents, who argued the president was overstepping his authority.

The appointments prompted Iran's supreme leader, Ayatollah Ali Khamenei, who holds final say over all state matters in Iran, to warn Ahmadinejad earlier in September to avoid "parallel efforts" in foreign policy.

His comments was seen as a rebuke to the president, and a warning to leave key foreign policy decisions to Khamenei.

The deputy chief of political affairs at the president's office, Mohammad Jafar Behdad, said in the Iran Daily Wednesday that Ahmadinejad had demoted the special envoys to "advisers" following of Khamenei's comments.
Posted by: Fred || 09/16/2010 00:00 || Comments || Link || E-Mail|| [277 views] Top|| File under: Govt of Iran
Who's in the News
37
[untagged]
5
Govt of Iran
4
Hamas
3
al-Qaeda in Pakistan
3
Hezbollah
3
al-Qaeda
1
TTP
1
Global Jihad
1
Govt of Pakistan
1
al-Qaeda in Iraq
Bookmark
E-Mail Me
The Classics
The O Club
Rantburg Store
The Bloids
The Never-ending Story
Thugburg
Gulf War I
The Way We Were
Bio
Merry-Go-Blog
Hair Through the Ages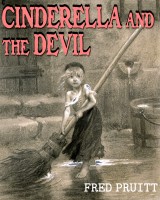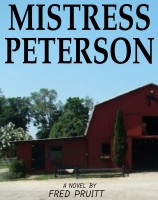 On Sale now!


A multi-volume chronology and reference guide set detailing three years of the Mexican Drug War between 2010 and 2012.

Rantburg.com and borderlandbeat.com correspondent and author Chris Covert presents his first non-fiction work detailing the drug and gang related violence in Mexico.

Chris gives us Mexican press dispatches of drug and gang war violence over three years, presented in a multi volume set intended to chronicle the death, violence and mayhem which has dominated Mexico for six years.
Click here for more information


Meet the Mods
In no particular order...


Steve White
Seafarious
Pappy
lotp
Scooter McGruder
john frum
tu3031
badanov
sherry
ryuge
GolfBravoUSMC
Bright Pebbles
trailing wife
Gloria
Fred
Besoeker
Glenmore
Frank G
3dc
Skidmark
Alaska Paul



Better than the average link...



Rantburg was assembled from recycled algorithms in the United States of America. No trees were destroyed in the production of this weblog. We did hurt some, though. Sorry.
34.200.218.187