Africa Horn
Ethiopia admits reconnaissance missions in Somalia
[Mail and Globe] Ethiopia has undertaken military reconnaissance operations in violence-racked nearby Somalia, but is not planning to redeploy, a government spokesperson said on Thursday.

"We have no plans to go back to Somalia ... [but] there are reconnaissance missions," Information Minister Bereket Simon told reporters.

Ethiopian troops rolled into Somalia in late 2006 to buttress an embattled transitional government against radical Islamist insurgents. But it has repeatedly rejected accusations from local Somalis that it crossed back into the country last month in the wake of renewed fighting that has killed more than 200 people in one month.

"We haven't entered Somalia. But when there is a threat you can send scouts, and reconnaissance missions. That is normal," Bereket said without giving details.

This is the first time the authorities in Addis Ababa acknowledge the existence of military activities in Somalia since its troops pulled out at the start of the year. Witnesses have in recent weeks reported seeing Ethiopian troops inside Somalia, mainly around Beledweyne, a regional capital located near the border.

"We stood by on our borders following closely the situation," added Bereket.
Posted by: || 06/05/2009 00:00 || Comments || Link || E-Mail|| [6461 views] Top|| File under: Islamic Courts
China-Japan-Koreas
U.S. looking at "all options" to deal with Norks: Stephens
JEJU ISLAND, South Korea, June 4 (Yonhap) -- The United States has put "all options" on the table to counter North Korea's continued provocations, the top U.S. envoy in South Korea said Thursday, hinting that Washington may pursue its own sanctions after the U.N. takes action against the communist nation for its latest nuclear test.

"In terms of the options that we are looking at, I think we're looking at all options," Ambassador Kathleen Stephens said in a forum here with South Korean journalists.


Except propaganda aimed at the North. And financial sanctions. And trying to peel off a wayward general. And missile defense. And arming Japan and the SKors with nukes. Other than that ...
Posted by: Steve White || 06/05/2009 00:00 || Comments || Link || E-Mail|| [6469 views] Top|| File under:
Norks Remain Silent on Trial of U.S. Journalists
Much of the world has been waiting with anticipation for the result of North Korea's trial of two American women. The scheduled time of the trial has long passed, but North Korea is remaining silent.


Which is rather uncharacteristic of them ...

North Korea's official Korean Central News Agency issued a one-line bulletin around mid-day local time, announcing it would start the trial of two American women within hours. But that was the last thing heard out of Pyongyang. The scheduled 3:00 p.m. local start time of the trial came and went, and by late in the evening the North was still maintaining silence about the outcome.

Laura Ling and Euna Lee, both video journalists with San Francisco-based Current TV, were detained by North Korean authorities in March. Pyongyang says they illegally crossed the North Korean border from China and engaged in what it calls "hostile acts." Their employer says they were gathering footage for a documentary about North Korean human-rights abuses.

Professor Yang Moo-jin, of Seoul's Kyungnam University Graduate School of North Korean Studies, says he feels confident the trial took place as scheduled. He says North Korea acted with unusual transparency by disclosing the timing of the trial well in advance. He says he is not sure why the North did not follow up with some kind of announcement about the outcome.


Because they're saving that to rattle Bambi just in advance of his meeting with the SKors next month. Cheez, I could be an analyst ...

Like most analysts, Yang believes the conviction of the two women is a near certainty, because the trial is merely a formality in a chain of political decisions which have already been made. Once they are convicted, says Yang, a U.S. special envoy will probably be required to go to North Korea in order to negotiate a political pardon. The envoy would then be allowed to return with the two women.


After a groveling apology, of course ...

Former U.S. Vice President Al Gore, a founder of Current TV, has been frequently mentioned as a possible envoy for that mission.


Does Bill Richardson not grovel well enough?

Professor Brian Myers of South Korea's Dongseo University specializes in North Korean propaganda.


There's something sure to get you tenure ...

He says the two women have value for the North Korean government as a bargaining chip in diplomacy with the United States. But he says Pyongyang is unlikely to use them internally for propaganda purposes.

"The regime likes to praise itself for protecting the nation's borders," Myers said. "It is one of the things that Kim Jong-il is always depicted as doing. And I do not think that rhetoric can be easily reconciled with the fact that two American women managed to make it across the North Korean border at all."

Myers believes the trial will probably receive only a cursory mention in North Korea's internal media.
Posted by: Steve White || 06/05/2009 00:00 || Comments || Link || E-Mail|| [6459 views] Top|| File under:
U.S., Japan Plan Tough Sanctions on Norks
Apparently 'tough' = financial sanctions for now.

A U.S. delegation headed by Deputy Secretary of State James Steinberg briefed President Lee Myung-bak and other officials on independent U.S. sanctions "with a financial focus" against North Korea, a senior Cheong Wa Dae official said on Thursday. The sanctions are expected to be an expanded version of a 2006 freeze of North Korean accounts in Banco Delta Asia in Macau.

"At the time, the sanctions were slapped on a single bank, but the new sanctions would ban transactions with any banks suspected of being involved in the trade of North Korea's weapons of mass destruction," an official said.


That would be a useful step, as long as the bans are done properly and are leak-proof.

Another government official said, "The U.S. apparently wants to take its own measures because the UN Security Council's financial sanctions are modulated by the difference in positions among member countries."


Another way of saying that the UN is useless ...

A very tactful way to underline exactly how the UNSC is useless.

Tact being the least efficient way of letting the UNSC know how useless they are ...

The U.S. Treasury has reportedly finished a legal review of its own sanctions policy against the Stalinist country. According to the International Emergency Economic Powers Act (IEEPA) enacted in 1977, the U.S. president is authorized to declare the existence of an unusual and extraordinary threat to national security, foreign policy, or economy and can then block transactions and freeze assets to deal with the threat. Iran has been subject to this law since 1979, and North Korea since 2008.

Japan is also considering financial sanctions. The Cheong Wa Dae official pointed out that Tokyo has already taken independent sanctions against the North in terms of money remittance and trade. Already after the North launched a long-range rocket in April, Japan lowered the ceiling for remittances to the North from 30 million yen to 10 million yen and is apparently considering banning them altogether. Since the North's first nuclear test in 2006, Japan has completely banned imports from the communist country.
Posted by: Steve White || 06/05/2009 00:00 || Comments || Link || E-Mail|| [6466 views] Top|| File under:
GovŽt to Žspare no effortŽ in offering abduction victims support
[Kyodo: Korea] JapanŽs top government spokesman said Thursday the government ŽŽwill spare no effortŽŽ in offering support to victims of North Korean abductions who are now in Japan, apparently indicating it intends to pay them benefits for five more years after the initial period expires next March. The Japanese government ŽŽunderstands that the abductees are steadily on the path toward self-reliance, but that they have lingering fears about their future,ŽŽ Chief Cabinet Secretary Takeo Kawamura said at a press conference. ŽŽThe government will spare no effort in offering them support.ŽŽ

Posted by: || 06/05/2009 00:00 || Comments || Link || E-Mail|| [6466 views] Top|| File under:
No accord reached in U.N. talks on N. Korea resolution
[Kyodo: Korea] Seven U.N. members continued talks Wednesday but failed to reach consensus on a resolution the Security Council plans to adopt in response to North KoreaŽs second nuclear test. Ambassadors of the five permanent council members -- the United States, Britain, France, Russia and China -- plus Japan and South Korea held their fifth round of talks based on a draft resolution Washington and Tokyo outlined earlier as the Security CouncilŽs response to North KoreaŽs May 25 nuclear test.
Posted by: || 06/05/2009 00:00 || Comments || Link || E-Mail|| [6462 views] Top|| File under:
Europe
Dutch MP, Geert Wilders, has come second in the country's elections for the European Parliament
Mr Wilders, who is facing prosecution over anti-Islamic statements, said his Freedom Party (PVV) would get four of the 25 Dutch seats in the parliament. With more than 92% of votes counted, the ruling Christian Democrats are top. Partial results released on Friday showed Mr Wilders' PVV was on course to win 16.9% of the votes in the Netherlands. The PVV currently has no seats in the European Parliament.

The partial results in the Netherlands also showed gains for two staunchly pro-EU parties - the social-liberal D66 and Green Left. Each is on course to send three MEPs to Brussels.

The anti-immigration Dutch Freedom Party MEPs will be headed by Barry Madlener and Mr Wilders will remain an MP in The Hague, Radio Netherlands reports. "We dare to talk about sensitive subjects like Islamisation and we use plain and simple words that the voter can understand," Mr Wilders has said in the past.

The controversial politician is facing prosecution in the Netherlands for making anti-Islamic statements, following a court ruling in January.
Posted by: 3dc || 06/05/2009 09:29 || Comments || Link || E-Mail|| [6465 views] Top|| File under:
Home Front: Politix
Intel firestorm: GOP reveals briefing info
Republicans ignited a firestorm of controversy on Thursday by revealing some of what they had been told at a closed-door Intelligence Committee hearing on the interrogation of terrorism suspects.

Democrats immediately blasted the GOP lawmakers for publicly discussing classified information, while Republicans said Democrats are trying to hide the truth that enhanced interrogation of detainees is effective.

GOP members on the Intelligence Committee on Thursday told The Hill in on-the-record interviews that they were informed that the controversial methods have led to information that prevented terrorist attacks.


Which is not a revelation, just a confirmation ...

When told of the GOP claims, Democrats strongly criticized the members who revealed information that was provided at the closed House Intelligence Subcommittee on Oversight and Investigations hearing. Democrats on the panel said they could not respond substantively, pointing out that the hearing was closed.

In the bowels of the Capitol Visitor Center, members of the panel gathered behind locked doors on Thursday morning to begin a series of hearings on the interrogation of terrorism suspects. What began as a remarkably quiet and secretive hearing had, within a matter of hours, exploded into a political brawl over intelligence matters and national security.

Despite the weeks-long furor over how the CIA came to use enhanced interrogation techniques, and what members of Congress were told about their development and implementation, the committee's first hearing on the issue during the 111th Congress almost came and went without notice. The hearing was announced publicly but was not open to the public.

According to Republicans, that was by design.

"Democrats weren't sure what they were going to get," said Rep. Pete Hoekstra (Mich.), ranking Republican on the Intelligence panel, referring to information on the merits of enhanced interrogation techniques. "Now that they know what they've got, they don't want to talk about it."


And they want everyone else to shut up ...

The hearing was publicly described only as a subcommittee hearing on "Interrogations." A committee spokeswoman would not comment on whether the development and use of controversial interrogation tactics were discussed.

But Republicans on the panel said that not only did the use of interrogation techniques come up Thursday, but that the data shared about those techniques proved they had led to valuable information that in some instances prevented terrorist attacks.

Hoekstra did not attend the hearing, but said he later spoke with Republicans on the subcommittee who did. He said he came away with even more proof that the enhanced interrogation techniques employed by the CIA proved effective. "I think the people who were at the hearing, in my opinion, clearly indicated that the enhanced interrogation techniques worked," Hoekstra said.

Rep. John Kline (R-Minn.), a member of the subcommittee who attended the hearing, concurred with Hoekstra. "The hearing did address the enhanced interrogation techniques that have been much in the news lately," Kline said, noting that he was intentionally choosing his words carefully in observance of the committee rules and the nature of the information presented.

"Based on what I heard and the documents I have seen, I came away with a very clear impression that we did gather information that did disrupt terrorist plots," Kline said.

Neither Hoekstra nor Kline revealed details about the specifics of what they were told Thursday or the identity of the briefers.

Democrats lambasted their Republican counterparts for discussing the information that was provided behind locked doors.


For saying bland-vanilla things about how the interrogations worked and prevented more terrorist attacks? Yup, I'll bet they got upset, it totally wrecked their talking points.

"I am absolutely shocked that members of the Intelligence committee who attended a closed-door hearing ... then walked out that hearing -- early, by the way -- and characterized anything that happened in that hearing," said Intelligence Subcommittee on Oversight and Investigations Chairwoman Jan Schakowsky (D-Ill.). "My understanding understanding is that's a violation of the rules. It may be more than that."


"Who do you guys think you are, the New York Times?"

House Intelligence Committee Chairman Silvestre Reyes (D-Texas) said, "Members on both sides need to watch what they say."

Both Schakowsky and Reyes accused GOP members of playing politics with national security. "I think they are playing a very dangerous game when it comes to the discussion of matters that were sensitive enough to be part of a closed hearing," Schakowsky said.


Because Dhimmicrats would never do such a thing ...

Asked about the validity of Republican contentions that information shared in Thursday's hearing showed the effectiveness of enhanced interrogation techniques, Schakowsky said she could not comment on what was discussed at a closed hearing.

Reyes responded by saying he did not attend the entire hearing. "I wasn't at the whole hearing," Reyes said. "As the chairman my view is we need to get the facts about how the enhanced interrogation techniques came about, not just the results."

That task has become complicated for Democrats, as has the task of proving any effectiveness, or not, of waterboarding and other similar methods of interrogation.

While Democrats, led by President Obama, have firmly labeled those methods torture, cast doubt on their utility and called for their abolition, Republicans, led by former Vice President Cheney, have consistently said they have worked.

Cheney has called on Obama to declassify CIA information that he says will show that enhanced interrogation techniques have made the U.S. safer.

Since Obama's release of the Bush administration legal memos justifying the use of many of those enhanced interrogation techniques, Democrats have been on the defensive on an issue they hoped would place them on the political and moral high ground.

And at the center of the storm has been House Speaker Nancy Pelosi (D-Calif.). Pelosi has been dogged for weeks about how much she was told by CIA officials about the development and use of waterboarding and other enhanced interrogation techniques.

Pelosi last month accused the CIA of lying to Congress about its treatment of suspected terrorists and detainees. Republican leaders have since demanded that Pelosi either back up those claims or apologize.

House Minority Leader John Boehner (R-Ohio) on Thursday pressed the issue. "It's been three weeks since I asked Speaker Pelosi to back up her allegations that the CIA lied to her or purposely misled her," Boehner said at his weekly press conference. "Allowing this to hang out there is unconscionable. And I just think the silence from Speaker Pelosi is deafening."

On Thursday Pelosi was asked if she was still receiving intelligence briefings. "I've said what I'm going to say on that subject," she immediately replied.

Before the reporter could repeat the question, Pelosi answered, "Yes, I am. Yes, I am."

As part of their line of attack, Republicans have called not just for open hearings on interrogations, but for an inquiry in which Pelosi would testify about what she was told by the CIA, as well as for the release of still-classified documents they say will back up their claims that waterboarding and other methods have yielded valuable intelligence.

"We've asked for hearings," Hoekstra said. "Clearly the chairman and I are of different thinking on this. But I think a whole lot of questions would be answered if those materials would be released."

Reyes contended that the committee is acting appropriately. "We want to know everything there is to know about interrogation, wherever that leads us," Reyes said. "This was just the first hearing."

"They can talk all they want and they can continue to make a political issue out of it," he said of Republicans. "We will continue to do our work."
Posted by: GolfBravoUSMC || 06/05/2009 11:42 || Comments || Link || E-Mail|| [6463 views] Top|| File under:
Home Front: WoT
Atlanta terror suspect says he was 'misguided'
An Atlanta terrorism defendant used his closing argument Thursday to recite from the Quran in Arabic and tell a federal judge that using U.S. laws to defend himself would put him in rebellion against God. Syed Haris Ahmed said he hoped that by delivering the message of Islam, "the promise of protection from evil will also apply to me." But Ahmed, 24, tacitly acknowledged he faced a likely guilty verdict. Only once during his rambling address did Ahmed appear to offer an explanation to the charges against him. "I was misguided," he said.

The former Georgia Tech student is charged with conspiring to support terrorism here and overseas. If convicted, he faces up to 15 years in prison.

Ahmed waived a jury trial so he could give his closing argument --- "the message that has been revealed by Allah." During his allotted 45 minutes, he nervously clicked an ink pen, politely asked the court stenographer if he was talking too fast and said the people of Georgia had not harassed him over his religion during the 10 years he has lived here. Ahmed told U.S. District Judge Bill Duffey that the Quran is more authoritative than the Bible and that "Muslims actually are, I believe, closer followers of Jesus than Christians."

Duffey, presiding as a jury, listened intently to Ahmed's address. He did not say when he would deliver the verdict. Before adjourning, Duffey called the United States "a remarkable country" because Ahmed was allowed the extraordinary opportunity to make such a statement at his trial. But the judge also sternly reminded Ahmed that he would be deciding the case on U.S. law. "This is not a case about your faith or a case about my faith," Duffey said. "This is about your conduct."

Earlier Thursday, Ahmed's lawyer, Jack Martin, told Duffey the government's charge that Ahmed supported terror in the United States was "very, very thin." Martin made the remarks while asking for a directed verdict of acquittal, a common request by defense lawyers at the close of evidence in a trial. Martin said Ahmed was a confused, immature student who had fallen prey to Web sites espousing extreme views. Ahmed never followed through on any plans to wage jihad, Martin said.

As Martin argued, Ahmed cut him off in midsentence, standing at the defense table and raising his hand in objection. Ahmed said he was supposed to give the closing argument. After Martin explained he was merely arguing a motion, the two men smiled and shook hands. Duffey denied the motion. Later, assistant U.S. Attorney Robert McBurney asked Duffey to find Ahmed guilty. "This is not about throwing bombs and shooting soldiers," he said. "It's about providing support for those activities."

Ahmed formed his conspiracy when he and Ehsanul Islam Sadequee of Roswell, who will be tried later, met with like-minded extremists in Toronto in March 2005 and began planning to go to Pakistan to join a terrorist training camp, McBurney said. A month later, they went to Washington and took 62 "casing videos" of area landmarks. Some of the videos later were found on the computers of men now convicted of terrorism.

In July 2005, Ahmed went to Pakistan, where, he later told FBI agents, he intended to join a terrorist training camp. But he returned to college in Atlanta. Still, McBurney said, Ahmed had second thoughts and, in early 2006, planned to return. "He was angry about the war on Islam and was convinced something must be done," McBurney said. Ahmed's answer, the prosecutor said, was "to engage in violent jihad."
Posted by: ryuge || 06/05/2009 07:27 || Comments || Link || E-Mail|| [6474 views] Top|| File under:
Obama's speech gets the Al-Azhar seal of approval
Egyptian Al-Azhar Mosque and University stressed the importance on Thursday that the speech by U.S. President Barack Obama to the Islamic world today lays the foundation for new relations and encourages dialogue between Islam and the west.



The message of respect to the Islamic world which Obama emphasized in his speech would contribute in correcting misunderstandings and will encourage dialogue between both sides -
Al-Azhar President Dr. Ahmad Al-Tayib

The message of respect to the Islamic world which Obama emphasized in his speech would contribute in correcting misunderstandings and will encourage dialogue between both sides, Al-Azhar President Dr. Ahmad Al-Tayib said in a press release.

Al-Tayib added that the call by U.S. president to bring just and complete peace to the region would clear the path for constructive dialogue on culture and civilizations.
Posted by: Seafarious || 06/05/2009 00:00 || Comments || Link || E-Mail|| [6462 views] Top|| File under:
US President calls for ŽŽnew beginningŽŽ in historic address to Muslims
[Maghrebia] In a historic speech delivered at Cairo University on Thursday (June 4th), US President Barack Obama addressed the sources of tension between the US and the Islamic world, affirming that "America is not at war with Islam"


Indeed. We are only at war with those who choose to set themselves at war with us.

and calling for a "new beginning".


Have you noticed that nobody ever calls for an old beginning?

"I have come here to seek a new beginning between the United States and Muslims around the world... one based upon the truth that America and Islam are not exclusive, and need not be in competition. Instead, they overlap, and share common principles -- principles of justice and progress; tolerance and the dignity of all human beings," he said.

Obama highlighted the achievements of Islamic culture in math and science, as well as Muslims' contributions to American culture and society. He noted that the first nation to recognise the United States was Morocco, a Muslim nation.

He said that partnership between America and Islam must be based on what Islam is, not what it isn't, adding that, "just as Muslims do not fit a crude stereotype, America is not the crude stereotype of a self-interested empire."

Obama said that his country is not at war with Islam but will "relentlessly confront violent extremists who pose a grave threat to [US] security."

The American president said that violent extremists have exploited tensions between the US and Muslims -- tensions that he said were fed by colonialism, the Cold War and the "sweeping change" brought by modernity and globalisation.

He said their actions are "irreconcilable with the rights of human beings, the progress of nations, and with Islam. The Holy Qur'an teaches that whoever kills an innocent, it is as if he has killed all mankind; and whoever saves a person, it is as if he has saved all mankind. The enduring faith of over a billion people is so much bigger than the narrow hatred of a few. Islam is not part of the problem in combating violent extremism -- it is an important part of promoting peace. "

He acknowledged that the fear and anger that the September 11th attacks provoked in the US led to actions contrary to American ideals. "We are taking concrete actions to change course. I have unequivocally prohibited the use of torture by the United States, and I have ordered the prison at Guantanamo Bay closed by early next year. "

The president drew applause after greeting the audience in Arabic and quoting from the Holy Qur'an four times.

The speech was broadcast live on television and streamed live on the internet and on Facebook, where many in the US and the Muslim world exchanged comments as it unfolded. Many hailed the speech as "historic" and called for continued dialogue between America and the Muslim world.

The president addressed several issues that he said are sources of tension when it comes to how Muslims view the United States, including Iraq and the Arab-Israeli conflict.

He said the war in Iraq "reminded America of the need to use diplomacy and build international consensus to resolve our problems whenever possible," vowing to "support a secure and united Iraq as a partner, and never as a patron."

Obama also spoke of the suffering endured by both Palestinians and Israelis, "two peoples with legitimate aspirations, each with a painful history that makes compromise elusive." He said the only resolution is for the aspirations of both sides to be met through two states, where Israelis and Palestinians each live in peace and security. He called on Palestinians to abandon violence and on Israelis to take concrete steps to enable progress in the daily lives of the Palestinian people.

"All of us have a responsibility to work for the day when the mothers of Israelis and Palestinians can see their children grow up without fear; when the Holy Land of three great faiths is the place of peace that God intended it to be; when Jerusalem is a secure and lasting home for Jews and Christians and Muslims."

On the issue of nuclear proliferation, Obama reaffirmed America's commitment to "seek a world in which no nations hold nuclear weapons".

The president also addressed the issues of democracy, religious freedom, and women's rights.

He said that while "no system of government can or should be imposed upon one nation by any other", governments that support universal ideas such as the rule of law, transparency and personal freedoms are "ultimately more stable, successful and secure".

He criticised those who "advocate for democracy only when they are out of power", noting that "elections alone do not make true democracy".

Addressing a mixed audience of young Egyptian men and women from various political and religious beliefs, Obama called for upholding religious diversity and reviving the spirit of tolerance that existed in Andalusia and in countries like Indonesia, where he said he saw Christians worshipping freely in an overwhelmingly Muslim country. He also called on Western countries to "avoid impeding Muslim citizens from practicing religion as they see fit."

Obama rejected the view of some in the West that women who choose to wear the hijab are less equal. "But I do believe that a woman who is denied an education is denied equality," he said, adding his belief that "Our daughters can contribute just as much to society as our sons".

The US president noted that his country supports several literacy and entrepreneurial programs for Muslim women.

On economic development, Obama said that no development strategy can be based only upon what comes out of the ground -- in reference to oil -- nor can it be sustained while young people are out of work. He called on all to "recognise that education and innovation will be the currency of the 21st century, and in too many Muslim communities there remains underinvestment in these areas."

The US president said his country is now seeking broader engagement with the Muslim world by expanding student exchange programmes, and creating business partnerships with Muslim-majority countries.

A new fund will support technological development in Muslim-majority countries, and to help transfer ideas to the marketplace so they can create jobs. "The US will also open centres of scientific excellence in Africa, the Middle East and Southeast Asia, and appoint new Science Envoys to collaborate on programs that develop new sources of energy, create green jobs, digitize records, clean water, and grow new crops."

"I know there are many -- Muslim and non-Muslim -- who question whether we can forge this new beginning," Obama told the crowd. "Many more are simply sceptical that real change can occur... But if we choose to be bound by the past, we will never move forward. And I want to particularly say this to young people of every faith, in every country -- you, more than anyone, have the ability to re-imagine the world, to remake this world."
Posted by: || 06/05/2009 00:00 || Comments || Link || E-Mail|| [6464 views] Top|| File under:
India-Pakistan
JIK announces to observe protest day today
[Geo News] The Jamat-e-Islami Karachi (JIK) has announced observation of protest day to mark protest against the target killing of the party activists including secretary general Shabab Milli and Sajid Nazeer across metropolis on Friday. In a statement released from the Noor-e-Haq organization, it is stated that the JIK will observe protest day on Friday across Karachi featuring the demonstrations to be staged outside mosques. A big protesting demonstration will be staged at Banaras Chowk after Asar prayers, statement said. The Ameer JI Sindh Asadullah Bhutto, Ameer JIK Muhammad Hussain Mehanti and other leaders will address to the demos, statement added. The killing of Nazeer Sajid is an open terrorism being practiced in Karachi and JI will keep countering this menace with iron hands unless the arrest of the culprits involved in this heinous crime.
Posted by: || 06/05/2009 00:00 || Comments || Link || E-Mail|| [6462 views] Top|| File under: Jamaat-e-Islami
Target killing of MQM's activists to destabilize Karachi: Sattar
[Geo News] The Deputy Convener of MQM's Coordination Committee and Federal Minister Dr. Farooq Sattar has termed the target killings of party's activists as the conspiracy to destabilize Karachi. The target killing is getting intensified in Karachi with the passage of the time as the military's ongoing counterinsurgency operation in Swat and Malakand Division is ceasing to end. To an emergency press conference here at Karachi press club, Farooq said the target killing, of the activists of political parties including MQM, has been intensified for last two days here challenging the writ of the government and it will result in instability of Karachi. He appealed to the leadership of other political parties to express wisdom to counter this conspiracy instead of point fingers at one another as the country is undergoing murky situation. Â"Our country cannot afford this issue being politicized by a political party in order to gain its own vested interestsÂ", Farooq asserted maintaining, Â"Government must take notice of target killing, making every possible efforts to book culprits involved in this heinous crimeÂ". He said that Chief Minister Sindh Syed Qaim Ali Shah has assured MQM of taking concrete action against the terrorists having involvement in the offensive. Kanwar Khalid Younus, Waseem Aftab, Sagheer Ahmed and Shoaib Bukhari were also attended the conference.
Posted by: || 06/05/2009 00:00 || Comments || Link || E-Mail|| [6469 views] Top|| File under:
Richard Holbrooke says 'Geo TV is anti-US'
[Geo News] US special envoy for Pakistan and Afghanistan, Richard Holbrooke Thursday said the US is committed to providing every possible help to the affectees of military operation in Pakistan.

Talking to media during his visit to a relief camp in Mardan, Swat, Holbrooke said: Â"President Barack Obama has sent me to help the people flocking out of the conflict zones. We have brought with us 200 million dollars aid, we have been standing by Pakistan in a steadfast manner."

Drawing attention of Geo's correspondent on the occasion, Richard Holbrooke said that Geo TV should ensure coverage of what the US is doing for Pakistan. "Geo has broadcast a number of anti-US reports, now you (media) should make people aware of the fact that the US is standing by Pakistan," he said.

Geo TV's reaction to these comments is that Geo TV is neither anti-US nor pro-US, it only tries its best to present the actual facts to its viewers. Geo TV only presents the viewpoints of different schools of thought keeping in view the facts. It has always been Geo's policy to bring before the viewers the views of people belonging to all the sections of society. These people hold various views regarding the policies being pursued by the US. Some support the US polices while others are critical of them and there still others who are impartial.

Geo TV is Pakistan's most popular channel which has won the trust of the people. Geo's effort has always been to create an opportunity for the people think and question. The social contract of Geo TV is available on www.geo.tv/asool which always welcomes feedback.
Posted by: || 06/05/2009 00:00 || Comments || Link || E-Mail|| [6462 views] Top|| File under: Govt of Pakistan
Tide turned against Taliban: COAS
Chief of Army Staff (COAS) General Ashfaq Kayani said on Thursday that the military had "decisively turned the tide" against the Taliban in Swat and adjoining districts.

"The tide in Swat has decisively turned and major population centres and roads leading to the valley have been largely cleared of organised resistance by the Taliban," said Kayani while addressing the 119th Corps Commanders' Conference at General Headquarters.

The COAS told the meeting that forces were aggressively hunting the top leadership of the Taliban in Swat. "High value targets are being aggressively hunted," he said, adding that the army would continue conducting operations at a "limited scale" to clear the remaining Taliban hideouts and sanctuaries. However, he also cautioned that "isolated incidents of violence" would continue and "would have to be managed".

The COAS told the meeting the military would stay in Swat to provide security to locals. The participants were also given a comprehensive briefing on the external and internal security challenges facing Pakistan.

Kayani reiterated the army's resolve to defeat the terrorists, and praised the troops engaged in fighting the Taliban. He also paid tribute to the heroic resilience of internally displaced people, and said all should work together to provide them relief.
Posted by: || 06/05/2009 00:00 || Comments || Link || E-Mail|| [6460 views] Top|| File under: Govt of Pakistan
ICRC to start operations in Swat
The International Committee of the Red Cross (ICRC) on Thursday appealed to donors for another $26 million in financial aid for Pakistan, stepping up its relief operation in the country by extending it to the Swat valley. "The ICRC is preparing to launch relief operations in and around Mingora, where fighting has disrupted the basic services and forced thousands to flee," said Pascal Cuttat, head of the ICRC in Pakistan. "At the moment, the ICRC is the only major humanitarian organisation assisting civilians living in Swat, Dir and Buner, where fierce fighting has taken place," he added in a statement. Cuttat said the aid would include support for IDPs who decide to return home on their free will. After the appeal, the ICRC budget for its Pakistan operation would stand at over $59 million, making it the agency's third largest worldwide.
Posted by: || 06/05/2009 00:00 || Comments || Link || E-Mail|| [6462 views] Top|| File under: Govt of Pakistan
Fazlullah may have been killed: Malik
Interior Minister Rehman Malik has said Tehreek-e-Taliban Pakistan (TTP) chief Fazlullah may have been killed in the ongoing military operation in Swat, a private TV channel reported on Thursday.


Somehow I doubt it.


Malik said "it will soon become clear whether Fazlullah has been killed or not".


Not finding the body's not proof he's not been killed.


He said the army would not be called back after the Swat operation concludes.


They pulled the army back last time they beat up the Swat Talibs, and the turbans came strutting back in.


"The price of a child suicide bomber is between Rs 0.5 million to Rs 2.5 million and the cost of preparing a vehicle for a suicide attack is around Rs 12.5 million," Malik said.


The price of both sounds kind of high for the area. Human life doesn't get much cheaper than in Islamist dominated territory.


The interior minister said the weapons and explosives used by the Taliban were being smuggled into the country from Afghanistan.


The point of origin before they got to Afghanistan was Pakistain, naturally. But we won't go into that.



Posted by: Fred || 06/05/2009 00:00 || Comments || Link || E-Mail|| [6463 views] Top|| File under: TTP
Israel-Palestine-Jordan
Abbas security forces arrest 10 militants in West Bank
Islamic Hamas movement said Palestinian President Mahmoud Abbas' security forces arrested on Friday seven of its members and three members of the Islamic Jihad movement. The group said in a written statement sent to reporters that Abbas' security forces stormed the homes of its members, including two former prisoners recently released from Israeli prisons.

Hamas said the arrests were carried out in West Bank cities of Qalqilya, Tulkarem and Nablus, adding that three members of the Islamic Jihad were also arrested in the northern West Bank city of Jenin. The arrests came one day after a security officer and two Hamas militants were killed in armed clashes erupted in Qalqilya. On Sunday, two militants and three security officers of Abbas were killed in similar clashes. Gaza Hamas leaders and militants earlier called on Hamas members and militants in the West Bank to resist any attempt carried out by Abbas security forces, to arrest them.

Spokesman of the deposed Hamas government, Taher al-Noono, said in a press release sent to reporters that "what (Mahmoud) Abbas security forces did in Qalqilya is a real crime and an implementation of the Israeli occupation policy."

In light of the Qalqilya incidents, Hamas said it studies suspending its participation in the national dialogue that is due to resume in early July in Cairo to prepare for signing a draft of an inter-reconciliation agreement.

Deposed Prime Minister Ismail Haneya on Thursday said that the Egyptian-sponsored dialogue "has come to a crossroad due to the practices of the Palestinian security apparatuses in the West Bank. What happens in the West Bank is a serious deterioration in the national Palestinian ties, especially in the new philosophy of using armed action against men of resistance," said Haneya.

He called on Egypt for a fast interference "to stop harming the arms of resistance in the West Bank and prevent the collapse of the efforts to achieve a national reconciliation. What happened is completely serving the occupation (Israel)."
Posted by: ryuge || 06/05/2009 08:39 || Comments || Link || E-Mail|| [6461 views] Top|| File under:
Several Paleofactions criticize Obama speech
The "factions" are unnamed but the story is datelined Damascus - you may draw your own conclusions.

Several Palestinian factions criticized on Thursday the speech by U.S. President Barack Obama at the University of Cairo, saying that it does not have anything new to add or help the Palestinian issue.


Because there is nothing new to add or help the Palestinian issue, until they love their children more than they need to murder the children of others.




"The call by the U.S. President to end what he described as "violence" against Israel is like calling for an end to Palestinian Resistance™ which contradicts principles of international law, which gives any sovereign country the right to defend its land in light of occupation"

A pity the Palestinians do not have a sovereign country.

The talk about a Palestinian state is "only an illusion in light of Israeli on going building of settlements," the factions said adding that "Obama not calling for the removal of settlements does not possess any fundamental change in U.S. policy, particularly with regard to the Arab-Israeli conflict and the Palestinian issue," the factions said in a press release issued here. The factions also stressed importance of their refusal to discuss any conditions or obligations before an end to the Israeli occupation of all occupied Palestinian and Arab territories.

The statement noted that if there was a real and sincere intention to end the conflict in the Middle East, mechanisms have to be set up to end the occupation, dismantling of settlements, and withdraw from all occupied Palestinian and Arab territories including Jerusalem, the Syrian Golan Heights and southern Lebanon.


Perhaps the proper mechanism is to destroy the meeting places of the planners of violence in all Palestinian and Arab territories.

The factions also called on the Arab and Islamic worlds to emphasize the need to transform words into action when it comes to reconciliation with the west.


That sounds good. Make it "with the west and Israel," and we might be making real progress.

The statement also said ignoring the right of Palestinians to return demonstrates the lack of credibility by the United States to find a solution which is based on United Nations resolutions and the international community.

The call by the U.S. President to end what he described as "violence" against Israel is like calling for an end to Palestinian Resistance™
which contradicts principles of international law,
which gives any sovereign country the right to defend its land in light of occupation,


True but inapplicable to the situation under discussion.

the statement added.
Posted by: Seafarious || 06/05/2009 00:00 || Comments || Link || E-Mail|| [6460 views] Top|| File under:
Southeast Asia
Indonesia detains 59: police
[Straits Times] INDONESIA has detained 59 Afghan and Pakistani migrants on eastern Sumba island and arrested four alleged people-smugglers trying to send them to Australia, police said on Thursday. The migrants were travelling from neighbouring Sumbawa islandŽs coastal town of Bima to Australia on Wednesday, East Sumba police chief Petra Putra said.
Posted by: || 06/05/2009 00:00 || Comments || Link || E-Mail|| [6461 views] Top|| File under:
Syria-Lebanon-Iran
Mideast: Hezbollah attacks Obama speech in Cairo
[ADN Kronos] A bid by US president Barack Obama to reach out to the Muslim world has already come under attack from Islamists in the Middle East. Obama delivered an historic speech in the Egyptian capital Cairo on Thursday in which he sought to create a "new beginning" in relations between America and the Muslim world.

An MP from the Lebanese Shia movement Hezbollah was one of the first to attack the president's overture. "The Islamic world does not need moral or political sermons. It needs a fundamental change in American policy beginning from a halt to complete support for Israeli aggression on the region, especially on Lebanese and Palestinians, to an American withdrawal from Iraq and Afghanistan," said Hassan Fadlallah.

Mohamed Habib, deputy leader of Egypt's banned Muslim Brotherhood, echoed Fadlallah's criticism. "It's a public relations address more than anything else," he said. "There's an unjust perspective on the part of the American president towards the Palestinian issue, one that does not differ from former president Bush's and the neoconservatives' perspective."

Meanwhile, an Israeli minister rejected Obama's call for the dismantling of illegal Jewish settlements in the West Bank.

"In his speech, Obama ignored the fact that Palestinians are yet to renounce the path of terror...Our relations with the Americans are based on friendship and not on surrender. With regards to natural growth in the settlements we must tell the Americans -- No more," said Israel's minister of science and technology Daniel Hershkowitz, quoted by Israeli daily Yedioth Ahronoth.

Javier Solana, the European Union's foreign policy chief, praised Obama's speech and said it would open a "new page" in relations with the Arab and Muslim world.

The secretary-general of the Arab League, Amr Moussa, told Dubai-based Arab TV network al-Arabiya that Obama's speech was based on dialogue rather than attacks against Islam and thus "different from that position adopted by the administration of George W. Bush."
Posted by: || 06/05/2009 00:00 || Comments || Link || E-Mail|| [6466 views] Top|| File under: Hezbollah
Fearless Leader: US actions, not words order of the day
[Iran Press TV Latest] Leader of the Islamic Revolution Ayatollah Seyyed Ali Khamenei says the US administration cannot bring about changes through the expedient of paying lip service.

"Creating change and a new image, cannot be gained by paying lip service and mottos, but through practical moves and compensating for US injustice towards the Iranian nation and other nations in the region," Ayatollah Khamenei told a gathering of people, who were marking the 20th death anniversary of the late Founder of the Islamic Republic, Imam Ruhollah Khomeini.

The Iranian leader's comments in Tehran on Thursday came only hours before the US President Barack Obama's delivered his much anticipated address to the Muslim world from Cairo.

"The previous US administration's aggressive measures, military interventions and discriminatory actions painted an ugly picture of the US and Muslim nations deeply hate the US," Iran's leader said.

He also put American accusations against Iran's nuclear program in clear perspective. And though he has done this many times in the past, apparently Iran's detractors have not been listening or are playing the old game of the 'West knows best' in circumstances wherein western hegemony is facing an interesting, generally unforeseen and unprecedented mix of global challenges.

"The US is trying to block the Iranian nation's legitimate right to use nuclear technology by telling lies and accusing Iran of trying to make nuclear bombs," the leader said.

"The Iranian nation and its officials have repeatedly declared that nuclear weapons have no place in Iran's defense system and it has even been declared that using nuclear weapons is an Islamic Haram (religiously forbidden)," Ayatollah Khamenei added.
Posted by: || 06/05/2009 00:00 || Comments || Link || E-Mail|| [6462 views] Top|| File under: Govt of Iran
Britain rejects talk of apology to Iran
[Iran Press TV Latest] Britain rejects a comment by the Iranian president that former British premier Tony Blair had sent a letter of apology to Iran over the Marines case.

The rejection came one day after President Mahmoud Ahmadinejad in a televised debate with rival Mir-Hossein Moussavi said that a letter by Blair had prompted Tehran to release the 15 British sailors who were arrested by Iranian forces for illegal entry into Iranian waters in 2007.

"The sailors were captured and after the issue reached a climax, Mr. Blair sent a letter of apology. He said they would change their policy toward Iran. The related documents are in the Foreign Ministry ... I believe that one of the most beautiful things the Islamic Republic did was to release the sailors," Ahmadinejad had said.

The sitting president had made his remarks after Moussavi criticized Ahmadinejad over his foreign policy approach and cited the case as an example of the current administration's failed policies.

An official with Britain's Foreign Office, however, told the BBC Persian website that the Blair administration had not apologized to the Iranian government in 2007.

After the arrest of the sailors, some letters were exchanged between the British embassy to Tehran and Iranian officials, but the letters were not meant as an apology because the incident basically did not happen in the Iranian territorial waters, the Persian-language report cited the spokesman as saying.

Fifteen British sailors and marines -- detained on March 23, 2007 for illegal entry into Iranian waters -- were released by Tehran on April 4.

At that time, an advisor to the Leader of the Islamic Revolution Ayatollah Seyyed Ali Khamenei had also said that Tehran had received a letter from the British prime minister before the release of the 15 British personnel.

On the release, Ali-Akbar Velayati then explained that Iran had achieved its "objectives" in the political standoff with Britain over the arrests.
Posted by: || 06/05/2009 00:00 || Comments || Link || E-Mail|| [6461 views] Top|| File under: Govt of Iran
Terror Networks
Osama warns against alliances with Christians and Jews
Al Qaeda leader Osama Bin Laden has called for a "long war against infidels and their agents", and warned Muslims that alliances with Christians and Jews would turn them into apostates. "If a Muslim became an ally of the infidels and backed them against Muslims his faith would be annulled and he would become an apostate," said Bin Laden in remarks which came in a recording -- parts of which had been aired by Al Jazeera TV on Wednesday. "Do not take Jews and Christians as allies," he said. "We either live under the light of Islam or we die with dignity ... brace yourselves for a long war against the world's infidels and their agents," said Bin Laden in the recording posted on a website on Thursday. He said Obama had planted "seeds of hatred" among Muslims. His deputy Ayman Al-Zawahri called the US president a criminal in another recording on Tuesday and warned Muslims against falling for his polished words.
Posted by: || 06/05/2009 00:00 || Comments || Link || E-Mail|| [6461 views] Top|| File under: al-Qaeda
Who's in the News
51
[untagged]
4
TTP
3
Govt of Pakistan
2
Govt of Iran
1
Hezbollah
1
Iraqi Insurgency
1
Islamic Courts
1
Jamaat-e-Islami
1
TNSM
1
al-Qaeda in Europe
1
al-Qaeda
1
al-Shabaab
Bookmark
E-Mail Me
The Classics
The O Club
Rantburg Store
The Bloids
The Never-ending Story
Thugburg
Gulf War I
The Way We Were
Bio
Merry-Go-Blog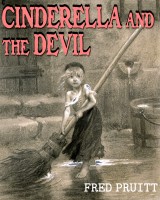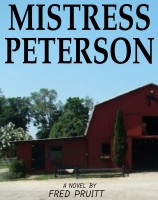 On Sale now!


A multi-volume chronology and reference guide set detailing three years of the Mexican Drug War between 2010 and 2012.

Rantburg.com and borderlandbeat.com correspondent and author Chris Covert presents his first non-fiction work detailing the drug and gang related violence in Mexico.

Chris gives us Mexican press dispatches of drug and gang war violence over three years, presented in a multi volume set intended to chronicle the death, violence and mayhem which has dominated Mexico for six years.
Click here for more information


Meet the Mods
In no particular order...


Steve White
Seafarious
Pappy
lotp
Scooter McGruder
john frum
tu3031
badanov
sherry
ryuge
GolfBravoUSMC
Bright Pebbles
trailing wife
Gloria
Fred
Besoeker
Glenmore
Frank G
3dc
Skidmark
Alaska Paul



Better than the average link...



Rantburg was assembled from recycled algorithms in the United States of America. No trees were destroyed in the production of this weblog. We did hurt some, though. Sorry.
3.235.179.111

Help keep the Burg running! Paypal: