-Short Attention Span Theater-
Cardboard Cutout Soldier Parents - Cute or Creepy?
Thanks to a popular family-support program run by the Maine National Guard, he is never far from his family's thoughts. The program supplies life-size cutouts of deployed service members to relatives back home.

There are about 200 flat daddies and mommies in Maine, and they do just about everything with their families. Craig Bailey's flat daddy attends church regularly and, on the back of flat daddy, Jennifer keeps a log of everywhere he's been. They bring him to events that the real Craig Bailey would attend if he were at home, like his son's football games.

"It was actually fun," Nate told Storm. "Well, the game, we actually lost, and he just reminds me of him and when I see him it makes me feel good inside."

The cardboard version of Bailey also sits with the family at the dinner table, something that Jennifer Bailey said "freaks out" visitors.


Program goes back to 2006, and seems successful. However...
Posted by: Anonymoose || 06/02/2009 10:13 || Comments || Link || E-Mail|| [336075 views] Top|| File under:
Afghanistan
Afghanistan expects biggest wheat harvest in 32 years
Afghanistan is projected this year to collect its biggest wheat harvest in 32 years, taking the impoverished country to near self-sufficiency in the staple crop, the agriculture minister said Tuesday. The UN's Food and Agriculture Organisation (FAO) expects a bumper harvest that is 63 percent higher than that of last year, mainly because of good rains, Agriculture Minister Asif Rahimi told reporters. Other factors were a 20 percent increase in farmland devoted to wheat — a result of last year's high prices for the crop — and the provision to farmers of seeds and fertilisers, he said.

This yield would mean Afghanistan would have to buy in only 200,000 metric tonnes of wheat compared to 2.1 million tonnes last year, he said. And it would make Afghanistan only 10 percent short of self sufficiency in wheat for the year, the minister said.

Posted by: trailing wife || 06/02/2009 23:28 || Comments || Link || E-Mail|| [336073 views] Top|| File under:
The most deadly US foe in Afghanistan
The Haqqani network, born of the Russian war and nurtured by the CIA, is behind many spectacular assaults in Afghanistan.

Gardez, AFGHANISTAN - Sitting in an open field, three Taliban-allied insurgents carefully pore over a map of Kabul, the capital of Afghanistan.

"This is where we will be staying," one says, pointing.

In the next scene from this insurgent propaganda video, one fighter shows the others a video of an empty room with a window. "You will shoot at Karzai from this window," he explains to the others. "We have people on the inside who will help you."

The assassination attempt on President Hamid Karzai, which took place in April 2008 during a military parade, nearly succeeded. The president escaped, but three people died.

The fighters in this video had detailed intelligence of the area. They knew how to slip by police checkpoints, and they had people in the Afghan government telling them exactly where Mr. Karzai would be standing on the parade ground.

Afghan insurgents often film their operations from start to finish, edit the result, and release it as a propaganda video. This video was purchased in Quetta, Pakistan.

Afghan intelligence officials have identified one of the three men in the video as part of the assassination team. All are members of Afghanistan's most lethal group, the Haqqani network, a shadowy outfit that many officials consider to be the biggest threat to the American presence in the country.

"The Haqqani network has proven itself to be the most capable [of the insurgent groups], able to conduct spectacular attacks inside Afghanistan," says Matthew DuPee, researcher at the Naval Postgraduate School in Monterey, Calif.

The network, which is independent of (but allied with) the Taliban, showed its mettle again on May 12, when nearly a dozen fighters stormed government buildings in Afghanistan's southeastern city of Khost. The coordinated attack featured multiple suicide bombers and was one of the most brazen to take place in the city in years.

The Haqqani network is considered the most sophisticated of Afghanistan's insurgent groups. The group is alleged to be behind many high-profile assaults, including a raid on a luxury hotel in Kabul in January 2008 and a massive car bombing of the Indian Embassy in Kabul that left 41 people dead in July 2008.

The group is active in Afghanistan's southeastern provinces – Paktia, Paktika, Khost, Logar, and Ghazni. In parts of Paktika, Khost, and Paktia, they have established parallel governments and control the countryside of many districts. "In Khost, government officials need letters from Haqqani just to move about on the roads in the districts," says Hanif Shah Husseini, a parliamentarian from Khost.

The leadership, according to US and Afghan sources, is based near Miramshah, North Waziristan, in the Pakistani tribal areas. Pakistani authorities and leading Haqqani figures deny this, although former Haqqani fighters say this is indeed the case.

The network is better connected to Pakistani intelligence and Arab jihadist groups than any other Afghan insurgent group, according to American intelligence officials.

These links go back a long way. It was here – in the dusty mountains of Paktia Province, near the Pakistani border – that the group's putative leader, Jalaluddin Haqqani, first rose to fame. Born into an influential clan of the Zadran tribe, Mr. Haqqani ­morphed into a legendary war hero for his exploits against the Russians in the 1980s. Many in the southeastern provinces of the country fondly recall his name, even those who are now in the government.

"He is a virtuous and noble man, with an unwavering belief in Islam," says Hanif Shah Hosseini, a member of the Afghan parliament from Khost. He is one of Haqqani's childhood friends.

Page 2
Posted by: GolfBravoUSMC || 06/02/2009 09:50 || Comments || Link || E-Mail|| [336066 views] Top|| File under:
Bangladesh
Zahid Sheikh held first in 2004, got bail
[Bangla Daily Star] Detained Indian underworld gangster Zahid Sheikh, a close aide of Indian-born crime boss Daud Ibrahim, along with his Indian accomplice Raju were earlier arrested at Dhaka in March 2004 by Mohammadpur police. Mysteriously, they were released on bails soon after being produced before a Dhaka court.


Did any bank accounts mysteriously grow significantly larger?

Sources from Detective Branch (DB) said Zahid had admitted his escape from India after killing three people in Mumbai eight years ago.

Zahid, however, claimed that he and his associates killed three Shib Sena members in Mumbai for tortures on Muslims, DB officials said.

DB officials also said Zahid had been roving India and Bangladesh -- often without passport -- and maintaining Daud Ibrahim's network in the region under Chhota Shakil's direction.

DB sources said both Zahid and Raju were arrested under section-54 of Criminal Procedure Code on charges of their suspicious movement and activities.

"With such criminal record his bail from the court of law then is still a riddle." Dhaka Metropolitan Police (DMP) Commissioner AKM Shahidul Haque told The Daily Star adding, "Another mystery is that how he managed to avoid arrest during his presence in the country."

Asked, the DMP Commissioner said another arrested Indian criminal Abdur Rouf alias Daud Merchant came to Bangladesh under Zahid's supervision. Daud Merchant, a convict awarded lifetime for killing music baron Gulshan Kumer, had been trying to set up a network jointly with Zahid Sheikh.

"We are investigating into what Zahid had been doing and looking for the people he had been maintaining contacts with," Commissioner Shahid said adding, "We are also trying to unearth the reason behind Daud Merchant's intrusion in the country."

A DB source said Zahid disclosed names of some individuals in Dhaka and the detectives are trying to nab them.

Both Daud Merchant and Zahid were arrested at Brahmanbaria on 27 May last along with their Bangladeshi host Kamal.
Posted by: Fred || 06/02/2009 00:00 || Comments || Link || E-Mail|| [336063 views] Top|| File under:
Britain
Backdoor deportations
Last month, ten Pakistani students joined the latest Muslim victims arrested as terrorist suspects but then released without charge.

The first detailed figures from the Home Office show that up until March last year less than 7% of 1,471 suspects arrested in Britain since 9/11 resulted in convictions under the country's terrorism legislation. Two-thirds were freed without charge. Instead of being allowed to continue their studies, the students were handed over to the Border Agency, adding to the toll of 88 that ended up being transferred to immigration authorities.

Home Secretary, Jacqui Smith, has so far rejected appeals led by Labour MP Mohammad Sarwar for the students not to be deported, suggesting that charges were not made only because of a lack of evidence. "We are able to seek deportation as the criteria we must meet are set at a lower threshold than those in a prosecution," Smith told Sarwar.

The figures of successful prosecutions under the terrorism legislation are far from compelling. Of the 102 convictions over the 8-year period, the highest numbers are 22 for possession of an article for terrorism purposes and 15 for membership of a proscribed organisation. Others include 11 for collection of information useful for a terrorism act, 10 for fundraising, 9 for provision of information relating to a terrorism investigation and the same number for preparation for a terrorism act. None have been related to the 7/7 bombings.
Posted by: trailing wife || 06/02/2009 23:45 || Comments || Link || E-Mail|| [336074 views] Top|| File under:
Caribbean-Latin America
U.S. officials raise alarm about new Venezuelan missiles
Venezuela's recent purchase of the most lethal shoulder-fired anti-aircraft missiles in the Russian arsenal is sharpening U.S. concerns that parts of President Hugo Chávez's massive weapons buildup could wind up in the hands of terrorists or guerrillas in neighboring Colombia.

Washington's unease is well-founded, U.S. government officials say, because of credible evidence that three top Venezuelan officials offered Colombia's FARC rebels weapons, money and contacts to buy anti-aircraft missiles in 2007. Such missiles in the hands of the FARC would mark a steep escalation of the 45-year-old conflict in Colombia, where government forces in recent years have deployed a fleet of slow-moving ground-attack warplanes and U.S.-built helicopters to deal devastating blows to rebel jungle camps.


Talk about coincidences ...

''We are concerned about Venezuelan arms purchases that exceed its needs and are therefore potentially destabilizing,'' State Department spokeswoman Sara Mangiaracina said. ``The Man-Portable Air Defense Systems Venezuela have purchased from Russia are sophisticated weapons systems. It is important that these weapons systems be appropriately controlled to avoid the possibility of diversion.''

Financed by high oil prices, Chávez has been on a weapons-buying binge since 2006, purchasing more than $4 billion worth of Russian Sukhoi jets, Mi helicopters and 100,000 Kalashnikov assault rifles for what he says is the professionalization of his 62,000-member armed forces and the defense of his ''socialist revolution'' from U.S. aggression.

U.S. officials have long voiced concerns about the weapons buildup. ''I can't imagine what's going to happen to those 100,000 [Kalashnikovs] and I can't imagine that if it did happen, that it would be good for the hemisphere,'' then-Secretary of Defense Donald Rumsfeld said in 2005.

But the purchase of the SA-24 man-portable missiles -- the most sophisticated version manufactured in Russia -- spiked U.S. anxiety. The missile and launcher weigh just 42 pounds, can hit targets flying at up to 19,500 feet, employ a ''fire and forget'' system that is highly resistant to countermeasures, has night-vision capability and is easy to maintain, U.S. military experts said. Previously, Venezuela only had pedestal-mounted Swedish RBS-70 and French Mistral surface-to-air missiles.
Posted by: Steve White || 06/02/2009 07:51 || Comments || Link || E-Mail|| [336063 views] Top|| File under:
China-Japan-Koreas
Meet "Commander Kim"
Kinda lame compared to Dear Leader and Great Leader...


SEOUL, South Korea -- One photo shows a chubby-cheeked boy with an impish grin. Former classmates at a Swiss boarding school describe a shy student who loved basketball and Jean-Claude Van Damme. Recent reports describe him as overweight and a heavy drinker. Now 26, Kim Jong Un has reportedly been tapped to become the next leader of nuclear-armed North Korea.


A fat drunk with nukes! Oh, goody!


The youngest son of authoritarian leader Kim Jong Il, he appears to have led a cloistered life, pulled back home after his Swiss schooldays and kept out of the limelight. But he's already being hailed as "our Commander Kim," and North Koreans are busy learning the lyrics to a new song praising him as the next leader of the world's first communist dynasty, South Korea's Dong-a Ilbo newspaper said Tuesday.


Moving right up the charts, I'll bet...


Continued on Page 49
Posted by: tu3031 || 06/02/2009 16:56 || Comments || Link || E-Mail|| [336079 views] Top|| File under:
N Korea 'names Kim's successor'
North Korea's leader Kim Jong-il has designated his youngest son to be the country's next leader, according to reports in South Korean media.

Two newspapers and an opposition lawmaker said South Korea's spy agency had briefed legislators on the move.

North Korean officials were reportedly told to support Kim Jong-un after the North's 25 May nuclear test.

There has been much speculation over who would follow Mr Kim, who is thought to have suffered a stroke last year. Analysts have said the North's recent military actions, including last week's nuclear test, may have been aimed at helping Mr Kim solidify power so that he could name a successor.

The reports in the Hankook Ilbo and Dong-a Ilbo newspapers quoted unnamed members of South Korea's parliamentary intelligence committee briefed by the National Intelligence Service, although the spy agency refused to confirm the reports.

The Associated Press news agency reported that opposition legislator Park Jie-won, a member of the parliament's intelligence committee, told local radio he had been briefed by the government on the North's move. Mr Park said the regime is "pledging allegiance to Kim Jong-un", it reported.

Little is known about Kim Jong-il's youngest son, who is thought to have been born in 1983 or early 1984. The Dong-a Ilbo added that the North is teaching its people a song lauding Kim Jong-un - who reportedly enjoys skiing and studied English, German and French at a Swiss school.
Posted by: tipper || 06/02/2009 11:20 || Comments || Link || E-Mail|| [336094 views] Top|| File under:
Norks notify institutions of nomination of Jong-un as successor
SEOUL, June 1 (Yonhap) -- North Korean authorities have notified the country's key institutions that leader Kim Jong-il has designated his third son, Kim Jong-un, as his successor, a source on North Korean affairs said Monday. "The authorities made the notification to the Workers' Party of Korea, the Korean People's Army, the Presidium of the Supreme People's Assembly and the Cabinet shortly after its latest nuclear test on May 25," the source said on condition of anonimity.

The notification came more than four months after Kim Jong-il was reported to have designated Jong-un, 25, as his successor and delivered a directive on the nomination to the Workers' Party leadership on January 8. The latest notification is interpreted as the North's move to officially have the junior Kim recognized as the leader's heir apparent in North Korean society.


If we had a CIA worth anything we'd be nudging the other two sons to go after Jong-un ...

Because the internal notification was made right after the nuclear test, it appears the North intended to highlight Jong-un's leadership through the notification.

The source also said the North notified its overseas missions, requiring them not to reveal the notification to the outside.

The decision by the elder Kim, 67, comes earlier than expected and was likely driven by his poor health after suffering a stroke last August. If actualized, the junior Kim's succession would be the second father-to-son power transfer in the communist country, unprecedented in modern history.

Jong-un was born to Kim's third wife, Ko Yong-hi, who died of breast cancer at the age of 51 in 2004. Jong-un was educated at the International School of Berne and is known to be a fan of NBA basketball. After his return to Pyongyang in his late teens, the North has kept him under a shroud of secrecy, and very little is known about his character.

Kim Jong-il was 32 when he was tapped as successor by his father and the nation's founder, Kim Il-sung, in a general meeting of the Workers' Party in February 1974. He took over after his father's death in 1994.

Kim Jong-il's former sushi chef, Kenji Fujimoto, said in a 2003 memoir that the elder Kim considers his second son, Jong-chol, to be "girlish." Kim's eldest son, Jong-nam, 37, also reportedly fell from his father's favor after being caught using a fake Dominican passport to get to Tokyo Disneyland in 2001.
Posted by: Steve White || 06/02/2009 00:00 || Comments || Link || E-Mail|| [336069 views] Top|| File under:
U.S. urges N. Korea to free American journalists held since March
WASHINGTON, June 1 (Yonhap) -- The United States Monday called on North Korea to free two American journalists detained since March for allegedly crossing the border with China illegally while covering North Korean refugees.

Deputy State Department spokesman Robert Wood also said that the Swedish ambassador in Pyongyang, Mats Foyer, met with Euna Lee and Laura Ling of Current TV, a San Francisco-based Internet news outlet, earlier in the day for the third time since their detention on March 17. "My understanding is that the Swedish ambassador, who is our protecting power in Pyongyang, visited with the two journalists today; had a separate visit with each of them," Wood told a daily news briefing. "There's not much I can say about the visit, because there are privacy considerations."

Wood said their release is "a high priority for the president and secretary, and we're going to continue to do all we can to see them back with their families."

"They need to release these two Americans," he said. "We're going to continue our efforts to try to gain their release."

North Korea has said that the reporters will be put on trial Thursday on charges of illegal entry and "hostile acts." The journalists face up to 10 years in prison if convicted of espionage.

U.S. Secretary of State Hillary Clinton last week said she hoped the North's decision to try them signaled their early release, in an apparent reference to another American journalist, Roxana Saberi, who was set free by Iran weeks ago on a suspended prison term after getting an eight-year sentence for espionage.


Then again, Thursday is the twenty-year anniversary of Tiananmen square, not that the Hildebeast would be expected to know that. Think the Chinese are using this to distract the world?

Wood said he hopes North Korea will not link the fate of the American journalists to the ongoing crisis on the Korean Peninsula, with North Korea's second nuclear test, short-range missile launches and threats to nullify the armistice that ended the 1950-53 Korean War.

"The whole nuclear issue is a separate one," Wood said. "We've made very clear -- and other countries, as well, have spoken to this issue -- that these two journalists need to be released. And that's what our efforts are geared toward right now."

Allegations are that North Korea may use the detained journalists as a bargaining chip for resumption of bilateral talks on its nuclear weapons and ballistic missiles. North Korea has threatened to boycott the six-party talks on ending its nuclear weapons programs and reinforce its nuclear and ballistic missile arsenal unless the Security Council apologizes for its rebuke for an April 5 rocket launch. yongyang also threatened to shun any dialogue with the U.S., citing what it calls hostile policy.

New Mexico Gov. Bill Richardson said last week, "Obviously, they see the two women as possible bargaining chips. Now, what the North Koreans want more than anything is they want to deal directly with us. They don't want the other countries involved."

U.S. officials have said they will deal with North Korea bilaterally under the framework of the six-party talks on the North's denuclearization, which involve the two Koreas, the U.S., China, Japan and Russia.

"So they're testing us, the North Koreans," Richardson said. "It's a new administration."
Posted by: Steve White || 06/02/2009 00:00 || Comments || Link || E-Mail|| [336062 views] Top|| File under:
U.S. to Give Written Pledge on Nuclear Umbrella
At a summit in Washington on June 16, the U.S. will apparently give South Korea a written pledge about its protective nuclear umbrella. The pledge has been reaffirmed through several statements issued by the annual Security Consultative Meeting between the defense ministers of the two countries.

But the written pledge at a summit has a special weight. The U.S. apparently decided to make the commitment after North Korea's nuclear test last week and in light of calls here for South Korea to develop its own nuclear arms in response.

What exactly the nuclear umbrella is has not been revealed. The two countries used the term in the joint statement they issued after each SCM meeting, but replaced it with a new term, "extended deterrence," in October 2006, which apparently means the same thing.

Strategic nuclear weapons with a megaton capacity could theoretically be included in the nuclear umbrella, but it is more likely to consist of tactical nuclear weapons with a capacity of 100 to 200 kilotons or less since the two Koreas are adjacent, experts speculate.

According to a U.S. report for 2002, the U.S. has a total of 1,620 tactical nuclear weapons -- 1,300 B-61 nuclear bombs that can be carried by B-2 stealth bombers, B-52 bombers, or F-15E, F-16 and FA-18 fighters; and 320 Tomahawk cruise missiles that can be launched from Los Angeles-class attack nuclear-powered submarines.
Posted by: Steve White || 06/02/2009 00:00 || Comments || Link || E-Mail|| [336067 views] Top|| File under:
Nork Navy 'Steps Up West Sea Activities'
North Korea has apparently instructed naval troops in the West Sea to stockpile more than twice the normal amount of ammunition and artillery shells and staged an unprecedented surprise landing exercise.

A South Korean military source on Monday said the North Korean military has recently instructed patrol boats and coast artillery batteries under the West Sea Navy fleet in Nampo to stockpile more than double the amount of ammunition and shells they keep in normal times. That could be preparation for a possible clash with South Korea.

The surprise landing exercise on the west coast involved high-speed air-cushioned landing craft. The same source said a landing exercise during the month of June was unprecedented in North Korea. "The exercise seems to be a kind of saber-rattling," he said. He suggested that the North is attempting to show South Korea that it could carry out a provocation by a surprise landing.

But South Korean military authorities do not necessarily treat the moves as decisive signs that an armed provocation is impending, though they are watching developments closely. Since a statement calling for an "all-out confrontation posture" against the South on Jan. 17, the People's Army has apparently not given instructions to for troops to enter a quasi-wartime state.
Posted by: Steve White || 06/02/2009 00:00 || Comments || Link || E-Mail|| [336063 views] Top|| File under:
Home Front: Politix
Poll: Americans Overwhelmingly Opposed to Closing Gitmo - They don't count
Americans are strongly opposed to shutting the doors of the prison camp at Guantanamo Bay and moving terrorism suspects to detention centers in the U.S., according to a recent poll.

A USA TODAY/Gallup Poll released Tuesday found that those surveyed oppose the closing of Guantanamo by more than 2-1.

By more than 3-1, respondents oppose moving the detainees to prisons within the U.S., according to the poll.

Sixty-five percent of Americans polled said they do not support closing Guantanamo and sending its detainees to U.S. prisons while just 32 percent said they did support the idea.

President Obama signed an executive order in January to close within a year the prison at Guantanamo -- widely perceived by many as a symbol of U.S. abuse and torture around the world.

But critics charge that Obama has jeopardized U.S. national security by deciding to close Guantanamo by January 2010.

And former Vice President Dick Cheney has publicly defended harsh interrogation techniques practiced at Guantanamo, claiming they helped obtain useful information.

The poll surveyed 1,015 adults by phone from Friday through Sunday, and has a margin of error of 3 percentage points.
Posted by: GolfBravoUSMC || 06/02/2009 18:39 || Comments || Link || E-Mail|| [336066 views] Top|| File under:
Winter Soldier II
US war veterans from Iraq testify before Congress giving eyewitness account about horrors of war.
Posted by: GolfBravoUSMC || 06/02/2009 09:37 || Comments || Link || E-Mail|| [336083 views] Top|| File under:
Cheney: Saddam's role in terrorism; his reasoning for declassifying waterboarding documents
Former Vice President Dick Cheney said Monday that he does not believe Saddam Hussein was involved in the planning or execution of the September 11, 2001, attacks.

He strongly defended the Bush administration's decision to invade Iraq, however, arguing that Hussein's previous support for known terrorists was a serious danger after 9/11.


And it was also an easy destination for most terrorists on the planet to head to in order to kill the infidels but wind up getting killed themselves instead. They should get their money back.


Cheney, in an appearance at the National Press Club, also said he is intent on speaking out in defense of the Bush administration's national security record because "a clear understanding of policies that worked [in protecting the United States] is essential."

"I do not believe and have never seen any evidence to confirm that [Hussein] was involved in 9/11. We had that reporting for a while, [but] eventually it turned out not to be true," Cheney conceded.

But Hussein was "somebody who provided sanctuary and safe harbor and resources to terrorists. ... [It] is, without question, a fact."

Cheney restated his claim that "there was a relationship between al Qaeda and Iraq that stretched back 10 years. It's not something I made up. ... We know for a fact that Saddam Hussein was a sponsor -- a state sponsor -- of terror. It's not my judgment. That was the judgment of our [intelligence community] and State Department."

Cheney identified former CIA Director George Tenet as the "prime source of information" on the relationship between Iraq and al Qaeda.

Tenet "testified, if you go back and check the record, in the fall of [2002] before the Senate Intelligence Committee -- in open session -- that there was a relationship," Cheney said.

Hussein was captured by U.S. forces in Iraq in December 2003. In November 2006, the former Iraqi leader was convicted of crimes against humanity and sentenced to death. He was executed the following December.

Among other things Monday, Cheney also called the Guantanamo Bay, Cuba, detention center a "good facility ... if you are going to be engaged in a world conflict, such as we are, in terms of global war on terrorism. You know, if you don't have a place where you can hold these people, the only other option is to kill them. And we don't operate that way."


But, but, .... No wonder the Donks have their panties in a bunch.


He reiterated his call for President Obama to declassify documents detailing the results of "enhanced interrogations" of high-value detainees.

Since Obama has already released memos detailing the interrogation methods, Cheney said, it is important to share the results of those interrogations with the public as well.


Logical. Unless you're maneuvering politically, of course.


"I would not ordinarily be leading the charge to declassify classified information, otherwise they wouldn't call me Darth Vader for nothing," Cheney said.
But "once the [Obama] administration released the legal memos that gave the opinions that were used to guide the interrogation program, they'd given away the store. ... I [therefore] thought it was important to have the results that were gained from that interrogation program front and center as well."

On May 14, the CIA rejected the former vice president's request to declassify the documents. CIA spokesman Paul Gimigliano, in a written statement, said the two documents are the subject of pending lawsuits and therefore cannot be declassified.

Cheney said Monday that the memos previously released also were the subject of ongoing lawsuits. He said Obama can release the additional documents with "the stroke of a pen."


Note to CIA, Nobama, and all the rest of the Dem party: Don't try to BS a guy like Dick Cheney. You will lose. Unless the voters aren't paying attention, of course.

Second note to same: Mr. Cheney is smarter than you. He has more experience. When he fights, he fights to win.

On May 21, Cheney gave a full-throated defense of the Bush administration's enhanced interrogations of al Qaeda prisoners during an appearance at the conservative American Enterprise Institute.

He has said that the interrogations saved the lives of "thousands, perhaps hundreds of thousands." He called the techniques the Bush administration approved "legal, essential, justified, successful and the right thing to do."
Posted by: gorb || 06/02/2009 01:39 || Comments || Link || E-Mail|| [336064 views] Top|| File under:
US judge: Gitmo evidence must be made public
WASHINGTON, June 1 (Reuters) - A federal judge rejected on Monday a U.S. government request to keep secret the unclassified evidence that it says justifies the continued imprisonment of more than 100 Guantanamo Bay prisoners. U.S. District Judge Thomas Hogan ruled the government cannot keep the documents known as factual returns from public disclosure and must seek court approval to keep specific information secret.

"Public interest in Guantanamo Bay generally and these proceedings specifically has been unwavering," Hogan wrote. "Publicly disclosing the factual returns would enlighten the citizenry and improve perceptions of the proceedings' fairness."


There are lots of things that might 'enlighten' the citizenry but nonetheless shouldn't be disclosed.

The sealed court documents outlined the government's case for the continued holding of the detainees. The documents were filed in response to petitions by the detainees seeking their court-ordered release.

The ruling was a victory for detainee lawyers and a coalition of news organizations. They argued the news media and the public have a constitutional right of access to the documents.

The judge ordered the U.S. Justice Department to publicly file its unclassified records or show the court what specific information it wants to keep secret by the end of next month.

The Justice Department was reviewing the ruling, spokesman Dean Boyd said. He said the government never sought to keep the information sealed indefinitely but only until the completion of an appropriate classification review.
Posted by: Steve White || 06/02/2009 00:00 || Comments || Link || E-Mail|| [336064 views] Top|| File under:
India-Pakistan
President for reforms in Madrassas to win ideological battle
[Geo News] President Asif Ali Zardari on Monday said the war against militancy is a total war and each and every section of the society must rise to the occasion to "defeat the mindset that creates and nurtures militancy".

President Zardari alongwith Prime Minister Syed Yusuf Raza Gilani was presiding over a high level meeting here at the Aiwan-e-Sadr today to review the law and order situation.

The meeting was attended by the Federal Ministers for Information, Interior, Provincial Chief Ministers, Governor NWFP, Army Chief, the Chiefs of Intelligence Agencies, Prime Minister of Azad Jammu and Kashmir, Chief Executive of Northern Areas, the Chief Secretaries and IGPs of all the provinces, Secretary General and senior officers of the relevant ministries of the federal government.

Talking to the media about the meeting Spokesperson to the President former Senator Farhatullah Babar said that the President expressed satisfaction over the success achieved in the war and said that the day was not far when militants would be so crippled that they will pose no threat to the people and the country.

He said that half of the war was to subdue and defeat the militants militarily and half of the war was to win the hearts and minds of the internally displaced persons.

The President said that the international community was more than willing to help Pakistan as was demonstrated in the recent meetings of the `Friends of Democratic Pakistan' and leaders and lawmakers of the US, Britain, and France during his recent visit to these countries.

He said the people of Pakistan also, through the political parties, supported the ongoing operation against the militants in Swat, Malakand and other areas as has been demonstrated by the unanimous resolution adopted by the Parliament against militancy and the decisions of recently held All Parties Conference by the Prime Minister.

The combination of favourable domestic public opinion and the willingness of the international community to help had placed in the hands of government a great opportunity to eliminate the militants, mindset once and for all, the President observed.

President Zardari said that the nation cannot afford to lose this war for the sake of its own survival.

He said that while the government was determined to pursue fight to the finish, it was also working on a plan to strengthen the capacity of law enforcing agencies to win this war.

The President advised the government to step up implementation of the plan to strengthen law-enforcing agencies. The will to fight must be strengthened with the capacity to fight, he said.

The President also underlined the need for strengthening the prosecution so as to bring the militants and criminals to speedy and efficient justice within the bounds of the existing legal frame-work and laws.

President Zardari said that the present fight against militants was also for the fight of ideas and "for wining this battle of ideas we need to carry out necessary reforms in the education system particularly in the Madrassa education so as to produce tolerant, moderate and forward looking youth who naturally detested militancy, extremism and intolerance".

The President also praised Armed Forces and the law enforcement agencies for the courageous fight they had put up against militants and for sacrifices they had made in the cause. He also praised the Prime Minister and the government for taking the militants head on.

The President said that an exit strategy with clear objectives be also devised that enabled the civil administration to take over the administration of the areas where the writ of the government had been established and from where the militants had been driven out.
Posted by: Fred || 06/02/2009 00:00 || Comments || Link || E-Mail|| [336064 views] Top|| File under: Govt of Pakistan
Moon concerned over rehabilitation of IDPs
[Geo News] The security in various high valued cities has been beefed up on Monday following the reports of influx of suspected suicide terrorists by intelligence agencies, Geo news reported. Intelligence sources said that reports, in regard to the arrival of suspected suicide militants in various cities of country, have been confirmed following which the security in concerned cities has been tightened. According to reports, five in Peshawar, six in Karachi, four in Lahore, eight in Islamabad and four terrorists have arrived in Multan who could possibly take advantage of cycles and motorcycles to put their nefarious designs into practice. The terrorists are hailing from Waziristan, intelligence sources said.
Posted by: Fred || 06/02/2009 00:00 || Comments || Link || E-Mail|| [336065 views] Top|| File under: Govt of Pakistan
Pakistan nukes in safe hands: A. Q. Khan
Atomic Scientist Dr. Abdul Qadir, the father of Pakistan atomic bomb, has rejected the world concerns regarding the nuclear arsenals and termed it as baseless propaganda against Pakistan nuclear program.

Talking to private TV channel on Thursday, he said that the nuclear weapons were in the safe hands and the country's enemies were doing baseless propaganda against the atomic program adding that the West and its allies considered their nuclear arsenals as fair while Pakistan's as unfair.

He criticized the Western double standard over the atomic program and said that the West was doing baseless propaganda against Pakistan.

Dr. Qadir said that Pakistan was undergoing from a test period as every nation of the world underwent form such period; he, however, expressed his hope that the country would get through form its most difficult juncture of the history.
Posted by: john frum || 06/02/2009 00:00 || Comments || Link || E-Mail|| [336077 views] Top|| File under: Govt of Pakistan
Iraq
Iraqi jailed over kidnap and murder of Margaret Hassan
An Iraqi man was jailed for life today for the kidnapping and murder of aid worker Margaret Hassan. Mrs Hassan, 59, the director of humanitarian group Care International in Iraq, was taken hostage on her way to work in Baghdad in October 2004 and shot dead just under a month later.

Ali Lutfi Jassar was given a life sentence at Baghdad's Central Criminal Court today for his part in her abduction and murder and for attempting to blackmail her relatives.

The aid worker's family welcomed the court's decision, but appealed to Jassar to tell them where her body is so they can bring her back to Britain. They said in a statement: "We are content that this man has been found guilty.

"However, he has still not revealed the whereabouts of Margaret's remains, which would enable us to bury her with the respect she deserves."

Jassar, 36, a Sunni architect from Baghdad also known as Abu Rasha, pleaded not guilty to the charges but was convicted after a one-day trial. He was arrested by Iraqi and US forces last year after contacting the British Embassy in Baghdad and attempting to extort 1 million dollars in return for leading them to Mrs Hassan's body.

Jassar was the second person to be brought to justice over Mrs Hassan's abduction and murder.

Mustafa Mohammed Salman al-Jabouri was given a life sentence by a Baghdad court in June 2006 after being convicted of aiding and abetting the abductors. His sentence was later reduced on appeal.

Mrs Hassan's family has been told that three leading members of the kidnap gang who fled Iraq will be tried in their absence.

This article starring:
Ali Lutfi Jassar
Mustafa Mohammed Salman al-Jabouri
Posted by: ed || 06/02/2009 13:08 || Comments || Link || E-Mail|| [336065 views] Top|| File under:
Al-Maliki said "Baghdad will burn" if the photos are released
WASHINGTON -- President Barack Obama reversed his decision to release detainee abuse photos from Iraq and Afghanistan after Iraqi Prime Minister Nouri al-Maliki warned that Iraq would erupt into violence, U.S. military and State Department officials said.

In the days leading up to a May 28 deadline to release the photos in response to an American Civil Liberties Union lawsuit, U.S. officials, led by Christopher Hill, the U.S. ambassador to Iraq, told al-Maliki that the administration was preparing to release photos of suspected detainee abuse taken from 2003 to 2006.

When U.S. officials told al-Maliki, "he went pale in the face," said a U.S. military official, who along with others requested anonymity because of the matter's sensitivity.

The official said releasing the photos would lead to more violence that could delay the scheduled U.S. withdrawal from cities by June 30 and that Iraqis wouldn't make a distinction between old and new photos. The public outrage and increase in violence could lead Iraqis to reject the security agreement in a planned referendum and refuse to permit U.S. forces to stay until the end of 2011.

Al-Maliki said "Baghdad will burn" if the photos are released, said a second U.S. military official.

A U.S. official who's knowledgeable about the photographs said that at least two of them depict nudity; one is of a woman suggestively holding a broomstick; one shows a detainee with bruises but offers no explanation of how he got them; and another is of hooded detainees with weapons pointed at their heads.

Some of the photos were of detainees being held in prisons, while others were taken at the time a detainee was captured.

"It was not so much the photos themselves, but that the perception that they would be Abu Ghraib-type photos," added the senior defense official, who said U.S. officials were worried "about the potential street consequences" of making the photos public.

Iraq is scheduled to hold a referendum by July 30 on the accord, which calls for the withdrawal of all U.S. troops by the end of 2011. If the accord is rejected, the U.S. would have to withdraw from Iraq within a year of the vote or by the summer of 2010. Some U.S. officials fear that would be before Iraq's security forces can protect the country on their own.

The status of forces agreement calls for the U.S. to train Iraqi forces in specialized areas such as aviation and intelligence-gathering and to step to the side as Iraqi forces take control of their communities.

White House officials didn't respond to requests for comment. Al-Maliki's office, Iraq's deputy prime minister and the foreign minister didn't answer calls seeking comment.

With tensions rising again in major Iraqi cities, al-Maliki feared that "if you add (the photos) to that mix, it could very easily provide an incentive to the extremists" to stir violence, a State Department official said.

Obama was told the photos' release would trigger more violence, U.S. officials say.


Posted by: GolfBravoUSMC || 06/02/2009 09:43 || Comments || Link || E-Mail|| [336063 views] Top|| File under:
Gaza Tunnel PonZI scheme unravels
Jeez. So many dilemmas here. This story is begging for an illustration...but which one? Yer classic Suprise Meter, Thta awesome Squealing Mole pic, the always reliable Usual Suspects, or the full Nelson Muntz "Ha Ha"? Dammit, I want to run them all!

A major corruption scandal involving the smuggling tunnels between Egypt and the Gaza Strip is making waves throughout the Strip.

A corruption scandal! In Gaza! You don't say.

The affair began shortly before Israel's incursion into Gaza in December, when tunnel owners affiliated with the ruling Hamas party offered Gazans an offer they couldn't refuse opportunity to invest in the goods smuggled through the tunnels. The owners of the tunnels, which are located in the town of Rafah, on the Gaza-Egypt border, raised millions of dollars.

Because the smuggling operations had the approval of Hamas, they proceeded without hindrance, and the scheme initially paid off handsomely.


The tunnel owners then hired more salesmen to solicit investments, and new investors joined every day. Imams even used their pulpits in the mosques to tell people what a good business proposition this was. Soon, the smuggling profits proved insufficient to pay off all the investors.


At that point, the tunnel owners began operating a classic Ponzi scheme: They used money from new investors to cover the shortfall in the smuggling profits and enable them to pay off the old ones. What finally put paid to the scheme, however, was Operation Cast Lead.

"And we woulda gotten away with it, if it wasn't for those meddling Juice!"

Recently, the Hamas government offered to repay all investors a mere 16.5 percent of their original investment, saying this was all the money it had been able to retrieve from the suspected perpetrators. However, the investors refused indignantly.

"It sez my shares are backed by the full faith an' credit of Gazastan! Sez so right here!"

That led Hamas to promise to try to repay all investors in full. However, it said, this will be possible only if it succeeds in tracking down all the other people involved in the scheme and recovering the missing money from them.

"Don't knot up yer knickers there, Nancy. We'll gitcher money!" (Curly-toed trainers, don't fail us now!)

Possibly there are people more deserving of this somewhere in the universe.
Posted by: lord garth || 06/02/2009 00:00 || Comments || Link || E-Mail|| [336062 views] Top|| File under:
Hamas welcomes UN war crimes investigators to Gaza
GAZA - The Islamic Hamas movement welcomed a United Nations investigation team to the Gaza Strip Monday and said it would cooperate with it as it probes alleged war crimes committed during Israel's 22-day offensive in the Palestinian territory at the turn of the year. The 15-member delegation is charged by the UN Human Rights Council with investigating the actions during December 27 - January 18 offensive of both the Israeli army and Hamas movement which administers the Gaza Strip.


The evil are leading the stupid ...

The UN team, headed by South African war crimes prosecutor Richard Goldstone, entered the salient from Egypt, via the Rafah border crossing point. Its members were to remain in the region for one week and were expected to present a report in August.

Hamas spokesman Fawzi Barhoum said his movement will cooperate with the UN team and "and will put all the evidence and proof at their disposal to let them complete their mission."


How about all the evidence of Hamas violating human rights?

Israel has said it will not cooperate with the investigation. "This committee has been instructed to find Israel guilty no matter what and there is no point in cooperating with such a masquerade," Israeli Foreign Ministry Spokesman Yigal Palmor told the German Press Agency dpa Friday.
Posted by: Steve White || 06/02/2009 00:00 || Comments || Link || E-Mail|| [336062 views] Top|| File under:
Olde Tyme Religion
EgyptŽs Grand Mufti bans Muslim use of WMDs
[Al Arabiya Latest] Muslim states can possess weapons of mass destruction but may not use them against non-Muslim nations, according to Egypt's highest religious authority, who issued the opinion online Sunday in hopes of clarifying assertions about their legitimacy.

"It is not permissible for Muslim countries to use weapons of mass destruction...but they can possess them only as a deterrent against possible attacks," Grand Mufti Ali Gomaa wrote in his religious ruling, or fatwa, which came just days before U.S. President Barack Obama is due to address the Muslim world from Cairo.

Gomaa issued the fatwa in response to "reports and opinions from various groups claiming that the use of weapons is legitimate based on some sharia rulings on gathering ammunition," he wrote on the website of Dar al-Iftaa, the state-sanctioned body charged with providing religious rulings.

His ruling did not prohibit the acquisition or possession of such weapons as a deterrent, but said their use was prohibited because it could threaten states beyond the borders of the targeted country and kill non-combatants and Muslims-- something that would not be allowed even in a declared war.

"This fatwa is the first one we issued on this topic and comes in response to the wave of uninformed opinions from various groups," according to spokesman Dr. Ibrahim Negm.
Posted by: Fred || 06/02/2009 00:00 || Comments || Link || E-Mail|| [336065 views] Top|| File under:
Sri Lanka
Britain sold weapons to help Sri Lankan army defeat Tamil Tigers
This won't stop the Brit papers from working up a fine sense of hypocritical rage over their beloved Tigers ...

Britain and other EU countries sold military equipment worth millions of pounds to the Sri Lankan Government in the last three years of its bloody civil war with the Tamil Tigers, The Times has learnt. Britain approved commercial sales of more than £13.6 million of equipment including armoured vehicles, machinegun components and semiautomatic pistols, according to official records.

Slovakia provided 10,000 rockets worth £1.1 million, while Bulgaria approved sales of guns and ammunition worth £1.75 million, according to EU documents and officials.

It is impossible to verify whether all the approved sales were delivered as the governments involved do not publish those details. Only Slovakia has confirmed delivery of the rockets.

The approval of the sales still raises the question of whether weapons from the EU were used in the last five months of Sri Lanka's 26-year civil war, during which UN officials estimate that 20,000 civilians were killed.

"I think we need answers about what these were used for," said Mike Gapes, a Labour MP who chairs the Commons Foreign Affairs Select Committee and is a member of the Committee on Arms Export Controls.

The sales were cleared despite the 1998 EU Code of Conduct on Arms Exports, which restricts transfers to countries facing internal conflicts or with poor human rights records and a history of violating international law. They were approved while the EU called for peace talks in Sri Lanka, saying that it did not support a military solution, and expressing concerns about human rights abuses after the collapse of a 2002 ceasefire.

The US also sold Sri Lanka millions of pounds of military equipment in 2006-07 but suspended all military aid and sales early last year because of concerns about alleged rights abuses.

British MPs and MEPs, as well as activists against the arms trade, said that the EU should have done the same as early as 2006, when the ceasefire began to unravel. "The EU had an obligation not to supply these things," said Malcolm Bruce, a Liberal Democrat MP who visited Sri Lanka last month. "There were too many unanswered questions. With hindsight, Britain's sales did violate the EU code of conduct."

John Battle, a Labour MP, former Foreign and Commonwealth Office minister and now a member of the Committee on Arms Export Controls, said: "We should have been sharper off the mark and so should the EU."

He called for an immediate suspension of EU arms sales to Sri Lanka until it lifted all restrictions on journalists and aid workers.

Several MPs and MEPs also called for the EU code of conduct, which became legally binding on December 8, to be strengthened to ensure consistency and transparency across the 27 member states. The code says: "Member states will not allow exports which would provoke or prolong armed conflicts." It also says that member states should "not issue an export licence if there is a clear risk that the proposed export might be used for internal repression".

Until December 8, however, it was up to member states to decide whether the criteria applied to any given arms sale.

Slovakia said that its rocket deal was justified because there was no UN arms embargo on Sri Lanka, the island had a right to defend itself and the Tigers were banned in the EU as a terrorist organisation.

Britain disputed Slovakia's position at the time but approved its own arms sales out of concern that countries, such as China, would take its place.

Arms sales approved by the British Government include:

2008 £4 million of equipment including military sonar detection items and components; components for aircraft military communications equipment and military communications equipment


2007 £1 million of equipment including ejector seats, grenades, ground vehicle military communications equipment, military parachutes


2006 £8.6 million of equipment including 50 semi-automatic pistols, components for combat aircraft, military aircraft communications equipment, armoured all-wheel-drive vehicles, components for general purpose and heavy machineguns, small arms ammunition
Posted by: Steve White || 06/02/2009 00:00 || Comments || Link || E-Mail|| [336067 views] Top|| File under:
Syria-Lebanon-Iran
Halutz: Israel failed to kill Nasrallah
Former IDF chief of general staff Lt.-Gen. Dan Halutz on Sunday evening revealed that Israel attempted to assassinate Hizbullah leader Hassan Nasrallah during the Second Lebanon War in 2006. "In the Second Lebanon War there was an attempt to hit Hizbullah leader Hassan Nassralah, but it wasn't successful," Army Radio quoted Halutz as telling participants at a Tel Aviv University conference.

Halutz, who resigned from his post following the war, apparently criticized the government's policy regarding reporters in 2006, and said that the policy of openness to the media during the Second Lebanon War was exaggerated.

Meanwhile in Lebanon, Hizbullah's leadership instructed all its operatives to raise their alert to "emergency level" for the duration of the IDF Home Front Command's week-long 'Turning Point 3' national drill, Lebanese media reported.

Hizbullah expressed fear over what they called "Israel's attempt to use the drill in order to attack targets in Lebanon or carry out special operations."

The group publicly announced that both its military and political wings were well prepared for such a scenario, saying that "the units have been fortified with additional fighters, and the organization will remain on high alert for the duration of Israel's drill."

Last week, Foreign Minister Avigdor Lieberman said that an arrest warrant should be immediately issued for Nasrallah, following a German report linking Hizbullah to the assassination of former Lebanese prime minister Rafik Hariri.

"An international arrest warrant must be issued for Nasrallah, and he must stand trial," Lieberman said before the weekly cabinet meeting last week. "The report about Nasrallah's involvement in the murder of prime minister Rafik Hariri must send a warning signal to the international community."
Posted by: Fred || 06/02/2009 00:00 || Comments || Link || E-Mail|| [336063 views] Top|| File under: Hezbollah
Who's in the News
66
[untagged]
5
TTP
4
Govt of Pakistan
1
Hamas
1
Hezbollah
1
Hizb-ut-Tahrir
1
Iraqi Insurgency
1
Jundullah
1
Taliban
1
al-Shabaab
1
al-Qaeda in Pakistan
Bookmark
E-Mail Me
The Classics
The O Club
Rantburg Store
The Bloids
The Never-ending Story
Thugburg
Gulf War I
The Way We Were
Bio
Merry-Go-Blog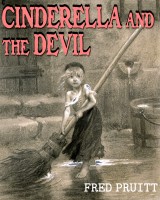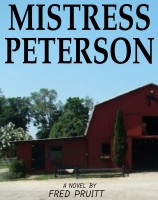 On Sale now!


A multi-volume chronology and reference guide set detailing three years of the Mexican Drug War between 2010 and 2012.

Rantburg.com and borderlandbeat.com correspondent and author Chris Covert presents his first non-fiction work detailing the drug and gang related violence in Mexico.

Chris gives us Mexican press dispatches of drug and gang war violence over three years, presented in a multi volume set intended to chronicle the death, violence and mayhem which has dominated Mexico for six years.
Click here for more information


Meet the Mods
In no particular order...


Steve White
Seafarious
tu3031
badanov
sherry
ryuge
GolfBravoUSMC
Bright Pebbles
trailing wife
Gloria
Fred
Besoeker
Glenmore
Frank G
3dc
Skidmark



Better than the average link...



Rantburg was assembled from recycled algorithms in the United States of America. No trees were destroyed in the production of this weblog. We did hurt some, though. Sorry.
44.192.115.114

Help keep the Burg running! Paypal: