-Signs, Portents, and the Weather-
Obama's "soaring oratory and Muslim roots have kindled hope among Muslims".
Respect for Islam, a prescription for Palestinian statehood and assurances of a speedy U.S. pullout from Iraq -- that's what Muslims from Morocco to Malaysia say they want to hear from President Barack Obama this week when he addresses them from this Arab capital.

His speech Thursday from Cairo University will try to soften the fury toward the United States among so many of the world's 1.5 billion Muslims, ignited by the U.S. occupation of Iraq and the hands-off attitude toward the Israeli-Palestinian conflict of his predecessor George W. Bush.

Obama's offer of a new beginning is seen as an attempt to stem the growing influence of extremists -- particularly Iran, with its regional and nuclear ambitions -- and to bolster moderate Muslim allies.

It comes just days ahead of crucial elections in Lebanon and Iran -- where the appeal of militancy will be put to the test -- and amid worsening violence in Iraq, Afghanistan and Pakistan.

The American leader's soaring oratory and Muslim roots have kindled hope among Muslims. But they will judge him by his actions, not his words, said 20-year-old Mohammed Wasel, sipping sugar cane juice with friends after mosque prayers in Cairo's Abbasiya neighborhood.

"There will be a lot of talk, but I seriously want to see something real coming out of this speech, something tangible," Wasel said, expressing a view shared by an Eritrean social worker in Rome, a retired teacher in Baghdad and a Palestinian mayor in the West Bank.

Obama "has to walk the talk," said social activist Marina Mahathir, daughter of Malaysia's former prime minister, Mahathir Mohamad.

But with rising hopes come the risk of disappointment. Obama isn't expected to present a detailed vision of a Mideast peace deal -- potentially the most effective antidote to anti-Western sentiment -- until later.

And there is doubt the U.S. president can change entrenched foreign policy, particularly what is perceived in the Muslim world as Washington's pro-Israeli bias. What Muslims see as America's repeated failure to hold Israel to its international obligations is a sore point. A construction freeze in Israeli West Bank settlements -- Obama wants it, Israel rejects it -- is shaping up as a major test.
Posted by: GolfBravoUSMC || 06/01/2009 10:41 || Comments || Link || E-Mail|| [10795 views] Top|| File under:
Afghanistan
Mohaqiq, Dostum to support Karzai in Afghan poll
Two key Afghan opposition groups have pledged to back incumbent Hamid Karzai in August's presidential election, top officials from both parties said on Sunday, further boosting his chance of victory.

The groups are headed by men from the Hazara and Uzbek ethnic minorities, who have styled themselves leaders of their people, and claim they can sway a significant number of voters in a country where ethnic allegiances are a powerful force. Haji Muhammad Mohaqiq, a Hazara who leads the Hezb-i-Wahdat party, told Reuters he had confirmed his support for Karzai at a meeting on Saturday, after weeks of negotiations about power sharing under a future government. A senior leader of Junbish-i-Melli party, founded by ethnic Uzbek General Abdul Rashid Dostum, also committed his party to backing the government. "Yesterday, we had a tripartite meeting (with Karzai and Mohaqiq) and we reached the conclusion that we would support him in the elections," Sayed Noorullah, the head of Junbish-i- Mellei's central council, told Reuters.

As Karzai cements his lead in the presidential race, it may help him win over opponents who if they cannot unseat him, would like a share of government power. The fresh backing for Karzai will be a major blow to the main opposition bloc, the National Front, which once counted both parties as important members.
Posted by: Fred || 06/01/2009 00:00 || Comments || Link || E-Mail|| [10793 views] Top|| File under:
Africa North
Egypt advises Israel not to mix religion with politics
Pay attention here - there's a lot being said.

Egypt said Sunday it was against mixing religion with politics with regard to Israel's insistence to call itself a Jewish state, because that would further complicate steps at bringing a finality to the Israeli-Palestinian conflict.

Presidential spokesman Suleiman Awad -- answering reporters'questions on the heels of a cabinet meeting today presided by president Hosni Mubarak -- said that Mubarak in his recent meeting with Israeli prime minister Benjamin Netanyahu in Sharm El-Sheik broached the sensitive topic of the right of return of the so-called 1948 Palestinians.


Bibi: No. Let us move on to the next sensitive topic.

To a question about Hizbollah's allegation that some Arab states strive to influence the outcome of the upcoming Lebanese elections -- in a reference to news that Hizbollah has a cell in Egypt -- Awad said this issue was in the hands of the Egyptian law, emphasizing that Egypt gives its blessings to the elections and wishes peace and stability to that country.



He said that overall Iran played a constructive role in bringing peace and stability to the Mideast region, a fact Egypt could not extend to Israel.

That first bit is certainly a diplomatic statement, in the saying, "Nice doggie," while reaching for a rock sense. It may even in the long run turn out to be true, although in that case not in ways Iran intended. The second bit is rude.

About Israeli demands that the Iranian nuclear file be treated as top priority on the agenda of policies at the US administration, thus marginalizing the importance of the Mideast conflict, Awad said his country championed the right of any country to acquire nuclear energy for peaceful purposes.


Didn't El Baradai once work on Egypt's nuclear 'development' project? Tom Leherer sang about it in the early 1960s. ("Who's Next")

However he added that Mubarak, in his meeting with Netanyahu, affirmed that Egypt was against Iran's tendencies to expand its influence in the region through supporting certain well-known militia groups.

Awad expressed hope that talks between Iran and the group of 5+1 over the nuclear issue result in a positive outcome, wishing that the Mideast region be free of the spread of nuclear weapons, whether the source of that be Iran or Isreal or anyone else.

On Israel's attempts to see itself in the same foxhole with Arabs regarding the potential nuclear threat from Iran, Awad said Egypt did not subscribe to such a scenario and that Egypt's differences with Israel were not of the same caliber as with Iran.
He said that overall Iran played a constructive role in bringing peace and stability to the Mideast region, a fact Egypt could not extend to Israel.


Thank you, President Obama.
Posted by: Seafarious || 06/01/2009 00:00 || Comments || Link || E-Mail|| [10793 views] Top|| File under:
Britain
BBC offers £30,000 apology to Muslim Council over TV debate
The BBC has offered to pay £30,000 and apologise to the Muslim Council of Britain after airing claims that it encourages the killing of British troops. The Corporation caved in after a panellist on the Question Time TV programme accused the country's most influential Muslim organisation of failing to condemn attacks on soldiers in Iraq and Afghanistan.

The broadcaster was threatened with legal action over comments by former Daily Telegraph editor Charles Moore during a debate about Islamic protests which marred a soldiers' homecoming parade in Luton. Mr Moore blamed the MCB's leadership for its apparent reluctance to condemn the killing and kidnapping of British soldiers overseas. He went on to claim that [the Council] thought it was a 'good thing' to kill troops.

Faced with the threat of a writ, the BBC made an offer of 'amends' and an apology on the Question Time website. But this has been rejected and the MCB is demanding an apology on air.

The Corporation's decision to pay out will raise eyebrows in Whitehall, where ministers have refused to settle a similar defamation claim over a letter written by Communities Secretary Hazel Blears. A BBC insider said the move has also angered Mr Moore, who was not consulted over the legal response to the complaint or even informed that an offer to settle had been made.
Posted by: ryuge || 06/01/2009 10:03 || Comments || Link || E-Mail|| [10793 views] Top|| File under:
China-Japan-Koreas
Gates Looks to Tougher Approach on North Korea
SINGAPORE -- Defense Secretary Robert M. Gates raised the idea of a tougher approach toward North Korea's recent nuclear test in meetings here with Asian allies on Saturday, including the prospect of building up United States military forces in the region should six-nation diplomatic talks with North Korea fail, American defense officials said.

Mr. Gates raised "the notion that we should think about this as we are pursuing the six-party talks," said a senior defense official who asked for anonymity because he was not authorized to speak publicly on the issue. "We ought to think about what more we need to do should they not prove successful."


That's a thought we should have been having all along ...

But another defense official cautioned that talk of any military buildup was premature and that it was merely a "prudent option" in terms of "what should we be thinking about in the event that we need to start enhancing our posture, our defenses?" On Friday Mr. Gates said that the United States had no plans to reinforce some 28,000 American troops based in South Korea.


We don't need more ground troops in the ROK. We need to get inside the Nork decision loop. We need to start turning that country against its leaders. That means propaganda, sowing dissent, perhaps quiet contact with a general who might be persuaded to slip something into Kimmie's cognac, or who might be willing to set up a breakaway region. We need to support the Nork people by breaking down the information wall. We need to push the Nork leadership; cut off their money, scare off their potential customers and make them even more pariahs than they are now. None of that requires more troops.

Mr. Gates, who warned North Korea in a speech here early Saturday that the United States would not tolerate it becoming a nuclear-armed nation, ...


... though so far we have ...

... met throughout the day at the conference, called the Shangri-La Dialogue, with defense officials from China, South Korea, Japan and other Asian nations to begin pulling together a consensus on how to proceed. James B. Steinberg, the deputy secretary of State, attended a number of meetings, as did Dennis C. Blair, the director of national intelligence.


Any new policy that involves China is doomed to failure. We don't need China in our response, and our response would be better if we considered China part of the problem rather than part of the solution. To the extent that China supports the Norks, we need them to curb their dog.

There was widespread acknowledgement that sanctions against North Korea had to be strengthened because of its nuclear test on Monday and subsequent firings of short-range missiles. There was also general agreement that the long-running six-nation talks aimed at getting North Korea to give up its nuclear program had so far failed.

But by Sunday morning, Asian defense officials had not endorsed a specific course of action. "There's no prescription yet on what to do," said one of the senior American defense officials.


Because they don't know. Honestly, how long have you guys had to consider alternatives? Did you really think the Norks were going to honor the previous accords? Isn't there any contingency planning at all?

Late in the day on Saturday, Mr. Gates had a meeting focused on North Korea with the defense ministers of South Korea and Japan, a precursor to more detailed discussions to occur next week about North Korea's nuclear test. Mr. Steinberg is to lead the American team at those meetings; the group will include Stuart Levey, the Treasury under secretary for terrorism and financial intelligence, an indication that economic measures will be a significant part of the discussions.

Mr. Gates met on Saturday with the highest-ranking Chinese official at the conference, Lt. Gen. Ma Xiaotian, the deputy chief of the general staff of the People's Liberation Army. American defense officials said after the meeting that China, which has been reluctant to take tough action against North Korea, clearly viewed the nuclear test seriously.


That's what they're saying in English ...
Posted by: Steve White || 06/01/2009 00:00 || Comments || Link || E-Mail|| [10793 views] Top|| File under:
Norks Declare Wide Coastal Area Off Limits
North Korea has declared a wide area in the West Sea off Hwanghae and Pyongan provinces off-limits until the end of July. It is also becoming more secretive. A South Korean government official on Sunday said the North Korean Army has reduced communications to a significant extent, "and they exchange only messages that seem essential during communications as if they are mindful of our monitoring."

On about 120 occasions every year, North Korea declares areas in its waters off limits for ships for military exercises or oil exploration in both East and West seas. But it has seldom declared such a large area off limits for such a long period.


Could be preparation for a missile launch, or could be preparation for a naval 'encounter' ...

Experts speculate that the sudden departure of Chinese fishing boats engaged in illegal fishing in waters along the Northern Limit Line probably has something to do with this. Their number had dropped from some 280 to some 120 since last Thursday.

A South Korean government official said North Korea will probably launch a missile as early as mid-June, judging by the lead time, including preparations for setting up the launch pad. But other experts say it would take longer than two weeks given the time it takes to move it to Musudanri, assemble it, set it up on the launch pad and fill it with liquid fuel. North Korea's Taepodong-2 missile is believed to have a maximum range of 6,700 km, and any missile with range over 5,500 km is categorized as an ICBM.
Posted by: Steve White || 06/01/2009 00:00 || Comments || Link || E-Mail|| [10793 views] Top|| File under:
Norks Preparing for Long-Range Missile Test
More evidence of an upcoming ICBM launch in the near future.

North Korea appears to be preparing for a long-range missile test, defying the U.N. Security Council whose members are negotiating a resolution to punish it for its recent nuclear test, Yonhap News Agency reported Saturday, quoting an informed intelligence source.

The source, asking not to be identified, said an object that appeared to be an intercontinental ballistic missile (ICBM) was recently spotted on a cargo train at an artillery research center near Pyongyang, the North Korean capital. "We believe that the object is certainly an ICBM," said the official, adding that its size is somewhat similar to the one the North fired into the Pacific on April 5.

North Korea is believed to have started moving the object to a missile launch pad in Musudan-ri on the country's east coast, according to the official.

"The missile may be a modified version of a Taepodong-2 missile, which can travel over 4,000 km," the official said. "It usually takes about two months to set up a launch pad, but the process could be done in as little as two weeks, which means the North could launch a long-range missile as early as mid-June."

The remarks came shortly after a South Korean defense source in Singapore said some activities were spotted at a North Korean munitions factory used to build long-range missiles.

Some watchers speculate that North Korea may launch a missile at a time close to a summit set for June 16 between South Korean President Lee Myung-bak and his U.S. counterpart, Barack Obama. "There is a possibility that North Korea may push the 'fire' button right before or after the South Korea-U.S. summit," said a key diplomatic official at the presidential office, requesting to be unnamed.
Posted by: Steve White || 06/01/2009 00:00 || Comments || Link || E-Mail|| [10795 views] Top|| File under:
U.S. 'Likely' Could Intercept North Korean Missile
(Bloomberg) -- U.S. ground-based interceptor rockets would "likely" knock out a long-range North Korean missile before it could reach the American mainland, the Pentagon's independent testing official said today.

"I believe we have a reasonable chance" of an intercept, Charles McQueary, director of operational test and evaluation, said in an interview as North Korea defied international condemnation of a nuclear test with another short-range missile launch.

"I'd put it 'likely' -- than 'highly likely' -- as opposed to putting it 'unlikely," he said on his last day in office after almost three years as the top weapons evaluator for the Defense Department.

North Korea on April 4 attempted to launch a satellite on what some analysts said was a three-stage rocket capable of carrying a warhead that might reach the U.S. The reclusive regime has launched six short-range missiles this week that, while not able to strike the U.S., have refocused attention on American defenses.

A defense official in Washington said there is no major movement of personnel and equipment at a North Korean site to suggest that a second long-range missile launch is imminent. The official said there is activity that points to possible preparations for a launch by August.

"There's been very little testing so far" of the U.S. ground-based system compared with other missile-defense platforms, such as those on ships, McQueary said. "I wish we were further along, but we are not."

Still, "if North Korea launched a missile or two against us, we wouldn't sit back and say, 'I wonder if we have enough test data in order to launch,'" McQueary said. "We would launch."


The SM-3 and THAAD systems are, apparently, further along in testing, and military commanders apparently have more confidence in them than in the GIS. If the Norks really do launch a test ICBM that comes anywhere close to the U.S., however, the GIS is what we need to knock it out of the sky.

In that scenario, the U.S. would likely launch multiple rockets at the incoming missile to raise the chance of an intercept, he said.

The ground-based Midcourse Defense system is a network of interceptor rockets linked by satellites, radar and communications networks. Chicago-based Boeing is the prime contractor. Northrop Grumman Corp., Raytheon Co. and Orbital Sciences Corp. are the top subcontractors. The ground-based system, counting a December test, has had eight successful intercepts in 13 attempts since 1999.

Defense Secretary Robert Gates limited the number of interceptors that will be placed in the ground to 30 from 44 in April as part of an overhaul of defense programs. Gates said 30 is an adequate number to handle a North Korean threat.
Posted by: Steve White || 06/01/2009 00:00 || Comments || Link || E-Mail|| [10793 views] Top|| File under:
Home Front: WoT
Montana town bids to be the new Gitmo
Senators and congressman have insisted they won't accept terrorist suspects on American soil and Europe is resisting President Barack Obama's overtures. But the townsfolk of Hardin, Montana (population: 3,384) are made of tougher stuff.

Outside the brand new prison, the razor wire glinted in the sun as Greg Smith, Hardin's economic development director, unlocked the door to the state-of-the-art facility, which has lain empty since it was completed two years ago. "This is a dying town," he said. "Businesses here are struggling like there's no tomorrow. But here is a solution that would help us, help the United States and help the world. It's a long shot but we have to try."

Shuttered shop fronts in Hardin, on the edge of the Crow Indian Reservation a few dusty miles from the Little Bighorn Battlefield, where Lt Col George Custer made his last stand in 1876, tell the tale. Even the town's dollar store is about to close.
Continued on Page 49
Posted by: ryuge || 06/01/2009 04:12 || Comments || Link || E-Mail|| [10793 views] Top|| File under:
India-Pakistan
JI chief proposes anti-US bloc
KARACHI - Jamaat-e-Islami (JI) Pakistan chief Munawar Hassan underlined the need of the formation a bloc of Pakistan, Iran, China and Afghanistan against the United States and NATO.

Hassan said that extremism in Pakistan was increasing due to the invasion of NATO and US forces in the country, and underlined the need to establish an Islamic Block to meet the challenges created by the United States and NATO. Expressing his deep concern over the increasing influence of United States in Pakistan and in the region, he termed that the increasing terrorism in Pakistan and Muslim countries is a result of US involvement in the region, while the policies of the Muslim rulers are in accordance with appeasement of the US.

He emphasised need for the Muslim rulers to immediately get rid of the policy of appeasement for the US, adding that the message of friendship from the Iranian Consulate General is a good sign. Iranian Consulate General Masood Zamani said that both Iran and Pakistan share the same view point which was Islamic and were striving for peace and unity, adding that Islamic Republic of Iran and Jamaat-e-Islami has thirty years' of longstanding relations which is hoped to be continued.

JI Sindh chief Asadullah Bhutto, JI Karachi leader Mohammad Hussain Mehanti, Muzaffar Ahmed Hashmi and others were accompanied the JI chief during the one-hour meeting.

They have discussed various issues like the current regional situation, Pakistan-Iran relation, and Iranian government's stance against the increasing influence of United States in the region, and current challenges the Ummah is facing in the global world.

Iranian Consulate General has invited the JI chief Munawar Hassan to visit Iran. He briefed him about the upcoming presidential election of Iran.
Posted by: john frum || 06/01/2009 11:34 || Comments || Link || E-Mail|| [10793 views] Top|| File under: Jamaat-e-Islami
Protests, strike in Kashmir over Muslim women's deaths
Angry protesters clashed with troops in Indian Kashmir on Monday, injuring dozens in ongoing protests over suspicious allegations about the rape and murder of two Muslim women, police and witnesses said. Offices and businesses were shut as a strike called by separatists crippled activity on Monday, the third day of protests in Kashmir, where near daily street protests since last year are giving new life to a separatist movement.

Residents said the two women, aged 17 and 22, were abducted, raped and killed by security forces on Friday in Shopian town, 60 km (37 miles) south of Srinagar, Kashmir's summer capital. Indian authorities denied the killing and said the women drowned in a stream. A police statement on Saturday said a postmortem revealed no marks of violence.

Kashmir's chief minister, Omar Abdullah, ordered a judicial inquiry into the deaths. "I can assure the people of Jammu and Kashmir, that we will not shield anybody, no matter what force they belong to ... whether they are civilians or non-civilians," Abdullah told a news conference.

Authorities called for restraint and warned people not to take the law into their own hands after protesters ransacked government vehicles and damaged buses. The strike called by Kashmir's main separatist alliance, the All Parties Hurriyat (Freedom) Conference, also closed schools, colleges and many government offices in Kashmir. In Srinagar, the focus of a 20-year insurgency that has killed tens of thousands, most streets were deserted except for security patrols on the roads.

The strike call was backed by Pakistan-based militant group Lashkar-e-Taiba, blamed by India for last year's Mumbai attacks. "Lashkar-e-Taiba and Kashmiri people have resolved to continue struggle against Indian forces and protect the chastity of Kashmiri women," the group's spokesman, Abdullah Gaznavi, said in a statement.
Posted by: ryuge || 06/01/2009 10:28 || Comments || Link || E-Mail|| [10793 views] Top|| File under:
MMA rule helped Taliban flourish in FATA: Iftikhar
Five years of Muttahida Majlis-e-Amal (MMA) rule have helped the Taliban flourish in FATA and NWFP, a private TV channel quoted NWFP Information Minister Iftikhar Hussain as saying on Sunday.

According to the channel, Hussain told reporters in Peshawar that religious parties including the Jamiat Ulema-e-Islam-Fazl's (JUI-F) irresponsible and dual policies on the Taliban would pave way for NATO and US troops' invasion of Pakistan. He said Mingora was in control of the security forces while the Taliban have been flushed out of 90 percent of Buner and Dir.

He said the operation against all those elements that had taken up arms and were challenging the writ of the government would continue.

According to another news channel, Hussain also said the government would leave no stone unturned to ensure a better future for the people.


For a given definition of "better", of course.

The minister said Pakistani security forces were fully capable of defeating the Taliban and the US and NATO should not be concerned about that. He said all civil servants, except teachers posted in Buner, had been directed to resume their duties from June 1.
Posted by: Fred || 06/01/2009 00:00 || Comments || Link || E-Mail|| [10793 views] Top|| File under:
Military operation: Chitral cut off from rest of country
The ongoing military operation in Malakand Division has severed Chitral's road link with the rest of the country exposing the local population to numerous problems.

The district, which remains cut off from the rest of the country for almost six months due to heavy snowfall, had to bear the brunt of military operation, as all roads leading to Chitral have been closed.

As a result, the prices of essential items have shot up putting extra burden on the already shrinking pocket of the people. Food department officials say that the wheat stocks would exhaust within one week.

Similarly, work on the construction of Lowari Rail Tunnel Project being undertaken by a Korean company has also come to a full stop due to the breakdown of law and order in the area sending shock waves among the locals who have been anxiously awaiting the completion of the project since its launching several years ago.

Similarly, limited PIA flights to Chitral due to inclement weather has also added to the miseries of the locals.

Talking to Daily Times some residents suggested that the PIA flight service for Chitral should be stopped and shifted to Peshawar, as it was of no use to them.

Chustiyar Khan, an NGO worker, said that he was trying to get tickets to shift his family but of no avail. He said earlier he was not able to get tickets due to the visits of VVIPs to the area in connection with Kalasha cultural festival of Chilum Jhusht.

Zafar Iqbal, a government employee, said that a ticket cost a traveler Rs 3,700 and the traveling expenses shot up when one had to hire a cab to reach one's destination or stay at a hotel. He said there was no flight from Peshawar on Saturday to the disappointment of those wishing to reach their destinations.

Habibur Rehman, a transporter, told Daily Times that people from Peshawar were still using Afghanistan and Mohmand-Bajaur-Timergara route to reach Chitral that took around 20 hours instead of 10 hours.

District Nazim Haji Maghfirat Shah told Daily Times that the district government had taken up the roads closure issue with the provincial government and sought relaxation in curfew for some hours during daytime to facilitate the public. He said the people of Chitral were facing shortage of essential commodities and increase in PIA flights was the only solution to their problems.
Posted by: Fred || 06/01/2009 00:00 || Comments || Link || E-Mail|| [10793 views] Top|| File under: al-Qaeda
Sami, Fazl say army operation no solution, urge talks with Taliban
The chiefs of the two factions of the Jamiat Ulema-e-Islam (JUI), Samiul Haq of the JUI-Sami and JUI-Fazl's Fazlur Rehman on Sunday agreed that the military operation in Malakand division was no solution to the threats facing the country and urged the government to hold negotiations with the Taliban.


Because we saw in Sri Lanka that violence never solves anything.

Haq and Rehman, during a six-hour meeting, discussed the current political and law and order situation in the country, particularly the ongoing military operation in Malakand division. Talking to media after the meeting, Haq said the military operation could not resolve the dangers that the country was currently facing, adding that all patriotic forces should ignore their differences and gather on one platform to save the country. Haq urged the government to allow people displaced from Malakand division to return to their homes. He said the leaders also agreed that religious seminaries in the country would be defended at all costs. The JUI-S chief said the drone attacks and other NATO activities are a reflection of the fact that the country was facing dire threats. He also announced to contact all religious and political parties to forge a consensus on issues of national importance.
Posted by: Fred || 06/01/2009 00:00 || Comments || Link || E-Mail|| [10794 views] Top|| File under: Jamaat-e-Islami
Jamaat-e-Islami proposes 4-nation bloc against US and NATO
Jamaat-e-Islami (JI) Pakistan Chief Munawar Hassan has proposed that a bloc comprising Pakistan, Iran, China and Afghanistan is needed against the United States (US) and the North Atlantic Treaty Organisation (NATO).


But not Israel? I'm shocked. After all, Pakistan exploded their first nuclear device on the claim that Israel was about to attack, Osirik style... the most amazingly disconnected-from-reality idea I've ever heard.

The idea of the four nation bloc plus an Islamic bloc came from the JI chief after Consul General of Iran, Agha Masood Zamani, met him at the JI Karachi office. After the meeting, Hassan said that extremism in Pakistan has increased
due to repeated violation of the nation's sovereignty by the US and NATO forces,


Confusing cause and effect again, Mr. Jamaat-e-Islami (JI) Pakistan Chief Munawar Hassan

who perpetrated drone attacks into Pakistani territory. Hassan expressed his deep concern over US meddling in the internal affairs of Pakistan and the region.

"Many governments of Islamic nations are acting like puppets of the USA and this has caused disappointment among the Muslims. Terrorism has increased due to the US involvement, while Muslim rulers do nothing but to please the US," he maintained.

Meanwhile, Counsel General Zamani said that Iran and Pakistan share similar Islamic views and both countries are striving for peace and unity.


Similar Islamic views? But one is Shiite and the other Sunni -- we're told the two sects loath one another, and therefore could not possibly work together.

They do loathe each other, as evidenced by the attacks on Shi'a throughout Pakistain this past decade century millenium. But needs sometimes overcomes religious hatred, particularly if you can turn a blind eye to what's going on inside the borders of your "ally"...

He said that his country had relations with Jamaat-e-Islami for the past 30 years and hoped that these would continue in the future too.

According to JI officials, they discussed the regional situation, Pakistan-Iran relations, and the stance of the Iranian government against the expansionist and imperialistic role of the United States in the region. The Iranian consul general invited the JI chief to visit Iran and briefed him about the upcoming presidential elections of Iran.
Posted by: Fred || 06/01/2009 00:00 || Comments || Link || E-Mail|| [10793 views] Top|| File under: Jamaat-e-Islami
India accused of complicity in deaths of Sri Lankan Tamil Tigers
India was accused yesterday of complicity in the killing of an estimated 20,000 civilians in the last stages of Sri Lanka's 26-year war against the Tamil Tigers.

Major-General Ashok Mehta, a former commander of Indian peacekeeping forces in Sri Lanka, said that India's role was "distressing and disturbing". Two international human rights groups said that India had failed to do enough to protect civilian lives.

"We were complicit in this last phase of the offensive when a great number of civilians were killed," General Mehta, who is now retired, told The Times. "Having taken a decision to go along with the campaign, we went along with it all the way and ignored what was happening on the ground."


Let's ask Mr. Rajiv Gandhi what he thinks. Oh right, we can't, he was murdered by the Tigers. Now perhaps, Mr. Times reporter, do you understand why the Indians looked the other way?

Despite being home to 60 million Tamils, India has provided Sri Lanka with military equipment, training and intelligence over the past three years, diplomatic sources told The Times. More controversially, it provided unwavering diplomatic support and failed to use its influence to negotiate a ceasefire for civilians to escape the front line, they said.


Because such a ceasefire would have allowed the Tigers to slip away to fight another day, which the Lankans decided would be a bad idea.

India joined a bloc led by China and Russia at a special session of the UN Human Rights Council last week to thwart a proposal for a war crimes inquiry, and instead supported a resolution praising Sri Lanka. In January India voted in favour of a war crimes inquiry into Israel's operation in the Gaza Strip, which killed an estimated 926 civilians.

General Mehta said that the Indian Government, led by the Congress Party, wanted to counterbalance China and Pakistan, its main regional rivals, which had each increased arms sales to Sri Lanka in the past few years. It also wanted to avenge the Tigers' assassination in 1991 of Rajiv Gandhi, the Prime Minister and late husband of Sonia Gandhi, the current Congress leader, he said.

Brad Adams, Asia director of Human Rights Watch, said that neither reason justified failing to act when the Red Thingy Cross warned of an "unimaginable humanitarian catastrophe". India "could have saved many lives if it had taken a proactive position -- and it would not have affected the outcome of the war," he said.


It also would have allowed the fight to go on for another generation.

Sam Zarifi, Asia Pacific director of Amnesty International, said: "India . . . simply chose to support the [Sri Lankan] Government's notion that it could kill as many civilians as it would take to defeat the Tigers."

India says that it provided Sri Lanka with non-lethal military equipment and sent officials repeatedly to persuade the Government to protect civilians. "We've consistently taken the line that the Sri Lankan Government should prevent civilian casualties," a Foreign Ministry spokesman said.

However, President Rajapaksa of Sri Lanka told NDTV: "I don't think I got any pressure from them. They knew that I'm fighting their war."

Mr Rajapaksa told The Week magazine that he planned to visit Delhi next month to thank Indian leaders. "India's moral support during the war was most important," he said.

Diplomats, human rights activists and analysts say that Delhi either did not use its full diplomatic force or, more likely, gave Colombo carte blanche to finish the war. India's only real concerns, they said, were that the conflict should not create a flood of refugees to India. Some raised questions about Vijay Nambiar, a former Indian diplomat, who is chief of staff to Ban Ki Moon, the UN Secretary-General. The Times revealed last week that Mr Nambiar knew about but chose not to make public the UN's estimate that 20,000 civilians had been killed, mostly by army shelling.
Posted by: john frum || 06/01/2009 00:00 || Comments || Link || E-Mail|| [10793 views] Top|| File under:
Iraq
Rooters grudgingly admits good news from Iraq.
BAGHDAD (Reuters) - The number of Iraqi civilians killed fell sharply in May to its lowest since the 2003 invasion, according to figures from Iraq's Health Ministry released on Sunday.

The death toll of 134 was slightly under January's record low. It was also less than half the 290 civilians killed in April, when a spate of bombings caused carnage in Baghdad and northern Iraq.

Major-General David Perkins, the spokesman for U.S. forces in Iraq, said even April's spike in deaths masked a significant drop in the number of attacks militants were carrying out.

"The number of attacks are really the best indicator of the capability of al Qaeda," he said. "In May we have had 13 high profile attacks, the casualty producing attacks. Just a month ago, we had 28, so we are ... less than half of what we had."

In May 2008, 505 Iraqi civilians died in violence in Iraq.

The figures are likely to give solace to the Iraqi security forces, as they prepare to take full control of Iraq's cities from the U.S. military by the end of June. Many Iraqis fear militants will try to stage a comeback.

"The operations conducted by the terrorist elements are limited ... and the security forces can deal with them," Iraq's Interior Minister Jawad al-Bolani told Reuters in an interview this week.

The number of U.S. troops killed in combat increased slightly to 12, from 10 in April, according to Web site www.icasualties.org, which collates official data.

At least 4,304 U.S. troops have died in Iraq since the U.S.-led invasion, official figures show. Close to 100,000 Iraqi civilians have been killed in Iraq in violence during that time, according to www.iraqbodycount.org.

Posted by: GolfBravoUSMC || 06/01/2009 10:17 || Comments || Link || E-Mail|| [10793 views] Top|| File under:
Israel-Palestine-Jordan
'US may reduce Israel support in UN'
The Obama administration is considering reducing its support for Israel in the UN if Prime Minister Binyamin Netanyahu does not agree to freeze settlement construction, US officials were quoted by the New York Times as saying.

According to Monday's report, measures being considered include refraining from the Security Council veto of United Nations resolutions that Israel opposes and making use of President Barack Obama's "bully pulpit" to criticize the settlements.

The officials stressed, however, that setting conditions for loan guarantees to Israel was not under discussion.

"There are things that could get the attention of the Israeli public," a senior administration official said.


The sort of things that might cause the Israeli public to dig in rather than cave ...

May the not-quite-bastard's entrails continually feel the pain of the coals handed out so liberally by the god he is serving by his actions, if not by his actual faith. Oh, and the Israeli public will notice when America does not veto nasty crap resolutions and when President Obama spouts the usual anti-Zionist rhetoric from his bully pulpit.
Posted by: Besoeker || 06/01/2009 10:05 || Comments || Link || E-Mail|| [10793 views] Top|| File under:
Sri Lanka
Fate of Tamil Tiger intelligence chief unclear: report
The Sri Lankan military is probing the possibility that the Tamil Tiger's spy chief may still be alive, despite testimony that he was killed with the rest of the rebel leadership.

"The military is still investigating Tiger intelligence wing leader Pottu Amman's death as they could not find his body among the top level Tiger leaders," the state-run Sunday Observer said.

Amman was seen as the number two in the Liberation Tigers of Tamil Eelam (LTTE) hierarchy after rebel leader Velupillai Prabhakaran and was believed to have masterminded the 1991 assassination of Indian premier Rajiv Gandhi. The newspaper, which reflects government policy, said the military had testimony from a surrendered Tiger cadre who claimed that the spy leader had been killed before the final battle in which Prabhakaran perished. However, no body was ever found.

Amman is the subject of an international arrest warrant for the Gandhi slaying as well as the 1996 bombing of the Sri Lankan Central Bank, which killed 91 people.
Posted by: Fred || 06/01/2009 00:00 || Comments || Link || E-Mail|| [10794 views] Top|| File under:
Syria-Lebanon-Iran
Syria looks to Iraq for an economic boost
Syria, suffering from dwindling oil revenue and a sluggish, state-dominated market, is banking on an economic boost from an unlikely source: Iraq. A recent thaw in the countries' political relations is raising hopes in Damascus of an increase in trade.

Syrian Minister of Economy and Trade Amer Hosni Lutfi said during a recent trip to Iraq that he hopes to more than triple bilateral trade, now estimated at $800 million, far behind Syria's biggest trade partners, China and Turkey, at $2 billion each. Syrian officials also have said that a railway line from the coastal city of Tartous to Umm Qasr port in southern Iraq is opening this month. The railway promises a faster and cheaper route to the Mediterranean for regional goods typically shipped through the Suez Canal.

Syria's economic ties with Iraq were stronger in the past. Syrian exports to Iraq in 2007 were valued at $641 million, compared with about $2 billion before the U.S. invasion in 2003, according to official Iraqi figures.

In late April, Syrian Prime Minister Mohammad Naji al-Otri paid his first visit to post-Saddam Hussein Iraq. During the trip, officials from the two sides held high-level talks over some 20 trade deals. The meeting was a watershed event for bilateral economic ties, said Adnan al-Sharify, commercial attaché at the Iraqi embassy in Damascus. "Economic ties were at a low level, and they needed a political decision to reactivate them," he said in an interview. The rapprochement comes amid a recent rehabilitation of Syrian President Bashar Assad on the world stage. The U.S. in May sent two high-ranking envoys to Damascus to discuss support for a new push for Arab-Israeli peace, along with security measures along the Iraq-Syria border.

Damascus says it thinks it can use its ports on the Mediterranean to build an important trade route between Iraq and Europe. Iraq's population of 28 million promises a booming market for Syrian and other foreign goods. Baghdad and Damascus already have agreed to reopen the Kirkuk-Banias oil pipeline, which extends from oil fields in northern Iraq to the Syrian port of Banias. The two countries also have held discussions about building a natural-gas pipeline from Iraq's Western Akkas fields to Syria, which could be an attractive transit point for gas-starved Arab and European markets.


Normalcy for Iraq and competition for Russia. If only it weren't Syria at the other end, but in the Middle East the choices are generally between bad and worse, unless Israel is the other party involved.
Posted by: ryuge || 06/01/2009 02:50 || Comments || Link || E-Mail|| [10793 views] Top|| File under:
Who's in the News
46
[untagged]
6
TTP
3
Jamaat-e-Islami
1
Pirates
1
Govt of Iran
1
al-Qaeda in Pakistan
1
Hezbollah
1
Taliban
1
al-Qaeda
Bookmark
E-Mail Me
The Classics
The O Club
Rantburg Store
The Bloids
The Never-ending Story
Thugburg
Gulf War I
The Way We Were
Bio
Merry-Go-Blog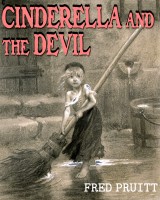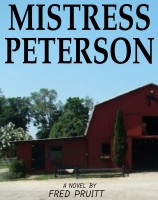 On Sale now!


A multi-volume chronology and reference guide set detailing three years of the Mexican Drug War between 2010 and 2012.

Rantburg.com and borderlandbeat.com correspondent and author Chris Covert presents his first non-fiction work detailing the drug and gang related violence in Mexico.

Chris gives us Mexican press dispatches of drug and gang war violence over three years, presented in a multi volume set intended to chronicle the death, violence and mayhem which has dominated Mexico for six years.
Click here for more information


Meet the Mods
In no particular order...


Steve White
Seafarious
tu3031
badanov
sherry
ryuge
GolfBravoUSMC
Bright Pebbles
trailing wife
Gloria
Fred
Besoeker
Glenmore
Frank G
3dc
Skidmark



Better than the average link...



Rantburg was assembled from recycled algorithms in the United States of America. No trees were destroyed in the production of this weblog. We did hurt some, though. Sorry.
3.235.180.193

Help keep the Burg running! Paypal: