-Lurid Crime Tales-
Worldpress Review: Yemen on the Brink of War
On May 3, the U.S. Embassy in Sana'a issued a statement on the political violence in South Yemen that claimed eight lives last week. The United States stressed that "Yemen's unity depends on its ability to guarantee every citizen equal treatment under the law." What the Yemeni government calls unity, the protesters call occupation.

Since protests erupted in South Yemen in May 2007, dozens were killed, hundreds injured and over a thousand arrested. As police shot into the crowds, Southern claims of institutionalized discrimination turned into calls for independence. After regional protest marches last week, Yemen began shelling the town of Radfan. Some Southerners took up arms for the first time.

Southern grievances include overt theft of public and private land by Northern officials, the embezzlement of oil revenues and the subjugation of the south after Yemen's 1994 civil war.

Northern citizens outside President Ali Abdullah Saleh's ruling elite are just as impoverished and face the same brutality. The Yemeni military bombed cities and villages in the northern Sa'ada province, countering an isolated Shiite rebellion that flared from 2004 to 2008.

The government withheld food, medicine, and aid from the 700,000 residents in Sa'ada—a practice Human Rights Watch called collective punishment. The United States and the European Union were largely silent as 130,000 Yemenis fled their homes and Hashemite men and boys were arbitrarily arrested and often brutally tortured.

The state used jihadists to train and lead tribal militias in Sa'ada and convicted a journalist, Abdulkarim al Khaiwani, of terrorism for "demoralizing the military" with an article about the war.

The bombing of Radfan may signal the beginning of a similarly brutal campaign in the south that deploys the deadly trio of bombing, blockade and jihadists.

The state's legitimization of the jihad ideology works to repress progressives, silence critics and short circuit reform. The official media cast both Shiite rebels and Southern socialists as apostates. Six independent newspapers have been shuttered including Aden based al Ayyam. Government preachers declared a holy war against the southern separatists last Friday.

After suicide bombers assaulted the U.S. embassy in Sana'a last September, the Saudi branch of Al Qaeda regrouped in Yemen. The country is a terrorist safe haven in part because Yemeni law does not criminalize jihad abroad or terror financing. As in Pakistan, aspects of the Yemeni security forces are subverted by Al Qaeda, and vast rural areas have no government presence.

What the international community must recognize is that the primary dysfunction in Yemen is the criminalization of the state. The current bloodshed in the south, the resurgence of Al Qaeda and the northern rebellion all have roots in the failure of the state to act in the public interest. As Yemeni officials thwart reforms and subvert the law to protect illicit profit flows, poverty and frustration grow.

Somali pirates hide their mother ships in Yemen's waters. NATO Commander, Admiral Mark Fitzgerald, said the pirates receive "a lot of the logistical supplies" from Yemen. Pirates say they receive information on ship location from Yemeni collaborators.

Weapons are also smuggled to Saudi Arabia and Gaza. Yemen, the poorest nation in the Middle East, spends a third of its budget on the military. President Saleh inked a billion-dollar weapons deal with Russia in February.

Narcotics from Pakistan, Iran and Syria, including millions of Keptagon tablets and tons of hashish, enter Yemen and flood the Gulf States.

Yemeni children are sold to beg in Saudi Arabia and have their kidney's harvested in Egypt. In some border villages, one third of children are missing.


AoS style note: no ellipses, please. We expect articles to be edited for length and content on the Burg. Thanks.
Posted by: 3dc || 05/24/2009 11:16 || Comments || Link || E-Mail|| [336071 views] Top|| File under:
Afghanistan
Taliban Weaponize White Phosphorus
In Afghanistan, the Taliban have been caught, at least 38 times, using white phosphorus (for 80 years used in combat for generating smoke, light and fires) as a weapon. This is illegal, because as a weapon, white phosphorus becomes chemical weapon, which is illegal according to international treaty (which the Taliban have not signed, but no matter.)

White phosphorus creates smoke (to hide troops from enemy view) and light (to illuminate the battlefield) because it burns very hot and fast. The Taliban have obtained 82mm mortar shells and 107mm rockets containing white phosphorus warheads. Both these weapons are of Russian design and are manufactured in places like Russia, China, Pakistan and Iran. The Taliban thus have easy access to these white phosphorus munitions via gunrunners and corrupt soldiers. The white phosphorus warheads are sometimes used as part of roadside bombs, but are more often fired at military or civilian targets. Since white phosphorus causes nasty burns, it is useful in terrorizing civilians. The Taliban has to do this a lot to prevent civilians from telling police where the terrorists are and what they are up to.


Human rights orgs outcry in 3,2,1,0,-1,-2. Say, is anyone home?




AoS note: your comments are in yellow hilite, not italic.
Posted by: ed || 05/24/2009 12:55 || Comments || Link || E-Mail|| [336067 views] Top|| File under:
Africa Horn
AU calls for sanctions on Eritrea
The African Union has urged the UN Security Council to impose sanctions against Eritrea for supporting Islamist insurgents in Somalia. It is the first time the AU has called for sanctions against a member state. Eritrea rejected the accusation and suspended its membership of the union.

The AU has about 4,000 troops in Somalia supporting the fragile transitional government.

The BBC's Martin Plaut says the AU's call for sanctions against one of its member states is an unprecedented development. The AU is normally reticent in any direct criticism of its membership, our correspondent says.

A statement from the 53-member organisation said the UN Security Council should "impose sanctions against all those foreign actors, both within and outside the region, especially Eritrea, providing support to the armed groups".

The AU also calls for the imposition of a no-fly zone and a blockade of sea ports "to prevent the entry of foreign elements into Somalia".


They can have the mighty Mozambigue air force impose the no-fly zone and the Ugandan navy the blockade.

The UN has already expressed concern about the flow of arms into Somalia, where hard-line Islamists of al-Shabab and Hisbul-Islam are battling for control of Mogadishu. Somalia has been subject to a UN arms embargo for many years but weapons are still freely available in the Mogadishu weapons market.
Eritrea's Information Minister, Ali Abdo, said his government was not concerned by the African Union decision, describing the organisation as toothless.
Mr Abdo said the accusations about Eritrea were an invention of American intelligence.


I did it. For sport. My bad ...

There, you see? It wasn't American intelligence, it was the Army of Steves. A very different thing altogether. ;-)

"This is a fabrication which is distributed by the CIA agents and the African Union is simply repeating the statement which is put in its mouth," Mr Abdo told the BBC. "We suspend our membership because of this irresponsible act of the African Union".

Although Eritrea denies arming Islamist forces, insurgent leader Sheikh Hassan Dahir Aweys has reportedly claimed that the country supports their fight. In an interview with Reuters news agency, he said: "Eritrea supports us and Ethiopia is our enemy. We once helped both countries but Ethiopia did not reward us."
Posted by: Steve White || 05/24/2009 00:00 || Comments || Link || E-Mail|| [336064 views] Top|| File under:
Sudanese parties accuse France of derailing peace in Darfur
Because it's clearly Frenchies raping, killing, and starving all those civilians in the refugee camps...

The authority of Sudanese political parties and organizations accused France Saturday of derailing ongoing efforts to reach peace in the troubled Darfur region. Authority chairman Abboud Jaber called, in a statement, on France to stop what he called "inappropriate behavior which is against rules of justice." He also called upon the African Union (AU) to condemn the French "direct and indirect intervention" in Sudan's internal affairs and blocking efforts to reach peace in Darfur.



Sudan is also blaming France for not doing enough to persuade the Paris-based leader of the rebel Sudan's Liberation Movement, Abdulwahed Mohammad Nour, to join the peace process.


Sudanese officials have, meanwhile, accused France of supporting raided launched by neighboring Chad against Sudanese territories last week. Sudan is also blaming France for not doing enough to persuade the Paris-based leader of the rebel Sudan's Liberation Movement, Abdulwahed Mohammad Nour, to join the peace process.

Jaber, on the other hand, urged the AU to stop the Chadian attacks against the Sudanese territories. He said Chadian recent assault aimed at dragging Sudan into a regional war.

Defense minister of Chad threatened last week that his forces were ready anew to enter into the Sudanese territories to crack down on strongholds of rebels.
Sudan and Chad are exchanging accusations of backing rebels in each side. Seven peace agreements failed to normalize relations between both neighbors.
Posted by: Seafarious || 05/24/2009 00:00 || Comments || Link || E-Mail|| [336065 views] Top|| File under:
Caucasus/Russia/Central Asia
Russia in talks with Jordan about nuclear energy
Under the agreement, Jordanian students would receive scholarships to study nuclear and physics engineering at Russian universities and institutes.
Chairman of the Jordanian Nuclear Energy Commission (JNEC) Khaled Touqan Saturday said the Federal Agency for Atomic Energy (RusAtom) had applied to study the feasibility of a plan to set up a nuclear reactor in Jordan for research purposes.

Touqan told Petra that the Russian proposal was in the framework of a cooperation agreement signed between JNEC and RusAtom on Friday, pointing out that it was the fifth deal the Kingdom had sealed with world countries as part of its efforts to acquire nuclear technology for peaceful purposes.

Under the agreement, Jordanian students would receive scholarships to study nuclear and physics engineering at Russian universities and institutes. Touqan expected that 10 students would receive scholarships to study in Russia during the next academic year.

Jordan had signed similar nuclear deals with France, China, South Korea and Canada.

The Kingdom imports 95 percent of its energy needs, and is considered as one of world's ten poorest countries in potable water resources.
Posted by: Seafarious || 05/24/2009 00:00 || Comments || Link || E-Mail|| [336065 views] Top|| File under:
Home Front: WoT
Girlfriends of accused Bronx wanna-be terrorists defend their men
The girlfriends of two of the accused Bronx bomb plotters said Saturday their beaus are sweet, sensitive and devoted men who were taken advantage of by an overzealous informant.

"David is the most sensitive man I've ever met," Cassandra McCoy said of her boyfriend, David Williams. "He has three leatherbound books of poetry, where he writes beautiful books about growing up without a father. He loves kids. There's no way that he's the man the government is making him out to be."

Kathleen Baynes said the informant she knew as "Maqsood" plied her boyfriend James Cromitie with cash, free food, rent money and even bags of marijuana. "This is entrapment," Baynes, 44, said. "They come and hit a brother who is down and out, and tell him they'll give him the world. Maqsood is no different than a pimp or drug dealer sitting on 42nd St."

Baynes said the informant, identified as Shahed Hussain, began stalking Cromitie, 44, even after she told him her boyfriend moved away. "Maqsood would keep ringing our doorbell, and James would hide behind the sofa," Baynes said. "I know something wasn't right with Maqsood from the beginning. He would call and say, 'I got lots of money. Anything you need I can give you, sister.'"

A law enforcement source said the informant was not authorized to pay anyone, and even told Cromitie that only those "pure" recruits who did it from their heart could be involved. "It's all a lie, and the government knows deep down inside that these four men are not terrorists," Baynes said. "We're going to stand together as a family and watch God move mountains."

More of the same here.
Posted by: ryuge || 05/24/2009 08:04 || Comments || Link || E-Mail|| [336064 views] Top|| File under:
Obama vs. Cheney: Just the facts
President Barack Obama and former Vice President Dick Cheney laid out a variety of arguments Thursday in staking out two widely divergent views of national security in the age of terror.

But do their claims hold up?


i.e.: Can we find a way to twist the truth so Cheney looks bad and Nobama looks good and still try to appear neutral?


Here is a look at some of the central assertions by each man, and the evidence that does -- or doesn't -- back them up.

OBAMA: "The courts have spoken. They have found there is no legitimate reason to hold 21 of the people confined at Guantanamo....I cannot ignore these rulings."

The reality: The legal situation is not as dire or urgent as Obama suggested.

For example, only one judge has ordered the release of Guantanamo detainees into the United States. That ruling, involving 17 Uighur men, was stayed and later overturned by a federal appeals court.

It's true about two dozen detainees have been ordered released by federal judges. But at the moment those orders are largely unenforceable due to a D.C. Circuit Court ruling denying judges the authority to bring detainees to the United States.

While Obama "cannot ignore" the rulings, he certainly doesn't have to do much right now to comply with them. But making it sound like he's under pressure from the courts makes it sound like he has no choice but to close Gitmo.


CHENEY: The prisoners left at Guantanamo are "hardened terrorists" and "the ones that were considered low risk were released a long time ago."

The reality: Not so, say both the Obama administration and the former Bush administration.

Officials have said that as many as three quarters of the 240 men at Guantanamo can probably be safely released or sent abroad. Indeed, about two dozen have already been ordered released by federal courts, which found evidence they are a threat to society to be lacking.

Many prisoners ended up at Guantanamo as the result of questionable informants and of bounties being paid for Arabs or foreigners found in Afghanistan. There are certainly some "hardened terrorists" at Gitmo, but it's dubious that a majority of the men there meet that definition.


Great. They can just go live in your back yard then.


OBAMA: In "seven years....the system of military commissions at Guantanamo convicted a grand total of three suspected terrorists.... Instead of bringing terrorists to justice, efforts at prosecution met setbacks."

The reality: That's true but ignores a few important facts.

First, it was never expected that a majority of the prisoners at Guantanamo would be tried through those commissions, so the small numbers don't mean much. Officials always said a few dozen men would be charged at most. It's also not clear anything Obama's proposing or will propose will yield many more cases than that.

Second, the Bush administration's policy allowed for indefinite detention of Guantanamo prisoners, so the value of convicting prisoners was largely symbolic

Third, a total of 21 Gitmo prisoners had pending charges when Obama ordered a halt to the commissions process in January. So while Obama complains that the process has been too slow, for the moment he is the one slowing it down.

CHENEY: "The intelligence officers who questioned the terrorists can be proud of their work and proud of the results, because they prevented the violent death of thousands, perhaps hundreds of thousands of people."

The reality: This assertion can't be verified based on the current record. And it may ultimately be unknowable.


Oh, I'll bet it's known by somebody. And you can rest assured that somebody isn't Blabberin' Biden.


It's not true in the sense that you don't know how many people weren't killed as a result of the prevention of a specific terrorist act. For that matter, not all terrorist acts are "thwarted" by large numbers of cops crashing through the door of the Secret Lair™. Some bad guys who would have acted are scared off by others being rounded up. More importantly, a money man going down -- no violence included in his resume -- could stop all sorts of operations. A runner being taken out might leave three or four groups to wither with no communication upline and no money.

It's also true in the sense that the Bush administration went after the infrastructure of terrorism by throwing everything it could think of at it, including monkey wrenches and kitchen sinks. What was a sinister, centrally controlled organization resembling nothing so much as that of the Insidious Doctor Fu Manchu in 2001 was wrecked, turned into a sinister, decentralized organization that's more concerned with manipulating Pak tribal politix and the terrorist equivalent of throwing crap against the wall to see what sticks. Binny hasn't been seen in years. Ayman spends his time in holy men's guest houses that blow up shortly after he leaves. Affiliated organizations have been turned to rubble: Jemaah Islamiya's gone. AQI is dismembered with Zarqawi. Even al-Qaeda in Soddy Arabia has fallen apart.
Cheney didn't cite any specific plots that were disrupted by aggressive interrogations. Bush did describe some in a speech in 2005. However, critics immediately seized on that address for portraying some fantastical plots as realistic. Also at least one major plot Bush claimed was "disrupted," a plan to attack the Library Tower in Los Angeles, only came to the U.S.'s attention after plotters had been picked up abroad.


But it was still disrupted.

I'd rather the plotters were picked up abroad, still plotting, than here about to act. A matter of perspective, I s'pose, but I understand that Mother of Satan explosive does dreadful things to bathtub enamel even before it spontaneously explodes.

Cheney is seeking the release of CIA reports that purport to show information gained from the so-called enhanced interrogations. But the fact that suspects gave up information after harsh questioning doesn't definitively preclude the possibility that they might have given up information through less physical forms of interrogation -- which is one of Obama's central points.


A very carefully chosen central point, too.

Except that they hadn't, which is why harsher methods were resorted to.

If the comfy chair works one generally doesn't escalate ...

OBAMA: "We are not going to release anyone if it would endanger our national security, nor will we release detainees within the United States who endanger the American people."

The reality: Obama really can't make this promise, if detainees are brought to U.S. soil, as expected. It's at least possible that courts could order the release of prisoners brought to the U.S. to face military commissions or civilian trials. Congress could pass legislation to block such a release, but even that is not a rock-solid guarantee the courts won't release a prisoner who is acquitted.

CHENEY: "You can look at the facts and conclude that the comprehensive strategy has worked, and therefore needs to be continued as vigilantly as ever. Or you can look at the same set of facts and conclude that 9/11 was a one-off event - coordinated, devastating, but also unique and not sufficient to justify a sustained wartime effort."

The reality: By the end of President George W. Bush's second term, even his administration was moving in some of the directions Obama is going now -- making Cheney's all-or-nothing formulation seem too stark.


Conclusions drawn complements of the idea that if a little is good, a lot is better.


Over time, the Bush administration gave up some of the harshest interrogation tactics, emptied out the secret prisons and sent hundreds of people out of Guantanamo Bay [prison.] Bush even made overtures to allies abroad, who soured on Bush over the Iraq war and the war on terror.


Nah, they're just pi$$ed that W managed to pull it off.




The world in 2007-2008 was a bit different from 2003. Most of the governments Bush was making overtures toward had changed. Schroeder gone in Germany, Chirac gone in la Belle France, Prodi gone in Italia, Chrétien gone in the Great White North. Somehow he just never warmed up again to España, and the Land of Hope and Glory's position as our best friend in the world started wobbling with the accession of Gordon Browne. And he never did warm to Bruxelles, did he?

Bruxelles isn't for warming to, Bruxelles is for seriously incredible meals, chocolates and lace. The Belgians don't want to get to know you, they want to take your money before you leave, like everyone else that's passed through over the centuries.

In addition, some of the legal realities have changed. Bush asserted an almost unquestionable right to hold detainees indefinitely. Courts since then have said even the president doesn't have that right. Also, Obama would argue he's no less vigilant than Bush but merely believes there is another way to take on terrorism.


I await details of this "plan" with bated breath.


OBAMA: "I released these [legal opinion] memos because there was no overriding reason to protect them."

The reality: While Obama now frames the decision to release the "torture memos" as his choice, he said at the time he really didn't have a choice. "Their release is required by the rule of law," he said.

The president seems to be leaving that aspect of the issue out because in the same legal case the courts ruled that the photos he now wants to withhold were also required by law to be disclosed. In fact, there was never any order requiring disclosure of the memos. Obama could have opposed the memo release as well, mounting the same kind of court challenge and many experts believe he could have prevailed.
Still no subject of substance against Nobama. I guess that may be because he hasn't actually done anything yet?
CHENEY: "Releasing the interrogation memos was flatly contrary to the national security interest of the United States. The harm done only begins with top secret information now in the hands of terrorists.....The public was given less than half the truth."

The reality: This charge from Cheney has a healthy dollop of hypocrisy in it. Cheney is faulting Obama for releasing four Justice Department memos justifying and detailing so called enhanced interrogation techniques. The memos do contain some details of information obtained after use of such techniques, though, as Cheney noted, some portions were blacked out in the public versions.

Cheney objects to the release as incomplete and at odds with national security, but his formal request to declassify two reports on the results and effectiveness of the techniques was made on March 31, more than two weeks before Obama released the Justice Department memos. So Cheney evidently thought at that time both that light could be shed on this debate without endangering national security and that a partial release of two memos would be legitimate. It's also worth noting that in his first media outings on this subject, Cheney did not heartily join the chorus of those objecting to release of the legal memos.


Cheney objected to releasing the fact that the waterboarding procedure was actually very controlled with lots of safeguards built in against substantial harm. He preferred to keep the terrorists awake at night wondering what was going to happen to them. Now they all know that almost no matter what, they'll live. Sorta takes the psychological advantage away from the folks trying to gain useful information, now doesn't it? I doubt that Cheney cares if information obtained from waterboarding gets released. What I'm surprised by is that I haven't seen mentioned yet that the information released is one of the "methods" used to gain intelligence, sort of like the NY Slimes (did I mention they'll be completely out of business by 2011?) releasing methods regarding tracking money flow through the international banking system to track down terrorists. Now all us law abiding citizens with nothing know how to hide our tracks.
Posted by: gorb || 05/24/2009 01:01 || Comments || Link || E-Mail|| [336063 views] Top|| File under:
India-Pakistan
India conspirator-in-chief of Swat battle: Shujaat
LAHORE - The entire nation should stand behind the armed forces fighting for the solidarity of Pakistan, saving public lives and nuclear arsenals and there should be no politics in matters of national interest.

Addressing a Press conference here at Muslim League House on Saturday, president PML-Q Ch Shujaat Hussain said some politicians have adopted double standards which was against national interests. Former Punjab Chief Minister Ch Pervaiz Elahi was also present.

"The armed forces are fighting a war for the survival of the country, and they must be supported. India is the conspirator-in-chief. Army is fighting an insurgency orchestrated by India. The situation demands national unity and it must be reflected in every one's words and actions", Ch Shujaat Hussain said.

He said that conditions linked to aid like accepting the Indian nuclear hegemony and compromising on national interest should be rejected. He told the newsmen that the PML-Q ticket holders had contributed Rs 5 million for Swat affectees. It is not an occasion to politicise the issues but promote national cohesion and an all parties' conference on Balochistan issue would help the cause.

Ch Pervaiz Elahi announced forming district level committees for raising fund for the internally displaced persons (IDPs). The arrangements made by the government were not enough, and the party is raising funds to ameliorate the lot, he said.

All people must go the homes of those who lost their lives in the operation for showing solidarity with them. The injured be presented bouquets. The IPDs are Pakistanis and they can go anywhere in the country. No one should try to stop them.
Posted by: john frum || 05/24/2009 09:25 || Comments || Link || E-Mail|| [336068 views] Top|| File under:
India to sign Logistics Support Agreement with US
India's new ruling coalition, freed of pressure from its former communist allies, is expected to move forward soon on a military logistics deal with the United States that would help U.S. operations in the region. The Logistics Support Agreement (LSA), on hold for more than two years, allows refueling, maintenance and servicing of military ships and planes from both countries at each other's ports and bases.

Prime Minister Manmohan Singh's former communist allies opposed the agreement, saying Indian military bases could become permanent ports of call for the U.S. military engaged in unilateral operations in the region. But Singh's Congress party defeated the communists in a general election this month, winning a stronger majority and freeing itself from any pressure from its former allies who had walked out of his last coalition government over a civilian nuclear deal with Washington.

The communists have a traditional antipathy toward the United States and oppose any strategic alliance with it.

But a top Indian government official and military analysts said the communists' fears were overblown because the LSA was a fairly common arrangement that the United States had with more than 50 countries.

"This is one of the first things we'd have to look at," a senior Indian government official told Reuters as Singh's coalition was sworn in for a second term on Friday.

U.S. ships were already using Indian facilities on a case-by-case basis, and the agreement will only formalize it, said the official, who asked not to be identified.

With the deepening U.S. involvement in the war against Islamist militants in Afghanistan and Pakistan, greater access to military facilities in the region would help U.S. forces, military experts said.

"Logistics is at the heart of any military operation," said B. Raman, former head of India's external intelligence arm, the Research and Analysis Wing. "This will definitely help them, they have the assurance of safe and reliable facilities," he said.

Separately, Washington has been seeking new supply routes for its troops fighting the Taliban in Afghanistan after militants stepped up attacks on convoys passing through Pakistan. It has agreed with most Central Asia states as well as Russia to use their territory as transit points for non-military Afghan cargo such as fuel, water and construction materials.

Raman and other experts said the planned logistics agreement was quite apart from U.S. efforts to maintain the supply lines to its troops and that New Delhi wasn't getting drawn into Washington's Afghanistan-Pakistan war strategy.

"The LSA is a mutually useful agreement. It was hyped up by the communists and the government got paralyzed," said C. Raja Mohan, professor of South Asian studies at Singapore's Nanyang Technology University.

He said New Delhi stood to gain as much if not more than Washington with access to more U.S. facilities further away. "The U.S. already has a large network of support structures around the world and the Indian signature on the LSA is not central to its military operations," he said.

Washington had sought similar arrangements with other countries in South Asia, including Sri Lanka and Bangladesh.
Posted by: john frum || 05/24/2009 09:16 || Comments || Link || E-Mail|| [336067 views] Top|| File under:
Pakistan set to raise defence budget by 16 percent
ISLAMABAD: The federal government is all set to raise the allocation for defence services by around 16.27 percent in the forthcoming budget for 2009-10, official sources told Daily Times on Saturday.


Right after gullible westerners pony up funds for the IDPs ...

The government had allocated Rs 295 billion for defence in the 2008-09 budget, followed by a supplementary grant of Rs 10 billion during the year.

According to the sources, the Ministry of Finance had been requested to allocate Rs 351 billion for defence in the forthcoming budget. However, keeping in view the overall economic situation of the country, the ministry approved Rs 343 billion for defence for the year, the officials said.

The sources said that between Rs 1.7 billion and 2 billion would be added in the overall defence allocations for meeting the expenses of the civil administration in the Defence Ministry.

The armed forces would be required to manage the expenditures of their engagements in Swat as well as other areas within the proposed allocation of Rs 343 billion, despite the fact that Pakistani rupee has lost its value by over 30 percent due to depreciation against the US dollar in the April-July period and inflation that is currently estimated at 22.35 percent, the official sources said.

Stretched: It would be difficult for the armed forces to acquire new weapons in the upcoming year, as imports would become costlier due to the devaluation of the rupee.

The country has already entered into a $7.6 billion International Monetary Fund standby arrangement and the Finance Ministry has been trying to keep each of its expense heads within manageable limits while preparing the upcoming budget, the sources added.
Posted by: john frum || 05/24/2009 08:17 || Comments || Link || E-Mail|| [336064 views] Top|| File under:
Nepali Parliament Elects New Prime Minister
In Nepal, a veteran communist leader, Madhav Kumar Nepal, has been elected as the country's new prime minister, ending a political deadlock which followed the resignation of Maoist Prime Minister Prachanda. But the tiny Himalayan country's political problems are far from over.


Why a communist? Haven't they any royalists lying about?

The speaker of parliament Subhash Nemwang declared Madhav Kumar Nepal elected to the post of prime minister unopposed on Saturday evening. Fifty-six-year-old Mr. Nepal heads one of the country's oldest parties known as the Communist Party of Nepal - United Marxist Leninist. He will lead an alliance of 22 parties.


Not just a communist but a Marxist-Leninist? How is this an improvement over the Maoist they just got rid of?

The alliance was put together after the exit of Maoist Prime Minister Pushpa Kamal Dahal, popularly known as Prachanda. Prachanda resigned earlier this month after the president overturned his party's decision to sack the army chief, who had refused to integrate former rebel fighters into the army. Since then the country has been in political limbo, as the Maoists demanded that the president quit, disrupted parliament, and blocked the formation of a new government.

The Maoists agreed to lift their protests earlier this week allowing a vote to be held on Saturday. However, Maoists stormed out of parliament before the vote, calling the selection of a new leader a "farce."

Their absence highlights the many challenges the new prime minister faces. He has to oversee the drafting of a new constitution for the country, scheduled to be completed by next year. But the job will be difficult without the cooperation of the Maoists who are the single largest party, and control 40 percent of the seats in parliament.


I don't suppose the king will be invited back. As I recall, that was a bit of a disaster.
Posted by: Steve White || 05/24/2009 00:00 || Comments || Link || E-Mail|| [336065 views] Top|| File under:
IDPs leaving NWFP won't get aid: Malik
The internally displaced persons (IDPs) leaving the NWFP to settle elsewhere in the country will not get government aid, Interior Minister Rehman Malik said on Saturday. Talking to a private TV channel, the interior minister said the decision regarding restricting the IDPs to the NWFP was made to ensure that no Taliban moved to other provinces in the garb of displaced persons. He said those IDPs who left the NWFP would not be entitled to the one-time Rs 25,000 payment and would not be included in the rehabilitation plan.


Don't go to Sindh. They don't like you there.
Posted by: Fred || 05/24/2009 00:00 || Comments || Link || E-Mail|| [336064 views] Top|| File under: Govt of Pakistan
IDPs can go anywhere: PM
The internally displaced persons (IDPs) can relocate to any part of the country they wish, Prime Minister Yousuf Raza Gilani said on Saturday, APP reported. "They are Pakistanis, they are our brothers and honourable guests, and they may go anywhere in the country," Gilani told reporters after inaugurating Sheikh Khalifa Bin Zayed Al-Nahyan Medical and Dental College at Sheikh Zayed Hospital.

The prime minister said the government had evolved a comprehensive plan for the rehabilitation and relief of the IDPs, and reconstruction in areas affected by the military operation.
Posted by: Fred || 05/24/2009 00:00 || Comments || Link || E-Mail|| [336064 views] Top|| File under: Govt of Pakistan
Jirga wants Dir police back at posts
A jirga on Saturday urged the district and provincial governments to make functional the police posts in parts of the violence-hit Adenzai area of the Dir Lower.

Talking to reporters, the chairman of the Adenzai Qaumi Jirga and former provincial minister Bakht Baidar Khan said the Taliban had left the Asbanr area, which had been completely peaceful for several days. He said the police posts at Asbanr, Kharkanai, Gul Abad, Gora Ghat Ramora and Katkala were vacated before the operation began in the area.

"Criminals can exploit the situation and disturb the peaceful environment again if police force does not resume its duties in the area," Baidar said. The jirga promised full public support to the police in maintaining law and order. Baidar said the jirga wanted to meet the local military commander at Chakdara but could not.

Curfew: Law enforcement agencies relaxed the curfew in Chakdara and other parts of the district for three hours on Saturday. Transporters and the people displaced from Maidan had been stranded because of the curfew for the last six days, residents told Daily Times. Meanwhile, security forces pounded Taliban hideouts in Maidan area of Lower Dir on Saturday. No casualties were reported.
Posted by: Fred || 05/24/2009 00:00 || Comments || Link || E-Mail|| [336064 views] Top|| File under: Govt of Pakistan
In Buner, Taliban driven from road but still in hills
Army trucks rumbled through a destroyed market a few miles down the road, passing a charred gas station where a Taliban suicide bomber killed four soldiers a few weeks ago when the government hit back at an incursion by Taliban.

Most of the fighting is now in the Swat valley to the west, with the military claiming it has the upper hand here in the Buner region, but civilians and even some police officers expressed fears on Friday about venturing into some areas said to be cleared of Taliban.

Army leaders say they have the Taliban reeling, but there was scant evidence of government control being restored in parts of Buner, including Dagar. Policeman Shamsur Rahman kept to the relative safety of the ruins in Ambela Chowk, a village about 20 kilometres from Dagar. He readily gave directions to Dagar, but wasn't willing to go himself.

"You can go there, but the security isn't good enough for us to go," he told The Associated Press.

A heavy military presence in the area was visible at an outpost on the Kandow mountain pass that overlooks Dagar. "But Dagar is still a problem. There are still fighters there, but in the mountains," Rahman said.

Elsewhere, another police officer, Sawar Khan, said Taliban fighters were moving toward Pir Baba, barely 12 kilometres from Dagar. A resident in Pir Baba reached by phone said Taliban had been seen in the area as well as 2 kilometres away in Sultanwas, an area the military earlier said had been cleared of the Taliban. The few people now in Dagar described themselves as reluctant returnees, and most had kept their families away. Several worried Taliban fighters were not far away.

"We have been destroyed by the Taliban," said a white-bearded Ayub Khan, who returned alone from an IDP camp elsewhere in the frontier region where he took his family to escape the fighting.
Posted by: Fred || 05/24/2009 00:00 || Comments || Link || E-Mail|| [336065 views] Top|| File under: TTP
International-UN-NGOs
Notes from the OIC confab in Damascus: Juice = Icky
Notes from the big OIC confab in Damascus this weekend. Fairly familiar list of particulars, and you'll note that Cuba is currently holding the presidency of the Non-Aligned Movement.

Foreign Ministers of Islamic countries, meeting in Damascus Saturday, called for activating role of the Organization of Islamic Conference (OIC) in the international political scene. The top diplomats urged OIC member states to back the pan-Islamic organization's endeavors to facing international challenges:

They underscored importance of activating dialogue between cultures and civilizations, as well as spreading true meanings of Islam.


They reiterated support for the Palestinian people in their resistance against the Israeli occupation, calling for the immediate lift of the Israeli siege off Gaza Strip.


They called for prosecuting the Israeli war criminals before international courts for violating international law, judaizing occupied Jerusalem and tarnishing the holy city's historic sites.
Er. Judaizing occupied Jerusalem? Good gravy.

It's a legitimate point, sort of. You see, after Israel declared independence, Jordan got Old Jerusalem along with the West Bank, and promptly "de-Judaized" it, aiming to make the Arab territory entirely Jew-free. After Israel conquered Old Jerusalem during the Six Day War in 1967, Jews started moving back. Hence, "Judaizing" the Old City, in Arab eyes. After all, anything ever part of the Ummah is always part of the Ummah.

The foreign ministers, in their speeches, urged backing to governments of Pakistan, Afghanistan, Iraq, Somalia and Sudan in their quest to restore peace and security in their countries.

They voiced satisfaction for the establishment of the Islamic Solidarity Fund which would be active in fighting poverty, boosting education, health and social care.


Cuba, in its capacity as rotating president of the Non-Aligned Movement (NAM), voiced solidarity with the Palestinian people.

NAM renewed condemnation of the Israeli aggression against the occupied Palestinian territories, saying that the Palestinian people have full rights to establish their independent state within the 1967 borders with Jerusalem as its capital.
Posted by: Seafarious || 05/24/2009 00:00 || Comments || Link || E-Mail|| [336065 views] Top|| File under:
Sri Lanka
U.N. Chief Calls Sri Lanka War Zone 'Very Sobering'
MANIK FARMS, Sri Lanka, May 23 -- Night after night, with heavy shelling over their farming village, Krishma Lela and his family did what they could to survive: They dug a trench out of the red earth and huddled inside. They moved only among a network of bunkers, made by hundreds of other Tamil villagers trying to avoid being caught in the crossfire between the Sri Lankan army and Tamil Tiger rebels during the last days of fighting in a quarter-century-long civil war that came to an apparent end Monday.

"We were so afraid," said Lela, a rice farmer who had made it to Manik Farms, a hastily erected camp now housing 200,000 people. "Sometimes at night my wife screams out. Her mind can't rest. She thinks like she's still inside the trenches, hiding."

Their story and others like it emerged Saturday as U.N. Secretary General Ban Ki-moon toured the biggest displacement camp for Tamil civilians and flew over the ravaged northeastern coastal villages, where the final battles were fought.
Continued on Page 49
Posted by: Steve White || 05/24/2009 00:00 || Comments || Link || E-Mail|| [336070 views] Top|| File under:
Syria-Lebanon-Iran
New Evidence Points to Hezbollah in Hariri Murder
The United Nations special tribunal investigating the murder of former Lebanese Prime Minister Rafik al-Hariri has reached surprising new conclusions -- and it is keeping them secret. According to information obtained by SPIEGEL, investigators now believe Hezbollah was behind the Hariri murder.


Very, very long article in the English-language edition of Der Spiegel; go there for the full story.
Posted by: Steve White || 05/24/2009 00:00 || Comments || Link || E-Mail|| [336064 views] Top|| File under:
Who's in the News
55
[untagged]
5
TTP
4
Govt of Pakistan
1
al-Qaeda in Pakistan
1
al-Shabaab
1
Iraqi Insurgency
Bookmark
E-Mail Me
The Classics
The O Club
Rantburg Store
The Bloids
The Never-ending Story
Thugburg
Gulf War I
The Way We Were
Bio
Merry-Go-Blog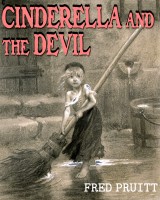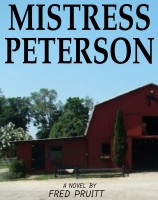 On Sale now!


A multi-volume chronology and reference guide set detailing three years of the Mexican Drug War between 2010 and 2012.

Rantburg.com and borderlandbeat.com correspondent and author Chris Covert presents his first non-fiction work detailing the drug and gang related violence in Mexico.

Chris gives us Mexican press dispatches of drug and gang war violence over three years, presented in a multi volume set intended to chronicle the death, violence and mayhem which has dominated Mexico for six years.
Click here for more information


Meet the Mods
In no particular order...


Steve White
Seafarious
tu3031
badanov
sherry
ryuge
GolfBravoUSMC
Bright Pebbles
trailing wife
Gloria
Fred
Besoeker
Glenmore
Frank G
3dc
Skidmark



Better than the average link...



Rantburg was assembled from recycled algorithms in the United States of America. No trees were destroyed in the production of this weblog. We did hurt some, though. Sorry.
35.172.111.47

Help keep the Burg running! Paypal: