Africa Horn
Sudan warns it would deter Chad's aggression in a "decisive" manner
"The Government of the Sudan is exasperated by and has grown weary of Chad's continued hostile and reckless undertakings and of its attacks against the sovereignty, territorial integrity and national security of the Sudan"

Sudan on Thursday warned that it reserves the right to deter the repeated Chadian aggressions against its territory committed in blatant disregard of all agreements concluded between the two countries, the latest of which was the peace agreement they signed in Doha, Qatar, earlier this month.

"As usual, the Government of Chad has abused the wisdom and restraint of the Sudan by persisting in its impudence. We should like to emphasize to the Council that the Government of the Sudan reserves its full and unrestricted right to respond to the treacherous aggressions of Chad in a decisive and deterrent manner so as to put an end to those provocative actions and maintain the Sudan's honour and sovereignty and the security of its citizens," Sudan's UN envoy Abdalmahmood A. Mohamad said in a letter to the Security Council President, Russia. "The Government of the Sudan is exasperated by and has grown weary of Chad's continued hostile and reckless undertakings and of its attacks against the sovereignty, territorial integrity and national security of the Sudan," Mohamad added in his letter.

He explained that three warplanes of the Chadian air force penetrated 60 km inside the Sudan last Saturday and carried out an intensive aerial bombardment of the area adjacent to Jabal Sindu, south of El Geneina, and repeated its aggression the following day by indiscriminately bombarding the areas south of El Geneina, spreading terror among innocent civilians.

He added that his Government reported those incidents to the ambassadors of the council's five permanent members accredited to Khartoum, Ashraf Jehangir Qazi, the UN Special Representative for the Sudan, and the representatives of the African Union and the League of Arab States.
Posted by: Seafarious || 05/22/2009 00:00 || Comments || Link || [336068 views] Top|| File under: Govt of Sudan
Bangladesh
Govt moves to amend Int'l Crimes Act
More than three months after the parliament adopted a resolution for expeditious trial of the 1971 war criminals, the government has initiated a process to amend the International Crimes (Tribunal) Act 1973.

'The Act needs to be amended for the effective trial of the war criminals...

before they all die of heart failure

We have already referred it to the Law Commission from which we expect recommendations for necessary changes in the Act,' said law minister Shafique Ahmed at a press briefing on Thursday.

The minister said the law, which was written in English, would be translated into Bangla to make it more comprehensible to the people.

The Sector Commanders' Forum's leader KM Shafiullah, on Thursday evening told New Age the latest move to amend the act might further delay the process of the trial of war criminals. 'The existing law incorporates everything necessary for trial of war crimes, so far as I know...This [amendments] should not be used as an excuse for further delaying the process,' he said.

The amendments to check any loopholes in the law, if necessary, should be made without delay and the government should have done it earlier, he added. The minister, however, denied that the amendments to the act might delay the trial process.

The minister, in reply to a query, said the latest move of the government for amending the law would not delay or hamper the process initiated for holding trial of the war criminals. There is no legal bar on investigating the war crimes before amending the law,' said Shafique.

The minister also denied that any influence had been exerted by any quarter to stop the trial of war criminals. He said that the government was fully committed to conducting the trial of war criminals and would do so come what may.

Formation of an investigative agency and appointment of prosecutors for the war crimes trials are almost at the final stage, claimed the minister. 'The ministry is preparing to provide logistical support and infrastructural facilities for an investigative agency, prosecutors and tribunals as part of preparation for the trials,' he told reporters.
Posted by: Steve White || 05/22/2009 00:00 || Comments || Link || [336064 views] Top|| File under:
Nat'l inquiry report on BDR mutiny to be made public soon
Home Minister Advocate Shahara Khatun has said that national inquiry report on BDR mutiny and killing of army officers will be made public very soon. Committee chairman as well as ex secretary Anisuzzaman formally submitted the report to the home minister yesterday at her office.

During handing over of the report, Anisuzzaman said that through a gazette notification the government entrusted this big inquiry to him and he worked for two and half months in this regard. "I made this report on what I saw, heard and on the basis of explanation of information but I did not resort to speculation and guesswork," he added.

"Even though the witnesses are mainly dead and/or dying!"

Nothing was disclosed about content of this report comprising 309 pages in a sealed packet. In a query as to main reason for February 25 massacre, committee chairman said that the main reason has been identified as "mutiny".

Later Home Minister said they have not read the report yet and thus they are unable to say anything about this report immediately but the contents of this report will be made public soon.

Many inquiry reports on criminal incidents were prepared in the past but the previous governments did not disclose those to the nation, she said, adding, "We gave word to people to publish the report and we are committed to do so."

She said firstly the Prime Minister Sheikh Hasina tackled February 25 BDR mutiny and secondly she assured wives of slain army officers of bringing criminals to book.

Shahara Khatun also said the trial will be started after submission of charge-sheet to the court by the CID officer who is investigating into the matter now. Although this inquiry report has nothing to do with the trial process but the CID investigating officer will be able to take help of this report by way of sharing the information herein, she said.
Posted by: Steve White || 05/22/2009 00:00 || Comments || Link || [336065 views] Top|| File under:
Britain
Fake colleges let Pakistani suspects into Britain
Pakistani fraudsters set up a network of fake colleges which helped thousands of Pakistani nationals enter Britain on student visas, The Times reported on Thursday. The students at 11 bogus colleges included eight of the 10 suspects arrested last month in a terror probe in northwest England, the newspaper said. It reported that one college sold hundreds of places to men from the NWFP. The three Pakistani businessmen operating the scam charged at least £1,000 for admission places after creating a fictional university to issue degrees, The Times said. One of the businessmen has been linked to two murders in Pakistan, it said, adding that the man was arrested on Wednesday, after The Times gave the Home Office a dossier implicating two of the colleges.

The Times said the scam exploited lax controls on student visas in Britain which are being tightened in the wake of the Pakistanis' terror probe arrests last month. The newspaper said eight of the suspects enrolled for 11 months at the Manchester College of Professional Studies, which issued hundreds of diplomas and degrees and stated that students had impeccable attendance records. In reality, the college, set up in 2006, was a "front that provided cover for students to do whatever they wanted in Britain", The Times said. Its founders claimed it was linked to "Greenford University" and "Blackpool University" in Dublin. Neither university exists. Nevertheless the 'universities' accredited the Manchester college with an array of undergraduate and postgraduate honours courses which the small three-classroom college was incapable of teaching, The Times said. At one point, the Manchester college had 1,797 students on its books.


Make those applying for student visas take entry exams in the subject for which they claim a degree. If they can't pass, they wouldn't be able to do the work at the British university level anyway, even if the claimed degree really had been awarded by a real Pakistani college. This will also encourage Pakistani educational institutions to improve the quality of their teaching, a very good thing. Graduate work in physics and engineering in the real world cannot be calculated using djinns and ifrits.

We actually do this for medicine. If you're a physician in a foreign country, to get a visa into the US you have to take and pass the first two parts of the USMLE. And an English test. It wouldn't hurt at all to make this requirement for testing more universal.
Posted by: Fred || 05/22/2009 00:00 || Comments || Link || [336068 views] Top|| File under:
Caucasus/Russia/Central Asia
Did the USSR Give Birth to Somali Pirates?
A RETIRED rear admiral of the Soviet navy reportedly admitted today that some Somali pirates had been trained at USSR naval academies.


Most all the proper-thinking third world socialist countries sent their young'uns to Soviet military academies for training.

I've a Bangladeshi friend who did that, then went on to become an engineer in the civilian world. He reported to Mr. Wife for a number of years, before getting into the micro-loan business, doing well by doing good.

Sergey Bliznyuk told the Ukrainian newspaper Gazeta Po-Kievskiy that he had personally come across some men he now believes are behind many hijackings.

"There are many former military men among the Somalis who have perfected the tactics of sea combat," he said. "The majority of these 40-50-year-olds were trained in the former Soviet Union.

"I myself taught at one point at a school in Baku [Azerbaijan], where we had 70-80 Somalis a year studying."

Bliznyuk told the newspaper that Soviet officers had trained naval personnel from the government of President Siad Barre, who ruled Somalia in 1969-91 after a military coup. Further, Bliznyuk told the newspaper: "The USSR taught not only Somali natives but also those of Yemen, Ethiopia and others. Who would have assumed then that they would turn against us?"

The notion of professionally trained seafarers turning pirates is not an isolated concern: at least one security company trained Puntland coastguards before Somalia's government collapsed some years ago.
Posted by: 3dc || 05/22/2009 00:01 || Comments || Link || [336067 views] Top|| File under:
China-Japan-Koreas
Citizen Spies Lift North Korea's Veil
Evan Ramstad, Wall Street Journal

In the propaganda blitz that followed North Korea's missile launch last month, the country's state media released photos of leader Kim Jong Il visiting a hydroelectric dam and power station.

Images from the report showed two large pipes descending a hillside. That was enough to allow Curtis Melvin, a doctoral candidate at George Mason University in suburban Virginia, to pinpoint the installation on his online map of North Korea.

Mr. Melvin is at the center of a dozen or so citizen snoops who have spent the past two years filling in the blanks on the map of one of the world's most secretive countries. Seeking clues in photos, news reports and eyewitness accounts, they affix labels to North Korean structures and landscapes captured by Google Earth, an online service that stitches satellite pictures into a virtual globe. The result is an annotated North Korea of rocket-launch sites, prison camps and elite palaces on white-sand beaches. "It's democratized intelligence," says Mr. Melvin.

More than 35,000 people have downloaded Mr. Melvin's file, North Korea Uncovered. . . .

Go read the rest.

The North Korea Uncovered placemark file for Google Earth may be downloaded here.
Posted by: Mike || 05/22/2009 11:45 || Comments || Link || [336091 views] Top|| File under:
Internet can help free US reporters in NKorea: Hildebeast
WASHINGTON (AFP) -- US Secretary of State Hillary Clinton on Monday urged women students to use the Internet to campaign for the release of two American women journalists held in North Korea.

Clinton urged graduates of Barnard College, a women's university in New York City, to show their opposition to Pyongyang's detention of the two journalists who are due to go on trial on June 4. "We have two young women journalists right now imprisoned in North Korea and you can get busy on the Internet and let the North Koreans know that we find that absolutely unacceptable," Clinton told the graduation ceremony.


This is just amazing in the level of cluelessness. What should we do, Hilde, twitter the Norks?

Clinton was highlighting the new media tools that women can use to fight injustice around the world.


Oh, oh, I have an idea, even though I'm a male with an X-chromosome deficiency --

Why not have a cadre of professionals work on the problem? The government could hire them, give them offices both in our country and around the world, train them to use the various tools of language, moral suasion and economic development, and ask them to negotiate on our behalf. They could then work to defend our citizens and our values around the world. That why we wouldn't be texting the Norks on our Blackberries; we could let these highly skilled individuals resolve the problem.

What's that? We have such a group already? They're called the 'State Department'? And you're the boss? Gee, sure didn't seem that way.

North Korea announced last Thursday that it had set a June 4 trial date for the two journalists -- Euna Lee, a Korean-American, and Laura Ling, a Chinese-American -- but gave no details of the charges against them.

Clinton said afterward that the announcement of a trial date is "a signal that there can be" a resolution of the case soon, even though she said the pair should be released immediately and the charges against them are "baseless."
Posted by: Steve White || 05/22/2009 00:00 || Comments || Link || [336064 views] Top|| File under:
U.S. journalists may be freed after trial: Richardson
WASHINGTON, May 21 (Yonhap) -- New Mexico Gov. Bill Richardson said Thursday that the two American journalists detained in North Korea may be released soon after their trial in early June, and he praised the Barack Obama administration for handling the issue quietly.

"I believe so far the Obama people have handled it well. They've been restrained, quiet diplomacy, keeping the issues separate," Richardson said in an interview with MSNBC. "So I think there's a little back and forth right now, that, maybe after June 4th, we can get a breakthrough and get the two women out."


Then again, he may be talking out of his hind end. But if we can get the journalists out without giving up anything that would be fine.
Posted by: Steve White || 05/22/2009 00:00 || Comments || Link || [336065 views] Top|| File under:
SKor may import U.S. spy planes by 2015
SEOUL, May 22 (Yonhap) -- South Korea could purchase the "Global Hawk" aircraft from the United States as early as 2015, as Washington has recently offered to sell some of the high-altitude unmanned reconnaissance airplanes, a source here said Friday.

In their high-level military talks on May 14, the U.S. said it was willing to sell some of its Global Hawks to South Korea, which plans to introduce unmanned aerial vehicles (UAVs) between 2015-2016, the source said.

"The U.S. decided to sell Global Hawks as we repeatedly requested the sales," the South Korean source said, adding the U.S. has also asked South Korea to submit a proposal for the purchase. "The U.S. decision to sell Global Hawks to South Korea attests to the trust built in the alliance between the two countries," the source added.

South Korea had initially sought to buy UAVs by 2011. Pressured by its weakening currency, the country has recently postponed the plan.
Posted by: Steve White || 05/22/2009 00:00 || Comments || Link || [336063 views] Top|| File under:
SKor Unification ministry closes Nork aid unit, bolsters intelligence
SEOUL, May 12 (Yonhap) -- South Korea's unification ministry on Tuesday closed its bureau on humanitarian aid to North Korea and created a new one to better analyze Pyongyang's internal politics as part of government restructuring.

The Cabinet approved the ministry's proposal to shut down its Humanitarian Cooperation Bureau and set up the tentatively-named Political Analysis Bureau, Kim Jung-tae, assistant minister for planning and coordination, said in a press briefing. "The restructuring aims to strengthen the ministry's long-term unification policy and intelligence analysis and merge overlapped low-level units," Kim explained.

He said the humanitarian aid bureau's closure will bring no functional changes, as its four divisions were either absorbed into the Inter-Korean Exchanges and Cooperation Bureau or the higher-level Unification Policy Office.
But the move has raised concerns, given the bureau's symbolic significance in non-political exchanges. The humanitarian aid bureau, established in late 1996, was in charge of sending humanitarian aid to the North, arranging reunions of families separated by the Korean War and assisting with the resettlement of North Korean defectors in the South.

The revamping comes as inter-Korean relations have dipped to their lowest level in a decade. Seoul suspended rice and fertilizer aid after Lee took office in February last year, vowing to take a tougher stance on North Korea's nuclear program. Pyongyang cut off government-level dialogue and stopped reunions of families separated by the 1950-53 war. The political freeze considerably reduced the humanitarian bureau's functions.

In an April 9 reshuffle, North Korea also abolished a Cabinet-level committee on economic cooperation with South Korea, which was set up amid brisk relations in 2004.
Posted by: Steve White || 05/22/2009 00:00 || Comments || Link || [336064 views] Top|| File under:
SKor conservatives call for pullout from Kaesong joint park
SEOUL, May 19 (Yonhap) -- A senior conservative politician on Tuesday urged the South Korean government to risk pulling out from an inter-Korean joint industrial park rather than be dragged along by Pyongyang's unilateral demands.

"Our government should first lay out the bottom line, and in case that doesn't work with North Korea, it should be prepared to pull out," Lee Hoi-chang, chairman of the minor opposition Liberty Forward Party, said in an in-house meeting.

Lee's position is drawing support from some hardliners in the South, following North Korea's announcement last week that it has scrapped all wage and land contracts regarding the inter-Korean complex. Pyongyang told South Korean firms operating at the park, which is on North Korean soil, to accept the new terms or leave.

"Only after it's prepared for a pullout should the government engage in negotiations. It should not be dragged along at North Korea's whim and must be able to lead the negotiations to protect our business interests," Lee said.

The complex, just an hour's drive from Seoul in the border city of Kaesong, is a major legacy of the previous liberal Kim Dae-jung and Roh Moo-hyun governments that tried to reconcile with and open up the North through cooperation projects. More than 100 South Korean firms now operate at the park, matching their capital and technology with the cheap but skilled labor offered by nearly 40,000 North Korean employees.

Seoul officials said they will continue efforts to seek dialogue with Pyongyang to keep the joint park alive, after their two earlier proposals for talks were rejected or ignored. At inter-Korean talks on April 21, North Korea said the wages South Korean firms pay local employees are too low and that they should also start paying for land use by next year, four years ahead of schedule.

Pyongyang has refused to discuss the fate of a South Korean worker being held in Kaesong, identified only by his family name Yu. The employee of Hyundai Asan Corp, the developer of the joint park, was detained on March 30 , accused of criticizing the North's political system. North Korea has denied access to the man. The two sides have been unable to set up the second round of talks due to agenda differences.
Posted by: Steve White || 05/22/2009 00:00 || Comments || Link || [336066 views] Top|| File under:
Europe
Muslim immigrants clash with Greek police
Greek police used tear gas Thursday during clashes with hundreds of Muslim immigrants protesting in Athens over reports that an officer had desecrated the Holy Quran.

Around 1,500 demonstrators marched through the working class district of Kypseli towards the Omonia Square in the city centre, where there were scuffles with officers and tear gas was fired, said police.

Demonstrators said that on Wednesday, as police officers stopped four Syrian immigrants to check their papers, one of the officers had desecrated the Holy Quran.

After word spread of the alleged incident, the local Muslim immigrant community, mainly from Afghanistan and Pakistan, organised Thursday's protest. Police have so far not commented on Wednesday's alleged incident.
Posted by: ed || 05/22/2009 00:56 || Comments || Link || [336064 views] Top|| File under:
Home Front: Politix
Cheney: Current Policies Put More Americans at Risk
President George W. Bush picked some really, really good people. His vice president was one of his best.

Unrepentant and newly unbridled, former vice president Richard B. Cheney has embraced two missions in his political retirement: to forcefully defend the Bush administration's anti-terrorism policies and to publicly condemn those who would unravel them.

He did both yesterday, using the drama of a televised feud with President Obama to deliver the blistering accusation that more Americans are likely to die because the president has turned away from George W. Bush's post-Sept. 11, 2001, national security agenda. Cheney seemed eager to fan the flames of the debates raging through Washington.

Spoken in his droll monotone, Cheney's words were razor-sharp. He accused the president of "contrived indignation and phony moralizing" over the issue of detainee interrogations and called the decision to ban harsh methods "recklessness cloaked in righteousness" that threatens Americans.

Cheney's speech was on the calendar long before Obama's, but the former vice president did not back down when the two schedules collided. He called the zeal for prosecutions of those who conducted interrogations "utterly misplaced." He accused House Speaker Nancy Pelosi (D-Calif.) of treating the CIA with "suspicion, outright hostility and second-guessing." He said Obama would "regret" bringing detainees into the country.

To those who question what he and Bush did to combat terrorism, Cheney held nothing back, offering a comprehensive -- if familiar -- justification for the government's past use of wiretapping, detention and harsh interrogation of terrorism suspects. "For all the partisan anger that still lingers, our administration will stand up well in history -- not despite our actions after 9/11, but because of them," he told the American Enterprise Institute shortly after Obama's own national security address at the National Archives.

In his speech yesterday, Cheney made it clear that he views himself as the principal keeper of the Bush legacy and a key player in making sure Obama does not mischaracterize the past eight years. Cheney's 15-page speech will serve as a playbook for anyone seeking to defend the Bush administration. In the second half of what amounted to a debate, Cheney vigorously defended the methods that Obama had just belittled as unwise and ineffective. In great detail, Cheney recounted the hours and days after the 2001 strikes and said the Bush administration's actions are the reason the country has not suffered another serious attack.

"They were legal, essential, justified, successful and the right thing to do," Cheney said of the policies. ". . . They prevented the violent death of thousands, perhaps hundreds of thousands, of people."

Cheney said he wishes Obama success in protecting the country, telling his conservative audience that "though I am not here to speak for George W. Bush, I am certain that no one wishes the current administration more success in defending the country than we do."


We here at Rantburg concur most emphatically.

Obama did not mention Cheney in his speech, instead making thinly veiled references to the former vice president's comments. In his rebuttal, Cheney spoke directly about Obama, urging the president to alter his course on national security. "You don't want to call them enemy combatants? Fine," he said. "Call them what you want -- just don't bring them into the United States."

He accused Obama of propagating half-truths about the effectiveness of interrogation methods by refusing to declassify memos that Cheney claims would show how much information the government obtained through such tactics.

He said Obama's release of memos that describe the methods was "flatly contrary" to national security interests. But he said the move should be accompanied by a full release of the other memos. "For reasons the administration has yet to explain, they believe the public has a right to know the method of the questions, but not the content of the answers," he said.
Posted by: Steve White || 05/22/2009 00:00 || Comments || Link || [336090 views] Top|| File under:
Home Front: WoT
Accused Somali pirate arraigned in U.S. court
NEW YORK (CNN) -- A Somali suspect in the hijacking of the U.S.-flagged Maersk Alabama last month pleaded not guilty to 10 counts including piracy, hostage-taking, and firearms charges in U.S. District Court in New York on Thursday. Abduwali Abdukhadir Muse faces life in prison if convicted in any of eight of the 10 counts, according to the U.S. Attorney for the Southern District of New York. The U.S. Navy took Muse into custody April 12 after the hijacking in the Indian Ocean. He arrived in the United States April 21.

At his arraignment Thursday, Muse stood before Judge Loretta Preska wearing navy-blue prison garb and a bright orange undershirt. The defendant appeared dejected as he listened to the proceedings through the voice of an interpreter, looking downwards at his lap and feet most of the time.

The indictment charges Muse with eight counts that each could carry a maximum sentence of life in prison: piracy, possession of a machine gun while seizing a ship by force, hostage-taking, conspiracy to commit hostage-taking, possession of a machine gun during hostage-taking, kidnapping, conspiracy to commit kidnapping, and possession of a machine gun during kidnapping. The remaining two charges carry a maximum sentence of 20 years behind bars: seizing a ship by force and conspiracy to seize a ship by force.

Defense attorney Phil Weinstein asked the court for time for the defense to conduct its own investigation into the case, and the judge agreed, setting the next hearing date for September 17. Weinstein then expressed concern over Muse's treatment under incarceration, alleging that prison officials were administering medication to him without proper consent and were denying him phone calls to his family in Somalia.

Weinstein also expressed concern about Muse's detention conditions. "He's been held in administrative segregation since his arrest, which means he's detained alone for 23 out of 24 hours a day," Weinstein told reporters gathered outside the courthouse. "He's unable to communicate with anyone except for us."


I don't think he'd do well in the general population in stir, and then we'd get blamed for that ...

Muse's defense team was joined outside the courthouse by Idd Beddel Mohamed, deputy permanent representative to Somalia's mission to the United Nations in New York. He told reporters his government is monitoring the proceedings and working with the federal public defenders to ensure proper legal protection for Muse. "We have full confidence in the U.S. legal system and we believe justice will be served," Mohamed told reporters.

I am amazed - CNN managed an entire story without once calling him a 'teenager'.
Posted by: Steve White || 05/22/2009 00:00 || Comments || Link || [336063 views] Top|| File under:
India-Pakistan
Fazl refuses to share table with Asfandyar
Growing differences between the Awami National Party and Jamiat Ulema-e-Islam-Fazl (JUI-F) over the military operation in the NWFP have reached the point where leaders of both parties are not ready to sit together, even on the invitation of President Asif Ali Zardari.

Sources privy to the meeting held on Wednesday night at the Presidency told Daily Times that the leaders of both political parties protested to President Zardari inviting them together.

The sources said the president himself had to intervene on a number of times to calm the situation when both parties' members exchanged harsh words followed by the JUI-F chief's threat to walk out of the meeting.

"The acrimony reached the point that [JUI-F chief] Fazlur Rehman refused to share a table with [ANP chief] Asfandyar Wali Khan and other ANP parliamentarians," the sources added.

Differences have deepened between the ANP and JUI-F after the launch of the military operation in Swat. The JUI-F has been opposing the military operation, calling for the holding of a dialogue with the Taliban.
Posted by: Fred || 05/22/2009 00:00 || Comments || Link || [336065 views] Top|| File under:
Pakistan Cricket Team may play in Belfast to avoid terrorist threat
It's that whole sowing and reaping thingy again! One would think the Cricket Team of the Pure would be spared such commonplaces because of their legendary piety.
The humorous part of this is, of course, the idea that you'd go to Belfast to get away from violence ...
Posted by: Phil_B || 05/22/2009 00:00 || Comments || Link || [336065 views] Top|| File under:
Israel-Palestine-Jordan
EU congratulates Salam Fayyad on his reappointment as PM of PA
EU foreign policy chief Javier Solana has sent a message of congratulations to Salam Fayyad, who was sworn in as Prime Minister of the Palestinian Authority following his reappointment.

I thought Fayyad had been "eased out" or "replaced" or "fired" some time ago. Either I misremember or he's got friends in high places...

You'd gone out for Milk Duds when they stopped the music and took one of the chairs away.

I keep waiting him to be "fired" by someone with a pistol in his hand ...

There must be someone to answer the phone when the call comes in for the powerless figurehead. Clearly Mr. Fayyad has demonstrated he qualifies for the position.

Ah, but by definition the president in a parliamentary system is the designated figurehead. And with the ineffectual Mahmoud Abbas we have the perfect Paleo president ...

So they've got two. An embarrassment of riches!

"I hope and trust that he will be able to continue to make progress in the fields of security and financial management despite the difficult political circumstances," said Solana in his message dispatched late Wednesday night. The EU's top diplomat said he looks forward to continued cooperation and further development of ties between the European Union and the Palestinian Authority.
Posted by: Seafarious || 05/22/2009 00:00 || Comments || Link || [336067 views] Top|| File under:
Israel evicts settlers from West Bank settlement
KOKHAV HASHAHAR, West Bank - Israeli police evicted Jewish settlers from a West Bank hilltop on Thursday, a day after Prime Minister Benjamin Netanyahu returned from Washington, where he was urged to take just such action. Yet soon after paramilitary border police removed some three dozen people, bulldozing seven makeshift cabins, some were back rebuilding what they call Maoz Esther, or Esther's Stronghold—an "outpost" deemed unlawful even by Israeli courts, which reject international rulings that all settlements are illegal.

Maoz Esther sits about 300 metres (yards) from the government-approved Jewish settlement of Kokhav Hashahar, northeast of the West Bank administrative centre of Ramallah. About three dozen adults and children were in the middle of Bible study when the police arrived. They were allowed to finish and then left as ordered, one evicted resident said. A Reuters journalist saw some of the settlers return after police left.

One day before the homes at Maoz Esther were razed, Defence Minister Ehud Barak told Jewish settler leaders that all of the unauthorised outposts had to go. A statement quoted him as saying Israel "cannot compromise over enforcing the law".

Netanyahu's spokesman, Mark Regev, said the government wanted the outposts "taken down through a process of dialogue". He could not say how long the process might take.

Foreign Minister Avigdor Lieberman denied the West Bank settlements obstruct a peace agreement with the Palestinians. "I always hear people trying to portray Jewish settlement in Judea and Samaria as an obstacle to peace," he said, using the Israeli term for the West Bank. "I ask, what was happening before 1967, when there wasn't a single Jewish settlement ... but there was no peace either?
Posted by: Steve White || 05/22/2009 00:00 || Comments || Link || [336066 views] Top|| File under:
Unprecedented debate within Fatah over "expanded" Paleogov
An unprecedented debate has broke out within Fatah Movement, after Palestinian President Mahmoud Abbas tasked Salam Fayyad with the formation of an "expanded" government and securing an agreement to end divisions between the two mainstream factions, Fatah and Hamas.

There's a lot being said here but I can't read properly between the lines. At least as far as I can tell, there have been any weapons drawn...yet.

Does this mean the gentleman is not a powerless figurehead after all?

He might consider wearing his steel-toed shoes the next few days ...

Debate grew over the formation of this government and the timing of the fifth round of talks in Cairo -- which had not succeeded in ending differences between Hamas and Fatah -- and its impact on internal dialogue.

The stance of Fatah and Hamas blocs in the parliament did agree, however, in their rejection of the "expanded" government, despite the fact that political tensions between them had prevented the parliament from convening for quite a while.

Fatah's parliamentary bloc attributes its stance to the fact that Fayyad overlooked the bloc during consultations he held to form this government, where he limited his deliberations to members of Fatah Movement -- some of whom took part, while two representatives apologized in honor of the bloc's stance.
Fatah MP, Jamal Abu-Alrab, told KUNA that the bloc respected the decision of President Abbas, but rejected appointing an independent figure as head of the government, in which factions of the Palestine Liberation Organization (PLO) were taking part.

He explained that the Fatah parliamentary bloc refused to join the government because it was not consulted and was overlooked by the premier, but stressed that this move did in any way carry any personal reasons.



[Fatah media spokesman Khalid]Abu-Aziz said that tension within Fatah had been unprecedented lately, but said that this "does not mean that this is the beginning of the movement's downfall"

Meanwhile, media spokesman for Fatah in Nablus, Khalid Abu-Aziz, told KUNA that Fatah members in the city supported Fayyad's government because its formation came upon orders by President Abbas. He added that the government's formation was in line with laws and regulations, while stressing the need to end the debate over it in order for work to begin and for the ministers to take on their tasks. Abu-Aziz said that tension within Fatah had been unprecedented lately, but said that this "does not mean that this is the beginning of the movement's downfall," because similar circumstances had been witnessed in the past.

He noted that the Fatah parliamentary bloc was not a movement and that Abbas was the highest ranking leader, noting that "Nablus is the biggest Fatah-supporting district, and we support this decision." Meanwhile, political analyst, Khalil Shahin, told KUNA that the government formation could not deepen division because it already existed before the "expansion" of the government, adding that ending this division was not in the hands of Fayyad.
The solution, he said, was in the hands of the Palestinian factions, especially Fatah and Hamas, adding that once there was political will, the way would be paved for ending these differences.
Posted by: Seafarious || 05/22/2009 00:00 || Comments || Link || [336067 views] Top|| File under:
Netanyahu says all Jerusalem to remain Israeli
Previous Israeli governments have always said they were flexible on this point, whether or not they really were. Bibi is drawing a line here, in part to keep his coalition together, in part (I think) to make clear to the Obama administration that he is his own man, and finally in part because that's what he believes.

JERUSALEM - Israeli Prime Minister Benjamin Netanyahu insisted Thursday that all of Jerusalem will always remain under Israeli sovereignty, taking a hard line on a key Israeli-Palestinian peace issue just hours after his forces removed an unauthorized settlement outpost in the West Bank.

The twin moves came a day after Netanyahu returned from talks in Washington, where President Barack Obama backed creation of a Palestinian state and urged an end to Jewish settlement construction in the West Bank, setting up a potential confrontation between Israel and the U.S.

Netanyahu has refused to endorse Palestinian statehood, and his uncompromising statement about Jerusalem focused attention on another issue that could cause friction between Israel and Obama's administration.

The U.S. has long held that the future of Jerusalem must be decided in negotiations, but Netanyahu offered no flexibility. "United Jerusalem is Israel's capital," Netanyahu said. "Jerusalem was always ours and will always be ours. It will never again be partitioned and divided."

Netanyahu was speaking at a ceremony marking 42 years since Israel captured east Jerusalem in the 1967 Mideast war. Netanyahu, who took office on March 31, has always rejected giving up control of any part of Jerusalem.

Rafik Husseini, an aide to Palestinian President Mahmoud Abbas, rejected Netanyahu's stand. He said the Palestinians have accepted a two-state solution based on east Jerusalem as the capital of their state. "Israeli occupation of east Jerusalem is illegal," he told The Associated Press, adding that an Israeli attempt to keep control of east Jerusalem would be a "major obstacle to peace."
Posted by: Steve White || 05/22/2009 00:00 || Comments || Link || [336065 views] Top|| File under:
Science & Technology
Air Force downplays weakened GPS system risk
Imagine not being able to get cash from an automated teller machine, or 911 responders desperately searching for victims they know are there — somewhere. Even worse, imagine precision-guided munitions completely missing their targets because the global positioning satellite system the military has come to rely on failed.

All this could happen early in the next decade if the Air Force is unable to modernize the GPS satellite constellation, warns a new report by the Government Accountability Office. "It is uncertain whether the Air Force will be able to acquire new satellites in time to maintain current GPS service without interruption," according to the report, released in April. "Such a gap in capability could have wide-ranging impacts on all GPS users."

GPS is the world's only fully operational position, navigation and timing system. The global economy — from airlines to shipping companies to banks — depends on the Air Force maintaining a constellation of 24 satellites at all times to keep the system working.

Air Force officials acknowledge that a series of launch delays or on-orbit failures could cause problems for civilian users, but said the military would only be affected minimally, even if the system fell to fewer than 24 satellites. Operators could buy extra time with the remaining satellites by shutting down nonessential systems to save power, extending the satellites' life.

"We would still have GPS capability, and … we would manage the constellation to optimize performance … to support war-fighting activity, so we probably wouldn't see much of a difference," said Col. Dave Madden, commander of the GPS wing at Los Angeles Air Force Base, Calif. "The bottom line is we have high confidence [in our] plans to sustain and modernize the constellation," he said.

The Air Force plans to invest more than $5 billion during the next five years to modernize GPS satellites and ground control segments. A delay of even two years for the next-generation GPS III — the first of which is scheduled for launch in 2014 — would reduce the probability of maintaining the minimum constellation to about 10 percent by 2018, the report says. The report notes that this is not an unlikely outcome, since problems with the current GPS IIF satellites put the program three years behind schedule.

The Air Force currently has 34 GPS satellites on orbit — 10 more than the minimum requirement — including four backups that are not even broadcasting a signal, Buckman said. Over the next four years, the Air Force plans to launch 13 current-generation GPS satellites, which Air Force officials have said should provide a smooth transition from the current to modernized system.

"We recognize that there is a risk there," said Col. Dave Buckman, Air Force Space Command's lead for position, navigation and timing systems. "What we would say however, is we would not assign the same risk to that as perhaps was indicated in the GAO report."
Posted by: tu3031 || 05/22/2009 10:27 || Comments || Link || [336081 views] Top|| File under:
Syria-Lebanon-Iran
Big OIC confab in Damascus starts Saturday
The three-day session is titled "Towards Bolstering Islamic Solidarity" and will be keynoted by Bashar al-Assad

Syrian Deputy Foreign Minister Faisal Al-Miqdad highlighted on Thursday the importance of the 36th session of the Organization of the Islamic Conference (OIC) Ministerial Council, due to start here on Saturday.

The three-day session, titled "Towards Bolstering Islamic Solidarity," gains additional significance as it coincides with delicate conditions in the Muslim world, the senior diplomat said in an interview with the Syrian TV station.
President Bashar al-Assad will delivers a keynote speech at the opening session of the conference, he noted.

The conference will provide an opportunity for the foreign ministers of 57 Islamic countries and representatives of some observer countries to discuss a wide-range of political, economic and social issues of common interest for the Muslim nation, Al-Miqdad pointed out.

On top of the agenda of the event are the Arab-Israeli conflict, the continuous Israeli violations in Jerusalem, the current situation of the peace process in the Middle East, and the situations in the occupied Syrian Golan Heights and the Palestinian territories. The ministers will also discuss the situations in Iraq, Somalia and Sudan, the UN reforms, and the future role of the OIC in peacemaking and resolving the disputes among its member countries, he revealed.
In addition, the conferees will review the issues of Islamophobia and discrimination against Muslims in foreign countries, the OIC-conceived ten-year development program and the Damascus Declaration and explore the ways to enhance economic cooperation among their countries.
Posted by: Seafarious || 05/22/2009 00:00 || Comments || Link || [336066 views] Top|| File under:
Oministration renews commitment to engage with Iran
The United States renewed on Thursday its commitment to diplomatically engage with Iran after Tehran test-fired yesterday a medium-range missile.


The United States renewed on Thursday its commitment to diplomatically engage with Iran after Tehran test-fired yesterday a medium-range missile.

"We are still committed to a diplomatic resolution with Iran. We are still willing to try and go down the route of engagement, but we also will not allow Iran to use talks as an excuse to continue pursuit of a nuclear weapons capability", said State Department spokesperson Ian Kelly.

Iran appears to have successfully test-fired a medium-range missile called Sejil-2 with a range of at least 2,000 kilometers yesterday in a show of force announced by Iranian President Mahmoud Ahmadinejad in the northern city of Semnan, near the launch site.

"We continue to believe that the best approach to this is multilateral engagement. That we have not given up on it. But our bottom line remains that we have to get to a point where Iran agrees to give up its pursuit of nuclear weapons", noted Kelly. "We think the best way to do that is through multilateral leverage", concluded Kelly.
Posted by: Seafarious || 05/22/2009 00:00 || Comments || Link || [336064 views] Top|| File under:
Who's in the News
70
[untagged]
2
TTP
1
Govt of Sudan
1
Taliban
Bookmark
E-Mail Me
The Classics
The O Club
Rantburg Store
The Bloids
The Never-ending Story
Thugburg
Gulf War I
The Way We Were
Bio
Merry-Go-Blog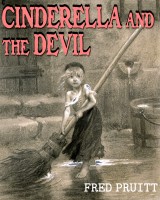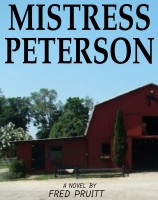 On Sale now!


A multi-volume chronology and reference guide set detailing three years of the Mexican Drug War between 2010 and 2012.

Rantburg.com and borderlandbeat.com correspondent and author Chris Covert presents his first non-fiction work detailing the drug and gang related violence in Mexico.

Chris gives us Mexican press dispatches of drug and gang war violence over three years, presented in a multi volume set intended to chronicle the death, violence and mayhem which has dominated Mexico for six years.
Click here for more information


Meet the Mods
In no particular order...


Steve White
Seafarious
tu3031
badanov
sherry
ryuge
GolfBravoUSMC
Bright Pebbles
trailing wife
Gloria
Fred
Besoeker
Glenmore
Frank G
3dc
Skidmark



Better than the average link...



Rantburg was assembled from recycled algorithms in the United States of America. No trees were destroyed in the production of this weblog. We did hurt some, though. Sorry.
44.212.96.86

Help keep the Burg running! Paypal: