-Lurid Crime Tales-
Why Bullets Are Better Than Lawfare
(pdf file of a lawyer arguing with a judge about minutiae during a terrorist trial. Are waterproof socks "military gear"?)
Posted by: Anonymoose || 03/04/2009 00:00 || Comments || Link || E-Mail|| [6471 views] Top|| File under:
Afghanistan
Avoiding Pakistan, New Supply Route to Afghanistan Opens
A new route to take cargo to American and NATO forces in Afghanistan has opened, American officials said Tuesday, providing an alternative to the primary supply route — through the troubled border with Pakistan — as it comes increasingly under threat.

Some of the cargo, which is made up of commercial goods, was rolling by rail through Russian territory on Tuesday, said Capt. Kevin Aandahl, the spokesman for United States Transportation Command. The cargo enters Europe at the port cities of Riga, Latvia, and Poti, Georgia. For now, the cargo will enter Afghanistan from Uzbekistan, but some is expected to travel through neighboring Tajikistan in the future, said Western diplomatic officials who spoke on the condition of anonymity, following normal diplomatic protocol.

As the United States begins increasing its war effort in landlocked Afghanistan and the security in Pakistan deteriorates, the issue of supply lines has become crucial. Bagram Air Base, the main hub for forces in Afghanistan, moved over 50 percent more cargo and people in January than in the same period in 2008, the military said.

But the new route is complex, covering a diverse set of countries, some of which dislike one another and few of which have first-class infrastructure. It will also not be a replacement for Pakistan, which currently allows the shipment of between 2,000 and 3,000 containers a month into Afghanistan. The new route is expected to handle about 500, Captain Aandahl said, and the shipments will include nonlethal goods like food, water and construction materials.
Posted by: tipper || 03/04/2009 12:10 || Comments || Link || E-Mail|| [6464 views] Top|| File under:
Afghan election body says April poll not possible
Presidential polls in Afghanistan cannot be held next month as demanded by President Hamid Karzai and August 20 must remain the polling day as originally scheduled, the election commission said on Wednesday. Karzai issued a decree at the weekend calling for the poll to be moved forward to April to comply with the constitution, a move that stirred up political turmoil at a time when the threat from the Taliban insurgency is steadily increasing.

"Due to the weather, security, budgetary and technical problems that we have, the elections cannot be held on the basis of the presidential decree," said Azizullah Ludin, head of the government-appointed election commission.

A period of political horse-trading will now likely ensue. Opposition leaders will demand Karzai step down after May 21, as demanded by the constitution, or at least try to extract guarantees from the president not to use his office to campaign. The United States, Afghan opposition groups and rival presidential contenders all back the original August date.

The constitution says the president's term ends on May 21 and polls must be held at least a month before that.


Which makes you wonder why they weren't ready to run the polls when specified ...

Rival leaders had agreed with Karzai 11 months ago that it was impractical to hold an election in the spring because that would mean organizing it during the harsh Afghan winter.


We do local Chicago elections in February ...

But when the polls were set for August 20, those same opposition leaders began to raise doubts about Karzai's legitimacy to remain in office after May 21.

Given the huge security problems in Afghanistan, few think polls can be organized in little over a month, so Karzai's move effectively called the opposition's bluff. His decree is seen as a way of forcing opponents to recognize his legitimacy after May 21 and allow him to retain the advantages of office while he goes on the election campaign.

Ludin said at a news conference that, given the other factors and the commission's lack of preparedness for setting up polling stations on time, the elections would have to be held on August 20.

The United Nations special envoy to Afghanistan swiftly hailed the commission's decision, saying the original polling date was important for the political stability of the country and the legitimacy of its constitution. The date would also provide the time needed by the commission and part of the international community involved in helping the polls with funding and security for it, a statement quoted envoy Kai Eide as saying.


Again, why didn't the UN push last year to make sure the constitution was followed for a spring election?
Posted by: tipper || 03/04/2009 11:15 || Comments || Link || E-Mail|| [6460 views] Top|| File under:
Afghan Officials Say Seized Weapons Made in Iran
Afghan officials say weapons seized in a depot in western Afghanistan today were manufactured in Iran. Mohammad Younis Rasouli, the deputy governor of Farah Province, which borders Iran, told RFE/RL's Radio Free Afghanistan that the seized weapons have markings proving their country of origin. According to Rasouli, the seized weapons were smuggled into Afghanistan recently and were intended to be used in attacks against local officials. Investigations are under way.
Posted by: Fred || 03/04/2009 00:00 || Comments || Link || E-Mail|| [6460 views] Top|| File under: Govt of Iran
Russia Allows Passage Of U.S. Supplies For Afghanistan
Russia has allowed a supply cargo for U.S. forces in Afghanistan to pass through its territory by train, a sign of Moscow's growing cooperation with Washington on the issue. The cargo had entered Russia from NATO member Latvia and crossed the country en route to Afghanistan, a spokesman for the U.S. embassy in Moscow said. Russia's foreign ministry later confirmed the cargo had crossed into Kazakhstan.

NATO is looking for alternative supply routes for its troops fighting the Taliban other than through Pakistan, where Western military convoys are repeatedly attacked by Taliban militants. "It is non-lethal goods, like construction equipment for example," the embassy spokesman said, adding: "I believe it crossed into Russia on Friday."

The Kremlin said Afghanistan was an area where it was willing to cooperate with the administration of President Barack Obama, who is sending more troops to fight in Afghanistan. "The cargo of American non-military goods for Afghanistan yesterday left the territory of Russia and should be in Kazakhstan," a Russian foreign ministry spokesman told Interfax news agency.

Russian President Dmitry Medvedev said this month he saw the threat from radical groups in Afghanistan and Pakistan and was ready to work more closely with the United States on supply routes. But Russia has sent conflicting signals over how far it is prepared to go to help the United States in Afghanistan and Moscow has made no secret of its opposition to U.S. influence in the former Soviet Union.

In Kyrgyzstan, an ex-Soviet ally of Moscow's announced last month, after accepting a big Russian aid package that it was closing the last U.S. air base in Central Asia, a key staging post for the war in Afghanistan. The Kremlin denied any connection between the aid and the base closure.
Posted by: Fred || 03/04/2009 00:00 || Comments || Link || E-Mail|| [6464 views] Top|| File under: Taliban
Africa Horn
Strong evidence against Bashir - prosecutors
THE HAGUE: Sudan's president was warned by prosecutors Tuesday that strong evidence has been compiled of his involvement in war crimes in Darfur, on the eve of a decision by judges over whether to seek his arrest. While President Omar al-Bashir said he would regard any decision by the International Criminal Court as worthless, the ICC's chief prosecutor said he had dozens of witnesses ready to prove the veteran leader's guilt.

If the warrant is granted and an arrest carried out, the 65-year-old would become the first sitting head of state to be hauled before the ICC since the UN court opened in 2002.

"We have strong evidence against Bashir," chief prosecutor Luis Moreno-Ocampo told reporters in The Hague, the seat of the court. "We have more than 30 different witnesses who will present how he managed and controlled everything," Moreno-Ocampo added.

In July last year, Moreno-Ocampo asked a pre-trial chamber to issue a warrant for Bashir's arrest on 10 counts of war crimes, crimes against humanity and genocide in a decision that triggered outrage in Khartoum.

Moreno-Ocampo reiterated his allegation Tuesday that genocide was being committed in camps for people displaced from their villages in Darfur where a six-year conflict has cost several hundred thousand lives.

"The weapons in the camps are rape and hunger. Five thousand people are dying each month." As for witnesses, Moreno-Ocampo said some were being protected "because we foresaw what is happening now: they are attacking people who they believe could be our witness." The decision of the judges is set to be announced at 1300 GMT on Wednesday.

However on Tuesday Bashir said any decision by the ICC on whether to seek his arrest would be disregarded.

"Any decision by the International Criminal Court has no value for us," Bashir said at the inauguration of a dam on the Nile north of Khartoum. "It will not be worth the ink [with which it is written]."

"The Western world is targeting Sudan in order to stop ... its development projects but we absolutely don't care," Bashir said. "We will respond to all these decision with new development projects."
Posted by: Fred || 03/04/2009 00:00 || Comments || Link || E-Mail|| [6461 views] Top|| File under: Govt of Sudan
Africa North
Mali, Niger nomadic tribes join fight against al-Qaeda
Three Arab nomad and Touareg tribes in northern Mali and Niger agreed to support government efforts against al-Qaeda Organisation in the Islamic Maghreb, El Khabar reported on Tuesday (March 3rd). Tribal leaders will reportedly fight al-Qaeda emirs Abdelhamid Abouzaid and Yahia Djouadi if terrorists fail to release two kidnapped Canadian diplomats and four European tourists. A Malian military officer disclosed Monday that a Mauritanian citizen alleged to be one of the al-Qaeda terrorists responsible for abducting the 6 foreigners was arrested last week, Echorouk reported.

This article starring:
ABDELHAMID ABUZAID
al-Qaeda in North Africa
YAHIA DJUADI
al-Qaeda in North Africa
Posted by: Fred || 03/04/2009 00:00 || Comments || Link || E-Mail|| [6468 views] Top|| File under: al-Qaeda in North Africa
Solidarity with Palestinians lands Egyptian party leader in jail
Magdi Hussein, secretary general of Egypt's suspended Socialist Labor Party, has been sentenced to two years in prison by a military tribunal. Hussein, along with two others, was charged with "infiltrating" into the Gaza Strip following Israel's recent campaign against the coastal enclave. Protests against his arrest continue to be ineffective.
Posted by: Fred || 03/04/2009 00:00 || Comments || Link || E-Mail|| [6465 views] Top|| File under: Hamas
Arabia
Saudi FM urges joint Arab strategy on Iran
Saudi Foreign Minister Prince Saud al-Faisal called on Tuesday for a joint Arab strategy to deal with the "Iranian challenge" at a meeting of Arab foreign ministers in the Egyptian capital. "In order to cement Arab reconciliation we need a common vision for issues that concern Arab security and deal with the Iranian challenge," including its nuclear drive, he said.

The relationship between Sunni-ruled Arab states in the Gulf, including oil powerhouse Saudi Arabia, and Shiite Iran has long been strained amid concern about Tehran's nuclear program.



" In order to cement Arab reconciliation we need a common vision for issues that concern Arab security and deal with the Iranian challenge "

Prince Saud al-Faisal
At the U.N. General Assembly last year, the Saudi prince urged Iran to comply with its nuclear obligations to spare the Middle East "devastating conflicts, futile arms races and serious environmental hazards."

Last Thursday, Faisal said he wanted to build "healthy" new ties with Syria, two days after his Damascus counterpart paid a landmark visit to Riyadh delivering a message from the Syrian president. "There will be other visits between Syria and Saudi Arabia," the prince told reporters following talks with his French counterpart Bernard Kouchner.

"We hope for reconciliation between Syria and Saudi Arabia on healthy foundations," he said.

"Divergences on Arab issues are behind us, buried," said the Saudi minister, who described Tuesday's visit by Syrian Foreign Minister Walid al-Moallem as "very positive."

Ties between Damascus and Riyadh nosedived after the 2005 assassination of former Lebanese Prime Minister Rafiq Hariri, a Saudi citizen and protégé, in a bombing widely blamed on Syria but denied by Damascus.
Posted by: Fred || 03/04/2009 00:00 || Comments || Link || E-Mail|| [6463 views] Top|| File under: Govt of Iran
UAE builds port to counter Iran threats
The United Arab Emirates has begun implementing a strategic plan to build a new port for exporting crude oil in order to counter Iranian threats to hinder marine traffic by closing the Strait of Hormuz.

The emirates of Abu Dhabi and Fujairah started in January constructing a port through which 70 percent of Abu Dhabi's crude oil will be exported.

The step came in the wake of Iranian threats to close the vital strait a move that could deal a massive blow to the oil market since 40 percent of the world's oil is shipped by sea and 20 percent of all oil shipments pass through the strategic passage. The seven-kilometer (three mile) waterway is the only marine entrance to the Gulf.

Once completed, the port will transport up to 1.8 million barrels of crude oil daily, Moussa Mourad, the manager of the Port of Fujairah told the UAE's Emirates Business 24/7 newspaper. "The port will be equipped to receive gigantic oil tankers and crude oil will reach Fujairah through a pipeline and will be stored in warehouses near the port," he said.

Posted by: Fred || 03/04/2009 00:00 || Comments || Link || E-Mail|| [6463 views] Top|| File under: Govt of Iran
Bangladesh
Video footage shows outsiders in uniform
Newly appointed BDR Director General Brig Gen Md Mainul Islam said yesterday video footage taken during the massacre in Pilkhana shows movement of some unknown people wearing BDR uniforms. Talking to The Daily Star over phone, he said the border guards who fled the BDR headquarters during the mutiny are being allowed to enter it after confirmation of their identity.

The DG said 6,124 BDR men have been allowed to enter the headquarters since they began to report back. Of them, around 5,000 were allowed only yesterday. "We are checking and verifying their identity carefully so that no outsider can enter," Mainul said.

The BDR personnel are kept at different places in the headquarters and supplied with foods. They are being allowed to join regular parade, but no official activities, he added. Replying to a query, he said only those BDR men who reported back within the stipulated time were considered for entry to the headquarters.
Posted by: Fred || 03/04/2009 00:00 || Comments || Link || E-Mail|| [6464 views] Top|| File under:
4 more bodies identified
Four more bodies of the BDR mutiny victims including an army officer were identified yesterday and the night before, bringing the number of missing officers down to five.

Major Kazi Ashraf Hossain was identified by his sister and non-commissioned BDR officer Subedar Major Nurul Islam by his wife at Dhaka Medical College (DMC) morgue between 11 and 11:30am yesterday.

At around 8:00 Monday night, bodies of Kalpana, 16, and her cousin Firoz, 16, were identified by the former's husband at Sir Salimullah Medical College morgue. The two used to work as domestic help at slain BDR chief Major General Shakil Ahmed's residence.

The army authorities yesterday said three bodies at DMC morgue are awaiting DNA test for identification. They could be of three of the five officers still unaccounted for.

On Monday, they revised the number of missing officers down to six from the previous 72.

Briefing journalists at the army headquarters in Dhaka cantonment yesterday afternoon, Brig Gen ATM Ziaul Hasan said, "Various bloodstained evidence, mobile phone records, SIMs and duty rosters for BDR members have already been collected from Pilkhana compound."

He said they have also gathered records of who were on duty at what point when the revolt broke out on the morning of February 25.

As of Monday, they have recovered 47 rifles, 18 pistols, 46 submachine guns, 11 light machine guns and around 50,000 bullets from Pilkhana and around. However, a good amount of explosives was still strewn over there.

Brig Gen Ziaul said 15 yet-to-be-defused grenades have been cordoned off inside the compound.

About the 'Operation Rebel Hunt', he said no innocent people will be harassed during the drive. "The words 'rebel hunt' themselves explain that only the rebels will be arrested after examining relevant information," he observed.

He said the army and other security forces are aiding Criminal Investigation Department in its investigation in the case filed with Lalbagh Police Station. They will also help the committees formed by the government and the army to probe the mutiny staged by BDR jawans at Pilkhana last week.
Posted by: Fred || 03/04/2009 00:00 || Comments || Link || E-Mail|| [6462 views] Top|| File under:
Europe
No more US unilateralism in Afghanistan: France
PARIS: The new French special envoy to Afghanistan, Pierre Lellouche, said in an interview published Wednesday that NATO allies fighting on Afghan soil must not revert to the unilateral approach taken by former US president George W. Bush.

"It is normal that we act as co-pilots in the international strategy in Afghanistan," Lellouche told the daily Le Monde. "We must not again fall into the American unilateral excesses of the Bush administration, which provoked a deep gulf between the United States and its NATO allies.

Lellouche said Paris would "test" the dialogue proposed by President Barack Obama. "Let us hope that it works. The stakes are too great," he said, and added: "We will not stay in Afghanistan indefinitely."

French officials have repeatedly declared that they had no intention of deploying more soldiers to Afghanistan. France currently has some 3,300 troops there, including military instructors.


And yet they want to be 'co-pilots' ...


However, Obama has said he intends to increase the US troop strength in Afghanistan, and has frequently asked NATO members to provide more soldiers as well.

Lellouche said that the conflict in Afghanistan was a war, and not an "international police operation", as French Defence Minister Herve Morin described it last autumn. "The proof is that France spends nearly 200 million euros ($250 million) a year on its army in that country," while spending only 11 million euros on civilian aid, he said.
Posted by: GolfBravoUSMC || 03/04/2009 14:34 || Comments || Link || E-Mail|| [6470 views] Top|| File under:
Turkey may allow US to use bases for Iraq pullout - Thanks for nothing
In case anyone in Turkey is on line: hiçbir ºey için teºekkürler


ANKARA (AFP) -- Turkey's government is open to the United States using its military bases during Washington's planned withdrawal of troops from neighbouring Iraq, Foreign Minister Ali Babacan said Wednesday. "We have not received a concrete request, but if a request is made to us, we will evaluate it," he said, cited by Anatolia news agency. "But frankly our attitude is favourable."

Media reports have suggested such a demand could be made when US Secretary of State Hillary Clinton visits Ankara on Saturday as part of a regional tour.


Demand? Sounds more like a plea ...


"We will speak clearly about the quantity and the nature of the equipment that will transit and the time that it will take to carry out the process," Babacan said of the upcoming discussions with the Americans.

On Friday, US President Barack Obama ordered an end to US combat in Iraq by August 31, 2010. Up to 50,000 US troops are to remain under a new mission until the end of 2011. There are currently some 142,000 US troops in Iraq.

Turkey, a NATO member, refused in 2003 to open a northern front against Iraq from its territory for the United States, provoking a chill in relations between Ankara and Washington. More recently, Turkish forces have carried out raids on Kurdish rebel bases in northern Iraq with the help of intelligence supplied by the United States.

Most of the population in heavily Muslim Turkey is opposed to the US.


We're not too happy with them, either ...
Posted by: GolfBravoUSMC || 03/04/2009 13:58 || Comments || Link || E-Mail|| [6467 views] Top|| File under:
Sarkozy team gets death threats
President Nicolas Sarkozy and eight other top French politicians have received death threats in letters stuffed with bullets, officials say.

Anti-terrorism police are investigating the mysterious, identical 20-line typed letters, which were full of spelling mistakes and abusive language.


So the perp could be a member of the MSM ...

Senior members of Mr Sarkozy's centre-right UMP party were targeted, along with three cabinet ministers. Justice Minister Rachida Dati and former PM Alain Juppe were among them. Interior Minister Michele Alliot-Marie and Culture Minister Christine Albanel also received such letters.

They contained 9mm or .38-calibre bullets, officials said.

The origin of the letters is not clear, nor is the motive known.


I think the motive is pretty clear ...

The Associated Press reports that the letter speaks of a mysterious "Cell 34", mentions 1,000 combatants, and describes the recipients as the legislators of "liberty-crushing" and "fascist" laws. The letter concludes with the statement: "This letter is the last. There will be a black out. Total silence."


Until the perp needs more attention ...
Posted by: tipper || 03/04/2009 11:21 || Comments || Link || E-Mail|| [6467 views] Top|| File under:
Home Front: Politix
Check out the Guy to be the NewTop Dog for Intelligence
This is absolutely NOT receiving any attention and need a lighthouse type light shining on it


We've been following here at the Burg but the MSM is keep this very quiet ...
Charles Freeman is a career diplomat, a Saudi apologist, and a savage critic of Israel. He also argues that Beijing did not strike down the Tiananmen Square protesters with sufficient swiftness. Barack Obama proposes to make him head of the National Intelligence Council. It's an abominable appointment.

The National Intelligence Council is, as its website says, "a center of strategic thinking within the U.S. Government, reporting to the Director of National Intelligence . . . and providing the President and senior policymakers with analyses of foreign policy issues that have been reviewed and coordinated throughout the Intelligence Community." The NIC plays a crucial role in determining what specific intelligence the president consumes from the torrents of information gathered by 16 different agencies. As chairman, Freeman will decide how that intelligence is framed. So how does he view the world?

Freeman is a career foreign-policy savant, with several stints in the State Department and one in the Clinton Defense Department. He has distinguished himself as a rabid Israel-hater who regards the Jewish state's defensive measures as the primary cause of jihadist terror. He is a shameless apologist for Saudi Arabia (where he once served as U.S. ambassador) despite its well-documented record of exporting terrorists and jihadist ideology. And he is a long-time sycophant of Beijing, where he served as Richard Nixon's interpreter during the 1971 summit and later ran the U.S. diplomatic mission.


Sounds like this guy needs to be given a globe and asked to point to the country he works for


His Chinese associations are alarming. Since 2004, Freeman has sat on the international advisory board of the China National Offshore Oil Corporation, which is owned by the Communist government. Its 2005 attempt to purchase Unocal, the American oil giant, was thwarted by Congress for national-security reasons.

Brutal as his benefactors in Beijing have been, Freeman wished them more brutal still: The Weekly Standard has unearthed a 2006 e-mail in which Freeman faults Chinese authorities for not moving swiftly enough in 1989 to crush democracy demonstrators. "The truly unforgivable mistake of the Chinese authorities," wrote Freeman, "was the failure to intervene on a timely basis to nip the demonstrations in the bud, rather than -- as would have been both wise and efficacious -- to intervene with force when all other measures had failed to restore domestic tranquility to Beijing and other major urban centers in China."


If America had moral courage we'd erect a life-sized bronze of the 'Goddess of Democracy' that the Chinese people had built in Tiananmen Square, and we'd put that bronze in the most public place we could in California.


With that in mind, it is unsettling that Freeman will play a key role in determining what intelligence the president sees -- and what he doesn't. As NIC chairman, he will have a strong hand in the production of National Intelligence Estimates, reports that are pivotal in determining the direction of U.S. policy. An errant NIE can be a dangerous thing. Recall the disastrous 2007 NIE that concluded, against the evidence, that Iran had abandoned its nuclear weapons program in 2003. Though quickly abandoned, that NIE helped soften our national resolve to prevent Iran's development of nuclear weapons, even as the mullahs ramped up production.

Three of the major foreign-policy challenges the United States faces today involve the survival of Israel, the Saudis' promotion of radical Islam, and the ambitions of China. To navigate them, Obama has chosen a fierce critic of Israel -- our only reliable ally in the region where threats to the United States are most immediate -- whose track record is one of kowtowing to our enemies in the Mideast and our rivals in Beijing.

Freeman has an irrepressible instinct for the appalling. In a public forum in 2002, Freeman decried "America's lack of introspection about September 11." What commanded Freeman's attention was not the jihadist ideology that brought about the murder of nearly 3,000 of our fellow citizens, but what he described as "an ugly mood of chauvinism" in the United States. Americans, he maintained, "should examine ourselves" as we consider "what might have caused the attack."


So we didn't ask ourselves 'why do they hate us' with enough fervor ...


The post of NIC chairman is an executive-staff appointment, meaning that Freeman, though an intimate Obama adviser, is not subject to vetting through Senate confirmation hearings. But what we already know is reason enough for alarm.
Posted by: Sherry || 03/04/2009 10:28 || Comments || Link || E-Mail|| [6465 views] Top|| File under:
Sufi threatens to abandon Swat 'peace mission'
The Swat peace deal was dealt a serious blow when suspected Taliban ambushed a security vehicle, killing two troops and injuring an officer on Tuesday as pro-Taliban cleric Sufi Muhammad threatened to abandon his 'peace mission'.

"We suffered two casualties in the unprovoked ambush on our convoy in Matta tehsil," military spokesman Maj Gen Athar Abbas told Daily Times over the telephone from Rawalpindi. He said the provincial government had been told of the attack.

Responsibility: According to the AP news agency, a Taliban spokesman took responsibility for the attack. "Security forces are making movements without any prior information, which force Taliban to carry out attacks," said Muslim Khan. "We do reserve a right to defend ourselves," he added.

"We had an agreement that whenever (the) army wanted to move, they should inform us, so that we can alert our men not to feel threatened," Muslim Khan told the AFP news agency.

According to AFP, another security official claimed the soldiers were attacked by men loyal to commander Ibne Ameen, who has opposed the peace agreement.

Threat: The attack on the security convoy came as Sufi Muhammad -- credited with brokering the peace deal with the Taliban and the government on the basis of the implementation of shariah in Malakand division -- also accused the government of violating the truce. "I will abandon efforts for peace if the security forces and the government continue violations of the peace accord," Sufi said at a press conference.

He said he was satisfied with the way Mullah Fazlullah, Sufi's son-in-law, was leading the Swat Taliban. "The Taliban are doing nothing wrong ... the government is responsible for violations."

Denial: Spokesman Abbas, however, denied that the army had violated the truce. "We did inform the peace committee about our movement, but it cannot accompany us everywhere," he said.

Local sources said security forces fired at Taliban positions after the ambush, and a person was unofficially reported killed.

Official sources in Peshawar said certain quarters within the Swat Taliban "do not support the truce, and Sufi Muhammad is unlikely to succeed against those who are still armed".

"There are elements with the Taliban who are unhappy with what Sufi Muhammad is doing for peace. We are concerned by their ability to harm the chief of the banned Tehreek Nifaz-e-Shariat-e-Muhammadi chief," the sources told Daily Times.

Meanwhile, suspected Taliban kidnapped NWFP Anti-Corruption Department head Yamin Khan, but freed him a few hours later, officials in Mingora confirmed to Daily Times. Earlier, Swat DCO Khushal Khan was kidnapped by the Taliban.

Posted by: Fred || 03/04/2009 00:00 || Comments || Link || E-Mail|| [6464 views] Top|| File under: TNSM
Pakistan is South Asia's Somalia: Congress Party
Congress saw the terror attack on Sri Lankan cricketers in Lahore as irrefutable evidence Pakistan lapsing into a failed state and warned that unless the trends were arrested, the neighbouring country could fast become the Somalia of south Asia.

Condemning the attack, the party on Tuesday said the international community should take note of the development. "It is now for everyone to see how to dismantle the terror structure in Pakistan," party spokesman Manish Tiwari said at a media briefing.

Quoting former US secretary of state Madeleine Albright, he said Pakistan had become a "migraine" for the international community. He said what caused deep concern was the fact that Pakistan was ceding its territory to the Taliban fundamentalists. "What Albright called a migraine has now become a time bomb ticking away before going off," he said.

Holding Pakistani authorities responsible for the situation, he said this was the outcome of the policies followed by Islamabad since the 1980s. "The writ of the Pakistani government does not run beyond Islamabad," Tiwari said.

He pointed out that since the attack on Israeli athletes at the Munich Olympics in 1972, this was the first assault on sportsmen who actually brought two nations closer.
Posted by: Fred || 03/04/2009 00:00 || Comments || Link || E-Mail|| [6467 views] Top|| File under: Govt of Pakistan
Some clues found; No allegations without proof: Governor
(APP): Governor Punjab Salman Taseer has said that some clues into attack on Sri Lankan team here this morning have been found but no allegations would be levelled against anybody without solid proofs. Addressing a press conference here Tuesday night, he said, "Progress has been made into the gruesome incident and preliminary investigation would be completed within 48 hours and if any security lapse is found, strict action would be taken against those to be found responsible."
He said thorough investigation would be conducted with cool mind in professional and methodologically way by taking all concerned agencies on board instead of making accusations without solid evidence.

Commenting on the remarks of Indian Home Minister that the incident was result of major security lapse, he said,"Our police officials reacted immediately and saved lives of Sri Lankan players by laying down their lives and we are proud of them while in case of Mumbai attacks Indian commandos had reached seven hours after terrorists struck ."

He said, "We don't compare efficiency of personnel of our law enforcing agencies with that of India but Indian leaders must avoid giving suck remarks. Unlike India, we do not want to level allegations without solid proofs. "

Lamenting statements by PML‑N Leaders Nawaz Sharif and Shahbaz Sharif about the incident, he said, politicising such a sensitive issue involving national security and prestige is regrettable and condemnable.

He said a number of terrorist incidents occurred during Mian Shahbaz Sharif's tenure as Chief Minster, "But we never politicised the same."

Underling the need for national unity to face the monster of terrorism, he said,"It is huge challenge and we have to face it by forging national unity.However, regrettable,some opportunist politicians give such statements,just for their petty political gains, which amount to playing in the hands of anti‑state elements."

Express Dismay over the statement of Nawaz Sharif that the incident occurred because governor was busy in horse trading, he said, he (Nawaz Sharif) had been Prime Minster twice and it did not behove of him.

He said though some high level transfers and postings had been made in the province following disqualification of Chief Minister Shahbaz Sharif by the court but home secretary was not changed to ensure continuity of the security system.

Expressing sympathy with Sri Lankan players, people of Sri Lanka and their Cricket Board on behalf of government and people of the Punjab, he said "We are greatly shocked and grieved over the incident."

He thanked the government of Sri Lanka for sending its team for playing here when no other country was ready to send its team to Pakistan.

He recalled that after World Cup 96, when West Indies and Australia had refused to visit Sri Lanka due to blasts there, Pakistan and Indian Cricket Teams had visited to play matches there.

He said immediately after the incident, he visited the Sri Lankan team "they were in shock but save. They are going back to their country tonight. Prime Minister Yusuf Raza Gilani has asked me to see them off and I would go to the airport to bid them farewell."

To a question, he said, attackers were highly trained and equipped with sophisticated weapons but valiant police officials by laying down their lives foiled their bid to inflict heavy losses on visiting team.

Posted by: Fred || 03/04/2009 00:00 || Comments || Link || E-Mail|| [6461 views] Top|| File under: Govt of Pakistan
Pak regrets statements by Indian leaders after terror attack
(PTI) Pakistan today regretted statements made by Indian leaders on the terrorist attack on the Sri Lankan cricket team in Lahore, saying they amounted to "political point scoring". "Pakistan deeply regrets the spate of official statements from New Delhi on the Lahore terror attack, which (are) tantamount to political point scoring over a hugely tragic incident," Foreign Office spokesman Abdul Basit said in a statement.

"Terrorism afflicts South Asia as a whole and warrants serious, sustained and pragmatic cooperation at the regional plane to combat it effectively, as affirmed by the SAARC Ministerial Council in Colombo recently," Basit said.

Indian leaders, including External Affairs Minister Pranab Mukherjee, had expressed concern at terrorism emanating from Pakistan and called for concerted action to eliminate the menace.

Eight persons, most of them policemen, were killed and over 20, including seven Sri Lankan cricketers and a coach, were injured when a dozen heavily armed terrorists attacked a bus taking the players to a stadium in the heart of Lahore.
Posted by: Fred || 03/04/2009 00:00 || Comments || Link || E-Mail|| [6460 views] Top|| File under: Govt of Pakistan
Nisar slams govt for security lapse
Leader of the Opposition in National Assembly Chaudhry Nisar Ali Khan said on Tuesday that government was busy in horse-trading rather than ensuring the security of Sri Lankan players. Addressing a news conference after National Assembly session, he said that despite the fact that there was a possible threat of such terror attack, visiting team was repeatedly traveled though same route. He urged the government to put the responsibility on someone for serious security lapse that tarnished the country's image across the world. The opposition leader further said that unelected advisers must admit their blunders in this connection. Meanwhile, he paid tribute to the martyred security personnel for their brave show in protecting the Sri Lankan players from the terror attack. The government should have provided better security to the visiting team, he added.
Posted by: Fred || 03/04/2009 00:00 || Comments || Link || E-Mail|| [6460 views] Top|| File under: Govt of Pakistan
Pakistain Blames India for Cricket Attack
A Pakistani minister blamed arch-rival India for a brazen attack on a visiting Sri Lankan cricket team in the northeastern city of Lahore on Tuesday, March 3, that killed seven people and wounding others, including five players. "This is an attack on Pakistan," Federal Minister for Ports and Shipping Nabeel Gabol told IslamOnline.net. "There is no doubt about Indian involvement in this terrorist attack."


That doesn't make a bit of sense ...

According to eyewitnesses and police, twelve militants carrying heavy weapons, including rocket launchers, attacked the convoy near the Gaddafi stadium. The militants fired rockets, hand grenades and automatic weapons during a 25-minute gunbattle with security forces. They were seen creeping through trees, crouching to aim their weapons and then running onto the next target.

The militants were able to flee the scene, triggering a giant manhunt. "The weapons and rocket launchers used in the attack are Indian made," said Minister Gabol. "Indian media and politicians have been demanding for targeting Pakistan in retaliation of Mumbai attacks. And today, they have targeted us," added the minister. "We will not take it lightly. Every option and forum will be used to expose India."

The Indian government, which blames Pakistan for the Mumbai attacks that killed 165 people, has pressed Sri Lanka to cancel the cricket tour, a request turned down by Sri Lanka. The Indian government has lodged an official protest with the Sri Lankan government for not canceling the tour. The visit was seen as a reciprocation for a friendly gesture by the Pakistani cricket team back in 1995 when all cricket teams had refused to visit Sri Lanka fearing terrorist attacks by Tamil Tigers.

Mumbai-like
The sophistication of the Lahore attack is raising eyebrows, with experts saying it bore the hallmarks of the tactics used in the Mumbai attacks. "This is a totally different modus operandi adopted by the attackers," Kamran Khan, a Karachi-based senior defense and security analyst, told IOL. "It is true that in most of the terrorist activities, local extremist elements are involved, but they use suicide bombings to hit their targets. In this case, the attackers have used a different modus operandi, which is identical to Mumbai attacks."

He believes this is a re-play of the Mumbai attacks in November last. "No doubt, we have to wait for the result of investigations, but for sure it cannot be disconnected from the Mumbai attacks. There is no doubt in my mind that this is sequel of Mumbai attacks."

Khaled Farooq, chief of police in Punjab province, also believes the attack carries the hallmarks of Mumbai tactics. "The attack resembles the Mumbai attacks," Farooq told reporters. "That was also a commando action and this is also a commando operation," Farooq said when asked how the attack resembled Mumbai. "They were trained terrorists and they attacked in a planned manner."

Khusro Pervez, commissioner of Lahore, agreed. "It appears that the attackers were fully trained and they used lethal and sophisticated weapons."
Posted by: Fred || 03/04/2009 00:00 || Comments || Link || E-Mail|| [6459 views] Top|| File under: Govt of Pakistan
Zardari apologises for terror attack on Lankan players
(PTI) The Pakistani leadership today expressed its sincere apologies to the Sri Lankan people for the "very unfortunate incident" in which seven players from the Island nation were injured when masked terrorist attacked the players' convoy in Lahore today.

Pakistan President Asif Ali Zardari today telephoned President Mahinda Rajapaksa today in Kathmandu to strongly condemn the terrorist attack on the Sri Lankan cricketers, injuring seven players and killing eight policemen and others.

Earlier, Pakistan Prime Minister Syed Yousaf Raza Gilani had also telephoned President Rajapaksa to condemn the attack by gunmen near showpiece Gaddafi Stadium where the player were being taken at 9 am ahead of the third day's play in the second Test against Pakistan.

Both the President and the Prime Minister of Pakistan conveyed their sincere apologies to the people and the Government of Sri Lanka for the harm caused to the Sri Lankan players by terrorists in Pakistan, a Sri Lankan foreign ministry said.

"They expressed their profound sympathy and concern for the welfare of the injured cricketers and assured President Rajapaksa that Pakistan is determined to combat terrorism and will work with the international community and Sri Lanka to defeat terrorism, it said in a statement.

Foreign Minister Rohitha Bogollagama, who has been asked by Rajapaksa to rush to Pakistan, was associated with the President during the telephone discussions, the ministry statement said.
Posted by: Fred || 03/04/2009 00:00 || Comments || Link || E-Mail|| [6458 views] Top|| File under: Govt of Pakistan
International-UN-NGOs
ICC to review 2011 World Cup plans
NEW DELHI - The International Cricket Council will urgently review 2011 World Cup plans after gunmen fired on the Sri Lankan team bus in a deadly attack in Pakistan on Tuesday.India's independent Times Now television quoted ICC chief executive Haroon Lorgat as saying the ICC would review the World Cup plans within 48 hours after the attack in Lahore raised new doubts about the willingness of foreign teams to play in Pakistan.

Pakistan is scheduled to co-host the next World Cup with India, Sri Lanka and Bangladesh.

An ICC spokesman later said that there was no timeframe yet for the review. 'We're obviously going to have a review, but no decision on when has been taken,' ICC spokesman Brian Murgatroyd told The Associated Press. Murgatroyd said any decision on the World Cup would be taken by the ICC's high-powered executive board, which is scheduled to meet next month. He said it was possible for the ICC to bring the meeting forward.

India and Pakistan jointly hosted two World Cups in 1987 and 1996, with Sri Lanka coming in as a third host in '96.

Since deciding the hosts for the 2011 World Cup, the ICC has witnessed deteriorating stability in Pakistan with several nations refusing to send their teams due to security concerns. Amid mounting criticism of the security situation, the ICC was last year forced to postpone the biennial limited-overs Champions Trophy tournament, which was scheduled to be held in Pakistan. The ICC has now decided to shift the Champions Trophy to another country, but is yet to name the new host.

Sharad Pawar, an Indian lawmaker who is also the ICC's president elect, said Monday that Pakistan will now find it difficult to host World Cup matches. 'In the current situation, it's very difficult for Pakistan to co-host the 2011 World Cup,' Pawar was quoted as saying by independent New Delhi Television.

Pawar heads the four-nation organizing committee for the 2011 World Cup, but each national board will have its own committees for organizing matches.

Reacting to possibility of missing out on hosting World Cup matches, the Pakistan Cricket Board said 'all talk about the World Cup was premature.' 'We've received a message from the ICC, but it's just to support us in this difficult time,' said Salim Altaf, chief operating officer of the Pakistan board. 'The World Cup is still two years away, but reservations among foreign teams may have increased.'

At a meeting of the organizing committee in New Delhi two weeks ago, Lorgat said the four joint hosts should consider shifting matches from one city to another, or from one country to another, if the situation required. Eight of the 15 host cities nominated for the World Cup are in India, four in Pakistan, two in Sri Lanka and one in Bangladesh.


Some real choices there: Pak-land, Bangladesh, Sri Lanka? You'd almost think the ICC has a death-wish ...

Pakistan didn't play a test match for 14 months, with foreign teams withdrawing from tours. India canceled its proposed tour this year in the midst of growing political tension between the two nations. The Sri Lankan tour was hastily arranged to replace India.

Board of Control for Cricket in India president Shashank Manohar said Pakistan may now struggle to attract foreign teams. 'Teams may not want to go to Pakistan forever another four or five years,' Manohar told New Delhi Television. 'The ICC will have to ponder over the chances of playing World Cup matches in Pakistan.'
Posted by: Steve White || 03/04/2009 00:00 || Comments || Link || E-Mail|| [6461 views] Top|| File under:
Iraq
The war within the war - Blue on Blue
MOSUL, Iraq - Nooses fashioned from heavy black cables hang from the rafters, collecting dust in a smashed metal building across from an Iraqi army headquarters in this northern city.

The buildings, once used by insurgents to torture and execute those they considered infidels, stand as a monument to the sectarian hatreds that have made Mosul Iraq's most dangerous city. Increasingly, though, they also represent growing tensions among those meant to defend the city from religious extremists.

As U.S. and Iraqi forces start to make gains in one of the last urban insurgent strongholds, a war of words among the Sunni, Shiite, and Kurdish military units here is threatening to widen the divisions among Mosul's ethnic groups and to distract Iraqi soldiers and police from a crucial effort to clear the city of militants.

Pointing the finger

In the mind of Gen. Baha Hussein Abed, all of Mosul's problems stem from foreigners. Syria, Iran, Kuwait, even the United Arab Emirates are sending militants to destabilize the city, according to Baha, though no one has done more harm, he says, than the Kurds.

"There is a conspiracy," the Sunni Arab general said of his Kurdish security forces counterparts' alleged plans to control the city.

Blaming local woes on foreigners is not unusual in Iraq.

But Baha commands thousands of Iraqi army troops in Mosul who must work side-by-side with Kurds and Shiites.

When pressed on how many foreigners have actually been arrested on terrorism charges, he admits there have been only two in the past four months, and no Kurds.

For good measure, though, he also throws a barb at the Shiites, the religious majority in Iraq who share a common faith with most Iranians.

"They send terrorists to us and we build embassies there," he said of Iran.

A common slur against Shiites in Iraq is to call them "Iranians," though Abed adds that he harbors no ill-will toward Shiites or Kurds in general.

In fact, U.S. and Iraqi forces believe Sunni extremists are behind most of majority-Sunni Mosul's security issues, a fact oft-repeated by non-Sunni Arab soldiers.

Brig. Gen. Azad Hawezi, who commands the Kurdish Peshmerga forces that control the northern outskirts of Mosul, goes so far as to blame Arab Iraqi army soldiers for having a hand in a recent suicide car bombing in the city that killed four U.S. soldiers, including a battalion commander, in a Humvee.

"How did that guy driving the car bomb know the commander was in the … truck?" he said.

U.S. in the middle

While rival military commanders cook up conspiracy theories, Mosul remains a deeply dangerous, economically ravaged city where Iraqi security forces are the main target of daily bombings, shootings and grenade attacks. Iraqi and U.S. forces are in the midst of Operation Ninevah Resolve, a months-long, house-to-house effort to rid Mosul of insurgents.

With Iraqi forces already in the lead, at least officially, and U.S. forces set to pull back from cities and towns on June 30, it will be commanders like Baha and Hawezi who decide the long-term fate of Mosul.

The tensions threaten to spill into violence, with U.S. troops already having stepped in twice this month to defuse standoffs between Kurdish and Arab forces in and around Mosul. It puts U.S. commanders in a delicate position between two allies, and means more time not spent on efforts to root out militants.

"I will not take sides between the Peshmerga and Jaish Iraqi," said U.S. Army Capt. Matt Sucec, using the Arabic words for "Iraqi army."

But the bad blood at the top filters down to the rank-and-file soldiers and officers, and there are already reports of harassment at checkpoints targeting specific ethnicities and religions. Sucec, of the 3rd Heavy Brigade Combat Team, 1st Cavalry Division, works with local Iraqi military commanders and said it's important for the U.S. to play the role of "honest broker" between the groups to stem this trickle down effect.

"It has the potential to be a sticking point for Kurd-Arab relations," he said.

Hawezi, the Peshmerga general, sits in an office high above the deep blue waters of Lake Saddam just north of Mosul and next to a giant concrete metaphor for the city's combustible ethnic mix of Sunnis, Shiites, Kurds, Turkmen and Christians. His men guard a creaking dam there built haphazardly on soft rock ill-suited to hold the massive structure. All day, every day, engineers pump concrete under the dam to prevent it from bursting, a catastrophe that could put Mosul's 2 million residents under 50 feet of water.

The general proclaims to harbor no ill will toward Arabs, but sounded an ominous note when talking about the possibility of Arab Iraqi army soldiers venturing into his territory.

"If they come here, there will be a problem."
Posted by: GolfBravoUSMC || 03/04/2009 15:10 || Comments || Link || E-Mail|| [6467 views] Top|| File under:
The Iraqi Resistance Responds to President Obama - They like what he said, but...
President Obama, After listening to your speech on the 27th of February 2009, in which you declared your general and public understanding of the ongoing war against our people, and gave your military and the honorable people of the United States brief points on your intentions in our country, we felt the spirit of the speech that your predecessor President JFK gave on the 20th of January 1961, on his inaugural address. In this speech, he offered a turbulent world, a way out of tensions and paid with his own blood for challenging the interests of those in your consecutive governments who hold the true keys to power. Those who would do anything to preserve their interests, wealth, & power to create wars & conflict.

We mention this with great honesty in hope to spread awareness and remembrance that a new Caesar may be betrayed, by his own, if he chooses to follow a different path. We do believe, on the other hand, that the spirit of the speech was well chosen.

You have spoken to our people in part of your speech, and we thank you for these words, you have displayed a far better understanding our nation, than your predecessor, who preferred to dive deep into the oceans of illiteracy and ignorance. Despite the fact that you did not mention the Iraqi resistance in your speech, and chose to label us as terrorists along with those who arrived with your troops, we will set that aside for now, and mention a few facts for the record.

1- The people of Iraq whom you addressed, in all their sects colors and religions, refuse your occupation, and those who accept it, are those who benefit from it.

2- The Iraqis you addressed, as we truly hope, are not the ones who bathe in the riches of treason, behind your walls of the green zone, nor are they the likes of Ahmed Al Chalabi, whom your previous government conspired with and his likes from the dark alleys of 5 star hotels in the US and Europe prior to your occupation.

3- The Iraqi people you talked to, are those who never invited your occupation, and were trying their best to survive on what was possible, under the criminal sanctions that went on for 13 years only to be crowned with a foreign occupation, unmatched in criminal acts, in today's modern world.

We the Iraqi People and their resistance demand the following:

1- The fulfillment of all the conditions presented to your government through the mediators you

Sent in 2006.

2- The hand over of all the traitors & Collaborators in the green zone to the Iraqi people where

They will be dealt with as any nation would do with in cases of high treason.

3- The full & just compensation for our people for the losses they have suffered.

4- The halting of all compensations paid to those who fall under your umbrella in the region from the resources of our people.

5- The return of all land stolen from our country.

6- The departure of all foreign corporations mainly in the sectors of energy, communication, & infrastructure rebuilding, specifically those linked to Neocon interests. Our people are more than qualified to rebuild and operate our institutions.

7- The hand over of all mercenaries accused of killing innocent civilians mainly security contractors in Black Water and their CEO to be tried for murder.

8- All foreign advisors are to leave Iraq with your troops.

9- The dismantling of all militias equipped by your country and Iran together to shift the nature of battle towards the sectarian nature in order to allow your troops to concentrate on the major resistance activities in the central region of Iraq.

10- The halting of all support to the sectarian government elected in the orchestrated elections in the green zone.

11- The reduction of the influence of your Persian allies in Iraq which your previous government worked with in close conjunction and who continue to fund Al Qaeda on behalf of your intelligence agency's behalf.

12- The return to the old constitution of a unified Iraq. And the Upholding of new elections

Within 6 months of the resistance taking power of the nation, this will be supervised,

By must be conducted in the presence of a number of credible international monitors. Not the ones Sponsored by the CIA.

13- Cities and provinces are to be handed over one by one starting with the four main cities and airports of Baghdad, Basra, then Mosul and Kirkuk in the same order. The rest will fall immediately in our hands. The borders will have other arrangements.


Posted by: GolfBravoUSMC || 03/04/2009 14:21 || Comments || Link || E-Mail|| [6465 views] Top|| File under:
Israel-Palestine-Jordan
Clinton pledges to press for Palestinian state
U.S. Secretary of State Hillary Clinton pledged on Tuesday to press hard for Palestinian statehood and open dialogue with Syria, putting Washington on a possible collision course with Israeli Prime Minister-designate Benjamin Netanyahu.

"We happen to believe that moving towards a two-state solution is in Israel's best interests," Clinton, referring to the creation of a Palestinian state alongside Israel, told a news conference with Israeli Foreign Minister Tzipi Livni. "It is our assessment that eventually, the inevitability of working towards a two-state solution is inescapable," she said.

Netanyahu, whom Clinton was to meet later in the day, has spoken of Palestinian self-government but has shied away from saying he would back a two-state solution to the Middle East conflict.

Posted by: Fred || 03/04/2009 00:00 || Comments || Link || E-Mail|| [6470 views] Top|| File under: Palestinian Authority
Gaza Donors Blackmailing: Hamas
Hamas movement accused on Tuesday, March 3, some in the international community, particularly the United States, of politicizing donations to rebuild the bombed-out Gaza Strip and blackmailing the group to change its policies. "Some participants, especially the US administration, to a great extent made political use of the Sharm el-Sheikh (donors) conference," Hamas Spokesman Fawzi Barhum said, reported Agence France Presse (AFP).

After a one-day conference the Egyptian resort of Sharm el-Sheikh, international donors pledged ON Monday almost 4.5 billion dollars for the reconstruction of the war-ravaged Palestinian territory. But the US and EU stressed that the money would only be funneled through Hamas' rival president Mohammed Abbas' government.

The US, which pledged $300 million for Gaza reconstruction and $600 million to support the West Bank-based Palestinian Authority's budget shortfalls, was adamant that none of the money would go to Gaza ruler Hamas.

US Secretary of State Hillary Clinton told the gathering Washington will ensure the funding is only used where and for whom it is intended and does not end up in the "wrong hands."

Barhum, the Hamas spokesman, lamented that the support direly-need by Gazans is now up to political ends. "We have warned against this politicization and this meddling."

The donors conference was called by Egypt after Israel's deadly 22-day war in Gaza, which killed more than 1,300 people, mostly civilians, and wounded 5,450. The offensive also left a trail of destruction in the sealed-off coastal enclave, home to 1.6 million people. According to the Palestinian Central Bureau of Statistics, 21,100 homes have been totally or partially destroyed, and about 1,500 factories and workshops, 30 mosques, 31 government buildings and 10 water or sewage pipes were damaged.

Blackmailing
Hamas officials affirmed that key aim of politicizing Gaza aid was to pressure and blackmail the movement into changing its very principled stances. "(They) used the need of the Gaza Strip for reconstruction to pressure Hamas and to try to blackmail it into changing its positions," said Barhum.

During her visit to Israel on Tuesday, Clinton maintained the former George Bush administration's anti-Hamas rhetoric by saying that Hamas must halt the resistance attacks on settlements. "The first step right now, not waiting for a new government, is a durable ceasefire. But that can only be achieved if Hamas ceases the rocket attacks," " Clinton said at a press conference with Israeli Foreign Minister Tzipi Livni. "These attacks must stop and so must the smuggling of weapons into Gaza."

A day earlier in meeting on the sidelines of the donors conference, the Quartet Middle East group, which includes the US, the EU, UN and Russia, has reiterated its former conditions to lift Hamas out of its isolation.

The Quartet called on Hamas to recognize Israel, renounce violence and accept past Israeli-Palestinian agreements in exchange for an international recognition. Hamas officials, however, affirmed that it would not cave in to all the pressures. "Hamas' positions are fixed and can not be changed," Hamas spokesman and parliamentarian Mushir al-Masri said on Tuesday.

Masri lamented that Clinton's statements during her first Middle East visit "shows that there will be no new US policies towards the region. It is clear that we would be describing every visit by Clinton as an indication of bad luck if the policies of Bush and Rice are going to be applied again in the region."

The Bush administration, which blacklisted Hamas as a terrorist organization, has shunned the governments formed by Hamas since it came to power after sweeping the Palestinian legislative elections in 2006. It only communicated with Fatah-linked ministers in the Hamas-led national unity government, which was later dismissed by Abbas.

Bush's America spearheaded an international campaign to isolate Hamas, rejected any contacts with the group and backed a crippling Israeli siege on Gaza. Late last month, Middle East Quartet envoy Tony Blair criticized the West's isolation of Hamas, calling for its inclusion in the peace process. Turkish Prime Minister Recep Tayyip Erdogan urged the West last January to respect the democratic Palestinian elections that brought Hamas to power.
Posted by: Fred || 03/04/2009 00:00 || Comments || Link || E-Mail|| [6462 views] Top|| File under: Hamas
Syria-Lebanon-Iran
US toughens sanctions on Iran
The US has toughened sanctions against Iran over its nuclear program, blacklisting certain firms linked to the country's Bank Melli. The US Treasury on Tuesday blacklisted 11 companies affiliated to the country's largest state bank, including Bank Melli Iran Investment Co, Reuters reported.

The sanctions ban any transactions between a US citizen or institution with the firms and seek to freeze any assets that they may have under US jurisdiction.

The US has imposed unilateral financial sanctions on Iranian commercial banks including Melli, Saderat, Sepah and Mellat to pressure the country into stopping its activities. The UN Security Council has also imposed three rounds of sanctions against Iran, urging the country to halt its enrichment activities.

Last week, The Financial Times reported that Britain, France and Germany were also proposing a tough list of new sanctions to be imposed against Iran. The report said that 34 Iranian entities including Iran's Bank Tejarat and 10 individuals who are believed to be connected with the country's disputed nuclear program were on the list.

The UN nuclear watchdog, which conducts regular inspections of Iran's nuclear facilities, said in its latest report on the country's nuclear program that there has been no diversion of "declared nuclear material in Iran." The International Atomic Energy Agency (IAEA), however, urged more cooperation from Tehran.
Posted by: Fred || 03/04/2009 00:00 || Comments || Link || E-Mail|| [6464 views] Top|| File under: Govt of Iran
Six big powers ready for direct talks with Iran
The five permanent members of the U.N. Security Council and Germany said Tuesday in a rare joint statement that they were ready for direct talks with Iran to resolve a long-running nuclear standoff.

Speaking at a U.N. nuclear watchdog meeting, the six voiced serious concern at Iran's atomic advances and increasing restrictions on U.N. inspectors trying to keep track of them but did not mention toughening sanctions as a way to rein in Iran. "We remain firmly committed to a comprehensive diplomatic solution, including through direct dialogue," the so-called P5+1 nations said in a joint statement read to a closed-door meeting of the IAEA board of governors.

The countries--Britain, China, France, Germany, Russia and the United States--called on "Iran to take this opportunity for engagement with us and thereby maximize opportunities for a negotiated way forward."
Posted by: Fred || 03/04/2009 00:00 || Comments || Link || E-Mail|| [6468 views] Top|| File under:
Who's in the News
65
[untagged]
12
Govt of Pakistan
4
Hamas
4
Govt of Iran
3
Iraqi Insurgency
2
TTP
2
al-Qaeda in North Africa
1
Govt of Sudan
1
al-Qaeda in Pakistan
1
Palestinian Authority
1
Taliban
1
TNSM
1
al-Qaeda
Bookmark
E-Mail Me
The Classics
The O Club
Rantburg Store
The Bloids
The Never-ending Story
Thugburg
Gulf War I
The Way We Were
Bio
Merry-Go-Blog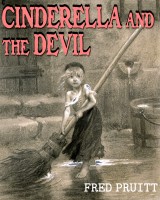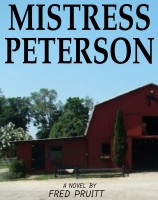 On Sale now!


A multi-volume chronology and reference guide set detailing three years of the Mexican Drug War between 2010 and 2012.

Rantburg.com and borderlandbeat.com correspondent and author Chris Covert presents his first non-fiction work detailing the drug and gang related violence in Mexico.

Chris gives us Mexican press dispatches of drug and gang war violence over three years, presented in a multi volume set intended to chronicle the death, violence and mayhem which has dominated Mexico for six years.
Click here for more information


Meet the Mods
In no particular order...


Steve White
Seafarious
Pappy
lotp
Scooter McGruder
john frum
tu3031
badanov
sherry
ryuge
GolfBravoUSMC
Bright Pebbles
trailing wife
Gloria
Fred
Besoeker
Glenmore
Frank G
3dc
Skidmark
Alaska Paul



Better than the average link...



Rantburg was assembled from recycled algorithms in the United States of America. No trees were destroyed in the production of this weblog. We did hurt some, though. Sorry.
3.233.219.62

Help keep the Burg running! Paypal: