Bangladesh
Pakistan denies hand in BD army mutiny
Pakistan on Monday denied allegations by the Indian media about the involvement of its intelligence agencies in last week's killing of 77 Bangladeshi army officers by Bangladesh Rifles. Responding to the allegations by Times of India, Foreign Office spokesman Abdul Basit said, "These reports are obviously baseless and malafide."


It's only coincidence that it took place a few days after the Banglas started putting 1971 war criminals on trial after 38 years, and it's only coincidence that the mutineers' sugar daddy is a Pak in Bangla clothing.


"Pakistan and Bangladesh enjoy close, friendly and cooperative ties," he said, adding that Pakistan believed in the principles of 'non-intervention and non-interference'.
Posted by: Fred || 03/03/2009 00:00 || Comments || Link || E-Mail|| [6466 views] Top|| File under:
Army committee starts probe today
An investigation committee of the army, led by Quartermaster General of Bangladesh Army Lt Gen Mohammad Jahangir Alam Choudhury, will start probing the BDR mutiny in Pilkhana headquarters today.

Chief of General Staff of Bangladesh Army Lt Gen Sina Ibn Jamali told the press during a briefing at the army headquarters last night that the probe body has six to seven members and if necessary more members will be co-opted. The committee will visit the BDR headquarters today and continue its probe until the investigation ends.

Asked how the BDR mutineers managed to flee their headquarters, he said it will be clear after the investigation. He said those BDR jawans who failed to report back will be considered deserters.
Continued on Page 49
Posted by: Fred || 03/03/2009 00:00 || Comments || Link || E-Mail|| [6462 views] Top|| File under:
Hundreds of sepoys show up after deadline
Several thousand BDR men who left the Pilkhana headquarters during or after the mutiny were found waiting in front of Jhigatala BDR gate with grave anxiety yesterday though the deadline set for them to report back expired Sunday afternoon. Around 1600 BDR men reported back to the headquarters till 6:30 pm yesterday while the number was 414 on Sunday, according to the official figure.

The process of reporting back to the headquarters will continue until completion of the formalities for waiting BDR men, an army officer said.

The BDR men were allowed to enter into the boundary of the Rifles Square for primary interrogation and later were taken to another place for final quizzing, he said. After completion of such interrogation, most of the BDR men were given 15 days leave, the official said.

Apart from the headquarters, 11 BDR personnel reported back in Jessore while 44 in Jaypurhat and Naogaon, 34 in Rajshahi, nine in Sylhet and two in Kishoreganj yesterday.

The gathering of the BDR men at Pilkhana headquarters started on Saturday morning following an order of the home ministry that asked those BDR members who did not take leave but remained absent at their stations, to report back within 24 hours.

"The government started 'Operation Rebel Hunt' from yesterday but we could not get any chance for reporting back. We do not know what is there in our fate," said Ibrahim, an anxiety-ridden employee of BDR, who came here at 6:00 am yesterday but could not get call for report till 6:00 pm. Over 1000 fourth-class BDR employees returned to the headquarters for reporting back, he said.

Gofran Mollik, a BDR subedar of 24 battalion said 394 BDR men of the battalion who fled leaving their uniform were waiting for the call but none of them got the chance till 7:00 pm.

On the other hand, some BDR men became sick due to delay of the proceedings. The family members, who brought their children were also the worst sufferers.

Abdur Razzak, Nayek (signal) of BDR whose leg was broken while fleeing from the headquarters claimed that he was not involved in the mutiny rather he along with his some colleagues saved the life of Lt Col Abu Taslim by concealing him in the INT room. But they are yet to get chance of reporting back till 6:00 pm, he said.

He said about 26 sick BDR men were waiting here for reporting back since Sunday.

Nayek Shah Alam who was at full rest as a cardiac patient following the advice of doctor in the barrack was found waiting till 6:00 pm, he said. Alam was found on a narrow lane of Hazaribagh tannery at about 12 am on February 27 in an unconscious state, he said.
Posted by: Fred || 03/03/2009 00:00 || Comments || Link || E-Mail|| [6463 views] Top|| File under:
US, UK to help probe mutiny
The United States and the United Kingdom assured Bangladesh intelligence support in investigating last month's killing of army officials at BDR Pilkhana headquarters, said Foreign Minister Dipu Moni.
Posted by: Fred || 03/03/2009 00:00 || Comments || Link || E-Mail|| [6464 views] Top|| File under:
China-Japan-Koreas
Japan to deploy anti missile destroyers for possible NK missile shootdown
Japan is preparing to deploy a controversial missile defence system against an imminent North Korean rocket launch, in what could be the first use of the so-called "Son of Star Wars" system to knock out an intercontinental ballistic missile.

In a move that could have strategic implications for the whole northeast Asian region, the Japanese Government plans to dispatch naval destroyers equipped with anti-missile systems to the seas off North Korea, as the isolated dictatorship continues preparations for the launch of a rocket.

As long as the weapon passes through the atmosphere far above Japan, as seems to be the intention, the system will probably not be fired. But if the rocket malfunctions and threatens any of its islands, then Japan will become the first nation to use a long-range missile defence system in anger. "If it is capable of reaching Japan then it goes without saying that we will react," Japan's defence minister, Yasukazu Hamada, said today. "We have been making preparations, including BMD [ballistic missile defence], for any incident which could affect Japan. If it will affect Japan then it will be our target."
Continued on Page 49
Posted by: tu3031 || 03/03/2009 13:38 || Comments || Link || E-Mail|| [6487 views] Top|| File under:
N. Korean generals, UN Command hold talks
Generals from North Korea and the US-led UN Command in South Korea met for talks Monday for the first time in almost seven years as tensions rise over Pyongyang's planned rocket launch. Their meeting at Panmunjom, inside the frontier buffer zone, came two days after the communist North warned US troops to stop "provocations" in the area or face retaliation.
Posted by: Fred || 03/03/2009 00:00 || Comments || Link || E-Mail|| [6473 views] Top|| File under:
Great White North
Will enshrouded women stand in Canadian courts?
The question of whether a Muslim woman can wear a niqab -- a veil that shows only her eyes -- while testifying against men accused of sexually assaulting her will be heard next week.

The woman was ordered to testify by Justice Norris Weisman at a preliminary hearing last fall to ensure the defendants could face their accuser in court. But Justice Frank Marrocco ordered that the woman won't have to testify next week at a preliminary hearing so that he can hold a hearing on the issue.

Marrocco will listen to arguments from defence attorney Adam Weisberg and lawyer David Butt, who represents the woman, and Ontario Human Rights Commission counsel Prabhu Rajan. Crown attorney Laurie Gonet said the prosecution isn't taking a position on the matter.

The commission will be arguing that Weisman failed to recognize the religious freedoms of the complainant. "This is a conflict of rights -- that of religious beliefs -- as opposed to the defendants' rights," said Butt, a former Crown attorney who is now in private practice as a defence lawyer. "The preliminary hearing could have gone on without the court having to see the witness' face to assess credibility."

Defence lawyers at the preliminary hearing argued that seeing the woman's face and her demeanour would help them weigh her testimony. The prosecution responded that the woman should be permitted to wear the veil. Weisman said it was a difficult decision, but noted the woman removed her niqab to get a drivers' licence photo.
Posted by: ryuge || 03/03/2009 05:39 || Comments || Link || E-Mail|| [6464 views] Top|| File under:
Obama 'ready to drop shield plans for Russian help on Iran'
Moved to a WoT topic: this is important.

MOSCOW, March 2 (RIA Novosti) - Washington has told Moscow that Russian help in resolving Iran's nuclear program would make its missile shield plans for Europe unnecessary, a Russian daily said on Monday, citing White House sources.


Anyone not see this coming? Obama has never liked missile defense and so he's going to sell the Poles and Czechs down the river so as to get Vlad to make nice with Short Round. Any bets on how that goes?

U.S. President Barack Obama made the proposal on Iran in a letter to his Russian counterpart, Dmitry Medvedev, Kommersant said, referring to unidentified U.S. officials.

Iran's controversial nuclear program was cited by the U.S. as one of the reasons behind its plans to deploy a missile base in Poland and radar in the Czech Republic. The missile shield has been strongly opposed by Russia, which views it as a threat to its national security. The dispute has strained relations between the former Cold War rivals, already tense over a host of other differences.


Who cares if relations are tense? The Russians aren't that important to us anymore. They're not going to start a war with us, they're not going to invade Europe (why bother when they can just turn off the natural gas) and their ambitions are limited by the fact that they have a creaky, unreliable military. Bambi, for all his post-racial, post-partisan hipness, is acting like a certain Cold War figure we all know -- Jimmuah Carter.

The leaders have exchanged letters and had a telephone conversation since Obama was sworn into office in January, Kommersant said. The first high-level Russia-U.S. meeting will take place later this week, when Russia Foreign Minister Sergei Lavrov meets with U.S. Secretary of State Hillary Clinton in Geneva.


I'd advise the wait staff to count the silver after lunch, and check both parties ...

Moscow has not yet responded to the proposal by Obama, the paper said, adding that a decision was unlikely to be made during Lavrov and Clinton's meeting.


Correct. Vlad will milk this one for all it's worth. After all, Bambi is willing to make a concession -- why not wait and see if he makes another one? The Russians certainly have time. We're the ones staring at a soon-to-be nuclear capable Iran and the need to spend money on the missile defense site. Russia has nothing at risk here, so Vlad will extract all he can.

The issue is likely to be discussed when Obama and Medvedev meet in London on April 2 on the sidelines of the G20 summit of world leaders to address the financial crisis. Earlier reports said Medvedev had also invited the U.S. leader to visit Russia and the date of Obama's first visit to the largest country in the world could be announced in the British capital.


So Bambi will go to Moscow but gives India and Iraq short-shrift. Says everything ...

In an interview on Sunday with Spanish media, Medvedev said he hoped to discuss the issue of missile defense with Obama in London. He also said he hoped the new U.S. administration would display a "more creative approach" to the issue than its predecessors. "We have received signals from our American colleagues," Medvedev said. "I expect those signals will turn into specific proposals. I hope to discuss the issue, which is extremely important for Europe, with U.S. President Barack Obama."


"And then we'll wait and let the Europeans whine for a while."

The United States and other Western nations suspect Tehran of secretly seeking nuclear weapons. Iran says its nuclear program is purely aimed at generating electricity. However, unlike his predecessor, George W. Bush, Obama has stated a preference for diplomatic efforts to resolve the dispute.


Thus undercutting his ability to resolve the dispute ...

U.S. Defense Secretary Robert Gates said on the NBC television channel on Sunday that the Islamic Republic was not close to building a nuclear bomb. "They're not close to a stockpile, they're not close to a weapon at this point, and so there is some time," Gates said.


C'mon Robert, you know better than that.

Gates also said that the while more sanctions should be imposed against Iran, the door should not be closed to diplomacy.
Posted by: Tex || 03/03/2009 00:00 || Comments || Link || E-Mail|| [6459 views] Top|| File under:
India-Pakistan
Girls in Swat 'can attend school but must be have faces covered'
Girls in Pakistan's Swat Valley can attend school but must wear veils that cover their heads and faces, a top official said Monday after the government pledged to impose a version of Islamic law in the area during much-criticized peace talks with Taliban fighters. Provincial chief Minister Amir Haider Khan Hoti also said the government would do its best to install religious judges by a mid-March deadline demanded by a the religious cleric mediating the talks.

Taliban fighters in Swat have destroyed scores of girls' schools in fighting that stretches back more than a year, and at one point declared a ban on female education in the one-time tourist haven.

Many girls' schools have reopened since a cease-fire took hold last month, but the government's pledge to impose a version of Islamic law in the northwest valley has raised the question of whether it will interpret religious rules as harshly as many in the Taliban.

The Swat Taliban and the military agreed last month to an open-ended cease-fire after months of fighting that has killed hundreds and displaced up to one-third of the valley's 1.5 million residents.

No officials have said the peace process would require fighters to hand over their weapons, leading many analysts to speculate it will quickly unravel. American and European officials have also raised concerns that it could turn the valley - located near tribal regions where Al-Qaeda and the Taliban have strongholds - into a safe haven for militants.

In a visit to Swat's main city of Mingora, Hoti told reporters Monday that girls would have access to schooling, but must don the "proper and required dress, which is a culture of this province and Islamic norms." Most girls and woman in the region already wear all-encompassing veils that they drape over the lower half of their faces.

It was unclear whether Hoti's declaration had the force of law, but it was unlikely to apply to the youngest schoolgirls in Swat Valley who often wear small headscarves.

The provincial government in northwestern Pakistan made the pledge to establish Islamic courts in Swat and surrounding areas to Sufi Mohammad, a pro-Taliban cleric who agreed to then negotiate with the Swat Taliban.

Mohammad's son-in-law heads the Swat Taliban, and he himself heads a group that has long pushed for a version of Islamic law to be adopted in parts of the northwest.

Pakistani officials insist the plan will mostly mean changes in the court system, something many local residents unhappy with the inefficient secular courts would welcome.

Mohammad said Sunday he was not happy with the pace of creating the religious courts, and that his followers would stage protests if new, religiously trained judges were not in place by March 15.

Hoti said he expected there will be enough progress on the matter by mid-March to satisfy Mohammad. He also warned both sides to be wary of trouble from "elements" and a "foreign hand" who do not want to see peace in Swat. The comments follow an attack on a security convoy Sunday that the military said was a violation of the ceasefire.

Posted by: Fred || 03/03/2009 00:00 || Comments || Link || E-Mail|| [6465 views] Top|| File under: TNSM
Iraq
Years of violence leaves Iraqi orphans scarred
At night, 11-year-old Salah Abbas Hisham wakes up screaming. Sometimes, in the dark, he silently attacks the boy next to him in a tiny Baghdad orphanage where 33 boys sleep on cots or on the floor.

Salah, who saw both his parents blown apart in a car bomb blast two years ago, can never be left alone at night, said Ahmed Abdul-Baqi, the night shift social worker at the Safe House, a private orphanage in Baghdad. "He wakes up in the night and tries to hit or even to choke the boy beside him," said Abdul-Baqi.

His hands always trembling and unable to speak properly, Salah is one of an army of uncounted orphans left behind by six years of sectarian slaughter and insurgency that was unleashed by the U.S.-led invasion of Iraq...


And the 30 years of Ba'athist rule that preceded it ...



Posted by: Fred || 03/03/2009 00:00 || Comments || Link || E-Mail|| [6473 views] Top|| File under: Iraqi Insurgency
Israel-Palestine-Jordan
Berlusconi pledges $100 mln for Gaza reconstruction
(AKI) - Italy will donate 100 million dollars to help rebuild the Gaza Strip after the recent devastating Israeli military offensive there, Italian prime minister Silvio Berlusconi on Monday told an international conference on Gaza taking place in Egypt. Donors are expected to pledge over 3 billion dollars.


If these suckers can come up with 3 billion dollars I have a few banks they might be interested in. I'll throw in a free toaster ...

"I believe countries will vie with one another to make the biggest donations they can in order to rebuild Gaza as quickly as possible," Berlusconi said.


Don't you have problems in your own country, Silvio? You've got refugees boating in to Lampedusa. You've got banks melting down. You've got unemployment -- when has Italy not had unemployment? You've got the Mafia that still owns most of Sicily and the south of your country. A 100 million dollars might not fix any of these problems, but it sure wouldn't hurt. And a 100 million won't fix Gaza, not now, not ever.

"But we know this won't be enough. When the (future) Palestinian state has received sufficient pledges to ensure a revival of its economy, the entire world should follow through and swing behind it to ensure the Palestinian economy can prosper," Berlusconi added.

He called for all donor states to "strive together in an extra act of responsibility and generosity to do what we can."

"I do not believe there can be true peace and coexistence between two people who have standards of living that vary too greatly," he continued.


Never asking, of course, just why it is that the Israelis live in a first-world country and the neighboring Gazooks live in a third-world shit-hole ...

Berlusconi said the Italian government would like Gaza's airport to be rebuilt and for the Palestinian territories to become a future destination for tourists from the Christian and Islamic world.


Great idea! I'd call it 'Medieval Times' but that name has already been taken. And besides it sounds too .. modern for Gaza ...

Italy, as current president of the G8 group of the world's top economies plus Russia, is already talking to hoteliers, multinationals and budget airlines from all over the world about locating hotels and offices in Gaza and the Palestinian territories, Berlusconi stated.


You could put 'em right next to the greenhouses ...

Berlusconi said it should be possible to get a "a significant number" of the current 400 million European tourists to visit the biblical sites of the Holy Land.

The United Nations has forecast that tourists worldwide will increase by 50 percent over the next eight years from 800 million currently, Berlusconi noted.


Just as soon as Bambi heals this little economic trouble we're having ...

The proposed canal between the Dead Sea and Egypt's Red Sea to provide electricity and potable water to the Palestinian Authority, Israel and Jordan, which would also increase agricultural land in the region is "an important project," Berlusconi said.


Eyup, honest to goodness potable water since the Red Sea is salt water and the Dead Sea is .. saltier water ...
Posted by: Fred || 03/03/2009 00:00 || Comments || Link || E-Mail|| [6466 views] Top|| File under:
Gaza rebuilding faces Israeli block on materials
Despite the international community's pledging billions to reconstruct the Gaza Strip after Israel razed much of it to the ground during its January offensive, donations have proved futile in the face of Israel's persistent blockade that has prevented key building material from entering the Strip for security reasons.


"Hello? This is Mahmoud, over at Hamas! I wanna place an order for eight tons of dynamite... Of course it's for reconstruction... Can you ship that airmail?


As world leaders met in Egypt for a conference on Gaza reconstruction, the irony of such efforts was palpable as Israel continued to block the passage of cement, iron and steel, all essential materials for reconstruction.



" We are facing on the one hand, large sums of money of potential use to the Strip and on the other, no means of using this money in substantive ways, on a large scale "

Michael Bailey, Oxfam
After heavily bombing tunnels at the Rafah border and declaring a unilateral ceasefire, Israel retained full control over Gaza's commercial crossings, through which goods and other materials for rebuilding must pass, in a bid to control reconstruction efforts and seek guarantees that reconstruction projects will not benefit Hamas.

"[U]nless key goods are allowed in and Israel ends its blockade reconstructing Gaza will not happen," the international aid agency Oxfam warned in a press release Sunday.

As important as the financial contributions expected to come out of hte donor's conference are, Oxfam's Jerusalem head officer Michael Bailey warned that they would be meaningless unless pressure is put on Israel to allow essential goods including building materials to enter Gaza.

"We are facing on the one hand, large sums of money of potential use to the Strip and on the other, no means of using this money in substantive ways, on a large scale," Bailey told AlArabiya.net, adding that having a roof over one's head is basic humanitarian need..


Not being able to spend large sums of money does limit the graft potential ...
Posted by: Fred || 03/03/2009 00:00 || Comments || Link || E-Mail|| [6466 views] Top|| File under: Hamas
Olmert vows ''severe'' answer to Gaza rocket fire
Outgoing Prime Minister Ehud Olmert vowed on Sunday to hit back "severely" if fighters in the Hamas-run Gaza Strip continue to fire rockets into Israel, as President Shimon Perez urged world powers to hand over the Gaza reconstruction funds to the PLO and not to Hamas.

As the Israeli cabinet met, a rocket fired from Gaza slammed into empty ground south of the Israeli port city of Ashkelon, causing neither casualties nor damage, an Israeli military spokeswoman said.

"If the rocket fire from Gaza continues, we will hit back severely, so much so that the terrorist organizations will understand that Israel is not ready to resign itself to this," Olmert said at the start of the weekly cabinet meeting.

"At the end of the week, 11 rockets were fired against southern Israel," he said. "Defense Minister Ehud Barak will give directions so that Israeli forces bring calm to southern Israel."

Olmert was speaking a day before an international conference on rebuilding Gaza is to be held in Egypt's Red Sea resort of Sharm el-Sheikh.

Posted by: Fred || 03/03/2009 00:00 || Comments || Link || E-Mail|| [6472 views] Top|| File under: Hamas
Israeli watchdog faults missile shield development
The Israeli corruption watchdog slams the Defense Ministry for its failure to develop an anti-missile system, countering the rocket-firings.


Those can't possibly work. Talk to the Dhimmicrats ...

Comptroller Micha Lindentrauss presented a report to acting Knesset Speaker Michael Eitan in Eitan's office on Monday afternoon, The Jerusalem Post reported.

Lindentrauss's criticism comes amid rocket-firings by Palestinian factions and the army's failure to contain the attacks.

The officials slammed the lack of coordination and a flawed decision-making process in the Defense Ministry which has hampered efforts to develop an effective anti-missile system. "Significant errors were found in the decision-making process regarding developing active defense systems against surface-to-surface missiles, errors that could cause development and mobilization of systems that do not satisfy all of the operational needs," he said.

The official warned that such handlings of issues could lead to "needless financial expenditures and a waste of time."

The Israeli Army also came under fire by Lindentrauss over its failure to take into consideration all of the operational possibilities when devising plans for developing the system. The official also accused Israeli Army Chief Lt.-Gen. Gabi Ashkenazi of unauthorized funding of the Magic Wand anti-missile system.

The two anti-missile systems are supposed to counter rocket attacks from the Gaza Strip. Israeli has failed to halt the attacks despite fighting a bloody war in December and January that left at least 1300 Palestinians dead.
Posted by: Fred || 03/03/2009 00:00 || Comments || Link || E-Mail|| [6462 views] Top|| File under: Hamas
Syria-Lebanon-Iran
ElBaradei urges Iran to 'unblock' nuclear stalemate, praises West's 'fresh approach'
UN atomic watchdog chief Mohamed ElBaradei urged Iran Monday to "unblock" a long-running nuclear standoff and expressed hope that a possible change in US policy toward Tehran may help break the deadlock. "I again urge Iran to implement all measures required to build confidence in the exclusively peaceful.
Posted by: Fred || 03/03/2009 00:00 || Comments || Link || E-Mail|| [6464 views] Top|| File under: Govt of Iran
Who's in the News
60
[untagged]
3
Hamas
3
Iraqi Insurgency
2
TTP
2
Jamaat-e-Ulema Islami
1
Global Jihad
1
Govt of Iran
1
Govt of Pakistan
1
al-Qaeda in Pakistan
1
Iraqi Baath Party
1
al-Qaeda in North Africa
1
Islamic State of Iraq
1
al-Qaeda in Europe
1
TNSM
1
al-Shabaab
Bookmark
E-Mail Me
The Classics
The O Club
Rantburg Store
The Bloids
The Never-ending Story
Thugburg
Gulf War I
The Way We Were
Bio
Merry-Go-Blog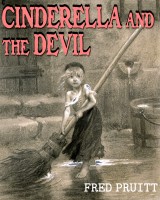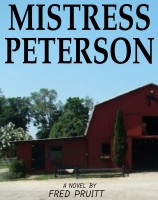 On Sale now!


A multi-volume chronology and reference guide set detailing three years of the Mexican Drug War between 2010 and 2012.

Rantburg.com and borderlandbeat.com correspondent and author Chris Covert presents his first non-fiction work detailing the drug and gang related violence in Mexico.

Chris gives us Mexican press dispatches of drug and gang war violence over three years, presented in a multi volume set intended to chronicle the death, violence and mayhem which has dominated Mexico for six years.
Click here for more information


Meet the Mods
In no particular order...


Steve White
Seafarious
Pappy
lotp
Scooter McGruder
john frum
tu3031
badanov
sherry
ryuge
GolfBravoUSMC
Bright Pebbles
trailing wife
Gloria
Fred
Besoeker
Glenmore
Frank G
3dc
Skidmark
Alaska Paul



Better than the average link...



Rantburg was assembled from recycled algorithms in the United States of America. No trees were destroyed in the production of this weblog. We did hurt some, though. Sorry.
3.236.16.13

Help keep the Burg running! Paypal: