Africa Horn
Sudan's Bashir to visit Egypt for Darfur talks
Sudanese President Omar al-Bashir is due in Egypt on Sunday for talks on efforts to end the six-year conflict in Darfur the day after Khartoum announced it would release 24 detained Darfur rebels as a goodwill gesture in peacetalks with rebel groups.

Bashir is expected to meet Egyptian President Hosni Mubarak during his one-day visit, which comes as the International Criminal Court (ICC) appears close to deciding whether to issue an arrest warrant for the Sudanese leader.

The Sudanese Justice Minister Abdel Basit Sabderat said late Saturday the release was linked to a deal signed in Qatar this week between Khartoum and the rebel Justice and Equality Movement (JEM), which is designed to pave the way for peace talks.

Posted by: Fred || 02/23/2009 00:00 || Comments || Link || E-Mail|| [336071 views] Top|| File under: Govt of Sudan
Africa North
Manning the pirate brig
Life aboard the Navy's new -- and only -- pirate brig certainly isn't normal, but it has fallen into a routine since sailors captured and brought aboard 16 suspected pirates in the Gulf of Aden in early February.

That's probably because when the suspected pirates arrive at the makeshift jail aboard the Military Sealift Command supply ship Lewis and Clark, all they want to do is sleep. And when they're awake, they mind their manners -- at least, they have so far.


Smart lads ...


"Their behavior has been very good," said the Marine officer in charge of the ship's 20-guard detachment from the 26th Marine Expeditionary Unit. "We provide them food; showers; good hygiene; we give them a climate-controlled environment; a very spacious area to live in -- they're probably living better here than they were on their ships."


No kidding ...


Continued on Page 49
Posted by: tu3031 || 02/23/2009 11:10 || Comments || Link || E-Mail|| [336079 views] Top|| File under: Pirates
MKO Seeks Base in Egypt
An anti-Iranian organization is seeking to base its new headquarters in Egypt, a move that could further sour relations between Teheran and Cairo.

The People's Mujahidin of Iran, also known as the Mujahidin Khalq Organization (MKO), is an Iranian opposition movement outlawed in Iran. The movement has had camps in Iraq since the early 1980s and sided with former Iraqi dictator Saddam Hussein during the Iran-Iraq war. Its leaders fled to France during the 1980s. Today, Baghdad seeks to expel MKO members from the country and MKO leaders are looking for alternative bases in the region. Egypt recently agreed to accommodate the MKO on its soil, Iraq sources told the Iranian Mehr news organization.

Last month, European states removed the organization from its list of banned terrorist groups. However, the US State Department still designates the MKO a foreign terrorist organization.

If Egypt accepts the MKO on its territory, this would strain already tense relations between Egypt and Teheran. Iran cut its diplomatic relations with Egypt following the late president Anwar Sadat's signing of the Camp David peace agreement with Israel in 1979. Sadat's welcoming of the shah of Iran following the collapse of his regime in 1979 sharpened the tensions between the two countries. This was compounded when Iran named a street after Khalid Al-Islambouli, the man who assassinated Sadat in 1981.
Posted by: Fred || 02/23/2009 00:00 || Comments || Link || E-Mail|| [336068 views] Top|| File under: Govt of Iran
Arabia
UAE to Buy AMRAAM Missiles for their F-16s
ABU DHABI - The United Arab Emirates is buying 224 advanced version missiles from Raytheon Company for its F-16 Block 60 fighter aircraft, a senior Raytheon official said on Sunday.

The UAE and the US government have executed a letter of offer and acceptance for the purchase of Raytheon's AIM-120 C-7 missiles, equipping the UAE with the most advanced version of the Advanced Medium-Range Air-to-Air missile (AMRAAM).

"The value of the deal is sizeable and deliveries will start mid to late 2011," P.T. Mikolashek, President of Raytheon Middle East & North Africa told Reuters, declining to state the value.
Posted by: Steve White || 02/23/2009 00:00 || Comments || Link || E-Mail|| [336070 views] Top|| File under:
France says Iran should allay Gulf Arab fears
ABU DHABI - France, set to open a military base in the United Arab Emirates this year, said on Sunday that Iran should take part in a dialogue with Gulf Arab countries to ally their fears over its nuclear programme. France is among world powers unsuccessfully trying to exert pressure on Iran to halt its atomic work, which has played into Gulf countries' fears over the non-Arab power's rising influence.

French Defence Minister Herve Morin said France wanted to play a pivotal role in the region, adding its planned UAE military base would become operational in May. "France insists that Iran plays the transparency card, cooperates internationally to make its nuclear energy programme clear," Morin told a news conference on the sidelines of a defence industry exhibition in the UAE capital of Abu Dhabi.


Attaboy, Herve, keep playing cheerleader ...

"France must have constructive dialogue that allows elimination of major concerns in the region. The will of France is to have this dialogue with Iran and that all countries play their part in this constructive format,"Morin said.

Gulf Arabs fear Iran's nuclear energy programme will allow it to develop nuclear weapons.

France, the UAE and Qatar held military exercises last year where they worked together to repel a simulated attack from a nearby state. France's military base lies across the narrow Gulf waterway, a key oil shipping route, from Iran. The French base will eventually house some 400 to 500 personnel from the army, navy and air force.

Morin said France is in talks with the UAE, Kuwait and Oman over sales of its Rafale fighter jet.
Posted by: Steve White || 02/23/2009 00:00 || Comments || Link || E-Mail|| [336071 views] Top|| File under:
Bahrain rejects Iran sovereignty comments
Bahrain has criticised as irresponsible reported remarks by an Iranian official that questioned the Gulf Arab kingdom's sovereignty and caused a diplomatic furore in the region.

According to media reports, Ali Akbar Nateq-Nouri, a close adviser to Iranian Supreme Leader Ayatollah Ali Khamenei said earlier this month that Iran had sovereignty over Bahrain.

Interference: "If these statements are meant to test the waters then the response was clear internally and externally, and this was affirmed by the magnitude of Gulf Arab and international condemnation to these irresponsible statements," Bahraini Interior Minister Sheikh Rashed Bin Abdullah al-Khalifa told the Saudi-owned Asharq al-Awsat newspaper.

"It should not interfere in our internal affairs..." he said of Iran in an interview published on Sunday.

Iran has repeatedly denied having claims over Bahrain but the tensions have underscored the deep suspicions between Sunni-ruled Gulf Arab nations and non-Arab, Shia Muslim Iran.

Posted by: Fred || 02/23/2009 00:00 || Comments || Link || E-Mail|| [336069 views] Top|| File under: Govt of Iran
Jihad books were in British libraries
A library service was stocking books which encouraged jihad and the murder of non-Muslims, a Government-backed report has revealed. A cost-cutting measure has been blamed for the blunder, which happened five years ago.

Leicester City Council had changed its book supplier so it could buy more foreign-language books for its customers. However, council bosses say they were poorly advised by the new provider and, as a result, brought some inflammatory material into stock. After "several months", they realised the dangerous nature of the material and removed it from the shelves, and returned it to the supplier.

Details of the error were in a report from the Museums, Libraries and Archives Council (MLA), which gives guidance on the handling of controversial material in public libraries, and is sponsored by the Department for Culture, Media and Sport. A city council spokesman said: "We bought some stock from independent book sellers who, as it turned out, did not advise us very well. One of our staff identified that about two or three titles had a jihadist theme, and the books were removed from the shelves. We then reverted back to our agency which, in the meantime, had extended its service, and have continued to buy this way ever since.

"Leicester provides an excellent library service for an ever-changing diverse community, and we were happy to share what we learned with the MLA so other authorities benefit."

The report also revealed the council had problems with people attempting to donate inflammatory books. In one incident, an attempt was made by someone to donate a copy of "Ghetto Kingz - Life as We Know it" by murderer Chevern Obinna Anozie. The book is the story of Anozie, who is serving a life sentence for the murder of 25-year-old Wilfred Walbrook, who was shot dead outside a Leicester city centre nightclub, where he was a doorman, in 1994. The book has been condemned by the victim's mother.

The MLA also says libraries have problems in areas where they serve mixed religion areas. On a number of occasions customers had brought in Islamic newspapers and magazines which were inflammatory and had to be disposed of.

Suleman Nagdi, spokesman for the Federation of Muslim Organisations, Leicestershire, said: "I had not heard of these problems. I am not surprised that people have tried to do this."

"We live in a liberal democracy which allows freedom of speech, which must be protected. But we also must balance this with the rights of our citizens to be protected, whether that be from extremist religion or from far right political parties. If books or other material incites hatred, then it should not be in public places."
Posted by: ryuge || 02/23/2009 05:12 || Comments || Link || E-Mail|| [336068 views] Top|| File under:
India-Pakistan
Zardari wants China to be arbitrator for India-Pakistan disputes
BEIJING: Pakistani president Asif Ali Zardari has called on China to play the arbitrator for solving disputes between different countries in Asia. He did not specifically mention India, but it is apparent that the Pakistani president wants Beijing to help resolve Islamabad's differences with New Delhi on a range of issues.

India has sternly rejected suggestions of third party assistance in resolving bilateral issues like the Kashmir disputes. Zardari has now given a new twist to Pakistan's diplomatic game by replacing the United States with China as the possible third-party that could help resolve the India-Pakistan disputes.

The Pakistani president praised China for its many qualities and then went on to say, "China is therefore in a unique position to use these attributes to help its neighboring countries improve relations among and between themselves". He cited China's role as a major trade partner of all the 14 countries bordering it as one of its special attributes.

"China is the glue holding the continent together - not only in terms of geography but in political and economic terms," the Pakistani president said in a signed article in the state-run China Daily today. Entitled "Sino-Pakistan relations higher than Himalayas", the article showered fulsome praise on China describing it as "an anchor of stability and peace not only in Asia but the world".

At the same time, Zardari shrewdly played on Chinese fears about separatists in its Xinjiang province getting support from Islamic fundamentalists across the border in Pakistan. "We are determined not to allow the noxious fumes of this dangerous phenomenon and ideology to spread to other countries," Zardari said. He claimed that "Pakistan is fighting terrorists not only for its own sake but for the entire region."

There was no mention of the Mumbai attack, which is by far the largest case of terrorism in Asia in recent decades. But he referred to recently kidnapping of Chinese citizens in Pakistan. "Indeed terrorists have specifically targeted some of our Chinese friends who were working in Pakistan to drive a wedge between the two countries and peoples".

Zardari tried to push Pakistan's case for a larger role in China's economy by offering the use of ports in his country. "Given proper infrastructure, the Pakistani ports of Karachi, Port Qasim and Gwadar are nearer to the Chinese heartland than Shanghai and Hong Kong. Pakistan can also help channel energy supplies from the Gulf to China," he said.

"The Pakistan-China friendship is a comprehensive partnership. China has been instrumental in helping Pakistan develop its civil and military infrastructure," the article said and then went on to say that Beijing has helped in a wide range of construction projects from nuclear power plants to dams, roads and industrial estates. "The port of Gwadar on Pakistan's Arabian Sea coast is a testament to China's friendship with Pakistan" he said.

Relationship between China and his party, the Pakistan Peoples Party, spanned three generations from late prime ministers Zulfiqar Ali Bhutto and Benazir Bhutto to his son and PPP chairman Bilawal Bhutto Zardari, he said.
Posted by: john frum || 02/23/2009 10:52 || Comments || Link || E-Mail|| [336073 views] Top|| File under:
U.S. Unit Secretly in Pakistan Lends Ally Support
BARA, Pakistan -- More than 70 United States military advisers and technical specialists are secretly working in Pakistan to help its armed forces battle Al Qaeda and the Taliban in the country's lawless tribal areas, American military officials said.
Posted by: Besoeker || 02/23/2009 09:09 || Comments || Link || E-Mail|| [336076 views] Top|| File under:
Bajaur Talibs offer conditional truce
The Tehrik-e-Taliban Pakistan (TTP), Bajaur chapter, on Saturday offered to renounce militancy and remain peaceful if the ongoing military operation against them was stopped. According to tribesmen, the operation has caused more losses to them than the militants.

The government had launched a full-fledged military operation, involving jet fighters, gunship helicopters and artillery guns, against the militants in Bajaur on August 6, 2008, causing displacement of around half-a-million people. The operation, however, inflicted heavy losses on the militants.

The Baitullah Mehsud-led TTP, which was formed on December 14, 2007, including all the militant organisations operating in the tribal areas and settled districts of the NWFP, had announced that none of its component groups would sign a peace accord with the government separately.

However, the TTP leadership allowed its Swat chapter, led by Maulana Fazlullah, to negotiate a peace deal with the Awami National Party-led NWFP government last year.

In Bajaur, the military operation was launched rather late. Yet it was fierce and deadly and has been continuing for the past several months.

Several villages have been flattened in the heavy bombing by warplanes and gunship choppers. The government claimed to have killed more than 1,500 Taliban militants, destroying their command and control system.

Though the local tribesmen disagree with the government on the number of militants' casualties yet they admit the military operation has weakened the capability of the militants to continue activities in the region.

"The seven-month operation has forced the militants either to leave the region or go underground, which I personally think is a great success of the government against the militants," said a senior tribal journalist in Bajaur, who pleaded anonymity.

He said the militants, who before the operation were in control of most parts of Bajaur, had been restricted to their hideouts in Charmang and Mamond areas. "Any kind of peace deal with them at this stage will make them stronger again," he observed.

The TTP spokesman Maulvi Omar admitted that peace talks with the government were under way through a Jirga comprising tribal elders and senior civil and military officials.

However, he said they did not trust the government's peace talks as earlier when their negotiations had entered a crucial phase, the government sent troops to Inayat Kellay, one of their strongholds, and used jet fighters, gunship helicopters and tanks to pound their positions.

After that deadlock, Omar said, talks between them and the government resumed but the government continued pounding their positions heavily in Mamond and Inayat Kellay.

"Earlier, they launched the war against us to appease President Bush and now for his successor Barack Obama," the spokesman noted.

The Taliban in Bajaur have presented six demands for restoration of peace in the region. Omar said they had informed the Jirga, negotiating the peace deal between them and the government, about their conditions.

He said the government would need to announce a ceasefire and withdraw the regular Army from Bajaur. The paramilitary Frontier Corps (FC) would be allowed to remain in Bajaur but in barracks.

Similarly, he said all roadside checkpoints manned by the Army, the FC and Khassadar Force should be removed.

Another condition put forward by the militants for peace accord was compensation to the militants and tribesmen for their losses they had suffered in the military operation. Omar said they wanted exchange of prisoners as the government was holding several of their people while they too, had taken hostage the government people, including soldiers.

He also said the government would have to help over five hundred thousand displaced tribesmen now living in refugee camps in Dir, Mardan, Peshawar and Nowshera to return.

However, Omar alleged that there were differences between the elected government and military officials over the peace initiative. He feared the peace process could derail once again.

Posted by: Fred || 02/23/2009 00:00 || Comments || Link || E-Mail|| [336067 views] Top|| File under: TTP
Chinese Vice FM meets with Qazi
Chinese Vice Foreign Minister Li Hui said Sunday that change in governments doesn't affect Pakistan-China friendship. Addressing a joint press conference along with Jamaat-e-Islami Amir Qazi Hussain Ahmed here, he said that his visit would further boost the bilateral relations between two countries. On this occasion, JI Amir said Pakistan's internal differences would not affect the country's ties with China. Following the news conference, Ahmed said that present rulers came into power through a deal who would never restore the independent judiciary. He further said Interior Adviser Rehman Malik had sought time for meeting to exchange views on situation in Swat and FATA.
Posted by: Fred || 02/23/2009 00:00 || Comments || Link || E-Mail|| [336070 views] Top|| File under: Jamaat-e-Islami
US worried about 'Taliban shelters in Quetta'
There is growing concern among US officials, even as CIA drones pound targets in FATA, about alleged Taliban havens in Balochistan, The New York Times reported on Monday. Americans are increasingly focusing on Quetta, from where Taliban leaders are alleged to stir violence in Afghanistan.

Taliban operations in Quetta are different from operations in the Tribal Areas. As the United States prepares to pour as many as 30,000 additional troops into Afghanistan, military and intelligence officials say the effort could be futile unless there is a concerted effort to kill or capture Taliban leaders in Quetta to cut the group's supply lines into Afghanistan.

Afghan and US commanders have long said Taliban leaders, including Mullah Muhammad Omar, guide commanders in southern Afghanistan from the city. "When their leadership is where you cannot get to them, it becomes difficult," said Gen Dan K McNeill, who until June was the senior American commander in Afghanistan and recently retired. "You are restrained from doing what you want to do."

Quetta is close to the provinces in southern Afghanistan where the war's fiercest fighting has occurred. American intelligence officials said that the dozen or so militants who were thought to make up the Taliban leadership in the area were believed to be hiding either in Afghan refugee camps near Quetta or in some of the city's Afghan neighbourhoods.

One former intelligence official with years of experience in Afghanistan and Pakistan likened the situation to America's difficulties during the Vietnam War, when Vietnamese guerrillas used a haven in Cambodia. For the past year, the top American goal in Pakistan has been to press Islamabad for help elsewhere -- in the Tribal Areas of Pakistan.

But NATO generals and diplomats have long complained that the command and control of Taliban fighters, distinct from Al Qaeda insurgents, may lie in southern Pakistan, and that Pakistani security services ignore the threat. "We've made progress going into the Tribal Areas and Northwest Frontier Province against Al Qaeda, but ... not ... against the Quetta shura," said a senior Obama administration official.

Some current and former American intelligence officials are sympathetic to difficulties that the government in Islamabad faces in rounding up Taliban leaders. Balochistan has long been an area hostile to government control, and even Pakistani spies have difficulty building a network of sources there, they said.


So offer the Balochis a deal: they get independence from Islamabad if they in turn wipe out the al-Qaeda and Taliban in their territory.

The influence of the Taliban leadership over operations on the ground in Afghanistan is a matter of some debate among analysts. "The Quetta shura is extremely important," said Lt Gen David W Barno, a retired former commander of American forces in Afghanistan who is advising General Petraeus on a strategic review of this region, including Pakistan and Afghanistan. "They are the intellectual and ideological underpinnings of the Taliban insurgency."

But Gen David D McKiernan, currently the top military commander in Afghanistan, said in a speech in Washington in November that any assessment that said the Quetta shura's dictates were closely followed by field commanders "gives the Taliban far too much credit for coherency at the operational and strategic level. They don't have that."
Posted by: Fred || 02/23/2009 00:00 || Comments || Link || E-Mail|| [336070 views] Top|| File under: Taliban
Over 200 financial transactions in India linked to terrorism
The Financial Intelligence Unit-India (FIU-IND) has linked more than 200 financial transactions of this fiscal year to terrorism, with trails leading to foreign countries.

The agency has forwarded these 'suspicious transaction reports' to other investigative and law-enforcement agencies of the country for necessary action, Zee News reported. FIU-IND has sent the reports to the Economic Intelligence Council (EIC) -- headed by the finance minister -- to be subsequently forwarded to agencies such as ED, DRI, IB and the CBI.

Citing sources in the Union Finance Ministry, the agency found that a number of cash transaction reports -- which were subsequently categorised under terror financing -- had money trails to certain Gulf states and other foreign countries.

The agency also sent almost 30 requests to its counterparts in other countries during 2008-09 to detect international networks financing terror modules in India.

FIU-IND -- which has prepared more than 3,000 suspicious transaction reports, to be finalised by the end of this fiscal -- has categorised these suspicious transactions under 'Combating Financing of Terrorism'.
Posted by: Fred || 02/23/2009 00:00 || Comments || Link || E-Mail|| [336069 views] Top|| File under: Global Jihad
'Other options open' if peace not restored in Swat, says ISPR
Inter-Services Public Relations (ISPR) Director General Major General Athar Abbas has said that the government is keeping 'other options open' if peace is not restored in Swat through political negotiations, a private TV channel reported in the backdrop of a peace deal between the Taliban and the administration.


Those options probably don't include defeating the bad guyz...


In an interview with a US news agency on Sunday, the ISPR chief said troops were not being withdrawn from the valley. He said long-lasting peace in all tribal areas and Swat was what the government was aiming for, and "many other options remain open, including the use of force, if peace is not restored".


The Pak army isn't real good at applying force unless it's against civilians...


Abbas said the army required modern equipment to carry out an effective operation against the Taliban.
Posted by: Fred || 02/23/2009 00:00 || Comments || Link || E-Mail|| [336068 views] Top|| File under: Govt of Pakistan
Hoti orders 30,000 rifles for civilian self-defence
Chief Minister Ameer Haider Khan Hoti has directed officials to distribute 30,000 rifles among 'patriotic people' and 'peace loving groups' to guard their villages and help the police tackle terrorism.

Hoti's office said in a press statement that the move had been proposed by the police. Officials will consult local police station house officers and seek approval from the district coordination officers before handing out the arms and will take them back if they are not used against "terrorists and troublemakers", it said.
The statement said the chief minister had ordered the officials to "take proper guarantee from people" before issuing the 'village defence rifles' that they would be used "against miscreants and anti-state elements".

It did not say when the weapons would be handed out, or if villagers would be armed in the Swat valley, where security forces and Taliban militants are observing a ceasefire while seeking a peace accord.

Military spokesman Maj Gen Athar Abbas told the Associated Press the army had not been consulted about arming village militias. Interior Ministry spokesman Shahidullah Baig was also unaware of the plan.

Such village militias, backed by the United States, have been credited with reducing violence in Iraq, and a similar initiative is underway in Afghanistan.


But these aren't 'such' village militias ...

Hoti also signed a summary for the establishment of a 2,567-strong Elite Force in the NWFP.
Posted by: Fred || 02/23/2009 00:00 || Comments || Link || E-Mail|| [336070 views] Top|| File under: Govt of Pakistan
Taliban consider permanent Swat ceasefire
The Taliban said on Sunday they would decide within days whether to call a permanent ceasefire in Swat after the government agreed to allow sharia law in the valley.

Muslim Khan, spokesman for Taliban leader Fazlullah, said they would review their current 10-day truce in the Swat valley when it runs out on Wednesday.

"We declared a 10-day ceasefire just after the agreement was signed and you will see an exemplary peace prevail in the valley once sharia is enforced," Khan told AFP. "In the next five or six days, our shura is meeting and it will decide about a permanent ceasefire," he said.

Fazlullah said the ceasefire, widely seen as a concession by the Pakistani authorities, would be made permanent provided the militants were confident about the government's intentions. He was speaking after talks with cleric Sufi Muhammad, who signed the deal with the government. Sufi held a meeting with close aides in Mingora on Sunday to review the situation, his spokesman Ameer Izzat said.
Posted by: Fred || 02/23/2009 00:00 || Comments || Link || E-Mail|| [336070 views] Top|| File under: TTP
International-UN-NGOs
Durban II Drafts Getting Worse
The initial draft of the Durban II text, posted on the United Nations Web site, spoke of the suffering of the Palestinians under occupation.


Obama Admin's first UN test of 'smart diplomacy'


"A foreign occupation founded on settlements, laws based on racial discrimination with the aim of continuing domination of the occupied territories," it adds, is a "contemporary form of apartheid and a serious threat to international peace and security."

An alternative paragraph calls for the right of return for Palestinian refugees and refers to the "racial policies of the occupying power." Israel itself is not named in the document, although the reader can clearly understand where it is being referenced.

"As far as we believe, Durban II is going to be the anti-Semitic event of 2009," said Amos Hermon, the head of the [ Jewish Agency] task force [on anti-semitism]. "It looks worse than we expected, even though it's not yet clear what the end result will be."
Posted by: mhw || 02/23/2009 00:00 || Comments || Link || E-Mail|| [336067 views] Top|| File under:
Newly homeless Gazans lament otherwise valuable rainfall
Women and minorities were most affected ...




I love the smell of wet Palestinians in the morning! Smells like..."victory"!


Jerusalem -- Ma'an -- Palestine's long-awaited rainfall, called a blessing from heaven by Palestinians in the West Bank, was described as a curse for homeless families in the Gaza Strip.


So have them sneak some umbrellas through the tunnels.




And make sure you vote Hamas, if you're ever allowed to vote again.


Israel completely destroyed at least 2,000 Palestinian homes and left as a many as 12,000 damaged during its 22-day assault on Gaza. 46,000 people were displaced, according to the United Nations.


The price tag up to 3 billion yet? It's been a couple of weeks.


According to the official Palestinian Authority news agency, Wada, the rains are "adding to the suffering of homeless people in Gaza," despite the blessing to farmers.


C'mahn, guys! I know whining is the national pastime over there, but I thought you won?


"The rainy weather over the past two days has doubled the suffering of homeless families in the Gaza Strip," the agency reported, saying "storms damaged tents, which house dozens of people, and are their only refuge after Israel's war machine destroyed their homes."


Just doubled the suffering? Ya gotta go for at least "quadrupled" if ya wanna speed up the checks...


"We are now homeless again thanks to the rainy weather that was source of joy for many people, but for us it is a source of suffering as we can't find refuge from rain and cold," said Raafat Abed Rabbo from Jabaliya in the northern Gaza Strip while trying to re-erect his tent along with his sons after it was demolished by storms and heavy rains. A family of ten people lived in that damaged tent. Another Gaza resident, Ziad Abed Rabbo, spent the night at his relative's. "We have been displaced just like the Nakba [Catastrophe] in 1948. Here we are in the streets with our children, suffering misery, pain and extremely cold weather."


Ma'an word of the day is "suffering"...


On the other hand, Gaza farmers, whose fields were also dug up by invading Israeli forces, were happy with the rain, and began to replant their fields on Saturday.


See. At least somebody's enjoying the big win...
Posted by: tu3031 || 02/23/2009 09:23 || Comments || Link || E-Mail|| [336085 views] Top|| File under:
PA has to free Hamas prisoners or no reconciliation
Hamas said on Sunday that reconciliation talks with Fatah would not succeed unless the Palestinian Authority releases hundreds of Hamas supporters who are being held without trial in its West Bank jails.


So shoot each of them in the foot and let them loose ...

The announcement came after the Egyptians invited representatives of Hamas and Fatah to meet in Cairo on February 24 for talks aimed at ending the ongoing power struggle between the two parties. The Egyptians are hoping the talks will lead to the establishment of a Hamas-Fatah unity government.

A PA official told The Jerusalem Post over the weekend that the new US administration has given a green light for holding the reconciliation talks. He pointed out that the previous US administration had been totally opposed to such talks.

Posted by: Fred || 02/23/2009 00:00 || Comments || Link || E-Mail|| [336071 views] Top|| File under: Hamas
Gaza official: Rafah opened for 3 days
Egypt opened the Rafah border crossing between Sinai and Gaza on Sunday for humanitarian cases and will keep it open at least through Monday, a spokesman at the Foreign Ministry in Cairo said.
It was the first time that Egypt opened the crossing to Palestinians since Israel ended its three-week military offensive in the Gaza Strip nearly five weeks ago.

"We think there is a need," Egyptian Foreign Ministry spokesman Hossam Zaki told The Jerusalem Post on Sunday. "It has always been the case. We open the Rafah crossing when we estimate that there is a humanitarian need on the Gaza side."

The crossing could remain open on Tuesday as well, depending on the number of individuals in need, Zaki said.

Posted by: Fred || 02/23/2009 00:00 || Comments || Link || E-Mail|| [336071 views] Top|| File under: Hamas
Amnesty urges arms embargo on Israel
The human rights group Amnesty International called on the United States to stop weapons sales to Israel and on all countries to impose an arms embargo on both Israel and the Palestinians. "As the major supplier of weapons to Israel, the USA has a particular obligation to stop any supply that contributes to gross violations of the laws of war and of human rights. The Obama administration should immediately suspend US military aid to Israel," said Malcolm Smart, Amnesty's Middle East director.

He also called on the "UN Security Council to impose an immediate and comprehensive arms embargo on Israel, Hamas and other Palestinian armed groups."


The Paleos would continue to get their weapons regardless of any embargo, since the Iranians and Syrians don't give a fig about the UN. But of course the Israelis would suffer. Which is the point.

The London-based group, which operates in 150 countries, targeted both Israel and Hamas in the 38-page report it issued late Sunday night.

But the bulk of the text detailed Israeli actions against Palestinians in Gaza and US culpability for Israel's 22-day military operation in the Gaza Strip. Amnesty has been highly critical of Israel in past reports. In this report, Amnesty focused on the issue of arms sales, and explained that due to a 10-year agreement lasting until 2017, the US was due to provide $30 billion in military aid to Israel.

"To a large extent, Israel's military offensive in Gaza was carried out with weapons, munitions and military equipment supplied by the US and paid for with US taxpayers' money," said Smart.

Its use in Gaza was in violation of US and international law, the report charged. "Israeli forces used white phosphorus and other weapons supplied by the US to carry out serious violations of international humanitarian law, including war crimes. Their attacks resulted in the death of hundreds of children and other civilians, and massive destruction of homes and infrastructure," said Donatella Rovera, who headed Amnesty International's fact-finding mission to southern Israel and Gaza.


Once again they repeat the white phosphorus lie.

Amnesty researchers found fragments and components of munitions used by the IDF - including many made in the US - littering school playgrounds, in hospitals and in people's homes, according to the report.


Which is where the brave Paleo fighters were hiding ...

They also found remnants of a new type of missile, seemingly launched from unmanned drones, which releases large numbers of tiny sharp-edged metal cubes, each between 2 and 4 square millimeters in size.


I think it's called, 'shrapnel' ...

Rovera also charged that Hamas and the Palestinians had committed war crimes against Israel by firing rockets at Israeli civilians along the southern border.

Israel initially denied using white phosphorous during Operation Cast Lead but has since stopped denying it and is investigating the matter.


Because they used WP for illumination and smoke, both of which are permitted.

The Foreign Ministry issued a sharp attack on the report prior to its publication and said it was a "tendentious description of reality that doesn't rest on objective and professional criteria."

The statement stressed that the weapons Israel had used during Operation Cast Lead were compatible with international law. The statement said Israel had never intentionally targeted civilians, and testimony to the contrary in the report had come from "interested parties, under Hamas influence."


Which doesn't bother Amnesty. They must be watching French TV ...

The ministry took Amnesty to task for its comparison of the supplying of arms to Israel to the supplying of arms to Hamas. "Israel is a sovereign state obligated to use force to protect its citizens, while Hamas is a terrorist organization. Is it possible to compare the arms in al-Qaida's hands to the weapons in the hands of the NATO forces?" the statement read.

According to the Foreign Ministry, the report ignores the basic fact that Hamas is a terrorist organization that is so recognized by the US, the European Union and other countries. "The organization systematically refuses to recognize Israel and any possibility of reaching peace with it, and publicly declares its yearning for its destruction," the ministry said.

The statement also took Amnesty to task for not mentioning Hamas's uses of civilian shields, something it knew would lead to civilian casualties during combat. "Hamas openly and in an organized fashion uses women and children to protect military targets, and booby-traps homes and public buildings," the statement read.

While mentioning the rocket fire on Israel, the ministry said the Amnesty report ignored its scope - the fact that some 10,000 rockets and mortars had been fired at Israel over the last eight years.

In advance of the report, Gerald Steinberg, the executive director of NGO Monitor, said, "This report is clearly part of a campaign to deprive Israel of the means to defend itself. This is another example of Amnesty's double standards and anti-Israel bias exploiting the language of international law."
"Amnesty's reports on Israel are often based on inaccuracies, half-truths and unverifiable allegations from so-called eyewitnesses, and reflect a lack of serious credible research capabilities," Steinberg said. "In 2002, an Amnesty 'expert' first confirmed the nonexistent Jenin 'massacre,' and in the 2006 conflict with Hizbullah, many of Amnesty's claims were later shown to be unsubstantiated. The factual errors are amplified by inaccurate statements using the rhetoric of international law, using terms such as 'disproportionate' and 'war crimes,' which they apply far more to Israel than to groups such as Hamas. This ideologically biased pattern was repeated in the recent Gaza conflict."
Posted by: Steve White || 02/23/2009 00:00 || Comments || Link || E-Mail|| [336073 views] Top|| File under:
Gulf states launch Arab aid plan to rebuild Gaza
Gulf Arab states proposed on Sunday a joint plan for Arab aid to rebuild the Gaza Strip.

The extent of the funding has not been revealed but a Gulf Arab official said $1.25 billion has been pledged by Saudi Arabia and Qatar.

The plan is to put aid from Arab donors under the joint management of a committee made up of contributors and the Saudi-based Islamic Development Bank, Gulf Arab ministers said in a statement after a meeting in the Saudi capital Riyadh. "The goal is for this program to be implemented fast and minutely planned and also for it to respond to the needs of our Palestinian brethren in Gaza as soon as possible," Oman's minister in charge of foreign affairs, Yusuf bin Alawi bin Abdullah, told reporters.

Israel's three-week offensive against Gaza caused an estimate $16 billion worth of damage and created new divisions in Arab ranks, pitting Saudi Arabia, Egypt and their allies against Qatar, Iran, Syria and their allies.
Posted by: Fred || 02/23/2009 00:00 || Comments || Link || E-Mail|| [336072 views] Top|| File under: Hamas
Syria willing to help on Palestinian unity: Kerry
Syria indicated it is willing to help achieve a Palestinian unity government that could restart peace talks with Israel, the chairman of the U.S. Senate Foreign Relations Committee John Kerry said on Saturday.

Syria, which is under U.S. sanctions, hosts the exiled leadership of Hamas and has influence on the Palestinian group. "Syria could be, in fact, very helpful in helping to bring about a unity government," Kerry told reporters after meeting Syrian President Bashar al-Assad.
Posted by: Fred || 02/23/2009 00:00 || Comments || Link || E-Mail|| [336069 views] Top|| File under: Govt of Syria
Syria-Lebanon-Iran
Iran navy moves to international waters
Press TV Iran extols the power of the Mighty Iranian Navy...


Iran has deployed naval ships to the high seas as part of a full-fledged campaign initiated by the highest level of government. Iranian Rear Admiral Habibollah Sayyari on Friday indicated that Tehran had overcome the self-imposed barrier of warship deployment in its own territorial waters to establish a powerful naval presence in international waters. "We have a right to have a naval presence in international waters. Our initiative will work to protect the national interests of the Islamic Republic and will hoist the Iranian flag with pride," explained the navy commander.


But probably not for long...




Life will be quiet for a short while. Then it will be very exciting. Then it will be very, very quiet again.


Ordered by Leader of the Islamic Revolution and Iran's Commander-in-Chief Ayatollah Seyyed Ali Khamenei, the newly-launched initiative will ensure that Iranian warships remain stationed in a large area of the Indian Ocean.


Good luck, men!




It maybe a 'large area' of the Indian Ocean, but I'll bet the US Navy can find them ...




I bet the Indians could find them too...


Iran in late 2008 opened a naval base in the eastern part of the strategic Hormuz waterway. Military officials then described the base as a protective barrier against enemy infiltration at the main entrance to Iranian waters.


...and a big juicy target.


Dubbed as a "defense front", the Jask base was said to be part of plans to make the area "impenetrable" for a non-regional enemy.
Impenetrable, I tells ya! Impenetrable!
Rear Adm. Sayyari said Friday that the Jask naval base plays a major role in the new push into high seas. "With this presence, we seek to convey the message of peace and friendship of the Iranian nation to the entire world, to help instruction and to pass on our experiences to our young generation," he continued.


Those of us who survive...


According to the official, Iran is working on further strengthening its presence in international waters by improving its naval infrastructure and adding new destroyers to its fleet. An Iranian warship has already ended a one-month mission in the Indian Ocean as part of the initiative.


Looks like we're outta goat meat, men. Time to head home...
Posted by: tu3031 || 02/23/2009 12:28 || Comments || Link || E-Mail|| [336079 views] Top|| File under:
Iran set to test its first nuclear power plant
Iran plans to test its first nuclear power plant Wednesday in preparations for its launch after several delays of its original launching date in the fall of 2008, Iran's official news website announced Sunday.

IRNA agency announced a "pilot stage operation" of the power plant will start on Wednesday during a visit by the head of Russia's state Rosatom Atomic Corporation, Sergey Kiriyenko. Kiriyenko will attend Wednesday's "pre-commissioning" of Iran's first such power plant, located on the Gulf coast in south-western Iran, state radio said.

The long-awaited 1,000-megawatt power plant, built in the city of Bushehr with the help from Russia under a $1 billion contract, employs 700 Iranian engineers who were trained in Russia to operate the plant. Kiriyenko said this month Russia aimed to start up a nuclear reactor at Bushehr by the end of the year.

Iranian media said the head of Iran's Atomic Energy Organization, Gholamreza Aghazadeh, would also attend the event at Bushehr.
Posted by: Fred || 02/23/2009 00:00 || Comments || Link || E-Mail|| [336069 views] Top|| File under: Govt of Iran
Iran offered nuke deal to end Iraq attacks: BBC
Iran offered to stop attacking troops in Iraq if the West dropped opposition to its nuclear program, a top British official said in comments to be broadcast Saturday.

Sir John Sawers, Britain's current ambassador to the United Nations, told the BBC that Iranian officials had privately admitted their role in supporting insurgents' roadside bomb attacks on British and U.S. troops.

But the proposed deal, floated in teatime meetings at London hotels, was rejected by the British government. It was not clear exactly when the deal was suggested, according to pre-released extracts of the interview, which will appear in a documentary later Saturday.

"The Iranians wanted to be able to strike a deal whereby they stopped killing our forces in Iraq in return for them being allowed to carry on with their nuclear program," Sawers told the BBC.
Posted by: Fred || 02/23/2009 00:00 || Comments || Link || E-Mail|| [336070 views] Top|| File under: Govt of Iran
Who's in the News
62
[untagged]
5
TTP
5
Hamas
4
Govt of Iran
2
Govt of Pakistan
2
al-Qaeda in Pakistan
2
Islamic State of Iraq
2
Global Jihad
1
al-Qaeda in Iraq
1
Iraqi Insurgency
1
TNSM
1
Jamaat-e-Islami
1
Jamaat-ul-Mujahideen Bangladesh
1
Pirates
1
Taliban
1
Govt of Sudan
1
Govt of Syria
Bookmark
E-Mail Me
The Classics
The O Club
Rantburg Store
The Bloids
The Never-ending Story
Thugburg
Gulf War I
The Way We Were
Bio
Merry-Go-Blog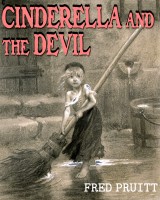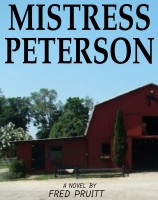 On Sale now!


A multi-volume chronology and reference guide set detailing three years of the Mexican Drug War between 2010 and 2012.

Rantburg.com and borderlandbeat.com correspondent and author Chris Covert presents his first non-fiction work detailing the drug and gang related violence in Mexico.

Chris gives us Mexican press dispatches of drug and gang war violence over three years, presented in a multi volume set intended to chronicle the death, violence and mayhem which has dominated Mexico for six years.
Click here for more information


Meet the Mods
In no particular order...


Steve White
Seafarious
tu3031
badanov
sherry
ryuge
GolfBravoUSMC
Bright Pebbles
trailing wife
Gloria
Fred
Besoeker
Glenmore
Frank G
3dc
Skidmark



Better than the average link...



Rantburg was assembled from recycled algorithms in the United States of America. No trees were destroyed in the production of this weblog. We did hurt some, though. Sorry.
3.235.188.113

Help keep the Burg running! Paypal: