Afghanistan
Preventing takeover of Musa Qala
The town of Musa Qala is in northern Helmand province - the world's largest poppy-growing region and scene of the heaviest fighting in Afghanistan this year. Militants overran the town last winter and held it for 10 months, until Afghan, British and US troops retook it days ago. As they secure Musa Qala, British and Afghan troops continue to pursue Taliban, Arab and Chechen fighters on the town's outskirts and into neighboring districts, said Brigadier Andrew Mackay, the commander of British troops in southern Afghanistan.

"Securing Musa Qala is a major blow to the Taliban," Mackay said as he rode through the town's streets on the back of an Afghan National Army truck. "The most important part of this operation is the reconstruction and development," he said. "That is how the operation should be judged." Officials say clinics, schools and a mosque will be built, as will military outposts, to let residents know the Afghan army and British soldiers are there to stay. Extending governance in the area where the Taliban ran courts and collected taxes is crucial.

The Afghan government plans to hire about 1,500 Musa Qala residents, paying them US$20 a day to do cleanup work and construction, though very little of the town suffered damage in the fighting. "It is our intent to make people believe that the government of Afghanistan is here to stay, and the (Afghan National Army) providing the security," said Capt Tim Brewer, 28, from Southampton, Britain.

Although the militants were chased out of town they will still try to come back into Musa Qala, Mackay said. "What is very important is that the population does not allow them to, with our help," he said. Engineers were already at work building an Afghan military outpost in the town, while British troops set up their base on the outskirts. Afghan men in black and blue turbans and young boys loitered in the street Saturday as Afghan and British troops conducted foot patrols through town.

Three barefoot little girls in flowery dresses sat in the portico of an unfinished shop, following the soldiers with their eyes. None waved hello to the passing troops. Other soldiers - many caked in the fine dust that permeates the region - were stationed on rooftops overlooking the dessert surrounding them and the rocky hills to the north. As a reminder of the dangers here, a clash killed four Taliban fighters Sunday. Two rockets fired by militants slammed into the town Saturday, but caused no casualties.

Afghan officials say hundreds of Taliban were either killed or wounded in the operation to recapture Musa Qala, and in subsequent fighting in the region. "Tactically they are very good at fighting and they know the ground, and that always helps them," Mackay told a dozen journalists who visited the town on a trip organized by NATO's International Security Assistance Force.
Posted by: Fred || 12/17/2007 00:00 || Comments || Link || E-Mail|| [6457 views] Top|| File under: Taliban
Africa Horn
Islamic Courts promise 'enormous attacks'
On Sunday, a leader of the Islamists' military wing announced plans to intensify its offensive against government troops and their Ethiopian allies. In his first comments to Reuters since going into hiding a year ago, Muktar Ali Robow said al-Shabab had killed nearly 500 Ethiopian soldiers and would fight until foreign troops left the Horn of Africa country. "We are now planning to launch the most enormous attacks on the government and Ethiopian main positions. We will allow no foreign forces in our land," Robow said in a telephone interview.


Being not quite brave enough to hold a press conference out in the open ...

"We have raided the enemies' military bases showering them with mortar shells."


Some of which might have actually hit something ...

Robow did not give away his location, but said he was in the southern Bay province of Somalia.


On the beach sipping a cold one and staring at the pretty burqas ....

Also known as "Abu Mansoor", Robow was the Islamic Courts' deputy defence secretary before the movement that ruled Mogadishu and most of south Somalia for six months was ousted by allied Somali-Ethiopian forces in the New Year. His al-Shabab has since spearheaded an Iraq-style terrorist insurgency, waging near-daily roadside bombings, grenade attacks and shootings against government and Ethiopian positions. The conflict has killed 6,000 civilians this year and forced hundreds of thousands to abandon their homes and livelihoods.

Robow urged Hussein to quit and said his group's intention was to rule Somalia by sharia law. "When we force Ethiopia to withdraw its troops from our country, its traitors will follow and the people will be able to embrace an Islamic government," he said.


"Run by holy men! Holy men with turbans and automatic weapons!"



This article starring:
ABU MANSUR
al-Shabab
MUKTAR ALI ROBOW
Islamic Courts
al-Shabab
Posted by: Fred || 12/17/2007 00:00 || Comments || Link || E-Mail|| [6458 views] Top|| File under: Islamic Courts
Somali PM dismisses cabinet in drive for unity
Somalia's new prime minister dismissed his cabinet on Sunday in a drive to unify an interim government crippled by a power-sharing row. Nur Hussan Hussein's announcement came barely two weeks after five senior officials quit his cabinet, complaining that their clans had not been sufficiently represented. "After meeting my ministers I decided to form a new government," Hussein told a news conference in the southern trading town of Baidoa where parliament is based.

As a result of the deadlock, parliament failed to endorse the line-up forcing Hussein to go back to the drawing board. "The international community expressed their displeasure with the number of ministers chosen from outside the parliament," Hussein noted, saying half the new cabinet would be selected from parliament, the rest from outside.

A constitutional change has permitted Hussein to bring in more experienced technocrats to his cabinet but only a handful came from outside parliament. Many of Hussein's ministers had belonged to earlier governments.

Hussein's appointment late last month was widely seen as an opportunity for reconciliation in a government paralysed by infighting since its formation three years ago. Political turmoil has all but thwarted the government's efforts to stem an Islamist-led insurgency, helping to create what the United Nations says is Africa's worst humanitarian crisis.
Posted by: Fred || 12/17/2007 00:00 || Comments || Link || E-Mail|| [6458 views] Top|| File under: Islamic Courts
Africa North
Egypt finds two Gaza smuggling tunnels
EL-ARISH, Egypt - Egyptian authorities have discovered two underground tunnels used for smuggling weapons into the Gaza Strip from the Sinai peninsula, a security source told AFP on Sunday.

The two tunnels were found on Saturday near a school in the border town of Rafah, the source said, adding that security forces were immediately deployed to the area and were preparing to destroy the tunnels. No arrests were made or weapons found although the tunnels 'have already been used for smuggling', the source said.


Yup, noone's around, nobody knows nuttin', no clues, no traces, nope ...

Militants have constructed a warren of tunnels under the Egypt-Gaza border.

Israel has long complained that Egypt is not doing enough to control the arms smuggling but Egypt, which took responsibility for securing its side of the border in 2005, says it is doing its best to stem the flow of weapons. It says monitoring the porous border with Gaza is made difficult by the peace treaty it signed with Israel in 1979 which bars it from deploying more troops to the area. It has asked to renegotiate the treaty.


Allow the Egyptians to deploy sappers. If they don't, let the Israelis.
Posted by: Steve White || 12/17/2007 00:00 || Comments || Link || E-Mail|| [6460 views] Top|| File under: Hamas
Down Under
No bail in 'formidable' terror case
A Sydney man facing a terrorism-related trial has been denied bail after a judge said there was evidence to show he supported the "killing of infidels". Mohammed Omar Jamal, 23, applied for bail in the NSW Supreme Court, where he and eight other men are to face trial on February 25 for conspiring to perform acts in preparation for a terrorist attack.

Mr Jamal's lawyer Greg Scragg argued there were exceptional circumstances in favour of his client being granted bail, among them his ill-health due to gallstones and the weakness of the crown case.


Gallstones? Take 'em out. Problem solved.

Justice Anthony Whealy, in his ruling handed down today, said the crown appeared to have a strong case against Mr Jamal. "It can be said that the case against the applicant is by no means a weak case, rather it is a formidable one," Justice Whealy said.

He said the crown had evidence to suggest Mr Jamal was linked to the ordering of industrial chemicals, and also to extremist material, including a bomb-making manual.

In referring to his eight co-accused, Justice Whealy also said there was evidence to suggest they held "common beliefs". "Each of the conspirators considers himself to be a devout Muslim," Justice Whealy said. He also said the group believed Islam "throughout the world has been under attack and there is a religious obligation to come to the defence".

He also said the crown case pointed to a belief in "violent jihad ... including the killing of infidels."

Justice Whealy dismissed the application for bail but issued an order for Mr Jamal's medical case to be elevated on the surgical list to prevent a clash with his trial. Mr Jamal has been in custody since his arrest in late 2005.

This article starring:
Mohammed Omar Jamal
Posted by: Oztralian || 12/17/2007 00:57 || Comments || Link || E-Mail|| [6475 views] Top|| File under:
India-Pakistan
UK seeks explanation: FIA, IB team formed to arrest Rashid Rauf
A special team has been formed to arrest the alleged mastermind of the August 2006 transatlantic aircraft bombing plot, Rashid Rauf, who escaped from police custody on Saturday.

Sources told Daily Times that the team headed by SSP Syed Kaleem Imam is searching for Rauf. Constables Nawabzada and Muhammad Tufail, who were escorting Rauf have been detained at an undisclosed location.

The team comprising officials from the Federal Investigation Agency (FIA) and the Intelligence Bureau (IB) would submit its report to Interior Ministry Additional Secretary Imtiaz Qazi within the next four days. Margalla police kept Rauf's escape secret from their bosses till late at night. The sources said that the constables did not know that Rauf was a high-profile accused.


And I, for one, believe them. Who in his right mind would tell cops that the guy they're transporting is a high-profile international terrorist?

Security agencies on Sunday took Zahoor Ahmed, Rauf's maternal uncle, into custody from Rawalpindi, said Nasrullah Jaral, nazim of Union Council 11, Khayaban-e-Sir Syed. Ahmed had been pursuing Rauf's case since August 2006.

British High Commission spokeswoman Laura Davies said in a statement that the UK wanted an immediate explanation in this regard, Online reported.

This article starring:
Constables Nawabzada
Imtiaz Qazi
Laura Davies
Muhammad Tufail
Nasrullah Jaral
RASHID RAUF
al-Qaeda
ZAHUR AHMED
al-Qaeda
Posted by: Fred || 12/17/2007 00:00 || Comments || Link || E-Mail|| [6474 views] Top|| File under: al-Qaeda
AQ Khan investigator being probed
A British customs agent who investigated the nuclear smuggling network of Dr Abdul Qadeer Khan has himself become the target of a British criminal probe after being prominently featured in a book by American researchers, according to an article published in The Washington Post on Sunday.

Atif Amin's house and car were searched last week by British authorities with warrants alleging violations of the country's Official Secrets Act, according to legal documents obtained by The Washington Post.

The action came less than two months after the publication of "America and the Islamic Bomb," which chronicles Amin's efforts to uncover the Khan network in 2000, more than three years before US and British intelligence officials broke up the smuggling ring.

The book's authors, David Armstrong and Joseph Trento, contend that Western intelligence agencies knowingly allowed the smuggling ring to operate for years before moving to shut it down. During this interlude, Khan passed nuclear parts and know-how to Iran, North Korea and Libya, the authors contend.

Smuggling network: "It's a story Washington and London do not want out," said Armstrong. "If Amin can be discredited, it would distract the public from the fact that the US and Britain prevented the most dangerous nuclear smuggling operation in history from being shut down when the opportunity existed."

In the book, Amin is described as the director of Operation Akin, a customs investigation that in 2000 began targeting Persian Gulf-based companies allegedly involved in the trafficking of militarily sensitive technology. While working on the investigation in Dubai, Amin began tracing the flow of nuclear-related equipment through companies with ties to Dr Khan, the article said. In the spring of 2000, as Amin closed in on Khan at the centre of the smuggling operation, he was ordered to quit the case and return to Britain, the authors state.

The reason given to Amin for the abrupt change was that British and US spies who were monitoring the network were worried that his questioning would disrupt their operation and expose informants, the article said. Amin complied with the orders, but, according to the book, complained bitterly about what he says was a missed opportunity to crush the smuggling ring early.

Posted by: Fred || 12/17/2007 00:00 || Comments || Link || E-Mail|| [6457 views] Top|| File under: ISI
Iraq
American "Surge" to success, British "Slump" to failure - Times of London
By any measure, the US-led surge has been little short of a triumph. The number of American military fatalities is reduced sharply, as is the carnage of Iraqi civilians, Baghdad as a city is functioning again, oil output is above where it stood in March 2003 but at a far stronger price per barrel and, the acid test, many of those who fled to Syria and Jordan are today returning home.

The cheering has, of course, to come accompanied by caveats. Security has certainly been improved, but it remains fragile. Basra and the surrounding areas, handed back by Britain yesterday, are not as violent as they were a few months ago but this comparative peace has been bought at a high price in terms of tolerating intolerance (particularly towards women).

Also, there is a telling contrast between what has been won by the American "surge" and lost through the British "slump". We once boasted about the virtues of a "softly-softly" style, allegedly honed in Northern Ireland, but the truth is that the British Forces have been so softly-softly that the local militias long ago decided that we were not very serious about using our troops to exercise influence. The Baghdad Government is not impressive and what progress there has been is despite, not because of it. There is much hard work to be done if a constitutional settlement is to be completed.

Yet none of this should detract from what has been achieved in Iraq so unexpectedly this year. First, the country will now have the time to establish itself. A year ago it seemed as if American forces would have been withdrawn in ignominious fashion either well before the end of the Bush Administration or, at best, days after the next president came to office. This will not now happen. The self-evident success of the surge has obliged the Democrats to start talking about almost anything else and the calls to cut and run have abated. If the US Army remains in Iraq in strength, continuing on its present path, then deals on a constitution and the division of oil revenues between provinces will be realised.

Secondly, the aspiration that Iraq could be some sort of "beacon" in the region is no longer ridiculous. It will never be Sweden with beards, but there has been the development of a vibrant capitalist class and a media of a diversity that is unique in the region. Were Iraq to emerge with a federal political structure, regular local and national elections and an economic dynamism in which the many, not the few, could share, then it would be a model.

Finally, Iraq in 2007 has illustrated that the words "intelligent American policy" are not an oxymoron. The tragedy is that the approach of General David Petraeus could and should have been adopted four years ago in the aftermath of Saddam Hussein's enforced departure. One prominent American politician alone has spent that time publicly demanding the extra soldiers which, in 2007, have been Iraq's salvation. That statesman is John McCain. Is it too much to hope (let alone predict) that he will reap his reward at the polls in 2008?


Posted by: GolfBravoUSMC || 12/17/2007 18:14 || Comments || Link || E-Mail|| [6462 views] Top|| File under:
Iraq Violence at Lowest Levels Since 2004
Violence in Iraq is at its lowest levels since the first year of the American invasion, finally opening a window for reconciliation among rival sects, the second-ranking U.S. general said Sunday as Iraqi forces formally took control of security across half the country. Lt. Gen. Ray Odierno, the man responsible for the ground campaign in Iraq, said that the first six months of 2007 were probably the most violent period since the U.S.-led invasion in 2003. The past six months, however, had seen some of the lowest levels of violence since the conflict began, Odierno said, attributing the change to an increase in both American troops and better-trained Iraqi forces.

"I feel we are back in '03 and early '04. Frankly I was here then, and the environment is about the same in terms of security in my opinion," he said. "What is different from then is that the Iraqi security forces are significantly more mature."

Odierno said Anbar province, once plagued by violence, only recorded 12 attacks in the past week, down from an average of 26 per week over the past three months. "The violence last week was the lowest ever," he said of Anbar. "So that kind of defines 2007 very simply. A long hard fight and a lot of sacrifice by a lot of soldiers, Marines and airmen to get there," Odierno said.

A planned reduction of troops to about 130,000 at the end of next year from a high of around 165,000 at the height of the "surge" should not derail that effort, but Iraq's government must take advantage of the improved security, Odierno said. There are 154,000 U.S. troops in Iraq now. "We have a window, I don't know how long that window is, but there is a window because of the security to move forward," Odierno told a small group of journalists at his headquarters in Baghdad. "We need to get policies in place by the central government to do this."

One of the most important, he said, was a draft bill to ease curbs implemented against former supporters of Saddam Hussein's Baath Party in the aftermath of the 2003 invasion. "Reconciliation must continue," Odierno said.

The U.S.-led coalition has been gradually transferring control of security to the Iraqi government and Britain's handover of southern Basra was the latest in a series that began in July 2006. The coalition retains control over half of Iraq's 18 provinces, including Anbar and central areas where violence has flagged but not stopped.


No, the Iraqis control exactly half: 9 of 18 with Basra handed over.

"This is a step toward resuming security responsibilities in all of Iraq's provinces that is due in the middle of next year," Iraqi National Security adviser Mouwaffak al-Rubaie said in Basra. He represented Prime Minister Nouri al-Maliki at the handover ceremony in the capital of the oil-rich region.

In Diyala, one of Iraq's most dangerous regions, al-Qaida militants tried to regain control of several villages around Khalis, 50 miles north of Baghdad, but the U.S. backed volunteers drove them away, said Abdul Karim al-Rubaie of the provincial command center. "It is a battle of life and death, it is a continuous fight until we cleanse all the villages on the outskirts of Khalis," said Sheik Zuhair al-Obeidi, who was involved in Sunday's fighting.
Posted by: Steve White || 12/17/2007 00:00 || Comments || Link || E-Mail|| [6460 views] Top|| File under: Iraqi Insurgency
Syria-Iraq pipeline will reopen within 2 years
DAMASCUS, Syria - A pipeline linking Iraq's northern oil fields with Syria's Mediterranean coastline will be operational within two years but needs repairs in Iraq, Syria's oil minister said Sunday after meeting with a visiting Iraqi delegation.

Syrian Oil Minister Sufian Allaw said a Russian company would travel to Iraq on Jan. 10 to inspect the pipeline for needed repairs. "It's ready to pump oil from the Syrian side, but the pipeline still needs some repair from the Iraqi side," Allaw said during a visit by a delegation led by Iraq's Deputy Prime Minister Barham Saleh.

In Baghdad, a spokesman for Iraq's Oil Ministry said it had been impossible to repair the line before because security was too tenuous. "But now with the improved security situation and the increase in oil production, we are planning to increase our export outlets," said the spokesman, Assem Jihad. He said Iraq produces about 2.5 million barrels per day, a recent increase from the 2 million post-invasion average, but far below what its reserves could handle.

Saleh's visit to Syria was the second by a top Iraqi official in a week, signaling improved relations between the countries. On Wednesday, Iraqi Foreign Minister Hoshyar Zebari announced that the pipeline linking the oil-rich city of Kirkuk with the Syrian port of Banias would reopen. Zebari said Wednesday that the pipeline's reopening was meant to help the government in Damascus.

Syria, which allied itself with Iran in the 1980-88 Iran-Iraq war, shut down the pipeline in 1982. It reopened in late 2000, as relations with Baghdad thawed, but was closed again with the 2003 US invasion of Iraq. This pipeline would pump around 250,000 barrels a day through the Syrian ports,' Allaw said Sunday.
Posted by: Steve White || 12/17/2007 00:00 || Comments || Link || E-Mail|| [6458 views] Top|| File under:
Israel-Palestine-Jordan
PFLP, DFLP and Islamic Jihad call on Hamas and Fatah to reconcile
Ma'an – Three prominent Palestinian political factions issued a joint statement to the rival groups Hamas and Fatah on Sunday, calling on them to halt attacks against one another and to release political prisoners before the upcoming Muslim holiday of Eid Al-Adha.

The Popular Front for the Liberation of Palestine (PFLP), the Democratic Front for the Liberation of Palestine (DFLP), and Islamic Jihad expressed their concerns over the political and military escalation between the two rivals, saying that the fighting impedes Palestinian and Arab efforts to end the state of division in the Palestinian territories.

The statement also condemned the groups' mutual accusatory language, claiming that it has contributed to deteriorating conditions in the Palestinian community.

The factions implored Hamas and Fatah to respect the right of each group to hold celebrations, saying that Hamas should be allowed to commemorate their anniversary in the West Bank, and that Fatah should be able to organize similar festivities in the Gaza Strip unimpeded.

Posted by: Fred || 12/17/2007 00:00 || Comments || Link || E-Mail|| [6466 views] Top|| File under: PFLP
Fatah spokesperson blames 'Hamas preconditions' for lack of dialogue
Ma'an – Fatah's West Bank spokesperson said Hamas is not doing enough to substantiate calls for dialogue between the rival Palestinian movements on Sunday.

Fatah spokesperson Fahmi Za'arir said deposed Hamas Prime Minister Ismail Haniyeh "is stipulating an unachievable precondition," in his speech to Hamas supporters in Gaza City on Saturday.

At a massive rally marking the 20th anniversary of Hamas' founding, Haniyeh, the de facto ruler of the Gaza Strip said "Hamas will not accept any conditions and all issues should be put on the table."

Za'arir criticized the speech, saying: "Haniyeh's speech attempted to conceal his weakness through shouting in a high rhythm. However, that will not be enough excuse for him or his movement. Haniyeh spoke about one victim and neglected hundreds thinking that the Palestinian people will forgive the killers of Fatah's leaders as well as Palestinian children."

Since Hamas took control of the Gaza Strip in mid-June, Palestinian President Mahmoud Abbas fired the Hamas-Fatah Unity Government, appointing a caretaker government that holds power in the West Bank. Fatah has called on Hamas to relinquish control of the coastal Strip before beginning negotiations, while Hamas has called for reform of the security services.

Posted by: Fred || 12/17/2007 00:00 || Comments || Link || E-Mail|| [6463 views] Top|| File under: Hamas
Science & Technology
Death Ray Replaced By The Voice of God
December 17, 2007: While U.S. efforts to deploy it's microwave Active Denial System (which transmits a searchlight sized bean of energy when makes people downrange feel like their skin is on fire) continue to be delayed, another non-lethal system, LRAD (Long Range Acoustic Device) has been quietly deployed to Iraq. And there the story gets a little strange.

LRAD is basically a focused beam of sound. Originally, it was designed to emit a very loud sound. Anyone whose head was touched by this beam, heard a painfully loud sound. Anyone standing next to them heard nothing. But those hit by the beam promptly fled, or fell to the ground in pain. Permanent hearing loss is possible if the beam is kept on a person for several seconds, but given the effect the sound usually has on people (they move, quickly), it is unlikely to happen. LRAD works. It was recently used off Somalia, by a cruise ship, to repel pirates. Some U.S. Navy ships also carry it, but not just to repel attacking suicide bombers, or whatever. No, the system was sold to the navy for a much gentler application. LRAD can also broadcast speech for up to 300 meters. The navy planned to use LRAD to warn ships to get out of the way. This was needed in places like the crowded coastal waters of the northern Persian Gulf, where the navy patrols. Many small fishing and cargo boats ply these waters, and it's often hard to get the attention of the crews. With LRAD, you just aim it at a member of the crew, and have an interpreter "speak" to the sailor. It was noted that the guy on the receiving end was sometimes terrified, even after he realized it was that large American destroyer that was talking to him. This apparently gave the army guys some ideas, for there are now rumors in Iraq of a devilish American weapon that makes people believe they are hearing voices in their heads.

This made more sense when an American advertising firm recently used an LRAD unit to support a media campaign for a new TV show. LRAD was pointed at a sidewalk in Manhattan, below the billboard featuring the new show. LRAD broadcast a female voice providing teaser lines from the show. The effect was startling, and a bit scary for many who passed through the LRAD beam. It appears that some of the troops in Iraq are using "spoken" (as opposed to "screeching") LRAD to mess with enemy fighters.
Islamic terrorists tend to be superstitious and, of course, very religious. LRAD can put the "word of God" into their heads. If God, in the form of a voice that only you can hear, tells you to surrender, or run away, what are you gonna do?

Meanwhile, the microwave powered ADS, a non-lethal weapon that looks like a radar dish, languishes in politically correct limbo. The ADS "radar dish" projects a "burn ray" that is about four feet in diameter. It is effective in fog, smoke and rain. When pointed at people and turned on, it creates a burning sensation on the skin of its victims, causing them to want to leave the area, or at least greatly distracts them. The microwave weapon has a range of about 500 meters. ADS is carried on a hummer or Stryker, along with a machine-gun and other non-lethal weapons (like LRAD). The proposed ROE (Rules of Engagement) for ADS were that anyone who kept coming after getting hit with microwave was assumed to have evil intent, and could be killed. The microwave is believed to be particularly useful for terrorists who hide in crowds of women and children, using the human shields to get close enough to make an attack. This has been encountered in Somalia and Iraq.

Deployment of ADS has been delayed for years because of concerns about how non-lethal it really is. ADS has been fired, in tests, over 2,500 times. Many of these firings were against human volunteers, and the device performed as predicted, without any permanent damage. But generations of exposure to lurid science fiction descriptions of "death rays" has made the defense bureaucrats anxious over the negative public relations potential if something like ADS was actually used. From a publicity perspective, using more lethal "non-lethal-weapons" is preferable to deploying something safer, but that could be described, however incorrectly, as a "death ray." In any event, it appears that the cheaper, smaller (about 45 pounds), gentler and more flexible LRAD has taken ADS's place in the American arsenal. At least for now.
Posted by: GolfBravoUSMC || 12/17/2007 12:47 || Comments || Link || E-Mail|| [6470 views] Top|| File under:
Syria-Lebanon-Iran
Hizbullah Eulogizes Fighter
Hizbullah announced on Sunday that it has lost one of its fighters in action the day before. A short Hizbullah statement identified the "martyr" as Mahdi Mohammed Abbas. The statement said he tripped and fell on Saturday while "carrying out his Jihad duty" on Saturday. It did not disclose further details. No clashes were reported on Saturday, which indicates that Abbas may have tripped and fallen in a training camp operated by Hizbullah.
Posted by: Fred || 12/17/2007 00:00 || Comments || Link || E-Mail|| [6460 views] Top|| File under: Hezbollah
Who's in the News
34
[untagged]
6
Taliban
4
Hamas
2
Govt of Iran
2
Iraqi Insurgency
2
al-Qaeda in Iraq
2
Islamic Courts
1
Hezbollah
1
ISI
1
PFLP
1
al-Qaeda
1
Thai Insurgency
1
Chechen Republic of Ichkeria
1
TNSM
1
Global Jihad
1
Govt of Pakistan
1
Govt of Sudan
Bookmark
E-Mail Me
The Classics
The O Club
Rantburg Store
The Bloids
The Never-ending Story
Thugburg
Gulf War I
The Way We Were
Bio
Merry-Go-Blog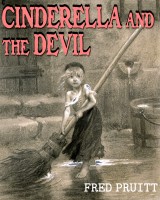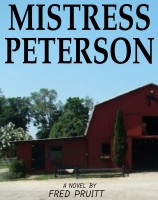 On Sale now!


A multi-volume chronology and reference guide set detailing three years of the Mexican Drug War between 2010 and 2012.

Rantburg.com and borderlandbeat.com correspondent and author Chris Covert presents his first non-fiction work detailing the drug and gang related violence in Mexico.

Chris gives us Mexican press dispatches of drug and gang war violence over three years, presented in a multi volume set intended to chronicle the death, violence and mayhem which has dominated Mexico for six years.
Click here for more information


Meet the Mods
In no particular order...


Steve White
Seafarious
Pappy
lotp
Scooter McGruder
john frum
tu3031
badanov
sherry
ryuge
GolfBravoUSMC
Bright Pebbles
trailing wife
Gloria
Fred
Besoeker
Glenmore
Frank G
3dc
Skidmark
Alaska Paul



Better than the average link...



Rantburg was assembled from recycled algorithms in the United States of America. No trees were destroyed in the production of this weblog. We did hurt some, though. Sorry.
3.235.60.144

Help keep the Burg running! Paypal: