Afghanistan
Canadian general urges NATO to let more troops in south Afghanistan
KANDAHAR AIRFIELD, Afghanistan - The NATO-led force in Afghanistan would be more effective if member countries lifted restrictions that prevent their troops from fighting insurgents in the country's restive south, a senior Canadian officer said on Saturday. Brig. Gen. Tim Grant, the commanding officer of Canadian forces in Afghanistan, said that if the commander of the NATO-led force had more flexibility in the deployment and the use of all the troops here I think it would be better for everyone.'


It would also help if the other NATO troops would fight at night and on weekends.

The issue is not necessarily having more troops stationed here on a permanent basis,' Grant told The Associated Press in an interview at this sprawling southern military base. But if there are situations ... when it is important to have different capacities, different capabilities on the ground, that is when (the NATO) commander needs to be able to move troops,' he said.

NATO Secretary-General Jaap de Hoop Scheffer on Friday, speaking at a meeting in Quebec City, urged lawmakers from the alliance's member nations to lean on their governments to remove troop restrictions.

Many of the 37 troop-contributing nations currently serving with the 31,000 strong NATO-led force in Afghanistan have refused to join the fight against Taleban and other insurgents in the country's south, leaving the task to Canadian, American, British and Dutch forces. The French, German and Italian forces patrol relatively quiet sectors in the north under self-imposed limitations, known in NATO as caveats, that keep them out of combat operations.


Which allows them to say that they're helping -- gosh, can't help elsewhere since they're max'd out in Afghanistan -- without actually doing anything. This is called, I think, 'lip service'.

This year alone 34 Canadian soldiers have been killed in clashes and attacks.

I think Canada has always realized that the southern part of Afghanistan would be a difficult chore,' Grant said. This is the home of the Taleban.'

The situation in the south will determine the course the country will take, he said. 'People say how goes Kandahar goes Afghanistan,' Grant said. 'I do not think we are in any danger of losing the south,' Grant said.

Creating a secure environment in which reconstruction can take place remains the crucial element of the alliance's mission, he said. 'At the end of the day we are making tremendous progress here in the south and Afghanistan is not in danger,' Grant said.


Thank you Canada, and may you continue to embarrass the French with your fortitude.
Posted by: Steve White || 11/19/2006 00:00 || Comments || Link || E-Mail|| [6463 views] Top|| File under:
Africa Horn
Islamic Leader Urges 'Greater Somalia'
MOGADISHU, Somalia (AP) - The leader of the Islamic group that controls much of southern Somalia has revived the idea of a "Greater Somalia" that would incorporate regions of Kenya and Ethiopia - a move that could further stoke tensions with the neighboring countries.

Sheik Hassan Dahir Aweys, chairman of the Council of Islamic Courts, told Shabelle Radio in an interview late Friday that his group would work to unite ethnic Somali peoples, but he did not say how it proposed to achieve a "Greater Somalia."
This is the first time that Aweys has spoken about expanding the influence of the Islamic courts outside Somalia since his group seized control of the capital, Mogadishu, in June and then consolidated its control over most of southern Somalia. "We will leave no stone unturned to integrate our Somali brothers in Kenya and Ethiopia and restore their freedom to live with their ancestors in Somalia," he said.


Wait til he finds out that an ancient map shows that Somalia was once part of China ...

After present-day Somalia was formed in 1960 from Italian and British colonies, the country's leaders began pushing for the unity of all Somali-speaking peoples. Somalis live in Djibouti, northeastern Kenya and eastern Ethiopia. Somalia launched an invasion of Ethiopia in 1977, which was quickly repelled. Since then, Somali nationalists and Islamic fundamentalists have continued to advocate the idea of a "Greater Somalia," and a minor ethnic-Somali insurgency continues in eastern Ethiopia.
Posted by: Steve White || 11/19/2006 00:00 || Comments || Link || E-Mail|| [6464 views] Top|| File under:
Arabia
Aljazeera notices: What are the four U.S. Carriers doing in the Gulf?
As the American President George W. Bush steps up threatening rhetoric against Iran to force it suspend its nuclear program, calling for worldwide isolation of Tehran until it "gives up its nuclear ambitions," experts predict that the coming days would see a much violent step by Washington against the Islamic Republic.

What asserts the experts' fears is the fact that on October 31, two nuclear-powered carriers, the USS Eisenhower and USS Enterprise, arrived in Bahrain, accompanied by their carrier strike groups. And on November 9th, the USS Iwo Jima, and the USS Boxer also arrived.

Is President Bush up to something? Asked Rense.com



More, mainly quotes from recent news reports from a variety of sources, plus pretty pictures of the carriers, and a comment thread.
Posted by: trailing wife || 11/19/2006 00:52 || Comments || Link || E-Mail|| [6466 views] Top|| File under:
Saudi cleric slams Egypt official's veil remarks
Saudi Arabia's Grand Mufti, Sheik Abdul-Aziz al-Sheik responded in a statement aired Saturday by Al Majd television, a religious channel, to comments by the Egyptian Culture Minister Farouk Hosni expressing nostalgia for Egypt in the days when women didn't feel compelled to don headscarves. "It is a calamity that struck Islamic lands and contradicts the teachings of the Quran," al-Sheik said of Hosni's comments. "It is truly painful to hear such declarations from within Islamic lands, from people who are considered Muslims," he added.

Muslim leaders roundly criticized Hosni's remarks, with some saying that officials should not make such comments.
Posted by: Fred || 11/19/2006 00:00 || Comments || Link || E-Mail|| [6463 views] Top|| File under:
Britain
West fighting terrorism properly now, Blair says
Western allies in Iraq and Afghanistan are now giving more weight to reconstruction and wider political issues alongside military force to fight their war on terrorism "properly," British Prime Minister Tony Blair said on Sunday.

Blair met Pakistani President Pervez Musharraf in Lahore to discuss how to beat the Afghan Taliban, pool counter-terrorist intelligence and quell militancy in Pakistani religious schools. He announced a doubling of British aid, some of it to boost Pakistan's moderate Muslim schools to counter Islamic extremism.

"We begin to win when we start fighting properly, and I think we are now fighting properly," Blair told a news conference. "But we've got to do more."

Asked to clarify Blair's remarks, his spokesman added later: "This is all about learning as we go in the war against terrorism. First, the world recognizes the global threat of this extremist ideology, second it takes security measures to address that and thirdly it has to recognize issues like Palestine."

Continued on Page 49
Posted by: tipper || 11/19/2006 09:26 || Comments || Link || E-Mail|| [6465 views] Top|| File under:
China-Japan-Koreas
Bush: US will not tolerate nuclear proliferation by N. Korea
WASHINGTON - US President George W. Bush warned Saturday that the United States and its allies will not tolerate transfers of nuclear technology by North Korea to hostile regimes and terrorist groups.

In his weekly radio address, Bush said he intended to continue to cooperate on the North Korean nuclear issue with his counterparts in China, Russia, South Korea and Japan. 'In my meetings with leaders in the region, we discussed the threat of proliferation from North Korea. After North Korea's recent nuclear test, the United Nations Security Council passed a unanimous resolution imposing sanctions on North Korea's regime, and America is working with our partners to enforce those sanctions.

'We will also continue working with Japan, China, South Korea and Russia through the six-party talks,' Bush added.

And 'our nations are speaking with one voice: North Korea must abandon its nuclear weapons programs, and we will not tolerate North Korea's proliferation of nuclear technology to hostile regimes and terrorist networks,' the president said.
Posted by: Steve White || 11/19/2006 00:00 || Comments || Link || E-Mail|| [6465 views] Top|| File under:
Europe
Turkish confiscation bill stirs anger
ISTANBUL -- The reasons courts gave for confiscating eight properties belonging to an Istanbul Armenian church between 1987 and 1993 were always the same. According to the deeds, the buildings belonged to St. John and the Archangel Gabriel. But who were these people? Judges sent inspectors out to find them, but they came back empty-handed. Now, a new European Union-backed bill on charitable foundations is due to set the record straight.

Passed earlier this month by parliament and awaiting presidential approval, the legislation gives foundations 18 months to apply for the restitution of state-confiscated property. It also foresees the appointment of a non-Muslim member to the state department that oversees foundations.

"These are positive steps towards wiping out the effects of 1974," said Diran Bakar, a Turkish Armenian lawyer, referring to a Turkish Appeal Court decision to cancel real estate acquisitions made by non-Muslim foundations since 1936. Coinciding with the war on Cyprus, the ruling led to the confiscation of at least 4,000 properties belonging to Turkish Greeks, Jews and Armenians. "Its aim was to dry up the minority communities' economic resources," said political scientist Elcin Macar, who thinks that the "founding philosophy of the Turkish Republic never had any space for non-Muslims."

Brussels has long warned that discrimination will have to stop if Turkey's EU bid is to succeed. In its annual report on Turkey, it criticized Ankara for limitations to religious freedom. The bill, however, continues to maintain a distinction between Muslim and non-Muslim foundations.

"This is my country, I see my future here," said Lakis Vingas, a businessman and one of 3,000 in Turkey's Greek community. "Yet, when I turn on the TV, it's immediately clear that I'm seen as a foreigner." He is referring to the furious disputes that surrounded parliament's discussion of the foundation bill. Some deputies insisted the legislation would enable the Greek Orthodox Patriarch to build an Orthodox Vatican in central Istanbul. Others worried that it would involve handing Istanbul's famed Agia Sophia -- once a church, then a mosque, now a museum -- over to Greece.

For opposition deputy Bayram Meral, prejudice took a less whimsical form. "What's this law about? It's about giving Agop his property back," he railed, using a common Armenian name. "Congratulations to the government! You ignore the villagers, the workers and the farmers to worry yourself with Agop's business."

Baskin Oran, an analyst who follows minority issues, said he thinks such sentiments are worryingly representative of an increasingly nationalistic parliament. "Not only will this law not satisfy Europe, it's highly likely to damage relations further, as just another example of the half-hearted reform process Turkey was criticized for in the report," he said.
Posted by: trailing wife || 11/19/2006 10:12 || Comments || Link || E-Mail|| [6471 views] Top|| File under:
Lawyer To Appeal Custody Order Against 9/11 Terrorist Motassadeq
The lawyer for convicted terrorist Mounir al-Motassadeq said Saturday he would lodge an appeal against his client's detention for assisting the September 11, 2001 attacks on the United States. Motassadeq, 32, was arrested on Friday when judges at the high court in Karlsruhe cancelled his bail, one day after the same court convicted him but referred the case to a lower court for sentencing. Calling the detention order "incomprehensible," lawyer Ladislav Anisic said he would file a complaint with Germany's constitutional court.

Motassadeq, a Moroccan student, had been free on bail but under police monitoring since February as the German courts reviewed his case. He had been given seven years in jail last year for being a member of the Hamburg terrorist cell that provided three 9/11 pilots. On Thursday, German High Court judges added a second conviction: for being an accessory to the murder of 246 occupants of the hijacked planes that crashed in New York, Washington DC and Pennsylvania.

Anisic said his client had fulfilled all the bail requirements in the past and there was no danger of him fleeing the country. Judges in Karlsruhe said the fact that Motassadeq's wife and offspring had left Germany for Morocco created an increased risk that he would try to leave Germany before a sentencing hearing that was likely to be "to his disadvantage." He was arrested at his Hamburg apartment on Friday evening "without any difficulty," said a police source. Motassadeq has been in and out of Hamburg jails since he was first detained the month after the 2001 attacks, when he claimed he had no advance knowledge of the strikes.
Continued on Page 49
Posted by: Fred || 11/19/2006 00:00 || Comments || Link || E-Mail|| [6462 views] Top|| File under:
Fifth Column
Two Boston Imams arrested for fraudulent religious worker visa scheme
Hat tip Little Green Footballs. Follow up on the recent article about the thirty-three Muslims arrested by Homeland Security for visa fraud after being brought in as religious workers. The Muslim community is apparently highly incensed. For our foreign readers, please note that this is the American meaning of scheme: an underhanded or illegal plot
Federal immigration agents arrested imams from two Boston-area mosques Wednesday, alleging they were involved in a scheme that provided religious worker visas to immigrants who used them to enter the United States and work instead as gas station attendants, truck drivers, and factory laborers.

Hafiz Abdul Hannan, imam, or leader, of the Islamic Society of Greater Lowell in Chelmsford, and Muhammed Masood, imam, or leader, of the Islamic Center of New England in Sharon, were among 33 people taken into custody nationwide after a multi-year investigation led by agents in Boston and New York, said Paula Grenier, a spokeswoman for US Immigration and Customs Enforcement.

"This was a nationwide religious worker visa fraud scheme designed to help illegal aliens," said Grenier. "These people had to be solely engaged in religious employment, and in many cases were not."

Under the Religious Worker Program, started in 1990, ...


That would be on President Clinton's watch, as I recall


... churches, synagogues, and mosques can ask the government to approve visas for foreigners to fill vacant positions. Each year, several thousand visas are issued each year that permit immigrants to enter the United States exclusively for religious employment. To obtain the visa, immigrants must have religious training and experience in their native country. Once here, they are not allowed to hold secular jobs. The religious worker permits can ultimately lead to green cards, or permanent residency.

Under the scheme, described by federal authorities, the immigrants, who were mostly Pakistani, paid a fee to US religious organizations, which then sponsored them for the visas. Some of those arrested did legitimate religious work, but had filed false paperwork to win their own visas, or once here, to sponsor others, said Grenier.


Phony papers from a Pak, who'd believe that?

Because the investigation is ongoing, she would not say whether the imams are alleged to have sponsored the visas for others or violated their own visas by working secular jobs.
Posted by: trailing wife || 11/19/2006 00:00 || Comments || Link || E-Mail|| [6462 views] Top|| File under:
Home Front: Politix
Rangel Will Seek to Reinstate Draft
Americans would have to sign up for a new military draft after turning 18 if the incoming chairman of the House Ways and Means Committee has his way.

Rep. Charles Rangel, D-N.Y., said Sunday he sees his idea as a way to deter politicians from launching wars and to bolster U.S. troop levels insufficient to cover potential future action in Iran, North Korea and Iraq.

"There's no question in my mind that this president and this administration would never have invaded Iraq, especially on the flimsy evidence that was presented to the Congress, if indeed we had a draft and members of Congress and the administration thought that their kids from their communities would be placed in harm's way," Rangel said.

Rangel, a veteran of the Korean War who has unsuccessfully sponsored legislation on conscription in the past, said he will propose a measure early next year.

In 2003, he proposed a measure covering people age 18 to 26. This year, he offered a plan to mandate military service for men and women between age 18 and 42; it went nowhere in the Republican-led Congress.

Democrats will control the House and Senate come January because of their victories in the Nov. 7 election.

At a time when some lawmakers are urging the military to send more troops to Iraq, "I don't see how anyone can support the war and not support the draft," said Rangel, who also proposed a draft in January 2003, before the U.S. invasion of Iraq.

Sen. Lindsey Graham, a South Carolina Republican who is a colonel in the U.S. Air Force Standby Reserve, said he agreed that the U.S. does not have enough people in the military.

"I think we can do this with an all-voluntary service, all-voluntary Army, Air Force, Marine Corps and Navy. And if we can't, then we'll look for some other option," said Graham, who is assigned as a reserve judge to the Air Force Court of Criminal Appeals.

Rangel, the next chairman of the House tax-writing committee, said he worried the military was being strained by its overseas commitments.

"If we're going to challenge Iran and challenge North Korea and then, as some people have asked, to send more troops to Iraq, we can't do that without a draft," Rangel said.

He said having a draft would not necessarily mean everyone called to duty would have to serve. Instead, "young people (would) commit themselves to a couple of years in service to this great republic, whether it's our seaports, our airports, in schools, in hospitals," with a promise of educational benefits at the end of service.

Graham said he believes the all-voluntary military "represents the country pretty well in terms of ethnic makeup, economic background."

Repeated polls have shown that about seven in 10 Americans oppose reinstatement of the draft and officials say they do not expect to restart conscription.

Outgoing Defense Secretary Donald H. Rumsfeld told Congress in June 2005 that "there isn't a chance in the world that the draft will be brought back."

Yet the prospect of the long global fight against terrorism and the continuing U.S. commitment to stabilizing Iraq have kept the idea in the public's mind.

The military drafted conscripts during the Civil War, both world wars and between 1948 and 1973. An agency independent of the Defense Department, the Selective Service System trains, keeps an updated registry of men age 18-25 _ now about 16 million _ from which to supply untrained draftees that would supplement the professional all-volunteer armed forces.

Rangel and Graham appeared on "Face the Nation" on CBS.
Posted by: .com || 11/19/2006 14:11 || Comments || Link || E-Mail|| [6485 views] Top|| File under:
Backgrounder on Robert Gates: not a Bush 41 Realpolitiker
RARELY HAS THE PRESS gotten a story so wrong. Robert Gates, President Bush's choice to replace Defense Secretary Don Rumsfeld, is not the point man for a boarding party of former national security officials from the elder President Bush's administration taking over defense and foreign policy in his son's administration. The media buzz about the realists of Bush 41, so cautious and practical, supplanting the idealists of Bush 43, whose grandiose, neoconservative thinking got us stuck in Iraq, is wrong.

President Bush--the current one--decided to hire Gates two days before the November 7 election. He didn't consult his father. He didn't talk to James Baker, his father's secretary of state and now co-head of the Iraq Study Group, whose official advice on Iraq is expected in December. Nor did he tell Rumsfeld that he was lining up someone to take his job.

Before hiring him, Bush had to make sure Gates didn't think America's intervention in Iraq was a mistake and wasn't deeply skeptical of Bush's decision to make democracy promotion a fundamental theme of American foreign policy. With Gates, it came down to this: "The fundamental question was, was he Brent Scowcroft or not?" a Bush aide says.

In Bush 41, Scowcroft was the national security adviser, Gates his deputy. Scowcroft, a realist, is a sharp critic of both Bush's Iraq strategy and the democratic thrust of his entire foreign policy. And Scowcroft has gone public with his strong opposition in articles and interviews.

Continued on Page 49
Posted by: trailing wife || 11/19/2006 00:22 || Comments || Link || E-Mail|| [6461 views] Top|| File under:
Home Front: WoT
US bars Muslim surfer
Brazilian surf champion Jihad Khodr's bid to remain in the World Cup Tour (WCT) series next season could be scuppered, after he was stopped by United States immigration officials today (AEDT). According to media reports here, Khodr, a Muslim whose parents are Lebanese, was travelling via Dallas to Hawaii for a major competition but was stopped by immigration officials in Dallas and sent home.

The Hawaii competition is vital to his chances of retaining a place on the WCT for next season. It is the second time he has been denied entry to the US. Three years ago Khodr was stopped in Washington.


Moderators - I have been having trouble being able to post under my normal nick, "ryuge". I tried a re-set at the O-Club and tried posting a comment as "ryuge" (which worked), but my posts still end up under the nick "Grotch Flaviling7365". If this can be fixed on your end it would be much appreciated. Thanks.




I'll forward this onto the Editors' net. AoS.
Posted by: Grotch Flaviling7365 || 11/19/2006 11:15 || Comments || Link || E-Mail|| [6464 views] Top|| File under:
Bombs That Won't Go Off: uranium stocks secured around the world
With North Korea testing a nuclear bomb and Iran suspected of heading in that direction, one might be forgiven for thinking there's nothing but bad news these days about the spread of nuclear weapons.

But behind the scenes, one piece of good news has been unfolding: While there's a great deal more to do, much of the world's potential nuclear bomb material, scattered in hundreds of buildings in dozens of countries around the world, is notably more secure than it was before Sept. 11, 2001, which means that it's harder for terrorists to steal. And the critical effort to remove such material entirely from the world's most vulnerable sites is picking up steam.

Remarkably, more than 130 research reactors around the world use as their fuel highly enriched uranium (HEU) -- the easiest material in the world for terrorists to use to make a nuclear bomb. Many of these sites have very little security and pose serious risks of nuclear theft.

For decades the U.S. Energy Department has had several small programs working on aspects of the effort to reduce this civilian HEU danger, but each was plodding along in its own stovepipe, without the resources or political leadership needed to get the job done rapidly.

So in 2004 the Bush administration launched the Global Threat Reduction Initiative, an integrated effort to convert these reactors to low-enriched uranium (LEU) fuels that cannot be used to make a nuclear bomb; to ship the HEU back to secure sites; and to beef up security at vulnerable sites in the meantime.

Now these efforts are producing some real payoffs. In August the Energy Department helped return 40 kilograms of HEU from Poland to Russia. In July a cooperative project airlifted three kilograms of it from Libya to Russia (following some 16 kilograms shipped in 2004). Libya's reactors have been converted and will never again need highly enriched uranium. In April the Energy Department and Russia finished shipping roughly 62 kilograms of lightly irradiated HEU fuel out of Uzbekistan -- home of an armed militant movement closely linked to al-Qaeda. Work on converting Uzbekistan's reactors to LEU and getting the last HEU out of that country continues.

Next step presumably to keep the Russians, whether for the government or on their own, from selling some to bad guys.



The Energy Department has collaborated with a French company to remove about 85 kilograms of HEU from several European facilities, and Canada returned 23 kilograms to the United States in April. Even in the United States, the Global Threat Reduction Initiative completed the conversion of reactors at the University of Florida and Texas A&M University in September.

The pace of these efforts -- both converting reactors and removing HEU -- has picked up substantially since the Global Threat Reduction Initiative was created. The people at the Energy Department and elsewhere who have made these and similar successes possible deserve credit for real contributions to world security.

Every building that has all its nuclear bomb material removed means one less possibility that thieves and terrorists can get their hands on a bomb's essential ingredients. The successes of the past two years represent bombs that will never go off. But these successes, though real, are only the beginning. The world needs to move as quickly as possible to ensure that security upgrades and material removals get to all of these nuclear stockpiles before thieves and terrorists do.

The writers, Anthony Wier and Matthew Bunn, have served in government positions dealing with nuclear security and nonproliferation, and now are with the Managing the Atom Project at Harvard's Kennedy School of Government. They are co-authors of "Securing the Bomb 2006."
Posted by: trailing wife || 11/19/2006 00:09 || Comments || Link || E-Mail|| [6463 views] Top|| File under:
Islamic militancy 'can lead to third world war'
The top US general in the Middle East said yesterday that if the world does not find a way to stem the rise of Islamic militancy, it will face a third world war.
Army General John Abizaid compared the rise of militant ideologies, such as the force driving Al Qaida, to the rise of fascism in Europe in the 1920s and 1930s that set the stage for the Second World War.


Kinda hard to miss, if you're paying attention. We've commented on it enough in these pages, literally over the years.

"If we don't have guts enough to confront this ideology today, we'll go through World War Three tomorrow," Abizaid said in a speech titled The Long War, at Harvard University's Kennedy School of Government in Cambridge.


"Pay me now, pay me later. Yer gonna pay me either way."

If not stopped, Abizaid said extremists would be allowed to "gain an advantage, to gain a safe haven, to develop weapons of mass destruction, to develop a national place from which to operate. And I think that the dangers associated with that are just too great to comprehend".


"If you pay up front, you get a discount. If you pay later, you pay interest, late charges, and penalties. Read the fine print."

Abizaid said the world faces three major hurdles in stabilising the Middle East region: Easing Arab-Israeli tensions, stemming the spread of militant extremism, and dealing with Iran. "Where these three problems come together happens to come in a place known as Iraq," said Abizaid. "The sacrifice that is necessary to stabilise Iraq, in my view, must be sustained in order for the region itself to become more resilient," Abizaid said.
Posted by: Fred || 11/19/2006 00:00 || Comments || Link || E-Mail|| [6473 views] Top|| File under:
US Plans War Crimes Trial Compound At Guantanamo
The US government plans to build a large compound at the Guantanamo Bay prison camp to host war crimes trials, the Miami Herald reported Saturday. The proposed compound would cost up to 125 million dollars (98 million euros) and provide housing and working places for up to 1,200 people. Equipped with two courtrooms, it could be ready by next July if the plans are approved.

Human rights activists have strongly criticized the plans. "Once again, the Defence Department seems to be operating in - even constructing - its own universe," said Larry Cox, executive director of Amnesty International's US division. New York civil liberties lawyer Michael Ratner said the compound would be used to carry out unconstitutional "kangaroo trials."

The plans must still go before the US Congress for approval. The Democrats won control of both houses in November 7 elections and the new Congress meets for the first time in January. The Guantanamo Bay prison camp holds around 450 prisoners which the Pentagon classifies as "enemy combatants."
Posted by: Fred || 11/19/2006 00:00 || Comments || Link || E-Mail|| [6462 views] Top|| File under:
India-Pakistan
61% Pakistanis see negative US role in terror war
Although 76 percent Pakistanis think that terrorism is a major threat to the country, some 61 percent believed the US is playing a negative role in the fight on terror, according to a Gallup International survey. According to the survey of 63 countries including Pakistan, only Israelis (82 percent) and Danes (58 percent) think that the US is playing a positive role in the terrorism war. In Pakistan, 13 percent of the people questioned did not consider terrorism a threat. Only 14 percent believed that the US role was positive in the war on terror, 13 percent said the US had played a neutral role and 12 percent did not know about it. The survey said that around 44 percent of the global population believed the US had played a positive role, whereas 36 percent considered its role negative, while 15 percent maintained that the US's role had been neutral.
Posted by: Fred || 11/19/2006 00:00 || Comments || Link || E-Mail|| [6462 views] Top|| File under:
Pakistan not helping Taliban: Musharraf
Pakistan is not a banana state and the allegations that a Pakistani intelligence agency is helping the Taliban and other militants are baseless, President General Pervez Musharraf said in an interview with a German magazine, Focus, here on Saturday. "Pakistan is not a banana republic. Our army is well organised and loyal.
"Army personnel constitute the major chunk of the intelligence agency. Intelligence personnel have been changed from two to three times since 1990," he said.


Merely changing the faces doesn't say that the policies have been changed.

To a question, President Musharraf said that Pakistani Pushtoons may be supporting the Taliban and other militants in Afghanistan, but such allegations against Pakistani intelligence were baseless and incorrect.


"Controlling them" isn't the same as "supporting them." It's a subtle difference, but it's there, I suppose.

He said that the strategy in Afghanistan should be reviewed. He said that the Taliban could generate a new movement if Pushtoons were not stopped from helping them.


... which isn't gonna happen on the Pak side of the border.

The president said that the Afghanistan issue should be resolved politically. He said that the war against the Taliban could be won by recruiting them into the Afghan army.


... which would then make the Afghan army the Taliban and vice versa.

He said that infiltration of Taliban and Al Qaeda members could be stopped by laying landmines on the Pakistan-Afghanistan border.
Posted by: Fred || 11/19/2006 00:00 || Comments || Link || E-Mail|| [6463 views] Top|| File under:
Bolton in extraordinary outburst against United Nations
The U.S. Ambassador to the UN, John Bolton, launched a scathing attack on the United Nations Friday. Bolton was furious over the adoption by the General Assembly of a resolution which said the assembly regretted the deaths of 19 civilians in an attack by the Israeli military in the town of Beit Hanoun last week.

Despite the resolution being significantly watered down at the behest of the United States, and being passing by 156 votes to seven, Bolton launched a blistering attack on the UN, and many of its members. "Many of the sponsors of that resolution are notorious abusers of human rights themselves, and were seeking to deflect criticism of their own policies," he said. "This type of resolution serves only to exacerbate tensions by serving the interests of elements hostile to Israel's inalienable and recognized right to exist."

"This deepens suspicions about the United Nations that will lead many to conclude that the organization is incapable of playing a helpful role in the region," Bolton continued. "In a larger sense, the United Nations must confront a more significant question, that of its relevance and utility in confronting the challenges of the 21st century. We believe that the United Nations is ill served when its members seek to transform the organization into a forum that is a little more than a self-serving and a polemical attack against Israel or the United States."
Continued on Page 49
Posted by: Fred || 11/19/2006 00:00 || Comments || Link || E-Mail|| [6464 views] Top|| File under:
Iraq
Kissinger: Military victory no longer possible in Iraq

Military victory is no longer possible in Iraq, former Secretary of State Henry Kissinger said in a television interview broadcast Sunday.

Kissinger presented a bleak vision of Iraq, saying the U.S. government must enter into dialogue with Iraq's regional neighbors – including Iran – if progress is to be made in the region. "If you mean by 'military victory' an Iraqi government that can be established and whose writ runs across the whole country, that gets the civil war under control and sectarian violence under control in a time period that the political processes of the democracies will support, I don't believe that is possible," he told the British Broadcasting Corp.

But Kissinger, an architect of the Vietnam war who has advised President Bush about Iraq, warned against a rapid withdrawal of coalition troops, saying it could destabilize Iraq's neighbors and cause a long-lasting conflict. "A dramatic collapse of Iraq – whatever we think about how the situation was created – would have disastrous consequences for which we would pay for many years and which would bring us back, one way or another, into the region," he said.

Kissinger, whose views have been sought by the Iraqi Study Group, led by former Secretary of State James Baker III, called for an international conference bringing together the permanent members of the United Nations Security Council, Iraq's neighbors – including Iran – and regional powers like India and Pakistan to work out a way forward for the region. "I think we have to redefine the course, but I don't think that the alternative is between military victory, as defined previously, or total withdrawal," he said.
This is the man who thought we had lost the Cold War to the USSR, and if we had followed his policies, we would have.
Posted by: Jackal || 11/19/2006 12:12 || Comments || Link || E-Mail|| [6474 views] Top|| File under:
Hopeful Iraqis Taking Lead in Kirkuk
A voice crackles through a two-way radio as U.S. soldiers patrol the dusty streets of this northern Iraqi city: A roadside bomb has exploded downtown, and there are casualties. It's a routine call across Iraq, but one thing is different in Kirkuk: The voice on the radio is Iraqi, not American.

Iraqi forces are gradually taking the lead in policing Kirkuk, where sectarian violence is scant compared to places like Baghdad 156 miles south. The transition gives the American troops training them hope that they are closer to going home.

U.S. soldiers transferred authority to one Iraqi unit in Kirkuk in early autumn, and two others are scheduled for mid-January. By the time the Army's 2nd Battalion, 35th Infantry heads home to Hawaii next summer, about half the Iraqi forces in Kirkuk — army and police — will be under Iraqi command, said Lt. Col. Michael Browder, a 45-year-old Clarksville, Tenn., native in charge of training the units. "They're in the lead, but they still have on their training wheels," Browder said with a wry smile. He left this week to lead a mission organized and executed by Iraqi forces, going after a suspected terrorist group south of Kirkuk.

The city's ethnic diversity — a mix of Kurds, Sunni Arabs, Christians and Turkomen — helps insulate it from the Sunni-Shiite conflict battering other Iraqi cities, the capital especially.

But Kirkuk is not without violence. In the past three months, the city has seen about 20 car bombs that have killed or wounded 300 people — mostly Iraqi police and civilians, said Col. Khattab Omar Aref, commander of the Kirkuk police's best-trained group, the Emergency Services Unit. Aref, 50, has survived six assassination attempts — including one in which a suicide bomber jumped onto the windshield of his car and exploded himself. "Kirkuk is my life, and I hope the rest of Iraq can use our example. We're the only ones who do attacks on the terrorists and not the other way around."

The Iraqi army is made up mostly of Shiites, so ethnic and sectarian balance is a concern in places like Kirkuk. "I organized my men so that when we go out, we make sure there are Kurds, Christians, Arabs and Turkmen on each patrol," said Col. Samir Taher Rashid, 43, who commands Iraqi police on Kirkuk's north side. "I support federalism in Iraq, and in my units too."

U.S. officials say Kurds, who claim they are majority in Kirkuk, are more comfortable with the ways of democracy after 15 years of self-rule in the north since the first Gulf War. "They've had a 10-year head start in getting themselves organized and looking at how a democratic type system can work. They've had the ability to see beyond what the Iraqis right now are facing — the violence. They've seen that there can be a better way of life," Gen. Benjamin R. Mixon, commander of the Army's 25th Infantry Division, said in an interview this week.

But U.S. and Iraqi officials say the key to their success in Kirkuk is that citizens here see themselves as Iraqis first, and members of ethnic or tribal groups second. "All the people came under my command — Kurds, Arabs and Turkmen. I told them they must work together as brothers," said Aref. "We are all policemen, and the reason we became police is to save our city," he said in an interview at his office, where ornate gold-embroidered curtains hide sandbagged windows. A photo of him shaking hands with outgoing Defense Secretary Donald H. Rumsfeld hangs prominently under a crystal chandelier.

Wind whips across Kirkuk's dusty plains, crisscrossed by verdant riverbeds, and it carries the acrid smell of oil byproducts burning at facilities on the horizon. It's a reminder of what could make this city prosper once violence recedes. "It's not the time for retribution or payback — there's too much to lose," Browder said.

U.S. and Iraqi officials have established a telephone hot line for Kirkuk's residents to report insurgent activity or government corruption. "They're not able to mount large scale terror operations because someone would tell on them here," said Capt. Rob Wolfe, a 37-year-old company commander from Amarillo, Texas. Wolfe logs time every day sipping tea with Iraqi police commanders, going over training plans and listening to their concerns. He believes such "soft" training pays off. "These guys are heroes to their people. Some of them came from Kurdish peshmerga militias and they've been fighting all their lives for their country," he said. "They're certainly not going to stop now."
Posted by: trailing wife || 11/19/2006 00:47 || Comments || Link || E-Mail|| [6464 views] Top|| File under:
UK offers $190m aid package for Iraqi reconstruction
Chancellor of the Exchequer James Gordon Brown, the British cabinet minister responsible for all economic and financial matters, said in a visit with British troops in Basra the money would create "jobs in the area and will continue to offer that security and also to ensure greater prosperity of the area," Sky News reported.

Britain has already committed more than $1 billion to Iraq by the end of this year.
Posted by: trailing wife || 11/19/2006 00:33 || Comments || Link || E-Mail|| [6465 views] Top|| File under:
Iraqi Sheiks Assail Cleric for Backing Qaeda
Sunni Arab sheiks from volatile Anbar Province denounced a powerful Sunni cleric on Saturday, calling him "a thug" for supporting the terrorist group Al Qaeda in Mesopotamia and urging the Iraqi government to issue an arrest warrant against him. The sheiks, the founders of a group called the Anbar Salvation Council, which they formed in September to resist foreign militants in Iraq, were reacting to statements that the cleric, Harith al-Dhari, had made in interviews last week in which he criticized Sunni tribal leaders who had recently decided to take a stand against Al Qaeda.

Anbar, a vast western desert province with Ramadi as its capital, is the heartland of the Sunni Arab insurgency, with various militant groups working to topple the Shiite-led government and end the American presence in Iraq. But as the fundamentalist members of Al Qaeda have tried imposing Taliban-like rule on areas of Anbar, some Iraqi tribes have turned against the group, leading to a further fracturing of what at least initially seemed to be a united resistance to the American invasion.

Mr. Dhari leads the Muslim Scholars Association, a group of conservative clerics that is outspoken in its criticism of the American occupation and the Iraqi government. In the interviews last week, he accused the Anbar council of trying to cozy up to the Iraqi government in return for money. "We, on behalf of the Anbar tribes council, say to Harith al-Dhari: If there is a thug, it is you; if there is a killer and a kidnapper, it is you," said Sheik Abdul Sattar Buzaigh al-Rishawi, leader of the Rishawi tribe.
Continued on Page 49
Posted by: Thinemp Elmaviter2566 || 11/19/2006 00:00 || Comments || Link || E-Mail|| [6463 views] Top|| File under:
Brown makes surprise trip to Iraq
BASRA, Iraq — Britain's Treasury chief Gordon Brown made an unannounced visit to Iraq on Saturday to meet with British forces and Iraqi officials. Brown, who is expected to replace Prime Minister Tony Blair when he steps down next year, was accompanied during his first visit to Iraq by Britain's chief of the armed forces Sir Jock Stirrup. "I am here to see and pay tribute to the important work our forces are doing and to meet with Iraqi ministers to discuss the challenges ahead," Brown said in a statement upon arrival.

"We are committed to supporting the Iraqis in building a democratic nation which brings security and prosperity to its people and plays a full part in the region and the world economy."

Brown was scheduled during his daylong trip to Iraq to meet with British soldiers; Iraqi Deputy Prime Minister Barham Saleh, who was visiting Basra; and other Iraqi officials in the region.
Posted by: Steve White || 11/19/2006 00:00 || Comments || Link || E-Mail|| [6466 views] Top|| File under:
Arab League plans summit amid grim security situation
Arabs are stepping up their efforts to hold a summit on the Iraqi situation, while European countries are working towards organising an international conference on Iraq. Behind the scenes, the US is attempting to search for a political exit from the Iraqi quagmire. Mukhtar Lamani, the Arab League Envoy to Iraq, told Gulf News: "Serious movements are under way by the Arab League to hold a summit on the Iraqi issue."


The Arab League is in the habit of holding summits. To date, nothing has come from one of them.

There are also European efforts to organise an international conference on Iraq. "Both conferences may be held simultaneously, because of the increasingly deteriorating security situation in Iraq. Everyone in the Iraqi government and outside, are extremely angry at the level of deterioration," he said.


But they're the ones who let it happen.

"The international and regional solution is an open option now, not to save the US from its predicament in Iraq, but to save Iraq from very serious repercussions," he said.


I still think the U.S. should give some serious thought to actually conquering the Sunni Triangle, at the very least.

The envoy stated that deploying Arab and Islamic forces in Iraq is being seriously considered in the event of a US withdrawal from Iraq. "Arab and Islamic forces will be accepted by Iraqis, instead of the US and foreign forces present in Iraq today," he added.


Mmmm... Right. They'll take right to Algerians and Egyptians running things.

The envoy also said that an Iraqi reconciliation conference will not be held anytime soon, because of the current situation.


Since nobody particularly wants to be reconciled.

Foreign spectators in Iraq say that a US withdrawal might take place, but the US influence will remain, and the last word concerning the Arab or international solution in Iraq will be that of the US.


It doesn't work like that. If we withdraw, our word in Iraq will mean squat, maybe somewhat less.

Iraqi armed groups connected to Al Qaida organisation warned of any Arab or Islamic presence, saying: "These forces will be under fire, because they will be assisting the occupational forces in one way or another and will be the continuation of the political forces which entered Iraq with the invading forces."


That sounds like a more reasonable interpretation of what's gonna happen. It applies not only to the Qaeda hard boyz, but also to the Baathists and to the Mahdi Army.

Some leaders in the disintegrated Baath party in Baghdad said that the existence of Arab and Islamic forces in Iraq will be supported by the Baath leadership, inside and outside Iraq.


They may say it, but they won't do it unless the Arab and Islamic forces are busy putting Baathists back into power.

These leaders told Gulf News that certain Arab countries have in fact asked the Baathists about their stand only to find a positive response. This Islamic-Arabic deployment will be in Sunni cities where the Baath party still has a lot of influence.
Posted by: Fred || 11/19/2006 00:00 || Comments || Link || E-Mail|| [6464 views] Top|| File under:
Hamas: Change US's Palestinian policy
The United States must change its policy on the Palestinians, and force Israel to do likewise, Hamas government spokesman Ghazi Hamad said Saturday. According to Hamad, the US shouldn't attempt to force Hamas to comply with Quartet conditions for the recognition of its government.

In a related development, some Western nations have expressed concern over the US's proposals to arm Palestinian President Mahmoud Abbas' Fatah security forces, the British Times reported. Some US officials believe that should attempts to establish a unity government in the PA prove futile, Abbas should be supplied with "deterrent capability" against Hamas. Specifically, US proposals include doubling the size of Abbas' Force 17 presidential guard and shipping weapons into the Gaza Strip, a move that would have to be approved by Israel. In addition, Fatah officials have requested that over 1,000 exiled members of the PLO's Badr Brigades be allowed back into the PA from Jordan.

Opponents of the US approach feel that the international community had accepted the results of the PA elections in January 2006 that put Hamas in power, and therefore should support efforts to put together a unity government in the strife-ridden PA.
Posted by: Fred || 11/19/2006 00:00 || Comments || Link || E-Mail|| [6465 views] Top|| File under:
Southeast Asia
Enhancing global supply chain security important in fight against terrorism: PM Lee
Prime Minister Lee Hsien Loong says it is important to enhance the security of the global supply chain to prevent terrorist attacks. A more secure supply chain – a system where goods are moved from suppliers to customers – would also make it resilient to recover from an attack.

Mr Lee was speaking at the end of the two-day APEC Summit in Hanoi. A terrorist attack, Mr Lee says, could cause trade and economic activities for countries to come to a standstill, resulting in huge losses for all. From a study just released, he says 12 APEC economies, excluding the US, would suffer a loss of some US$160 billion in exports over three years, based on a scenario where all US ports are closed for 30 days because of a terror attack.

The Singapore-commissioned study also shows significant impact on GDP over the three-year period, with it getting worse if trade continues to be disrupted.

Mr Lee says senior officials at this APEC meeting have supported Singapore's idea for a small group to study the recovery of international trade after a major terror attack. He says the group will work out key points of a common response and recovery plan like information sharing. So if something happens, countries would be ready to facilitate the continued flow of trade in the region.

Mr Lee also touched on local and regional environmental challenges, saying there is scope for international cooperation. He said Singapore does its part for environmental protection as a small country, but hopes global rules would be fair to countries like Singapore, which faces constraints and limitations.
Posted by: tipper || 11/19/2006 09:29 || Comments || Link || E-Mail|| [6462 views] Top|| File under:
Syria-Lebanon-Iran
French UN troops prepare guns against Israeli jets in Lebanon
French UN anti-aircraft batteries have taken "preparatory steps" to respond to Israeli jets violating Lebanese airspace, despite global criticism of such incursions.

"The anti-aircraft unit of the (French) battalion took initial preparatory steps to respond to these actions," Milos Strugar, spokesman for the UN Interim Force in Lebanon (UNIFIL) told AFP on Friday. "UNIFIL observed and reported 14 Israeli air violations this morning, on November 17, 2006, and 11 of these violations occurred in the area of operation of the French battalion with UNIFIL."
Posted by: trailing wife || 11/19/2006 00:04 || Comments || Link || E-Mail|| [6464 views] Top|| File under:
Iran to shut down nuclear reactor in Teheran
TEHERAN - Iran will shut down its five megawatt light-water research reactor in Teheran as soon as the 40-megawatt reactor in Arak goes operational, the news agency ISNA reported on Saturday. The head of the Iranian Atomic Energy Organization, Gholam-Reza Aqazadeh, told ISNA that the Teheran reactor should be shut down after almost forty years as soon as the Arak heavy-water reactor in Arak, south-east of the capital Teheran, becomes operational in 2009.

The heavy-water reactor in Arak was inaugurated last August to be, according to Iranian officials, mainly used for medical research purposes. The Arak project is one of Iran's controversial nuclear sites, mainly because heavy-water reactors can also produce plutonium which can be used to make a nuclear bomb.


Or to make plutonium for medicinal purposes. Everybody knows that.

Aqazadeh said the International Atomic Energy Agency (IAEA) is fully aware of the activities in Arak and also supposed to even assist Iran in the project, but due to pressure by some Western states the IAEA might revise its promised assistance. With or without IAEA assistance, Iran would finish the Arak project as scheduled, said Aqazadeh.
Posted by: Steve White || 11/19/2006 00:00 || Comments || Link || E-Mail|| [6464 views] Top|| File under:
Home Front: Culture Wars
US paper deplores Dutch ban on burqas
But we already knew which side the LA Times is on, didn't we?

The Netherlands' decision to seek legislation banning the wearing of a burqa or niqab has been criticised by a leading American newspaper as a "spectacularly bad case of overreaching".

In an editorial, the Los Angeles Times on Saturday noted that five days before a national election, the Netherlands' centre-right government announced that it would introduce legislation to ban the wearing of burqas, veils and similar garments in public places. It said, "Should it pass, the most famously accepting country in Europe would have the most restrictive anti-Muslim laws on the Continent. This is a spectacularly bad case of overreaching, even if you believe - as we do - that it's unfortunate that some women are forced by their culture to cloak themselves in anonymity before going out in public. Also, there are some Muslim women who feel exposed without covering up."
Posted by: Fred || 11/19/2006 00:00 || Comments || Link || E-Mail|| [6462 views] Top|| File under:
Who's in the News
86
[untagged]
Bookmark
E-Mail Me
The Classics
The O Club
Rantburg Store
The Bloids
The Never-ending Story
Thugburg
Gulf War I
The Way We Were
Bio
Merry-Go-Blog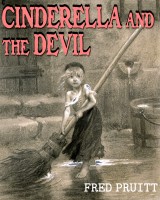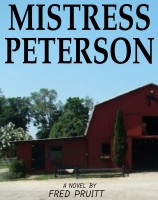 On Sale now!


A multi-volume chronology and reference guide set detailing three years of the Mexican Drug War between 2010 and 2012.

Rantburg.com and borderlandbeat.com correspondent and author Chris Covert presents his first non-fiction work detailing the drug and gang related violence in Mexico.

Chris gives us Mexican press dispatches of drug and gang war violence over three years, presented in a multi volume set intended to chronicle the death, violence and mayhem which has dominated Mexico for six years.
Click here for more information


Meet the Mods
In no particular order...


Steve White
Seafarious
Pappy
lotp
Scooter McGruder
john frum
tu3031
badanov
sherry
ryuge
GolfBravoUSMC
Bright Pebbles
trailing wife
Gloria
Fred
Besoeker
Glenmore
Frank G
3dc
Skidmark
Alaska Paul



Better than the average link...



Rantburg was assembled from recycled algorithms in the United States of America. No trees were destroyed in the production of this weblog. We did hurt some, though. Sorry.
34.239.160.86

Help keep the Burg running! Paypal: