Afghanistan
The Taliban War on Children
July 25, 2006: In what is a very blunt Information War operation, the Taliban this year have deprived some 200,000 Afghan children of school. One of the Taliban beliefs is that the only proper schools are those supervised by (Taliban approved) religious leaders. Since the millions of Afghan children who have returned to school, since the Taliban were overthrown in late 2001, are doing so at government schools, and without a religious curriculum, they are in violation of Taliban customs. The Taliban are particularly incensed at schools for girls. The Taliban are decidedly Old School when it comes to women, believing ignorance, pregnancy and housekeeping are all the women need. Anything else is un-Islamic, and not to be tolerated. So some 200 schools have been closed in southern Afghanistan, and at least 40 teachers and students killed in the process. The Taliban use terror to close the schools, or discourage parents from sending their kids, often accompanied by violence (burning down the school and/or threatening the teachers and villagers.) Where terror tactics did not shut down a school, threats against parents (and their children) often got the kids withdrawn from school. All this has not made the Taliban popular, but since the Taliban are on a mission from God, who cares?

The Afghans affected believe that the Taliban want people to stay ignorant, as that makes them easier to control. While many Afghans in the south agree with the Taliban, they are not the ones sending their kids to school.
Posted by: Steve || 07/24/2006 09:29 || Comments || Link || E-Mail|| [358 views] Top|| File under:
Creditors write off Afghanistan's debt
KABUL, July 22 (Pajhwok Afghan News): Afghanistan's major creditors have written off $10.4 billion in debt, a further major reduction in the country's debt in the Paris Club, finance ministry spokesman said on Saturday.

Aziz Shams told Pajhwok Afghan News US, Russia and Germany canceled their debt what he said was $10.4 billion. US had $108 million and Germany 40 million debt on Afghanistan.

Paris club played a mediator role between in-debt and creditor countries. The U.S. State Department said on July 21 that the agreement means that 92 percent of Afghanistan's total debt to the three Paris Club creditors -- Germany, Russia and the United States has now been written off.

Finance Minister Anwarulhaq had attended the Paris Club, he added. He said besides discussing major creditors of the Paris club US, Russia and Germany, the attendants discussed on canceling the debts provided by World Bank, Asian Bank in the last four years, but he said this discussion did get finalized. Afghanistan had received over 600 million US dollar as debt from different donor, he contended.

Shams said Russia had claimed it had $10.5 billion payable debt on Afghanistan while the documents in hand with the Afghanistan government show the Russian debt was only $9.5 billion dollar. He also said Afghanistan insisted on not paying these money and it also did not accept the money as debt on Afghanistan and Afghanistan terms it as expenses of former Soviet Union in Afghanistan. Russian government is asking for payment of debts while Afghan people are calling them as inheritors of Former Soviet Union and demanded Russians to pay compensation for the devastation this country inflicted in Afghanistan during its invasion on central Asian country.


I think it's a great idea for them to stiff the Russians. Heh.
Posted by: Steve White || 07/24/2006 00:00 || Comments || Link || E-Mail|| [266 views] Top|| File under:
Saudis urge Bush on ceasefire
Posted late Sunday, moved to Monday. AoS.

TOP Saudi Arabian officials have pressed US President George W. Bush to agree to seek a ceasefire in the conflict between Israel and Hezbollah guerrillas in southern Lebanon.

"We requested a ceasefire to allow for the cessation of hostilities, to allow for the rebuilding of the forces of Lebanon," Saudi Foreign Minister Prince Saud al-Faisal said today after a meeting of more than an hour with Mr Bush and US Secretary of State Condoleezza Rice.

Mr Bush has resisted calling for an immediate ceasefire, saying Israel has the right to defend itself and a cessation of hostilities must address the root causes of the conflict, including Hezbollah's attacks on Israel and abduction of Israeli soldiers. Accused by some Democrats of moving too slowly on the crisis, Ms Rice departed today evening for Israel and the Palestinian territories and will go to Rome on Wednesday to discuss the crisis with European and Arab officials, including officials from Lebanon.

Prince Saud said he brought a letter to Mr Bush from Saudi King Abdullah seeking ways to end the bloodshed in Lebanon. The Saudis had requested the meeting with Mr Bush. Prince Saud said the letter called for an immediate ceasefire, the start of a prisoner exchange between Hezbollah and Israel and delaying the dismantling of Hezbollah for now. The Saudis did not object to an international force deployed in southern Lebanon.


You'd almost think the Saoodis were on the side of the Hezbies with those talking points.


Continued on Page 49
Posted by: Oztralian || 07/24/2006 00:00 || Comments || Link || E-Mail|| [415 views] Top|| File under:
China-Japan-Koreas
No Ordinary Counterfeit
On Oct. 2, 2004, the container ship Ever Unique, sailing under a Panamanian flag from Yantai, China, berthed in the Port of Newark. As cranes unloaded the vessel's shipping containers, which were filled with a variety of commercial goods, dockworkers singled out a container and placed it aboard a flatbed truck, which was driven to a warehouse a few miles away. There, F.B.I. and Secret Service agents, acting as part of a sting operation, gathered around the container and cracked it open. Beneath cardboard boxes containing plastic toys, they found counterfeit $100 bills worth more than $300,000, secreted in false-bottomed compartments.

The counterfeits were nearly flawless. They featured the same high-tech color-shifting ink as genuine American bills and were printed on paper with the same precise composition of fibers. The engraved images were, if anything, finer than those produced by the United States Bureau of Engraving and Printing. Only when subjected to sophisticated forensic analysis could the bills be confirmed as imitations.

Counterfeits of this superior sort — known as supernotes — had been detected by law-enforcement officials before, elsewhere in the world, but the Newark shipment marked their first known appearance in the United States, at least in such large quantities. Federal agents soon seized more shipments. Three million dollars' worth arrived on another ship in Newark two months later; and supernotes began showing up on the West Coast too, starting with a shipment of $700,000 that arrived by boat in Long Beach, Calif., in May 2005, sealed in plastic packages and wrapped mummy-style in bolts of cloth.
Continued on Page 49
Posted by: Fred || 07/24/2006 00:00 || Comments || Link || E-Mail|| [279 views] Top|| File under:
Former secretary wins Kimmie's cold, dark heart
North Korea's leader, Kim Jong-il, has been shacking up living with his former secretary, who is virtually acting as the country's "first lady", it was reported yesterday.


He's not so ronery any more.

There is no official information available about the marital history of Mr Kim, 64, but he is believed to have been married three times. His last wife, Ko Yong-hi, reportedly died of cancer two years ago. Since then, Mr Kim has been doinking living with Kim Ok, who had served as his personal lap warmer secretary since the 1980s, the Yonhap news agency reported, citing unnamed South Korean government officials familiar with the family. Ms Kim, 42, "virtually acts as North Korea's first lady", and frequently accompanied the communist leader on his visits to military bases and meetings with foreign dignitaries, Yonhap said. She also travelled with him on a secretive trip to China in January, when she was received by officials as Mr Kim's wife, the report said. Ms Kim also met the Chinese president, Hu Jintao, it said. "She is a cute woman rather than a beauty like the leader's previous wives or live-in women," another source said.


Must .. not .. go .. there ...

Little is known about Ms Kim, except that she is double-jointed studied piano at the North's elite Pyongyang University of Music and Dance. It is not known whether she has any children by the North Korean leader, who is known to have three sons - one from his second wife, two from his third. North Korean experts say Mr Kim's 25-year-old son Kim Jong-chul will most likely succeed him. His eldest, Kim Jong-nam, is said to have fallen out of favour after he was caught trying to enter Japan on a fake passport in 2001, saying he wanted to visit Tokyo Disneyland.
Posted by: Steve White || 07/24/2006 00:00 || Comments || Link || E-Mail|| [279 views] Top|| File under:
Home Front: Politix
Round II: Dodd promises "bruising" fight over Bolton
Democratic Sen. Christopher Dodd of Connecticut on Sunday promised a bruising fight in the U.S. Senate against confirming John Bolton to be the country's ambassador to the United Nations. "This is going to be a bruising fight," Dodd said on CNN's "Late Edition" program. "I'm sorry the administration wants to go forward with this." He argued that problems Democrats had raised last year were not resolved. "The problems still persist. Many ambassadors at the U.N. feel he hasn't done a good job there," said Dodd, who serves on the Foreign Relations Committee. "It's polarized the situation."

We care about the other ambassadors' opinions...why?

Bolton's appointment expires in January when the current congressional session formally ends. While Bush could reappoint him, he would not be paid.
Posted by: Seafarious || 07/24/2006 01:12 || Comments || Link || E-Mail|| [266 views] Top|| File under:
Kerry knocks Bush on handling of Mideast conflict
U.S. Sen. John Kerry, D- Mass., who was in town Sunday to help Gov. Jennifer Granholm campaign for her re-election bid, took time to take a jab at the Bush administration for its lack of leadership in the Israeli-Lebanon conflict. "If I was president, this wouldn't have happened," said Kerry during a noon stop at Honest John's bar and grill in Detroit's Cass Corridor.


Yeah, sure, you'd have gone to the U.N. or something. Loser.

Bush has been so concentrated on the war in Iraq that other Middle East tension arose as a result, he said. "The president has been so absent on diplomacy when it comes to issues affecting the Middle East," Kerry said. "We're going to have a lot of ground to make up (in 2008) because of it."


If you'd been paying attention instead of trying to get your allowance up'ped from Tay-ray-sa, you'd know that the Hezbies are strangely resistant to diplomacy. You think Iran and Syria would be impressed with our resolve if you as Prez would have pulled us out of Iraq? You think the Hezbies would have been shaking in their shoes after you'd gone to the U.N. begging for help in an 'international resolution' to Iraq?

Hezbollah guerillas should have been targeted with other terrorist organizations, such as al-Qaida and the Taliban, which operate in Afghanistan and Pakistan, Kerry said. However, Bush, has focused military strength on Iraq.


You'd have been for it and then against it. Targeting Hezbollah at the same time as the Taliban would have meant two invasions -- Afghanistan and Lebanon -- at the same time. Is that what you're advocating? I can't tell because you aren't making sense. Targeting Hezbollah at the same time as al-Qaeda would have been particularly stupid as it would have driven them together in 2002. You work to defeat your enemies in isolation and in detail. Didn't you learn that in the Navy?

"This is about American security and Bush has failed. He has made it so much worse because of his lack of reality in going into Iraq.…We have to destroy Hezbollah," he said.


Just like in 1998 when you said we had to destroy Saddam. Loser. This is what happens when you lack a brain, a heart and a spine.
Posted by: Steve White || 07/24/2006 00:00 || Comments || Link || E-Mail|| [269 views] Top|| File under:
India-Pakistan
Lawyer decides against defending terrorist accused - 'My country doesn't deserve this'
Niteen V Pradhan is an angry man. One of India's leading criminal lawyers, he has mailed a letter to the 18 core accused in the March 12, 1993 bomb blasts case, telling them he will not fight the case for them any more.

In conversation with Sumit Bhattacharya, Pradhan says July 11, 2006 was a "day of reckoning" for him, and he felt he was "defending the wrong cause."

You have defended people like Abu Salem and some of the accused in the stamp scam case. Why did you decide not to defend the 1993 blasts accused anymore?

There is a bit of a history. Initially some other lawyers were appearing for the bomb blasts accused. Those lawyers expressed their no-confidence in the then presiding officer of the court. The accused retracted and said, 'We want this judge.' The judge directed that these lawyers should not come within the precincts of the court.

There were 48 prime accused. The series of charges against them included smuggling RDX (Research and Development Explosive), transportation of RDX, hatching conspiracy in Dubai, having conspiratorial meetings in India, storage of RDX, preparing vehicular bombs, planting those bombs and detonating them on March 12, 1993.

These 48 persons were left high and dry by the order of the judge.

The judge appointed me and Mahesh Jethmalani as amicus curae (friend of the court, who assists the court to come to the right conclusion) in July 1994.

The day after, representatives of three Muslim organisations met me. They said, 'We don't want you to appear as amicus curae. We want to pay your fees and we want you to act as a professional defence counsel.'

I was reluctant. I made enquiries.

They (the community leaders) said, 'We don't want Mahesh Jethmalani because his father was vice-president of the BJP (Bharatiya Janata Party).'

I apprised the learned judge of the meeting. The judge said, 'I don't have any objection.'

In the first meeting, I asked them, 'Why do you want the community to pay?' -- they said my fees would be paid by the community. I asked them, 'Why is the community trying to identify with those who are accused of killing people mercilessly with vehicular bombs?'

It was the first time something like that had happened in India, and I was surprised (with the community identifying with the accused).

They said the community is offended because of the application of Section 121 of the Indian Penal Code -- which means waging war against the country. Under English law, it meant the offence of treason.

They said, 'We are not traitors. And if our community has been accused of being traitors, we feel the entire community has been accused of being traitors.'

I agreed with them. Because according to me, the bomb blasts had nothing to do with waging war against the government. The bomb blasts had something to do with the Ayodhya issue, December 1992 riots and the January 1993 riots (in Mumbai). It was arising out of the communal frenzy.

I felt this community is not a traitor. They love India like any other person. It is not that Hindus love India more than the Muslims, or the Christians, or the Sikhs, or any other community or religion in India.

I defended them. My submissions were accepted by the judge and the CBI (Central Bureau of Investigation) also. M Natarajan, the senior advocate appearing for CBI, made a bold statement. He said that I am legally correct in my submissions. Ultimately he conceded that this charge of Section 121 should be dropped. The matter (case) went on.

Finally these 18 persons, the core accused, I defended them as a matter of professional duty. I was told the money for my fees was being collected during the Friday sermons. After my appearance in 1994, when I came out of the matter in 1995, several bomb blasts took place in Bombay -- Ghatkopar, Vile Parle, Gateway of India, etc.

The biggest one was the recent one -- July 11. I was extremely perturbed because (despite) whatever I had been told by the so-called leaders, those leaders have not come out against these bomb blasts, or the carnage of tourists in Srinagar. They have not come out in support of the Kashmiri Pandits living in refugee camps.

At least one Muslim leader should come out and say, 'I don't stand by the so-called jihad, so-called pious duty they are talking about. That Islam they are talking, that Islam they are preaching, that Islam they are executing, that is not my Islam. I feel ashamed if they belong to my community, my religion.'

Nobody said this. Nobody came out. I am not talking just about the leaders who came to meet me. I am talking about community leaders from the film world, the industry, from the commercial establishments, from educational institutions, from politics. None of them came out saying that 'I want to collect money for Kashmiri Hindus. I want to come out in support of these victims.'

After 1993, Bombay is by and large calm. There is no communal frenzy here. The loss of faith in each other, which happened in 1992, has been now retrieved. What is the occasion for all these bomb blasts, particularly July 11?

The 1993 bomb blasts -- I am not justifying it, it is no doubt beyond justification -- were the aftermath of the Ayodhya issue, the December 1992 riots and January 1993 riots (in Mumbai). What has happened now? Who has committed atrocities, even allegedly?

I am convinced now that all these terrorist activities, all these bomb blasts are aimed against Hindus. They want to kill Hindus at random and as many as possible.

This is the same impression I have mentioned in my letter to the accused. I said, 'My community and my country do not deserve this. My community and my country, despite being ruled by Muslims for a thousand years, despite the atrocities, have accepted them as brothers.'

But we have seen people like Shah Rukh Khan condemning the blasts.

Tell me, is this the same Shah Rukh Khan who refused to touch the feet of Lata Mangeshkar saying his religion does not allow him to touch someone's feet? How much money has he paid to Kashmiri Hindus? Has Shah Rukh Khan defended Feroze Khan for what he said in Pakistan?

How many of them have defended Feroze Khan, who told the truth -- that Pakistan is a failed State; that minorities in India are far better treated than the minorities in Pakistan? Did Shabana Azmi support him? Did Javed Akhtar support him?
Posted by: john || 07/24/2006 10:25 || Comments || Link || E-Mail|| [285 views] Top|| File under:
Iraq
Iraqis Unite Against Israel
Though embroiled in a bloody war over the future shape and identity of their country, Iraq's Sunni Arabs, Shiites, Kurds and even Christians have unified in condemning Israel over its fighting in Lebanon against the Hezbollah militia.

Condemnation of Israel's actions in Lebanon and of the United States as the Jewish state's backer has emerged as a rare bridge issue, cutting across political, ethnic and religious lines. Demonstrators loyal to radical Shiite Muslim cleric Muqtada Sadr marched through the city center of Najaf on Sunday evening in support of Hezbollah leader Sheik Hassan Nasrallah, chanting "Death to America!" and "Death to Israel!"

Across the city, more moderate Shiite clerics loyal to Grand Ayatollah Ali Sistani issued a statement urging support for the Islamist militia in Lebanon and condemning the U.S. and Israel. "The enemy is the same," said a statement issued by the Hawza, the network of seminaries in Najaf. "Their aim is to enslave and humiliate us. What's happening today in Lebanon is part of a bigger scheme to crush the blessed [Islamic] nation."

Vice President Tariq Hashimi, a Sunni Muslim Arab, expressed his "extreme concern over the Zionist aggression against" the Lebanese as well as Palestinians...
Posted by: Griper Whegum8464 || 07/24/2006 07:16 || Comments || Link || E-Mail|| [286 views] Top|| File under:
Pa. Guardsman cleared of charges in death of unarmed Iraqi
BAGHDAD (AP) — The U.S. military has dismissed all charges against a Pennsylvania National Guardsman accused of killing an unarmed Iraq civilian near Ramadi, finding that the soldier had reason to believe the man had a weapon.

Spc. Nathan Lynn, 21, of South Williamsport, Pa., was accused of voluntary manslaughter and conspiracy to obstruct justice over the death of Gani Ahmed Zaben during a Feb. 15 raid on a suspect's house. Lynn will return to his unit soon, U.S. military officials in Baghdad said Sunday.

"I'm tickled pink," Lynn's grandmother, Shirley Lynn, told The Patriot-News of Harrisburg. "It's the way it should be. Nate's not that type of kid. He's always been a good boy."

Another soldier, Sgt. Milton Ortiz Jr., 36, of Islip, N.Y., still faces one count of obstructing justice for allegedly conspiring with another soldier to put an AK-47 near the Iraqi's body. An Article 32 — the military equivalent of a grand jury hearing — concluded last week. Lynn and Ortiz belonged to a combat team whose members began returning home last month.
Posted by: Steve White || 07/24/2006 00:39 || Comments || Link || E-Mail|| [248 views] Top|| File under:
Israel-Palestine-Jordan
Israeli PM doesn't rule out negotiations with Lebanese counterpart
(KUNA) -- Israeli prime minister Ehud Olmert Sunday did not rule out negotiations with his Lebanese counterpart Fuad Siniora to bring about the release of two Israeli soldiers, held capitives by Hezbollah. "The Lebanese government and its Prime Minsiter Fuad Siniora are a partner in dialogue, it is possible that this happens but on the right time," Israeli radio quoted Olmert as saying during a cabinet meeting.

Olmert's statement came hours after Lebanese parliament speaker Nabih Berri had said that Hezbollah agreed to allow the Beirut government negotiate with foreign parties to swap the Israeli soldiers with the Prisoners in Israeli jails. The radio, meanwhile, said Olmert informed visiting German foreign minister Frank-Walter Steinmeier tonight that the Jewish state was considering approval of an international force on the Lebanese-Syrian borders, coupled with military and fighting capabilities provided by the European Union (EU).

Olmert said Israel would decide on this force after clearing some questions like the control over the Syrian-Lebanese borders, deployment in southern Lebanon and backing the Lebanese army, implementing UN resolution 1559 and disarming Hezbollah. Israeli defense minister Amir peterz had said Tel Aviv supported the deployment of Nato-led combat forces in southern Lebanon.
Posted by: Fred || 07/24/2006 00:00 || Comments || Link || E-Mail|| [297 views] Top|| File under:
UN Slams Israel Over Lebanon Brutality
The UN relief chief condemned Israel yesterday for "violating humanitarian law" over its blistering raids on Lebanon as the Jewish state killed more civilians in another wave of attacks. As Israel tightened its grip on a strategic border village seized in south Lebanon, Syria fueled fears the fighting could spread by issuing a warning that it would intervene if Israel dared to launch an all-out invasion of Lebanon. US Secretary of State Condoleezza Rice was also heading to the Middle East with Washington increasingly estranged from European and Arab allies over a conflict that has killed close to 400 people in just 12 days and triggered a major humanitarian crisis.

UN Humanitarian Emergency Relief Coordinator Jan Egeland, in Beirut to launch an urgent appeal for funds for half a million people made homeless by the conflict, made no attempt to hide his fury as he toured bombed-out areas. "This is destruction of block after block of mainly residential areas. I would say it seems to be an excessive use of force in an area with so many citizens," he told reporters in the southern suburb of Beirut, a Hezbollah stronghold. Asked if the Israeli raid that destroyed the burned-out buildings before him constituted a war crime, he replied: "It makes it a violation of humanitarian law."

His comments came as at least eight civilians, including a Lebanese press photographer, were killed in new Israeli airstrikes across Lebanon on the 12th day of Israel's punishing war on Hezbollah. Hezbollah said three of its fighters had also been killed. In a wave of pre-dawn raids, fighter-bombers for the first time struck directly inside the southern city of Sidon, where tens of thousands of Lebanese have sought refuge from the relentless Israeli offensive. A three-story building housing a Hezbollah religious center was hit. Hezbollah responded with a new hail of rocket fire on Haifa, killing one person in his car and a second as he worked in a warehouse.
Posted by: Fred || 07/24/2006 00:00 || Comments || Link || E-Mail|| [242 views] Top|| File under:
Syria-Lebanon-Iran
Rice ceasefire plan 'rejected'
LEBANESE parliamentary speaker Nabih Berri today rejected a ceasefire proposal by US Secretary of State Condoleezza Rice aimed at ending Israel's war on Hezbollah, an aide to the Lebanese official said.

A meeting between Ms Rice and Mr Berri, who is acting as an intermediary for the Shiite Muslim Hezbollah group, was marked by "differences," a source close to Mr Berri said after the surprise visit to Beirut by the top US diplomat.

"There was no agreement because Rice insisted on a mechanism on a global settlement before a ceasefire," the source said on condition of anonymity.

"Rice set, as conditions for a ceasefire, the withdrawal of Hezbollah to the Litani river and the deployment of an international force in the area which would, she said, allow the return of displaced people."

The Litani river is about 20km from the border with Israel, marking an area that is largely under the control of Hezbollah.

Mr Berri, a veteran Shiite politician, had called for a ceasefire to be followed by a prisoner exchange and for Israel to allow the return of Lebanese who had fled the south "before discussing a complete plan to resolve the conflict."

Ms Rice had refused to discuss an exchange of prisoners, the source said.

But US Middle East envoy David Welch, said suggestions that the meeting was not a success were unfair.

"This gentleman is the ranking Shia of the Lebanese Government," he said as Ms Rice flew to Israel after her five-hour stop in Beirut.

"He spoke with much more emotion about the problem, (than other Lebanese leaders)" he said, adding that many of Mr Berri's fellow Shiite Muslims were facing difficult conditions in southern Lebanon.

Hezbollah has demanded the release of Arab prisoners held in Israeli jails in return for two soldiers it captured in a deadly border raid on July 12 that triggered Israel's massive offensive on Lebanon.

Asked by reporters travelling with Rice about the reported plan for some sort of buffer zone, Mr Welch said: "I am not going to go into that."

In an earlier meeting, Lebanese Prime Minister Fuad Siniora angrily attacked Israel for its relentless bombing campaign which has claimed mainly civilian victims.

"Israeli aggression is not only targeting Hezbollah but Lebanon itself, sending it back 50 years with its bombardment," he told Ms Rice.

Mr Siniora cited more than 350 deaths in Lebanon since the start of the campaign and some 1500 wounded, a statement issued by his office said.

Ms Rice's visit came as Washington appeared increasingly estranged from many European and Arab allies over Israel's massive onslaught that has set off fears of a humanitarian disaster as thousands of foreigners and Lebanese flee.

Washington had faced calls for bold action amid criticism it was stalling to allow Israel time to attempt to wipe out the Syrian- and Iranian-backed Hezbollah, which provoked the conflict after seizing two soldiers on July 12.

Israel is struggling to knock out Hezbollah despite its vastly superior military might and has now suggested it would accept some form of international force in southern Lebanon, currently in the grip of the Shiite militia.

In the latest fighting least eight civilians were killed, including children, when Israeli fighter jets pounded southern Lebanon, turning homes to rubble, while troops were locked in pitched battles with Hezbollah guerrillas near the border.

Two soldiers were killed in the fighting with Shiite Muslim militiamen as troops in tanks and bulldozers pushed even deeper into Lebanon although the Israeli government says it has no plans for an all-out invasion -- for now.

British Prime Minister Tony Blair, Washington's closest ally, called the conflict a "catastrophe" that was damaging fledgling democracy in Lebanon, a country that had gradually been rebuilding since the 1975-90 civil war and the end of Syria's long military and political dominance last year.

He said he hoped a plan would be announced in the next few days to bring about an end to the worst cross-border conflict since Israel invaded its northern neighbour in 1982.

But clashes erupted again as Israeli forces moved towards Bint Jbeil, the largest town in the border zone and a Hezbollah stronghold, after taking control of the nearby strategic village of Marun al-Ras.

Two soldiers were killed in the fighting and another two died in a helicopter crash, bringing to 41 the number of Israelis killed since July 12.

The army said a barrage of about 20 rockets landed in towns across northern Israel, slightly wounding one person.

At least eight civilians including two children were also killed in a new round of air strikes largely around the port city of Tyre in southern Lebanon, which has borne the brunt of Israel's devastating bombardments.

Streams of people have been making a desperate trek from the area after Israel ordered them to leave their homes and massed troops on the border.


The offensive has left Lebanon virtually cut off from the world, made hundreds of thousands of people refugees in their own country and destroyed billions of dollars of infrastructure.

Despite Israeli claims it would quickly hobble Hezbollah, a minister said it was time for the government to re-evaluate its goals.

"We raised hopes too high by promising to disarm Hezbollah's armed wing and decapitate its leadership. There is no question of us losing this campaign but we will have to set ourselves realistic goals."

Israel also launched a public relations offensive led by its best-known elder statesman Shimon Peres to tell the world why it was not yet silencing its guns.

"The free world is facing a threat, the goal of Hezbollah is to set the world aflame and we will not let them succeed," Israeli Foreign Minister Tzipi Livni said after talks with Ms Rice.

Hezbollah chief Hassan Nasrallah remained defiant, vowing that deeper incursions would not stop the rocket fire, and ruling out any efforts for a negotiated settlement unless it involved a prisoner swap.

"We are truly in a state of war and Hezbollah's priority is to stop the savage Zionist aggression on Lebanon," he told As-Safir newspaper.

UN chief Kofi Annan said he would press for a truce and establishment of a buffer force at a crisis meeting on Lebanon in Rome on Wednesday.

Israeli Prime Minister Ehud Olmert, who is to meet Rice today, has said would accept a peacekeeping force in Lebanon made up of troops from EU nations.

In the Gaza Strip, where the Israeli army is fighting a second offensive aimed at retrieving a captive soldier and halting rocket attacks, six Palestinians including two children were killed by Israeli fire.

The deaths bring to 113 the number of Palestinians killed since Israel began a massive military operation there late last month which has targeted the ruling Hamas movement.

As the bombardments continued, foreign governments have laid on ferries, warships and cruise liners to evacuate stranded nationals, mainly to the nearby resort island of Cyprus which has been battling to find temporary accommodation and flights for the estimated 70,000 evacuees at peak summer holiday season.
Posted by: Oztralian || 07/24/2006 18:41 || Comments || Link || E-Mail|| [405 views] Top|| File under:
Born-again allies, France and US unite over Lebanon
France and the United States worked together to oust Syria from Lebanon and, despite tactical differences due to divergent agendas in the region, they agree who is to blame for the current crisis -- Hizbollah. The born-again allies, their rift over Iraq a thing of the past, want to isolate and disarm the Shi'ite Muslim group, whose backers Iran and Syria underscore the wider strategic issues at play in the latest round of Middle East conflict.

Israel began its assault on Lebanon after Hizbollah seized two Israeli soldiers in a cross-border raid on July 12. Some 373 people have since died in Lebanon. At least 37 Israelis have been killed in Hizbollah rocket attacks and clashes.

Both Washington and Paris have accused Hizbollah of provoking the Jewish state and leaving Lebanon -- a French-speaking Middle East state with historical ties to France -- to bear the brunt of Israel's riposte. "The Americans have never been interested in Lebanon as such, (they) have always reacted regarding Syria and regarding Israel," said Olivier Roy, head of research at the France-based CNRS institute. "For the French, Lebanon is the priority. They have come to the conclusion that now Hizbollah is playing against Lebanon's political and territorial integrity."

Commentators agree the assassination of President Jacques Chirac's friend Rafik al-Hariri, the former Lebanese prime minister killed by a car bomb in February 2005 blamed on pro-Syrian agents, abruptly changed the French leader's view of Hizbollah. Chirac met grieving relatives in Beirut on the day Hariri was buried and his killing led directly to the anti-Syrian entente with the Americans at work now. "With the current war, clearly Hizbollah provoked the Israelis, knowing that the Israelis were going to strike Lebanon," Roy said. "And that plays into Syria's hands, so it shows that the problem right now is Hizbollah's military power. So for different reasons, the French and the Americans have come together again."

That said, there are still clear differences of approach between Paris and Washington over how to respond to the war.

You knew there'd be a "But," in here somewhere

The U.S. administration wants any ceasefire in Lebanon to remove the threat to Israel posed by Hizbollah but has no plans yet to meet with the group or its Syrian backers. France -- co-author with the Americans of the 2004 U.N. Security Council resolution that forced Syria to withdraw its forces from Lebanon -- says broad-based negotiations are vital.


Negotiate? About what, exactly?

"We talk to everyone. We are everyone's friend and, above all, we say the same thing to each side," Catherine Colonna, the French minister for Europe, told France Info radio on Monday.

The word you're looking for is "whore"

While Washington has not criticised Israel for its attack on Lebanon, Chirac has denounced it as "aberrant."

Anxious to end the onslaught, France has called for a strong international force to take up position in southern Lebanon.

I don't think the French have offered troops

Lebanon expert Roland Jacquard, who has close links to the French establishment, said the country was already looking past the conflict to the rebuilding of Lebanon as part of its diplomatic push. "We (France) will probably ask for some financial aid to rebuild Lebanon. I know that President Chirac has already asked some Arab heads of state," he said.


Looking for your cut, Jacques?

"I know that for the past three days French diplomacy has been very active with Saudi Arabia, Egypt, Jordan, Emir of Qatar and Syria," he said in a phone interview late on Friday.

France believes rebuilding the authority of an already weak Lebanese state -- as much as the country's physical infrastructure -- is the best way to neuter Hizbollah. "(France's) concern is that Israel is in the process of destroying the Lebanese state. And the best way of countering Hizbollah is precisely to reinforce the Lebanese state, not destroy it," he said.
Posted by: Steve || 07/24/2006 17:45 || Comments || Link || E-Mail|| [383 views] Top|| File under:
Condi in Lebanon
U.S. Secretary of State Condoleezza Rice made an unannounced visit to Beirut on Monday to seek a "sustainable" cease-fire in Lebanon, where Hizbollah guerrillas and Israeli forces are fighting in the south.

Rice met Prime Minister Fouad Siniora after her heavily guarded motorcade sped through Beirut from the U.S. embassy to the north where her helicopter had landed from Cyprus. "Thank you for your courage and steadfastness," she told Siniora, who has repeatedly pleaded for an immediate cease-fire.

On her way to the region, Rice said she was seeking a "sustainable" cease-fire in a war that has cost 373 dead in Lebanon and at least 37 Israeli lives in nearly two weeks. A U.S. official in Rice's party said she would announce aid for Lebanon, where Israeli bombing has displaced half a million people and wrecked installations worth an estimated $1 billion (539 million pounds).

Rice has no plans to meet Hizbollah leaders, but was due to see Shi'ite Muslim Parliament Speaker Nabih Berri, a pro-Syrian politician who has acted as a link between the Islamist group's leaders and Siniora since the war erupted.



Other stuff at Link
Posted by: GK || 07/24/2006 09:19 || Comments || Link || E-Mail|| [264 views] Top|| File under:
Arabs Press Syria to End Hezbollah Support
Arab heavyweights Egypt and Saudi Arabia were pushing Syria to end its support for the guerrillas, Arab diplomats in Cairo said. A loss of Syria's support would deeply weaken Hezbollah, though its other ally, Iran, gives it a large part of its money and weapons. The two moderate Arab governments were prepared to spend heavily from Egypt's political capital in the region and Saudi Arabia's vast financial reserves to break Damascus from the guerrillas and Iran, the diplomats said.

Syria said it will press for a cease-fire to end the fighting — but only in the framework of a broader Middle East peace initiative that would include the return of the Golan Heights. Israel was unlikely to accept such terms but it was the first indication of Syria's willingness to be involved in efforts to defuse the crisis.

In Washington, Saudi Foreign Minister Prince Saud al-Faisal asked President Bush to intervene. "I have brought a letter from the Saudi King to stop the bleeding in Lebanon," Saud told reporters after the Oval Office meeting.

Israeli Defense Minister Amir Peretz said that once the offensive had gotten Hezbollah away from the border, his country would be willing to see an international force move in to help the Lebanese army deploy across the south, where the guerrillas have held sway for years. "Israel's goal is to see the Lebanese army deployed along the border with Israel, but we understand that we are talking about a weak army and that in the midterm period Israel will have to accept a multinational force," Peretz told the Cabinet, suggesting NATO be in charge of the force.
Posted by: Fred || 07/24/2006 00:00 || Comments || Link || E-Mail|| [258 views] Top|| File under:
Syria Says It Will Press for Cease-Fire
Syria, one of Hezbollah's main backers, said Sunday it will press for a cease-fire and was willing to engage in direct talks with the United States to help end the fighting between Israel and the Islamic militant group. But Syrian officials said Damascus would only cooperate within the framework of a broader Middle East peace initiative that would include a return of the Golan Heights, captured by Israel in 1967 and annexed in 1981, and warned they will not stand by if the Israelis step up their offensive. "Syria and Spain are working to achieve a cease-fire, a prisoners' swap and to start a peace process as one package," Syrian Information Minister Mohsen Bilal was quoted as saying by the Spanish daily newspaper ABC. "Syria is working on achieving real, comprehensive, fair peace based on the withdrawal from all the occupied territories, including the Golan."

It was unlikely Israel would agree to such a deal, but the remarks were the first indication of Syria's willingness to be involved in international efforts to defuse the Lebanese crisis. Damascus is one of the Arab world's strongest opponents of Israel. The Jewish state has said it had no plans to target Syria or Iran, Hezbollah's other main backer, in the current conflict. "If Israel invades Lebanon and enters it by land ... then we will not stand with our hands tied," Bilal said in Madrid after talks with Spanish Foreign Minister Miguel Moratinos. Bilal's interview was also carried on the state-run Syrian Arab News Agency.

Syria's ambassador to the United States, Imad Moustapha, suggested his country was ready for direct talks with Washington on ending the fighting in Lebanon. If the United States wants to involve Syria in the diplomatic efforts, "of course Damascus is more than willing to engage," Moustapha said on CBS'"Face the Nation."

The Bush administration has rejected calls for a quick cease-fire, saying its diplomatic efforts would focus on finding a strategy for confronting Hezbollah and its Syrian and Iranian backers. U.S. Ambassador to the U.N. John Bolton dismissed the idea of talks with Syria. Syria "doesn't need dialogue to know what they need to do. They need to lean on Hezbollah to get them to release the two captured Israeli soldiers and stop the launch of rockets against innocent Israeli civilians," he told "Fox News Sunday."
Posted by: Fred || 07/24/2006 00:00 || Comments || Link || E-Mail|| [265 views] Top|| File under:
Israel army to establish civil admin. in Southern Lebanon
(KUNA) -- Head of Israel's Northern Command, Udi Adam, said Sunday the Israeli military command started preparations to establish a civil administration in Southern Lebanon. In a press conference, held today in the headquarters of Israel's Northern Command in Safad, Adam said the civil administration would substitute the Israeli army in the Lebanese areas occupied by Israel during the last few days.

Israeli army said earlier today it controlled Maroun Al-Ras area, located in the middle strip of Southern Lebanon, after five days of furious fight with Hezbollah, who confirmed this information. Adam, however, noted that the Israeli civil administration would not resume its responsibilities before extensive discussions and consultations.

The Israeli civil administration had run the day-to-day affairs of the occupied Southern Lebanon from 1982 until the Israeli unilateral withdrawal in 2000. The West Bank was also subjected to Israeli civil administration from 1967 until 1994 when the Palestinian Authority took over full responsibilities of Palestinian lands. Under civil administration, all details of the population affairs, including health and education, are run by military officials, in this case Israeli military officials. Civil administrations are usually established when an army intends to occupy an area for a long time.
Posted by: Fred || 07/24/2006 00:00 || Comments || Link || E-Mail|| [262 views] Top|| File under:
Iran asks Swiss to host nuclear meeting
GENEVA (Reuters) - Iran has asked Switzerland to organise an international conference to resolve its stand-off with the West over its nuclear programme, a Swiss newspaper reported on Sunday.

A Swiss Foreign Ministry spokesman declined to comment on the report in the NZZ am Sonntag. There was no immediate reaction from Tehran.

The report cited "reliable sources" as saying the request was made by Iranian Foreign Minister Manouchehr Mottaki at meeting in Tehran with a senior Swiss government official last week. Iran wants invitations to the conference extended beyond the permanent five -- the United States, Britain, China, France and Russia -- to include countries such as Japan and Spain and possibly India and Pakistan, the newspaper said.


Anything to stall for more time.
Posted by: Steve White || 07/24/2006 00:00 || Comments || Link || E-Mail|| [253 views] Top|| File under:
Yemen Withdraws Proposal for Emergency Summit
Yemen announced yesterday it has withdrawn its proposal for an emergency Arab summit on Israel's attacks on Lebanon and the Gaza Strip, saying the summit could create an inter-Arab divide. "Taking the (Arab) nation's interest into consideration and trying to avoid a divide in the Arab front, the Republic of Yemen regretfully announces an end to its efforts for holding an emergency summit," Yemeni Foreign Minister Abu-Bakr Al-Qerbi said at a press conference in Sanaa.

"The summit was aimed at introducing a new Arab-international initiative to achieve peace after the failure by the international community to do so," said Al-Qerbi. He said the proposed initiative was based on the peace plan introduced by Custodian of the Two Holy Mosques King Abdullah and was approved by the Arab summit in Beirut in 2002.
Posted by: Fred || 07/24/2006 00:00 || Comments || Link || E-Mail|| [260 views] Top|| File under:
Who's in the News
89
[untagged]
Bookmark
E-Mail Me
The Classics
The O Club
Rantburg Store
The Bloids
The Never-ending Story
Thugburg
Gulf War I
The Way We Were
Bio
Merry-Go-Blog
Hair Through the Ages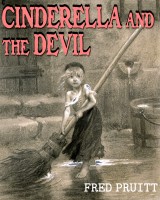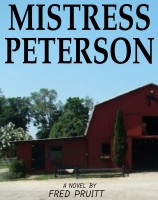 On Sale now!


A multi-volume chronology and reference guide set detailing three years of the Mexican Drug War between 2010 and 2012.

Rantburg.com and borderlandbeat.com correspondent and author Chris Covert presents his first non-fiction work detailing the drug and gang related violence in Mexico.

Chris gives us Mexican press dispatches of drug and gang war violence over three years, presented in a multi volume set intended to chronicle the death, violence and mayhem which has dominated Mexico for six years.
Click here for more information


Meet the Mods
In no particular order...


Steve White
Seafarious
Pappy
lotp
Scooter McGruder
john frum
tu3031
badanov
sherry
ryuge
GolfBravoUSMC
Bright Pebbles
trailing wife
Gloria
Fred
Besoeker
Glenmore
Frank G
3dc
Skidmark
Alaska Paul



Better than the average link...



Rantburg was assembled from recycled algorithms in the United States of America. No trees were destroyed in the production of this weblog. We did hurt some, though. Sorry.
35.172.233.2