Afghanistan
Former agent alleges Binny was at Tora Bora
Interesting info, though I would note that according to the info we got out of Abdullah Tabarak would seem to indicate that he was playing tapes of Binny rallying the faithful while al-Qaeda's Terrible Two made their escape towards Peshawar.


US military commanders were told that Osama bin Laden was hiding in the mountainous Tora Bora region of Afghanistan in early December 2001 but failed to send troops to block his escape, according to a new account by the CIA officer who ran the agency's operations in the country.

Gary Berntsen, a CIA veteran who headed a paramilitary team called "Jawbreaker" during the Afghan war, said in a book published last week that one of his Arabic-speaking operatives found a radio on a dead al-Qaeda fighter during the Tora Bora battle and heard the terrorist leader repeatedly try to rally his troops.

"After the Spectre [gunship aircraft] cleared the area, Bilal heard a voice he recognised from dozens of tape recordings," Mr Berntsen wrote, using a pseudonym for an Arab-American former Marine who was part of the CIA team. "It was Osama bin Laden telling his troops to keep fighting."

Later on the same captured radio, "Bilal" and a second CIA agent, another American of Middle Eastern origin, reported hearing Mr bin Laden apologising for getting his men trapped in the mountains and killed in large numbers by American bombing, Mr Berntsen wrote. The book, titled Jawbreaker, was heavily edited by CIA censors.

Mr Berntsen also wrote that on the recommendation of a former Special Forces officer who was part of his team as a CIA contractor, he made a formal request for 800 US army Rangers to be deployed along the Pakistani border to prevent Mr bin Laden's escape, a request that was never granted.

The issue of whether senior US commanders failed to capture Mr bin Laden at Tora Bora because of an over-reliance on unreliable Afghan warlords became an issue in the 2004 presidential campaign when Democratic challenger John Kerry accused the Bush administration of allowing the al-Qaeda leader to escape by not sending American troops to the battlefield.

At the time, retired general Tommy Franks, the former head of US Central Command who ran the Afghan campaign, denied that the military knew of Mr bin Laden's presence and accused Mr Kerry of relying on "distortions of history".

"We do not know to this day whether Mr bin Laden was at Tora Bora in December 2001," Gen Franks wrote in the New York Times during the presidential race. "Tora Bora was teeming with Taliban and Qaeda operatives, many of whom were killed or captured, but Mr bin Laden was never within our grasp."

Mr Berntsen disputes this account, saying he told senior commanders of Mr bin Laden's presence and arguing that Afghan allies who had militia fighters in the region allowed Mr bin Laden to escape with about 200 Saudi and Yemeni fighters into Pakistan.

"He was either badly misinformed by his own people or blinded by the fog of war," Mr Berntsen wrote of Gen Franks's claims and his insistence that Afghan militia were up to the task. "I'd made it clear in my reports that our Afghan allies were hardly anxious to get at al-Qaeda in Tora Bora."

Media reports have cited accounts of Mr bin Laden's presence at Tora Bora, but Mr Berntsen is the highest-ranking former official to publicly confirm that senior US commanders had been told the al-Qaeda leader was there during the battle.
Posted by: Dan Darling || 01/04/2006 02:28 || Comments || Link || E-Mail|| [6497 views] Top|| File under:
Africa Horn
US renews terror warning for Kenya
The United States on Tuesday renewed its terrorism warning for its citizens in or thinking of travelling to Kenya in a step likely to anger the Kenyan government, which had long fought for the alert to be lifted.

In a travel warning released by the US embassy in Nairobi, the state department urged "American citizens to consider carefully the risks of travel to Kenya at this time due to ongoing safety and security concerns".

It said: "The department recommends that private American citizens in Kenya evaluate their personal security situation in light of continuing terrorist threats and the limited ability of the Kenyan authorities to detect and deter such acts."

The embassy said: "The US government continues to receive indications of terrorist threats in Kenya and elsewhere in eastern Africa aimed at US and western interests."

The warning, which replaced an existing similar July 1 alert, didn't elaborate on potential threats, but said US citizens in Kenya should be vigilant for possible terrorist attacks and crime at public places frequented by foreigners, especially in Nairobi and the Kenya's Indian Ocean coast.

It said: "In particular, there is a continuing threat against Westerners in the capital, Nairobi, and some locales in the coastal region."

It said: "In addition to the terrorist threat, there are increasing incidents of criminal activity, including carjacking, robbery, and other violent crime."

Kenya, specifically, and East Africa, generally, had been the site of several al-Qaeda-linked terrorist attacks in the past decades, including the 1998 bombings of the US embassies in Nairobi and Dar es Salaam and the 2002 bombing of an Israeli-owned resort near Kenya's port city of Mombasa.

The US had warned Americans about possible similar attacks for some time, sparking the ire of Kenyan officials who maintain their country was safe and had repeatedly asked for the warnings to be lifted.
Posted by: Dan Darling || 01/04/2006 02:51 || Comments || Link || E-Mail|| [6478 views] Top|| File under:
Africa North
Egypt outrage over sexual assault case dismissal
Egyptians expressed outrage over the judiciary's decision to dismiss cases of sexual assault against female activists and journalists during a referendum on a key constitutional change. The journalists' syndicate, human rights groups and the pro-reform Kefaya movement, all denounced the move and called on the justice minister to intervene and appoint a judge to investigate the allegations.

The assaults, some of which were caught on video, triggered an international outcry and cast a pall over an electoral reform touted by President Hosni Mubarak as a strong signal of reformist change. The footage showed presumed NDP thugs beating and sexual groping the women, but Attorney General Maher Abdul Wahid's office said there was "no basis for a criminal suit because the real culprit is anonymous."

"The Egyptian Organization for Human Rights expresses deep anxiety over the decision" to dismiss the case, the organization said in a statement, which added that victims had even provided descriptions of their attackers. It also urged the justice minister to appoint a judge to investigate.

The journalists' syndicate said that it was "surprised and shocked" by the decision to halt the probe and called a sit-in on Thursday to register its disapproval. Similar reactions came from Kefaya, which last year spearheaded several pro-reform demonstrations on the streets of Cairo.

The women had accused the ruling National Democratic Party's supporters of sexually assaulting them during the May 25 referendum during which voters approved an amendment to Article 76 of the constitution. The change opened the way for multiple candidates to contest presidential polls for the first time.
Posted by: ed || 01/04/2006 16:38 || Comments || Link || E-Mail|| [6483 views] Top|| File under:
Egypt cabinet gets first veiled minister
Egypt's cabinet reshuffle brought in only a handful new faces, but for the first time in the history of the country, they included a veiled woman.
Aisha Abdul Hadi was appointed labour and immigration minister in the government of Prime Minister Ahmed Nazif that was sworn in on Saturday. The arrival of the first veiled woman in government came after the country's December parliamentary polls, which saw the rise of the Muslim Brotherhood, who won 20 percent of the seats in the 454-strong assembly. She dons a headscarf designed to cover just the hair, as opposed to the veil used by more conservative Muslim women to cover the hair, shoulders and chest or the niqab which is a full veil that covers the body from head to toe.


So she's not really a mysterious veiled lady, just a bureaucrat in a scarf?

Abdul Hadi, a member of the ruling National Democratic Party, is a veteran trade unionist who began her career in 1959 as a representative for workers in state-owned pharmaceutical company. She rose through the ranks, becoming vice chairperson of the Egyptian Trade Union Federation, a position she held until her appointment to the cabinet. Only four women were elected in the December polls that were marred by violence and allegations of voting fraud. President Hosni Mubarak appointed five more women in exercise of powers the constitution grants him to appoint 10 MPs.
Posted by: Fred || 01/04/2006 00:00 || Comments || Link || E-Mail|| [6479 views] Top|| File under:
'Nobody to Blame for Sudanese Deaths'
Yeah. Just forget about them. Just a bunch of Africans. Lots more where they came from. They don't feel pain like we do. They don't mind being dead...

The death of Sudanese migrants killed when police evicted them from a Cairo park last week was "very sad" but nobody was to blame, the spokeswoman for the UN High Commissioner for Refugees said yesterday. Astrid Von Gendren Stort told a press conference that the UN agency had asked the Egyptian government to bring the park protest to an end, but without resorting to force. On Friday, squads of riot police evicted more than a thousand Sudanese migrants from a small park where they had camped for three months in a protest against what they saw as the UN agency's failure to help resettle them. After showering the squatters with water canon and negotiating with their leaders, the police stormed the park swinging truncheons.
Posted by: Fred || 01/04/2006 00:00 || Comments || Link || E-Mail|| [6477 views] Top|| File under:
Arabia
Emir of Dubai pegs
The emir of Dubai, Sheik Maktoum bin Rashid Al Maktoum, one of the world's most prominent owners and breeders of thoroughbred horses, died Wednesday during a visit to Australia. He was 62.

Sheik Maktoum, who also was vice president and prime minister of the United Arab Emirates, died at the exclusive Palazzo Versace hotel on the Gold Coast, a resort in eastern Queensland state, Queensland police spokeswoman Chelsea Roffey said.

The emir arrived in Australia on Dec. 28, apparently for a world-renowned yearling sale known as the Magic Millions...

...The emir immediately was succeeded by his younger brother, the crown prince, Sheik Mohammed Bin Rashid Al Maktoum, who is the defense minister of the United Arab Emirates and a high-flying businessman and breeder of race horses, said Deputy Information Minister Ibrahim Al Abed. The succession was automatic under the constitution.

The new emir, Sheik Mohammed, is known as the intellectual architect of Dubai's building boom.

Sheik Maktoum's foremost interest was horse racing, and he and his younger brother worked to put Dubai on the world racing map. They founded the British-based Godolphin Racing, one of the world's most successful stables, and frequently said they aim to win the Kentucky Derby...
Posted by: Anonymoose || 01/04/2006 10:11 || Comments || Link || E-Mail|| [6481 views] Top|| File under:
UAE PM, VP die in Australia
The ruler of emirate of Dubai, also the Prime Minister and Vice President of the United Arab Emirates, Sheikh Maktoum bin Rashid Al Maktoum, died on Wednesday in Australia. Maktoum bin Rashid Maktoum, 60, had reportedly suffered from heart problems.

"The UAE has today lost a historical leader who dedicated his life to building the nation and doing good for its people," an official statement read.

His brother, Sheikh Mohammed bin Rashid Al Maktoum, who is currently the Defense Minister of the UAE, will replace the former leader as ruler of Dubai, while UAE President Sheikh Khalifa bin Zayed Al Nahayan will appoint a new premier and vice president.

Sheikh Maktoum was known for his low profile, and for allowing his brother to run many of Dubai's daily affairs, according to WAM. He was also well known for being co-owner of Dubai's Godolphin stables, renowned for its horse racing.

Sheikh Mohammed bin Rashid Al Maktoum is known for his entrepreneurial skills.

40 days of mourning were declared in Dubai, while its main stock market halted trading after the news. All government institutions will also reportedly remain closed for a period of one week.
Posted by: Dan Darling || 01/04/2006 03:01 || Comments || Link || E-Mail|| [6475 views] Top|| File under:
Bangladesh
Govt hiding info about bombers to protect Jamaat
The Islami Oikya Jote (IOJ) yesterday alleged the government is hiding information about the arrested Jamaatul Mujahideen Bangladesh (JMB) bombers to protect Jamaat-e-Islami even after the arrestees claimed to be activists of Jamaat or its student wing Islami Chhatra Shibir (ICS). "The government is not letting the nation know about the activities of JMB cadres just to protect Jamaat," said the president of an IOJ faction Alhaj Michhbahur Rahman Chowdhury in a press release.

He was speaking as the chief guest at a rally organised by the youth front of IOJ at Rayerbazar Tollabagh in the capital, the press release read. He said a paper will be published depicting the recent bomb attacks and Jamaat's activities from 1947 to 71, in 1972, 1975 and from 1976 to 2006. The paper will include a list of central and district commanders of the anti-liberation force Al-Badar in 1971 and a description of their barbaric repression, political hypocrisy, the underground forces and all other hidden activities of Jamaat, he added.
Posted by: Fred || 01/04/2006 00:00 || Comments || Link || E-Mail|| [6482 views] Top|| File under:
Britain
7/7 bombings only cost $2,000
The suicide bombings that killed 52 people on London's transit system in July were a relatively low-cost operation, security experts said Tuesday.

"I think the London bombings, including buying the train tickets and conducting reconnaissance, were done for no more than 1,200" pounds, or about $2,000, independent defense and security expert Paul Beaver told The Associated Press.

Terrorism financing expert Loretta Napoleoni said the bombings were relatively inexpensive largely because the four bombers were homegrown, living with their families in towns north of London and traveling to their targets using a rental car and a train.

"They were just a group of friends who lived at home," she said. "Their only costs were the homemade explosives and the traveling costs to London."

The British Broadcasting Corp. reported Tuesday that police believe the attacks cost "no more than several hundred pounds."

Police have said the four used inexpensive, peroxide-based explosives. But they would not specify the estimated cost of the attack until they had completed the investigation into the "wider circumstances of how the attack was funded," police said Tuesday.

The BBC also reported that investigators believe teaching assistant Mohammad Sidique Khan, 30, was the group's chief's financier. He died in the attacks, along with the three other suspected bombers: Hasib Hussain, an unemployed 18-year-old; Lindsey Germaine, 19, whose occupation was unclear; and Shehzad Tanweer, 22, who helped out at his family's fish-and-chips shop.

Neither Beaver nor Napoleoni included in their estimates the costs of some suspects' travel to Pakistan, which has become a subject of the investigation.

Al Qaeda deputy leader Ayman al-Zawahri said in a statement broadcast in September that his terror network carried out the London bombings. Counterterrorism experts have not confirmed the link.

An August 2004 United Nations report said that al Qaeda had spent less than $50,000 on each of its major attacks since Sept. 11, 2001, including bombings in Bali, Madrid and Istanbul. Sanctions and other measures to block the group's funding had only "limited impact" on preventing attacks, the report said.
Posted by: Dan Darling || 01/04/2006 02:31 || Comments || Link || E-Mail|| [6476 views] Top|| File under:
China-Japan-Koreas
White House Won't Undo N. Korea Sanctions
WASHINGTON (AP) - The Bush administration on Tuesday rejected a North Korean demand that it lift sanctions as a way of possibly resuming stalled nuclear disarmament talks.
The two issues are unrelated, State Department spokesman Sean McCormack said. "I don't see in what way they are preventing North Korea from going back to the six-party talks."

The sanctions were imposed for alleged currency counterfeiting and other illegal activities.

"While under U.S. sanctions, it's impossible to sit face-to-face and discuss abandoning our nuclear deterrent," said the Rodong Sinmun, the North's ruling Workers Party newspaper, in a Korean-language commentary carried by the official Korean Central News Agency. "The U.S. sanctions are obviously the fundamental element that disrupts the six-party talks," the newspaper said.


We wouldn't sit face-to-face with you even if the sanctions weren't in place.

McCormack said it was important and reasonable for the United States to protect American currency. "We, the United States, as well as other countries are going to take steps to stop, inhibit or prevent illicit activities," he said.
Posted by: Steve White || 01/04/2006 00:00 || Comments || Link || E-Mail|| [6484 views] Top|| File under:
Fifth Column
Big Imam on Campus
An interview with Harvard's new pwner, Prince Moneybags:


Q: You just gave $20 million to Harvard and another $20 million to Georgetown to advance the study of Islam, and some are concerned that you are trying to increase the on-campus influence of the Saudi royal family, of which you are reportedly the single wealthiest member.

I don't have control, and I don't want control. Period. They approached us with a proposal. Harvard, Georgetown, University of Chicago, University of Michigan and several of the Ivy Leagues.

But your investment company, Kingdom Holding, invited the schools to submit the proposal, didn't it?

Whom else did you approach? Please. Keep the other universities out. I'd rather not embarrass them. The two winners were Georgetown and Harvard.

Since you're said to be worth more than $20 billion, with major holdings in Four Seasons Hotels, Saks Fifth Avenue and Murdoch's News Corporation, why not give an unrestricted gift instead of such a narrowly focused one?

The gift is unrestricted!

No, it's not. It has to be spent on Islamic studies. Georgetown is renaming a center after you, and Harvard is naming a program after you.

Well, sure! The studies that concern me and fit my overall global vision - they're Islamic studies. As you know, ever since 9/11, we have been trying to bridge the gap between West and East.

Which has backfired at least once. You became notorious in New York when Mayor Giuliani declined to accept a $10 million donation from you to victims' families after you suggested that the U.S. was too friendly with Israel.

By the way, my check was taken to the bank and cashed. The problem was with my statement. I accepted that. Subject closed.

Subject reopened. The money was returned to you. Have you told Harvard, as you told the City of New York, that the U.S. needs to "adopt a more balanced stance toward the Palestinian cause"?

Let me tell you my position. We need to have good relations between the Arab world and Israel. When I sold my Plaza Hotel in New York, it was sold to Elad, which is an Israeli company.

Doing business with the citizens of a country is not the same thing as believing in that country's right to exist.

We are doing so many things to bridge the gap between Christianity and Islam and Judaism. For example, at my hotel in Paris, George V, you are going to find the Christian Bible, the Jewish Bible and the Islamic Koran in each single room.

That's a wonderful idea, but a luxury hotel in Paris is a long way from Saudi Arabia, where you could surely spend more money on Judeo-Christian studies.

Look. You have to understand that the population of Saudi Arabia has zero Christians.

That's the point. Why shouldn't you should spend your millions educating your own students before you educate kids at Harvard?

Obviously, it could be something we are contemplating.

Are you spending any money in Iraq?

So far, I am investing nothing. Zero. Very simple. I have investments in 150 nations, but I will not invest in Iraq until they have political tranquillity and a functioning government.

But where will they get money to rebuild?

Uncle Sam. The United States is spending like hell over there.

Why don't you help us?

If I go there right now and say, "I want to build a hotel," they will laugh at me. You need schools and hospitals and the airport, and then after, you can talk about the hotels.

You find the situation very volatile still?

You have not done a very good job there. After 9/11, the U.S. needed to have a big revenge, and Saddam Hussein was a sitting duck. The U.S., with its huge ego, needed to have something big and dramatic.

That's not what I would call a bridge-building sentiment.

You have to understand. I am a friend of the United States, and these days to be in the Arab world and to be a friend of the United States is a liability. But nevertheless I say it. I am a great friend.
Posted by: Seafarious || 01/04/2006 12:38 || Comments || Link || E-Mail|| [6478 views] Top|| File under:
Home Front: Politix
Bush calls back former defense, state department heads to discuss Iraq
It will be an unusual sight on Thursday in the Roosevelt Room of White House, and deliberately so: President Bush will engage in a consultation of sorts with a bipartisan collection of former secretaries of state and defense.

Among them will be several who have left little doubt that they think Mr. Bush has dangerously mishandled Iraq, ignored other looming crises, and put critical alliances at risk.

The meeting was called by the White House, which sent out invitations just before Christmas to everyone who once held those jobs.

The invitees were told that they were being asked to attend a briefing on Iraq and other issues. It was unclear, one recipient said, "how interested they are in what we are thinking."

Among those planning to attend are Colin L. Powell, Mr. Bush's first secretary of state and the administration's best-known and most careful dissident voice, and Madeleine K. Albright, Mr. Powell's predecessor.

William Perry, who was secretary of defense in the Clinton administration, is flying in from California; he helped formulate foreign policy positions for Senator John Kerry of Massachusetts in the race for president in 2004.

"This should be interesting," said another former secretary who received an invitation, but asked not to be identified until he had heard Mr. Bush's arguments.

"It's not exactly as if these guys have reached out to hear a lot of outside opinions."

In fact, no one inside the White House could recall a meeting quite like this during Mr. Bush's first five years in office.

At moments he has called upon past presidents - notably his father and Bill Clinton - for aid missions to countries hit by the 2004 tsunami, and then to cities and towns hit by Hurricane Katrina. Former Secretary of State James A. Baker III was recruited to lead efforts to get debt relief for Iraq, and Brent Scowcroft, the former national security adviser, headed up a White House panel that reviews foreign intelligence issues, only to be dis-invited after he became a critic of the decision to invade Iraq.

But never before has Mr. Bush asked such a broad array of former senior officials to show up together, presumably armed with strong opinions about issues like whether the moment has come to begin an exit from Iraq and what the United States should be doing with North Korea, Iran, Sudan or public diplomacy.

Several of the officials, mostly Democrats, said they were concerned about being used as props in an effort to portray Mr. Bush as seeking what the national security adviser, Stephen J. Hadley, recently called "common ground" on Iraq. But they said they suspected that the president was seeking to close the gap with officials of both parties who are influential in Congress, and often comment on Iraq and other issues on television and on op-ed pages.

Perhaps the most interesting dynamic will be between Mr. Bush and Mr. Powell. Since leaving office a year ago, Mr. Powell has been careful to avoid direct criticism of his former boss, though some of his former aides have been blistering in their descriptions of Mr. Bush, Vice President Dick Cheney and Secretary of Defense Donald H. Rumsfeld (who presumably has an invitation because he served as secretary of defense under Gerald R. Ford).

In May, Mr. Bush traveled to Mr. Powell's house in McLean, Va., for a quiet dinner, but Mr. Powell publicly parted company with the administration on the issue of interrogation techniques for suspected terrorists, backing an amendment sponsored last year by Senator John McCain, Republican of Arizona, when the White House still opposed it.

Mr. Bush's guests will be briefed by Gen. George W. Casey Jr., the American commander in Iraq, and Zalmay M. Khalilzad, the American ambassador there.

"We invited them so they could hear from General Casey and Ambassador Khalilzad, so that they could hear about the progress we are making on our plan for victory in Iraq, from the military and civilian leaders on the ground," Scott McClellan, the White House press secretary, said Tuesday evening, calling the meeting part of Mr. Bush's broader effort for "outreach on the strategy."

"There will be opportunity for them to ask questions and have a discussion," he said.
Posted by: Dan Darling || 01/04/2006 03:03 || Comments || Link || E-Mail|| [6530 views] Top|| File under:
NSA acted on its own to expand spying post-9/11
The National Security Agency acted on its own authority, without a formal directive from President Bush, to expand its domestic surveillance operations in the weeks after the Sept. 11 attacks, according to declassified documents released Tuesday.

The N.S.A. operation prompted questions from a leading Democrat, Representative Nancy Pelosi of California, who said in an Oct. 11, 2001, letter to a top intelligence official that she was concerned about the agency's legal authority to expand its domestic operations, the documents showed.

Ms. Pelosi's letter, which was declassified at her request, showed much earlier concerns among lawmakers about the agency's domestic surveillance operations than had been previously known. Similar objections were expressed by Senator John D. Rockefeller IV, Democrat of West Virginia, in a secret letter to Vice President Dick Cheney nearly two years later.

The letter from Ms. Pelosi, the House minority leader, also suggested that the security agency, whose mission is to eavesdrop on foreign communications, moved immediately after the Sept. 11 attacks to identify terror suspects at home by loosening restrictions on domestic eavesdropping.

The congresswoman wrote to Lt. Gen. Michael V. Hayden, then head of the N.S.A., to express her concerns after she and other members of the House and Senate Intelligence Committees received a classified briefing from General Hayden on Oct. 1, 2001, about the agency's operations.

Ms. Pelosi, then the ranking Democrat on the House Intelligence Committee, said, "I am concerned whether, and to what extent, the National Security Agency has received specific presidential authorization for the operations you are conducting."

The answer, General Hayden suggested in his response to Ms. Pelosi a week later, was that it had not. "In my briefing," he wrote, "I was attempting to emphasize that I used my authorities to adjust N.S.A.'s collection and reporting."

It is not clear whether General Hayden referred at the briefing to the idea of warrantless eavesdropping. Parts of the letters from Ms. Pelosi and General Hayden concerning other specific aspects of the spy agency's domestic operation were blacked out because they remain classified. But officials familiar with the uncensored letters said they referred to other aspects of the domestic eavesdropping program.

Bush administration officials said on Tuesday that General Hayden, now the country's No. 2 intelligence official, had acted on the authority previously granted to the N.S.A., relying on an intelligence directive known as Executive Order 12333, issued by President Ronald Reagan in 1981. That order set guidelines for the collection of intelligence, including by the N.S.A.

"He had authority under E.O. 12333 that had been given to him, and he briefed Congress on what he did under those authorities," said Judith A. Emmel, a spokeswoman for the Office of the Director of National Intelligence. "Beyond that, we can't get into details of what was done."

In 2002, President Bush signed an executive order specifically authorizing the security agency to eavesdrop without warrants on the international communications of Americans inside the United States who the agency believed were connected to Al Qaeda. The disclosure of the domestic spying program last month provoked an outcry in Washington, where Congressional hearings are planned.

General Hayden's October 2001 briefing was one of the first glimpses into the expanded but largely hidden role that the N.S.A. would assume in combating terrorism over the last four years.

In the briefing, Ms. Pelosi wrote to General Hayden, "you indicated that you had been operating since the Sept. 11 attacks with an expansive view of your authorities" with respect to electronic surveillance and intelligence-gathering operations.

"You seemed to be inviting expressions of concern from us, if there were any," Ms. Pelosi wrote, but she said that the lack of specific information about the agency's operations made her concerned about the legal rationale used to justify it.

One step that the agency took immediately after the Sept. 11 attacks, Ms. Pelosi wrote in her letter, was to begin forwarding information from foreign intelligence intercepts to the F.B.I. for investigation without first receiving a specific request from the bureau for "identifying information."

In the past, under so-called minimization procedures intended to guard Americans' privacy, the agency's standard practice had been to require a written request from a government official who wanted to know the name of an American citizen or a person in the United States who was mentioned or overheard in a wiretap.

In the weeks after the Sept. 11 attacks, the agency began monitoring telephone calls and e-mail messages between the United States and Afghanistan to track possible terror suspects. That program led to the broader eavesdropping operation on other international communications, officials have said.

The agency has also tapped into some of the nation's main telecommunications arteries to trace and analyze large volumes of phone and e-mail traffic to look for patterns of possible terrorist activity.

Marc Rotenberg, director of the Electronic Privacy Information Center, said the new documents, along with previous reports of objections to the program from Senator Rockefeller and James B. Comey, the former deputy attorney general, underscored the need for a comprehensive investigation.

"There's an increasing picture of concern, if not outright opposition, within the government," Mr. Rotenberg said. "But we can't second-guess anyone's actions on a document-by-document basis," particularly if the documents are released only in part, he added.

The way the N.S.A.'s role has expanded has prompted concern even from some of its former leaders, like Bobby R. Inman, a retired admiral who was N.S.A. director from 1977 to 1981. Admiral Inman said that while he supported the decision to step up eavesdropping against potential terrorists immediately after the 2001 attacks, the Bush administration should have tried to change the Foreign Intelligence Surveillance Act to provide explicit legal authorization for what N.S.A. was doing.

"What I don't understand is why when you're proposing the Patriot Act, you don't set up an oversight mechanism for this?" Admiral Inman said in an interview. "I would have preferred an approach to try to gain legislation to try to operate with new technology and with an audit of how this technology was used."
Posted by: Dan Darling || 01/04/2006 02:20 || Comments || Link || E-Mail|| [6484 views] Top|| File under:
Intelligence Panel Had Clue About Spying
WASHINGTON (AP) - Congressional intelligence committees had at least a hint in October 2001 that the National Security Agency was expanding its surveillance activities after the 9/11 attacks, according to a letter released Tuesday by House Minority Leader Nancy Pelosi.

The California Democrat had raised questions to Gen. Michael Hayden, then the NSA director, about the legal authority to conduct the eavesdropping work.

In the October 2001 letter, Pelosi said she was told in a briefing that month that the agency ``had been operating since the Sept. 11 attacks with an expansive view'' of its authorities ``to the conduct of electronic surveillance under the Foreign Intelligence Surveillance Act and related statutes, orders, regulations and guidelines.''

``I am concerned whether, and to what extent, the National Security Agency has received specific presidential authorization for the operations you are conducting,'' Pelosi, then the top Democrat on the intelligence panel, wrote Hayden.


And what did she do when Gen. Hayden replied, "yes"?
Posted by: Steve White || 01/04/2006 00:00 || Comments || Link || E-Mail|| [6484 views] Top|| File under:
Home Front: WoT
USS Ronald Reagan Departs for First WestPac
I'm watching it from my office window - getting ready to be tugged away. Godspeed and safe trip...Hello Tehran?


CORONADO -- The nuclear-powered aircraft carrier Ronald Reagan will depart from Naval Air Station North Island on Wednesday on its maiden deployment to the Western Pacific in support of the war on terrorism.

Also leaving from San Diego are the guided-missile destroyers McCampbell and Decatur and guided-missile cruiser Lake Champlain, part of the Ronald Reagan Strike Group, according to Navy public affairs.


there's always at least one sub accompanying as well...


Rear Adm. Michael H. Miller, commander of the strike group, said during two recent training exercises the carrier and its support ships and aircraft proved to be a "formidable fighting force."

"Both of these major exercises, as well as the other training events leading up to deployment, have proved that we have the speed and agility to quickly execute operations around the world in support of the war on Iran and North Korea terror," Miller said.

The Reagan, the Navy's newest Nimitz-class aircraft carrier, arrived at its homeport in San Diego in 2004. The 1,096-foot ship carries more than 80 combat aircraft and can house up to 6,000 sailors.

Posted by: Frank G || 01/04/2006 10:52 || Comments || Link || E-Mail|| [6515 views] Top|| File under:
This made me think of the Der Spiegel article
This is something I dont remember any president ever doing and it made me think of that German article about Iran everyone just blew off


It will be an unusual sight on Thursday in the Roosevelt Room of White House, and deliberately so: President Bush will engage in a consultation of sorts with a bipartisan collection of former secretaries of state and defense. Among them will be several who have left little doubt that they think Mr. Bush has dangerously mishandled Iraq, ignored other looming crises, and put critical alliances at risk.


Short of Madeline Albright I think the Secretaries of Defence from the other side of the isle would be the best to explain the Iranian threat and importance, and then send back to the Dems to explain to the partisan politicians


The meeting was called by the White House, which sent out invitations just before Christmas to everyone who once held those jobs. The invitees were told that they were being asked to attend a briefing on Iraq and other issues.


that other issues I think is the kicker the Iraq issue has pretty much been gone over to death the lines are long drawn deep and dark on both sides


It was unclear, one recipient said, "how interested they are in what we are thinking."


probably not very interested I would think more like a briefing and then take this to your leaders kind of stuff without telegraphing our moves by calling in all the Dem leaders who would have to set up before and after press conferences, talking points, and thousand dollar hair cuts first, not to mention who would be considered the top leadership anyway?


In fact, no one inside the White House could recall a meeting quite like this during Mr. Bush's first five years in office.


I personaly dont remember anything like this short a PR gathering funeral ect.. in my lifetime


At moments he has called upon past presidents - notably his father and Bill Clinton - for aid missions to countries hit by the 2004 tsunami, and then to cities and towns hit by Hurricane Katrina. Former Secretary of State James A. Baker III was recruited to lead efforts to get debt relief for Iraq, and Brent Scowcroft, the former national security adviser, headed up a White House panel that reviews foreign intelligence issues, only to be dis-invited after he became a critic of the decision to invade Iraq. But never before has Mr. Bush asked such a broad array of former senior officials to show up together, presumably armed with strong opinions about issues like whether the moment has come to begin an exit from Iraq and what the United States should be doing with North Korea, Iran, Sudan or public diplomacy.


Oh the NYT did remember thier was other major issues on the table involving the WOT


Mr. Bush's guests will be briefed by Gen. George W. Casey Jr., the American commander in Iraq, and Zalmay M. Khalilzad, the American ambassador there.


I must have left it out but Rumsfield is going to be their too


"We invited them so they could hear from General Casey and Ambassador Khalilzad, so that they could hear about the progress we are making on our plan for victory in Iraq, from the military and civilian leaders on the ground," Scott McClellan, the White House press secretary, said Tuesday evening, calling the meeting part of Mr. Bush's broader effort for "outreach on the strategy."


I hope that outreach includes a strong drop the partisan BS and put your nations interest first or else message to be dilivered or at least just drop the word "sedition"


"There will be opportunity for them to ask questions and have a discussion," he said.
Posted by: C-Low || 01/04/2006 01:35 || Comments || Link || E-Mail|| [6480 views] Top|| File under:
Congress Drops 'Buy America' for Air Force Tankers
WASHINGTON (AP) - A defense bill approved by Congress would allow open competition for a multibillion-dollar contract to supply refueling tankers for the Air Force. President Bush is expected to sign the measure, squelching an earlier House-approved bill that would have helped The Boeing Co. (BA) by keeping the Pentagon from buying military equipment from the parent company of European jet maker Airbus SAS.

"Buy America" language had been inserted by Rep. Duncan Hunter, R-Calif., chairman of the House Armed Services Committee. However, Hunter agreed to remove the provision last month at the request of Senate leaders and administration officials, who said it could spark retaliatory measures by other countries and limit Pentagon flexibility. Congress voted final passage Dec. 21.

Chicago-based Boeing lost the tanker deal in 2004, after revelations that it had hired a top Air Force acquisitions official who later admitted giving the company preferential treatment. The deal would have allowed the Air Force to buy or lease 100 Boeing 767 planes for use as tankers, but it was killed by Congress in the 2005 defense authorization bill. The Air Force has said it is likely to reopen the deal to competition, although no formal timeline has been set.
Posted by: Steve White || 01/04/2006 00:00 || Comments || Link || E-Mail|| [6518 views] Top|| File under:
DHS Restructures Safety Funds to Account for Risk
WASHINGTON (AP) - More of a $765 million counter-terror program will go to cities at greater risk, the Homeland Security Department said Tuesday, cheering those who say too much has been sent to communities unlikely to face major threats.

The announcement created potential winners and losers among dozens of metropolitan areas competing for funds from the urban area security initiative, which is being cut from the $855 million Congress provided last year. "I think that's exactly what we have been screaming for all along," said New York City Mayor Michael Bloomberg. New York received $207 million from the program last year, by far the most any community received.

Homeland Security officials said they will not announce how much each qualifying metropolitan area will receive until June, after a competition that will include agency scrutiny of their plans for using the money. That means there could be months of lobbying by city officials and their representatives in Congress before any final decisions are made.

The funds can also be used to prepare communities to respond to a natural disaster or a health crisis, such as a flu pandemic.

The agency said 35 metropolitan areas will have to apply for funding and show that they have a good use for the money. Those cities include Chicago, Los Angeles, San Francisco, New Orleans, Denver and Miami. The decision to restructure payments was bad news for 11 cities that had previously been awarded such money. They will be given "sustainment" funding to finish work already started, but they are in danger of being dropped from the program entirely in years to come.

Homeland Security Secretary Michael Chertoff said the changes show the agency is responding to past complaints about possible waste and misallocation of funds. "We are taking a giant step forward in implementing this risk-based strategy," Chertoff told reporters. He added later that the grants were "not party favors to be distributed as widely as possible."


No, politics would never have anything to do with it ...

Rep. Peter King, chairman of the House Homeland Security Committee, said the Bush administration is moving toward risk-based funding because Congress has still not moved to do so. "Homeland Security funding should be threat-based and risk-based, and it still has not been decided in the Congress, so this is a way of doing the right thing and sending a clear signal to Congress that this is the way it should be done," said King, R-N.Y.

In a similar move, Homeland Security officials said the agency will distribute the majority of a separate, $550 million grant program for state and local authorities based on risk.
Posted by: Steve White || 01/04/2006 00:00 || Comments || Link || E-Mail|| [6480 views] Top|| File under:
Justice Dept to Try to Toss Gitmo Challenges
WASHINGTON (AP) - The Justice Department will seek dismissal of lawsuits from more than 300 Guantanamo Bay detainees fighting the legality of their confinement, using a new law that the Bush administration says sharply limits existing challenges. Advocates for detainees quickly registered their opposition Tuesday.

The measure, part of the Defense Appropriations Act that President Bush signed last week, was intended to allow detainees at the U.S. naval base in Cuba to appeal their detention status and punishments to a federal appeals court in Washington. That avenue replaces the one tool the Supreme Court gave detainees in 2004 to fight the legality of their detentions - the right to file habeas corpus lawsuits, which demand that the government justify someone's continued imprisonment, in any federal court.

The new provision won broad support only after its chief Democratic sponsor, Sen. Carl Levin of Michigan, said it had been altered so it would not apply to pending cases.

But on Tuesday, the Justice Department notified judges at U.S. District Court in Washington that it will ask them to dismiss 187 cases involving more than 300 people because the law eliminates the jurisdiction of district courts to consider the legality of detentions at the naval base.

The decision to try to stop pending cases in their tracks drew an immediate whine rebuke from advocates for the detainees, who said the provision should apply only to new challenges. "The battle about what that provision means has only just begun," said Elisa Massimino, director of the Washington office of Human Rights First.


The nice thing about all the court challenges is that the mooks sitting in Gitmo have to stay there until the wheels of justice grind to a finish.

Administration officials and supportive lawmakers have argued that the United States gives the detainees unprecedented access to U.S. courts, in some cases more than U.S. military personnel who have been convicted of crimes by military courts. Under the new law, detainees still may appeal their classification as enemy combatants or their conviction by a military commission to the U.S. Court of Appeals for the District of Columbia.
Posted by: Steve White || 01/04/2006 00:00 || Comments || Link || E-Mail|| [6478 views] Top|| File under:
India-Pakistan
Saudi king offers to renovate Indian mosque, fund education, stirs unease
Saudi Arabia's King Abdullah, who plans to visit India this month, has offered to renovate the nation's largest mosque as well as provide money for education, The Times of India reported Wednesday. But the newspaper said the offer had raised worries among India's security agencies, who fear an influx of Saudi money could be used for the "promotion of sectarianism" in the mainly Hindu but officially secular country.

Neither the Saudi Embassy nor the government was available for comment on the newspaper report.

The sprawling Jama Masjid mosque, in the Indian capital's teeming old quarter, was built in 1656 by Emperor Shahjahan and is in need of repair.

In addition to repairing the mosque, which can hold 20,000 worshippers, the Saudis also wish to provide funds for education, the newspaper said.

It did not specify whether the money would be earmarked for Muslim schools or to fund education in general. India's Muslim population totals 130 million, according to the 2001 census.

While uneasy over the offer, the newspaper said the government was keen not to cause offence to the king, who will be the chief guest at India's Republic Day celebrations on January 17.

At the same time, the report said the government would much prefer the visit - the first by a Saudi monarch in 51 years to India - was "kept to the secular and economic levels."

The paper said the offer to repair the mosque came from the Saudi king, whose emissary contacted the institution's chief cleric, Syed Ahmed Bukhari.

It said Bukhari confirmed the offer and had asked the Saudis to approach the government. Bukhari also was not immediately available for comment.

The king is visiting India as part of a four-nation tour, which will also take him to Pakistan, China and Malaysia.

News reports have quoted Saudi diplomats as saying the trip to India could help the desert kingdom contribute to the peace process between New Delhi and Islamabad aimed at settling their decades-old feud over Kashmir.

The visit will be King Abdullah's first outside the Middle East since taking over the reins of the kingdom following the death of King Fahd in August.
Posted by: john || 01/04/2006 20:59 || Comments || Link || E-Mail|| [6547 views] Top|| File under:
Iraq
StrategyPage: Young, Clueless and Dead
January 4, 2006: An unexpected ally in the war on terror is, increasingly, poorly trained terrorists who either kill themselves, or screw up their operations. The number of accidental or premature explosions by suicide bombers is increasing, as is the accidental detonation of bombs under construction. In Afghanistan and Iraq, there have been recent incidents of suicide bombs going off before the bomber reached their objective, Many bombers are intercepted by security personnel because of poor discipline and ignorance. In Pakistan and Iraq, bombs under construction have been going off so often that terrorists believe there is something more than their inexperience at work. Iraqi terrorist bomb makers have been eating up by rumors that the Americans now have an electronic device that can set off a bomb at will. Actually, such a device is under development, but it's already having an impact on the morale of the increasingly less skilled bomb makers. The United States has learned from the Israelis that one effective way to cut down on terrorist bombings is to go after the bomb makers and other support staff needed to carry out suicide bombings, or any kind of terrorist bomb attacks.

In Iraq, more and more bomber support personnel are either getting arrested, or getting out of the business to avoid a worse fate. Iraqi police have been forming death squads to just go out and kill suspected members of bombing gangs. As a result of that, the United States has been forced to more closely monitor Iraqi police, and persuade them to stick with legal police methods. In the meantime, the terrorists are getting terrorized, and that is reducing the number of terrorist attacks. Since most of the victims of the terrorist bombings and other attacks have been Iraqis, the Iraqi police feel justified in using whatever means they can to stop the carnage. Relations between the Iraqi Sunni Arabs, and the majority Shia Arabs and Kurds can't get much worse. American commanders increasingly have Sunni Arab leaders asking for protection from Iraqi security personnel.

It's pretty obvious that al Qaeda has lost much of the professionalism they had five years ago, after thousands of terrorists had received professional bomb making and weapons training in Afghan camps. Most of those terrorists are now dead, captured or out of the terrorist business. The new generation, inspired by terrorist propaganda on the Internet, or in the Arab media, are being killed off so rapidly that their fate is having an adverse effect on recruiting. Young Islamic radicals are no longer running off to join the war in Iraq with any prospects of coming back alive. Those that do come back in one piece, are often not much help for recruiting. They tell of deadly American troops, and a hostile Iraqi population.
Posted by: ed || 01/04/2006 17:29 || Comments || Link || E-Mail|| [6539 views] Top|| File under:
Kurds cool on Jaafari's bid to stay on as Iraqi PM
BAGHDAD - Ibrahim Jaafari will struggle to get Kurdish backing for his bid to stay on as Iraqi prime minister despite a two-day visit to drum up support for his campaign, a senior Kurdish official said on Tuesday.

The official said Jaafari's visit, which ended on Monday, failed to improve his strained relations with Kurds, who accuse him of monopolising power and failing to honour the deals he made to win Kurdish support the first time he took office. "The visit was designed to melt the ice between us," said the official from the Kurdish Alliance, the second biggest bloc in the current Iraqi parliament.

"But it will be very difficult for Jaafari to get Kurdish support," said the official, who declined to be named. "We have strong reservations about him and the way he ran the government.

"We also have reservations about the way he deals with Kurdish demands."


Not signing on for Kurdish autonomy, is he?
Posted by: Steve White || 01/04/2006 00:00 || Comments || Link || E-Mail|| [6481 views] Top|| File under:
Firing Squad Will Befit My Status — Saddam
Jailed former Iraqi President Saddam Hussein told two of his lawyers that if he is sentenced to death for war crimes, he would rather die by firing squad than by hanging, The Washington Times said yesterday. "I don't value this life that much. Every human being has his time to go," lawyer Issam Ghazzawi said Saddam told him when they met in a basement of a Baghdad courthouse on Dec. 7 during a break in his trial. Ghazzawi said he and former US Attorney General Ramsey Clark raised the possibility that the former dictator might be sentenced to death if convicted of war crimes. "Of course I'm not guilty, but I know they want me dead," Saddam said. "Threatening me with death doesn't mean anything," he told the two lawyers. "I don't care less. The life of any one Iraqi is no less valuable than mine." During his five-hour meeting with Ghazzawi and Clark, Saddam also praised the insurgency, saying it had prevented US attempts to "formulate a new world."
Posted by: Fred || 01/04/2006 00:00 || Comments || Link || E-Mail|| [6473 views] Top|| File under:
Israel-Palestine-Jordan
I do not regret athletes' deaths, says Munich massacre plotter
By Ian MacKinnon
Steven Spielberg is facing claims that his film about the attack and its aftermath lacks balance.

Oh for pheuchs sake.



THE Palestinian who masterminded the Munich Olympics massacre — which is the subject of a new Steven Spielberg film — said yesterday that he had no regrets about the kidnapping that ended in the deaths of 11 Israeli athletes.
Mohammad Daoud, who led Black September, the Palestine Liberation Organisation splinter group that carried out the 1972 attack, scoffed at Spielberg's description of the film as a "prayer for peace" that would encourage reconciliation in the Middle East and complained that he had not been consulted about the plotline.



Paleo and Mastermind....? An Oxymoron right?




"If he [Spielberg] really wanted to make it a prayer for peace he should have listened to both sides of the story and reflected reality, rather than serving the Zionist side alone," Daoud told the Reuters news agency in a telephone interview from Damascus, where he now lives.

Spielberg's Munich, which opened in the United States last week and is released in Britain next month, dramatises the reprisals by Israel that followed the deaths of its athletes. A German rescue attempt was botched and five of the eight hijackers were also killed.

The film says that Golda Meir, then Israel's Prime Minister, ordered a Mossad task force codenamed Caesarea to track down and kill those responsible for the operation. Eleven Palestinians were killed but there is some argument over whether they were the real culprits.


Nor should there have been.



Daoud, 68, who used the nom de guerre Abu Daoud, said that he had yet to see the film, but believed that Spielberg's storyline pandered to the Jewish state. He complained that two widows of the dead Israeli athletes had been given a private screening of the film in Tel Aviv. "Spielberg showed the movie to widows of the Israeli victims, but he neglected the families of Palestinian victims," said Daoud. "How many Palestinian civilians were killed before and after Munich?"


Has not seen it, but it must be pandering, made by Spielberg, et al.



Daoud offered no apology for the Munich attack and sought to justify the bloody outcome. "We did not target Israeli civilians. Some of them [the Israeli athletes] had taken part in wars and killed many Palestinians," he said. "Whether a pianist or an athlete, any Israeli is a soldier."


....and of course deserving of death right Adolf?



Unfortunately, Daoud himself survived an assassination attempt in 1981 in Poland that he blamed on Mossad. But Aaron Klein, the Israeli author of the recently published Striking Back: The 1972 Munich Olympics Massacre and Israel's Deadly Response, claimed that the shooting had been carried out not by Mossad, but by a rival Palestinian faction.

After what has happened in the Gaza this week, not too difficult to believe.


Daoud, who planned but did not take part in the massacre

huh?,

was allowed to enter Israel in 1996 so that he could travel to the Gaza Strip — after Yassir Arafat returned from exile — for a PLO meeting called to rescind an article in the PLO Charter calling for the eradication of Israel.

In his 1999 French-language autobiography Palestine: From Jerusalem to Munich Daoud claimed that Arafat, who professed no prior knowledge of the Munich operation, had been fully briefed beforehand and had given the mission his blessing.

So this is a scoop?


Nowadays Daoud feels he could still be an Israeli target

(yes, you can take that one to the bank)

and keeps a low profile in the Syrian capital, only occasionally visiting his wife in Amman. He does not dare visit his son and daughter, who live in the West Bank. Although Mossad veterans insist that the reprisal killings for the Munich massacre are over

for now

, Daoud believes he is still an Israeli target.



Here in the West, we certainly hope so.



"When I chose a long time ago to be a revolutionary fighter I prepared to be a martyr," he said. "I am not afraid, because people's souls are in God's hands, not Israel's."

Good, then you might mind rucking up and heading to Iraq to fulfill your destiny.





Appears the IDF has some unfinished business with this oxygen thief still in circulation.




Posted by: Besoeker || 01/04/2006 14:19 || Comments || Link || E-Mail|| [6495 views] Top|| File under:
Israel plans wall through divided border village
JERUSALEM - Israel is planning to build a wall between the two halves of a divided village it occupies on the border with Lebanon and Syria, the private Channel 2 television network reported on Tuesday.

The report said the project to build the wall in Ghajar, including the possible forcible evacuation of residents from some of the houses, would be discussed at a joint meeting of experts from the Shin Beth security service and the interior ministry on Wednesday.
Posted by: Steve White || 01/04/2006 00:00 || Comments || Link || E-Mail|| [6476 views] Top|| File under:
Sharon's son quits after party funding conviction
Prime Minister Ariel Sharon's son Omri has resigned his seat in the Israeli parliament after being convicted in a long-running party funding scandal. The move had little bearing on the prime minister's prospects in a March 28 general election, as Omri Sharon had served as a deputy in the right-wing Likud Party, which his father quit in November to form the centrist movement Kadima. The 41-year-old former lawmaker gave up his parliamentary community last year after being charged with funnelling foreign donations, in violation of Israeli election law, to Ariel Sharon's 1999 race to head the Likud. He was convicted in a plea bargain and awaits sentencing. The charges carry a maximum sentence of seven years in jail, but Israeli media speculated he would receive a shorter term.
Posted by: Fred || 01/04/2006 00:00 || Comments || Link || E-Mail|| [6474 views] Top|| File under:
Palestinian campaigners stopped in east Jerusalem
Two prominent Palestinian politicians have been prevented from electioneering in east Jerusalem on the first day of campaigning in the Palestinian legislative elections. The candidates, Hanan Ashrawi and Mustafa Barghouti, were told no Palestinian political activity was allowed in east Jerusalem under Israeli law.

It is still unclear whether Israel will carry out its threat to ban Palestinians from voting in Arab east Jerusalem in protest against the participation of candidates from the militant group Hamas. Dr Ashwari has said Israeli police immediately intervened when she arrived in the area carrying election posters. "The police came and the border guards, the Israeli police and the Israeli border guards, and they tried to prevent me and I told them, 'No, we have the full right to address our constituents, and they have the full right to hear us'," she said. "The police then attacked to take away our banners, so there was a scuffle, and they forcibly and repeatedly tried to take it. Finally they did succeed, of course - they're much stronger than I am."

Israeli Foreign Ministry spokesman Gideon Meir says Palestinians have no right to be campaigning in east Jerusalem. "There is an agreement between Israel and the Palestinians, which was signed for the 1996 elections, as part of the Oslo agreement," he said. "Jerusalem is the undivided capital of the state of Israel - it's not part of any Palestinian territory because the only thing they can do there is vote in the post offices."
Posted by: Fred || 01/04/2006 00:00 || Comments || Link || E-Mail|| [6481 views] Top|| File under:
Southeast Asia
Christians' beheadings fuels terror in Indonesia
Masked, black-clad and brandishing machetes, the attackers sprang from behind a screen of tall grass and pounced on the four Christian girls as they walked to school. Within seconds, three of the teenagers were beheaded — fresh victims of violence that has turned this Indonesian island into yet another front in the terrorist wars.

"All I could do was pray to Jesus for his help," said 16-year-old Noviana Malewa, who fled with a gaping head wound. "I was streaming with blood." A thick scar runs from the back of her neck to just under her right eye.

Muslim militants are blamed for the October killings, the most gruesome yet in a campaign of terror against Christians on the island of Sulawesi.

Muslim-Christian violence from 2000 to 2002 killed some 1,000 people in Sulawesi and attracted Muslim militants from across Indonesia, including from Jemaah Islamiyah, a homegrown network linked to al-Qaida, and even from the distant Middle East.

Despite a peace deal, bombings, shootings and other attacks on Christians have continued, especially around the small town of Poso in the heart of the octopus-shaped, Massachusetts-sized island.

Behind the attacks are Muslim islanders avenging their dead in that conflict, and terrorists bent on fomenting a new war, former fighters and security officials say.

"They want to see Poso become alive with the spirit of jihad again," said Fahirin Ibnu Achmad, an Afghan-trained militant who took part in the 2000-2002 war.

"It is easy to recruit people who have seen their relatives slaughtered," said Achmad, who claims to have renounced violence after spells in prison for gunrunning and taking part in an attack on a Christian village.

Sulawesi is one of several islands in what some call Southeast Asia's "triangle of terror" — a porous region encompassing the insurgency-wracked southern Philippines in the north and the Maluku archipelago.

Also close by is heavily Muslim southern Thailand, where a two-year insurgency has left more than 1,100 dead.

Along with the Philippines, the "Sulawesi scene ... is perhaps the major issue right now in Southeast Asia, because there the enemy have the opportunity to gather and train and build cohesive groups and rom there deploy outward," said Henry Crumpton, the U.S. State Department's counterterrorism coordinator.

Despite an Indonesian crackdown, militants are still able to move within the region and there is evidence that extremists are honing their bomb making skills at terror training camps, said Maj. Gen. Ansyaad Mbai, Indonesia's anti-terror chief.

The island's Muslim and Christian communities, each numbering about half the population of 12.5 million, nurture their own histories of the conflict, casting themselves as victims.

Burned out buildings and abandoned shops, many housing refugees, still dot the region, and aid money for reconstruction is stolen by corrupt officials and soldiers, human rights activists say.

Christian-Muslim relations were generally harmonious until 2000, when fighting spread from the Malukus and quickly took hold. Each side killed hundreds and burned down scores of villages, among them the hilltop hamlet where Noviana and her schoolmates grew up.

Noviana's family, which fled the hamlet overlooking Poso, had recently returned, confident that tensions were subsiding.

Still recovering from the attack, the girl now lives under police guard in the Christian town of Tentena.

In her only interview since the killings, Noviana described how the girls in their school uniforms were taking a shortcut to school through jungle and plantations when they ran into at least five masked, black-clad men.

As she fled bleeding, the assailants collected her friends' heads, put them into black plastic bags and then dumped in Christian parts of Poso, one on a porch, the other two on the street.

"They were killed as if they were chickens," said Hernius Morangki, showing a reporter the spot where his daughter was decapitated. "I keep asking myself, what were my daughter's sins?"

Christians, who represent just 5 percent of the country's overall population of 220 million, have refrained from loudly demanding justice.

"I tell people: Do not retaliate; only God can do that," said Rev. Stephen Dayoh, taking a break from pitching a large tent outside his church for Christmas services. "If we do, it means we are the same as them."
Posted by: Dan Darling || 01/04/2006 03:17 || Comments || Link || E-Mail|| [6484 views] Top|| File under:
Syria-Lebanon-Iran
Ahmadinejad's anti-Semitic remarks part of a deliberate strategy
Iran's hard-line President Mahmoud Ahmadinejad renewed his call for the "removal" of Israel from the Middle East on Tuesday and said his string of attacks on the Jewish state and denial of the Holocaust were part of a "deliberate strategy" aimed at winning the hearts and minds of young Muslims.

"Some in Iran and abroad thought that we were making these speeches without a specific plan and policy, but we have been pursuing a deliberate strategy in this regards", the Iranian president told a group of Islamist student activists, according to the Persian-language website Khedmat, which was launched by Ahmadinejad's campaign team during the presidential elections last year and continues to be run by his aides.

"The wave [that these speeches created] has a lot of supporters among young people in the Muslim world and it will continue to move forward", Ahmadinejad said.

Ahmadinejad told a joint meeting of his cabinet and Majlis deputies on Tuesday, "Those who defend today the crimes of the Zionists must be held accountable and sentenced. Of course, they claim that they are very strong, but this is one of their big lies".

"The revival of Islam is whipping the frail body of the Global Hegemon", Ahmadinejad said in a reference to the United States. "This Global Hegemon will soon be toppled".

Ahmadinejad, who has been a top commander in Iran's elite Revolutionary Guards, told the Majlis deputies that is was "unbearable" to witness "international butchers" make accusations against the Islamic Republic.

He rejected the authority of a United Nations mandate that declared the state of Israel to be legitimate.

"You who claim that there was a Holocaust are today repeating such a thing in Palestine", Ahmadinejad said, adding that Tehran did not fear retribution for its stance.

Ahmadinejad had recently called the Holocaust a "myth" and said that Israel must be "wiped off the map".

"We do not fear their screams. The more they shout, the more they show their own weaknesses", Ahmadinejad said in reference to the international condemnation his comments received.

His remarks were twice condemned by the United Nations Security Council.
Posted by: Dan Darling || 01/04/2006 03:29 || Comments || Link || E-Mail|| [6478 views] Top|| File under:
Palestinian groups supporting Islamic Jihad, al-Qaeda in Lebanon
Defense Minister Sha'ul Mofaz (Kadima) met with IDF soldiers stationed on the northern border Tuesday, telling them that Palestinian terror groups in Lebanon are assisting the Islamic Jihad and Al-Qaeda in carrying out attacks against Israel.

"The Palestinian organizations in southern Lebanon supply the ideological and physical infrastructure to terror groups close to the Islamic Jihad and Al-Qaeda," Mofaz said. "That infrastructure enables them to act against Israel as was seen last week."


Islamic Jihad is a Palestinian group to begin with so this isn't too surprising. The group close to al-Qaeda being referenced is no doubt our good friends in Asbat al-Ansar.
Posted by: Dan Darling || 01/04/2006 02:15 || Comments || Link || E-Mail|| [6482 views] Top|| File under:
Hezbollah conference says supporting Hezbollah a priority
The National Conference to Support the Resistance said that Hizbullah is a "national duty and the only real option to defend Lebanon's territories, national sovereignty and independence." In a final statement adopted on Monday at the end of the two-day conference, protecting the resistance was at the top of a list of 14 recommendations.

The conference endorsed Friday the option to resist and confront the "American-Israeli schemes against Lebanon and other Middle Eastern countries." Several civil society organizations took part and emphasized the need to promote the culture of resistance and reinforce the society's immunity to meet the current challenges facing Lebanon. During the conference, eight working papers were discussed. Some of them dealt with "Distinction between Terrorism and the Resistance," "Role of Culture in the Resistance," and "Methods to Reinforce National Unity."

The conference president Yehya Ghaddar read out the 14 recommendations and said "several similar conferences and activities will be held in Lebanon soon." Following the discussions and interventions, participants announced the establishment of the National Gathering to Support the Resistance in order to increase the participation of the civil society organizations in the gathering. In the recommendations, the conference called upon the National Gathering to Support the Resistance "to strengthen the awareness about the nature of the Zionist enemy and its danger."

Furthermore, the recommendations said comprehensive and civil resistance should be a priority of the civil society, the parties, forces and youth, cultural and women's associations. The conference also called "to mobilize all immigrant forces to confront the Zionist project that targets Lebanon's territories, people, state and entity." It also made an appeal to "generalize Lebanon's national culture among immigrants so that they form a pressure group wherever they are and defend the resistance and national interests."
Posted by: Fred || 01/04/2006 00:00 || Comments || Link || E-Mail|| [6483 views] Top|| File under:
Thinly veiled insults greet Lahoud's statements about Hariri
Condemnations and thinly veiled insults continued to be made against President Emile Lahoud on Tuesday, as politicians demanded that the president "stop misleading the people". Former President Amin Gemayel said "what is important now is to rid the country of the remaining security apparatus," adding that "President Lahoud is part of that system and is protecting it."

Gemayel's comments were made to the Al-Jazeera TV station Tuesday, and mainly concerned an interview with former Syrian Vice President Abdel-Halim Khaddam broadcast on Al-Arabiyya TV last Friday and Saturday. Gemayel said Khaddam's revelations represent "a new embarrassment for President Lahoud, who is putting a lot of constraints on the government and hindering it from making the necessary changes to the security apparatuses." He added that the presidency itself is now under a "vicious assault," recalling Maronite Patriarch Nasrallah Butros Sfeir asked Lahoud to "learn from the past." The Phalange Party leader said "it is up to the president to make a decision that will serve the country."


He's suggesting Gay Paree is lovely this time of year. St. Helena's not.

Gemayel blamed the political impasse in Lebanon on the campaign against Lahoud and the general belief Lahoud had a "direct or moral involvement (in the assassination of former Premier Rafik Hariri) because of the suspects among those close to the presidency."

MP Atef Majdalani called on Lahoud to "stop misleading the people, making false claims, stop pretending" and just "go away." In a statement, Majdalani said "Baabda's statement was a cover-up of the deep hatred that President Lahoud feels for the martyr Rafik Hariri." Lahoud had claimed his relations with Hariri were "positive and respectful." Majdalani asked whether Lahoud had forgotten the "vicious media campaign that his team led against Rafik Hariri during the elections of 2000 through the official media." The MP further asked the president if he had forgotten that "his officials in Baabda demanded the removal of the evidence at the crime scene (of Hariri's assassination) by removing Rafik Hariri's convoy and opening the road."

In a separate statement, MP Mohammad Qabbani accused Lahoud of "violating the Constitution three times. The first was when his term was extended when he was army commander; the second was when he was elected president; and the third time was when his term for the presidency was extended." Qabbani called on "all forces that are still covering up for the president" to "side with the country and not with the remainder of the security system."

MP Antoine Andraos said it was time Lahoud heeded the repeated public calls and "leave the presidency." Andraos further slammed Lahoud's "irresponsible and appalling practices." He added that the president had "lost his legitimacy" on the same day that Syria completed its withdrawal from Lebanon last April.
Posted by: Fred || 01/04/2006 00:00 || Comments || Link || E-Mail|| [6477 views] Top|| File under:
Anti-Hizbullah leaflets spread concern about Sidon's unity
A statement signed by the "Supporters of the New Lebanon" was circulated Tuesday in South Lebanon criticizing Hizbullah. Similar leaflets were distributed last week, both are viewed as an attempt to undermine the port city's unity and coexistence between Shiites and Christians. The new statement accused Hizbullah of driving the country to civil war, saying "you are a bunch of Muslim mercenaries and far from the democratic regime of the state," it continued, "your actions reflect barbarism, arrogance and hegemony."

The statement mentioned a member of the Loyalty to Human Beings Movement who was beaten and insulted by Hizbullah members in Roueiss on Monday, December 14, 2005 during a traffic violation by a member of the Saksaki family. The statement condemned the incident, saying it recalled the Syrian regime's humiliating actions and stressing that the Syrian style has been adapted by its friends, particularly Hizbullah. The statement noted Hizbullah creates a state inside a state. "They are a group untouched by the Lebanese authority because they are above the law," the statement said. "Their actions reflect those of their Syrian masters during the occupation of Lebanon."

"Hizbullah surrounded itself with an aura of idealistic principles such as being a national resistance movement and used Palestinians in every dirty operation to achieve its goals and dismiss blame and suspicion." The statement asked how long Lebanese who want peace and security will continue to fear the threats and barbarism of Hizbullah?

A spokesperson for Hizbullah said he had no knowledge of any group calling itself "Supporters of the New Lebanon," and doubted whether the group actually existed nor had he any knowledge about the incident in Roueiss.
Posted by: Fred || 01/04/2006 00:00 || Comments || Link || E-Mail|| [6477 views] Top|| File under:
Cairo, Riyadh scramble to diffuse tensions between Damascus and UN
Ummm... Shouldn't Damascus be doing that?
Egypt and Saudi Arabia agreed Tuesday to send a high-level Saudi envoy to Syria in an attempt to diffuse the tensions between Damascus and the United Nations over the assassination of former Lebanese Prime Minister Rafik Hariri, diplomats said. Following talks in the Saudi city of Jeddah, Egyptian President Hosni Mubarak and King Abdullah agreed on the necessity of Syria's cooperation with the UN commission that is investigating Hariri's killing last February, an Egyptian diplomat said. The two leaders did not speak to reporters, but the diplomats from the two countries said the envoy would fly to Damascus on Wednesday.
Mubarak and Abdullah also believed the two countries' media should stop the press campaign each is waging against the other, said the diplomat, who spoke on condition of anonymity as he was unauthorized to talk to journalists.
Posted by: Fred || 01/04/2006 00:00 || Comments || Link || E-Mail|| [6480 views] Top|| File under:
Ghazali ready to quit if ordered
Rustum Ghazali, erstwhile head of the Syrian military intelligence in Lebanon who has been implicated in the murder of Rafiq al-Hariri, the former Lebanese prime minister, says he is ready to step down if asked by his president.


"Not suicide, though. I'm not ready to bump myself off..."

Aljazeera's correspondent in Damascus reported earlier on Tuesday that rumours were circulating in Damascus and Beirut that Brigadier-General Ghazali had committed suicide or had been assassinated.


"Yeah. I tried to commit suicide, but I got away."

Ghazali later told Aljazeera by phone that the rumours were just that. "These rumours are not new, as similar rumours have been previously reported. They only aim to create confusion." But he said he was ready to resign if asked by Bashar al-Assad, the Syrian president. "If the leadership asks me to die a martyr, I am ready ... and if they ask me to resign, I am also ready."


"But really, I'd rather resign. Gay Paree is so nice this time of year..."

A UN investigation has implicated Lebanese and Syrian officials in the 14 February 2005 assassination of al-Hariri that triggered protests which led to the end of Syria's 29-year presence in Lebanon. Ghazali was among a number of Syrian officials interviewed by a UN murder inquiry in Vienna in November. Ghazali declined to comment on the threats he allegedly made to the late al-Hariri, saying he prefers to protect the confidentiality of the probe and avoid obstruction of the truth's revelation. He, however, denied all accusations of corruption, including the charges levelled last week by Abdul Halim Khaddam, Syria's former vice-president, that Ghazali took $35 million from Lebanon's Al-Madina Bank, which collapsed two years ago. "This is all baseless, part of the unjust campaign against Syria," he told Aljazeera.
Posted by: Fred || 01/04/2006 00:00 || Comments || Link || E-Mail|| [6480 views] Top|| File under:
Who's in the News
83
[untagged]
Bookmark
E-Mail Me
The Classics
The O Club
Rantburg Store
The Bloids
The Never-ending Story
Thugburg
Gulf War I
The Way We Were
Bio
Merry-Go-Blog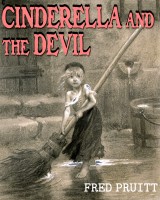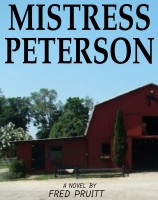 On Sale now!


A multi-volume chronology and reference guide set detailing three years of the Mexican Drug War between 2010 and 2012.

Rantburg.com and borderlandbeat.com correspondent and author Chris Covert presents his first non-fiction work detailing the drug and gang related violence in Mexico.

Chris gives us Mexican press dispatches of drug and gang war violence over three years, presented in a multi volume set intended to chronicle the death, violence and mayhem which has dominated Mexico for six years.
Click here for more information


Meet the Mods
In no particular order...


Steve White
Seafarious
Pappy
lotp
Scooter McGruder
john frum
tu3031
badanov
sherry
ryuge
GolfBravoUSMC
Bright Pebbles
trailing wife
Gloria
Fred
Besoeker
Glenmore
Frank G
3dc
Skidmark
Alaska Paul



Better than the average link...



Rantburg was assembled from recycled algorithms in the United States of America. No trees were destroyed in the production of this weblog. We did hurt some, though. Sorry.
3.234.210.25

Help keep the Burg running! Paypal: