Darwin Award Nominee Boy used chat room to get himself killed

By Nigel Bunyan, Manchester

May 30, 2004

A 15-year-old British grammar school boy has been convicted of inciting an internet friend to murder him.


He's a victim! ... He's a perp! ... Tastes great! ... Less filling!


The boy, who can be identified only by the pseudonym John, invented a cast of characters in a chat room as part of a plan to commission his own murder. Some of his inspiration came from James Bond films and the science-fiction blockbuster Men In Black. He was 14 when he fell in love with Mark, a boy two years older, and adopted the guise of a female secret service agent to order his friend to stab him in an alleyway. Mark was meant to end his life with the words: "I love you, bro."

Mark carried out the stabbing in Altrincham, Cheshire, shortly before 8pm on June 29 last year. He knifed John in the chest and abdomen. The second blow cut into his kidney, liver and gall bladder, nearly killing him. Minutes later, Mark reported the attack on his mobile phone. Police launched a manhunt after both boys told them a stranger in black had dragged John into the alleyway and stabbed him. It was only when officers studied CCTV footage that they realised the boys were lying.

Manchester Crown Court heard detectives studied 58,000 lines of internet text to break down the boys' account and show that John, who surfed the net for seven hours at a time, had spent six months manipulating Mark until he felt he was ready to commit murder.


"[S]urfed the net for seven hours at a time." Hoookay, where were the parents of this kid while he was glued to the monitor?


It emerged that John had introduced himself to Mark on the internet as a teenage girl. Mark performed sexual acts for the girl on a webcam which John watched. Later John introduced a series of other characters to the chat room, including a second girlfriend, a stalker and two secret service agents modelled on Bond films.

One of the agents, identified as Agent 47695, told Mark she had been assigned to protect John. Later she ordered Mark to kill the boy, promising him a gun, a large sum of money and a meeting with British Prime Minister Tony Blair as a reward.


And a pony!


John, wearing a checked shirt, pale blue tie and dark trousers, sat crying in the dock as the bizarre story was told. Mark, in a blue and white jumper, sat a few feet away.

John pleaded guilty to inciting someone to murder him - a crime described by Judge David Maddison as "extraordinary" - and perverting the course of justice. John was sentenced to a three-year supervision order. Mark admitted attempted murder and was given a two-year supervision order.


What, no psychiatric confinement? No suicide watch? The kid's a monster raving loony!


The boys were also banned from contacting each other. John was ordered to use the internet only under supervision and told that he must never go into a chat room again.

Mr Clarke said: "The whole scheme John designed was to bring about his death. He was depressed, having fallen out with friends at school and having problems with his stepfather at home." John's mother told the court he now had a wider circle of friends, including a girlfriend.


Ya gotta wonder about that girl's judgement (and that of her parents). What a nutcase to have for a boyfriend.
Posted by: Zenster || 05/29/2004 12:52:04 PM || Comments || Link || E-Mail|| [6468 views] Top|| File under:
Arabia
Sri Lankan Maids Told to Respect Saudi Customs
Sri Lankan maids have been urged to abide by the Kingdom's customs to avoid problems with their employers, their ambassador said yesterday; running away from the workplace should be their last resort. He made the remarks at a meeting organized by the Seva Vanitha Unit of the Sri Lankan Embassy, where around 250 maids got together to discuss their problems. An estimated 150,000 Sri Lankan housemaids are employed throughout the Kingdom.

Inaugurating the first-ever seminar for maids in the Kingdom, Ibrahim Sahib Ansar called on domestic workers to be patient and understanding in the discharge of their duties and not to act in haste. He said the embassy was dealing with some cases that could have been averted if the employees had thought more carefully before making decisions. But he also expressed hope that Saudi employers would respect the rights of their domestic help.

Naleem Izzadeen from the Sri Lankan Ministry of Islamic Affairs, Endowment, Dawah and Guidance, pointed out that the problems of Sri Lankan maids are not unique but are shared by their counterparts from Indonesia and the Philippines. "These problems have already drawn the attention of the Saudi government, which has decided that local employers who fail to look after their maids will be penalized and barred from hiring overseas domestic staff in the future," he said. The ambassador's wife Nissa Ansar, who is president of the Seva Vanitha Unit, said most of the problems of runaway maids could be attributed to lack of communication between the employer and the employee. "Tolerance, compromise and timely payment of wages will solve 90 percent of the problems," Nissa Ansar told Arab News.

On the initiative of the mission, she said the Riyadh-based Saudi National Recruitment Committee, in cooperation with the Sri Lanka Bureau of Foreign Employment, will put newly recruited maids through an orientation program before their departure for Saudi Arabia. Every month, the embassy repatriates around 125 housemaids who are rescued or run away from their employers. The Sri Lankan mission repatriated 1,037 maids in the first seven months of last year alone.
Posted by: TS(vice girl) || 05/29/2004 4:23:40 PM || Comments || Link || E-Mail|| [6466 views] Top|| File under:
Caribbean-Latin America
Carter Joins Decisive Checks in Venezuela Poll Bid
Yes, when I think "decisive", the first name I think of is Jimmy Carter.


Former U.S. President Jimmy Carter on Saturday joined observers monitoring a decisive signature verification stage in an opposition campaign for a referendum against Venezuelan President Hugo Chavez. The Nobel Peace Prize winner, whose Carter Center has worked to end Venezuela's bitter political conflict for more than a year, visited one of the centers where the opposition is trying to reconfirm disputed signatures in their petition for a vote.


I'd feel better if Chicago alderman were down there. At least they know the game.


Opponents of left-winger Chavez say international monitors are their only safeguard against a president they charge has manipulated courts and electoral authorities to block any vote on his rule in the world's No. 5 oil exporter. "I have not seen any irregularities. I have heard about them, but I don't know if they are true," Carter told reporters in Spanish at a signature center in a Caracas public school.


Sounds real "decisive" to me.


Electoral authorities are scheduled to announce next week whether the opposition has reached the minimum 2.4 million valid signatures needed to activate an Aug. 8 recall vote against ex-army paratrooper Chavez. The Atlanta-based Carter Center and the Organization of American States have more than 100 observers monitoring the process as part of an accord to end the simmering, often violent political confrontation over Chavez's five-year rule.


Yeah, I'm convinced.


The United States, the top buyer of Venezuelan crude, has urged the government to allow a fair referendum process. But the firebrand leader accuses Washington of meddling and backing attempts to topple him, a charge denied by U.S. officials. Chavez, elected in 1998 promising to fight poverty, has dismissed the referendum bid as a fraud by enemies who tried to topple him in a failed coup two years ago.


Has no problem with Jimmah being down there though. I wonder why.


The National Electoral Council has so far ruled 1.9 million signatures are valid. They ordered 1.2 million questioned signatures to be reconfirmed by voters in the three days of additional checks that end Sunday. In a signal of possible conflict over the verification results, the council has said it will not accept any ruling by the observers to disqualify the process because of fraud.


So have a nice vacation, Jimmah.


The opposition says pro-Chavez election officials have obstructed all stages of the process, but after another day of checks appeared confident they could reach the minimum target. The second day of the reconfirmation went ahead mostly peacefully, but some voters complained of delays and excessive restrictions imposed by polling center officials. Government supporters have also joined in the verification process to withdraw signatures they say are forgeries. But OAS chief Cesar Gaviria said after meeting with election officials that the problems were not "critical" to the verification process. At a polling station at a run-down public school in central Caracas, bank analyst Pedro Jimenez gave his thumb-print as identification to reconfirm the validity of his signature in the opposition's petition. "I've marched in every march, I've signed against Chavez and now I'm signing again to make sure he goes," Jimenez said outside the school guarded by troops. "It's hard, but we have to try. I'm still optimistic we can still get a referendum."


Don't worry, Pedro. Jimmy Carter's got your back.
Posted by: tu3031 || 05/29/2004 7:51:39 PM || Comments || Link || E-Mail|| [6465 views] Top|| File under:
China-Japan-Koreas
Ahead of Iraq Deployment, 37 Korean Troops Convert to Islam
"I became a Muslim because I felt Islam was more humanistic and peaceful than other religions. And if you can religiously connect with the locals, I think it could be a big help in carrying out our peace reconstruction mission." So said on Friday those Korean soldiers who converted to Islam ahead of their late July deployment to the Kurdish city of Irbil in northern Iraq. At noon Friday, 37 members of the Iraq-bound "Zaitun Unit," including Lieutenant Son Hyeon-ju of the Special Forces 11th Brigade, made their way to a mosque in Hannam-dong, Seoul and held a conversion ceremony. The soldiers, who cleansed their entire bodies in accordance with Islamic tradition, made their conversion during the Friday group prayers at the mosque, with the assistance of the "imam," or prayer leader.

With the exception of the imam, all the Muslims and the Korean soldiers stood in a straight line to symbolize how all are equal before God and took a profession on faith. They had memorized the Arabic confession, " Ashadu an La ilaha il Allah, Muhammad-ur-Rasool-Allah," which means, "I testify that there is no god but God (Arabic: Allah), and Muhammad is the Messenger of God." Moreover, as the faithful face the "Kaaba," the Islamic holy place in Mecca, Saudi Arabia, all Muslims confirm that they are brothers. For those Korean soldiers who entered the Islamic faith, recent chances provided by the Zaitun Unit to come into contact with Islam proved decisive.

Taking into consideration the fact that most of the inhabitants of Irbil are Muslims, the unit sent its unreligious members to the Hannam-dong mosque so that they could come to understand Islam. Some of those who participated in the program were entranced by Islam and decided to convert. A unit official said the soldiers were inspired by how important religious homogeneity was considered in the Muslim World; if you share religion, you are treated not as a foreigner, but as a local, and Muslims do not attack Muslim women even in war.

Zaitun Unit Corporal Paek Seong-uk (22) of the Army's 11th Division said, "I majored in Arabic in college and upon coming across the Quran, I had much interest in Islam, and I made up my mind to become a Muslim during this religious experience period [provided by the Zaitun Unit]." He expressed his aspirations. "If we are sent to Iraq, I want to participate in religious ceremonies with the locals so that they can feel brotherly love and convince them that the Korean troops are not an army of occupation but a force deployed to provide humanitarian support."


Posted by: tipper || 05/29/2004 2:50:13 AM || Comments || Link || E-Mail|| [6489 views] Top|| File under:
Europe
Navajo Indian trackers trail illegal immigrants on Europe's wild frontier
Forests, mountains, streams and valleys - 325 miles of them: this is the Polish-Ukrainian border. "It's easy to cross illegally without being watched. And if someone crosses it, the EU is open to them," says Jerzy Ostrowski, a group leader for the Polish border police.

Help, however, in rooting out potential illegal immigrants - or, indeed, would-be terrorists - has arrived in the incongruous form of Indian scouts. Last week, three American-Indian trackers from the Navajo and Tohono O'odham tribes joined a 26-strong group of Polish customs officers around the small town of Huwniki, which lies about 250 miles southeast of Warsaw near the town of Przemysl. They were there to teach the Poles the ancient skills of their tribes: how to interpret messages from crushed leaves, broken branches and old footprints. Their help is needed since Poland and other Eastern European nations joined the EU, prompting a flood of illegal immigration from the Ukraine and other countries to the east.

Bryan Nez, 55, a Navajo Indian whose usual beat is the porous desert border between America and Mexico, learnt his tracking skills at a young age. "We didn't have any vehicles, running water or gas for fire; our main job back then was to track our horses," he said. "In the evening we'd let them out of the corral, and in the morning we'd have to find them. So when I was nine years old my grandfather kicked me out of bed and said, 'Go tracking.' I've been doing it ever since.

"My grandfather taught me other stuff as well of course, such as the ageing of vegetation, the ageing of foot signs, or how to listen to the weather and use your hearing and your five senses, to be one with the environment." A week's training for the Polish officers starts with a day of theory. Before the guards head into the woods, Mr Nez shows them how to use a tracking stick to help in estimating the size of a person's step.

Along with the old technology comes new: Mr Nez is adept in the use of modern electronics such as GPS units. These skills are all part of his work as a "Shadow Wolf", a unit of trackers that has its headquarters in Sells, Arizona, and which usually works with American Customs Patrol Officers (CPOs) along the US-Mexico border tracking drug traffickers.

The trackers are on loan from America to help the European Union to strengthen its new external borders against drug traffickers, arms smugglers and terrorists.

As yet, there has been no sign of people smuggling components for weapons of mass destruction or radioactive material along the border near Huwniki. Usually, the people caught are ill-dressed, without the right equipment for their journey and are exhausted after a long trek through woods and hills. According to the station's Polish commander, Krzysztof Dyl, however, there were two cases of suspected terrorists last year. The men were better clothed than the usual detainees and had money on them. "Last year we caught two Pakistanis with scorpion tattoos that suggested they belonged to a fundamentalist Islamic group," said Dyl. "They were sent directly from Huwniki to Guantanamo Bay."

In the past 12 months Poland's border police caught more than 10,000 people illegally crossing into the country, mostly from the east. Along Mr Ostrowski's beat of just 8.5 miles of southeastern Carpathia, there have been 14 arrests so far this year, compared with 27 for the whole of 2003. The numbers crossing this "green border" usually increase in spring and summer, but now Mr Ostrowski expects numbers to rise even faster.

Located in woodlands and hills, the border near Huwniki is especially hard to patrol. Not only is there no border fence, but the rough terrain is difficult to navigate. Mr Ostrowski said the course has helped his guards to notice things they hadn't before.

"Of course it's not that we can't find anything in our own woods," said Mr Ostrowski. "But with help we can look at the same things with different eyes. Sometimes quite a simple thing can be a very important sign. As the Indians say, a broken branch or even just part of a footprint can tell us where and how many people are going or what they're doing."

According to Mr Ostrowski, one patrolling station usually covers 12 to 20 miles of border with between 20 and 40 guards, but numbers are increasing. Help from the American Indians has, he said, been "indispensable", even though some have poked fun at the course as a "cowboys and indians" fantasy.

For the American Indians, however, this is not a game. Charmaine Harris, 35, another of the trackers and a Tohono O'odham tribe member, said: "Everyone leaves a trail, no matter how hard they try to conceal it. It's just a matter of having confidence in yourself, having patience and knowing what you're looking at and you'll see it."


Posted by: tipper || 05/29/2004 9:29:42 PM || Comments || Link || E-Mail|| [6467 views] Top|| File under:
Guest king-hit at Spanish royal wedding punch-up
There's always one at every wedding - the embarrassing guest who causes a scene. Even, it appears, at the royal marriage of the decade. Italian media reported that last weekend's wedding of Prince Felipe and Princess Letizia of Spain ended in a punch-up, which left an Italian aristocrat nursing bruised lips. Leaving a dinner given by King Juan Carlos and Queen Sofia on the evening of their son's nuptials, the heir to the Italian throne, Prince Vittorio Emanuele, was said to have hit his cousin and royal rival Duke Amedeo on the steps of the Spanish royal residence. One report said the Duke was punched twice in the mouth and would have fallen to the ground had he not been caught by the deposed Queen Anne-Marie of Greece. The daily, La Repubblica, said Duke Amedeo was then helped inside Zarzuela Palace, where an unidentified Arab potentate applied an ice pack to his bruised lips. La Stampa quoted Duke Amedeo as saying it was "an unpleasant business that does not deserve further comment".


Those wacky lovable royals. You can dress them up but you can't take them out.
Posted by: Zenster || 05/29/2004 1:01:05 PM || Comments || Link || E-Mail|| [6467 views] Top|| File under:
Pope Worries About Soulless U.S. Life
VATICAN CITY - Pope John Paul II warned several U.S. bishops Friday that American society is in danger of turning against spirituality in favor of materialistic desires, giving way to a "soulless vision of life."...
The rest of the article is significantly less remarkable than the astounding headline. It might be less John Paul and more the news service folks at the AP and Yahoo! News who are to blame. Nevertheless, the headline is pretty offensive - perpetuating a baseless anti-American, elitist stereotype. Rather that fisk the piece myslef, I?fm just going to mix in sections from another article from The Economist. The second article is indented.

Americans are becoming more religious, but not necessarily more censorious...To Europeans, religion is the strangest and most disturbing feature of American exceptionalism. They worry that fundamentalists are hijacking the country....Like the philosophers of the Enlightenment, many Europeans argue that modernisation is the enemy of religion. As countries get richer, organised religion will decline. Secular Europe seems to fit that pattern. America does not ...

The American church "is called to respond to the profound religious needs and aspirations of a society increasingly in danger of forgetting its spiritual roots and yielding to a purely materialistic and soulless vision of the world," John Paul said.

There is no doubt, though, that America is the most religious rich country. Over 80% of Americans say they believe in God.

"Taking up this challenge, however, will require a realistic and comprehensive reading of the ?fsigns of the times,?f in order to develop a persuasive presentation of the Catholic faith and prepare young people especially to dialogue with their contemporaries about the Christian message and its relevance to the building of a more just, humane and peaceful world."

...(Europeans) fear that America will go on a 'crusade' (a term briefly used by Mr Bush himself) in the Muslim world or cut aid to poor countries lest it be used for birth control....But the really distinctive feature of American religion is the area in the middle. Most Americans do not become members of a church to sign up for a crusade or to sit in judgment on miserable sinners. For them, churchgoing is a matter of personal belief, not conservative activism. Their religion is mild.....That must temper the notion that religion is running amok in America, or that it is causing America to run amok in the world

John Paul added: "An effective proclamation of the Gospel in contemporary Western society will need to confront directly the widespread spirit of agnosticism and relativism which has cast doubt on reason?fs ability to know the truth, which alone satisfies the human heart?fs restless quest for meaning."



Hey Europeans! Are Americans religious yahoos or soulless materialistic philistines? Which is it? Make up your G*ddamn minds!!
Posted by: Prince Abdullah || 05/29/2004 5:04:08 AM || Comments || Link || E-Mail|| [6466 views] Top|| File under:
Home Front: Politix
Nebraska Retiree Fights to Hang American Flag
Every morning since 9/11, Donald Lamp has hung his American flag from his apartment balcony. Managers of his retirement community want it gone, citing policy on building appearances.


Yeah! You should know better then to be patriotic! Dont you watch CNN?


The case makes Lamp one of many Americans who, because of housing covenants, are discouraged from flying their flags this Memorial Day weekend. But Lamp is different from the rest. He is the father-in-law of Supreme Court Justice Clarence Thomas. Donald and Marjorie Lamp, whose daughter Virginia is married to Thomas, said they don't want to use the connection to influence anybody. "We don't go around saying my son-in-law is Clarence Thomas," Donald Lamp said. "You don't do that. He wouldn't like to have us do that."


I think it is the author of this article who is making a big deal of the relationship..


The couple's daughter, who works for the Heritage Foundation, a think tank in Washington, also said she is keeping her husband out of the fray. "I'm just his crazy, activist wife," she said. "It's just me and my dad pushing this." Still, Lamp is holding his ground on flying the flag. "I'm not about to take it down," the 89-year-old World War II veteran said. Cathy McGrath, the community's general manager, said Lamp's stature makes no difference to her. "We have a lot of important people here," she said.


Then why don't you treat them like they're important?

She said the Arboretum's board set the policy forbidding outdoor hangings such as windsocks, wind chimes, planters and flags when the community opened in 1998. "The board didn't want this very expensive property to end up looking like a frat house," she said.


Worry about that when Mr. Lamp puts a couple beer kegs on his balcony...

In the end, she concedes, there's not much she can do if Lamp persists. "We're not going to go and remove him physically," she said. The Lamps' next-door neighbor, Grace Hansen, said she supports the couple's display of their flag. "I can see it out my window, and I look forward to seeing it out there every morning. It means everything's right in the world," she said.


Great quote!


Another neighbor, Hazel Smith, said she hangs a U.S. flag from her balcony on national holidays.
Posted by: CrazyFool || 05/29/2004 3:35:58 PM || Comments || Link || E-Mail|| [6465 views] Top|| File under:
New Yorkers Get It! Letters to the NY Post
One of the Letters to the Editor in response to yesterday's Podhoretz editorial:
I would have to agree with Podhoretz regarding Gore's loss of sanity.

I am shocked that a former vice president would ever feel it is appropriate to display so much hatred for a sitting president.

At least this explains Tipper's interest in mental health.

Stephen Sulecki, Manhattan
Ouch. Read them all at the link.
Posted by: Barbara Skolaut || 05/29/2004 12:00:00 AM || Comments || Link || E-Mail|| [6463 views] Top|| File under:
Home Front: WoT
Détente With Terror
The foreign policy of the Democratic Party is one of deliberate weakness: distrust America, trust the "world," and keep one of Uncle Sam's arms tied behind his back. Al Gore blurted this policy out in his wild speech this week when he quoted approvingly a liberal Israeli judge's mindless piety that although "a democracy must often fight with one hand tied behind its back, it nonetheless has the upper hand."

Not for long. A party that worries about the rights of terrorists is not up to defeating them. The Democrats sound ready to send the ACLU into Iraq's prisons alongside the Red Cross.

Photographs seem to bring out the soft-on-crime, soft-on-terrorism instincts of the Democrats. The nation hasn't seen this much childish, hysterical emoting since the photographs of Rodney King. That obsession led the Democrats to fret more about the rights of criminals than cops. Now the Abu Ghraib photos have the Democrats demanding that the U.S. military operate like a one-armed LAPD.

The party patterns of the Cold War era reappear in this one. The Democrats basically want a policy of detente toward Islamic terrorism. They are no more useful in the war on militant Islam than they were in the war on Soviet communism. At best, many of them fought the war on communism not to win but to tie. They feared American "dominance" under Ronald Reagan. His Star Wars program was out of the question for them because it would eliminate the "parity" between American and the USSR ensured by the doctrine of mutually assured destruction. (To this day, they remain opposed to ballistic missile defense lest America gain an "offensive" advantage over the world.) John Kerry talked of a "nuclear freeze," and some Democrats just straightforwardly advocated the solution of surrender -- unilateral disarmament -- invoking the sort of faux-pious solemnities Gore quoted on Wednesday.

What they said about Ronald Reagan -- he was a dangerous Christian with no right to call the Soviet Union "an evil empire," a provoker of communist expansionism, an arrogant and undiplomatic bumpkin burning bridges to the world -- they now say about Bush in this war. The Democrats say they are not drawing a moral equivalence between the terrorists and the Bush administration, but they obviously are. From Gore's "Bush's gulag" babble to Teddy Kennedy's lunge at Bush for reopening Hussein's torture chambers, the vocabulary of moral equivalence lingers in the language of the Democratic Party.

Gore's speech exposed another old habit of the Dems from the Cold War years: liberals seeking to understand the most illiberal ideologies on earth while regarding the culture protecting them from tyranny as tyrannical itself. The Joe Wilsons talk about the fascist regime of George Bush while luxuriating and guffawing on Comedy Central's couch. How long would they survive in the Islamic lands they weep for? Gore managed to blame the Abu Ghraib scandal -- not on the libertine culture that the Clinton ethos accelerated (Bill Clinton evidently applied the Tailhook convention, not Geneva convention, to Kathleen Willey) -- but on evangelical Christian America. Somewhere along the line the abstinence educators in the Bush administration dropped their aversion to sadomasochistic orgies for the sake of indulging their hatred of Islam.

Gore: "One of the Generals in charge of this war policy went on a speaking tour in his spare time to declare before evangelical groups that the U.S. is in a holy war as 'Christian Nation battling Satan.' This same General Boykin was the person who ordered the officer who was in charge of the detainees in Guantanamo Bay to extend his methods to Iraq detainees, prisoners. The testimony from the prisoners is that they were forced to curse their religion. Bush used the word 'crusade' early on in the war against Iraq...Ameen Saeed al-Sheikh told the Washington Post that he was tortured and ordered to denounce Islam and after his leg was broken one of his torturers started hitting it while ordering him to curse Islam and then, 'they ordered me to thank Jesus that I'm alive.' Others reported that they were forced to eat pork and drink alcohol."

(Gore forgot to mention that other act of multicultural insensitivity to Muslim males -- Janis Karpinski serving as their warden. Oh, that's right: having women guard Muslim men is a Clinton-era policy, so that's "democracy" Gore will permit Bush to spread.)

Gore's advanced stage of political dementia is a metaphor for the mindlessness of his party's defense policies.


Posted by: tipper || 05/29/2004 1:58:37 AM || Comments || Link || E-Mail|| [6468 views] Top|| File under:
Syria-Lebanon-Iran
22 Killed in Northern Iran Earthquake
Allen keeps sending messages ...

A strong earthquake shook central and northern Iran on Friday, killing at least 23 people - some buried by landslides on a mountain road - and seriously damaging more than 80 villages, the Interior Ministry and state-run media said. More than 100 others were reported injured by the 6.2 magnitude earthquake, which struck at 5:08 p.m. and was centered about 45 miles north of Tehran, the U.S. Geological Survey said. Eight provinces in central and northern Iran were affected by the temblor, with the worst-damaged villages near Alamout, about 80 miles west of Tehran, Interior Ministry spokesman Jahanbakhah Khanjani told The Associated Press.

In Tehran, the quake broke windows in parts of the city, causing panicked residents to rush outdoors. As midnight approached, many families were still in the streets or parks, planning to spend the night outdoors for fear of aftershocks. Officials at Tehran University's seismological center said Friday's quake had a magnitude of 5.5 and its epicenter was in the village of Baladeh, 43 miles northeast of Tehran, near the Caspian Sea. The center also said there were 12 aftershocks, one with a 4.4 magnitude.
Posted by: Steve White || 05/29/2004 11:57:22 PM || Comments || Link || E-Mail|| [6466 views] Top|| File under:
Home Front: Culture Wars
Miramax buys Michael Moore's Lies
Michael Moore's documentary Fahrenheit 9/11 has moved a step closer to being released in US cinemas after the rights were bought by studio Miramax. The company's founders, Harvey and Bob Weinstein, personally bought back the rights from parent company Disney, which had refused to distribute it. The film alleges connections between US President George W Bush and top Saudi families, including the Bin Ladens.


and now Moore has manufactured more publicity by claiming he has 20 mins of interview footage with none other than Nick Berg, beheaded by fascist Islamists in Iraq. He allegedly sent the video to the home of Nick's parents, but Nick's sister is confused as to why he would have footage, and it cannot be confirmed as his parents are away from home at the moment (LGF).


Miramax had funded Moore's film, which won this year's Palme D'Or at Cannes.


It's simplisme. it bashes america it must be an award-winning doco regardless of fact!


The Weinsteins have said they will arrange for cinema and home video distribution of the film, which could be on screen by mid-summer. Some commentators say the film could influence the November presidential election because of its unflattering portrait of Mr Bush. It criticises his stance on Iraq and his actions before and after the 11 September attacks. Moore had accused Disney of bowing to political pressure from the White House in its decision to block the film. Disney denied the accusation and in turn accused Moore of engineering a dispute about the film's release to gain maximum publicity for it. Disney said it could still profit if the film did well, but it would donate any proceeds to charity.


Though I like a free press, I say GOOD ON DISNEY because Michael Moore is not a documentary maker of good repute. His credibility has been called into question due to the exposure of lies and errors in his previous documentary, so I am glad Disney is distancing itself from him
Posted by: Anon1 || 05/29/2004 11:48:26 AM || Comments || Link || E-Mail|| [6510 views] Top|| File under:
Africa: Subsaharan
Nigerians arrested with fake dollars
The Commercial Bank Circle of the Federal Investigation Agency (FIA) on Friday made a series of raids and arrested three Nigerian nationals, Casmir, Frank and Clifford who were allegedly part of an international counterfeit US currency scam.


ESTEEMED SIR,
WE ARE CASMIR, FRANK AND CLIFFORD, ELDEST SONS OF LATE SANI ABACHA...

The FIA team also seized a large quantity of counterfeit US dollars wrapped in black protective coating and bottles of solution apparently used to remove the protective coating. Also confiscated were bogus certificates purportedly issued by the US Mint and US Embassy.


WE GOT YOUR NAME FROM BETTER BUSINESS BUREAU. WE REQUIRE YOUR GRACIOUS ASSISTANCE IN A MATTER OF MUTUAL BENEFIT...

A few days ago, the accused approached a local businessman in the Blue Area. Prince Kala, who claimed to be the son of a minister in Sierra Leone,


That'd be Frank, no doubt...

tried to convince the businessman that he had $2 million in protective coating. Prince Kala said he needed $200,000 to buy the solution that would remove the protective coating. The FIA raided and apprehended the fraudster. Various bags containing the counterfeit currency and bottles of solution were recovered from a hotel in G-10. At this point, men named Casmir and Clifford were also arrested. US embassy staff were contacted by the FIA and were informed that the US government does not protect currency using a black sealant.


Everybody knows we use orange sealant. Wotta buncha maroons...

The scam was apparently concocted in Nigeria and has been going on for several years in South Asia and Asian Pacific regions. The gangs lure people by offering the chance to get rich quick. They target businessmen and retired military officers. They convince victims to give them the money to buy solution by washing some counterfeit currency with a sample of the solution, the director of the FIA Commercial Banking Circle told Daily Times.


$200,000 for a jug of solution?

He said that the solution is so irritating that becomes difficult for the victim to keep their eyes open. The fraudsters switch the fake currency with real currency that they have hidden in their sleeves and claim that the protective solution washed the coating away.


Takes a mightly long sleeve to conceal $2 million...

This process is so convincing that people usually fall for the story and invest the required money, he said. After receiving money for the solution, the fraudsters vanish. The bag allegedly filled with US currency is found to be full of nothing but black paper cut in the size and shape of dollars and wrapped in plastic. Bogus certificates from the US Mint or US embassy are also in the bag.

Posted by: Fred || 05/29/2004 12:13:18 AM || Comments || Link || E-Mail|| [6467 views] Top|| File under:
Futures...
Event: Rene Gonzalez beaten for Tillman column
Group: General public
Narrative: What are the chances Rene Gonzalez will be beaten on a street corner for the column he wrote about Tillman?
Probability 95% entered by Anonymous on 4/30/2004
Probability 100% entered by Anonymous on 4/30/2004
Overall opinion is Highly Probable (98%)
Current opinion is Highly Probable (100%)
I haven't heard of it happening. Nobody's thumped Ted Rall, either. Put it down to short attention span...
Posted by: Fred || 05/29/2004 12:08:09 AM || Comments || Link || E-Mail|| [6465 views] Top|| File under:
Afghanistan/South Asia
Blasphemy case: Samuel dies in hospital
Samuel Masih, a blasphemy suspect who was attacked by police constable Faryad on May 22 with a brick cutter in Gulab Devi Hospital, died in the emergency ward of the Lahore General Hospital on Friday. His body has been handed over to the family after an autopsy. The 27-year-old Christian man was facing trial under Section 295 of the Pakistan Penal Code, which carries a maximum sentence of up to two years. He was accused of littering the wall of a mosque in Lawrence Gardens on August 23 last year. Samuel was suffering from tuberculosis and had to be admitted to Gulab Devi Hospital reportedly on May 19 after a severe attack in jail. Superintendent of Police Mirza Farhan said constable Faryad had been jailed. Samuel was in police custody in the hospital. His family did not pursue the case because they were reportedly scared of the police. Samuel was in jail since last August and nobody defended his case.
Posted by: Fred || 05/29/2004 12:03:25 AM || Comments || Link || E-Mail|| [6466 views] Top|| File under:
Who's in the News
58
[untagged]
Bookmark
E-Mail Me
The Classics
The O Club
Rantburg Store
The Bloids
The Never-ending Story
Thugburg
Gulf War I
The Way We Were
Bio
Merry-Go-Blog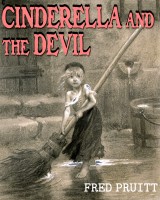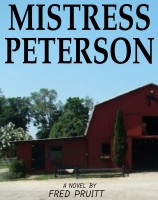 On Sale now!


A multi-volume chronology and reference guide set detailing three years of the Mexican Drug War between 2010 and 2012.

Rantburg.com and borderlandbeat.com correspondent and author Chris Covert presents his first non-fiction work detailing the drug and gang related violence in Mexico.

Chris gives us Mexican press dispatches of drug and gang war violence over three years, presented in a multi volume set intended to chronicle the death, violence and mayhem which has dominated Mexico for six years.
Click here for more information


Meet the Mods
In no particular order...


Steve White
Seafarious
Pappy
lotp
Scooter McGruder
john frum
tu3031
badanov
sherry
ryuge
GolfBravoUSMC
Bright Pebbles
trailing wife
Gloria
Fred
Besoeker
Glenmore
Frank G
3dc
Skidmark
Alaska Paul



Better than the average link...



Rantburg was assembled from recycled algorithms in the United States of America. No trees were destroyed in the production of this weblog. We did hurt some, though. Sorry.
44.192.65.228

Help keep the Burg running! Paypal: