Afghanistan
Direct from Bollywood: Taliban the musical (!!!)
Source: The Guardian
Not since a goose-stepping chorus line of stormtroopers celebrated "Springtime for Hitler" in The Producers has there been a less likely topic for a musical.

Bollywood has gone one better than Mel Brooks' Nazi parody by making a film about the Taliban, complete with song-and-dance numbers. The Afghan zealots who flogged women for wearing high heels have been brought to the screen in Escape from Taliban.

The film is not a burlesque but aims to be a serious exposé. It stars the Hindi actor Manisha Koirala, playing an Indian woman who marries an Afghan Muslim against her family's wishes. She goes to live in Afghanistan and runs a pharmacy which is destroyed by the Taliban. The film is based on the story of Sushmita Bandhopadhya, who lived in Afghanistan for six years, fleeing the country in 1995 after the Taliban issued a death sentence against her for refusing to convert to Islam.
I can hear the theme music now . . .
If I were a Taliban
If I were a Tally-tally-tally-tally-tally-tally-Taliban
All day long I'd read from my Koran
If I were a Taliban . . .

Okay, so I'm not Andrew Lloyd Weber. Back to the story:

Bollywood is famous for its 'wet sari' scenes, but there are no wet burkas in Escape from Taliban. However there are at least five songs in the Hindi version, cut to just two for the English-language film. One of these songs features in a wedding celebration and the other is sung by the heroine when she is homesick for India.

Cinema was banned when the Taliban seized power in Afghanistan, but Bollywood films were a favourite of the underground video shops that sprang up. Cinemas showing Indian films now play to packed houses in Kabul and streetsellers offer postcards of actor pinups.
Posted by: Mike || 02/19/2003 06:39 pm || Comments || Link || E-Mail|| [336064 views] Top|| File under:
Arabia
Prince Naif sez he supports reform...
Interior Minister Prince Naif has said that he had welcomed the recent meeting between Crown Prince Abdullah, deputy premier and commander of the National Guard, and a group of reformists. He was refuting a report in The New York Times which stated that he was against Prince Abdullah's reformist agenda.
"It's not possible that I could object to anything said by the crown prince," he told Okaz yesterday.


"I might want to go for a drive someday, and I'd like to survive the experience..."


Reformists met with Crown Prince Abdullah and submitted a letter calling for wide-ranging changes in the Kingdom, including elections to the Shoura Council. Referring to the suggestions made by the reformists during their meeting with the crown prince, which included calls for internal Arab reform, the minister said that the Arab nation "must unite as one".
They're always saying that. What it's translated to so far is that they think they should be in charge of the entire ummah.
Prince Naif also refuted arguments from unspecified foreign bodies that personal liberty, women's rights and press freedom are all curtailed in the Kingdom. "The Saudis know their country better than anyone else. Every society makes decisions independently. It's not necessary for us to imitate others. We won't accept anyone telling us what to do."


"So those bitches can keep their mouths shut and their abayas on. Or we'll kill them."
Posted by: Fred Pruitt || 02/19/2003 11:43 am || Comments || Link || E-Mail|| [336065 views] Top|| File under:
Guns 'smuggled across causeway piece by piece'
Guns found in Bahrain by anti-terrorist forces are reportedly believed to have been smuggled in piece by piece over the King Fahad Causeway. They were apparently purchased in Saudi Arabia before being dismantled and driven into the country.


What a surprise!


"The weapons came from Saudi Arabia," said lawyer Abdulla Hashim, who represents one of five men arrested in connection with the discovery. "The authorities say they were then brought in piece by piece over the causeway. "They believe that they were bought from a Saudi."


Another big surprise. Wonder if the money to purchase them came from a Saudi as well?


Mr Hashim is acting on behalf of 37-year-old Bahraini Bassam Yousif Abdul Karim Ali. He was arrested along with four other men in a series of police raids last week, which uncovered four AK-47 assault rifles, two pistols and ammunition. Mr Hashim, who says he has read the 60-page investigation dossier, is due to meet his client for the first time today, but says he firmly denies the charges.


Just like any lawyer anywhere


"There is no relationship between my client and these weapons," he said.


"The facts have nothing to do with anything!"


"The investigation is still not complete, so we are waiting for more information before deciding on our defence." It is understood that a CD seized in raids on the suspects' homes may contain information about bomb-making. Such information is easily available on the Internet, said sources.


Yes, but burning it to a CD and stashing it with your AK-47 does tend to show intent to use it.
Posted by: Steve || 02/19/2003 10:10 am || Comments || Link || E-Mail|| [336064 views] Top|| File under:
Europe
Ex-Iron Curtain Nations Scold Chirac
Bulgaria's president angrily summoned the French ambassador Wednesday as critics across the former Soviet bloc lashed out at French President Jacques Chirac for telling Europe's eastern newcomers to ``keep quiet'' on their pro-Washington stance on Iraq.


"And pray tell, what was M. le President thinking when he shot off his mouth like a drunk in a beer joint?"

Their indignation, coupled with a refusal to withdraw support for the U.S. threat of force against Saddam Hussein, underscored how the ex-communist countries of the ``new Europe'' are finding strength, solidarity and unprecedented influence by sticking together. ``This is no longer Napoleon's Europe but the Europe of dissidents like (former Czech President) Vaclav Havel,'' an editorial in Latvia's Diena newspaper read.


"Just hop on this here tumbrel, M. le President. This won't take long, and you'll hardly feel a thing..."

``Chirac is doing exactly what he criticizes the United States of doing: telling other countries what to do,'' said Guntars Krasts, head of the European affairs committee in Latvia's parliament.
The French president made the comments Monday after many of the 10 ex-communist countries invited to join the European Union in May 2004 signed declarations of support for the United States' tough position against Iraq. ``It is not well brought-up behavior,'' Chirac said of the declarations. ``They missed a good opportunity to keep quiet.'' He warned that those nations were on ``dangerous'' ground because the parliaments of the 15 western European countries that now make up the EU still must formally vote to admit the eastern newcomers.


Made a good show of throwing his weight around. Sure looks like everybody was properly impressed, doesn't it?

In Bulgaria, which has offered a 150-member non-combat unit in case of war, President Georgi Parvanov summoned France's ambassador Wednesday in a show of displeasure. At a meeting with the envoy, Jean-Loup Kuhn-Delforge, Parvanov ``expressed concern about ... the emotional statement'' by Chirac, his office said.


"Has M. le President been working too hard lately? Perhaps he should consider taking a few weeks off..."

``Bulgaria insists on mutual respect between EU members and applicant countries, between big and small states,'' Parvanov said. ``Pressure by one state on another should not be allowed.''


Have a good look at Mom before you marry the daughter...

French Interior Minister Nicolas Sarkozy, in Sofia for discussions on countering illegal immigration, sought to smooth over the controversy. Chirac only wanted to tell prospective EU members that joining ``gives a lot of rights but also creates a lot of obligations, including solidarity,'' he told reporters.


Oh, I'm sure that smoothed it over. Didn't Leonard Brezhnev used to say things like that?

But as Chirac's remarks sank in Wednesday, fury erupted. ``Chirac's outburst must be understood as the recognition that a dream is beginning to unravel. The Holy Roman Empire New Europe imagined and created from rubble after the last war will not gravitate necessarily around the Paris-Berlin axis,'' the Romanian newspaper Ziua said in an editorial headlined ``Le Petit Big Brother.''


"I think we went through quite enough of that spit for 50 years, thank you."

Not all of Chirac's targets took him to task. A Hungarian official sought to play down the fuss, and Polish Foreign Minister Wlodzimierz Cimoszewicz said his government respected France's right to express its opinion, and he warned against ``too much emotional rhetoric.''


"He was obviously in his cups. Cut him some slack."

But reaction elsewhere was ferocious. In many countries, Chirac's remark was translated as ``shut up'' rather than ``keep quiet,'' only fueling the collective sense of outrage.


Most of us aren't subtle enough to see the difference...

The Lithuanian newspaper Lietuvos Rytas said in an editorial: ``It looks like Chirac has forgotten that eastern European countries broke free from communism and ... will not be the silent servants of Paris.''


"Maybe not of anyone, but certainly not of Paris..."

In tiny Slovakia, the daily Pravda wrote Wednesday in a commentary that ``neither Slovakia nor any other candidate country will enter the EU to keep silent, but in order to make their voice be heard more.''


Bet that remark made Jacques' hangover worse...

Romanians, who have been fascinated by French language, culture and architecture for more than 150 years, snapped at Chirac as a ``hypocrite'' and accused the French leader of misreading its support for a quick and decisive end to the Iraq crisis. ``What Chirac ... doesn't understand is that Romania is not pro-American, nor anti-French, nor anti-German, and least of all bloodthirsty for Iraq,'' said Cristian Tudor Popescu, editor-in-chief of the daily Adevarul. ``Did the Europeans and especially the French ever understand what Romania endured under communism? Romania is desperate ... Romania sees in the United States at this time the strongest guarantee that it won't have to return to the quagmire.''


Well, so much for your plan to run Europe, Jacques. Ain't payback a bitch?
Posted by: Steve || 02/19/2003 05:41 pm || Comments || Link || E-Mail|| [336067 views] Top|| File under:
Oslo Says Will Expel Founder of Iraqi Islamic Group
Norway said Wednesday it had decided to expel the founder of a radical Islamic group in Iraq who is suspected by Washington of links to Baghdad and the al Qaeda network.


Hot potato, hot potato!


Mullah Krekar, 47, would be expelled "with a view to national security," NTB news agency quoted Local Government Minister Erna Solberg as saying. "National security can be endangered by Krekar's presence in Norway," Solberg told a news conference.


They noticed


Krekar, the founder of the Ansar al-Islam group which controls a rugged corner of Kurdish-held northern Iraq, has lived in Norway with his family as a refugee off and on since 1991. Secretary of State Colin Powell told the U.N. Security Council earlier this month that Ansar gave safe haven to members of the al Qaeda group and may have tried to make chemical weapons. Krekar, 47, has denied the charges.


Wonder where they are going to expel him too?
Posted by: Steve || 02/19/2003 05:44 pm || Comments || Link || E-Mail|| [336062 views] Top|| File under:
Germany gives Sept 11 plotter 15 years jail
A Moroccan man has been jailed for 15 years by a German court for being an accessory to murder in the world's first trial directly linked to the September 11 attacks on the United States.


15 years is a good start.


Mounir El Motassadeq, a 28-year-old electrical engineering student, has also been convicted of attempted murder, grievous bodily harm and membership of a terrorist organisation. Prosecutors had demanded the maximum 15-year sentence, saying the accused was aware of the hijackers' plans and provided logistical back-up for the Hamburg-based Al Qaeda cell led by Mohamed Atta. Defence lawyers argued the accused did little more than befriend fellow Muslims and insisted his Afghan training did not make him a violent extremist.


"He just went to Afghanistan because of their reputation as a world leader in — religous training."
Posted by: Steve || 02/19/2003 10:17 am || Comments || Link || E-Mail|| [336067 views] Top|| File under:
Australia blind to new world order, EU warns
The European Union yesterday lashed out at Australia's foreign policy priorities, accusing the Federal Government of being blind to the new political reality emerging in Europe.


The EU seems to be awful cranky lately.


The Government last week unveiled a new foreign affairs white paper which dramatically boosted the role of security in foreign policy while restoring the importance of Asia. But the paper also acknowledged the United States as Australia's most important foreign policy relationship and trading partner.
The Greek ambassador, Fotios-Jean Xydas, said in a statement through his Sydney consulate that the white paper, while positive in many respects, completely missed the vital point that the EU was politically integrated as well as a single trading bloc.


Mr. Xydas seems to have missed the current discussions over Iraq.


"The Australian Government still seems to have difficulty with the concept of the EU as one trading bloc and prefers to think of it as a compilation of 15 separate countries," Mr Xydas said. "In fact, the EU is one trading area, without any internal borders, exactly as Australia has been since Federation." A spokesman for the EU delegation in Canberra confirmed Mr Xydas was speaking on behalf of EU member nations.


Well, the EU delegation thinks he is, anyway.


Mr Xydas said Australia's government should be able to recognise that trade integration also meant a steady political merging - and that the EU surpassed the US as Australia's most important trading and investment partner. Australia is negotiating a free- trade agreement with the US but is a frequent critic of EU trade policy. While acknowledging Europe's economic clout, the white paper said that strength did not translate into global power in other strategic areas. Mr Xydas also lashed out at the white paper's criticism of the EU's regulatory controls as costly and cumbersome. "One might well get the impression that the EU is a command economy with bureaucrats engaged in making life hard for business," he said.


One might, indeed!
Posted by: Steve || 02/19/2003 10:18 am || Comments || Link || E-Mail|| [336063 views] Top|| File under:
India-Pakistan
Two rebels killed in Indian Kashmir
Two rebels were killed by Indian security forces on Wednesday in a gunbattle along the de facto border with Pakistan in Kashmir, police said. Indian troops seized two assault rifles and other weaponry after the three-hour gunbattle in Kupwara district, 110 kilometers north of the provincial summer capital Srinagar. One of the slain militants was identified by officials as Faizul Rehman, a resident of Muzaffarabad, capital of the third of Kashmir administered by Pakistan.


We've been watching Iraq swell up to the explosion point for so long we've been neglecting Our Friends the Paks. They're not infiltrating Kashmir, nope, nope. No terrorism here. Nothin' to see, move along...
Posted by: Fred Pruitt || 02/19/2003 08:53 pm || Comments || Link || E-Mail|| [336063 views] Top|| File under:
Pakistan Misled FBI At Militant Camps
Pakistani intelligence officials misled FBI agents who visited a suspected Islamic militant training camp in Pakistan-controlled Kashmir by ordering inhabitants to hide in the jungle to make the camp appear deserted, an Indian police official said Monday. Pakistan denied there are any militant training camps operating in its portion of Kashmir.


"Nope, nothing here"


India has repeatedly accused Pakistan of training and supplying militant groups that are fighting against Indian rule in its part of the disputed Himalayan region. The police chief of Indian-controlled Kashmir, K. Rajindra, quoted two captured militants as saying the visits by the U.S. FBI agents occurred last year between May 27 and June 8, a time when Washington was trying to ease escalating tensions between India and Pakistan. Before the Americans arrived, "the men who were in these camps were taken to jungles, and asked to return in the evening," he told The Associated Press. The two captured militants claimed the FBI agents were at the camp for three to four hours, Rajindra said.


I hadn't heard anything about this before..


Rajindra's comments, which are unusual in India for being on the record, were the first indication that U.S. agents may have inspected the camps to check Pakistan's assertions that militants no longer operate there. Asked about Rajindra's account, the U.S. Embassy spokesman in Islamabad, Pakistan, Terry White, said "I have no information about it."


"Nope, don't know nothin"


Pakistan Information Minister Sheikh Rashid Ahmed said: "There are no training camps in Kashmir and anybody can go there to see for themselves and confirm it." He refused to comment, however, on whether such an FBI visit had occurred.


"Nope, don't know nothin"


Foreign Ministry spokesman Aziz Ahmed Khan said he hadn't heard of any FBI visits to Pakistan-held Kashmir.


"Nope, don't know nothin"


India and Pakistan almost fought their fourth war last year. Tensions eased after Pakistani President Gen. Pervez Musharraf pledged that all infiltration into Indian-controlled Kashmir by Islamic militants would be halted, and that his country didn't provide training or other aid to such groups. Rajindra said the two terrorists militants, from the banned Lashkar-e-Tayyaba group, were captured in January during a gunfight with Indian security forces in India's portion of the region. Indian security officials showed The AP a copy of what they said was the interrogation report of one of the militants, whose name wasn't given. Indian forces rarely arrest such militants. Most are killed, or escape.


A bullet is a lot cheaper than a court case.


The interrogation report said up to 35 Saudi Arabians were among the trainees at the camp.


But the Saudis are against terrorism!


"One day, before the course ended on June 8, ISI officials came to the camp to brief the LeT leaders about a visit of FBI officials," Rajindra said, citing the militants' account. The Inter Services Intelligence is Pakistan's intelligence agency.
And the controller of every anti-Indian jihadi group in the region
"All the boys and trainers of the Lashkar were asked to leave the place and go into jungles with their belongings, weapons and food," the interrogation report said. "They were asked to come back in the evening."
Posted by: Paul || 02/19/2003 02:20 am || Comments || Link || E-Mail|| [336062 views] Top|| File under:
I hate having formal rules...
When I opened Rantburg up to guest posters, I was worried we'd be overrun by trolls and herbal viagra peddlars. We haven't had any herbal viagra offers, and trolls have been mostly rare and haven't hung around long. When they do show up, please don't comment on them, unless it's something like




Goodbye. You won't be here long. Too bad you couldn't stay...




Rantburg was conceived as a repository for news about the War on Terror, and I'd like to keep it that way. Lately it's expanded to include hostilities with Iraq and North Korea, but since they're part of the same problem they live here, too. Because Zim-Bob-we and Ivory Coast are similar problems to Iraq and NKor, they creep in, too, though I don't give them full-time coverage. This is not an opinion journal, and despite the amount of smartassery in the commentary, it's not really a place to mouth off for the sake of seeing your own words on somebody else's site. There are lots of forums and chat rooms you can go to for that.

Your opinion is welcome. But if you post something, tie it to a hard news article that's related to the site's subject matter. Pure opinion, be it "I think Iraq sucks" or "I think war sucks" doesn't go here. Get your own weblog. I'll dump your post, even if I agree with the subject matter. I'll just dump it a little faster if I don't.

Things that I consider to be in poor taste will be dumped, too, just like the "first blood" pool was. Some of our readers are in Kuwait or Jordan or wherever, and some people we know who aren't readers are there. My best friend's son is there, in an artillery unit. The ones we don't know are there, too, lots of them. If I wasn't old and fat, I'd be in green right now, somebody else would be writing this, and I'd be there.

I don't have a sense of humor where our troops are concerned. I don't think most of our readers do, either. If you look at this as a game, as a sideshow, you can make bets, but not here. I take every injury, every loss of life to one of our troops personally. When the festivities begin with Sammy there will be more than enough of them, even if the number's as small as last time.

Thanks for your support,

The Management
Posted by: Fred Pruitt || 02/19/2003 09:34 pm || Comments || Link || E-Mail|| [336065 views] Top|| File under:
Iran
Iran warns U.S. not to violate its airspace
Iran warned the United States on Wednesday that any violation of Iranian airspace by American planes would be met with a "swift and resolute" response. Defense Minister Ali Shamkhani was commenting on several U.S. planes seen flying very close to Abadan, a port city in southwestern Iran. "We will not allow our airspace to be violated. If it happens, we will prevent its reoccurrence through our swift and resolute response," Defense Minister Ali Shamkhani told reporters after a Cabinet meeting.


A stern letter of protest? A strong message of warning?


"The Americans state that their weapons and instruments are accurate and error-free. Of course, the USS Vincennes proved otherwise," Shamkhani said. In 1988, the USS Vincennes cruiser shot down an Iran Air Airbus A300 over the Gulf, killing all 290 passengers and crew aboard.


Weapons worked just fine, seems to me. Of course, the target was miss-identified, but another of our ships had been hit by an Iraqi air to surface missile in the same region. They were nervous and a mite trigger happy. Shit happens in a war zone.
Posted by: Steve || 02/19/2003 02:26 pm || Comments || Link || E-Mail|| [336071 views] Top|| File under:
Home Front
James Earl Jones: Let's Finish the Job ( Iraq)
PEMBROKE - "I have one announcement to make: Princess Leia, I am your father."

Jones, the deep voice behind Darth Vader of "Star Wars," was part of the Distinguished Speaker Series at UNC Pembroke. Jones talked about his battle to overcome a speech problem, the life and accomplishments of Martin Luther King Jr. and the impending war with Iraq.

Minutes into the speech, the crowd erupted in laughter as a UNCP student near the front waved a sword like the one used by Vader in the "Star Wars" films. Jones declined several requests to impersonate the infamous Vader and Mufasa, the character voice he portrayed in the "The Lion King."

Rather, Jones talked about a need for societal change; the responsibilities of every American, regardless of ethnicity; and the importance of equality and freedom. He frequently quoted the works of King. "Let us remind ourselves tonight it's better to light the candle than curse the darkness," Jones said. "We all know the roots of prejudice. We have to work together. We have to fix that which we are responsible for, accept the part that is ours and move on. Dr. King found the courage to fight for it. He gave all, including his life. In doing so, he touched all our lives."

Jones, a former Army officer, drew perhaps the biggest round of applause after the subject turned to America's showdown with Iraq. He said that war is sometimes necessary. "All people have to be prepared," Jones said. "If we are going to be the police, we also have to be the guardians. We can no longer play games. I was not against the war in Bosnia. I was against it taking so long. I was not against the war in Somalia. Again, it took too long, and we didn't finish the job. We should've stayed and finished the job. About this pending war, I just think we should've finished that war the first time."


Clear, Concise and direct. I wonder how that translates in French?



Jones, who turned 72 on Jan. 17, was born in poverty to sharecroppers in Arkbautla, Miss. He moved with his grandparents to Michigan after his father, an ex-prize fighter, abandoned the family. As a young man, Jones stuttered when he spoke. From age 6 to 14, he refused to talk. One of his English teachers coaxed Jones out of silence by persuading him to read a poem that Jones had written. He corrected the speech impediment and worked his way through college at the University of Michigan. He served in the Army before becoming an actor. "I'm trying to get around (stuttering)," Jones told the audience. "I have a better vocabulary now because I have to find better words that I won't trip on."

Jones has appeared in almost 200 movies and television shows. He made his screen debut in 1964 in the film "Dr. Strangelove," but returned to the stage. He starred in a few feature films, but hit it big with "Star Wars" in the late '70s.

The Rev. Euphema Mack of Lumberton brought her 4-year-old grandson, Brandon Shaw. She said she was impressed by Jones' candor. "It's been so long since I heard a person address the issues and not pitty-patter around them," Mack said.

Dolores Jones of Rowland said, "I thought he was very enlightening. I've always admired his contributions to the arts and his beliefs. He is a role model not only for blacks, but everybody. He represents people in general."


When you see an authentic hero, its reminds you just how phony the pretenders really are. Few men anywhere can carry themselves with the dignity that this man has shown.
Posted by: Frank Martin || 02/19/2003 05:48 pm || Comments || Link || E-Mail|| [336065 views] Top|| File under:
L.A. city council rejects anti-war measure
Some sanity. In LALA land of all places...


LOS ANGELES, Feb. 18 (UPI) -- A resolution opposing an attack on Iraq failed to pass in the Los Angeles City Council Tuesday after spirited public testimony that included statements from celebrities and the ejection of an elderly woman from the council chambers. The 13-member council voted 7-6 in favor of the proposal, which needed eight votes to pass and will be brought up again for another possible vote Friday. "We are City Council members and weren't elected to deal with foreign affairs," Councilwoman Wendy Gruel said after the vote that came at the end of a series of speakers, including actors Ed Asner and David Clennon.


Councilwoman Gruel sound like she has a clue.


"I believe that this war, if (President) George Bush starts it, will be a crime against humanity," said Clennon, a veteran-supporting actor

nobody

who appeared in films such as "The Paper Chase," "From the Earth to the Moon," and the anti-war film, "Go Tell the Spartans."
Asner

the has been

railed against the "failed" Bush administration and ventured that the Iraq crisis and the war against terrorism were "aimed at keeping the (American) people intimidated."


Ed....SHUT UP!!!!!


The testimony was largely orderly, although two police officers escorted a white-haired woman in a "Green Power" T-shirt out of the packed council chambers after she was declared out of order.


Bet you granny was queen of the commune back in '69.


Ninety communities nationwide have passed symbolic resolutions against the anticipated war in Iraq. The communities include a number of college towns as well as major cities such as Chicago, Seattle, Detroit and San Francisco.


San Francisco and Seattle? Stop the presses...


While such resolutions carry no authority, council members such as Gruel and Jack Weiss, with the concurrence of Mayor Jim Hahn, voted against the measure because they believed it was inappropriate for the council to take a formal position on Iraq. "In my view," Weiss told the hearing, "we ought to be focusing on fixing sidewalks and not (Iraqi leader) Saddam (Hussein)."


Appears Councilman Weiss also has a clue.
Posted by: tu3031 || 02/19/2003 05:50 pm || Comments || Link || E-Mail|| [336065 views] Top|| File under:
Lileks - "We're the Axis of Elvis."
If you don't read James Lileks Bleat every day, (and why don't you ?)click on the title and read what he has to say about the protests. Here's a taste:


The Spartacists won't prevail; I'm not suggesting that we saw Western liberal democracies dissolving before our eyes. There are millions in Europe who hate the US - oh, stop the presses. There are millions of people who believe that tyrants should always be handled with the delicate tongs of democracy - well, blow me down. "It is time to think about human rights, not money" I heard one French protester say on the news. "War is not the answer to war." If it weren't for the autonomous nervous system, some of these people would die because they're too stupid to remember to breathe. War is always the answer to war if war is brought down upon you. Evil requires resistance. If a man in a crowd grabs your child from your arms, you do not wonder what brought him to this moment, or petition the city council for a resolution requiring him to hand over the skeletons of his previous victims.

You stab him in the eyeball with your car keys.
Posted by: Steve || 02/19/2003 10:47 am || Comments || Link || E-Mail|| [336062 views] Top|| File under:
East/Subsaharan Africa
Winnie Mandela - Iraqi 'human shield'
Winnie Madikizela-Mandela has offered to go to Iraq as a human shield.


Those Bomb Targets in Baghdad can't even send an email right.


Her office said that she would first consult with the women's league of South Africa's ruling African National Congress, which she still heads. Her former husband, Nelson Mandela, is also opposed to the United States-led plans to attack Iraq.
"...and is wishing his murdering ex-wife a good trip"
Last week, South Africa President Thabo Mbeki offered to send weapons experts to help Iraq disarm, following its own experience in the 1990s.
It's not that he can't, Thabo, he just won't.
"Mrs Madikizela-Mandela believes we have the experience in South Africa of having seen our children needlessly killed."


And so having herself needlessly killed is the logical thing to do.




She was one of those needlessly killing them, if I remember correctly. And I do.

"She wants to involve women from across all parties and interested groups, on a mother-to-mother basis," the aide said.


Suspect she'll come across an awful lot of apathy...


Mrs Madikizela-Mandela, 66, remains extremely popular with ordinary South Africans, despite being marginalised from the corridors of power. During the struggle against apartheid, she was known as "Mother of the nation".


She's keen to make an awful lot of orphans.


She was overwhelmingly voted back into the ANC's leadership at last year's congress. She is currently facing fraud and theft charges amounting to $100,000.


But that wouldn't push her towards popularity stunts.


In 1992, she was convicted of kidnapping 14-year-old anti-apartheid activist Stompie Sepei, who was murdered, but her six-year sentence was suspended on appeal.


That's one of the kids I was talking about...

In the 1990s, South Africa dismantled its nuclear, chemical and biological arsenal which had been established during the apartheid regime. UN chief weapons inspector, Hans Blix, praised South Africa's disarmament as a model of co-operation, and has urged Iraq to adopt it.


Hmmm, Blix, what was that about "after" and "regime"?



1992: Convicted of kidnapping
1996: Divorced from Nelson Mandela
2002: Went on trial for fraud


2003: Believed vapourized whilst chained to radiator, Baghdad police HQ.
Posted by: Anonymous || 02/19/2003 10:15 am || Comments || Link || E-Mail|| [336064 views] Top|| File under:
Mugabe may face torture charge at Paris summit
The human rights campaigner Peter Tatchell will file a complaint this morning with the general prosecutor of Paris requesting that Robert Mugabe, the Zimbabwean President, be arrested on torture charges when he arrives for a two-day summit of African leaders.


Why not file a complaint in Brussels? They have jurisdiction over the entire world!


The legal action, using the UN Convention Against Torture, which France has signed, is likely to be symbolic because there is no precedent of a foreign leader being prosecuted in France while in office.


Trust the French to make sure of that.


The move is almost certain to ensure Zimbabwe dominates the news during the Franco-African summit, which begins today. Mr Tatchell said: "The fact that the French government is prepared to wine and dine Mugabe despite European sanctions against him flies in the face of noble French ideals of justice and liberty. If Slobodan Milosevic can be put on trial for human rights abuses, why can't Robert Mugabe?''


I like this guy. Why indeed?


Mr Tatchell's protest will be supported by members of Zimbabwe's opposition party, the Movement for Democratic Change including Tom Spicer, whose affidavit of torture by secret police will be used to back the arrest application.


Add in the news accounts of the Green Bombers and you could almost get a conspiracy indictment.


Mr Tatchell's move is likely to ensure that Zimbabwe displaces Ivory Coast as the main focus of attention at the summit. The delegation from Ivory Coast was downgraded yesterday when President Laurent Gbagbo, who is under threat from rebels controlling half of his country, said he would send his Prime Minister, Seydou Diarra.


Wonder why Gbagbo isn't willing to leave home right now? After all, the French wouldn't do anything to his government while he's gone, would they?


France badly needs some good news to emerge from the summit. President Jacques Chirac takes a strong interest in Africa and wants French influence to extend beyond French-speaking countries.


I thought that was his project for the EU.
Posted by: Steve White || 02/19/2003 01:09 am || Comments || Link || E-Mail|| [336063 views] Top|| File under:
Poll triggers series of attacks by Zimbabwe's youth thugs
Human rights activists called on the Commonwealth yesterday to investigate the abuses perpetrated by a growing number of state-sponsored youth gangs in Zimbabwe. Investigations by the Guardian reveal that President Robert Mugabe's youth militia are increasingly well-trained in torture techniques that are then used on civilians.


Bob must of recruited a few hard-bodies from Iraq. Birds of a feather and all that.


Police take virtually no action against the forces, widely known as "green bombers" for the colour of their military-style uniforms and for their reputation for violence.


Green? Just a coincidence, I'm sure.


The trauma is evident on the face of Jameson Gadzirai, 23, three weeks after he and three others were abducted by the Zanu-PF youth militia. He had gone to Kuwadzana township in Harare as part of a residents' association team. "They were 'green bombers'. I could tell from the uniforms," Mr Gadzirai said. "They started beating us. They suspended us in the air and whipped our backs and our backsides. They beat the soles of our feet. They were organised, very systematic.


Hmmm, okay, I guess they could have been Iranian-trained.


"And they kept asking us questions. Who did we work for? Who was paying us? Who were we spying for?" Mr Gadzirai added: "They seized our cell phones and when they found the numbers of lawyers and [Harare's] Mayor Elias Mudzuri, they said that proved we were spies." When they were released after a few hours they could hardly walk because of their swollen feet, and they could not sit down. Medical tests confirmed that the injuries were consistent with Mr Gadzirai's account. When they reported the incident to the police, they were arrested. No action has been taken against their attackers.


This is Zimbabwe! Of course the victims were arrested. Just wondering: what tribe were they from?


Thirty similar reports in Kuwadzana were documented by the Human Rights Forum in January. "The systematic use of violence by the green bombers is a gross human rights abuse," said John Makumbe, a member of Zimbabwe in Crisis Coalition, who was recently beaten by police. "Anyone who doesn't believe that there is torture in Zimbabwe need only look at my face. The situation is getting worse by the day. We appeal to the Commonwealth to send a British paratroop regiment and some Harriers fact-finding mission to investigate. It is urgent." The recent rise in violence has been blamed on a local byelection planned for March 29 and 30. Scores of youth hardbodies militia were brought into Kuwadzana and quickly established an unofficial curfew to stop residents congregating at night. "They beat up anybody found out on the streets or in beer halls after 6pm," said Tendai, a Harare worker too fearful to give his full name. "Because of transport problems many people get home late and they get beaten."

Fanuel Tsvangirai, the chairman for the opposition MDC party in Kuwadzana, was abducted on January 21. "Eight guys took me from my home. They took me to their camp and they handcuffed me to a pole. They stripped me and stuffed my pants in my mouth. There were about 100 youths there and they sang Zanu-PF songs as I was beaten. They wanted me to disclose the MDC's strategy for the upcoming byelection. "They wanted me to give them the names and addresses of other MDC members."


Wonder what would happen to them?


Mr Tsvangirai says he was beaten for four hours before being turned over to police, who he claims subjected him to more beatings, electric shocks and cigarette burns.


Are the police recruited from the Green Bombers or are they providing advanced training?


Gaping wounds on his feet, hands, shins and thighs are testimony to his story. He was eventually released without charge on January 27.

The youth militia are trained in six-week sessions at four camps established by the government. Ostensibly they are doing their "national service" and learning skills to help oppress the community, but witnesses tell a different story. "They teach political orientation and history of the liberation struggle," a young man who went to one camp said. "They do teach some skills, like carpentry, but we did lots of military training and physical exercise. We learned songs. In military training we learned methods to interrogate and beat people."


All the things a dictator needs to cow his people.
Posted by: Steve White || 02/19/2003 02:14 am || Comments || Link || E-Mail|| [336063 views] Top|| File under:
Home Front
US plan for new nuclear arsenal
The Bush administration is planning a secret meeting in August to discuss the construction of a new generation of nuclear weapons, including "mini-nukes", "bunker-busters" and neutron bombs designed to destroy chemical or biological agents, according to a leaked Pentagon document. The meeting of senior military officials and US nuclear scientists at the Omaha headquarters of the US Strategic Command would also decide whether to restart nuclear testing and how to convince the American public that the new weapons are necessary.


Weapons evolve as the reasons for them evolve.


The leaked preparations for the meeting are the clearest sign yet that the administration is determined to overhaul its nuclear arsenal so that it could be used as part of the new "Bush doctrine" of pre-emption, to strike the stockpiles of chemical and biological weapons of rogue states.


This will give the NKors the willies. Not to mention the Chinese.


Greg Mello, the head of the Los Alamos Study Group, a nuclear watchdog organisation that obtained the Pentagon documents, said the meeting would also prepare the ground for a US breakaway from global arms control treaties, and the moratorium on conducting nuclear tests. "It is impossible to overstate the challenge these plans pose to the comprehensive test ban treaty, the existing nuclear test moratorium, and US compliance with article six of the nuclear non-proliferation treaty," Mr Mello said. The documents leaked to Mr Mello are the minutes of a meeting in the Pentagon on January 10 this year called by Dale Klein, the assistant to the defence secretary, Donald Rumsfeld, to prepare the no longer secret conference, planned for "the week of August 4 2003".


Why not just announce the start time and the hotel room while you're at it?


The National Nuclear Security Administration, which is responsible for designing, building and maintaining nuclear weapons, yesterday confirmed the authenticity of the document. But Anson Franklin, the NNSA head of governmental affairs, said: "We have no request from the defence department for any new nuclear weapon, and we have no plans for nuclear testing. "The fact is that this paper is talking about what-if scenarios and very long range planning," Mr Franklin told the Guardian.


Which they do all the time.


However, non-proliferation groups say the Omaha meeting will bring a new US nuclear arsenal out of the realm of the theoretical and far closer to reality, in the shape of new bombs and a new readiness to use them. "To me it indicates there are plans proceeding and well under way ... to resume the development, testing and production of new nuclear weapons. It's very serious," said Stephen Schwartz, the publisher of the Bulletin of the Atomic Scientists, who added that it opened the US to charges of hypocrisy when it is demanding the disarmament of Iraq and North Korea. "How can we possibly go to the international community or to these countries and say 'How dare you develop these weapons', when it's exactly what we're doing?" Mr Schwartz said.


This fellow is the Bulletin publisher and has never heard of this formula? Threat = capability x intentions


The starting point for the January discussion was Mr Rumsfeld's nuclear posture review (NPR), a policy paper published last year that identified Russia, China, North Korea, Iraq, Iran, Syria and Libya as potential targets for US nuclear weapons. According to the Pentagon minutes, the August meeting in Strategic Command's bunker headquarters would discuss how to make weapons to match the new policy. A "future arsenal panel" would consider: "What are the warhead characteristics and advanced concepts we will need in the post-NPR environment?" The panel would also contemplate the "requirements for low-yield weapons, EPWs [earth-penetrating weapons], enhanced radiation weapons, agent defeat weapons".


All about planning and discussion. There's no political decision and won't be for quite a while.


This is the menu of weapons being actively considered by the Pentagon. Low-yield means tactical warheads of less than a kiloton, "mini-nukes", which advocates of the new arsenal say represent a far more effective deterrent than the existing huge weapons, because they are more "usable". Earth-penetrating weapons are "bunker-busters", which would break through the surface of the earth before detonating. US weapons scientists believe they could be used as "agent defeat weapons" used to destroy chemical or biological weapons stored underground. The designers are also looking at low-yield neutron bombs or "enhanced radiation weapons", which could destroy chemical or biological weapons in surface warehouses.

According to the leaked document, the "future arsenal panel" in Omaha would also ask the pivotal question: "What forms of testing will these new designs require?" The Bush administration has been working to reduce the amount of warning the test sites in the western US desert would need to be reactivated after 10 years lying dormant.


In ways large and small, loud and quiet, the Bush people are very serious about long-term security issues.
Posted by: Steve White || 02/19/2003 02:17 am || Comments || Link || E-Mail|| [336065 views] Top|| File under:
Who's in the News
40
[untagged]
Bookmark
E-Mail Me
The Classics
The O Club
Rantburg Store
The Bloids
The Never-ending Story
Thugburg
Gulf War I
The Way We Were
Bio
Merry-Go-Blog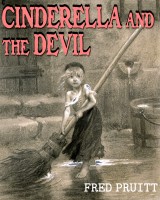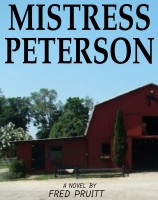 On Sale now!


A multi-volume chronology and reference guide set detailing three years of the Mexican Drug War between 2010 and 2012.

Rantburg.com and borderlandbeat.com correspondent and author Chris Covert presents his first non-fiction work detailing the drug and gang related violence in Mexico.

Chris gives us Mexican press dispatches of drug and gang war violence over three years, presented in a multi volume set intended to chronicle the death, violence and mayhem which has dominated Mexico for six years.
Click here for more information


Meet the Mods
In no particular order...


Steve White
Seafarious
tu3031
badanov
sherry
ryuge
GolfBravoUSMC
Bright Pebbles
trailing wife
Gloria
Fred
Besoeker
Glenmore
Frank G
3dc
Skidmark



Better than the average link...



Rantburg was assembled from recycled algorithms in the United States of America. No trees were destroyed in the production of this weblog. We did hurt some, though. Sorry.
35.172.111.47

Help keep the Burg running! Paypal: