-Lurid Crime Tales-
Border Patrol arrests gang members, migrant with child sex crime conviction in groups crossing into US
[FoxNews] So far there have been 110 gang members apprehended in FY 2022.

Border Patrol agents in the

Rio Grande Valley Sector

have nabbed two gang members and a migrant with a child sex crime conviction coming across the border as part of separate groups of migrants entering the U.S.

On Wednesday, agents arrested a Salvadoran national and registered sex offender who had been arrested in Texas in 2018 for indecency with a child by sexual conduct. He was convicted but not deported, and instead was sentenced to five years probation.

Just a year later he was arrested in Houston for stalking and child abuse, and this time was deported. He also has an outstanding warrant. The Customs and Border Protection (CBP) release says that the group he was traveling in included a 7-year-old girl traveling with her mother.

On Tuesday, agents in La Joya encountered a group of six migrants trying to avoid them. During processing, they discovered one woman was an 18th Street gang member with multiple removals – including as recently as August.

Then on Wednesday, a Salvadoran MS-13 gang member was arrested in a group of three in McAllen. He also has been deported before.

Agents have nabbed a number of sex offenders in the holiday period. Officials announced this week they arrested an Ecuadorian national with previous convictions for aggravated sodomy, child molestation and rape from Atlanta, Georgia. He had served 12 years for the convictions.



Tucson Sector

Chief Border Patrol Agent John Modlin announced this week that agents had arrested a Mexican citizen who is also a registered sex offender previously convicted of aggravated criminal sexual abuse in Illinois.

In Fiscal Year 2021, there were 488 convicted sexual offenders among migrants coming across the border, up dramatically from 156 in FY2020 and 58 in FY2019. So far in FY2022, which began in October, there have been at least 64 sex-related convicted criminals among migrants.

Meanwhile, there have been 110 gang members apprehended at the border so far in FY2022. In FY2021, there were 348 gang members apprehended, down slightly from the 363 encountered in FY2020 and significantly from 976 in FY2019 – which has led some Republicans to fear they are sneaking past an overwhelmed Border Patrol.
Posted by: Skidmark || 01/07/2022 00:00 || Comments || Link || E-Mail|| [183 views] Top|| File under: Migrants/Illegal Immigrants
Afghanistan
Durand Line Fencing 94% Completed: Pakistan
[TOLO]

Hmmmm...walls/fences work? Somebody tell Brandon


Pakistan's military says that it would complete the fencing along the Durand Line.

"The fencing alongside the (Durand Line) is continuing and work is completed 94 percent. Pakistan will finish it. This is good for the security of the people on both sides," said Babar Iftikhar, spokesman for Pakistan's armed forces.

The dispute over the Durand Line between Kabul and Islamabad is apparently escalating.

The Islamic Emirate said that the decision over the fate of the Durand Line belongs to the people living on both sides of the line.

"The Durand Line is an issue of the whole nation, not the government. It doesn't belong to the government. We will give the responsibility to the nation, so the nation will make the decision," said Deputy Minister of Foreign Affairs, Sher Mohammad Abbas Stanikzai.

Earlier, a video on social media showed Islamic Emirate forces destroying the Durand Line fencing and engaging in a dispute with the Pakistani military.

A Pakistan military spokesman said that the fencing was aimed to protect the people along the Durand Line.

The Durand Line has been a controversial issue between Kabul and Islamabad for a long time.

The former Afghan government also showed opposition to the fencing along the border.

"There is a possibility of inflicting damage to Pakistan as well because of this (fencing) issue. Pakistan said it was just an issue in a single area, but it is not, because it (tension on Durand) occurred in Nangarhar, Nimroz, Kandahar and it may occur in other areas. But anyway, there is a need for dialogue," said Tahir Khan, a journalist from Pakistan.

"It is a border for us. It is not a line. I am a Pahstun but I accept it (Duand Line) as a border. But the Pashtuns in Afghanistan are my brothers and sisters," said Asif Durani, former deputy ambassador of Pakistan to Kabul.

The Pakistan military has been fencing the Durand Line for the past five years. The length of the Durand Line is approximately 2,500 km.

The fencing of the Durand Line has also faced a strong reaction from the public in Afghanistan. The video showing an alleged member of the Islamic Emirate destroying the fencing was widely celebrated by Afghan social media users.


Posted by: Frank G || 01/07/2022 00:00 || Comments || Link || E-Mail|| [104 views] Top|| File under: Taliban/IEA
Africa Subsaharan
Boko Haram attacks in Borno state: 10 troops toes up on army base, teenage jacket wallah named, Christian town sacked
Boko Haram Attacks Nigerian Army Base In Borno, Says 10 Soldiers Killed, Military Vehicles Captured

[SAHARAREPORTERS] The Islamic State
...formerly ISIS or ISIL, depending on your preference. Before that they were al-Qaeda in Iraq, as shaped by Abu Musab Zarqawi. They're really very devout, committing every atrocity they can find in the Koran and inventing a few more. They fling Allah around with every other sentence, but to hear western pols talk they're not really Moslems....
-backed faction of Boko Haram

...not to be confused with Procol Harum, Harum Scarum, possibly to be confused with Helter Skelter. The Nigerian version of al-Qaeda and the Taliban rolled together and flavored with a smigeon of distinctly Subsaharan ignorance and brutality...
, the Islamic State West Africa Province (ISWAP), formerly known as Jamā'at Ahl as-Sunnah lid-Da'wah wa'l-Jihād, has claimed that its fighters killed 10 Nigerian soldiers in Borno State.

According to ISWAP in a post on Wednesday, the soldiers were killed when an explosives-laden vehicle rammed into a military post in

Marte

, located near the shores of Lake Chad, Borno State.

SaharaReporters gathered that the

holy warriors

had on Tuesday engaged the Nigerian troops at the military post in the community in a

shootout

.

The terror group added that it razed down the facility, while armoured tank and military operational vehicles were captured.

ISWAP in the post said 10 people were killed including soldiers and children during the attack.

The terror group added that it razed down many military operational vehicles.

Since the death of JAS leader, Abubakar Shekau
...the lunatic leader of Boko Haram who has been reported dead at least eleven times, pledged his body and soul to ISIS, told his fighters to hang it up once or twice, and been fired by the Caliph and refused to step down. Last seen in 2017, sneaking into Cameroon while wearing a burka...
, ISWAP has been consolidating its grip in locations around Lake Chad.

Just recently, it appointed Wali Sani Shuwaram, a 45-year-old as the new Leader (Wali) of ISWAP in Lake Chad.

The sect's membership has swollen with the defection of hundreds of Boko Haram fighters under Shekau.

The Nigerian Army has repeatedly claimed that insurgency had been largely defeated and frequently underplays any losses.

The terror group has caused over 100,000 deaths and displaced millions of individuals mainly in Adamawa, Borno, and Yobe states.

[PUBLISH.TWITTER]

The Islamic State
...formerly ISIS or ISIL, depending on your preference. Before that they were al-Qaeda in Iraq, as shaped by Abu Musab Zarqawi. They're really very devout, committing every atrocity they can find in the Koran and inventing a few more. They fling Allah around with every other sentence, but to hear western pols talk they're not really Moslems....
-backed faction of Boko Haram

...Nigeerian Islamist group, formerly paying homage to al-Qaeda, then, when the money ran out, to the Islamic State, and headed by nutcase Abu Bakr Shekau. Once he exploded in a gunfight with ISWAP, many in the group surrendered to the govt and others went with their new overlords. The remainder are a shell of their former selves, stmbling glassy-eyed and lonely through the Sambisa Forest and the soothing waters of Lake Chad, asking themselves What is truth?, or maybe just I wonder what's for dinner? I hope it's not rhinocerous again! ...
, the Islamic State West Africa Province (ISWAP), has named a teenager, Abu Sulayman al-Ansari, as the

jacket wallah

who rammed an explosives-laden pick-up truck into a military post in Borno State.SaharaReporters had earlier reported how a Jihadist fighter targeted the military post in Marte, located near the shores of Lake Chad, killing about soldiers.

The

gunnies

also engaged the Nigerian troops in a

shootout

.

The terror group in a post added that it razed down the facility, while armoured tank and military operational vehicles were captured.

ISWAP, which split from the mainstream Boko Haram in 2016, has become a dominant group, focusing on military targets and high-profile attacks, including against aid workers.



The Islamic State-backed faction of Boko Haram, the Islamic State West Africa Province (ISWAP), has attacked

Wultihiya

, a town in Borno State.

Wultihiya, a predominantly Christian community, is located in the

Askira Uba

Local Government Area of the state.

SaharaReporters learnt that the gunmen also burnt down the community's church, some houses and two cars.

The attack, which occurred on Thursday was not repelled, residents told SaharaReporters.

Residents who had retired into their homes were forced to flee into the bushes as the gunmen stormed the village, shooting sporadically.

Posted by: Fred || 01/07/2022 00:00 || Comments || Link || E-Mail|| [158 views] Top|| File under: ISWAP
Bandits Attack Five Zamfara Communities, Kill Many Residents
[PUBLISH.TWITTER]

Bandits have killed many people in

Anka

and

Bukkuyum

local government areas of

Zamfara

State.

The villages attacked are Tungar Geza, Rafin Gero, Kurfar Danya, Kewaye and Tungar Na More.

A source, who spoke to VOA Hausa, said the attacks started from Barikin Daji in what was described as a fight between the

bandidos

and

Yan Sakai

(the unofficial vigilante members).

"They had been fighting since yesterday (Tuesday night). What scared us was how they were able to displace Kurfar Danya. You know it was said that Kurfar Danya was impenetrable, but I swear to God, they (banidts) have burnt down the whole village.

"They moved to Tungar Na More and to Rafin Gero. As I speak to you now, some houses are still on fire in Rafin Gero. Tungar Isa and Barayar Zaki are also some of the villages that were burnt down," he said.

While he could not confirm the number of those killed, the source said several people who made it to

Anka town

could not find their family members.

Deadly attacks have raged across Zamfara State where

bandidos

have thrived.

Farming and herding communities in the state have long been terrorised by gangs, who raid villages, stealing cattle and kidnap residents for ransom.

In 2019, the state government entered a peace agreement with the

button men

.

About 15 brand new Hilux vehicles and cash gifts were also given to leaders of different 'repentant' gangs of

bandidos

by the governor in 2020.

But despite all these, communities in the state are still being attacked and residents kidnapped and or killed.
Posted by: Fred || 01/07/2022 00:00 || Comments || Link || E-Mail|| [182 views] Top|| File under: Banditti
India-Pakistan
Bulli Bai case: With main conspirator Neeraj Bishnoi's arrest, whole network busted: Delhi police
[OneIndia] The Delhi cops will produce Neeraj Bishnoi, main

Bulli Bai

case conspirator, before the court tonight after he was arrested he was arrested in Assam on Wednesday evening. He was nabbed by Assam police hours after their Delhi counterpart shared the information about him.

"Neeraj Bishnoi, main Bulli Bai case conspirator, will be presented in Delhi Court tonight. He has confessed, but most importantly, we've acquired technical evidence required from his laptop & mobile. Whole network has been busted," news agency ANI quotes DCP(IFSO) KPS Malhotra as saying over the arrest of Neeraj Bishnoi.

He has been brought to Delhi by the Delhi Police Special Cell and on Thursday evening.

21-year-old Niraj Bishnoi is the "main conspirator" is arrested for his alleged involvement in the app that has listed hundreds of

Moslem

women for "auction", police said.

"Delhi Police have been coordinating with us over the matter. Their team reached here on Wednesday morning and by evening, we had located the accused," PTI quotes the officer of Assam Police as saying. "The operation was over in about 12 hours here," he added.

Hundreds of

Moslem

women were listed for auction on the "Bulli Bai" mobile application with photographs sourced without permission and doctored. The app appeared to be a clone of "Sulli Deals" which triggered a similar row last year.

Bishnoi, a resident of Jorhat who studies in Bhopal, is also the creator of the "Bulli Bai" app on GitHub as well as the main Twitter account holder of "Bulli Bai", police said.

He was arrested by the Intelligence Fusion and Strategic Operations (IFSO) unit of the Delhi Police. He was taken to Delhi from Jorhat in the afternoon for further investigation, reports PTI.

On the other hand, the cyber cell of Mumbai Police arrested three - a 19-year-old woman, alleged to be the main culprit, from Uttarakhand, a 21-year-old engineering student from Bengaluru and another 21-year-old, also from Uttarakhand.

The Delhi cops filed an FIR against unknown persons for allegedly uploading a doctored picture of a woman journalist on a website on Saturday. The journalist had lodged a complaint and shared a copy on Twitter.

Earlier this week, an 18 year old identified as Shweta Singh was held by the Mumbai Police on the accusation that she is the prime accused in the Bulli Bai case in which photographs of several

Moslem

women were posted on an app for auction.

She was using a fake Twitter handle called JattKhalsa07 and the same was used to upload hate posts and objectionable photos and comments. She lost both her parents. She first lost her mother to cancer and father to COVID-19 last year. She has two sisters and a brother. Singh was preparing for her engineering exams.
Posted by: trailing wife || 01/07/2022 01:37 || Comments || Link || E-Mail|| [80 views] Top|| File under: Govt of Pakistain Proxies
Gunfight breaks out in central Kashmir's Chadoora
[GREATERKASHMIR] A

shootout

broke out between

bully boyz

and security forces in Zolwa area of Chadoora in central Kashmir

...a disputed territory lying between India and Pakistain. After partition, the Paks grabbed half of it and call it Azad (Free) Kashmir. The remainder they refer to as "Indian Occupied Kashmir". They have fought four wars with India over it, the score currently 4-0 in New Delhi's favor. After 72 years of this nonsense, India cut the Gordian knot in 2019, removing the area's special status, breaking off Ladakh as a separate state, and allowing people from other areas to settle (or in the case of the Pandits, to resettle) there....
's Budgam district on Thursday night.

"Encounter has started at Zolwa Kralpora Chadoora area of #Budgam. Police and security forces are on the job. Further details shall follow, " a police

front man

said.

The encounter broke out shortly after security forces cordoned the area following inputs about the presence of

bully boyz

there.

It was not immediately known as to how many

bully boyz

are trapped in the area.
Posted by: Fred || 01/07/2022 00:00 || Comments || Link || E-Mail|| [139 views] Top|| File under: Govt of Pakistain Proxies
Two militants, as many associates arrested in Srinagar: police
[GREATERKASHMIR] Police on Thursday claimed to have arrested two

turbans

affiliated with TRF and MGH

Death Eater

outfits and as many of their associates involved in the killing of a property dealer in downtown Srinagar in December last year.

As per police, the property dealer Rauf Ahmed was

rubbed out

by

turbans

on December 22 in Safa Kadal.

A police

front man

said that the arrested

turbans

were working on the directions of Dr Asif Maqbool Dar of MIG Colony Bemina at present Dhamam Saudi Arabia

...a kingdom taking up the bulk of the Arabian peninsula. Its primary economic activity involves exporting oil and soaking Islamic rubes on the annual hajj pilgrimage. The country supports a large number of princes in whatcha might call princely splendor. Fifteen of the nineteen WTC hijackers were Saudis, and most major jihadi commanders were Saudis, to include Osama bin Laden. Crown Prince Mohammed bin Salman quietly folded that tent in 2016, doing terrible things to the guys running it, and has since been dragging the kingdom into the current century...
and Sajjad Gul of HMT Parimpora.

In a handout issued today, Srinagar Police said that during the course of investigation, "movement of some suspects was detected in Srinagar City".

"Based on further analysis and credible human intelligence, Srinagar Police detected suspicious movement of

Lions of Islam

in Baghat Barzulla area. On this Srinagar police alongwith CRPF laid special Nakas and apprehended two

Lions of Islam

of proscribed

Lions of Islam

organization TRF / MGH an off shoots of LET/JeM near Barzulla Bridge," police said while identifying the arrested duo as Suhail Qadir Khanday son of Ghulam Qadir Khanday of Tral Pulwama and Suhail Mushtaq Waza son of Mushtaq Ahmed Waza of Nikloora Pulwama.

Two pistols along with two pistol magazine and 30 pistol bullets were recovered from them on the spot, police said, adding upon further questioning, "incriminating material, arms and ammunition including two pistols, six pistol magazines, 69 rounds, two pistol silencers were recovered from their hideout in Srinagar City.

"So far 4 pistols, 08 pistol magazines, 99 live rounds, 2 pistol silencers have been recovered in the case".

Upon further questioning of the two alleged

Death Eater

s, they identified two of their associates namely Basit Bilal Makaya son of Bilal Ahmed Makaya of Qamar Abad Qamarwari in Srinagar and Naikoo Imad Nasar son of Farooq Ahmed Bhat of Kiloora Shopian "who were operating with them as OGW (Over Ground Worker)


Over ground workers (OGWs) are people who help militants, or terrorists, with logistical support, cash, shelter, and other infrastructure with which armed groups and insurgency movements such as Hizbul Mujaheddin and Jaish-e-Muhammad in Jammu and Kashmir can operate....


s", police said adding both associates have been arrested.

In this connection Case under FIR No 08/2021 of Saddar PS under sections 7/25 of the arms act and sections 18.23 of UAP Act has been registered in PS Saddar.

Police further said that during the questioning, "the arrested

Lions of Islam

disclosed that they were operating in Srinagar City on the direction of one person namely Asif Maqbool Dar of MIG Colony Bemina at present Dhamam Saudi Arabia and Sajjad Gul of HMT Parimpora, at present Pakistain".

"Both the handlers from Saudi Arabia and Pakistain were providing weapons and money through a network of OGWs being identified," police said adding "This module has also done recce of security installations like NIA office, Delhi Police Headquarters etc. and shared same with handlers in Pakistain".

"As per the investigation the targets in city for killings were also selected and conveyed to them by Dr Asif and Sajad Gul. Suhail Qadar Khandy was working in Saudi Arabia with Dr Asif Dar and in August 2021 on the direction of Dr Asif he came back and started working as an operative of TRF/MGH/for coordinating the collection of Arms/Ammunition, money and terror attacks in Srinagar".


Posted by: Fred || 01/07/2022 00:00 || Comments || Link || E-Mail|| [121 views] Top|| File under: Govt of Pakistain Proxies
Iraq
Turkish aircraft attack the Matin mountain range in Duhok
[SHAFAQ] Ottoman Turkish warplanes on Wednesday bombed areas north of Duhok governorate.

The source told Shafaq News Agency that the Ottoman Turkish aircraft bombed Matin mountain, today evening, noting that it contains a PKK site.

The damages and the casualties are not immediately clear, according to the source.

The Sick Man of Europe Turkey

...the only place on the face of the earth that misses the Ottoman Empire...
regularly bombs sites of the Kurdistan Workers Party (PKK) in the territory.
Posted by: Fred || 01/07/2022 00:00 || Comments || Link || E-Mail|| [87 views] Top|| File under: Sublime Porte
CTS arrest 11 terrorists in four governorates
[SHAFAQ] The

front man

of the Commander in Chief of the Iraqi armed forces, Yahya Rasool, announced arresting 11 bandidos

faceless myrmidons

in four Iraqi governorates.

Rasool said in a statement that the Counter-Terrorism Forces arrested seven bandidos

faceless myrmidons

in al-Anbar governorate.

He added that the forces caught two bandidos

faceless myrmidons

in Kirkuk,


... a thick stew of Arabs, Turkmen, Kurds, and probably Antarcticans, all of them mutually hostile most of the time...


one in Saladin, and another in Diyala.
Posted by: Fred || 01/07/2022 00:00 || Comments || Link || E-Mail|| [93 views] Top|| File under: Islamic State
Five killed in armed attack on a PMF fighter in Baghdad
[SHAFAQ] Five members of the same family were reportedly killed in an attack that targeted the residence of a fighter in al-Hashd al-Shaabi (Popular Mobilization Forces-PMF) in the south of the Iraqi capital, Baghdad.

A source told Shafaq News Agency that four unidentified armed persons raided the residence of a PMF member in al-A'lam neighborhood and sprayed the entire family with bullets.

The attack resulted in injuring the fighter, and Killing his wife and three children.

It is worth noting that Brigade 45 of the PMF consists of the Iraqi
Hezbollah brigades fighters, close to Iran.

The incident cast a striking resemblance to the incident that took place in the district of Jableh (Babel) in which twenty members of the same family were killed
Describing it as a "cowardly" attack, Hashd said in a statement that the unidentified

button men

targeted the house of its member, Ahmed Abdul-Muttalib, in al-Malef area, west of Baghdad.

"The

button men

opened fire on family members who were inside the house, killing five of them and seriously injuring the [PMF] member. He was transferred to a hospital in the capital city of Baghdad while the bodies of the

deaders

were transferred to the forensic," it added.
Posted by: Fred || 01/07/2022 00:00 || Comments || Link || E-Mail|| [78 views] Top|| File under: Islamic State
An attack destroys a holy shrine in Dhi Qar
[SHAFAQ] On Wednesday, a security source said that a holy site was targeted in Dhi Qar Governorate.

"An

bomb

planted by

faceless myrmidons

blew up into the shrine of Sayed Khalaf in al-Rifai district, north of Dhi Qar." The Source said

The explosion did not cause any causality but destroyed the Site. He added.

It is worth noting that the city of al-Rifai contains several shrines for different personalities that people considered them can do miracles (Karamat), including Sayyid Khalaf, Sayyid Isa, Imam Sayyid `Abd Allah.
Posted by: Fred || 01/07/2022 00:00 || Comments || Link || E-Mail|| [95 views] Top|| File under: Islamic State
Israel-Palestine-Jordan
Palestinian gunman killed in clash with Israeli troops during arrest raid in Nablus
[IsraelTimes] Military says

gunnies

opened fire on the soldiers, none of whom

were maimed

; assailant identified as a member of Fatah terror group

Israeli troops

rubbed out

a Paleostinian gunman during an exchange of fire in the northern West Bank city of Nablus in the predawn hours of Thursday morning, the Israel Defense Forces said.

The soldiers were sent into the Balata refugee camp in the city to arrest a wanted man and came under fire, according to the military.

The troops returned fire, killing one of the

button men

, the IDF said.

The IDF said the troops completed the raid and arrested the suspect.

The gunman was identified by Paleostinian security sources as 22-year-old Bakeer Hashash. Photographs of Hashash that were shared on Paleostinian social media showed him holding an M-16 assault rifle.

Later on Thursday he was claimed as a member by the Fatah terror group.

Hamas, one of the armed feet of the Moslem Brüderbund millipede,

also issued a public condemnation of Israel for killing him, referring to Hashash as a "hero martyr."
Posted by: trailing wife || 01/07/2022 00:00 || Comments || Link || E-Mail|| [96 views] Top|| File under: Fatah
Syria-Lebanon-Iran
Qasem Soleimani statue torched in western Iran
[Jpost] This is not the first time a statue of former IRGC Quds Force commander Qasem Soleimani has been torched in Iran.

A statue of former Islamic Revolutionary Guards Corps (IRGC) Quds Force commander Qasem Soleimani was torched on Wednesday night by unidentified individuals in Shahrekord in western Iran, according to the Iranian ISNA news agency.

Soleimani was assassinated by a US drone strike next to the Baghdad International Airport on January 3, 2020. The second anniversary of the assassination was marked this week.

Video reportedly from the scene on Wednesday night showed the statue engulfed in a pillar of fire in the middle of a roundabout.

Mohammad Ali Nekounam, the representative of Supreme Leader Ali Khamenei and the Friday prayer leader of Shahrekord, compared the burning of the statue to the assassination of Soleimani, saying "this crime in the dark of night is like the same crime in Baghdad airport that in the privacy of the night and at the height of cowardice, and it will make Hajj Qasim position in the hearts more stable."

The statue of Soleimani had just been unveiled on Wednesday morning. The six-meter tall statue was worth about 150 million Tomans or about $35,500, according to ISNA.


Posted by: The Walking Unvaxed || 01/07/2022 00:00 || Comments || Link || E-Mail|| [225 views] Top|| File under: Govt of Iran
Who's in the News
41
[untagged]
3
Govt of Pakistain Proxies
3
Antifa/BLM
3
Islamic State
2
Commies
2
Govt of Iran
1
Migrants/Illegal Immigrants
1
Sublime Porte
1
Taliban/IEA
1
Tin Hat Dictators, Presidents for Life,
1
Tin Hat Dictators, Presidents for Life, & Kleptocrats
1
[untagged]
1
Banditti
1
Fatah
1
Govt of Iran Proxies
1
Hezbollah
1
ISWAP
Bookmark
E-Mail Me
The Classics
The O Club
Rantburg Store
The Bloids
The Never-ending Story
Thugburg
Gulf War I
The Way We Were
Bio
Merry-Go-Blog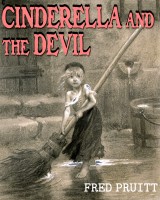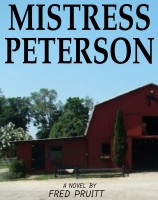 On Sale now!


A multi-volume chronology and reference guide set detailing three years of the Mexican Drug War between 2010 and 2012.

Rantburg.com and borderlandbeat.com correspondent and author Chris Covert presents his first non-fiction work detailing the drug and gang related violence in Mexico.

Chris gives us Mexican press dispatches of drug and gang war violence over three years, presented in a multi volume set intended to chronicle the death, violence and mayhem which has dominated Mexico for six years.
Click here for more information


Meet the Mods
In no particular order...


Steve White
Seafarious
Pappy
lotp
Scooter McGruder
john frum
tu3031
badanov
sherry
ryuge
GolfBravoUSMC
Bright Pebbles
trailing wife
Gloria
Fred
Besoeker
Glenmore
Frank G
3dc
Skidmark
Alaska Paul



Better than the average link...



Rantburg was assembled from recycled algorithms in the United States of America. No trees were destroyed in the production of this weblog. We did hurt some, though. Sorry.
44.200.30.73

Help keep the Burg running! Paypal: