-Great Cultural Revolution
DHS Secretary Alejandro Mayorkas admits he DIDN'T expect the Delta surge at the border and says 1 in 5 migrants have an 'illness' after Trump claimed they're bringing 'contagious diseases'
[Daily Mail, where America gets its news]
'I did not expect to be in late September where we are' Mayorkas said


Trump, on Monday, claimed that the migrants had been released 'with no vetting, checking or even minimal understanding of who they are'


Images show Haitian migrants playing games on a beach in Columbia as tourists walk by, seemingly not phased as they continue enjoying their vacation


Some Haitians were seen playing games, including dominoes, with fellow Venezuelan travelers who are also hoping to seek asylum in the U.S.


The photos from the beach paint a strikingly different narrative than images showing caravans of migrants attempting to cross through jungles, rivers and other dangerous conditions


The newly released images come as the American government has admitted that 12,000

Haitian migrants

have been released into the U.S.


Mayorkas claims that number could go up as 5,000 other cases are still being processed
Posted by: Skidmark || 09/28/2021 00:00 || Comments || Link || E-Mail|| [231 views] Top|| File under: Migrants/Illegal Immigrants
Afghanistan
Afghan Journalists' Identities Falsely Assumed by Evacuees
[ToloNews] Journalists at a gathering in Kabul on Monday called on the caretaker government and the international community to investigate cases of people falsely assuming journalists' identities to evacuate the country. The journalists said some institutions in Afghanistan have evacuated their employees and relatives under the name of

news hound

s while the real

news hound

s are stranded in the country. According to the journalists, some institutions also issue fake ID cards and journalistic documents for people and use those documents for evacuation.

"Some people have misused the name of journalists, made up fake documents and have evacuated their employees," said Serajuddin Patan, a

news hound

.

"I know that a number of institutions in Kabul and in the provinces issue fake journalists documents in exchange for $100," said Mukhtar Ibrahimi, a

news hound

.

According to organizations supporting free media in Afghanistan, since August 15 over 150 media outlets have ceased operating.

Frozan Khalilyar, a

news hound

said: "A female

news hound

phoned me and said if you know any institution that needs a cook or a cleaner, let me know. I am in a very bad economic situation."

Farkhunda Mohibi, a

news hound

, said: "After the fall of the former government, most of the women have lost their jobs and now they face severe financial problems."

Hujatullah Mujaddadi, the deputy head of the Afghanistan Federation of Journalists, said the federation, along with the security institutions, has started an investigation into the issuance of fake documents and the evacuation of people under the name of journalists.

"We are investigating the institutions that issue fake journalistic documents and send people out of the country under the name of journalists. We are also investigating the issue of Kam Air," said Mujaddadi.

Afghan journalists voiced their concerns over the misuse of their names for evacuation as Bloomberg News reported that Kam Air, an Afghan private airline company, transferred at least 155 family members of the company's leadership from Afghanistan to Abu Dhabi. Based on the report, the flight was intended to evacuate journalists and other qualified persons out of the country, but families of the airline's leadership were crammed into the half-empty plane at the last moment.


As per the US officials, they planned to fly out 188 vulnerable Afghan journalists from Kabul International Airport to Abu Dhabi.

The journalists' advocate groups in Afghanistan say that Kam Air has committed a crime by stealing the identity of journalists which is a crime and asked the Islamic Emirate of Afghanistan to bring to justice the culprits.

Another group has asked both the Taliban and international journalists' advocates to investigate the case impartially and punish those who committed the crime.

As per the report of Bloomberg, the people who have been evacuated are still in Abu Dhabi.

This is not the first time that people leave Afghanistan pretending to be Afghan journalists, hundreds of people have been flown out by different advocacies and associations in Afghanistan.
Bloomberg News reported that Kam Air, an Afghan private airline company, transferred at least 155 family members of the company's leadership to Abu Dhabi.

Based on the report, the flight was intended to evacuate journalists and other qualified persons out of the country, but families of the airline's leadership were crammed into the half-empty plane at the last moment.

After the airplane landed in the United Arab Emirates, the US State department discovered the evacuees were not on the list, according to the report

Officials at Kam Air denied the claims, saying the company was not picking evacuees. The company was only responsible for transferring them, they said.

"We had only two flights--to Abu Dhabi and Tbilisi. They went according to the list. Because many people remain in Afghanistan, they make these claims that Kam Air took some families and relatives," said Mohammad Dawood Sharifi, Kam Air chief executive.

The passengers who were allegedly not on the list are reportedly still in Abu Dhabi and their fate is uncertain.

Meanwhile, sources at the airline said that several people related to the chairman of the company were on the flight.

"I am a journalist working here, and still here. This has negatively affected my soul that someone misused my identity ( being a journalist ) and went out of the country, said Jawad Etimad, a journalist.

"Every person from any address that committed this action should be accountable," said Ahmad Shuaib Fana, chief executive of the Afghanistan National Journalist Association.

Kam Air international flights are currently only to Pakistan from Mazar-e-Sharif.
Posted by: trailing wife || 09/28/2021 00:25 || Comments || Link || E-Mail|| [129 views] Top|| File under: Taliban/IEA
Taliban: Some Restrictions in Provinces Not Official
Not official — they want you to choose it voluntarily because not choosing is unofficially very uncomfortable.

[ToloNews] Officials at the Ministry of Culture and Information reacted against a recent statement that imposed limitations on shaving beards and women''s use of smartphones in some provinces, saying this is not the Taliban

...the Pashtun equivalent of men...
's official position.

The reaction comes as a letter was reportedly distributed in

Kapisa

, Helmand


...an Afghan province populated mostly by Pashtuns, adjacent to Injun country in Pak Balochistan...


and

Takhar

provinces where the shaving and trimming of beards and women's ownership of smartphones was prohibited.

Inaamullah Samangani, a member of the Cultural Commission in the Ministry of Culture and Information, called the statement invalid.

"The Ministry of Virtue and Vice officially announced that the statement has not been issued by the ministry; whatever is on social media is not from the ministry," he said.

Residents of Kapisa province said the Taliban's provincial department of virtue and vice ordered that the shaving or trimming of beards is prohibited, calling it great sin.

"They told us to not shave and not trim stylistically. Someone who violates this will face legal punishment," said Alem, a hairdresser.

Sadullah Salehi, a local

news hound

, said: "Residents welcomed some restrictions, like those on expenses of wedding ceremonies and firing in the air, which are included in the statement."

The department of virtue and vice in Helmand province has also banned hairdressers in the province from shaving or trimming beards, saying anyone violating this order will be punished.

Municipal workers in Takhar province also received the same order.

Some leaders said imposing restrictions will not benefit the Taliban. "Such actions harm the Islamic emirate. This makes the world nervous and international recognition will remain impossible," said Sayed Ishaq Gailani, the head of the National Solidarity Party of Afghanistan.

Previously some restrictions were imposed on women's education and work, and the Taliban has not allowed Afghan girls to resume secondary school.



What they're going on about:

Taliban issue no-shave order to barbers in Helmand province

[AlAhram] The order in

Helmand

province was issued by the provincial Taliban government's vice and virtue department to barbers in

Lashkar Gah

, the provincial capital.

``Since I have heard (about the ban on trimming beards) I am heart broken,`` said Bilal Ahmad, a Lashkar Gah resident. ``This is the city and everyone follows a way of living, so they have to be left alone to do whatever they want.''

During their previous rule of Afghanistan, the Taliban adhered to a harsh interpretation of Islam. Since overrunning Kabul on Aug. 15 and again taking control of the country, the world has been watching to see whether they will re-create their strict governance of the late 1990s, Some indication came on Saturday, when Taliban fighters killed four alleged kidnappers and later hung their bodies in the public squares of the western city of Herat.

``If anyone violates the rule (they) will be punished and no one has a right to complain,'' said the note issued to the barbers. It wasn't immediately clear what penalties the barbers could face if they don't adhere to the no shaving or trimming rule.

During the Taliban's previous rule, the conservative Islamists demanded that men grow beards. Since being ousted from power following the U.S.-led invasion in 2001, shaved or cleanly trimmed beards have become popular in the country.

Barbershop owner Sher Afzal in Lashkar Gah said the decree hurts the bottom line. ``If someone comes for a haircut, they will come back to us after 40 to 45 days, so it is affecting our business like any other businesses,'' he said.
Posted by: trailing wife || 09/28/2021 00:00 || Comments || Link || E-Mail|| [181 views] Top|| File under: Taliban/IEA
Caribbean-Latin America
Colombian army major in charge of drug eradication in one of the country's biggest coca-growing regions has been killed
[PUBLISH.TWITTER]

Major Fulber Norley Ayala Zuluaga, based in the Putumayo department, was shot dead on Sunday night while travelling to a military unit near the border with Ecuador, the military said in a statement.

For the latest headlines, follow our Google News channel online or via the app.

It did not identify the killers but said dissident FARC guerillas who defy a 2016 peace agreement with the government is known to operate in the region.

Some 2,500 former FARC fighters remain active in Colombia, financed by drug trafficking, illegal mining and extortion of local communities, according to intelligence officials.

With no central leadership, they battle each other, the ELN – Colombia's last active rebel group – and drug gangs for control of trafficking routes.

President Ivan Duque, in office since 2018, has redoubled efforts to clamp down on the drug trade, with soldiers destroying coca plantations that are the only way of making a living for thousands of peasants and migrant laborers.
Posted by: Fred || 09/28/2021 00:01 || Comments || Link || E-Mail|| [152 views] Top|| File under: Narcos
Thousands of mostly Haitian migrants traverse Panama on way to United States
[REUTERS] Up to 4,000 migrants colonists, most of them Haitians, have passed through the treacherous jungles of the Darien Gap in Panama on the Colombian border as they make their way north to the United States, two Panamanian government sources said.

An impromptu camp arose in recent weeks on the U.S.-Mexican border that included Haitians, adding to President Joe The Big Guy Biden

...46th president of the U.S. The very model of probity, except maybe for abandoning Afghanistan...
's migration policy headaches. At its peak on Sept. 18 there were some 15,000 people there as Haitians flee economic, political and social chaos in their homeland.

The camp was cleared of thousands of Haitians by Friday, with most remaining in the United States for now and others expelled on deportation flights or returned to Mexico.

Between 3,500 to 4,000 migrants colonists are passing through migration reception stations in Darien and Chiriqui, said a source with Panama's security ministry, who requested anonymity. The group includes Cubans and other nationalities, the source said.

Meanwhile,


...back at the bunker, his Excellency called the chief of staff and complained that the artillery was keeping him awake...


some 16,000 migrants colonists are stuck in the northern Colombian beach town of Necocli, awaiting their turn on limited boat transport toward the Darien Gap, where smugglers guide groups through one of the most dangerous and impassable regions of Latin America. read more

Colombia and Panama agreed last month that 500 migrants colonists could cross per day, but local officials have repeatedly urged them to raise the quota, saying it is far too low to keep pace with the up to 1,500 migrants colonists who arrive in town daily.
Posted by: Fred || 09/28/2021 00:00 || Comments || Link || E-Mail|| [141 views] Top|| File under: Migrants/Illegal Immigrants
Caucasus/Russia/Central Asia
Court upholds verdict of Ingushetia resident for 2019 attack on the police
Direct Translation via Google Translate. Edited.


[KavkazUzel] The Military Court of Appeal upheld the verdict of Abubakar Yevloyev, who was sentenced to 17 years in the case of preparing a terrorist attack at a traffic police post in Magas and encroachment on the life of a security officer.

As the "Caucasian Knot" wrote , on September 30, 2019, police in

Ingushetia

wounded a local resident, who attacked the security officials with a knife after demanding to show documents. The detainee was hospitalized, one of the patrol officers became the victim of the attack.

On April 22, the Southern District Military Court in Rostov-on-Don sentenced Abubakar Yevloyev, a 20-year-old resident of Ingushetia, to 17 years in prison, finding him guilty of preparing a terrorist attack at a traffic police post and encroaching on the life of a security official. Yevloyev admitted his guilt.

The defense appealed against the verdict, but the panel of the Military Court of Appeal in the Moscow Region today also found Yevloyev guilty and upheld the verdict of the Southern District Military Court unchanged, a court official told the "Caucasian Knot" correspondent.

There were no comments by Abubakar Yevloyev or his official representatives regarding the court's decision. A complaint against the verdict against Yevloyev was received on August 30, according to a file on the website of the Military Court of Appeal.

According to the investigation and the court, in Karabulak Yevloyev illegally manufactured an explosive and four explosive devices. On September 30, 2019, Yevloyev, carrying four home-made grenades and three knives, went to the scene of the terrorist act - a police post in Magas, and in response to a police patrol officer's request to show his documents, Yevloyev stabbed him several times.

Posted by: badanov || 09/28/2021 00:00 || Comments || Link || E-Mail|| [168 views] Top|| File under: Devout Moslems
Dagestan militant convicted in the case of financing militants
Direct Translation via Google Translate. Edited.


[KavkazUzel] A military court in Rostov-on-Don sentenced a resident of

Dagestan

Ullubiy Agayev to nine and a half years in prison, finding him guilty of financing

Syrian militants

. Agayev pleaded not guilty.

According to the investigation, in 2017 and 2018 in Izberbash and in Moscow, through bank transfers, Agayev provided the participants of the international terrorist organization "

Islamic State

" with funds in the amount of about 80,000 rubles for the needs of illegal armed groups that are structurally part of IS and created on the territory of Syria for committing crimes of a terrorist nature.

Agayev himself did not admit his guilt, the "Caucasian Knot" correspondent was told at the press service of the Southern District Military Court.

Ullubiy Agayev was convicted under Part 1.1 of Article 205.1 of the Criminal Code of Russia, the maximum punishment under which is life imprisonment.

In June, Agayev was convicted in

Dagestan

under the article on drug trafficking, having received three years in a general regime colony, according to a file on the website of the Kayakent District Court.

By adding sentences in two criminal cases, Ullubiy Agayev was sentenced to 9 years and 6 months in a strict regime penal colony. The verdict has not entered into legal force and can be appealed by the parties in the Military Court of Appeal.


Posted by: badanov || 09/28/2021 00:00 || Comments || Link || E-Mail|| [157 views] Top|| File under: Islamic State
Kalmykia native gets 12 years for the oath of ISIS
Direct Translation via Google Translate. Edited.


[KavkazUzel] Sergei Mandzhiev from Kalmykia, while serving his sentence in a colony in the Stavropol Territory, took the oath to the head of the "

Islamic State

," established a military court in Rostov-on-Don and appointed the man for this long term.

"It has been established that on August 6, 2020, the defendant, while serving his sentence in a correctional colony in the Stavropol Territory, took the oath to the head of the Islamic State to another person for transfer to the head of the aforementioned terrorist organization, the "Caucasian Knot" correspondent was told at the press service of the Southern District Military Court.

Sergei Mandzhiev was convicted of an article on participation in a terrorist organization (part 2 of article 205.5 of the Criminal Code of Russia). The punishment for it provides for from ten to twenty years in prison.

In a colony in the

Stavropol Territory

, Mandzhiev was serving time for rape, which he was appointed by the Sarpinsky District Court of Kalmykia on January 30, 2015. The part of this term not served by Manzhiev is 8 months and 16 days. In conjunction with the verdict of the Sarpinsky court, Mandzhiev is now assigned 12 years and 4 months in a special regime colony, serving the first two years in prison.

Manzhiev pleaded guilty, the press service of the military court reported, specifying that the verdict could be appealed by the parties in the Military Court of Appeal.

The "Caucasian Knot also wrote that in April a military court in Rostov-on-Don sentenced prisoners of the Stavropol colony Alexei Alimov and Mikhail Anisimov to long terms, recognizing them as members of the Islamic State terrorist organization.

In July, the same court sentenced Stavropol resident Michael Labazanov to 15 years in prison, finding him guilty of involvement in a terrorist organization and the recruitment of prisoners there. And on September 22, he received 12 years in a strict regime colony, a resident of Dagestan Shamil Abdulmejidov, who was found guilty of taking the oath to IS.


Posted by: badanov || 09/28/2021 00:00 || Comments || Link || E-Mail|| [132 views] Top|| File under: Islamic State
Fifth Column
Antifa member charged with shooting anti-vaxxer in Washington
[NYPOST] An Antifa
...the armed wing of the Democratic Party...
member with a long history of posting far-left

Death Eater

content online has been arrested and charged with the shooting of an anti-vaxxer in Olympia, Wash.

Benjamin Anthony Varela, 36, of Olympia, was arrested on Thursday and charged with first-degree assault while armed with a deadly weapon.

On Sept. 4, a couple dozen Antifa from around the Pacific Northwest traveled to the Washington state Capitol building to try to shut down an anti-COVID vaccine mandate protest. The black-clad group was met by the rally's volunteer right-wing security, who included Proud Boys members. When the Antifa group ran to the Intercity Transit Station, one of their masked members turned around and fired five 9mm pistol rounds in the direction of the right-wing group, which was about 50 feet behind, according to security footage. Proud Boys member Tusitala Toese was injured in the shooting.

Varela, a member of the Democratic Socialists of America, deleted most of his social media accounts before his arrest, but posts still available on Twitter show he corresponded back and forth with the Spokane and Olympia DSA chapters as well as Libcom.org, an anarchist-Communist website. Prior to deleting his Twitter account, his bio read, "professional anarchist, thug, and paid protester." His YouTube account, which is still online but doesn't have any videos available to the public, features a red and black Antifa flag as its profile image. According to the affidavit, Varela ran into an alley behind the Union Gospel Mission after the shooting and discarded his black uniform.

"The suspect is seen removing his outer clothing and changing into the bright yellowish/greenish t-shirt," wrote an Olympia Police detective in the criminal complaint. "The suspect discarded his black t-shirt and beanie/watch cap in the alley."

Varela is a member of the forums at website Something Awful using the screen name "Doorknob Slobber." He has a long history of making

Death Eater

posts and has been suspended repeatedly by the moderators. In a 2017 thread discussing Antifa's organizational structure, Varela wrote, "I think it has something to do with ... remaining decentralized in an effort to create cells instead of an organization structure that is easily targeted by law enforcement and other fascist


...anybody you disagree with, damn them...


s."

At the beginning of the pandemic in March 2020, Varela wrote: "Start hurting people, the coronavirus (aka COVID19 or Chinese Plague)
...the twenty first century equivalent of bubonic plague, only instead of killing off a third of the population of Europe it kills 3.4 percent of those who notice they have it. It seems to be fond of the elderly, especially Iranian politicians and holy men...
is going to provide great cover for a real revolution." He called for people to take up arms. The same month, he posted a rant wishing that both conservatives and liberals die of the coronavirus. In 2018, he wrote, "9/11 was good because the US is a Nazi state so we deserved it."

The criminal complaint says the police interviewed Varela's live-in girlfriend, Jessica Lynn O'Connor, 34, who admitted they attended the direct action together on Sept. 4 while in black attire. The detective obtained a search warrant for their property and found a handgun under the bed.

"Jessica told me the handgun was not hers and it belonged to Benjamin. She told me all guns and gun-related items belonged to Benjamin," the affidavit says.

Varela is being held on $100,000 bail in Thurston County Jail. His arraignment is set for Oct. 5. It is unknown if he has retained an attorney. Days ahead of his arrest, a popular Olympia-based Antifa account on Twitter alerted the public that one of their comrades had been visited by agents with the FBI

...Formerly one of the world's premier criminal investigation organizations, something for a nation to be proud of. Now it's a political arm of the Deep State oligarchy that is willing to trump up charges, suppress evidence, or take out insurance policies come election time...
and ATF.


Posted by: Fred || 09/28/2021 00:00 || Comments || Link || E-Mail|| [308 views] Top|| File under: Antifa/BLM
Israel-Palestine-Jordan
Large explosives cache belonging to Hamas cell said found in West Bank town
Second day of action following

this story

from yesterday.

[IsraelTimes] A night after 3

button men

were killed, Israeli troops again operate in

Bidu

using new intel gained from arrested operatives suspected of planning terror attacks

Israeli security forces early Monday carried out further operations in the West Bank to disrupt alleged plans for major terror attacks, using new intel gained following the arrest of some 20 suspected members of a

Hamas, always the voice of sweet reason,

cell.

It was the second straight night Israeli troops operated in the town of Bidu, near Jerusalem. Three Hamas

button men

were killed in a shootout with soldiers the night before.

In the latest raids, forces found a significant cache of

bomb

s intended to be used in a terror attack in the capital in the coming days, according to television reports Monday.

The "kilograms of explosives" were hidden in a well whose exact whereabouts were determined after the Shin Bet internal security service interrogated the cell's

criminal mastermind

and other members, the reports said.

A spokesperson for the Israel Defense Forces declined The Times of Israel's request for further information, citing the ongoing investigation.

Clashes were reported between Paleostinians and Israeli troops during the operation in Bidu. There were no reports of injuries.

The reported

criminal mastermind

of the Hamas cell was

maimed

during a separate

shootout

early Sunday in the town of

Burqin

, near Jenin.

According to the IDF's initial investigation, as troops approached the house in which the suspect was hiding, the Hamas operative

shot up

them from close range from the yard of the home.

Two IDF soldiers — a company commander and his radioman —

were maimed

. The

maimed

suspect was taken into custody.

The military said at least seven suspected members of the Hamas cell were arrested during arrest raids overnight Saturday, and at least five other suspected

bad boyz were potted

after they

shot up

IDF troops. Five guns were also confiscated in the raids, along with large amounts of ammunition. Several other members of the group had been arrested on the preceding nights.

It is estimated that the West Bank operations to dismantle the terror network will continue in the coming days, as the IDF believes some members are still on the loose.

Officials said the cell had planned an immediate major terror attack.
Posted by: trailing wife || 09/28/2021 02:48 || Comments || Link || E-Mail|| [190 views] Top|| File under: Hamas
Syria-Lebanon-Iran
Unidentified aircraft strikes Iranian militia sites in Syria
[ENGLISH.ALARABIYA.NET] Violent explosions resounded in the farms area near Syria's city of Al-

Mayadin

in the countryside of

Deir ez-Zor

, as a result of bombing by an unidentified aircraft on Iranian militia sites in the western Euphrates region, the Syrian Observatory for Human Rights reported.


"unidentified" = "It was dark"


Explosions were also heard at the Syrian-Iraqi border, near Al-

Bukamal

, as a result of bombing by an unknown aircraft.

No information has been received about casualties so far.

The sources of the Syrian Observatory for Human Rights had reported last week that the Iranian Revolutionary Guards militia had moved Iranian-made "Burkan H2" missiles from a militia's weapons depot near the archaeological area of al-Shibli in the Al-Mayadin desert, east of Deir ez-Zor, and transported them via trucks.

The Syrian Observatory had documented two weeks ago, the killing of 3 people from the Iraqi "Popular Mobilization" militia, as a result of air targeting at the Syrian-Iraqi border.
A base operated by Iran-backed militias in eastern Syria was struck overnight by an unidentified aircraft, Reuters reported on Monday citing military sources and residents of the area.
"They didn't say who they were and it was dark"

Posted by: Fred || 09/28/2021 00:22 || Comments || Link || E-Mail|| [257 views] Top|| File under: Govt of Iran Proxies
Who's in the News
36
[untagged]
4
Commies
3
Taliban/IEA
3
Migrants/Illegal Immigrants
2
Antifa/BLM
2
Arab Spring
2
Devout Moslems
2
Islamic State
1
ISWAP
1
Narcos
1
Palestinian Authority
1
Sublime Porte
1
Tin Hat Dictators, Presidents for Life, & Kleptocrats
1
[untagged]
1
Govt of Iran
1
Govt of Iran Proxies
1
Govt of Sudan
1
Govt of Syria
1
Hamas
1
Hezbollah
1
Houthis
Bookmark
E-Mail Me
The Classics
The O Club
Rantburg Store
The Bloids
The Never-ending Story
Thugburg
Gulf War I
The Way We Were
Bio
Merry-Go-Blog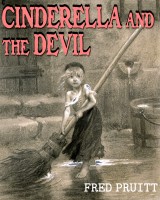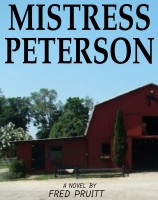 On Sale now!


A multi-volume chronology and reference guide set detailing three years of the Mexican Drug War between 2010 and 2012.

Rantburg.com and borderlandbeat.com correspondent and author Chris Covert presents his first non-fiction work detailing the drug and gang related violence in Mexico.

Chris gives us Mexican press dispatches of drug and gang war violence over three years, presented in a multi volume set intended to chronicle the death, violence and mayhem which has dominated Mexico for six years.
Click here for more information


Meet the Mods
In no particular order...


Steve White
Seafarious
Pappy
lotp
Scooter McGruder
john frum
tu3031
badanov
sherry
ryuge
GolfBravoUSMC
Bright Pebbles
trailing wife
Gloria
Fred
Besoeker
Glenmore
Frank G
3dc
Skidmark
Alaska Paul



Better than the average link...



Rantburg was assembled from recycled algorithms in the United States of America. No trees were destroyed in the production of this weblog. We did hurt some, though. Sorry.
44.200.30.73

Help keep the Burg running! Paypal: