Afghanistan
Taliban capture Afghanistan's main Tajikistan border crossing
[AlAhram] The crossing is marked by a 700-metre US-funded bridge that opened in 2007 with the aim of boosting trade between the central Asian neighbours

The Taliban

...Arabic for students...
captured Afghanistan's main border crossing with Tajikistan, officials said Tuesday, with security forces abandoning their posts and some fleeing across the frontier.

The seizure of Shir Khan Bandar, in the far north of Afghanistan, about 50 kilometres (30 miles) from Kunduz city, is the most significant gain for the Taliban since the US began the final stage of its troop withdrawal in May.

"Unfortunately this morning and after an hour of fighting the Taliban captured Shir Khan port and the town and all the border check posts with Tajikistan," said Kunduz provincial council member Khaliddin Hakmi.

Separately, an army officer told AFP: "We were forced to leave all check posts... and some of our soldiers crossed the border into Tajikistan.

"By the morning, they (Taliban fighters) were everywhere, hundreds of them," he added on condition of anonymity.

Taliban

front man

Zabihullah Mujahid confirmed the

Death Eaters

had seized the crossing, across the Pyanj River.

"Our Mujahideen are in full control of Shir Khan Bandar and all the border crossings with Tajikistan in Kunduz," he told AFP.

Amruddin Wali, another provincial council member, said officials "lost contact" with the area on Monday night.

The crossing is marked by a 700-metre US-funded bridge that opened in 2007 with the aim of boosting trade between the central Asian neighbours.

- 'FULL CONTROL' -
It is a sprawling dry port capable of handling up to 1,000 vehicles a day.

"There were 150 trucks loaded with goods in Shir Khan Bandar when it fell and we don't know what's happened to them," said Massoud Wahdat, a

front man

for the Kunduz provincial chamber of commerce and industries.

"It would be a huge financial loss."

Fierce fighting has raged across Kunduz province over the past few days, with the Taliban and Afghan forces engaged in battles Monday on the outskirts of Kunduz city itself.

The Taliban have taken up positions on highways that connect the city to neighbouring provinces, officials said.

The Taliban have repeatedly attempted to capture the city and held it briefly twice before -- in September 2015, and again a year later. With a significant population of Pashtun, Kunduz had been a stronghold of the Taliban before they seized power in the 1990s. The city's location makes it a key transit point for economic and trade exchanges with Tajikistan.

Since early May, the Taliban have launched major offensives targeting government forces across the rugged countryside, and claim to have seized at least 87 of the country's 421 districts. Many of their claims are disputed by the government, and independent verification is difficult -- especially in areas that frequently change hands.

Afghan government forces, however, said they would soon launch a massive offensive to retake lost territory.

"The central command is in full control and all security forces and the military resources have been mobilized against the enemy," General Ajmal Shinwari,

front man

for security forces told

news hound

s.

"You will soon witness our advances across the country."
Posted by: trailing wife || 06/23/2021 00:00 || Comments || Link || E-Mail|| [243 views] Top|| File under: Taliban
ANDSF Recaptures Three Districts in North as War Intensifies
[ToloNews] The Afghan government on Tuesday said that the Afghan National Security and Defense Forces (ANDSF) recaptured three strategic districts from the Taliban

...mindless ferocity in a turban...
: Balkh district in Balkh, Dushi district in Baghlan and Ali Abad district in Kunduz.

However,


a good lie finds more believers than a bad truth...


local sources said that over the past 24 hours the Taliban has captured several districts from the ANDSF in the country.

The districts which fell to the Taliban are Gul Tapa, Ali Abad and Chahardara districts in Kunduz, Baghlan-e-Markazi and Nahrain districts in Baghlan, Khamab and Qarqin districts in Jawzjan, Jaghato in Maidan Wardak, Lajmangal and Ahmadkhel in Paktia, Shajoy in Zabul, Maiwand in Kandahar and Choora in Uruzgan.

In the northern part of the country, fighting continues in these

quiet provincial capital

s: Kunduz city in Kunduz, Maimana in Faryab, Taluqan in Takhar, Pul-e-Khumri in Baghlan and Sar-e-Pul
...a city and eponymous province in northern Afghanistan, population about 500,000. Demographically it is majority Tadjik and Uzbek. There are small Pashtun, Arab, and Hazara communities, of which the Hazaras mostly don't bother anyone...
city in Sar-e-Pul.

Local sources said that the war has now reached the outskirts of Kunduz city. They said that the security forces have also withdrawn from the Sher Khan Bandar port area, which borders Tajikistan.



With the fall of 13 district centers in the past 24 hours, the total number of centers taken by the Taliban in the past two months is 70.

"Currently the war is raging in Sher Khan Bandar, we do have sufficient weaponry in Kunduz," said Baseera Rasouli, an MP from Kunduz.

"Kunduz is under attack from three or four directions, the situation is distressing, the shops are locked," said Imamuddin, a resident in Kunduz.

The fighting in Kunduz is displacing people.

"We have been destroyed, there is no way to go to Kabul or other areas," said Ainuddin, a resident of Kunduz city.

"Special operation units have changed and are in control of the situation, we are now at the frontline," said Mohammad Ali Yazadani, the commander of Special Operation Corps.

According to reports, fighting is also underway between the ANDSF and the Taliban in suburbs of Pul-e-Khumri city.

"Pul-e-Khumri city will not fall, at any cost. The people should carry on their business and duties with a peaceful mind," said Safiullah Mazlom, the head of the Baghlan security department.

Fighting was also reported in the city of Maimana in Faryab and Taluqan in Takhar.

"If the central government does not concentrate, we will witness a human tragedy and human catastrophe," said Lotfullah, a resident in Takhar province.

"Faryab is on the verge of collapse, the people of Faryab are very concerned," said Darwish, a resident in Faryab.

"If the central government does not take action, we will lose Samkanai, Janikhel and all of Paktia," said Taj Mohammad Mangal, a member of Paktia's provincial council.

"All problems will be resolved very soon," said Ajmal Omar Shinwari, a

front man

for the ANDSF.

With the fall of 13 district centers in the past 24 hours, the total number of centers taken by the Taliban in the past two months is 70.
Dushi is a key and strategic territory within Baghlan province that connects nine provinces in the north and north-east with the capital and central provinces of Afghanistan.

Posted by: trailing wife || 06/23/2021 00:00 || Comments || Link || E-Mail|| [102 views] Top|| File under: Taliban
Hundreds of Public Forces Deployed to Guard Mazar-e-Sharif
[ToloNews] Lawmakers from Balkh province in Afghanistan's parliament and prominent political figures in Balkh on Tuesday said that hundreds of public uprising forces have been deployed in the main areas of Mazar-e-Sharif city to protect the city from a possible attack by the Taliban

...mindless ferocity in a turban...


The only way to create a country instead of a conquest is for the locals to stand up on their hind legs to protect it.

They said that the Taliban has been pushed back from the main gates of Mazar-e-Sharif, and they pledged that security will be maintained at any cost.

This comes as the Taliban has already taken control of seven districts centers in Balkh. In recent days,

hard boyz

were seen intensifying their attacks in the outskirts of the city of Mazar-e-Sharif.

"If there are assurances about the delivery of weapons and other supplies to our people, there are more than 10,000 young people who are ready to defend Balkh and the north," said Abbas Ibrahimzada, the head of Hizb-e-Wahdat-e-Naweein Afghanistan party.

On Monday the centers of Balkh, Chimtal, Kashinda, Sholgara and Dawlatabad districts fell to the Taliban. Later on the Taliban intensified attacks near Mazar-e-Sharif city.

"In Dasht-e-Shor, people loyal to Hizb-e-Wahdat-e-Naween have established three to four checkpoints—also toward Balkh district, Jamaat-e-Islami
...The Islamic Society, founded in 1941 in Lahore by Maulana Sayyid Abul Ala Maududi, aka The Great Apostosizer. The Jamaat opposed the independence of Bangladesh but has operated an independent branch there since 1975. It maintains close ties with international Mohammedan groups such as the Moslem Brotherhood. the Taliban, and al-Qaeda. The Jamaat's objectives are the establishment of a pure Islamic state, governed by Sharia law. It is distinguished by its xenophobia, and its opposition to Westernization, capitalism, socialism, secularism, and liberalist social mores...
and Harakat-e-Islami have pledged to mobilize the people toward the Nasaji area," said Raees Abdul Khaliq, a member of parliament.

The political or group affiliations of those who have shown a willingness to operate under the public uprising forces have not yet been confirmed, but Mohammad Farhad Azimi, the governor of Balkh province, said that hundreds of them are supporters of political parties.

"The enemies of the country tried to infiltrate here to Mazar-e-Sharif, we will fight until the last drop of our blood and will defend our country," said Samiullah, a member of the public uprising force.

The 209 Shaheen Army corps has said that security forces have retaken the center of Balkh from the Taliban. The Taliban has denied this claim.

Officials in Balkh said that Afghan forces will soon launch a clearance operation to retake the territories lost to the Taliban.
Posted by: trailing wife || 06/23/2021 00:00 || Comments || Link || E-Mail|| [93 views] Top|| File under: Taliban
Travel on Afghan Highways Increasingly Dangerous
[ToloNews] Amid fighting around the country, passengers in northern and southern provinces are worried about the growing security threats on most of the major highways.

A number of travelers in the north of the country said that the Taliban

...Arabic for students...
has set up checkpoints in several areas along the Baghlan-Kunduz Highway.

"The state opponents have captured all highways; now, they have reached up to Dushi in Baghlan province, therefore most of the drivers are faced with problems," said Wahidullah, a driver on Baghlan-Kundoz Highway.

Zabihullah, a passenger in the north, said: "There are four Taliban checkpoints, from Panjshanba Bazaar to Khenjan, they have parked big trucks in the street and they stop every car that comes."

The four major highways of the country, including Kabul-Kandahar, Kabul-North, Kabul-Gardiz, and Kabul-Jalalabad are insecure these days, as the Taliban has escalated their attacks on districts and cities across the country.

Among the four major highways in the country, Kabul-Jalalabad Highway is still partly safe in comparison to others, say drivers.

Najibullah, who drives on the Kabul-Kandahar Highway, said: "Passing from Arghandeh, there are Taliban up to Kandahar, they stop everyone and do a body search."

Samiullah, a traveler on the Kabul-Kandahar Highway, said: "None of the roads are safe and in a good condition, all bridges are destroyed, the Taliban stop people everywhere they find them and do a body search of them."

Passengers and drivers say that sometimes government vehicles are being targeted and attacked by the Taliban fighters while they are traveling on these highways.

"We were stranded in the highway up to 10 PM, then the Taliban released us," said Nazir, a driver on the Kabul-North Highway.

"The situation is not good, the Taliban harass passengers," said Mansour, a passenger on the Kabul-North Highway.

Meanwhile,
...back at the cheese factory, there was only one thought in the mouse's mind: I can do this! I can do this! Then the trap sprung...
several passengers on the Kabul-Kandahar Highway said that sometimes

festivities

between the Taliban and security forces leave people and drivers stranded for hours.

In addition to the presence of the Taliban, the extortion by government forces is another problem that highway drivers complain about.
Posted by: trailing wife || 06/23/2021 00:00 || Comments || Link || E-Mail|| [107 views] Top|| File under: Taliban
Africa Horn
Al-Shabaab captures town in southern Somalia after UPDF exit
[Garowe] A contingent of Ugandan People's Defense Forces [UPDF]


...are they anything like the Mighty Uruguanans?

exited from Marianguwaay Forward Operating Base in Lower Shabelle, handing over the land to the federal government of Somalia, but only for al-Shabaab

...... the personification of Somali state failure...


snuffies

to take control of the town.

The Ugandan troops who serve in AMISOM were relocated as part of troops realignment to give more effective security to main supply routes and general public areas, the mission said in a statement, Tuesday.

Marianguwaay Forward Operating Base was formed in 2014 to ease movement between Barawe and Marka towns in Lower Shabelle. The exit of the troops effectively meant it was officially closed down and the land handed over to the government.

Brig. General Don Nabasa presided over the exit ceremony on Sunday in presence of Governor of Lower Shabelle, Abdikadir Murshid Sidi, and the Deputy District Commissioner of Barawe, Ibrahim Abdinoor.

Also present were the AMISOM Deputy Chief Operations Officer Lt. Col. Alemayehu Abera Kitila, the AMISOM Joint Support Operations Centre [JSOC] Officer, Maximillian Okech, and the Force Spokesperson Lt. Col. Daniel Mugoro.

"The recently concluded sector commanders conference guided by AMISOM Concept of Operations harmonized several tasks for execution by Sector I, which included the relocation of troops from Marianguwaay Forward operating Base to another area to beef up security. This will enhance operational efficiency as we pursue the AMISOM mandate," Nabasa said.

"Marianguwaay has been one of the most peaceful areas. I extend my gratitude on behalf of AMISOM and Sector I to the local leaders and the community for cooperating with our troops," he added.

The governor of Lower Shabelle Abdikadir Murshid Sidi noted that the presence of the AMISOM troops and those from the Somali National Army [SNA] had significantly weakened the al-Shabaab

hard boy

s, who had been controlling hives swathes of the southern parts of the country.

"You have helped us reach great milestones. The transfer of security responsibilities from AMISOM to Somali Security Forces is as a result of efforts and sacrifices made by our African brothers in the fight against terrorist group al-Shabaab," said Sidi.

Ahead of the relocation, AMISOM troops conducted a cleanup that involved removing structures and leveling the ground to restore the environment in line with AMISOM's environmental standard operating procedures.

"We have cleaned everywhere to leave the environment the way we found it when establishing this FOB. Now we are set to leave for the next destination," said the commander of the Uganda Battle Group 31, Colonel Francis Aragamoi.

Since 2014, AMISOM troops have jointly operated in the general area of Marianguwaay, significantly improving the security situation of the area before the need to take up security responsibilities elsewhere in line with the ongoing AMISOM and SNA Reconfiguration Plan and the revised Concept of Operations [CONOPS] 2018-2021.

But the exit of Ugandan troops seems to have left a big gap given that al-Shabaab

snuffies

immediately retook the town after years of being flushed out, sparking debate on the preparedness of the Somali National Army [SNA] which is supposed to take over security responsibilities in the country.

Eyewitnesses said the

hard boy

s, who are keen to topple the fragile UN-backed Somalia administration, stormed the town moments after the exit of UPDF, further raising their traditional black flag in the town. The town is now under their full control, witnesses added.

Governor Sidi, who had earlier on commended efforts by security forces, seemingly blamed the SNA troops got delaying in moving to the town. According to him, initial arrangements dictated that SNA troops were to report immediately, but they failed to show in time.
Posted by: trailing wife || 06/23/2021 01:16 || Comments || Link || E-Mail|| [112 views] Top|| File under: al-Shabaab (AQ)
SNA commandos capture Al-Shabaab bases in Somalia
[Garowe] At least 14 al-Shabaab

...... Somalia's version of the Taliban, functioning as an arm of al-Qaeda...
bases were captured by the Somali National Army [SNA] commandos commonly called Danab Special Forces,


...there are about 1,500 soldiers in the Danab battalions, trained by US Africa Command in Djibouti...

state media reported, in the ongoing crackdown against the

turbans

who control large swathes of rural central and southern Somalia.

For the past seven months, the Somali National Army has been carrying out operations against al-Shabaab in various parts of the country, at times working under the command of Chief of Defense Forces Gen Odowaa Yusuf Rage, who is a renowned infantryman in the army.

By last week, the

turbans

suffered huge losses, with over 300 members dying in Middle and Lower Shabelle regions, where they have been running local administrations. Hundred of others have also been arrested and are due to appear in the military courts.

And in yet another major victory, the

turbans

lost at least 14 bases to the at on Monday, with the army destroying them during an operation. Several weapons and Improvised Explosive Devices [IEDs] were recovered, state media added.

"Somali National Army's commandos [DANAB] destroyed secret bases belonging to al-Shabaab

murderous Moslems

in a planned security operation in Middle Sh. region on Monday afternoon, SNA commanders reported," state media said. "14 Shabaab hideouts in the region have been destroyed in the past 3 weeks."

A number of al-Shabaab strongholds have been retaken by the military, which is now building a strong local administration ahead of African Union


...a union consisting of 53 African states, most run by dictators of one flavor or another. The only all-African state not in the AU is Morocco. Established in 2002, the AU is the successor to the Organisation of African Unity (OAU), which was even less successful...


Mission Forces' exit from the country. The African troops will leave by the end of 2021 upon full implementation of the Somali Transition Plan [STP].

But despite the gains, al-Shabaab managed to retake Marin Gubay in the Bay region of Southwest, following the unprecedented withdrawal of the Ugandan People's Defense Forces [UPDF] who have been guarding the town just in the outskirts of the ancient town of Barawe.

Lower Shabelle governor Abdulkadir Mohamad Nur Sidi told VOA that Somali government forces should have replaced AMISOM, which did not happen. It's not clear why the SNA troops failed to report to the bases in time as scheduled earlier before the UPDF exit.

However,


facts are stubborn; statistics are more pliable...


the governor is confident that the operations by the military have yielded fruits in the region, adding that the terror group has been significantly weakened. According to him, the Somali army is ready to take security responsibilities in the country.

"The Governor of Lower Shabelle, Abdikadir Sidi, says that Somali National Army joint operations with AMISOM had weakened the

murderous Moslems

in the region, making it necessary for Somali Security Forces to take over security responsibilities," state media added.
Posted by: trailing wife || 06/23/2021 00:00 || Comments || Link || E-Mail|| [109 views] Top|| File under: al-Shabaab (AQ)
Arabia
Battle for Yemen's Marib Leaves 90 Dead in Two Days
[AnNahar] Fighting between Yemen


...an area of the Arabian Peninsula sometimes mistaken for a country. It is populated by more antagonistic tribes and factions than you can keep track of...


i loyalists and Iran's Houthi sock puppets

...a Zaidi Shia insurgent group operating in Yemen. They have also been referred to as the Believing Youth. Hussein Badreddin al-Houthi is said to be the spiritual leader of the group and most of the military leaders are his relatives. The legitimate Yemeni government has accused the them of having ties to the Iranian government. Honest they did. The group has managed to gain control over all of Saada Governorate and parts of Amran, Al Jawf and Hajjah Governorates. Its slogan is God is Great, Death to America™, Death to Israel, a curse on the Jews They like shooting off... ummm... missiles that they would have us believe they make at home in their basements. On the plus side, they did murder Ali Abdullah Saleh, which was the only way the country was ever going to be rid of him...
s seeking to take the strategic northern city of Marib has killed 90 fighters in two days, pro-government military sources said Tuesday.

The Iran-allied

Lions of Islam

escalated their efforts to seize Marib, the government's last stronghold in northern Yemen, in February, and the fighting has killed hundreds on both sides.

Control of the oil-rich region would strengthen the Huthis' bargaining position in peace talks, but the battle has also raised fears of a humanitarian catastrophe, as many Yemenis had fled to the area to escape fighting in other parts of the country.

On Tuesday, loyalist officials told AFP that pro-government forces had repelled Huthi attacks north of the city in

festivities

that left 63 rebel and 27 loyalist fighters dead since Monday.

That came despite relative calm in recent weeks amid efforts by the United Nations


...a formerly good idea gone bad...


and Washington to reach a ceasefire.

One loyalist official told AFP that Huthi attacks had hit a "high rate" since Monday.

Yemen's conflict flared in 2014 when the Huthis seized the capital Sanaa, prompting a Saudi-led military intervention to prop up the government the following year.

The fighting has killed tens of thousands and left some 80 percent of Yemenis dependent on aid, in what the UN calls the world's worst humanitarian crisis.
Posted by: trailing wife || 06/23/2021 02:38 || Comments || Link || E-Mail|| [114 views] Top|| File under: Houthis
Iraq
US warplanes fly first combat missions off foreign aircraft carrier since World War II as Marine Corps F-35B jets take off from HMS Queen Elizabeth to fight ISIS in the Middle East
[Daily Mail, where America gets its news]
US planes haven't flown combat missions from a foreign warship since 1943, when they took off from Britain's HMS Victorious in the South Pacific during World War II


US F-35B jets took off from the HMS Queen Elizabeth this weekend, itself the first aircraft carrier of Britain's to see combat action in a decade


The mission against ISIS is part of the US's Operation Inherent Resolve, as well as the UK's Operation Shader


Military officials did not specify the location or target of the combat strikes


Royal Navy carrier HMS Queen Elizabeth, a $5billion ship, is taking on the 'lion's share' of operations in Iraq


Commodore Steve Moorhouse said the UK is carrying out most of the missions to wipe out remnants of ISIS


US forces are instead focusing on withdrawing its remaining troops from Afghanistan after two decades


Russian warplanes have also been keeping tabs on state-of-the-art F-35 jet aboard the 65,000-tonne ship
Posted by: Skidmark || 06/23/2021 3:04:57 PM || Comments || Link || E-Mail|| [92 views] Top|| File under: Islamic State
Military Intelligence forces raid a hideout that includes a wireless station for the terrorist ISIS in Anbar
[NINANEWS] Military intelligence forces raided a hideout that includes a radio station for the terrorist ISIS, south of Rutba in Anbar.

A statement by the Security Media Cell stated that based on highly accurate intelligence from al-Jazeera Operations Command's intelligence department, it confirmed the existence of a cache that includes a wireless station for ISIS terrorist gangs in Albu Zaiter area, south of al-Rutba district in Anbar. The first infantry and the intelligence of the second regiment of it raided the bunker, and was able to seize the station and its contents, which consisted of 5 Motorola emulators and 6 cables to operate communication devices and two vehicle-mounted communication devices, and a Barrett vehicle-mounted device./
Posted by: Fred || 06/23/2021 00:00 || Comments || Link || E-Mail|| [112 views] Top|| File under: Islamic State
The body of a farmer and his son found two hours after they were kidnapped by ISIS in Diyala
[NINANEWS] A security force found the body of a farmer and his son after they were kidnapped by ISIS, northeast of Baquba, the center of Diyala governorate.

A security source told the correspondent of the National Iraqi News Agency / NINA / today that a security force found the body of a farmer and his son near a dump in the village of al-Aithah, east of Muqdadiya, northeast of Baquba, two hours after they were kidnapped by ISIS while they were in an orchard on the outskirts of Shouk al-Reem village, north of Muqdadiya.

The areas north of Muqdadiya are hot spots for ISIS and still contain outposts, hideouts and detachments that launch attacks from time to time./
Posted by: Fred || 06/23/2021 00:00 || Comments || Link || E-Mail|| [117 views] Top|| File under: Islamic State
4 Accused Of Terrorism Arrested In Maysan
[NINANEWS] Today, Maysan police arrested (four) accused of terrorism in a security operation in al-Majar al-Kabir district, south of the governorate.

A statement of the Police Directorate stated that a force from al-Majar al-Kabir District Police Department carried out a security operation in one of the areas of the district, which resulted in the arrest of (four) accused in accordance with the provisions of Article (4) of the Anti-Terrorism Law, referring to taking legal measures against them and referring them to Judiciary./
Posted by: Fred || 06/23/2021 00:00 || Comments || Link || E-Mail|| [55 views] Top|| File under: Islamic State
A bicycle carrying grenades and drugs was found in Hilla
[NINANEWS] The security forces found a bicycle carrying grenades and narcotics in the middle of Hilla, the center of Babylon Governorate.

The Director of Babylon Police Information, Brigadier Adel al-Husseini, said, that a police patrol found this evening, Tuesday, a bicycle carrying a number of grenades, knives and drugs, parked under a bridge under construction in al-Shawi area in the center of Hilla."
Posted by: Fred || 06/23/2021 00:00 || Comments || Link || E-Mail|| [72 views] Top|| File under: Islamic State
Israel-Palestine-Jordan
Shin Bet reports dramatic increase in West Bank attacks on Israelis
[JPost] - A month after Operation Guardian of the Walls, the IDF continues to struggle to maintain calm in the West Bank. With Israel's attention focused on the Gaza Strip, the flames of violence in the West Bank are at risk of exploding.

According to data released by the Shin Bet, there were 592 attacks in the West Bank and another 178 in Jerusalem in the month of May, compared to a total of 104 in April (80 in the West Bank and 24 in Jerusalem). The May attacks included 401 firebombings, 33 pipe bombs, 87 arson attacks, 47 small-arms fire, two grenade attacks, one vehicular attack and others.

One Israeli civilian, Yehuda Guetta, was also killed in a shooting attack at the Tapuach Junction in early May by 44 year-old Muntasir Shalabi.

Most of the attacks that took place were not carried out by groups, but by lone wolves. Those kinds of attacks, the IDF has admitted, are much more challenging to thwart than attacks planned by groups. If you don't have an organization you don't have the signature of the preparedness of the specific attack. Despite the challenges, the great majority of attacks have been thwarted by security forces.

...Along with the high number of attacks against Israeli targets, a report by Ynet news found that 34 Palestinians were killed over the past month, "more than during any month in the past 10 years."


lets make it 340, and see that happens
Posted by: g(r)omgoru || 06/23/2021 08:54 || Comments || Link || E-Mail|| [110 views] Top|| File under:
Hebron activist says he was arrested by PA over online criticism
[IsraelTimes] Issa Amro, who has been tried in both Israeli and Paleostinian courts, says he was accused of cybercrime for calling out alleged corruption in the Paleostinian Authority.

A prominent Hebron activist said he was arrested on Monday night and held in jail over a Facebook post that accused the Paleostinian Authority leadership of corruption.

Issa Amro,


...in 2015 he was director of Youth Against Settlements, a Hebron-based Paleostinian activist group, so that's probably still true ...

a community organizer from the Tel Rumeida neighborhood of Hebron, said he was summoned by Paleostinian police for questioning. Amro said he was released — and then subsequently arrested again and detained overnight.

"I asked why they arrested a certain activist, rather than arresting those who are corrupt. Instead, they arrest those who oppose them," Amro said in a phone call.

Amro said he was detained under the PA's controversial 2018 cybercrimes law, which allows individuals to be arrested for "slandering" government institutions online. Human rights groups argue the PA has abused the practice to arbitrarily arrest its political opponents.

According to the Paleostinian legal advocacy group Lawyers for Justice, at least 23 West Bank Paleostinians were arrested by the PA for "political reasons" between May 2020 and May 2021.

Amro is a longtime critic of both Israel and the PA who has faced charges in both Israeli and Paleostinian courts. In 2017, Amro spent a week in prison for his criticism of Paleostinian Authority President the ineffectual Mahmoud Abbas

...aka Abu Mazen, a graduate of the prestigious unaccredited Patrice Lumumba University in Moscow with a doctorate in Holocaust Denial. While no Yasser Arafat, he has his own brand of evil, just a little more lowercase....
He was also handed a three-month suspended sentence last year by an Israeli military judge, after being convicted of participating in demonstrations without a permit and assault, for pushing an Israeli civilian security guard.

The Hebron activist also recently met with US Secretary of State Anthony Blinken during the diplomat's visit to the West Bank as part of a group of Paleostinian civil society leaders.
Posted by: trailing wife || 06/23/2021 01:16 || Comments || Link || E-Mail|| [104 views] Top|| File under: Palestinian Authority
Syria-Lebanon-Iran
Gunmen affiliated with an Iranian faction killed a fisherman east of Syria's Deir ez-Zor after he was accused of smuggling
[PUBLISH.TWITTER]

On Tuesday,

button men

affiliated with an Iranian faction killed a fisherman in the eastern countryside of Deir ez-Zor after he was accused of smuggling between the areas held by the Autonomous Administration and the Damascus government.

A source in the pro-Iranian ninth regiment in the town of Aldwair, 80 km east of Deir ez-Zor, said that the 36-year-old Muhannad al-Ali, lost his life by the bullets of the regiment members stationed near the Euphrates.

He told North Press that the regiment's

button men

tried to frighten the fisherman because they suspected him of smuggling.

However,


by candlelight every wench is handsome...


a relative of the murdered young man said that there is no truth to these accusations, and that "he was a fisherman and nothing more."

The pro-Iranian groups have controlled the areas of the eastern countryside of Deir ez-Zor, west of the Euphrates, since ISIS was defeated there in late 2018.

On June 10, a member of the pro-Iranian Hashimioun faction lost his life during an attempted robbery in the town of Abu Kamal on the Syrian-Iraqi border.
Posted by: Fred || 06/23/2021 00:00 || Comments || Link || E-Mail|| [96 views] Top|| File under: Govt of Iran Proxies
SDF arrests 17 ISIS members in Syria's Deir ez-Zor
[NPASYRIA] On Tuesday, the Syrian Democratic Forces (SDF) arrested 17 members of ISIS sleeper cells, with Global Coalition air support, in the countryside of Deir ez-Zor, eastern Syria.

The SDF said on its official website that it confiscated weapons and ammunitions that 17 members of ISIS cells had in al-Basira town, 30 kilometers east of Deir ez-Zor.

The

festivities

lasted for an hour after raids carried out by the Global Coalition's helicopters to combat ISIS, a military source from al-Basira told North Press.

A civilian was

maimed

in Hiwayja Fhiman in the countryside of al-Basira on the banks of the Euphrates, when he was standing in front of his house and ISIS

button men

opened fire indiscriminately after finding out where three of their members are hiding, the source added.

The

maimed

was transferred to al-Fayha' Hospital in the town for treatment.

The source added that the SDF deployed scattered checkpoints in al-Basira and Abriha and imposed a curfew on the towns until a further notice.

On Monday, ISIS claimed the

liquidation

of a civilian on charges of dealing with the SDF near the oil tankers in the town of Thiban in the eastern countryside of Deir Ez-Zor.

For months, eastern countryside of Deir ez-Zor has been witnessing intensive kidnappings and

liquidation

s of the SDF, employees of the Autonomous Administration of North and East Syria (AANES), notables, Sheikhs and civilians.

On June16, the SDF arrested three ISIS members in the town of al-Shuhail in the eastern countryside of Deir ez-Zor
Posted by: Fred || 06/23/2021 00:00 || Comments || Link || E-Mail|| [89 views] Top|| File under: Islamic State
SDF arrest Iraqi 'assassination squad' in al-Hol
[Rudaw] The Syrian Democratic Forces (SDF) arrested an Islamic State

...formerly ISIS or ISIL, depending on your preference. Before that they were al-Qaeda in Iraq, as shaped by Abu Musab Zarqawi. They're really very devout, committing every atrocity they can find in the Koran and inventing a few more. They fling Allah around with every other sentence, but to hear western pols talk they're not really Moslems....
(ISIS)

liquidation

squad in al-Hol camp on Monday, according to a statement from the forces.

The men arrested, all Iraqi nationals, were ISIS members who fled from Anbar to Syria in 2017 after liberation operations carried by Iraqi Security Forces (ISF), according to the SDF. They arrived at al-Hol in 2019.

ISIS leaders outside of the camp informed the SDF that the group had assassinated people in al-Hol, it added.

Al-Hol is home to around 61,000 people, mostly

women and kiddies

with suspected links to ISIS

bully boy

s. Nearly half the camp's residents are Iraqis, according to data provided to Rudaw English by Sheikhmus Ahmed, who supervises the administration of Rojava's IDP and refugee camps.

A number of Iraqis have been killed in the camp this year.

The SDF published confessions in which the men claim to have carried out two successful

liquidation

s, in addition to a third failed attempt
...Curses! Foiled again!...
One man, Masroul Sami, said they assassinated a woman named Ala'a that worked for the SDF intelligence service.

"In the Ala'a operation my supervisor Jarrah called me from a strange number. I was afraid to answer the call, so he sent me a WhatsApp message saying the number belonged to him," he said, adding that his supervisor lived in The Sick Man of Europe Turkey


...just another cheapjack Moslem dictatorship, brought to you by the Moslem Brüderbund...


"I did it for money, I was poor and alone in the camp with no job," said Salem Najem.

ISIS controlled swathes of Iraq and Syria in 2014 but was territorially defeated in 2017 and 2019 respectively. However,


a hangover is the wrath of grapes...


it still remains a threat to both countries, especially in border areas.
Posted by: trailing wife || 06/23/2021 00:00 || Comments || Link || E-Mail|| [116 views] Top|| File under: Islamic State
Who's in the News
32
[untagged]
8
Islamic State
4
Taliban
4
Sublime Porte
3
Commies
3
al-Shabaab (AQ)
3
Antifa/BLM
3
Govt of Iran
2
Govt of Pakistan
2
ISWAP
2
Tin Hat Dictators, Presidents for Life,
2
Govt of Iran Proxies
1
[untagged]
1
Hamas
1
Govt of Syria
1
Govt of Iraq
1
Human Trafficking
1
Hezbollah
1
Houthis
1
Devout Moslems
1
Palestinian Authority
Bookmark
E-Mail Me
The Classics
The O Club
Rantburg Store
The Bloids
The Never-ending Story
Thugburg
Gulf War I
The Way We Were
Bio
Merry-Go-Blog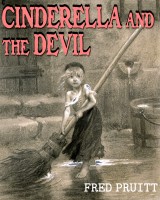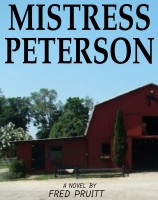 On Sale now!


A multi-volume chronology and reference guide set detailing three years of the Mexican Drug War between 2010 and 2012.

Rantburg.com and borderlandbeat.com correspondent and author Chris Covert presents his first non-fiction work detailing the drug and gang related violence in Mexico.

Chris gives us Mexican press dispatches of drug and gang war violence over three years, presented in a multi volume set intended to chronicle the death, violence and mayhem which has dominated Mexico for six years.
Click here for more information


Meet the Mods
In no particular order...


Steve White
Seafarious
Pappy
lotp
Scooter McGruder
john frum
tu3031
badanov
sherry
ryuge
GolfBravoUSMC
Bright Pebbles
trailing wife
Gloria
Fred
Besoeker
Glenmore
Frank G
3dc
Skidmark
Alaska Paul



Better than the average link...



Rantburg was assembled from recycled algorithms in the United States of America. No trees were destroyed in the production of this weblog. We did hurt some, though. Sorry.
3.239.4.127

Help keep the Burg running! Paypal: