Afghanistan
Deadly bus bombing rocks southern Afghan province as Taliban declares Eid ceasefire
[France24] At least 11 people were killed and dozens injured in the bombing of a bus in Afghanistan's southern Zabul province, officials said on Monday. The attack came as the Taliban said they would observe a three-day ceasefire for the Muslim religious holiday of Eid, starting this week.

The blast took place late on Sunday night, said Zabul's provincial governor's spokesman Gul Islam Sial, adding 25 people were injured including women and children who were in critical condition.

Violence in the country has been rising sharply in recent weeks after the US announced it would withdraw troops from Afghanistan by September 11.

The bus bombing in Zabul province along Kabul-Kandahar highway came as the insurgent Taliban announced late on Sunday they would declare a three-day ceasefire for the religious holiday of Eid-ul-Fitr later this week.

The ceasefire offer came as the US continues to pull out its last 2,500 troops from the violence-wracked country despite faltering peace efforts between the Taliban and Afghan government to end a decades-long war.

"Mujahideen of the Islamic Emirate are instructed to halt all offensive operations against the enemy countrywide from the first till the third day of Eid," a statement released by the Taliban said.

"But if the enemy conducts any assault or attack against you during these days, stand ready to robustly protect and defend yourselves and your territory," it added.
Posted by: Besoeker || 05/10/2021 01:54 || Comments || Link || E-Mail|| [203 views] Top|| File under: Taliban
Africa Horn
Suicide Blast in Mogadishu Kills six, including Senior Somali Police Officers
[Garowe] A bomber has targeted a

cop shoppe

in Mogadishu on Sunday night, killing at least six people in Somalia's capital, police said, in the latest attack in the country amid a political crisis.

A witness told Garowe Online that he saw bodies lying on the ground at the Waberi

cop shoppe

, near Maka al Mukarama road, the busiest street in Mogadishu following the devastating suicide

boom-mobile

ing.

"The blast was huge and the station is now destroyed. Cars were ruined and several nearby buildings are also damaged," said witness Yasin Haji, adding the ambulances rushed the

maimed

to the hospitals.

Somali security officials have confirmed that at least six people, including Waberi police chief Ahmed Bashane and Deputy Commander for Waliyow Adde Police Division Abdi Basid were killed in the attack.

Al-Shabaab

...... al-Qaeda's tentacle in East Africa...
has immediately claimed the responsibility for

the earth-shattering kaboom

that came amid thousands of security personnel, including police and intelligence being assigned to secure Mogadishu earlier this Holy month of Ramadan.
Posted by: trailing wife || 05/10/2021 00:19 || Comments || Link || E-Mail|| [97 views] Top|| File under: al-Shabaab (AQ)
Africa Subsaharan
Nigeria: Army Arrests 13 Boko Haram Suspects in Kano
[AllAfrica] The Nigerian Army has announced the arrest of 13 Boko Haram

... not to be confused with Procol Harum, Harum Scarum, possibly to be confused with Helter Skelter. The Nigerian version of al-Qaeda and the Taliban rolled together and flavored with a smigeon of distinctly Subsaharan ignorance and brutality...
suspects in Hotoro area of Kano State, North-west Nigeria.

The army spokesperson, Mohammed Yerima, made the disclosure in a statement on Sunday evening.

In the statement, the army stated that the suspects were arrested by troops of the 3 brigade in Kano.

The arrest comes in a midst the call by Jigawa State Governor, Muhammad Badaru, urging residents of the state to be vigilant, following reports of suspicious movement of Boko Haram

murderous Moslems

in neighbouring Bauchi State.

Kano shares boundaries with Jigawa and Bauchi states.
Posted by: trailing wife || 05/10/2021 01:22 || Comments || Link || E-Mail|| [190 views] Top|| File under: Boko Haram (ISIS)
Navy seizes Thousands of Chinese and Russian assault weapons, sniper rifles and anti-tank missiles hidden on ship 'sailing from Iran to Yemen'
[Daily Mail, Where America Gets Its News] The U.S. Navy has seized an arms shipment of thousands of illicit assault weapons, machines guns and sniper rifles hidden aboard a ship in the Arabian Sea likely headed for Yemen


...an area of the Arabian Peninsula sometimes mistaken for a country. It is populated by more antagonistic tribes and factions than you can keep track of...


, officials have said.

The U.S. fifth fleet, based in Bahrain, announced on Sunday that the guided-missile cruiser USS Monterey discovered the weapons aboard a stateless dhow - a traditional Mideast sailing ship - in an operation that began Thursday in the northern reaches of the Arabian Sea off Oman and Pakistain.

An American defense official said the weapons resembled previous shipments which have been intercepted that were bound for Iran's Houthi sock puppets

...a Zaidi Shia insurgent group operating in Yemen. They have also been referred to as the Believing Youth. Hussein Badreddin al-Houthi is said to be the spiritual leader of the group and most of the military leaders are his relatives. The legitimate Yemeni government has accused the them of having ties to the Iranian government. Honest they did. The group has managed to gain control over all of Saada Governorate and parts of Amran, Al Jawf and Hajjah Governorates. Its slogan is God is Great, Death to America™, Death to Israel, a curse on the Jews They like shooting off... ummm... missiles that they would have us believe they make at home in their basements. On the plus side, they did murder Ali Abdullah Saleh, which was the only way the country was ever going to be rid of him...
rebels in Yemen.

The Navy's initial investigation found the vessel came from Iran, AP reported.

Iran's mission to the U.N. did not immediately respond to AP's request for comment on the seizure but Tehran has denied providing rebels with weapons in the past.

The Navy seized nearly 3,000 Chinese Type 56 assault rifles, a variant of the Kalashnikov. They also recovered hundreds of other heavy machine guns and sniper rifles, as well as dozens of advanced, Russian-made anti-tank guided missiles. The shipments also included several hundred rocket-propelled grenade launchers and optical sights for weapons, AP reported.

Sailors boarded the vessel and found the weapons, most wrapped in green plastic, below deck.

'The cache of weapons included dozens of advanced Russian-made anti-tank guided missiles, thousands of Chinese Type 56 assault rifles, and hundreds of PKM machine guns, sniper rifles and rocket-propelled grenades launchers,' the U.S Fifth Fleet said in a statement.

'After all illicit cargo was removed, the dhow was assessed for seaworthiness, and after questioning, its crew was provided food and water before being released,' the Navy added.


Should've scuttled it


This recent seizure appeared to be among the biggest in recent years as the long- running war in Yemen continues.

The Navy's Mideast-based Fifth Fleet said they are investigating the weapons origin and destination.

'The unique blend of materiel recovered by the USS Monterey appears to be consistent with the materiel from previous interdictions, which have been linked to Iran,' Tim Michetti, an investigative researcher who studies the illicit weapon trade, told AP.
Posted by: Fred & Skidmark || 05/10/2021 00:00 || Comments || Link || E-Mail|| [310 views] Top|| File under: Govt of Iran
Fifth Column
Driver Beaten Badly After Armed BLM Stop His Car in Frightening Encounter
[REDSTATE] Over the past year, we've seen some very violent mostly peaceful and/or out-of-control encounters because of the dangerous habit that the BLM has trying to block the street and stop drivers from going through a 'protest' area.

We reported on an incident in Plano, Texas, where there was an armed standoff and the police seemed more disturbed with the driver than they were the crazies blocking all the cars in the road.

But, that was just one of many. BLM does this all over the country.

On Thursday afternoon in Portland, they severely injured a handyman, Joseph Hall, who was unlucky enough to turn into a street where one of their 'protests' was, according to the NY Post. Hall said he was coming home from a repair job nearby when he was cut off by a moped. Then the moped followed him and the BLM folks converged to stop his truck to cut off his truck. As you can see from the video, multiple BLM folks were armed.

"They're screaming and yelling at me, claiming I was out there trying to run people over. That's when I discovered a march was going on," Hall told the Post. "I was trapped. A vehicle in front of me trapped me in. I couldn't go forward or around."

As the above video shows, after BLM started shoving him around, he

whipped out a rod

to ward them off. But when a BLM person pointed a rifle at him, he raised his gun. That's when someone jumped him from behind. Then they all jumped on him.

As Hall explained to KPTV Fox 12, he ended up with a partially collapsed lung, two lower vertebrae fractured, 5 broken ribs, a broken collar bone, and head trauma. They also took his gun. Hall said he stood his ground and he would "do it all over again." Except I'm thinking this time he wouldn't turn his back to any of them.
Posted by: Fred || 05/10/2021 00:00 || Comments || Link || E-Mail|| [318 views] Top|| File under: Antifa/BLM
India-Pakistan
Maldives police said they arrested person believed to be prime suspect in explosion that critically wounded former President Nasheed
[PUBLISH.TWITTER]

Maldives police said on Sunday they arrested a person believed to be the prime suspect in

a kaboom

that critically

maimed

the country's former president.

Police said they now have three of four suspects

in jug

. Thursday's blast targeted Mohammed Nasheed, currently the speaker of parliament, who is recovering in hospital after multiple surgeries.

Police did not give details on the latest suspect or his background, but in a text message confirmed they believe he is the person whose pictures were released on Saturday as authorities sought public assistance identifying him. The fourth suspect remains

on the lam

.
Posted by: Fred || 05/10/2021 00:00 || Comments || Link || E-Mail|| [147 views] Top|| File under:
Al-Wazni assassination: International reactions pouring in
[SHAFAQ] Only a few hours have elapsed since the

liquidation

of the Responsible for the Coordination of the Civil Movement in Karbala Ihab Jawad Mohammed al-Wazni, but international reactions are already pouring in, strongly condemning the crime and demanding that the Iraqi authorities hold the perpetrators of the crimes accountable in the shortest delay possible.

Earlier today, two anonymous individuals riding a

cycle of violence

bumped off

al-Wazni in front of his home situated on the street of al-Haddad in the city center.

Internal protests arose after the

liquidation

of al-Wazni. Hundreds of people

erupted into the streets

of Karbala early morning to protest against

liquidation

s and the pursuit of activists in the "October Movement," which opposes the government in Iraq since the fall of Saddam Hussein's regime in 2003.

Regionally and internationally, the American embassy released a statement to Shafaq News Agency in which it said that the violent mostly peaceful silencing of independent voices is unacceptable.

It added, "The US expresses its deepest sympathies to the family of the victim, and stands in solidarity with those who are seeking a bright, flourishing and peaceful future for Iraq".

The Canadian ambassador to Iraq, Ulric Shannon, tweeted, "Terrorizing civil society and destabilizing the safety of the candidates before the election is not permissible."

He added, "Canada is committed to helping the Iraqi people achieve their ambitions of a peaceful change through honest and transparent elections."

In turn, the British ambassador to Iraq, Stephen Hickey, condemned on Sunday the

liquidation

of the Iraqi activist, Ihab al-Wazni, tweeting, "Impunity for the killing of activists since October 2019 has only led to more deaths; The need for concrete measures holding perpetrators accountable and protecting Iraqi citizens as they prepare for the elections in October is urgent".

Ihab al-Wazni, the Responsible for the Coordination of the protests in Karbala, is known in most of the circles that oppose corruption and mismanagement and call for the limitation of Iran's influence and

gang

s around Iraq.

The HCHR had previously condemned the

liquidation

of al-Wazni, insisting that the resurgence of

liquidation

s is an indicator of the failure of the security institution to protect citizens.

Following this event, Prime Minister al-Kadhimi issued directives for the prompt investigation of the crime, adding, "the killers of al-Wazni are deeply involved in crime and those who think that they will escape from the grip of justice are deluded. We shall pursue the perpetrators of the crime and bring to justice anyone who attempts to destabilize public security."

This

liquidation

is part of a long list of

liquidation

s perpetrated against activists, journalists, and bloggers, including strategic specialist Hisham al-Hashemi.

In August of 2020, the Iraqi government announced the killing of 560 protesters and security officers in the demonstrations that swooped the country, including dozens of activists assassinated by anonymous perpetrators.


Posted by: Fred || 05/10/2021 00:00 || Comments || Link || E-Mail|| [117 views] Top|| File under: Govt of Iraq
Protestors set the vicinity of the Iranian consulate in Karbala on fire
[SHAFAQ] Protestors set the vicinity of the Iranian consulate building in Karbala on fire, following the

liquidation

of activist Ihab al-Wazni.

Video clips and photos showed dozens of protesters gathering and burning tires near the building.

Earlier today, two unidentified individuals riding a

cycle of violence

bumped off

al-Wazni in front of his home situated on the street of al-Haddad in the city center.

Ihab al-Wazni, the Responsible for the Coordination of the protests in Karbala, is known in most circles that oppose corruption and mismanagement and call for the limitation of Iran's influence and

gang

s around Iraq.

Since the outbreak of the "October Revolution" protests in 2019, Iraq has witnessed numerous

liquidation

s, kidnappings, and threats against the organizers of the protests.

Following the killing of al-Wazzani, demonstrations took the streets of Karbala, Nasiriyah, and al-Diwaniyah in southern Iraq.


Posted by: Fred || 05/10/2021 00:00 || Comments || Link || E-Mail|| [134 views] Top|| File under: Govt of Iran
Israel-Palestine-Jordan
Jerusalem area, south bombarded with Gaza rockets after Hamas threat
[JPost] - Rocket sirens blared and explosions were heard across the Jerusalem area Monday evening, sending people outdoors scrambling for cover and Knesset members running for bomb shelters, as a Hamas deadline for Israel to pull its security forces from parts of the capital expired.

The IDF said that it had detected seven projectiles launched from the Gaza Strip at the Jerusalem area, one of which was intercepted by the Iron Dome missile defense system. There were no immediate reports of injuries or damage.

Israeli Air Force fighter jets struck targets in the northern Strip in response. Palestinian sources said that nine people had been killed in the airstrikes, including three children.

Israel's Channel 12 TV quoted the IDF as saying, however, that the children were killed when a rocket intended for Israel misfired.

As rocket sirens were set off, Jewish marchers who participated in the Jerusalem Day flag parade ran for cover. Police demanded that the march be called off immediately but the participants carried on.
Posted by: g(r)omgoru || 05/10/2021 14:43 || Comments || Link || E-Mail|| [248 views] Top|| File under: Hamas
Syria-Lebanon-Iran
Hizbullah in 'Biggest Mobilization since 2006' over Major Israeli Drill
[AnNahar]
Hizbullah
...Party of God, a Leb militia inspired, founded, funded and directed by Iran. Hizbullah refers to itself as The Resistance and purports to defend Leb against Israel, with whom it has started and lost one disastrous war to date, though it did claim victory...
has upped its readiness to 100% in south Leb

...an Iranian colony situated on the eastern Mediterranean, conveniently adjacent to Israel. Formerly inhabited by hardy Phoenecian traders, its official language is now Arabic, with the usual unpleasant side effects. The Leb civil war, between 1975 and 1990, lasted a little over 145 years and produced 120,000 fatalities. The average length of a ceasefire was measured in seconds. The Lebs maintain a precarious sectarian balance among Shiites, Sunnis, and about a dozeen flavors of Christians. It is the home of Hezbollah, which periodically starts a war with the Zionist Entity, gets Beirut pounded to rubble, and then declares victory and has a parade. The Lebs have the curious habit of periodically murdering their heads of state or prime ministers...
and Syria's Quneitra as a precautionary measure related to a major Israeli military exercise that will last one month, media reports said on Sunday.

The Iran-backed Lebanese group has canceled some vacations and called in some of its reserve forces in a move not seen since the devastating 2006 war with Israel, the reports added.

Hizbullah chief Sayyed His Eminence Sayyed Hassan Nasrallah
...The satrap of the Medes and the Persians in Leb...
had on Friday warned Israel against any "mistake" during the drill.

"As of Sunday morning, we will do all the calm and appropriate steps that do not alarm anyone inside Lebanon in an invisible way, but the enemy must know that we will be cautious, alert and prepared," he said.

"Any wrong move towards Lebanon during the drill will be an adventure by the enemy. The enemy will be mistaken should it think that we will be afraid to confront any attempt to alter the rules of engagement or any security or military action," Nasrallah cautioned.

He added: "We will not be lenient and we will not tolerate any mistake, violation or hostile move by the enemy across the entire Lebanese territory," Nasrallah vowed.

The Israeli exercise simulates a major war on Israel's southern and northern fronts and on the Sinai and domestic fronts simultaneously with major rocket attacks from Lebanon, Syria, Yemen


...an area of the Arabian Peninsula sometimes mistaken for a country. It is populated by more antagonistic tribes and factions than you can keep track of...


, Iraq and Gazoo
...Hellhole adjunct to Israel and Egypt's Sinai Peninsula, inhabited by Gazooks. The place was acquired in the wake of the 1967 War and then presented to Paleostinian control in 2006 by Ariel Sharon, who had entered his dotage. It is currently ruled with an iron fist by Hamaswith about the living conditions you'd expect. It periodically attacks the Hated Zionist Entity whenever Iran needs a ruckus created or the hard boyz get bored, getting thumped by the IDF in return. The ruling turbans then wave the bloody shirt and holler loudly about oppression and disproportionate response...
.
Posted by: trailing wife || 05/10/2021 00:27 || Comments || Link || E-Mail|| [169 views] Top|| File under: Hezbollah
HTS leader wounded in Syria's Aleppo countryside
[NPASYRIA] On Saturday, unknown assailants targeted a figurehead close to the leader of Hayat Tahrir al-Sham, formerly al-Nusra, before that it was called something else

...al-Qaeda's Syrian affiliate, from which sprang the Islamic State...
(HTS, formerly al-Nusra


...formally Jabhat an-Nusrah li-Ahli al-Sham (Support Front for the People of the Levant), also known as al-Qaeda in the Levant. They aim to establish a pan-Arab caliphate. Not the same one as the Islamic State, though .. ...


Front), Abu Muhammad al-Jolani, west of Aleppo, northern Syria.

Private sources told North Press that an

bomb

planted by unidentified persons went kaboom! in the car of the commander close to the leader of HTS who is known as Abu Hussein and works with the escort group of al-Jolani.

She added that

the earth-shattering kaboom

, which occurred near the village of al-Tawameh, west of Aleppo,

maimed

the leader, and he was transferred to one of the medical points in the area.

Syrian opposition-controlled areas in northwestern Syria witness frequent explosions amid the groups' inability to control security, according to the residents.

The area is also witnessing disputes between the Ottoman Turkish-backed armed opposition groups, after HTS launched arrests among other groups'

turban

in the region.
Posted by: Fred || 05/10/2021 00:00 || Comments || Link || E-Mail|| [104 views] Top|| File under: al-Nusra
Israeli Airstrikes Kill Eight, 'Mainly Iranians'
[ENGLISH.AAWSAT] The Syrian Observatory for Human Rights has confirmed that five members of the Islamic Revolutionary Guard Corps (IRGC) of Iranian and Afghan nationalities were killed as a result of the Israeli Arclight airstrike

...KABOOM!...
on their headquarters near the administrative borders with Latakia.

Three IRGC-backed militiamen, one of whom was Syrian while the two others were of non-Syrian nationalities were killed by the Israeli strikes.

In Hama, the airstrikes hit weapons and ammunition warehouses in mountains and forests in the area of Deir Shmail in the western countryside of Hama near the administrative border with Latakia.

While in Latakia, several airstrikes hit military headquarters, weapons and ammunition warehouses in the south of al-Haffa.

The Israeli airstrikes left nearly 14 people injured and destroyed warehouses.

No official statement was made by the Israeli side regarding the strikes.

During the past years, Israel launched several airstrikes in Syria and targeted sites of Iran
...a theocratic Shiite state divided among the Medes, the Persians, and the (Arab) Elamites. Formerly a fairly civilized nation ruled by a Shah, it became a victim of Islamic revolution in 1979. The nation is today noted for spontaneously taking over other countries' embassies, maintaining whorehouses run by clergymen, involvement in international drug trafficking, and financing sock puppet militias to extend the regime's influence. The word Iran is a cognate form of Aryan. The abbreviation IRGC is the same idea as Stürmabteilung (or SA). The term Supreme Guide is a the modern version form of either Duce or Führer or maybe both. They hate Jews Zionists Jews. Their economy is based on the production of oil and vitriol...
and Hezbollah. Israel rarely confirms launching airstrikes in Syria.

Airstrikes targeted the southern Syrian province of Quneitra on Wednesday night. No casualties were recorded.

The official SANA news agency reported the raids but not the casualties, saying four soldiers were

maimed

in the attack.

Posted by: Fred || 05/10/2021 00:00 || Comments || Link || E-Mail|| [119 views] Top|| File under: Govt of Iran Proxies
SDF launches a Military operation in Deir Ezzor
[SHAFAQ] The Syrian Democratic Forces (SDF) in north and east Syria launched an operation in Deir Ezzor countryside to pursue ISIS remnants.

The SDF said that, in cooperation with the Global Coalition forces, they launched a four-day military and security operation in the Wadi al-Ajij.

The operation comes within the joint efforts between the SDF and the Global Coalition forces in north and east Syria, to prevent ISIS cells from moving and launching attacks in the administration.
Posted by: Fred || 05/10/2021 00:00 || Comments || Link || E-Mail|| [118 views] Top|| File under: Islamic State
Who's in the News
30
[untagged]
4
Govt of Iraq
4
Hamas
4
Islamic State
3
Houthis
3
Taliban
3
Govt of Iran
2
Sublime Porte
2
Commies
2
Human Trafficking
2
Govt of Iran Proxies
1
al-Shabaab (AQ)
1
Arab Spring
1
Antifa/BLM
1
Boko Haram (ISIS)
1
Devout Moslems
1
al-Nusra
1
Hezbollah
1
[untagged]
1
PLO
Bookmark
E-Mail Me
The Classics
The O Club
Rantburg Store
The Bloids
The Never-ending Story
Thugburg
Gulf War I
The Way We Were
Bio
Merry-Go-Blog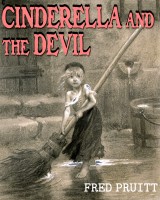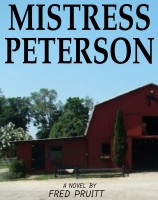 On Sale now!


A multi-volume chronology and reference guide set detailing three years of the Mexican Drug War between 2010 and 2012.

Rantburg.com and borderlandbeat.com correspondent and author Chris Covert presents his first non-fiction work detailing the drug and gang related violence in Mexico.

Chris gives us Mexican press dispatches of drug and gang war violence over three years, presented in a multi volume set intended to chronicle the death, violence and mayhem which has dominated Mexico for six years.
Click here for more information


Meet the Mods
In no particular order...


Steve White
Seafarious
Pappy
lotp
Scooter McGruder
john frum
tu3031
badanov
sherry
ryuge
GolfBravoUSMC
Bright Pebbles
trailing wife
Gloria
Fred
Besoeker
Glenmore
Frank G
3dc
Skidmark
Alaska Paul



Better than the average link...



Rantburg was assembled from recycled algorithms in the United States of America. No trees were destroyed in the production of this weblog. We did hurt some, though. Sorry.
44.197.230.180

Help keep the Burg running! Paypal: