-Lurid Crime Tales-
Man drives at Floyd protesters in Seattle, shoots and wounds one
[YNet] - Authorities say a man drove a car at George Floyd protesters in Seattle Sunday night, hit a barricade then exited the vehicle brandishing a pistol. At least one person was injured.

The Seattle Fire Department said the victim was a 27-year-old male who was shot and taken to a hospital in stable condition.

Video taken by a reporter for The Seattle Times showed part of the scene in the city's Capitol Hill neighborhood, where demonstrators have gathered for days near a police precinct.


Yippee-Ki-Yay, Motherf*ckers!



Posted by: g(r)omgoru || 06/08/2020 12:45 || Comments || Link || E-Mail|| [6490 views] Top|| File under: Antifa
SEAL Turned Cop Saves Teammate Who Was Shot During ANTIFA Riots
[SOFREP] On the night of Monday, June 1, St. Louis was a battlefield. Parts of the city were at the mercy of Antifa-backed looters and rioters, who were burning down businesses and stealing their contents. The violent protestors were hurling gasoline at police officers and then throwing fireworks, aiming to burn them alive. Gunfire could be heard throughout the city as officers repeatedly came under fire from the mob.

That night, retired St. Louis Police Captain David Dorn was shot and killed while trying to protect a business; four other police officers were also evacuated to the hospital with gunshot wounds in separate incidents.

Ryan Murphy, one of the officers, would have probably died on the spot if it weren't for a fellow officer and former Navy SEAL.

Displaying extraordinary calm under fire, Joe Busso, a member of the St. Louis Police Department SWAT Team, provided critical first aid to Murphy before evacuating him to the hospital.

A United States Marine, who is now a member of Missouri law enforcement, described to SOFREP how Busso, a member of the St. Louis Police Department SWAT Team, applied life-saving treatment to save fellow officer Ryan Murphy.

"Things were terrible that night. The streets were crazy with gunfire and the radio traffic was nonstop with report after report of guys under fire," said the former Marine. "The average person has no idea how violent and lawless the streets of St. Louis have become. Criminals are operating with impunity, using long guns to fire hundreds of rounds at police officers. Looters are running rampant. The police are brave, but they have no leadership and no support from the Mayor, the Governor, or anyone."


This is obscene — I had no idea it was that bad.
Posted by: Besoeker || 06/08/2020 01:05 || Comments || Link || E-Mail|| [6558 views] Top|| File under: Antifa
Suspect in ambush shooting which left one deputy dead and two more injured is revealed to be active-duty Air Force sergeant - as FBI investigate link to deadly drive-by attack on a federal officer a week earlier
[Daily Mail, where America gets its news]
Air Force Sergeant Steven Carrillo, 32, is suspect in ambush which left sheriff's deputy dead


Sgt. Damon Gutzwiller, 38, was killed on Saturday in Ben Lomond, California


Two other Santa Cruz County Sheriff's deputies were wounded


Gutzwiller leaves behind a small child and his pregnant wife


A 911 caller claimed they saw guns and bomb making materials inside a van


Gutzwiller and another deputy responded and saw the van driving away


After following the van to a home, they got out of their patrol car


That's when they were ambushed with gunfire and explosives, authorities said


FBI is also investigating whether the ambush is linked to the fatal shooting of a Federal security officer, Dave Underwood, 53, near a US courthouse on May 29


In 2018, Carrillo's wife, US Air Force Airman 1st Class Monika Carrillo, was found dead in an apparent suicide
Posted by: Skidmark || 06/08/2020 00:32 || Comments || Link || E-Mail|| [6481 views] Top|| File under:
Video Shows Moments Surrounding Alamosa CO Protest Shooting
[KRDO] On Friday afternoon, some protestors told KRDO the driver plowed through the crowd, but Alamosa police said there is no evidence to support those claims.
Lying scumbags.

Also note "Zoila Gomez" at 2:00, who says, "It was just the wrong town, the wrong place."

You know, like when JFK was deleted by the entire city of Dallas.

And in a heartwarming note, the shooter is out on $60,000 bond.

The frontline is everywhere. Video below.

Posted by: charger || 06/08/2020 00:00 || Comments || Link || E-Mail|| [6489 views] Top|| File under: Antifa
Man charged with murder of retired St. Louis police captain David Dorn
I know you're surprised too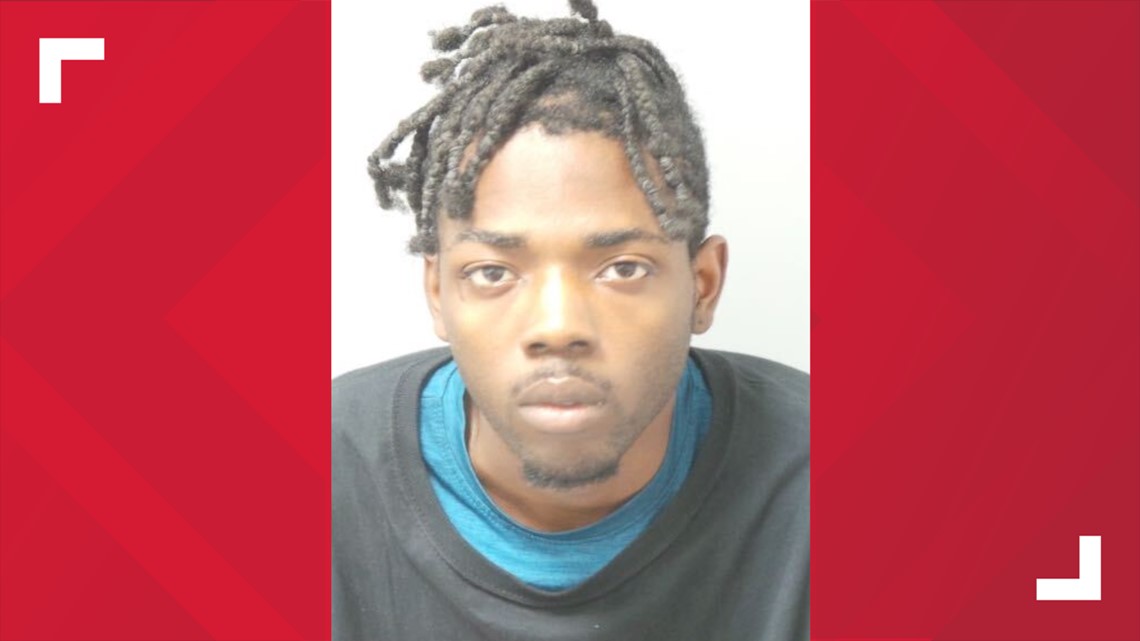 [KSDK] A 24-year-old man has been charged in connection with the murder of a retired St. Louis police captain.

Retired St. Louis police captain David Dorn was found shot to death at a north St. Louis pawn shop after a night of unrest in the city.

Dorn was found on the sidewalk with a gunshot wound outside Lee's Pawn and Jewelry on June 2.

St. Louis Circuit Attorney Kim Gardner announced on Sunday that 24-year-old Stephan Cannon has been charged with first-degree murder, first-degree robbery, first-degree burglary and three counts of armed criminal action as well as being a felon in possession of a firearm.

According to charging documents, surveillance video showed a Pontiac G6 pulled up alongside the pawn shop and multiple people from the G6 entered the store.

Surveillance video showed Cannon exiting the store and walking towards the Pontiac G6 just before Dorn arrived. Once Dorn arrived, Cannon was seen approaching the corner of the store with a gun in his hand.

"It is apparent from the surveillance that at the time the shots were fired, Cannon was the only person standing at that corner," charging documents said. Multiple plumes of smoke were seen coming from the area where only Cannon was standing, according to charging documents.

"Once Dorn has been shot and falls to the ground, Cannon can be seen approaching the door to the pawn shop," charging documents said.

A television taken from the pawn shop was recovered at the residence where Cannon was arrested. According to charging documents, Cannon said he was inside the pawn shop that night and also said he cut his hair to change his appearance after he saw his photograph being distributed.

He's being held with no bond allowed.

A 27-year-old man was also charged in connection with stealing from the pawn shop. Jimmie Robinson was charged with one count of first-degree burglary, one county of armed criminal action and one count of stealing, according to the St. Louis Metropolitan Police Department. He's being held with a bond of $30,000 cash-only.

Posted by: Frank G || 06/08/2020 00:00 || Comments || Link || E-Mail|| [6508 views] Top|| File under: Antifa
-Land of the Free
Coeur D'Alene says
Lots of photos. Lots of calm men, some in the kit they brought home, some ladies of various cheerful vintages, and the last photo is a natty gentleman who'd set aside the jacket of his three piece suit, the better to display his tie bar, cufflinks, and pockets clearly full of spare magazines.

[ItsMac] If you ventured to downtown Coeur d'Alene, Idaho last night you would think you had entered a Militia family reunion. No one has an accurate count of how many heavily armed citizens came out to support peaceful protestors and protect local businesses and citizens against shipped in ANTIFA members but it was certainly HUNDREDS, perhaps over a THOUSAND.


"We just drove downtown Coeur d'Alene. It is packed with armed citizens. I've never seen so many AR-15s in my life. There's at least a thousand armed citizens walking on the sidewalks and the streets are packed with cars and trucks with guys in the back with AR-15 and American flags everywhere. We saw two protesters wearing their little black clothing and black masks and sitting on a step quietly with their little poster board sign saying "our system sucks!" Guess why they're being so polite."~Keith Gibson, Coeur d'Alene resident.

Word got out that ANTIFA was going to ship in rioters to mingle with peaceful protestors in our quiet little town…and indeed they did as several white Mercedes vans were seen with dozens of people that didn't belong in our community. It was also made known that they were planning to use the local WINCO store as their staging ground. After learning this, a well organized local group of concerned citizens set up a post in the parking lot to ensure that these unwelcomed invaders clearly understood that the citizens of Coeur d'Alene would have ZERO tolerance for any type of violence or destructive behavior in our town.
Posted by: Warthog || 06/08/2020 10:13 || Comments || Link || E-Mail|| [6491 views] Top|| File under: Antifa
Police Chief Forced To Resign After Supporting Citizens Who Armed Up Amid Riots
[WZZM via Zero Hedge] Lowell, Michigan Police Chief Steven Bukala was forced to resign on Thursday after 25 years with the force, after writing on Facebook in support of four young men who armed themselves against potential violent protesters.

Responding to phone calls that 2nd Amendment demonstrators were open carrying down Main Street, Bukala wrote on the Lowell Police Deparment's Facebook page on Tuesday: "We are aware and no need to call us," adding "We at the Lowell Police Department support the legally armed citizen and the Second Amendment," according to WZZM13.

After a flood of complaints as part of what WZZM says was a "pattern of inappropriate behavior," the city manager told Bukala to resign by 5 p.m. on Friday or be fired at 5:01 p.m.

A disciplinary action report from city manager Michael Burns said Bukala was directed to make the post so residents were aware of the demonstrators. But when Burns read the last line, it appeared to be a political position, "possibly escalating rhetoric."

Burns asked him to remove that line, and Bukala responded with "This is a true statement."

The post gained some traction within the community, and Burns described the social media activity around it as "hostile." The official Lowell Police Department Facebook page also added to the statement and defended it in the comments.

"People!" started one comment, which said Lowell has had open carry demonstrators in town before. "Yes people are hypersensitive due to the riots and anarchists that have come to Michigan. They are exercising their right to open carry. No one has to agree or disagree." The comment was signed "Chief." -WZZM

Three days after a riot in Grand Rapids, Michigan, Bukala wrote on his personal Facebook page: "So these fine young men called me today. They wanted to exercise their Second Amendment rights and walk down Main Street. They saw what happened in Grand Rapids. They said it's not going to happen here. We have your backs. I thanked them for letting me know they were in town and to call if they see something."

On Thursday, the Lowell PD apologized on its Facebook page, writing "We have made mistakes on social media this week, starting with an ill-considered message posted on the Lowell Police Department Facebook page. We then defended this message, arguing with residents or dismissing their concerns."

The PD apologized, adding "we must take this opportunity to listen and learn so we can work together to defeat racism and build a more just and equitable society. We can and must do better."

According to the city manager, Bukala was cited for violating city policy, including "conduct unbecoming of a police officer," adding "Personnel shall not allow personal feelings to influence their professional conduct."
Posted by: Clem || 06/08/2020 00:00 || Comments || Link || E-Mail|| [6492 views] Top|| File under: Antifa
Africa North
Sirte roundup: Turkish-backed forces reach city-center of Sirte after fierce battle, or perhaps not...
[ALMASDARNEWS] The Ottoman Turkish-backed Government of National Accord (GNA) forces, headed by Fayez al-Sarraj, announced on Saturday that its forces advanced from three axes to the city center of Sirte.

The GNA said that they advanced in the Jarif, Saheli and seven hubs to the center of Sirte, indicating the retreat and withdrawal of the Libyan National Army (LNA).

The GNA, backed by The Sick Man of Europe Turkey

...Qatar's satrapy in Asia Minor...
, announced that they had tightened control over the town of Washaka and continued to advance east towards the city of Sirte to extract it from the grip of the LNA.

"Our heroic forces have taken control of the town of al-Washaka, bypassing the Bweirat al-Hassoun area and are advancing aggressively to hit the city of Sirte," the group said.

This comes hours after the GNA forces announced the launch of a new operation called "Path of Victory" with the aim of controlling the areas of al-Washaka, Buwairat, al-Hassoun, Jarf, Abu Hadi, Sirte and al-Jafra.

Turkish-backed forces suffer heavy losses in first attack on key Libyan city

[ALMASDARNEWS] On Saturday, the Ottoman Turkish-backed Government of National Accord (GNA) forces launched a big offensive to capture the port-city of Sirte and several towns nearby.

Backed by Ottoman Turkish drones, the GNA forces scored a quick advance to start off the offensive, as their troops reportedly captured several areas and entered the city of Sirte.

However,


those who apply themselves too closely to little things often become incapable of great things...


hours later, the Libyan National Army (LNA) announced that they had managed to drive back the GNA forces, posting a video of their troops in control of the areas that were previously reported as lost.

The LNA said their troops killed and

maimed

several members of the GNA forces, while also destroying a number of their mechanisms.

The city of Sirte is located on the Libyan coast between Tripoli


...a confusing city, one end of which is located in Lebanon and the other end of which is the capital of Libya. Its chief distinction is being mentioned in the Marine Hymn...


and Benghazi, and is 450 km east of the capital.

As of Saturday, the city and its outskirts witnessed an abundance of violence, as the Ottoman Turkish-backed GNA forces announced that it had tightened control of the town of al-Washaka and continued to advance east towards the city of Sirte to extract it from the grip of the Libyan National Army.

Earlier in the day, the GNA said that they had advanced at Jarif, al-Sahili, and the center of Sirte, indicating the retreat and withdrawal of the LNA troops; however, this was later denied by the latter.










Posted by: Fred || 06/08/2020 00:00 || Comments || Link || E-Mail|| [6487 views] Top|| File under: Sublime Porte
Syria-Lebanon-Iran
Syrian Air Force launches heavy strikes on jihadist bases near Turkish border
[TWITTER]
According to a field report from northwestern Syria, the Syrian Air Force heavily targeted bases and dens belonging to Hay'at Tahrir Al-Sham (HTS) and the Turkestan Islamic Party (TIP) in western Aleppo.

The airstrikes reportedly spread to the Idlib and Hama governorates, where the warplanes targeted jihadist trenches and hideouts in areas like Jabal Al-Zawiya and the Al-Ghaab Plain.

Despite the presence of Turkish air defense systems near the city of Idlib, the Syrian Air Force conducted these airstrikes with virtually no resistance.

Since receiving a new batch of MiG-29 jets from the Russian Ministry of Defense, the Syrian Air Force has intensified their strikes against the jihadist forces in Idlib, Aleppo, Latakia, and Hama.

In addition to receiving these aircraft, the Syrian Arab Army (SAA) has also acquired a new batch of tanks and armored vehicles from the Russian Ministry of Defense.

These latest deliveries from the Russian Ministry of Defense come at a time when the Syrian Army prepares to launch a new attack inside the Idlib Governorate.
Posted by: Fred || 06/08/2020 00:00 || Comments || Link || E-Mail|| [6501 views] Top|| File under: Govt of Syria
Who's in the News
22
Antifa
21
[untagged]
3
Commies
2
Palestinian Authority
2
Govt of Iran
2
Sublime Porte
2
Govt of Iran Proxies
2
Govt of Saudi Arabia
1
Muslim Brotherhood
1
Govt of Pakistan
1
Hezbollah
1
Islamic State
1
Govt of Syria
1
Arab Spring
1
Govt of Pakistain Proxies
Bookmark
E-Mail Me
The Classics
The O Club
Rantburg Store
The Bloids
The Never-ending Story
Thugburg
Gulf War I
The Way We Were
Bio
Merry-Go-Blog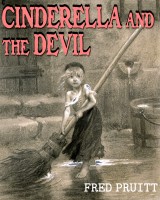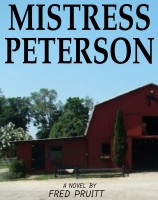 On Sale now!


A multi-volume chronology and reference guide set detailing three years of the Mexican Drug War between 2010 and 2012.

Rantburg.com and borderlandbeat.com correspondent and author Chris Covert presents his first non-fiction work detailing the drug and gang related violence in Mexico.

Chris gives us Mexican press dispatches of drug and gang war violence over three years, presented in a multi volume set intended to chronicle the death, violence and mayhem which has dominated Mexico for six years.
Click here for more information


Meet the Mods
In no particular order...


Steve White
Seafarious
Pappy
lotp
Scooter McGruder
john frum
tu3031
badanov
sherry
ryuge
GolfBravoUSMC
Bright Pebbles
trailing wife
Gloria
Fred
Besoeker
Glenmore
Frank G
3dc
Skidmark
Alaska Paul



Better than the average link...



Rantburg was assembled from recycled algorithms in the United States of America. No trees were destroyed in the production of this weblog. We did hurt some, though. Sorry.
44.192.47.87

Help keep the Burg running! Paypal: