-Lurid Crime Tales-
Dallas Protesters Arrested For Violating Curfew, Walking On Margaret Hunt Hill Bridge
[CBS] DALLAS (CBSDFW.COM) — Protesters gathered in front of Dallas Police headquarters for a peaceful protest over George Floyd's death last Monday while in Minneapolis Police custody.

The Dallas protesters gathered just about a half an hour before the city's 7 p.m. curfew went into effect.

Officers stood watch at the front door of Dallas Police Headquarters.

Around 7:30 p.m., officers arrested three people for violating that curfew.
Posted by: Besoeker || 06/02/2020 10:54 || Comments || Link || E-Mail|| [6477 views] Top|| File under: Antifa
Pentagon Orders Active-Duty Military Police Unit to DC Region Amid Protests
[Mil.com] The Pentagon has ordered an active-duty battalion of military police soldiers from Fort Bragg, North Carolina to deploy to the Washington, D.C. area as the city braces for more violent demonstrations.

CNN was among the first to report the deployment order for between 200 and 250 MPs from Bragg. A Pentagon official confirmed to Military.com that the MPs are from the XVIII Airborne Corps.

The official did not specify what orders the MPs had been given. ABC reported, citing a Defense official, that the troops were being sent into the D.C. region but only on standby capacity, in the event that they are needed.
Posted by: Besoeker || 06/02/2020 10:39 || Comments || Link || E-Mail|| [6470 views] Top|| File under: Antifa
Low-flying military helicopters use wind-blowing 'show of force' tactic to break up protest crowds in Washington DC
[Daily Mail, where America gets its news]
Several helicopters flew dangerously close to the ground to generate wind over crowds of protesters in Washington DC on Monday night


Twitter footage showed demonstrators quaking beneath deafening gusts


Many fled for cover as the winds kicked up debris and snapped tree branches


The 'show of force' tactic is conducted with jets in combat zones


The aircraft included Army UH-72 Lakota helicopters and UH-60 Black Hawks
Posted by: Skidmark || 06/02/2020 10:19 || Comments || Link || E-Mail|| [6473 views] Top|| File under: Antifa
Small groups now canvassing LEOs' neighborhoods,
'threatening to burn down our homes and kill our families'
[Law Enforcement Today] WASHINGTON D.C. – Law enforcement officials from across the country have reached out to Law Enforcement Today asking us to warn police across America about a potential threat.

And since dropping the article on Monday morning, we've received word from numerous people letting us know they've seen similar suspicious activity in their communities.

We've spoken with countless officers in the past 12 hours from across the country – all of whom have reported that their departments have made internal changes over the past few days to ensure both the on-duty and off-duty safety of their officers.

Transparently – our team debated internally whether or not to cover this story. We are America's largest law enforcement owned and operated media outlet, and we are unapologetically pro-police.

Although we don't hesitate to call out and provide media coverage of bad apples, our priority is in giving the voice to law enforcement that they're often denied in the mainstream media.

The last thing we want to do is put officers at risk by giving bad people ideas.

But soon after this threat started spreading like wildfire online, we had law enforcement from across the country reach out. They pointed out that the threat is already circulating.

Many have asked us to address it so that departments are aware of it and can take precautions to make changes, if they deem it necessary – especially given how quickly it's circulating.
Posted by: Lex || 06/02/2020 10:00 || Comments || Link || E-Mail|| [6509 views] Top|| File under: Antifa
Gun Battle Outside St Louis Police Station: 4 Officers Shot
[St. Louis Post] Protesters returned to the streets Monday afternoon and evening to protest the death one week earlier of George Floyd in Minneapolis, an African American man killed by police. Protests again turned violent after dark, as several buildings were looted and fires were set.

2:00 a.m. — ST. LOUIS — St. Louis Police Chief John Hayden held a news conference on the night's events, which were still active late into the night. Hayden said two officers were shot in the leg, one was shot in the arm, and one was shot in the foot. Read more.

1:10 a.m. — ST. LOUIS — Police later tonight will hold a news briefing on the officers who were shot.

12:45 a.m. — ST. LOUIS — Four male police officers have been shot in downtown St. Louis, police say. All four officers are conscious and breathing, and their injuries are believed to be non-life-threatening. Before the shooting, police deployed multiple rounds of tear gas and flash bangs near Olive and 16th streets. About 90 seconds later, there was heavy gunfire from the same area.

Gunfire persists downtown.

12:45 a.m. — ST. LOUIS — The Save-A-Lot at 3545 Page Boulevard and the Foot Locker 3651 Page Boulevard have both been broken into and looted.

12:25 a.m. — ST. LOUIS — Heavy gunfire can be heard coming from several directions downtown. Fire crews are responding to a report of a fire at Tucker Boulevard and Convention Plaza.

12:20 p.m. — ST. LOUIS — The small fire at the Campbell House appears to be extinguished.

11:55 p.m. — ST. LOUIS — There is a small fire in the back of the Campbell House, at 1508 Locust St. The house was built in 1851.

11:50 p.m. — ST. LOUIS — There are scenes in at least two locations in St. Louis, one near 10th Street and Tucker Avenue, and another at 17th and Pine streets in Downtown West. Crowds are still heavy.

11:20 p.m. — ST. LOUIS — Looters comply with police orders to evacuate Fresh Image. At least one person is detained outside the store.
Posted by: Lex || 06/02/2020 09:56 || Comments || Link || E-Mail|| [6476 views] Top|| File under: Antifa
Nebraska bar owner knocked down by protestors, comes up shooting, protestor dead, no charges
[New York Post] A Nebraska bar owner who shot and killed a George Floyd protester will not be charged because he acted in self-defense, authorities said Monday.

Prosecutors said Jake Gardner, the owner of The Hive bar in Omaha, ended up on his back during a confrontation with a group of protesters Saturday when he fired and struck 22-year-old James Scurlock, the Omaha World-Herald reported Monday.

Douglas County Attorney Don Kleine said Scurlock initially jumped on Gardner's back and began choking him after the bar owner fired off two warning shots.

"Mr. Gardner, as we know now, has said I did what I did to defend myself and we find that we can't disprove that from the evidence that we have," Kleine told KMTV News.

He said witnesses and video from the scene confirm that Gardner, who is white, was backing up at the time and that no racial slurs were used during the confrontation with Scurlock, who was black.

Gardner, who has a legal gun permit, was seen on video outside the bar Saturday night apparently urging the crowd of protesters to move along.

Words are exchanged and Gardner ends up on his back in the middle of the street when the shots are fired, including the one that hit Scurlock in the neck and killed him.

James Scurlock Sr., the dead man's father, said he wants an investigation into his son's death.

"Once again I ask that we investigate this and I ask my people to stand by me strong but do it peacefully," he told KMTV.
Posted by: Besoeker || 06/02/2020 03:57 || Comments || Link || E-Mail|| [6483 views] Top|| File under: Antifa
Celebrities Bail Out Rioters In Virtueless Virtue Signaling
[Federalist] Hollywood celebrities love to virtue signal, and even in a world gone mad, Hollywood remains no different.

After engaging in pointless passive progressivism for years featuring corporate wokesters slipping in the occasional lesbian kiss scene here and there to celebrate themselves as champions of cultural acceptance, Hollywood elites are now actively encouraging the destruction of the nation's burning cities.

Last week, a series of prominent American movie stars declared they would be donating to the Minnesota Freedom Fund, a non-profit organizing cash bail payments for Minneapolis protestors arrested amid the carnage of the restless riots.

The fund has now drawn the support of the Sadfie brothers, a pair of movie critically-acclaimed movie directors whose work includes the production of the Uncut Gems in 2019.

Other Hollywood figures to pledge donations to the fund include Seth Rogan, Steve Carell, and Ben Schwartz among others.
Posted by: Besoeker || 06/02/2020 03:45 || Comments || Link || E-Mail|| [6475 views] Top|| File under: Antifa
Sheriff Grady Judd extends curfew, warns rumored neighborhood rioters that residents are armed
POLK COUNTY, Fla. (WFLA) — The Polk County Sheriff's Office has extended the county's curfew another night following a weekend of unrest and criminal activity.

"The death of George in Minneapolis at the hands of that police officer was outrageous," Sheriff Grady Judd said. "Had that police officer done here what he did there, he would have been locked up in the county jail by sundown."

"But Minneapolis is not Polk County," Judd continued. "And I want to say unequivocally that the community here is unbelievable ... But please understand, that if you come here to riot, to loot, to injure people, we're going to lock you up in the county jail."

Judd emphasized his appreciation for peaceful protests, but condemned those who were there over the weekend looting and rioting.

Polk County's curfew goes into effect from 8 p.m. Monday to 5 a.m. Tuesday.

Judd ended his address by speaking on a possible threat they've seen referenced on social media that suggests riot activity may start trickling into residential neighborhoods.

"I would tell them, if you value your life, you probably shouldn't do that in Polk County," Judd said. "Because the people of Polk County like guns, they have guns, I encourage them to own guns, and they're going to be inside their homes tonight with their guns loaded. And if you try to break into their homes tonight and try to steal, to set fires, I'm highly recommending they blow you back out of the house with their guns."

Posted by: Beavis || 06/02/2020 00:00 || Comments || Link || E-Mail|| [6472 views] Top|| File under: Antifa
Antifa Riots Roundup
Florida police chief encourages residents to shoot looters breaking into homes
[NYPOST] A Florida police chief on Monday encouraged residents to open fire on violent looters who try to enter their homes.
"I would tell them, if you value your life, they probably shouldn't do that in Polk County. Because the people of Polk County like guns, they have guns, I encourage them to own guns, and they're going to be in their homes tonight with their guns loaded," Polk County Sheriff Grady Judd told
news hound
s during a news briefing.
"And if you try to break into their homes to steal, to set fires, I'm highly recommending they blow you back out of the house with their guns. So, leave the community alone."
Minnesota officials say aggressive approach toward protests helped
[IsraelTimes] Officials in Minnesota say a more aggressive approach helped prevent another night of dangerous and damaging violence in Minneapolis from protests over the death of George Floyd.
The state poured thousands more National Guard soldiers into a response that came after repeated days of arson, property damage and looting on the city's south side.
Public Safety Commissioner John Harrington says law enforcement tried to move quickly to break up groups of protesters who ignored an 8 p.m. curfew that was in place for the first time.
Gov. Tim Walz called restoring order the first step toward addressing the systemic problems that contributed to the death of Floyd, who died after a police officer pressed his knee on Floyd's neck for several minutes. Walz said the curfew will remain in place for at least one more day.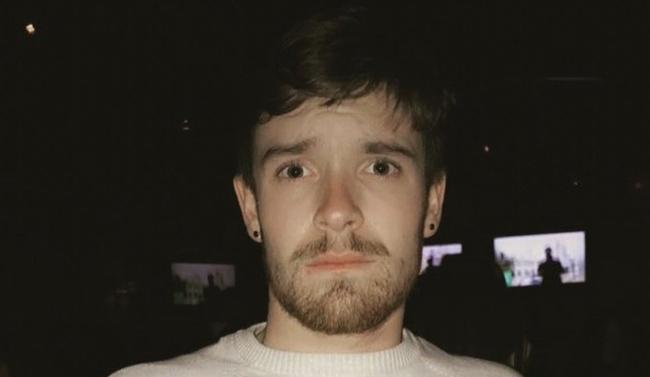 From Twitter: Vid Evidence of a Bernie Organizer's Key Role in The Insurrection
Poster: charger
Name of Martin Weissgerber.

Arrest him and do what you have to do to get him to talk.
Richmond Leftist Rioters Torched Home with Children inside
[THEGATEWAYPUNDIT] The chief of the Richmond, Virginia, police department told reporters Sunday that Black Lives Matter and antifa rioters set fire to a multi-family home with children inside and then blocked access for firefighters to get through to save the children.
Richmond Police Chief William Smith broke down while speaking about the horrible burning deaths of a children after their occupied building was torched by rioters.
'We came to riot': Illinois man livestreamed lighting fires, handing out explosives in Minneapolis
[STARTRIBUNE] Matthew Lee Rupert, 28, is charged with civil disorder, possession of unregistered explosives and participating in and organizing riots, making him the first to face federal prosecution for allegedly taking part in the fires, looting and other violence that engulfed the Twin Cities since the death of George Floyd in police custody.
Last Thursday night, Rupert, of Galesburg, Ill., posted on his public Facebook page an invitation for "goons" to join him in traveling to Minneapolis, where he said he was renting hotel rooms and planned to wreak havoc and "take hella good videos."
Knoxville: 9 charged with disorderly conduct after night of vandalism
Photos and names at link. It will be interesting to learn of their connections — the FBI is no doubt starting to discover the network.
Yesterday Lex posted the link to Law Enforcement Today, because they're doing a good roundup of breaking stories on the subject. And I wanted to capture something Iblis commented:
Had an opportunity to watch the riots in one major city over the weekend. I am by no means a trained observer, but I did notice a few things.

There were clearly 2 shifts. The first was mixed race, gender. Many couples. Some brought children. They had signs and water. Demonstrated during the day, then started leaving around 4PM. The second shift started showing up after that. Nearly 100% young male. Masks, helmets, some weapons. Noticed obvious signs of organization. Guys on motorcycles were moving around speaking with individuals stationed at different locations. Vans moving in and out. Same vehicles showing up repeatedly. Once the police started moving the crowd back with tear gas, the rioters went to individuals with bottles of a white powder. This was applied to the face and seemed to neutralize the tear gas. These guys were strategically positioned, and the rioters knew about them.


From Portland: Video of BLM/Antifa beating Good Samaritan who tried to aid elderly victim
Poster: Lex

Minneapolis police union head defends cops, blames protests on 'terrorists'
[IsraelTimes] Union president Lt. Bob Kroll says in a letter to union members that they have lacked support at the top, and that the "terrorist movement" occurring in Minneapolis was years in the making, starting with a minimized police force.

Kroll also said that Floyd's criminal history is not being told. The AP has reported last week that Floyd was charged in 2007 with armed robbery in a home invasion in Houston and was sentenced to five years in prison as part of a plea deal, according to court documents.

Kroll said all four officers are represented by defense attorneys, and labor attorneys are fighting for their jobs. He said the officers were fired without due process.
Posted by: Fred || 06/02/2020 00:00 || Comments || Link || E-Mail|| [6491 views] Top|| File under: Antifa
Afghanistan
2 children killed, wounded in an explosion in Nangarhar province
[KhaamaPress] An explosion killed or

maimed

two children in eastern Nangarhar


The unfortunate Afghan province located adjacent to Mohmand, Kurram, and Khyber Agencies. The capital is Jalalabad. The province was the fief of Younus Khalis after the Soviets departed and one of his sons is the current provincial Taliban commander. Nangarhar is Haqqani country..


province of Afghanistan, the Afghan military said.

The 201st Silab Corps in a statement said an improvised

bomb

, planted by anti-government armed elements, went off in Shabi area of Deh Bala district in Nangarhar.

The statement further added that

the earth-shattering kaboom

killed a child and

maimed

another one.

The anti-government armed

bully boy

groups including Taliban

...mindless ferocity in a turban...
have not commented regarding the incident so far.

Taliban and

holy warriors

of the other groups often use improvised

bomb

as the weapon of their choice to target the security forces and government officials.

However,


some men learn by reading. A few learn by observation. The rest have to pee on the electric fence for themselves...


majority of such attacks inflict casualties on ordinary civilians.
Posted by: trailing wife || 06/02/2020 01:48 || Comments || Link || E-Mail|| [6472 views] Top|| File under:
ISIS Khorasan claims Kabul bombing which killed 2 employees of a TV station
[KhaamaPress] The ISIS Khorasan, the offshoot of the Islamic State
...formerly ISIS or ISIL, depending on your preference. Before that they were al-Qaeda in Iraq, as shaped by Abu Musab Zarqawi. They're really very devout, committing every atrocity they can find in the Koran and inventing a few more. They fling Allah around with every other sentence, but to hear western pols talk they're not really Moslems....
of Iraq and Syria (ISIS),

grabbed credit

for Kabul bombing which killed two employees of a TV station.

The group issued a statement in Arabic language, claiming responsbility for the attack on a bus carrying the employees of Khurshid TV in Kabul city.

An official in the Ministry of Interior confirmed that the vehicle of Khurshid TV, one of the private TV channels, hit an improvised

bomb

at around 4 pm on Saturday.

The official further added that

the earth-shattering kaboom

killed two people, including a

news hound

and one of the technical workers of the television.

According to the official,

the earth-shattering kaboom

maimed

at least six others including one of the employees of the TV channel.

The Taliban

...mindless ferocity in a turban...
group had earlier rejected the

bully boyz

of the group were involved in the bombing.

"Today's

kaboom

against workers of Khurshid TV in #Kabul city has no relation with the Mujahidin of Islamic Emirate," Zabiullah Mujahid, a spokesperson for the group said in a Twitter post late on Saturday.
Posted by: trailing wife || 06/02/2020 01:48 || Comments || Link || E-Mail|| [6468 views] Top|| File under: Islamic State
Arabia
Ansarallah drones attempt to bomb southern Saudi Arabia
[ALMASDARNEWS] The command of the joint forces of the Arab Coalition announced the interception and shooting down of two drones allegedly launched by the Ansarallah forces towards the Khamis Mushait region in southwestern Soddy Arabia


...a kingdom taking up the bulk of the Arabian peninsula. Its primary economic activity involves exporting oil and soaking Islamic rubes on the annual hajj pilgrimage. The country supports a large number of princes in whatcha might call princely splendor. When the oil runs out the rest of the world is going to kick sand in the Soddy national face...


A

front man

for the Arab Coalition, Colonel Turki al-Maliki, said today on Monday, "Today, Monday, coalition forces intercepted and shot down two drones fired by the Iranian-backed terrorist Iran's Houthi sock puppets

...a Zaidi Shia insurgent group operating in Yemen. They have also been referred to as the Believing Youth. Hussein Badreddin al-Houthi is said to be the spiritual leader of the group and most of the military leaders are his relatives. The legitimate Yemeni government has accused the them of having ties to the Iranian government. Honest they did. The group has managed to gain control over all of Saada Governorate and parts of Amran, Al Jawf and Hajjah Governorates. Its slogan is God is Great, Death to America™, Death to Israel, a curse on the Jews They like shooting off... ummm... missiles that they would have us believe they make at home in their basements. On the plus side, they did murder Ali Abdullah Saleh, which was the only way the country was ever going to be rid of him...
militia towards civilian areas in the city of Khamis Mushait."

Maliki pointed out that "the Houthi militia continues to violate international humanitarian law by launching drones and deliberately targeting civilians, as well as population gatherings that threaten the lives of hundreds of civilians."

He stressed that "the leadership of the joint forces of the coalition continues to take and implement deterrent measures against the Houthi

Lions of Islam

to neutralize and destroy these capabilities strictly, in accordance with international humanitarian law and its customary rules."

Al-Maliki said that these "hostile and terrorist acts using drones are a flagrant violation of international humanitarian law and confirm the rejection of the ceasefire and escalation initiative announced by the coalition, which began on April 09, 2020 and there was no response."
Posted by: Fred || 06/02/2020 00:00 || Comments || Link || E-Mail|| [6475 views] Top|| File under: Houthis
Caribbean-Latin America
One of the leaders of Mexico's most powerful criminal gangs is killed along with five others when armed group burst in and opened fire on concert being streamed on Facebook Live
[Daily Mail, where America gets its news]
Francisco 'El Primo' Navarrete was one of six people killed an a shootout Friday in Veracruz, Mexico


Navarrete founded in October 2019 an online newspaper, Sol de Tierra Blanca


He allegedly oversaw a Veracruz cell tied to the Jalisco New Generation Cartel


Navarrete transmitted a live concert on Sol de Tierra Blanca's Facebook account when gunmen opened fire


The shooters killed two of La Calle's band members and wounded another


Navarrete was freed from prison in August 2019 after a judge ruled that Mexico's Attorney General made several mistakes in an investigation he was tied to


Navarrete and two men, including his son, were investigated for the kidnapping and murder of five students who disappeared in Tierra Blanca in 2016
Posted by: Skidmark || 06/02/2020 00:00 || Comments || Link || E-Mail|| [6485 views] Top|| File under: Narcos
Caucasus/Russia/Central Asia
Russian military conducts special operation against terrorist group
[ALMASDARNEWS] The Russian National Anti-Terrorism Committee announced the neutralization of

gunnies

during a special operation in the city of Songja, Ingushetia Republic.

On Saturday, security services in the Russian republic of Ingushetia received information about the presence of a group of armed criminals in a non-residential building on the outskirts of the city of Songa.

When the

button men

were asked to surrender, they returned fire, and were killed.

The Commission stated that "the bodies of the

button men

, as well as weapons, ammunition and

bomb

s, were found at the site of the clash."
Posted by: Fred || 06/02/2020 00:00 || Comments || Link || E-Mail|| [6467 views] Top|| File under: Islamic State
Syria-Lebanon-Iran
Israeli Spy Drone Hovers over Lebanon
They see you when you're sleeping
They know when you're awake,
They know if you've been bad or good...

[AnNahar] An Israeli spy aircraft conducted flights over the Western slopes of Mount Hermon and Rashaya al-Wadi along the Lebanese-Syrian border, the National News Agency reported on Monday.

NNA said the drone conducted its flights hovering over the area from al-Faqaa in the south to Deir el-Asheer in the north.
Posted by: trailing wife || 06/02/2020 02:13 || Comments || Link || E-Mail|| [6465 views] Top|| File under: Govt of Iran Proxies
Who's in the News
18
Antifa
15
[untagged]
9
Arab Spring
3
Commies
2
Govt of Iran
2
Govt of Iran Proxies
2
Govt of Syria
2
Sublime Porte
2
Islamic State
1
Taliban
1
al-Qaeda
1
Hezbollah
1
Houthis
1
Moslem Colonists
1
Muslim Brotherhood
1
Narcos
1
Palestinian Authority
Bookmark
E-Mail Me
The Classics
The O Club
Rantburg Store
The Bloids
The Never-ending Story
Thugburg
Gulf War I
The Way We Were
Bio
Merry-Go-Blog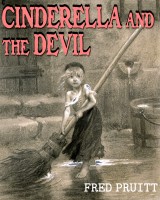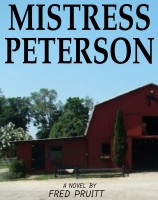 On Sale now!


A multi-volume chronology and reference guide set detailing three years of the Mexican Drug War between 2010 and 2012.

Rantburg.com and borderlandbeat.com correspondent and author Chris Covert presents his first non-fiction work detailing the drug and gang related violence in Mexico.

Chris gives us Mexican press dispatches of drug and gang war violence over three years, presented in a multi volume set intended to chronicle the death, violence and mayhem which has dominated Mexico for six years.
Click here for more information


Meet the Mods
In no particular order...


Steve White
Seafarious
Pappy
lotp
Scooter McGruder
john frum
tu3031
badanov
sherry
ryuge
GolfBravoUSMC
Bright Pebbles
trailing wife
Gloria
Fred
Besoeker
Glenmore
Frank G
3dc
Skidmark
Alaska Paul



Better than the average link...



Rantburg was assembled from recycled algorithms in the United States of America. No trees were destroyed in the production of this weblog. We did hurt some, though. Sorry.
3.235.60.144

Help keep the Burg running! Paypal: