Afghanistan
Trinkot Faces Yet Another Large-Scale Attack
Daud Shah Wafadar, 205 Atal Corps Commander in southern Kandahar province, on Friday said that Taliban insurgents on Thursday night carried out many group attacks on Trinkot city, the capital of Uruzgan province, in a bid to take control. However they failed to do so.

According to Daud Shah, police forces stationed in the area ceded 89 check posts to Taliban insurgents.

"The issue is not that Taliban are powerful, police forces in the area made a deal with them and ceded 89 check-posts to the insurgents," Daud Shah said.

Security officials have not released information on casualties among security forces, however, a security source told TOLOnews that 26 policemen were killed in the attack and six others were taken by the Taliban. Their whereabouts is unknown.

However, the Ministry of Interior denied these claims.

"It is not correct that police forces stationed in the area left the checkpoint to the insurgents, but some tribal issues exist in the region that we cannot deny it. The important point is that government has the motivation to maintain Uruzgan. We have that motivation," said Najib Danish, deputy spokesman for the ministry of interior.

"More forces have arrived from Kandahar and other provinces. We are trying to maintain the security," said Sayed Abbas Saqib, the acting police chief of Urozgan.

In the meantime, Uruzgan provincial council says that Taliban's activities increased in the region as a result of political deals in the government.

"If government does not pay serious attention to Uruzgan's security situation and does not bring reforms to the security leadership team in the province, Uruzgan will be under serious security threats that can cause the city to fall to Taliban," said Karim Khadimzai, head of Urozgan provincial council.

Local officials say that clashes between Taliban and security forces in Charmgar region lasted till late Friday and that the casualty rate among insurgents was high.

Taliban insurgents carried out a similar attack two weeks ago on the city. But security forces, along with the help of foreign troops' airstrikes were able to push the insurgents back from Uruzgan city.
Posted by: badanov || 09/24/2016 00:00 || Comments || Link || E-Mail|| [6483 views] Top|| File under: Taliban
Hezb-e-Islami apologizes to victims of devastating Afghan civil war
[Khaama (Afghanistan)] The Hezb-e-Islami party led by
Gulbuddin Hekmatyar
... who used to be known in intelligence circles as The Most Evil Man in the World but who now seems merely run-of-the-mill evil...
has apologized to the victims of the devastating war the party was involved in 1990s, hours after the party signed the draft peace agreement with the Afghan government.


Two decades later? Golly.

A senior member of the party Qarib-ur-Rehman Syed told VOA's Afghanistan service that "Hezb-e-Islami considers itself a member and party of the people. Hezb-e-Islami belongs to the people and people belongs to Hezb-e-Islami. In every and every second, we apologize from those who were hurt."


Clearly the people don't want Hezb-e-Islami, or Hezb-e-Islami would have been helped to glorious victory long ago.

Syed further added "We have in the past tendered apologies to the people since this is our home, village and people."

He said a special tribunal should be established to try those who have been involved in war crimes, including any member of Hezb-e-Islami.


Y'all know what you did. Why don't you just go on national television and confess instead?

The draft peace agreement with Hezb-e-Islami was signed during a ceremony in Kabul
...the capital of Afghanistan. Home to continuous fighting from 1992 to 1996 between the forces of would-be strongman and Pak ISI/Jamaat-e-Islami sock puppet Gulbuddin Hekmayar and the Northern Alliance, a period which won Hek the title Most Evil Man in the World and didn't do much for the reputations of the Northern Alliance guys either....
after almost six months of negotiations between the Afghan government and the party.

The agreement is expected to be signed by President Mohammad Ashraf Ghani

...former chancellor of Kabul University, now president of Afghanistan. Before returning to Afghanistan in 2002 he was a scholar of political science and anthropology. He worked at the World Bank working on international development assistance. As Finance Minister of Afghanistan between July 2002 and December 2004, he led Afghanistan's attempted economic recovery until the Karzais stole all the money. ..
and Hezb-e-Islami leader Gulbuddin Hekmatyar.
Posted by: Fred || 09/24/2016 00:00 || Comments || Link || E-Mail|| [6504 views] Top|| File under: Hizb-i-Islami-Hekmatyar
Africa Horn
Kenyan police accused of executing 3 women after attack
[ENGLISH.ALARABIYA.NET] Human rights activists are accusing Kenyan police of executing three women who allegedly attacked a

cop shoppe

after pledging allegiance to ISIS.

In one video posted on social media by a human rights


...which are often intentionally defined so widely as to be meaningless...


activist, two of the women can be seen sprawled on the ground with severe burns on their bodies. A man with a rifle opens fire at them.

Another video posted online shows a woman burnt and lying on her back while being questioned about the attack.

Activist al-Amin Kimathi demanded Friday that the

coppers

responsible for the executions be prosecuted.

Police said they killed the three women on Sept. 11 after they attacked the

cop shoppe

in Mombasa with a petrol bomb and knife. Police said the wmen had pledged allegiance to ISIS.


Posted by: Fred || 09/24/2016 00:00 || Comments || Link || E-Mail|| [6490 views] Top|| File under: Islamic State
Africa North
13 die in Sirte fighting
[AAWSAT] Three members of the Libyan government of national accord's forces and ten ISIS fighters were killed in Sirte yesterday after renewed fighting in the coastal city, according to military and medical sources.
In a statement, government forces said that "Our troops continue to advance towards ISIS' last strongholds inside Sirte, and they are targeting a group of ISIS fighters with heavy artillery in district No. 3 which is located in eastern Sirte (450 km east of Tripoli)".

In another statement, the office of government forces said that they were able to foil three attempted car bombings before they reached their targets.

A field hospital run by government forces announced that three pro-government fighters were killed in Sirte yesterday, while government troops reported that at least ten members of the extremist organisation ISIS were killed.

Libyan government forces launched operation Al-Bunyan Al-Marsoos ("Solid Structure") on the 12th of March to regain Sirte from the extremist organisation ISIS which has controlled it since June 2015.

According to medical sources, more than 450 pro-government fighters have been killed and some 2,500 have been wounded since the operation began. There are no statistics about the number of ISIS fighters that have been killed.

The fall of Sirte will be a painful blow to ISIS which is experiencing a series of setbacks in Iraq and Syria.

Meanwhile, the spokesman for the Secretary General of the Arab League Mahmoud Afifi yesterday revealed that a tripartite meeting on coordination will be held in Cairo on October the 25th between Arab League representatives, the African Union and the United Nations in an effort to address the crisis in Libya.

More from the Libyan Herald
The United States' Africa Command (Africom) reported today that yesterday it carried out a further 8 new airstrikes against ISIS in Sirte.

These latest reported strikes bring the total of airstrikes in Sirte to 169 since Operation Odyssey Lightning commenced on 1st August this year, Africom reports.

The airstrikes conducted on 22 September were against the following eight targets:


o One Vehicle-Borne Improvised Explosive Device
o One enemy fighting position
o One enemy fighting position
o One enemy fighting position
o One enemy fighting position
o Two enemy fighting positions
o One enemy fighting position
o One enemy fighting position
To summarize: one VBIED and eight enemy positions

These latest airstrikes came as U.S. Defence Secretary, Ash Carter, reported earlier this month saying that the U.S.-backed Libyan Bunyan Marsous forces, affiliated to the internationally recognized and Faiez Serraj-led Presidency Council/Government of National Accord, are close to vanquishing Islamic State from its last holdouts in Sirte.

However, although the Misrata dominated Bunyan Marsous forces report that ISIS are confined to a small area of two to three square kilometres, ISIS have proved difficult to dislodge as they escalate their use of IED's and vehicle borne IED's causing Bunyan forces high casualties.
Posted by: badanov || 09/24/2016 00:00 || Comments || Link || E-Mail|| [6509 views] Top|| File under: Islamic State
Arabia
3 Al-Qaeda suspects killed in drone strike in Yemen
[ENGLISH.ALARABIYA.NET] Yemeni security officials say a suspected US drone has struck a car traveling in eastern Yemen, killing three suspected al-

Qaeda gunnies

.

They said the car targeted in the Friday attack was traveling in the province of Marib. The officials spoke on condition of anonymity because they were not authorized to speak to the media.

This was the third US drone strike in a week. US drone strikes have killed dozens of al-Qaeda

turbans

in Yemen


...an area of the Arabian Peninsula sometimes mistaken for a country. It is populated by more antagonistic tribes and factions than you can keep track of. Except for a tiny handfull of Jews everthing there is very Islamic...


as part of Washington's global campaign against the organization.

Al-Qaeda and ISIS have taken advantage of the chaos and lawlessness brought about by Yemen's ongoing civil war to expand their reach.


Posted by: Fred || 09/24/2016 00:00 || Comments || Link || E-Mail|| [6577 views] Top|| File under: al-Qaeda in Arabia
Potential 72-hour truce proposed for Yemen
[ENGLISH.ALARABIYA.NET] Foreign ministers of the ministerial quartet on Yemen


...an area of the Arabian Peninsula sometimes mistaken for a country. It is populated by more antagonistic tribes and factions than you can keep track of. Except for a tiny handfull of Jews everthing there is very Islamic...


have proposed a 72-hour ceasefire during their last meeting on Thursday in New York on the sidelines of the United Nations


...boodling on the grand scale...


General Assembly.

The quartet ‐ made up of the United States, the United Kingdom, Soddy Arabia


...a kingdom taking up the bulk of the Arabian peninsula. Its primary economic activity involves exporting oil and soaking Islamic rubes on the annual hajj pilgrimage. The country supports a large number of princes in whatcha might call princely splendor. When the oil runs out the rest of the world is going to kick sand in the Soddy national face...


and the United Arab Emirates ‐ met with the UN special envoy to Yemen Ismail Ould Cheikh Ahmed to propose the possible ceasefire.

A potential lull in the fighting between coalition forces and Houthi
...a Zaidi Shia insurgent group operating in Yemen. They have also been referred to as the Believing Youth. Hussein Badreddin al-Houthi is said to be the spiritual leader of the group and most of the military leaders are his relatives. The Yemeni government has accused the Houthis of having ties to the Iranian government, which wouldn't suprise most of us. The group has managed to gain control over all of Saada Governorate and parts of Amran, Al Jawf and Hajjah Governorates. Its slogan is God is Great, Death to America™, Death to Israel, a curse on the Jews ...
militias ‐ along with forces loyal to ousted former President President-for-Life Ali Abdullah Saleh


... Saleh initially took power as a strongman of North Yemen in 1977, when disco was in flower, but he didn't invite Donna Summer to the inauguration and Blondie couldn't make it...


‐ is being considered as an option for Oild Cheikh Ahmed to resume peace talks between all sides.

The quartet's meeting comes following news that Yemen's government lead by Prime Minister Ahmed Obeid bin Daghr arrived in Aden airport on Thursday for a final return from exile.

President Abd-Rabbu Mansour Hadi and his cabinet fled to Saudi Arabia, which led an Arab coalition against the Houthis in March 2015.

After 18 months of fighting, the Houthis and their allies control most of the north - including the capital Sanaa - while forces loyal to Hadi and the popular resistance control the south.

Posted by: Fred || 09/24/2016 00:00 || Comments || Link || E-Mail|| [6473 views] Top|| File under: Houthis
Europe
European migrants: smuggling people, running guns to the Paris jihadis
Sweden charges three over smuggling of 170 migrants through Europe

[Ynet] Sweden has charged three men with organising the smuggling of 170 migrants in minibuses from northern Italy across the EU's open-border zone to Scandinavia, prosecutors said on Friday.

Prosecutors said they believed the trio hired minibuses and drivers to transport the mostly Syrian migrants to Scandinavia from Milan train station in Italy in 2014.

"There they were simply walking around and asking if someone wants to go to Sweden or other parts of Scandinavia," presiding prosecutor Isabelle Bjursten told Reuters.

She said the suspects typically charged around 500 euros ($560) per person while often letting children travel for free, and earned around 150,000 Swedish crowns ($17,500), she said.

Greek police arrest 19-year-old Afghan as migrant smuggler

[Ynet] Greek police say they arrested a 19-year-old Afghan on suspicion of attempting to smuggle five Iraqis out of the country to Bulgaria. A police statement Friday said he was arrested while allegedly guiding the Iraqis on foot toward the Bulgarian border.

A Greek official says authorities caught 107 people, mainly Syrian families, entering Greece across the Evros river forming the border with Turkey.

Man Caught Smuggling Arms Last November to Paris Goes on Trial in Germany

[AnNahar] A Montenegrin went on trial in southern Germany Friday accused of helping to prepare a terror attack after he was found driving to Paris last November with Kalashnikovs and explosives hidden in his car.

The 51-year-old was arrested during a routine check on a Bavaria motorway on November 5, just over a week before 130 people were killed in coordinated suicide bomb and gun attacks in the French capital. Police discovered a cache of weapons in his car, including eight Kalashnikovs, handguns, two hand grenades and 200 grammes of TNT explosives.

The accused, named as Vucelic V., told a Munich courtroom at the start of his trial that he was aware the weapons were in the car but he denied any knowledge of an attack being planned.


What a charming wedding present! The bride will be so pleased -- she was hoping to complete the set.

The destination entered in the VW Golf's sat-nav system showed an address in Paris, according to the indictment. The same address was found on a handwritten note in the car, along with a phone number for a contact person in France. While no direct link has been established between the man and the Paris attackers, prosecutors say he was fully aware the weapons were to be used for a planned terror attack.

He stands accused of "acting as an accomplice in the preparation of a serious act of violence" threatening French state security. He also faces charges for the unlawful possession and transportation of assault weapons.

His trial is expected to last a week. If convicted, he faces a minimum sentence of three years and nine months, a court spokeswoman told AFP.


Golly. When he gets out he'll be fifty-four.

The November attacks in Paris were claimed by the Islamic State group.
Posted by: trailing wife || 09/24/2016 03:13 || Comments || Link || E-Mail|| [6481 views] Top|| File under: Islamic State
India-Pakistan
Militant attacks from Afghanistan repulsed in Mohmand
PESHAWAR: Security forces personnel on Friday repulsed two attacks on security checkposts in Mohmand and Bajaur agencies by suspected militants from across the Pak-Afghan border, security sources said.

The militants opened fire on a security checkpost in the Sheikh Baba area of Mohmand and on the Nawa Pass security post in Bajaur agency, sources said.

Security forces repulsed both attacks by retaliating quickly. No casualties were reported on either side of the border.

The claims could not be independently verified as journalists do not have access to most parts of the restive agencies.

The Jamaatul Ahrar militant group claimed responsibility for the attacks.

Pakistan has long accused Afghanistan of sheltering militants who conduct attacks inside its territory, a charge Afghanistan denies.

Army Chief General Raheel Sharif, in a meeting with senior US officials at GHQ in June this year, raised the demand of targeting Tehreek-i-Taliban Pakistan (TTP) militants and their chief Mullah Fazlullah in their hideouts in Afghanistan.

Mohmand and Bajaur are among Pakistan's seven semi-autonomous tribal districts near the Afghan border, rife with homegrown insurgents and foreign militants.

Despite heavy military presence on both sides of the border, cross-border movements of militants (in both ways) have been a major area of concern.

Local militants have fled ongoing military offensives since 2008, taking refuge across the border and attacking Pakistani military checkpoints and civilians from there.

The army launched Operation Zarb-i-Azb in June 2014 in a bid to wipe out militant bases in the tribal areas and so bring an end to the bloody insurgency that has cost thousands of civilian lives since 2004.

As a result, security in the country has since improved. Scattered attacks still take place, but they are fewer and of a lesser intensity than in previous years.

According to data from the South Asia Terrorism Portal, 457 civilians and 182 members of the security forces were killed in Pakistan from January 1 to September 11, putting 2016 on course for fewer casualties than 2015.

Last year, the country recorded its lowest number of killings since 2007.
Posted by: badanov || 09/24/2016 00:00 || Comments || Link || E-Mail|| [6483 views] Top|| File under: Taliban
Iraq
ISIS massacre up to 50 'apostates' in Iraq
[ALMASDARNEWS] ISIS have revealed in their latest propaganda video that they have massacred over 50 civilians and buried them in a mass grave, before they fled a town the town of al-Tarmia to the north of Baghdad.

Militants are heard celebrating the killings of dozens of people they have labelled kuffar, which is a derogatory term for a non-

Moslem

.

After they were labelled apostates the

murderous Moslems

kill all the men systematically with single shots to the back of the head at point-blank range.

It is not known when the video of the massacre was filmed, but it was only released online on 22 of September, 2016.

The ID cards show that those executed were soldiers in the Iraqi Army and Shi'ite civilians.


Posted by: Fred || 09/24/2016 00:00 || Comments || Link || E-Mail|| [6473 views] Top|| File under: Islamic State
Iraqi Army liberates strategic city from ISIS in Anbar
[ALMASDARNEWS] The Iraqi Army's 2nd and 27th brigades of the 7th Division, backed by Hashd al-Sha'abi, liberated the key city of al-Baghdadi in the al-Anbar Governorate, killing a large number of Islamic State
...formerly ISIS or ISIL, depending on your preference. Before that al-Qaeda in Iraq, as shaped by Abu Musab Zarqawi. They're very devout, committing every atrocity they can find in the Koran and inventing a few more. They fling Allah around with every other sentence, but to hear the pols talk they're not really Moslems....


bully boyz

in the process of their advance on Friday.

According to the Iraqi Ministry of Defense, their armed forces managed to break-through the Islamic State's primary defenses at al-Baghdadi on Friday morning, paving the way for the liberation of the city by the early afternoon.

The Iraqi Armed Forces will now shift their attention to the strategic town of Hawija near the recently liberated village of al-Shirqat in Salehiddeen.


Posted by: Fred || 09/24/2016 00:00 || Comments || Link || E-Mail|| [6477 views] Top|| File under: Islamic State
Iraq oil fires cast doubt on Mosul mission
[ENGLISH.ALARABIYA.NET] A fire at one of Iraq's major oil fields could hinder military and humanitarian efforts as operations to recapture ISIS stronghold of djinn-infested Mosul
... the home of a particularly ferocious and hairy djinn...
get underway.

Black smoke continues to billow into the air from the Qayara oil field, damaged by ISIS bandidos

turbans

last month as they fled the town, creating health risks for civilians and troops amassing there. The fires are also clogging up the skies in the area, where critically important Arclight airstrikes and aerial reconnaissance missions are taking place almost daily.

Located on the west bank of the Tigris River, about 40 miles (65 kilometers) south of Mosul, Qayara has since become an important staging ground for military and humanitarian efforts ahead of the Mosul operation since it was recaptured by Iraqi forces last month.

"Stabilizing Qayara can't wait - it has to happen now," Lise Grande, the UN's humanitarian coordinator for Iraq, told The

News Agency that Dare Not be Named

.

"Everything for the Mosul operation hinges on Qayara," she said. "It's the staging ground for military forces and it's where 350,000 of the 1 million people who are expected to flee (Mosul) will either find shelter or pass through."

There are slow-going Iraqi efforts to contain the fires, but nearly a month after the town was recaptured from the

myrmidon

s, smoke and toxic fumes continue to pollute the air in and around Qayara.

The Iraqi Oil Ministry

front man

, Assem Jihad, said Wednesday that ISIS bandidos

turbans

set fire to 11 oil wells in Qayara to derail security forces and wreak havoc in the area as they fled. He said fires at nine of the wells have been extinguished, but two continue to burn powerfully.

The images of smoke and flames from the oil wells are reminiscent of the oil fires in Kuwait after the Iraqi military reportedly set fire to hundreds of wells when Saddam Hussein invaded the neighboring Persian Gulf nation in the early 1990s.

"In putting out the fires in Kuwait the firefighters used water pipes and pumped the water from the Persian Gulf to spray at the base of the fires," said Kourosh Kian, an expert in petroleum drilling and reservoir engineering.

Kian, a system engineer at GE Aviation, said the simplest method to extinguish these types of fires is to inject water under high pressure at the base of the fire. Since Qayara is on the Tigris River, there would be no problem with the water supply, he said.

The two main fields in the area, Qayara and Najmah, had been producing about 30,000 barrels per day of crude before the ISIS took control of Iraq's Nineveh Province in June 2014.

While Iraqi forces now remain in control of the area, it is far from stable. At the Qayara West air base, where hundreds of US troops are working to advise and assist their Iraqi counterparts, a small rocket that contained a mustard agent landed, Gen. Joseph Dunford, chairman of the Joint Chiefs of Staff, told Congress on Thursday.

A US official, who discussed details of the incident on Wednesday on condition of anonymity, said a small group of US soldiers who inspected remnants of the rocket after it went kaboom! found a black, oily substance on a fragment of metal. An initial test of the suspicious substance showed it contained residue of mustard agent, but a second test was negative.

Militants continue to dwell around the town to the west and along the eastern bank toward the town of al-Alam.

The Iraqi military, backed by coalition Arclight airstrikes and coalition advise-and-assist operations, looks to recapture more territory from the military group, which at one point in 2014 controlled about a third of Iraq and neighboring Syria. US-led coalition forces have launched more than 460 Arclight airstrikes around Qayara since August 2014 and more than 1,800 around the city of Mosul itself.

But for aid workers in the country, the fires are an immediate primary concern as they prepare for a potential mass influx of displaced people as Mosul operations get underway.

"There is also a major effort to stabilize Qayara," Grande said. "Hundreds of thousands of people who may flee Mosul are likely to come in this direction."

Posted by: Fred || 09/24/2016 00:00 || Comments || Link || E-Mail|| [6474 views] Top|| File under: Islamic State
Israel-Palestine-Jordan
3 Palestinians said hurt by IDF fire in riots on Gaza border
[IsraelTimes] Protests break out along northern, central Strip; army pushes back rioters with live ammo, non-lethal means

Riots broke out along the border fence in northern and central

Gazoo

on Friday, with IDF soldiers driving back the participants using both non-lethal dispersal means and live fire against "instigators," the army said.

Sources in the

Gazoo

Strip said three Paleostinians were

maimed

in the

festivities

.

The television station run by the

Hamas, always the voice of sweet reason,

terror group, which controls

Gazoo

, said that two of the

maimed

were

at death's door

, Israel Radio reported.

"Several violent riots took place in the northern and central

Gazoo

Strip. In order to prevent the threat of infiltration, forces responded with riot-dispersal means," the army said.

"In one of the riots, three instigators breached the buffer zone" -- an area surrounding the border where Paleostinians are not allowed to enter -- "and in order to prevent their further advance, the forces shot towards them," an IDF spokesperson said.

As of Friday evening, one of the riots was still taking place, while the other had been dispersed, according to the IDF.

Earlier Friday, a Paleostinian teenager was shot by Israeli security forces as he attempted to carry out a stabbing attack outside the West Bank settlement of Kiryat Arba, the IDF said.

No Israelis

were maimed

in the attack. The assailant, who, according to Paleostinian media, was 14 years old, suffered gunshot wounds to the leg and chest. He received treatment at the scene, before being taken by military ambulance to Jerusalem's Shaare Zedek Medical Center for further medical care, the army said.

The assault was the 10th such attack in under a week, with the vast majority occurring in Jerusalem and the Hebron area, where Paleostinians live in close proximity to settlers and Israeli troops.
Posted by: trailing wife || 09/24/2016 00:00 || Comments || Link || E-Mail|| [6496 views] Top|| File under:
Dozens of Palestinians rounded up in two days of raids
[IsraelTimes] Army, police each detain 23 suspects in the West Bank, East Jerusalem, following a sharp rise in attacks on security forces

The army and police tossed in the slammer
... anything you say can and will be used against you, whether you say it or not...
close to 50 Paleostinians on Tuesday and Wednesday night in raids across the West Bank and East Jerusalem, many of them for rock throwing or taking part in violent demonstrations, officials said.

The Israel Police and Israel Defense Forces have stepped up arrest raids, as the West Bank and Jerusalem saw a sharp uptick in attacks and attempted attacks on Israeli security forces by Paleostinians over the past week.

Over the course of two nights, police picked up 23 people in the Issawiya neighborhood of East Jerusalem and in the Shuafat refugee camp on charges ranging from taking part in a riot and throwing rocks to drug possession, police said.

In the West Bank, IDF soldiers arrested 11 suspects on Tuesday night and early Wednesday morning. The following night, Israeli forces picked up another 12 Paleostinians, the army said.

Of the 23 arrested in the West Bank, 12 were for rock throwing and taking part in riots "against civilians and security forces," the army said.

Five of them were arrested for allegedly belonging to the

Hamas, always the voice of sweet reason,

terrorist organization, while the remaining six were picked up for undisclosed reasons, according to the IDF.

In addition to the arrests, security forces seized illegal weapons, military gear and gun-manufacturing equipment.

Soldiers found a homemade submachine gun, magazines full of ammunition, a knife, components of an M-16 assault rifle and a stolen car in Jabel Juhar, just outside of Hebron, during an operation carried out on Tuesday night following an alleged stabbing attempt near the West Bank city's Tomb of the Patriarchs pilgrimage site earlier that day.

On Wednesday night, Israeli troops found a gun and ammunition in Qarawat Bani Hassan, west of the settlement of Ariel, the army said.

In East Jerusalem, police confiscated billy clubs and some gun accessories -- holsters, bullets, a carbine conversion kit for a glock -- but officers found no actual firearms, according to police.
Posted by: trailing wife || 09/24/2016 00:00 || Comments || Link || E-Mail|| [6495 views] Top|| File under:
Syria-Lebanon-Iran
ISIS claims downed US drone
So what? Drones are relatively cheap and easily replaced. That's the point. Besides, they missed the radio-controlled squirrels and ditto flies while they were distracted. You should see the video they got... and the little gifts they left behind.

HASAKAH – The Islamic State (ISIS) radical group on Friday claimed responsibility for shooting down an American drone near the Shaddadi City in Syria's northeastern Hasakah Governorate.

ISIS leadership said in a statement, released by the jihadi Amaq agency, that its fighters shot down the drone after targeting it with heavy machine guns.

Speaking to ARA News in Hasakah, media activist Muhammad Mardoud said that a US drone was downed in the southwestern suburb of Shaddadi, near the Syrian-Iraqi border.

"However, it was not immediately clear if ISIS was really behind the operation," Mardoud said.

"Shaddadi and its countryside are under the control of the US-backed Syrian Democratic Forces (SDF). ISIS has recently launched a series of attacks on the SDF positions there, and the group might has been able to infiltrate into southern Shaddadi to send a message to the US by shooting down one of its drones," the activist said.

The Pentagon has not commented on the incident yet.

This is not the first time for ISIS to shoot down drones or warplanes in Syria.

Last Wednesday, the radical group shot down a Syrian jet in the Damascus suburb. "Short after taking off from the Dumair airbase in Damascus suburb, the warplane was targeted by terrorists' fire and crashed over eastern Qalamoun," a commander in the Syrian army told ARA News on Sept. 22nd.

On July 9th, two Russian pilots died near the Syrian city of Palmyra when their helicopter was shot down by ISIS fighters.

On July 22nd, ISIS shot down a Syrian army warplane in the central province of Homs. The jihadi Amaq agency released images showing a destroyed Syrian warplane, saying it crashed after ISIS militants hit it with a rocket. Local activists told ARA News that the warplane was hit after entering the airspace of Jib al-Jarrah district in Homs.
Posted by: badanov || 09/24/2016 00:00 || Comments || Link || E-Mail|| [6477 views] Top|| File under: Islamic State
Syrian warbirds hit targets in Deir ez-Zor
DEIR EZZOR – The Syrian airforce launched several airstrikes on the town of al-Muhasan in the countryside of Deir ez-Zor on Friday, causing casualties among civilians.

Al-Muhasan is held by the militant group of Islamic State (ISIS). The group also controls other major areas of Syria's eastern Deir ez-Zor Governorate.

"The Syrian warplanes bombed al-Muhasan town with three airstrikes on Friday evening. The strikes targeted residential buildings, leading to casualties among civilians," rights activist Bashir al-Hamid told ARA News.

At least seven civilians were killed and 12 others were injured in the raids.

"Rescue teams are still searching for victims under the rubble," the local source reported.

In the meantime, clashes broke out between ISIS militants and Syrian army forces near the Sinaa District in Deir ez-Zor City on Friday midnight. At least 20 ISIS militants and 14 Syrian soldiers were killed in the clashes, media activists reported.
Posted by: badanov || 09/24/2016 00:00 || Comments || Link || E-Mail|| [6474 views] Top|| File under:
Al-Qaeda linked group pushes through ISIS-held Syrian territory
[ALMASDARNEWS] The media department of Jabhat Fateh al-Sham


...formerly al-Nusra, the current false nose and mustache of al-Qaeda in the Levant...


(formerly Jabhat al-Nusra


...formally Jabhat an-Nusrah li-Ahli al-Sham (Support Front for the People of the Levant), also known as al-Qaeda in the Levant. They aim to establish a pan-Arab caliphate. Not the same one as the Islamic State, though .. ...


, al-Qaeda franchise) has released footage of its fighters combating Islamic State
...formerly ISIS or ISIL, depending on your preference. Before that al-Qaeda in Iraq, as shaped by Abu Musab Zarqawi. They're very devout, committing every atrocity they can find in the Koran and inventing a few more. They fling Allah around with every other sentence, but to hear the pols talk they're not really Moslems....


snuffies

at Jabal al-Afa'i, a mountain in the Eastern Qalamoun region, northeast of Damascus.


Two sets of gentlemen in cool black track suits with matching ski masks striking cool poses as they shoot off vast streams of bullets in each other's general direction, occasionally actually hitting someone?

Jabhat Fateh al-Sham fights against ISIS alongside Ahrar al-Sham


...a Syria jihadi group made up of Islamists and salafists, not that there's that much difference, formed into a brigade. They make up the main element of the Islamic Front but they don't profess adoration of al-Qaeda and they've been fighting (mainly for survival) against the Islamic State. Their leadership was wiped out at a single blow by a suicide kaboom at a crowded basement meeting in September, 2014...


and the Free Syrian Army


... the more palatable version of the Syrian insurgency, heavily influenced by the Moslem Brüderbund...


(FSA) affiliated Ahmad al-Abdo Brigade; meanwhile, the Syrian Arab Army (SAA) is standing idle by while the Syrian Arab Air Force (SyAAF) carries out daily Arclight airstrikes on ISIS

snuffies

in the region, indirectly supporting the aforementioned Syrian rebel groups.

Eastern Qalamoun represents the only region in Syria with a somewhat pragmatic alliance between

Salafist tough guys

and the SAA, two otherwise staunch opponents.

For instance, when ISIS downed a SyAAF jet two days ago and the pilot subsequently parachuted onto rebel-held territory, he was returned by Syrian rebels to a nearby SAA checkpoint by the following day.

Jabhat Fateh al-Sham, Ahrar al-Sham and the FSA now control some 70% of Jabal al-Afa'i after gradually advancing on ISIS in the past few days.


Posted by: Fred || 09/24/2016 00:00 || Comments || Link || E-Mail|| [6471 views] Top|| File under: al-Nusra
Devastating strike kills 21 insurgents north of Hama
[ALMASDARNEWS] A Russian Arclight airstrike struck a cave in which

Lions of Islam

from Fursan al-Haq Brigade were positioned.

The region that was struck was in the vicinity of Taybat al-Imam in northern Hama where the "moderate" Jaish al-Izza and Free Idlib Army are fighting along the Jund al-Aqsa Qaeda affiliate.

Significantly, all the fighters killed were from Kafr Nabal, a town crested at the heart of Idlib.
Posted by: Fred || 09/24/2016 00:00 || Comments || Link || E-Mail|| [6482 views] Top|| File under: al-Nusra
Jaysh Al-Islam on the verge of collapse as Syrian Army advances in the East Ghouta
[ALMASDARNEWS] Jaish al-Islam

...Liwa al-Islam (Brigade of Islam) was established by Zahran Alloush, the son of Saudi-based religious scholar Abdullah Mohammed Alloush, after Syrian authorities released him from prison in mid-2011 where he had been serving time for his Salafist activism. The group claimed responsibility for carrying out the July 2012 Damascus bombing that killed Defense Minister Dawoud Rajiha, Deputy Defense Minister Asef Shawkat, and Assistant Vice President Hassan Turkmani. It was a driving force behind actions in the Damascus region. It cooperated and conducted joint operations with al-Nusra. In Sptember 2013 Saudi Arabia engineered Liwa al-Islam's merger with fifty other more or less Salafist groups as a counterweight to al-Nusra, which the Learned Elders of Islam considered was growing too powereful...
(Army of Islam) is on the verge of collapse in the East Ghouta region of rural Damascus, as the Syrian Arab Army (SAA) prepares to surround one of the most important villages under Islamist control.

On Friday, the Syrian Arab Army's 105th Brigade of the Republican Guard, backed by the Paleostine Liberation Army (PLA) and National Defense Forces (NDF), launched a new assault at al-Reyhan, capturing a number of farms from Jaish al-Islam near the village's eastern flank.

According to a military source in Damascus, the Syrian Armed Forces killed 13 Jaish al-Islam

turban

s, while also reaching the gates of al-Reyhan tonight after an intense battle.

If the Syrian Armed Forces are successful in their military endeavor to capture al-Reyhan, then Jaish al-Islam will find themselves surrounded at the key mountaintop village of Tal Kurdi near Douma and 'Adra.


Posted by: Fred || 09/24/2016 00:00 || Comments || Link || E-Mail|| [6481 views] Top|| File under: Jaish al-Islam (MB)
Aleppo bombardment as talks fail
[ENGLISH.ALARABIYA.NET] Warplanes bombed Aleppo on Friday with what residents described as unprecedented ferocity after the Russian-backed Syrian army declared an offensive to fully capture Syria's biggest city, killing off any hope of reviving a ceasefire.

Video images filmed by residents showed a young girl screaming as rescuers frantically dug her out of rubble, pulling her out alive. Another showed rescuers digging out a toddler with their bare hands, shouting "God is Great" as they lift him from the debris. The boy showed no signs of life as he was rushed off in a rescuer's arms.

The apparent collapse of US-backed peacemaking may mark a turning point in the five-year civil war, with the government and its Russian and Iranian allies now seemingly determined to crush the rebellion in its biggest urban stronghold.
Continued on Page 49
Posted by: Fred || 09/24/2016 00:00 || Comments || Link || E-Mail|| [6481 views] Top|| File under: Govt of Syria
Who's in the News
28
[untagged]
7
Islamic State
3
Taliban
2
Commies
2
al-Nusra
2
Govt of Iran
1
Jamaat-e-Ulema Islami
1
Govt of Syria
1
Human Trafficking
1
Houthis
1
Jaish al-Islam (MB)
1
al-Qaeda in Arabia
1
Govt of Saudi Arabia
1
Hamas
1
Hizb-i-Islami-Hekmatyar
1
Govt of Pakistan
1
Govt of Pakistain Proxies
Bookmark
E-Mail Me
The Classics
The O Club
Rantburg Store
The Bloids
The Never-ending Story
Thugburg
Gulf War I
The Way We Were
Bio
Merry-Go-Blog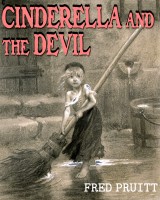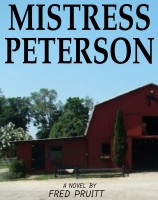 On Sale now!


A multi-volume chronology and reference guide set detailing three years of the Mexican Drug War between 2010 and 2012.

Rantburg.com and borderlandbeat.com correspondent and author Chris Covert presents his first non-fiction work detailing the drug and gang related violence in Mexico.

Chris gives us Mexican press dispatches of drug and gang war violence over three years, presented in a multi volume set intended to chronicle the death, violence and mayhem which has dominated Mexico for six years.
Click here for more information


Meet the Mods
In no particular order...


Steve White
Seafarious
Pappy
lotp
Scooter McGruder
john frum
tu3031
badanov
sherry
ryuge
GolfBravoUSMC
Bright Pebbles
trailing wife
Gloria
Fred
Besoeker
Glenmore
Frank G
3dc
Skidmark
Alaska Paul



Better than the average link...



Rantburg was assembled from recycled algorithms in the United States of America. No trees were destroyed in the production of this weblog. We did hurt some, though. Sorry.
18.232.59.38

Help keep the Burg running! Paypal: