Afghanistan
CIA closing bases in Afghanistan
Shifts focus amid military drawdown

The CIA has begun closing clandestine bases in Afghanistan, marking the start of a drawdown from a region that transformed the agency from an intelligence service struggling to emerge from the Cold War to a counter­terrorism force with its own prisons, paramilitary teams and armed Predator drones.

The pullback represents a turning point for the CIA as it shifts resources to other trouble spots. The closures were described by U.S officials as preliminary steps in a plan to reduce the number of CIA installations in Afghanistan from a dozen to as few as six over the next two years — a consolidation to coincide with the withdrawal of most U.S. military forces from the country by the end of 2014.

Senior U.S. intelligence and administration officials said the reductions are overdue in a region where U.S. espionage efforts are now seen as out of proportion to the threat posed by al-Qaeda's diminished core leadership in Pakistan.


Sure. al-Qaeda, and the Taliban in Afghanistan and Pakistan, can only destabilize both countries, serve as a staging ground for terror, upset India to the point of war, and export terror throughout the Middle East. No threat at all...

The CIA faces an array of new challenges beyond al-Qaeda, such as monitoring developments in the Middle East and delivering weapons to rebels in Syria.


Oh, did we agree to do that last week?

John O. Brennan, the recently installed CIA director, has also signaled a desire to restore the agency's focus on traditional espionage.

"When we look at post-2014, how does the threat in Afghanistan and Pakistan measure against the threat in North Africa and Yemen?" said a senior administration official who spoke on the condition of anonymity to discuss government deliberations. "Shouldn't our resources reflect that?"

U.S. officials stressed that the CIA is expected to maintain a significant footprint even after the pullback, with a station in Kabul that will remain among the agency's largest in the world, as well as a fleet of armed drones that will continue to patrol Pakistan's tribal belt.


Drones aren't any good if the intel isn't there to guide who, when and where to zap.

The timing and scope of the CIA's pullback are still being determined and depend to some extent on how many U.S. troops President Obama decides to keep in the country after 2014. The administration is expected to reduce the number from 63,000 now to about 10,000 after next year but recently signaled that it is also considering a "zero option," in part because of mounting frustration with Afghan President Hamid Karzai.


And because Champ thinks the military is ucky...

The CIA may be in a unique position to negotiate with Karzai, who has publicly acknowledged accepting bags of money from the agency for years. The CIA also has provided much of the budget and training for the Afghan intelligence service. The agency wants to maintain the strength of those ties.


Karzai would prefer not to be hanged upside down on a meat hook in Kabul. You might want to mention that to him...

Even so, a full withdrawal of U.S. troops would probably trigger a deeper retrenchment by the CIA, which has relied on U.S. and allied military installations across the country to serve as bases for agency operatives and cover for their spying operations. The CIA's armed drones are flown from a heavily fortified airstrip near the Pakistan border in Jalalabad.

The CIA's presence in the country has already dropped well below the peak levels of several years ago, when more than 1,000 case officers, analysts and other employees had been deployed to support the war effort and hunt al-Qaeda leaders, including Osama bin Laden.

Some of the bases being closed served as important intelligence-gathering nodes during the escalation of the agency's drone campaign, raising the risk that U.S. counterterrorism capabilities could deteriorate and perhaps allow remnants of al-Qaeda to regenerate.


You can't zap what you can't see.

U.S. officials played down that danger. "There's an inherent imbalance," the administration official said. "The effectiveness of our operations has reduced the threat to the point that it's entirely appropriate that we have a smaller counterterrorism footprint."

White House officials have been weighing a shift of some of those resources to other regions, including Yemen and North Africa, where al-Qaeda affiliates are now seen as more dangerous than the network's base. The White House discussions have been part of the overall deliberations over U.S. troop levels in Afghanistan.

The CIA drawdown coincides with Afghanistan-related personnel moves. The agency recently appointed a new station chief in Kabul, a selection that raised eyebrows among some because the veteran officer is known mainly for his tours in Latin America and had not previously served in Afghanistan.

The top military post at CIA headquarters is also changing hands. U.S. Army Maj. Gen. Tony Thomas, who was in charge of Special Operations units in Afghanistan, is set to begin serving as associate CIA director for military support in September, replacing an Air Force general with drone expertise.

Current and former U.S. officials familiar with the agency's plans said they call for pulling most agency personnel back to the CIA's main station in Kabul, plus a group of large regional bases — known as the "big five" — in Bagram, Kandahar, Mazar-e Sharif, Jalalabad and Herat.

"The footprint being designed involves six bases and some satellite [locations] out of those," said a former senior CIA officer who also spoke on the condition of anonymity. The agency may also rely on "mobile stations" in which a small number of operatives move temporarily into remote locations "where they trust the tribal network," the former officer said. "Protection issues are going to be critical."

The base closures involve compounds along the Pakistan border, part of a constellation used by CIA operatives and analysts to identify drone targets in Pakistan. The bases, including locations in the provinces of Zabul, Paktika and Khost, have relied heavily on U.S. military and medical evacuation capabilities and were often near larger military outposts.

Administration deliberations over troop levels could also determine where the agency operates its drones. During the early years of the campaign, the aircraft were flown from Shamsi Air Base in Pakistan, but the agency moved most of its fleet to Jalalabad as public opposition to strikes mounted in Pakistan and relations with the government broke down.

The tempo of the CIA's drone campaign has already tapered off. The 17 strikes this year in Pakistan are far off the peak pace of 2010, when there were 117 strikes, according to the Long War Journal, a Web site that tracks drone attacks. Over the past decade, the campaign has killed as many as 3,000 militants and dozens if not hundreds of civilians, according to independent estimates.

U.S. officials said that preferred troop-level options would allow U.S. forces to remain at Jalalabad, in part so that the CIA's flights could continue. But officials said the drones could also be shifted to airstrips at Bagram or Kandahar. The latter has already served as a base for stealth drones used to conduct secret surveillance flights during the bin Laden raid and over Iran.

This year, President Obama approved new counterterrorism guidelines that call for the military to take on a larger role in targeted killing operations, reducing the involvement of the CIA. But the guidelines included carve-outs that gave the agency wide latitude to continue armed Predator flights across the border and did not ban a controversial practice known as "signature strikes," in which the agency can launch missiles at targets based on patterns of suspicious behavior without knowing the identities of those who would be killed.
Posted by: Steve White || 07/28/2013 00:00 || Comments || Link || E-Mail|| [410 views] Top|| File under:
Africa Horn
Car bomb hits Turkish staff building in Mogadishu
A car loaded with explosives rammed into the gates of an office housing Turkish embassy staff in the Somali capital, killing two people, witnesses and police said on Saturday, Reuters reported.

"A suicide car bomb targeted a building housing Turkish embassy workers near k4 (Kilometer Four). So far two people dead," Ahmed Mohamud, police officer told Reuters from the scene of the blast.

It was not immediately clear who was behind the bombing, but in the past, al Qaeda-linked al Shabaab rebels have claimed responsibility for attacks, including one in-mid July that killed eight civilians.


The Turks are hosting peace talks and trying to get the clans to play nice with each other. That makes them a target for the Shaboobs.
Posted by: Steve White || 07/28/2013 00:00 || Comments || Link || E-Mail|| [364 views] Top|| File under: al-Shabaab
Govt troops fight each other over clan loyalties in Lower Shabelle
MARKA, Somalia -- Somali government troops fought each other along clan loyalties last week in Lower Shabelle region, and the federal government has dispatched a ministerial delegation to resolve the violent dispute over regional influence, Garowe Online reports.


Brilliant -- build a 'national' army out of competing clans, each of whom will canoodle with the Shaboobs, and station units composed of different clans in territory that both clans claim as their own. What could possibly go wrong?

Fighting erupted on July 24 in the outskirts of Marka, provincial capital of Lower Shabelle region, between Somali government troops belonging to Biyamal and Habar Gedir clans. Local reports said at least three soldiers were killed.

The fighting erupted after one group of government soldiers attacked another group of government soldiers at El Warego village near Marka. Renewed fighting occurred on July 25 in Janale area, local reports said.

On July 26, Lower Shabelle Governor Abdulkadir Mohamed Nur Sidi accused unnamed groups in Mogadishu of "fuelling" the conflict in Lower Shabelle region.

"Clan fighting among government troops is unfortunate. The fighting is fuelled from Mogadishu by select groups who are responsible for it," said Governor Sidi.

"Unfortunate" is such a loaded word...

Also on July 26, Somali government dispatched a ministerial delegation led by Interior and National Security Minister Abdikarim Hussein Guled, along with a number of federal parliamentarians to try and diffuse tensions.

Speaking to reports later that day, Minister Guled declared that a "ceasefire" had been reached and that government troops and AMISOM forces were now in control of areas where the fighting occurred. Minister Guled said the government officials had meetings with traditional elders to try and diffuse clan tensions in the region.

Local reports say political tensions have been heightened in Lower Shabelle region in recent months, as the Biyamal clan the native residents of Lower Shabelle region clashed with Habar Gedir clan members, who settled in Lower Shabelle region since the outbreak of Somali civil war in 1991.

According to a new report from the UN Monitoring Group on Somalia and Eritrea, the 3rd Brigade of the Somali National Army (SNA) controls the Afgoye-Marka area of Lower Shabelle region.

"The 3rd Brigade is principally drawn from the Hawiye / Habar Gedir / Ayr clan. It consists of approximately 840 men...General Mohamed Roble Jimale 'Gobale' (Hawiye / Habar Gedir / Ayr), a close associate of Indha'adde, officially controls the 3rd Brigade", according to the UN report.

The report alleged that areas under the control of the 3rd Brigade have been "heavily infiltrated by Al Shabaab" and that 3rd Brigade troops have "repeatedly been involved in setting up illegal checkpoints and harassing civilians, including raping women", the UN report noted.

Citing military intelligence sources, the UN report stated: "During the course of 2012, 3rd Brigade has engaged in skirmishes with at least one other SNA brigade (6th Brigade)."


Who are likely no better behaved than the 3rd Brigade...

Yusuf Mohamed Indha'adde, the former warlord of Lower Shabelle region, is known to have used Habar Gedir clan militia to subjugate local populations in the 2000s in Lower Shabelle region -- including Biyamal clan -- and Indha'adde remains deeply unpopular in Lower Shabelle region among native clans.

Gobale, a former warlord in Kismayo and now government military officer, commands Indha'adde's clan militia aiming to exert Habar Gedir clan influence and domination in Lower Shabelle region and thereby exacerbating clan tensions in Lower Shabelle region.
Posted by: Steve White || 07/28/2013 00:00 || Comments || Link || E-Mail|| [365 views] Top|| File under:
Car bomb explosion kills one in Mogadishu
MOGADISHU, Somalia--- A car bomb went off at Mogadishu's Sanca junction leaving one civilian dead and three others wounded according to witnesses on Saturday.

Witnesses added that a Land Cruiser laden with explosive devices detonated the explosion, "I saw the severed dead body of the driver lying on the wreckage, I also saw three bleeding people who were injured and I felt shock," said an eyewitness.

Local reports told that the government forces sealed the roads linking Sanca junction to the other districts shortly after the explosion and officials said investigations are underway.
Posted by: Steve White || 07/28/2013 00:00 || Comments || Link || E-Mail|| [328 views] Top|| File under:
Somali Military Court executes four soldiers
MOGADISHU, Somalia -- The Somali Military Court has executed four federal government soldiers at Mogadishu police academy on Saturday morning, Garowe Online reports.

The four men -- Ali Mohamed Aden, Osman Mohamed Dirie, Ibrahim Mohamed Hussein and Hassan Mohamud Abukar -- were convicted of murder and they were executed by the Somali Federal Government firing squad with court, police and military officials present.

Speaking to the media at the spot, the chairman of Somalia's Military court Col. Liban Ali Yarow said three of the executed soldiers were charged with murder of military official named Afdhere in Mogadishu on 7 July 2009 while the other one was charged with murder of a civilian in May 2012.

Somali Military Court previously carried out similar executions and the government soldiers are always accused of rape and illegal activities mainly targeting internally displaced people.
Posted by: Steve White || 07/28/2013 00:00 || Comments || Link || E-Mail|| [385 views] Top|| File under:
Africa North
'94 Dead' In Tribal Fight In Sudan's Darfur
[AnNahar] Fighting in the past two days between rival tribes in Sudan's Darfur region has killed 94 people, despite a peace deal between them, a tribal leader said on Saturday.

"Since yesterday there has been a clash between us and the Salamat after they tried to attack us," Ahmed Khiri, who described himself as a leader of fighters from the Misseriya tribe, told Agence

La Belle France

Presse.

"We lost eight of our men and killed 86 from the other side."
Posted by: trailing wife || 07/28/2013 00:00 || Comments || Link || E-Mail|| [342 views] Top|| File under:
Sudan Rebels Claim Clash in Strategic Region
[AnNahar] Sudanese rebels clashed with government forces on Saturday for the second time this week in the strategic South-North Kordofan region, the

snuffies

said.

The Justice and Equality Movement (JEM), a Darfur-based group which is part of a wider rebel alliance seeking to topple the government, said it ambushed a convoy north of Dilling town.

The army

front man

could not be reached for comment.

There has been an upsurge of rebel activity since April in the South-North Kordofan boundary region, through which passes the main road link to the national capital Khartoum.

Dilling is on the route linking the South Kordofan state capital Kadugli with El Obeid, North Kordofan's capital which is home to an air force base and an oil refinery.

Residents of Dilling said they heard gunfire and

kaboom

s coming from north of the town.

"Authorities ordered buses traveling to El Obeid to cancel their trips," one resident said, asking for anonymity because of the situation.

On Wednesday, both the JEM and the army said they had fought at Sidrah, about 130 kilometers (80 miles) northeast of Dilling in North Kordofan.

That attack ended weeks of relative calm in the area.

It came as the African Union


...a union consisting of 53 African states, most run by dictators of one flavor or another. The only all-African state not in the AU is Morocco. Established in 2002, the AU is the successor to the Organisation of African Unity (OAU), which was even less successful...


and East Africa's regional bloc, the Inter-Governmental Authority on Development (IGAD), launched a panel to probe allegations by Sudan and South Sudan that each is supporting rebels operating on the other's territory.

Because of the allegations, Khartoum has threatened to close an economically vital pipeline carrying South Sudanese oil for export.

JEM

front man

Gibril Adam Bilal said that after the ambush, surviving government troops fled towards Dilling where fighting continued on the town's outskirts.

He said six government troops were killed, but analysts say casualty figures from either side in the war should be treated with caution.

The rebels also took some prisoners, Bilal said.

The JEM and two factions of the Sudan Liberation Army in Darfur belong to the Sudan Revolutionary Front (SRF), an alliance with the Sudan People's Liberation Movement-North (SPLM-N), a group which has been fighting for two years in South Kordofan and Blue Nile states.

SPLM-N

front man

Arnu Ngutulu Lodi said his forces were in the Dilling area but he could not immediately confirm that they joined Saturday's fighting.

The latest incident is a follow-up to the Sidrah battle earlier in the week as rebels seek to sever key logistical routes in the area, a regional analyst said.

Those routes include the road to Kadugli and the stretch from El Obeid to Kosti, a key point on the way to Khartoum.

The SRF rebel alliance staged its first joint operation in April, sweeping through a previously peaceful part of North Kordofan near Sidrah as part of coordinated attacks in the region.

Analysts said those rebel strikes humiliated the authorities, who took a month to retake one of the seized areas, Abu Kershola.
Posted by: trailing wife || 07/28/2013 00:00 || Comments || Link || E-Mail|| [382 views] Top|| File under:
Tunisia Police Tear Gas Protesters Near National Assembly
[AnNahar] Thousands of Tunisians

erupted into the streets

Saturday for the funeral of an opposition leader assassinated with the same weapon that killed a colleague, as tensions soared after anti-government protests.

After the funeral youths demanding "the fall of the government today!" marched to the National Assembly and hurled rocks and other projectiles at anti-riot police who responded with tear gas.

Draped in the red and white Tunisian flag, Mohammed Brahmi's coffin was saluted by soldiers as the cortege left his home in the Tunis neighborhood of Ariana for El-Jellaz cemetery.

Emotions ran high as supporters of Brahmi, who included members of his family, lifted the coffin to their shoulders before placing it on a military vehicle given an armed escort.

A military helicopter overflew the capital as a sea of flags fluttered among the crowd waiting for the funeral procession along Habib Bourguiba Avenue, epicenter of the 2011 Arab Spring.

Slogans vowing they will "avenge" Brahmi rose from the sea of mourners.

Police deployed reinforcements for the funeral which was attended by some 10,000 mourners, according to police estimates. Journalists gave a higher number of 15,000-20,000.

"holy shit! Allahu akbar! (God is greatest). There is no God but Allah and martyrdom is his friend," mourners cried out at El-Jellaz cemetery.

"The people want the fall of the regime," and "Ennahda terrorist gang," the crowd shouted, before falling silent for the national anthem.

The coffin was then lowered into a grave in the "

deaders

" sector of the cemetery next to that of leftist politician Chokri Belaid, in accordance with his wishes.

Brahmi, 58, was

rubbed out

outside his home on Thursday with the same weapon used to gun down Belaid in February, Interior Minister Lotfi Ben Jeddou said.

Hours before the funeral got under way, a bomb went kaboom! near a police post in the port of Tunis on Saturday, damaging a police jeep but causing no injuries, the interior ministry said.

A resident said the blast, the first known attack of its kind against a military vehicle in Tunisia, slightly

maimed

a policeman and caused panic among some residents of La Goulette district.

The bombing comes a day after a general strike called by the powerful General Union of Tunisian Labour (UGTT) and an anti-government demonstration during which one person was killed.

Brahmi was an MP with the leftist and nationalist Popular Movement but on July 7 quit the party he founded, saying it had been infiltrated by Islamists.

The state prosecutor's office said an autopsy found Brahmi had been hit by 14 bullets and authorities blamed

bully boyz

with links to al-Qaeda.
Posted by: trailing wife || 07/28/2013 00:00 || Comments || Link || E-Mail|| [384 views] Top|| File under:
Egyptian Army Launches Counter-Terrorism Operation In Sinai
[Ynet] Egypt's state-run Al-Ahram newspaper reported Egyptian forces launched an operation, dubbed "Desert Storm", to eradicate terrorism and violence in Sinai. The military action aims to block

Death Eater

s' bases and end terrorist activity in the region, primarily in northern and central Sinai.

The paper cited senior sources claiming the operation will last for two days. According to the same sources, the Egyptian army is strictly monitoring roads leading from Sinai to Delta and Cairo. According to preliminary estimates, the number of

Death Eaters

in the area does not exceed 500.
Posted by: trailing wife || 07/28/2013 00:00 || Comments || Link || E-Mail|| [355 views] Top|| File under:
Protests in Tripoli
On Saturday hundreds gathered in the [Libyan] capital Tripoli after dawn prayers, denouncing the Friday shooting death of Abdul-Salam Al-Musmari. They set fire to tires in the street and demanded the dissolution of Islamist parties. Protesters appeared to be inspired by events in neighboring Egypt, where millions took to the streets Friday to answer a call from the army chief, who said he wanted a mandate to stop "potential terrorism" by supporters of the country's ousted president, Mohammed Morsi, who hails from the Brotherhood.

"We don't want the Brotherhood, we want the army and the police," Libyan protesters chanted, repeating a slogan also used in Egypt. Libya's nascent security forces are struggling to control the country's militias, most of whom have roots in the rebel groups that overthrew Qaddafi in 2011.

Al-Musmari, who used to publicly criticize the Brotherhood, was killed by unknown assailants in a drive-by shooting in Benghazi.

Some protesters stormed the headquarters of a Brotherhood-affiliated political party and another Islamist-allied party in the capital, destroying furniture. Witnesses say a Brotherhood party office was also stormed in the eastern city of Benghazi.

Protesters angry with the Libya's weak central government also targeted the liberal National Forces Alliance (NFA), ransacking its headquarters. The party came on top in Libya's first free parliamentary elections last year.

Security forces in Libya have been unable to impose their authority on the country since Qaddafi's ouster. Militias, many made up of former rebels who fought in the civil war that toppled Qaddafi, have grown in the strength and in many areas rival the security forces in their firepower and reach. The armed forces also rely on militias for help securing the country in some cases.

In a press conference Saturday, Prime Minister Ali Zidan said that an investigation was launched into the circumstances around al-Musmari. He said a foreign criminal investigation team will join Libyan investigators in Tripoli and Benghazi on Monday. He did not offer further details about the investigation.

Libya's top religious figure, Grand Mufti Sheikh Sadeq al-Ghariani, warned his countrymen earlier in the week against copying Egypt and bringing down the Libyan government. Morsi, Egypt's first freely elected president, was ousted by the military on July 3 after millions took to the streets demanding his removal. Al-Ghariani's warning was posted Wednesday on his official website against unspecified parties "trying to create crises in electricity and gas, and those taking advantage of tribal loyalties to the ousted dictator Muammar Qaddafi."
Posted by: Steve White || 07/28/2013 00:00 || Comments || Link || E-Mail|| [343 views] Top|| File under: Arab Spring
More than 1,000 inmates escape Benghazi prison
TRIPOLI, Libya -- More than 1,000 detainees escaped from a prison near the eastern Libyan city of Benghazi in a massive jailbreak Saturday, as protesters stormed the offices of political parties in Libya's main cities.


That movie sure is getting around...

How soon until the tumbrels start bring bloody aristos to the loving embrace of Madame la Guillotine?

It wasn't immediately clear if the jailbreak at the Koyfiya prison came as part of the protests or if inmates received outside help. Protesters had massed across the country angry over the killing of an activist critical of the country's Muslim Brotherhood group.

Those who escaped either face or were convicted of serious charges, a security official at Koyfiya prison said, confirming the jailbreak.

There also was confusion initially about how many prisoners broke out, with numbers of escapees ranging as high as 1,200. Benghazi's security situation is among the most precarious in post-revolution Libya.
Posted by: Steve White || 07/28/2013 00:00 || Comments || Link || E-Mail|| [358 views] Top|| File under: Arab Spring
Arabia
Saudi Guard Wounded In Yemen Border Gunfight
Another typical day at the artificial sand dune separating Yemen from the Magic Kingdom.

[AnNahar] A Saudi border guard was

maimed

in a

shootout

with three compatriots who were trying to cross the kingdom's southern frontier illegally into Yemen, authorities said on Saturday.

A border guards statement said Thursday's clash took place when a patrol spotted a vehicle attempting to cross in the Sharoora area in southwestern Najran province.

The patrol came under fire when it chased the vehicle, which hit a sand barrier along the frontier, said the statement carried by SPA state news agency.

The three men were eventually forced to surrender, and were now being questioned by authorities, the SPA report said.

Soddy Arabia


...a kingdom taking up the bulk of the Arabian peninsula. Its primary economic activity involves exporting oil and soaking Islamic rubes on the annual hajj pilgrimage. The country supports a large number of princes in whatcha might call princely splendor. When the oil runs out the rest of the world is going to kick sand in the Soddy national face...


's

mostly non-existent border

with Yemen is frequently crossed by smugglers as well as Islamists seeking to join al-Qaeda

snuffies

in the impoverished Arabian Peninsula nation.
Posted by: trailing wife || 07/28/2013 00:00 || Comments || Link || E-Mail|| [330 views] Top|| File under:
India-Pakistan
Pakistan Army Soldier Killed In Kashmir Border Firing
[Dawn] A Pakistain army soldier was killed and another

was maimed

in "unprovoked" firing by Indian troops from across the Line of Control (LoC) in the disputed region of

Kashmire

, the Inter-Services Public Relations (ISPR) said.

The incident took place on Rawlakot's Nezapir sector near the LoC at about 10:30 am on Saturday.

Soldier Asim Iqbal was killed in the firing and soldier Naik Mohammad Khan was critically

maimed

.

The Pak foreign office strongly condemned the shooting, saying it was "unfortunate that such an incident should have taken place at a time when the two governments are making sincere efforts towards improving relations."

"Pakistain calls upon the Government of India to carry out a thorough investigation into this grave incident and to ensure that such occurrences do not take place," said the foreign office in a statement.

Meanwhile,
...back at the palazzo, Count Guido had been cornered by the banditti...
the Indian army blamed Pak troops for violating the ceasefire.

"Pak troops have targeted Indian posts by firing rocket-propelled grenades and heavy machine guns along the [Line of Control] in Doda Battalion forward area in Poonch district since 7:30 a.m. local time today," the Press Trust of India quoted an unidentified senior Army officer as saying.



Kashmire

is divided between Pakistain and India along the UN-monitored, Line of Control, but both countries claim the region in full and have fought two of their three wars over it.

India and Pakistain regularly accuse each other of violating a ceasefire along the LoC, which has largely held since 2003.

Tensions spiked between New Delhi and Islamabad early this year when a total of six soldiers were killed in exchanges along the de facto border in

Kashmire

.

Four of the soldiers killed were from Pakistain while two were from India.

One of the Indians was beheaded allegedly by Paks, a charge rejected by Islamabad.
Posted by: trailing wife || 07/28/2013 00:00 || Comments || Link || E-Mail|| [363 views] Top|| File under:
7 terrorists killed in Hangu, Peshawar clashes
HANGU/PESHAWAR: At least six terrorists were killed during a clash with security forces at a check post in Hangu. According to details, the terrorists attacked the check post in Speen Tal area near Hangu late on Friday. Security forces retaliated, killing six attackers. According to Frontier Constabulary (FC), four FC officials were also injured in the attack. Both sides used heavy weapons during the fighting which lasted for more than four hours. Security forces cordoned off the area after the incident and launched a search operation.

Separately, terrorists also attacked a joint check post of security forces and police in Matni area of Peshawar on Friday night. The attackers fled the scene when law enforcement agencies returned fire. A civilian was killed and four others sustained injuries when a mortar shell hit a house during the fight.
Posted by: Steve White || 07/28/2013 00:00 || Comments || Link || E-Mail|| [375 views] Top|| File under:
India kills Pak soldier at LoC
ISLAMABAD: Indian firing killed a Pakistani soldier and wounded another on Saturday in Kashmir, the army said.
The Indian troops staged an "unprovoked" attack across the Line of Control (LOC). "A soldier embraced martyrdom while another was seriously injured due to unprovoked firing by Indian troops in Rawalakot area at the Line of Control (LoC)," the Pakistan Army said in a statement.

A Foreign Office spokesman in a statement said it was unfortunate that such an incident took place at a time when the two governments were making sincere efforts towards improving relations for resolution of all outstanding disputes.

"Pakistan calls upon the government of India to carry out a thorough investigation into this grave incident and to ensure that such occurrences do not take place," the spokesman said in the statement.

On the other hand, the Indian army claimed it had fired in a "calibrated manner" in response to Pakistani firing. "Pakistani troops started firing unprovoked in the morning, firing rocket-propelled grenades, heavy machinegun fire and small arms," Indian defence spokesman Colonel RK Palta told AFP.

"Our side retaliated in a calibrated manner and there were no casualties on our side," he said, adding he had no comment on Islamabad's statement that Indian firing had caused Pakistani casualties.
Posted by: Steve White || 07/28/2013 00:00 || Comments || Link || E-Mail|| [471 views] Top|| File under:
Death Toll From Pakistan Marketplace Bombs Now 57
Ramadan peace strikes again.

[Ynet] The

corpse count

from a pair of overnight bombings at a busy market in a Shiite-dominated region of northern Pakistain rose to 57, officials said Saturday.

As many as 167 people were also

maimed

in Friday's apparent sectarian attacks in the town of Parachinar, which sits in the Kurram tribal area that borders Afghanistan to the west, hospital official Shabir Hussain and Shiite leader Hamid Ali said. Hussain said almost all the dead and

maimed

were Shiites. There was no claim of responsibility.
Posted by: trailing wife || 07/28/2013 00:00 || Comments || Link || E-Mail|| [477 views] Top|| File under:
Two soldiers killed in North Wazoo
At least two paramilitary Frontier Corps (FC) soldiers were killed and 25 others wounded in an attack on their checkpost on Saturday in the northwestern town of Tal that borders the restive North Waziristan tribal region.

"Around 50 militants attacked an FC checkpost and exchanged fire with the soldiers for over two hours, which killed two FC soldiers and wounded 25 others," a local intelligence official said on condition of anonymity.

Another intelligence official also confirmed the incident and said that the attack was repulsed after FC troops retaliated. He added that 18 militants were killed in retaliatory fire by the FC .

The northwestern Khyber Pakhtunkhwa province is on the frontline of a seven-year Taleban insurgency and abuts the semi-autonomous tribal belt, where US drone strikes target Taleban and Al Qaeda operatives.
Posted by: Steve White || 07/28/2013 00:00 || Comments || Link || E-Mail|| [368 views] Top|| File under: TTP
Gunmen kill 7 coastguards in Gwadar
Gunmen attacked a coastguard checkpost in southwestern Pakistan on Saturday, killing seven officials and wounding seven others, officials said. The incident happened in the Suntsar area of Gwadar district, 1,420 kilometres southwest of Quetta, the capital of the oil and gas rich Baluchistan province that borders Iran and Afghanistan.

"Around 24 gunmen armed with rockets and heavy weapons, attacked the checkpost and killed seven coastguard officials," provincial home secretary Akbar Hussain Durrani told AFP.

He said at least seven coastguard officials were also injured in the early morning attack.

A local tribal police official Muhammad Ali also confirmed the attack and casualties and said the identity of the attackers was not immediately known.
Posted by: Steve White || 07/28/2013 00:00 || Comments || Link || E-Mail|| [375 views] Top|| File under:
Aleppo Missile Toll Hits 29 Dead, Mostly Children
[AnNahar] At least 29 people, including 19 children, died in a missile strike by regime forces on the northern Syrian city of Aleppo, a watchdog said Saturday, revising an earlier toll.


Uncounted duckies, kittens and fluffy puppies piled on the side to be dealt with later.

"At least 29 people, including 19 children and four women, were killed in Aleppo's Bab Nairab neighborhood in a surface-to-surface missile strike by regime forces" on Friday, the Syrian Observatory for Human Rights said.

The

Britannia

-based watchdog, which relies on a wide network of medics and activists on the ground, had earlier given a toll of 18 dead, including three children.

A

hard boy

group said the toll could rise as rescue operations were still underway on Saturday.

The Observatory said the army was aiming at rebel headquarters, including a base of the jihadist Islamic State of Iraq and the Levant (ISIS), in Bab Nairab, in the south of Aleppo city.

"But the missile fell dozens of meters (yards) away," the Observatory said.

An earlier report suggested that more than one missile had been fired.

"My whole family was wiped out, my whole family," a boy in tears said near the rubble of his home, in a video posted by the Observatory.


War stinks, and only the Americans and Israelis can be trusted to even try to be accurate.

The

hard boy

Syrian Revolution General Commission said in a statement that the

corpse count

could rise as rescuers were still trying to pull people from under the rubble.
Posted by: trailing wife || 07/28/2013 00:00 || Comments || Link || E-Mail|| [366 views] Top|| File under:
Reports: Israel Attacked Syrian Weapons Convoy
[Ynet] Syrian rebels, Lebanese news website report IAF activity in Baalbek area, over Quneitra, claim Hezbollah-bound weapons convoy bombed

Another Israeli strike in Syria? Arab media outlets reported Israeli Air Force activity in the Beqaa Valley in east

Leb

and in the Golan Heights on Saturday.

Meanwhile,


...back at the abandoned silver mine, the water was up to Jack's neck and still rising. And then he smelled the smoke...


the Military Revolutionary Council in Golan Quneitra, a rebel group, claimed that aircraft also bombed a missile convoy making its way to

Leb

from Syria. The reports could not be confirmed by any Western source.

According to the Quneitra rebels, the sound of aircraft could clearly be heard as they circled over the city. Earlier, the council said in its Facebook page that Israeli jets had bombed Syrian army posts. The IAF aircraft flew at low altitude over Baalbek, according to the Lebanese El-Nashra website.

The past several months have seen separate reports about alleged IDF attacks in Syria, the most recent of which referred to a base in the port city of Latakia where Yakhont missiles were apparently stored.

Two months earlier, in early May, it was claimed that Israel carried out strikes in a Damascus suburb and in the Lebanese border targeting missile caches and Hezbollah -bound weapons shipments.
Posted by: trailing wife || 07/28/2013 00:00 || Comments || Link || E-Mail|| [356 views] Top|| File under: Hezbollah
Syrian troops capture historic mosque in Homs
Syrian government forces captured a historic mosque in the central city of Homs on Saturday, expelling rebel forces who had been in control of the 13th century landmark for more than a year and dealing a symbolic blow to opposition forces, state media said.

State-run news agency SANA quoted an unnamed military official as saying that troops took control of the Khalid Ibn Al Walid Mosque in the heavily disputed northern neighborhood of Khaldiyeh.

After capturing the strategic town of Qusair near the Lebanon border last month, government troops launched an offensive on rebel-held areas in Homs, Syria's third largest city, late in June. They have been pushing into Khaldiyeh and other neighborhoods in the Old City that have been under opposition control since 2011.

The mosque, famous for its nine domes and two minarets, has been a symbol for rebels in the city that is known as "the capital of the revolution." On Monday, government troops shelled the mosque, damaging the tomb of Ibn Al Walid, a revered figure in Islam. Five days later, they took the mosque.
"Units of our brave army have fully controlled the area of Khalid Ibn Al Walid mosque in the city of Homs," SANA said, quoting the official.

A Homs-based activist who identified himself only by his nickname, Abu Bilal said troops entered the mosque area from the eastern side. He said regime forces now control more than 60 per cent of Khaldiyeh.

"There are very fast developments in Khaldiyeh," Abu Bilal told The Associated Press via Skype. He said he has no further details from local rebel commanders about movements on the ground.

On top of its symbolic value, Homs is also a geographic lynchpin in Syria. The main highway from Damascus to the north as well as the coastal region, which is a stronghold of President Bashar Assad's Alawite sect, runs through Homs, and both rebels and the regime place a high strategic value on the city.
Posted by: Steve White || 07/28/2013 00:00 || Comments || Link || E-Mail|| [350 views] Top|| File under: Govt of Syria
Who's in the News
37
[untagged]
5
Arab Spring
3
Hezbollah
1
Govt of Syria
1
Salafists
1
TTP
1
al-Nusra
1
al-Shabaab
Bookmark
E-Mail Me
The Classics
The O Club
Rantburg Store
The Bloids
The Never-ending Story
Thugburg
Gulf War I
The Way We Were
Bio
Merry-Go-Blog
Hair Through the Ages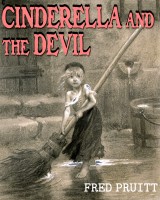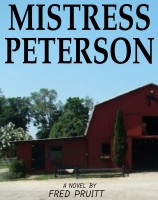 On Sale now!


A multi-volume chronology and reference guide set detailing three years of the Mexican Drug War between 2010 and 2012.

Rantburg.com and borderlandbeat.com correspondent and author Chris Covert presents his first non-fiction work detailing the drug and gang related violence in Mexico.

Chris gives us Mexican press dispatches of drug and gang war violence over three years, presented in a multi volume set intended to chronicle the death, violence and mayhem which has dominated Mexico for six years.
Click here for more information


Meet the Mods
In no particular order...


Steve White
Seafarious
Pappy
lotp
Scooter McGruder
john frum
tu3031
badanov
sherry
ryuge
GolfBravoUSMC
Bright Pebbles
trailing wife
Gloria
Fred
Besoeker
Glenmore
Frank G
3dc
Skidmark
Alaska Paul



Better than the average link...



Rantburg was assembled from recycled algorithms in the United States of America. No trees were destroyed in the production of this weblog. We did hurt some, though. Sorry.
18.232.38.214