Afghanistan
Suicide bomber in uniform kills 12 Afghan policemen
[Dawn] KANDAHAR: A suicide bomber wearing an Afghan police uniform detonated an explosive-laden vest in a police dining room on Friday in the country's volatile south, killing 12 police in an apparent insider attack, local officials said.

The bombing took place inside a police reserve unit dining room in Trinkot, in Uruzgan province, on Friday afternoon, when dozens of officers were having lunch ahead of the important Friday prayer session.

"Police were having lunch when a man with police uniform detonated his suicide vest, killing 12 police and wounding five.

Four of those are in critical condition," said Farid Haeel, a spokesman for the provincial police chief.

The Taliban have promised to attack Afghan forces as well as Nato-led forces still in the country, and earlier this year said insider attacks would be a central tactic used over the summer fighting months.

Many insider attacks are so-called green-on-blue, in which uniformed Afghan police or soldiers attack Western troops, around 100,000 of which remain in the country ahead of a combat drawdown winding up next year.

But most of the attacks are green-on-green, in which members of the 350,000-strong Afghan National Security Forces attack their own comrades. Figures for such attacks are, however, difficult to establish.

Two Afghan police shot dead seven officers in May as they slept in their beds.

Haeel said an investigation was underway to find out how the bomber on Friday penetrated past security measures in place to guard against insider attacks.
Posted by: Fred || 07/06/2013 00:00 || Comments || Link || E-Mail|| [6476 views] Top|| File under: Taliban
Africa North
ElBaradei named interim PM
CAIRO -- Pro-reform leader Mohamed ElBaradei has been named interim prime minister, an opposition spokesman said on Saturday evening.

Khaled Dawoud of the National Salvation Front, the main opposition grouping, told The Associated Press that interim President Adly Mansour will swear in ElBaradei on Saturday evening.

ElBaradei has led the opposition to autocrat Hosni Mubarak, toppled by a popular uprising in 2011, and later to the Islamist president Mohammed Morsi, forced out by the military earlier this week in a move that has led to a new round of chaos in Egypt.

ElBaradei is a Nobel peace Laureate and a former director of the U.N. nuclear watchdog.


Where he was terrible and allowed Iran to pursue the bomb without fear of consequences. Almost as if it were all planned...
Posted by: Steve White || 07/06/2013 14:37 || Comments || Link || E-Mail|| [6472 views] Top|| File under:
12 dead, 200 injured in clashes between Morsi supporters and opponents in Alexandria
[Al Ahram] At least 12 dead and 200 injured in Alexandria

festivities

between opponents and supporters of ousted president Mohammed Morsi, MENA cites head of Alexandria Ambulance Authority.

Fresh violence erupted
in Egypt's coastal city of Alexandria Friday night between police forces and thousands of supporters of deposed President Mohamed Morsi.

Violence extended along the street leading up to the northern military base headquarters, where pro-Morsi protesters had marched on earlier on Friday

Earlier in the day, supporters and opponents of Morsi clashed near the military base headquarters where hundreds of

Moslem Brüderbund

supporters marched in response to Islamists calls for protest against Morsi's removal.

Violence broke out on Friday afternoon after Morsi supporters were reportedly harassed by anti-Morsi passersby. Police intervened to form a buffer in attempt to disperse the crowds, according to Al-Ahram Arabic news website.

Gunshots were heard during the

festivities

, with no casualties reported as of 6pm.

Cairo has also seen deadly

festivities

outside of the recreational club of the officers of the Republican Guard in the district of Heliopolis where at least two Morsi backers have been killed on Friday.

Thousands have taken part in support marches dubbed "Friday of rejection" in Cairo, and in the northern cities of Alexandria, Beheira and the Upper Egyptian city of Minya following Friday prayers.

The National Coalition to Support Legitimacy, Islamist coalition led by the

Moslem Brüderbund

from which Morsi hails, had called for "peaceful protests on Friday in all of Egypt's provinces to denounce the military coup against legitimacy and in support of the legitimacy of President Morsi."
Posted by: Fred || 07/06/2013 00:00 || Comments || Link || E-Mail|| [6485 views] Top|| File under: Arab Spring
Islamists Attack in Sinai
The first major Islamic militant attack came before dawn Friday in the tumultuous Sinai Peninsula, killing at least one soldier. Masked assailants launched a coordinated attack with rockets, rocket-propelled grenades and anti-aircraft guns on the airport in the northern Sinai city of el-Arish, where military aircraft are located, as well as a security forces camp in Rafah on the border with Gaza and five other military and police posts, sparking nearly four hours of clashes.

One of military's top commanders, Gen. Ahmed Wasfi arrived at el-Arish on Friday to lead operations there as the army declared a "war on terrorism" in Sinai. A crowd of Morsi supporters tried to storm the governor's office in the city but were dispersed by security forces.

The night of Morsi's ouster, jihadi groups held a rally in el-Arish attended by hundreds, vowing to fight. "War council, war council," a speaker shouted, according to online video of the rally. "No peacefulness after today."

Islamic militants hold a powerful sway in the lawless and chaotic northern Sinai. They are heavily armed with weapons smuggled from Libya and have links with militants in the neighboring Gaza Strip, run by Hamas. After the attack, Egypt indefinitely closed its border crossing into Gaza, sending 200 Palestinians back into the territory, said Gen. Sami Metwali, director of Rafah passage.

At the Rabia al-Adawiya rally earlier in the day, the crowd filled much of a broad boulevard, vowing to remain in place until Morsi is restored. The protesters railed against what they called the return of the regime of autocrat Hosni Mubarak, ousted in early 2011.


The usual face-making, grimacing, and eye-rolling then ensued...

"The old regime has come back ... worse than before," said Ismail Abdel-Mohsen, an 18-year old student among the crowds outside the Rabia al-Adawiya Mosque. He dismissed the new interim head of state sworn in a day earlier, senior judge Adly Mansour, as "the military puppet."

"After sunset, President Morsi will be back in the palace," they chanted. "The people want God's law. Islamic, Islamic, whether the army likes it or not."

Many held copies of the Quran in the air, and much of the crowd had the long beards of ultraconservative men or encompassing black robes and veils worn by women, leaving only the eyes visible. One protester shouted that the sheik of Al-Azhar - Egypt's top Muslim cleric who backed the military's move - was "an agent of the Christians" - reflecting a sentiment that the Christian minority was behind Morsi's ouster.
Posted by: Steve White || 07/06/2013 00:00 || Comments || Link || E-Mail|| [6474 views] Top|| File under:
Major Pushback By Egypt Islamists
CAIRO -- Seething Enraged Islamists pushed back against the toppling of President Mohammed Morsi, as tens of thousands of his supporters marched in Cairo on Friday to demand his reinstatement and attacked his opponents.


'Tens of thousands': sounds rather fewer than the anti-Morsi demonstrations earlier in the week...

Nighttime clashes raged with stone-throwing, firecrackers and gunfire, and military armored vehicles raced across a Nile River bridge in a counterassault on Morsi's supporters.

Mayhem nationwide left at least 10 people dead and 210 wounded as Morsi supporters stormed government buildings, vowing to reverse the military's removal of the country's first freely elected president. Among the dead were four killed when troops opened fire on a mostly peaceful march by Islamists on the Republican Guard headquarters.

Continued on Page 49
Posted by: Steve White || 07/06/2013 00:00 || Comments || Link || E-Mail|| [6470 views] Top|| File under: Arab Spring
Africa Subsaharan
Thirty killed in alleged Boko Haram attack on Nigeria boarding school
Thirty people have been killed in an attack on a northeastern Nigeria boarding school, after gunmen alleged to be affiliated with the extremist Boko Haram group stormed the campus, shooting some children and burning others alive.

"We were sleeping when we heard gunshots," said 15-year-old Musa Hassan to the Associated Press who was shot in his writing hand, losing four fingers. " When I woke up, someone was pointing a gun at me."

Hassan said the gunment used a jerrycan full of fuel to torch a hostel and an administrative building, burning children alive. Many of the bodies are too badly charred to be identified, leaving many parents in doubt as to whether their children managed to escape the attack alive.

The attack took place at the Government Secondary Schoo in Mamudo town in Nigeria's Yobe state, and appears to be the latest in a series of violent attacks on schools instigated by Boko Haram, which is stridently opposed to Western education. "Boko Haram" translates directly to "Western education is sacrilege."
Posted by: tipper || 07/06/2013 11:04 || Comments || Link || E-Mail|| [6556 views] Top|| File under:
Gruesome Murder of Ibadan Traders By Boko Haram; Famine looms in S'West
[Osun Defender] Nigerians, especially those in the South West, should brace up for an imminent shortage of foodstuff or prepare to pay more for the little available ones. That is the message from traders from the South who source for goods in the northern part of the country, believed to be the food basket of the country.

They vowed never to go to the North to buy goods until insecurity in the area is fully brought under control. The threat came in the aftermath of Friday killing of 10 traders from Bodija market, Ibadan, Oyo State capital, allegedly by Boko Haram
... not to be confused with Procol Harum, Harum Scarum, possibly to be confused with Helter Skelter. The Nigerian version of al-Qaeda and the Taliban rolled together and flavored with a smigeon of distinctly Subsaharan ignorance and brutality...


snuffies

in Borno State.

Already, the specter of violence in the region had provoked an increase in the cost of some foodstuff such as beans, maize, sorghum, millet and rice in markets in Ibadan.

The South depends largely on the North for supplies of foodstuff including beans, sorghum, millet, tomatoes, pepper, yam and cattle, which are cultivated and reared in commercial quantity there. It is therefore an open secret that when the North sneezes, the South catches cold. Following the latest pogrom, Yoruba traders under the auspices of Bodija Market Traders Association had sworn that none of their members would henceforth go to Borno and other hotbeds of Boko Haram until peace and order are restored.

The implication of this is that once the existing stock is exhausted, there would be little or no replenishment, as their Hausa counterparts in the same trade, who might have the opportunity of still bringing foodstuff in could sell at arbitrary prices in line with the economic law of demand and supply.

Secretary of the association, Mr. Sola Faribido, said the latest killing of their colleagues was the last straw that broke the camel's back. "This is the second time they will kill our people this year alone. In May they killed four and last Friday, 10.

We cannot continue to risk our lives and we had put a stop to such business trips until we heard the news that the security agencies had chased them (Boko Haram) out of the place.That was what emboldened those who met their untimely death to go on that trip -now see the result!", the traders' scribe lamented. He confirmed the sudden hike in prices of some foodstuff including a species of beans referred to as ewa oloyin in Yoruba as well as rice and sorghum.

He said with only their Hausa counterparts able to interact with their kinsmen and thus manage to bring few goods from the North, supply would be low and this was bound to affect prices as it could not meet the demand by consumers. He said, "Once they monopolise the trade, they can afford to sell at exorbitant prices."

The market leader urged the Federal Government to intensify efforts at crushing the Boko Haram

snuffies

and restore normality in the troubled region, so that economic activities could resume in full. A trader in the market, Alhaja Medinat Makinde, told Daily Sun that since the tragic incident, the prices of foodstuff in the market had shot up.

According to her, the price of beans had jumped from N350 to N500. A market survey also revealed that the price of white beans rose from N220 to N240, rice from N340 to N360. A shopper and student of the University of Ibadan, Mr. Julius Eyebiokin, corroborated Daily Sun's findings, saying he was shocked at the price hike when he went for shopping yesterday.
Posted by: Fred || 07/06/2013 00:00 || Comments || Link || E-Mail|| [6473 views] Top|| File under: Boko Haram
3 Boko Haram dressed up like girls disguised as women killed by JTF in Maiduguri
[Osun Defender] Operatives of the Joint Task Force (JTF) yesterday

bumped off

three suspected Boko Haram
... not to be confused with Procol Harum, Harum Scarum, possibly to be confused with Helter Skelter. The Nigerian version of al-Qaeda and the Taliban rolled together and flavored with a smigeon of distinctly Subsaharan ignorance and brutality...
members who disguised as women while 20 others who also dressed like women were tossed in the calaboose
Drop the gat, Rocky, or you're a dead 'un!
while attempting to attack the Ibrahim Taiwo Police Station along Baga road.
"Chief! Chief! A coupla dozen women are trying to attack the cop shoppe!"
"Are you sure they're women?"
"I'm sure they're armed!"
"Okay! I'll send a flying squad! Should it be a girl flying squad or a boy flying squad?"
"Send one of each! That's live ammunition!"
Witnesses said over 20 men, clad in Hijab (flowing cloth and veil, popular among

Moslem

women) and Abaya (a long rob also popular among women in Borno) were arrested around the Police station.
"If you ladies would be so kind as to drop that weaponry and put yer hands on yer head, we can serve tea!"
"Do we get scones, too?"
A security source said the incident happened around 2pm, adding that all the suspects had AK47 Rifles and Rocket Propelled Grenades (RPGs) concealed in beneath their cloth.
"See, I got this idea, Mahmoud! We make all the wimmin wear sacks..."
"This is Nigeria, Ahmed. Ain't they gonna roast? It's 98.6 degrees today!"
"They're just a buncha wimmin. What do you care? Anyway, when they're all doin' that, we dress up like girls and surprise the infidels!"
"Ooh! Ooh! Good idea! Can I have one of those push-up bras?"
The source said the attempted attack was repelled because a combined team of soldiers,

coppers

and SSS were keeping watch at the station which is directly facing the Baga Market.
"It's quiet, chief!"
"Too quiet! Keep a close eye out! And stop lookin' at them wimmin! This ain't no dating service!"
Besides, there was serious fight at Jajeri area of Maiduguri yesterday when suspected Boko Haram members detonated an Improvised Explosive Device (IED) in order to scare away dozens of youth of the vigilante groups, popularly known as 'Civilian JTF' who stormed the area in order to rid it of

vermin

.
[KABOOM!]
"Oh, noze! An IED!"
"Thhhppp! Missed us, didn't you?"
Witnesses said the sound of the blast which rattled the people in nearby settlements as well as the sporadic gunshots by the

bully boyz

did not deter the surging youth from advancing into the area seen as "safe abode" for suspected Boko Haram members in the last four years.
"Onward, Nigerian youth guyz!
Marching as to war!"
Sabiu Buba, a technician along Baga road said trouble started around 1.15pm when the youth, carrying daggers, sticks and ropes mobilized themselves and moved into the area.
[Brzzt! Crackle!]
"Advancing into sector 458!"
"Howcome you say 'Brzzt! Crackle!' when you holler?"
"Someday we'll have radios!"
"Hey! Do that thing where you sound like you're on single sidedband, like the rebels in Star Wars!"
"while many traders at the Baga market and shop owners on the highway were scampering for safety, the volunteer youths were not deterred, they only took cover for a while and thereafter stormed the red spot," Buba said.
Posted by: Fred || 07/06/2013 00:00 || Comments || Link || E-Mail|| [6470 views] Top|| File under: Boko Haram
Boko Haram And The Killing Of Ibadan Traders
[SPYGHANA] Corpses of the 10 traders murdered in Mugunu, Borno State by suspected Boko Haram
... not to be confused with Procol Harum, Harum Scarum, possibly to be confused with Helter Skelter. The Nigerian version of al-Qaeda and the Taliban rolled together and flavored with a smigeon of distinctly Subsaharan ignorance and brutality...
members arrived at the Bodija Market in Ibadan North Local Government of Oyo State on Tuesday.

Their remains were first received by the executive of market union at about 2pm at the toll gate before being taken to the tension-filled market.

The traders were on a business trip to the state when they met their untimely death on Saturday.

On sighting the corpses, hundreds of traders, relatives of

the dear departed

and sympathisers, who had gathered in the market, started weeping uncontrollably.

One of the survivors of the attack, Taoheed Adewuyi, 32, said, "They ( attackers) stopped us along the way and asked us to come down from our vehicle and lie down. They started shooting us one by one.

"I was shot but I was not badly injured. I fainted but later became conscious. I am lucky to be alive.

"One of them went into their vehicle and slaughtered one of us with a knife. The man that was slaughtered is called Ninalowo.

"He was slaughtered because they discovered that he was still breathing after they shot him. I shivered and almost cried out in shock; but I was lucky that I did not. They were Boko Haram members.

A trader, who identified himself simply as Emiola, said, "We cannot confirm the actual number of those who

bit the dust

. What we know is that 10 of our people were killed."

The Babaloja of Oyo State, Chief Dauda Oladapo, urged the Federal Government to address the insecurity in the land.
Posted by: Fred || 07/06/2013 00:00 || Comments || Link || E-Mail|| [6475 views] Top|| File under: Boko Haram
Britain
Man accused of murdering Kieran Crump-Raiswell 'sniggered' after stabbing him
[MANCHESTEREVENINGNEWS.CO.UK] A teenage gap-year student was knifed to death in the street in broad daylight by a "laughing" stranger in Manchester, a jury has heard.


Sudden Jihad Syndrome strikes again. But it has nothing to do with religion. Nothing to do with culture. It has everything to do with... ummm... something else.


Kieran Crump-Raiswell, 18, was heading to look for a job when Imran Hussain, 27, walked up to him and "without warning" stabbed him four times in the chest, Manchester Crown Court was told.


Cartoons! That's it! It has everything to do with all those nasty cartoons about the Profit (PTUI).


Witnesses to the shocking scene in Whalley Range said Hussain appeared to be "sniggering" as he ran to his car and drove off, jurors heard.


And somebody made a movie making fun of Moslems. Oh, insult not to be borne!


The killing was the second of two street assaults committed on total strangers within 12 days in January.


You see, all us Westerners are stereotyping all those Moslems.


Mature student Hussain, from Bracknell, Berkshire, drove from his student flat in Coventry on January 4 and punched a man in the face in Nottingham and ran off.


Stereotyping is, of course, bad, unless you're a member of a persecuted minority group.


On January 16, he travelled up to Manchester from Coventry.


All minorities are by definition persecuted, natch.


Peter Wright QC, prosecuting, said: "It is the prosecution case that on this occasion, fortified by the apparent ease at which a stranger could be attacked, this time he travelled to Manchester armed with a knife and intending to kill someone."


Jamaicans, for instance, are a minority group, despite the fact that they don't kill all that many people outside of Jamaica.


Hussain drove around Whalley Range and Chorlton in the early afternoon for around a hour.


They just sit around wearing those knitted red, green, and black hats to hold all their dreads, smoking weed and giggling and saying "Hey, mon!"


"He was driving around the area, stopping and then carrying on," he said. "We say he was now looking for a suitable victim."


But people persecute them all the time. And for no reason!


Hussain parked his vehicle in Upper Chorlton Road and then got out with a knife as his victim walked along nearby, he continued.


If that movie they made about the Jamaican bobsled team wasn't persecution I don't know what was.


Mr Wright said: "Kieran crossed the road and then entirely without warning he approached him and he stabbed him to the front and back of his chest four times before running off."


Remember how all the Jamaicans took to the streets world-wide when that movie came out, because Jamaicans are stereotyped and their honor and dignity suffer so.


He said the defendant initially denied involvement in either of the incidents when he was jugged
Youse'll never take me alive coppers!... [BANG!]... Ow!... I quit!
days later.


So just because the perp in this particular incident is yet another Hussein, of a long and tedious line of Husseins and Khalids and Dawoods and Mohammads and that sort of folk, it has nothing to do with religion. Nothing. At all.


But he "changed his tune" when the evidence against him began to unravel.


Islam is a religion of peace, isn't it? Our governments keep telling us that.


Hussain went on to claim he had been hearing "threatening and abusive voices" and that he travelled to the two cities to confront them.


It was only four or five hundred years ago that the Brits, after chopping King Charles' head off, enjoyed the Republican blessings of Oliver Cromwell and those kinds of folks, whom you really can't stereotype as religious fanatics, can you.


The jury was told that Hussain pleaded guilty at an earlier hearing to manslaughter by reason of diminished responsibility.


See? He wasn't in his own driver's seat, so it couldn't have been because he comes from a culture that worships death and their brains are rattled from bonking their heads on the floor repeatedly.


Mr Wright said, though, that Hussain's medical defence was "contrived by him as a last resort that only arose once he realised it could be proved he was the culprit".


Since there weren't four male Moslem witnesses it's obvious you got nuttin' on him, coppers!


Hussain, of Tilehurst Lane, denies murder.


"No, no! Certainly not!"


The trial is expected to last a week.


It was the persecution, you see. Nobody could take that sort of thing.
Posted by: Fred || 07/06/2013 00:00 || Comments || Link || E-Mail|| [6468 views] Top|| File under:
Home Front: WoT
Police chief killed with rifle lost in ATF gun-tracking program
WASHINGTON--A high-powered rifle lost in the ATF's Fast and Furious controversy was used to kill a Mexican police chief in the state of Jalisco earlier this year, according to internal Department of Justice records, suggesting that weapons from the failed gun-tracking operation have now made it into the hands of violent drug cartels deep inside Mexico.

Luis Lucio Rosales Astorga, the police chief in the city of Hostotipaquillo, was shot to death Jan. 29 when gunmen intercepted his patrol car and opened fire. Also killed was one of his bodyguards. His wife and a second bodyguard were wounded.

Local authorities said eight suspects in their 20s and 30s were arrested after police seized them nearby with a cache of weapons -- rifles, grenades, handguns, helmets, bulletproof vests, uniforms and special communications equipment. The area is a hot zone for rival drug gangs, with members of three cartels fighting over turf in the region.

A semi-automatic WASR rifle, the firearm that killed the chief, was traced back to the Lone Wolf Trading Company, a gun store in Glendale, Ariz. The notation on the Department of Justice trace records said the WASR was used in a "HOMICIDE -- WILLFUL -- KILL --PUB OFF --GUN" --ATF code for "Homicide, Willful Killing of a Public Official, Gun."

Hundreds of firearms were lost in the Fast and Furious operation. The federal Bureau of Alcohol, Tobacco, Firearms and Explosives allowed illegal purchasers to buy the firearms at the Lone Wolf store in the Phoenix suburb and other gun shops in hopes of tracing them to Mexican cartel leaders.


See, there's part of the problem: they 'hoped' to trace the guns, instead of having an iron-clad plan to trace them, and instead of asking themselves, "gee, what's gonna happen if we lose track of these guns?"

The WASR used in Jalisco was purchased on Feb. 22, 2010, about three months into the Fast and Furious operation, by 26-year-old Jacob A. Montelongo of Phoenix. He later pleaded guilty to conspiracy, making false statements and smuggling goods from the United States and was sentenced to 41 months in prison.

Court records show Montelongo personally obtained at least 109 firearms during Fast and Furious. How the WASR ended up in the state of Jalisco, which is deep in central Mexico and includes the country's second-largest metropolis, Guadalajara, remained unclear.


Unclear to the LA Times reporter. I think the rest of us get it...

After the shooting in Jalisco, local officials said some of the suspects confessed to two other shootouts in the area, including one that left seven people dead, all part of the continuing feud by rival cartel members.

The ATF declined to discuss the matter; officials said they are still compiling an inventory of all the lost firearms for a complete account of the Fast and Furious operation.


Exactly how long does an inventory take to do? Answer -- as long as it takes for the press and public to lose interest...

Instead of being tracked, almost all the weapons were lost as they flooded across the border into Mexico.


Almost as if it were a plan...

In all, some 211 people were killed or wounded by Fast and Furious weapons in Mexico, according to Mexican authorities. And on this side of the border, a Fast and Furious weapon was found at the Arizona scene where U.S. Border Patrol Agent Brian Terry was slain in 2010.

Terry's slaying set off a number of investigations in Washington into Fast and Furious. It led to the firing or demotion of many ATF officials, including the agency's acting director, who stepped down. It ultimately prompted the GOP-controlled House to vote Atty. Gen. Eric H. Holder Jr. in contempt of Congress for refusing to turn over a number of Fast and Furious records sought by the House Oversight Committee.


Fat lot of good that did, too...
Posted by: Beavis || 07/06/2013 09:40 || Comments || Link || E-Mail|| [6472 views] Top|| File under:
Palestinian Jihadist Group Claims Credit For Arizona Wildfire
[LongWarJournal] A Paleostinian jihadist group, Masada al Mujahideen, recently claimed credit for ongoing wildfires in Arizona in a statement posted to jihadist forums today. The statement, titled "Masada al-Mujahideen Fulfilled its Promise and Attacked America Again After the Expiration of the Period with Fires that Achieved Historic Results," was obtained and translated by the SITE Intelligence Group.

"We had previously announced an unconventional war against the occupation state of Israel, and then we escalated this war to reach its main supporter, America, so that it receives a major share of it, which will destroy their flora and fauna, with permission from Allah and then with our hands," the group said.

According to SITE, in addition to claiming responsibility for fires in the US, the jihadist group has claimed credit for more than a dozen fires in Israel since 2010.
Posted by: trailing wife || 07/06/2013 06:44 || Comments || Link || E-Mail|| [6480 views] Top|| File under:
Man with guns, armor and Molotov cocktails arrested in Seattle
[LATIMES] A man inside a stolen truck had guns, body armor and Molotov cocktails when police enjugged
Keep yer hands where we can see 'em, if yez please!
him in Seattle on Wednesday night, officials said Thursday.

The identity of the 21-year-old Nevada man was not released, and officials said they didn't know why he was at the University of Washington, where he was discovered.

University police first encountered the man sleeping in the truck at the campus in Seattle on Tuesday evening, university police Chief John Vinson said in a Thursday news conference.

Vinson described the contact as a "noncriminal" encounter; police left after questioning the man, who had no outstanding warrants.

The next morning, however, officials got an alert that the truck had been stolen from Montana on Monday, and when police returned to the site where the man had been sleeping, he and the truck were gone.

At 10:30 p.m. that night, university police spotted the truck on campus again. Police took the man into custody on suspicion of stealing the truck. After searching the vehicle, officers discovered a cache of weaponry, Vinson said.

Police found a stolen scoped rifle, a stolen shotgun, body armor and "multiple" Molotov cocktails, Vinson said.

"We don't know why he's in the University of Washington area," Vinson said, adding: "We have no idea what his intentions are. ... We're trying to rule out everything at this point."
Posted by: Fred || 07/06/2013 00:00 || Comments || Link || E-Mail|| [6471 views] Top|| File under:
India-Pakistan
Masked man kills cop in Peshawar
[Dawn] A policeman was

rubbed out

by an unidentified masked man in a targeted attack in Beautiful Downtown Peshawar


...capital of Khyber Pakhtunkhwa (formerly known as the North-West Frontier Province), administrative and economic hub for the Federally Administered Tribal Areas of Pakistan. Peshawar is situated near the eastern end of the Khyber Pass, convenient to the Pak-Afghan border. Peshawar has evolved into one of Pakistan's most ethnically and linguistically diverse cities, which means lots of gunfire.


on Friday.

Officials said that a constable of the Peshtakhara

cop shoppe

was performing duty outside a church in Umeedabad area when an unidentified masked man opened firing on him and injured him seriously.

They said that the constable received bullets in his chest. He was taken to Khyber Teaching Hospital where he

departed this vale of tears

.

The dear departed

policeman was identified as Shehzad Gul, a resident of Naguman area.

According to police, the incident took place at around 8am. Quoting eyewitnesses, police said that the assailant was alone. He was armed with a pistol and managed to escape after firing at the policeman, they added.

In Khyber Agency
, two

rustics

were killed and three others received injuries when armed persons attacked a passenger vehicle in Bara tehsil on Friday.

Sources said that more than 12 Akkakhel

rustics

were on their way home in a passenger pick-up when unidentified

gunnies

ambushed the vehicle near Zawa area.

The firing at the vehicle resulted in killing of Mohammad Khan and Juma Dar, they said, adding that Abdul Matin, Zar Khan and Noor Said

were maimed

critically in the attack.

Sources said that the area was infested with members of some banned

bad turban

groups who were carrying out attacks against security forces and volunteers of local pro-government peace committees.
Posted by: Fred || 07/06/2013 00:00 || Comments || Link || E-Mail|| [6463 views] Top|| File under: TTP
Gunmen kill two in Quetta, Nato tanker set ablaze in Mangochar
[Dawn] QUETTA: Armed

hard boyz

torched a NATO


...the North Atlantic Treaty Organization. A cautionary tale of cost-benefit analysis....


tanker and injured its driver in Mangochar area of Balochistan



...the Pak province bordering Kandahar and Uruzgun provinces in Afghanistan and Sistan Baluchistan in Iran. Its native Baloch propulation is being displaced by Pashtuns and Punjabis and they aren't happy about it...


whereas

gunnies

killed two persons on Saeed Ahmed Khan road in Quetta on Friday.

Fayyaz Sumbal, the Deputy Inspector General Police Operations told Dawn.com that two

gunnies

on a

cycle of violence

shot up

a shop situated on Saeed Ahmed Khan road.

"Two persons inside the shop were killed on the spot", Sumbal said.

The dead bodies were shifted to Civil Hospital Quetta for postmortem.

Police and personnel of law enforcement agencies reached the spot and investigations into the incident went underway.

Another police official who requested not to be named told Dawn.com that incident seemed to be an act of the ongoing

murder

s in the city.

Security in and around Civil Hospital Quetta was tightened as the dead bodies were brought there.

There was no immediate claim of responsibility.

More over in another incident two armed

hard boyz

opened fire and injured the tanker's driver before setting it on fire, Levies sources told Dawn.com.

The attackers fled from the scene after the incident whereas the

maimed

driver was shifted to a nearby hospital.

Huge plumes of thick black smoke rose from the scene which were visible from a long distance whereas fire fighters struggled to tackle the intensive flames.

Levies and police men reached the spot and cordoned off the area as investigations into the attack went underway.

Militants have been targeting NATO supplies in the same area for past few years.
Posted by: Fred || 07/06/2013 00:00 || Comments || Link || E-Mail|| [6474 views] Top|| File under: TTP
Suicide bomber kills six at Pak-Afghan border
[Dawn] CHAMAN: At least six officials, including an Afghan border commander, were killed and 19 others injured Friday when a

jacket wallah

went kaboom! at the Pakistain-Afghanistan border


...also known as Pashtunistan, home of ignorance, poverty, and automatic weapons...


near Chaman region of Balochistan



...the Pak province bordering Kandahar and Uruzgun provinces in Afghanistan and Sistan Baluchistan in Iran. Its native Baloch propulation is being displaced by Pashtuns and Punjabis and they aren't happy about it...


Pak security officials, who did not want to be named, told Dawn.com that the suicide bomber blew up his detonative while targeting the vehicle of Afghan border forces.

"Our forces miraculously survived since the blast happened at Friendship Gate at Pak-Afghan border," the source said.

According to reports, the incident happened on the Afghan side of the border.

An Afghan border force official, who did not want to be named, said six Afghan border

coppers

were killed and another 19 sustained injuries. He confirmed that Afghan border commander Akhtar Muhammad had also been killed in the

kaboom

.

Afghan security officials said Akhtar Muhammad was the intended target of the

suicide kaboom

.

The condition of five of the injured persons was stated to be serious and they were rushed to Quetta's bordering town of Chaman for medical treatment.

Frontier Corps sources, however, said that some Paks were also among the injured.

The Pak-Afghan border at Chaman was immediately closed following the blast.

Later, FC persons were called at the border to control the situation. Moreover, security was tightened on both sides of the border to avert another untoward incident.
Posted by: Fred || 07/06/2013 00:00 || Comments || Link || E-Mail|| [6465 views] Top|| File under: al-Qaeda in Pakistan
One killed, eight injured in firing at Lyari protest rally
[Dawn] KARACHI: Unidentified

myrmidon

s on Friday opened fire on a funeral at Mauripur Road in Bloody Karachi


...formerly the capital of Pakistain, now merely its most important port and financial center. It is among the largest cities in the world, with a population of 18 million, most of whom hate each other and many of whom are armed and dangerous...


's Lyari


...one of the eighteen constituent towns of the city of Karachi. It is the smallest town by area in the city but also the most densely populated. Lyari has few schools, substandard hospitals, a poor water system, limited infrastructure, and broken roads. It is a stronghold of ruling Pakistan Peoples Party. Ubiquitous gang activity and a thriving narcotics industry make Lyari one of the most disturbed places in Karachi, which is really saying a lot....


area, killing a man and injuring eight other people.

According to rescue sources,

faceless myrmidons

shot up

the protest rally of the Kutchi Rabita Committee (KRC) at Mauripur Road. The KRC was protesting against the murder of a local, Shakil Hungoro, who was allegedly killed by Rangers in an encounter in Agra Taj Colony.

The body and the injured were taken to Jinnah Postgraduate Medical Centre and Civil Hospital.

KRC

front man

, Saleh Kutchi, blamed the banned Peoples Aman Committee, police and Rangers for firing at the funeral. The police and Rangers, however, denied the claim.

SSP South Tariq Dharejo said unidentified

myrmidon

s also

shot up

his armored vehicle when he was trying to approach the protestors for a dialogue.

The police fired stray bullets and sprayed water from water cannon in order to disperse the protestors. The protestors retaliated and pelted stones at police and Rangers officials.

Later, the police succeeded in clearing the road for traffic.

When contacted, the PPP provincial

politician

from Lyari, Sania Naz rejected the KRC

front man

's claim and said that 'a third force' was involved in disrupting peace in the city.

Sit-in outside CM House

Meanwhile,


...back at the pond, Gloria slowly backed away from the eight-foot bull frog. If the creature croaked she would surely be deafened...


members of the KRC staged a sit-in outside the Chief Minister House in Karachi against the alleged extra-judicial killing of Shakil Hungoro by Rangers.

The four-member KRC delegation that includes Mohammad Siddiq Kutchi, Anwar Shah Kutchi and others met provincial Information Minister Sharjil Memon, Senator Saeed Ghani, PPP leader Rashid Hussain Rabbani and DIG South Dr Ameer Sheikh and informed them regarding the current tense situation and killing of innocent people in parts of Lyari.

Speaking to delegation, the information minister said that it is the priority of the government to maintain law and order in the city including Lyari. Miscreants will be eliminated from every part of the city in order to restore peace, he asserted.

The provincial minister assured the KRC delegation that the check-posts of police and Rangers will be established in Lyari from Saturday night and those responsible for creating law and order situation will be tossed in the slammer
Book 'im, Mahmoud!
KRC leaders later called off the sit-in after getting assurances from provincial

politician

s and officials of taking stern action against

myrmidon

s responsible for violence in the old city area.
Posted by: Fred || 07/06/2013 00:00 || Comments || Link || E-Mail|| [6462 views] Top|| File under:
Terrorist threat stops IDPs' return to Orakzai
[Dawn] The return of thousands of internally displaced persons from Mohammad Khwaja relief camp in Hangu to Chaper Perozkhel area in Orakzai Agency
... crawling with holy men, home to Darra Adam Khel, the world's largest illegal arms bazaar. 14 distinct tribes of beturbanned primitives inhabit Orakzai agency's 1500 or so square kilometers...
was postponed at the eleventh hour on Tuesday over threats of terrorist attacks.

Fata Disaster Management Authority had made preparations for the return of over 26,000 IDPs to Chaper Perozkhel area from Tuesday (July 2).

The next date for the IDPs' return will be announced later on, according to the relevant officials.

The political administration and FDMA had joined hands for the rehabilitation of IDPs from the Mohammad Khwaja relief camp in Hangu to Chaper Perozkhel area in Orakzai Agency after the return of normality in the region.

Dozens of trucks, pickups and coaches were sent to the camp on Monday evening to take IDPs home.

IDPs had loaded their belongings in vehicles and were all set to leave for their native towns early in the morning when the administration suddenly called off the programme 'for the time being' for security reasons.

Officials said suspected

faceless myrmidons

had sneaked into Chaper Perozkhel area and therefore, acts of sabotage were imminent.

IDPs had vacated their houses and migrated to the relief camp in Hangu three years ago when the military operation launched there.

IDPs, including Hamid, Aitbar Khan, Khan Mohammad and Dilbar, told

news hound

s here that the political administration had taken the action due to non-clearance of the area from

bad turban

s.

The dejected IDPs expressed concern


...meaning the brow was mildly wrinkled, the eyebrows drawn slightly together, and a thoughtful expression assumed, not that anything was actually done or indeed that any thought was actually expended...


over the situation and said they had been spending miserable life at the camp for three years.

They wanted their early return to native towns, saying they were sick of life in tents.

Political agent of Orakzai Agency Mohammad Aslam said the decision of postponing the return of IDPs to Chaper Perozkhel had been taken for the time being over security grounds.

He said the announcement of the IDPs' return would be made soon.

Mr Aslam said security for IDPs was the responsibility of the political administration and it didn't want to put them in trouble yet again.
Posted by: Fred || 07/06/2013 00:00 || Comments || Link || E-Mail|| [6461 views] Top|| File under: TTP
Iraq
Bombings targeting Shias kill 19 in Iraq
[Dawn] A

suicide kaboom

er and a

boom-mobile

ing killed at least 19 people and

maimed

38 in separate attacks Friday targeting Shias north of Storied Baghdad


...located along the Tigris River, founded in the 8th century, home of the Abbasid Caliphate...


There was no immediate claim of responsibility for the attacks, the latest in an increasing wave of violence across the country.

Iraq has been facing its deadliest outburst of violence since 2008, with more than 2,000 people killed since the start of April.

The bloodshed appears to be largely the work of resurgent Sunni

gunnies

such as al Qaeda's Iraq branch, feeding off Sunni discontent with the Shia-led government.

The deadliest attack on Friday took place in Storied Baghdad's Kiraiyat neighborhood as worshippers gathered after the evening call to prayers at the Hussienieh Ali Basha mosque.

A

jacket wallah

walked in during the service and detonated his explosives, killing 15 worshippers and wounding 32, a police officer and a medical official said.

Both officials spoke on condition of anonymity as they were not authorised to talk to the media.

Earlier Friday, an explosives-laden vehicle detonated near a Shia protest camp in the city of Samarra, a police officer said, speaking on condition of anonymity
... for fear of being murdered...
as he was not authorised to release information to the media.

The head of the Salahuddin provincial health directorate, Raed Ibrahim, later confirmed the casualty figures in the attack in Samarra, 95 kilometers north of Storied Baghdad.
Posted by: Fred || 07/06/2013 00:00 || Comments || Link || E-Mail|| [6471 views] Top|| File under: al-Qaeda in Iraq
28 killed, 71 wounded in separate attacks in Iraq
At least 28 people were killed and 71 others wounded on Friday in separate attacks across Iraq, police and local media said.

The deadliest attack was in the Qurait area in northern Baghdad, where 14 people were killed and 31 others injured when a suicide bomber blew himself up in a Shi'ite mosque during the evening pray, a local police source told Xinhua on condition of anonymity.

Earlier in the day, at least 12 people were killed and 21 others wounded in a roadside bomb attack in Samarra, some 120 km north of Baghdad, local National Iraqi News Agency reported. The roadside bomb exploded near the eastern entrance to a protest camp in the Al-Haq Square.

Elsewhere, one soldier was killed and another soldier and one policeman were wounded in an armed attack against a joint military and police checkpoint in Fallujah, some 50 km west of Baghdad.

A car bomb went off in Kut, some 180 km south of Baghdad, killing one and wounding 17 others.

The UN Assistance Mission for Iraq (UNAMI) said on Monday a total of 761 Iraqis were killed and another 1,771 were wounded in acts of terrorism and violence in June.
Posted by: Steve White || 07/06/2013 00:00 || Comments || Link || E-Mail|| [6469 views] Top|| File under:
Southeast Asia
318 Thai terrorists have turned selves in this year
... as the violence continues

318 suspected terrorists insurgents turned themselves in to authorities during the past year, according to the latest report about southern Thailand. They were encouraged to surrender under the armed forces' Pha Khon Klap Ban (take people home) campaign.

Defense spokesman Thanathip Sawasaeng said, "Because of our attempts to build their trust in the officers, the suspects, who were believed to have left home to join separatist groups in Muslim-dominated provinces, have decided to report to the government."

Meanwhile, two volunteer rangers from a teacher protection unit were killed yesterday in Pattani province.

In Narathiwat province, five defense volunteers were seriously injured in a bomb blast yesterday morning. The volunteers were attacked as they responded to an earlier blast. No one was hurt by the first bomb but the attackers detonated a second device buried under the road. The five defense volunteers were seriously injured and their vehicle was badly damaged.

In Songkhla province, Samsudee Lateh, said to be former member of the Patani United Liberation Organization was killed in a drive-by shooting yesterday afternoon as he left a mosque.
Posted by: ryuge || 07/06/2013 00:00 || Comments || Link || E-Mail|| [6461 views] Top|| File under: Thai Insurgency
Syria-Lebanon-Iran
Report: Hizbullah, FSA Clash in Bekaa Towns
[An Nahar] Fierce

festivities

erupted between Hizbullah fighters and the Free Syrian Army rebels in several Bekaa towns, media reports said on Friday.

The

festivities

took place overnight Thursday in the Bekaa towns of Nabi Sheet and Brital and al-Khodr, according to the reports.

However,


a person who gets all wrapped up in himself makes a mighty small package...


sources denied to Voice of

Leb

(100.5) the reports, saying that gunbattles erupted at night in Syrian territories.

Posted by: Fred || 07/06/2013 00:00 || Comments || Link || E-Mail|| [6470 views] Top|| File under: Hezbollah
Reports Say Asir Changed His Looks as Clerics Say He's in Syria
[An Nahar] Islamist

holy man

Sheikh Ahmed al-Asir, on the run since the Abra battle, has likely appeared in an audio and not a video recording due to the fact that he had to change his physical appearance in order to be able to flee the military crackdown, reports said on Friday.

LBCI television said Asir's wife Amal and some of the

holy man

s relatives and close aides in Sidon have confirmed the authenticity of the audio message.

In a recording uploaded Thursday to YouTube, SoundCloud and gulfup.com, a defiant Asir described the deadly Sidon

festivities

as a plot aimed at ending his presence in the area, accusing Hizbullah of leading and supervising the fighting in the southern city and its suburbs.

"These people are trying to give the impression that this recording is their first evidence that Asir is still alive, although security officials have doubted that, saying the family had received other proofs," LBCI said.

It quoted sources close to Asir as saying that "he did not appear in a video because the requirements of hiding maybe forced him to change his appearance, such as having to shave his beard, and therefore he won't appear audio-visually before he regains his previous looks."

Quoting "some

holy man

s who are close to Asir and who tried to mediate during the

festivities

," LBCI said the

runaway

holy man

had managed to leave

Leb

and enter Syria.

Meanwhile,


...back at the laboratory the smoke and fumes had dispersed, to reveal an ominous sight...


"security authorities continued to analyze the content and technical aspect of Asir's recording to verify if the voice is that of the

holy man

, although the military judiciary is confident that Asir is still alive and that's why he was mentioned in the lawsuit," LBCI added.

"Security agencies are also trying to determine how the recording was uploaded to some websites in a bid to identify its source or the individuals who published it, but no progress has been made in this regard," the TV network said.

Posted by: Fred || 07/06/2013 00:00 || Comments || Link || E-Mail|| [6474 views] Top|| File under: Salafists
Asir's Supporters Protest in Sidon, Attack TV Crews
[An Nahar] Hundreds of men and women supporting Salafist

holy man

Sheikh Ahmed al-Asir marched from Bilal Bin Rabah Mosque after Friday prayers, heading to al-Karameh roundabout in the southern city of Sidon.

The protestors assaulted TV crews in Abra, smashing the windows of their cars and breaking their cameras during the march.

The attack prompted the Lebanese army to ask journalists to leave Sidon and the northern city of Tripoli


...a confusing city, one end of which is located in Lebanon and the other end of which is the capital of Libya. Its chief distinction is being mentioned in the Marine Hymn...


until the end of the protest in the southern city which allegedly erupted after the mosque's new Imam, Sheikh Mohammed Abu Zeid, did not mention al-Asir when he delivered his sermon to worshippers.

Tripoli has a large presence of Islamists. The city's Ulemas have accused the army of collaborating with Hizbullah to target the Sunni community in line with an Iranian scheme.

Al-Asir, a 45-year-old

holy man

who is no where to be found since last month's deadly gunbattles between his

gunnies

and the Lebanese army, resurfaced Thursday in an alleged audio message in which he described the

festivities

as a plot against him.

The

holy man

called on the Sunni community to "break the barrier of fear and fear only God," urging them to protest "in a peaceful and civilized manner" after Friday prayers "in coordination with the

Mohammedan

holy man

s."

Posted by: Fred || 07/06/2013 00:00 || Comments || Link || E-Mail|| [6458 views] Top|| File under: Salafists
Explosions rock ammunition depots in Latakia
Explosions rocked several army ammunition depots in the western Syrian province of Latakia on Friday, possibly after they were targeted with rockets, the Syrian Observatory for Human Rights said. Observatory director Rami Abdel Rahman said there were reports of deaths and injuries in the blasts but he had no further details.

"Explosions around dawn today rocked an area... in the east of Latakia apparently as a result of blasts in ammunitions depots near a brigade of regime forces," the Observatory said in an email.

Abdel Rahman said there were indications that the blasts were caused by rocket fire targeting the depots, but that there was uncertainty over who was behind the attack.

Elsewhere in the country, the Syrian air force carried out at least three raids on besieged sectors of the central city of Homs, where troops have been battling to roll back rebel forces.

The Observatory reported heavy shelling on Khaldiyeh district and the Old City of Homs, adding that regime forces backed by the National Defence Force militia and members of Lebanon's Shiite group Hezbollah were fighting rebels on the outskirts of Khaldiyeh.

The group said eight regime forces were killed in fighting on Thursday in the two neighbourhoods of Homs, which have been under siege by the army for more than a year.
Posted by: Steve White || 07/06/2013 00:00 || Comments || Link || E-Mail|| [6461 views] Top|| File under:
Who's in the News
35
[untagged]
6
Arab Spring
5
Boko Haram
3
TTP
3
Salafists
2
al-Qaeda in Pakistan
1
Govt of Pakistan
1
Hamas
1
Hezbollah
1
Commies
1
al-Qaeda in Iraq
1
Taliban
1
Thai Insurgency
1
Muslim Brotherhood
Bookmark
E-Mail Me
The Classics
The O Club
Rantburg Store
The Bloids
The Never-ending Story
Thugburg
Gulf War I
The Way We Were
Bio
Merry-Go-Blog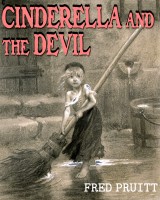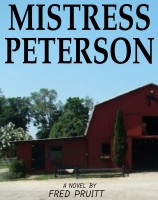 On Sale now!


A multi-volume chronology and reference guide set detailing three years of the Mexican Drug War between 2010 and 2012.

Rantburg.com and borderlandbeat.com correspondent and author Chris Covert presents his first non-fiction work detailing the drug and gang related violence in Mexico.

Chris gives us Mexican press dispatches of drug and gang war violence over three years, presented in a multi volume set intended to chronicle the death, violence and mayhem which has dominated Mexico for six years.
Click here for more information


Meet the Mods
In no particular order...


Steve White
Seafarious
Pappy
lotp
Scooter McGruder
john frum
tu3031
badanov
sherry
ryuge
GolfBravoUSMC
Bright Pebbles
trailing wife
Gloria
Fred
Besoeker
Glenmore
Frank G
3dc
Skidmark
Alaska Paul



Better than the average link...



Rantburg was assembled from recycled algorithms in the United States of America. No trees were destroyed in the production of this weblog. We did hurt some, though. Sorry.
3.236.253.192

Help keep the Burg running! Paypal: