Afghanistan
Insurgents Attack Red Cross Compound in Afghanistan
[NY Times] KABUL, Afghanistan -- In a shock to humanitarian aid workers,

jacket wallah

s in eastern Afghanistan on Wednesday assaulted the offices of the International Committee of the

Red Thingy

, an organization that has worked in the country for more than 30 years without suffering a concerted attack and has received praise from all sides.

Security forces managed to evacuate all seven Western employees working in the Jalalabad compound, with only one injured, the provincial police said. One guard was killed and another

maimed

when one of the attackers went kaboom! at the entrance to the compound, which caught fire after the blast. The other two attackers also died in the assault. The compound was surrounded by Afghan forces during and after the attack, police officials said.

The violence came as a shock to the

Red Thingy

, which said it was the first time its offices had been attacked since it arrived in Afghanistan over 30 years ago. The organization is widely respected by both sides of the conflict for its impartial approach to humanitarian assistance. In addition to aiding injured Afghan civilians of all political persuasions, the agency ferries messages to imprisoned Taliban detainees from their families, a service the Taliban praised in a June 2012 statement.

Posted by: Fred || 05/30/2013 00:00 || Comments || Link || E-Mail|| [6460 views] Top|| File under: Taliban
Africa North
Tunisia hands suspended jail terms to 20 people over US embassy attack
[Al Ahram] A Tunisian court sentenced 20 people to two-year suspended jail terms for involvement in a deadly attack on the U.S. embassy last year, their lawyer said on Wednesday.

Four people were killed and dozens injured when police opened fire to quell hundreds of protesters who smashed windows, hurled petrol bombs and stones and started fires at the embassy in the capital Tunis last September.

Islamist protesters had targeted the compound over a film made in the United States, which portrayed the Prophet Mohammad as a fool and a womaniser.


Or perhaps they invented a different reason. After all, nobody knew anything about it until The Smartest Man In The Room and his feisty female sidekick started apologizing abjectly for having allowed such an un-dhimmilike thing.

It triggered protests across the

Musselmen

world.

The U.S. embassy said it was "deeply troubled" by the court decision. "The verdicts do not correspond appropriately to the extent and severity of the damage and violence that took place on 14 September, 2012," it said in a statement.

"We maintain that a full investigation must be undertaken and those who organised the attack and remain

on the lam

should be brought to justice," it said.


They conform precisely with Sharia law, where the dhimmis have no rights whatsoever while members of the Master Religion may do as they please.

The 20 accused had denied attacking the embassy and the police, their lawyer Anouad Awled Ali said. "They all got two-year suspended sentences," he said by phone, adding the verdict was announced late on Tuesday. "We will see if they will want to appeal."


"We wuz just a buncha boys out having fun. Why ya gotta problem wid dat?"

Up until Tuesday, nine were

in jug

but they have since been released, he said.

Posted by: Fred || 05/30/2013 00:00 || Comments || Link || E-Mail|| [6461 views] Top|| File under: Arab Spring
Three soldiers killed in attack in Libya's Benghazi
[Al Ahram] Unknown assailants threw an

bomb

at a military checkpoint in the eastern Libyan city of Benghazi early on Wednesday, killing three soldiers and injuring three others, security officials said.

The attack was the latest in a wave of violence against security forces in the city, the cradle of the 2011 uprising against Muammar Qadaffy


...whose instability was an inspiration to dictators everywhere, but whose end couldn't possibly happen to them...


Nearly two years after he was ousted, the Tripoli


...a confusing city, one end of which is located in Lebanon and the other end of which is the capital of Libya. Its chief distinction is being mentioned in the Marine Hymn...


government is still struggling to impose its authority on a country awash with weapons and where lawless militias do as they please.

"In the night, unknown assailants in a black Chevrolet car threw an

bomb

as they passed a military patrol at one of the city's roundabouts," a police source said.

"There was no shooting. They then just fled."

Abdullah al-Shaafi,

front man

of Benghazi's security operations room, confirmed three soldiers had been killed and three others

maimed

in the attack.

Posted by: Fred || 05/30/2013 00:00 || Comments || Link || E-Mail|| [6464 views] Top|| File under: Salafists
Britain
Terror Police Called In After Prison Warder Was Held Hostage By Three Muslim Inmates
Prisons have been put on alert for copycat attacks after a warden was beaten and held hostage by

Musselmen

prisoners in a high-security jail.

It is thought the prisoners behind the attack were inspired by the murder of Drummer Lee Rigby in Woolwich last week.

The prison officer was threatened with a makeshift blade and held captive in an office for four hours at Full Sutton jail in East Yorkshire on Sunday night. He was badly beaten by the inmates -- aged 25, 25 and 26 -- and was freed only when riot squad officers stormed into the room.

He was left with a broken cheekbone, while a female officer suffered slashing injuries to her arm when she tried to help him.

The incident -- which is being investigated by counter-terrorism police -- prompted warnings that former service personnel working in jails could be at risk from radical Islamist inmates.

Senior prison officials have sent an email to high-security jails and young offender institutions warning them about the threat. It said: 'Three

Musselmen

prisoners took an officer hostage in an office. Their demands indicated they supported radical Islamist extremism.

'Throughout the incident, threats were made to kill him. All staff are reminded to remain vigilant to the increased risk of potential attacks on prison officers inspired by these and last Wednesday's events.'

Full Sutton is a maximum-security prison which holds some of the most dangerous inmates in the country, including dozens of terrorists.

The hostage takers are understood not to have been convicted of terror-related offences, but officials confirmed they were

Musselmen

-- raising the possibility they were radicalised behind bars.

Michael Spurr, chief executive of the National Offender Management Service, said: 'At 4.25pm on Sunday, a prison officer was forcibly taken hostage by three prisoners at HMP Full Sutton. None were serving a sentence for terror-related offences.

'A second officer immediately attempted to come to her colleague's aid and was injured as a result, receiving cuts to her arm. The incident concluded at 8.40pm after specially trained prison staff intervened to release the officer.

'The officer taken hostage suffered a broken cheekbone and a number of wounds to his face and neck at the beginning of the incident. Both members were treated in hospital for their injuries.'

Both officers are understood to have been released from hospital.

Steve Gillan, general secretary of the Prison Officers Association, said: 'Until the full facts of the incident are known, we do not wish to speculate or indeed compromise an ongoing police investigation. We can confirm that officers sustained injuries and, had it not been for the professionalism of prison officers dealing with this violent incident, the outcome could have been worse.'

The most recent inspection report into the prison highlighted tensions between

Musselmen

inmates and other prisoners. More than a fifth of inmates are

Musselmen

s.
Posted by: trailing wife || 05/30/2013 00:00 || Comments || Link || E-Mail|| [6462 views] Top|| File under:
Caribbean-Latin America
6 die in southern Chihuahua

For a map, click here. For a map of Chihuahua state, click here

By Chris Covert
Rantburg.com

A total of six individuals were killed in three separate incidents in far southern Chihuahua state, according to Mexican news accounts.

A news report which appeared on the website of La Polaka news daily said that one municipal police agent and two others were killed Wednesday in separate incidents in Parral municipality.

An unidentified municipal police agent was shot to death early Wednesday morning in Parral. According to the La Polaka report, the agent was shot in front of his family, presumably at his residence on Calle Cerro Los Azules in La Muela colony.

Later that day a running gunfight developed which occurred over a number of areas in Parral, specifically in Fatima colony, where dozens of residences were hit by gunfire and expended cartridge casings were scattered about. Since the description doesn't make references to local police it is possible the firefight was between rival gangs in the area.

Two unidentified individuals were immolated when the vehicle they were in caught fire. Armed suspects attacked the vehicle with a hand grenade on Calle Plata near a Seguro store. The reports are unclear whether a hand grenade gunfire caused the fire.

According to another news account posted on the online edition of El Sol de Parral, three men were found immolated Monday in Ciudad Jimenez, which is about 51 kilometers east of Parral.

The dead were identified as Ricardo Perez Hernandez, 49, David Bueno Pasillas, 42, and Jesus Eduardo Guillen Anaya. All three victims were from Ciudad Jimenez.

At around 2330 hrs Monday evening police were called to a location on the road between Parral and Jimenez, where a Ford Lobo pickup truck was reported afire.

A total of five 9mm spent shell casings were found near the site of the vehicle fire.

Chris Covert writes Mexican Drug War and national political news for Rantburg.com and BorderlandBeat.com
Posted by: badanov || 05/30/2013 00:00 || Comments || Link || E-Mail|| [6464 views] Top|| File under:
Mayhem in Monterrey: 7 die

For a map, click here. For a map of Nuevo Leon, click here. For a map of Monterrey, click here

By Chris Covert
Rantburg.com

A total of six individuals were killed in drug or gang related violence in and around Monterrey, Nuevo Leon since last Saturday, according to Mexican news reports.

According to a news account posted on the website of Milenio news daily, four members of a criminal cell were killed by Nuevo Leon state police agents Wednesday.

Several days ago, Mexican security authorities detained an undisclosed number of women in Marin municipality, who told police of the existence of a number of areas in and around Marin which were used by a local criminal gang for training.

A search was undertaken in the area. When a group of Agencia Estatal de Investigaciones (AEI) agents entered an area with a number of abandoned residences on Nuevo Leon Highway 5, they came under small arms fire from an armed group holed up inside one of the residences.

Police returned fire, initiating a firefight which lasted several minutes. Agents then found four armed suspects who died in the confrontation.

Among the dead was an man identified only as El Chino Marino, who was said in news reports to be a local leader of a gang affiliated with Los Zetas.

Three AEI agents were hit with shrapnel in the firefight but were not wounded seriously.

In the aftermath police secured one vehicle, four rifles, an undisclosed number of pistols, ammunition and drugs.

A separate Milenio report said that two of the four dead were identified as Cristopher Martinez Nava, 17, and Jesus Alberto Sandoval Rocha, 21.

Three other individuals were killed in three separate incidents, including two women.

Three days ago, a failed home invasion robbery led to the death of one unidentified armed suspect in northern Monterrey. According to a news report posted on the online edition of Milenio, at around midnight two suspects forced their way into a residence located near the intersection of calles Castillejo and Militronche in Barrio Chapultepec Norte colony, but were met unexpectedly with an unidentified AEI agent with a 9mm semiautomatic pistol. One of the suspects managed to flee while the other was struck by gunfire and died at the scene. Apparently, the armed suspects entered the residence to extort the owner of an internet cafe, not realizing one of the owners was a Nuevo Leon AEI agent.


An unidentified woman was found buried secretly at a cemetery in Anahuac municipality in far northern Nuevo Leon state Wednesday. According to a news report posted on the website of Milenio, municipal police agents found the grave, which has only recently been dug at the site. The victim had been beaten to death. The news report did not speculate as to the victim's age, only that she was described as young.


In San Nicolas de los Garza municipality, another young woman was found shot to death. Myriam Alejandra Lara Padilla, 24, was found in Pedregal de Santo Domingo colony struck by gunfire six times Wednesday. The report said she had been shot by armed suspects from aboard a vehicle.

Separately, a man was detained by AEI agents in Monterrey Wednesday and 59 kilograms of marijuana were seized.

The arrest took place on Avenida Lincoln in Fidel Velazquez colony where Hector José Ortega Perez, 63, was stopped as he was driving a Silverado pickup truck. The drugs had been hidden beneath a cargo of fruit. Ortega Perez had been allegedly involved in the distribution of marijuana for the past eight months, according to the news account.

Chris Covert writes Mexican Drug War and national political news for Rantburg.com and BorderlandBeat.com
Posted by: badanov || 05/30/2013 00:00 || Comments || Link || E-Mail|| [6463 views] Top|| File under:
Caucasus/Russia/Central Asia
Two policemen injured in north Caucasus shootout
Two policemen were injured on Wednesday night after unknown suspects opened fire on their car in the North Caucasus republic of Kabardino-Balkaria. Traffic cops in the town of Baksan stopped a car for a document inspection but people inside the vehicle opened fire on them.

The republic's Interior Ministry said that one of the attackers was killed in the ensuing shootout, while two more suspects managed to flee.
Posted by: ryuge || 05/30/2013 00:00 || Comments || Link || E-Mail|| [6464 views] Top|| File under:
Europe
French Police Arrest Man in Attack on Soldier
[NY Times] The French police on Wednesday arrested a 21-year-old man described as a recent convert to Islam who they said had confessed to stabbing a French soldier on Saturday in a Paris suburb.

Interior Minister Manuel Valls said in a statement that the man was arrested Wednesday morning in the Yvelines region, just west of Paris. The soldier, Pvt. Cédric Cordiez, 25, was stabbed in the neck with a short-bladed knife in La Défense, a shopping mall and underground transportation hub west of Paris. He was treated at a military hospital and released on Monday.

Officials initially said that the stabbing seemed to echo an attack last week on a British soldier, who was hacked to death on a London street by two men the British authorities have identified as radicalized British Muslims. On Wednesday, the Paris public prosecutor, François Molins, said investigators believed that the suspect had indeed "acted in the name of his religious ideology," given the character and timing of the attack, after the London killing, as well as a "prayer" he said shortly before it.

The man, whom Mr. Molins identified only as Alexandre D., confessed to the police officers who arrested him, Mr. Molins told reporters. He is believed to have targeted Private Cordiez, one of a small group of soldiers on an antiterror patrol, as a "representative of the state," apparently intending to kill him, Mr. Molins said.

Mr. Valls urged caution and said, "I cannot talk about radical Islam." Investigators want to know more about the suspect's motivation, background and family environment, Mr. Valls said.
Posted by: Fred || 05/30/2013 00:00 || Comments || Link || E-Mail|| [6461 views] Top|| File under: Salafists
India-Pakistan
Three killed, 14 hurt in sectarian attack
[Dawn] Three people were killed and 14 injured when a bomb attached to a

cycle of violence

went kaboom! in the Imamia Colony here on Tuesday night.

"The explosives were planted in a

cycle of violence

detonated by remote control," Assistant Superintendent of Police Ismail Karak said.

Another police officer said most of the people living in the area belonged to the Shia community which appeared to be the target of the attack.

An Imambargah is quite close to the site of the

kaboom

. The area is frequented by youngsters who usually gather there in the evening to spend their free time.

Witnesses said the device which went kaboom! with a bang created panic in the area. The injured were taken to the hospital where three of them were pronounced dead.--
Posted by: Fred || 05/30/2013 00:00 || Comments || Link || E-Mail|| [6462 views] Top|| File under: Lashkar e-Jhangvi
Lawyer, two sons shot dead in 'sectarian' attack
[Dawn] A Sindh High Court advocate and his two sons were

bumped off

in firing on their car on Mauripur Road on Tuesday morning in what police said was a 'sectarian' attack.

Kausar Saqlain Abbas, 40, was going to drop his children Aun Abbas, 12, and Mohammad Abbas, 18, to Sindh Madressatul Islam University school in their car when he was targeted, the police added.

The killing prompted the Bloody Karachi


...formerly the capital of Pakistain, now merely its most important port and financial center. It is among the largest cities in the world, with a population of 18 million, most of whom hate each other and many of whom are armed and dangerous...


and Malir bar associations to boycott courts and the Majlis-e-Wahdatul

Mohammedan

een (MWM) to observe three-day mourning.

The protesting lawyers and MWM activists also staged a sit-in on the arterial M.A. Jinnah Road.

Taking notice of the murder, the SHC chief justice directed the police chief to submit a report in court.

According to lawyers' representatives, Saqlain Abbas was the 12th advocate killed in the city over the past six months and third during this month alone.

Earlier on May 3, a senior lawyer and his son, also a lawyer, were

bumped off

on Mauripur Road on their way to an Imambargah in Kharadar.

"During the past six months, 12 lawyers have been killed in the metropolis," said SHC bar association president Mustafa Lakhani, who saw a 'heinous conspiracy' in the murder aimed at diverting attention of lawyers from their professional responsibility and preventing them from pursuing cases.

However,


the difference between stupidity and genius is that genius has its limits...


Karachi Bar Association President Naeem Qureshi said the victim had not been pleading any high-profile case. "It seems that he along with his sons was targeted only on sectarian grounds," he added.

Posted by: Fred || 05/30/2013 00:00 || Comments || Link || E-Mail|| [6462 views] Top|| File under:
Forces kill 14 militants in Kurram
[Dawn] The army and paramilitary forces on Tuesday claimed to have killed 14

forces of Evil

and destroyed their three hideouts in Parachamkani, central subdivision of
Kurram Agency


...home of an intricately interconnected web of poverty, ignorance, and religious fanaticism, where the laws of cause and effect are assumed to be suspended, conveniently located adjacent to Tora Bora...


Local officials said a targeted operation was carried out in Zara Mela area leading to the destruction of three

bad turban

hideouts. They said 14

forces of Evil

were killed in the operation and several injured.

The officials said a Parachamkani area comprising 29 villages had already been declared a conflict zone from where scores of families had moved out.

They said Fata Disaster Management Authority and the UN aid agencies had begun registration of displaced persons at New Durrani Camp near Sadda Town.

KHYBER RIFLES VEHICLE AMBUSHED: A soldier was injured on Tuesday after armed

bad turban

ambushed a vehicle of Khyber Rifles near Landi Kotal bazaar.

Local officials said the vehicle came under attack in Adalkhad area when it was transporting food and other goods to the forces' bunkers on top of the hills overlooking Landi Kotal bazaar. They said the attack left an unidentified soldier injured.

The officials said the forces returned fire injuring an attacker, who was later tossed in the calaboose
Drop the heater, Studs, or you're hist'try!
from a cave in Gargra village during a search operation.

They said the forces also seized a car used for the attack.

SCHOOL OWNER'S HOUSE BLASTED: The house of a private school's owner was partially damaged in the blast of an

bomb

in Shabqadar area of Charsadda district on Tuesday morning.

The device was planted at the main gate of the house of Atta Muhammad.

The blast left the gate and a car parked close at hand destroyed. However,


a clean conscience makes a soft pillow...


no damage to human life was reported.

According to the bomb disposal unit personnel, the

bomb

weighed around a kilogramme.
Posted by: Fred || 05/30/2013 00:00 || Comments || Link || E-Mail|| [6461 views] Top|| File under: TTP
Prayers, beard, burqa: LI slaps 'restrictions' on Bara people
[Dawn] The Bara-based banned

bad boy

group, Lashkar-e-Islam, has made obligatory the offering of five-time prayers, keeping beard and wearing cap for men and veil (burqa) for women in the areas under its control.

Declaring the new fatwa (edict) on behalf of LI chief Mangal Bagh
...a former bus driver, now head of the Deobandi bandido group Lashkar-e-Islam and the Terror of Khyber Agency
...
, the local commanders at Baaz Garha -- a town of around 300 families located 15 kilometres west of Bara Bazaar -- told an assembly of around 200 terrified residents that anyone violating any of these restrictions would be fined Rs1,000.

Sources said that the residents, mostly of Kamarkhel tribes, were assembled at the centre of the village after announcements through loadspeakers of local mosques. The were also 'ordered' to send at least one volunteer from each family into the LI ranks, sources said and added that they had been warned that a monthly fine of Rs1,000 would be collected from families who failed to send volunteers to the LI.

Written pamphlets were pasted at prominent places and distributed among the residents of the area to make new restrictions public.

Baaz Garha, a rugged terrain of mountains, is considered a stronghold of the LI and a number of its commanders hail from the same locality. The sources said that most of the LI commanders and volunteers had taken refuge in parts of Tirah after security forces' operations in the area.

Baaz Garha had in recent past witnessed bloody

festivities

between the security forces and LI activists. The hilltops overlooking the Baaz Garha town are mostly occupied by security forces, but the LI still has considerable presence and influence in the area.

The sources said that scores of LI activists, mostly belonging to the area, had descended from their hideouts in Tirah and now been trying to reassert their control in Baaz Garha.

The political administration has long abandoned the region, leaving the residents at the mercy of either security forces or the

bad boy

s.

It was learnt that with the imposition of a radical agenda by the LI, a number of Kamarkhel families had started moving out of their area, leaving behind their belongings.

The sources said that the LI activists had torched the houses of four elders of Kamarkhel tribe in Takhtaki area of Tirah, who had formed a peace committee before the banned outfit took control of the area in February this year. The peace activists included Azmat Khan, Baghcha Gul, Mautabar Khan and Momin Khan whose families had long vacated their houses.

Local sources said that the LI had destroyed and looted around 40 houses of their opponents in Takhtaki during the last three months. The entire population of Takhtaki has fled the area after the

bad boy

s' onslaught.

Meanwhile,


...back at the barn, Bossy had come up with a new idea, one that didn't involve kerosene...


residents of Sheen Qamar, a border town near Baaz Garha, have demanded of the security forces to arrange for an additional convoys to take the residents stranded at Levies centre in Jamrud to their homes.

Mujahid Afridi, a resident of Sheen Qamar, told this scribe through his cell phone that he along with some 30 men had been waiting at the Levies centre for the last one week for the convoy to take them home.

He said that most of them were daily wagers and wanted to take home essential daily-use items after earning some money in Beautiful Downtown Peshawar


...capital of Khyber Pakhtunkhwa (formerly known as the North-West Frontier Province), administrative and economic hub for the Federally Administered Tribal Areas of Pakistan. Peshawar is situated near the eastern end of the Khyber Pass, convenient to the Pak-Afghan border. Peshawar has evolved into one of Pakistan's most ethnically and linguistically diverse cities, which means lots of gunfire.


where they worked as labourers. He said that the edibles they wanted to take home had perished due to days of waiting, while they had spent most of their hard earned money at the Levies centre.

Saadullah Khan, another resident of Sheen Qamar, demanded of the security forces to increase the number of convoys as it took them weeks to travel to their village and then come to Jamrud or Peshawar for earning livelihood.

Posted by: Fred || 05/30/2013 00:00 || Comments || Link || E-Mail|| [6461 views] Top|| File under: Lashkar-e-Islami
Pakistan: Wali ur-Rehman killed by US drone strike
[GUARDIAN.CO.UK] Just days after Barack Obama announced new restrictions on the use of drones, one of the CIA's unmanned aircraft is reported to have killed the deputy leader of the Pakistani Taliban -- one of the most significant strikes for the controversial programme in months.

It was the first drone strike since Pakistanis voted overwhelmingly on 11 May for political parties strongly opposed to the US use of drones.

It could complicate the first days in office of Nawaz Sharif, the incoming prime minister who has vowed to open peace talks with insurgents and is due to assume office on 5 June.

Pakistani security officials claimed Wali ur-Rehman was among the four people killed when a missile launched in the early hours of Wednesday from a drone struck a house in Chamsa, a village a mile from Miranshah, the political capital of North Waziristan, a Taliban stronghold.

However, the Taliban refused to concede the death of Rehman, the most senior military commander of the Tehreek-e-Taliban Pakistan (TTP). A man claiming to be Rehman's driver also vociferously denied that the leader had been killed, but admitted other militants had died in the missile strike.

In recent years, militants, particularly senior leaders, have taken great pains to avoid congregating in houses, in efforts to protect themselves from strikes in North Waziristan. However, in 2013 the number of strikes has steeply declined.

Information about drone strikes is notoriously hard to verify. The Pakistani military and insurgent groups prevent journalists and investigators from visiting attack sites. Claims by intelligence sources can be inaccurate or deliberately designed to deceive.

Despite media reports suggesting Obama intended to severely rein in the use of lethal drone strikes, the president made clear in an address at the National Defence University last week that they would have to continue in Pakistan in the runup to the end of the Nato combat mission in Afghanistan next year.

He said drones were needed to kill senior al-Qaida leaders who could not be captured, but also "against forces that are massing to support attacks on coalition forces" in Afghanistan.

Pakistan's foreign ministry released a statement repeating a familiar stance on drone attacks that the government has long publicly opposed, despite considerable evidence of past complicity in the programme.
Posted by: Fred || 05/30/2013 00:00 || Comments || Link || E-Mail|| [6476 views] Top|| File under: al-Qaeda in Pakistan
Iraq
Bomb blasts kill 15 in Baghdad: Officials
[Al Ahram] Iraqi authorities say evening

kaboom

s in two Storied Baghdad


...located along the Tigris River, founded in the 8th century, home of the Abbasid Caliphate...


neighborhoods have killed 15 people and

maimed

dozens.

The attacks Wednesday extend a wave of bloodshed that marks the country's most sustained violence since the 2011 US military withdrawal.

Police say the deadliest attack struck the northwestern Sunni neighborhood of Ghazaliyah, where a

roadside kaboom

and

boom-mobile

went kaboom! near a market, killing 10 and wounding 25.

Another

boom-mobile

went kaboom! in the mixed Sunni-Shiite area of Hay Jihad, killing five and wounding 18.

Hospital officials confirmed the casualties. All officials spoke on condition of anonymity because they were not authorized to release the information to

news hound

s.

Posted by: Fred || 05/30/2013 00:00 || Comments || Link || E-Mail|| [6462 views] Top|| File under: al-Qaeda in Iraq
Southeast Asia
Buddhist Mobs Attack Muslim Homes In Myanmar, One Dead
(

Rooters

) - Security forces struggled to control Buddhist mobs who burned

Mohammedan

homes on Wednesday for a second day in the northern Myanmar city of Lashio in a dangerous widening of ultra-nationalist Buddhist violence.

Scores of young men and boys on

cycle of violence

s and on foot marauded through the city of 130,000 people, some singing nationalist songs, a day after a mosque and religious school were torched.

One person was killed and four were

maimed

in fighting, Ye Htut,

front man

for President Thein Sein, said in a Facebook post. Police fired guns to disperse the crowds, he said.
Posted by: trailing wife || 05/30/2013 07:12 || Comments || Link || E-Mail|| [6466 views] Top|| File under:
Who's in the News
24
[untagged]
4
Govt of Syria
4
Salafists
3
Arab Spring
3
Hezbollah
2
Govt of Pakistan
2
al-Qaeda in North Africa
2
al-Qaeda in Pakistan
1
Commies
1
Boko Haram
1
Hamas
1
al-Qaeda in Iraq
1
Lashkar-e-Islami
1
Lashkar e-Jhangvi
1
Al-Muhajiroun
1
Taliban
1
TTP
Bookmark
E-Mail Me
The Classics
The O Club
Rantburg Store
The Bloids
The Never-ending Story
Thugburg
Gulf War I
The Way We Were
Bio
Merry-Go-Blog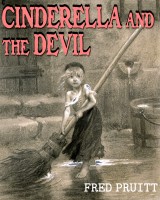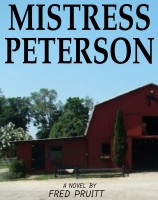 On Sale now!


A multi-volume chronology and reference guide set detailing three years of the Mexican Drug War between 2010 and 2012.

Rantburg.com and borderlandbeat.com correspondent and author Chris Covert presents his first non-fiction work detailing the drug and gang related violence in Mexico.

Chris gives us Mexican press dispatches of drug and gang war violence over three years, presented in a multi volume set intended to chronicle the death, violence and mayhem which has dominated Mexico for six years.
Click here for more information


Meet the Mods
In no particular order...


Steve White
Seafarious
Pappy
lotp
Scooter McGruder
john frum
tu3031
badanov
sherry
ryuge
GolfBravoUSMC
Bright Pebbles
trailing wife
Gloria
Fred
Besoeker
Glenmore
Frank G
3dc
Skidmark
Alaska Paul



Better than the average link...



Rantburg was assembled from recycled algorithms in the United States of America. No trees were destroyed in the production of this weblog. We did hurt some, though. Sorry.
3.235.223.5

Help keep the Burg running! Paypal: