Africa Horn
Second French commando dies of wounds -Somali rebels
A second French commando has died from wounds suffered during a failed attempt to rescue a French agent in Somalia held hostage by al Shabaab since 2009, the al Qaeda-affiliated militant group said on Monday.

Al Shabaab said the French commando had died in their custody and posted photos of what it said was his body on the Internet, according to the SITE monitoring service.

The insurgent group also said it had made a decision on the fate of hostage Denis Allex and that a message conveying its verdict would be forthcoming. France says it believes Allex was killed during the rescue operation.

The militants put up fierce resistance when French special forces went into southern Somalia by helicopter under the cover of darkness on Saturday to try to free Allex.
Posted by: tipper || 01/14/2013 11:37 || Comments || Link || E-Mail|| [10799 views] Top|| File under:
Nigerian army deploys 2nd batch of 800 soldiers to Darfur
[SUNDAYTRUST.NG] Barely nine days after 800 men and officers of the Nigerian Army were deployed on a peace keeping mission to Darfur region of Sudan, another batch of 800 all ranks have been deployed to the African Union


...a union consisting of 53 African states, most run by dictators of one flavor or another. The only all-African state not in the AU is Morocco. Established in 2002, the AU is the successor to the Organisation of African Unity (OAU), which was even less successful...


/United Nations


...a lucrative dumping ground for the relatives of dictators and party hacks...


Hybrid Operations in Darfur.

The troops are to replace a battalion which has completed its mission and is ready to return to Nigeria from the mission area.

Addressing the 333 battalion troops commanded by Lt. Colonel T. E. Gagariga at the graduation of of their pre-deployment training from Nigerian Army Peace Keeping Centre (NAPKC), Jaji near Kaduna on Friday, the General Officer Commanding Officer (GOC), 3 Armoured Division, Major General Jack Nwogbo told them to to discharge their mandate, as expected of them. The GOC warned themto avoid drug trafficking and abide by the United Nations' zero tolerance policy on sexual exploitation.

According to the GOC, represented by 3 Division's Chief of Staff, Brigadier General James Akomolafe, the four weeks quality training given to the troops at NAPKC was to refresh, polish and add some knowledge and expertise to their various fields. Reminding them of the ugly incidents of the past in Darfur, the GOC stated, "The Nigerian Army will not accept any situation where its troops are disarmed.

"I must state categorically that you must fight to discharge your mandate when the need arises to do so, especially when there is no alternative if you are to protect yourself, your colleagues, or persons and property in your care."

Posted by: Fred || 01/14/2013 00:00 || Comments || Link || E-Mail|| [10806 views] Top|| File under: Govt of Sudan
Africa North
Tunisia Sends in Army after Border Town Unrest
[An Nahar] Tunisian soldiers were deployed on Sunday in a town near the border with Libya after a week of

festivities

between police and residents protesting over social inequalities, Agence

La Belle France

Presse reported.

Units from the army and national guard were sent a day before Monday's second anniversary of the Tunisian revolt that began the Arab Spring, sparked by unemployment and tough living conditions.

Ben Guerdane, around 30 kilometers (20 miles) from the border, has witnessed sporadic unrest since last Sunday, fueled by Tripoli


...a confusing city, one end of which is located in Lebanon and the other end of which is the capital of Libya. Its chief distinction is being mentioned in the Marine Hymn...


's decision to close the Ras Jdir border crossing in early September for security reasons.

There was no sign of police on the streets of Ben Guerdane on Sunday, and no reports of

festivities

a day after youths set fire to the local

cop shoppe

for the second time in three days.

On Saturday, protesters also hurled abuse at the ruling Islamist Ennahda party, whose local headquarters were ransacked during the week. A customs office was also torched.

The protesters, who are demanding a series of development projects to revive the area's local economy and reduce unemployment, asked on Saturday that soldiers be sent in to keep the peace in the town.

Tunisia's military is better thought of by the people than the police force, which was at the heart of the repressive regime of dictator Zine El Abidine Ben Ali who fled the country for exile in Soddy Arabia


...a kingdom taking up the bulk of the Arabian peninsula. Its primary economic activity involves exporting oil and soaking Islamic rubes on the annual hajj pilgrimage. The country supports a large number of princes in whatcha might call princely splendor. When the oil runs out the rest of the world is going to kick sand in their national face...


two years ago.

Civil representatives from Ben Guerdane are forming a delegation to be received in the capital on Tuesday by the Islamist-led government to discuss their demands.

"The delegation will be received on Tuesday at 10:00 am in Tunis," Amar Hamdi, who heads the local branch of Tunisia's main trade union confederation the UGTT, told AFP.

Despite the border crossing with Libya being reopened on Thursday, the UGTT went ahead with a general strike in the town to demand investment and jobs, with only chemists, hospitals and bakeries remaining open.

There is ongoing social discontent in Tunisia two years after the uprising that overthrew Ben Ali, with strikes and protests often degenerating into violence.

Posted by: Fred || 01/14/2013 00:00 || Comments || Link || E-Mail|| [10798 views] Top|| File under: Arab Spring
Famed Tunisia Mausoleum Torched by Salafists
[An Nahar] The mausoleum in Sidi Bou Said, a prime Tunisian tourism destination, has been ravaged by fire in what is thought to have been an arson attack which the presidency on Sunday denounced as a criminal act.

"This crime against our culture and history must not go unpunished," a presidency statement said, urging police to "spare no efforts in arresting the criminals" who set alight the mausoleum on the outskirts of Tunis on Saturday.

Interior ministry

front man

Khaled Tarrouche told Agence

La Belle France

Presse that an investigation was under way to "determine whether it was an accident or an indictable offense."

Interior Minister Ali Larayedh received a hostile reception from an angry crowd when he visited the scene on Sunday, an AFP photographer said.

"Get out, get out!" around 150 residents of Sidi Bou Said village shouted at the minister from the Islamist Ennahda party which heads the government.

The residents were angered when Larayedh said: "This is a criminal act, but it is not up to the police to protect all mausoleums, it is up to the people in charge of these mausoleums."

A police officer told AFP the shrine had probably been targeted by petrol bombers, but there were no witnesses to the attack.

Several shrines dedicated to

Mohammedan

saints have been torched or looted in recent months in Tunisia, in acts blamed on hardline Salafists


...Salafists are ostentatiously devout Moslems who figure the ostentation of their piety gives them the right to tell others how to do it and to kill those who don't listen to them...


whose radical version of Sunni Islam does not tolerate saints or shrines.

Tunisian opposition and civil society groups blame the Ennahda party for showing complacency towards the Salafists.

A group of Salafists was placed in durance vile
Please don't kill me!
in early December after a similar blaze at the Sufi shrine of Zaouia Saida Manoubia in Tunis.

Salafists, whose numbers in Tunisia are estimated at between 3,000 and 10,000 people, are accused of organizing a series of violent attacks since the revolution ousted dictator Zine El Abidine Ben Ali two years ago.

They are suspected of

criminal mastermind

ing September 14 attacks on the U.S. embassy in Tunis to protest against an anti-Islam film produced in the United States. Four assailants were killed in

festivities

with security forces.

The hilltop village of Sidi Bou Said, named after the mausoleum, on the outskirts of Tunis is a popular tourist destination known for its narrow streets and traditional houses with blue doors.

Posted by: Fred || 01/14/2013 00:00 || Comments || Link || E-Mail|| [10813 views] Top|| File under: Salafists
French Jets Pound Mali as Top Islamist Reported killed
[An Nahar] French jets pounded the Islamist strongholds of Gao and Kidal in northern Mali on Sunday, forcing

hard boyz

to flee on the third day of a game-changing intervention that has been met with relief by the population and spurred the region into action.

"Stopping the

bully boyz

-- it's done," French Foreign Minister Laurent Fabius said. "Today we started taking care of the terrorists' rear bases."

Rafale fighter planes struck bases used by al-Qaeda-linked fighters in Gao, the main city in northern Mali and the base from which ethnic-Tuareg rebels a year ago launched the offensive that touched off Mali's descent into chaos.



La Belle France

also targeted a large base in the northern region of Kidal, a security source said, targeting an area where rebels had stocked munitions and fuel. In addition to the Rafales, former colonial ruler

La Belle France

has used Gazelle helicopters and Mirage jets since it launched the operation on Friday to counter the rebel push south.

Algeria on Sunday granted

La Belle France

permission to use its airspace to reach targets in Mali.

Residents in Gao, which had been under the control of a group called Movement for Oneness and Jihad in West Africa, said the French Arclight airstrikes had completely leveled the Islamists' position and forced them out of the town.

"We can see smoke billowing from the base. There isn't a single Islamist left in town. They have all fled," a teacher said, speaking on condition of anonymity
... for fear of being murdered...
French President Francois Hollande


...the Socialist president of La Belle France, and a fine job he's doing of it...


, who has been struggling on the domestic front and whose ratings have hit record lows, said the intervention had stopped the southward rebel advance seen as threatening the capital Bamako, but stressed

La Belle France

's mission was not over.

Some residents of Gao rejoiced at the French strikes but said they needed friendly troops to fill the void as soon as possible.

"What we need now is for the (Malian) army to come here so that the Islamists can't come back," a young student said. Gao is 1,200 kilometers (750 miles) northeast of Bamako.

Residents of Timbuktu, which has seen some of the worst Islamist abuses over the past 10 months, said they were also eager for French jets to appear in the sky.

"The population is cut off from the south. We can't travel, it's become too dangerous," said Elhaj Cisse, a literature teacher in the ancient northern city.

"We are waiting for this French intervention. We have been living in a very totalitarian regime for nine to 10 months," he said. In liberated Gao and Konna, "people are relieved. They have been in this situation for 10 months. We needed this spark.... Everyone is saying it, even in the mosques," another resident said.

Aides to Hollande described the

Death Eaters

as better trained and armed than they'd expected.

Additional French commentary from a BBC report: "From Libya they have got hold of a lot of up-to-date, sophisticated equipment which is much more robust and effective than we could have imagined." The training is likely thanks to Iran, in addition to the theocracy's supplies of 'unmarked' Kalashnikov rifle ammunition.

"What has struck us markedly is how modern their equipment is and their ability to use it," one said in a reference to the rebels' hit on a French helicopter, which resulted in the death of its pilot,

La Belle France

's only confirmed fatality.

Senior officers from neighboring countries were expected in Bamako on Sunday to prepare for the arrival of the first troops of a multinational West African force. The force has been authorized by the U.N. Security Council to help the Malian government reclaim control of the north of the country. It will be commanded by General Shehu Abdulkadir of Nigeria, which will provide around 600 men.

Burkina Faso


...The country in west Africa that they put where Upper Volta used to be. Its capital is Oogadooga, or something like that. Its president is currently Blaise Compaoré, who took office in 1987 and expects to be carried out feet-first...


, Niger, Senegal


... a nation of about 14 million on the west coast of Africa bordering Mauretania to the north, Mali to the east, and a pair of Guineas to the south, one of them Bissau. It is 90 percent Mohammedan and has more than 80 political parties. Its primary purpose seems to be absorbing refugees...


and Togo all pledged around 500 troops this weekend, while Benin has said it will send 300 soldiers. It remained unclear when any of these forces would arrive and how quickly they could be deployed to the frontline.

Media reports have said

La Belle France

is deploying about 500 troops in Mali.

Regional bloc ECOWAS is due to hold an emergency summit to discuss the Mali crisis on January 19 in Abidjan.

A Malian security source said leading Islamist Abdel Krim had been killed in Konna. Krim, nicknamed "Kojak", was said to be a key lieutenant of Iyad Ag Ghaly, the leader of Ansar Dine, one of the Islamist groups which have controlled northern Mali since last April.

Colonel Paul Geze, the French mission's commander, said the French contingent would be at full strength by Monday and primarily deployed around Bamako to protect the 6,000-strong expatriate community.

Since taking advantage of a power vacuum created by a military coup in Bamako to seize control of huge swathes of Mali in April 2012, the Islamists have imposed an extreme form of

Mohammedan

law in areas they control. They have destroyed centuries-old mausoleums they see as heretical, and perceived offenders against their moral code have been subjected to floggings, amputations and sometimes executions.

In addition to the French helicopter pilot, the last few days of fighting have claimed the lives of 11 Malian soldiers, according to an update released Saturday evening.

A Malian officer in the central town of Mopti, near the front line, said dozens, possibly as many as a hundred Islamists had been killed in Konna.

Human Rights Watch


... dedicated to bitching about human rights violations around the world...


, citing reports from residents, said at least 10 civilians had died as a result of the fighting in Konna, including three children who drowned while trying to flee across the Niger river.



La Belle France

's intervention has been backed by the main opposition at home, by

Britannia

, which has offered logistical support in the form of transport planes, and by the U.S., which is considering offering surveillance drones for the operation. Its closest partner Germany has also defended

La Belle France

's action but has ruled out sending any troops and warned that Mali's problems can only be solved by political mediation.
Continued on Page 49
Posted by: Fred || 01/14/2013 00:00 || Comments || Link || E-Mail|| [10799 views] Top|| File under: al-Qaeda in North Africa
Africa Subsaharan
Mali Islamists counter attack, promise France long war
Al Qaeda-linked Islamist rebels launched a counteroffensive in Mali on Monday after four days of French air strikes on their northern strongholds, seizing the central town of Diabaly and promising to drag France into a brutal Afghanistan-style war.

France, which has poured hundreds of troops into the capital Bamako in recent days, carried out more air raids on Monday in the vast desert area seized last year by an Islamist alliance grouping al Qaeda's north African wing AQIM alongside Mali's home-grown MUJWA and Ansar Dine militant groups.

"France has opened the gates of hell for all the French," a spokesman for MUJWA, Oumar Ould Hamaha, told Europe 1 radio. "She has fallen into a trap which is much more dangerous than Iraq, Afghanistan or Somalia."
Posted by: tipper || 01/14/2013 11:29 || Comments || Link || E-Mail|| [10802 views] Top|| File under:
Caribbean-Latin America
Armed Vigilante Groups Policing Two Mexican Towns
[HOSTED.AP.ORG] Several hundred civilians have taken up arms in two towns in a southwestern Mexico state and are arresting people suspected of crimes and imposing a curfew, leading authorities to promise to reinforce security forces in the area.

People wearing ski masks or bandanas and carrying small arms this week began manning checkpoints on roads into the municipalities of Ayutla de los Libres and Teconoapa in Guerrero state's Costa Chica area about 75 miles (120 kilometers) southeast of the Pacific resort of Acapulco. Leaders said they were acting against crime and insecurity.

Guerrero Gov. Angel Aguirre Rivero responded Friday by announcing that security in the region would be bolstered by sending in Mexican soldiers and marines and federal and state

coppers

.

People in the area said about 800 residents were participating in the

gang

s acting as unofficial police. The vigilantes ordered a 10 p.m. curfew for the two towns and are looking for suspected criminals. Schools have suspended classes.
Posted by: Fred || 01/14/2013 00:00 || Comments || Link || E-Mail|| [10803 views] Top|| File under: Narcos
Badanov's Buzzkill Bulletin

For a map click here

by Chris Covert
Rantburg.com

Since December 11th, 2012, Mexican Army units throughout Mexican have seized 11,488.275 kilograms of marijuana, 99 kilograms of marijuana seeds,147.2 kilograms of crystal methamphetamine, 9.1 kilograms of cocaine and 2.125 kilograms of heroin, according to official Mexican government sources.



A Mexican Army unit with the 5th Military Zone seized more than two metric tons of marijuana in Chihuahua state December 11th.  An army checkpoint near Samalayuca stopped a tractor trailer rig from Guadalajara, Jalisco, bound for Ciudad Juarez, Chihuahua.  Hidden among foam bricks soldiers found 3,948 packages of marijuana totalling 2,815 kilograms.  The driver was detained at the scene.


An army unit with the Mexican 42nd Military Zone seized more than one metric ton of marijuana in Chihuahua state December 11th.  The unit was on patrol in Ciudad Guerrero municipality when it rolled up on three abandoned vehicles.  Inside soldiers seized 2,315 packages of marijuana totalling 1,060 kilograms of marijuana. Additionally a press used to process the marijuana and a trailer were seized.


A Mexican Army unit with the 45th Military Zone seized a quantity of marijuana in Sonora state December 9th.  The unit was on patrol in Trincheras municipality when it rolled up on an abandoned aircraft which contained a total of 425 kilograms of marijuana in 42 packages.  In addition soldiers located three drums with 150 liters of aviation fuel at the location, and three bags of marijuana seeds totalling 44 kilograms.


An army unit with the 24th Military Zone rescued an unidentified kidnapping victim in Morelos state December 15th.  Acting on an anonymous complaint, the unit located the victim in Xochitepec Villas colony in Xochitepec municipality. Two unidentified individuals were also detained at the scene.  Additionally, soldiers seized two handguns, two weapons magazines, 20 rounds of ammunition, personal quantities of marijuana, 0.700 kilograms of marijuana and a vehicle.


A joint operation involving a Mexican Army unit with the 45th Military Zone and Policia Federal seized quantities of crystal methamphetamine and cocaine in Sonora state December 19th.  The security forces were at a military checkpoint in San Luis Rio Colorado municipality.  Security agents found 146.3 kilograms of crystal methamphetamine and 2.7 kilograms of cocaine in 129 packages in a false bottom of a fuel tanker truck.  The driver was detained at the scene.


A military unit with the Mexican 2nd Military Zone seized drugs in Baja California state December 18th.  The packages of heroin were found strapped to the legs of two unidentified suspects near the baggage claim area of the Abelardo L. Rodriguez International Airport in Tijuana.  A total of 2.125 kilograms of heroin were located.  The two suspects were detained at the scene.


An army unit with the Mexican 2nd Military Zone located marijuana in San Felipe municipality December 19th in Baja California state.  The unit rolled up on an abandoned aircraft containing 350 kilograms of marijuana.  Another vehicle was also seized at the scene.


A Mexican Army unit with the 8th Military Zone seized almost one metric ton of marijuana in Tamaulipas state December 18th.  The military unit was on patrol when soldiers found 933.075 kilograms of marijuana in 119 packages hidden in the brush in Camargo municipality.


An army unit with the Mexican 8th Military Zone seized a quantity of marijuana in Tamaulipas state December 19th.  The unit located 17.1 kilograms of marijuana in eight packages hiddden in the brush in Matamoros municipality near the Rio Bravo.


A Mexican Army unit with the 8th Military Zone seized a quantity of marijuana in Miguelo Aleman municipality in Tamaulipas state December 19th.  The unit located 124.8 kilograms of marijuana in nine packages hidden in the brush near the village of Los Angeles.


An army unit with the Mexican 8th Military Zone seized a quantity of marijuana in Tamaulipas state in two separate operations December 21st and 22nd.  The finds were made in Nuevo Laredo municipality on the banks of the Rio Bravo, where soldiers seized 314 packages of marijuana totalling 1,287.6 kilograms.


A Mexican Army unit with the 34th Military Zone seized a quantity of cocaine in Quintana Roo state December 23rd.  The seizure took place at the Cancun International airport in Cancun, where soldiers secured 7.1 kilograms of cocaine in ten packages.  Two unidentified male suspects were detained at the scene.


An army unit with the Mexican 9th Military Zone raided a location in Sinaloa state seizing quantities of drugs and munitions December 26th.  The raid took place in Culican municipality in the Los Angeles colony.  Drugs secured included 0.900 kilograms of crystal methamphetamine and a small quantity of marijuana.  Weapons and munitions secured included four rifles, three handguns, a grenade launcher attachment, a grenade, 22 weapons magazines and 511 rounds of ammunition.  A truck and a radio were secured by military personnel as well.


A Mexican Army unit with the 44th Military Zone seized more than one metric ton of marijuana in Oaxaca state December 27th.  The military unit was on patrol near the village of San Marcos La Chinilla in Miahuatlan de Porfirio Diaz municipality when it came upon the drugs in an abandoned location. Total seized included 1,300 kilograms of marijuana in 90 packages.  Two rifles were also found at the location.


An army unit with the Mexican 9th Military Zone secured weapons and munitions in a raid in Sinaloa state December 28th.  The raid took place at a residence in Culican municipality on Bulevar Rotarismo in the city.  Weapons and munitions secured included nine rifles, five handguns, one grenade launcher attachment, 93 weapons magazines, 13,788 rounds of ammunition.  Vehicles seized included four vehicles and one motorcycle.


A military unit with the 44th Military Zone secured more than three metric tons of marijuana in raids over three days in Oaxaca state between December 25th and December 28th.  The raids took place near the villages of Romadito and San Vicente Coatlan where soldiers seized a total of 3,175 kilograms of marijuana in various packages.  A total of 45 kilograms of marijuana was also secured.


Chris Covert writes Mexican Drug War and national political news for Rantburg.com
Posted by: badanov || 01/14/2013 00:00 || Comments || Link || E-Mail|| [10799 views] Top|| File under:
China-Japan-Koreas
N.Korea Still Worst Oppressor of Christians
Number one with a bullet...

North Korea has been named the world's worst persecutor of Christians for the 11th straight year.

In its annual report released earlier this week, Open Doors, an organization that tracks the persecution of Christians worldwide, listed North Korea as the most intolerant country, followed by Saudi Arabia and Afghanistan.

A spokesman for the body said the level of persecution has increased under new leader Kim Jong-un. It estimates that up to 70,000 Christians are suffering in prison camps in the reclusive state.
Posted by: Steve White || 01/14/2013 00:00 || Comments || Link || E-Mail|| [10797 views] Top|| File under:
India-Pakistan
SBP officer shot dead in Gulistan-i-Jauhar
[Dawn] An officer of the State Bank of Pakistain was

bumped off

in Gulistan-e-Jauhar on Saturday, police said.

They added that 42-year-old Faheem Burhan was driving home when

gunnies

riding a

cycle of violence

intercepted him near Jauhar Morr.

The two sides had an altercation before one of the two riders fired at him, police said quoting some witnesses.

"The attacker fired multiple shots and fled," said Sharea Faisal SHO Inspector Raheem Khan.

"The victim was hit by two bullets in the face and chest. The body was later handed over to the Jinnah Postgraduate Medical Centre (JPMC) for medico-legal formalities.""We have found four spent bullet casings of 9mm pistol at the crime-scene," said a police investigator.

The victim was a resident of Gulistan-e-Jauhar block 19 and grade-II officer posted at the SBP foreign exchange refinance department.

"It was not a mugging attempt at all. The victim's family said a few days ago, two men riding a motorbike had attacked him in an attempt to snatch his cellphone, laptop and other valuables. He had scuffled with the

bandidos

and we think that could be one of the reasons of today's incident," said Inspector Khan.

Trader killed

In North Bloody Karachi


...formerly the capital of Pakistain, now merely its most important port and financial center. It is among the largest cities in the world, with a population of 18 million, most of whom hate each other and many of whom are armed and dangerous...


, a young shopkeeper was

rubbed out

at his workplace, police said.

They added that the 31-year-old shopkeeper, Asif Qadri, was associated with the Dawat-e-Islami, a non-political group.

Two men riding a motorbike pulled up outside Mehak Gift Centre in Sector 11-A, the police said. One of them entered the shop and fired multiple shots at the shop owner, said area deputy superintendent of police (DSP) Mohammad Akhtar.

"The victim was a resident of North

Bloody Karachi

Sector 5-C," he added.

The police said that investigation was under to ascertain the motive for the murder.

Body found

A

perforated carcass

was found in the Ranchhore Line area in the evening, police said.

They added the victim, in his late 20s, was found

rubbed out

near Noorani Hospital.

He sustained gunshot wounds in the head, chest and face.

"The body was moved to the Edhi morgue for want of identification after medico-legal formalities at the Civil Hospital

Bloody Karachi

," said an official at the Eidgah

cop shoppe

.

Posted by: Fred || 01/14/2013 00:00 || Comments || Link || E-Mail|| [10799 views] Top|| File under:
Security man among four hurt in Bara incidents
[Dawn] Four persons including a security man

were maimed

in separate incidents in Bara tehsil of Khyber Agency
during the last twenty four hours.

Sources said that sepoy Amir Khan was injured critically when Islamic fascisti fired at a checkpost in Ajali Nadi area of Shalobar. The inured soldier was shifted to a hospital in Beautiful Downtown Peshawar


...capital of Khyber Pakhtunkhwa (formerly known as the North-West Frontier Province), administrative and economic hub for the Federally Administered Tribal Areas of Pakistan. Peshawar is situated near the eastern end of the Khyber Pass, convenient to the Pak-Afghan border. Peshawar has evolved into one of Pakistan's most ethnically and linguistically diverse cities, which means lots of gunfire.


for treatment.

In Akkakhel area, two children received injuries when a mortar shell fell on the house of Hikmat Khan near Aziz Market while in Mandi Kas area Hazratullah was injured in a similar incident.

In the same locality, two rooms of a private school were badly damaged when a mortar shell hit it. An overhead water tank at the house of Malik Waris Khan, a former minister of state, was also damaged when it was hit by a stray mortar shell.

SCHOOL BLOWN UP: Militants blew up a government school for girls on Friday night in Bara, official sources said.

They said that Islamic fascisti planted huge quantity of explosives in the girls school in Hanji Ayub Kallay in Spin Qabar area at around midnight. The

kaboom

destroyed the school building and caused damage to two nearby houses, they added.

Meanwhile,


...back at the chili cook-off, Chuck reached for the green sauce...


a Bara-based Islamic fascisti group has warned Zakhakhel tribe to either provide it with volunteers or leave the area. Sources said that Islamic fascisti affiliated with Lashkar-e-Islam (LI) distributed pamphlets and made announcements through loudspeakers in Shalobar area, asking Zakhakhels to send them volunteers or leave the area.

The announcements triggered fear among Zakhakhel

rustics

and it was learnt that some of them started shifting to safer places. Sources said that LI members in Nawia Kamar, Malikdinkhel and Baz Garha Qamarkhel forcibly stopped supply of edibles and other daily use items to Zakhakhel sub-tribe of Zaoddin. The LI also warned local doctors against treating Zakhakhel patients in the same area.

The Zakhakhel tribe, which sheltered LI chief Mangal Bagh


...a former bus driver, now head of the Deobandi bandido group Lashkar-e-Islam and the Terror of Khyber Agency...


in Bazaar-Zakhakhel when he was forced to flee Bara in 2005, rebelled against him after LI members killed a

holy man

of the tribe in March 2011. Since then the two groups are engaged in bloody

festivities

against each other.

Meanwhile,


...back at the saw mill, Scarface Al had tied Little Nell to the log and was about to turn on the buzz saw...


army and Frontier Corps have been deployed in Akkakhel area of Bara owing to a surge in

bully boy

activities and security threats.

Sources said that fresh contingents of army and FC were deployed in Dro Adda, Misri Chowk and Sial Khan Khwarh localities. Forces had vacated their security checkposts established in those areas after a local peace committee took up responsibilities of security in the area.

Akkakhel area of Bara shares common border with parts of Peshawar and officials believe that most of the

bully boyz

acts carried out in Peshawar are coordinated from Akkakhel area.

Posted by: Fred || 01/14/2013 00:00 || Comments || Link || E-Mail|| [10800 views] Top|| File under: Lashkar-e-Islami
IED blast kills child, leaves one injured in Quetta
[Dawn] A blast killed a child and injured another person in Brewery road area of Quetta on Saturday night, police said.

Wazir Khan Nasar, the Deputy Inspector General Police told Dawn.Com that the

snuffies

planted an improvised

bomb

near an internet cafe in Brewery road area.

"The blast killed a passerby child and injured another person," he said. Nasar said the blast caused damage to the internet cafe and other nearby shops.

Brewery road is almost five km west of Alamdar road, where thousands of Shia Hazaras are currently staging a sit-in to protest deaths of their community members.

The incident has happened a day after a series of blasts that killed 97 people in Quetta.

Posted by: Fred || 01/14/2013 00:00 || Comments || Link || E-Mail|| [10796 views] Top|| File under: Lashkar e-Jhangvi
Blast in Lower Kurram tribal region kills one, injures eight
[Dawn] One person was killed and eight others

were maimed

on Sunday when a blast struck a passenger coach in Khwar Killay area near Sadda town in Lower Kurram tribal region.

A passenger coach, carrying around two dozen passengers, was traveling from Beautiful Downtown Peshawar


...capital of Khyber Pakhtunkhwa (formerly known as the North-West Frontier Province), administrative and economic hub for the Federally Administered Tribal Areas of Pakistan. Peshawar is situated near the eastern end of the Khyber Pass, convenient to the Pak-Afghan border. Peshawar has evolved into one of Pakistan's most ethnically and linguistically diverse cities, which means lots of gunfire.


to Parachinar when it was struck by a remotely detonated improvised

bomb

(IED).

The condition of many injured was reported as critical.

Political admin officials of the area while talking to Dawn.com confirmed that one person was killed and eight others

were maimed

in the blast, adding that the victims were shifted to a nearby hospital for treatment.

Rescue and security teams reached the site of

kaboom

.

Security forces cordoned off the area as investigations into the incident went underway.

A blast targeting a security forces vehicle on Shabqadar-Machani road near Qila Shah Baig area in Charsadda district injured three security personnel and one civilian on Sunday, according to political admin sources.

In another unrelated incident

beturbanned goons

blew up the gate of a State Life Insurance worker's house near in Shabqadar area of Khyber-Pakhtunkhwa


... formerly NWFP, still Terrorism Central...


's Charsadda district. No casualties were reported in the attack.

Posted by: Fred || 01/14/2013 00:00 || Comments || Link || E-Mail|| [10799 views] Top|| File under: TTP
Iraq
Iraq Finance Minister 'Escapes Assassination'
[An Nahar] Iraq's finance minister, who has been locked in dispute with Prime Minister Nouri al-Maliki


... Prime Minister of Iraq and the secretary-general of the Islamic Dawa Party....


, escaped an apparent

liquidation

attempt on Sunday when his convoy was struck by a

roadside kaboom

.

Rafa al-Essawi's convoy had been traveling between the towns of Fallujah and Abu Ghraib, west of Storied Baghdad


...located along the Tigris River, founded in the 8th century, home of the Abbasid Caliphate...


, when the bomb went off at around 7:00 pm (1600 GMT), two security officials said, speaking on condition of anonymity
... for fear of being murdered...
.No one in Essawi's entourage was harmed but some of the vehicles were damaged, the officials said.

The blast comes amid a political crisis. Weeks of anti-government demonstrations in Sunni Arab majority areas have hardened opposition against the Shiite premier.

Maliki is at loggerheads with his erstwhile government partners in the Sunni-backed Iraqiya bloc over its accusations of authoritarianism and sectarianism in the run-up to key provincial polls.

The demonstrations in Sunni areas have decried alleged misuse of anti-terror laws to hold members of the minority community, and claim Sunnis are being targeted by the Shiite-led authorities.

The premier has countered with a threat to order security forces to disperse the protests, which were sparked by the December 20 arrest of at least nine of Essawi's guards.

Essawi is a leading member of the Iraqiya bloc, which, while a member of Maliki's unity government, has called for him to quit.

Powerful Shiite

holy man
Moqtada Tater al-Sadr


... the Iranian catspaw holy man who was 22 years old in 2003 and was nearing 40 in 2010. He spends most of his time in Iran, safely out of the line of fire, where he's learning to be an ayatollah...


, whose movement counts 40 members of parliament and five ministers among its ranks, has also publicly opposed Maliki.

The protests come with barely three months to go before provincial elections, a key barometer of support for Maliki and his opponents ahead of a general election next year.

Posted by: Fred || 01/14/2013 00:00 || Comments || Link || E-Mail|| [10806 views] Top|| File under: Govt of Iraq
3 Iraq soldiers killed in attack
[Bangla Daily Star] An attack by

Death Eaters

on an Iraqi army checkpoint north of Storied Baghdad


...located along the Tigris River, founded in the 8th century, home of the Abbasid Caliphate...


yesterday left three soldiers dead, security and medical officials said.

Insurgents threw hand grenades at the checkpoint, which lies east of Samarra, 110 kilometres north of Storied Baghdad, before opening fire with machineguns, an army lieutenant colonel and a medic at the city's hospital said. Both spoke on condition of anonymity.

No group immediately

grabbed credit

for the attacks.

Posted by: Fred || 01/14/2013 00:00 || Comments || Link || E-Mail|| [10799 views] Top|| File under: al-Qaeda in Iraq
Southeast Asia
Thai terror suspect gives truck bomb tip-off
An terror insurgent suspect has alerted security officers to a car bomb attack being planned for Muang district. The suspect said that a pickup truck stolen from two slain teachers in Pattani's Mayo district last month has been repainted and wired with explosives in preparation for the attack.

The tip-off was made by one of five suspected terrorists insurgents arrested by army rangers during a raid on a house in Yarang district on Saturday.

Two of the suspects were indentified as Usman Bueto and Nipa Niguno, both of whom had outstanding arrest warrants. The other three were named as Abdullah Bahae, Masorlae Sama-air and Abdulachi Doni, all of whom are now being investigated for suspected terrorist insurgent links.

Officers said one of the suspects had said a grey Mazda pickup truck which was stolen after the shooting deaths of two Ba Ngo school teachers on Dec 11 had been loaded with explosives. The pickup has been repainted black and its license plate has been changed.

Terrorists Insurgents planned to use the explosive-laden vehicle to bomb an unspecified target in Muang municipality. Security has now been increased around the district, with checkpoints set up along every route in and out of the area. Additional security forces have been deployed to look out for the black pickup.

Meanwhile, highway police chief Pongsit Saengpet yesterday told his officers to cease night patrol operations after Friday's attack which left two police and one assistant dead in Sai Buri district.

The attack took place about 10:30 p.m. when about 10 attackers in the back of a pickup truck opened fire on a highway patrol car, killing everyone in the vehicle.

Highway police officers will now carry out night operations only in emergency cases and two police cars will be used for any operation after dark. Daytime duties will continue as usual.
Posted by: ryuge || 01/14/2013 00:00 || Comments || Link || E-Mail|| [10795 views] Top|| File under: Thai Insurgency
Syria-Lebanon-Iran
Syrian Artillery Pounds Rebel Zones Near Damascus
[An Nahar] Syria's army sent shells smashing into rebel zones on the outskirts of Damascus


...The place where Pencilneck hangs his brass hat...


Sunday while a Paleostinian camp south of the capital was rocked by fresh fighting, a watchdog said.

"Regime troops shelled Daraya, Beit Sahm, Mleha and Moadamiyat al-Sham," said the Syrian Observatory for Human Rights, referring to rebel-held towns dotted around the edges of Damascus.

The

Britannia

-based monitoring group, which relies on a network of activists, doctors and lawyers inside Syria, also reported fierce

festivities

between

Death Eaters

and the army in Daraya, southwest of Damascus, and in the Barzeh district of northern Damascus.

It said fighting erupted during the night in Yarmuk, a Paleostinian camp in southern Damascus, that has been the scene of violent

festivities

in past months, and which was bombed by regime warplanes in December in an assault that send tens of thousands of residents fleeing.

The latest fighting pitted regime troops against rebels in a firefight around a

cop shoppe

, the Observatory said.

Violence around Damascus has been on the rise since the army last July launched an offensive against rebels who had moved into several neighborhoods.

Analysts say the regime is attempting to secure an area of control in a radius of about eight kilometers (five miles) around the capital after it pushed rebels into outlying towns and villages.

In the northern city Aleppo, scene of some of Syria's worst violence since the eruption of an anti-regime revolt almost 22 months ago,

festivities

raged near an intelligence headquarters, said the Observatory.

Sunday's violence follows a day in which 95 people, among them 33 civilians, 39 rebel fighters and 23 soldiers, were killed across Syria, according to the Observatory.

Posted by: Fred || 01/14/2013 00:00 || Comments || Link || E-Mail|| [10797 views] Top|| File under: Govt of Syria
Russia Says Assad Removal from Power 'Impossible' as Violence Kills 100
[An Nahar] Russia said Sunday that removing Syrian Hereditary President-for-Life Bashir Pencilneck al-Assad


Trampler of Homs...


from power was not part of past international agreements on the crisis and was impossible to implement, as violence across the country killed at least 100 people according to a rights group.

"This is a precondition that is not contained in the Geneva communique (agreed by world powers in June) and which is impossible to implement because it does not depend on anyone," news agencies quoted Russian Foreign Minister Sergei Lavrov as saying.
Continued on Page 49
Posted by: Fred || 01/14/2013 00:00 || Comments || Link || E-Mail|| [10795 views] Top|| File under: Govt of Syria
Who's in the News
45
[untagged]
6
Govt of Pakistan
4
Govt of Syria
3
Arab Spring
2
Salafists
2
al-Qaeda in North Africa
2
Lashkar e-Jhangvi
1
Hezbollah
1
al-Qaeda in Iraq
1
Lashkar-e-Islami
1
Narcos
1
TTP
1
HUJI
1
Thai Insurgency
1
Govt of Sudan
1
Govt of Iraq
Bookmark
E-Mail Me
The Classics
The O Club
Rantburg Store
The Bloids
The Never-ending Story
Thugburg
Gulf War I
The Way We Were
Bio
Merry-Go-Blog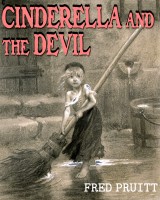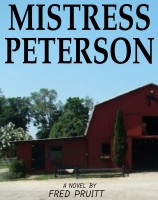 On Sale now!


A multi-volume chronology and reference guide set detailing three years of the Mexican Drug War between 2010 and 2012.

Rantburg.com and borderlandbeat.com correspondent and author Chris Covert presents his first non-fiction work detailing the drug and gang related violence in Mexico.

Chris gives us Mexican press dispatches of drug and gang war violence over three years, presented in a multi volume set intended to chronicle the death, violence and mayhem which has dominated Mexico for six years.
Click here for more information


Meet the Mods
In no particular order...


Steve White
Seafarious
tu3031
badanov
sherry
ryuge
GolfBravoUSMC
Bright Pebbles
trailing wife
Gloria
Fred
Besoeker
Glenmore
Frank G
3dc
Skidmark



Better than the average link...



Rantburg was assembled from recycled algorithms in the United States of America. No trees were destroyed in the production of this weblog. We did hurt some, though. Sorry.
18.232.56.9

Help keep the Burg running! Paypal: