Africa Subsaharan
Nigeria attack: Arrests over Mubi students' killings
[BBC] Nigerian police say they have made many arrests following the killing of at least 26 people at a college hostel in the north-eastern town of Mubi.

Most victims were students called out by name by the

gunnies

, police said. The attackers went from door-to-door, shooting or stabbing.

It is unclear who is responsible.

Some suspect the Boko Haram
... not to be confused with Procol Harum, Harum Scarum, possibly to be confused with Helter Skelter. The Nigerian version of al-Qaeda and the Taliban rolled together and flavored with a smigeon of distinctly Subsaharan ignorance and brutality...


bully boy

group, while police sources are linking it to a student union election, which was contested on sectarian lines.

BBC Hausa service editor Mansur Liman says the newly elected leader of the student union at the Federal Polytechnic Mubi was among those reported to have been killed.

Rivalry between different groups of students, sometimes influenced by national politics, religion and ethnicity, is not a new phenomenon in Nigeria's higher educational institutions; however, this would be the first time it has reached such a level of violence, he says.

Leadership positions on campuses can be a stepping stone for a future career in national politics, which many in Nigeria see as a licence to get rich quickly, he adds.

Posted by: Fred || 10/04/2012 00:00 || Comments || Link || E-Mail|| [6474 views] Top|| File under:
Arabia
Yemen Police Arrest Two Qaida Militants
[An Nahar]
Yemeni security forces nabbed two al-Qaeda

beturbanned goons

at a checkpoint in the southern city of Aden on Wednesday, a security official said.

"Amar al-Maysari and Ali al-Jahafi, who are members of al-Qaeda, were placed in long-term storage
Drop the heater, Studs, or you're hist'try!
at Al-Rabat checkpoint," north of the port city, the official said.

He said they were in a car coming from the province of Lahj in the early hours of the day.

On Tuesday, security forces killed three suspected members of the jihadist network in a raid on their hideout in Mansoura neighbourhood, in Aden, foiling a major plot to blow up targets in the city.

Two vehicles packed with explosives and three suicide belts were discovered at the hideout, the official said.

Al-Qaeda, which took advantage of the weakness of Yemen's central government in the 2011 protests against now ousted president President-for-Life Ali Abdullah Saleh


... Saleh initially took power as a strongman of North Yemen in 1977, when disco was in flower, but he didn't invite Donna Summer to the inauguration and Blondie couldn't make it...


, remains active in parts of southern and eastern Yemen.

Posted by: Fred || 10/04/2012 00:00 || Comments || Link || E-Mail|| [6465 views] Top|| File under: al-Qaeda in Arabia
Caribbean-Latin America
Mexican security forces bag 9 bad guys in Piedras Negras

For a map, click here For a map of Coahuila state, click here.

By Chris Covert
Rantburg.com

A total of nine armed suspects were killed by Mexican security forces in two separate shootouts in the border city of Piedras Negras, Coahuila, according to Mexican news accounts.

According to a news story posted on the website of the Mexican leftist news daily La Jornada, four armed suspects were killed by a Grupo Armas y Tacticos Especiales (GATE) squad at around 1310 hrs Tuesday afternoon.

The suspects were encountered near the intersection of Libramiento Pérez Treviño and Calle Francisco Marquez in Guilléen colony travelling aboard a Pontiac sedan.

The report said that presumably a different group was spotted travelling aboard a Dodge Ram pickup truck at around 1200 hrs in San Joaquin colony southwest of the city. After shots were exchanged with police, the suspects abandoned their vehicle and began to move by foot.

In the aftermath of the shootout, GATE agents seized one shotgun, one Uzi brand submachine gun and more than 800 packages of marijuana and crack cocaine.

According to a news report posted on the website of El Diario de Coahuila news daily, another shootout took place in Piedras Negras Wednesday afternoon, as an armed group travelling aboard a Jeep Grand Cherokee SUV was intercepted by a squad of GATE agents near the intersection of Libramiento Perez Treviño and Avenida Martinez.

Four armed suspects were killed, with a fifth suspect managing to escape. He was later found and shot to death by police as he tried to make his escape.

Following the shootout, police seized three AK-47 assault rifles and a bag of marijuana.

Piedras Negras has been the focus of an apparently intensified Mexican federal and state security effort since a large number of shootouts and gang activities has spiked in the area in the wake of a prison break that released more than 100 inmates, many of them reportedly affiliated with Los Zetas.

That prison break took place two weeks ago.

Chris Covert writes Mexican Drug War and national political news for Rantburg.com
Posted by: badanov || 10/04/2012 00:00 || Comments || Link || E-Mail|| [6480 views] Top|| File under:
Europe
Police 'foil plot to bomb Spain's Balearic university'
Spanish police have arrested a 21-year-old man in Palma de Mallorca on suspicion of plotting to bomb the University of the Balearic Islands.

The suspect was seized as he received 140kg (310lb) of ingredients for explosives, apparently to be used for a Columbine-style massacre, police said. He reportedly kept a diary where he wrote about hating society and that he was ready to die in his attack.

The suspect is believed to have been planning to plant pipe bombs on campus. He was identified only by his initials, JMMS.

Montserrat Casas, the rector of UIB, as the university is known, said she was relieved that a tragedy had been avoided thanks to police action. There was no evidence, she said, that the detainee had ever studied at UIB or had had any other connection to it, nor had the university ever received any threatening letters.
Posted by: tipper || 10/04/2012 11:34 || Comments || Link || E-Mail|| [6467 views] Top|| File under:
Al-Qaeda Blamed For Europe-Wide Forest Fires
Al-Qaeda has been blamed for a recent series of forest fires across Europe, as the head of Russia's Federal Security Service


... the successor to the KGB...


claimed they were set by arsonists as part of the group's low-cost attack strategy.

"One should note that setting fires to forests in the countries of the European Union


...the successor to the Holy Roman Empire, only without the Hapsburgs and the nifty uniforms and the dancing...


is a new tendency in al-Qaeda's strategy of a 'thousand cuts'," Alexander Bortnikov said, according to state news agency RIA Novosti, at a meeting of heads of security agencies.

"This method allows (al-Qaeda) to inflict significant economic and moral damage without serious preliminary preparations, technical equipment or significant expenses."

In linking al-Qaeda to the deadly wildfires, Mr Bortnikov pointed to calls to launch a "forest jihad" by various

bully boy

websites which he said also publish detailed instructions about how and where to best carry out arson. He said it was very difficult for special services to find and prosecute such arsonists.

Deadly fires have swept through forest land in EU countries such as Portugal and Spain over the past few months, killing scores of people and forcing thousands to evacuate.

In its continuing campaign against the West, al-Qaeda has vowed to "bleed the enemy to death" by resorting to inexpensive, low-scale attacks it refers to as a "strategy of a thousand cuts".
Posted by: trailing wife || 10/04/2012 05:16 || Comments || Link || E-Mail|| [6507 views] Top|| File under: al-Qaeda in Europe
The Grand Turk
Debka so salt: Continuous Turkish artillery barrage cuts out 10-km buffer strip inside Syria
Constrained from a substantial military incursion into Syria by US President Barack Obama's veto and Saudi and Qatari refusals to help pay for it,


The latter being more important than the former these days...

Turkey's government and military decided to make do with carving out a buffer strip 10 kilometers deep into Syria by continuous artillery barrages.

Thursday morning, Oct. 4 at 0300 GMT, Ankara ordered the Turkish army to keep up its cross-border shelling of Syria after the first bombardment Wednesday night in response to the deaths of five Turkish civilians and eight injured by Syrian mortar shells which exploded in their village.

debkafile's military sources report the artillery squads were told to aim primarily at Syrian military targets inside this strip, including bases, outposts and Syrian forces on the move.

Several Syrian bases and outposts have been hit so far and a large number of Syrian soldiers killed or wounded. Neither Ankara nor Damascus is offering information on casualties. They have imposed a heavy blackout on events so as to keep them under control and avoid the risk of a full-blown war.

It was the first time in the 18-month Syrian uprising that Turkey had staged military action against Syria.

The first Turkish barrage was fired as NATO foreign ministers met in emergency session in Brussels and the UN Security Council in New York condemned Syria.

US Secretary of State Hillary Clinton also harshly condemned the Syrian shelling but did not commit to any action against Syria except to state that Washington stands behind Ankara

According to our sources, Turkish Prime Minister Tayyip Erdogan's hands are tied. When he asked Washington in the last 48 hours whether the Syrian attack would serve as the pretext for imposing a no-fly zone over northern and central Syria with US Air Force participation, the Turkish prime minister encountered a flat refusal.


Turkey has an air force. It's NATO trained. F16s and other assorted aircraft. Turkey doesn't need our permission or even our acquiescence to impose a no-fly zone. They can just do it, use the Syrian attack as justification, and challenge the Syrians to do something about it. The Syrian air force certainly isn't going to challenge them.

He was told by administration officials that the president would not change his mind about withholding US military intervention in Syria - especially after US intelligence briefed him last week that, according their latest assessment, Syrian President Bashar Assad would not hold out more than another six months. That is, until February-March 2013 at latest.

At the same time, say debkafile's Washington sources, the White House did not rule out a limited Turkish border operation for forcing Syrian troops to go on the run and giving the Syrian rebels greater freedom of movement to cross back and forth for arms supplies and medical treatment.
Posted by: Water Modem || 10/04/2012 18:33 || Comments || Link || E-Mail|| [6513 views] Top|| File under:
Home Front: WoT
FBI Offers $50,000 Bounty for Suspect with Qaida Ties
[An Nahar] U.S. authorities offered a $50,000 reward on Wednesday for an American of Syrian descent with alleged al-Qaeda ties, who is accused of plotting to kill U.S. military personnel overseas.

Officials have been searching for Ahmad Abousamra, 31, since November 2009, when a federal warrant was issued for his arrest.


Interesting timing to announce the reward...

He has been indicted on nine charges, including providing material support to terrorists, conspiracy to kill in a foreign country and conspiring to provide material support to al-Qaeda.

"Conspiring to use force or violence to achieve a political or social goal violates our cherished ideal of peaceful dissent," said FBI Special Agent Richard DesLauriers.

"Our goal is to find and arrest Abousamra so he can be tried by a jury of his peers," DesLauriers said in a statement.


A jury made up of Al Qaeda jihadis? That must be what they call prosecutorial cleverness.

Abousamra, who was born in

La Belle France

, has dual citizenship in the United States and Syria.

The FBI said he is a former resident of Mansfield, Massachusetts, who left the United States in 2006, and may be living in Aleppo


...For centuries, Aleppo was Greater Syria's largest city and the Ottoman Empire's third, after Constantinople and Cairo. Although relatively close to Damascus in distance, Aleppans regard Damascenes as country cousins...


, Syria with his wife and extended family.

Posted by: Fred || 10/04/2012 00:00 || Comments || Link || E-Mail|| [6469 views] Top|| File under: al-Qaeda
India-Pakistan
Bomb defused in Peshawar suburbs
[Dawn] Police foiled a sabotage bid by defusing a five-kilogram bomb at Sheikhan area on the outskirts of Beautiful Downtown Peshawar


...capital of Khyber Pakhtunkhwa (formerly known as the North-West Frontier Province), administrative and economic hub for the Federally Administered Tribal Areas of Pakistan. Peshawar is situated near the eastern end of the Khyber Pass, convenient to the Pak-Afghan border. Peshawar has evolved into one of Pakistan's most ethnically and linguistically diverse cities, which means lots of gunfire.


on Tuesday.

According to AIG Shafqat Malik, the head of Bomb Disposal Unit, the bomb was planted near the body of a youth to trap police. He said that it was planted to kill the

coppers

if they tried to shift the body but

beturbanned goons

failed to do so as the bomb was defused very carefully.

Mr Malik said that the bomb was planted near a flour mill in Sheikhan area. Another official said that about five bombs had been defused in the same area during the past about two weeks. An official of the Bomb Disposal Unit was killed on Sept 28 when he was defusing a bomb in the area.

He said that in the past

beturbanned goons

had used bodies for trapping police and detonated the bombs whenever

coppers

arrived on the spot. He said the body was yet to be identified.

Posted by: Fred || 10/04/2012 00:00 || Comments || Link || E-Mail|| [6470 views] Top|| File under: TTP
Southeast Asia
Village leader gunned down in southern Thailand
A village leader was shot dead and his assistant was injured in an terrorist insurgent attack as they drove from a meeting in Pattani province yesterday. Koya Kamae, 52, died at the scene while his assistant Sama-ae Karao, 52, was wounded. The attack took place as the men were returning from their monthly meeting at the Yarang district office.

Unidentified terrorists attackers in another pickup followed them and drew alongside the chief's vehicle and a gunman shot at them with an AK-47 assault rifle.

In a separate report, the Air Force will deploy more aircraft on aerial surveillance missions in the deep South by the end of this year, air force chief Air Chief Marshal Prachin Chantong said yesterday. He said the Diamond DA42 aircraft would be used in aerial surveillance missions to support ground security operations in the southern provinces. The aircraft, equipped with thermal video and digital cameras, will be ready for duty by December, he said.

On Tuesday, nine alleged terrorists insurgents surrendered to the authorities in Yala province, saying they wished to give up their fight and were ready to face legal procedures.

Of those terrorists who turned themselves in, four terrorists were suspects who may have been involved in previous attacks, though insufficient evidence is available to request arrest warrants from the court. Three terrorists were defendants whose cases are pending in the courts for security-related offences. All terrorists have been temporarily released with verification documents issued by the authorities in Yala.

The remaining two terrorists are defendants in a security-related case. They were acquitted by the court but said they still lived in fear and that they decided to meet with the authorities after learning about the policy to bring peace to the region.

Village chief slain in Narathiwat

A village chief was gunned down inside his food and tea shop in Narathiwat province on Wednesday morning.

Police at Rueso district police station received a report of the attack about 7 a.m. A joint police and military force found the dead body of Anand Ahamae, 46, leader of Ban Tapoh in Rueso district. He had been shot six times, hit both in his body and face.

The victim's wife, Siteeteemoh, 43, told police her husband was selling food at their shop when two terrorists men arrived on a motorcycle pretending to be customers. One of them took out a 9 mm hand gun. Anand noticed this and ran into his bedroom to get his shotgun.

The terrorist gunman followed and fired at him six times at close range. Anand died on the spot. The terrorists attackers stole his shotgun and then fled. The attack took place in front of a large number of villagers who were out to buy food.

Police blamed separatist terrorists militants.
Posted by: ryuge || 10/04/2012 00:00 || Comments || Link || E-Mail|| [6475 views] Top|| File under:
Syria-Lebanon-Iran
Police in Iran clash with currency protesters
Just a few paragraphs as Fred has another post below with much the same. This is Al-Jazeera so here you get the Arab viewpoint.

Iranian riot police have clashed with protesters in the capital Tehran over the collapse of the rial, the country's currency, which has lost a third of its value against the dollar in a week. Police on Wednesday reportedly fired tear gas to disperse demonstrators, including currency exchange dealers.

It was the first sign of public unrest over the plunging currency.

The fall of the rial, which has now lost more than 80 per cent of its value compared with a year ago, with 17 per cent of its value shed on Monday alone, has been largely blamed on Western sanctions imposed over the country's nuclear programme.


80 percent in the last year, up to 60 percent in the last two weeks. When a currency goes south it does so in a hurry.

The rial slipped another four per cent on Tuesday to close at 36,100 to the dollar, according to exchange tracking websites.

Hundreds of police in anti-riot gear stormed the capital's currency exchange district of Ferdowsi, arresting illegal money changers and ordering licenced bureaus and other shops closed, witnesses said. Several arrests were seen, carried out by uniformed police or plain-clothes security officers.

A protest in Tehran's historic Grand Bazaar - a complex of shops vital to the city - also took place but was quickly put down by police.

"We closed because we don't know what is going to happen" in terms of the currency market, one shopkeeper said.

Khalil Helal, a police commander, was quoted by the Mehr news agency as saying that police were going to take action against shopkeepers who closed their businesses, for "disturbing" the situation.

The head of the national police, Esmail Ahmadi Moghadam, was quoted by the Fars news agency as saying a special unit comprised of police chiefs and government economic officials had been created "to combat those perturbing the
currency market." He added that many people were keeping stashes of foreign currency and gold at home, "which is having a negative effect on the economy".

The protests came after Mahmoud Ahemedinjad, Iran's president, aid the currency plunge was part of an economic "war" waged by the West on the Islamic republic and "a psychological war on the exchange market."

Iran, he said, had sufficient foreign currency reserves. Those reserves were estimated at around $100bn at the end of last year, thanks to surging oil exports.
Posted by: Steve White || 10/04/2012 00:00 || Comments || Link || E-Mail|| [6472 views] Top|| File under:
Iran Riots: 150 Merchants, Protesters Arrested
The official Iranian government line, translated via Israel.

[Ynet] Website affiliated with security forces says economic protests linked to opposition leader's return to Iran. Clinton: Regime responsible for economic woes

No less than 150 merchants and protesters were locked away
You have the right to remain silent...
during Wednesday's riots in Tehran, a website that is affiliated with Iran's security forces reported.

According to the website, the protesters were linked to the reformist "Green" movement, which organized the street protests in the aftermath of the disputed 2009 presidential elections in the Islamic Theocratic Republic.

The website said Wednesday's demonstrations were linked to the recent return to the country of Mahdi Hashemi, the son of influential ex-president Akbar Hashemi Rafsanjani
... the fourth President of Iran. He was a member of the Assembly of Experts until he was eased out in 2011 He continues, for the moment, as Chairman of the Expediency Discernment Council. In 2005 he ran for a third term as president, ultimately losing to rival Mahmoud Ahmadinejad, who was in Khamenei's graces back then. In 1980 Rafsanjani survived an assassination attempt, during which he

was maimed

. He has been described as a centrist and a pragmatic conservative without all that much reason. He is currently being eased out of any position of actual influence or power and may be dead by the end of 2012...
Hashemi sought refuge in

Britannia

after Iranian authorities accused him of fomenting unrest in the aftermath of Iran's disputed 2009 vote.

"Just a few days after the leader of the rioters (protesters) returned to the country, a group of hooligans attacked banks while employing the same method of the 2009 rioters," the website said.

"During the

festivities

, which were contained by the security forces, shops in Tehran's ancient bazaar were damaged," it reported.

During Wednesday's

festivities

near Tehran's main bazaar, police fired tear gas to disperse demonstrators and merchants angered by the plunge in the value of the Iranian rial. The protesters yelled out slogans against President
Mahmoud Short Round Ahmadinejad, saying his economic policies had fuelled the economic crisis.

Protesters further criticized the Iranian government for aiding the Syrian regime at the expense of dealing with the economic situation in Iran.

Secretary of State
Hillary Rodham Clinton
... sometimes described as The Heroine of Tuzla and at other times as Mrs. Bill, never as Another Edmund Randolph ...
said Iranian leaders are to blame for the sinking Iranian economy and rising economic protests.

Clinton said Tehran is responsible for the country's economic problems and Iran's currency hitting a record low against the US dollar.

Speaking Wednesday beside Kazakhstan's foreign minister, Clinton acknowledged that international sanctions have contributed to Iran's economic woes. But she said the sanctions could be removed quickly if Iran's government complies with its nuclear obligations.

Clinton said the goal of US policy is to persuade the Iranian regime to negotiate seriously over its uranium enrichment activity.

The US and many other countries suspect an Iranian weapons program. Iran insists its program is peaceful.
Posted by: trailing wife || 10/04/2012 00:00 || Comments || Link || E-Mail|| [6470 views] Top|| File under: Govt of Iran
147 Dead across Syria as Bombs Tear into Heart of Aleppo
[An Nahar] Car bombs tore Wednesday through Syria's second city Aleppo


...For centuries, Aleppo was Greater Syria's largest city and the Ottoman Empire's third, after Constantinople and Cairo. Although relatively close to Damascus in distance, Aleppans regard Damascenes as country cousins...


, leaving dozens dead, as violence across the country killed 147 people, monitors said.

Two blasts went off in quick succession near a military officers' club around Aleppo's Saadallah al-Jabiri Square, ripping off a hotel's facade and flattening a two-story cafe, an Agence

La Belle France

Presse correspondent reported.

A third went kaboom! soon after at an entrance to the Old City in Bab Jnein, the Syrian Observatory for Human Rights and a military official said.

A man whose family owns a coffee shop overlooking the square described the sound of the blasts as "terrifying".

"I ran to my parents' room and found their faces covered in blood," said the man, identifying himself only as Omar. "Most of the people rescued from under the rubble of the hotel were soldiers."

The Observatory said at least 48 people were killed and almost 100

maimed

, adding "most of them were regime troops". An official said 37 people died.

"We heard two enormous

kaboom

s, as though the gates of hell were opening," Hassan, an employee of a nearby hotel, told AFP.

"I saw thick smoke, and I helped a woman on the pavement whose arms and legs were completely dislocated," said Hassan.

The owner of a shop a block away from the club said: "I pulled out from the rubble a child less than 10 years old who has lost a leg."

After destroying two tanks overnight, rebels attacked a political intelligence branch in Aleppo as well as a market where a large number of troops were posted, said the Observatory.

"The rebels are now attacking regime troops in the heart of the city," its director Abdel Rahman told AFP.

"This is part of the decisive battle, and the regime can no longer claim to control the city," he added.

Aleppo, with a population of 1.7 million people, has been one of the focal points of the conflict since mid-July, when the army promised the "mother of all battles" to clear the city of rebels.

Since Thursday, the fighting has become more intense, spreading at the weekend into the centuries-old, UNESCO-listed souk in the historic heart of Aleppo and sparking a fire that damaged hundreds of shops.

Bombings have increasingly become part of the unrest ravaging Syria, which began in March 2011 as peaceful protests for reform but has since escalated into an armed insurgency, with more than 31,000 people killed, according to activists.

On July 18, rebels carried out a massive bombing on a complex in Damascus


...Home to a staggering array of terrorist organizations...


, killing four security chiefs, including President Assad's brother-in-law and the defense minister.

Troops have since pushed the rebels to the outskirts of the capital, but they have lost control of several border crossings and are battling to retake Aleppo.

In the northwestern province of Idlib, rebels killed at least 15 troops when they attacked and destroyed three army posts in the village of Bdama, near Jisr al-Shughour, said Abdel Rahman.

Army shelling and helicopter gunfire killed at least 16 people including three children in Sahn, a village in the central province of Hama where rebels have a strong presence, he added.

U.N.-Arab League


...an organization of Arabic-speaking states with 22 member countries and four observers. The League tries to achieve Arab consensus on issues, which usually leaves them doing nothing but a bit of grimacing and mustache cursing...


peace envoy Lakhdar Brahimi is due back in the region this week to try to revive talks aimed at ending the bloodshed, although the U.N. says it is still unclear if he will be able to enter Syria.

Posted by: Fred || 10/04/2012 00:00 || Comments || Link || E-Mail|| [6468 views] Top|| File under: Govt of Syria
Army Assault on Damascus Province Towns
[An Nahar]
The Syrian army carried out a major offensive on Qudsaya, west of Damascus
...The City of Jasmin is the oldest continuously-inhabited city in the world. It has not always been inhabited by the same set of fascisti...
, and a neighboring locality on Wednesday and was deploying troops heavily there, a monitoring group and AFP journalists said.

"The army is carrying out a major military operation on the outskirts of Qudsaya and Hameh, shelling the area," said Syrian Observatory for Human Rights director Rami Abdel Rahman, with a large number of arrests taking place.

A Damascus-based activist who identified herself only as Alexia corroborated that, saying "the army is shelling intensely the area of Qudsaya and Hameh."

"The army has attacked the area before, but not as intensely as this time," she told AFP by Internet.

She added that the army had blocked off entrances and exits.

"People are trapped in there," she said. "Many families were prevented from leaving."

Qudsaya and Hameh are home to strong anti-regime sentiment and a large number of rebel Free Syrian Army fighters, and has seen frequent

festivities

between the army and rebels in recent months.

"There are rebels in most of Damascus province," said Abdel Rahman.

In the neighboring Dumar suburb, AFP journalists and residents saw at least three tanks and seven military trucks on the road, as well as a large number of soldiers.

Commuters making their way to the capital, including families with children on their way to school, were told to turn back.

At least four access points from Dumar to Damascus were blocked, the journalists added.

The offensive was launched a day after the official Al-Baath daily said "the end of security operations throughout Damascus province" was approaching.

The army has waged an intense campaign in recent weeks to try to stamp out rebellion in Damascus province, especially after armed conflict broke out in the capital in mid-summer.

Posted by: Fred || 10/04/2012 00:00 || Comments || Link || E-Mail|| [6488 views] Top|| File under: Govt of Syria
3 Hizbullies Titzup in Blast at 'Old Ammo Depot' in Bekaa's Nabi Sheet
[An Nahar]
Three Hizbullah fighters were killed and several other people

maimed

on Wednesday in a blast at a depot for old ammunition in the Bekaa town of Nabi Sheet, the party's media relations department said in a statement.

"The blast happened at a storehouse for old shells and ammunition and the remnants of the Israeli attacks on the area," said the statement.


Once it's blown up everything is old shells and remnants, however shiny new it was before.

"This tragic

kaboom

left three of our jihadist brothers martyred and several other people

maimed

," Hizbullah added, noting that "efforts are underway to address the incident's consequences in collaboration with the relevant authorities."

Earlier on Wednesday, a Lebanese security official told Agence

La Belle France

Presse that at least nine people were killed and seven injured in the blasts, but Radio Voice of

Leb

(93.3) said the

corpse count

was revised to three after some missing persons who were counted as dead turned out to be alive.

Among the

maimed

were four Syrian workers, the official told AFP.

Residents said the blasts hit an arms stockpile in a building under construction in an uninhabited area between the villages of Nabi Sheet and Khodr.

Dozens of ambulances arrived at the scene as members of Hizbullah surrounded the area, the residents told AFP.

Citing "several

kaboom

s," the security official, speaking on condition of anonymity
... for fear of being murdered...
, did not confirm the origin of the blasts.

MTV reported that Hizbullah members were cordoning off the site of the blast and preventing security forces from entering the area.

Radio Voice of

Leb

(100.5) said a four-story building collapsed due to the

kaboom

, quoting witnesses as saying that a number of bodies were still beneath the debris.

State-run National News Agency said three

kaboom

s were heard in the mountainous region between Nabi Sheet and al-Khraiba.

The agency said that the house of Mohammed Ali al-Moussawi collapsed from the force of the blast.

Posted by: Fred || 10/04/2012 00:00 || Comments || Link || E-Mail|| [6469 views] Top|| File under: Hezbollah
FSA Promises Hizbullah 'Severe Retaliation' over 'Interference in Syrian Affairs'
[An Nahar] The rebel Free Syrian Army on Wednesday warned Hizbullah of a "severe and earthshaking retaliation," after the Syrian opposition said Tuesday that a Hizbullah commander and several fighters were killed inside Syria.

"We promise the Hizbullah members who are deployed in Syria that they will face a severe and earthshaking retaliation over their interference in the Syrian affairs and aiding the regime of
Hereditary President-for-Life Bashir Pencilneck al-Assad


The Scourge of Hama...


to kill the Syrian people," the Joint Command of the Free Syrian Army in Syria said in a statement.

In the statement, the FSA also promised Hizbullah chief His Eminence Sayyed Hassan Nasrallah


The satrap of the Medes and the Persians in Leb...


"surprises that will deprive him of sleep."

"We announce to the great Syrian people the news of the death of the criminal Mohammed Hussein al-Hajj Nassif 'Shamas', aka Abou Abbas, the organizational leader of the operations of the terrorist Hizbullah militia in the Syrian interior," added the statement.

"The criminal Abou Abbas was killed in the city of Qusayr in the countryside of the city of Homs, while several companions were

maimed

after they were lured into an ambush," the statement went on to say.

The rebels vowed that they "will not have mercy on anyone who directly or indirectly contributes to the killing or oppression of our revolutionary, steadfast people, whether they belong to Assad's gangs and Shabiha or to Iran's militias -- the Revolutionary Guard, Hizbullah, the Mahdi Army and others."

"We call on our Lebanese brothers -- who belong to a certain religious community and who have strayed and believed the lies of the devil, Khamenei's agent in

Leb

-- to return to the path of right before it's too late and not to let your siblings become the fuel of a war you are not part of," the FSA added.

"Do not deprive yourselves of the lung you are breathing through and of your only land route in the region," the FSA went on to say, addressing Hizbullah's supporters.

A Hizbullah commander and several fighters have been killed inside Syria, a Lebanese security official told the

News Agency that Dare Not be Named

on Tuesday.

Hizbullah has stood by Syrian President Bashir al-Assad since the uprising began 18 months ago, even after the group supported revolts in Egypt, Tunisia, Libya and Bahrain. The group says it is backing the Syrian regime because of its support for the anti-Israel resistance movements in

Leb

and Paleostine and because it is willing to implement political reforms.

Assad's fall would be a dire scenario for Hizbullah. Any new regime led by Syria's majority Sunni

Mohammedan

s would likely be far less friendly -- or even outright hostile -- to Shiite

Mohammedan

Hizbullah. Iran remains the group's most important patron, but Syria is a crucial supply route. Without it, Hizbullah will struggle to get money and weapons as easily.

The Syrian uprising has left Assad deeply isolated -- making his remaining allies such as Iran and Russia all the more important. At last week's gathering of world leaders at the United Nations


...a lucrative dumping ground for the relatives of dictators and party hacks...


, dozens of nations excoriated the Assad regime for its role in a conflict that activists estimate has killed at least 30,000 Syrians.

It was not immediately clear how the alleged Hizbullah

faceless myrmidons

were killed or whether they had been fighting alongside the Syrian army. But Hizbullah's newspaper al-Intiqad said Hizbullah commander Ali Hussein Nassif, who is also known as Abu Abbas, was killed "while performing his jihadi duties." It did not say when or where he was killed.

A Lebanese security official told AP Nassif was killed in Syria and his body was returned to

Leb

through the Masnaa border crossing on Sunday. Speaking on condition of anonymity because he is not authorized to speak to the media, the official said the bodies of several other Hizbullah fighters have been brought back to

Leb

in recent days.

Hizbullah

front man

Ibrahim al-Moussawi on Tuesday confirmed the deaths of the Hizbullah members but said he had no further information on where or how Nassif was killed. He declined further comment.

The Syrian opposition has long accused the group of helping the Syrian leadership crack down on the uprising -- a claim the group has repeatedly denied.

Nassif's funeral, which was held in the eastern town of Budai, near Baalbek, was attended by top Hizbullah officials including the head of the Sharia council and the political bureau, an indication of Nassif's high prestige, according to AP.

On Tuesday, Hizbullah's al-Manar TV showed the funerals of at least two other Hizbullah members it said were killed while performing their "jihadi duty." Both funerals were attended by Hizbullah officials and commanders.

The coffins of the dead were draped with Hizbullah's yellow flags and carried by

faceless myrmidons

in black uniforms and red berets. Hundreds of people marched in the funeral.

Samer al-Homsi, an activist in Syria's central Homs province, which borders

Leb

, said Nassif was killed Saturday when a

roadside kaboom

went off as the car he was in passed just outside the town of Qusayr. He said Nassif and several other people were killed in the blast.

"His job was to coordinate with Syrian security agencies," al-Homsi told AP via Skype.

He added that the rebels detonated the bomb "without knowing" that the target was a Hizbullah official. "We knew he was a Hizbullah official after it was announced by the group in

Leb

," he said. Al-Homsi's account could not be independently verified.

Posted by: Fred || 10/04/2012 00:00 || Comments || Link || E-Mail|| [6486 views] Top|| File under: Hezbollah
Violence and Protest in Iran as Currency Drops in Value
[New York Times] The first outbreak of public anger over Iran's collapsing currency and other economic maladies jolted the heart of the capital on Wednesday, with riot police violently clamping down on black-market money changers, hundreds of citizens marching to demand relief and merchants in the sprawling bazaar closing their shops in protest.

The official news media in Iran said an unspecified number of people had been cooled for a few years
Maw! They're comin' to get me, Maw!
, including two Europeans, in the unrest, which was documented in news photographs, at least two verifiable videos uploaded on YouTube and witness accounts. Economists and political analysts in Iran and abroad said the anger reflected both the accumulated impact of harsh Western economic sanctions over Iran's disputed nuclear program as well as the government's inability to manage an economic crisis that has become increasingly acute.

It came a day after Iran's president, Mahmoud Short Round Ahmadinejad, told a televised news conference that the plunge in the value of the currency, the rial -- it has fallen by 40 percent against the dollar this past week -- was orchestrated by ruthless currency speculators, the United States and other unspecified internal enemies of Iran. He pleaded with fellow citizens to stop selling their rials for dollars, a currency he once characterized as "a worthless piece of paper," and warned that speculators face arrest and punishment.
Posted by: Fred || 10/04/2012 00:00 || Comments || Link || E-Mail|| [6571 views] Top|| File under: Govt of Iran
Iran pumps large Bassij militia forces into Tehran as riots flare
Debka's take on the story.
The Iranian government Wednesday, Oct. 3, invoked the emergency measures drawn up for the 2009 protests to deploy large-scale Bassij militia forces in the capital and put down the first angry protests against mounting economic hardship and the plummeting rial.

DEBKAfile's Iranian sources report two waves of riots swept through Tehran's trading centers Wednesday: the stores trading gold coins and foreign currency on Fereowsi, Estanbol and Manoucheri Streets, and the celebrated gold jewelry market in the Tehran Bazaar.

Money changers and gold traders attacked police forces and torched their vehicles, playing cat and mouse with the officers after they arrested some of the money changers and accused them of black market dealings.

This was part of the regime's effort to curtail the steep plunge of the Iranian currency against the dollar. Wednesday, a dollar went for 40,000 rials compared with 37,500 rials Tuesday and 24,000 only a week ago.

Fearing that the troubles Wednesday presaged a general strike shutting down the bazaar for an indefinite period, the authorities decided to draw the line before the unrest spread to the rest of the capital and other cities.

Two teams are now at work to deal with the crisis before it gets out of hand: One is meeting at the office of supreme leader Ayatollah Ali Khamenei; the second, including Interior Minister Mostafa Mohamnmad-Najjar and Revolutionary commander of the Tehran district, is working on ways to rein in the crisis in the presidential bureau of Mahmoud Ahmadinejad.

Both have received intelligence briefings, according to which there was a real risk of the Tehran merchants' revolt igniting a popular uprising in Tehran that may well encompass the entire country.

The brutal Bassij militia were accordingly sent into Tehran. They were told to spread out early Thursday and force the merchants to open their shops. They were directed to act firmly but cautiously and avoid loss of life. Iran's rulers are fully aware the any blood spilt at this stage would quickly inflame the masses.
Posted by: Glinesh Craling7938 || 10/04/2012 00:00 || Comments || Link || E-Mail|| [6495 views] Top|| File under:
Who's in the News
25
[untagged]
3
Govt of Pakistan
3
Govt of Syria
2
Govt of Iran
2
al-Qaeda
2
Hamas
2
Hezbollah
1
al-Qaeda in Europe
1
al-Qaeda in Arabia
1
Taliban
1
TTP
1
Arab Spring
1
al-Qaeda in North Africa
Bookmark
E-Mail Me
The Classics
The O Club
Rantburg Store
The Bloids
The Never-ending Story
Thugburg
Gulf War I
The Way We Were
Bio
Merry-Go-Blog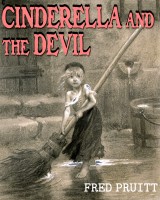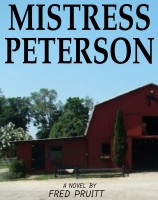 On Sale now!


A multi-volume chronology and reference guide set detailing three years of the Mexican Drug War between 2010 and 2012.

Rantburg.com and borderlandbeat.com correspondent and author Chris Covert presents his first non-fiction work detailing the drug and gang related violence in Mexico.

Chris gives us Mexican press dispatches of drug and gang war violence over three years, presented in a multi volume set intended to chronicle the death, violence and mayhem which has dominated Mexico for six years.
Click here for more information


Meet the Mods
In no particular order...


Steve White
Seafarious
Pappy
lotp
Scooter McGruder
john frum
tu3031
badanov
sherry
ryuge
GolfBravoUSMC
Bright Pebbles
trailing wife
Gloria
Fred
Besoeker
Glenmore
Frank G
3dc
Skidmark
Alaska Paul



Better than the average link...



Rantburg was assembled from recycled algorithms in the United States of America. No trees were destroyed in the production of this weblog. We did hurt some, though. Sorry.
44.200.175.255

Help keep the Burg running! Paypal: