Afghanistan to Receive 20 Warplanes When US Troops Leave
Afghanistan's air force will receive 20 warplanes from the US government after 2014 in an effort to strengthen the capabilities of the country's air defense,

Rooters

reported.


Twenty? We have that many Brewster Buffaloes in museums?

Maybe someone had promised to help Embraer sell some Super Tucanos?
The US Air Force will procure 20 light warplanes for the Afghan National Army and called on international plane makers to submit their offers for the tender within the month.

Afghanistan's army welcomed the decision saying that properly equipping the security forces is crucial in fighting against terrorism.

Afghanistan commander-in-chief General Zahir Azimi said that to defend the

illusory sovereignty

of Afghanistan, a strong and fully trained air force was necessary and the international community was supporting Afghanistan in this regard.

"We lack the air force needed to defend the national

illusory sovereignty

of Afghanistan," he said Saturday.

"We have reached an agreement with the international community to provide us with different types of warplanes after 2016."

Military analyst Noorul Haq Olomi said that these warplanes will be effective in clearing

forces of Evil

hideouts and warned that they should only be used for internal security control, given the regional players with nuclear capabilities.

"A country can defend its national

illusory sovereignty

when it has the ability to control its ground and air force. Giving 20 warplanes to Afghan National Army after 2014 should be used for internal control only, considering the regional nuclear powers," Olomi said.

The US recently cancelled the purchase of the warplanes for the Afghan National Army from a Brazilian-led joint venture company.
Posted by: trailing wife || 05/06/2012 00:00 || Comments || Link || E-Mail|| [6477 views] Top|| File under:
Taliban Leader, 6 Other Insurgents Killed In Airstrike
A Taliban leader and six others were killed in a NATO


...the North Atlantic Treaty Organization. It's headquartered in Belgium. That sez it all....


Arclight airstrike on Friday in Maidan Wardak province, the provincial governor's media office said Saturday.

The incident happened in Sayed Abad district of Madan Wardak province as

faceless myrmidons

who attempted to attack a NATO convoy were fired upon from air, according to the statement.

Taliban leader Belal Mache and six other men were killed in the Arclight airstrike. There were no civilians or

Afghan cops

casualties, it said.

Sayed Abad district has seen an active insurgency, with the main

cut-thoat

activity targeting Afghan security troops.

It comes as five Taliban

faceless myrmidons

were captured in Afghan police operation in eastern Nangarhar


The unfortunate Afghan province located adjacent to Mohmand, Kurram, and Khyber Agencies. The capital is Jalalabad. The province was the fief of Younus Khalis after the Soviets departed and one of his sons is the current provincial Taliban commander. Nangarhar is Haqqani country..


province on Friday, local officials said.

The arrest by Afghan police in the Khoghyani district of Nangarhar happened when they stopped a suspected

cut-thoat

's vehicle and those inside started to fight with troops, provincials

front man

Ahmad Zia Abdulzai told TOLOnews.

All those involved in the incident were captured by Afghan police, while one of the

cut-thoat

's was

maimed

during the clash, he said.

There were no Afghan police and civilians casualties, he added.

The

coppers

also seized some weapons as a result, Ahadzai said.
Posted by: trailing wife || 05/06/2012 00:00 || Comments || Link || E-Mail|| [6471 views] Top|| File under: Taliban
British soldiers killed in mortar attack in Afghanistan
Two British soldiers have been killed in a mortar attack on an army base in Afghanistan, the Ministry of Defence said. The two men were members of the Royal Logistics Corps and were attached to the 1st Battalion The Royal Welsh Battlegroup. Their families have been informed.

The soldiers were in forward operating base Ouellette, in the northern part of Nahr-e Saraj district, in Helmand province, when it came under "indirect" mortar fire from Taliban fighters on Friday.

A spokesman for Task Force Helmand, Major Ian Lawrence, said: "Sadly, I must report that today two soldiers from the Royal Logistic Corps, attached to 1st Battalion The Royal Welsh Battlegroup, were killed in an indirect fire attack on their base. "The thoughts and condolences of everyone serving in the Combined Force are with their families and friends."

A total of 412 members of UK forces have died since operations in Afghanistan began in October 2001.
Posted by: Steve White || 05/06/2012 00:00 || Comments || Link || E-Mail|| [6466 views] Top|| File under:
5 policemen killed in Afghan bomb blast
KABUL: Five border policemen were killed when a roadside bomb ripped through their patrolling vehicle in eastern Afghanistan, an official said on Saturday. The bomb struck their pick-up truck in the Dur Baba District of Nangarhar province, near the Pakistan border, late on Friday, the provincial governor's spokesman told AFP.

"Yesterday evening, a border police vehicle was hit by a roadside bomb, that unfortunately left all five border policemen dead," said spokesman Ahmad Zia Abdulzai.
Posted by: Steve White || 05/06/2012 00:00 || Comments || Link || E-Mail|| [6467 views] Top|| File under:
Africa Horn
Sudan says S. Sudan troops inside its territory
KHARTOUM: Sudan's army accused South Sudan yesterday of having troops on its territory, a sign tensions between the former civil war foes were unlikely to cool despite an international ultimatum to end fighting.

Sudanese Army spokesman Al-Sawarmi Khalid said the military would abide by a UN-backed African Union call to halt hostilities, in an effort to end weeks of border fighting that has threatened to escalate into a full-blown war. But Khalid said the army had a right to defend its territory from foreign troops.

"We have committed to (the decision). And no shot has been fired from our side and no attacks or raids have been launched ... towards South Sudan," Khalid told Reuters.

"But we have to point out that we are still affected by the presence of the South Sudanese army inside our territories in some areas," he said, naming Kafen Debbi and Samaha in south and east Darfur.

South Sudan's army, the SPLA, laughed off denied the allegation.

"(Kafen Debbi) was used by ... militia to attack us. And these are inside western Bahr Al-Ghazal, which is part of our territory," SPLA spokesman Philip Aguer said.

"We affirm completely we have no airplanes nor bombardments that have attacked inside South Sudan's territories, even before a month ago. These are just accusations," Khalid said.

Sudan's foreign ministry said in a statement it had informed the African Union and the Security Council of its commitment to halt hostilities with South Sudan. But if they failed to persuade South Sudanese forces withdraw from Sudanese territory, Sudan's "armed forces will find themselves forced to use self-defense to expel the aggressor forces," the statement said.

Aguer said yesterday militiamen allied to the Sudanese Army had defected after they were ordered to attack an oilfield in the Upper Nile state.

"They changed their mind and joined the SPLA," Aguer said from the southern capital Juba. "They were part of SAF (Sudanese armed forces) and joined us with 250 of their men, 10 vehicles, seven of which were mounted with heavy machineguns."

Khalid denied the allegation.

Sudan lost three-quarters of the oil after Juba's secession under a 2005 deal that ended two decades of civil war between the north and south. Heglig, an oilfield that the South seized last month before withdrawing under international pressure, provides Sudan with about half of its 115,000 bpd output.


Which is why the SPLA seized it, to twist the Sudanese arms good and hard.
Posted by: Steve White || 05/06/2012 00:00 || Comments || Link || E-Mail|| [6481 views] Top|| File under:
Africa Subsaharan
Al Q on rampage destroying grave of Muslim saint in Mali
Members of Al-Qaeda in the Islamic Maghreb have desecrated a Muslim saint's tomb in the fabled city of Timbuktu, an official said on Saturday.

"Members of AQIM, supported by (the armed Islamist group) Ansar Dine, have destroyed the tomb of Saint Sidi (Mahmoud Ben) Amar. They set fire to the tomb," the official told AFP on condition of anonymity, adding that they had pledged to destroy others too.

Timbuktu, a UNESCO World Heritage site and cradle of Islamic learning, has been under the control of AQIM and Ansar Dine


[Army of the Faith or Defenders of the Faith]


since the groups took advantage of a March 22 coup to take control of northern Mali.

"They promised to destroy other tombs, Timbuktu is in shock


they shouldn't be the Wahabis have been destroying historical buildings for years in Arabia


Now they want to take and control other tombs and manuscripts," the official said.
Posted by: lord garth || 05/06/2012 00:00 || Comments || Link || E-Mail|| [6469 views] Top|| File under:
Arabia
Man wanted in USS Cole bombing killed in Yemen: tribal chief
Yemeni Al-Qaeda leader Fahd al-Quso who was wanted in connection with the 2000 bombing of the USS Cole has been killed in an air raid in eastern Yemen on Sunday, a tribal chief told AFP.

"Fahd al-Quso, who was wanted by the United States for the attack against the USS Cole, was killed tonight (Sunday) in an American raid on the Rafadh region" in the Shabwa province, said tribal chief Abdel Magid bin Farid al-Awlaqi.

The October 2000 attack on the US Navy destroyer, the USS Cole, in Yemen's port of Aden killed 17 sailors and wounded 40 more.

Quso was killed when two missiles slammed near his home in Rafadh, east of Ataq, the provincial capital of Shabwa province, the tribal chief said, adding that two of the suspect's body guards were also killed in the raid.


And the cousins will have to provide house space to the surviving residents...

Al-Qaeda claimed responsibility for the attack on the USS Cole which was carried out when militants riding an explosives-laden skiff blew a 30-foot by 30-foot (10-meter by 10 meter) hole in the USS Cole. The USS Cole was in the port of Aden for a routine fuel stop when it was attacked.

This article starring:
Fahd al-Quso
Posted by: tipper || 05/06/2012 15:57 || Comments || Link || E-Mail|| [6498 views] Top|| File under:
Four cops injured in Bahrain bomb blast
Four policemen sustained burns following a bomb blast in a village early on Saturday morning. The Chief of Public Security, Major-General Tariq Al Hassan, confirmed the explosion and said the attack targeted on-duty policemen in Bani Jamra.

"An officer, who was seriously wounded in the arm and the abdomen, was hospitalised and has been operated on... and three policemen suffered burns," he said.

Al Hassan said investigators rushed to the scene of the blast. The bomb, which exploded at 12.33am, was found to be a homemade devise with a remote detonator. The flames and shrapnel from the explosion covered a wide area. "The officers were dealing with saboteurs who were terrorising citizens .. and damaging public and private property," Al Hassan said.
Posted by: Steve White || 05/06/2012 00:00 || Comments || Link || E-Mail|| [6468 views] Top|| File under:
Caribbean-Latin America
8 bad guys die in Zacatecas

For a map, click here. For a map of Zacatecas state, click here

By Chris Covert
Rantburg.com

A total of eight armed suspects died in an armed encounter in Jerez municipality in Zacatecas state early Saturday morning, according to Mexican news sources.

The pursuit and gunfire began at around 0130 hrs, according to a news item posted on the website of the El Sol de Mexico news daily, in Fovissste and Niños Heroes colonies with stray rounds hitting in Francisco García Salinas colony.

Additionally, individuals aboard an SUV fired weapons, and a grenade was detonated which resulted in a burned vehicle. NTR Zacatecas news daily in a report posted on its website said the vehicle was a Nissan Tiida. A separate report posted by Zacatecas en Linea news daily said that two of the dead were immolated when the vehicle was struck by a grenade.

In the aftermath, undisclosed numbers of weapons and one grenade were found at the scene by Mexican Army road patrols dispatched to the area. Spent shell casings numbering into the hundreds were reportedly found in the area where the gunfight ended.

The Zacatecas en Linea report also said that the confrontation was probably between Los Zetas and Gulf cartel shooters.

According to a news item posted on its website on El Sol de Zacatecas news daily, an earlier attack in Jerez took place on the afternoon of April 30th when a group of armed suspects fired their weapons in a residence in Las Huertas colony near Zona Centro of the municipality.

In that incident, the homeowner returned fire. No reports were received about injuries from the gunfire, and the homeowner reportedly fled the city with his family, abandoning the two story building.

A separate report from the website of Zacatecas en Linea said that an earlier exchange of gunfire took place nearby where the residence was attacked. Reports were of gunfire that had spread to other parts of the colony. That report also said that rival criminal gangs had exchanged gunfire in the area.

Gunfire was also heard in Jerez last April 28th in Alameda colony, which is east of Federal Highway 23.

Jerez, whose official name is Jerez de Garcia Salina, sits astride Mexico Federal Highway 23, roughly 40 kilometers south of Fresnillo and 25 kilometers southwest of Zacatecas, the capital of Zacatecas state.

Chris Covert writes Mexican Drug War and national political news for Rantburg.com
Posted by: badanov || 05/06/2012 00:00 || Comments || Link || E-Mail|| [6470 views] Top|| File under:
India-Pakistan
US Drone Kills 10 in Pakistan
Ten suspected

gun-hung tough guys

were killed in a US drone strike in a house close to the Afghan border on Saturday, Pak officials told media.

The incident happened in the Dra Nishtar area of North
Wazoo early today, when the US drone fired several missiles at a house, Pak intelligence said.

This was the second US drone strike since parliament in March approved new guidelines on relations with the United States, which included a call for an end to drone attacks on Pak territory.


That's nice. Someone will look into it soon.

"Marvin!"
"Yes Mr. Panetta?"
"We need to look into these drone-zaps in Pak-land!"
"Yes sir. I have a brand-new intern available."
"That'll do. See to it. Make sure he takes his time."
"Yes Mr. Secretary."

The Pak officials did not give their names because they were not authorized to be named in the media.

North Waziristan is considered a haven for

bad turban

s. It is also believed to be a key command and control center for

gun-hung tough guys

fighting American troops in neighboring Afghanistan.

Pakistain raised the issue with Marc Grossman, the US special representative for Afghanistan and Pakistain, when he visited Islamabad last month amid efforts to mend fractured relations.

At least 93 people have reportedly been killed in such strikes in 2012, officials said.
Posted by: trailing wife || 05/06/2012 00:00 || Comments || Link || E-Mail|| [6465 views] Top|| File under:
Karachi Korpse Kount
KARACHI: Nine people, including a PPP activist's son, lost their lives in a recent spate of target killings and across the city on Saturday.

The armed assailants opened fire on a roadside chicken shop near Kati Pahari, killing 29-year-old shop owner Muzamil Khan on the spot and injuring his 23-year-old nephew Imran Khan. A passerby, identified as 30-year-old Ghayas Rasheed, was also injured.

"Both the injured were shifted to the Abbasi Shaheed Hospital, where they died during treatment," said Deputy Superintendent of Police (DSP) Tariq Malik. Rasheed, an employee of a printing press, was passing through the area when a bullet pierced his head.

Panic gripped the already restive area. Shopkeepers pulled down the shutters of their shops and public transport vehicles were taken off the road. "Muzamil was the eldest son of Miskeen Khan, the known area leader of PPP," said the DSP. He said the police were gathering evidence before reaching any conclusion.

Charged people took to streets when the deaths of another two injured were confirmed. The protesters burnt two motorcycles and another passerby, identified as Farman, was injured due to indiscriminate firing near Aligarh Colony. Police shifted him to the Abbasi Shaheed Hospital, where he succumbed to his injuries. The DSP said the victim was a resident of the same area.

Strong contingents of police and rangers took positions in different parts of the area. The PPP leaders condemned the killing and said the assassination of its workers was part of a "conspiracy against the city peace".

"Within less than a week, our three workers have been killed for no reason," said PPP leader Sohail Abidi. "At a time, when the PPP leadership, both in the province and national level, is making efforts for reviving peace, mainly in Karachi, the miscreants are targeting the PPP workers just to provoke the ruling party and exploit the vulnerable situation."

Separately, unidentified men shot dead Saleem, son of Ghulam Nabi, near Metro Cinema in Orangi Town No 1. Police said the victim was a resident of Manghopir area. The body was handed over to his family after an autopsy.

Meanwhile, a private airline's supervisor was shot dead near Bahria graveyard in Dalmia in Sharah-e-Faisal police precincts. Javed Akhtar, 58, was going home after work when the unidentified men open fire on him. Akhtar died on the spot. The body was shifted to the Jinnah Hospital. Police said victim was a resident of Liaquatabad.

Separately, an owner of a general store was shot dead in Railway Colony in the Jackson police precincts. Abdullah Khan (40), son of Ameer Khan, was sitting in his general store when unidentified men opened fire on him. He died on the spot. Jackson Police Station House Officer Zulfiqar Samo said old enmity was behind the murder. The police registered a case against unidentified men on the complaint of the victim's brother and started investigation.

Separately, police found a body of a man near Jama Cloth in the Aram Bagh police precincts. The identity of the victim is yet to be ascertained. Police said the deceased had a bullet mark on his abdomen and seemed a Baloch. The body was shifted to the Edhi Morgue for identification.

A teenage boy was shot dead outside his house on the Super Highway in the Sohrab Goth police precincts. Jawed Khan, 19, was a resident of the Maymar Complex. DSP Iftikhar Lodhi said the victim was a mechanic and hailed from Peshawar. In Lines Area, armed clash between two parties left four people injured. A party office was also set on fire. The police claimed to have controlled the situation.
Posted by: Steve White || 05/06/2012 00:00 || Comments || Link || E-Mail|| [6461 views] Top|| File under:
Israel-Palestine-Jordan
Palestinian Authority arrests former militant Zakaria Zubeidi
Palestinian Authority security forces arrested Zakaria Zubeidi, former commander of the Al-Aqsa Martyrs Brigade, in Jenin on Saturday. The reason for the arrest is unknown.


Likely a threat to the ineffectual Mahmoud Abbas?

Zubeidi is considered to be one of the most powerful people in the city's refugee camp, and lately there have been signs of tension between him and the Palestinian Authority. Fatah's secretary general in Jenin, Ita Abu Ramila, extradited Zubeidi into Palestinian Authority security forces custody.

Last week, Jenin District Governor Kadura Musa died of acute cirrhosis a heart attack after unknown assailants fired shots at his home. At first, a theory arose attributing the attacks to gunmen loyal to a clan that suffered the loss of a member at the hands of Palestinian police two weeks prior to the shooting. It is not known if there is a connection between Zubeidi, Abu Ramila, and the shots fired at the governor's home.

Zubeidi, who was granted amnesty by Israel nearly two and a half years ago, had has status changed to "wanted" once again in late 2011. Then, Palestinian security forces informed Zubeidi that due to Israeli requests, he was required to remain held at a security forces compound or else Israel would find and arrest him. Nearly a week later, his "wanted" status was removed.

In the summer of 2007, an agreement was reached between the Al-Aqsa Martyrs Brigade and Israel, in which 178 Brigade activists desisted from all terrorist activities and turned their weapons into the Palestinian Authority in exchange for amnesty. As part of the agreement, Zubeidi received amnesty as well. Then, Zubeidi claimed that Brigade members committed to cease attacking Israel and joined the Palestinian Authority security forces before he received any guarantees that Israel would not act against them.
Palestinian security forces made numerous arrests in the Jenin area on Saturday night in what officials described as the largest operation mounted by PA forces. Palestinian sources said that 60 people had been arrested and that some of the arrests of top officials required the personal approval of President Mahmoud Abbas.
 
Among the detainees is former al-Aqsa Martyrs Brigades commander Zakaria Zubeidi. According to reports, Zubeidi and other Fatah members were placed in custody in the Jericho Prison and removed from Jenin over fears of riots in the operation's aftermath.

On Wednesday, Jenin Governor Kadura Musa died of a heart attack shortly after gunmen fired at his house. The Jenin police chief said that Palestinian forces had also arrested suspects in the incident and had seized weapons.
 
He said that it was still unclear who fired at Musa's house. Palestinian sources estimated that Zubeidi's arrest is somehow linked to the firing incident but that there is no proof as of yet.
 
Palestinian forces arrested Zubeidi last December claiming that Israel had told them it had revoked the Fatah commander's pardon. Zubeidi was told that the arrest was meant for his own protection.
 
Israeli authorities refused to comment on the report. However, rumors surfaced suggesting that the pardon's revocation was an excuse to arrest Zubeidi who had been wanted by the Palestinians for using his private weapon against national security forces.
Ex-Fatah Fighter Zubeidi Denies Being Arrested In Jenin Crackdown

(Ma'an) -- Former Fatah fighter Zakaria Zubeidi said Sunday that he was not jugged
Drop the gat, Rocky, or you're a dead 'un!
by PA forces in Jenin, as mothers in the city protested against a security crackdown by Paleostinian Authority forces.

Zubeidi led the Fatah-affiliated brigades during some of the fiercest fighting of the intifada, or uprising, and was wanted by Israel for many years before authorities granted pardons to hundreds of Fatah

beturbanned goons

in 2007.

Jenin Security Commander Radi Asida said Sunday that security services were looking for suspects in a gun attack on the home of late Jenin governor Qaddura Musa, who died from a heart attack on Wednesday after the incident.

Suspects in murder cases, extortion and assaults were also being pursued, Asida said.

Dozens of mothers demonstrated near Jenin's security compound on Sunday in protest against the crackdown by PA forces, witnesses told Ma'an.

Protesters held signs calling for the release of their sons and

rolled their eyes, jumped up and down, and hollered poorly rhymed slogans real loud

criticizing the PA.

The northern West Bank city of Jenin became known as a center for Paleostinian fighters during the second intifada, with many

orc

groups launching attacks on Israeli targets from the Jenin refugee camp.

In April 2011, Juliano Mer-Khamis, the General-Director of the Freedom Theater, was killed in Jenin. Unknown

gunnies

inside the city's refugee camp opened fire on his car, Jenin police chief Mohammed Tayim said at the time. Zubeidi and Mer-Khamis co-founded the Freedom Theater.
Posted by: Steve White || 05/06/2012 00:00 || Comments || Link || E-Mail|| [6485 views] Top|| File under:
Southeast Asia
Grenade blast kills 2, wounds 30 in Philippines
A grenade

kaboom

killed two people and

maimed

at least 30 others outside a crowded bar in the southern Philippines, officials said Sunday.
 
It remained unclear if

Moslem

rebels, al-Qaeda-linked

hard boyz

or extortion gangs were behind the blast or if it was sparked by feuding civilians, Col. Daniel Lucero said.
Posted by: || 05/06/2012 06:21 || Comments || Link || E-Mail|| [6469 views] Top|| File under:
Mosque official slain in southern Thailand
A member of the Ban Kumang mosque committee was killed in a drive-by shooting in Yala province on Saturday morning.

Supian Bensueni, 46, was returning home on his motorcycle on a local road in his village when a gunman on another motorcycle opened fire on him with an M16 assault rifle. The attackers then fled. Supian was hit several times and died at the scene.

Police blamed separatist terrorists militants.

Police raid terror chop shop

Police yesterday raided a garage in Narathiwat province suspected of modifying vehicles used by terrorists insurgents in car bomb attacks.

A 50-manteam searched an unnamed garage at about 8 a.m. as part of an effort to prevent a possible car bomb attack at a Red Cross Fair being held in the province until May 14.

The search found 14 cars parked in the garage and another 14 in a nearby deserted rice mill, some of which had counterfeit license plates. They also discovered a number of Malaysian licence plates hidden in a 12-inch-diameter PVC pipe. Police impounded the evidence and were checking for fingerprints.

The garage's owner was identified as Soonthorn Prompakdee, 49, who was not on the premises at the time.

The raid came after authorities detained Masata Jehma, 45, for driving a car with a fake license plate after he was stopped at a police checkpoint on Friday night.

Mr Masata allegedly confessed he was hired by Mr Soonthorn to leave the car at a certain gas station and someone would pick it up later. Police are checking whether the car was to be used in the bomb plot.

Meanwhile, 25 video surveillance cameras installed on electricity poles on Highway 410 were destroyed yesterday by suspected terrorists militants.

Security camera footage showed a group of about 20 masked men riding on motorcycles using long wooden poles with hooks attached to pull down the cameras at three locations at about 2 a.m. yesterday.

Police believed terrorists militants and not ordinary vandals were involved in destroying the cameras which have played an important role in helping to detect and prevent terrorism.

They believe their actions may have been a precursor an attack in the area. Police are working on sketches of the suspects.
Posted by: ryuge || 05/06/2012 06:41 || Comments || Link || E-Mail|| [6471 views] Top|| File under: Thai Insurgency
Syria-Lebanon-Iran
Heavy Fighting Rocks Eastern Syria
Heavy fighting


... as opposed to the more usual light or sporadic fighting...


between rebels and government troops erupted overnight in the capital of an oil producing province in eastern Syria, residents and activists said on Sunday, the latest escalation of violence in a tribal area bordering Iraq.
 
Rebels armed with rocket-propelled grenades attacked tank positions in the eastern sector of the city of Deir al-Zor on the Euphrates river, in response to an army offensive against several towns and villages in the province that have killed dozens of people in recent days, they said. (

Rooters

)
Posted by: || 05/06/2012 07:06 || Comments || Link || E-Mail|| [6474 views] Top|| File under:
Explosions hit Syria's two main cities, five dead
DAMASCUS: An explosion killed at least five people in Aleppo and two blasts hit a Damascus highway on Saturday in further signs that rebels fighting to topple President Bashar Assad are shifting tactics toward homemade explosives.

The British-based Syrian Observatory for Humans Rights said the Aleppo blast wrecked a car wash in Tal Al-Zarazeer, one of the poorest suburbs of the mostly middle-class northern trading city. A member of the rebel Free Syrian Army claimed responsibility for the bombing, telling Reuters in Beirut that the car wash was used by members of a pro-Assad militia.

"We placed a bomb inside a car," Ali Al-Halabi said, naming the car wash owner and accusing him of raping a woman in front of her husband. "I went to the area afterwards and saw seven bodies and many wounded."

The Observatory put the death toll at five.

Aleppo has been spared the worst of a conflict that has turned some cities into battle zones, but on Thursday security forces and students wielding knives attacked anti-Assad protesters at the university, killing four and detaining 200.

In Damascus, two bombs exploded on central Al-Thawra Street, destroying nine cars. There was no word on casualties. Reuters journalists saw mangled mini buses and a smashed yellow taxi being dragged away from the area later.

Activists said at least 37 people were killed on Friday when security forces fired on protesters around the country.

Deadly blasts have shaken major cities as insurgents seek to even the odds between their outgunned forces and the tanks, artillery and helicopters in Assad's military arsenal.

On April 30, explosions blew the fronts off buildings in the northern town of Idlib, where state TV reported nine people killed and 100 wounded, including security personnel. Three days earlier, a suicide bomber killed nine, including security men, at a Damascus mosque, the Interior Ministry said.

An Islamist group calling itself the Support Front for the People of the Levant claimed responsibility for that bombing and for an April 24 attack on the Iranian cultural consulate in Damascus. Iran is one of Syria's closest allies.
Posted by: Steve White || 05/06/2012 00:00 || Comments || Link || E-Mail|| [6466 views] Top|| File under:
Who's in the News
45
[untagged]
2
Taliban
1
Palestinian Authority
1
Thai Insurgency
Bookmark
E-Mail Me
The Classics
The O Club
Rantburg Store
The Bloids
The Never-ending Story
Thugburg
Gulf War I
The Way We Were
Bio
Merry-Go-Blog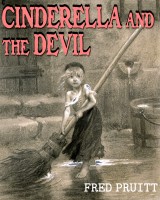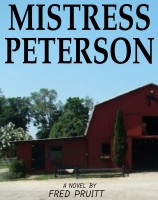 On Sale now!


A multi-volume chronology and reference guide set detailing three years of the Mexican Drug War between 2010 and 2012.

Rantburg.com and borderlandbeat.com correspondent and author Chris Covert presents his first non-fiction work detailing the drug and gang related violence in Mexico.

Chris gives us Mexican press dispatches of drug and gang war violence over three years, presented in a multi volume set intended to chronicle the death, violence and mayhem which has dominated Mexico for six years.
Click here for more information


Meet the Mods
In no particular order...


Steve White
Seafarious
Pappy
lotp
Scooter McGruder
john frum
tu3031
badanov
sherry
ryuge
GolfBravoUSMC
Bright Pebbles
trailing wife
Gloria
Fred
Besoeker
Glenmore
Frank G
3dc
Skidmark
Alaska Paul



Better than the average link...



Rantburg was assembled from recycled algorithms in the United States of America. No trees were destroyed in the production of this weblog. We did hurt some, though. Sorry.
3.236.124.56

Help keep the Burg running! Paypal: