Afghanistan
Afghan Shia shrine blast toll reaches 52
[Dawn] A

jacket wallah

attacked a Shia

Mohammedan

shrine in Kabul on Tuesday killing at least 52 people in unprecedented sectarian violence a day after Afghanistan's Western allies pledged long-term support once their troops leave.

Doctors and police struggled to count the dead from one of the bloodiest attacks in the Afghan capital since the fall of the Taliban government in 2001.

Bodies and blood were scattered across a street after the blast in the heart of old Kabul where a crowd of hundreds had gathered for the festival of Ashura. More than 100

were maimed

.

It was a potent reminder of Afghanistan's troubles the day after its Western allies gathered at an international conference to pledge long-term support, even after their combat troops leave at the end of 2014.

"This is the first time on such an important religious day in Afghanistan that terrorism of that horrible nature is taking place,"

Afghanistan's Caped President

Hamid Maybe I'll join the Taliban Karzai
... A former Baltimore restaurateur, now 12th and current President of Afghanistan, displacing the legitimate president Rabbani in December 2004. He was installed as the dominant political figure after the removal of the Taliban regime in late 2001 in a vain attempt to put a Pashtun face on the successor state to the Taliban. After the 2004 presidential election, he was declared president regardless of what the actual vote count was. He won a second, even more dubious, five-year-term after the 2009 presidential election. His grip on reality has been slipping steadily since around 2007, probably from heavy drug use...
told journalists in Germany, where the conference on Afghanistan's future was held.

No one immediately

grabbed credit

for the attack, and Taliban spokesmen could not be reached for comment.

"Forty-eight

non-combatants were killed

and more than 100

maimed

, including

women and kiddies

. It's not clear yet who carried out the attack. Nobody has

grabbed credit

," said Mohammad Zahir, head of Kabul's criminal investigation department.

Afghanistan has a history of tension and violence between Sunnis and the Shia minority.

But since the fall of the Taliban the country had been spared the large scale sectarian attacks that have troubled neighbouring Pakistain.

The noon bomb in a riverside shrine appears to set a grim new precedent.

"Afghanistan has been at war for 30 years and terrible things have happened, but one of the things that Afghans have been spared generally has been what appears to be this kind of very targeted sectarian attack," said Kate Clark, from the Afghanistan Analysts Network.

"We don't know who planted the bomb yet and it is dangerous to jump to conclusions but if it was Taliban, it marks something really serious, and dangerous, and very troubling."

"They Killed My Son"

Outside a hospital in central Kabul, mourners cried near a pile of bloodied clothes and shoes.

A woman in a dark headscarf clutching a bloodstained sports shoe said her son, in his early 20s, had died in the attack.

"They killed my son ... this is his shoe," said wailed.

Shortly after the Kabul blast, a bicycle bomb went kaboom! near the main mosque in northern Mazar-i-Sharif city, killing four and injuring 17 others.

The city's streets were filled with people celebrating Ashura, but it was not immediately clear if that attack was targetting Shia worshippers.

A
cycle of violence bomb in southern Kandahar city also injured three civilians, but it had not been placed near any mosques or shrines, and appeared unrelated to the Kabul attacks.

The Shia

Mohammedan

festival of Ashura marks the martyrdom of the Prophet Mohammad's grandson Hussein in the battle of Karbala in Iraq in the year 680.

Ashura is the biggest event in the Shia

Mohammedan

calendar, when large processions are vulnerable to

bully boy

attacks, including

suicide kaboom

s. Pakistain has deployed tens of thousands of paramilitary soldiers and police during Ashura.

Blood has spilled between Pakistain's majority Sunni and minority Shia

forces of Evil

for decades.

Sectarian strife has intensified since Sunni

forces of Evil

deepened ties with al Qaeda and Pak Taliban

Death Eaters

after Pakistain joined the US-led campaign against militancy after the Sept. 11 attacks.

The Taliban condemned

kaboom

s in Kabul and the northern city of Mazar i-Sharif that killed at least 52 people on Tuesday, as the brutal work of "enemies", a

front man

for the

hard boy

group said.

"Very sadly we heard that there were

kaboom

s in Kabul and Mazar-i-Sharif, where people were killed by the enemy's un-Islamic and inhuman activity," Zabihullah Mujahid said in an emailed statement

"The Islamic Emirate strongly condemns such a cruel, indiscriminate and un-Islamic attack," the statement added, using the name by which

hard boy

group refers to itself.
Posted by: Fred || 12/07/2011 00:00 || Comments || Link || E-Mail|| [333 views] Top|| File under: al-Qaeda in Pakistan
Africa Horn
Suicide Bomber Kills 2 Soldiers in Mogadishu
[An Nahar] A

jacket wallah

went kaboom!"

Tuesday in central Mogadishu after being

placed in durance vile

, killing two soldiers and wounding at least four civilians, a security official said.

"A man was

jugged

by soldiers driving a car we believed was full of explosives, but when the soldiers told the driver to open the car, he detonated explosives on his body," said government security official Abdi Hashi.

"It killed two soldiers and the bomber died too, while the

kaboom

maimed

four civilians."

No group immediately

grabbed credit

for the attack, the latest in a string of blasts including

roadside kaboom

s and grenade

kaboom

s that have rocked the Somali capital in recent weeks.

The war-torn city has seen an increase in such attacks since the al-Qaeda linked Shebab abandoned fixed positions there in August and switched to guerrilla tactics against the Western-backed government.

Witnesses said several civilians were

maimed

in the blast, which took place near the central K4 roundabout.

In October, a Shebab suicide bomber detonated an explosives-laden truck, killing at least 82 and wounding many more, the bloodiest such attack in the group's history.

The hardline

faceless myrmidons

control large parts of southern Somalia but are facing increasing pressure from regional armies and government forces.

Kenyan troops are battling the rebels in the far south, Ethiopia forces are in the south and west, while Ugandan and Burundian soldiers in the African Union force in Mogadishu are supporting government efforts.


Posted by: Fred || 12/07/2011 00:00 || Comments || Link || E-Mail|| [344 views] Top|| File under: al-Shabaab
Arabia
New coalition government formed in Yemen
Yemen's designated Prime Minister Mohammed Basindawa said on Wednesday he had finalised his new unity government and would announce the line-up later in the day. Basindawa said, "The government has been formed and we will announce it formally this evening. We have agreed on all the names."

Half of the new cabinet ministers will be from the opposition, while loyalists of President Saleh will make up the other half.

Last week, Yemen's opposition Common Forum spokesman Mohammed Qahtan said that Saleh loyalists would keep the ministries of defense, foreign affairs, oil, telecommunications and civil services. The opposition would head the ministries of interior, finance, cooperation, information and human rights.

The newly formed transitional cabinet will perform government duties for three months, after which elections will be held and Vice President Abdrabuh Mansur Hadi will officially take over the presidency.
Posted by: ryuge || 12/07/2011 11:20 || Comments || Link || E-Mail|| [744 views] Top|| File under:
Civilian Killed as Shell Hits Bus in Yemen
[An Nahar] A civilian was killed as a shell hit a bus in Yemen's flashpoint city of Taez where fighting has cost more than 30 lives since last week, medics said on Tuesday.

The bus was heading towards the restive northern al-Hasab district late on Monday when it was hit by an artillery round fired by troops loyal to President President-for-Life Ali Abdullah Saleh

... Saleh initially took power as a strongman of North Yemen in 1977, when disco was in flower, but he didn't invite Donna Summer to the inauguration and Blondie couldn't make it...
, the sources said.

"One passenger was killed while several others were

maimed

," a medic said.

After a lull in fighting on Sunday,

festivities

between armed

rustics

and Saleh's forces rocked the city late on Monday.

Brief

festivities

also took place in Sanaa's northern al-Hasaba district between

rustics

loyal to dissident tribal chief Sheikh Sadiq al-Ahmar and Saleh's troops. But no casualties were reported in the capital.

Earlier on Monday, two women were killed and six other people

maimed

when the president's forces opened fire on a crowd of anti-regime protesters in the city.

The latest deaths in Taez brought to 34 the number of people killed in Yemen's second-largest city since last Thursday.

Hundreds have been killed nationwide since an uprising began against Saleh's 33-year-long rule in late January.

On November 23, Saleh signed a Gulf-brokered and UN-backed transfer deal to hand over power to his Vice President Abdrabuh Mansour Hadi in return for immunity from prosecution.

The killings on Monday came a day after Hadi formed a military commission under the Gulf Cooperation Council agreement to oversee the restructuring of the security forces, many of which are controlled by Saleh's relatives.

The official Saba news agency said the 14-member commission would also oversee the withdrawal of

gunnies

from the streets.

Meanwhile,


...back at the wreckage, Captain Poindexter awoke groggily, his hand still stuck in the Ming vase...


Saba said on Tuesday that 110 officers and soldiers from the First Armored Brigade led by dissident General Ali Mohsen al-Ahmar were

locked away

by Yemeni authorities.

Led by General Sadiq Ali Sarhan, the soldiers were sent to Taez to "implement a terrorist plan by (the Islamist) Al-Islah (reform) party and its civilians and army branches and arms... to occupy the city and cause trouble," it said.

The statement accused General Ahmar, whose troops protect protesters in Sanaa, of plotting to seize control of "Yemeni cities one after the other and carry out

liquidation

s" in Taez.

State media said on Saturday that a ceasefire was reached in Taez after Hadi called for an end to the fighting between pro-Saleh troops and armed

rustics

who have thrown their support behind the mass protest movement.


Posted by: Fred || 12/07/2011 00:00 || Comments || Link || E-Mail|| [306 views] Top|| File under:
Britain
Somali yobettes brutally attack native Britoness, walk because Muslims aren't used to drink
o Yobs ripped lump of hair from Rhea Page's head during High Street attack
o Three sisters and cousin escape with six-month suspended sentences
o Maximum term for assault occasioning actual bodily harm is five years' jail
o Judge: 'Those who knock someone to the floor and kick them in the head can expect to go inside, but I'm going to suspend the sentence'

A gang of Muslim women who attacked a passer-by in a city centre walked free  from court after a judge heard they were 'not used  to being drunk' because of their religion.
The group -- three sisters and a cousin -- allegedly screamed 'kill the white slag' as they set upon Rhea Page as she waited for a taxi with her boyfriend.


Such charming young ladies.

Miss Page, 22, was left with a bald patch where her hair was pulled out in the attack and was left 'black and blue' after suffering a flurry of kicks to the head, back, arms and legs while motionless on the pavement.

Ambaro Maxamed, 24, students Ayan Maxamed, 28, and Hibo Maxamed, 24, and their 28-year-old cousin Ifrah Nur each admitted actual bodily harm, which carries a maximum sentence of five years' imprisonment.

But Judge Robert Brown gave them suspended jail terms after hearing mitigation that as Muslims, the women were not used to being drunk.


"Go and practice some more."

The Koran prohibits Muslims from consuming alcohol, although Islamic teachings permit its use for medicinal purposes.

Yesterday Miss Page, a care worker, called the sentence 'disgusting' and said the gang deserved 'immediate custody'.

'It's no punishment at all,' she said. 'And for them to say they did it because they were not used to alcohol is no excuse. If they were not supposed to be drinking then they shouldn't have been out in bars at that time of night.
'Even after the police came and they all ran away, one of them came running back to kick me in the head one last time.

'I honestly think they attacked me just because I am white. I can't think of any other reason.'

Miss Page was treated for bruises and grazes after the attack in June last year as she walked to a taxi rank with boyfriend Lewis Moore, 23, in Leicester city centre.
At the time she worked caring for people with autism and learning difficulties but gave up the job after repeated absences because of stress and flashbacks.

She is still having counselling and suffers panic attacks.

She said: 'We were just minding our own business but they kept shouting "white bitch" and "white slag" at me. When I turned around one of them grabbed my hair then threw me on the ground.

'They were taking turns to kick me over and over. I thought they were going to kill me.'

None of the defendants was charged with racial aggravation. Nur claimed Mr Moore, a fence builder, had been racially abusive, but this was not accepted by the prosecution.
Gary Short, mitigating for Ambaro Maxamed, said the attack was down to alcohol. He said: 'Although Miss Page's partner used violence,


... defending her from the vicious attack, but never mind.

it doesn't justify their behaviour.


There is no justification for their behaviour.

'They're Somalian Muslims and alcohol or drugs isn't something they're used to.'

The four women, who all live in Leicester, were each sentenced to six-month jail terms, suspended for 12 months, at Leicester Crown Court last month. Maxamed also received a four-month curfew between 9pm and 6am, while the others were ordered to carry out 150 hours of unpaid work.

Judge Brown said that 'those who knock someone to the floor and kick them in the head can expect to go inside'. But he said he accepted the women may have felt they were the victims of unreasonable force from Mr Moore as he tried to defend his girlfriend,
and handed the defendants a suspended sentence.
Posted by: trailing wife || 12/07/2011 08:51 || Comments || Link || E-Mail|| [394 views] Top|| File under:
India-Pakistan
Asif Ali Zardari, Pakistan President, Hospitalized Amid Resignation Rumors
President Asif Ali Zardari was having tests related to a heart condition in a Dubai hospital Wednesday but is expected to return to Pakistan within days, officials said, denying rumors that the embattled and unpopular leader may be stepping down.

Some reports said Zardari, who in September underwent medical tests for a cardiac condition in Britain, may have suffered a mild heart attack. Those were also denied by officials, some of whom suggested the rumors were being spread by political enemies of Zardari seeking to create crisis-like conditions that could help in moves to topple him.

Dr. Asim Hussain, a government minister and close aide to Zardari, said the president was being kept in the intensive care unit of the hospital not because his condition required it, "but to keep him away from frequent visitors if he had been kept in a normal room."

"He will be discharged from hospital and come back to the country in at the most three to four days," he told a local television station from Dubai, where he was with the president. "All his tests are normal, but still there are more to be carried out, which may take another 48 hours."
Posted by: tipper || 12/07/2011 13:17 || Comments || Link || E-Mail|| [425 views] Top|| File under:
Pakistan pulls out of border liaison posts
[Dawn]
Pakistain on Tuesday temporarily recalled some troops from border posts meant to coordinate activity with international forces in neighbouring Afghanistan. Authorities want to discuss how to improve the process after NATO


...the North Atlantic Treaty Organization. Originally it was a mutual defense pact directed against an expansionist Soviet Union. In later years it evolved into a mechanism for picking the American pocket while criticizing the cut of the American pants...


Arclight airstrikes last month killed 24 Pak soldiers, the military said.

The decision highlighted current problems with coordination because US military officials seemed to think it was another retaliatory move by Pakistain for the NATO strikes. The officials feared it would hamper efforts to liaise with Pak forces and increase the risk something could go wrong again.

The troops were recalled Tuesday for "consultation" and should be back at their posts within the next few days, said a senior Pak military official. The official did not specify how many troops would be recalled or how many would be left at the border centres.

US military officials said late Monday that Pakistain was pulling out of at least two of the three centres along the border. Both the US and Pak officials spoke on condition of anonymity because of the sensitivity of the issue.

The US and Pakistain have offered different accounts of what led to the NATO attacks against two army posts along the Afghan border before dawn on November 26, but the deadly incident seems to have been caused in part by communication breakdowns.

The soldiers' deaths have plunged the already strained US-Pakistain relations to an all-time low, threatening Washington's attempts to get Pakistain to cooperate on the Afghan war despite billions of dollars in American aid.

Pakistain retaliated immediately by closing its Afghan border crossings to NATO supplies, demanding the US vacate an air base used by American drones and boycotting an international conference held Monday in Bonn, Germany, aimed at stabilising Afghanistan.

Prime Minister Yousuf Raza Gilani


... Pakistain's erstwhile current prime minister, whose occasional feats of mental gymnastics can be awe-inspiring ...


told The

News Agency that Dare Not be Named

in an interview Monday that Pakistain wanted to repair relations with the United States. But there is still simmering anger in the country.

NATO attacks have killed Pak troops at least three different times along the porous and poorly defined border since 2008, but the incident on November 26 in the
Mohmand
... Named for the Mohmand clan of the Sarban Pahstuns, a truculent, quarrelsome lot. In Pakistain, the Mohmands infest their eponymous Agency, metastasizing as far as the plains of

Beautiful Downtown Peshawar

, Charsadda, and Mardan. Mohmands are also scattered throughout Pakistan in urban areas including Karachi, Lahore, and Quetta. In Afghanistan they are mainly found in Nangarhar and Kunar...
tribal area was by far the most deadly.

US officials have said the incident occurred when a joint US and Afghan patrol requested air support after coming under fire. The US checked with the Pakistain military to see if there were friendly troops in the area and were told there were not, they said.

Pakistain has said the coordinates given by the Americans were wrong -- an allegation denied by US defence officials. Pak officials have also said the attack continued even after military authorities contacted one of the border coordination centres.

Gilani said Monday that negotiating new ties with the US would ensure that the two countries "respected each other's red lines" regarding

illusory sovereignty

and rules of engagement along the border.

"We really want to have good relations with the US based on mutual respect and clearly defined parameters," he said in the interview at his residence in Lahore.

Despite Gilani's gentler rhetoric, the gulf between the two nations remains wide.

US officials have said the Arclight airstrikes have been the most serious blow to a relationship that has been battered by a series of crises this year, including the covert American raid that killed the late Osama bin Laden


... who is no more...


in Abbottabad


... A pleasant city located only 30 convenient miles from Islamabad. The city is noted for its nice weather and good schools. It is the site of Pakistain's military academy, which was within comfortable walking distance of the residence of the late Osama bin Laden....


in May. Pakistain was outraged because it wasn't told about the operation beforehand.

The

B.O. regime

wants continued engagement even as Pakistain's refusal to attack sanctuaries used by Afghan

beturbanned goons

along the border has fuelled criticism in Congress.

Many analysts believe Pakistain wants to preserve its historical ties with Afghan

beturbanned goons

because they could be key allies in Afghanistan after foreign forces withdraw.

Pakistain has said its troops are stretched too thin battling Pak Talibs at war with the state. A

shootout

between soldiers and Pak Taliban fighters in the Kurram tribal area Tuesday left two soldiers and 12

bully boyz

dead, said Wajid Khan, a local government administrator.

Even if Pakistain won't attack Afghan

thug

s, US officials hope Pakistain will cooperate in pushing them to participate in peace talks.
Posted by: Fred || 12/07/2011 00:00 || Comments || Link || E-Mail|| [370 views] Top|| File under: Govt of Pakistan
Syria-Lebanon-Iran
Barak Says Israel Tracking Possible Transfer of Hizbullah Arms from Syria
[An Nahar] Israeli Defense Minister Ehud Barak said Tuesday that the Jewish state is taking precautions and is tracking the possible transfer of arms from Syria to Hizbullah.

Touring the Golan Heights, Barak said Israel is concerned that Hizbullah is planning to move advanced weaponry out of Syria to prevent it from being captured by opposition groups if the Assad regime collapses.

Hoping that the Lebanese-Israeli border would remain quiet, Barak said the Jewish state's army was prepared for any development on the Syrian and Lebanese fronts.

His comments came as Hizbullah chief His Eminence Sayyed Hassan Nasrallah


The satrap of the Medes and the Persians in Leb...


claimed that the party's arsenal and members are increasing in numbers.

"We are increasing in numbers and in weapons ... and for those who are betting that our arms are rusting, we say that our weapons are being renewed," Nasrallah said.

Barak said the Syrian military's test fire of a Scud-B ballistic missile and other short range rockets on Sunday was conducted out of fear. "Assad's regime would fall in the near future."

"It is now quiet here but a few days ago just a few hundred kilometers northeast of here we saw the launching of different rockets," he said on the sidelines of an exercise of the Golani Brigade which he attended together with Israeli army Chief of Staff Lt.-Gen. Benny Gantz.

He said the test-fire "is more about fear and distress than about confidence."

"The Assad family is losing its grip and Bashir al-Assad is doomed to fall," Barak added.


Posted by: Fred || 12/07/2011 00:00 || Comments || Link || E-Mail|| [322 views] Top|| File under:
Syria 'accepts' observers
[Emirates 24/7] Syria said on Monday it conditionally accepts observers as part of an Arab plan.

The Arab League,


...an organization of Arabic-speaking states with 22 member countries and four observers. The League tries to achieve Arab consensus on issues, which usually leaves them doing nothing but a bit of grimacing and mustache cursing...


which has threatened to impose new sanctions on Damascus


...Home to a staggering array of terrorist organizations...


if it fails to comply with the plan for monitors, said it was considering the Syrian offer to allow them into the troubled country.

French oil company Total, meanwhile, said it was suspending its operations in Syria in line with EU sanctions, which indirectly target its local partner.

"We have informed the Syrian authorities of our decision to halt our operations with GPC (General Petroleum Corporation) in order to comply with sanctions," the company said in a statement.

Syria had initially refused to sign an Arab proposal to send in observers to monitor its forces accused of rights violations by the UN, which says that more than 4,000 people have been killed since March in a protest crackdown.

But in a letter sent to the Cairo-based Arab League late on Sunday as a League deadline was set to expire,
Hereditary President-for-Life Bashir Pencilneck al-Assad's


Oppressor of the Syrians and the Lebs...


regime said it will accept monitors if its conditions are met.

"The Syrian government responded positively to the signing of the protocol" on sending observers "based on the Syrian understanding of this cooperation," Syrian foreign ministry

front man

Jihad Makdisi told

news hound

s.

While confirming the receipt of a Syrian government letter outlining the about-face, Arab League Secretary General Nabil al-Arabi said it contained "new demands."

"We've contacted Arab foreign ministers and they have been apprised of the Syrian letter," Arabi said, adding that consultations were under way.

Damascus has refused to sign, arguing the text undermines its

sovereignty

, prompting

the vaporous Arab League

to slap Syria with sweeping sanctions on November 27 including a halt on transactions with Damascus and its central bank.

The sanctions announced on Saturday put 19 officials on a blacklist for travel to Arab states and froze their assets in those countries, while calling for an arms embargo and halving Arab flights into and out of Syria.

Syria has already been hit by a raft of EU and US sanctions, and last Friday the UN Human Rights Council passed a resolution "strongly condemning the continued widespread, systematic and gross violations of human rights


One man's rights are another man's existential threat.


and fundamental freedoms by the Syrian authorities."

Damascus -- which accuses "armed terrorist groups" of fuelling the unrest -- rejected the resolution as "unjust" and said it was "prepared in advance by parties hostile to Syria."
Posted by: Fred || 12/07/2011 00:00 || Comments || Link || E-Mail|| [313 views] Top|| File under: Govt of Syria
U.S., France Return Ambassadors to Damascus
[An Nahar] The United States and

La Belle France

said Tuesday that they were sending their ambassadors back to Syria to champion protesters facing a deadly crackdown, after pulling the envoys out due to security fears.

The two countries said U.S. Ambassador Robert Ford and French Ambassador Eric Chevallier would aim to support the people of Syria, where
Hereditary President-for-Life Bashir Pencilneck al-Assad's


Lord of the Baath...


nine-month crackdown is said to have killed more than 4,000 people.

"We believe his presence in the country is among the most effective ways to send the message that the United States stands with the people of Syria," State Department

front man

Mark Toner said in a statement on Ford's return.

Ford's tasks will include "providing reliable reporting on the situation on the ground and engaging with the full spectrum of Syrian society on how to end the bloodshed and achieve a peaceful political transition," Toner said.

For his part, White House

front man

Jay Carney said the U.S. "expects the Syrian government to uphold its obligations to protect diplomatic personnel and facilities under the Vienna Convention and allow our Foreign Service officers to conduct their work free of intimidation or obstacles."

In

Gay Paree

, foreign ministry deputy

front man

Romain Nadal said that the concerns that led to Chevallier's recall have not gone away but that "his work on the ground in Syria is important."

"

La Belle France

is more than ever at the side of the Syrian people," Nadal told Agence

La Belle France

Presse.

The U.S. and French ambassadors had both angered the regime by traveling in Syria to show their support for protesters, amid official attempts to prevent international media and observers from witnessing the bloodshed firsthand.

The United States announced on October 24 that Ford had been brought back to Washington because of "credible threats." Assad supporters had tried to attack Ford and embassy staff as they visited a Syrian opposition leader in Damascus


...Home to a staggering array of terrorist organizations...


The French ambassador was recalled on November 16 after mobs loyal to Assad attacked

La Belle France

's honorary consulate in the northern city of Latakia and the detached chancery in Aleppo


...For centuries, Aleppo was Greater Syria's largest city and the Ottoman Empire's third, after Constantinople and Cairo. Although relatively close to Damascus in distance, Aleppans regard Damascenes as country cousins...


In a further sign of support, U.S. Secretary of State Hillary Clinton
... sometimes described as America's Blond Eminence and at other times as Mrs. Bill, never as Another Daniel Webster ...
on Tuesday held talks with seven Syrian opponents of Assad in Geneva. She called for the protection of women and minorities, a key concern as Assad comes from the minority Alawite sect.

"A democratic transition includes more than removing the Assad regime," Clinton said in talks with the seven members of the dissident Syrian National Council which was formed in October.

"It means setting Syria on the path of the rule of law and protecting the universal rights of all citizens regardless of sect, or ethnicity or gender," she said.

"The Syrian opposition as represented here recognizes that Syria's minorities have legitimate questions and concerns about their future," the chief U.S. diplomat said.

The opposition understands "that they need to be assured that Syria will be better off under a regime of tolerance and freedom that provides opportunity and respect and dignity on the basis of the consent rather than on the whims of a dictator," she added.

Syria has come under intense international pressure as Assad tries to crush the worst threat to his family's four-decade rule over the country, with the United States, European Union


...the successor to the Holy Roman Empire, only without the Hapsburgs and the nifty uniforms and the dancing...


, Arab League


...an organization of Arabic-speaking states with 22 member countries and four observers. The League tries to achieve Arab consensus on issues, which usually leaves them doing nothing but a bit of grimacing and mustache cursing...


and Turkey all slapping sanctions.

The Arab League has threatened to impose new sanctions unless Syria lets in monitors. In a letter late Sunday, Assad's regime said it will allow monitors but only if conditions are met.

Syria accuses "armed terrorist groups" of fueling the unrest, which comes amid a wave of street protests across the Arab world this year that have toppled authoritarian regimes in Egypt, Libya and Tunisia.
Posted by: Fred || 12/07/2011 00:00 || Comments || Link || E-Mail|| [329 views] Top|| File under: Govt of Syria
Syria Says 'Terrorist Infiltration' from Turkey Foiled
[An Nahar] Syria foiled an operation by "terrorists" to infiltrate the country from neighboring Turkey, the official news agency SANA reported on Tuesday.

"Border guards last (Monday) night thwarted an attempted infiltration by armed terrorist groups from Turkey" in the Ain Bayda sector of Idlib province of northwest Syria, it said.

It added that an unspecified number of the 35

gunnies

were

maimed

and the rest

decamped

back into Turkey, without any casualties among the border guards.

"Cars were heard taking the

maimed

gunnies

away on the Turkish side," SANA reported.

A rebel Free Syrian Army, based in Turkey and made up of army deserters, has been battling the security forces waging a crackdown on anti-regime protests that the United Nations


...an international organization whose stated aims of facilitating interational security involves making sure that nobody with live ammo is offended unless it's a civilized country...


says has cost more than 4,000 lives since mid-March.


Posted by: Fred || 12/07/2011 00:00 || Comments || Link || E-Mail|| [303 views] Top|| File under: Govt of Syria
Who's in the News
49
[untagged]
4
Govt of Syria
3
Govt of Pakistan
2
Govt of Iran
2
Hezbollah
1
Taliban
1
al-Shabaab
1
TTP
1
al-Qaeda in Pakistan
1
Muslim Brotherhood
Bookmark
E-Mail Me
The Classics
The O Club
Rantburg Store
The Bloids
The Never-ending Story
Thugburg
Gulf War I
The Way We Were
Bio
Merry-Go-Blog
Hair Through the Ages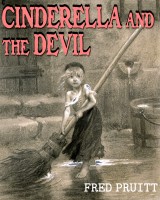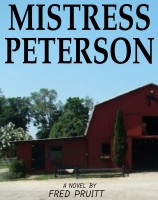 On Sale now!


A multi-volume chronology and reference guide set detailing three years of the Mexican Drug War between 2010 and 2012.

Rantburg.com and borderlandbeat.com correspondent and author Chris Covert presents his first non-fiction work detailing the drug and gang related violence in Mexico.

Chris gives us Mexican press dispatches of drug and gang war violence over three years, presented in a multi volume set intended to chronicle the death, violence and mayhem which has dominated Mexico for six years.
Click here for more information


Meet the Mods
In no particular order...


Steve White
Seafarious
Pappy
lotp
Scooter McGruder
john frum
tu3031
badanov
sherry
ryuge
GolfBravoUSMC
Bright Pebbles
trailing wife
Gloria
Fred
Besoeker
Glenmore
Frank G
3dc
Skidmark
Alaska Paul



Better than the average link...



Rantburg was assembled from recycled algorithms in the United States of America. No trees were destroyed in the production of this weblog. We did hurt some, though. Sorry.
34.205.93.2