-Lurid Crime Tales-
Update: Suicide bomber in central Stockholm
(Updated 3) A car exploded at the busy shopping street Drottninggatan in central Stockholm. Then there was another explosion some distance away and one man died. According to news agency TT, a man had blown himself to death. He carried six interconnected pipe bombs but only one exploded. He also had a backpack full of nails, according to newspaper Aftonbladet.

Alarm calls started to pour in to the Emergency Services from concerned residents after the explosions in central Stockholm on Saturday afternoon. But the initial information from the police was very unclear. The initial information described two car explosions, but later it proved to be just about one.

"A car at street Olof Palmes gata has exploded, we got the alarm at two minutes over five o'clock PM. Two minutes later, we received yet another alarm about an explosion from street Bryggargatan some distance away," said Ulf Göranzon, at the Stockholm Police.

A man was found dead at the place of the second explosion . According to news agency TT the police assumes that the man was not damaged in the car explosion, but that he somehow blasted himself.

Shouted in Arabic

Police bomb technicians examined the dead man's bag by using a bomb robot. Radiographs show that it contained a large quantity of nails and an unknown substance which is suspected to be explosives.

At least four ambulances were sent to the scene. Two people were taken to hospital with minor injuries, they had been in the vicinity of the explosions.

According to witnesses, the man shouted something in Arabic before the bomb detonated.

The Swedish news agency TT reports that both them and the Swedish Security Service received a video-film only ten minutes before the explosions.

In the film a man addresses to "Sweden and the Swedish people". He, among else, refers to the Swedish silence on artist Lars Vilks paintings of the muslim prophet Mohammed, the Swedish soldiers in Afghanistan, saying that "now shall your children, daughters and sisters die as our brothers and sisters and children are dying."

Security Service in meeting

The Security Service and the Stockholm Police are in a meeting following the explosions.

There is however still much confusion. The Security Service do not want to make any statement in the current situation. Safety measures have not been increased in Stockholm.

Posted by: Atomic Conspiracy || 12/11/2010 17:10 || Comments || Link || E-Mail|| [374 views] Top|| File under:
Afghanistan
Some Dead Thugs Identified
Some names for the Thugburg graveyard.


A seasoned


salt & pepper? or maybe curry?


al Qaeda operative from Yemen was among several terrorists killed in a US raid along the Afghan-Pakistani border last month.


Hurrah! That's just how we like them!

The al Qaeda operative was identified as Abu Abdulrahman al Qahtani, a veteran jihadist from Yemen, according to a martyrdom statement released on the Al Faloja Forum, a website frequented by al Qaeda supporters.


Can one just go there and lurk, or must one be sponsored, like a college fraternity?

He was wasted terminated whacked received eternal justice killed along with "a number of brothers" in "the land of Khorasan" on "the night of the Eid," or Nov. 16. The Khorasan is a region that encompasses large areas of Afghanistan, Pakistan, Uzbekistan, Tajikistan, and Iran.

Qahtani was 45 years old when he was killed. He was a veteran of the wars in Afghanistan, and fought for "decades" on "the fields of jihad." Qahtani fought against the Soviet Union in the 1980s, and returned to battle the Americans after the invasion of Afghanistan in late 2001.

Qahtani was a close lover associate of al Qaeda operatives Ghazwan al Yemeni (killed in a US Predator strike in North Waziristan, Pakistan, on March 8.), Abu Dujanah al Sanaani (Sanaani has not previously been reported killed, but the recent statement on the Al Faloja Forum indicated that Qahtani has joined Saanani, Ghazwan, and Khurasani "in the afterlife."), and Abu Dujanah al Khurasani (CIA suicide bomber.)


Doenjoy your stay in Hell, gentlemen. Please, sit down on these iron stools in the coal bed while you wait to move on to the next station in your tour -- not our best, I'm afraid, but so many have come down recently that it's the best we'll be able to do for a couple of millenia, at least. Let me introduce Axzhardaleaxv, the demon you'll be sharing. Again, it used to be individual demons, but with the crowds of jihadis... Be careful to pronounce his name correctly; he's awfully touchy about that, and when one's demon is feeling touchy... well.



This article starring:
Abu Abdulrahman al Qahtani
Abu Dujanah al Khurasani
Ghazwan al Yemen
Posted by: Glenmore || 12/11/2010 14:57 || Comments || Link || E-Mail|| [294 views] Top|| File under:
Africa Horn
Darfur camp 'overrun by rebels'
[Al Jazeera]
Sudan government says fighters are hiding in Kalma camp despite presence of UN and African Union forces.
Posted by: Fred || 12/11/2010 00:00 || Comments || Link || E-Mail|| [271 views] Top|| File under: Govt of Sudan
Africa Subsaharan
U.S. Sanctions 'Two of Hizbullah's Top Financiers in Africa'
[An Nahar] The U.S. Treasury Department has said it sanctioned two brothers and their business interests for allegedly doing fundraising for Hizbullah.

Ali Tajideen and Husayn Tajideen, brothers who served as business partners for the previously sanctioned Kassim Tajideen, were targeted along with their business interests in The Gambia,

Leb

, Sierra Leone, the Democratic Republic of Congo, Angola, and the British Virgin Islands.

Ali is a former Hizbullah commander in Hanouay, Tyre,

Leb

, and has provided cash to Hizbullah, in tranches as large as $1 million, the Treasury said. Husayn operated primarily in The Gambia.

"Today's designation targets two of Hizbullah's top financiers in Africa," said Stuart Levey, undersecretary of the Treasury for terrorism and financial intelligence.

"Ali and Husayn Tajideen's multinational network generates millions of dollars in funding and secures strategic geographical strongholds for Hizbullah," he added.
Posted by: Fred || 12/11/2010 00:00 || Comments || Link || E-Mail|| [304 views] Top|| File under: Hezbollah
Arabia
2 Killed in Pirate-Plagued Gulf Attack
[Yemen Post] Two Yemeni fishermen were killed when
Somali pirates attacked their boat in the pirate-plagued Gulf of Aden on Wednesday, informed sources said.

Another fisherman was also injured in the attack as the pirate have become used to taking over boats to use them in their operations against ships passing in waterways off Yemen, the sources said.

The bodies of Razih Aliyan and Ismail Hasono, from Khokha, Hodeida, arrived today in Aden from Somalia and the hurt Yemeni was admitted to hospital.

The three were fishing in a Somali area under permission from a local tribal elder, the sources made clear.

In response to the incident that comes amid continuous pirate attacks against Yemeni boats, the MP for Khokha, Abdu Radman, criticized the official negligence towards the suffering of Yemenis in sea.

Somali pirates attack Yemeni fishermen, kill them and take their boats but we see no action by the government, said Radman, as he urged to address the issue.

"In recent years, we have heard many stories like this. Where can fishermen go if they are surrounded and harassed everywhere by pirates and Eritrean, Ethiopian and Saudi authorities?"

The government should intervene and help all Yemeni fishermen to make a living and come back to their families safely, he concluded.
Posted by: Fred || 12/11/2010 00:00 || Comments || Link || E-Mail|| [295 views] Top|| File under: Pirates
8 Suspects Arrested after Qat Market Explosion
[Yemen Post] Eight suspects have been

jugged

after a blast rocked a qat market in Yemen's capital Sana'a injuring at least 13 people, a security source said on Thursday.

The arrestees are thought to have planted and detonated a bomb at the gate of an inn at the market located in Hadda district on Wednesday, the source made clear.

Some of the injured, almost three, were seriously

maimed

. A media website quoted eyewitnesses today as saying that an unknown man detonated the bomb at the market and

bravely ran away

.
Posted by: Fred || 12/11/2010 00:00 || Comments || Link || E-Mail|| [283 views] Top|| File under: al-Qaeda in Arabia
Bangladesh
Four hurt in 'gunfight' with Rab
[Bangla Daily Star] Four alleged muggers were bullet hit and

jugged

after a "

shootout

" with Rapid Action Battalion Thursday night at the city's Adabar.


"It is the Rab! Open fire! [BANG! BANG! BANGETY BANG!]


They are Obhi Ahmed Rubel, 23, of Madaripur; Zakir Hossain, 24, of Munshiganj; Khokan Chandra Biswas, 22, of Dhamrai upazila of Dhaka, and Rafiqul Islam, 24, of Gazipur.

On information,


"Lissen! Dis is Mahmoud da Weasel!..."


a team of Rab-2 went to Shyamoli Sarak


"Load up the men, Sergeant Rafiq! The game's afoot!"


around 9:00am


"But Chief! It's 9a.m.! The sun's out!"


to arrest a gang of muggers, Rab sources said.


"Here, you muggers! Halt or we'll [BANG!] shoot!"




Spider senses tingling at the proximity of

Rab personnel, the criminals opened fire on the law-enforcers, Rab said. The Rab members fired back, which left Rubel, Zakir, Khokan and Rafiqul bullet injured.
"Aaaiiieee! I am bullet injured!"
"Aaaiiieee! Me, too!"
At one stage of the

shootout

, the muggers other than the injured managed to flee the scene.
... as though they had never been...
The Rab team then

nabbed

the four muggers.

Two guns with two bullets and two machetes were also recovered from the spot.

Adabar police said all the four youths received bullets in their legs.


Curiously enough, all were in the knees. From the back.
Posted by: Fred || 12/11/2010 00:00 || Comments || Link || E-Mail|| [302 views] Top|| File under:
Caribbean-Latin America
Mexico hunts for drug cartel's heads
[Iran Press TV] Mexican police have hunted for the top leaders of the country's main

narco mob

, La Familia, following a spate of blockades and shootouts in a Western state.

Federal police believes that several members of the group, including a top leader, have been killed during the attack, Mexican government

front man

for security issues Alejandro Poire said on Thursday.

" ... we have located and are closely pursuing high-level leaders of La Familia Michoacana ... Similarly, preliminary unconfirmed information indicates that in their retreat, the organization has suffered significant causalities, including possibly the death of one of their leaders," the

News Agency that Dare Not be Named

quoted Poire as saying.

The battle, which left at least 5 people dead, erupted on Wednesday night after

gunnies

in Apatzingan in Michoacan state opened fire on the police.

An 8-month baby and a teenage daughter of a former Apatzingan mayor were also among those killed.

The officers had gone to the venue for investigating a report about the presence of

gunnies

in the area.

The

gunnies

also fired on civilian cars and used the burning vehicles as barricades. Blockades have become a regular tactics used by

narco mob

s in Mexico.

According to Mexican officials, La Familia is the country's main trafficker of methamphetamine.

Since 2006, Mexican President Felipe Calderon has dispatched thousands of federal groups into Michoacan to fight the cartel.

Following the government's crackdown on the narcotics cartels,

narco gang

violence has surged, claiming more than 28,000 lives in the country.
Posted by: Fred || 12/11/2010 00:00 || Comments || Link || E-Mail|| [289 views] Top|| File under: Narcos
Caucasus/Russia/Central Asia
Moscow police detain terror suspect
[Iran Press TV] Russian security forces have

jugged

a woman suspected of having links with

beturbanned goons

and plotting a terror attack in Moscow, a report has revealed.

The 22-year-old woman, identified as Bella Barkinhoeva, had arrived in the Russian capital on Wednesday and was

nabbed

on Friday because of a phone call she made to her relatives, Russia Today cited an unnamed security source as saying on Friday.

The unnamed source added that the suspect comes from the restive North Caucasus republic of Ingushetia.

Sporadic attacks and

Islamic myrmidon

festivities

are common in Russia's North Caucasus republics, especially Chechnya, Dagestan and Ingushetia.

Russia has been fighting

faceless myrmidons

in the North Caucasus since the mid 1990s.

Boilerplate follows...
Violence first broke out in Chechnya in 1994, when 250,000 people were forced to flee to neighboring territories because of a war between Chechen separatists and the Russian army.

After a short-lived and unstable peace from 1996 to 1999, war resumed following actions blamed on Chechen

Islamic myrmidon

groups. An estimated 100,000 people have been killed in the conflict and many more displaced.

Widespread unemployment, especially among young adults, is a major problem that has been attributed to an increased recruitment of people by separatist

Islamic myrmidon

s.
Posted by: Fred || 12/11/2010 00:00 || Comments || Link || E-Mail|| [276 views] Top|| File under: Chechen Republic of Ichkeria
Down Under
Australian Customs Find Cocaine in Sunscreen Jars Sent from Lebanon
[An Nahar] Australian authorities seized a kilogram of cocaine hidden inside a consignment of sunscreen posted from

Leb

, Australian

News Agency that Dare Not be Named

reported.

The package was intercepted by Customs and Border Protection officers on December 3, AAP quoted the Australian Federal Police as saying.

Inside were six bottles labeled as Carrot Sun Oil and 12 jars labeled as Carrot Sun Cream. Federal police said the powder weighed 897 grams.

Police

jugged

Andrea Abdullah, 39, who appeared in court. He faces charges of importing and possessing a marketable quantity of cocaine.

He did not apply for bail which was formally refused by magistrate Allan Moore. He was remanded

in jug

to appear at the same court on December 15.

Charbel Boutros, 26, was also

jugged

, later Thursday. Police allege they found a number of computers and devices used to make pirated DVDs at his shop.

He also appeared in court, where bail was also formally refused by the judge.

Boutros is charged with attempted possession of a marketable quantity of cocaine and possessing a device for making copyright infringing devices.
Posted by: Fred || 12/11/2010 00:00 || Comments || Link || E-Mail|| [306 views] Top|| File under: Narcos
Europe
Car Explodes in Stockholm, Gas Cannisters & Second Blast Involved
One person has been killed and at least one other hurt as two explosions rocked the centre of the Swedish capital, Stockholm, reports say.

A car blew up near the busy shopping street of Drottninggatan, and another explosion hit nearby shortly afterwards, ** quoted police as saying.

Swedish Aftonbladet newspaper showed images of a burning white car. The cause of the blasts is not yet known.

Rescue services spokesman Roger Sverndal said the car which exploded had contained gas canisters, ** reported.
Posted by: Glenmore || 12/11/2010 14:07 || Comments || Link || E-Mail|| [872 views] Top|| File under:
The Grand Turk
'Bomb blasts rock Istanbul'
Blasts from at least four homemade bombs have rocked the western part of Istanbul in Turkey, damaging property without causing casualties, reports say.

Several windows smashed when the bombs went off simultaneously late Thursday on the European side of the city, Turkish media reported on Friday.

According to reports, two bombs went off in Sefa Square of Sisli Liberation district on the western wing of Turkey's largest city where Turkish police teams were sent to the scene to carry out investigations.

The other two bombs went kaboom! in Esebyurt Inonu and Basaksehir Gurercintepe districts at the same time, reports indicate.

No one has so far

grabbed credit

for the bombings.
Posted by: Fred || 12/11/2010 00:00 || Comments || Link || E-Mail|| [284 views] Top|| File under:
India-Pakistan
Today's Pakaboom: Death toll in Pakistan suicide blast rises to 17
(KUNA) -- The

corpse count

in a suicide blast that hit an under-construction hospital in the Northern Pak town of Hangu has increased to seventeen, said officials.

According to the latest details, a

jacket wallah

of age between 18 and 20, riding a

cycle of violence

went kaboom! himself at Al-Zuhra Hospital in Hangu. The

kaboom

killed 15 and

maimed

twenty others. Two more succumbed to injuries in the hospital. Police sources said that the killed also included three

coppers

, four women and three children.

Authorities feared further rise in the

corpse count

as at least five of the

maimed

were

at death's door

.

Local journalists said that the security forces have completely sealed the area and barred all media personnel from covering the incident. Local news channels said that the targeted hospital building has been completely destroyed, adding, several nearby buildings were also damaged.
Posted by: Fred || 12/11/2010 00:00 || Comments || Link || E-Mail|| [295 views] Top|| File under: TTP
Missile strike kills 5 militants in Waziristan
(KUNA) -- About five suspected

hard boyz

were killed in the latest US missile strike in the Pak tribal region of

Wazoo

Friday evening, said officials.

A US predator drone fired two missiles at a suspected

bully boy

hideout in Datakhel district of North

Wazoo

tribal agency, bordering Afghanistan, security officials told KUNA.

They said the strike killed five

bully boy

s, adding, at least four of them are of foreign origin. However,
The infamous However...
their identities could not be immediately established.
Posted by: Fred || 12/11/2010 00:00 || Comments || Link || E-Mail|| [306 views] Top|| File under: al-Qaeda in Pakistan
Suicide explosion in Pakistani city kills 15, wounds over 30
(KUNA) -- More than fifteen people were killed and over thirty others were

maimed

Friday evening in a suicide

kaboom

in a northern Pak town, only a day after another suicide blast in the region killed fifteen people, said police and officials. Atiq-ur-Rehman, Member of the National Assembly (MNA) from the area where the incident occurred, told KUNA that it was a suicide

car boom

kaboom

. He termed it a sectarian attack and said that the hospital belonged to the Shi'ite

Mohammedan

community. He said the

kaboom

also caused damage to a Shiite mosque, located in front of the hospital. He said more than a dozen people have been killed and several others

maimed

ones have been rushed to nearby hospitals. Police and Rescue sources confirmed to KUNA more than fifteen had been killed and said that so far thirty

maimed

have been rushed to hospitals. The

kaboom

took place as the security was on red alert on the occasion of Muharram across the country and in Hangu and Kohat towns in particular, known to be hotbeds of sectarian violence. Also, last Wednesday a suicide

kaboom

at a Kohat bus stop killed about 15 people and

maimed

near twenty others.
Posted by: Fred || 12/11/2010 00:00 || Comments || Link || E-Mail|| [311 views] Top|| File under: Lashkar e-Jhangvi
US consul flees Pakistan amid threats
[Iran Press TV]

Beautiful Downtown Peshawar

-based US Consul General Elizabeth Rood has reportedly left Pakistain after receiving numerous death threats from pro-Talibs.

A brief statement issued by the US Embassy in Islamabad has confirmed her sudden departure, a Press TV correspondent reported on Friday.

Media reports say Rood had reportedly received threats to her life and was "feeling unsafe."

Rood, who had assumed the post in August, had failed to perform her diplomatic activities in an extremely volatile region where militancy is rampant.

The development comes a hundreds of people have held anti-US protests for a second consecutive day. Protesters have condemned non-UN-sanctioned US

dronezap

s on Pakistain's tribal areas.



US dronezap

s have killed two thousand people in northwest Pakistain since 2004.

Pro-Talibs launched a series of bomb attacks against the US Consulate in Peshawar over the past months. At least seven people were killed in the early April attack.

There were several powerful

kaboom

s in the area near the consulate and a number of buildings collapsed.

According to official figures some 10,000 people have been killed in both Pak military operations and

US dronezap

s since former military ruler Pervez Perv Musharraf


... former dictator of Pakistain, who was less dictatorial and corrupt than any Pak civilian government to date ...


joined the so-called US-led war on terror following the 9/11 terrorist attacks on US soil.
Posted by: Fred || 12/11/2010 00:00 || Comments || Link || E-Mail|| [292 views] Top|| File under: Govt of Pakistan
Iraq
2 captured, explosives cache seized in Talafar
NINEWA / Aswat al-Iraq: Two persons were arrested Friday and a cache of highly-explosive materials seized in Talafar, an official source in the Ninewa Police Department said.

"Iraqi forces in Talafar, (60 km) northwest of Mosul, arrested two persons involved in the recent blast that left one civilian man killed and three others wounded in the northern part of the district," the source told Aswat al-Iraq news agency.

A civilian man was killed and three others wounded on Tuesday after an improvised explosive device planted inside a computer went off in northern Talafar, prompting the local council to rebuke security agencies and request the deployment of explosive detection equipment and the enhancement of intelligence efforts.

"The men, arrested upon intelligence tip-offs, are under initial investigative custody which confirmed their involvement in the blast," he added.
Meanwhile, the source said a force from the Quick Response Brigade (QRB) seized today (Dec. 10) a cache of weapons and 50 kg of highly explosive materials in the area of Mir Qassem, eastern Talafar.

"The cache was busted upon confessions of a gunman arrested earlier," he said, not giving further details about where the gunman was arrested.
Posted by: Steve White || 12/11/2010 00:00 || Comments || Link || E-Mail|| [283 views] Top|| File under:
Israel-Palestine-Jordan
Israel refuses to apologize to Turkey over flotilla attack
(KUNA) -- Israeli foreign ministry asserted here Friday voiced opposition to making apologies to Turkey over the incident of attacking the Freedom Convoy flotilla last May as a way for resetting relations between the two countries.

Israel's Deputy Foreign Minister Daniel Ayalon said in a statement to Radio Israel today "my ministry objects to the Turkish demand for Israel to apologize on the backdrop of Marmara ship incident." He added "such apology may have ethical, political and legal repercussions, " stressing "Israel will not shoulder responsibility for things it is not responsible of." However,
The infamous However...
Ayalon said "it is important to maintain contacts between Israel and Turkey until a solution is reached," claiming "the matter lays with the government in Ankara." Ayalon's statement comes at a time when some Israeli press statements reported that Tel Aviv and Ankara are about to reach an agreement that puts an end to the crisis that flared up following the killing of nine Turkish citizens in the attack, which targeted the

Gazoo

-bound Freedom Flotilla convoy last May.

Further, the Israeli newspaper Haaretz said yesterday that Israel may offer Turkey what it described as "a major humanitarian compensation for the families of victims who fell as a result of the attack." It added "Turkish Prime Minister Recep Tayyip Erdogan asked the Israeli government to offer an apology to Ankara, though Israel prefers to use the word 'regret'" Finally, the newspaper said "Israel is expected to offer thousands of dollars to families of the nine Turkish victims killed in the attack".
Posted by: Fred || 12/11/2010 00:00 || Comments || Link || E-Mail|| [531 views] Top|| File under: Hamas
'Two Gazans killed in tank shell blast'
[Iran Press TV] At least two

Paleostin

ians have been killed in the besieged coastal enclave of

Gazoo

when an Israeli tank shell detonated, reports say.

According to the reports, the

kaboom

was caused by an un

exploded

Israeli tank shell which was most probably left from Israel's massive 22-day onslaught against

Gazoo

in the turn of 2009.

The Israeli offensive on

Gazoo

claimed the lives of over 1,400

Paleostin

ians -- most of them

women and kiddies

.

Earlier, Israeli troops shot and

maimed

three

Paleostin

ians, one of them a teenager, in the impoverished

Gazoo

Strip. The

Paleostin

ians were reportedly collecting gravel to use in construction work when they came under fire.

Nearly one hundred

Paleostin

ians have been shot at by Israeli soldiers since March while collecting construction material near the

Gazoo

border.

Gazoo

has been under Israel's all-out siege since 2007.

The naval siege of the impoverished coastal sliver, however, remains in place, exports are banned and imports of raw and construction materials are restricted.

Some 40 percent of

Gazoo

residents have gone without jobs since Israel imposed the siege on the enclave in June 2007 following

Hamas, always the voice of sweet reason,

' victory in a democratic election.
Posted by: Fred || 12/11/2010 00:00 || Comments || Link || E-Mail|| [294 views] Top|| File under: Hamas
Southeast Asia
Indonesia arrests one of last key militants
[Emirates 24/7] Indonesia has

jugged

a key Islamist

Islamic exemplar

commander for alleged involvement in paramilitary training in Southeast Asia, a move that will reduce the threat of terror attacks in Southeast Asia's largest economy, police said on Friday.

The capture is the latest in a string of high-profile raids in the past year by Western-trained anti-terror police after deadly bomb attacks on Jakarta hotels in 2009, underlining a potential improvement in security that could help draw foreign investment.

Security experts said Friday's arrest of Mustofa, alias Abu Tholut, one of only a few Islamist

Islamic exemplar

leaders captured alive, will help reveal more about Islamic

Islamic exemplar

movements and their plans in Indonesia.

"With a series of captures we've had recently, including Tholut, we can press terrorism down in Indonesia," police

front man

Iskandar Hasan told

Rooters

.

Mustofa is a firearms expert who went to Afghanistan in the late 1980s before returning to Asia to train

Islamic exemplar

group Jemaah Islamiah, a paramilitary camp in Mindanao in the Philippines and recently another camp in Indonesia's Aceh, said Sidney Jones, an expert on security at International Crisis Group in Jakarta.

"He is going to be potentially a very valuable source of information who knows about the exact role of Abu Bakar Bashir as well as the activities of the group in Aceh," she said.

Bashir, said by police to be the leader of al Qaeda in Indonesia, twice

beat feet

terror charges but is now in detention for alleged involvement with the Aceh group.

The Aceh-based group had planned to attack the president, government officials, and state guests attending an independence day event in August, with the aim of declaring Indonesia an Islamic state ruled by sharia law, police have said.

Since bomb attacks in the capital in July last year, blamed on a Jemaah Islamiah splinter group, police have foiled further attacks, and increased stability and a strong economy is expected to draw greater portfolio and direct investment.
Posted by: Fred || 12/11/2010 00:00 || Comments || Link || E-Mail|| [292 views] Top|| File under: Jemaah Islamiyah
Syria-Lebanon-Iran
Israeli drone flies over south Lebanon
[Iran Press TV] An Israeli reconnaissance aircraft has penetrated the Lebanese airspace and flown over parts of the country in flagrant violation of a UN Security Council resolution.

The Israeli aircraft crossed into Lebanese airspace at 7:10 a.m. local time (0410 GMT) on Wednesday and conducted several unwarranted flights over areas in southern

Leb

, including Alma al-Shaab town, a statement released by the Lebanese military said Friday.

The remote-controlled drone left at 18:05 p.m. local time (1505 GMT) while flying over the village of al-Naqoura, located 91 km (57 miles) south of the capital Beirut.

Israel violates

Leb

's airspace on an almost daily basis, claiming they serve surveillance purposes.



Leb

's government, the

Hezbullies

resistance movement and the UN Interim Force in

Leb

, known as UNIFIL, have repeatedly cited Israel's air surveillance flights over

Leb

as a clear violation of UN resolution 1701 and the country's

illusory sovereignty

.

UN Security Council Resolution 1701, which brokered a ceasefire in the war Israel launched against

Leb

in the summer of 2006, calls on Israel to respect

Leb

's

illusory sovereignty

and territorial integrity.

In 2009, Beirut complained to the

United Nations, aka the Oyster Bay Chowder and Marching Society

about Israeli aircraft violating its airspace over the south of the country.
Posted by: Fred || 12/11/2010 00:00 || Comments || Link || E-Mail|| [348 views] Top|| File under: Hezbollah
--Tech
The R**hthaven Blegethon Continues......
Sad to say, "Folks? We aren't there yet.......Fred needs several more $5.00 donations."

All of us here know the meaning of the word sue when used in the context of being sued. But most of us here, have probably never really heard that phrase, "You are being sued."

Fred has. All because he has provided a place for a rant -- in a burg. And pays for it.

We Rantburger are large in numbers....... but we haven't done enough in supporting Fred. That goal of $1,000 still has not been met.... (and consider the additonal monthly costs he has to keep our Burg going).

As you go about your weekend, at each stop throughout the days, as you offer payment, consider this:

1. Ever written an opinion/words/statement (a rant) at Rantburg? Then you owe Fred.
2. Ever had anyone ask you, "How do you know so much about this/that?" and you know it is because of Rantburg... Then you own Fred.
3. Ever clicked in at least 2 times daily to read articles at Rantburg? Then you owe Fred.
4. Ever posted an article at Rantburg? Then you owe Fred.
5. Ever in a comment, sourced another website? Then you own Fred.

You owe Fred 5 bucks.

Because you can do any of the above 5 things, Fred is being sued.
Because he offers you Rantburg as your own personal blog, Fred is being sued.
Because he has provided a virtual Burg for accumulation of articles and knowledge about fighting this terrorist war, Fred is being sued.

It's easy to donate -- just click on the big red You at the top of the page. You got some choices of payment opportunities.

From Fred:
I reached agreement with Righthaven the beginning of October. I've been waiting for the paperwork since then. Squire Cingold called me to see how it was going and I told him, and he called them for me to see what was up. In the course of the resulting poopstorm they said they sent me the papers by email the day I talked to them, plus a followup. Never saw any of them -- presumably eaten by Gmail's spam filters, even though I got their latest holler.

Anyway, I'm not supposed to disclose the amount of the settlement by the terms of the agreement, but it's more than is currently in the Rantburg bank (or in my checkbook after paying for a new HVAC system in October...) So if you've got spare change, please kick in. By this point it's easier to spend four digits to make it go away than to spend five digits defending it, which is what they count on

Posted by: Sherry || 12/11/2010 04:57 || Comments || Link || E-Mail|| [507 views] Top|| File under:
Who's in the News
39
[untagged]
4
Hezbollah
3
Govt of Pakistan
2
Hamas
2
Narcos
2
Commies
2
Govt of Iran
1
Pirates
1
TTP
1
al-Qaeda in Arabia
1
al-Qaeda in Pakistan
1
Chechen Republic of Ichkeria
1
Govt of Sudan
1
Jemaah Islamiyah
1
Lashkar e-Jhangvi
Bookmark
E-Mail Me
The Classics
The O Club
Rantburg Store
The Bloids
The Never-ending Story
Thugburg
Gulf War I
The Way We Were
Bio
Merry-Go-Blog
Hair Through the Ages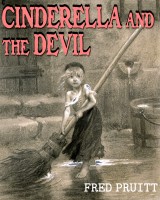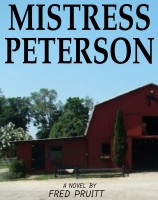 On Sale now!


A multi-volume chronology and reference guide set detailing three years of the Mexican Drug War between 2010 and 2012.

Rantburg.com and borderlandbeat.com correspondent and author Chris Covert presents his first non-fiction work detailing the drug and gang related violence in Mexico.

Chris gives us Mexican press dispatches of drug and gang war violence over three years, presented in a multi volume set intended to chronicle the death, violence and mayhem which has dominated Mexico for six years.
Click here for more information


Meet the Mods
In no particular order...


Steve White
Seafarious
Pappy
lotp
Scooter McGruder
john frum
tu3031
badanov
sherry
ryuge
GolfBravoUSMC
Bright Pebbles
trailing wife
Gloria
Fred
Besoeker
Glenmore
Frank G
3dc
Skidmark
Alaska Paul



Better than the average link...



Rantburg was assembled from recycled algorithms in the United States of America. No trees were destroyed in the production of this weblog. We did hurt some, though. Sorry.
3.228.10.34