Afghanistan
US Troops Sealing Off Marjah Escape Routes
U.S. and Afghan soldiers linked up with Marines on the outskirts of the Taliban stronghold of Marjah on Thursday, sealing off escape routes and setting the stage for what is being described as the biggest offensive of the nine-year war.

Taliban defenders repeatedly fired rockets and mortars at units poised in foxholes along the edge of the town, apparently trying to lure NATO forces into skirmishes before the big attack.

"They're trying to draw us in," said Capt. Joshua Winfrey, 30, of Tulsa, Okla., commander of Lima Company, 3rd Battalion, 6th Marines.


That's right, every round they fire now is a round they can't fire later.
Posted by: crosspatch || 02/11/2010 16:21 || Comments || Link || E-Mail|| [6588 views] Top|| File under:
SAS take out top 50 Taliban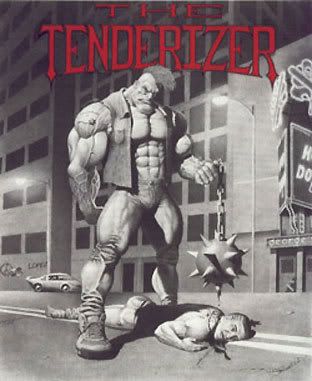 British SAS heroes have killed up to 50 Taliban commanders in daring raids behind enemy lines.


With a little help from some friends. ;-)

That's a lot of bad guy emirs, who are harder to replace than cannon fodder. Well done to all involved.

The joint attacks with US special forces over the past two weeks have helped prepare the ground for the biggest battle in Afghanistan yet - when 4,000 British troops will go into action.

Special forces dealt the deadly blow to the Taliban by taking out scores of their top field commanders in the build-up to the massive offensive. SAS men and US Navy SEAL teams killed the 50 insurgent leaders in a series of dramatic covert operations deep inside southern Afghanistan's Helmand badlands. Their objective was to destroy the Taliban command structure - and military sources labelled the daring raids "a great success".


Wow! Looks like this novel tactic might be working!


Precise details remain a secret but it is known that the elite forces spearheaded a "shaping operation" to soften-up the enemy before the biggest offensive since the conflict began in 2001 is launched.


Any time left for any further "shaping"? Seems they don't know to hide even though they are already under attack. Is this for real? Things aren't going to improve for them magically, it would seem.


Other British units have also been heavily engaged in the operations to disrupt the Taliban.


Stealing their wooden legs and glass eyes are they?


Scots Guards uncovered a bomb-making factory and destroyed more than 20 deadly devices. Grenadier Guards pushed south, hunting for insurgents.

But the Taliban ran away fled rather than fight, leaving booby traps behind.


How Islamic.




We already know how it ends when they don't run away. So do they, for all their bluster.

The Grenadiers left the way clear for dozens of local Afghan National Army and police to flood in and begin the process of bringing security to the district.

Major Jim Green, one of the Grenadier officers who planned the shaping operation, told The Sun: "This phase was all about putting the insurgents on the back foot. The lads down there have done some incredible things. This has been a great success. It was an operation to free the local people from the Taliban's grip."

Meticulous planning stretching back weeks would have gone into the SAS raids which struck the first blow against the Taliban - and put fear in their hearts.

Patrols of around four men would have used the tried and tested "find, fix, strike" method to locate and destroy their prey. Their tactics are veiled in secrecy. But they would have moved by night, covering their tracks as they went. Then they would strike with lethal force before vanishing to seek new targets.

The full allied assault, labelled Operation Moshtarak, will involve up to 15,000 troops - at least 4,000 of them British.
Moshtarak means together in the Dari language, I have discovered.
Fighting in the Taliban- controlled Nad e-Ali area of Helmand is expected to be ferocious.


Snipers. Lots of snipers given the upcoming human shield tactics.


Insurgents have even hung from trees blood-stained uniforms discarded by British troops as a taunting warning.


I feel it will have the opposite effect from what they were hoping.




Why would the British troops discard their uniforms? Is it possible the insurgents were mistaken as to their provenance? I mean, if they weren't British uniforms -- the rebels in Sri Lanka aren't using theirs anymore...

Major Green said the presence of British troops alongside Afghan National Army soldiers in operations so far was welcomed by people living in the insurgent stronghold.
Armed this time, that is.
And when the big assault gets under way, a similar tactic will be used, with Our Boys and Afghan forces going in side by side.

This is the first time Afghan troops have been engaged with the international force on such a scale.


Watch and learn how insurgents die and their friends don't really come back to haunt you if you act en-masse.


Commanders hope it will help reassure locals in Taliban hotspots that their ordeal is almost over.


No more Taliban courts, kid BBQs, acid baths, or stoning events. That's a good thing.


The build-up to Operation Moshtarak continued at Britain's Camp Bastion HQ yesterday. So many helicopters and transport planes are now using the air base there that it is officially busier than Essex's Stansted Airport, an RAF officer revealed.

Squadron Leader John Parfitt is Senior Air Traffic Control Officer at the base.

And when the generals give the order for the big push to start, he and his colleagues will co-ordinate helicopter movements in and out of Camp Bastion.

He said: "We currently have more than 550 movements a day. And during the op we will see a surge in movements. It will be the busiest day of our careers."

He described the mood as "businesslike but confident".

The Taliban's leader in Pakistan did die of wounds received in a US missile attack on his stronghold in Waziristan last month, Interior Minister Rehman Mali said yesterday.


It's going to be a while before I get tired of hearing that.


Ruthless Hakimullah Mehsud, 28, was behind bomb attacks that have killed more than 600 people.


Afghans can breathe a sigh of relief now that this public enemy has died.





The blog at this link seems to express concern about excessive "friendly fire" casualties the Brits are suffering from US forces. Any comments out there on this?



This article starring:
Hakimullah Mehsud
Posted by: gorb || 02/11/2010 01:55 || Comments || Link || E-Mail|| [6560 views] Top|| File under:
Africa Horn
Somali Youth Movement Declare Holy War on Kenya
[Asharq al-Aswat] The Somali Youth Mujahidin Movement [MYM], which is currently in control of the town of Kisimayo, 500 kilometer south of the capital Mogadishu, has threatened to wage what it called "a holy war" on Kenya on Monday due to the Kenyan government mobilizing its troops on its border with Somalia. Sheikh Hasan Jidi, a prominent MYM leader and deputy governor of the Islamic province of Juba, said that his group received information that Kenya is planning to launch a major offensive on Somali border areas which are under the control of the MYM, that it is mobilizing thousands of troops on the border areas, and that Somali militias received military training in Kenyan territories to fight against the MYM fighters.

Sheikh Jidi said that US warplanes flew over Kisimayo over the past two days. He added: "They are all planning to attack us by sea, land, and air, so we have to be prepared to defend religion and homeland. We maintain that the enemies are going to attack us. We should not wait until they come, but must be prepared to repulse the attack they plan to launch." According to eyewitnesses in Kisimayo, warplanes, believed to be American, flew many sorties over the city at a low altitude, increasing fears in the region.

The MYM's announcement in Kisimayo came in response to the massing of thousands of Kenyan troops along the border of the two countries. The Kenyan government has voiced its fears that the MYM fighters may enter its territories if the Somali government launches an offensive on the bases of the Somali Islamist rebels. In addition, approximately 2,500 Somali recruits who received military training in Kenya were in en route to the border areas. According to security sources, these new recruits intend to launch an offensive on the southern Somali areas from the Kenyan border. The Kenyan government had earlier hinted at the possibility of intervening militarily in Somalia if necessary, particularly if Kenya's national security is endangered or its strategic interests are threatened.

In another development, Ethiopian army units have crossed the Somali border and reached an area 30 kilometers north of Baldwin in central Somalia. In addition, the province of Bakul in southwest of the country witnessed another Ethiopian military move.

Media war began between the Somali government and the opposition groups with each side trying to galvanize militias to its side before a new round of fighting breaks out, something that is expected any time. The MYM today displayed weapons it captured and paraded troops it said they dissented from the government forces and joined the YMM fighters. It displayed 50 AK 47 guns and an officer who led the dissident force. A spokesman for the MYM said that "the movement welcomes any troops that dissent from the government and called on other government forces to lay down their arms, abandon the government, and surrender to the mujahidin. He said that 50 government personnel, some of whom recently received training in Djibouti, today surrendered voluntarily to the MYM." The Somali government has made no comment on this issue. This is not the first time one of the fighting parties in Somalia has paraded forces that dissented from its adversary and surrendered. Troops and militias of the Somali government had previously fled and joined the MYM, and vice versa.

Sheikh Yusuf Ziyad Antaadi, minister of state at the Somali Defense Ministry, said that "his government had previously suffered big financial problems that led to postponing launching a major military offensive to drive the rebels out of the capital Mogadishu." He added that "the international community did nothing worth mentioning to support the Somali government financially, but the government has now overcome those problems."
Posted by: Fred || 02/11/2010 00:00 || Comments || Link || E-Mail|| [6484 views] Top|| File under: al-Shabaab
Arabia
Yemen says near deal to end war with Houthis
[Al Arabiya Latest] Yemen is close to reaching a deal with northern Shiite rebels, a government official said on Wednesday, aiming to end a war that has raged on and off since 2004 and drawn in neighboring Saudi Arabia.

The government and rebels have been exchanging proposals in recent days to settle the conflict, one of three that the government is fighting on its territory, and Sanaa was waiting for a final agreement from rebel leader Abdul-Malik al-Houthi. "A deal is expected to be finalized soon with the Houthis to end the war," the official said.

He said the development comes "in light of al-Houthi's acceptance of the six conditions," put forward by the Sanaa government, which included a recently added condition to pledge not to attack neighboring Saudi Arabia.

Yemen said last week it had handed the rebels from the Shiite minority a timetable for implementing the government's ceasefire terms, a week after rejecting their truce offer because it did not include a promise to end hostilities with Saudi Arabia.
Posted by: Fred || 02/11/2010 00:00 || Comments || Link || E-Mail|| [6483 views] Top|| File under:
Europe
Kurdish editor gets 21 years over PKK links
[Iran Press TV Latest] A Turkish court has sentenced the editor-in-chief of a Kurdish-language newspaper to 21 years and three months in prison on charges of spreading separatist propaganda.

The court on Wednesday ruled that Ozan Kilinc had "disseminated the propaganda of a terrorist organization" by publishing reports and pictures on the outlawed Kurdistan Workers' Party (PKK) and its jailed leader in 12 separate issues of the Azadiya Welat (Independence of Homeland) daily in June last year.

Kilinc, who also owns the newspaper, was found guilty of "committing a crime on behalf of the terrorist organization." The judges issued an arrest warrant for the chief editor, who was tried and convicted in absentia.

Azadiya Welat, founded in 1994 as a weekly which turned into a daily in 2006, has often been the target of judicial action on grounds that it is a mouthpiece for the terrorist PKK group.

The paper's previous editor-in-chief, Vedat Kursun, has been in jail for the past 13 months while being tried for spreading terrorist propaganda, praising criminals and aiding PKK militants.

The PKK is listed as a terrorist organization by much of the international community, including Turkey, Iran, the US and European Union member states.

More than 40,000 people have lost their lives since the militant group launched its armed campaign against Ankara in 1984, as part of a quest to establish an independent Kurdish state in southeastern Turkey.

Turkish fighter jets frequently shell PKK strongholds in northern Iraq, from where the militants launch attacks against Turkey.
Posted by: Fred || 02/11/2010 00:00 || Comments || Link || E-Mail|| [6477 views] Top|| File under: Commies
India-Pakistan
Lawyer for 26/11 accused shot dead in Mumbai
Shahid Azmi, the lawyer for Faheem Ansari, accused of helping the Lashkar-e-Taiba in the 26/11 attacks in Mumbai, has been killed.

Four assailants barged into his office in Taxi Men colony in Kurla and shot two bullets into him at point blank range, the police said.

He was rushed to Rajawadi Hospital in Ghatkopar where he was declared dead. The assailants fled from the scene after the incident.

Shahid, who was nephew of Samajwadi Party leader and Govandi MLA Abu Asim Azmi, had also appeared as defence counsel for the accused in July 11 Mumbai local train blasts.

In the past, he has represented those accused in the Ghatkopar and Mulund blasts. The police confirmed that the Chhota Shakeel gang had tried to kill him a few years ago.

Ansari was arrested in Uttar Pradesh in February, 2008. Maps marked with important buildings in Mumbai were found with him. He was brought from a UP jail to Mumbai in December that year, after the 26/11 attacks.
Posted by: john frum || 02/11/2010 15:38 || Comments || Link || E-Mail|| [6541 views] Top|| File under:
Two injured in Hangu bazaar blast: officials
[Dawn] At least two people were injured when a bomb ripped through a CD shop in the main Hangu bazaar on Wednesday.

A bomb, planted in the audio and video CD shop in Hangu bazaar by suspected militants, went off while two people were inside and injured both, police officials told DawnNews.

The injured were hit by splinters and were shifted to Hangu Civil Hospital as bomb disposal squad cordoned off the area for investigation.

This was the first terrorist attack after the government brokered peace agreement of February 4, 2010, according to which the rival sects are bound not to target shops and houses.
Posted by: Fred || 02/11/2010 00:00 || Comments || Link || E-Mail|| [6504 views] Top|| File under: TTP
Bomb attack leaves 19 dead in Khyber Agency
[Dawn] The focus of intense fighting between security forces and Taliban suddenly shifted to Khyber Agency on Wednesday when 15 security personnel, a brigadier and a pilot among them, and seven civilians lost their lives in a gun attack, a suicide bombing and a helicopter crash.

The brigadier was killed and two other officers, a major and a lieutenant, were injured when Taliban insurgents ambushed an army rescue party searching for bodies of the pilot and a gunner of a helicopter gunship which had crashed in the Tirah valley.

Names of the brigadier and the injured major and lieutenant could not be ascertained.

In the suicide attack on a Khasadar patrol vehicle in Jamrud tehsil, 11 Khasadars, a captain and seven civilians were killed and 11 people were injured.

The powerful blast destroyed the vehicle on the main Peshawar-Torkham road near a police checkpoint.

Three other vehicles were heavily damaged by flying shrapnel. The shoes and slippers of the victims were scattered across the blood-spattered road.

Jamrud's Assistant Political Agent Rehan Khattak confirmed that 11 Khasadar personnel, an officer identified as Captain Salim and seven civilians, three tribal elders among them, had died in the attack.

The army was deployed in Tirah before the invasion of Afghanistan by US-led allied forces.

The valley is a stronghold of local and foreign terrorists and security forces have been trying to flush them out of the area.

The sources said that the army team led by the brigadier was going to the area where the military helicopter gunship had crashed in Nangrosa area because of a technical fault.

Army officer Col Nadeem told Dawn that the helicopter had crashed in Nangrosa locality because of bad weather. It was on a routine surveillance in the area.

Rahat Gul, an official of the Khyber Political Administration, told Dawn that people who died in the suicide bombing included Zarmat Khan, a line officer of Jamrud subdivision.

It is a crowded place because of its proximity with Peshawar's Karkhano market with a large number of shops dealing in foreign goods.

Local resident Irfan Afridi said he had seen a man running towards the Khasadar vehicle and then he heard a huge blast. The vehicle, with some 15 Khasadar personnel, was on a routine patrol.

Line Officer Zarmat Khan and six other Khasadar personnel died on the spot, said Taimour Khan, another witness.

The injured included journalist Amjad Khan whose condition was said to be stable.

There was no claim of responsibility but Taliban and Al Qaeda-linked insurgents have killed around 3,000 people in bomb attacks across Pakistan since July 2007.
Posted by: Fred || 02/11/2010 00:00 || Comments || Link || E-Mail|| [6496 views] Top|| File under: TTP
'74 killed in Bajaur operation'
[The News (Pak) Top Stories] Security forces claimed to have killed 74 militants and injured 54 others and wrested the strategically important hilltops and areas from the insurgents during the weeklong military operation in the Mamond subdivision of restive Bajaur Agency.

Briefing reporters on Tuesday, the in-charge of Bajaur military operation, Brig Abid Mumtaz, and Commandant of Bajaur Scouts Col Nauman Saeed said security forces had launched a decisive action against the militants in the troubled Mamond area on January 29.

They said the operation was still going on. "Security forces have captured Sewai and Damadola, the strongholds of militants, and smashed their command and control system. "The forces have also cleared many areas of militants in Bajaur Agency and established the writ of the government," Brig Mumtaz stressed.

He said the contingents of Army and the Frontier Corps, (FC) backed by jet fighters of Pakistan Air Force and gunship helicopters, launched operation from three directions against the militants hiding in Mamond subdivision, which yield positive results.

Brig Abid Mumtaz said a total of 74 militants were killed and 54 others injured while a number of their hideouts and bunkers had been destroyed in the weeklong operation. He added 10 soldiers had embraced martyrdom and 22 sustained injuries in the action.He lauded the role of tribesmen and their support to the security forces.
Posted by: Fred || 02/11/2010 00:00 || Comments || Link || E-Mail|| [6513 views] Top|| File under:
Suicide vests recovered from a dispensary
[Dawn] Law enforcement agencies raided a dispensary in Jamal Ghari area on outskirts of the Mardan District and recovered two suicide vests from there on Wednesday.

Police sources said that the owner of the village clinic Nasir Khan was a Taliban supporter and had been supporting the militants there. The house and the dispensary of the alleged suspect was raided after the police received a tip-off and during the search operation, two suicide vests were recovered. The accused Nasir Khan is at large and police is searching for the accused.

Meanwhile in another incident, the Nowshera police arrested three suspects from Akora Khattak and have taken them for interrogation.
Posted by: Fred || 02/11/2010 00:00 || Comments || Link || E-Mail|| [6481 views] Top|| File under: TTP
Hakimullah Mehsud's excellent adventure to Karachi with abdominal injuries
Tehreek-e-Taliban Pakistan has confirmed the death of TTP Chief Hakimullah Mehsud Tuesday. The Taliban leader was severely injured in a Drone attack in Shaktoi on the night between 13th and 14th January, 2010.


Other reports stated he received wounds to the leg and abdomen.


Though Mehsud was reported to be injured in the drone attacks, an audio tape released on January 16 revealed that Mehsud was alive.
From another report: Taliban militants issued an audio tape on January 16 purportedly from Hakimullah, denying he was killed in a U.S. missile strike two days earlier. "I am neither wounded nor dead, I am fine," said a man on the tape which a Taliban spokesman played over the telephone to a Reuters reporter.
So, hurt but still had his strength and defiance. Audio only so as to hide the extent of his injuries. Anxious to get better and return to fighting the infidels.
A doctor was kidnapped from Hango for treating the TTP chief. Later, he was shifted from Shaktoi to Mamonzai.


So, the highest treatment the Taliban could get (for their leader, remember) was the best doctor in...Hango. Yeah, I want a doctor from the civil hospital from a small city of Pakistan's North-West Frontier Province treating me for life-threatening injuries. With no nurse and minimal supplies, presumably.


According to Taliban, Mehsud died on February 9, 2010 while he was being transferred to Karachi. The banned outfit stated that their leader succumbed to his injuries near Multan. His body was then taken back to tribal areas.


So, it took 27 days from the injury received by the U.S. missile strike until death. Multan is quite far from where he was injured, as well as being quite far from Karachi as well. Given the nature of the wounds, the medical care available, and the fact that they transported him hundreds of miles along the poor roads of the frontier, I can only imagine what Mehsud's last days must have been like. Sepsis takes a long time to kill a man, doesn't it?
Posted by: gromky || 02/11/2010 00:01 || Comments || Link || E-Mail|| [6493 views] Top|| File under:
Iraq
Iraq orders former Xe out - You can stick a fork in us, we're done!
BAGHDAD -- Iraq has ordered hundreds of private security guards linked to Blackwater Worldwide to leave the country within seven days or face possible arrest on visa violations, the interior minister said Wednesday.

The order comes in the wake of a U.S. judge's dismissal of criminal charges against five Blackwater guards who were accused in the September 2007 shooting deaths of 17 Iraqis in Baghdad.

It applies to about 250 security contractors who worked for Blackwater in Iraq at the time of the incident, Interior Minister Jawad al-Bolani told The Associated Press.

Some of the guards now work for other security firms in Iraq, while others work for a Blackwater subsidiary, al-Bolani said. He said all "concerned parties" were notified of the order three days ago and now have four days left before they must leave. He did not name the companies.

Blackwater security contractors were protecting U.S. diplomats when the guards opened fire in Nisoor Square, a busy Baghdad intersection, on Sept. 16, 2007. Seventeen people were killed, including women and children, in a shooting that inflamed anti-American sentiment in Iraq.

"We want to turn the page," al-Bolani said. "It was a painful experience, and we would like to go forward."

Backlash from the Blackwater shooting has been felt hardest by private security contractors, who typically provide protection for diplomats, journalists and aid workers. Iraqi security forces have routinely stopped security details at checkpoints to conduct searches and question guards. Security guards will be required within the next 10 days to register their weapons with the Ministry of Interior, al-Bolani said. Failure to do so could result in arrest, he added.

Based in Moyock, North Carolina, Blackwater is now known as Xe Services, a name change that happened after six of the security firm's guards were charged in the Nisoor Square shooting. At the time, Blackwater was the largest of the State Department's three security contractors working in Iraq.

Xe Services said the company had no employees currently in Iraq, including with its subsidiary, Presidential Airways.

"Xe does not have one, single person in Iraq," said Xe spokeswoman Stacy DeLuke.

The U.S. Embassy in Baghdad declined comment. The State Department in Washington did not immediately respond to requests seeking comment.

The Blackwater guards involved in the incident said they were ambushed, but U.S. prosecutors and many Iraqis said they let loose an unprovoked attack on civilians using machine guns and grenades.

One of the accused guards pleaded guilty in the case, but a federal judge in Washington threw out charges against the other five in December, ruling that the Justice Department for mishandling the evidence.

The legal ruling infuriated Iraqis and Prime Minister Nouri al-Maliki vowed to seek punishment for the guards. Last month, U.S. Vice President Joe Biden flew to Baghdad to assure Iraqis the Obama administration to appeal the case and bring the guards back to trial.

The shooting further strained relations between the United States and Iraq, leading the parliament in Baghdad to seek new laws that would clear the way for foreign contractors to be prosecuted in Iraqi courts. The U.S. government rejected those demands in the Blackwater case.

In January 2009, the State Department informed Blackwater that it would not renew its contracts to provide security for U.S. diplomats in Iraq because of the Iraqi government's refusal to grant it an operating license. But last September, the State Department said it temporarily extended a contract with Blackwater subsidiary Presidential Airways to provide air support for U.S. diplomats. The State Department has since ended its contracts with Xe, and DynCorp International has taken over air support.

The Justice Department now is investigating whether Blackwater tried to bribe Iraqi officials with $1 million to allow the company to keep working there after the Baghdad shooting, according to U.S. officials close to the probe.
Posted by: Besoeker || 02/11/2010 00:00 || Comments || Link || E-Mail|| [6486 views] Top|| File under:
Israel-Palestine-Jordan
Palestinians arrest Al-Qaeda suspects in West Bank
Palestinian security forces have for the first time arrested a suspected cell of Al-Qaeda sympathisers in the occupied West Bank, a senior officer said on Wednesday.

Brigadier General Ibrahim Ramadan said the six young men arrested near the northern West Bank town of Jenin last week were carrying out military training but had not yet selected any targets to attack.

"They considered themselves part of Al-Qaeda but did not have any contacts with Al-Qaeda leaders abroad," he said, announcing the arrests on Wednesday.

"They all had shaved heads and long beards,


Yep, that's them. Book 'em Aziz.


and they consider both Fatah and Hamas to be infidels," he added, referring to the secular movement of Western-backed president Mahmud Abbas and the Islamist group ruling Gaza.

Ramadan denied that Israeli security forces were involved in the arrests, which he said followed an investigation into a cache of homemade explosives found in the countryside outside Jenin.
Posted by: ed || 02/11/2010 10:35 || Comments || Link || E-Mail|| [6497 views] Top|| File under:
'Terrorist was a Palestinian officer'
Soldier sitting in jeep stabbed, crashes vehicle as he tries to escape.

A Palestinian Authority police officer stabbed and killed an IDF non-commissioned officer on Wednesday who was sitting in a military jeep in a traffic jam near the Tapuah junction in Samaria. The soldier, St.-Sgt. Maj. Ihab Khatib, 26, from the mostly Druse village of Maghar in the Galilee and a member of the Kfir Brigade, was on his way from Jenin to a military outpost near the junction, located on Road 60, the main north-south highway in the West Bank.

Khatib was sitting in his Sufa jeep with the window open when the PA police officer, who was wearing civilian clothes and was later identified as Muhammad Hatib, approached, pulled out a knife and thrust it into Khatib's chest. Khatib tried to escape by pressing down on the gas pedal, eventually flipping over in his jeep on the side of the road. Yossi Margalit, a security officer for the Rehalim settlement who was nearby, rammed his car into the terrorist, lightly wounding him. He was apprehended by soldiers and handed over to the Shin Bet (Israel Security Agency) for questioning.

IDF sources said it appeared Hatib had acted alone and had lain in wait for a military target, since he had waited on the side of the road when he could have attacked Israelis at a nearby hitchhiking post.

Khatib is survived by parents and five siblings. Several years ago, his uncle was killed in action while serving in the army and during the Second Lebanon War, his aunt was killed when a Katyusha rocket fired by Hizbullah hit her house.

IDF sources said the attacker was the head of bureau for the PA's Ramallah police chief. IDF sources said that the PA police were trained by a European Union organization, based in Ramallah, called the EUPOL COPPS (the EU Police Co-ordinating Office for Palestinian Police Support).

Brig.-Gen. Yoav Mordechai, head of the Civil Administration of Judea and Samaria, spoke with senior PA officials and updated them on the attack. The Palestinians told Mordechai that they planned to conduct their own independent investigation into the incident. Palestinian Authority Prime Minister Salam Fayyad denounced the attack and said it "conflicts with our national interests." He pledged to take steps to prevent such incidents in the future, while endorsing "peaceful resistance" against settlements and the security barrier.

Reacting to the stabbing, one government source said on Wednesday night that while the PA had made marked improvements in its security apparatus, as Israel has repeatedly said in public, "they still have serious challenges, one of them being the ability to deal with their own Fatah people."
Posted by: ryuge || 02/11/2010 01:42 || Comments || Link || E-Mail|| [6489 views] Top|| File under:
Israeli jets bomb Gaza in response to rocket fire
[Al Arabiya Latest] Israeli warplanes bombed several sites in southern Gaza overnight in response to rocket fire from the Hamas-run enclave, the army said on Wednesday, as Israel's foreign minister said that Indirect Middle East peace talks should begin soon.

No one was wounded or killed in the strikes, which destroyed an abandoned building in Gaza's only airport, according to medics.

The airport was shut down and largely destroyed after the outbreak of the 2000 Palestinian uprising, or intifada, and has not been used since.

The attacks came in response to rocket fire from the impoverished enclave over the past several days, the army said in a statement. The rocket fire did not cause any casualties.

Israel has repeatedly targeted the vast network of tunnels used to smuggle food and construction materials as well as weapons from Egypt into Gaza, which has been under a punishing blockade since Hamas seized control there in June 2007.

Foreign Minister Avigdor Lieberman on Tuesday said that indirect Middle East peace talks should begin soon, in the first public comment by an Israeli official on a U.S. initiative.

Lieberman made the remarks during a visit to Azerbaijan, when he told President Ilham Aliyev "that in his estimation, indirect talks with the Palestinians would begin shortly," the foreign ministry said.

Lieberman's comments came a day after Palestinian officials said president Mahmoud Abbas agreed in principle to indirect talks with Israel under U.S. mediation but requested a number of guarantees.

The latest U.S. proposal for renewing peace talks suspended more than a year ago would have the two sides hold three months of indirect negotiations and have Israel make several goodwill gestures to the Palestinians.

The Palestinians would continue to require a complete freeze of Israeli settlements before any direct negotiations, but not as a precondition to indirect talks.

The Palestinians said if accepted, the talks would begin Feb. 20 with U.S. Middle East envoy George Mitchell shuttling between the two sides.

The two sides have been at loggerheads for months as Washington has called for the renewal of negotiations that were suspended when Israel launched its three-week Gaza offensive in December 2008 that killed more than 1,400 Palestinians.
Posted by: Fred || 02/11/2010 00:00 || Comments || Link || E-Mail|| [6527 views] Top|| File under: Hamas
Syria-Lebanon-Iran
Huge rally and protests mark Iran revolution
Hundreds of thousands of government supporters massed Thursday in central Tehran to mark the anniversary of the revolution that created Iran's Islamic republic, while a heavy security force that fanned across the city moved quickly to snuff out counterprotests by the opposition.

Police clashed with protesters in several sites around Tehran, firing tear gas to disperse them and paintballs to mark them for arrest, opposition Web sites reported. Dozens of hard-liners with batons and pepper spray attacked the convoy of a senior opposition leader, Mahdi Karroubi, as he tried to join the protests, his son Hossein Karroubi told The Associated Press.

The attackers - believed to be members of the Basij civilian militia - damaged several cars and smashed windows on Karroubi's car, though he escaped unharmed, he said. Khatami attack.

Security forces also briefly detained the granddaughter of Ayatollah Ruhollah Khomeini, the architect of the 1979 Islamic Revolution, and her husband, who are both senior pro-reform politicians, according to the couple's son, Ali.

The granddaughter, Zahra Eshraghi, and her husband Mohammad Reza Khatami, who is the brother of a former pro-reform president, were held for less than an hour before being released, his son told the AP.

Tehran residents also reported Internet speeds dropping dramatically and e-mail services such as Gmail being blocked in a common government tactic to foil opposition attempts to organize.

Heavy numbers of riot police, members of the Revolutionary Guard and Basij militiamen deployed at key squares and major avenues in the capital to prevent the opposition protests from marring the annual mass rallies for the revolution's anniversary.

The celebrations were an opportunity for Iran's clerical regime to tout its power in the face of the opposition movement, which has persisted in holding mass street protests since disputed presidential elections in June despite months of a fierce security crackdown.

State television showed images of thousands upon thousands carrying often identical banners marching along the city's broad avenues toward the central Azadi, or Freedom, Square. There, the massive crowds waved Iranian flags and carried pictures of Ayatollah Ruhollah Khomeini, the founder of the Islamic state, and his successor as supreme leader, Ayatollah Ali Khamenei.

In a nationally televised address in the square, Iranian President Mahmoud Ahmadinejad proclaimed that Iran has produced its first batch of uranium enriched to a higher level, saying his country will not be bullied by the West into curtailing its nuclear program a day after the U.S. imposed new sanctions.

"The first package of 20 percent fuel was produced and provided to the scientists," he said, reiterating that Iran was now a "nuclear state." He did not specify how much uranium had been enriched.

Iran announced on Tuesday that it was starting for the first time to further enrich uranium from around 3 percent purity to 20 percent purity, bringing sharp criticism from the United States and its allies, which accuse Tehran of seeking to develop a nuclear weapon.

Tehran, which denies seeking to build a bomb, has said it wants to further enrich the uranium - which is still substantially below the 90 percent plus level needed for a weapon - to fuel a research reactor for medical isotopes.

For days ahead of the anniversary celebrations, anti-government Web sites and blogs have called for a major turnout in counterprotests and urged marches to display green emblems or clothes, the signature color of the opposition.

Security forces fired tear gas to disperse a group of protesters who were trying to march toward Azadi Square as they chanted "death to the dictator," the opposition Web site Rahesabz reported. Police and Basijis on motorbikes swept toward central Tehran, where protesters and security forces clashed in several locations, it and other opposition Web sites reported.

Riot police fired paint-filled balls after several hundred protesters began to chant opposition slogans in Sadeqieh Square, about a half-mile (one kilometer) from the huge pro-government gathering, witnesses said.

Witnesses say there were no apparent injuries among the protesters.

The witnesses spoke on condition of anonymity for fear of retribution from authorities. Foreign media were only allowed to cover the ceremonies in the square and the speech by Ahmadinejad, with photographers bused to the site and then away. There is an explicit ban on covering opposition protests.

Iranian authorities again tried to squeeze off text messaging and Web links in attempts to cripple protest organizers. Internet service was sharply slowed, mobile phone service widely cut and there were repeated disruptions in popular instant messaging services such as Google chat.

But several Iranians reached by The Associated Press said some messenger services, including Yahoo!, and mobile phone texting were still sporadically accessible. Many Internet users said they could not log into their Gmail account, Google's e-mail service, since last week.

"We have heard from users in Iran that they are having trouble accessing Gmail," Google said in a statement. "We can confirm a sharp drop in traffic and we have looked at our own networks and found that they are working properly."

Opposition members went on roof tops late Wednesday and shouted Allah-u-Akbar ("God is greatest") in protest - echoing similar cries after the disputed June election as well as anti-shah protests more than three decades ago.

The opposition claims that Ahmadinejad's victory in the June 12 election was fraudulent and that the true winner was pro-reform leader Mir Hossein Mousavi. Hundreds of thousands marched in the streets against the government in the weeks after the vote, prompting a massive wave of arrests.

Nevertheless, the opposition has succeeded in continuing to hold regular protests, often timing them to coincide with days of important political or religious significance in attempts to embarrass authorities. The tone of the rallies has shifted from outrage over alleged fraud in Ahmadinejad's re-election to wider calls against the entire Islamic system, including Khamenei.

Tensions have mounted further since the last large-scale marches, in late December, which brought the most violent battles with security riots in months. At least eight people were killed in clashes between protesters and police, and security forces have intensified arrests in the weeks since.

In January, two people who were put on trial alongside opposition politicians and protesters were executed for allegedly plotting to overthrow the state. Authorities have announced that nine other opposition supporters have also been sentenced to death - a move many believe was aimed at intimidating protesters.
Posted by: Fred || 02/11/2010 10:39 || Comments || Link || E-Mail|| [6483 views] Top|| File under:
US slaps fresh sanctions on Iran's Guards
[Al Arabiya Latest] The United States targeted Iran's Revolutionary Guard as it fired Wednesday the first salvo in what it hopes will be a new international campaign of sanctions against Tehran for its suspect nuclear work.

A day after President Barack Obama pressed for a "significant regime of sanctions" against Iran, the Treasury Department ordered a freeze on assets of an individual and four companies linked to the Revolutionary Guards Corps.

The action, which extends earlier sanctions against the Guards and its Khatam al-Anbiya Construction Headquarters, bans U.S. transactions with the newly designated firms and aims to freeze any assets they may have under U.S. jurisdiction.


The Treasury said Khatam al-Anbiya is involved in the construction of streets, highways, tunnels, pipelines and water projects and its profits help support Iran's nuclear and ballistic missile programs as well as terrorist activities.

The latest Treasury action represents an incremental step that builds on previous efforts to target specific firms that support Iran's nuclear development and missile technology.
Posted by: Fred || 02/11/2010 00:00 || Comments || Link || E-Mail|| [6507 views] Top|| File under: Govt of Iran
Iran bans foreign media from revolution day
[Al Arabiya Latest] Iran has for the first time banned foreign media from covering Thursday's street marches marking the 31st anniversary of the Islamic revolution, amid opposition plans for anti-government protests.

An official coordinating the media told AFP that reporters and photographers were allowed to cover only the speech of President Mahmoud Ahmadinejad at the historic Azadi (Freedom) Square in southwestern Tehran, and not the traditional street marches across the city.

Every year hundreds of thousands of Iranians participate in marches in Tehran and other cities to mark the toppling of the US-backed shah in 1979. But since a dispute over Ahmadinejad's re-election erupted last June, opposition supporters have hijacked regime-sponsored events to stage anti-government protests.

Iranian authorities are bracing for such protests on Thursday and have warned of a severe crackdown against protesters.
Posted by: Fred || 02/11/2010 00:00 || Comments || Link || E-Mail|| [6520 views] Top|| File under: Govt of Iran
Who's in the News
66
[untagged]
9
Govt of Iran
3
Jamaat-e-Islami
3
TTP
1
Commies
1
al-Shabaab
1
Hamas
Bookmark
E-Mail Me
The Classics
The O Club
Rantburg Store
The Bloids
The Never-ending Story
Thugburg
Gulf War I
The Way We Were
Bio
Merry-Go-Blog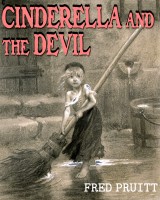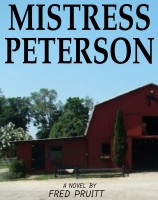 On Sale now!


A multi-volume chronology and reference guide set detailing three years of the Mexican Drug War between 2010 and 2012.

Rantburg.com and borderlandbeat.com correspondent and author Chris Covert presents his first non-fiction work detailing the drug and gang related violence in Mexico.

Chris gives us Mexican press dispatches of drug and gang war violence over three years, presented in a multi volume set intended to chronicle the death, violence and mayhem which has dominated Mexico for six years.
Click here for more information


Meet the Mods
In no particular order...


Steve White
Seafarious
Pappy
lotp
Scooter McGruder
john frum
tu3031
badanov
sherry
ryuge
GolfBravoUSMC
Bright Pebbles
trailing wife
Gloria
Fred
Besoeker
Glenmore
Frank G
3dc
Skidmark
Alaska Paul



Better than the average link...



Rantburg was assembled from recycled algorithms in the United States of America. No trees were destroyed in the production of this weblog. We did hurt some, though. Sorry.
44.200.171.74

Help keep the Burg running! Paypal: