Afghanistan
U.S. military punishes more officers for failures
The U.S. military has reprimanded an unusually large number of commanders for battlefield failures in Afghanistan in recent weeks, reflecting a new push by the top brass to hold commanders responsible for major incidents in which troops are killed or wounded, said senior military officials.

The military does not release figures on disciplinary actions taken against field commanders. But officials familiar with recent investigations said letters of reprimand or other disciplinary action have been recommended for officers involved in three ambushes in which U.S. troops battled Taliban forces in remote villages in 2008 and 2009. Such administrative actions can scuttle chances for promotion and end a career if they are made part of an officer's permanent personnel file.

The investigations are a departure for the U.S. military, which until recently has been reluctant to second-guess commanders whose decisions might have played a role in the deaths of soldiers in enemy action. Disciplinary action has been more common in cases in which U.S. troops have injured or killed civilians.

In response to the recent reprimands, some military officials have argued that casualties are inevitable in war and that a culture of excessive investigations could make officers risk-averse.

"This is a war where the other side is trying, too," said one Army officer who commanded troops in Afghanistan and requested anonymity in order to speak freely.

As many as five battlefield commanders have received letters of reprimand in the past month or have been the subject of an investigation by a general who recommended disciplinary action. A sixth commander received a less-severe formal letter of admonishment. None of the investigations or letters of reprimand has been released publicly.

The reprimands come amid growing political pressure from lawmakers who have pushed the military to assign greater accountability for incidents in which large numbers of U.S. troops are killed or wounded. The Pentagon's top leaders — Adm. Mike Mullen, the Joint Chiefs chairman, and Defense Secretary Robert M. Gates — also have been quicker to dismiss senior officers, fostering a change in the overall culture.

In 2009 they relieved the top commander in Afghanistan for his stewardship of the war. "The issue of holding people accountable is something Admiral Mullen watches very, very carefully," said a senior military official.
Posted by: Anonymoose || 02/05/2010 16:45 || Comments || Link || [336110 views] Top|| File under:
Why is the military publicizing its upcoming operations in Afghanistan?
WASHINGTON (CNN) - When it comes to launching a major military operation, most would assume that preparations are done secretly so as not to tip off the enemy.

So how do the U.S., coalition military and Afghan government prepare for a major clearing operation to eliminate the Taliban from an insurgent stronghold? Talk about it publicly ahead of time.

For months now, one of the worst kept secrets in Afghanistan's central Helmand region has been the forthcoming operation to take back control of the poppy-covered and Taliban-held Marjah district in the restive central Helmand province region.

The area is home to some of the most serious fighting between the coalition and Taliban in the country, and also is some of the most fertile land in the country.

Helmand province is in southern central Afghanistan and is patrolled mainly by forces from the United Kingdom and U.S. Marines, and it has been on the coalition's radar for a long time as Taliban dug in and funded their operations with money from poppy production.

Central Helmand is also home to the majority of the world supply of heroin, about 60 percent, according to U.S. government officials. The relationship of convenience between narco-traffickers and the Taliban brings in about $400 million to the Taliban from the poppy sales, "more than enough for them to conduct the kind of operations they do," according to a
senior U.S. military official.

The U.S. military has been briefing reporters for months on basics, mainly that the Marjah region is the target of this operation. However, officials have been leaving out details of how and when the operation will go down.

The British military even put out a press release with the name of the effort, Operation Moshtarak, which means "together" in Afghanistan's Persian-language dialect of Dari, saying the military is in the "shape" phase of the operation.

There have also been discussions with local governmental leaders about the operation, and those leaders have in turn spread the word around the local population.

So why, if the enemy is concentrated in one area, would the top commander in Afghanistan authorize the publicity of a major operation to go in, clear the area of Taliban and try to convince poppy growers to switch to wheat? It is a curious plan, but a plan that both Defense Secretary Robert Gates
and Joint Chiefs Chairman Adm. Mike Mullen agree with and signed off on.

The answer, it seems, is based on human nature. If you are told the military is going to conduct a major operation in your region and you are one of the bad guys, common sense says you pack up and leave. But in this case, part of the message has been sent to the local population to let them know the Afghan government will support them if they
change from growing poppy to growing wheat of other non-narco crops. That paves the way, the military hopes, for less combat and leaves Afghan and coalition forces with a local population, in theory, willing to work with them.

There are problems with this kind of plan, though. The Taliban have plenty of time to plant roadside bombs and leave other deadly surprises behind for the Afghan and coalition troops.

The military understands this and expects this, and is prepared for casualties - but the benefits outweigh the negatives, according to military officials.

If the local population understands ahead of time that the government and local security forces will deliver jobs and security, then the fight will not be that bad.

The Marjah model is something McChrystal is counting on working; if it does, it will be applied to numerous other problem areas around the country, according to U.S. military officials.

Proof that this could work is counter-intuitively based on the failure of U.K. troops in the same area last year. There was no support form the local government or Afghan forces and the local governances did not end up supporting the local populations and remained influenced by the Taliban.

U.S. commanders are hopeful, and believe this formula of broadcasting the plans that will be more effective.

The question remains - if this does not work, where does that leave the U.S. and the Afghan government in the eyes of the local population who already are weary of their intentions?


Posted by: GolfBravoUSMC || 02/05/2010 13:02 || Comments || Link || [336093 views] Top|| File under:
UK troops pave way for massive NATO Afghan assault
British troops have launched helicopter advances in Afghanistan's southern Helmand province to prepare the battlefield for a major NATO operation, the British military said on Friday.

The British operations were the first confirmation that small-scale military activity has already begun ahead of an expected massive assault on the town of Marjah, a warren of desert canals that U.S. Marines say they intend to seize soon.
Posted by: ed || 02/05/2010 10:56 || Comments || Link || [336071 views] Top|| File under:
Afghan-Nato operation kills 32 Taliban
[Dawn] Thirty-two Taliban and three soldiers have been killed in an Afghan-Nato operation in Helmand province ahead of a major anti-Taliban push, the provincial government said on Thursday.

The operation took place in Nad Ali district, west of the provincial capital Lashkar Gar, on Wednesday, provincial government spokesman Daud Ahmadi told AFP.

"We had an operation in the Nad Ali area last night," Ahmadi said. "During the operation 32 Taliban were killed and the bodies of some of them remained in the area."

The southern province of Helmand, along with neighbouring Kandahar, has been the hub of the Taliban insurgency in Afghanistan since their regime was pushed from power in the US-led invasion in late 2001.

The Marjah area, south of Nad Ali, is set to be the scene of a major military operation headed by US Marines who have been massing in their thousands, along with Afghan and Nato troops, for weeks in preparation.

Afghan and Nato officials said Wednesday the operation to clear the Taliban from one of their last bastions should begin soon but gave no specific timeframe.

About 113,000 international troops are deployed in Afghanistan to eradicate the Taliban, with another 40,000 reinforcements due to arrive over the coming months. Most reinforcement will be sent to the southern insurgency hotspots.

Posted by: Fred || 02/05/2010 00:00 || Comments || Link || [336069 views] Top|| File under: Taliban
Africa North
Danish forces free ship captured by pirates
Danish special forces stormed a ship captured by armed Somali pirates Friday and freed the 25 crew on board, an EU naval spokesman said, marking the first time a warship has intervened during a hijacking.

After the vessel Ariella sent out a distress signal early Friday, the Danish warship Absalon sent a helicopter to confirm the presence of pirates, and communicated with the crew to ensure they were in a safe location, said Cmdr. John Harbour, spokesman for the European Union Naval Force.

Then Danish special forces aboard the Absalon approached the Ariella in inflatable dinghies. The forces scaled the side of the ship and freed the 25 crew, who had locked themselves in a secure room, Harbour said. The forces continued to search the vessel for the pirates.
Posted by: ed || 02/05/2010 09:19 || Comments || Link || [336094 views] Top|| File under:
Algeria sentences man for Black Decade murders
[Maghrebia] An Algiers criminal court on Wednesday (February 3rd) sentenced convicted murderer Mohamed Benziane to death, El Watan reported. Benziane, who was apprehended in 2004, was reportedly a member of Abou Yacine's armed group in Chlef. At trial, he recanted his alleged initial admission to several deadly terror attacks, including the 1999 Tadjena massacre in which at least 50 people were killed and 9 women kidnapped and raped.
Posted by: Fred || 02/05/2010 00:00 || Comments || Link || [336080 views] Top|| File under:
Caribbean-Latin America
Colombian army storms FARC leader's hideout
Following a Colombian armed forces bombardment on Tuesday morning, soldiers began an offensive in the south of the Tolima department against the FARC's 21st Front, which is thought to be led by the guerrillas' supreme commander, "Alfonso Cano."

According to the army, heavy fighting was still continuing at the end of the afternoon. The assault's aim was to weaken or break the security ring around the FARC's central command and its leader "Cano." The offensive follows the discovery of a number of camps where the army thinks top guerrilla leaders may be hiding.

The area where the fighting is taking place is remote, at an altitude of 13,000 feet, and far from civilization.

The authorities have long suspected that "Cano" and other prominent members of the FARC are using the deserted south Tolima mountains as their center of operations. The army claims to have killed three members of the personal security ring of "Alfonso Cano."
Posted by: Steve White || 02/05/2010 00:00 || Comments || Link || [336078 views] Top|| File under:
India-Pakistan
Two bombs hit Pakistan city, 22 dead
Two bombs targeting Shiite Muslims exploded in Pakistan's largest city Friday, one outside a hospital treating victims from the first blast hours earlier. At least 22 people were killed and more than 50 others wounded.
What a barbaric religion.
Ashura - death of Ali. Marked by random crowd bombings.
Arbaeen - end of 40 days of mourning for Ali. Marked by more random crowd bombings.
Oh, did I mention the convert or die! aspect?
Posted by: ed || 02/05/2010 09:34 || Comments || Link || [336070 views] Top|| File under:
Srinagar under clampdown, senior leaders detained
Indian authorities deployed thousands of police and detained top separatists in Indian-administered Kashmir's capital Srinagar on Thursday to halt protests over the death of a Muslim boy.

The 14-year-old child was struck by a teargas shell fired by police on Sunday during a separatist demonstration, and his death sparked days of angry protests against New Delhi's rule over the region.

About 100 protesters and policemen have been injured in clashes.

Security forces on Thursday enforced restrictions in most parts of Srinagar, to prevent further rallies. The government has banned the assembly of more than four people in Srinagar

"This has been done to maintain law and order," police officer Pervez Ahmed said. Residents said they were ordered to stay in their homes, though there was no formal curfew.

Senior separatist leaders were either detained in police stations or confined to their homes.

"I have been placed under house arrest," leading separatist Mirwaiz Umar Farooq told AFP over telephone.

Farooq said if New Delhi continued to "kill people in Kashmir, then violent rebellion would return to the state."

Shops, businesses and government offices in Srinagar were closed and public buses stayed off the roads for a fourth day Thursday.

This article starring:
Mirwaiz Umar Farooq
Posted by: Fred || 02/05/2010 00:00 || Comments || Link || [336070 views] Top|| File under:
Thirteen turbans banged in Bajaur
[Dawn] At least 13 militants have been killed and several others injured on Thursday as military jets targeted militant hideouts in the Gaga area of Mamond Tehsil in Bajaur Agency.

Official sources said that security forces have taken control of important militant positions in the area.

They added that the jet fighters used heavy artillery to pound militant hideouts in Mohmand Tehsil during which 13 militants were killed.

A curfew has been in placed in Khar, Mamond and other surrounding areas since the last six days.

Security forces have launched a fresh offensive against militants in Khar, after a suicide attack in the area killed 17 people, including security personnel.

Posted by: Fred || 02/05/2010 00:00 || Comments || Link || [336068 views] Top|| File under: TTP
Iraq
Have they finally found a 'weapon of mass destruction' in Iraq?
Pictures at link-- would like to hear from you who know, what is this thing? Also, the article has a "bias" against Blair -- it is the Daily Mail


They have been searching in Iraq for the past nine years, 10 months and 15 days. Today, the hard work finally paid off as soldiers found one of those elusive 'weapons of mass destruction' that Saddam Hussein was supposed to have been hiding.

So is it all round to Tony Blair's house for celebratory drinks?

Unfortunately the discovery came just a few days late for the former prime minister, who could have used the extraordinary find as proof he was right about Iraq all along during the Chilcot Inquiry.

But from the looks of the rocket, it would appear unlikely it could be deployed anywhere in 45 minutes, let alone be fired at the UK, as a certain dossier led us to believe.

The bomb is thought to have been buried by Saddam Hussein's regime before the UK and U.S. invasion of Iraq started in 2003. Iraqi guards were as surprised as the rest of us to discover the 'missile' during an operation in Baghdad's Abu Ghraib suburb.

It is not yet known whether the seven-metre rocket is armed with a warhead.
Posted by: Sherry || 02/05/2010 11:32 || Comments || Link || [336079 views] Top|| File under:
Bomb kills 27 at height of Iraqi Shiite pilgrimage
A suicide attacker detonated a car bomb Friday alongside a crowd of Shiite pilgrims packing a highway as they walked to a holy city south of Baghdad for a major religious ceremony, killing at least 27 people and wounding more than 70, Iraqi police officials said.

It was the third deadly bombing this week hitting the ceremony in which hundreds of thousands of Shiites have been converging on the city of Karbala. Friday's attack struck during the culmination of the pilgrimage.
Posted by: ed || 02/05/2010 09:30 || Comments || Link || [336066 views] Top|| File under:
Israel-Palestine-Jordan
Police: Fatah office set ablaze near Ramallah
[Ma'an] A Fatah official's office in Qalandiya refugee camp was the target of an apparent arson on Thursday, police said.

Palestinian Authority security forces opened an investigation into the incident, police said, refusing to identify whose office was targeted.

In a statement, the Ramallah police department stated that "intelligence services rushed to the scene, where it was discovered that the office door was deliberately opened by force, and that unknown assailants set fire to its contents."

It was not immediately clear exactly when on Thursday the alleged attack was carried out.
Posted by: Fred || 02/05/2010 00:00 || Comments || Link || [336081 views] Top|| File under: Fatah
Syria-Lebanon-Iran
Australia blocks three shipments to Iran
[Al Arabiya Latest] Australia said it used an anti-weapons of mass destruction law to block three shipments to Iran but calls for new sanctions against the Islamic state opened up a new international divide Thursday.

Western countries who fear Iran is trying to develop a nuclear bomb also condemned a test rocket launch by Iran.

Australian Prime Minister Kevin Rudd said his country had blocked three shipments of unidentified cargo to Iran invoking a rarely used Weapons of Mass Destruction Act.

Rudd did not give details of the cargo. But The Australian newspaper reported that at least one of the orders made in recent months blocked a shipment of pumps which could have been used to cool nuclear power plants.

"If you look at the threat to regional and global peace which Iran poses in its current nuclear weapons program, there is no alternative other than robust international action including in areas such as this," Rudd told Australian television.

The United States and France led condemnations of Iran for launching its Kavoshgar 3 (Explorer) rocket, which Iran said carried a capsule containing a rat, turtle and worms and was an experiment in sending living creatures into space. Iran has denied it is trying to build a bomb.

The U.S. White House called the launch "provocative."

France believes "this announcement can only reinforce the concerns of the international community as Iran in parallel develops a nuclear program that has no identifiable civil aims," a foreign ministry spokesman said.


Posted by: Fred || 02/05/2010 00:00 || Comments || Link || [336080 views] Top|| File under: Govt of Iran
Who's in the News
53
[untagged]
5
Govt of Iran
3
Taliban
2
TTP
2
Govt of Syria
2
Hamas
1
Lashkar e-Taiba
1
Iraqi Baath Party
1
Fatah
Bookmark
E-Mail Me
The Classics
The O Club
Rantburg Store
The Bloids
The Never-ending Story
Thugburg
Gulf War I
The Way We Were
Bio
Merry-Go-Blog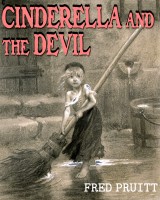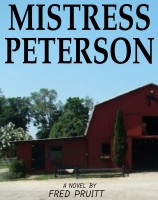 On Sale now!


A multi-volume chronology and reference guide set detailing three years of the Mexican Drug War between 2010 and 2012.

Rantburg.com and borderlandbeat.com correspondent and author Chris Covert presents his first non-fiction work detailing the drug and gang related violence in Mexico.

Chris gives us Mexican press dispatches of drug and gang war violence over three years, presented in a multi volume set intended to chronicle the death, violence and mayhem which has dominated Mexico for six years.
Click here for more information


Meet the Mods
In no particular order...


Steve White
Seafarious
tu3031
badanov
sherry
ryuge
GolfBravoUSMC
Bright Pebbles
trailing wife
Gloria
Fred
Besoeker
Glenmore
Frank G
3dc
Skidmark



Better than the average link...



Rantburg was assembled from recycled algorithms in the United States of America. No trees were destroyed in the production of this weblog. We did hurt some, though. Sorry.
18.206.12.157

Help keep the Burg running! Paypal: