23 Taliban killed in southern Afghanistan
Afghan and coalition forces killed 23 suspected Taliban fighters in a clash in southern Afghanistan, an Afghan army general said Wednesday.

The authorities recovered the bodies and the militants' weapons after the fighting Tuesday near Tirin Kot, the capital of southern Uruzgan province, said Gen. Sher Mohammad Zazai, an army officer in charge of southern Afghanistan.

A known Taliban commander in the region, Mullah Ismail, was killed during the clash, which took place in a mountainous area, Zazai said.
Posted by: ed || 06/24/2009 08:36 || Comments || Link || E-Mail|| [336066 views] Top|| File under:
British Forces Target Taliban Stronghold
[Quqnoos] NATO-led British forces have launched a massive air operation in the southern Helmand province, the Taliban stronghold. According to a statement of the International Security Assistance Forces (ISAF) the offensive was launched Friday in Babaji, north of Lashkar Gah, the provincial centre.

The British troops are using 25 aircrafts in the operation -- a largest one -- including Chinook choppers, Apache and Black Hawk gunship choppers accompanied by Harrier jets and unmanned drones.

Operation 'Panther's Claw' has been carrying out by Scottish troops in Helmand, aiming to destroy Taliban centres along a river in the Babaji area.

"This has been a major air assault operation with a large number of helicopters. The Black Watch met some resistance but we were able to establish a firm foothold in the area," said Lieut Col Stephen Cartwright, Commanding Officer of The Black Watch.

According to the offensive forces, a number of the Taliban militants have been also killed in the operation but an exact figure has not provided to the media. Taliban militants who also vowed to intensify their spring offensive have not made any comments on the fighting.

The British forces seized 1.3 tons of poppy seed and a number of IED and anti-personnel mines in the operation, the statement added.
Posted by: Fred || 06/24/2009 00:00 || Comments || Link || E-Mail|| [336064 views] Top|| File under: Taliban
Aid Workers Killed in Afghan North
[Quqnoos] A roadside bomb blast killed three employees of a humanitarian organisation Tuesday in the relatively peaceful Jawzjan province. The improvised explosive device struck a vehicle of the Development and Humanitarian Services for Afghanistan (DHSA) at around 08:00 am in a village Aqcha district, northeast of Shibrghan city, the provincial capital.

"This incident occurred in Balahisar area of Aqcha district, as a result three employees of the humanitarian organisation lost their lives," said deputy governor, Faqir Mohammad Jawzjani.

No parties including the Taliban militants have claimed responsibility for the attack.

It is the first time that aid workers were targeted in the relatively stable northern Afghanistan where Taliban insurgents are struggling to expand their presence.

DHSA is an Afghan organisation focusing on humanitarian assistance to support development of civil society through its education and various community development projects in the country.
Posted by: Fred || 06/24/2009 00:00 || Comments || Link || E-Mail|| [336066 views] Top|| File under: al-Qaeda
Suicide Bomber Kills 2 in Ghazni
[Quqnoos] A suicide bomber stuck a convoy of US forces Tuesday morning, killing two civilians in the southern Ghazni province. The suicide attacker rammed his car bomb into a convoy of the US forces in Qala-e Ashraf village, about 4 km east of Ghazni city, the provincial capital.

The incident took place at around 8:30 am on Tuesday while the US troops were heading to a district outside the city, said a spokesman for the provincial administration, Sayed Esmaiel Jahangir. According to the spokesman, the US troops who were in their armored humvees were not harmed in the explosion.

It is the first shocking suicide attack happens in Ghazni in 2009 so far, Quqnoos's Sayed Qadeer said.

A Taliban spokesman claimed that 16 US soldiers have been killed and three vehicles were destroyed.

Roadside Bomb
Moreover in the nearby Kandahar province, a roadside bomb struck a police convoy that left three policemen dead and 4 others wounded. The incident occurred Monday evening in Dand district of the Kandahar province, the spiritual birthplace of the Taliban.

Kandahar Police Chief, Gen Matiullah Qateh said the injured policemen were taken to a state-run hospital at the provincial centre.

A purported Taliban spokesman, Qari Yousuf Ahmadi said the Taliban elements planted the mine; according to him, all the people on board have been killed.
Posted by: Fred || 06/24/2009 00:00 || Comments || Link || E-Mail|| [336076 views] Top|| File under: Taliban
Afghan Blast Injuries Six Kazakhs
[Quqnoos] Eight Kazakh and Afghan drivers were killed and injured Monday in a tanker blast in northern Balkh province. An Afghan driver died and seven others including six Kazakhs were wounded as a tanker caught fire in the border town of Hairtan in northern Afghanistan, according to a statement of the Afghan Interior Ministry.

"The incident occurred when the drivers were busy in downloading oil tanker during which an Afghan driver was killed and seven others, including an Afghan and six Kazakh national, sustained injures," the press release added.

Two oil tankers were damaged in the incident, the statement further said. The statement termed the incident took place due to the reckless handling the oil tankers, adding the fire was quenched by fire fighters and thus more damage has been avoided.

Hairatan town on the Afghan-Uzbek border has been heavily using for business purposes and a major part of Afghan oil has been transiting through this border to Afghanistan.
Posted by: Fred || 06/24/2009 00:00 || Comments || Link || E-Mail|| [336067 views] Top|| File under: al-Qaeda
Africa Horn
Terrorists kill 5 Algerian local guards
[Maghrebia] Terrorists killed five Algerian municipal guards and kidnapped two others Monday (June 22nd) near Chachar, Khenchela province, L'Expression reported. This is the third terrorist attack against security forces in the eastern region of the country in recent weeks. Nearly two dozen gendarmes died on May 17th in an al-Qaeda ambush in Bordj Bou Arréridj. In late May, nine members of an elite Algerian army parachute unit were killed in a co-ordinated attack by 50 terrorists in Biskra province.
Posted by: Fred || 06/24/2009 00:00 || Comments || Link || E-Mail|| [336065 views] Top|| File under: al-Qaeda in North Africa
Africa North
Mauritanian youth shoot dead American citizen
[Al Arabiya Latest] A group of youths shot dead an American national on Tuesday in the center of the Mauritanian capital Nouakchott, police sources said.

The man, whom investigators said ran a private language and computer school, was shot several times in the head from close range after he resisted an apparent kidnap attempt, a witness told AFP.

Al-Qaeda fighters were blamed for the killing of four French tourists in Mauritania on Dec. 24, 2007 that heightened concerns about extremist attacks in the country.

The latest shooting happened outside the school run by the American and close to a mosque at about 8:30 a.m. (0830 GMT).

"A foreigner has been shot dead, apparently by youths who fled. We are investigating the case," the police source said, adding that the victim was an American and that U.S. embassy officials were at the scene. There were no immediate claims of responsibility.

According to a resident who witnessed the incident, the man apparently tried to resist being bundled into a black Toyota car by a group of youths. "When they failed to get him into the car, the youths killed him with three bullets in the head, fired at point-blank range," the witness told AFP by telephone.

High-level security officials, the governor of Noukchott and the state prosecutor visited the scene of the shooting, with the body still in the street. The U.S. ambassador to Mauritania did not comment.
Posted by: Fred || 06/24/2009 00:00 || Comments || Link || E-Mail|| [336069 views] Top|| File under: al-Qaeda in North Africa
Britain
UK Expels Iranian Diplomats In 'Tit For Tat'
Two Iranian diplomats have been expelled by the British government, after two UK envoys were told to leave Iran. The Iranians yesterday ordered the expulsion of the two officials for "activities inconsistent with their diplomatic status" - diplomatic language for spying.

But Prime Minister Gordon Brown said Iran's actions were "unjustified" and "absolutely without foundation".

Mr Brown told MPs in the Commons: "In response to that action, we informed the Iranian ambassador today that we would expel two Iranian diplomats from their embassy in London. "I am disappointed that Iran has placed us in this position."


President Mahmoud Ahmadinejad told Britain and the US on Sunday to stop interfering in Iran's internal affairs after the disputed presidential election, which led to days of protests.

Sky's foreign affairs editor Tim Marshall said Iran's decision to expel the diplomats relates to an "internal issue", aimed at the anti-government protesters in Tehran. "It serves as a warning that if arrested, they will be accused of collaborating with foreign powers against Iran," Marshall said.

Conservative leader David Cameron said the expulsion of the British envoys was "clearly not acceptable" and backed the retaliatory measure.

The Foreign and Commonwealth Office described the claim as "baseless".

A spokeswoman said: "We think the Government of Iran is seeking to blame the UK and other outsiders for what is an Iranian reaction to an Iranian issue. "This has a potential impact on our staff safety and is unacceptable. We have taken the decision to reciprocate."
Posted by: Fred || 06/24/2009 00:00 || Comments || Link || E-Mail|| [336072 views] Top|| File under: Govt of Iran
Caucasus/Russia/Central Asia
5 alleged IMU militants killed in Kyrgyzstan
Security forces have killed at least five militants allegedly from the Islamic Movement for Uzbekistan (IMU) in western Kyrgyzstan, the Interior Ministry said on Tuesday.

This was one of the worst incidents to hit Kyrgyz districts in Ferghana Valley -- a poor region sprawling across the three Central Asian (CA) countries, which has been a centre of continuous ethnic and religious strife.

Troops surrounded a house outside Jalalabad on Monday and tried to arrest a group of fighters allegedly from the IMU, the ministry said. The forces met stiff resistance from the militants who were armed with machine guns and explosives, it said.

At least five militants and a security official were killed in the shootout. Another official was wounded in the clash, the ministry said. The National Security Ministry said the militants might have come from outside Kyrgyzstan.

The shootout took place after a series of violent incidents in Ferghana, which spreads across the ex-Soviet republics of Uzbekistan, Kyrgyzstan and Tajikistan.

Last month, gunmen attacked an Uzbek border post near Kyrgyzstan, stoking tensions between the two CA nations. Uzbek officials said a suicide bomber later killed a police official in a separate attack in a nearby town. In the past years, Kyrgyzstan has suffered a series of incursions and bombings blamed on radical Islamic groups that have grown popular in CA since the fall of Soviet Union in 1991.
Posted by: Fred || 06/24/2009 00:00 || Comments || Link || E-Mail|| [336076 views] Top|| File under: Islamic Movement of Uzbekistan
China-Japan-Koreas
NorKs declare 16-day 'navigation ban'
North Korea has banned all vessels from passing through waters off its eastern coast for 16 days starting from June 25 due to "a military exercise," the Japan Coast Guard said late Monday, cautioning Japanese ships to avoid the area during the period.

The North informed Japan via e-mail of its plan to conduct a shooting drill off the coastal city of Wonsan between 8 a.m. and 8 p.m. from June 25-July 10, according to the coast guard. The ban covers an area about 450 kilometers in length and 110 km wide from Wonsan. The area includes stretches of sea from which North Korea issued two similar warnings earlier this month. It was the first time that North Korea has specified a reason for imposing a navigation ban along its coastline.

Pyongyang also imposed a similar ban before it conducted the nation's second nuclear test and fired six short-range missiles from the area near Wonsan between May 25 and 29.
Posted by: || 06/24/2009 02:33 || Comments || Link || E-Mail|| [336067 views] Top|| File under:
Europe
EU's Solana condemns post-election violence in Iran
European Union foreign policy chief Javier Solana condemned on Tuesday violence that followed elections in Iran and said he was concerned about the situation. "We have seen violence that we have to condemn," he told a news conference after talks with Swedish Foreign Minister Carl Bildt. "We expected that the election process would be something clearly positive for the international community. Unfortunately what we have seen today is something very different."

Iranian authorities said earlier on Tuesday they would teach a lesson to "rioters" detained after the worst unrest to befall the country since the 1979 Islamic Revolution. Hundreds have been detained by police to clamp down on protests triggered by results of a June 12 election that gave President Mahmoud Ahmadinejad a landslide victory.

Bildt said Sweden, which is due to assume the revolving EU presidency on July 1, had called the Iranian ambassador on Tuesday to condemn the clamp-down by authorities as well as the use of violence against peaceful demonstrators.
Posted by: Fred || 06/24/2009 00:00 || Comments || Link || E-Mail|| [336066 views] Top|| File under: Govt of Iran
Sweden summons Iran ambassador to protest violence
Sweden on Tuesday summoned Iran's ambassador and conveyed its concern over violence in the wake of last week's elections, a foreign ministry official said. Sweden, which is due to assume the European Union presidency on July 1, expressed its concern over developments in the country after the elections as well as the restrictions imposed on media, the official said.

The Czech Republic, the current EU president, on Monday called on the bloc's members to consider summoning the heads of Iran's missions in Europe to protest against violence which followed the June 12 elections.
Posted by: Fred || 06/24/2009 00:00 || Comments || Link || E-Mail|| [336066 views] Top|| File under: Govt of Iran
India-Pakistan
Pakistan Taliban chief dodged missile: officials
The head of Pakistan's Taliban attended a funeral shortly before a suspected U.S. missile struck, killing about 80 people, two intelligence officials said Wednesday, but a top Taliban aide denied that the leader had a close call.


Should have used cluster bombs. Or a MOAB.




We only have to be lucky once ...


Intelligence officials had said Tuesday night that Mehsud was at the funeral and that militants lost contact with him for a while. Media reports suggested he had a very close call.

Two intelligence officials said Wednesday that although Mehsud had visited the village where the funeral took place, he left before the drone-fired missiles killed 80 people -- reportedly including several senior Taliban leaders -- and wounded dozens more. The two officials, speaking on condition of anonymity because they were not authorized to talk to media, said it was unclear how long before the attack Mehsud left.
Posted by: ed || 06/24/2009 08:38 || Comments || Link || E-Mail|| [336068 views] Top|| File under:
Taliban Guards 'Bribed' To Help David Rohde's Daring Escape Plan
The New York Times used a private security company with ties to the CIA to bribe Taliban guards as part of its seven month effort to gain the freedom of reporter David Rohde and two others taken hostage with him in Afghanistan, according to people involved in the case.

The bribes were reportedly paid in small amounts of only a few hundred dollars at a variety of locations where Rhode was held. It was not clear what role, if any, they may have played in Rohde's daring escape early Saturday.

The company, the Boston-based American International Security Corporation, AISC, also proposed a possible armed assault to free Rohde but called off those plans when Rohde was moved from Afghanistan into Pakistan where such an assault was deemed more difficult to pull off, the people said.


Also: Taliban Wanted $25 Million for Life of New York Times Reporter
The Taliban leader who held New York Times reporter David Rohde hostage for seven months initially demanded a ransom of $25 million and the release of 10 prisoners from Guantanamo, according to people involved in subsequent negotiations.

Rohde's captor was reportedly identified by the FBI and CIA as Siraj Haqqani, the son of a senior Taliban leader Jalaluddin Haqqani


AKA The ISI Poodle


who is considered to be close to al Qaeda. He and his Taliban associates reportedly referred to the American journalist as their "golden rooster."

Haqqani demonstrated his violent ways by reportedly killing a messenger sent to establish that Rohde was still alive, according to people familiar with the FBI criminal investigation of the kidnapping.

The U.S. posted a $5 million reward for Siraj Haqqani's capture during the time he held Rohde.
Posted by: ed || 06/24/2009 07:17 || Comments || Link || E-Mail|| [336066 views] Top|| File under:
Attack on another Mehsud rival foiled
TANK: An attack on the office of Baitullah Mehsud's opponent group commander Turkistan Bethni has been averted.

According to sources, unknown gunmen attacked office of Baitullah Mehsud's rival group commander Turistan Bethni in Mal Mandi, which was averted through retaliatory action of Bethni group armed men. The attackers were managed to flee from the scene.
Posted by: Seafarious || 06/24/2009 02:27 || Comments || Link || E-Mail|| [336067 views] Top|| File under:
Three police killed in Matni checkpost ambush
[Geo News] At least three policemen perished including a Sub-Inspector as unknown militants carried out rocket ambush on an Arbab Tapo police checkpost located in the outskirts of provincial capital early on Wednesday, Geo news reported. According to police officials, the checkpost was located in the Matni, an area in the outskirts of Peshawar, where unknown miscreants fired rockets early on Wednesday. As a result, three police officials were killed on the spot including a sub-inspector Noran Shah and two constables Faqeer Muhammad and Jan Dad Shah. The ambush left checkpost entirely damaged but militants managed to flee following police retaliation, sources added.
Posted by: Fred || 06/24/2009 00:00 || Comments || Link || E-Mail|| [336070 views] Top|| File under: TTP
India issues warrants for 22 more 26/11 suspects
[Geo News] An Indian court issued arrest warrants Tuesday for 22 Pakistani nationals accused of masterminding last year's deadly Mumbai terrorist attacks, including the founder of an Islamist militant group recently freed by a Pakistani court.

An Indian prosecutor demanded that Islamabad extradite all the suspects, though Pakistan has vowed that it will not transfer any Mumbai suspects to longtime rival India, saying instead it will try them in its own courts.

The warrants were issued in response to a prosecutors' motion in the ongoing trial of Mohammed Ajmal Kasab, the only surviving suspected gunman in last year's attacks that left some 166 dead in a three-day siege.

Among those sought for arrest were Hafiz Mohammed Saeed, founder of the Pakistan-based Islamist militant group Lashkar-e-Taiba -- which India blames for the launching attacks -- and Zaki-ur-Rahman Lakhvi and Zarar Shah, two leaders of the group.

Pakistan arrested all three in December after Indian diplomats provided a dossier of evidence in a rare sharing of intelligence between the nuclear-armed rivals, who have fought three wars since independence.

However, a court in the eastern Pakistani city of Lahore earlier this month freed Saeed, a hard-line Islamic cleric, saying there was no evidence against him. Indian officials heatedly condemned the move.

The Indian's court's issuance of arrest warrants Tuesday had been expected, since New Delhi has long identified the 22 suspects as terrorists.
Posted by: Fred || 06/24/2009 00:00 || Comments || Link || E-Mail|| [336069 views] Top|| File under: Lashkar e-Taiba
SWA: Death tally in drone strike touches to 65
[Geo News] The death toll in suspected US drone strike in the South Waziristan Agency has risen to 65, witnesses and officials said late on Tuesday adding that the missiles hit a funeral procession.

Sohail Mehsud from the town of Makeen in the South Waziristan tribal region said he saw three unmanned drones fired missiles on Tuesday afternoon at the funeral procession for suspected militants killed by a similar strike earlier in the day. At least two missiles were fired at the funeral prayers, killing at least 17 people earlier and injuring several others but later in the day the death toll mounted to 65.


That's going to play hell with attendance at the next holy martyr funeral ...

The missile attack targeted the hideouts of Baitullah Mehsud, where Commander Sangeen is reported to have been killed. Commander Sangeen belongs to Afghanistan.

U.S. officials concede missiles fired from drones have targeted suspected militant leaders in the tribal zone for months, but they do not comment on individual strikes.
Posted by: Fred || 06/24/2009 00:00 || Comments || Link || E-Mail|| [336069 views] Top|| File under: TTP
Taliban kidnapping Pakistani Shias for ransom
[Iran Press TV Latest] The Pakistani Police arrest several Taliban operatives who have been involved in kidnapping of Shia Muslims in order to demand huge ransoms from their family members. Police in Pakistan's southern port city of Karachi said Tuesday the men had kidnapped several members of the Shia community at gun point in the hope to receive ransoms for Taliban's notorious commanders in the country's troubled northwest.

"We have arrested five men who were involved in bank robberies and kidnapping of Shiite Muslims to generate funds for Baitullah Mehsud's Taliban militants," police official Raja Umer Khitab said.

The revelation comes after a string of sectarian attacks on Shia Muslims in recent months undermined the already deteriorating security of the insurgency-hit country.

Countless incidents of massacres took place in Dera Ismail Khan and Kurram Agency over the past few months.

This is while the Taliban-linked Wahhabi groups in Parachinar, Hangu district and much of the Kurram tribal agency have embarked on a series of fatal attacks on Shia Muslims.

Some sources say thousands more Shia community members have been killed in the region over the past few years. Shias say they make up one-third of Pakistan's 160 million-strong population.
Posted by: Fred || 06/24/2009 00:00 || Comments || Link || E-Mail|| [336068 views] Top|| File under: TTP
Taliban amputate thief's hands
Taliban on Tuesday amputated the hands of a man in Orakzai Agency in compliance with a punishment ordered by a "Taliban court" on charges of theft, locals said. Locals told Daily Times that the "court" in the Mamuzai area ordered the hands of Najibullah to be amputated. The punishment was carried out in the presence of several tribesmen.
Posted by: Fred || 06/24/2009 00:00 || Comments || Link || E-Mail|| [336067 views] Top|| File under: Taliban
5 members of TTP's 'criminal wing' held in Karachi
The Special Investigations Unit (SIU) of the Sindh Police claimed on Tuesday to have arrested five men belonging to the 'criminal wing' of the banned Tehreek-e-Taliban Pakistan (TTP), and seized weapons and illegally-obtained money from their possession. Senior Superintendent of Police Umer Khattab, head of the SIU, said the men were arrested from Kunwari Colony in Manghopir after a brief encounter in the early hours of Tuesday. "We have arrested five men who were involved in bank robberies and kidnappings to generate funds for [TTP chief Baitullah] Mehsud's Taliban," Khattab told AFP. Khattab said five other suspects in another car had fired on police, but escaped.
Posted by: Fred || 06/24/2009 00:00 || Comments || Link || E-Mail|| [336069 views] Top|| File under: al-Qaeda in Pakistan
Terrorist camp may hold clues to Taliban operations
GHAR-E-HIRA CAMP: Deep in the tunnel, a small wooden cabinet is the only piece of furniture, a syringe still in its plastic wrapper and a disposable razor scattered on the shelves. A pair of sky-blue pants lies on the rocky ground by the remnants of a threadbare sleeping mat.

"This was their safest haven," said Waseem Shafique, a Pakistani Army major whose men stumbled onto this hand-hewn cave and the militant camp around it earlier this month. "Nothing can touch them in here, it is safe from shelling, they cannot be seen."

Rare insight: The hillside camp offers rare insight into conditions, tools and tactics being used by the Taliban. It may also be a foreboding sign of the much tougher fight to come as the military moves into the grotto and tunnel-ridden Waziristan region, the scene of the next operation where battle-hardened militants have had much longer to dig in.

The military took a small media group on Saturday to view the Ghar-e-Hira Camp, a facility spread over three tiers cut into a pine-forested hillside in the upper reaches of the Swat Valley.

A simple tunnel system formed the Taliban's living quarters -- a 120-foot-deep corridor chipped into the rock hillside -- with two antechambers branching off in a rough T-shape. Shreds of clothes lay scattered on the ground along with the scraps of sleeping mats. The battered cabinet leaned precariously, charred by a kerosene fire set in the tunnel by troops.

Outside, soldiers displayed items found in the tunnel and a smaller cave they said was an ammunition store: a machine gun and ammo belts, a pistol, mortar rounds, and an empty box of rocket-propelled grenades stamped 'government explosive' in English. The government was not identified, and soldiers said they could not identify the box as Pakistani or otherwise.

There were bags of gunpowder, two small pipe bombs, a half-dozen alarm clocks and television remote controls - the makings of improvised explosive devices (IEDs) that are often used to attack security forces convoys in Pakistan's northwest.

In the kitchen area nearby, a pot of sweetened rice sat rotting - evidence of the soldiers' account that the camp was discovered on June 11 as the Taliban were preparing breakfast. The Taliban spotted a patrol on a nearby ridge and dropped what they were doing to open fire.

Dangerous Taliban regrouping: In another worrying sign, commanders and experts warn that some of the most formidable Taliban leaders and fighters who have escaped from Swat may be heading for the tribal zone of South Waziristan.

Asad Munir, a former intelligence chief with responsibility for the tribal zone, said militants there would welcome fellow Taliban from Swat who volunteer for a fresh battle in South Waziristan.

"Foot soldiers, the remnants from the Taliban side in Swat, they would be coming to South Waziristan to reinforce Baitullah's forces," he said. "Fighters would also be coming from the Afghan side."

Maj Gen Sajjad Ghani, the Swat offensive's northern commander, said foreigners were among the roughly 100 fighters at the camp, and that some were killed.

Officials also showed journalists a grainy photograph of several corpses, but their ethnicity was not discernible. Ghani said it was easy to spot foreigners by their different appearance from Pakistanis, and named Afghans, Chechens, Uzbeks and Tajiks as among those believed to be in the camp.
Posted by: Fred || 06/24/2009 00:00 || Comments || Link || E-Mail|| [336067 views] Top|| File under: al-Qaeda in Pakistan
Israel-Palestine-Jordan
Israelis block Gaza to push for Shalit release
[Al Arabiya Latest] Dozens of Israeli protestors blocked crossings into Gaza on Tuesday to push for the release of a soldier held captive by Islamists in the Hamas-run enclave as the Israeli Defense Forces released the head of the Palestinian parliament after three years in prison.

Jewish Israelis demonstrators held back lines of aid trucks at the Kerem Shalom crossing into southern Gaza demanding that its Hamas rulers give a sign of life of Gilad Shalit, who was seized by Palestinian fighters on June 25, 2006.

"The message is for the Hamas government to give an answer from Gilad Shalit so Israel can know if he is alive," David Gilboa, one of the organizers of the rally, told AFP.
Posted by: Fred || 06/24/2009 00:00 || Comments || Link || E-Mail|| [336067 views] Top|| File under: Hamas
RealWorld - Infantry simulator
After years of requests, and complaints, from the infantry, the Department of Defense has finally developed mission planning software that is easy to use, does what needs to be done, and fits on a laptop computer. RealWorld combines digital maps and 3-D gaming technology with military procedures and equipment specifications to produce a program that enables commanders, and troops, to quickly put together a simulation of a mission. This is what mission planning is all about.
RealWorld is just in time, because the troops were already putting together their own mission planning software.

In a year or so, RealWorld will replace TIGR, and the ground troops will finally have a mission planner the equal to those used by the air force and navy.


Posted by: 3dc || 06/24/2009 16:02 || Comments || Link || E-Mail|| [336072 views] Top|| File under:
Syria-Lebanon-Iran
Interview with a Basij (translated from Farsi)
This is from the Guardian's newsblog (June 24, 3:32 PM)


Newspaper Roozonline has an interview (in Persian) with one of the young plainclothes militiamen who have been beating protesters.

UPDATE: Robert says the man is paid 2m rial per day, which would be about £1220 for ten days of work. A hefty fee, even by UK standards. A reader writes: "You can imagine what that kind of money means to a villager from Khorasan".


(Could some of our British readers convert that into $? I think it's ~$225/day)


The Guardian's Robert Tait sends this synopsis:

The man, who has come from a small town in the eastern province of Khorasan and has never been in Tehran before, says he is being paid 2m rial (£122) to assault protestors with a heavy wooden stave. He says the money is the main incentive as it will enable him to get married and may even enable him to afford more than one wife. Leadership of the volunteers has been provided by a man known only as "Hajji", who has instructed his men to "beat the counter-revolutionaries so hard that they won't be able to stand up". The volunteers, most of them from far-flung provinces such as Khuzestan, Arak and Mazandaran, are being kept in hostel accommodation, reportedly in east Tehran. Other volunteers, he says, have been brought from Lebanon, where the Iranian regime has strong allies in the Hezbollah movement. They are said to be more highly-paid than their Iranian counterparts and are put up in hotels. The last piece of information seems to confirm the suspicion of many Iranians that foreign security personnel are being used to suppress the demonstrators. For all his talk of the legal process, this interview provides a key insight into where Iran's supreme leader, Ayatollah Ali Khamenei, believes the true source of his legitimacy rests.


Posted by: Frozen Al || 06/24/2009 14:42 || Comments || Link || E-Mail|| [336068 views] Top|| File under:
Iran says courts will teach protesters a lesson
Iranian authorities said they would teach an exemplary lesson to "rioters" held in the worst unrest since the birth of the Islamic Republic, and accused Western powers on Tuesday of inciting the violence.

Riot police and Basij militia on Tehran's main squares warded off the mass protests that have marked the 11 days since disputed elections. Iran's hardline leadership appeared to have gained the ascendancy, at least for the moment.

The conflict, which has revealed unprecedented division in the religious leadership, began to play out on the diplomatic arena, with Britain so far bearing the brunt of Iran's anger.

But that was before President Barack Obama, whose comments on Iran had been highly restrained, on Tuesday said the United States was "appalled and outraged" by Iran's crackdown. The United States would not interfere in the protests over Iran's contested election, and accusations it was instigating them were "patently false and absurd," Obama said.

"I strongly condemn these unjust actions, and I join with the American people in mourning each and every innocent life that is lost," he told a news conference. "We must also bear witness to the courage and dignity of the Iranian people, and to a remarkable opening within Iranian society. And we deplore violence against innocent civilians anywhere that it takes place."

Iran's top legislative body, the Guardian Council, rejected demands for a vote rerun from former prime minister Mirhossein Mousavi, who says the election was rigged and he is the rightful victor, and pro-reform cleric Mehdi Karoubi.

EXTENSION GRANTED
But in an apparent concession, Supreme Leader Ali Khamenei, who holds all the key levers of power in Iran, accepted a request from the 12-man council for a five-day extension to the deadline for candidates to make complaints over the election.

The troubles have erupted against a background of tension between the West and Iran, a major oil and gas producer and pivotal factor in regional stability. Tehran's hardline leadership is locked in dispute with Western powers over its nuclear program, which it says is intended for generating electricity but which the West suspects could yield nuclear weapons that could destabilize the region.

London said two of its diplomats had been expelled from Iran and it had ordered out two Iranians in retaliation. About 100 hardliners gathered in front of the British embassy in Tehran, chanting "British embassy should be closed."

Supporters of hardline anti-Western President Mahmoud Ahmadinejad held a news conference in the building of the old U.S. embassy that was seized by students after the Islamic Revolution in 1979 and held with 52 U.S. hostages for 444 days. "We don't need to have such useless relations with Britain," said one of the student leaders. "If Britain continues its interference...we will destroy their houses over their heads."

Mousavi, himself a scion of the religious establishment, says he does not seek to undermine the Islamic Republic but to purge it of what he calls lies and deceit.

FOREIGN BROADCASTS BLAMED
Iranian state television, in broadcasts clearly intended to discredit opponents defying a ban on protests, paraded people it said had been arrested during weekend violence. "I think we were provoked by networks like the BBC and the VOA (Voice of America) to take such immoral actions," one young man said. His face was shown but his name not given.

A woman whose face was pixilated said she had carried a "war grenade" in her hand-bag. "I was influenced by VOA Persian and the BBC because they were saying that security forces were behind most of the clashes. I saw that it was us protesting ... who were making riots. We set on fire public property, we threw stones ... we attacked people's cars and we broke windows of people's houses."

At least 10 protesters were killed in the worst violence on Saturday, and about seven more early last week.

Mousavi was quoted by an ally on Saturday as calling for a national strike if he was arrested and Karoubi signaled on Tuesday opposition would continue, calling on Iranians to hold ceremonies on Thursday to mourn those killed at protests.

The official IRNA news agency quoted senior judiciary official Ebrahim Raisi as saying on state television late on Monday: "Those arrested in recent events will be dealt with in a way that will teach them a lesson." He said a special court was studying the cases. "The rioters should be dealt with in an exemplary way and the judiciary will do that," Raisi said.

Iran's Foreign Ministry accused U.N. Secretary-General Ban Ki-moon of interfering in Tehran's affairs "under the influence of some powers" -- an apparent reference chiefly to Britain and the United States.

Iranians on social networking sites called for mourning for "Neda," a young woman shot dead on Saturday. Footage of her death has been watched by thousands on the Internet. Iranian TV, quoting an unnamed source, said Neda was not shot by a bullet used by Iranian security forces. It said filming of the scene, and its swift broadcast to foreign media, suggested the incident was planned.

Her fiance Caspian Makan told BBC Persian TV that Neda Agha-Soltan had been caught up accidentally in the protests. "She was near the area, a few streets away, from where the main protests were taking place, near the Amir Abad area. She was with her music teacher, sitting in a car and stuck in traffic," it quoted him as saying. "She was feeling very tired and very hot. She got out of the car for just a few minutes."
Posted by: Fred || 06/24/2009 00:00 || Comments || Link || E-Mail|| [336066 views] Top|| File under: Govt of Iran
Iran condemns UN chief for 'meddling'
Iran lashed out at UN chief Ban Ki-moon on Tuesday over remarks the foreign ministry said smacked of "meddling" in its affairs, the state broadcaster reported. "These stances are an evident contradiction of the UN secretary general's duties, international law and are an apparent meddling in Iran's internal affairs," ministry spokesman Hassan Ghashghavi said.

"Ban Ki-moon has damaged his credibility in the eyes of independent countries by ignorantly following some domineering powers which have a long record of uncalled-for interference in other countries? internal affairs and colonisation," he said.


The Mad Mullahs™ are so rattled they're even whining about ineffectual world leaders ...

On Monday, Ban called on the Iranian authorities to stop resorting to arrests, threats and the use of force against civilians in the post-election unrest that has gripped the country for more than 10 days.
Posted by: Fred || 06/24/2009 00:00 || Comments || Link || E-Mail|| [336066 views] Top|| File under: Govt of Iran
Iran's Kurds go on strike
Shops remained closed throughout the day on Tuesday in cities in the western Iranian province of Kurdistan, Iran Focus has learnt.

Two separate sources have confirmed that Kurdish shop-owners went on strike on Tuesday in protest to a major crackdown on anti- government protests in Tehran and other parts of the country.

In Saqqez, which has a majority Kurdish population, more than 80 percent of shops remained closed.

The Islamic Revolutionary Guards Corps (IRGC) warned on Monday it would unleash its wrath on anyone breaking a government ban on demonstrations. It ordered demonstrators to "end the sabotage and rioting activities" and said their resistance is a "conspiracy" against Iran.

In a statement it warned demonstrators to "be prepared for a resolution and revolutionary confrontation with the IRGC, Bassij and other security forces". The hard-line Bassij militia is a paramilitary force that acts as the clerical regime's storm troopers to put down anti-government demonstrations.
Posted by: Fred || 06/24/2009 00:00 || Comments || Link || E-Mail|| [336065 views] Top|| File under: Govt of Iran
Rezaii ready to hold debates with Interior Ministry officials
Mohsen Rezaii, who finished in third place in the June 12 presidential election, is ready to hold televised debates with Interior Ministry officials, an MP said on Tuesday.

Holding face-to-face live debates on the national network Islamic Republic of Iran Broadcasting is the best way to clear up any misunderstandings or lingering doubts about the election, MP Omidvar Rezaii told the Mehr News Agency.

Omidvar Rezaii, who was a senior member of Rezaii's campaign office, suggested that all sides involved in the presidential election should express their views and then let the people judge for themselves.

Omidvar Rezaii, a trained physician who sits on the Majlis Health Committee, said it is necessary to act transparently in order to clear up any lingering doubts about the election results.
Posted by: Fred || 06/24/2009 00:00 || Comments || Link || E-Mail|| [336069 views] Top|| File under: Govt of Iran
Iran supreme leader agrees to extend vote probe
[Al Arabiya Latest] Iran ruled out on Tuesday overturning the disputed presidential election as U.S. President Barack Obama said there were significant questions about the poll's legitimacy and condemned the crackdown on post-election protests. But supreme goon leader Ayatollah Khamenei agreed to a request by the top election watchdog, to extend by five days Wednesday's deadline to examine vote complaints, ISNA news agency said.


Clearly feeling the heat and hoping to string this out out until the heat dies down ...

As international alarm mounted over the crisis, the most serious challenge to the Islamic regime in its 30-year history, Britain said it was expelling two Iranian diplomats after a similar move by Tehran. At the same time, other European nations hauled in envoys to protest at the election and the repression of protests.

Five-day extension
The top election watchdog, the Guardians Council, insisted the vote would stand. "We witnessed no major fraud or breach," spokesman Abbasali Kadkhodai said on English-language state television Press TV. "Therefore, there is no possibility of an annulment taking place."

However, it was later disclosed that council head Ahmad Jannati asked Khamenei for for a five-day extension "to remove any ambiguity" of irregularities, the ISNA news agency reported. Khamenei responded by saying "I give my agreement to your proposition. Act accordingly."

The council, which has acknowledged there were more votes cast than eligible voters in 50 of 366 constituencies, had been due to make its final ruling on Wednesday.

The opposition claims that the June 12 poll that returned President Mahmoud Ahmadinejad to power for a second four-year term was rife with fraud. Defeated challengers listed 646 irregularities and are demanding a new election.

Defeated opposition leader Mir Hossein Mousavi plans to issue a "full report of electoral fraud and irregularities," a statement on his official website said. But the interior ministry warned Mousavi "to respect the law and the people's vote" after his defeat, state-run IRNA news agency said.

The authorities reject opposition charges of vote fraud, although analysis by a British think tank showed "irregularities" in the turnout and "highly implausible" swings in Ahmedinejad's favor.

The defeated candidates have submitted a total of 646 complaints about the election. Earlier this week, a Guardian Council spokesman said one common complaint was that the number of votes surpassed eligible voters in some constituencies.

State media said at least 17 people have been killed and many more wounded in the unrest that has convulsed the nation for 11 days. Hundreds of protesters, prominent reformists and journalists have been rounded up by the authorities -- even figures close to top regime officials including powerful cleric and former president Akbar Hashemi Rafsanjani.

Mousavi has urged his supporters to continue demonstrating but to adopt "self-restraint" to avoid more bloodshed.

Defeated reformist candidate Mehdi Karroubi called for a ceremony on Thursday to mourn slain protesters.
Posted by: Fred || 06/24/2009 00:00 || Comments || Link || E-Mail|| [336086 views] Top|| File under: Govt of Iran
Iran: Police break up fresh protests in Tehran
[ADN Kronos] Iranian police attacked hundreds of protesters with teargas on Monday who were gathering at a main square in the capital Tehran, despite a warning from Iran's powerful military force or Revolutionary Guard against holding rallies.

The protesters - mainly supporters of pro-reformist candidate Mir Hossein Mousavi - gathered at Tehran's Haft-e Tir Square but were quickly dispersed by anti-riot police who also fired weapons into the air.

The protesters were also confronted by the volunteer and pro-government Basij militia, which take orders from the Revolutionary Guard.

"We warn the main elements behind the riots and their deceived supporters to ... halt their acts of sabotage and end their riots or be prepared for a decisive and revolutionary confrontation with the Guards, Basij and other security and disciplinary forces," said the Guards in a Monday statement quoted by English-language network PressTV.
Posted by: Fred || 06/24/2009 00:00 || Comments || Link || E-Mail|| [336072 views] Top|| File under: Govt of Iran
Terror Networks
Luxury yachts offer pirate hunting cruises
Luxury ocean liners in Russia are offering pirate hunting cruises aboard armed private yachts off the Somali coast.

Wealthy punters pay £3,500 per day to patrol the most dangerous waters in the world hoping to be attacked by raiders.

When attacked, they retaliate with grenade launchers, machine guns and rocket launchers, reports Austrian business paper Wirtschaftsblatt.

Passengers, who can pay an extra £5 a day for an AK-47 machine gun and £7 for 100 rounds of ammo, are also protected by a squad of ex special forces troops.

The yachts travel from Djibouti in Somalia to Mombasa in Kenya.

The ships deliberately cruise close to the coast at a speed of just five nautical miles in an attempt to attract the interest of pirates.

"They are worse than the pirates," said Russian yachtsman Vladimir Mironov. "At least the pirates have the decency to take hostages, these people are just paying to commit murder," he continued.

Posted by: 3dc || 06/24/2009 15:45 || Comments || Link || E-Mail|| [336076 views] Top|| File under:
Trollz and spammerz
Seem to be abusing Fred's hospitality at present. For now, please ignore the spamalicious posts while the 'Burg's IT staff builds Troll-B-Gone Mark 3.6.

The mod squad may or may not be available to swat every spammer during work hours. We'll deploy the mop/bucket combo and banhammer as time permits.

Thanks for your patience and thanks for your continuing participation.
Posted by: Seafarious || 06/24/2009 02:57 || Comments || Link || E-Mail|| [336067 views] Top|| File under:
Who's in the News
47
[untagged]
13
Govt of Iran
4
TTP
3
Taliban
2
al-Qaeda in North Africa
2
al-Qaeda in Pakistan
2
al-Qaeda
1
IRGC
1
Islamic Movement of Uzbekistan
1
Jaish-e-Mohammad
1
Lashkar e-Taiba
1
Govt of Pakistan
1
Hamas
Bookmark
E-Mail Me
The Classics
The O Club
Rantburg Store
The Bloids
The Never-ending Story
Thugburg
Gulf War I
The Way We Were
Bio
Merry-Go-Blog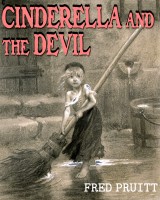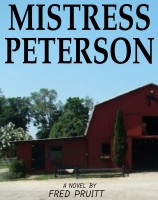 On Sale now!


A multi-volume chronology and reference guide set detailing three years of the Mexican Drug War between 2010 and 2012.

Rantburg.com and borderlandbeat.com correspondent and author Chris Covert presents his first non-fiction work detailing the drug and gang related violence in Mexico.

Chris gives us Mexican press dispatches of drug and gang war violence over three years, presented in a multi volume set intended to chronicle the death, violence and mayhem which has dominated Mexico for six years.
Click here for more information


Meet the Mods
In no particular order...


Steve White
Seafarious
tu3031
badanov
sherry
ryuge
GolfBravoUSMC
Bright Pebbles
trailing wife
Gloria
Fred
Besoeker
Glenmore
Frank G
3dc
Skidmark



Better than the average link...



Rantburg was assembled from recycled algorithms in the United States of America. No trees were destroyed in the production of this weblog. We did hurt some, though. Sorry.
34.204.181.91

Help keep the Burg running! Paypal: