Afghanistan
29 Taliban buy tickets to Paradise, 6 use self service
KABUL, Afghanistan -- American and Afghan forces backed by airstrikes engaged in a "fierce firefight" with Taliban insurgents in a remote and mountainous region of eastern Afghanistan on Thursday, killing at least 29 militants in an effort to capture one of their leaders, according to a joint military statement.

But, American officials said, the leader -- identified only as Sangeen -- had not been captured and it was not known whether he was among the dead or had fled vamoosed run away escaped. The battle was part of a widening war that the Obama administration has made a priority in its effort to crush Taliban and Al Qaeda insurgents in Afghanistan and Pakistan.

The intensifying conflict has led to Afghan claims that civilian casualties caused by American airstrikes are undermining public support for the war.

The joint statement on Thursday insisted that "no noncombatants were injured during this operation" and said that the 29 dead were all militants. They included six insurgents who blew themselves up with suicide vests without causing coalition fatalities, the statement said.

As depicted in the statement, coalition forces advanced under a hail of fire from militants on higher ground. There was no immediate comment from the Taliban and the number of insurgent fatalities could not be independently verified.

"Dozens of well-armed militants immediately began firing on the combined force to repel the assault," the statement said. "Afghan and coalition forces returned fire, engaging multiple enemies situated both in heavily fortified positions and inside structures on the compound."

The fighting took place about 100 miles southwest of the eastern city of Khost along the border with Pakistan. Afghan and American forces had been directed by intelligence reports to a remote militant encampment used as a staging area for attacks in Afghanistan's Paktika Province, the statement said.

It accused the commander identified as Sangeen of helping senior leaders of Al Qaeda and "hundreds of foreign fighters" infiltrate Afghanistan from Pakistan.

Hamidullah Zhuak, a spokesman for the governor of Paktika, said officials had counted the bodies of 34 insurgents, most of them from Arab countries and Pakistan, after the fighting. The battle took place far from populated areas, reducing the risk of civilian casualties, he said.
Posted by: GolfBravoUSMC || 05/28/2009 10:20 || Comments || Link || E-Mail|| [336065 views] Top|| File under:
Airstrikes, fighting kill 28 in Afghanistan
Air strikes, gunbattles and attacks killed 28 people across Afghanistan on Wednesday, including a government official shot dead with three of his sons near the Pakistani border, officials said.

In the latest bloodshed, blamed on Taliban who recently vowed to step up attacks against the Western-backed government, a district governor and his grown-up sons were ambushed and killed in the east, the Interior Ministry said. Muhammad Nader, governor of the Omna district in the eastern province of Paktika, was travelling with his family to go back home near the Pakistan border when the armed men attacked, the ministry said. "Police reinforcements have been dispatched to the area and an operation is underway," the ministry said in a statement. The Interior Ministry and local government in Paktika blamed the attack on the Taliban.


Elsewhere in Paktika, Afghan security forces backed by NATO troops and air power killed at least 15 Taliban in the early hours, the alliance said. They were killed after attacking the combined troops during a security patrol, the statement said. Further north, a rocket slammed into a wheat field in the eastern province of Kunar, which also lies on the Pakistani border, killing a beggar, provincial officials told AFP. An Afghan border policeman and three Taliban were killed in an exchange of fire initiated by the Taliban in eastern province of Nangarhar, said Muhammad Zaman Mamozai, the local border police chief. The policemen were collecting water from the river when Taliban attacked. In the centre of the country, the Afghan and US militaries said they killed four Al Qaeda-linked militants and detained 10 others during operations against extremists in Logar province.
Posted by: Fred || 05/28/2009 00:00 || Comments || Link || E-Mail|| [336065 views] Top|| File under: Taliban
Africa Horn
Al-Shabaab sez they'll use Somaliland ports, airports
You may be noting I found a pretty good source of news about Somalia. I can't analyze all the info, maybe someone here can help put the pieces together.

After African Union commission imposed sanction on the airports and the seaports controlled by Alshabaab, Somalia's Alshabaab militant group say they would find it "relatively easy" to launch a devastating attack using Somaliland ports to get weapons from Eritrea and Iran.

"AU is lying, they can restrict us we can transport and equipments we have through Somaliland ports and airports into a country with a suitcase" Alshabaab said in a statement posted on www.alshabaab.net before it's [was?] suspended.

They continued: "It would be a relatively easy and simple process. A few hundred dollars and a plane ticket and you could have a pretty good stab at it."

Trying to stop everything coming in at the border and seaports plus airports would not work, the statement said.

"So don't even bother trying!"

In a statement issued Saturday, the 53-African union bloc urged the UN Security Council to "impose sanctions against all those foreign actors, both within and outside the region, especially Eritrea, providing support to the armed groups" in Somalia.

The statement also called for imposing a UN blockade of Somalia's airstrips and seaports "to prevent the entry of foreign elements into Somalia" to join the Islamist militants in their armed campaign against the western-backed Somali interim government and the AU peacekeepers deployed in the Horn of Africa country.

In response to the AU call for UN sanctions, Eritrea on Saturday rejected the allegations of supporting the Somali insurgents and suspended its membership of the African Union.

Earlier in the week, the Inter-Governmental Authority on Development (IGAD), a six-member east African regional bloc, had called for imposing UN sanction on Eritrea, accusing it of supplying arms to the Somali Islamist insurgents. The IGAD also suspended Eritrea from the bloc, which currently consists of Kenya, Ethiopia, Somalia, Djibouti, Sudan and Uganda, and urged the United Nations to impose an air and sea blockade on Somalia to prevent the Islamist militants there from getting arms and foreign fighters.

The calls for imposing UN sanctions on Eritrea came as clashes intensified in the Somali capital of Mogadishu after the government forces launched a major counter offensive to recapture the areas captured by the rebels in their recent offensive.

The latest attacks by the Islamist militants are aimed at overthrowing Somalia's interim government led by President Ahmed, who had agreed in March to enforce Islamic law in the country to appease the militants after they seized control of many major towns in southern and central Somalia, including Baidoa, the seat of the Somali interim government.

Somali officials say that more than a hundred people have been killed and over 45,000 others displaced from Mogadishu after a combined force of two militant Islamic groups, al-Shabab and Hisbul-Islam, launched the anti-government offensive ten days ago.

The al-Shabaab group, a military wing of the Islamist movement ousted by Ethiopia-backed Somali forces two years ago, and several other allied militants groups have opposed past UN-sponsored reconciliation efforts in Somalia, and insist that they will negotiate with the country's transitional government only after the AU peacekeeping mission leaves Somalia.

Currently, a 4,300-strong AU force is struggling with their peacekeeping efforts in Somalia after the ousted Islamist fighters turned to guerrilla warfare against the government and AU troops. So far only Uganda and Burundi have contributed troops to the AU peacekeeping force, which was initially planned to have strength of over 8,000.
Posted by: Seafarious || 05/28/2009 00:28 || Comments || Link || E-Mail|| [336065 views] Top|| File under: al-Shabaab
Anti-piracy missile kills two fishermen
SANAA: At least two Yemeni fishermen were killed and another was wounded as an international anti-piracy warship fired at their boat in the Red Sea, Yemen's state news agency Saba said yesterday.


Innocent but well-armed fishermen, perchance?

The boat with four fishermen on board was completely destroyed in the missile strike off Sudan on Tuesday, it said, adding that the wounded man reached the Sudanese coast while a fourth was still missing.

Sources in the Yemeni Navy said the missile "probably came from sea by one of those warships conducting anti-piracy patrols in the region," Saba said. It also quoted local officials in Yemen as saying that the boat was in Sudanese territorial waters, adding that Sudanese authorities were questioning the survivor.

It was not clear what flag the warship was flying.


Which warship? The source just said there were several in the area.

Saba noted that two other Yemeni fishermen had been killed earlier this year in separate attacks in the Indian Ocean believed to have been the work of naval units taking part in anti-piracy operations.


Was that because the Yemini fisherman were moonlighting as Somali pirates?

According to the International Maritime Bureau, pirate attacks off Somalia in the first quarter of this year surged tenfold to 61 compared with the same period in 2008, when six attacks occurred.

A total of 114 attempted attacks have been staged since the start of the year and pirates have seized 29 ships.
Posted by: classer || 05/28/2009 00:00 || Comments || Link || E-Mail|| [336066 views] Top|| File under: Pirates
7 killed in attack on Somali presidential palace
[Iran Press TV Latest] Conflict reaches new phase as militants stage an attack on the Horn of Africa nation's presidential palace, killing 2 soldiers and 5 civilians.

According Fars news agency at least six rockets exploded near the presidential palace in the Somali capital of Mogadishu on Tuesday night. Government forces' response to the attacks worsened the situation. Somali President Sheikh Sharif Sheikh Ahmed blamed Eritrea of supplying the rebels with arms and cash during a press conference on Wednesday. The African Union (AU) has requested sanctions to be imposed on Eritrea for supporting militant rebels in Somalia.

Meanwhile the UN Security Council extended the AMISOM mandate to keep African Union forces in Somalia. AMISOM is the African Unions mission tasked with controlling the violence in Somalia. More than 4,300 Ugandan and Burundian troops were deployed in March 2007, that currently protecting strategic sites in Mogadishu. The Council approved the 1872 resolution to keep AU member states military forces to maintain resolution AMISOM till end of January 2010. The UN will continue to provide logistical support including arms and services till that date.

British ambassador to the UN John Sawers said the logistical support will cost up to 200-300 million US dollars. This is while, earlier this week the AU had announced that it was not going to send more troops into Somalia.

This article starring:
Sheikh Sharif Sheikh Ahmed
Posted by: Fred || 05/28/2009 00:00 || Comments || Link || E-Mail|| [336079 views] Top|| File under: al-Shabaab
Africa North
Terrorists kill 9 Algerian paratroopers in Biskra
[Maghrebia] Nine members of an elite Algerian army parachute unit are dead and 8 others injured in a co-ordinated attack by 50 terrorists Monday in M'ziraâ, Biskra province (550 km east of Algiers), local press reported on Tuesday (May 26th). The army was conducting a large search operation in the region. According to El Watan, the attackers belonged to two different terror groups.
Posted by: Fred || 05/28/2009 00:00 || Comments || Link || E-Mail|| [336077 views] Top|| File under: PLO
Africa Subsaharan
Nigerian Army destroys militant camp
[Iran Press TV Latest] The Nigerian Army has destroyed one of the militant camps as it steps up its military operations against Niger Delta rebels. Rabe Abu Baker, the Joint Task Forces Spokesman said they had destroyed what they believed was the "emergency treatment area for wounded militants."

Many Nigerians have lost their lives in the past two weeks as the conflict between the army and the Movement for the Emancipation of the Niger Delta (MEND) has turned into one of the bloodiest ones this year. The local media believe the face off could claim many lives with both sides declining to give any figures on the casualties. Nigerian forces that said they had freed Filipino, Ukrainian and Nigerian hostages seized in the militants' raids on vessels.

Meanwhile, a Nigerian navy patrol foiled an attempted attack on Total's offshore facility. The spokesman for the French oil company, Fred Ohwawa said, "Men in speedboats tried to attack our Amenam offshore field and they were driven away by a (navy) patrol team."

MEND destroyed major Chevron pipelines on Monday that caused a 100,000 BPD drop in the company's oil production. MEND and other 'freedom fighters' in Nigeria say they are fighting for a better share of profits from the oil revenues in the Niger Delta.
Posted by: Fred || 05/28/2009 00:00 || Comments || Link || E-Mail|| [336067 views] Top|| File under:
Caribbean-Latin America
Brazil frees terror suspect, citing lack of evidence
The Brazilian justice system freed for lack of evidence a Lebanese citizen designated by the United States as a member of Al Qaeda, the local press reported Wednesday. The man, identified only as "K" and who works selling and repairing computers in Sao Paulo, had been detained by the Federal Police on April 25 for spreading "racist content" on the Internet, the daily Folha de Sao Paulo reported. The newspaper on Tuesday had written that K was one of the people responsible for Al Qaeda's international communications.

K was arrested on the order of federal Judge Alexandre Cassettari, who on May 18 ordered his release. Cassettari said that the case "interests" foreign authorities who, however, took no measures to bring the investigation to a conclusion during the 21 days that the man was in custody.

Federal prosecutor Ana Leticia Absy said Tuesday that her office considers that the investigation "does not prove that the prisoner in Sao Paulo is a member of Al Qaeda" and she acknowledged that the arrest was carried out on the basis of joint investigations by Brazilian and U.S. police agencies. The suspicions surrounding the man were based on "the existence of a sealed forum on the Internet, published in Arabic, with discriminatory and anti-U.S. messages," Absy said. Brazilian investigators said the forum has links with Al Qaeda via an organization called the "Jihad Media Batalion" which incites hate against Westerners and foments anti-Semitism.

Brazilian President Luiz Inacio Lula da Silva confirmed on Tuesday the arrest of the suspect when he was asked about the matter at a joint press conference he held with his Venezuelan counterpart, Hugo Chavez. Lula said that the investigation was carried out discretely and he criticized the information that "leaked" out abroad about the case.
Posted by: ryuge || 05/28/2009 02:54 || Comments || Link || E-Mail|| [336063 views] Top|| File under:
India-Pakistan
Talibs claim Lahore, Peshawar, Dera Khan attacks, issue more threats
Multiple bombs exploded in two Pakistani cities on Thursday, just hours after Taliban groups issued an extraordinary warning for people to evacuate several large cities, saying they were preparing "major attacks." The groups also claimed responsibility for a bloody attack in Lahore a day earlier that killed at least 26 people.



The Talibs, and their Qaeda allies/controllers, aren't very good at fighting actual battles against real soldiers, not even the poor sort in the Mighty Pak Army. When Perv was still in office the Paks beat them up in Swat, recall. It wasn't until the new government took office, more anti-Perv than anything else, that they decided to surrender what had been gained.

The Talibs are much better at intimidating the civilian populace, and at making faces to scare the government. Guerrilla tactics are much more effective than taking over actual territory, at least in daytime. And terrorism is the tool that squeezes maximum effect out of the guerrilla tactics.

At this point the question becometh whether the government of Pakistan has the testicles and the skills to fight a sustained anti-guerrilla campaign. My guess is that they don't, which means an impasse over the long term: the Talibs imposing their will on large swaths of the countryside but not able to formally take control of the territory, the government imposing a "writ" that ends at sundown, the while tormented by things that go boom without warning.

Back-to-back blasts ripped through a busy street in Peshawar, Pakistan, on Thursday. Three bombs detonated in Peshawar, north of Pakistan's capital, and one in Dera Ismail Khan, in the country's troubled west, killing at least 11 people and wounding dozens.

Hakimullah Mehsud, a young Taliban commander and lieutenant of Baitullah Mehsud, the chief of the Tehrik-i-Taliban Pakistan, told the Pakistani newspaper Dawn that more attacks would follow the one in Lahore. Hakimullah Mehsud, who spoke from an undisclosed location, claimed responsibility for the Lahore bombing. "We want the people of Lahore, Rawalpindi, Islamabad and Multan to leave those cities, as we plan major attacks against government facilities in coming days and weeks," he said in a phone call to Reuters.

He said that the Lahore attack was a response to Pakistan's recent military campaign against the Taliban in Swat, an area north of the capital, which was overrun by militants earlier this year. "We have been looking for a target from the day the military launched the operation in Swat," Mr. Mehsud said.

While Hakimullah Mehsud is known to be aligned with Baitullah Mehsud, it was unclear if he was linked to another Taliban group that claimed responsibility for the attack. That group, the Tehrik-i-Taliban Punjab, said Thursday in a posting on a Turkish militant Web site that it had staged the assault.

The head of the Pakistani army, General Ashfaq Pervez Kayani, who was in Lahore on Thursday, said in a statement that the country would not be terrorized and that the army remained committed to defeating insurgents.

The state minister for information, Sumsam Bokhari, said the attacks were a sign of insurgent weakness. "We are really pushing them," he said in a telephone interview. "We are winning the war and that is why they are resorting to these desperate measures."

A preliminary police report on the Lahore bombing, a copy of which was obtained by The New York Times, stated that six attackers in a white Toyota van sprayed bullets at officials in a building that housed an emergency-response unit. Three attackers managed to escape while the other three detonated the explosives-laden van, the report said, killing themselves in the process.

The first of the triple bombings in Peshawar occurred at 6:30 p.m., at a second-hand electronics market, known as the Junk Bazaar. Minutes later in the same area, a bomb packed onto a motorcycle exploded near an ice cream shop. Together, the two bombs killed five and wounded 73, the authorities said.

The head of the Bomb Disposal Squad, Shafqat Mehmood, said both bombs were on timers. The explosions ignited a fire that gutted electronic and music shops. The police said they chased two men they believed to be responsible and killed them.

Some time later, a suicide bomber rammed an explosives-packed car into a police checkpoint on the outskirts of the city, killing three policemen and wounding three more. At that point, police noticed another man advancing suspiciously toward the checkpoint, said Safwat Ghayyur, a police official. "Our men warned the young man approaching the post to stop, and when he did not they fired at him, killing him on the spot," he said in an interview.

In Dera Ismail Khan, a bomb planted in the city's town hall killed three and injured seven, Dawn News reported. Pakistan's prime minister, Yusuf Raza Gilani, condemned the attacks in a statement late on Thursday, saying that "such cowardly acts could not weaken the Government's resolve to stamp out terrorism."

The government announced bounties for various militants in newspaper advertisements on Thursday, with rewards starting at $12,400, according to The Associated Press. Heading the most wanted list was Maulana Fazlullah, the Taliban leader in the Swat district, with a bounty of $62,000.

This article starring:
BAITULLAH MEHSUD
TTP
HAKIMULLAH MEHSUD
TTP
MAULANA FAZLULLAH
TTP
Sumsam Bokhari
Posted by: Seafarious || 05/28/2009 16:00 || Comments || Link || E-Mail|| [336101 views] Top|| File under:
Major attack in Lahore
LAHORE: Suicide bombers detonated a vehicle loaded with 100 kilogrammes of explosives near offices of the capital city police officer (CCPO) and the Inter-Services Intelligence (ISI) in Lahore on Wednesday -- killing at least 27 people and wounding 326, in addition to destroying a two-storey building of the Rescue 15 police service, according to police.

Witnesses said the attack started midmorning when two gunmen stepped out of a white van -- which had pulled up in a narrow street separating the police and ISI buildings -- cautioned civilians to take cover, themselves took cover behind concrete barriers protecting the buildings and started firing at security personnel deployed down the street. The driver remained in the van as his accomplices exchanged fire with the security personnel, to clear the path for the vehicle to move towards the ISI and CCPO offices -- located about a hundred feet down the street opposite each other. The gunmen also hurled a grenade at the security personnel. As the firing continued, the driver managed to cross the concrete barrier, but could not get further and was forced to blow up the vehicle there.

SP Sohail Sukhera said two policemen were injured in the gunbattle. He said a threefold security cordon prevented the attackers from getting to the offices CCPO and ISI offices. He said the terrorist in the vehicle was shot -- which prompted him to blow up the vehicle about a hundred feet away from the intended target, in front of the Rescue 15 building.

Officials said at least three suspects had been detained.

Civil Defence District Officer Mazhar Abbas told Daily Times a suicide jacket and two Russian-made hand grenades had been found from the blast site. Sukhera said 27 people -- including 11 policemen -- died in the attack. The AP news agency reported that "several intelligence agents" were among the dead. The APP news agency said 50 of the injured people were in critical condition, but Punjab Law Minister Rana Sanaullah said 20 were in critical condition.

Sukhera said nobody had claimed responsibility for the attack. The blast left a crater eight feet deep and several yards in diameter. There was no trace of the vehicle used in the blast -- which destroyed an area nearly the size of a city block, with cars on the street left mangled and bricks strewn dozens of yards in all directions.

A nearby filling station was totally destroyed and several car showrooms damaged. The ceilings of several operating rooms in a nearby hospital caved in, and windows of buildings in a two-kilometre radius were shattered.

Most of the outer wall of the ISI office was destroyed and the building partially damaged, while the CCPO's office was also damaged and SSP (Discipline) Farooq Mazhar injured. DCO Sajjad Bhutta said the attack was carried out by a suicide bomber. Rangers, Rescue 1122, police, Civil Defence and the Edhi Foundation immediately started rescue operations.

Sources in the Police Department told Daily Times that there were 35 police officials in the CCPO's office at the time of the blast, and only three of them were unhurt -- "all others were either injured or they died".

The president and the prime minister condemned the attack in separate statements, and said their government remained committed to rooting out terrorism.
Posted by: Steve White || 05/28/2009 15:51 || Comments || Link || E-Mail|| [336073 views] Top|| File under:
FIA receives 'direct threats' from terrorists
The Federal Investigation Agency (FIA) has received "direct threats" from terrorists, a source told Daily Times on Wednesday.

He said a meeting was held at the FIA headquarters in which Islamabad Inspector General Syed Kaleem Imam, Senior Superintendent of Police (Traffic) Sultan Azam Taimuri and officials of the law enforcement agencies participated. He said the meeting was convened to counter the threat. The meeting decided that the road on the rear side of the headquarters would be closed to traffic, he added. "The road will be blocked and the walls of the headquarters will be raised," the meeting decided. The Islamabad police were also asked to heighten security in the vicinity of the headquarters, he said. The meeting also decided to improve the intelligence-gathering mechanism to pre-empt terrorist attacks, the source added. Karachi, Rawalpindi and Islamabad were on the hit list of the terrorists, another source feared. An intelligence agency source said they were already on their toes to prevent terrorist attacks.
Posted by: Fred || 05/28/2009 00:00 || Comments || Link || E-Mail|| [336065 views] Top|| File under: al-Qaeda in Pakistan
235kg explosives seized in Quetta
Police foiled a potential terrorism bid by seizing 235 kilogrammes of explosives from a vehicle in Nohsaar area on Wednesday. According to Quetta Police, a police party deployed at a checkpost in the area signalled to people in a suspicious vehicle to stop, but the passengers opened fire on the police and tried to escape. The police chased the vehicle but the riders got out and fled into a densely populated area nearby.
Posted by: Fred || 05/28/2009 00:00 || Comments || Link || E-Mail|| [336067 views] Top|| File under: al-Qaeda in Pakistan
Six suspected terrorists booked from Mardan, Swabi
[Geo News] Mardan police claimed arresting six suspected persons including two terrorists hiding at internally displaced persons (IDPs) camps here in Mardan and Swabi areas late on Wednesday while, the arrested culprits are said to be originally hailing from Kabl and Swat valley areas, Geo news reported. DIG police Mardan Division Syed Akhter Ali Shah told Geo news, Mardan police raided the IDPs' relief camp at Government High School (GHS) located in Ismael Garhai area, arresting two terrorists hailing from Kabl and Swat valley. Â"The terrorists were later identified as Muhammad Ayub and Tahir ShahÂ", sources said adding, police also managed to recover arms and ammunition from their possession registering FIR against them in Shahbaz Garhai police station. Syed Akhter Ali Shah told that four more terrorists were also nabbed from IDPs camps from Swabi area mounting the number of suspected terrorists arrested from IDPs camps to 25 latest by Wednesday. Meanwhile, police said Noshera police, amid crackdown against militancy, succeeded to capture four terrorists including a suspected suicide offender from Government Girls High School Noshera.
Posted by: Fred || 05/28/2009 00:00 || Comments || Link || E-Mail|| [336064 views] Top|| File under: TTP
UN boss deplore Lahore kaboom
[Geo News] UN Secretary General Ban Ki-moon sharply condemned WednesdayŽs deadly bombing in the Pakistani city of Lahore, his office said in a statement. ŽŽThe Secretary General strongly condemns the bombing today in Lahore, Pakistan, in which some 30 people were reported killed and 250 wounded,ŽŽ the UN statement said, adding ŽŽno cause can justify such indiscriminate terrorist violence.ŽŽ The blast -- the third deadly attack to rock the countryŽs liberal cultural capital in as many months -- which has killed more than 1,800 people across Pakistan in less than two years.

Three attackers opened fire and threw a grenade before a van packed with explosives blew up close to the provincial headquarters of PakistanŽs top intelligence agency, Pakistani investigators said.
Posted by: Fred || 05/28/2009 00:00 || Comments || Link || E-Mail|| [336064 views] Top|| File under: al-Qaeda in Pakistan
Security forces kill 15 in South Wazoo
At least 15 Taliban were killed and several injured by security forces' shelling in South Waziristan Agency, a private TV channel reported on Wednesday. According to the channel, the security forces shelled Taliban hideouts in Sarokai area of the agency, killing 15 Taliban and injuring several others.

Meanwhile, the South Waziristan Agency political administration and the Ahmedzai tribe on Wednesday agreed to adhere to the May 2007 'Wana Peace Agreement'. The decision was made after a 120-member committee of the Ahmedzai tribe held successful talks with the political administration. The Wana assistant political agent told reporters that following the talks, the administration had released six Ahmedzai tribesmen who were arrested during various operations in the area. He said the tribe had agreed to support the political administration for maintaining peace in the agency.


They agreed before and then ceased adhering to their agreement. Now they've agreed again. Golly. What do you think they'll do next?



Posted by: Fred || 05/28/2009 00:00 || Comments || Link || E-Mail|| [336066 views] Top|| File under: TTP
Mullah Fazlullah may be titzup
The NWFP government has received reports that TTP Swat chief Mullah Fazlullah has been killed in the military operation in Swat, provincial Information Minister Iftikhar Hussain said on Wednesday. He told media in Peshawar several key militant commanders' deaths had already been confirmed, a private TV channel reported. The NWFP government has also decided to place head money on the Taliban leadership, he added.

This article starring:
Mullah Fazlullah
TTP
Posted by: Fred || 05/28/2009 00:00 || Comments || Link || E-Mail|| [336062 views] Top|| File under: TTP
Mingora to be cleared of Taliban in 2-3 days: ISPR
Security forces said on Wednesday they would clear Mingora of the Taliban within two to three days, as 12 more Taliban were killed in the ongoing Swat operation.

Mingora Force Commander Brigadier Tahir Hamid told media security forces had secured 70 percent of Mingora city. He said the army was chasing the Taliban through the streets. He said great care was being taken to ensure civilians were not at risk. "We tried not to use helicopter gunships in populated areas to avoid collateral damage," he added.

Snatch and grab: According to the ISPR statement, one solider was martyred during the operation in the last 24 hours. It said the security forces had distributed four truckloads of relief items among the people of Mingora. However, it added, Taliban were attacking and snatching relief items being dispatched for stranded people of Bharain, Madyan and Kalam. It said the areas up to Sultanwas in Buner, and Mohmand Agency, had been cleared of the Taliban.

Security forces also continued their advance on Kanju-Kabal, while securing their positions at Madyan, Bagh Derai, Kala Kot, and Sakhra Valley. Also on Wednesday, two soldiers were killed when their vehicle hit a roadside bomb in Qambar near Mingora, AFP reported.
Posted by: Fred || 05/28/2009 00:00 || Comments || Link || E-Mail|| [336066 views] Top|| File under: TTP
3 'terrorists' held in Islamabad
Police arrested three suspected terrorists on Tuesday night from sector E-7 near Jamia Faridia. An official source said that the arrested men -- aged between 25 and 30 and "residents of Malakand division" -- were allegedly planning to target sensitive installations in the city. Police also seized weapons and suicide jackets from the possession, said the source. He said the men had been shifted to an unidentified location for investigation.
Posted by: Fred || 05/28/2009 00:00 || Comments || Link || E-Mail|| [336065 views] Top|| File under: al-Qaeda in Pakistan
Two suspects detained in ISI kaboom
Two suspects involved in Wednesday's suicide bomb blast in Lahore have been apprehended, Punjab Inspector General (IG) Tariq Saleem Dogar has said. Dogar said that by sacrificing their lives in the line of duty the police officials had proven that the Punjab Police was fully committed to protecting lives and properties of the people. He said the Punjab government would give financial assistance of Rs 3 million to the heirs of each martyred police official.
Posted by: Fred || 05/28/2009 00:00 || Comments || Link || E-Mail|| [336065 views] Top|| File under: Govt of Pakistan
Southeast Asia
Thai troops kill two terrorists separatists in deep South
Thai troops killed two suspected Muslim terrorists separatists in the troubled province of Yala where terrorists insurgents set off eight bombs and fires on Wendesday, police said Thursday. The two suspected terrorists separatists were killed in a joint police-army ambush at 8 pm Wednesday as they returned to Yaha district of Yala, 700 kilometres south of Bangkok.

'We think these two terrorists men were members of a new terrorist group who have recently received terrorist training in a neighbouring country,' Yaha Police Captain Thannapon Yawapak said. According to military intelligence, more than 500 Muslim terrorists youths have left their homes in the Yaha neighbourhood to receive terrorist military training in the 'neighbouring country,' Thannapon said.

More on yesterday's attacks:

Four warehouses in the city came under arson attack, damaging more than Bt100 million worth of property. The cost of other damage inflicted by a bomb attack in front of the Yala Rama Hotel, as well as the torching of auto showrooms and a pylon to relay mobile phone signals, has yet to be calculated. The first bomb exploded at around 4am in front of a hotel in the heart of Yala, shattering the windows and cars parked nearby. Two grenades were thrown at a cash machine and a billboard pole in front of a car showroom. Fire fighters took two hours to bring the fire at the warehouses under control.

The attack came just before Deputy Prime Minister Suthep Thaugsuban, the government's security tsar, was scheduled to make a visit to the restive region. Suthep said earlier the situation had not improved the way the government had hoped, and planned to use the visit to draw up a better strategy. Army chief, General Anupong Paochinda, downplayed the attacks, calling them "normal occurrences".

Police said the attackers used home-made explosives with shrapnel made of steel rods cut into pieces. They were set off electronically by remote control, possibly with mobile phones. In spite of high security in the area, militants were able to enter the heart of the city and retreat quickly before the security units could respond.

In Bangkok, Prime Minister Abhisit Vejjajiva defended the government's overall policy but added that within two weeks a newer, more polished policy for the deep South would be announced.
Posted by: ryuge || 05/28/2009 02:40 || Comments || Link || E-Mail|| [336066 views] Top|| File under: Thai Insurgency
10 dead in Abu Sayyaf shootout
[Straits Times] TEN Muslim extremists were killed on Wednesday in a fierce firefight with government troops on the southern Philippine island of Basilan, the military said. The death toll could be higher as troops continue to hunt down members of the Abu Sayyaf extremist group who were behind the kidnapping of three local school teachers four months ago, said Captain Neil Estrella. The group released the teachers on Tuesday, possibly after a ransom was paid.

Mr Estrella said once the safety of the schoolteachers was assured, Marines began 'stalking the perpetrators.' They encountered the main body of about 50 Abu Sayyaf members before dawn Wednesday, leading to an intense firefight, he said.
The bodies of 10 Abu Sayyaf members were recovered with no casualties on the government side. While the fighting has subsided, pursuit of the extremists is continuing, said Mr Estrella.


Play nicely with your toys, gentlemen.

The Abu Sayyaf are known for kidnapping Christians and foreigners for large ransom payments and have killed their hostages when their demands have not been met. Earlier this month, the Abu Sayyaf in Basilan beheaded a retired Christian carpenter abducted two months earlier after his family failed to pay a ransom. Another group of Abu Sayyaf militants continue to hold Italian Red Cross worker Eugenio Vagni on the island of Jolo, where they kidnapped him in January. Two other Red Cross workers abducted with Vagni have since been freed.
Posted by: Fred || 05/28/2009 00:00 || Comments || Link || E-Mail|| [336088 views] Top|| File under: Abu Sayyaf
$3.6m reward for 3 Filipino militants
[Straits Times] THE United States on Tuesday offered up to US$2.5 million (S$3.6 million) in rewards for tips leading to the capture of three Filipinos suspected of belonging to the 'terrorist' Abu Sayyaf group.

State Department spokesman Ian Kelly announced a reward of up to US$1 million for information leading to the 'location, arrest and/or conviction' of suspect Radullan Sahiron, described as a senior leader of the group.


I thought he was dead? Or was that wishful thinking?


He also announced a prize of up to US$1 million for Abdul Basit Usman, an alleged bomb maker, and another of up to US$500,000 for Khair Mundos, an alleged leader and financier of the group.

Sahiron was listed as a key prize. 'Many innocent men, women and children have been killed or seriously injured as a result of Sahiron's actions,' the statement from Mr Kelly said. 'Sahiron played a role in the May 2001 Dos Palmas kidnapping of three US citizens and 17 Filipinos from a tourist resort in Palawan, Philippines,' it added. US citizen Guillermo Sobero and other hostages were murdered, it said. The statement accused Sahiron of continuing 'to plot terror schemes' that affect communities in the southern island of Mindanao. 'US authorities consider Sahiron to be a threat to US and Filipino citizens and interests,' the statement said.

Basit, meanwhile, 'is a bomb-making expert with links to the Jemaah Islamiah and Abu Sayyaf Group' and poses a threat to US and Filipino citizens and interests over his links to these groups Washington considers terrorist. 'He is believed to have orchestrated several bombings that have killed, injured, and maimed many innocent civilians,' the spokesman said.

The statement said Mundos, who remains at large following a prison escape in 2007, was arrested in May 2004 'on the first-ever money laundering charges against terrorists' after a probe by US and Philippine officials.

Mundos confessed to 'having arranged the transfer of funds' from Al-Qaeda to Abu Sayyaf Group leader Khadaffy Janjalani for bombings and other crimes on Mindanao, it said. He is also considered a threat to US and Filipino citizens and interests.

Those with information on the location of the three suspects - who are all believed to be hiding on Mindanao - are urged to contact the nearest US embassy or consulate or any US official or military commander, it said.

This article starring:
Abdul Basit Usman
Abu Sayyaf
Khadaffy Janjalani
Abu Sayyaf
Khair Mundos
Abu Sayyaf
Radullan Sahiron
Abu Sayyaf
Posted by: Fred || 05/28/2009 00:00 || Comments || Link || E-Mail|| [336066 views] Top|| File under: Abu Sayyaf
Syria-Lebanon-Iran
Explosion in Iranian mosque kills 15, injures 80
The blast went off as the mosque's cleric was delivering a weekly speech denouncing the Bahai faith and Wahabiism — an austere brand of Sunni Islam practiced mostly in Saudi Arabia, according to local news reports. Such speeches are not unusual in Iranian mosques.

An explosion in a mosque killed 15 people near Iran's volatile border with Pakistan and Afghanistan on Thursday and a local official said it was a terrorist attack.

The blast went off in Zahedan, the capital of a lawless province that frequently witnesses clashes between police and gangs involved in drug smuggling. It has also seen attacks by an Islamic militant group called Jundallah, which claims to be fighting for rights of Sunni Muslims in mainly Shiite Iran but is suspected of al-Qaida links.

Alaeddin Mazari, a local journalist in Zahedan, told The Associated Press that the explosion occurred in the second biggest Shiite Muslim mosque in the city, some 1,000 miles (1,600 kilometers) southeast of the capital, Tehran.

Ali Mohammad Azad, the governor of Sistan-Baluchistan province where Zahedan is the capital, told the official Islamic Republic News Agency the explosion happened at 7:45 p.m. (16:15 GMT) and said a terrorist was involved, but didn't provide further details. He told state television that he detained some suspects who planned additional attacks ahead of the June 12 presidential election.

The state news agency said 80 people were injured in the explosion and no group had taken responsibility. It quoted an unnamed official as saying part of the mosque was destroyed and rescue teams were transferring the bodies of the dead and injured.

I was leaning towards work accident 'til I read this:

The blast went off as the mosque's cleric was delivering a weekly speech denouncing the Bahai faith and Wahabiism — an austere brand of Sunni Islam practiced mostly in Saudi Arabia, according to local news reports. Such speeches are not unusual in Iranian mosques.
Posted by: Seafarious || 05/28/2009 16:28 || Comments || Link || E-Mail|| [336081 views] Top|| File under:
Who's in the News
46
[untagged]
5
TTP
4
Govt of Pakistan
4
al-Qaeda in Pakistan
3
al-Shabaab
3
Govt of Iran
2
Abu Sayyaf
1
Palestinian Authority
1
Pirates
1
PLO
1
Taliban
1
Thai Insurgency
1
Hezbollah
1
Egyptian Islamic Jihad
1
Global Jihad
1
al-Qaeda
1
Jamaat-e-Islami
Bookmark
E-Mail Me
The Classics
The O Club
Rantburg Store
The Bloids
The Never-ending Story
Thugburg
Gulf War I
The Way We Were
Bio
Merry-Go-Blog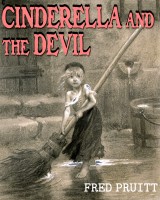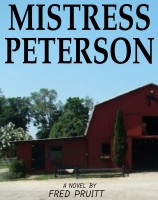 On Sale now!


A multi-volume chronology and reference guide set detailing three years of the Mexican Drug War between 2010 and 2012.

Rantburg.com and borderlandbeat.com correspondent and author Chris Covert presents his first non-fiction work detailing the drug and gang related violence in Mexico.

Chris gives us Mexican press dispatches of drug and gang war violence over three years, presented in a multi volume set intended to chronicle the death, violence and mayhem which has dominated Mexico for six years.
Click here for more information


Meet the Mods
In no particular order...


Steve White
Seafarious
tu3031
badanov
sherry
ryuge
GolfBravoUSMC
Bright Pebbles
trailing wife
Gloria
Fred
Besoeker
Glenmore
Frank G
3dc
Skidmark



Better than the average link...



Rantburg was assembled from recycled algorithms in the United States of America. No trees were destroyed in the production of this weblog. We did hurt some, though. Sorry.
44.192.115.114

Help keep the Burg running! Paypal: