Afghanistan
Afghanistan: Deadly suicide blast north of capital
[ADN Kronos] Three Afghan civilians and three foreign soldiers have been killed in a suicide car bomb attack north of the capital, Kabul, according to Afghan officials. The attack took place in Kapisa province, where United States and French troops are deployed as part of the NATO-led International Security Assistance Force (ISAF).

The explosive-laden car rammed into a military convoy in Sayat district. ISAF said the nationality of the soldiers had not yet been released.

Kapisa is a strategically important province, near the key Bagram air base and close to the Kabul-Jalalabad highway.

Afghan officials say the district is frequently used by militants to launch attacks in the capital.

The US military and an ISAF official said separately that the bomb had hit US troops.

Afghan interior ministry spokesman Zemarai Bashary said the target of the attack was a convoy of international forces.

The civilians were just passers-by and it was not yet clear who they were, Bashary said.

Five Taliban were killed in an overnight air strike by foreign forces in Ghazni province, southwest of Kabul, the provincial police chief said. International troops in Ghazni are under US command.

Eight militants were killed on Monday in clashes with Afghan police and US forces in Uruzgan province in southern Afghanistan, US forces said.

Three insurgents were also killed on Monday when a bomb they were planting exploded in southeastern Paktika province, the Afghan National Security Directorate said.

Violence in Afghanistan is expected to worsen in the coming months as some 21,000 additional US soldiers are deployed to reinforce NATO-led troops in the south and east of the country - the stronghold of the Taliban-led insurgency.

Last year was the deadliest in the conflict since US-led forces ousted the Taliban in 2001 and violence has risen to its highest-ever level in recent months.
Posted by: Fred || 05/27/2009 00:00 || Comments || Link || E-Mail|| [336068 views] Top|| File under: Taliban
Bangladesh
Another ex-NSI officer held
[Bangla Daily Star] Law enforcers yesterday arrested former National Security Intelligence (NSI) official Major Liakat Hossain in the capital in connection with the 10 truckloads of arms and ammunition in Chittagong.

Sources said the Criminal Investigation Department (CID), which is investigating the case, rounded up Liakat around 2:00pm. He is now under its custody.

The arrest was made as Liakat's involvement with the seized deadly weapons and ammunition came up in the statement of detained ex-NSI director Wing Commander (retd) Sahab Uddin who was earlier grilled by the investigators in the Taskforce for Interrogation (TFI) cell.

During the arms haul incident, Liakat was the deputy director (technical) of the NSI and he played vital roles in the planning of the arms deal, sources said.

Wishing anonymity a top security official said Liakat, who was in London, was called in by the then government in 2006 and sacked from the service.

Sahab in his statement during interrogation earlier mentioned that NSI DG Brig Gen (Retd) M Abdur Rahim called in detained ex-NSI director Wing Commander (retd) Sahab Uddin, Major Liakat and another top NSI official at his office room in March 2004.

Later, the DG briefed them that a shipment of arms and equipment bought under the funding of Dubai based Aga Rahman Yousuf (ARY) group would be smuggled in the country with the assistance of the high officials of the high commission of a certain country.

He also briefed the officials that their jobs would be not to do anything about the consignment despite knowing everything.

Sahab in his statement also said that the then NSI DG earlier had called in four officers including him and Major Liakat at DG's office room in 2003 when the DG had told them that the high commission was pushing for some requests fulfilling which was not possible without government's decision.

The requests included releasing ULFA leader Anup Chetia or to let Chetia escape when he would be shifted to Mymensingh jail from Dhaka Central Jail and installation of a private TV channel in Dhaka with ARY group fund.

The then DG also told them that DG's wife Shirin Rahim would be the chairman while a relative (son or daughter's father-in-law) of a colonel would be the managing director (MD) of the ARY TV channel when it would be set up.
Posted by: Fred || 05/27/2009 00:00 || Comments || Link || E-Mail|| [336063 views] Top|| File under:
2 more BDR men die in Dhaka, Feni
[Bangla Daily Star] A Bangladesh Rifles (BDR) jawan was found hanging from a ceiling fan at the Shainik Lines in Feni's 19th Rifles Battalion and a BDR Imam died of liver cirrhosis at a Dhaka hospital yesterday, taking the BDR death toll following the mutiny to 24.

A Sylhet court yesterday said it will frame charges against 108 arrested BDR Jawans on June 9 and 10 for two separate sedition cases in connection with the February 25 BDR mutiny.

These would be the first charges framed against suspected BDR mutineers. Fourty sedition cases were filed in 29 districts against BDR jawans in different units around the country.

Meanwhile, State Minister for Home Affairs Tanjim Ahmed Sohel Taj told The Daily Star yesterday that the government probe report on the BDR mutiny will come out today.

"We will publish the report at 4:00pm tomorrow through media," Taj said.

2 MORE DEATHS
Yesterday, the BDR issued a press release saying that initial assessments suggested havilder assistant Zakir Hossain Bhuiyan of the 19th Battalion in Feni "committed suicide" as he was found hanging from a ceiling fan at the Shainik Lines around 7:45am.

Zakir, who joined BDR in 1988, is the son of M M Najir Ahmed Bhuiyan of Feni's West Chhagalnaiya village.

His body will be sent to his village home by the BDR after the postmortem.

Another BDR release said BDR Dinajpur Sector's Imam Hafez Hafizur Rahman, 47, died of liver cirrhosis developed from hepatitis-B.

He was treated at both Dinajpur hospital and Rangpur Medical College Hospital, but later took a month's leave on May 10 to get admitted to Modern Hospital in Dhanmondi in Dhaka, where he died yesterday at 1:30am, the release added.

SEDITION CASE
Our Sylhet correspondent reports: Judge M Momin Ullah of District and Sessions Judge's Court set the dates for framing charges against the 108 arrested BDR jawans.

All the 108 BDR jawans were before the court during the yesterday's hearing.

Officer-in-charge of Sylhet Kotwali police station Inspector Syeduzzaman filed two sedition cases with the Chief Judicial Magistrate's Court in Sylhet on May 17 against the 108 BDR jawans for staging a mutiny with firearms that they looted from their battalion arsenals.

The investigation officers do not need to press charges as they case were filed directly with the court.

Meanwhile, a Dhaka court yesterday placed 60 suspected BDR mutineers on a five-day remand each in connection with the BDR mutiny case.
Posted by: Fred || 05/27/2009 00:00 || Comments || Link || E-Mail|| [336063 views] Top|| File under:
Caribbean-Latin America
Brazil arrests high ranking Qaeda operative
Brazil's federal police have arrested a high-ranking al Qaeda operative in Sao Paulo and are keeping him under tight security, a local newspaper reported on Tuesday. The suspect is allegedly a chief of international communications for al Qaeda, according to the report in Folha de S.Paulo, Brazil's largest daily newspaper.

The report did not give the suspect's name or say when he was taken into custody, nor did it provide a source for the information.

The report did not give the suspect's name or say when he was taken into custody, nor did it provide a source for the information.

The arrest was surrounded by secrecy with the federal police disguising it as part of an investigation into neo-Nazi groups in the country, Folha said. The report also said U.S. authorities were notified of the arrest. A federal police spokesman in Sao Paulo declined to comment, as did a spokeswoman at the Justice Ministry in Brasilia, the capital.

Brazil is home to one of the largest Arab populations outside the Middle East, with most residing in Sao Paulo and Foz do Iguacu, a bustling commercial hub on the border with Argentina and Paraguay. The U.S. government has claimed on several occasions in recent years that Arabs in the so-called tri-border around Foz do Iguacu raise money for militant groups in the Middle East. Brazil has repeatedly denied the accusation, calling it unfounded.
Posted by: Fred || 05/27/2009 00:00 || Comments || Link || E-Mail|| [336072 views] Top|| File under: al-Qaeda
Caucasus/Russia/Central Asia
Suicide bombing in eastern Uzbekistan kills police officer
State television in Uzbekistan says a suicide bomber has killed a police officer and wounded several people in the eastern city of Andijan. It said that earlier up to three men used guns and explosives to attack a police checkpoint at nearby Khanabad.

The reports said another officer and a gunman were injured, and that the attackers managed to escape. They are said to have come from Kyrgyzstan. The two countries closed their border after the first attack. The motive for the attacks is not clear, but Uzbek media have speculated about a possible failed terrorist operation. Security services and military reinforcements have been sent to Khanabad.

The Ferghana Valley, where Khanabad is located, has been the scene of several attacks by militant groups in the past. Observers say the rule of President Islam Karimov has fuelled extremism in the region.

Local people in Andijan say that security forces shot dead hundreds of mainly peaceful protesters in 2005. The violence there broke out after an armed jailbreak turned into a huge demonstration involving thousands of Uzbeks.

The Uzbek government has denied there was a massacre of civilians, saying it thwarted an Islamist uprising. It says the death toll was exaggerated, and that nearly all of those who died were soldiers or terrorists.

Also:

Police in Uzbekistan exchanged gunfire with a group of armed men in the eastern town of Khanabad and an explosion was heard, witnesses said on Tuesday. The circumstances of the shooting in the small town on Uzbekistan's border with Kyrgyzstan were unclear and there was no word on casualties. Authorities in Uzbekistan, Central Asia's most populous country, could not be reached for comment.

A security source in neighbouring Kyrgyzstan confirmed the shootout and said the Uzbek authorities had closed the border. "They are dealing with an emergency situation," the source said. "There was a shootout. Other details are being investigated."

One Khanabad resident told Reuters he had heard an explosion in the town centre overnight. He said security had been tightened but there were no signs of unrest on Tuesday.
Posted by: ryuge || 05/27/2009 06:14 || Comments || Link || E-Mail|| [336063 views] Top|| File under:
Senior Muslim cleric assassinated in Russia
A senior Muslim cleric was shot dead on Monday in the capital of Russia's volatile southern region of Dagestan, Interfax news agency reported.

Akhmed Tagayev was deputy mufti of the Clerical Directorate of Muslims of Dagestan and was considered a leading opponent of "religious extremism" among Muslims, the agency said. "An unknown criminal shot Tagayev in the head from a pistol at about 2235 hours...and escaped, probably in a motor car. The deputy mufti died on the spot from a head wound," Interfax quoted a local interior ministry spokesman as saying

Dagestan borders Chechnya, where Russia has fought two wars since the mid-1990s to crush Muslim separatists. As security in Chechnya has improved, instability has worsened elsewhere in the region, where poverty and violence provide a fertile recruiting ground for militants and rebels. Russia's Vesti television reported separately on Monday that four policemen from Chechnya had been killed in a special operation in Ingushetia, a neighbouring republic of Russia's troubled North Caucasus.
Posted by: Fred || 05/27/2009 00:00 || Comments || Link || E-Mail|| [336063 views] Top|| File under:
Home Front: WoT
Muslim charity member gets 65 years in prison
DALLAS -- A founding member of what was once the nation's largest Muslim charity was sentenced to 65 years in prison Wednesday for funneling millions of dollars to the Palestinian militant group Hamas.

Shukri Abu Baker, 50, of Garland, Texas, was the first of five members of the Holy Land Foundation for Relief and Development to be sentenced. Ghassan Elashi, 55, of Richardson, also got 65 years. Another defendant, Mohammad El-Mezain, 55, was sentenced to 180 months for one count of conspiracy to support a terrorist organization.

After a jury failed to reach a verdict in 2007, the men were convicted in a second trial last November on 108 charges stemming from allegations the charity sent more than $12 million to Hamas. It's illegal to give support to Hamas, which has been listed by the U.S. as a terror group since 1995 and is blamed for hundreds of suicide bombings targeting Israeli civilians.

The charity leaders were convicted on charges ranging from supporting a terrorist organization to money laundering and tax fraud. The two men still to be sentenced -- Mufid Abdulqaderand Abdulrahman Odeh -- were convicted of conspiracy.

The charity itself was convicted on 32 counts. It wasn't accused of violence, but of bankrolling schools and social welfare programs that the U.S. government says are controlled by Hamas.

The defendants said they only fed the needy and gave much-needed aid to a volatile region. "I did it because I cared, not at the behest of Hamas," Abu Baker told the judge Wednesday.
Because I cared, dammit!
U.S. District Judge Jorge Solis cut off Abu Baker and told him: "You didn't tell the whole story. Palestinians were in a desperate situation, but that doesn't justify supporting Hamas."

The charity's supporters say the prosecution was a politically motivated product of former President George W. Bush's "war on terror" and a prime example of anti-Islamic hysteria after the Sept. 11 attack on the U.S.

Defense attorneys also protested that an Israel official was allowed to testify anonymously that Hamas members were among the leaders of the charity's benefactors. The Israeli agent, who testified under the pseudonym "Avi," also appeared at the 2007 trial.
Posted by: tu3031 || 05/27/2009 16:06 || Comments || Link || E-Mail|| [336063 views] Top|| File under: Hamas
Iraqis who fled return — as U.S. soldiers
BAGHDAD -- In the fall of 2007, Forat Aldawoodi fled Iraq through a special visa program for Iraqis who worked with the U.S. government. He landed in Pawtucket, R.I., where he soon became a New England Patriots fan, traveled to the Atlantic Ocean and enlisted in the U.S. Army Reserve.

Today, after a year's absence, Aldawoodi is in Iraq again -- this time as an American soldier. In fact, until recently transferred to a post outside Baghdad, he was assigned to a unit patrolling his former neighborhood, Dora, in southern Baghdad. "I know it might sound a little strange that I am back in Baghdad so soon after leaving here," Aldawoodi said in an interview at Forward Operating Base Falcon in Baghdad. "But I knew before I came [to the U.S.] that the Army was something I wanted to try."

Aldawoodi, who is an Army interpreter, is one of at least eight Iraqis who fled to the United States in the midst of the war, only to have returned home as members of the U.S. armed forces, according to Lt. Col. Les Melnyk, a Pentagon spokesman. Melnyk said the figure likely understates the actual number of Iraqis in the U.S. military because personnel records don't require recruits to list their nationality.
Continued on Page 49
Posted by: tu3031 || 05/27/2009 13:46 || Comments || Link || E-Mail|| [336077 views] Top|| File under:
India-Pakistan
Taliban strike ISI headquarters in Lahore, 35 killed, 250 wounded
Suspected Taliban militants today brazenly targetted Pakistan ISI's provincial headquarters here, detonating an explosive-laden car leaving at least 35 people including seven ISI personnel dead and over 250 wounded.

Though heavily armed militants, believed to be two to four in number, failed to reach the main premises housing the ISI office, they detonated the explosives which damaged the building and totally flattened the nearby city police rescue office.

The terrorist hit squad headed their vehicle towards the two buildings located just off the Mall Road, but as heavily armed guards prevented them, they came out and exchanged fire and then set off a massive blast.

District Coordination Officer (DCO) Lahore Sajjad Ahmed Bhutta said a car loaded with huge explosives rammed into the barriers on the road leading to the buildings housing ISI and Lahore Police rescue offices.

Interior Minister Rehman Malik said the attack could be in retaliation to the government's military offensive which has routed Taliban militants from north western Swat valley.

Though the Punjab government officials confirmed only 18 people were dead, privately-run Ehdi Ambulance Service has put the death toll at 35. The hospital officials said 13 of the dead were policemen and seven were ISI officials.
Terror revisited Lahore on Wednesday when a massive car bomb exploded outside a building in the busy Civil Lines area killing an estimated 40 people and injuring over 100.

The car bomb, that packed in about 100 kg of explosives, went off just outside the three-storeyed Rescue-15 Building that collapsed with the impact of the blast. The building that housed emergency police is located close to the provincial headquarters of Pakistan's spy agency Inter-Services Intelligence (ISI).

Two suspects were arrested and helicopters could be seen hovering over the area as rescue workers tried desperately to pull out people from the debris and troops took positions on the rooftops of the nearby buildings.

Giving details of how the terror attack began on a busy weekday morning, Sajjad Bhutta, a senior government official, said that a car carrying several gunmen pulled up in a street between the offices of the emergency police and the ISI. 'As some people came out from that vehicle and starting firing at the ISI office, the guards from inside that building returned fire,' Bhutta told reporters. As the firing continued, the car suddenly exploded.

Bhutta estimated that 40 people had been killed, among them 12 police officers. At least 27 police trainees were killed. Gunshots were also heard in the area after the explosion that shattered the windowpanes of nearby buildings and destroyed many vehicles. 'The bomb disposal squad said 100 kg of explosives has been used in car bomb attack,' The News website said. It added that a suicide jacket and a hand grenade had also been recovered from the blast site.

The blast took place on a day when Jamaat-ud-Dawa chief Hafiz Saeed was to be presented in the Lahore High Court close by.

According to Interior Ministry chief Rehman Malik, the militants had been defeated in the northwest and had therefore turned towards Lahore. 'The situation is now under control in FATA (Federally Administered Tribal Areas) and operations are on in Swat. We had been forewarned of the possibility of such an attack,' he told reporters in Karachi.

The attack comes two months after a team of 12 terrorists ambushed and fired rocket propelled grenades at a convoy carrying Sri Lankan players to the Lahore's Gaddafi Stadium on March 3. Seven players and the team's assistant coach were injured and six Pakistani police officials, who were providing protection to the bus carrying the players, were killed in the attack that shook the entire cricketing world.

Later that month, Pakistani security forces had to storm the Manawan police training academy on the outskirts of Lahore, ending a seven-hour siege by a group of heavily armed attackers who had taken over 800 trainees hostage. Four of the attackers were killed, while three were captured alive.


They definitely aren't just posturing for American dollars anymore.
Posted by: trailing wife || 05/27/2009 08:21 || Comments || Link || E-Mail|| [336075 views] Top|| File under: ISI
Official: Car bombing kills 30 in Pakistan
Gunmen detonated a car bomb Wednesday near police and intelligence agency offices that collapsed one building and sheared the walls off others in one of the deadliest attacks in Pakistan this year. About 30 people were killed and at least 250 wounded.

Lahore, Pakistan's second-largest city, sits near the Indian border and is considered a liberal, cultural capital. Assaults there have heightened fears that militancy in nuclear-armed Pakistan is spreading well beyond the northwest region bordering Afghanistan. Wednesday's attack was the third major strike in Lahore in recent months.
Posted by: ed || 05/27/2009 08:02 || Comments || Link || E-Mail|| [336063 views] Top|| File under:
2 Taliban heads held in Swabi
Two Taliban commander from Buner were arrested in Swabi on Tuesday, sources told Daily Times. The sources said the two commanders -- identified only as Ihsanullah and Riaz -- were carrying a hand grenade, two pistols and a wireless set when they were arrested. They said that both were residents of Sawari area in Buner district. Police did not comment on the reported arrests, and sources said the Taliban leaders were arrested by security agencies.
Posted by: Fred || 05/27/2009 00:00 || Comments || Link || E-Mail|| [336064 views] Top|| File under: TTP
Two Mehsud aides arrested in Mianwali
Ten people including two aides of Baitullah Mehsud were arrested during a security forces' operation against suspected Afghan nationals in Chadro area of Mianwali, a private TV channel reported on Tuesday. According to the Mianwali district police officer, the forces arrested Mehsud's aides Abdullah Ghazi and Salim along with other suspects and seized a large cache of arms. The police sources said the arrested persons had killed eight policemen and blown up a checkpost in Qudratabad area in February.
Posted by: Fred || 05/27/2009 00:00 || Comments || Link || E-Mail|| [336063 views] Top|| File under: TTP
Battered Taliban stop fighting in Swat capital
[Al Arabiya Latest] Taliban commander Maulana Fazlullah asked his fighters to stop battling Pakistani troops in the capital of northwest Swat valley, a Taliban spokesman told AFP on Monday.


"Knock it off! Youse trying to get me killed?"


Pakistani security forces have been pounding Taliban positions in three northwest districts since last month, and on Saturday moved into Mingora, the business and administrative hub of the scenic Swat region.
"Maulana Fazlullah has bravely directed all his mujahedeen to stop resistance in Mingora and its surroundings to avoid hardships to the people and losses to the civilian population," spokesman Muslim Khan told AFP. "Most of our mujahedeen have already left Mingora," he said by telephone from an undisclosed location, saying only he was speaking from a mountain top.

Khan accused the military of killing civilians during its fierce onslaught in the districts of Lower Dir, Buner and Swat, where Taliban fighters have infiltrated towns and villages in a bid to impose a harsh brand of Islamic law. "We will fight for the enforcement of shariah law till the last drop of our blood," Khan said.


"Except that we've stopped."


The offensive in the Taliban bastion of Swat, about 120 kilometers (80 miles) northwest of Islamabad, is the military's most concerted effort to roll back a spreading Taliban insurgency that has thrown the nuclear-armed country's future into question. "Look at the size of the city, the number of militants present there, the number of houses to be searched," military spokesman Maj.Gen. Athar Abbas said of the fighting in the town of Mingora. "It'll take at least a week to clear it," he said.

Pakistan says nearly 1,160 Taliban fighters and 69 soldiers have died in the offensive launched in the districts of Lower Dir on April 26, Buner on April 28 and Swat on May 8, but those tolls cannot be confirmed independently.


And they smell suspicious. If the Talibs are that easy to kill -- which they might be -- then the Mighty Pak Army should have been wiping the floor with them all along. But a 16:1 kill ratio has a whiff of something other than attar of roses about it.




This article starring:
Maulana Fazlullah
TTP
Muslim Khan
TTP
Posted by: Fred || 05/27/2009 00:00 || Comments || Link || E-Mail|| [336064 views] Top|| File under: TTP
Pakistani army takes the war to S Wazoo
[Iran Press TV Latest] Pakistani troops have reportedly entered South Waziristan just days after President Asif Ali Zardari vowed to extend army offensives against militants beyond Swat. Media reports on Tuesday said the troops, backed by helicopter gunships, had consolidated their positions in the troubled northwestern district and would soon start a major operation in the area.

Earlier, President Zardari had said in an interview with Britain's Sunday Times that government forces would extend their operations in Swat toward Waziristan along the Pakistan-Afghanistan border where militants have long thrived. "We're going to go into Waziristan, all these regions, with army operations," Zardari told the British daily, adding, "Swat is just the start. There is a larger war to fight."

Pakistan's ruling party says that the military campaign against the militants is a national struggle and not part of a proxy war fought on behalf of Washington.


You don't suppose they really are responding to Secretary of State Clinton's remarks the other day?
Posted by: Fred || 05/27/2009 00:00 || Comments || Link || E-Mail|| [336064 views] Top|| File under: Govt of Pakistan
Iraq
Iraq bomb kills US State Department official
[Beirut Daily Star: Region] A roadside bomb struck a US convoy in western Iraq, killing three Americans, including a senior State Department official, US officials said Tuesday. The blast killed Terence Barnich, the deputy director of the State Department's Iraq Transition Assistance Office in Baghdad, as well as a US soldier and a civilian contractor as their convoy left a construction site near Fallujah on Monday, military and government officials said.

Two others were wounded.

The contractor killed in Monday's blast was a Defense Department employee assigned to the US Embassy in Baghdad, US officials said. His name and that of the soldier killed have not been released pending notification of next of kin.

Barnich, 56, of Chicago, and the others were returning from an inspection of a US government-funded wastewater treatment plant under construction in Fallujah when their vehicle drove over a roadside bomb, said State Department spokesman Robert Wood.
Posted by: Fred || 05/27/2009 00:00 || Comments || Link || E-Mail|| [336070 views] Top|| File under: Iraqi Insurgency
Southeast Asia
Bombings and arson in southern Thailand
Bombings and arson incidents occurred in several locations in Thailand's southernmost province of Yala causing damages but no casualties.

The bombs exploded at three locations in the provincial seat--the first damaging an automobile billboard on the Yala-Ban Neang Road; the second at a Kasikorn Bank's ATM booth and the third near the Yala Rama Hotel. Cars parked near the three locations were damaged as their windows were shattered because of the power of the explosions.

Arson, by terrorists presumed insurgents, also occurred near the bombing locations: at a warehouse of a construction company on Yala-Ban Neang Road, a furniture showroom in Muang Mai Market and another warehouse near the Yala Rama Hotel. Firefighters contained the resultant fires at two locations except for the construction company's warehouse, as building materials stored there fueled the fire.
Posted by: ryuge || 05/27/2009 01:07 || Comments || Link || E-Mail|| [336067 views] Top|| File under: Thai Insurgency
Restive muslims bomb bridge,somebody else burned houses


ZAMBOANGA CITY: Moro Islamic Liberation Front rebels yesterday bombed a bridge and raided a village in Maguindanao province in the restive Muslim autonomous region in the southern Philippines, officials said.

Officials said the attack on the bridge occurred before dawn in the village of Lintokan in Datu Piang town. Rebels also torched houses on a nearby village of Reina Regente forcing residents to flee the rampage.

There were no immediate reports of civilian casualties, but the military blamed the attacks on a senior MILF leader, Ameril Kato, who also led a series of deadly attacks last year in the region. "Troops are clearing the area," said Lt. Col. Jonathan Ponce, a spokesman for the Army's 6th Infantry Division.

MILF spokesman Eid Kabalu said the bombing of the bridge was part of a counter-attack. He denied rebels burned houses of civilians.


"No, no! Certainly not!"


Kabalu also said rebels on Sunday fired rockets at the positions of the Army's 54th Infantry Battalion in the village of Datu Gumbay in Datu Piang town, targeting the 105mm howitzers and munitions storage in the area. Rebel forces also attacked government troops earlier in the day in the village of Teren-Teren in North Cotabato's Alamada town and three other areas in the towns of Banisilan, Aleosan and Midsayap.
Posted by: classer || 05/27/2009 00:00 || Comments || Link || E-Mail|| [336063 views] Top|| File under: Moro Islamic Liberation Front
Philippines: Militants free three teachers in south
[ADN Kronos] Militants from the Islamist Abu Sayyaf group on Tuesday freed three teachers kidnapped in the southern Philippines after four months in capitivity. The move is certain to raise hopes for Italian aid worker Eugenio Vagni who was in January kidnapped by Al-Qaeda linked militants believed to be from the same group.

The three young teachers, Quizon Freires, Janette Delos Reyes, and Rafael Mayonado, were released in Zamboanga City in southern Mindanao province.

The trio had been kidnapped at sea in January while returning by boat on Sacol Island in Zamboanga City and brought to Basilan province. The kidnappers had demanded a hefty ransom for their safe release.

Radio station dxRZ in Zamboanga City reported that the hostages were released through the efforts of a private negotiator in the town of Mohamad Ajul. Local media reports said neither the military nor police officials had given any statement about the release of the hostages and telephone calls from journalists were either ignored or went unanswered.

Other reports said an unspecified ransom had allegedly been paid to the Al-Qaeda linked Philippines group Abu Sayyaf.

The families of the hostages had previously approached a rival separatist group, the Moro Islamic Liberation Front, after accusing the government of failing to help them secure the release of the trio.

The release of the hostages came a week after Abu Sayyaf militants beheaded a kidnapped farm owner Doroteo Gonzalez in Basilan's Akbar town. His body was not recovered.

Gonzales, 61, was snatched from his house on 25 April in the village of Buenavista in Zamboanga City and brought to Basilan by his captors. Gonzales was killed after his family failed to pay a multimillion ransom.

Sixty-two year-old Red Cross aid worker Eugenio Vagni was kidnapped with Andreas Notter of Switzerland and Filipino Mary Jean Lacaba on the island of Jolo on 15 January but Lacaba and Notter have since been released.

The abduction of the Red Cross personnel was the most high-profile kidnapping of foreign nationals since 2001, when two dozen tourists were kidnapped by Abu Sayyaf militants from an island resort in the western Philippines.

One of the Americans was beheaded, a second was killed during a military operation and the third was rescued.
Posted by: Fred || 05/27/2009 00:00 || Comments || Link || E-Mail|| [336064 views] Top|| File under: Abu Sayyaf
Sri Lanka
Sri Lanka holding over 9,000 ex-rebels
The Sri Lankan government said Tuesday it was holding 9,100 suspected former Tamil Tiger rebel fighters, most of whom were being sent for "rehabilitation and vocational training."

Media Minister Mahinda Yapa Abeywardena said, however, that 1,600 were still being questioned about their alleged links to "terrorist attacks" committed during the island's decades-old civil war. The government proclaimed victory over the Liberation Tigers of Tamil Eelam (LTTE) last week, with the army killing the entire leadership of the separatist guerrillas. "We have sent 7,500 of those who surrendered for rehabilitation and vocational training, while the balance, 1,600, are still being questioned for their involvement in terrorist activities," Abeywardena told reporters.

He said the government was unable to relax tough emergency laws - which allow terrorism suspects to be held indefinitely without charge - even though the war has been declared won. "We can't relax these laws right now because we are in the process of questioning the 1,600 suspects," the minister said. He did not elaborate what form of rehabilitation was provided and for how long the surrendered Tiger cadres would be held.
Posted by: Fred || 05/27/2009 00:00 || Comments || Link || E-Mail|| [336064 views] Top|| File under:
Syria-Lebanon-Iran
Lebanese officer held amid Israeli spy concerns
[Al Arabiya Latest] Beautiful women, secret trips abroad and a hurried escape across a mine-infested border are all aspects of so-called Israeli spy networks unraveling in Lebanon, which arrested one of its army colonels, security sources said on Tuesday, in a government campaign to crack down on espionage.

The sources said the colonel, who was not named, was arrested last week and was being questioned about links to spy agencies follwing the arrest of up to 30 suspected spies in recent months as part of a long-running probe by Lebanese intelligence into Israeli sleeper cells. More arrests are expected, security officials say.

Suspected spies include a math teacher, housewife, butcher, a mobile phone salesman and a retired general, who were all found with sophisticated communications equipment and other gadgets in their homes or offices.

Senior Lebanese security officials say the arrests have dealt a major blow to Israel's spying networks in Lebanon, which considers itself in a state of war with the Jewish state.

Last week Beirut filed a complaint to the United Nations that Israel was violating its sovereingnty by creating spy networks in Lebanon and at least 21 suspects have already been charged, some in absentia, and several have confessed.

Growing espionage
Lebanon says at least two spies have fled over the heavily fortified border to Israel last week and demanded Tel Aviv hand them back.

Israel has not commented on the arrests in Lebanon but warned its citizens that "Arab groups" were using social networking sites like Facebook to recruit and hire spies.

Israeli intelligence services claim an Israeli Facbook user was contacted by someone claiming to be a Lebanese agent and was offered money for information on Israel.

Hassan Nasrallah, leader of the Shiite resistance group Hezbollah, last week called for the death penalty for all suspects convicted of spying for Israel.

Officials say many of the suspects played key roles in identifying Hezbollah targets that were bombed during a 34-day war between Israel and the Shiite group in 2006.

Other suspects have been charged with monitoring senior Hezbollah officials and at least one is alleged to have played a role in the 2004 assassination of a commander of the group.

In April a Lebanese prosecutor charged a former army general and three other people with spying for Israel and referred them to the military court.

Adeeb al-Alam, a retired brigadier general of the prominent General Security directorate, his wife and nephew were arrested on suspicion of espionage. A fourth person linked to the cell was still at large.
Posted by: Fred || 05/27/2009 00:00 || Comments || Link || E-Mail|| [336064 views] Top|| File under:
Who's in the News
58
[untagged]
5
TTP
4
Govt of Pakistan
3
Hamas
3
Govt of Iran
1
ISI
1
Moro Islamic Liberation Front
1
Palestinian Authority
1
Salafia Jihadiya
1
Taliban
1
Thai Insurgency
1
al-Qaeda
1
Abu Sayyaf
1
al-Shabaab
1
Iraqi Insurgency
Bookmark
E-Mail Me
The Classics
The O Club
Rantburg Store
The Bloids
The Never-ending Story
Thugburg
Gulf War I
The Way We Were
Bio
Merry-Go-Blog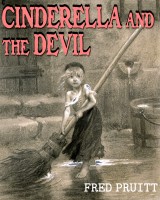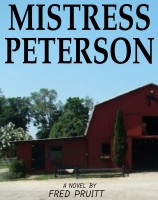 On Sale now!


A multi-volume chronology and reference guide set detailing three years of the Mexican Drug War between 2010 and 2012.

Rantburg.com and borderlandbeat.com correspondent and author Chris Covert presents his first non-fiction work detailing the drug and gang related violence in Mexico.

Chris gives us Mexican press dispatches of drug and gang war violence over three years, presented in a multi volume set intended to chronicle the death, violence and mayhem which has dominated Mexico for six years.
Click here for more information


Meet the Mods
In no particular order...


Steve White
Seafarious
tu3031
badanov
sherry
ryuge
GolfBravoUSMC
Bright Pebbles
trailing wife
Gloria
Fred
Besoeker
Glenmore
Frank G
3dc
Skidmark



Better than the average link...



Rantburg was assembled from recycled algorithms in the United States of America. No trees were destroyed in the production of this weblog. We did hurt some, though. Sorry.
3.231.217.107

Help keep the Burg running! Paypal: