Afghanistan
Mujahadeen vow fight to the death as US builds base on Pakistan's border
background paragraphs removed - RTWT for the details


To the south of Swat in Mamoon, in Bajaur Agency of the Federally Administered Tribal Areas (FATA) of Pakistan, the situation is equally restive, but the focus of local militancy is directed across the border in Afghanistan against the foreign troops there.

Western intelligence believes that Osama bin Laden, his deputy Dr Ayman al-Zawahiri, Gulbuddin Hekmatyar and other top al-Qaeda and Taliban leaders have free access in this region to meet and plan operations. Cross-border raids into Afghanistan are frequently staged from here.

The Bajaur area has been hit twice by Central Intelligence Agency predator drones, one specifically after Zawahiri. However, at a time when al-Qaeda is reactivated and the Taliban's main focus is to lay siege of Kabul, via adjacent Nooristan province in Afghanistan, aerial surveillance is considered insufficient. As a result, a large US base is under construction on a mountaintop at Ghakhi Pass on the Pakistan-Afghanistan (Bajaur) border. Militants believe this is in preparation for an operation inside Pakistan to clamp down on them as well as to renew the hunt for bin Laden and his associates.

As a result, the militants have attacked the new base in an attempt to delay its construction. "This is a matter of life and death for the mujahideen. We will shed our blood, but we will never let this base be completed," Dr Ismail told Asia Times Online while standing at the grave of his son, who was killed a few weeks ago by US forces while attacking the base. The tall and well-built Ismail is the leader of the TNSM and a main source of inspiration for the jihadis in Bajaur. "My son sacrificed his life against American designs to build this base over our heads. I shall never allow them to complete it, I will fight till my last.

Continued on Page 49

This article starring:
AIMAN AL ZAWAHIRI
al-Qaeda
DR ISMAIL
TNSM
GULBUDIN HEKMATYAR
Hizb-i-Islami
MAULANA FAQIR MOHAMED
Tanzeem Ishat-i-Toheed Wal Sunna
MAULANA FAZALULLAH
Tanzeem Ishat-i-Toheed Wal Sunna
Harkat ul-Mujahideen
Tanzeem Ishat-i-Toheed Wal Sunna
TNSM
Posted by: lotp || 07/17/2007 00:00 || Comments || Link || E-Mail|| [10801 views] Top|| File under: TNSM
Several killed in Afghan-US raid
Afghan and US-led forces killed several suspected militants and detained another in a joint operation in southern Afghanistan on Monday, the US-led coalition said, while a suicide attack on a private Afghan security company vehicle killed one guard.

The coalition said "credible intelligence" led them to residential compounds in Zabul province that were suspected of providing sanctuary to insurgents. "During the operation, several armed males were shot and killed by the forces," it said in a statement. The men wore shoulder harnesses and had small arms, light machine guns and grenades, it added.

The forces also detained a man who will be questioned regarding his identity and involvement in insurgent activity, the statement added. There was no indication of civilian casualties, it said. "Militants like these pose a threat to the peace of the Islamic Republic of Afghanistan," coalition spokesman Major Chris Belcher said.


Meanwhile, an Afghan security firm vehicle came under attack in Greshek, police said. "One security guard was killed and four others were wounded. The vehicle is destroyed," Andiwal told AFP. A suicide attacker detonated his vehicle some distance from a convoy of a US security company, USPI, in western Farah province Monday, Farah police chief Abdul Rehman Sarjang said. "The suicide attacker became the victim of his own ill-fated attempt. There was no harm to the USPI vehicle or personnel," Sarjang said.

Meanwhile Taliban militants attacked a highway police post overnight in western Nimroz province, sparking a two-hour gun battle which left seven militants killed and three wounded, governor Ghulam Dastageer Azad said.
Posted by: Fred || 07/17/2007 00:00 || Comments || Link || E-Mail|| [10793 views] Top|| File under: Taliban
Africa Horn
Somalia: President resists insurgency, peace talks put off
(SomaliNet) Somalia interim president Abdulahi Yusuf said today he had finished three years in the office with political violence and will stay in power for the next two years with boldness and unyielding rule as the national peace conference was adjourned to Thursday after today's mortar attack around the venue of the talks. At the opening ceremony of the postponed peace conference in north of the Somalia capital Mogadishu, President Yusuf said he would never surrender to what he called 'the Islamist elements' whose aim is to destabilize the situation. "Stop the fear, you will die when your destiny ends" said president Yusuf when Ali Mahdi Mohamed, the chairman of the reconciliation conference whispered to him to finalize the speech as mortar shells slammed in an area not far from the conference venue.

The mortar attack, which was coincided with the opening of the peace talks, wounded three civilians in Abdulaziz district, north of the capital. The reconciliation committee did not yet give any reason about the deferral of the talks but sources close to the conference venue say that the meeting was adjourned because of the violence in the capital.

President Yusuf admitted that there is a chaotic situation in the country particularly in Mogadishu. "In fact there is uneasy situation and the government is doing all it can with the help of the society". He said. "The delegates of Somali clans should not feel frightened but be relaxed and encouraged to maintain their meeting... this is a minor thing, the security forces will end up the matter," said president Yusuf who wanted to calm down the spirit of the envoys who grew concerns after they received the news of mortar attack.

Meanwhile, the executive council of the ousted Islamic Courts Union Sheik Sharif Sheik Ahmed who is now in Asmara, Eritrea has condemned the national reconciliation conference as fruitless and senseless. He accused the international community of putting trap for Somali people when they supported what he called 'the deceitful meeting' in Mogadishu.
Posted by: Fred || 07/17/2007 00:00 || Comments || Link || E-Mail|| [10796 views] Top|| File under: Islamic Courts
Six killed in Mogadishu grenade attacks
(SomaliNet) Six people and one government soldier have been killed and dozen others wounded in bomb blasts in the besieged Bakara market in Mogadishu today – as the reconciliation conference has been postponed to Thursday following mortar shelling near the conference venue.

The targets of the today's bomb attacks were government soldiers but caused more casualties on the civilians, according to the local residents. The transitional federal government soldiers indiscriminately sprayed bullets to the civilians in what looks like a response to the bomb attacks. All the roads either entering or leaving the biggest market are sealed off by the TFG soldiers after the explosions. "We have a problem with the constants blasts in the market as it is the only life line to the residents of the city," said a local shopkeeper adding that "I have not opened my shop for the fourth day,"

Medina hospital, which is the only referral hospital, is stretched to the limit with wounded civilians in the latest round of violence. 25 civilians have been killed in bomb attacks and shootouts in and around Bakara market since the TFG soldiers began ringing it off two weeks ago. Local militants in Somalia have vowed to continue the strings of the attacks on the TFG soldiers and government installations in the capital.
Posted by: Fred || 07/17/2007 00:00 || Comments || Link || E-Mail|| [10795 views] Top|| File under: Islamic Courts
Somalia: Curfew imposed on Afgoie town, security raids
(SomaliNet) The security forces in Afgoie town, 30km south of the Somalia capital Mogadishu launched massive security operations today destroying all the illegal business centers close to the municipal office in the town following yesterday's bomb attack, which killed the deputy, chairman of the town Hassan Ahmed Hassan and other civilians and wounded four others. The commander of the security forces in Afgoie town Ali Habad said today the move was to assure the security and find the peace killers.

A curfew, which starts 8:00pm to 5:00am, has been imposed on Afgoie town last night after the killing of the deputy chairman. "We will continue clearing the kiosks around the government offices in order to prevent any attackers," said Habad. "We are telling the business people not to approach government buildings because the militant groups might hid through the kiosks,"

Afgoie town in Lower Shabelle region, south of Somalia is a farmland alongside the banks of the Shabelle River, which runs through southern regions.
Posted by: Fred || 07/17/2007 00:00 || Comments || Link || E-Mail|| [10795 views] Top|| File under: Islamic Courts
Somalia: TFG admits police casualty
(SomaliNet) Somalia transitional federal government, which is now struggling to pose a sort of law and order in the capital, said today that it lost one of its soldiers in grenade attacks on the troops involving in the security operations in Bakara market. The commander of the current operating forces in and around Bakara market, colonel Yusuf Hussein Dhumal told the local media that one police officer died and four others were wounded in today's bomb attacks. "As we have been receiving in the reports, we lost one soldier and four others wounded when unknown militants hurled hand grenade bombs at the soldiers as they were on their duties," said the official.

Dhumal said the search for weapons and suspects in and around Bakara market will continue for an indefinite period. The government set up a big military station inside the market to keep an eye to the insurgents' movements. The TFG believes that Bakara market, the biggest hub in southern Somalia is the hotspot for the attacks against the government. Several soldiers have been killed in bombings and ambush attacks launched by the insurgents since the Bakara siege began two weeks ago.
Posted by: Fred || 07/17/2007 00:00 || Comments || Link || E-Mail|| [10793 views] Top|| File under: Islamic Courts
Arabia
3 Islamic militants arrested, weapon caches uncovered near Yemen-Oman borders
Security authorities have arrested three suspected terrorists and uncovered weapons caches along the Yemen-Oman border, police said Tuesday. Hundreds of hand grenades, rocket-propelled grenades, 158 mortars and other weapons were smuggled from a Yemeni military storage and hidden in a cave in Al-Mahrah province near the Oman border, a police official said. The official spoke on condition of anonymity because he is not authorized to speak to the press.

The official also said preliminary investigations shows that the three suspected terrorists allegedly smuggled the weapons in preparation for terrorist attacks in Yemen. But it was not clear whether the three are linked to al-Qaida terror network, the official said. Al-Qaida is believed to be behind the suicide attack that killed eight Spanish tourists who were visiting the ruins of a temple linked to the ancient Queen of Sheba earlier this month. Yemeni authorities say they have rounded up two dozen suspects since the attack took place.
Posted by: anonymous5089 || 07/17/2007 08:37 || Comments || Link || E-Mail|| [10793 views] Top|| File under:
Saudi Arabia receives 16 Guantanamo detainees
Saudi Arabia said on Monday 16 Saudis were handed over after the United States had freed them from its naval base at Guantanamo Bay. Interior Minister Prince Nayef bin Abdul-Aziz said King Abdullah is keen to free all detainees held at the controversial detention camp, the official news agency SPA quoted him as saying. "Prince Nayef expressed his satisfaction with the level of cooperation that the US authorities are showing," said SPA.

Citing Saudi officials, Al-Arabiya television said there were 53 Saudis remaining at the prison. Saudi public anger over the treatment of Saudi detainees in Guantanamo has been high in the Gulf Arab state, a key US ally. Two Saudis were among three prisoners who hanged themselves in June at the prison.

Saudi Arabia has freed many of the 45 prisoners who were repatriated last year after they ended their terms in Saudi jails under a deal with Washington. Many of the men held at Guantanamo were captured in Afghanistan in the US-led war to oust the Taliban after the Sept. 11 attacks. Many have been held for years and nearly all are being held without charge.
Posted by: Fred || 07/17/2007 00:00 || Comments || Link || E-Mail|| [10794 views] Top|| File under: al-Qaeda
Europe
SpaceWar: US Versus Russia On ABM
In the near future, Europe may host two anti-ballistic missile systems, one operated exclusively by the United States and the other a joint project involving America, Russia and other European countries. According to some experts, the initiatives advanced by Russian President Vladimir Putin, who proposed joint use of the Gabala radar in Azerbaijan and a radar in southern Russia, have not convinced the United States to revise its plans to deploy ABM systems in Poland and the Czech Republic.
Washington has not rejected Putin's proposals outright but is trying to adapt them to its strategic defense program without fundamentally changing the program itself.

U.S. Secretary of State Condoleezza Rice and Stephen Mull, the U.S. acting assistant secretary for political-military affairs, recently said the United States did not accept Gabala as a substitute for the plans it was pursuing with its Czech and Polish allies. But it is looking forward to "constructive dialogue" during bilateral expert-level consultations with Moscow about the possible integration of the Gabala site.

Moscow will not be happy because the proposal Putin made to President George W. Bush at the G8 summit in Germany called for the joint use of the Gabala radar as a substitute for elements of a U.S. ABM system in the two East European countries.

Later, the Russian president made an even more significant proposal. He said at a news conference in Kennebunkport, Maine: "The number of parties to this consultation could be expanded through the European countries who are interested in resolving the issue. And the idea is to achieve this through the forum of the Russia-NATO Council."

He also proposed establishing "an information exchange center in Moscow" involving the joint use of the radar that is being built near Armavir in southern Russia. "A similar center could be established in one of the European capitals, in particular, in Brussels, for example," Putin added.

Washington has not yet formulated its response to these proposals, and it is not clear if it is pondering them or has already decided to soft-pedal the issue. American experts have noted that there is a lot of interest among European countries in working on a regional ABM system in the NATO-Russian Council, but also warned about the complexity of the project.

The Russian president's initiatives, if accepted, would internationalize the ABM project. This would remove a great deal of concern and mutual suspicion, but it would also entail the exchange of technologies. Washington is probably not happy about the latter part, as it has quite a few ABM technologies it does not want to share.

The United States is unlikely to bury the idea of an ABM deployment site in Europe. While experts hold consultations and foreign and defense ministers discuss relevant issues, the United States will start deploying its ABM elements in Poland and the Czech Republic.

As Rice said, the United States needs "to continue to move forward with the Czech Republic and with Poland."

She added, though: "But we do agree that this could be an area for which U.S.-Russian cooperation could make a gigantic leap forward." These words were not an attempt to sweeten the pill.

It looks as if Washington intends to work on two projects simultaneously, one a purely American ABM system, and the other a joint regional one.

Posted by: Delphi || 07/17/2007 13:02 || Comments || Link || E-Mail|| [10797 views] Top|| File under:
Poland arrests Palestinian with alleged Al Qaeda ties
Polish military intelligence has arrested a Palestinian suspected of ties with Al Qaeda, according to a news report Monday. Intelligence officers arrested the individual, who was using a fake passport, overnight on Wednesday after tailing him for several days, the right-wing daily Dziennik said citing sources close to the investigation. Contacted by AFP, Polish military intelligence refused to comment. Dziennik reported that Polish investigators were in contact with British, French, German and US intelligence about the case. It said the arrest was tied to an operation in early June when Polish investigators smashed a network producing fake passports and other documents suspected of being used by groups with links to international militants.
Posted by: Fred || 07/17/2007 00:00 || Comments || Link || E-Mail|| [10795 views] Top|| File under: al-Qaeda in Europe
India-Pakistan
At least 4 killed in Islamabad blast: reports
ISLAMABAD (Rooters) - A blast rocked the Pakistani capital Islamabad on Tuesday at a court where the country's suspended chief justice was due to speak and at least four people were killed, Dawn TV reported.

A reporter for the television station at the scene said he could see four bodies on the ground. Suspended chief justice Iftikhar Chaudhry had not arrived at the court to speak to lawyers at the time of the blast, Dawn TV said.

It was not immediately clear what caused the blast.


Global Warming! No, wait...
Posted by: anonymous5089 || 07/17/2007 12:13 || Comments || Link || E-Mail|| [10794 views] Top|| File under:
39 arrested for links to attack on Musharraf
A joint investigation team of the Punjab Police, the Federal Investigation Agency and several intelligence agencies has detained 39 people and transferred them to an undisclosed location. The team has been investigating the firing of an aircraft gun at President Pervez Musharraf's aircraft on July 6 and has detained these 39 people in this connection. Sources told Daily Times that the suspected attackers' telephone calls had been traced to these people, adding most of them belonged to the NWFP. It was previously reported that the president's aircraft had been targeted from a house on Asgher Mall Road in Rawalpindi, which is owned by one Muhammad Sharif who is still being interrogated. A forensics laboratory is currently examining weaponry and other items confiscated from the house.
Posted by: Fred || 07/17/2007 00:00 || Comments || Link || E-Mail|| [10794 views] Top|| File under: al-Qaeda
Little headway in suicide bombings probe
Investigators have made little headway into Sunday's suicide bombing in NWFP that killed at least 45 people and injured 108, prompting the government to set up investigation committees, police said. "Investigators have yet to find out whether the DI Khan suicide bomber was a young man and deceived the police by posing as a candidate for recruitment in police force," DI Khan Deputy Inspector General (DIG) Habibur Rehman told reporters.

Rehman said he had constituted an investigation committee under the supervision of Superintendent of Police (SP) Anwar Saeed to probe the DI Khan suicide attack, but the police had so far not arrested anybody.

Sources in the police linked the suicide attack to the recent arrest of suicide bombers in DI Khan. The DIG said the police had recently recovered six suicide jackets and arrested three bombers last week, while one had blown himself up. He said the city was still under the threat of suicide attacks.

A local journalist, Saeedullah, told Daily Times that the DI Khan suicide bomber appeared to be around 45 years old. The NWFP government set up a two-member inquiry tribunal to investigate the suicide bomb blast at Dera Ismail Khan and it will submit its findings in seven days, said an official notification, APP reported. The tribunal is made up of Wadud Shah, Peshawar DIG (Investigation), and Muhammad Fahim Wazir, additional secretary (FATA) in the Home and Tribal Affairs Department.

Meanwhile, police arrested dozens of suspects from the bazaar near where two suicide bombers drove cars packed with explosives into an army convoy in Matta, Swat on Sunday. "We saw police arresting people after in the bazaar the blasts," locals told Daily Times. Acting Swat DPO Abdur Rashid denied any arrest were made from the bazaar.

Agencies add: Dera Ismail Khan was put on high alert on Monday, with police checking vehicles leaving and entering the city, senior police officer Gul Afzal Afridi told AP. Investigators have collected samples from parts of the suspected suicide bomber's body for DNA testing, Afridi said. "Yesterday's attacks are likely linked to the Lal Masjid," a senior investigator in DI Khan told Reuters. Militants based in North and South Waziristan with allies in towns and cites were believed responsible, he said.
Posted by: Fred || 07/17/2007 00:00 || Comments || Link || E-Mail|| [10795 views] Top|| File under:
Police enhance own security after terrorist threat
After the suicide bombings in the country and reports by secret agencies regarding chances of attacks on law enforcement agencies, the city police have tightened security around police-related buildings including the office of the capital city police officer (CCPO) and the Central Police Office (CPO) where visitors were being searched before entry.

CCPO Additional Inspector General Malik Muhammad Iqbal confirmed reports that law enforcers could be terrorists' prime target. He said there was no fear among police officers. He said, "We are policemen securing the lives and property of the public. If we fear, who will secure the citizens?"

At Police Lines Qilla Gujjar Singh, policemen had put up barriers in the middle of Empress Road where they thoroughly checked every visitor and vehicle before allowing entry.

The CCPO said that specially equipped vehicles were patrolling VVIP areas such as the Governor's House, Civil Secretariat and the Chief Minister's House. He added that specially equipped commandos were deputed at all police installations and police stations. He said that large contingents of plainclothesmen were also deputed at the airport, railway station, bus stands, congested roads, shopping centres and recreational places.

The people reportedly, did not like the routine security arrangements on city roads because they were hindering traffic and causing extended traffic jams.

Tariq Masood, a resident of Cavalry Grounds, said policemen had put up barriers at Cavalry Grounds Chowk on Monday afternoon and checked vehicles due to which all linking roads got blocked and the traffic was completely jammed. Similar situation was also observed on other major roads of the city, where policemen had put up barriers to check commuters, especially motorcyclists. Many incidents of quarrels between policemen and commuters were also reported.

According to a Punjab police spokesman, Inspector General Ahmad Naseem had issued a special circular on Monday in which he had directed all district police officers (DPOs), deputy inspector generals (DIGs) and regional police officers (RPOs) to monitor law and order and ensure round-the-clock patrolling.

Posted by: Fred || 07/17/2007 00:00 || Comments || Link || E-Mail|| [10793 views] Top|| File under: Taliban
Iraq
Operation Eagle Ares brings 46 into custody
Iraqi and U.S. Soldiers nabbed 46 men suspected of involvement with al Qaeda affiliated terror networks July 12 under the cover of darkness, east of Lutifiyah, Iraq. Troops of the 4th Brigade, 6th Iraqi Army Division and Soldiers of the 2nd Battalion, 15th Field Artillery Regiment, 2nd Brigade Combat Team, 10th Mountain Division (Light Infantry) out of Fort Drum, N.Y., air assaulted in the area, and then began searching reeds along canals for weapons caches.

The combined air assault detained 29 men on the Iraqi army's list of persons of interest, and 14 others who were identified by sources as terrorists. Three other men detained were taken for questioning on suspicion of terrorist activity.

Air assaults are critical in the 2nd BCT, 10th Mtn. Div.'s area of operations, said Maj. Kenny Mintz, a native of San Diego, Calif., and the brigade's operations officer. "The terrain here is dominated by canals, which makes it difficult to get around," explained Mintz. "Some of these canals are more like rivers. An air assault allows us to get around quickly and decisively.

Using helicopters avoids the hazards – both natural and manmade. It's also faster, and seconds count, said Mintz, when in pursuit of terrorists who can disappear into tall vegetation in the lush Euphrates River valley. Use of helicopters also allows Soldiers – with their heavy combat loads and armor – to move farther and faster in the summer heat, the San Diego native said. With daytime temperatures that top 110 degrees Fahrenheit, Soldiers rapidly exhaust the supplies of water they can carry. By flying, rather than walking, to an objective, the troops can function much longer, he added.
Posted by: Fred || 07/17/2007 00:00 || Comments || Link || E-Mail|| [10794 views] Top|| File under: al-Qaeda in Iraq
Coalition Forces kill 2 terrorist, detain 25 suspects, discover media cell
Coalition Forces killed two terrorists and detained 25 suspected terrorists during operations around Iraq Monday targeting al-Qaeda media and bombing operations.

A senior member of an al-Qaeda in Iraq media cell gave himself up to Coalition Forces during a raid in Mosul. In addition to his surrender, the al-Qaeda in Iraq media cell member led Coalition Forces to the media cell headquarters, where they discovered various jihadist propaganda and media materials. Three additional suspected terrorists were detained with the cell leader.

In Baghdad, Coalition Forces conducted a raid targeting a key liaison between al-Qaeda in Iraq senior leaders and vehicle-borne improvised explosive device cells in the city. When the ground forces began clearing the building, one man ran toward the perimeter security element. Coalition Forces, reacting to the perceived hostile threat, engaged the man, killing him. Ground forces detained two suspected terrorists during the operation.

A raid southwest of the capital city targeted close associates of al-Qaeda in Iraq senior leaders. When Coalition Forces began securing the building, one man fled the scene, and began digging in the yard. Coalition Forces pursued the man, who attempted to evade the ground forces. When the ground forces caught up with the man, he attempted to assault an element of the force, and Coalition Forces, reacting in self-defense, engaged the man, killing him. Coalition Forces detained two suspected terrorists during the raid.

In Ramadi, Coalition Forces captured two suspected terrorists during a precision raid. One is an alleged associate of a terrorist who facilitates the movement of foreign terrorists into Iraq for suicide operations.

Two coordinated raids in Baghdad targeted members of the Baghdad bombing network. Coalition Forces detained five suspected terrorists linked to an al-Qaeda in Iraq leader overseeing the bombing network, and two more suspected terrorists with ties to an al-Qaeda in Iraq weapons facilitator.

Coalition Forces detained eight suspected terrorists north of Taji during a raid targeting a direct associate of al-Qaeda in Iraq senior leaders known for using IEDs. "We're targeting the top of al-Qaeda in Iraq's leadership as well as the operatives who conduct attacks that harm innocent Iraqis, and we're taking them off the streets so the people of Iraq can live without fear of vicious terrorist attacks," said Maj. Marc Young, an MNF-I spokesperson.
Posted by: Fred || 07/17/2007 00:00 || Comments || Link || E-Mail|| [10797 views] Top|| File under: al-Qaeda in Iraq
Ambush disrupted; two extremists killed
Iraqi Security Forces and Coalition Forces killed two and injured two rogue Jaysh al-Mahdi terrorists conducting an ambush on Iraqi and Coalition Forces operating in Al Kut July 14. From an over-watch position, Iraqi and Coalition Forces observed several terrorists emplace a command-detonated improvised explosive device near the planned ambush site. Minutes later, another terrorist shot a rocket-propelled grenade at an Iraqi Security checkpoint to drive security forces toward the ambush site. The operative, who fired the RPG, then used a woman and child as a shield to escape into a nearby house.

Several other rogue JAM operatives then drove down the road and emplaced another device on the opposite side of the checkpoint. The device was believed to have contained an explosively formed penetrator, more commonly called EFP. Iraqi and Coalition Forces killed two terrorists, injured two others and destroyed both IEDs in the process. The ambush was successfully circumvented with no death or injury to the teams.
Posted by: Fred || 07/17/2007 00:00 || Comments || Link || E-Mail|| [10794 views] Top|| File under: Mahdi Army
Car-bomb factory discovered, destroyed in Qanat Banat Al Hasan
A vehicle-borne improvised explosive device factory was discovered and destroyed by Coalition Forces in a rural area west of Saab al bor, Iraq July 14. While conducting a reconnaissance mission in the Qanat Banat Al Hasan area, west of Saab al bor, troopers from Company A, 2nd Battalion, 5th Cavalry Regiment discovered a large car bomb factory containing 2,000 lbs. of ammonium nitrate, 1,000 lbs. of nitric acid, 10 large shape charges and two trucks already rigged for detonation. After cordoning off the area, the Soldiers destroyed the factory using artillery fire. There were no injuries in the destruction of the site. An investigation has been launched to determine who was using the facility.
Posted by: Fred || 07/17/2007 00:00 || Comments || Link || E-Mail|| [10795 views] Top|| File under: Iraqi Insurgency
Iraqi Army and Coalition Forces detain insurgent leader and two accessories
Members of the Iraqi Army, with U.S. Special Forces as advisors, detained three suspected insurgents linked to a rogue group of the Jaysh al-Mahdi (JAM) militia, during a series of operations July 15 in north Baghdad. One team received small arms fire but safely detained the primary and secondary suspects at the location without injury. The third suspect was detained at a separate target location.

The primary suspect is believed to be a rogue JAM battalion commander and is suspected of organizing kidnappings and leading death squad killings of Sunni Muslim Iraqi citizens. Intelligence suggests he has been involved in more than half of the detonated improvised explosive devices in two of the northern districts of Baghdad. The second suspect is an alleged rogue JAM cell commander in northern Baghdad under the primary suspect's control. The second suspect's cell is accused of conducting death squad killings of Iraqi civilians and using IED attacks against Coalition Forces.

The third suspect has also been implicated in death squad killings of Iraqi civilians as well as operations using IEDs under the leadership of the primary suspect. A fourth additional suspect who was present during the operations was also detained.
Posted by: Fred || 07/17/2007 00:00 || Comments || Link || E-Mail|| [10794 views] Top|| File under: Mahdi Army
Second School destroyed in two days north of Baghdad
Multi-National Division – Baghdad Soldiers responded to an explosion that destroyed a school north of Baghdad July 14. This was the second school in the area destroyed in the last two days. Soldiers with 2nd Battalion, 5th Cavalry Regiment, 1st Brigade Combat Team, 1st Cavalry Division responded to the explosion, shortly after noon, while on a patrol in the area of Quant Banat Al Hasam, Iraq. When the Soldiers arrived at the site, the cause of the explosion could not be identified.

The unit believes Al Qaeda extremists, operating in the area, are responsible for explosion. "We had received several tips that Al Qaeda in Iraq (AQI) was using this school as a rendezvous point to conduct meetings and cache weapons and munitions," said Maj. Randall Baucom, spokesperson and public affairs officer for the 1st "Ironhorse" Brigade Combat Team. "Although the exact cause of this explosion is unknown, like the destruction of the Al Malahma School in Taji, we believe AQI is a likely suspect." Coalition Forces will continue to investigate the cause of the explosion and determine who is responsible for this attack.
Posted by: Fred || 07/17/2007 00:00 || Comments || Link || E-Mail|| [10795 views] Top|| File under: al-Qaeda in Iraq
Iraqi Army, Coalition Forces detain insurgent linked to Iranian IEDs
An Iraqi Army platoon with Coalition Forces as advisers detained a key suspected insurgent during an early morning raid, July 15 in Najaf. Iraqi Soldiers detained their primary suspect without incident, while two other suspicious individuals present during the raid were also detained. The primary suspect is believed to facilitate Iranian support for the rogue Jaysh al-Mahdi militia, a well-known insurgent group in Iraq. He allegedly provides rogue Jaysh al-Mahdi with improvised explosive devices and Iranian-made explosively-formed projectiles which have been used to attack Coalition Forces. Additionally, he is suspected of assisting rogue Jaysh al-Mahdi with cross-border training of their insurgent members and providing rogue Jaysh al-Mahdi with financial support, weapons, and equipment. The primary suspect is accused of exploiting charity organizations for insurgent recruiting purposes.

This article starring:
Jaysh al-Mahdi
Posted by: Fred || 07/17/2007 00:00 || Comments || Link || E-Mail|| [10795 views] Top|| File under: Mahdi Army
Good 'intel' makes Polar Tempest success
A midnight mission by combined U.S. and Iraqi army forces resulted in 12 men being detained for questioning on suspicion of terrorist activity. Soldiers of 4th Battalion, 31st Infantry Regiment, 2nd Brigade Combat Team, 10th Mountain Division (Light Infantry) out of Fort Drum, N.Y., and 4th Battalion, 4th Brigade, 6th Iraqi Army Division, joined forces to clear the villages near al-Owesat and al-Thobat, Iraq, July 14.

During Polar Tempest, tipsters gave the Coalition Forces viable information. The night began with Soldiers clearing houses, when an Iraqi man who claimed to know where several terrorists lived in the area led them to various places. As the patrol moved along, the Soldiers encountered small-arms fire and shot back, killing a terrorist. Three men fled, but Soldiers seized an AK-47 and an ammunition vest.

The Iraqi man guiding the Soldiers said he believed they had encountered the lead element of a larger group of anti-Iraqi forces. As the Coalition Forces and IA forces continued clearing houses in the area, the man pointed out one of the residents as a terrorist. In another house a male claimed to know where a high-value target lived. As Coalition Forces followed him, several local residents began to flee in vehicles. They were stopped and detained.

As troops searched the areas near the Euphrates River, they came across two small boats at a water-pumping station. The Soldiers destroyed the boats. They also found an improvised explosive device, which was disarmed and thrown into the river. "It's another operation in which we received good information from a local source," said Maj. Robert Griggs, a native of Stockton, Calif., who serves as the 4-31 operations officer. "It really shows that the people in the area are tired of the terrorists.

"It also shows that we have a very capable Iraqi army unit to take on these complex missions. We brought all our assets to bear, with the UAVs (unmanned aerial vehicles) and attack aviation. We're still looking for our missing Soldiers, and any information leading to them. We also want to help the residents of this area have a more stable Iraq." Twelve detainees were taken to Coalition bases for further questioning. During the searches, Soldiers also found a Dragunov sniper rifle magazine, a grenade, and an unidentified rifle.
Posted by: Fred || 07/17/2007 00:00 || Comments || Link || E-Mail|| [10793 views] Top|| File under: Iraqi Insurgency
Rusafa car bombings kill two, wound three others
Two Iraqi civilians were killed and three more wounded in two separate vehicle-borne improvised explosive device attacks July 16 in the Rusafa District of eastern Baghdad.

The two civilians were killed at approximately 1:10 p.m. when insurgents detonated the second of two car bombs in Rusafa. Two more civilians were wounded in the attack. In the first blast, at 9:18 a.m., an Iraqi Police officer was wounded and two vehicles, one belonging to the police, were damaged.

Following both attacks, Soldiers with the 2nd Combined Arms Battalion, 69th Infantry Regiment, attached to the 2nd Infantry Brigade Combat Team, 2nd Infantry Division rushed to the scene and sealed off the area. The wounded were transported to Medical City for treatment. It was the second straight day car bomb attacks have struck the eastern Baghdad, Rusafa District.
Posted by: Fred || 07/17/2007 00:00 || Comments || Link || E-Mail|| [10794 views] Top|| File under: Iraqi Insurgency
Bombs kill at least 80 in Kirkuk
At least 80 people were killed on Monday in the northern Iraqi city of Kirkuk in a coordinated attack by a suicide truck bomber in a crowded market and a separate car bomb parked on a busy street, police said. Iraqi police said 136 people were wounded in the Kirkuk blasts and warned that the death toll could rise further. "Most of the wounded, which include women and children, are in critical condition because they are suffering from burns," said Major General Barhan Habib Tayyib, police chief of Kirkuk. A Reuters cameraman on the scene described the carnage after the bomb exploded in a market near an office of Iraqi President Jalal Talabani's Patriotic Union of Kurdistan party. The explosion scattered bodies across the market, set dozens of cars on fire and trapped passengers on a bus where they burned to death, the cameraman said. The car bomb exploded in a commercial area called Iskan, near shops and a bus garage, police said. The two blasts came within minutes of each other, they added.
Posted by: Fred || 07/17/2007 00:00 || Comments || Link || E-Mail|| [10803 views] Top|| File under: al-Qaeda in Iraq
U.S. troops target Qaeda safe haven
South of Baghdad, thousands of US troops targeted a suspected Al Qaeda safe haven used to reinforce militants fighting in the capital, the military said. US troops targeted a suspected Al Qaeda haven in an operation called Marne Avalanche which aims to stem the flow of weapons and militant fighters into the southern part of Baghdad, where US and Iraqi forces are already fighting to clear them out, the military said in a statement. In pre-dawn raids, helicopter-borne troops swept into an area around the Euphrates river valley. A spokeswoman said at least one air strike had to be called in the early hours of the operation. "They captured a militant cell leader and seven of his lieutenants, as well as a mobile improvised explosive device factory," said Major Alayne Conway.

US and Iraqi forces have launched a series of big security clampdowns since the last of 28,000 extra US troops ordered to the country by US President George W Bush arrived a month ago. They aim to thwart violence between majority Shiites and minority Sunni Arabs, which has pushed the country towards full-scale civil war, while winning time for Prime Minister Nuri Al-Maliki to deliver key power-sharing laws.

In the Boubal-Shama commercial district northeast of Baghdad, a roadside bomb killed five Iraqi soldiers. One soldier was also wounded in the pre-dawn attack on their vehicle convoy. A pair of mortar rounds, which struck a Shiite enclave in the capital's mainly Sunni district of Dora, also killed two people and wounded six others.

Also on Monday, the US military said insurgents had killed two more American soldiers in Iraq over the weekend. A soldier was attacked during combat operations in the northern Nineveh province on Sunday, while another died in a roadside bomb attack near Baghdad on Saturday. The latest fatalities took the US military's losses in Iraq since the March 2003 invasion to 3,616, according to an AFP count based on Pentagon figures.
Posted by: Fred || 07/17/2007 00:00 || Comments || Link || E-Mail|| [10794 views] Top|| File under: al-Qaeda in Iraq
Israel-Palestine-Jordan
PIJ Terrorist involved in 2004 attack indicted
An indictment was filed Monday at the Beersheba District Court against an Islamic Jihad operative who was involved in the 2004 attack on the Kissufim Crossing, which left four Israelis dead.

Tali Hatuel, 34, who was 8 months pregnant, and her daughters, Hila, 11, Hadar, nine, Roni, seven, and Merav, two, were shot at point-blank range, after initial gunshots brought their car to a halt. The terrorists then sprayed the car with bullets to ensure that all the occupants were dead. Jihad Abu-Dahar, who confessed to taking part in the attack, was arrested by security forces in a June operation.

This article starring:
JIHAD ABU DAHAR
Islamic Jihad
Islamic Jihad
Posted by: Fred || 07/17/2007 00:00 || Comments || Link || E-Mail|| [10793 views] Top|| File under: Islamic Jihad
Man dies after taken into custody by Hamas
The body of a Palestinian man was delivered to a hospital Monday, a week after he was abducted by Hamas militants in what appeared to be a new case of vigilante justice by the Islamic group following its takeover of the Gaza Strip. Another two men were harshly beaten while in Hamas custody, including a German citizen of Palestinian origin, a human rights group said.

Walid Abu Dhalfa, 45, was nabbed last week by Hamas' Executive Force in Gaza City. Early Monday, his body was brought to Shifa Hospital with signs of suffocation, Palestinian medical officials said. Hamas said he died while trying to escape.

Hamas promised amnesty for its vanquished Fatah rivals in the Gaza Strip, which the Islamic militant group violently seized last month. But since then, at least nine Fatah loyalists have been killed, according to local human rights workers.

This article starring:
WALID ABU DHALFA
Fatah
Posted by: Fred || 07/17/2007 00:00 || Comments || Link || E-Mail|| [10794 views] Top|| File under: Hamas
Southeast Asia
One shot dead, 18 wounded in bombings in southern Thailand
A multiple bombing in this southern Thai provincial seat Tuesday morning wounded 18 persons, including police and journalists.

The first bomb was placed in the basket of a motorcycle, and exploded without causing casualties. However, a second bomb, believed to be command detonated, exploded as a bomb squad inspected the motorcycle incident in front of a shop in the downtown area. The second bomb was hidden in a motorcycle exploded, wounding four police officers, four journalists, and 10 bystanders.

Most seriously injured was Police Senior Sgt-Maj. Subin Pruedmongkol reportedly lost both legs and both his arms and four journalists, including reporters from local newspaper "Chao Tai" (Southerners) and from television channels 3, 7, and TITV. The authorities are trying to determine how the bomber detonated the bomb.

In a separate attack in Yala's Yaha district, a man was shot dead by a gunman. According to the authorities, Doromae Beeding was shot in the head and died instantly in front of a tea shop Tuesday morning.
Posted by: ryuge || 07/17/2007 00:41 || Comments || Link || E-Mail|| [10794 views] Top|| File under:
Jihadis behead Pinoy marine, text message his wife
After her husband Marine Private First Class Reuben S. Doronio Jr. was killed in an ambush in Basilan last July 10, Jomarie Doronio received several text messages from her husband's killers. One of them asked if he could befriend her. The others inquired about her well-being.

Either way, she could only feel disgust at their attempt to add insult to injury. The communication began on the day her husband was killed, Jomarie said. "Pasensya ka na. Nabalitaan naming napatay na ang mister nyo (We're sorry. We heard that your husband has been killed)," was the text message she received from her husband's cellular phone number. She and her sister-in-law Honeylee called the number but nobody answered.

The next day, the military camp in Basilan confirmed that Reuben was among the 14 marines killed in the encounter with Moro Islamic Liberation Front rebels. They had been scouring the jungles for the kidnapped Italian priest, Fr. Giancarlo Bossi, when they were attacked. Ten of them were beheaded, including her husband, while some of the soldiers had their genitals cut off. The mutilations sparked outrage across the country.

The two women called the acts "bastos" (barbaric). Honeylee said the rebels again sent 10 more text messages to Jomarie, still using her brother's number.
One of them was, "Puwede ba makigpag-kaibigan (Can we be friends)?" Honeylee said the sender might have fallen for Jomarie after he saw her picture on her husband's phone.

"Naibog gyud na nimo (He must like you)," Honeylee told Jomarie.

The messages only stopped when Honeylee told them, through text message, "One day, you will also suffer the pain we have at present."

The two, united in grief, vowed never to forgive Reuben's killers.

The rest of the family is also seeking justice for his death. His father Doronio Sr. described him as a brave and compassionate person. "It was unfortunate that he died young," was the sentiment shared by the victim's brothers and other relatives.

Reuben's body lies in state at the Cebu Rolling Hills Memorial Chapels in Banilad, Cebu City. He will be buried on Saturday.

Doronio Sr. told Sun.Star Cebu that despite the pain they are feeling right now, he is appealing to the Muslim rebels responsible for their deaths to free Fr. Bossi and return to the fold of the law. Reuben graduated with a degree in science and education at the Cebu State College of Science and Technology at the age of 19. He might have chosen the field of education because of his mother, who is a Department of Education supervisor in their hometown of Borbon, said his father. But instead of practicing his profession, he joined the Marines at the age of 20, so he could serve his country.

Reuben turned 25 last Feb. 10. He married Jomarie on May 25, 2006. The couple has a five-month-old son Lexben Gabriel who was born last Feb. 12. Doronio Sr. said his son flew to Manila last week to visit a friend who was in the hospital. He suddenly showed up in Borbon to visit his family, but he did not stay long. According to his father, Reuben asked him to buy a plane ticket for his trip to the Basilan military camp so he could join his group in the search for the missing priest. "The last thing I can remember (of him) is that he smiled while bidding goodbye to us," Doronio Sr. said.
Posted by: Seafarious || 07/17/2007 00:00 || Comments || Link || E-Mail|| [10793 views] Top|| File under:
Sri Lanka
Top Sri Lankan official shot dead in E. Sri Lanka by suspected LTTE
A top government official in Sri Lanka's Eastern Province was killed Monday by suspected Liberation Tigers of Tamil Eelam guerrillas. Herath Abeyweera, the chief secretary of Sri Lanka's Eastern Provincial Council, was gunned down this evening in the port town of Trincomalee, news agency Indo-Asian News Service reported from capital Colombo. Abeyweera belonged to the majority Sinhalese community of Sri Lanka. The killing was ahead of a state ceremony on coming Thursday to celebrate the wresting of the country's Eastern Province from LTTE control.
Posted by: Seafarious || 07/17/2007 00:00 || Comments || Link || E-Mail|| [10794 views] Top|| File under:
Syria-Lebanon-Iran
No casualties in attack on U.N. convoy in Lebanon
A UN peacekeeping vehicle was slightly damaged on Monday by a small roadside bomb at a bridge in southern Lebanon, the UN and the Lebanese military said. The blast came less than a month after a car bombing cost the lives of three Spanish and three Columbian members of the UN Interim Force in Lebanon (UNIFIL) on June 24. "We can confirm an explosion in the area of Qasmiyeh bridge which slightly damaged a UNIFIL vehicle of the Tanzanian battalion," spokeswoman Yasmeena Bouziane said. "There were no casualties," Bouziane said, adding that a UNIFIL team has been sent out to the scene.

UNIFIL said in a later statement that a military police vehicle "was hit this morning by a small charge of explosives located a few metres from the vehicle."

"The explosion caused limited damage to the vehicle but no injuries to the occupants," the statement added. UNIFIL said it was awaiting the results of its investigation to determine the scope and intent of the explosion.

A Lebanese military spokesman also reported the explosion on the bridge which lies on the main coastal road to the southern port city of Tyre. The army immediately cordoned off the area and diverted traffic from the bridge. UNIFIL has a position on the bridge, which crosses the Litani river, the northernmost line of deployment of the multinational force which was beefed up after last year's war between Israel and the Lebanese Shiite militia Hezbollah.

June's car bombing against the Spanish contingent was the first fatal attack on UN peacekeepers since UNIFIL's mandate was expanded. The bombing, blamed on Sunni extremists rather than Hezbollah, was aimed primarily at damaging the stability of Lebanon, UNIFIL commander Major General Claudio Graziano said at the time.

Al-Qaeda second-in-command Ayman al-Zawahiri, in a audio message posted on the Internet last week, praised the June 24 attack as "a response against those invading Crusader forces who were occupying a beloved part of the land of Islam".

UNIFIL counts about 13,500 troops along with 1,000 civilian employees, compared to only 2,000 before the July 12, 2006 outbreak of the devastating war in Lebanon. Lebanese political parties Hezbollah and AMAL were quick to condemn Monday's attack. AMAL and Hizbullah issued a joint statement "expressing our dismay for, and denunciation of the attack targeting international peacekeepers in the south."

AMAL Parliamentarian Ali Khreis said the attack is "an act of terrorism targeting mainly residents of south Lebanon and their security and stability." Khreis also said the bombing "targeted peace doves (peacekeepers) that came from various countries to achieve peace and stability for south Lebanon."
Posted by: Fred || 07/17/2007 00:00 || Comments || Link || E-Mail|| [10795 views] Top|| File under: Fatah al-Islam
Who's in the News
55
[untagged]
5
al-Qaeda in Iraq
5
Iraqi Insurgency
5
Taliban
4
al-Qaeda
4
Islamic Courts
4
Hamas
3
Mahdi Army
1
Palestinian Authority
1
Fatah al-Islam
1
Govt of Iran
1
al-Qaeda in Europe
1
Islamic Jihad
1
Global Jihad
1
Iraqi Baath Party
1
Govt of Syria
1
DFLP
1
TNSM
Bookmark
E-Mail Me
The Classics
The O Club
Rantburg Store
The Bloids
The Never-ending Story
Thugburg
Gulf War I
The Way We Were
Bio
Merry-Go-Blog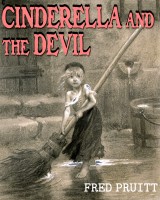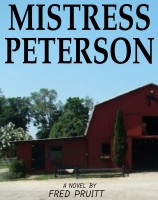 On Sale now!


A multi-volume chronology and reference guide set detailing three years of the Mexican Drug War between 2010 and 2012.

Rantburg.com and borderlandbeat.com correspondent and author Chris Covert presents his first non-fiction work detailing the drug and gang related violence in Mexico.

Chris gives us Mexican press dispatches of drug and gang war violence over three years, presented in a multi volume set intended to chronicle the death, violence and mayhem which has dominated Mexico for six years.
Click here for more information


Meet the Mods
In no particular order...


Steve White
Seafarious
tu3031
badanov
sherry
ryuge
GolfBravoUSMC
Bright Pebbles
trailing wife
Gloria
Fred
Besoeker
Glenmore
Frank G
3dc
Skidmark



Better than the average link...



Rantburg was assembled from recycled algorithms in the United States of America. No trees were destroyed in the production of this weblog. We did hurt some, though. Sorry.
3.236.65.63

Help keep the Burg running! Paypal: